2019 STATE OF THE WORKFORCE REPORT - SANTA CRUZ COUNTY - Santa Cruz Human ...
Page content transcription
If your browser does not render page correctly, please read the page content below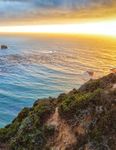 2019 STATE OF THE WORKFORCE REPORT
SANTA CRUZ COUNTY

PREPARED BY BEACON ECONOMICS

Founded in 2007, Beacon Economics, an LLC and certified Small Business Enterprise (SBE) with the state
of California, is an independent research and consulting firm dedicated to delivering accurate, insightful,
and objectively-based economic analysis. Leveraging unique proprietary models, vast databases, and
sophisticated data processing, the company specializes in services like industry analysis, economic policy
analysis, economic impact analysis, and real estate market analysis. Beacon Economics equips its clients
with both the data and analysis required to understand the significance of on-the-ground realities and
make informed business and policy decisions.

Learn more at www.BeaconEcon.com.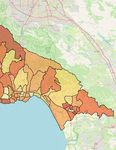 PROJECT ADVISORS

CHRISTOPHER THORNBERG, PHD
Founding Partner

PROJECT TEAM

ADAM J. FOWLER                                        HOYU CHONG
Director of Research                                  Senior Research Associate

ALYSA HANNON                                          MAZEN BOU ZEINEDDINE
Sustainable Growth and Development                    Research Associate
Practice Manager

ACKNOWLEDGMENTS

COMMISSIONED BY
The Workforce Development Board (WDB) of Santa Cruz County

Comprised of local business leaders, educational leaders, elected officials, and community-based
organization leaders; the Santa Cruz County Workforce Development Board of Directors (WDB) oversees
the services of Workforce Santa Cruz County. The WDB is dedicated to help Santa Cruz jobseekers access
the tools they need to manage their careers and to help local employers find the skilled workers they need
to compete and succeed.

The WDB is responsible for providing oversight and policy direction for the utilization of Workforce
Innovation and Opportunity Act (WIOA) funds in Santa Cruz County. The WDB is a majority business-
led body, appointed by the Santa Cruz County Board of Supervisors. The WDB, whose composition is
defined by the WIOA, includes 25 individuals representing business, one-stop partners, community-based
organizations, local educational entities, economic development agencies, and labor.

This WIOA Title I – financially assisted program or activity is an equal opportunity employer/program.
Auxiliary aids and services are available upon request to individuals with disabilities.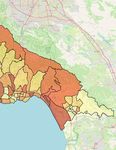 SPECIAL THANKS TO

Alia Ayyad, Center for Employment Training; Barbara Mason, County of Santa Cruz; Bryce Root, The Root
Group; Candice Elliott, Fortress and Flourish; Carmen Herrera-Mansir, El Pajaro Community Development
Corp.; Carol Siegel, Santa Cruz Seaside Company; Christina Cuevas, Cabrillo College; Diane Berry-
Wahrer, Department of Rehabilitation; Dustin Vereker, Discretion Brewing Company; Elisa Orona, Health
Improvement Partnership of Santa Cruz County; Elyse Destout, Photography by Elyse Destout; Francisco
Rodriguez, PVFT Union Local 1936; Glen Schaller, Monterey Bay Central Labor Council, AFL-CIO; Katie
Borges, Palo Alto Medical Foundation; Mark Hodges, County Office of Education Regional Occupational
Program; MariaElena De La Garza, Community Action Board; Marshall Delk, Santa Cruz County Bank;
Rob Morse, Pacific Gas & Electric Company; Sean Hebard, Carpenters Local 505; Shaz Roth, Pajaro
Valley Chamber of Commerce; Todd Livingstone, Watsonville/Aptos Adult Education; Yuko Duckworth,
Employment Development Department; Andy Stone, Workforce Development Board, County of Santa Cruz.

The contents of this report are based on information derived from carefully selected sources we believe are reasonable. We do not guarantee
its accuracy or completeness and nothing in this document shall be construed to be a representation of such a guarantee.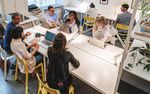 TABLE OF
CONTENTS
1
KEY FINDINGS

7
WORKFORCE PROFILE

41
ECONOMIC FORECAST

45
REGIONAL ANALYSIS

49
INDUSTRY ANALYSIS & TARGET INDUSTRIES

69
OCCUPATIONAL ANALYSIS & TARGET OCCUPATIONS

87
RECOMMENDATIONS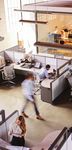 State of the Workforce Report | 2019

KEY
FINDINGS
The Santa Cruz County Workforce Development Board (WDB) engaged Beacon Economics
to analyze a range of indicators related to the County's labor market and economy and
provide policy recommendations pertaining to workforce development based on the
challenges and opportunities identified in the analysis.

Key goals of the Santa Cruz County Workforce Development Board (WDB) in commissioning this report
include analyzing the region's changing economic and workforce landscape and identifying actionable
opportunities to connect the local talent pipeline with the evolving needs of the County's employers and
key industries.

WORKFORCE PROFILE SUMMARY

    •   Between 2012 and 2017, the number of employed residents living in Santa Cruz County decreased
        0.4% and the number of workers in Santa Cruz County decreased 1.2% over that same period.

    •   In 2017, non-Hispanic whites made up over 60% of the County's working-age resident population,
        followed by Hispanic/Latino residents who made up 30% of the County's working-age population.
        The County's workforce population has a higher share of racial minorities than the County's
        resident profile.

    •   33.4% of the County's resident population age 16 and older had a bachelor's degree or above and
        33.2% held a high school diploma or less. This means that the number of working-age residents
        with at least a bachelor's degree outnumbered residents with a high school diploma or less by a
        mere 500.

1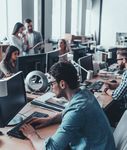 State of the Workforce Report | 2019

•   There are slightly more females than males in Santa Cruz
    County both in terms of total resident population and
    resident working-age population but the opposite is true
    for the workforce population where males outnumber
    females 101.3 to every 100.

•   Young professionals ages 25 to 34 is the largest age
    group for workforce demographics while the 55 to 64
    age group is the largest group for resident demographics.

•   Just under one-third of high school graduates in the Class
    of 2018 in Santa Cruz County are deemed prepared,
    according to the College/Career Indicator.

•   Between 2012 and 2017, the number of individuals
    whose income was between $150,000 and $199,999
    doubled, while those making $200,000 to $250,000 and
    over $250,000 increased 61% and 55%, respectively.

•   The proportion of the workforce population making less than $50,000 per
    annum has declined notably from 70% in 2012 to 59% in 2017, while the share
    of the workforce population making at least $50,000 but less than $75,000 increased
    from 14% to 20% during the same period.

•   Among young professionals ages 25 to 29, the percentage share who are living with parents or
    parents-in-laws jumped from 17% to 46% between 2012 and 2017.

•   Among residents age 25 and above who work, the average (both mean and median) wages of those
    who work in the Bay Area are at least double the average wages of those who work in Santa Cruz
    County.

•   The County's resident population is growing, and so is employment among the resident population, yet
    its workforce growth is lagging behind, suggesting that more residents are being employed outside of
    the County.

                                                                                                       2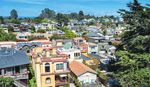 State of the Workforce Report | 2019

KEY INDICATORS SUMMARY

                         KEY INDICATOR 1 — LABOR FORCE PARTICIPATION RATE:
                         Except for County residents ages 16 to 24 and 55 to 59, LFPR is
                         lower in 2017 than it was in 2012 for all other age groups.

                         KEY INDICATOR 2 — AGING RESIDENT POPULATION:
                         Given the significant rise in seniors in the County, it follows
                         that the retiree-to-worker ratio (elderly dependency ratio) has also
                         rapidly increased1 from 16.7 in 2012 to 21.6 in 2017. The County's elderly
                         dependency ratio has now surpassed that of Alameda County, San Francisco County,
                         Santa Clara County, Monterey County, and California state.

                         KEY INDICATOR 3 — COMMUTE PATTERNS:
                         Unlike the commuting trends at play among the resident population – a larger share of
                         which commute north to the Bay Area (17%) than south to Monterey County (5%) -- the
                         opposite dynamics are at play among the workforce population. Just 5% of the workforce
                         population hails from the Bay Area, compared to 9% from Monterey County.

                         KEY INDICATOR 4 — COST OF LIVING:
                         For County residents earning between $50,000 and $99,999, those living in South County
                         are twice as likely to rent than their similarly earning North County2 peers (50% vs. 25%).

FORECAST AND GEOGRAPHIC ANALYSIS SUMMARY

•   Beacon Economics expects the County of Santa Cruz to reach roughly 109,430 employees by 2022.
    The three-year projected growth rate is 5.3% - or an additional 5,530 workers over that time horizon.

•   The Northern subregion of Santa Cruz County has seen employment expand by 16.3%, while the Southern
    subregion has grown by only 8.0%. Total employment in North Santa Cruz County reached roughly 59,600
    workers in 2016 – while South Santa Cruz County employment stood at approximately 12,240 employees.

1
 A measure derived by dividing the population 65 years and over by the 18 to 64 years population and multiplying by 100.
2
 Please see Table 3.1 in the Regional Analysis section of this report for a complete listing of zip codes included in North Santa Cruz County
and in South Santa Cruz County.

3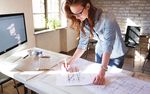 State of the Workforce Report | 2019

                                                          •   The two largest employing industries in order
                                                              of employment footprint were Trade/Transport/
                                                              Utilities and Education/Health for both the
                                                              Northern and Southern sub-regions of Santa
                                                              Cruz County.

                                                          •   The County's self-employed figures have seen
                                                              notable changes in the past few years. According
                                                              to the latest data from the Census, the number
                                                              of self-employed workers in Santa Cruz County
                                                              has increased from 23,300 in 2011 to 25,080
                                                              in 2016 – an increase of 7.5%. The largest
                                                              industry represented by self-employed workers
                                                              is Professional/Business.

TARGET INDUSTRIES AND OCCUPATIONS SUMMARY

•   TARGET INDUSTRY 1: The Education/Health               •   Four target occupations were selected for
    industry with almost 18,000 workers represented           prioritization by the County independent of
    the second largest employer in Santa Cruz County          industry targets based on scoring methodology:
    and the County's largest private employer.                (1) Management; (2) Business and Financial; (3)
                                                              Computer and Mathematical; and (4) Healthcare
•   TARGET INDUSTRY 2: With a growth rate of                  Practitioners and Technical.
    27.7%, Transport/Warehouse/Utilities, a subsector
    of the Trade/Transport/Utilities umbrella industry,   •   The first three target occupations are applicable
    has emerged as one of the fastest growing                 across the three target industries, while the
    industries in the Santa Cruz County economy.              Healthcare Practitioners and Technical occupation,
                                                              which scored poorly in transferability, is mostly
•   TARGET INDUSTRY 3: The Finance and Insurance              applicable to the Education/Healthcare target
    industry is the highest paying sector in the region       industry.
    with an annual average wage of $77,560.
                                                          •   Of the top three industry-agnostic occupations in
•   INDUSTRY SPOTLIGHT: With an annual average                the County – meaning, occupations employed by a
    wage in the industry of $68,180, Manufacturing            variety of industries, Management and Business &
    has become one of the fast growing and highest            Financial are also target occupations.
    paying industries in the County of Santa Cruz.

                                                                                                                4
State of the Workforce Report | 2019

                            INTRODUCTION

                            The Santa Cruz County Workforce Development Board
                            (WDB) engaged Beacon Economics to undertake an
                            analysis of a range of indicators related to the labor
                            market and economy of the County and provide
                            policy recommendations based on the challenges and
                            opportunities resultant of the analysis.

                            Key goals of the Santa Cruz County Workforce Development Board
                            (WDB) in commissioning this report include analyzing the region's
                            changing economic and workforce landscape and identifying actionable
                            opportunities to connect the local talent pipeline with the evolving
                            needs of the County's employers and key industries.

                                                                                                   6
State of the Workforce Report | 2019

WORKFORCE
PROFILE
DEMOGRAPHIC ANALYSIS

For the purpose of this study, Beacon will focus
on the working age population (ages 16 and up)
and will provide an overview of the resident
population3 and of the workforce population4
pertaining to the working age population only.
Santa Cruz County is considered to be part of the
Central Coast, which also consists of Monterey
County, San Luis Obispo County, and Santa
Barbara County. However, due to its proximity
to Santa Clara County and the Bay Area in
general, many of its residents commute from
Santa Cruz County to the Bay Area where jobs
tend to be higher-paying. For this reason, the
demographics section will draw comparisons to
both the Central Coast as well as the Bay Area.

3
  Individuals who reside in Santa Cruz County but may or may not work in Santa
Cruz County.
4
  Individuals who work in Santa Cruz County but may or may not live in Santa
Cruz County.

7
POPULATION

RESIDENT POPULATION
From 2012 to 20175, the total population of Santa Cruz County expanded by
4.2%, slightly above the 3.9% population growth rate in the state overall over
the same period. Population growth from 2012 to 2017 was strongest in the
County's two largest cities – Santa Cruz City (+6.1%) and Watsonville (+4.9%) -
while smaller cities such as Capitola (+2.5%) and Scotts Valley (+3.1%) recorded
more modest gains during that same period.

POPULATION GROWTH 2012-2017 BY CITY, SANTA CRUZ COUNTY
Figure 1.1

    7%

    6%

    5%
                                                          Santa Cruz County:
                                                                +4.2%
    4%

    3%

    2%

    1%

    0%
                Capitola            Santa Cruz (city)         Scotts Valley           Watsonville

Source: U.S. Census Bureau, American Community Survey 5-Year Estimates; Analysis by
Beacon Economics

5
 While 1-year estimates are available at the county level, Beacon has opted to use 5-year estimates to be
consistent with the city level data, which do not all have available 1-year estimates

                                                                                                       8
State of the Workforce Report | 2019

       Compared to its neighboring counties, total population growth of Santa Cruz County is most similar to
       Monterey County, where population grew 4.1% from 2012 to 2017. Despite their higher costs of living,
       Santa Clara County (+6.9%) and San Mateo County (+5.9%) to the north both had faster population
       growth rates than Santa Cruz County during the same period – presumably because their higher wages
       and array of job opportunities outweigh the higher costs of living in the Bay Area.

       Santa Cruz County's working age population grew 4.1% from 2012 to 2017, which is essentially the same
       as the County's total population growth rate.

       POPULATION GROWTH, 2012-2017 BY COUNTY
       Figure 1.2

                                      107

                                      106

                                      105
Population (Indexed to 2012 Values)

                                      104

                                      103

                                      102

                                      101

                                      100
                                            2012          2013              2014               2015                 2016           2017

                                                   California    Monterey          San Mateo          Santa Clara     Santa Cruz

       Source: U.S. Census Bureau, American Community Survey 5-Year Estimates; Analysis by Beacon Economics

       9
State of the Workforce Report | 2019

       WORKFORCE POPULATION
       There are more County residents who work than there are people employed as workers in the County.
       Furthermore, between 2012 and 2017, while the number of employed residents living in Santa Cruz County
       decreased 0.4%, the number of workers in Santa Cruz County decreased 1.2% over that same period.

        RESIDENT WORKERS VS WORKFORCE POPULATION, SANTA CRUZ COUNTY
        Figure 1.3

                                           140

                                           135

                                           130
Number of Workers/Population (Thousands)

                                           125

                                           120

                                           115

                                           110

                                           105

                                           100
                                                 2012     2013              2014         2015             2016           2017

                                                        Number of workers in SCC   Number of employed residents in SCC

        Source: U.S. Census Bureau, American Community Survey Public Use Microdata Samples; Analysis by Beacon Economics

                                                                                                                                10
State of the Workforce Report | 2019

RACE/ETHNICITY

RESIDENT POPULATION, RACE/ETHNICITY
In 2017, non-Hispanic whites made up over 60%
of the County's working-age resident population,
followed by Hispanic/Latino residents who made
up 30% of the County's working-age population.
However, there are notable differences with regard
to subregional racial composition within the County.
In South Santa Cruz County6, which includes
the City of Santa Cruz and the City of Capitola,
two-thirds (66.5%) of the working-age resident
population is non-Hispanic white, which would be
even slightly higher if the student population from
UC Santa Cruz was excluded, which has significantly
higher shares of Hispanic and Asian populations
relative to the County sub-region7. Hispanic is the
next largest ethnicity, but making up only 21% of
the South County region's working-age resident
population. In North Santa Cruz County, which
includes the City of Watsonville and the City of
Scotts Valley, non-Hispanic Whites were the largest
group at 53% followed by Hispanics at 37%. Asians,
Blacks, and Other groups each made up less than
5% of the sub-region.

While the County's workforce has a higher share of
racial minorities than the County's resident profile,
its Hispanic workforce declined 10% from 43,900
to 39,600 between 2012 and 2017. Many of these
Hispanic workers also have less than a high school
education.
6
 2010 PUMA 8702
7
 The UC Santa Cruz student population by ethnicity for the 2018 Fall
Quarter can be retrieved here: https://diversity.ucsc.edu/diversity/
images/student_demo2018.pdf

11
State of the Workforce Report | 2019

 POPULATION BY RACE, AGES 16 AND OVER, 2017
 Figure 1.4

                  North Santa Cruz County:
            Watsonville & Scotts Valley Cities

                   South Santa Cruz County:
                            Santa Cruz City

                          Santa Cruz County

                                                 0%             20%              40%              60%            80%            100%

            Non-Hispanic White          Hispanic (All Races)          Non-Hispanic Asian         Non-Hispanic Black     Other

 Source: U.S. Census Bureau, American Community Survey Public Use Microdata Samples; Analysis by Beacon Economics

 WORKFORCE POPULATION, RACE/ETHNICITY
 While the County's workforce has a higher share of racial minorities than the County's resident profile,
 its Hispanic workforce declined 10% from 43,900 to 39,600 between 2012 and 2017. Many of these
 Hispanic workers also have less than a high school education.

 CHANGE IN WORKFORCE DEMOGRAPHICS BY RACE
 Figure 1.5

            122       121.1             -4.3
                                                                                           0.9            -0.7
            120                                                            1.0                                         119.7
                                                          1.7
            118
Thousands

            116

            114

            112

            110
                      2012            Hispanic        Non-Hispanic    Non-Hispanic     Non-Hispanic      Other         2017
                                     (All Races)         Asian           Black            White

 Source: U.S. Census Bureau, American Community Survey Public Use Microdata Samples; Analysis by Beacon Economics

                                                                                                                                12
State of the Workforce Report | 2019

GENDER

RESIDENT POPULATION, GENDER
There are slightly more females than
males in Santa Cruz County both in terms
of total resident population and resident
working-age population. With regard to
the County's total resident population,
there are 98.6 males for every 100
females and for its resident working-age
population, there are 96.8 males for every
100 females.

The seemingly balanced gender ratio at the
county level masks the underlying gender
imbalances at the census tract level. For
example, there are fewer than 85 males
for every 100 females in census tracts
corresponding to west Santa Cruz City,
UC Santa Cruz, east Capitola, northwest
Live Oak, and west Watsonville. On the
other hand, there are more than 115 males
for every 100 females in census tracts
corresponding to Watsonville Municipal
Airport, Downtown Watsonville, UC Santa
Cruz Coastal Science Campus, and Castle
Rock State Park.

WORKFORCE POPULATION, GENDER
The opposite is true for the County's        GENDER RATIO IN SANTA CRUZ COUNTY
                                             BY CENSUS TRACT
workforce population: There are slightly     Figure 1.6
more males than females. There are 101.3     Source: U.S. Census Bureau, American Community Survey
males for every 100.                         5-Year Estimates; Analysis by Beacon Economics

13
State of the Workforce Report | 2019

GENDER RATIO
   75-85
   85-95
   95-105
   105-115
   115-125

(Less than 100 = More Females than Males)

                                            14
State of the Workforce Report | 2019

AGE

RESIDENT POPULATION VS.
WORKFORCE POPULATION
Among the prime working age group
(ages 25 to 64), the County's workforce
demographics trend younger compared
to its resident demographics. Young
professionals ages 25 to 34 is the largest
age group for workforce demographics
while the 55 to 64 age group is the largest
group for resident demographics.

PRIME WORKING AGE POPULATION, WORKFORCE VS. RESIDENT DEMOGRAPHICS, 2017
Figure 1.7

30%

25%

20%

15%

10%

 5%

 0%
                            Workforce                                                 Resident
                           Demographics                                             Demographics

                      25 to 34                35 to 44                 45 to 54                 55 to 64

Source: U.S. Census Bureau, American Community Survey Public Use Microdata Samples; Analysis by Beacon Economics

15
State of the Workforce Report | 2019

                                                   EDUCATIONAL ATTAINMENT

                                                   RESIDENT POPULATION, EDUCATIONAL
                                                   ATTAINMENT
                                                   In 2017, 33.4% of the County's resident population age 16
                                                   and older had a bachelor's degree or above, a slight increase
                                                   compared to 2012's 32.7%. Meanwhile, those with a high
                                                   school diploma or less accounted for a similar share (33.2%)
                                                   of the County's working-age resident population in 2017.
                                                   This means the number of working-age residents with at
                                                   least a bachelor's degree outnumbered residents with a high
                                                   school diploma or less by a mere 500. Among the 9,000 new
                                                   working-age residents added to the resident population
                                                   between 2012 and 2017, high school graduates (+5,600) and
                                                   those with a bachelor's degree (+3,600) accounted for the
                                                   largest shares of new residents.

 POPULATION CHANGE BY EDUCATIONAL ATTAINMENT, RESIDENT POPULATION AGES 16
 AND OLDER, SANTA CRUZ COUNTY, 2012 VS 2017
 Figure 1.8

            230

            228

            226

            224

            222
Thousands

            220

            218

            216

            214

            212

            210
                    2012        Less Than    High School       Some         Bachelors      Grad./Prof.       2017
                  Population   High School    Graduate        College        Degree         Degree         Population

 Source: U.S. Census Bureau, American Community Survey Public Use Microdata Samples; Analysis by Beacon Economics

                                                                                                                        16
State of the Workforce Report | 2019

Among the resident population age 25 and older, 40% had at least a bachelor's degree in 2017, a share
significantly higher than that of the County's Central Coast peers but lower than that of its Bay Area
counterparts.

PERCENT OF POPULATION AGE 25 AND OLDER WITH AT LEAST A BACHELOR'S DEGREE,
2017
Figure 1.9

60%

50%

40%

30%

20%

10%

 0%

          San        Santa        San         Alameda     Contra        Santa      San Luis      Santa      Monterey
       Francisco     Clara       Mateo                    Costa         Cruz       Obispo       Barbara

                             Bay Area Peers                                         Central Coast Peers

                                          Bachelor's               Graduate/Professional

Source: U.S. Census Bureau, American Community Survey Public Use Microdata Samples; Analysis by Beacon Economics

17
State of the Workforce Report | 2019

RESIDENT POPULATION, EDUCATIONAL                                        Just under one-third of high school graduates
ATTAINMENT: EDUCATIONAL OUTCOMES OF                                     in the Class of 2018 in Santa Cruz County are
CLASS OF 2018                                                           deemed prepared, according to the College/Career
Because the County's high school graduates                              Indicator8. The County's peer regions all have a
represent its future talent pipeline, it is important to                higher percentage of high school graduates who
assess how well-prepared they are for either post-                      are considered to be prepared by the same metrics.
secondary education or career development.                              Notably, Santa Cruz County's share of prepared
                                                                        students is also 10-percentage points lower than
                                                                        the statewide average.

PREPAREDNESS OF 2018 HS GRADUATES (COLLEGE/CAREER INDICATOR)
Figure 1.10

Santa Clara                                         56.1                                 13.4                        30.4

    San Mateo                                   54.5                                    13.7                         31.6

    Statewide                            42.2                               17.1                              40.7

    Monterey                            40.0                               18.8                               40.6

    Santa Cruz                   32.2                               23.6                                     44.1

                 0%                   20%                     40%                     60%                     80%                     100%

      Percent of student prepared           Percent of students APPROACHING prepared                   Percent of students NOT prepared

Source: California Department of Education; Analysis by Beacon Economics

8
 The College/Career Indicator (CCI) measures how well local educational agencies (LEAs) and schools are preparing students for likely suc-
cess after graduation. Currently, the following are measure in the CCI: CTE Pathway Completion, Smart Balanced Summative Assessments,
Advanced Placement Exams, International Baccalaureate Exams, Dual Enrollment (College Credit), UC/CSU a-g Completion, State Seal of
Bi-literacy, and Leadership/Military Experience. For more information, please see the CCI dashboard flyer at: https://www.cde.ca.gov/ta/ac/
cm/documents/ccidashboardflyer.pdf

                                                                                                                                              18
State of the Workforce Report | 2019

       SANTA CRUZ COUNTY STUDENTS LESS READY FOR POST-HIGH SCHOOL CLASS OF 2018
       Figure 1.11

                                   60%

                                   50%
Percent of Class of 2018 Student

                                   40%

                                   30%

                                                              22.7%                            21.1%
                                   20%
                                         14.3%

                                   10%
                                                                                                                               4.6%
                                                                                                               3.1%
                                                                             0.2%
                                   0%

                                         AP + IB Exam     Smarter Balanced   College Credits     UC/CSU A-G      CTE Pathway      Biliteracy
                                          (assuming          Summative                               req
                                           additive)        Assessments

                                                 Santa Cruz           Monterey             San Mateo          Santa Clara       Statewide

       Source: California Department of Education; Analysis by Beacon Economics

      Santa Cruz County's high school students are                                        Mateo County, and 34% statewide. In every
      falling behind their peers in each of the individual                                measure, Santa Cruz County students perform
      CCI measure. For example, just 21% of the                                           below state averages and only perform better
      students have met the UC and CSU a-g                                                than their Monterey County counterparts in
      requirements9, compared to 33% in Monterey                                          AP/IB exams10 and Smart Balanced Summative
      County, 48% in Santa Clara County, 48% in San                                       Assessments.11

      9
        The a-g requirements are the absolute minimum standards in order for a student to be eligible for admissions to the CSU and UC system and
      by no means guarantee entry. Most incoming CSU and UC freshmen far exceed the standards prescribed in the a-g requirements.
      10
         Score of 3 (passing grade) or higher on two AP exams and Score of 4 or higher on two IB exams.
      11
         Score of Level 3 "Standard Met" or higher on both English language arts/literacy (ELA) and mathematics.

      19
State of the Workforce Report | 2019

WORKFORCE POPULATION, EDUCATIONAL ATTAINMENT
The County's workforce is becoming increasingly well-educated. The share of the County's workforce with
at least a bachelor's degree increased from 34% in 2012 to 37% in 2017. But this increase in educational
attainment level across the County's workforce may in part be due to a decrease in less educated workers.
Between 2012 and 2017 the County shed over 6,000 workers with less than a high school diploma,
reflecting an almost 30% decline just five years.

EDUCATIONAL ATTAINMENT OF COUNTY WORKFORCE
Figure 1.12

2017          13%             19%                         32%                             23%                14%

2012            18%               16%                       32%                            21%               13%

       0%        10%        20%         30%       40%        50%         60%        70%         80%      90%        100%

  Less Than High School       High School Graduate        Some College         Bachelors Degree       Grad./Prof. Degree

Source: U.S. Census Bureau, American Community Survey Public Use Microdata Samples; Analysis by Beacon Economics

                                                                                                                     20
State of the Workforce Report | 2019

INCOME

RESIDENT POPULATION, INCOME                                 Percentage wise, individuals earning at least
In 2017, 29% of the working-age resident                    $150,000 represented the fastest growing groups.
population had an income of under $10,000, which            Between 2012 and 2017, the number of individuals
is about the same as 2012's share (30%). 55% had            whose income was between $150,000 and
an income less than $30,000 while just 12% had at           $199,999 doubled, while those making $200,000
least a six-figure income in 2017.                          to $250,000 and over $250,000 increased 61% and
                                                            55%, respectively. Nevertheless, these high earning
                                                            residents collectively make up only 7% of the
                                                            County's working-age resident population.

INCOME OF COUNTY WORKFORCE
Figure 1.13

                     2012                                                                     2017

                                                    Over $250,000

                                                $200,000 to $250,000

                                                $150,000 to $199,999

                                                $100,000 to $149,000

                                                 $75,000 to $99,999

                                                 $50,000 to $74,999

                                                 $40,000 to $49,999

                                                 $30,000 to $39,999

                                                 $20,000 to $29,999

                                                 $10,000 to $19,999

                                                    Under $10,000

70    60      50    40      30   20   10   0                              0    10    20    30     40    50    60   70

                   Thousands                                                               Thousands

Source: U.S. Census Bureau, American Community Survey Public Use Microdata Samples; Analysis by Beacon Economics

21
State of the Workforce Report | 2019

WORKFORCE POPULATION, INCOME                                Percentage wise, individuals earning at least
The proportion of the workforce population making           $150,000 represented the fastest growing groups.
less than $50,000 per annum has declined notably            The number of individuals in the workforce
from 70% in 2012 to 59% in 2017, while the                  population whose income was between $150,000
share of the workforce population making at least           and $199,999 tripled between 2012 and 2017.
$50,000 but less than $75,000 increased from 14%            Nevertheless, these high earning residents
to 20% during the same period.                              collectively make up just 7% of the County's
                                                            working age population.

INCOME OF COUNTY WORKFORCE
Figure 1.14

                   2012                                                                        2017

                                                    Over $250,000

                                                $200,000 to $250,000

                                                $150,000 to $199,999

                                                $100,000 to $149,000

                                                 $75,000 to $99,999

                                                 $50,000 to $74,999

                                                 $40,000 to $49,999

                                                 $30,000 to $39,999

                                                 $20,000 to $29,999

                                                 $10,000 to $19,999

                                                    Under $10,000

20%    16%      12%       8%     4%       0%                             0%      4%       8%      12%     16%      20%

Source: U.S. Census Bureau, American Community Survey Public Use Microdata Samples; Analysis by Beacon Economics

                                                                                                                   22
State of the Workforce Report | 2019

                                                                       TENURE

                                                                       RESIDENT POPULATION, TENURE
                                                                       Despite a statewide housing shortage and
                                                                       excerabating affordability issues, more
                                                                       residents from every age group are living
                                                                       in owned units in 2017 than in 2012.

                                                                       WORKFORCE POPULATION, TENURE
                                                                       While the share of the County's workforce
                                                                       population living in owner-occupied
                                                                       households has ticked up significantly
                                                                       between 2012 (49%) to 2017 (65%), an
                                                                       increasing number are also living with their
                                                                       parents or parent-in-laws.

POPULATION BY HOUSING TENURE LIVING IN RENTED UNITS VS OWNED UNITS
Figure 1.15

                                                         2017

                                                         2012

150,000        100,000         50,000              0              0            50,000          100,000         150,000

          16 to 24         25 to 34           35 to 44           45 to 54           55 to 64         65 and Over

Source: U.S. Census Bureau, American Community Survey Public Use Microdata Samples; Analysis by Beacon Economics

23
State of the Workforce Report | 2019

The situation is most acute among young professionals ages 25 to 29, where the percentage share who
are living with parents or parents-in-laws jumped from 17% to 46% between 2012 and 2017. The share of
the workforce population ages 30 to 34 living with parents or parents-in-law has also spiked from 10% to
24% over that same time.

SHARE OF WORKFORCE POPULATION LIVING WITH PARENTS OR PARENT-IN-LAWS, BY
HOUSING TENURE
Figure 1.16

25%

20%

15%

10%

 5%

 0%
                  Total workforce                   Workforce population                  Workforce population
                    population                       in renter household                   in owner household

                                                  2012           2017

Source: U.S. Census Bureau, American Community Survey Public Use Microdata Samples; Analysis by Beacon Economics

SHARE OF WORKFORCE POPULATION LIVING WITH PARENTS OR PARENT-IN-LAWS, YOUNG
PROFESSIONALS
Figure 1.17

50%

40%

30%

20%

10%

 0%
                     25 to 29                             30 to 34                              25 to 34

                                                  2012           2017

Source: U.S. Census Bureau, American Community Survey Public Use Microdata Samples; Analysis by Beacon Economics

                                                                                                                   24
State of the Workforce Report | 2019

HEALTH INSURANCE COVERAGE

The percentage of working-age residents
without insurance (6% in 2017) was cut
in half between 2014 and 2015 and
has remained low since. The majority
of residents formerly without insurance
are now on public health insurance.
60% of working-age residents have only
private health insurance. However, with
the mandate repealed by the current
administration, Beacon Economics expects
the percentage of uninsured residents to
likely increase in the future.

HEALTH INSURANCE COVERAGE, RESIDENT POPULATION AGES 16 AND OLDER
SANTA CRUZ COUNTY
Figure 1.18

2017

2016

2015

2014

2013

2012

         0%         10%        20%       30%      40%         50%     60%        70%        80%       90%          100%

     Private + Public Health Insurance    Private Health Insurance    Public Health Insurance       No Health Insurance

Source: U.S. Census Bureau, American Community Survey Public Use Microdata Samples; Analysis by Beacon Economics

25
State of the Workforce Report | 2019

                                       WAGE

                                       RESIDENT POPULATION, WAGES
                                       The median wage for County residents of working age (16+)
                                       and at work (excluding those in armed forces) was around
                                       $30,000 in 2017 and $45,000 for those ages 25 to 64 in
                                       2017. Among residents of working age (16+) and at work and
                                       those ages 25 to 64 and at work, the median wage earned
                                       for the 75th percentile worker was $69,000 and $80,000
                                       respectively in 2017.

                                       The P75/median wage premium is important because it
                                       provides information on wage distribution. A high P75/wage
                                       premium means wages tend to be top-heavy, which may
                                       represent a high wage ceiling. A low P75/median wage premium
                                       means the median worker earns just slightly less than a worker
                                       making the 75th percentile wage. On the flip side, an increasing
                                       wage premium could imply greater wage disparity over time.

                                       P75/MEDIAN WAGE PREMIUM - RESIDENTS WHO
                                       WORK
                                       Figure 1.19

                                       240%
                                       230%
                                       220%
                                       210%
                                       200%
                                       190%
                                       180%
                                       170%
                                       160%
                                       150%
                                              2012       2013       2014        2015      2016       2017
                                              Ages 25 - 64, Civilian Employed     Age 16+, Civilian Employed

                                       Source: U.S. Census Bureau, American Community Survey Public Use
                                       Microdata Samples; Analysis by Beacon Economics

                                                                                                          26
State of the Workforce Report | 2019

Over time, the wage premium of the 75th                     Among residents age 25 and above who work, the
percentile worker over the median earner narrowed           average (both mean and median) wages of those who
from 194% in 2012 to 178% in 2017 among                     work in the Bay Area are at least double the average
residents ages 25 to 64 and employed. However,              wages of those who work in Santa Cruz County. This
the opposite is true among all residents who                is important to remember when considering talent
worked; the premium widened from 208% to 230%.              attraction and retention strategies.
This is mostly driven by the higher wage differences
among those ages 65 and above.

COUNTY RESIDENTS AGE 25 AND OLDER WHO WORK IN... MEDIAN VS. MEAN WAGE
Figure 1.20

                   MEDIAN WAGE                                                    MEAN WAGE
$120,000

$100,000

 $80,000

 $60,000

 $40,000

 $20,000

      $0
                  2012                      2017                           2012                         2017
                  Santa Cruz County         Bay Area                         Santa Cruz County        Bay Area

Source: U.S. Census Bureau, American Community Survey Public Use Microdata Samples; Analysis by Beacon Economics

27
State of the Workforce Report | 2019

                                       28
State of the Workforce Report | 2019

      KEY INDICATORS OF                 LABOR FORCE PARTICIPATION
     WORKFORCE HEALTH                   OF RESIDENT POPULATION
                                        Are you employing your prime working age
                                        populations? Are your younger workers
            Based on this analysis,
                                        completing degrees?
      Beacon Economics selected
              four key indicators to    AGING OF RESIDENT POPULATION
            gauge and describe the      Is your population replenishing the
                                        workforce? Is there balance between
       County's workforce health.
                                        older, retiring populations and young
             These indicators were      working populations?
       chosen based on economic,
                  demographic, and      COMMUTING PATTERNS
                                        Are regional workers traveling to work
       geographic characteristics
                                        in your economy? Are your residents
              unique to Santa Cruz      traveling outside for opportunity?
                 County. Those four
         indicators and associated      COST OF LIVING
                                        Is the local economy providing enough
                       questions are:
                                        housing for your workforce? Are costs to
                                        households significantly outpacing wages?

29
State of the Workforce Report | 2019

LABOR FORCE PARTICIPATION OF RESIDENT POPULATION

The labor force participation rate (LFPR) among             LFPR has also declined for all educational
County residents age 16 and above was 64% in                attainment groups, except high school graduates.
2017, down 3% from 2012.                                    County residents with a graduate or professional
                                                            degree recorded the largest decline (-8%) from
Except for County residents ages 16 to 24 and 55            2012 to 2017.
to 59, LFPR is lower in 2017 than it was in 2012
for all other age groups.

LABOR FORCE PARTICIPATION RATE BY AGE
Figure 1.21

 100%
  90%
  80%
  70%
  60%
  50%
  40%
  30%
  20%
  10%
   0%
         16 to 24 25 to 29 30 to 34 35 to 39 40 to 44 45 to 49 50 to 54 55 to 59 60 to 64           65 and       Total
                                                                                                     Over
                                                   2012 (67%)          2017 (64%)
Source: U.S. Census Bureau, American Community Survey Public Use Microdata Samples; Analysis by Beacon Economics

LABOR FORCE PARTICIPATION RATE BY EDUCATIONAL ATTAINMENT
Figure 1.22

85%
80%                         80%
75%                         77%                                                             73%
70%                                                                                         72%
                            67%
65%                         65%                                                             64%
                            59%                                                             62%
60%                                                                                         60%
                            58%
55%                                                                                         54%
50%
                            2012 (67%)                                                2017 (64%)

  Less Than High School     High School Graduate     Some College      Bachelors Degree     Grad./Prof. Degree      Total

Source: U.S. Census Bureau, American Community Survey Public Use Microdata Samples; Analysis by Beacon Economics
State of the Workforce Report | 2019

AGING OF RESIDENT POPULATION

Santa Cruz County is undergoing rapid population aging. From 2012 to 2017, the share of the resident
population age 65 and over was the fastest growing age group – a remarkable 35% increase. On the
other hand, with the exception of the 25 to 34 years old age group, there was a decline in every other
age group: Ages 16 to 24 (-2%), 35 to 44 (-3%), 45 to 54 (-6%), and 55 to 64 (-1.7%). In other words,
excluding the retiree age group, the County actually experienced a 1% decline among its working-age
resident population instead of the 4% increase noted earlier for the total resident population.

POPULATION CHANGE BY AGE GROUP, 2012 TO 2017
Figure 1.23

50%

40%

30%

20%

10%

     0%

-10%

-20%

              16 to 24         25 to 34           35 to 44          45 to 54           55 to 64         65 and Over

                                           County              Inland            Coastal

Source: U.S. Census Bureau, American Community Survey Public Use Microdata Samples; Analysis by Beacon Economics

31
State of the Workforce Report | 2019

Given the significant rise in seniors in the County, it follows that the retiree-to-worker ratio (elderly
dependency ratio) has also rapidly increased12 from 16.7 in 2012 to 21.6 in 2017. The rapid increase
in the retiree population in Santa Cruz County means that the County has now surpassed the following
counties with its higher elderly dependency ratio: Alameda County, San Francisco County, Santa Clara
County, and Monterey County. The County's elderly dependency ratio has also surpassed California's.

RETIREES TO WORKING AGE POPULATION RATIO
Figure 1.24

        30%

        25%

        20%

        15%

        10%

          5%

          0%

                 California     Alameda        Contra         San           San           Santa      Monterey       San Luis       Santa
                                               Costa       Francisco       Mateo          Clara                     Obispo        Barbara

                                            Bay Area Peers                                                  Central Coast Peers

                                    2012                   2017              Santa Cruz (2012)             Santa Cruz (2017)
Source: U.S. Census Bureau, American Community Survey Public Use Microdata Samples; Analysis by Beacon Economics

12
     A measure derived by dividing the population 65 years and over by the 18 to 64 years population and multiplying by 100.

                                                                                                                                            32
State of the Workforce Report | 2019

The ratio of the resident
population over 65 to the
resident working-age population
tends to be the highest among
coastal and sparsely populated
areas and lowest in the County's
two largest cities – Santa Cruz
and Watsonville.

ELDERLY DEPENDENCY RATIO IN SANTA CRUZ COUNTY BY CENSUS TRACT
Figure 1.25

ELDERLY DEPENDENCY RATIO
     0.0 - 15.0
     15.0 - 25.0
     25.0 - 30.0
     30.0 - 35.0
     35.0 - 47.8

Source: U.S. Census Bureau, American Community Survey 5-Year Estimates; Analysis by Beacon Economics

33
State of the Workforce Report | 2019

                                       34
State of the Workforce Report | 2019

COMMUTING PATTERN

RESIDENT POPULATION, COMMUTING PATTERN
The percentage of working residents who commute outside of the County for work has hovered consistently
between 20% to 25% from 2012 to 2017.

Slightly over 3 out of 4 Santa Cruz County residents also work in Santa Cruz County. 1 out of 6 commute
northward to the Bay Area, with Santa Clara County being the most popular Bay Area destination (14%). 1
out of 20 commute southbound to Monterey County, where wages are lower than Santa Cruz County. In
other words, more residents commute north to the Bay Area for work than south to Monterey County by a
ratio of 3.7 to 1.

COMMUTE DESTINATION OF RESIDENT WORKERS, SANTA CRUZ COUNTY POPULATION
AGES 16 AND OLDER, 2017
Figure 1.26

                                                                 Monterey County, 5%
                                                                      Other Destinations, 1%
                                                                                                Alameda County, 1%
                                                                                                San Francisco County, 0.4%

                                                                                                San Mateo County, 2%

         Santa Cruz County,                      Bay Area, 17%
                77%

                                                                                                Santa Clara County, 14%

Source: U.S. Census Bureau, American Community Survey Public Use Microdata Samples; Analysis by Beacon Economics

35
State of the Workforce Report | 2019

RESIDENT POPULATION, COMMUTING PATTERNS BY AGE
With regard to commute patterns by age, the share of residents ages 45 to 64 (22%) are more likely to
commute to the Bay Area for work than residents ages 25 to 44 (14%) but are equally likely to work in
Monterey County (5%).

COMMUTING PATTERNS OF WORKING RESIDENTS AGES 25 TO 44, 2017
Figure 1.27

                                                   Monterey County, 5%
                                                       Other in CA, 1%
                                                                           East Bay, 1%
                                                                           San Francisco County, 1%
                                                                           San Mateo County, 2%

                 Santa Cruz            Bay Area,
                County, 81%              14%

                                                                           Santa Clara County, 10%

Source: U.S. Census Bureau, American Community Survey Public Use Microdata Samples; Analysis by Beacon Economics

COMMUTING PATTERNS OF WORKING RESIDENTS AGES 45 TO 64, 2017
Figure 1.28

                                        Monterey                           East Bay, 0.4%
                                       County, 5%                          San Francisco County, 0.3%
                                                                           San Mateo County, 3%

                                    Bay Area, 22%
                                                                           Santa Clara County, 18%
                   Santa Cruz
                  County, 73%

Source: U.S. Census Bureau, American Community Survey Public Use Microdata Samples; Analysis by Beacon Economics

                                                                                                                   36
State of the Workforce Report | 2019

RESIDENT POPULATION, COMMUTING PATTERNS BY EDUCATIONAL ATTAINMENT
Santa Cruz County residents with at least a bachelor's degree are about twice as likely to be working in the
Bay Area compared to those with just a high school diploma.

WHERE ARE RESIDENTS AGE 16 AND ABOVE COMMUTING TO WORK? BY EDUCATIONAL
ATTAINMENT
Figure 1.29

100%
                  1%
                                                                                                          2%
                                       3%                    4%                     4%

                  6%

                                       9%

 90%                                                         15%
                                                                                   17%                   19%

 80%

                 87%

                                       80%
 70%                                                         77%
                                                                                   74%

                                                                                                         72%

 60%

               Less Than           High School              Some                 Bachelors            Grad./Prof.
              High School           Graduate               College                Degree               Degree

               Santa Cruz County      Monterey County         Other       Santa Clara County      Other Bay Area

Source: U.S. Census Bureau, American Community Survey Public Use Microdata Samples; Analysis by Beacon Economics

37
State of the Workforce Report | 2019

RESIDENT POPULATION,                    WORKFORCE POPULATION, COMMUTING PATTERNS
COMMUTING PATTERNS                      Unlike the commuting trends at play among the resident population – a
BY OCCUPATION                           larger share of which commute north to the Bay Area (17%) than south
Occupations that are high               to Monterey County (5%) -- the opposite dynamics are at play among
paying and often require at             the workforce population. Just 5% of the workforce population hails
least a bachelor's degree -             from the Bay Area, compared to 9% from Monterey County. To clarify,
Architecture/Engineering                commuting patterns for the resident population reflect where Santa
(39%), Computer/Mathematics             Cruz County residents are commuting to for work; wheras communting
(32%), and Management (22%)             patterns for the workforce population reflect from where Santa Cruz
occupations - see the highest           County workers are communting to work in the County. Fewer Santa
share of residents working in           Cruz County workers commute from the Bay Area than from Monterey
the Bay Area.                           County by a ratio of 0.57 to 1.

COMMUTE ORIGINS OF WORKFORCE POPULATION, SANTA CRUZ COUNTY POPULATION
AGES 16 AND OLDER, 2017
Figure 1.30

                                                                           Other Destinations, 1%

                                                                                                East Bay, 1%
                                                                                                San Francisco County, 0.4%
                                                                                                San Mateo County, 0.3%

                                               Monterey County, 9%

        Santa Cruz County,
               85%                                    Bay Area, 5%
                                                                                                Santa Clara County, 4%

Source: U.S. Census Bureau, American Community Survey Public Use Microdata Samples; Analysis by Beacon Economics

                                                                                                                    38
State of the Workforce Report | 2019

WORKFORCE POPULATION, COMMUTING                             here with regard to the workforce population's
PATTERNS BY EDUCATIONAL ATTAINMENT                          commuting pattern as it pertains to educational
Unlike residents' commuting pattern, where a higher         attainment the relationship is not as clear. There
share of highly educated residents commute outside          is little to no evidence of the County successfully
the County for work, specifically northbound to the         attracting higher educated workers living outside of
Bay Area, than the share of less educated residents,        the County to work in the County.

WHERE ARE WORKERS AGE 16 AND ABOVE COMMUTING FROM? BY EDUCATIONAL
ATTAINMENT
Figure 1.31

100%              1%                                                                1%
                                       2%                    1%
                  1%                                                                                      3%
                                                             3%
                                       4%                                           5%
 95%                                                                                                      3%

 90%                                                          9%                    3%
                 15%
                                       9%                                                                 8%

 85%

 80%

 75%
                                                             86%                   89%

                                       84%                                                               84%
                 82%
 70%

 65%

 60%
               Less Than           High School              Some                 Bachelors            Grad./Prof.
              High School           Graduate               College                Degree               Degree

               Santa Cruz County      Monterey County         Other       Santa Clara County      Other Bay Area

Source: U.S. Census Bureau, American Community Survey Public Use Microdata Samples; Analysis by Beacon Economics

39
State of the Workforce Report | 2019

COST OF LIVING

Across all income levels, a higher percentage of               For County residents earning between $50,000
residents rent in the Coastal Area than in the Inland          and $99,999, those living in coastal areas are twice
Area. This is not surprising given how much higher             as likely to rent than their similarly earning inland
home prices are in coastal areas.                              peers (50% vs. 25%). The odds increase to three
                                                               times among those earning six figures (25% vs. 8%).

PERCENT RENTING BY WAGE LEVELS
Figure 1.30

60%

40%

20%

 0%
              Under $20,000            $20,000 to $49,999             $50,000 to $99,999             $100,000+

              Santa Cruz County        Inland: Watsonville & Scotts Valley Cities      Coastal: Santa Cruz City

Source: U.S. Census Bureau, American Community Survey Public Use Microdata Samples; Analysis by Beacon Economics

                                                                                                                   40
State of the Workforce Report | 2019

         ECONOMIC
         FORECAST
         FORECAST ANALYSIS

         Beacon Economics' forecast methodology relies on statewide and
         national drivers as well as historical trends for employment across
         industries to project a reliable and robust output model. For the
         industries in Santa Cruz County, the forecasts in part depended
         on the historical trend, the employment levels, and the estimated
         employment growth for industries across California.

         Beacon Economics expects the County of Santa Cruz to reach roughly 109,430
         employees by 2022. The three-year projected growth rate is 5.3% - or an
         additional 5,530 workers over that time horizon. Government, Education/
         Health, and Trade/Transport/Utilities sectors are expected to remain the
         dominant industries in the County in terms of industry size and employment
         footprint, with the total number of workers across the three industries
         expected to reach over 61,000 employees.

41
State of the Workforce Report | 2019

    TOTAL EMPLOYMENT FORECAST, SANTA CRUZ COUNTY, 2013 TO 2022
    Figure 2.1

                         115.0

                         110.0

                         105.0
Employment (Thousands)

                         100.0

                          95.0

                          90.0

                          85.0

                          80.0
                                 2013   2014   2015     2016         2017     2018         2019      2020     2021          2022
                                                            Actual          Forecast

    Source: California Employment Development Department; Analysis by Beacon Economics

    EMPLOYMENT BY INDUSTRY: 5-YEAR % GROWTH AND PROJECTED GROWTH
    Table 2.1

                                                       Q1-2019         Q1-2022 Projected    5-Year % Growth   3-Year Projected
        Industry                                      Employment         Employment          (2014 – 2019)       % Growth
        Total Nonfarm                                  103,900              109,430               10.0%              5.3%
        Government                                      22,360              24,260                6.6%               8.5%
        Education/Health                                17,900              19,670                6.8%               9.9%
        Trade/Transport/Util.                           17,000              17,480                3.5%               2.8%
        Leisure & Hospitality                           14,700              14,880                14.8%              1.2%
        Professional/Business                           10,500              10,610                10.9%              1.0%
        Manufacturing                                   7,400                7,790                22.4%              5.3%
        Other Services                                  5,340                5,440                24.6%              1.9%
        Natural Resources/Construction                  4,500                4,940                32.9%              9.8%
        Financial Activities                            3,540                3,740                2.6%               1.5%
        Information                                      600                 620                  -25.1%             4.0%

    Source: California Employment Development Department; Analysis by Beacon Economics

                                                                                                                               42
State of the Workforce Report | 2019

     Figure 2.2 shows the projected forecast for the top five employing industries in the County of Santa Cruz. Of
     the five industries, the most significant growth is expected to be observed in Government and Education/
     Health industries. Trade/Transport/Utilities, Leisure & Hospitality, and Professional/Business sectors are
     expected to grow modestly, but not within the range of growth observed for those sectors historically,
     between 2014 and 2019.

     Natural Resources/Construction is expected                                Natural Resources/Construction, Manufacturing,
     to continue to dominate the County's fastest                              and Government are expected to demonstrate the
     growing industries through 2022, with a three-year                        most significant growth among the highest paying
     projected forecast of 9.7%, the second highest                            industries between 2019 and 2022, as a result
     forecasted growth rate after Education/Health                             of both heightened demand and recent trends in
     (9.9%). Manufacturing is projected to be the                              the market. Professional/Business and Finance
     County's third fastest growing industry by 2022,                          & Insurance are expected to grow modestly, but
     with a three-year projected growth rate of 5.3%.                          the three-year projected growth rates for those
     Transport/Warehouse/Utilities, Other Services,                            industries are lower than that of the County
     and Leisure & Hospitality are expected to grow                            economy's overall average.
     modestly, with slower growth anticipated due to a
     tightening labor market.

     EMPLOYMENT FOR LARGEST INDUSTRIES, SANTA CRUZ COUNTY, 2013 TO 2022
     Figure 2.2

                            125

                            120
Employment (Index at 100)

                            115

                            110

                            105

                            100

                             95
                                   2013     2014      2015    2016        2017           2018        2019        2020     2021       2022

                            Government    Education/Health   Trade/Transport/Utilities          Leisure & Hospitality   Professional/Business

     Source: California Employment Development Department; Analysis by Beacon Economics

     43
State of the Workforce Report | 2019

     EMPLOYMENT FOR FASTEST GROWING INDUSTRIES, SANTA CRUZ COUNTY, 2013 TO 2022
     Figure 2.3

                            175
Employment (Index at 100)

                            155

                            135

                            115

                            95
                                  2013     2014       2015        2016          2017        2018        2019       2020         2021        2022

                            Construction   Transportation/Warehouse/Utilities          Other Services     Manufacturing         Leisure & Hospitality

     Source: California Employment Development Department; Analysis by Beacon Economics

     EMPLOYMENT FOR HIGHEST PAYING INDUSTRIES, SANTA CRUZ COUNTY, 2013 TO 2022
     Figure 2.4

                            165

                            155
Employment (Index at 100)

                            145

                            135

                            125

                            115

                            105

                             95
                                  2013     2014        2015       2016          2017         2018       2019        2020        2021        2022
                            Construction          Manufacturing          Finance and Insurance          Professional/Business           Government

     Source: California Employment Development Department; Analysis by Beacon Economics

                                                                                                                                                   44
State of the Workforce Report | 2019

         REGIONAL
         ANALYSIS
         GEOGRAPHICAL ANALYSIS

         Santa Cruz County has experienced notable changes in the number
         of establishments, specifically with regards to locations across the
         region. Between 2011 and 2016, North Santa Cruz County increased
         by 300 establishments to reach a total of 5,640. Meanwhile, South
         Santa Cruz County had in 2016 a total of 1,580 establishments,
         reflecting an increase of 86 businesses since 2011.

         In terms of employment growth, Northern Santa Cruz County has seen larger
         increases between 2011 and 2016 than its Southern counterpart. Over the
         five-year period, the Northern subregion of Santa Cruz County has seen
         employment expand by 16.3%, while the Southern subregion has grown by
         only 8.0%. Total employment in North Santa Cruz County reached roughly
         59,600 workers in 2016 – while South Santa Cruz County employment stood
         at approximately 12,240 employees.

45
State of the Workforce Report | 2019

SANTA CRUZ COUNTY REGIONAL DEFINITIONS BY ZIP CODE
Table 3.1

                          Region                                                     Zip Code

South Santa Cruz County                                                       95019, 95076, 95077
                                                             95001, 95003, 95005, 95006, 95007, 95010, 95017, 95018,
North Santa Cruz County                                      95033, 95041, 95060, 95061, 95062, 95063, 95064, 95065,
                                                                              95066, 95067, 95073

Source: California Employment Development Department; Analysis by Beacon Economics

The two largest employing industries in order of employment footprint were Trade/Transport/Utilities and
Education/Health for both regions. However, the Trade/Transport/Utilities industry has seen an 11.4%
growth in employment between 2011 and 2016 in the North, while the industry in the Southern part of
the County has dropped 4.1% in terms of employment within the same time period. Furthermore, Natural
Resources/Construction and Leisure & Hospitality were the fastest growing industries for both North and
South Santa Cruz County.

EMPLOYMENT GROWTH
Figure 3.1

120

115

110

105

100

 95

 90
             2011               2012               2013              2014               2015              2016
                                                 North              South

Source: County Business Patterns; Analysis by Beacon Economics

                                                                                                                  46
State of the Workforce Report | 2019

                           REGIONAL
                        COMPARISONS

          Santa Cruz County falls just        When compared to the San Jose MSA13, Santa Cruz County's
                                              growth falls short over the past few years. However, when
          south of the Bay Area, and is
                                              compared to an economy more sufficiently similar to the
            directly surrounded by the        Santa Cruz County economy in terms of industry and worker
            San Jose MSA (Santa Clara         composition, such as Solano County, the levels of growth seen
                                              in the County fare much better.
               and San Benito counties)
                to the east. The Bay Area     Between the fourth quarter of 2014 and the fourth quarter
                      has seen tremendous     of 2019, total nonfarm employment in the San Jose MSA
                                              and Solano County grew respectively by 14.9% and 11.4%,
                  growth in several areas
                                              outpacing Santa Cruz County's nonfarm employment growth
                     of the economy, most     rate of 10.0%. In terms of year-over-year employment growth,
          notably within the Tech and         the San Jose MSA grew by 2.3% between the first quarter of
                                              2018 and the first quarter of 2019, while Solano County total
                      Professional sectors.
                                              nonfarm had not changed. Santa Cruz County's year-over-
                                              year nonfarm employment increased by 1.1%. Solano County
                                              and Santa Cruz County's total nonfarm employment levels are
                                              relatively similar at 140,700 and 104,000 respectively, while
                                              the San Jose MSA, which includes Santa Clara and San Benito
                                              counties, has 1.14 million workers.
13
     Metropolitan Statistical Area

47
State of the Workforce Report | 2019

TOTAL NONFARM EMPLOYMENT
Figure 3.2

116
114
112
110
108
106
104
102
100
98
      2013      2014        2015        2016        2017        2018       2019         2020    2021       2022
                                        San Jose           Santa Cruz          Solano
Source: California Employment Development Department; Analysis by Beacon Economics

Santa Cruz County's top employing industries               Services, with a growth rate of 60.7% between the
align with those of Solano County, with the Trade/         first quarter of 2014 and the first quarter of 2019.
Transport/Utilities sector, the Education/Health           The fastest growing industry in Solano County
sector, and Government all filing to the top of both       was Transport/Warehouse/Utilities, with a five-
counties' largest industries in terms of employment.       year growth rate of 43.9%, outpacing Santa Cruz
Compared to the San Jose MSA however, the                  County's growth in the industry (27.7%) over that
industry mix of Santa Cruz County is significantly         same time period.
different. Professional/Business, Manufacturing, and
Education/Health ranked among the top three of the         The three regions shared similarities with regard
largest employing industries of the San Jose MSA.          to their highest paying industries, with Finance
                                                           & Insurance as well as Manufacturing appearing
With regards to the fastest growing sectors, all           in the top three in all three geographies. The
three regions saw Natural Resources/Construction           Manufacturing industry was Solano County's
fall among the top three industries. Growth in             highest paying industry at $90,780 which is higher
Natural Resources/Construction employment was              than Santa Cruz County's average wage of $68,180
most significant in Santa Cruz County between the          for the sector. The San Jose MSA's highest paying
first quarter of 2014 and the first quarter of 2019 at     industry was Information with an average wage of
a rate of 32.9%, a rate above that of the industry's       $310,290, far above the average annual wage for
growth in Solano County (29.6%) and the San Jose           the industry in Santa Cruz County ($56,740).
MSA (23.3%). The San Jose MSA's fastest growing
industry on the other hand was Information

                                                                                                              48
State of the Workforce Report | 2019

         INDUSTRY ANALYSIS &
         TARGET INDUSTRIES
         INDUSTRY ANALYSIS

         The County of Santa Cruz has reached 103,900 workers as of the
         first quarter of 2019. With a year-over-year growth rate of 2.3%, the
         County saw about 1,200 new jobs added between the first quarter
         of 2018 and the first quarter of 2019. Over a five-year period, Santa
         Cruz County's total nonfarm employment grew by 10%, with more
         than 9,400 employees added to the workforce.

         The County's unemployment rate reached 5.2% as of the first quarter of 2019,
         falling by more than 4 percentage points since 2014 and increasing by only 0.1
         of a percentage point since 2018. The County's labor force growth has been
         lagged compared to labor force growth statewide and in neighboring regions;
         the County's five-year growth labor force growth rate was 1.7%, compared to
         California's five-year growth of 5.1%.

49