2019 SUMMER - Summer Registration Begins May 1, 2019 - Warren County Parks and Recreation - Warren County VA
Page content transcription
If your browser does not render page correctly, please read the page content below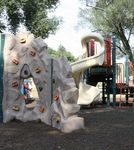 2019 SUMMER
Warren County Parks and Recreation

www.warrencountyva.net

Summer Registration
Begins May 1, 2019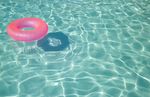 Our leisure time is a valuable commodity, and for this reason the Warren County Parks
                                   and Recreation Department strives to offer a wide variety of activities geared towards
                                   fulfilling the needs of all our residents. We offer affordable structured activities for all
                                   age groups that are recreational, social, cultural, physical, and creative. Our dedicated
                                   and trained staff is entrusted to provide the community residents with the best service
                                   possible. The staff of the Warren County Parks and Recreation Department proudly
                                   presents a listing of programs and activities available in our community for everyone.
                                   The current Summer 2019 brochure details a wide variety of community trips, youth
                                   and adult activities, and special events. We hope that you take some time this summer
                                   to explore our parks and facilities. Please visit our website at
                                   www.warrencountyva.net/parks-and-rec to stay up to date on all Department
                                   information or stop by our Department's administrative or recreation offices. A
                                   recreation directory in each brochure provides names and contact information for the
                                   individuals responsible for many of the area's recreational activities, youth sports
                                   organizations, and golf courses.

We encourage you to go online and start using the Parks and Recreation Department's online registration for classes and
activities at parksandrecreation.warrencountyva.net. We will still offer walk-in registration for those individuals who wish
to register in person, and, as always, you will still be required to come to the office in person to rent a County-owned
facility.

We are pleased to announce the plans to construct a new special park amenity to our Parks and Recreation system this
year: a new splash pad located behind the Raymond E. Santmyers Youth Center replacing the old lighted water fountain in
Dr. Saul Seide Memorial Gardens Park.

On behalf of the Front Royal Golf Club Advisory Committee and the County of Warren, we would like to express our
sincere appreciation of your continued support of the Golf Club during the past year. We continue to work toward our goal
of making this a break-even operation and reduce the need for taxpayer support while keeping this one of the more
affordable places to play golf in the region. During the November 2018 Advisory Committee meeting, the 2019
membership fee structure was revised to include several additional club benefits to make it more attractive for all golfers.
Type I and II memberships include cart fees, greens fees, handicap fees, boating fees, and one (1) free use of the banquet
room. Type III memberships can now enjoy play 7 days a week with only the cost of cart fees. The Front Royal Golf Club,
established in 1938, continues to serve as your community golf course. We hope that you can come out and "Play the Best
9 Holes in the Shenandoah Valley" while taking in the magnificent views of the adjacent Shenandoah River.

The Department has made significant strides in recent years in sharing services between the Warren County Public Schools
Athletic Departments and other recreational organizations, thus improving maintenance at park and athletic facilities and
building positive working relationships with all of the youth sports organizations.

The Department has enjoyed tremendous success thanks to strong community support and participation, and we look
forward to serving you in the future. "Come Grow With Us"!

                                                                           Daniel P. Lenz
                                                                           Director
                                                                           dlenz@warrencountyva.net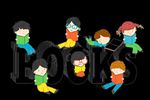 3      Parks and Recreation Staff
4      Office Locations and Contact Information
5      Things to Know When Registering
6      Recreation Commission and Recreation Contacts
7      Kings Dominion Discount Tickets
7      Bus Trips
10     Athletic Leagues
11     Programs for All Ages
18     Special Event
19     Parks and Recreation Month Events
20     Youth Programs
26     Senior 55+ Programs
27     Adult Programs
29     Swimming Lessons
31     Claude A. Stokes, Jr. Community Swimming Pool
32     Non-Parks and Recreation Organizations
36     Facility Rental Information
38     Front Royal Golf Club
40     Help Us Build a Splash Pad!
41     Parks and Recreation Facilities Map

         The mission of the Warren County Parks and Recreation Department is to
      acquire, develop, operate, and maintain a park and recreation system which
         will improve the quality of life for all residents of Warren County through
     educational, park, recreational, cultural, and leisure opportunities. It is the goal
     of the Department to provide the highest quality of service experience possible
           with individual, personalized attention to each and every participant.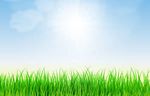 Robin A. Richardson, CPRP, AFO                                                                       Harry Kisner, Jr.
                     Assistant Director                                                                     Maintenance Crew Supervisor
             rrichardson@warrencountyva.net                                                                 hkisner@warrencountyva.net

                Tiffany Walker, CPRP, AFO                        Rachael Walker, AFO                                 Lee Cockrell
           Recreation and Aquatics Coordinator            Recreation and Aquatics Supervisor                  Assistant Crew Supervisor
              twalker@warrencountyva.net                    rwalker@warrencountyva.net                     lcockrell@warrencountyva.net

                         Kelly Zitzer                                Debra Cook                                     Nikki Lewis
                       Office Manager                           Senior Office Associate                           Office Associate
                kzitzer@warrencountyva.net                    dcook@warrencountyva.net                      nlewis@warrencountyva.net

                                                                                        Warren County Community Center
                                                                                               Facility Supervisors
                                                                                                   Taylor Cook
                                                                                                    Kayla Darr
                                                                                                Brittnay Johnson
                                                                                                 Amanda Kresge
                                                                                                   Dylan Miller
                                                                                         wcccinfo@warrencountyva.net

    Construction Project Manager ...................................................................................................... Alan Munson
    Maintenance Technicians ....................................................................................... Clark Moats and Wes Kerns
    Equipment Operators ......................................................................................... Brad Kresge and Mark Devers
    Park Laborers ................................................................................................. Robert Martin and Marcus Burke
3                                                                                                           parksandrecreation.warrencountyva.net
Administrative Division
                                        Raymond E. Santmyers Youth Center
                                        200 East 8th Street
                                        Front Royal, Virginia 22630
                                        (540) 635-7750
                                        Hours: Monday - Friday, 8:00 am to 5:00 pm

                                        Recreation and Aquatics Division
                                        Warren County Community Center
                                        538 Villa Avenue
                                        Front Royal, Virginia 22630
                                        (540) 635-1021
                                        Hours: Monday - Friday, 8:00 am to 5:00 pm

                                        Warren County Community Center
                                        538 Villa Avenue
                                        Front Royal, Virginia 22630
                                        (540) 635-1021
                                        Hours: Monday - Thursday and Saturday, 8:00 am to 9:00 pm
                                                Friday, 8:00 am to 7:00 pm
                                                Sunday, 1:00 pm to 7:00 pm

                                        Parks Maintenance Division
                                        Maintenance Facility
                                        1100 Stadium Drive
                                        Front Royal, Virginia 22630
                                        (540) 635-2708
                                        Hours: Monday - Friday, 7:00 am to 3:30 pm

                                        Front Royal Golf Club
                                        902 Country Club Road
                                        Front Royal, Virginia 22630
                                        (540) 636-9061
                                        Hours: April through October, 8:00 am to 8:00 pm
                                               November and March, 8:00 am to 5:00 pm or Dusk
                                               January and February, 9:00 am to 5:00 pm or Dusk
                                                       Friday through Sunday only

Warren County Parks and Recreation Summer 2019                                                      4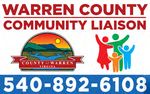 1. All registrations are taken on a first-come, first-served basis until the maximum number of persons are
       accommodated, the program has started, or the program has reached the registration deadline.
    2. Walk-in registration for all programs will only be accepted at the Warren County Community Center, and
       online registration for eligible programs begins Wednesday, May 1, 2019. Registration will continue until
       classes or activities are filled.
    3. Some activities will have specific forms, dates, times, locations, registration deadlines, etc. Please see activity
       descriptions for additional information.
    4. All fees must be paid at the time of registration; the County accepts cash, check, money orders, and credit
       cards (with processing fee). Please contact the office for questions regarding financial assistance.
    5. Registrations will not be accepted over the phone.
    6. If a program or rental is fewer than two (2) weeks from the date of payment, the Parks and Recreation
       Department will only accept cash, credit card, or money order for payment. No checks will be accepted if the
       event is fewer than two (2) weeks away.
    7. Make checks payable to the Treasurer of Warren County.
    8. Participants are advised that during registration, programs may reach full capacity before the registration
       deadline. In the event that this occurs, please ask to be put on a waiting list as participants may cancel or new
       classes may be formed.
    9. The Parks and Recreation Department reserves the right to cancel a class or program if registration is
       insufficient or for any other reason that prevents the presentation of the activity in an acceptable manner. In
       the case of class or program cancellation, you will be notified in advance.
10. Fees will only be refunded if the class is cancelled by the Parks and Recreation Department or co- sponsoring
     agency.
11. No refunds will be given after the registration deadline except for medical reasons. All other requests for
    refunds must be made in writing to the Director of Parks and Recreation.
        a. All individual refunds will be subject to a 10% charge to reimburse Warren County for administrative
           costs incurred.
12. If enrollment numbers do not meet the required minimum, the Recreation and Aquatics Coordinator will
    meet with the Director to determine if an extension will assist meeting the enrollment requirement. A
    registration deadline extension will occur only if the enrollment numbers are close to the minimum
    requirement. Otherwise, the advertised/posted registration deadline is final.

                            Wondering if a program is cancelled due to inclement weather, emergencies, or any
                             other reason? Here are several ways to find out:
                                Call the Warren County Community Center at (540) 635-1021
                                Call the Cancellation Hotline at (540) 631-9083
                                Check us out on the web: www.warrencountyva.net/closings-and-cancellations
                                Like us on Facebook: Warren County Parks and Recreation

5                                                                                    parksandrecreation.warrencountyva.net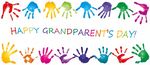 Todd Holcomb, Front Royal Midget Football                         Perry Leach, Front Royal Youth Football
Mark Smoot, Warren County Girls Little League Softball            Tony Carter, Warren County Board of Supervisors
LeAnn Lewis-Haffer, Warren County Cheerleading Association        Roger Smelser, Front Royal Little League
Donna Settle, Front Royal Cardinals                               Buck Smith, Warren County Public Schools
Chip Chenery, Front Royal Soccer Association                      Steve Brady, At-Large
Ron Harvey, At-Large                                              Stacy Wilson, At-Large
Carolyn Kissinger, At-Large                                       Jim Kenney, At-Large

                                       (Subject to change with yearly elections)
Organization                                      Contact Name                            Phone Number
Front Royal Cardinals Baseball                    Donna Settle                            (540) 631-9021
www.frontroyalcardinals.com                       President
Little League Baseball                            Roger Smelser                           (540) 631-8715
www.eteamz.com/frll                               President
Youth and Travel Soccer                           Chip Chenery                            (540) 635-2966
www.frontroyalsoccer.com                          President                               HOTLINE
Warren County Youth Cheerleading                  LeAnn Lewis-Haffer                      (540) 974-6484
www.eteamz.com/WCYCA                              President
Midget Football League                            Todd Holcomb                            (540) 683-1723
www.frmidgetfootball.com                          President
Warren County Girls Little League Softball        Mark Smoot                              (540) 683-1297
www.wcgirlssoftball.com                           President
Front Royal Youth Football                        Perry Leach                             (703) 909-5821
www.eteamz.com/fryfl                              President
Front Royal Youth Cheerleading                    Holly Leach                             (540) 408-3010
www.eteamz.com/WCYCA                              President
Front Royal Rippers Lacrosse                      Devon Harper                            (321) 917-4867
http://svylacrosse.org                            President
Bowling Leagues                                   Royal Family Bowling Center             (540) 636-3113
www.royalfamilybowl.com
Northern Virginia 4-H Center                      Office                                  (540) 635-7171
www.nova4h.com

Golf Courses                                      Blue Ridge Shadows                      (540) 631-3025
                                                  Bowling Green                           (540) 635-2024
                                                  Front Royal                             (540) 636-9061
                                                  Shenandoah Valley                       (540) 636-2641
                                                  Sly Fox                                 (540) 635-7814

Warren County Parks and Recreation Summer 2019                                                                      6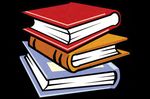 SUPER SAVER TICKETS
                                                             Valid March 30 through May 19, 2019
                                                                Valid July 5 through July 31, 2019
                                                          Valid September 21 through October 27, 2019
                                                                    (except park rental days)
                                                                   $40.00 for ages 3 and older

                                                                  GOOD-ANY-DAY TICKETS
                                                          Valid any regular park operating day in 2019
                                                                    (except park rental days)
                                                                   $42.00 for ages 3 and older

                                   Washington Nationals

                                Sunday, May 19, 2019 vs Chicago Cubs
                                       Bus leaves from the Warren County Community Center at 4:30 pm
                                       Game time is 7:05 pm
                                       Tickets located in Section 135
                                       $72.00 per reservation; only 38 reservations available

                                Saturday, June 22, 2019 vs Atlanta Braves
                                       Bus leaves from the Warren County Community Center at 4:30 pm
                                       Game time is 7:15 pm
                                       Tickets located in Section 133
                                       $78.00 per reservation; only 36 reservations available

    Saturday, July 27, 2019 vs Los Angeles Dodgers
          Bus leaves from the Warren County Community Center at 1:30 pm
          Game time is 4:05 pm
          Tickets located in Section 135
          $72.00 per reservation; only 38 reservations available

    Saturday, August 17, 2019 vs Milwaukee Brewers
          Bus leaves from the Warren County Community Center at 4:30 pm
          Game time is 7:05 pm
          Tickets located in Section 135
          $72.00 per reservation; only 36 reservations available

7                                                                         parksandrecreation.warrencountyva.net
National Harbor
40 dining spots, 180 shops and boutiques, the Capital Wheel, MGM Casino...What can't you do with a day at the
National Harbor? It is a choose-your-own-adventure day with Warren County Parks and Recreation! Bring the
family and ride the Capital Wheel 180 feet above the Potomac River. Have a romantic date with your loved one
as you walk along the pier and enjoy an afternoon at the Muse Paint Bar. Grab your friends for the annual Beer,
Bourbon, and BBQ festival that will be held from 12:00 pm - 6:00 pm right on the harbor (tickets are available
for purchase to the festival on site and are not included in trip cost). With so much to do, what are you waiting
for?

Date:     Saturday, June 15, 2019
Time:     Bus leaves from Warren County Community Center at 9:30 am
          Bus will depart from National Harbor at 6:00 pm
Location: National Harbor, Maryland
Cost:     $28.00/reservation includes transportation only
Limit:    Only 46 reservations available; limit six (6) per household
Deadline: Registration deadline is June 7, 2019

Massanutten Water Park
Get ready for non-stop thrills at the Massanutten Water Park, always heated to 84° Fahrenheit. Children of all
ages will delight in the water fortress, inflatable adventures, body slides, pools, lazy river floats, and hot tubs. If
you want to take your aquatic experience to the next level, learn how to surf on the Flow Rider Endless Wave. No
matter what adventure you choose, you'll be sure to meet new friends along the way!

                                         Date:     Sunday, June 23, 2019
                                         Time:     Bus leaves from Warren County Community Center at 10:00 am
                                                   Bus will depart from the water park at 6:00 pm
                                         Location: McGaheysville, Virginia
                                         Cost:     $55.00/reservation includes transportation and ticket to
                                                   water park
                                         Limit:    Only 40 reservations available; limit six (6) per household
                                         Deadline: Registration deadline is June 16, 2019

Cass Scenic Railroad: Whittaker Station Trip
Enjoy a day of train riding adventure in the beautiful landscape of West Virginia. Departing the Cass depot at
2:00 pm, this steam engine takes you on a scenic trip to Whittaker Station, located 4 miles up the track from
Cass. Whittaker Station is the location of the authentic logging camp recreated by the volunteers of the
Mountain State Railroad and Logging Historical Association, where passengers will have a 30 minute layover to
enjoy the views and play outdoor games. A concession stand and restrooms are also available at Whittaker
Station.
Date:     Saturday, July 20, 2019
Time:     Bus leaves from Warren County Community Center at 10:15 am
          Bus will depart Cass Railway at the end of the round trip train ride
Location: Cass, West Virginia
Cost:     $84.00/reservation includes train ride and transportation
Limit:    Only 46 reservations available; limit six (6) per household
Deadline: Registration deadline is July 12, 2019

Warren County Parks and Recreation Summer 2019                                                                       8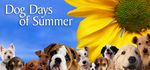 National Museum of the Marine Corps
The National Museum of the Marine Corps is a lasting tribute to U.S. Marines - past, present, and future. The
Museum's soaring design evokes the image of the flag-raisers of Iwo Jima and beckons visitors to this 120,000-
square-foot structure. World-class interactive exhibits using the most innovative technology surround visitors
with irreplaceable artifacts and immerse them in the sights and sounds of Marines in action.

Date:     Wednesday, July 31, 2019
Time:     Bus leaves from Warren County Community Center at 8:00 am
          Bus will depart from the museum at 5:00 pm
Location: Quantico, Virginia
Cost:     $25.00/reservation
Limit:    Only 40 reservations available; limit six (6) per household
Deadline: Registration deadline is July 26, 2019

Smithsonian National Zoological Park
The whole family is sure to enjoy an unforgettable day at the ZOO, where adventure and natural beauty abound.
Explore the natural wonders of our world including elephant trails, Reptile Discovery Center, and the fabulous
Kid's Farm. Guests to the Smithsonian National ZOO will see some of the world's rarest wildlife, including giant
pandas and komodo dragons. Come take a walk on the wild side and experience some of the most amazing
creatures to walk the earth.

                                  Date:          Saturday, September 21, 2019
                                  Time:          Bus leaves from Warren County Community Center at 7:30 am
                                                 Bus will depart from the ZOO at 6:00 pm
                                  Location:      Washington, D.C.
                                  Cost:          $35.00/reservation
                                  Limit:         Only 38 reservations available; limit six (6) per household
                                  Deadline:      Registration deadline is September 15, 2019

9                                                                             parksandrecreation.warrencountyva.net
Men's Basketball League
Warren County Parks and Recreation is now accepting teams for its Men's Basketball League, so now is the
time to get your team together and sign up!

Dates:       Games will be played on Sunday evenings (Tuesday and Thursday evenings if
             needed) beginning in June
Age:         18 years of age or older
Cost:        $275.00 per team if paid by May 17, 2019
             $300.00 per team if paid between May 18 and May 22, 2019
             No teams will be accepted after May 22, 2019
Limit:       Minimum of 6 teams; maximum of 10 teams
Notes:       Teams will be supplied pinnies and can purchase team shirts at their own expense. All other game
             equipment will be supplied by the Parks and Recreation Department to include officials,
             scorekeepers, and league supervisor. For more information or to request a registration packet,
             please contact Stephen Johnson, Recreation Assistant, at (540) 635-1021 or via email at
             recsupervisor@warrencountyva.net

Fall Softball Leagues: Men's and Co-Ed
Are you interested in placing a team in the Warren County Parks and Recreation Department's 2019 Men's or
Co-Ed Fall Softball Leagues? Now is the time to get your team together and sign up! The leagues will be
playing weekdays beginning in August 2019. Must be 16 years of age or older to participate.

                                      Men's League
                                      Games:       Mondays (Wednesday nights if needed)

                                      Co-Ed League
                                      Games:       Sundays (Wednesday nights if needed)

                                      Cost: $250.00 per team if paid by July 28, 2019
                                            $275.00 per team if paid between July 29 and August 4, 2019
                                            No teams will be accepted after August 4, 2019

 Notes:      For more information or to request a registration packet, please contact Stephen Johnson,
             Recreation Assistant, at (540) 635-1021 or via email at recsupervisor@warrencountyva.net

NFL Youth Flag Football
Registration for this co-ed league will be held from Monday, June 3, 2019 through Sunday, June 30, 2019.
Practices will be held, at minimum, two (2) times per week with games to be determined.

Age:         5 years of age before August 1, 2019 and not attain the age of
             12 before August 1, 2019; must provide proof of age eligibility
Location:    Practices are held at various locations throughout the
             County, with games being played at Eastham Park
Cost:        $60.00
Notes:       For more information, please contact Tiffany Walker, Recreation
             and Aquatics Coordinator, at (540) 635-1021 or via email at
             twalker@warrencountyva.net

Warren County Parks and Recreation Summer 2019                                                                  10
Youth Golf Camp
Warren County Parks and Recreation Youth Golf League is designed to bring a "Little League" atmosphere to
the game of golf. This golf league will provide a structured league environment for young golfers to compete
and have fun! This is a great way to get, and keep, kids involved in the game.

The league format includes one evening per week of practice and one additional evening per week for
matches. Practice time will be determined once an instructor is secured. Please call the Warren County
Community Center if interested.

Dates:       June 10 through July 27, 2019, weekly
Time:        TBD
Location:    Front Royal Golf Club
Age:         7 - 14 years of age; adult must be on site for all practices and
             tournaments
Cost:        $80.00 per child
Limit:       Minimum of 6 participants; maximum of 12 participants

Walking Club
Wanting to walk, but the summer weather is just too hot? Join our very popular Walking Club! This program is
geared towards providing everyone with a safe environment to walk and stay active and in shape throughout
the year. This program is self-paced to fit everyone's life style.

Dates:         Monday through Friday, May through August 2019
Time:          9:00 am - 10:00 am
Location:      Warren County Health and Human Services Complex Gym
Age:           All ages; those under 12 years of age must be accompanied by an adult
Cost:          FREE

 Level Up with Reading
 Reading is not only fun, but extremely rewarding as well. The Parks and Recreation Department wants to be a
 part of rewarding you even further. Whether you are just learning to read or are a frequent traveler of words,
 we want to cheer you on for every book you finish. Every month you will be able to pick up a Level Up with
 Reading form to track how many books you read that month. At the end of the month, turn in your form and
 win a reward for the amount you've read. The more you read, the higher the level of reward you can win, so
 pick up a book and join the adventure!

 Dates:         May through August 2019
 Location:      Pick up and drop off "Level Up" papers at the Warren County
                Community Center
 Age:           All ages
 Cost:          FREE

11                                                                              parksandrecreation.warrencountyva.net
Piano Lessons
Private lessons for children and adults. Learn to read music and be creative at the piano. Both classical and
pop/chord styles are offered.

Dates:        May through July 2019
Times:        Afternoon and evening times available
Location:     Warren County Community Center
Cost:         Varies by session length
Instructor:   Barbara Stepp, Skyline Piano Studio
Notes:        For more information or to register, contact the
              instructor at (540) 635-1919 or via email at barbara@skylinepiano.com

Mother's Day Gardening Party
Join Warren County Parks and Recreation in its celebration of MOM! Work together to create your very own
indoor herb garden. Each mom will be given all the tools to decorate, plant, and take home three (3) differ-
ent herb jars. Light refreshments will be served.

                                           Date:       Sunday, May 12, 2019
                                           Time:       3:30 pm - 4:30 pm
                                           Location:   Warren County Community Center
                                           Cost:       $20.00
                                           Notes:      Jars and planting materials are reserved for
                                                       registered moms
                                           Deadline:   Registration deadline is May 9, 2019

Mah Jongg "Players Club"
In this club, players will play several hands of Mah Jongg against skilled opponents.

Dates:          Tuesdays, May 7 through August 27, 2019
Time:           10:00 am - 12:30 pm
Location:       Warren County Health and Human Services Complex Band Room
Cost:           Monthly pre-registration is $8.00 or drop-in rate of $3.00 per day
Notes:          For more information about the game of Mah Jongg, please contact the instructor at (540) 252-
                4252. To pre-register, please contact the Warren County Community Center at (540) 635-1021.

Mah Jongg "Learn to Play" Class
Mah Jongg is a four (4) person table game played with Chinese tiles. 13 tiles are dealt and are used to create
hands with runs and sets similar to Rummy. In this class players will learn the names of the tiles, procedures of
the game, and creation of winning hands as determined by the National Mah Jongg League.

Dates:          Wednesdays, June 5 through June 26, 2019
Time:           1:00 pm - 3:00 pm
Location:       Warren County Health and Human Services Complex Band Room
Cost:           $15.00
Instructor:     D. Jones

Warren County Parks and Recreation Summer 2019                                                                      12
Drawing: Eight Sketching Techniques
One of the greatest ways to acquire or improve your drawing skills is to sketch. This class covers 8 different ways
to approach an object to stretch the creativity in any art you do. Sketching not only increases your hand-eye
coordination, it also makes your artwork more fluid and spontaneous rather than stiff and tedious. Come join us
for this fun, eye-opening class!

Dates:         Mondays, June 3 through July 8, 2019
Time:          10:00 am - 11:30 am
Location:      Warren County Community Center
Ages           11 years of age and older
Cost:          $156.00 per participant; 6 classes and includes all supplies
Limit:         Minimum of 3 participants; maximum of 11 participants
Deadline:      Registration deadline is June 1, 2019
Instructor:    S. Sanford
Notes:         To register, contact Susan at suryxel@gmail.com; pre-registration is required

Drawing: Shade Solid Objects So They Pop Off the Page
Have you ever wanted to understand how to easily shade 3-dimensional solid objects on a flat piece of paper so
they look convincingly 3D - every time? This class will clearly and simply teach you how to do that! These basic
skills will then become the key to shading eyes, which is covered in the second level shading course.

                              Dates:         Mondays, June 3 through July 8, 2019
                              Time:          6:30 pm - 8:00 pm
                              Location:      Warren County Community Center
                              Age:           11 years of age and older
                              Cost:          $156.00 per participant; 6 classes and includes all supplies
                              Limit:         Minimum of 3 participants; maximum of 11 participants
                              Deadline:      Registration deadline is June 1, 2019
                              Instructor:    S. Sanford
                              Notes:         To register, contact Susan at suryxel@gmail.com; pre-registration
                                             is required

Drawing: Learn to Shade Animal Eyes—3D and Bright—Every Time
(prerequisite: Shade Solid Objects) After taking the Shading of Solid Objects class, you will have the necessary
skills to shade bright, 3D eyes. Using colored pencils on special paper, we will draw the eyes of an animal of your
choice and shade them to appear 3D and bright. As a bonus we will also shade water droplets on a leaf in color.

Dates:         Tuesdays, June 4 through July 9, 2019
Time:          6:00 pm - 8:00 pm
Location:      Warren County Community Center
Age:           11 years of age and older
Cost:          $163.00 per participant; 6 classes and includes all supplies  Artwork Credit: Thiam Fliy
Limit:         Minimum of 3 participants; maximum of 11 participants
Deadline:      Registration deadline is June 2, 2019
Instructor:    S. Sanford
Notes:         To register, contact Susan at suryxel@gmail.com; pre-registration is required

13                                                                               parksandrecreation.warrencountyva.net
Celebrating Dad
Treat dad this year with tickets to our national past time, right in our own backyard. Surprise him with our
exclusive Father's Day package to a Front Royal Cardinals game.

Date:       Saturday, June 15, 2019
Time:       Game time is 7:00 pm
Location:   Bing Crosby Stadium, 50 Stadium Drive, Front Royal, Virginia 22630
Cost:       $40.00/package; additional tickets $7.00 each
Includes:   Two (2) game tickets, two (2) hotdogs, two (2) 20oz. drinks, and
            one (1) Front Royal Cardinals hat
Notes:      Additional tickets include one (1) game ticket, one (1) hotdog, and
            one (1) 20oz. drink and can only be purchased along with the package deal

Vinyasa Yoga
Vinyasa is a type of yoga that links movement to breath to obtain balance in the mind, body, and spirit. Vinyasa
aligns a sequence of poses with the breath to achieve a continuous flow. Inhalations are usually connected to
upward, open movements, while exhalations are often tied to downward movements or twists. Classes will have
a varied sequence. This class is open to all levels, as there will be modifications, specific alignment cues, and
options offered throughout class. Prior yoga experience is not necessary.

Dates:      Sundays, May 5 and May 26, 2019
            Sundays, June 23 and June 30, 2019
            Sundays, July 14 and July 28, 2019
            Sundays, August 4 and August 25, 2019
Time:       12:30 pm - 1:30 pm
Age:        4 years of age and older; anyone under 18 must be accompanied by an adult
Location: Warren County Health and Human Services Complex Band Room
Cost:       $15.00/class; $60.00/5 class pass; and $96.00/8 class pass
Limit:      Maximum of 12 participants
Deadline: 2 days prior to class date
Instructor: T. Banville
Notes:      Please register at www.yogawithtawny.com and bring your own yoga mat

    Are you interested in placing an advertisement in the Warren County Parks and Recreation
                     booklet? If you are, please contact Nikki Lewis by calling
                   (540) 635-1021 or via email at nlewis@warrencountyva.net

Warren County Parks and Recreation Summer 2019                                                                 14
Outdoor Yoga
 Enjoy the blissful surroundings of nature in one of Warren County's local parks! Classes will focus on body
 movements, breathing, and mental relaxation to build strength, relieve stress, and maintain health and
 wellbeing. Classes will be Vinyasa style and have a varied sequence. This class is open to all levels, as there will be
 modifications, specific alignment cues, and options offered throughout the class. Prior yoga experience is not
 necessary.

 Dates:        Sundays, June 16 and August 18, 2019
 Time:         10:00 am - 11:00 am
 Ages:         4 years of age and older; anyone under 18 must be accompanied by an adult
 Location:     Gertrude E. Miller Park
 Cost:         $20.00/class
 Limit:        Maximum of 25 participants
 Deadline:     2 days prior to class date
 Instructor:   T. Banville
 Notes:        Please register at www.yogawithtawny.com and bring your own yoga mat

     Got Kids? Got Questions? Unsure where to turn for help or who to call? Michelle Smeltzer,
     Warren County Community Liaison, may be able to help provide direction or resources for
     questions regarding behavioral problems, substance abuse issues, problems in school or at
                                      home, and much more.

                                                                        DOWNLOAD THE APP
                                                                       WARREN COUNTY RESOURCES

           Warren County Community Liaison

15                                                                                parksandrecreation.warrencountyva.net
Gentle Yoga
Gentle yoga is an unhurried, therapeutic yoga class introducing postures and breathing techniques that
gradually build flexibility and strength. It is suitable for those new to yoga, with special physical concerns, or
who simply wish to move at a slower place. All levels of practice are welcome, and no prior yoga experience or
flexibility is necessary.

Dates:      Sundays, May 5 and May 26, 2019
            Sundays, June 23 and June 30, 2019
            Sundays, July 14 and July 28, 2019
            Sundays, August 4 and August 25, 2019
Time:       11:00 am - 12:00 pm
Age:        4 years of age and older; anyone under 18 must be accompanied by an adult
Location: Warren County Health and Human Services Complex Band Room
Cost:       $15.00/class; $60.00/5 class pass; and $96.00/8 class pass
Limit:      Maximum of 12 participants
Deadline: 2 days prior to class date
Instructor: T. Banville
Notes:      Please register at www.yogawithtawny.com and bring your own yoga mat

 Mommy and Me Yoga
 Mommy and Me is a fun yoga class for mothers and children. Partner with your children in simple animated
 poses and breathing exercises to help strengthen coordination and build body awareness. We'll bark in
 downward dog, hiss in cobra pose, and flutter our wings in butterfly, while we take a yoga journey that your
 child will never forget! This class provides key bonding methods between parent and child while strengthening
 growing muscles. Prior yoga experience is not necessary.

 Date:         Sunday, May 12, 2019
 Time:         10:00 am - 11:00 am
 Age:          All ages; anyone under 18 must be accompanied by an adult
 Location:     Gertrude E. Miller Park
 Cost:         $25.00/class (includes mother and child)
 Limit:        Maximum of 25 participants
 Deadline:     2 days prior to class date
 Instructor:   T. Banville
 Notes:        Please register at www.yogawithtawny.com and bring your own yoga mat

Warren County Parks and Recreation Summer 2019                                                                       16
End of School Movie Night Swim
 Calling all families! Trying to find the perfect way to spend an evening together? The Warren County Parks
 and Recreation Department and City National Bank are hosting a Family Movie Night at the Claude A.
 Stokes, Jr. Community Swimming Pool. This is the perfect event to kick off the summer with some
 meaningful family time. The evening will include swimming, food, games, and the movie Finding Nemo.

                                           Date:       Saturday, June 8, 2019 (June 15, 2019 - Rain date)
                                           Time:       Gates open at 7:00 pm; movie starts at sunset
                                           Location:   Claude A. Stokes, Jr. Community Swimming Pool
                                           Cost:       $35.00 for family of 4; $8.00 for additional family
                                                       members; $10.00 per individual
                                           Notes:      Pre-registration is recommended as space will be
                                                       limited; those under 11 years of age must be
                                                       accompanied by a paying adult

Grandparent's Day Brunch - Do Something Grand
Grandparents are our heritage and are essential members of our families and communities. Come out and
celebrate with your grandparents and take the opportunity to appreciate and express your love for them. Enjoy
breakfast, conversation, crafts, and games. Photo opportunities will be provided, as simple moments with the
grandchildren often become special memories. Grandchild must be 15 years of age or younger.

Date:         Sunday, September 8, 2019
Time:         Brunch begins at 10:00 am
Location:     Front Royal Golf Club
              902 Country Club Road
              Front Royal, Virginia 22630
Cost:         $30.00/couple; each additional
              person is $10.00
Limit:        Pre-registration is required;
              maximum of 80 participants

Defensive Firearms Classes
This basic pistol shooting class satisfies all requirements, upon successful completion of the course, for the
participant to apply for a Virginia Concealed Carry Permit. These classes are offered in conjunction with
Defensive Firearms of Virginia and the National Rifle Association.
Date:         Saturday, June 8, 2019
Time:         9:00 am - 5:00 pm
Location:     Warren County Community Center
Age:          10 years of age and older; anyone under the age of 18 must be accompanied by an adult
Cost:         $75.00 per class
Limit:        Maximum of 35 participants
Deadline:     Pre-registration is required by June 6, 2019
Instructor:   R. King
Notes:        For more information about the course, please contact the instructor at DFV357@yahoo.com

17                                                                               parksandrecreation.warrencountyva.net
Read With Warren County
Grab your favorite book and head on out to read with Warren County! Join in as we read with and get read to by
the Warren County Department of Fire and Rescue, the Warren County Sheriff's office, County Administrator
Doug Stanley, and the Front Royal Cardinals.

Date           Time                    Location                    Readers
July 13        1:00 pm - 2:00 pm       Bing Crosby Stadium         FR Cardinals Players and Doug Stanley, County
                                                                   Administrator

July 20        1:00 pm - 2:00 pm       FR Fire Department          Warren County Firefighters
                                       Station 1

July 27        1:00 pm - 2:00 pm       Lions Park                  Warren County Sheriff's Office

Dog Days of Summer
Does that summertime heat have your pooch panting? Is the thought of walking under the blazing sun enough
to make your pup pout? Cool off with the Warren County Parks and Recreation Department! Join us for an
afternoon of doggy water park fun. They will run through sprinklers and hoses, enjoy frozen treats, and most
importantly - stay cool. While the dogs play, stop by the booths of our special guests, Petco and the Humane
Society of Warren County for information on grooming, training, vaccinations, and more.
This is a FREE event. Donations of dog treats and toys for the event, as well as food for the Humane Society, can
be dropped off at the Warren County Community Center during business hours up until the day of the event.

Date:       Sunday, July 28, 2019
Time:       1:00 pm - 3:00 pm
Location:   Warren County Dog Park, Eastham Park
Cost:       FREE
Notes:      Dogs must be at least 6 months old, have paper
            proof of rabies vaccination (tags not accepted as
            proof), and be non-aggressive

Warren County Parks and Recreation Summer 2019                                                                  18
The month of July is the National Recreation and Park Association's Parks and Recreation Month!
                Take this opportunity to explore everything your local parks and recreation has to offer.
                                                 "Love Our Parks Day"
                               In honor of Parks and Recreation Month, the Warren County Parks and Recreation
                               Department will be hosting a variety of both supervised and "on your own"
                               activities for all ages throughout our parks. Join other park lovers for a trail walk,
                               basketball, yoga, face painting, races, a waterslide, doggie play dates, fishing, a ball
                               game, playground time, outdoor fitness, and more! Our tennis courts, basketball
                               courts, and soccer and softball fields will be open to the public all day for pick-up
                               games, and we invite citizens of all ages to get outside and play, dance, paint,
                               exercise, read, picnic, or just meet other people in our community. Concessions will
be available at Gertrude E. Miller Park only between 11:00 am - 5:00 pm.

                                              SATURDAY, JULY 13, 2019
                                                       Schedule of Events
                                                      (Subject to Change)

  ACTIVITY                                                     TIME              LOCATION
  Morning Trail Walk                                           8 am              Eastham Park Trail
  *Yoga                                                        8 am - 9 am       Miller Park
  Fishing                                                      9 am - 7 pm       Miller Park/Eastham Park
  Doggie Play Date                                             10 am - 11 am     Eastham Park/Dog Park
  *Water Slide                                                 11 am - 6 pm      Miller Park
  Picnic in the Park                                           11 am - 1 pm      All Parks
  *Face painting                                               11 am - 1 pm      Miller Park
  *Supervised Races/Yard Games                                 11 am - 12 pm     Miller Park
  *Shenandoah River State Park, park importance/animal talk    12 pm             Miller Park
  *Scavenger hunt/Nature art                                   12:30 pm          Miller Park
  Skate                                                        12 pm - 2 pm      Skate Park
  *Sand Volleyball                                             1 pm              Miller Park
  Disc Golf                                                    1 pm              Rockland Park Disc Golf Course
  *Read with Warren County                                     1 pm - 2 pm       Bing Crosby Stadium
  *Wiffleball Game                                             3 pm              Miller Park Softball Fields
  *Kickball Game                                               4 pm              Miller Park Softball Fields
  ½ off at the Claude A. Stokes, Jr. Community Swimming Pool   4 pm              Claude A. Stokes Pool/Miller Park
  *Basketball                                                  5 pm              Miller Park Basketball Courts
  *Tennis/Pickle Ball                                          5 pm              Miller Park Tennis Courts
  *Outdoor Concert featuring Ryan Jewell                       6 pm - 8 pm       Dr. Siede/Youth Center Patio
  Outdoor Exercise Hour                                        6 pm - 7 pm       Rockland Park Fitness Area
  Evening Trail Walk                                           7 pm              Rockland Park Carson Trail

* Represents a WCP&R staff supervised activity

19                                                                                 parksandrecreation.warrencountyva.net
"Photo Contest"
To get the community more active in our parks, Warren County Parks and Recreation will be having a weekly
photo contest! Each Monday in July we will post park locations for our community members to go to and get
creative taking some fun photos throughout the week. Post your pictures to our Facebook page at
www.facebook.com/warrencoparksandrec with #ComeGrowWithUs for a chance to win prizes!

The following Monday we will pick a winning photo to receive a prize, and post the new location for that week.
You could win Kings Dominion tickets, pool passes, and more!

So join us in celebrating Warren County's beautiful parks, and start sharing those photos!

Dates:         July 1 through July 29, 2019
Age:           Open to all ages
Cost:          FREE
Notes:         To qualify, submitted photos must include a person or pet and must abide by all posted Warren
               County Park Rules and Regulations

Karate Class
This program encompasses the usual karate stances and is open to both boys and girls. Participants will learn
various kicking and punching techniques along with taking part in stretching, weight lifting (2 to 4lbs), and an
overall history and understanding of martial arts. Sensei Drago emphasizes the attitude of working with each
other, not at each other. Competition is within; self-improvement and confidence is critical in all classes.

                                                 Dates:        Saturdays, May through August 2019
                                                               Sessions run 10 consecutive weeks beginning upon
                                                               registration and first class attended
                                                 Time:         12:00 pm - 1:15 pm
                                                 Location:     Front Royal Karate Club
                                                 Age:          5 - 16 years of age
                                                 Cost:         $120.00
                                                 Instructor:   A. Drago
Tiny Tykes Play Day
Play, bounce, jump, refine motor skills, and have fun with a room full of toddler appropriate play equipment.
We have small trampolines, crawl-through tunnels, scooters, tricycles, or they can come and just play ball.
This exciting program lets parents and kids enjoy a relaxing, safe environment free from worrying about the
clean up or the weather. All equipment is safe and properly sanitized prior to each program.

Dates:          Tuesdays and Fridays, May 3 through May 31, 2019
Time:           10:00 am - 12:00 pm
Location:       Warren County Health and Human Services Complex Soft Play Room
Age:            2 - 5 years of age
Cost:           $2.00 per child/per day
Notes:          This is a drop-in program and no pre-registration is required. A punch pass is available; please
                ask the supervisor for details
Warren County Parks and Recreation Summer 2019                                                                     20
Major League Baseball Pitch, Hit, and Run Skills Competition
  Come join us for this exciting competition! Participants will "PITCH" strikes to a designated target, "HIT" from
  a stationary batting tee for distance and accuracy, and "RUN" from 2 nd base to home plate for time.
  Competitors will compete in four age groups: 7 - 8, 9 - 10, 11 - 12 and 13 - 14.
  Try to throw strikes like Major League pitchers by taking a shot at hitting the MLB Strike Zone! Swing away
  from home plate! Start at second and head for home to test your speed at running the bases!

                                       Date:       Saturday, May 4, 2019
                                       Time:       10:00 am
                                       Location:   Bing Crosby Stadium
                                       Age:        7 - 14 years of age (as of July 17, 2019)
                                       Cost:       FREE!
                                       Notes:      No pre-registration required; registration available at the
                                                   event. For more information, please contact Tiffany Walker,
                                                   Recreation and Aquatics Coordinator at (540) 635-1021 or via
                                                   email at twalker@warrencountyva.net

School's Out for the Summer!
School might be out for the summer, but that's no reason to sit at home wondering what to do! Grab some
friends and come join in on some fun activities such as pick-up basketball, volleyball, dodgeball, or take some
swings in our batting cage! There is a book nook and a game room set up with a variety of video games, ping
pong, and a pool/air hockey table. The Parks and Recreation Department will be holding a School's Out for the
Summer for those interested on:
Session I:     Tuesdays and Thursdays: June 11 through June 27, 2019
               Tuesdays and Thursdays: July 9 through July 25, 2019
Session II:    Monday through Friday: July 29 through August 9, 2019
Special Session: Monday through Friday, July 1 through July 5, 2019; NO MEETING July 4, 2019
The program will be held at the Warren County Health and Human Services Gym from 8:00 am - 6:00 pm and is
open to anyone 7 to 15 years of age. Those attending must have a signed parental permission slip, which can be
picked up in advance at the Warren County Community Center, 538 Villa Avenue, Front Royal, Virginia 22630 or
signed on site.
The cost is $10.00 per participant, or $40.00 per participant (if pre-paid) for the week of July 1, 2019 through
July 5, 2019 and $45.00 per participant , if pre-paid for the weeks of July 29, 2019 through August 9, 2019.
A wrist band will be given so children can come in and out at no additional cost. For more information about the
program, please contact Tiffany Walker at (540) 635-1021 or via email at twalker@warrencountyva.net.

Skyline High School Basketball Camp
This co-ed camp is a fundamental skills camp to include dribbling, rebounding, shooting, and basic team concepts.
Dates:        June 10 through June 14, 2019
Time:         Monday - Thursday, 10:00 am - 2:00 pm; Friday, 10:00 am - 12:00 pm
Location:     Skyline High School
Age:          Grades 2nd - 12th (as of 2019 - 2020 school year)
Cost:         $75.00
Instructor:   J. Kenney
Notes:        For more information, please contact Coach Kenney via email at jkenney@wcps.k12.va.us
21                                                                               parksandrecreation.warrencountyva.net
Hershey - Run, Jump, Throw Summer Camp
 Running, jumping, and throwing is the foundation of an active life. USA Track and Field and Hershey teamed up
 to create Run, Jump, Throw (RJT), a hands-on learning program that gets boys and girls excited about physical
 activity by introducing them to the basic running, jumping, and throwing skills through track and field.

 The RJT plan offers a selection of twenty learning stations for organizers to choose from, including dynamic
 warm-up, running form and technique, standing broad jump, softball throw, and one-legged hop. The
 program culminates with a non-competitive track meet where kids can apply new skills and celebrate their
 achievements.

 Dates:         Mondays, Wednesdays, and Fridays
                Session I:      June 10 through June 28, 2019
                Session II:     July 8 through July 26, 2019
 Time:          9:00 am - 5:00 pm
 Location:      Warren Health and Human Services Complex Track
 Age:           7 - 12 years of age
 Cost:          $90.00/session; $170.00/both sessions
 Limit:         Maximum of 60 campers per session
 Notes:         Campers must provide their own lunch each day

 This program will be staffed and operated by the Warren County Parks and Recreation Department. For more
 information, please contact Tiffany Walker, Recreation and Aquatics Coordinator, at (540) 635-1021 or via
 email at twalker@warrencountyva.net.

Lil' Explorers
Get a fun introduction to nature with hands on activities. These programs are designed for the adult caretaker
to interact with their child for a total family experience. Kids should dress for exploring the outdoors (old
clothes and closed-toe shoes).
                          Dates:       Every other Wednesday, June 12 through August 7, 2019
                          Time:        1:00 pm - 3:00 pm
                          Location:    Gertrude E. Miller Community Park
                          Age:         4 - 10 years of age
                          Cost:        FREE
                          Limit:       Maximum of 20 participants; adult must accompany child for the entire
                                       activity
                          Notes:       Pre-registration is recommended but on-site registration will be permitted

 Warren County High School Co-Ed Basketball Camp
 During this camp, emphasis will be placed on shooting form, foul shooting, ball handling, defensive footwork,
 one-on-one offensive skills, team defensive skills, court IQ, and sportsmanship.

 Dates:          June 17 through June 21, 2019
 Time:           9:00 am - 2:00 pm
 Location:       Warren County High School
 Age:            6 - 14 years of age
 Cost:           $85.00
 Instructor:     J. Kelly
 Notes:          For more information, contact Coach Kelly via email at wchsbasketballcamp@yahoo.com
Warren County Parks and Recreation Summer 2019                                                                      22
Front Royal Cardinals "FUN"damentals Baseball Camp
 This co-ed camp is designed to help the up-and-coming baseball player learn the skills used by baseball players
 everyday.
 Dates:         June 17 through June 20, 2019
 Time:          9:30 am - 12:00 pm
 Location:      Bing Crosby Stadium
 Age:           6 years of age and older
 Cost:          $75.00

 Front Royal Cardinals Pitchers and Catchers Baseball Camp
 This co-ed camp is designed to help campers learn how to master proper
 fundamentals of the positions in a fun and exciting atmosphere.
 Dates:         June 24 through June 26, 2019
 Time:          9:30 am - 12:00 pm
 Location:      Bing Crosby Stadium
 Age:           6 years of age and older
 Cost:          $75.00

 For more information, or to register for either camp, contact Front Royal Cardinals Baseball Camp at
 donnasettle@centurylink.net. You can also visit www.FrontRoyalCardinals.org to learn more about the Front
 Royal Cardinals baseball program.

Warren County Track Camp
This co-ed camp is a great opportunity for younger athletes to learn about the sport of track and field. For older
athletes, the camp is designed to strengthen their athletic skills. For all athletes, emphasis will be placed on
teamwork, having fun, and skill development.

Dates:         June 24 through June 28, 2019
Time:          6:00 pm - 8:00 pm
Location:      Warren County High School
Age:           Grades K - 8th (as of 2019 - 2020 school year)
Cost:          $50.00
Instructor:    J. Hall
Notes:         For more information, please contact Coach Hall at (803) 280-7512 via email at
               warren.co.track@gmail.com

Little Movers Ballet
This is a 30-minute, once a week class created to introduce movement and music to the youngest dancers.
Kids will need to be able to follow along as best they can for their age group, and parents will need to be
present throughout the course.

Dates:         Wednesdays, July 3 through August 7, 2019
Time:          6:00 pm - 6:30 pm
Location:      Warren County Health and Human Services Complex Band Room
Age:           2 - 4 years of age
Cost:          $35.00 per session
Limit:         Minimum of 4 participants; maximum of 13 participants
Instructor:    E. Lewis
23                                                                               parksandrecreation.warrencountyva.net
Ballet I
This class is a wonderful way for a child to experience the basics of ballet without a year-long commitment. It
affords them the opportunity to learn basic ballet positions, terminology, skill-building, movement through
music, and getting creative with kids their age. This class is designed for the beginner or the first/second year
dance student and is open to both boys and girls.

Dates:             Wednesdays, July 3 through August 7, 2019
Time:              6:30 pm - 7:15 pm
Location:          Warren County Health and Human Services Complex Band Room
Age:               5 - 9 years of age
Cost:              $50.00 per session
Limit:             Minimum of 4 participants; maximum of 13 participants
Instructor:        E. Lewis

Jazz
This class will introduce movement and music to the youngest dancers. Kids will need to be able to follow along
as best they can for their age group, and parents will need to be present throughout the course.

Dates:                Wednesdays, July 3 though August 7, 2019
Time:                 7:15 pm - 8:00 pm
Location:             Warren County Health and Human Services Complex Band Room
Age:                  5 - 8 years of age
Cost:                 $50.00 per session
Limit:                Minimum of 4 participants; maximum of 13 participants
Instructor:           E. Lewis

Gymnastics Camp
This camp for both boys and girls will incorporate tumbling and conditioning to enhance sports performances
for every athlete. Camp will include beam, bars, vault, and floor exercises to help improve agility, coordination,
and flexibility.

Dates:                   July 8 through July 10, 2019
Age:                     3 - 12 years of age
Age Group                Time                    Location                              Instructor          Fee
3 - 6 years of age       1:00 pm - 2:00 pm       Health and Human Services Complex Gym C. Wenzel           $40.00
7 - 12 years of age      2:00 pm - 3:00 pm       Health and Human Services Complex Gym C. Wenzel           $40.00

Front Royal Raptors Youth Wrestling Camp
Wrestling experience is not required to attend this camp. New and experienced wrestlers will get a lot out of
this camp. The focus is on presenting a variety of proven wrestling techniques in a fun format.
Dates:         July 20 and July 21, 2019
Time:          1st - 6th graders: 9:00 am - 12:00 pm
               7th - 12th graders: 1:00 pm - 5:00 pm
Location:      Skyline High School Auxiliary Gym
Age:           Rising 1st - 12th graders
Cost:          $75.00/pre-registered; $100.00 walk in
Instructor:    P. Salomon
Notes:         For more information or to register check out our Facebook page Front Royal Raptors

Warren County Parks and Recreation Summer 2019                                                                      24
Clarke-Warren 4-H Camp
     4-H camp is a fun opportunity for boys and girls to learn skills through hands-on experiences. The camping
     program helps youth build self-esteem and challenges them to be innovative and creative. Participants have
     the opportunity to participate in exciting classes - about 20 to choose from. There are also swim and
     recreation times, special evening events, songs, games, and more!

                                  Dates:         Sunday through Thursday, July 14 through July 18, 2019
                                  Location:      Northern Virginia 4-H Center
                                  Age:           9 - 13 years of age (9 as of September 30, 2019 and younger
                                                 than 14 as of January 1, 2019)
                                  Cost:          $320.00
                                  Notes:         Camp is open to all Warren County residents. For more
                                                 information, please contact Stacy Swain, 4-H Youth Development
                                                 Educator, (540) 635-4549 or hstacy@vt.edu

Warren County and Skyline Middle Schools Cheerleading Camp
This camp is designed to teach and improve basic cheerleading skills. For more information, please contact Luke
Heeter at (540) 635-2194 or Brad Briggs at (540) 636-0909.

Date:            Saturday, August 17, 2019
Time:            9:00 am - 3:00 pm
Location:        Warren County Middle School
Age:             Students in grades 6th - 8th (as of the 2019 - 2020 school year)
Cost:            $25.00

Skyline and Warren County Middle School Girls Basketball Camp
This camp is designed to improve basic skills covering passing, dribbling, shooting, and team offense and
defense. For more information, please contact Luke Heeter at (540) 635-2194 or Brad Briggs at (540) 636-0909.

Date:            Saturday, August 17, 2019
Time:            9:00 am - 3:00 pm
Location:        Skyline Middle School
Age:             Students in grades 6th - 8th (as of 2019 - 2020 school year)
Cost:            $25.00

25                                                                                  parksandrecreation.warrencountyva.net
Gymnastics Classes
Looking for the opportunity to introduce your child to the exciting world of gymnastics? Our fun non-competitive
setting is the perfect place to allow your child to enjoy his or her own potential while safely being guided through
valuable skills. This is a program that will channel the energy and creativity you may have noticed in your aspiring
athlete. We will focus on improving balance, flexibility, and coordination all while having a lot of fun!

Dates:        Saturdays, September 7 through October 26, 2019
Time:         9:00 am - 2:00 pm
              Skill assessment day is August 24, 2019 from 8:00 am - 1:00 pm
Location:     Warren County Health and Human Services Complex Gym
Age:          3 years of age and older
Cost:         $85.00 per participant
Limit:        Maximum of 120 participants
Deadline:     Registration deadline is August 23, 2019
Notes:        Each participant will be contacted by the Program
              Coordinator, Cindy Wenzel, and will be assigned to the appropriate level class based on results
              from the skill assessment day.

                                          Tot Tumbling Classes
                                         This program is geared towards providing a safe environment for
                                         children to become confident as they develop fundamental
                                         movement skills and to encourage participation in physical fitness.

                                          Dates:        Mondays, September 9 through October 14, 2019
                                          Time:         6:00 pm - 6:40 pm
                                          Location:     Warren County Health and Human Services Complex Gym
                                          Age:          3 years of age and younger; parent MUST accompany child
                                          Cost:         $65.00 per child
                                          Instructor:   C. Wenzel

                                                         +
 Senior Gaming
 At any age, playing games is healthy for the mind and body. Games can help keep the brain active, involved
 in social interaction, and are a good, inexpensive form of entertainment. Studies have shown that playing
 games may even help prevent Alzheimer's Disease and Dementia!

 Dates:          Mondays, May 6 through August 26, 2019
 Time:           10:00 am - 12:00 pm
 Location:       Warren County Health and Human Services Complex Band Room
 Age:            55 years of age and older
 Cost:           FREE!
 Notes:          This is a drop-in program; no pre-registration is required

Warren County Parks and Recreation Summer 2019                                                                    26
Jazzercise Classes
Jazzercise is a calorie-torching, hip-swiveling, Shakira-would-be-proud dance party workout to put your abs to
the test with a hot playlist to distract you from the burn. Our classes (Dance Mix, Interval, Fusion, Core, Strike
and Strength) will leave you breathless, toned, and coming back for more. Start working it...with Jazzercise! All
ages, fitness levels, and sizes are welcome so come join us today!

Dates:         Mondays, Wednesdays, and Thursdays, May through August 2019
Time:          5:30 pm - 6:30 pm
Location:      Raymond E. Santmyers Youth Center
Cost:          EFT (electronic fund transfers): $35.00 per month with $30.00 joining fee
               Pre-Pay Option: $90.00 for 3 months with $30.00 joining fee
               Walk-in Price: $10.00 per class; no joining fee
Instructor:    M. Higgs
Notes:         For more information, please contact the instructor at frontroyaljazzercise@gmail.com

Trail Challengers
Did you know that Warren County has some of the most beautiful walking trails in the Northern Shenandoah
Valley? And we all know that exercise is good for you, but did you know that walking just 30 minutes a day can
greatly improve your health, boost weight loss, and reduce stress? Join Trail Challengers and stay motivated.
Work toward weekly and monthly goals, track your progress online, share your victories, but most of all enjoy
what is in your own backyard!

                                      Dates: May through August 2019
                                      Age: 16 years of age and older
                                      Cost: $12.00 per participant; includes T-shirt, pedometer, and
                                             access to the tracking webpage
                                      Notes: For more information, please contact Rachael Walker,
                                             Recreation and Aquatics Supervisor, at (540) 635-1021 or via
                                             email at rwalker@warrencountyva.net

American Red Cross - First Aid/CPR/AED
The primary purpose of the American Red Cross First Aid/CPR/AED program is to help participants recognize
and respond appropriately to cardiac, breathing, and first aid emergencies. The courses in this program will
teach participants the knowledge and skills needed to give immediate care to an injured or ill person and to
decide whether advanced medical care is needed. This program offers First Aid, CPR, and AED courses to meet
the various training needs of a diverse audience. This is a community based course, not a professional rescuer
course.

Date:         Saturday, May 11, 2019
Time:         9:00 am - 5:00 pm
Location:     Warren County Community Center
Age:          16 years of age or older
Cost:         $90.00
Limit:        Minimum of 4 participants; maximum of 10 participants
Deadline:     Registration deadline is May 8, 2019
Instructor:   T. Walker
Notes:        Pre-registration is required
27                                                                               parksandrecreation.warrencountyva.net
Paper Crafting
Learn to make beautifully handcrafted cards for any occasion in this hands-on class. Whether you are just
starting out or have been making your own cards for years, you are sure to pick up some great tips and tricks in
this series of four (4) DIY classes. Materials are included in the registration fee.
Dates:         Friday, May 17, 2019
               Friday, May 31, 2019
               Friday, June 14, 2019
               Friday, June 28, 2019
Time:          10:30 am - 12:00 pm
Location:      Warren County Community Center
Age:           18 years of age and older
Cost:          $5.00 per person, per class (includes supplies)
Limit:         Maximum of 8 participants
Deadline:      Registration deadline is May 15, 2019
Instructor:    K. Roush

Street Smart/Basic Self Defense
This class will teach you how to recognize danger and how to respond to threats with empty hand techniques
and improvised weapons.

Date:           Saturday, May 18, 2019
Time:           9:00 am - 1:00 pm
Location:       Warren County Community Center
Age:            18 years of age and older
Cost:           $35.00
Limit:          Maximum of 35 participants
Deadline:       Pre-registration is required by May 16, 2019
Instructor:     R. King
Notes:          For more information about the course, please contact the instructor at DFV357@yahoo.com

Surviving Back to School Madness
Get the whole family ready for school with these tips from experienced, plant-savvy Moms and Dads. Learn
which plants will help with FOCUS, with boosting the IMMUNE SYSTEM, and with creating a CALM environment
for parents, teachers, and little people. Toss out the junk food and discover how to pack healthy snacks in your
child's lunch and discover how to keep your little ones, and you, healthy all year long.

Dates:          Thursdays, August 1 and 15, 2019
                Saturdays, August 3 and 17, 2019
Times:          Thursdays, 5:30 pm - 7:00 pm
                Saturdays, 10:00 am - 11:30 am
Location:       Warren County Community Center Room #3
Cost:           $15.00 per class
Limit:          Minimum of 3 participants; maximum of 20 participants
Deadline:       Registration deadline is July 30, 2019 for August 1 and August 3 classes
                Registration deadline is August 13, 2019 for August 15 and August 17 classes
Instructor:     J. Roszelle

Warren County Parks and Recreation Summer 2019                                                                 28