ABSTRACTS ORAL PRESENTATIONS - Virtual 25-27 January 2021 - www.anr2021.org - (ANR) meeting 2020
Page content transcription
If your browser does not render page correctly, please read the page content below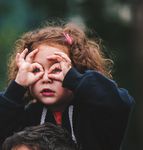 Innovative pediatric
immunotherapies for

Real-life
Possibilities
About Us
Y-mAbs is a late-stage clinical biopharmaceutical
company focused on the development and
commercialization of novel, antibody-based
therapeutic products for the treatment of cancer.

Our Mission
Our mission is to become the world leader in
developing antibody-based cancer products
that address clear unmet needs in pediatric
oncology. The company has a broad and
advanced product pipeline, including 2
pivotal-stage product candidates—naxitamab
and omburtamab—that target tumors that
express GD2 and B7-H3, respectively.*

At the Heart of Y-mAbs
Founder Thomas Gad's commitment to innovation
began when his daughter, Daniella, received
treatment for high-risk neuroblastoma at
Memorial Sloan Kettering Cancer Center.

     "My goal is to have these antibodies
     available worldwide, so that everyone
     has the same options my daughter
     and family had."
     —Thomas Gad, founder of Y-mAbs and father of Daniella,
       a high-risk neuroblastoma survivor

*The safety and efficacy of these products have not been established
  by health authorities. The products are investigational and have not
  been approved in the US or globally.

© 2020 Y-mAbs Therapeutics, Inc. All rights reserved. 09/20 NP-000019    ymabs.com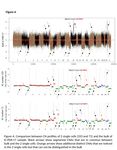 Life's potential
      We're tackling neuroblastoma,
      so she can focus on her future.

          Nancy Philips
          Explorer

                                                             QARZIBA® is indicated for high-risk neuroblastoma in
                                                             patients aged 12 months and above for:
                                                             • Front-line maintenance therapy in patients with at least
                                                               a partial response following induction chemotherapy
                                                             • Patients with a history of relapsed or refractory disease
                                                             In patients with a history of relapsed/refractory disease
                                                             and in patients who have not achieved a complete response
                                                             after first line therapy, QARZIBA® should be combined with
                                                             interleukin-2 (IL-2).1

                            Our pursuit is their survival

Reference: 1. QARZIBA® (dinutuximab beta) - Summary of Product Characteristics.
This information is approved according to the EU label, and the UK and EFPIA codes of practice. Prescribing information
may vary depending on local approval in each country. Please refer to local prescribing information and/or the Summary of
Product Characteristics (SPC).
Information about this product, including adverse reactions, precautions, contra-indications and method of use can be found
at: https://www.medicines.org.uk/emc/product/9441/smpc#gref
Prescribers are recommended to consult the summary of product characteristics before prescribing this medicine.

                     Adverse events should be reported as per local regulatory authority requirements.
                          Adverse events should also be reported to E: safety@eusapharma.com

Marketing Authorisation Holder: EUSA Pharma (Netherlands) B.V.,
                                                                         Date of preparation: January 2021. GL-DNB-2100001
Johannes Vermeerplein 11, 1071 DV, Amsterdam, The Netherlands.

TABLE OF CONTENT
Monday 25 January 2021 ................................................................................... 5
  Major Symposium 1: Progress in treatment and challenges for preclinical studies ................. 5
     MS1.1 Surviving High-Risk Neuroblastoma: A Preliminary Descriptive Report from Project LEAHRN (Late
     Effects After High-Risk Neuroblastoma) ......................................................................................................... 5
  Major Symposium 2: Neuroblastoma as a developmental disorder ............................................ 6
     MS2.1 Developmental and oncogenic programs in neuroblastomas dissected by single-cell analysis ......... 6
     MS2.2 Single-cell RNA sequencing of human neuroblastoma reveals Schwann cell precursors as putative
     cancer stem cells ............................................................................................................................................ 7
     MS2.3 Dissecting neuroblastoma tumor heterogeneity and cell plasticity by single cell RNAseq ................. 7
     MS2.4 Drug resistance and phenotype of MES- and ADRN-type neuroblastoma cells faithfully reflect
     consecutive stages of normal adrenergic lineage development .................................................................... 8
  PA1: Treatment relapse Neuroblastoma ......................................................................................... 9
     PA1.1 Relapsed/refractory pediatric neuroblastoma: excellent tolerability and sustained responses with
     temozolomide-based regimens ...................................................................................................................... 9
     PA1.2 Risk classification for patients with first recurrence of stage 4 neuroblastoma ................................ 10
     PA1.3 Randomized Phase II Trial of MIBG vs. MIBG/Vincristine/Irinotecan vs. MIBG/Vorinostat for Patients
     with Relapsed/Refractory Neuroblastoma: A Report from the New Approaches to Neuroblastoma
     Therapy (NANT) Consortium ........................................................................................................................ 11
     PA1.4 Long Term Survival for Patients with Central Nervous System Metastases Following Treatment with
     Intraventricular Radiolabeled Omburtamab: Results of Trial 03-133 .......................................................... 12
  PA2: Omics, new concepts............................................................................................................. 13
     PA2.1 Contribution of TWIST1 in the aggressiveness of neuroblastoma by modulation of the tumor-stroma
     crosstalk........................................................................................................................................................ 13
     PA2.2 Targeting Fatty Acid Transport in MYCN-amplified Neuroblastoma ................................................. 14
     PA2.3 MYCN regulates metabolism through vesicular transfer of glycolytic kinases .................................. 14
     PA2.4 Cellular and gene signatures of tumor-infiltrating dendritic cells and natural killer cells predict
     favorable clinical outcome of neuroblastoma .............................................................................................. 15
  PA3: Neuroblastoma as development disorder ........................................................................... 16
     PA3.1 Single cell transcriptome analysis decodes development trajectory of neural crest cells ................. 16
     PA3.2 A single cell atlas of the developing murine adrenal gland................................................................ 16
     PA3.3 ASCL1 activation by dephosphorylation can direct a genome-wide re-engagement of a latent
     differentiation programme in neuroblastoma ............................................................................................. 17
     PA3.4 The development of a human embryonic stem cell derived differentiation model to study normal
     and neuroblastoma development ................................................................................................................ 18
  PA4: Clinical – Neuroblastoma frontline therapy ......................................................................... 18
     PA4.1 Natural history of ganglioneuroma (GN) and intermixed ganglioneuroblastoma (iGNB): An
     International Neuroblastoma Risk Group (INRG) project............................................................................. 18
     PA4.2 Long-term health status of high-risk neuroblastoma survivors treated with high-dose chemotherapy
     and hematopoietic stem cell transplantation .............................................................................................. 19
     PA4.3 Neuroblastoma Patient-Derived Cell Lines and Xenografts in the COG/ALSF Childhood Cancer
     Repository .................................................................................................................................................... 21

                                                                                                                                                                            1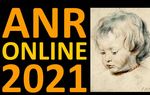 PA4.4 The incidence of neuroblastoma cases before and after screening in Japan .................................... 22

Tuesday 26 January 2021 ................................................................................. 22
  Major Symposium 3: A deep look into neuroblastoma ............................................................... 22
     MS3.1 Clonal heterogeneity before treatment underlies spatial and temporal evolution in neuroblastoma
     ...................................................................................................................................................................... 22
     MS3.2 Molecular diagnostics and targeted therapy of neuroblastoma in light of intratumour
     heterogeneity ............................................................................................................................................... 23
     MS3.3 Single cell DNA sequencing and sequential circulating tumor DNA analysis highlight intratumor
     genetic heterogeneity and clonal evolution under targeted therapies in neuroblastoma .......................... 24
     MS3.4 Single-cell RNA-sequencing of peripheral neuroblastic tumors identifies an aggressive transitional
     cell state at the junction of an adrenergic-mesenchymal transdifferentiation trajectory ........................... 27
  Major Symposium 4: Neuroblastoma tumour biology and genomics: from bench to the clinic
  ........................................................................................................................................................... 28
     MS4.1 The BRIP1 17q dependency gene in neuroblastoma: from fork stability to translation ................... 28
     MS4.2 A multi-omic surfaceome study identifies DLK1 as an epigenetically regulated protein and
     immunotherapeutic target in neuroblastoma ............................................................................................. 29
     MS4.3 The evolution of MDM2 and MYCN amplifications in neuroblastoma ............................................. 30
     MS4.4 The transcriptional co-repressor Runx1t1 is essential for N-myc-driven neuroblastoma
     tumorigenesis ............................................................................................................................................... 32
  PA5: Heterogeneity in Neuroblastoma .......................................................................................... 34
     PA5.1 Single cell RNA-sequencing analysis of tumor heterogeneity and dynamic adaptive transcriptome
     changes in a MYCN driven zebrafish model ................................................................................................. 34
     PA5.2 Cross-talk between Tumor Associated Macrophages (TAM) and Cancer Associated Fibroblasts (CAF)
     in Neuroblastoma (NB) Contributes to a Pro-tumorigenic Microenvironment (TME) that Promotes TAM
     survival and immune escape ........................................................................................................................ 35
     PA5.3 Self-renewing neuroblastoma cells of the bone marrow share a mesenchymal phenotype which is
     associated with poor outcome: an NCRI CCL CSG Neuroblastoma Group Study ......................................... 36
     PA5.4 The landscape and evolution of somatic mutations captured in the NEPENTHE precision medicine
     clinical trial for relapsed high-risk neuroblastoma ....................................................................................... 36
  PA6:Targeted therapy ..................................................................................................................... 38
     PA6.1 APR-246, which Restores p53 Function, is Highly Active against Alternative Lengthening of Telomere
     (ALT) Neuroblastoma Cell Lines and PDXs .................................................................................................... 38
     PA6.2 Integration of High-Throughput Drug Screening on Patient-Derived Organoids into the Princess
     Máxima Center iTHER Precision Medicine Program: The Future is Now! .................................................... 39
     PA6.3 Zero Childhood Cancer (ZERO): A comprehensive precision medicine platform for high-risk cancer
     including relapsed/refractory high-risk neuroblastoma .............................................................................. 40
     PA6.4 Synergistic antitumor effects of combining selective CDK7 and BRD4 inhibition in neuroblastoma 41
  PA7: Liquid biopsies ....................................................................................................................... 42
     PA7.1 Combined blood and bone marrow cell-free DNA and disseminated tumor cell detection for
     sensitive response monitoring and early relapse detection in high-risk neuroblastoma patients .............. 42
     PA7.2 Detection of actionable genetic alterations in cell-free DNA of neuroblastoma patients enrolled in
     the MAPPYACTS study .................................................................................................................................. 43
     PA7.3 Hypermethylated RASSF1A and tumor specific DNA breakpoints as circulating tumor markers for
     detection of minimal residual disease.......................................................................................................... 43

                                                                                                                                                                                 2

PA7.4 Combining genomics and ultra-sensitive bone marrow assessment for risk stratification in high-risk
     metastatic neuroblastoma: a HR-NBL1/SIOPEN study ................................................................................. 45
  PA8: Immune therapy ...................................................................................................................... 46
     PA8.1 Leveraging an immunocompetent, MYCN-driven, non-germline GEM model for neuroblastoma and
     CyTOF mass cytometry to investigate immunosuppressive mechanisms and response to immunotherapy
     ...................................................................................................................................................................... 46
     PA8.2 Analysis of immune checkpoints in patients with high-risk neuroblastoma treated with dinutuximab
     beta with and without IL-2 ........................................................................................................................... 47
     PA8.3 The antibody-drug conjugate D3-GPC2-PBD is potently efficacious against diverse preclinical models
     of neuroblastoma and other cancers via engagement of a tumor-specific conformational GPC2 epitope . 48
     PA8.4 41BB or CD28 driven disialoganglioside (GD2)-specific CAR-T, but not T-cell engaging bispecific
     antibody, induces fatal neurotoxicity in mice .............................................................................................. 49

Wednesday 27 January 2021............................................................................ 50
  Major Symposium 5: Targeted therapy: ALK and other targets in personalized medicine ..... 50
     MS5.1 Phase 1 trial of Lorlatinib in patients with relapsed/refractory ALK-driven neuroblastoma ............ 50
     MS5.2 Arginine depletion therapy enhances efficacy of chemotherapy in delaying tumour development
     and increasing survival in the Th-MYCN mouse model of neuroblastoma .................................................. 50
     MS5.3 Targeting transcription-replication conflicts in MYCN-driven neuroblastoma ................................. 51
     MS5.4 Therapeutic vulnerabilities in the DNA damage response for the treatment of ATRX mutant
     neuroblastoma ............................................................................................................................................. 52
  Major symposium 6 (Parallel with MS7 !): Gene regulatory networks and epigenetics: from
  basic science towards novel therapeutic strategies ................................................................... 53
     MS6.1 Extrachromosomal circular MYCN amplification: structure, regulation and genomic remodeling .. 53
     M6.2 Three-dimensional analysis of MYCN function in neuroblastoma ...................................................... 55
     MS6.3 Distinct roles of noradrenergic core regulatory circuitry transcription factors in neuroblastoma cell
     identity ......................................................................................................................................................... 55
     MS6.4 Cell lineage predicts response to therapy in neuroblastoma............................................................ 56
  Major Symposium 7 (Parallel with MS6 !): Immune therapy of neuroblastoma ........................ 56
     MS7.1 Academic, Phase I/II Trial on T Cells Expressing a Third-Generation GD2 Chimeric Antigen Receptor
     and Inducible Caspase-9 Safety Switch for Treatment of Relapsed/Refractory High-Risk Neuroblastoma . 57
     MS7.2 Pharmacodynamic effects of IL-2 in the treatment with a long-term infusion of anti-GD2 antibody
     dinutuximab beta: Role in outcome and toxicity in high-risk relapsed/refractory neuroblaSascha Troschke-
     Meurerstoma patients. Results of a randomized SIOPEN-study .................................................................. 58
     MS7.3 The Composition, States and Dynamics of Microenvironmental Landscape of High-Risk
     Neuroblastoma Revealed by Single-Cell RNA Sequencing ........................................................................... 60
     MS7.4 GD2 is a Macrophage Checkpoint Molecule and Combined GD2/CD47 Blockade Results in
     Synergistic Effects and Tumor Clearance in Xenograft Models of Neuroblastoma and Osteosarcoma ...... 61
  PA9: Genomics: new genes and concepts ................................................................................... 62
     PA9.1 The neuroblastoma dependency factor RRM2 is regulated during sympathoblast differentiation and
     represents a synergistic drug target for high-risk neuroblastoma ............................................................... 62
     PA9.2 The Yes-Associated Protein suppresses Harakiri to promote therapy resistance under tumor
     environmental stress in high-risk neuroblastoma ........................................................................................ 63
     PA9.3 Functional genomic screens identify the nuclear export factor NXT1 as a therapeutic target in
     MYCN-amplified neuroblastoma .................................................................................................................. 64

                                                                                                                                                                                 3
PA9.4 Variations of DNA mismatch repair genes in hypermutated neuroblastoma .................................... 64
PA10: Targeted therapy: ALK resistance and new strategies .................................................... 65
   PA10.1 Adrenergic and Mesenchymal neuroblastoma cells have opposite resistance to ALK inhibitors and
   TRAIL, allowing dual therapy to impede resistance and relapse development. .......................................... 65
   PA10.2 Activation of downstream signalling pathways is a mechanism of ALK inhibitor resistance in
   neuroblastoma ............................................................................................................................................. 66
   PA10.3 New therapeutic strategies for neuroblastoma: Targeting Gal-3BP with a highly potent Antibody-
   Drug Conjugate ............................................................................................................................................. 67
   PA10.4 The astatine-labeled PARP inhibitor [211At]MM4 induces complete and durable responses in
   neuroblastoma patient derived xenograft (PDX) models............................................................................. 68
PA11 Core Regulatory Circuitries .................................................................................................. 69
   PA11.1 Efficacious targeting of TERT-rearranged neuroblastoma with BET bromodomain inhibitor and
   proteasome inhibitor combination therapy ................................................................................................. 69
   PA11.2 SOX11 as guardian of epigenetic plasticity in neuroblastoma ......................................................... 70
   PA11.3 The neuroblastoma specific lincRNA NESPR controls noradrenergic cell identity and
   neuroblastoma cell survival.......................................................................................................................... 71
PA12: Immune landscape of neuroblastoma ................................................................................ 72
   PA12.1 Long-term follow-up of a Phase III Study of ch14.18 (Dinutuximab) Plus Cytokines for Patients with
   High-risk Neuroblastoma: Children's Oncology Group Study ANBL0032 ..................................................... 72
   PA12.2 A Phase II Trial of Hu14.18K322A in Combination with Induction Chemotherapy in Children with
   Newly Diagnosed High-Risk Neuroblastoma: An Update on Early Response and EFS. ................................ 73
   PA12.3 Haploidentical stem cell transplantation and subsequent immunotherapy with anti-GD2 antibody
   for patients with relapsed metastatic neuroblastoma ................................................................................. 74
   Figure 2 ......................................................................................................................................................... 75
   PA12.4 Discovery and Immunotherapeutic Targeting of Lineage-restricted Major Histocompatibility
   Complex (MHC) Antigens in Neuroblastoma................................................................................................ 75
PA13: Hot and cold tumours .......................................................................................................... 76
   PA13.1 High Throughput Proteomic Profiling of the Cell Surfaceome Identifies PTK7 as a Novel
   Immunotherapeutic Candidate for Neuroblastoma ..................................................................................... 76
   PA13.2 Particular poor treatment outcome of high-risk patients with low affinity FCGR2A/3A and IL-2-
   related high regulatory T cell levels during dinutuximab beta long-term infusion in two independent
   cohorts.......................................................................................................................................................... 77
   PA13.3 Immune correlative markers in refractory or relapsed neuroblastoma patients treated with
   irinotecan/temozolamide/dinutuximab immunotherapy ............................................................................ 78
   PA13.4 GD2-directed bispecific trifunctional antibody demonstrates therapeutic activity in a metastasized
   murine neuroblastoma model...................................................................................................................... 79

                                                                                                                                                                           4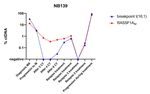 Monday 25 January 2021

Major Symposium 1: Progress in treatment and challenges for preclinical studies

MS1.1 Surviving High-Risk Neuroblastoma: A Preliminary Descriptive Report from Project
LEAHRN (Late Effects After High-Risk Neuroblastoma)
Wendy B. London, Jenna Bardwell, Paige Kao, Anna Gilmore, Paul C. Nathan, Wendy Landier, Sogol
Mostoufi-Moab, Tara Brinkman and Tara O. Henderson
L Diller 1
1 Dana-Farber Cancer Institute, Boston, USA

Background/Introduction:
The Late Effects After High-Risk Neuroblastoma (LEAHRN) trial [Children's Oncology Group (COG)
ALTE15N2] was designed to study the long-term outcomes in this emerging group of childhood cancer
survivors and to analyze the impact of immunotherapy and other new agents on outcomes.
Aims: To describe clinical outcomes in a large cohort of high-risk neuroblastoma survivors.
Methods/Materials: Eligible patients were at least 5 years from a new diagnosis of high-risk
neuroblastoma and had been previously enrolled anytime after January 1, 2000 on the COG
Neuroblastoma Biology study; they were age 5-50 years, not currently receiving cytotoxic therapy and
at least 5 years from original neuroblastoma diagnosis. Eighty-eight COG institutions elected to
participate in this study. Subjects participated in a clinical evaluation at a single time point and cross-
sectional analyses to determine the proportion of survivors with severe toxicity, the impact of toxicity
on quality-of-life, and patient and treatment-related risk factors for adverse outcomes are planned.
Preliminary descriptive data for patients enrolled during the first 2.5 years of the study are presented
herein.
Results: As of October 1 2019, 268 patients were enrolled from 53 institutions with median age at
enrollment 12 years (range: 5-24). The median age at neuroblastoma diagnosis was 2.5 years (range:
0 - 15.8) and the median time from diagnosis to enrollment was 9.8 years (range: 0.4-17.9). Among
250 patients with known disease status, 89.6% were neuroblastoma disease-free after primary therapy
with no history of relapse, 6% were neuroblastoma-free after completion of treatment for primary and
relapsed disease; and 3.6% reported stable disease after primary therapy or after completion of
relapse therapy.
In 240 patients with data regarding prior treatment, all patients had received chemotherapy in
combination with other therapies. Other therapy included single transplant (n=180); tandem transplant
(n=53); immunotherapy (n=139); radiation therapy (n=228); isotretinoin (n=220); and MIBG-therapy
(n=12).
Severe ototoxicity (requiring hearing aids) was observed in 140/222 (63%). Major organ system
toxicities include cardiac toxicity in 35/246 (14%), pulmonary toxicity in 60/245 (24%) and non-
reproductive endocrine toxicity in 105/247 (63%). Specific toxicity counts included hypothyroidism
(n=31), pulmonary hypertension (2), congestive heart failure (7), restrictive lung disease (16),
abnormal pulmonary function tests (13), hypertension (12) and stroke (1). Height Z- scores were less
than -1.7 in 57/142 (40%)
Eleven of 246 (4.5%) patients have developed secondary malignant neoplasms (SMN), including
malignancies of bone (1), brain (1), kidney (1) and thyroid (1) as well as mucoepidermoid carcinoma
(2) spindle cell carcinoma (1), lymphoma (1), and leukemia/MDS (3). Only 4/11 SMN were reported to
have occurred within the radiation field.
Summary/Conclusions: A growing number of high-risk neuroblastoma survivors face a range of
health challenges. Future analyses, after completion of enrollment (n=400), will include risk factor
analyses, quality-of-life outcome assessment and impact of specific exposures, including
immunotherapy and MIBG, on long-term toxicity. These results will be important in the design of future
studies and in the long-term follow-up care of survivors.

                                                                                                              5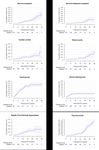 Major Symposium 2: Neuroblastoma as a developmental disorder

MS2.1 Developmental and oncogenic programs in neuroblastomas dissected by single-cell
analysis
S. Jansky 1
M. Gartlgruber 1, U. Toprak 1, V. Körber 2, K.O. Henrich 1, E. Chomsky 3, J. Van Nes 4, J.P. Mallm 2, A.
Tanay 3, F. Westermann 1
1 Hopp Children's Cancer Center (KiTZ) and German Cancer Research Center (DKFZ), Heidelberg,

Germany
2 German Cancer Research Center (DKFZ), Heidelberg, Germany
3 Weizmann Institute of Science,Rehovot, Israel
4 Amsterdam UMC University of Amsterdam, Amsterdam Netherlands

Background/Introduction: Neuroblastoma arises in the adrenal medulla and paraspinal sympathetic
ganglia, suggesting that tumors develop from precursors of adrenal chromaffin cells and sympathetic
neurons. However, the definitive cells of origin remain unknown. Two types of neuroblastoma tumor
cells with different gene expression profiles, committed adrenergic cells and mesenchymal cells, have
been described. The two subtypes are regulated by distinct transcription factor networks and are
thought to resemble cells from different lineages probably arising from divergent cells of origin. Since
this current view on neuroblastoma cellular heterogeneity is exclusively based on bulk sequencing
studies, single-cell techniques are needed for an in-depth analysis of intratumoral heterogeneity.
Aims: The aim of this project is to understand the cellular composition of neuroblastoma tumors and
identify putative neuroblastoma cells of origin. In addition, we investigate influences of oncogenic
pathway activation on lineage identity and differentiation.
Methods/Materials: To approach these aims, we profiled neuroblastoma tumors and normal human
adrenal glands from five time points during embryonic and fetal development by single-nucleus RNA-
seq using the 10x Genomics Chromium Single Cell 3' and Smart-seq2 protocols. In total, about 35.000
cells from healthy pre-natal human tissues and 60.000 cells from neuroblastoma tumors, including four
low risk tumors, five tumors with amplification of the oncogene MYCN, four tumors with
overexpression of the oncogene TERT and one tumor with alternative lengthening of telomeres were
analyzed. We further studied neuroblastoma cell lines by MARS-seq and assessed transcriptional
changes upon deregulation of oncogenic signaling pathways like the RAS pathway.
Results: Using a shared nearest-neighbor algorithm, we segregated transcriptomes from healthy
human adrenal gland cells into distinct clusters. Comparison of cluster-defining marker genes to
canonical cell type markers allowed the assignment of cell identities to each cluster. Adrenal medullary
cells included sympathetic neuroblasts, chromaffin cells and Schwann cells during different stages of
maturation. Pseudotime analysis captured the underlying dynamics of cellular differentiation. In
addition, we identified adrenal cortical cells, vascular endothelial cells, immune cells and stromal cells.
To classify single cells from neuroblastoma tumors into malignant and non-malignant, we determined
copy number variations (CNVs) on the basis of the scRNA-seq data and additionally clustered cells
from all tumor samples based on their transcriptomes. In contrast to malignant cells, which showed
copy number alterations and clustered primarily by patient, non-malignant cells from multiple patients
clustered together, showed no CNVs and/or expressed markers of immune cells, vascular endothelial
cells, stromal cells or Schwann cells.
To relate neuroblastoma single-cell profiles to normal cell types, we projected single malignant cells
onto healthy cells of the adrenal medulla. The majority of tumor cells showed the highest similarity to
normal neuroblasts. However, a subset of malignant cells within the same tumor mapped to chromaffin
or Schwann cells, suggesting that tumors contain a mixed population of cells with divergent
differentiation.
Summary/Conclusions: In conclusion, we identify the cell types that constitute the healthy adrenal
medulla and their differentiation dynamics during embryonic development. Comparison of the
transcriptome of single neuroblastoma tumor cells to these normal cell types identifies similarities of
neuroblastoma tumors to normal developmental hierarchies.

                                                                                                              6
MS2.2 Single-cell RNA sequencing of human neuroblastoma reveals Schwann cell precursors
as putative cancer stem cells
T. Olsen 1
J. Otte 1, S. Mei 2, A. Björklund 3, P. Kameneva 1, E. Kryukov 1, A. Johansson 3, T. Martinsson 4, S.
Fransson 5, I. Adameyko 6, J.I. Johnsen 7, P. Kogner 1, P.V. Kharchenko 2, N. Baryawno 1
1 Karolinska Institutet, Stockholm, Sweden
2 Harvard Medical School, Boston, USA
3 Uppsala University, Sweden
4 University of Gothenburg, Göteborg, Sweden
5 University of Gothenburg, Gothenburg, Sweden
6 Karolinska Institutet, Solna, Sweden
7 Karolinska institutet, Stockholm, Sweden

Background/Introduction: Cell identities and heterogeneity underlying initiation and recurrence of
neuroblastoma still remain elusive. Neuroblastoma is a neural crest derived tumor and recent
evidence suggests that neuroblastoma cells display different phenotypes with distinct super-enhancer
and gene expression patterns, including malignant adrenergic and mesenchymal cells. However, the
precursors for these phenotypes and their interplay within intact tumor tissues have not yet been
investigated.
Aims: To determine the identity and composition of cells within the neuroblastoma microenvironment
we performed single-cell RNA sequencing (scRNA-seq) of human samples from children with tumors
of all genetic subsets.
Methods/Materials: Fresh tumor samples were collected at diagnosis and/or relapse through needle
biopsy or surgical sampling. Tumor cell content was confirmed and SNP array CGH was performed on
all samples. After enzymatic tissue dissociation, FACS was performed to enrich for all viable, non-
erythrocytic cells. Libraries were prepared using the 10x Chromium Single-Cell 3' v2 protocol and
sequenced on the Illumina NextSeq platform. Initial alignment and gene expression quantification was
performed using 10x cellranger software. Downstream QC/filtering and bioinformatic analyses were
performed using the seurat, pagoda2 and conos R packages. Sample-wise cross-comparison of SNP
array CGH and scRNA-seq data was used to identify cells with tumor-specific copy number variations
(CNVs). Our findings were validated with protein, RNA and DNA immunofluorescence stainings.
Results: We sequenced 17 samples from 15 children. The patient cohort was heterogeneous,
including all genetic subsets and various age and risk groups. After pre-processing and filtering we
obtained 72,704 single transcriptomes of high quality. Using unbiased clustering, we identified 13 main
cell types spanning the immune, mesenchymal-stromal and neural crest-derived compartments.
Neural crest-derived cells included adrenergic and Schwann-like populations. Schwann-like cells were
observed in 16 of 17 samples and formed a transcriptional "bridge" between fibroblast-like
mesenchymal cells and adrenergic cells. RNA velocity analysis revealed bi-directional movement of
Schwann-like cells towards both the adrenergic and fibroblast-like mesenchymal cells. Subsets of
adrenergic, fibroblast-like mesenchymal, and Schwann-like "bridge" cells all displayed tumor-
corresponding CNVs, suggesting a malignant nature. Bridge cells harboring CNVs were seen in 13 of
17 samples and in all risk groups. When comparing our dataset to scRNA-seq data from human fetal
adrenal gland, bridge cells aligned to Schwann cell precursors (SCPs). We observed that the vast
majority of Schwann-like cells were located in close proximity to neurofilament and that they did not
express myelin protein zero (MPZ), which is a marker of myelinating glial cells.
Summary/Conclusions: We confirmed the adrenergic and mesenchymal phenotypes of human
neuroblastoma at single-cell level. In addition, we identified malignant Schwann-like cells with a bi-
directional differentiation capacity into mesenchymal and adrenergic phenotypes. These were
detected in tumors from all risk groups and genetic subtypes and closely resemble SCPs, which have
previously been shown to represent precursors of adrenergic and mesenchymal cell types during
neural crest development. In our proposed model, SCPs acquire cancer-promoting genomic
aberrations and subsequently fuel the bulk tumor populations. Our findings carry important clinical
implications regarding therapeutic resistance and tumor recurrence.

MS2.3 Dissecting neuroblastoma tumor heterogeneity and cell plasticity by single cell RNAseq
C. Thirant 1

                                                                                                          7
S. Durand 1, C. Pierre-Eugene 1, C. Louis-Brennetot 1, A. Costa 1, A. Peltier 1, N. Gruel 1, D. Surdez 1,
S. Zaidi 1, V. Boeva 2, M. Saichi 2, I. Jimenez 1, A. Bellini 1, S. Baulande 3, V. Raynal 3, A. Carcaboso 4,
G. Schleiermacher 1, O. Delattre 1, I. Janoueix-Lerosey 1
1 INSERM - Institut Curie, Paris, France
2 Institut Cochin, Paris, France
3 Institut Curie, Paris, France
4 Institut de Recerca Sant Joan de Deu, Barcelona, Spain

Background/Introduction: Half of the patients diagnosed with neuroblastoma have a high-risk
metastatic disease, mostly refractory to intensive multi-modal therapies, and associated to a poor
prognosis. Despite recurrent genomic alterations (MYCN amplification, chromosomal alterations and
telomere maintenance aberrations) found in 1/3 of the patients, the biological explanation for their
specific aggressiveness is not yet well defined. The lab and others have recently demonstrated non-
genetic neuroblastoma heterogeneity based on the analyses of the super-enhancer profiles of human
cell lines and patient derived xenografts (PDXs), highlighting the existence of two main tumor identities
governed by distinct core regulatory circuitries: a noradrenergic and a mesenchymal phenotype, the
last being more resistant to chemotherapies.
Aims: Whether noradrenergic and mesenchymal identities co-exist in patient tumors, their interactions
and dependencies between each other's, and their roles in resistance to treatments remain to be
deeply addressed. We want to decipher intra-tumor cellular diversity of high-risk NB at the single cell
level, and study the effects of chemotherapies on this heterogeneity.
Methods/Materials:We are dissecting patient tumor heterogeneity using 10x Genomics single cell
RNA sequencing (scRNAseq) on neuroblastoma stage 4 samples. We have access to fresh tumors
from surgery at diagnosis and relapse thanks to the French national MAPPYACTS and MICCHADO
programs, and to a cohort of 12 PDX models. In parallel, we have recently established a new cell line
from a PDX neuroblastoma that allows us to decipher neuroblastoma cell plasticity.
Results: We already sequenced 11 different cases (5 biopsies and 6 PDXs). Using bioinformatics, we
demonstrated the co-existence of noradrenergic and mesenchymal tumor cells in some patients, and
propose specific gene signatures in good accordance to super-enhancers profiles. Thanks to a couple
of PDXs obtained from the same patient at diagnosis and relapse, we could also follow mechanisms of
disease evolution.
 In parallel, we dissected the heterogeneity of the SK-N-SH cell line and our novel PDX-derived cell
line. Using scRNAseq, we observed that these two models are composed of 2 distinct tumor cells
identities. We identified a surrogate mesenchymal cell surface marker, which we used to sort the
noradrenergic and mesenchymal tumor cells. We proved their trans-differentiation potential in vitro and
in vivo. Finally, we demonstrated that the mesenchymal tumor component support the resistance to
chemotherapies observed in patients.
We are now using kinetics of reconstitution and differentiation trajectories within these models to
dissect the molecular mechanisms supporting the "Noradrenergic to Mesenchymal Transition" and
inversely, either during spontaneous differentiation or in response to chemotherapies, in order to
identify new potential therapeutic targets for this poor prognosis disease.
Summary/Conclusions: The single cell dissection of neuroblastoma tumors allows a fine
characterization of tumor cell diversity at the transcriptomic level, and proves the existence of a tumor
cell population with mesenchymal properties in a subset of cases. This description is accompanied by
mechanistic studies of the plasticity of neuroblastoma cells, harboring one noradrenergic or one
mesenchymal phenotype depending on the context, and in response to drugs.

MS2.4 Drug resistance and phenotype of MES- and ADRN-type neuroblastoma cells faithfully
reflect consecutive stages of normal adrenergic lineage development
J. Van Nes 1
E.M. Westerhout 1, M. Hamdi 1, T. Van Groningen 1, C.U. Persson 2, A. Chan 1, P. Stroeken 1, N.
Akogul 1, K. Von Stedingk 2, L.J. Valentijn 1, S. Mohlin 2, N.E. Hasselt 1, F. Haneveld 1, A. Lakeman 1,
D.A. Zwijnenburg 1, P. Van Sluis 1, C. Wigerup 2, S. Påhlman 2, D. Bexell 2, I. Adameyko 3, J. Koster 1,
R. Versteeg 1
1 Academic Medical Center, Amsterdam, Netherlands
2 Lund University, Lund, Sweden

                                                                                                               8
3   Karolinska Institutet, Stockholm, Sweden

Background/Introduction: Neuroblastoma is thought to originate from stalled development of the
peripheral sympathetic lineage. We have established that neuroblastoma is composed of two
phenotypically divergent types of tumour cells, i.e. lineage-committed adrenergic (ADRN) cells and
undifferentiated mesenchymal (MES) tumour cells (van Groningen et al., 2017). MES and ADRN cells
have highly divergent transcriptional states and super-enhancers but they can transdifferentiate into
one another (van Groningen et al., 2019). MES cells are more chemo-resistant in vitro, form a small
minority in primary neuroblastoma, but are enriched post-therapy. It is unknown how drug resistance
and MES- and ADRN-phenotypes relate to normal development of the peripheral sympathetic lineage.
Aims: To analyse whether MES- and ADRN phenotypes and their drug-resistance profiles relate to
normal developmental stages of the sympathetic nervous system.
Methods/Materials: Single cell gene expression data (Furlan et al., 2017) were used to relate MES
and ADRN cell types to embryonic stages of the peripheral adrenergic lineage. Drug resistance
patterns in MES and ADRN cells were established, the underlying pathways were identified and
compared to activity in the normal embryonal stages of the peripheral sympathetic lineage.
Results: We show that MES- and ADRN neuroblastoma cells correspond to different stages of
sympathetic nervous system development. MES-type neuroblastoma cells resemble normal immature
Schwann Cell Precursor (SCP) cells, while ADRN neuroblastoma cells resemble normal lineage-
committed Suprarenal Ganglion (SRG) cells. The gene expression programs of normal SCP and SRG
cells are conserved in MES and ADRN neuroblastoma cells, respectively.
We then analysed drug-resistance profiles of MES and ADRN cells. ADRN cells were highly sensitive
to Retinoic Acid (RA) and the ALK inhibitor Lorlatinib, but MES cells were completely resistant to both
drugs. Conversely, we found that TRAIL efficiently killed MES cells but not ADRN cells. For each of
these three drugs, we clarified the molecular pathways underlying drug resistance and their key
differences between MES and ADRN cells. E.g. MES cells were not only resistant to RA, but even
synthesized this metabolite themselves. This was mediated by expression of ALDH genes that
synthesize RA from retinol.
We analysed how the three pathways that control resistance or sensitivity to RA, ALK inhibition and
TRAIL are expressed during normal development of the peripheral sympathetic lineage. The single
cell analysis data showed that normal SCP cells, which correspond to MES tumour cells, have a gene
expression program consistent with resistance to RA and ALK-inhibitors and susceptibility to TRAIL.
The SRG cells, which correspond to ADRN cells, have a gene expression program consistent with
sensitivity to RA and ALK-inhibitors and resistance to TRAIL.
Summary/Conclusions: Our results demonstrate that intratumor heterogeneity faithfully reflects
consecutive stages of normal adrenergic lineage development. Resistance or sensitivity to drugs in
tumour cell types is controlled by gene expression programs that belong to these normal
developmental stages. Resistance to drugs is therefore determined by normal pathways active in
subsets of naïve tumour cells, and not necessarily caused by gene mutations.

PA1: Treatment relapse Neuroblastoma

PA1.1 Relapsed/refractory pediatric neuroblastoma: excellent tolerability and sustained
responses with temozolomide-based regimens
L. Métayer 1, M. Annereau 1, R. Abbas 1, G. Schleiermacher 2, A-S. Defachelles 3, F.J. Bautista 4, L.
Moreno 5, M. Beck-Popovic 6, A.C. Nieto 7, J. Bastid 8, C. Pasqualini 1, P. Berlanga 1, G. Vassal 1, D.
Valteau-Couanet 1
1 Gustave Roussy, Villejuif, France
2 Insitut Curie, Paris, France
3 Centre Oscar Lambret, Lille, France
4 Hospital Infantil Universitario Niño Jesús, Madrid, Spain
5 Vall d'Hebron University Hospital, Barcelona, Spain
6 University Hospital CHUV, Lausanne, Switzerland
7 Hospital Universitario y Politecnico La Fe, Valencia, Spain
8 Orphelia Pharma, Paris, France

                                                                                                          9
Background/Introduction: Refractory/relapsed neuroblastoma (rrNBL) remains a significant clinical
challenge. Temozolomide (TMZ) is active and well tolerated in this context as shown by small phase
I/II trials with limited follow-up.
Aims:To describe the clinical characteristics and outcomes of a real-world cohort of children with
rrNBL treated with TMZ.
Methods/Materials:A descriptive, retrospective, international (1 Spanish, 3 French centres) study, of
children with rrNBL treated with single-agent or combined TMZ, diagnosed between 1/1/04–31/12/17,
follow-up to 31/10/19.
Results: 163 children were included, of whom 9(5.5%) had initially localised disease; the remainder
had metastases. Median age at diagnosis was 3.7 years (range 0.3–17.8y).
Refractory NBL: Sixty-three children received TMZ-based chemotherapy for induction-refractory
disease. Formal response evaluation (imaging+/-bone marrow) was available for 52/63. Overall best
response rate was 48% (3CR/22PR). 32/63 (50.8%) responded sufficiently to proceed to
intensification with high dose chemotherapy (HDC). At last follow-up, 22/32 were alive (19CR/PR,
3PD) compared with 7/31 (5CR/PR, 2PD) who did not receive HDC. Overall, for children with
induction-refractory NBL, 2-year PFS and OS were 34.8% (95%CI 22.7–46.9%) and 60.7% (48.1–
73.3%) respectively.
Relapsed NBL: 100 children received TMZ-based chemotherapy for relapsed neuroblastoma; 85(85%)
for a first relapse, 9(9%) for a 2nd, and 6(6%) for 3rd or subsequent relapse.
Formal best response evaluation was available for 70/100. Overall best response rate was 47%
(11CR/22PR). Twenty (29%) had stable disease; 17(24%) progression. Best response was seen after
a median 5.5 (range 3-19) cycles. Best clinical evaluation was available for 93/100 children; 29(31%)
never had clinical improvement or stability. PFS and OS at 2 years were 13.8% (95%CI 6.3–21.3%)
and 23.2% (13.8–32.5%) respectively.
Prolonged treatment: Twenty-two of 163 children received at least 12 sequential cycles of TMZ-based
chemotherapy. Fifteen are alive (9 CR/PR, 6 with disease), with median follow-up since starting TMZ
of 5.3years (range 1.6–10y). Two remain on TMZ (20 and 66 cycles to date).
Treating clinicians electively stopped TMZ-based chemotherapy for sustained remission in 12/22
children. One patient died of NBL 7 months after stopping, 5 have progressive disease. Six remain
relapse-free on no treatment with a median follow-up since TMZ-withdrawal of 2.5years (range 0.5–
5.1y). Patients remaining relapse-free received a median 31 cycles of TMZ-based chemotherapy
(range 12-37), compared with 16 (range 12-31) for those who progressed or died.
Tolerability: Patients received a median of 3 continuous cycles (range 1-29) for refractory and 3.5 (1-
66) for relapsed disease. TMZ-based chemotherapy was well tolerated; 16% of all cycles were
delayed overall, only 9% of all cycles for toxicity. TMZ combined with irinotecan (TEMIRI) was the
least well tolerated, with more cycles delayed and the only in which a patient withdrew for toxicity.
Performance scales were optimal (≥80%) after 6 months therapy with TMZ.
None of 163 patients developed secondary malignancy or myelodysplastic disease, in a cohort with an
overall median follow-up of 1.2years (range 0-11.3y); at least 2 years for 49 patients.
Summary/Conclusions: TMZ‐based regimens can gain and maintain disease control in rrNBL,
enabling consolidation for refractory disease and prolonged disease control for relapsed patients

PA1.2 Risk classification for patients with first recurrence of stage 4 neuroblastoma
F. Berthold 1, A. Ernst 1, K. Kreitz 2, R. Schmidt 2, T. Simon 1, R. Volland 1, M. Fischer 1, B. Hero 1
1 University of Cologne Köln Germany
2 University of Münster Münster Germany

Background/Introduction: Reports on the outcome of patients with first recurrence of stage 4
neuroblastoma frequently lack an adequate risk-matched control group.
Aims: This study aimed to identify relevant prognostic variables and proposes a new risk score.
Methods/Materials: Inclusion criteria were: first recurrence of neuroblastoma stage 4 aged ≥18
months and enrollment in first line trials between 1997 and 2016. Patients were randomized into a
training set (n=310) and an independent validation set (n=159). The primary endpoint for this analysis
was secondary event-free survival. The main exclusion criteria were death due to toxicity in first line
therapy and presence of second malignancy at any time.
The treatment elements of the first line therapy were analyzed as binary variables (n=61). Therapies

                                                                                                          10
with curative intent after the first recurrence were included as time-dependent variables (n=8) in order
to exclude a time-of-treatment-associated effect. Palliative treatment was calculated as binary
variable.
A five-step multiple time-dependent Cox regression analysis was performed on the training set to
identify prognostic variables adjusted for the individual frontline treatment the patients received. The
selected variables resulted in a prognostic index (PI) which was then used to build a risk score system.
The score was validated with the patients included in the validation set.
Results: Of the 469 patients, 372 (79%) were treated with curative intent and 97 (21%) with palliative
intent. The median survival time from first to a second recurrence (secEFS) was 5.4 months and to
death (secOS) 12.6 months for the total group. Curatively treated patients had a median secEFS of
8.0 and a median secOS of 16.1 months. Aberrations of chromosome 1p and MYCN amplification
were prognostic in univariable, but not relevant in multivariable analysis. The parameter estimates of
the multivaribly selected non-therapy variables were used to generate the prognostic index (PI). The
PI is a measure of the risk for a secondary event independent of the received therapy. The PI values
of the selected variables were
+ 0.821 (if >1 recurrence organs, hazard ratio [HR]=2.27)
+ 0.707 (if recurrence time 1.20. The risk groups were confirmed in the validation set. The scoring system was
also useful for the curatively or palliatively treated subgroups.
Summary/Conclusions: A new risk score system consisting of clinical variables for patients with first
recurrence of stage 4 neuroblastoma aged ≥18 months at diagnosis is described.

PA1.3 Randomized Phase II Trial of MIBG vs. MIBG/Vincristine/Irinotecan vs. MIBG/Vorinostat
for Patients with Relapsed/Refractory Neuroblastoma: A Report from the New Approaches to
Neuroblastoma Therapy (NANT) Consortium
S. DuBois 1, M. Granger 2, S. Groshen 3, D. Tsao-Wei 3, A. Shamirian 4, S. Czarnecki 5, F. Goodarzian
4, R. Berkovich 4, H. Shimada 6, K. Vo 7, Y. Mosse 8, S. Shusterman 1, S. Cohn 9, K. Goldsmith 10, B.

Weiss 11, G. Yanik 12, C. Twist 13, M. Irwin 14, J. Park 15, A. Marachelian 4, K. Matthay 7
1 Dana-Farber Cancer Institute, Boston, USA
2 Cook Children's Hospital Fort, Worth, USA
3 University of Southern California, Los Angeles, USA
4 Children's Hospital of Los Angeles, Los Angeles, USA
5 Loma Linda University, Loma Linda, USA
6 Stanford University, Palo Alto, USA
7 UCSF School of Medicine, San Francisco, USA
8 Children's Hospital of Philadelphia, Philadelphia, USA
9 University of Chicago, Chicago, USA
10 Emory University, Atlanta, USA
11 Cincinnati Children's Hospital Medical Center, Cincinnati, USA
12 University of Michigan, Ann Arbor, USA
13 Roswell Park Cancer Institute, Buffalo, USA
14 Hospital for Sick Children, Toronto, Canada
15 Seattle Children's Hospital, Seattle, USA

Background/Introduction: The radiopharmaceutical 131I-metaiodobenzylguanidine (MIBG) remains
one of the most active single agents for patients with neuroblastoma. Phase 1 trials have evaluated
MIBG combined with potential radiation sensitizers (irinotecan as a DNA-damaging agent; vorinostat
as an agent to increase norepinephrine transporter and decrease DNA damage repair gene
expression). It is not clear if addition of these agents improves upon the single agent activity of MIBG.
Aims: The primary aim was to identify the MIBG treatment regimen associated with highest response
rate among these three regimens: MIBG monotherapy (Arm A); MIBG/Vincristine/Irinotecan (Arm B);
MIBG/Vorinostat (Arm C). The secondary aim was to compare toxicity across regimens.

                                                                                                            11
Methods/Materials: We conducted a multicenter, open label, randomized phase II clinical trial through
the NANT consortium. Patients 1-30 years old with relapsed, refractory, or persistent high-risk
neuroblastoma were eligible if they had at least one MIBG-avid site of disease and adequate
autologous stem cells (ASCs). Patients were allowed to have received prior MIBG monotherapy if at
least 6 months prior and response other than progression.
All patients received MIBG 18 mCi/kg on Day 1 and ASC on day 15. Patient on Arm A received only
MIBG; patients on Arm B additionally received vincristine (2 mg/m 2) IV on Day 0 and irinotecan (50
mg/m2) IV daily on Days 0-4; patients on Arm C additionally received vorinostat (180 mg/m 2) orally
once daily on days -1 to 12. Disease was evaluated on Days 43-50.
The primary endpoint was response after one course according to NANT response criteria. The trial
was designed as a pick-the-winner study with a maximum of 105 eligible and evaluable patients to
ensure an 80% chance that the arm with highest response rate is selected, if that response rate is at
least 15% higher than the other arms.
Results: 114 patients enrolled. Three patients were ineligible, 6 eligible patients never received MIBG,
and 3 patients had not reached end of first course at time of this report, leaving 102 eligible and
evaluable patients (35 Arm A; 34 Arm B; and 33 Arm C). The median age was 6.6 (range: 1.8 - 28.1)
years. 49 patients had marrow involvement. 9 patients had received prior MIBG monotherapy, 62 prior
irinotecan, and 7 prior vorinostat. After one course, the response rates (Partial Response or better) on
Arms A, B, and C were 17% (95% CI 7-34%), 15% (6-32%), and 30% (16%-49%). An additional 3, 4,
and 7 patients met NANT Minor Response criteria (partial response in one disease domain and stable
disease in other disease domains) on Arms A, B, and C, respectively.
On Arms A, B, and C, rates of any grade 3+ non-hematologic toxicity were 20%, 50% and 33%; rates
of grade 3+ diarrhea were 0%, 12%, 0%; and rates of grade 3+ febrile neutropenia were 3%, 9%, and
0%.
Summary/Conclusions: The combination of vorinostat/MIBG had the highest response rate, with
manageable toxicity. Vincristine and irinotecan do not improve the response rate to MIBG and are
associated with increased toxicity. These data provide response rates for MIBG monotherapy in a
contemporary patient population assessed with current response criteria.

PA1.4 Long Term Survival for Patients with Central Nervous System Metastases Following
Treatment with Intraventricular Radiolabeled Omburtamab: Results of Trial 03-133
K. Kramer 1, B. Kushner 1, S. Modak 1, N. Pandit-Taskar 1, A. Mauguen 1, U. Tomlinson 1, S. Wolden
1, P. Zanzonico 1, J. Humm 1, S. Haque 1, M. Souweidane 1, J. Greenfield 1, E. Basu 1, S. Roberts 1, J.

Carrasquillo 1, J. Lewis 1, S. Lyaschchenko 1, S. Larson 1, N.K. Cheung 1
1 Memorial Sloan Kettering Cancer Center, New York, USA

Background/Introduction: Neuroblastoma metastatic to the central nervous system (CNS NB) is
associated with significant mortality (median survival
rate is 37% [95% CI: 26 to 48%]. Subgroup analyses identified age at initial NB diagnosis (≤18
months), and relapse restricted to CNS as being favorable markers of long-term survival.
Summary/Conclusions: Despite advanced CNS involvement, 2 year OS is 57%, > 40% of patients
treated with 131I- Omburtamab remain disease free. Long term survival >10 years was observed in
37% of patients. This compares favorably to median survival of 5.5 months reported in the literature.
Long term cure of CNS NB is feasible.

PA2: Omics, new concepts

PA2.1 Contribution of TWIST1 in the aggressiveness of neuroblastoma by modulation of the
tumor-stroma crosstalk
M.V. Sepporta 1
V. Praz 1, K. Balmas-Bourloud 1, J.M. Joseph 1, N. Jaquier 1, N. Riggi 1, R. Renella 1, A. Mühlethaler-
Mottet 1
1 Lausanne University Hospital and University of Lausanne, Lausanne, Switzerland

Background/Introduction: Reprogrammed stromal cells play key role in regulating several hallmarks
of cancer, notably tumor growth, invasion, epithelial-to-mesenchymal transition and metastasis.
Reactivation of the embryonic transcription factor TWIST1 is frequent in a wide range of tumors, where
it acts as a multifunctional oncogene. Previous data from our lab highlighted an elevated expression of
TWIST1 in neuroblastoma (NB) of poor prognosis as well as in metastasis.
Aims: Our aim was to investigate the contribution of TWIST1 on NB tumor formation and
dissemination.
Methods/Materials: TWIST1 knock-out (KO) in the SK-N-Be2C cell line was performed by
CRISPR/Cas9 technology. An in vivo model was obtained by orthotopic implantations of NB cells in
the adrenal glands of athymic Swiss nude mice. Transcriptomic analyses were carried out by RNA-seq
(Illumina). Histological analyses were conducted on tumors sections following Hematoxylin-Eosin,
Gomori and Masson's Trichrome stains. Lungs metastases were detected through anti-mCherry
immunohistochemistry. Secretome analysis was performed by LC-MS/MS and data processed by the
Perseus module of the MaxQuant software.
Results: Upon orthotopic injection of SK-N-Be2C TWIST1-control or TWIST1-KO, a delay in both
tumor take (22.7days) and tumor growth (13.25 days) was observed in the TWIST1-KO group.
Besides, a significant increase in the number of pulmonary macro-metastases was detected in the
TWIST1-positive group of mice. Histological tumor analyses highlighted a phenotype of aggressive
and invasive tumors in the TWIST1-positive group, characterized by: spindle-shaped cells with
fascicular organization; more immune cells infiltration; a major disruption of the Extra Cellular Matrix
(ECM) reticulin mesh; as well as reduced cell cohesion and differentiation. Gene ontology enrichment
analysis of tumors revealed that, among the pathways mainly deregulated, several were linked to the
ECM organization, stroma remodeling, cell adhesion and migration. This result was also confirmed in
vitro at the protein level by the analyses of cells secretome profile. The tumor transcriptome displayed
a subset of differentially expressed genes (chemokines, cytokines, growth factors, interleukins and
integrins). We referred to them as "TWIST1-associated paracrine signature" for they are known to be
involved in the paracrine communication between cells and in the activation of resident stromal cells.
This signature was also partially confirmed in the cell secretome of TWIST1-positive cells (e.g.
TGFB1, HGF, EGFL7, VGF and CXCL12). Furthermore, tumor stroma RNA-sequencing revealed in
the TWIST1-postive group an enriched cluster of genes related to muscle tissue. We speculated that
such gene signature could be linked to the presence of myofibroblasts, stromal cells becoming
activated and specialized for ECM secretion and contraction. Finally, STRING analyses of interactions
between the two aforementioned gene signatures showed a significant enrichment (PPI enrichment p-
value: < 1.0e-16), indicative of their functional interconnection. Of note, despite its higher level of
protein expression in the TWIST1-KO tumors, MYCN protein alone was not able to sustain an
activated tumor micro environment phenotype and ECM remodeling.
Summary/Conclusions: Taken together, our results suggest a TWIST1-mediated enhancement of
tumor growth and pulmonary macro-metastasis development, as well as the activation of a
transcriptional program enabling the tumor cells vs tumor stroma cross-talk.

                                                                                                             13