CAREER SERVICES RECRUITMENT GUIDE 2018/19 - CENTRE FOR PSYCHOLOGICAL SERVICES AND CAREER DEVELOPMENT (PSYCAD) - UJ
Page content transcription
If your browser does not render page correctly, please read the page content below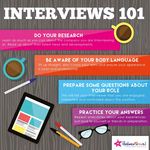 CAREER SERVICES
Recruitment Guide 2018/19
    Centre for Psychological Services and
       Career Development (PsyCaD)

              www.uj.ac.za/psycad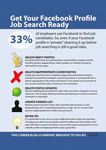 Start your career at
a point many will take
years to reach
           Connect with us:
           www.ey.com/za/careers
           graduates@za.ey.com
             facebook.com/EYAfricaCareers
             @ey_southafrica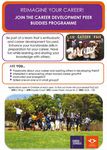 Message from the Director: Prof A Burke
Global competition, increasing use of information         starting to change and employers are becoming
technology, productivity growth and the                   frustrated because there are not enough workers
readjustment of human and social values are only          adequately prepared for today's demanding
some of the factors that are currently contributing       jobs. Many companies are of the opinion that
to the momentous changes in the world of work.            universities are not preparing young people
The exponential advances in informational                 adequately for employment.
technology is characterized by a fusion of                Given the above, it is therefore imperative that
technologies that is blurring the lines between           universities start looking differently at the career
the physical, digital, and biological spheres. The        services that they offer to students. Nationally
speed of current breakthroughs has no historical          and internationally, university career services are
precedent and are affecting all industries. The           shifting their focus away from just the traditional
breadth and depth of these changes herald the             career assessments and guidance to preparing
transformation of entire systems of production,           students for the world of work. The focus is not
management, and governance. The future                    only equipping students with the "soft skills" that
possibilities of advances will be multiplied by           are important in the work environment, but also
emerging technology breakthroughs in fields such          broadening their exposure to new careers and the
as artificial intelligence, robotics, autonomous          expectations of employers. These entail multi-
vehicles, 3-D printing, nanotechnology,                   faceted interventions, programmes and events.
biotechnology, materials science, energy storage,         Career fairs form only one component of this,
and quantum computing.                                    and it allows students to interact with companies,
These advances also force us to start thinking            not only to look for possible employment
differently about careers as advances in                  opportunities, but also to discover new careers and
                                                          what prospective employers are looking for.
technology are making some jobs redundant,
but are also creating spaces for new careers.             I trust that the career fair will be a fruitful
Company expectations of employees are also                experience for both our students and companies.

                                    MEET THE TEAM

                 Front left to right: Liesl Scheepers: Recruitment Programme Coordinator,
   Raeesa Mayet: Psychometrist, Cynthia Pottier: Educational Psychologist, Prof Alban Burke: Director,
 Stacey Fong: Counselling Psychologist, Juliet Joseph-Solomons: Team Leader Career Services & Shared
                               Services, Lucy Chirwa: Counselling Psychologist
 Back left to right: Nokuthula Nkosi: Administrative Assistant, Winnie Makhwanya: Registered Counsellor

                                                      3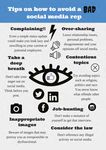 CONTENTS
Message from the Director: Prof A Burke___________________________________________ 3
PsyCaD Career Services: Services to Students_______________________________________ 5
Career Fairs Programme 2018_____________________________________________________6
The Universum South African Talent Survey 2018____________________________________8
Career Resource Centre in PsyCaD________________________________________________9
Work Readiness Career Workshops_______________________________________________ 10
Work Readiness Programme: Feedback from students_______________________________ 11
Preparing for the Career Fair____________________________________________________ 12
Career Fairs can be a Golden Opportunity_________________________________________ 14
Employers rate candidate soft skills/qualities in order of importance__________________ 17
How should a cover letter look?__________________________________________________ 18
The Career Services Centre and first-generation professionals in the 21st century_______ 19
Cover Letter Example___________________________________________________________ 21
Full-length CV Example_________________________________________________________ 22
CV Tips_______________________________________________________________________ 24
Summarised CV Example_______________________________________________________ 25
Job Search Strategies__________________________________________________________ 27
Get your Facebook Profile Job Search Ready______________________________________29
Proudly UJ Alumni: The Katlego Kgasoane Journey_________________________________30
Interviews 101__________________________________________________________________ 33
11 Things to never say in an interviews, according to a hiring manager_________________34
Tips on how to avoid a BAD social media rep______________________________________36
How to Ace a Skype Interview___________________________________________________ 37
ASSESSMENT! What now?______________________________________________________39
Negotiating Salary: Questions to ask_____________________________________________40
A 3-step plan for turning a job rejection into an opportunity__________________________43
LinkedIn Etiquette______________________________________________________________44
Know Your Rights______________________________________________________________45
Starting your adventure_________________________________________________________ 47
You want to be a manager? Act like one.__________________________________________48
Business Etiquette______________________________________________________________49
PsyCaD Career Services: YourCareer______________________________________________ 51
Your profile on LinkedIn_________________________________________________________55
10 Social media moves that could completely sabotage your career___________________ 57
Disability Unit Information_____________________________________________________ 60
Writing a resignation letter______________________________________________________ 61
Need some career direction?_____________________________________________________63
What you need to know about cost to company____________________________________64
The power of networking in a global age__________________________________________66
5 Strategies you should use to compensate for a lack of experience___________________ 67
Join the Career Development Peer Buddies Programme_____________________________68
The importance of emotional intelligence in the work place__________________________69
4 Skills employers say new grads are lacking_______________________________________ 71
Company Overviews & Recruitment Drive Information_______________________________ 73

                                             4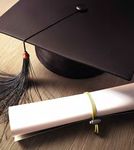 PsyCaD Career Services
SERVICES TO STUDENTS
   Walk-In Services                Interview Skills
   Career Guidance                 Work Readiness Workshops
   Career Assessments              Recruitment Programme
   Job Search Strategies            • Career Fairs
   CV Writing                       • Company Presentations
   Cover Letter Writing             • Recruitment Guide

    Keep up to date with the latest on bursary, internship and
              graduate programme opportunities.

              Join us on the YourCareer Job Portal

                            Follow us on:
     PsyCaDCareerServices        @PsyCaD      uj_career_services

APB Impala Court I APK C-Ring 1 I DFC House 2, Louisa Street
      SWC Adelaide Tambo Building (Academic Block)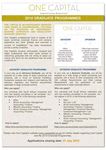 Career Fairs
Programme 2018
We would like to thank all the Law Companies who participated in the Law Career Fair
on 6 March 2018.

LAW CAREER FAIR
AUCKLAND PARK KINGSWAY CAMPUS: 6 MARCH 2018

•   Adams & Adams                            •   Hogan Lovells
•   Baker McKenzie                           •   Law Society of SA
•   BBM                                      •   Legal Aid SA
•   Bowmans                                  •   MacRobert
•   Cliffe Dekker Hofmeyr                    •   Phatshoane Henney
•   Clyde & Co                               •   Spoor & Fisher
•   ENSafrica                                •   Tonkin Clacey
•   Eversheds Sutherland                     •   Werksmans
•   Fasken

                                         6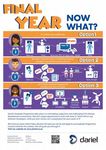 UPCOMING GENERAL CAREER FAIR
AUCKLAND PARK KINGSWAY CAMPUS: 20 – 23 AUGUST 2018
The following companies registered to participate in the General Career Fair. These
companies will be exhibiting on the UJ APK Foyer from 20 – 23 August 2018. The final
programme will be available during the first week of August 2018.

•   ACCA                                         •   Massmart + Walmart
•   Adapt IT CaseWare Africa                     •   Mazars
•   Africawide Consulting                        •   Mercedes-Benz South Africa Limited
•   Afrizan Cadet Academy                        •   Monocle Solutions
•   Air Products                                 •   Moore Stephens
•   Allan Gray                                   •   Mr Price Group
•   Atos                                         •   MSD
•   Auditor General                              •   MTV Media Networks Africa
•   BASF                                         •   National Treasury
•   BDO                                          •   Nedbank
•   BMW SA                                       •   Ngubane & Co
•   BP                                           •   Nolands
•   Bryte Insurance                              •   Omenon
•   Business Partners                            •   OPSI SYSTEMS Pty Ltd
•   Cartrack                                     •   Oracle
•   CFA Society South Africa                     •   Platform45 Information Solutions
•   Chartered Accountants (SA) Medical Aid       •   PSG
    Fund (CAMAF)                                 •   Public Investment Corporation
•   CIMA                                         •   PwC
•   Culture Care Au Pair South Africa            •   Rand Water
•   Dariel – Software Development                •   RCL Foods
•   Decathlon                                    •   Retro Rabbit
•   Defy                                         •   Rheinmetall Denel Munition
•   Deloitte                                     •   Rich Products Corporation
•   DetNet                                       •   RSM
•   DHL Supply Chain                             •   SAIPA
•   Distell                                      •   SARS
•   Energy Partners                              •   Shoprite Checkers
•   Entelect Software                            •   Small Enterprise Foundation
•   EY                                           •   South African Institute of Accountants
•   First National Bank                              (SAICA)
•   Foschini                                     •   Standard Bank
•   Grant Thornton                               •   Tiger Brands
•   Investec Bank Ltd                            •   Total SA
•   IRBA                                         •   Truworths
•   Italtile Ceramics Limited                    •   Tuffias Sandberg
•   Johnson Matthey                              •   VAT IT
•   K2 Workflow South Africa Pty Ltd             •   Verdant Capital
•   KPMG                                         •   Volkswagen
•   L'Oreal SA

                                             7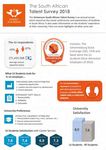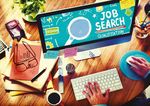 Looking for a creative space to
get your career journey started?
  Join us at the Career Resource
     Centre (CRC) in PsyCaD

 Check out career                 Do career
 magazines for                    research
 the latest on job                using our
 markets                          computers

 Books to guide
                                  Company
 you in planning
                                  brochures
 your career path

       Notice boards: job vacancies,
       bursary information and
       workshop information

         Please join us at our
         PsyCaD Career Resource
         Centres (CRC's) across all
         4 UJ campuses

                            9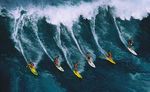 WORK READINESS CAREER WORKSHOPS
      SECOND SEMESTER 2018

             AUCKLAND PARK KINGSWAY CAMPUS (APK): MONDAYS
      Date              Time             Venue                Topic
                                                        Preparing for the
   30 July 2018       11:20-12:05       C Les 308
                                                           Career Fair
  13 August 2018      11:20-12:05       C Les 308          CV Writing
17 September 2018     11:20-12:05       C Les 308        Interview Skills
 8 October 2018       11:20-12:05       C Les 308         Job Search

         AUCKLAND PARK BUNTING ROAD CAMPUS (APB): TUESDAYS
      Date              Time             Venue                Topic
                                                        Preparing for the
   31 July 2018       11:20-12:05       B Blue 13
                                                           Career Fair
 14 August 2018       11:20-12:05       B Blue 13          CV Writing
18 September 2018     11:20-12:05       B Blue 13        Interview Skills
 9 October 2018       11:20-12:05       B Blue 13         Job Search

                     SOWETO CAMPUS (SWC): THURSDAYS
      Date              Time             Venue                Topic
                                                        Preparing for the
  2 August 2018       11:20-12:05   PsyCaD Boardroom
                                                           Career Fair
 16 August 2018       11:20-12:05   PsyCaD Boardroom       CV Writing
20 September 2018     11:20-12:05   PsyCaD Boardroom     Interview Skills
 11 October 2018      11:20-12:05   PsyCaD Boardroom      Job Search

                    DOORNFONTEIN CAMPUS (DFC) FRIDAYS
      Date              Time             Venue                Topic
                                                        Preparing for the
  3 August 2018       11:20-12:05       JOB 3412
                                                           Career Fair
  17 August 2018      11:20-12:05       JOB 3412           CV Writing
21 September 2018     11:20-12:05       JOB 3412         Interview Skills
 12 October 2018      11:20-12:05       JOB 3412          Job Search
Work Readiness Programme:
Feedback from students
Being prepared for the world of work is not just about acquiring academic knowledge
that students learn throughout their academic career. The development of soft skills are
just as important as learning hard skills. To assist with helping students be work ready,
the Career Services unit in PsyCaD offers a variety of workshops covering topics from
"Interview Skills" to "Job Search Strategies".
Feedback from some of the students who attended the workshops are as follows:

     "I loved this workshop
       for communication            "This workshop was           "The workshop should
    skills. The presenter was       great, keep it up."            be extended to
    amazing. So much useful                                     undergraduates as they
           information!"                                        would greatly benefit."

       "Thank you for the
   workshop and for the great        CAREER                       "The presenter was so
   articles in the recruitment     WORKSHOPS:
     guide. The CV writing                                        informative and very
   workshop has changed the         FEEDBACK                       helpful. It addressed
   way I view my CV and the           FROM                      things that students were
          role it plays."                                             not aware of."
                                    STUDENTS

     "The facilitator helped                                        "The workshop was
    with understanding the                                     extremely helpful, informing
    concepts very well. She                                     and enlightening. I would
                                  "I would recommend this
    was approachable and                                         like to thank PsyCaD for
                                     workshop to others!"
           engaging."                                                 this experience!"
PREPARING FOR THE CAREER FAIR
Career fairs are the perfect opportunity to network with
potential employers and empress them with your knowledge
about their company as well as your career objective. Many
students make the mistake of only attending career fairs
to obtain free merchandise, instead of going in with the
mindset of landing an interview with a potential employer

So, follow these easy steps to see if you are ready for the
next Career Fair:

                            12
HOW TO BE PREPARED FOR THE CAREER FAIR
                    IS YOUR CV AND COVER LETTER UP-TO-DATE?

                    NO                                                               YES

  • Grab a Career Recruitment Guide                                       Have you practiced your
  • Watch the CV writing video on                         NO              opening statement and
    Ulink or one of the Career Resource                                        handshake?
    Centre computers
  • Create your CV using the CV
    Builder on YourCareer
                                                    Prepare a                        YES
                                                     concise,
                                                  well-prepared
                                                   overview of
          Set up an appointment                   what you have
         with a Career Consultant                                            Have you prepared
                                                     to offer.
         at PsyCaD for feedback.                                             what you will wear?

                                          Prepare a well-fitted
                                            pants, blazer and                        YES
                                          clean shirt. Look neat
                                             and presentable.

                                                                         How about research on the
                                                                       companies you are interested?
                                                     NO                Have you prepared at least two
                                                                       questions to ask each potential
                                                                                  employer?

                                                                                     YES

     Looks like you are not only ready                                  Be organized and take notes
                                                                          about each company and
      for the Career Fair but to blow
      your potential future employers               YES                organize brochures and contact
                                                                      information. Are you prepared to
         away! Happy networking!
                                                                          be called for an interview?

Article written and infograph created by: Ms. Lucy Chirwa, PsyCaD Career Services: Counselling Psychologist.

                                                     13
Career Fairs
can be a
Golden
Opportunity
Some Do's and Don'ts
For Your Next Career Fair
If you're on the hunt for a new job, attending a career fair can be a great use of
your time. You get the opportunity to find out which companies have openings,
meet some of the hiring managers responsible for filling positions, tout your
skills and accomplishments, and network with other job seekers who are in the
same boat you are. Consider these career fair do's and don'ts to make sure
you're conducting yourself appropriately.

DO: BRING YOUR CV
Show up to any career fair with several copies of your updated CV in hand.
Make sure your CV is customized for the type of position you're seeking, and
stick to a format that is clean, simple and professional. Ask friends, family or
colleagues to review your resume prior to the career fair, and listen to their
feedback.

DON'T: BRING YOUR FRIENDS
It's not a good idea to show up to a career fair with a group of friends. Think
of the event as a series of brief job interviews. Come solo to show the hiring
managers that you're confident and enthusiastic about finding a position.

                                         14
DO: SELL YOURSELF
A career fair presents the opportunity for you to introduce yourself to a lot of
influential people in your industry, so it's important that you have an elevator
pitch ready to go. In a 30-second speech, tell who you are, what you want to
do and what skills you bring to the table. Practice your pitch for several days
before the big event.

DON'T: ASK A LOT OF QUESTIONS
The majority of your time at a career fair should be spent meeting hiring
managers and telling them about your skills, accomplishments and
qualifications. You shouldn't spend the whole time asking questions. If you want
to know about the organization's mission, products or benefits, do your research
prior to the event.

DO: DRESS FOR SUCCESS
This is not the time for casual attire. Dress for a career fair like you're dressing
for a job interview. Choose a business professional wardrobe; stick with a solid-
coloured suit and polished shoes. Make sure your hair is neat, nails are clean,
and cologne or perfume is minimal.

DON'T: FADE INTO THE BACKGROUND
This is your chance to shine and set yourself apart from other job seekers.
Resist your instinct to blend in with the crowd. Make your presence known by
circulating to meet various hiring managers and presenting a professional
image.

A career fair is a great way to get your name, face and CV out there. By rubbing
elbows with the hiring decision-makers at some of the top companies in your
industry and networking with other job seekers, you may be on the fast track to
getting the job offer of your dreams. Study these career fair do's and don'ts to
make sure you're making the most of the opportunity.

Sourced from:
https://www.nexxt.com/articles/some-do-s-and-don-ts-for-your-next-career-fair-
20776-article.html

                                         15
THE CAREER SERVICES CENTRE
   AND FIRST-GENERATION
   PROFESSIONALS IN THE
       21ST CENTURY
In retrospect, the purpose of education in                that multiple realities do exist for different
careers and how to change higher education                people and are further compounded by the
as the globe evolves, will be a task that                 X, Y and Z generational notions, the third
requires honesty and acknowledgement.                     gender and socio-economic status of society
We continue to seek innovative and creative               as the result of the ills of the past.
ways to connect with all our students and
also aim to get students to participate in                In the last century, the manner in which
securing their career goals and objectives.               career services offices operated has changed
                                                          dramatically, and putting it in simple terms,
The challenge, however, is that students                  the move has been in some instances towards
often do not participate in something that                becoming more multidisciplinary, taking into
they do not understand, and the assumption                account the needs of all stakeholders. The
is that students do not understand careers.               focus has certainly been on transforming
Therefore, more time must be invested in                  from small walk-in facilities, termed a Career
educating students on careers.                            Services office, to institutional networks that
                                                          aim to be inclusive and servicing stakeholders
For the purpose of enriching the lives of our             such as students, faculties, alumni and
students and understanding our context, the               corporates in order to create a wholeness
Fourth Industrial Revolution has stemmed                  in the life of the ultimate product, a young
from the need for progressive change and                  professional.
in order to propel tones of questioning good
citizenship and sustainability, at the very least.        In further expounding on how a Career
Notably, many universities are placing their              Services office wholeheartedly shapes and
career advisory and employer engagement                   impacts on ensuring the success of students,
divisions on a rather changing trajectory,                it is worth noting that from the day students
bearing in mind multiple discourses,                      from diverse backgrounds enter university
representations and even stereotypes based                life at UJ, there is a conscious process of
on what a career services office is meant                 transforming students, young and old,
to look like, and assisting a diverse student             male, female and transgender, opulent and
generation in order to ensure a generation of             underprivileged into becoming work-ready
professionals that can easily take society into           professionals. Perhaps this very diverse
the next generation.                                      composite of student profiles is what is
                                                          leading to a global shift and is what reaffirms
In expanding on this line of argument, the                the preference of so many recruiters to
student experience plays a rather crucial                 consider the move away from only recruiting
role in positively crafting and shaping the               from elitist or privileged universities. This in
final product, still relevant in South Africa             essence, is what sets UJ apart when it comes
and for the purpose of many families and                  to recruiting students for the workplace.
the population at large, as the result of their
socio-economic status of "first-generation                In South Africa this holds relevance in our
professionals". Regardless of this trajectory             current changing trajectory with instances
and discourse at hand, one must be cognisant              such as #FeesMustFall, and is also connected

                                                     19
to the whole process of transforming career           encompass diverse socio-economic challenges
services bodies. It is worth noting that this         faced by these students along the lines of race,
change in the career services domain is not           class and gender. That is what is creating job
only pertinent to South Africa but a global           opportunities and employment avenues for
reworking based primarily on the dawn of              students.
the Fourth Industrial Revolution. Furthermore,
                                                      In conclusion, we at Careers have taken the
this type of institutional change required is
                                                      position that it is important that our office
not all new to the South African trajectory,
                                                      does not become an office affiliated with
as futurists and innovators of our time
                                                      purely assisting with career development
have already made provision for change.
                                                      or career counselling when the issues that
Therefore, the correct processes and systems
                                                      remain at the heart of our students' needs
have been instituted to ensure that this new
                                                      are that of job creation and recruitment
technological revolution will fundamentally           opportunities. This, therefore, has become
alter the way we live, work and relate to             a priority for us at the Careers Office, to set
one another, and take effect in a way that is         young professionals on course to fulfil their
integrated and comprehensive, involving all           aspirations and dreams linked to securing a
stakeholders of the global polity, from the           job either in line with their field of study or
public and private sectors to academia and            not, depending on their preference.
civil society.
                                                      In elaborating on this, the careers space
This sort of focus is something that is               is a dynamic environment that has been
becoming a requirement for a progressive              revamped recently in order to cater for
career services office, as it seeks to address        the needs of our students and employers.
directly the social conditions of our South           The Career Services Business Centre aims
African context that are aligned to the               to satisfy the needs of its students and
essentials of First-Generation Students and           employers in a rather universal manner, that
complements the needs of First-Generation             is in line with its very purpose and vision of
Professionals.                                        creating excellence.
It can also be attributed to the differing            Written by: Juliet Joseph-Solomons, PsyCaD:
First-Generation Student Experiences, which           Team Leader Career Services & Shared Services

                                                 20
FULL-LENGTH CV EXAMPLE

          22
FULL-LENGTH CV EXAMPLE

          23
JOB SEARCHING STRATEGIES
NETWORKING IS KEY
It is clear to see that the world is fast changing, and with technology, the world is interconnected.
Keeping this in mind, it is safe to say that networking is becoming an important component to
career success. When we talk about networking, we also mean electronic networking; creating a
LinkedIn account and connecting with the relevant people is a good place to start. Also, connect
with people you can learn from, ask them to go for coffee or to visit their business. If networking
is a new concept to you, take some time to brush up your skills, especially if you are an introvert.
Try new things like searching on the Internet for network events in your industry. Get out, meet
people, and force yourself to get out your comfort zone. The next person you greet could be your
key to success.

PERSONAL BRANDING
This is how you want people to perceive you. It is always important to remember that in our
interconnected world, people see and hear everything, and you should be aware of how you
conduct yourself. It means building up your portfolio, and cleaning your social media accounts. Get
your name out there and brand yourself as an expert in your field. Who knows, you may just have
employers chasing after you if you have done a good job.

                                                 27
SEARCH FOR THE RIGHT JOBS
Use different job search engines such as Pnet, Careers24, Indeed, Jobmail, just to name a few. You
are able to create an account on these platforms where recruiters are able to find you. Make sure
that your account is professional and that you include all necessary information – especially your
contact details. Once you have created your account, you are able to search jobs, and narrowing
your search criteria can save you time and give you relevant job listings.

VISIT COMPANY AND ORGANISATION WEBSITES
Many companies and organisations post their job openings right on their own websites, usually
under an Employment or Careers link.

USE A RECRUITMENT AGENCY OR RECRUITER/HEADHUNTER
There are companies out there that specialise in helping people find jobs. Some of them even focus
on working with university students and recent graduates; these are known as recruitment agencies.
There sole purpose is to collect job specs from hiring companies, and source out candidates for
those postings. Recruitment agencies handle the interview process for the hiring company and the
company pays for this service. A word of caution, however, while most organisations receive their
fees from employers (and not you, the job seeker), some will seek money from you. So be careful,
and make sure you know who is paying the bill. Initially, the recruitment agency or recruiter does
not charge the job seeker any fee.

DO NOT LIMIT YOUR OPTIONS
Job searching is a job in its self and it requires time, attention and tracking yourself. Consider
options of job shadowing and visiting companies to expand your search and to also learn and
network. Do not let a job advert or article intimidate you; customise your CV and cover letter
accordingly and submit. Remember to motivate very well in your cover letter and being honest in
your CV and cover letter.

USE SOCIAL MEDIA AND TECHNOLOGY TO YOUR ADVANTAGE
If you have a smartphone, you have the opportunity to apply for jobs at every opportunity. You are
able to receive job alerts through the platforms that you have registered on and keep up to date.
Make use of social media, such as Twitter, Facebook and LinkedIn to follow companies in your
industry and constantly read up on their postings, as some companies and organisations use these
social media platforms to advertise their postings.

Written by: Winnie Makhwanya, PsyCaD Career Services: Employer Relations Coordinator
Source used to gather information:
https://careers.workopolis.com/advice/job-search-strategies-2017-experts/a

                                                 28
PROUDLY UJ ALUMNI
THE KATLEGO KGASOANE JOURNEY
My name is Katlego Kgasoane, a youth activist that currently resides in a
township known as Soweto, in the City of Johannesburg. I come from a humble
and Christian household, where I learned the values and principles of hard
work, kindness and doing your best to help uplift those around you. I completed
my matric in the year 2011 at a school known as Seana Marena High School,
which is based in Mapetla, right in Soweto. During my time in high school, I was
interested and participatory in a number of activities. These include taking up
leadership positions in school (RCL), taking more interest in sports and excelling
in my studies. One of the subjects I enjoyed was history, which may explains my
passion for politics and leadership.

After completing my matric, I furthered my studies with the University of
Johannesburg in the year 2012, I enrolled in a course known as BA Public
Management and Governance (PMG) and majored in Political Sciences. After
completing my degree and graduating in the year 2015, I was also blessed
to qualify and do my honors degree in the same course and with the same
institution, which I enjoyed even though it required a lot in me. I was able to
thrive while under pressure and I ended the year on a high note in 2016.

Outside of my university life, I managed to be engaged in volunteering with
orphanage homes once in a while and I was involved in doing promotions and
activations for different companies, such as The Creative Council (TCC) and
Candy Floss Marketing, to make extra money for myself. Since I was passionate
about leadership and politics, I had to find a political home that represented my
struggles, vision and ideals and that is when I became a volunteer within the
African National Congress (ANC). I was recognized as a potential youth activist,
which led to me being elected into the youth executive structure in my branch
as a treasurer.

After I had completed my BA Honors in Public Management and Governance, I
embarked on a journey to find employment, I was looking forward to establishing
a career in the public service and little did I know that it would be difficult.
Having to apply each week was a challenge, I had use my resources wisely,
I always had to be up to date with new posts and in the process be patient
for my moment to come. I also managed to attend dialogues and workshops,
the purpose of this action was to network, improve my knowledge and skills
and eventually seek opportunities. I did not want to limit myself to the public
sector; I was also intentional in applying to private companies and civil society
organizations.

                                       30
I had to wait for 4 months to catch my break, after I had secured a 3 month
internship with the Mandela Institute for Development Studies (MINDS), a
continental think tank that seeks to address development challenges in Africa.
Through my hard work, determination, persistence, discipline I was offered a
contract to occupy the role of Team Support, which I still am to this day.

This journey has exposed me to discovering the African continent through
travel, it has allowed me to engage and exchange ideas with other young
people, to occupy leadership roles and serve my community. Being part of the
development agenda has motivated me to consider perusing my Master degree
in a year or two, I also plan to join other start up organizations to contribute
and play my role in the process. Being part of MINDS has encouraged me to
seek more opportunities on the African continent and peruse a vision of Pan-
Africanism.

                                       31
KINGJAMES 42466
Build a career
that lasts
In 1795, Nicolas-Jacques Conté invented the pencil.
Who knows how many stories, scientific insights or
works of art might have gone unrecorded without it?

Back then, things were made to last. At Sanlam, we still believe
in this way of thinking. That's why we've spent the last 100 years
building a better world for others to inherit, and that includes
investing in future leaders, like you. If you join Sanlam as a graduate,
you'll be placed in one of our Graduate Programmes, where we'll
guide you to realise your ambitions, grow your skills and develop
your leadership potential to last for years to come.

Apply for one of our Graduate Programmes today.
www.sanlam.co.za/graduates

For generations to come
Sanlam is a Licensed Financial Services Provider.
11 Things to never say in an interview,
    according to a hiring manager
Over the years, I have interviewed                  Let's take a look at some interview
hundreds if not thousands of candidates             pitfalls that instantly highlight a lack of
for jobs in a variety of industries, roles          confidence and a few tips on how to avoid
and countries. There have been countless            them:
memorable moments, both good and bad,
which is why I am thrilled to share my              1. "So, you're in the tech space…" or
insights into what I look for in a candidate           "So, you're a leader in the tech
during interviews.                                     space, right?"

I can usually get a good idea of who I'm            If it's clear that the company you are
about to meet from the first read of a              interviewing with is indeed in the tech
candidate's CV, but during the interview,           space, then you haven't said anything
it all comes down to preparation, positive          smart! What you're doing is making
attitude and potential. To me, a successful         idle small-talk. Throw-away statements
interview is founded on the combination of          like this may put the interviewer on the
things – from verbal to non-verbal – which          defensive – and turning this statement
can all be summed up with one word:                 into a question demonstrates a lack of
confidence.                                         confidence in what you've said and your
                                                    need for the interviewer's validation.
Confidence is about open and engaged                You're either nervous, haven't done your
body language – sitting tall, not fidgeting         homework – or both. Avoid this at all costs.
and giving your full attention to the
interviewer. Speaking confidently about             2. "What exactly does the company/this
your experience and letting your passion               department do?"
shine through is key. Knowing how to
frame your questions and ask them in a              Finding the answer to this question is part
way that gives you the insights you need            of your research. Your questions need to
to make an informed decision about your             show that you've put in the time and done
future also goes a long way in building an          some basic research about the company
aura of confidence.                                 and its role. Instead, consider asking

                                               34
what projects the department is currently            everything, you'll give the impression
engaged in or what challenges it faces,              there's nothing your prospective employer
with a view to highlighting the value you            can teach you. Your eagerness to learn is
can bring.                                           one of the key traits an interviewer looks for.

3. "Why did you want to interview me?"               8. "I'm so excited/thrilled/passionate
    or "What did you like most about me                 about … spreadsheets."
    from reading my CV?"
                                                     Your passion for Excel may know no
Any good interviewer will have read your             bounds, but be clear about where your
CV and will have an idea of what makes               passion truly lies, not where you think
you a good candidate, but they are unlikely          the interviewer wants it to be. Hone
to show you their hand. Instead of asking            the message you want to leave behind.
this, prepare to answer questions like 'what         Perhaps you're truly passionate about
impression do you think your CV gives me             organisation – so say that and give
about you?'                                          examples of when you turned a chaotic
                                                     situation into a manageable one.
4. "What skills do you think I could bring
   to the role?"                                     9. "I liked the blog you wrote on X."

Framed this way, this question subtly                If you're going to make this statement,
defers to the interviewer to highlight your          qualify it. Say why you liked it or what it
skills, which is the wrong way round.                meant for you. Perhaps the blog sparked a
Rather, be prepared to talk about your               creative idea that you'd like to talk about.
skills and relate them to the requirements           Otherwise, it's another indicator of nerves
listed in the job description. Work your             – a poor attempt to get your interviewer on
message into your response if your                   your side.
interviewer says 'tell me about yourself ' or
another appropriate point.                           10. "When I worked at company X, I really
                                                         didn't like their approach to Y. How
5. "Would I be a good fit for the team?"                 does your approach to Y work here?"

This is not a bad question to have in the            Be careful not to ask your questions framed
back of your mind – but it's not one to ask          around a negative experience of a current
the interviewer! Other questions to ask              or former employer. Keep things positive
yourself before the interview and again on           and respectful and be delightful. Instead,
reflection afterward are, 'Is the company            simply ask 'How do you approach Y?'.
culture aligned with my values?' 'Can I
keep up with the pace?' 'Are these the kinds         11. "I don't have an answer for you."
of colleagues I want?'.
                                                     Interviews are not a trip down easy street
6. "I'm awful at X…"                                 – so don't expect them to be. A good
                                                     interviewer will throw you a curve ball
Don't work against yourself. Be humble,              from left field. They're looking to see how
not self-effacing. Rather than focus on a            you think on your feet. If you freeze, it's not
weakness, re-frame it. Instead, talk about           ideal, but if you truly don't have an answer
an area you would like to improve and ask            in the moment, tell them you'll come back
about opportunities for training at the              to them – and if you say that, make sure
company.                                             you do.

7. "I'm amazing at X…"                               Sourced from: https://www.glassdoor.com/
                                                     blog/never-say-in-an-interview-ibm/
Statements like this can work against
you, as well. If you claim to be expert at

                                                35
HOW TO ACE A SKYPE INTERVIEW
Before you can get onto the first rung of the career ladder, you must overcome the dreaded initial
hurdle: the interview. Whether you're a seasoned pro or you're just getting to grips with how it all
works, it's crucial to prepare thoroughly, and Skype interviews are no exception.

A wonder of the internet age, Skype interviews are perfect for anyone unable to travel to their
interview, or only available outside of working hours. However, being in the comfort of your own
space doesn't mean you can totally relax – you still need to bring your A game, and we've got a few
pointers to help you do as good a job as possible.

LOOK THE PART
You might think of Skype
interviews as the perfect
chance to pair your smartest
shirt with some PJ bottoms,
but if you get caught out this
could look unprofessional.

If the doorbell rings half-way
through your interview, or
you need to rush into another
room to grab some notes that
you weren't expecting to use,
your interviewer won't want to
see those Star Wars pyjamas,
and you could risk giving the
wrong impression.

Dress like it's a face-to-face
interview, and make sure you
look at the camera, rather
than your own digital reflection.

Checking the time of an interview before it begins is always sensible, but even more so if you have
to factor in different time zones. When you schedule your appointment, state which time zone
you're making reference to (for example, 17:30 GMT) so everyone can be on the same page.

It's also important to know which one of you is going to initiate the call, as this will prevent either of
you waiting unnecessarily and demonstrate how organised you are.

Have all of your interview notes and preparation to hand before you begin so you don't have to
spend a long time searching for the information you need. If there's anything particularly important
you need to see at all times, create a sticky note on your computer so you can spot it immediately.

CLEAN UP YOUR PROFILE
Starting a call with bby_girl.17 might not immediately endear your potential employer, so stick to
something professional and mature.

A great starting point for cleaning up your profile is to have a friend log into Skype and find you, as
they may catch something that you have missed. Make your profile picture smart and close to your

                                                    37
application picture, if not the exact same one. Remove any references to the girls' holiday in Napa
from two years ago – just to be on the safe side.

CHECK YOUR TECH
The last thing you want during your Skype interview is to discover that your audio doesn't work,
or that your Wi-Fi runs slowly with video. Give a friend or family member a test call a few days in
advance, as this will show you if everything is in working order, and allow you time to fix anything
that's not right.

Check the camera, microphone, speakers, Wi-Fi strength (and maybe invest in an Ethernet cable if
anything is amiss), and the lighting in your room. Once all of these are perfect, you'll be good to go.

It's also a good idea to have a backup plan ready in case there are complications – could you phone
them instead if your connection fails?

YOUR ENVIRONMENT
Turn on your webcam and take
a look at what you can see
around you. Is there a big pile of
dirty laundry in the corner? Are
there cobwebs in the corner?
Does the dog bed ruin the
ambiance?

Make sure that your interview
environment looks clean and
professional, and if you live
with other people maybe check
that they can stay out of the
way while you're online rather
than appearing randomly in
the background. This counts for
pets, too!

Above all, remember to smile!
Having a computer screen between you can make you feel a bit more distant, so you need to make
up for the lack of visible body language by appearing as friendly and approachable as possible.
Any interview is daunting, but preparation is key, and these Skype-specific recommendations
should help you get ready to make the best impression possible!

Sourced from:
https://www.studentemploymentservices.co.uk/blog/how-to-ace-a-skype-interview

                                                  38
ASSESSMENT! What now?
"Your Interview will include the completion of an assessment." Have you ever come across these words and felt
as if you were venturing into the unknown? The fear of not knowing what to expect, coupled with the pressure
to land your 'Dream Job' may make the assessment process seem like a daunting encounter…

Fear not fellow examinees! The PsyCaD Assessment Team has shared some useful tips below on the process.
Keep calm and keep reading.

HOW TO PREPARE FOR AN ASSESSMENT SESSION, AND WHAT TO EXPECT DURING THE PROCESS:

•    You cannot study for any assessment instrument.
•    You can, however, ensure that you:
     o Get a good night's rest.
     o Have breakfast before you come for the session.
•    During the Assessment Session, remember to:
     o Stay calm, and try your best.
     o Read each question carefully, and make sure you understand what is expected of you or what
        is asked.
     o Be honest when answering, because you do not know exactly what the company is looking for.

Know that there is a difference between a test and a questionnaire (see below):

    TEST                                  QUESTIONNAIRE
    There is only one correct answer      There are no right or wrong answers.
    per question.
    It is normally timed.                 There is normally no time limit, but try not to ponder over
    Therefore, work as fast as you can,   answers too much.
    without jeopardising accuracy.        Or: There is normally no time limit, but try not to excessively
                                          ponder over your answers.
                                          Try to avoid the middle responses or using the 'uncertain'
                                          option. The more information you can provide, the more
                                          there is that the company can use.

Written by: The PsyCaD Assessment Team – Ms Kersha Mintram, Ms Fatima Jogie, Ms Sugretta Botha and
Ms Raeesa Mayet

                                                     39
Negotiating Salary: Questions to Ask
As a creative professional, you know how to ask         you deserve more pay: In a survey by The
your clients the right questions to arrive at a         Creative Group, 45 percent of advertising and
solution that works. But are you using the same         marketing executives polled said candidates
savvy when it comes to negotiating salary?              try to negotiate salary when presented with a
                                                        job offer.
Regardless of where you are in your job search
or in your career, here are six questions to ask
yourself or your potential employer.
BEFORE NEGOTIATING SALARY
1. HOW MUCH DO I WANT AND NEED?
   Before you walk into a salary negotiation,
   and even as you're sifting through job ads,
   you need to know your bottom line. First,
   think about your salary history: You don't
   want to go lower than what you've been
   making unless you've moved to a less
   expensive city, you believe the benefits or
   bonus structure compensate for a lower base
   salary, or the job is less demanding than
   what you have done before.
   Next, consider your present obligations and
   future financial goals. Remember, the best
   time to boost your annual salary is before
   you accept a job offer, not after you've been
   with the same employer for several years.
   Don't shy away from negotiating if you think

                                                   40
Yes, you can negotiate more than just the
                                                                salary. According to another survey by The
                                                                Creative Group, 36 percent of advertising
                                                                and marketing executives said candidates
                                                                most often ask for more vacation days,
                                                                followed by flexitime (26 percent) and
                                                                telecommuting options (15 percent). Although
                                                                the employer's policy may be to give every
                                                                worker the same non-wage compensation,
                                                                there may be wiggle room for certain perks
                                                                during a salary negotiation.
                                                             4. WHAT'S THE POTENTIAL FOR SALARY
                                                                INCREASES AND PROMOTIONS?
                                                                OK, so the employer puts a so-so salary
                                                                on the table and can't go any higher. Is
                                                                that enough reason to turn down the
                                                                job? Not necessarily. If there are frequent
                                                                opportunities to move up in the ranks – with
                                                                corresponding raises – it may still be worth it
                                                                to sign on. While you're talking money during
                                                                a salary negotiation, also ask about signing
                                                                and retention bonuses.
2. HOW MUCH ARE OTHERS MAKING?
                                                             AFTER THE SALARY NEGOTIATION
   It would be uncouth to poll your future
   colleagues about their wages, but you can                 5. IS IT TIME TO STOP PUSHING?
   consult resources like The Creative Group                    Many hiring managers expect candidates to
   Salary Guide to see what creative professionals              push back once or even twice during a salary
   with your skills and experience are earning.                 negotiation. But be careful: If you ask for too
   Having this information can help you gauge                   much or refuse to negotiate, an employer
   whether the posted salary range or an actual                 could perceive you as difficult and rethink
   offer is laughable, on target or outstanding.                the offer. At the same time, don't settle for
DURING THE SALARY NEGOTIATION                                   a package you're unhappy with. If you're
                                                                not getting what you need during a salary
3. WHAT'S THE ENTIRE PACKAGE?                                   negotiation, be willing to bow out gracefully.
   Salary is just one part of the total compensa-
   tion, albeit a very important one. Consider               6. CAN I GET THAT IN WRITING?
   the robustness of the rest of the package:                   Before you formally accept a position, get
                                                                the final details of your negotiated wages
•   How is the medical insurance? Is it bare                    and benefits on paper; verbal agreements
    bones and expensive, or comprehensive with                  are far less binding than written ones. Ask
    low out-of-pocket costs?
                                                                for all the details on bonuses, perks, work
•   Are 401(k) contributions matched? If so, up to
                                                                hours and so forth, and review them carefully
    what percent?
                                                                before formally signing on.
•   Does the company offer reimbursements for
    education and training?                                     A salary negotiation can be stressful, but it's
•   Would you get the requisite two weeks of                    an important part of the job search – one
    vacation, or is the employer more or less                   that will have repercussions for the rest of
    generous?                                                   your career. Enter into the negotiation with a
•   If you're thinking about starting a family,                 positive attitude and the right questions, and
    what's the parental leave policy?                           you could reap the benefits for years to come.
    Then there are the less quantifiable perks –             Sourced from: https://www.roberthalf.com/blog/
    relaxed dress code, pet-friendly office, flexible        salaries-and-skills/negotiating-salary-questions-
    hours, telecommuting programs – that can                 to-ask
    make a real difference in job satisfaction.

                                                        42
A 3-STEP PLAN
FOR TURNING A
JOB REJECTION
INTO AN
OPPORTUNITY
After acing multiple rounds of interviews,                2. ASK FOR FEEDBACK
daydreaming about how you're going to
decorate your office, and basking in the warm             Maybe you not getting the job ultimately had
feeling of having finally found "your people,"            little to do with you, but maybe not. And the
you've just opened an email that says, "Thank             only way for you to find out is to ask what you
you for applying, but..."                                 could have done better.

Bummer.                                                   In general, it seems interviewers are typically
                                                          pretty hesitant to do this, but it doesn't hurt to
But before you send a strongly worded email,              ask, especially if you made it to the final round.
order a glitter bomb, or dissolve into a puddle           If they don't respond, there's no harm done,
of self-pity, take a deep breath and try to               and you get bonus points for being the type
read the situation for what it is: You got really         of person who seeks feedback. If you do get
close. Final round interviews typically mean              feedback, you'll have something to work on for
you're competing with only one or two other               your next interview. Win-win.
people. The hiring manager likely remains very
impressed with your skills, but for some reason—          Make it easier by asking something less broad
which may or may not even be related to you—              than, "Do you have any feedback you can offer
gave the role to someone else.                            me?" Try something like, "Are there particular
                                                          skills that you think I could bolster for future
Don't throw away all the effort you've put into           opportunities?" or "Pointers on how I could better
this company by moving on without responding.             approach the technical portion of the interview
This might not be exactly the opportunity                 would be greatly appreciated."
you were envisioning, but it's an opportunity
nonetheless. Make the most of it by sending a             3. KEEP THE DOOR OPEN
thoughtful thank you note. Here's how.                    At this point, you're already going to successfully
1. SAY THANK YOU                                          make the impression that you're a gracious
                                                          and introspective person. Good job. Wrap up
First things first: Say thank you. Hosting a              by keeping the door open and maximizing this
candidate for an interview takes time, effort, and        chance to expand your network. Reiterate your
a surprising amount of coordination from many             interest in the type of work you interviewed for,
people. You may not have landed the job, but              and ask that the team keep in you in mind for
that doesn't mean they didn't try to be courteous         future similar opportunities. You never know
hosts throughout the interview process.                   what this simple request could lead to. It's okay
                                                          to be bummed out about not getting the job, but
The key here to not sounding generic or even              don't let it hold you back for long. Who knows?
passively annoyed is to be specific. Thank the            This could actually lead to your next big break.
hiring manager or recruiter for the chance
to learn more about the company and meet                  Sourced from: https://www.themuse.com/advice/
the team and for the overall experience of                this-is-the-email-smart-people-send-when-theyre-
interviewing for the role. Did anything from the          rejected-for-a-job
day stand out to you in particular as a positive
memory? Write about that. Just a sentence or
two will do.

                                                     43
So you're about to start your new job and are looking forward to putting your skills into action and
meeting new people. You are called into the Human Resources office to sign your contract and you
see it "you are entitled to 10 leave days annually." You are shocked! "Only 10 days? That's not enough! My
friend at That-Other-Amazing Company gets at least 21 days of leave. I am going to die of exhaustion!" you
think to yourself. Perhaps if you had done your research you could have been in a better position
to negotiate your benefits, such as leave. You decide to sign the contract thinking that it will be too
much of a hassle to look for another job and go through another series of interviews.
There are many Basic Conditions of Employment, but for the purpose of this article, we will focus on
Conditions for Leave. Information on leave can be found in Chapter Three of the Basic Conditions of
Act, 75 of 1997. Four types of leave and their conditions are described below:

   ANNUAL LEAVE:
   •   21 Consecutive days, or one day for every 17 days worked, or one hour for every 17
       hours left.
   •   Granted no later than six months after end of leave cycle.
   •   An employer instead of leave should not grant an employee pay, except if employment
       is terminated

   SICK LEAVE:
   •   In a period of 36 months, you are entitled to six weeks' paid leave.
   •   During the first six months, an employee is entitled to one day's paid leave for every 26
       days worked.
   •   An employer may request a medical certificate before paying an employee who is
       absent for more than two days or is frequently absent.

                                                    45
MATERNITY LEAVE:
   •   Four consecutive months maternity leave are granted to a pregnant employee.
   •   A pregnant employee or employee nursing her child is not allowed to perform work
       that is hazardous to her or her child.

   FAMILY RESPONSIBILITY LEAVE:
   •   Three days paid family responsibility leave per year
   •   Applies when employee's child is born or sick, in event of death of a spouse, life partner,
       parent, adoptive parent, grandparent, child, adopted child, grandchild or sibling.
   •   An employer may require reasonable proof.

Always know what options you have in the workplace and do your research into what your rights
are so you can negotiate your benefits from a place of knowledge. Remember that with knowing
your rights come with the responsibility that you do not abuse them either. For more information
on the full Basic Conditions of Employment, make sure you visit the South African Department of
Labour website on http://www.labour.gov.za/DOL/.
Written by: Ms. Lucy Chirwa, PsyCaD Career Services: Counselling Psychologist
Inserts of article is sourced from http://www.labour.gov.za/DOL/legislation/acts/basic-guides/basic-guide-
to-employers-basic-conditions-of-employment-duties/?searchterm=conditions%20of%20employment

                                                    46
STARTING YOUR ADVENTURE
                                    have to be. BE courageous,                                    3. FIND your passion
                                    BE bold, BE inquisitive, BE                                      SOMETHING
                                    conscious, BE extraordinary,
                                    BE adventurous, BE free, BE                                   Success comes from doing
                                    brave. Your path will change,                                 something that you love.
                                    your mind will change, you                                    FALSE.
                                    will change- embrace it, live
                                    it, be it. If it is easy, it won't                            Success comes from doing
                                    be worth it. The qualification                                something.
                                    you are doing now will not
                                                                                                  You have to start
                                    determine where you end up
                                                                                                  somewhere. The perfect job
                                    you decide that.
                                                                                                  is not going to slide into your
                                    2. DESIGNING YOUR                                             DMs, it is not going to follow
                                       "FOOTPRINT"                                                you, it will not send you a
                                                                                                  friend request. You have to
                                     purpose                                                      put yourself out there and
                                     /'pə pəs/
                                                                                                  show that you are worth it.
                                     noun
                                                                                                  Go ahead and wing it, make
By Neelofar Mayet                     1. the reason for which something is done or created
                                         or for which something exists.
                                                                                                  it up along the way if you
Lecturer: Department of                  "the purpose of the meeting is to appoint a trustee"
                                         synonyms: motive, motivation, grounds, cause,
                                                                                                  must. But do something-
Strategic Communication, UJ              impetus, occasion, reason, point, basis, justification
                                                                                                  anything. Get a job and work
                                    Find your purpose. The world                                  hard. Work- not because you
Starting a career can be            is a big place- your job for                                  need a salary- but because
difficult and nerve wrecking.       now is to find your place in                                  you are building your empire.
My advice to you- Why not           it. Make choices and make                                     Work- not because you have
start an adventure instead?         mistakes, take steps forward                                  to, but because you choose
                                    and take breaks, discover the                                 to be a part of something
1. YOU WILL NOT END UP              world and discover yourself.                                  bigger than you. Work- not
   WHERE YOU START                  There will be thousands of                                    because the world owes
                                    graduates (just like you)-                                    you something (it doesn't)
If you find yourself on a path                                                                    but because you owe it to
                                    What makes you different?
that you do not like, If you look                                                                 yourself to show the world
                                    What makes you valuable?
ahead and are not impressed                                                                       what you have to offer,
by the future, If the destination   The real world will not have                                  you owe it to yourself to be
is not what you signed up           consultation times, there                                     great. If you want something
for- leave the path and find a      will be no uploaded slides,                                   badly enough, you will make
new path. Too often you are         no guidelines to survival, no                                 a plan; If not, you will make
told to have a plan, to have        study guides or assignment                                    an excuse. An education
goals, to have a vision, to         briefs- It will all be up to                                  is only the beginning- It is
follow the rules - TO KNOW.         you- and your purpose will                                    not about what you know,
Remember that you are a             determine how far you get.                                    it is about what you do with
work-in-progress. You do                                                                          what you know.
not have to know everything         What will you leave behind,
(you do not have to know            what will your footprint look
anything at this point), you        like, what is your purpose?

                                                               47