CYBER THREATSCAPE REPORT 2018
If your browser does not support JavaScript, please read the page content below:
CYBER THREATSCAPE REPORT 2018
2 > CYBER THREATSCAPE REPORT 2018 CONTENTS EXECUTIVE SUMMARY What's inside? WHAT'S HAPPENING? Iranian threat is a growing force to be reckoned with Extended supply chain threats are challenging the ecosystem Critical infrastructure is a high-value target for threat actors Advanced persistent threats are becoming more financially motivated Miner malware is creating a cryptocurrency surge PROACTIVE DEFENSE APPENDIX ABOUT THE REPORT 5 12 27 32 38 48 59 61 62
3 > CYBER THREATSCAPE REPORT 2018 When Accenture Security asked CISOs about the risks they face, 71 percent of respondents said cyberattacks are still a "bit of a black box; we do not quite know how or when they will affect our organization," a rise of 5 percent over the year.1 In a more recent study, only 13 percent of organizations consider future threats when drawing up their security budgets.2 These responses point to a clear need for more effective use of actionable threat intelligence.
71% OF RESPONDENTS SAID CYBERATTACKS ARE STILL A "BIT OF A BLACK BOX; WE DO NOT QUITE KNOW HOW OR WHEN THEY WILL AFFECT OUR ORGANIZATION." Accenture Security iDefense threat intelligence analysts were not surprised to learn that 71 percent of organizations are still growing and expanding their knowledge of cyberattacks, hacktivist activities, cyber espionage, and other cyber threats. Organizations need to enhance their threat intelligence capabilities to stay ahead of cyber threats, not just activate their incident response plans when their network is breached. They need to expand their team's research capabilities, their ability to provide strategic insights, and grow their use of cyber research tools and technologies.
Organizations must focus on building a data-driven approach fueled by threat intelligence to better anticipate potential attacks and develop a more proactive security posture for their businesses based on strategic, operational and tactical demands: EXECUTIVE SUMMARY
4 > CYBER THREATSCAPE REPORT 2018 FIGURE 1 Strategic,operationalandtacticalthreatintelligenceissuesandbenefits
Strategic—gaining the intelligence that informs decisions on policy, executive decisions and plans
Operational—creating intelligence that informs decisions on choosing how to handle and respond on a day-to-day basis
Tactical—having the intelligence to inform decisions on how to technically and specifically execute operations Organizations should stay as current as possible on both the broader threat landscape and the specific threats that adversaries pose as they relate to the enterprise environment (Figure 1).
Executivesummary
5 > CYBER THREATSCAPE REPORT 2018 What's inside? Cyber threat actors and threat groups are continuously networking, researching, and testing out new tactics, techniques, and procedures (TTPs). They are also always looking for new ways to disrupt operations, make money, or spy on their targets. iDefense threat intelligence analysts have observed multiple tactical shifts in terms of victim network targeting, use of attack tools and technologies, and use of up-and-coming monetary vehicles to attain maximum return on investment (ROI). In the 2017 mid-year Cyber Threatscape Report, we discussed the continued development of Iran's cyber-espionage programs and influence operations.
The expectations of growth in Iran's cyber-espionage activity described in that report have been realized. The threats posed by Android malware and ransomware developed in Iran and used by actors located in Iran are growing and expanding beyond levels seen prior to the past year. It is not just threat actors located in Iran from which iDefense threat intelligence is seeing more activity; threat actors and threat groups across the globe are broadening their attack scope. They are not just directly attacking chosen targets with spear-phishing campaigns and vulnerability exploitation; they are looking to reach their targets via the networks of thirdor fourth-party supply chain partners by exploiting weaknesses in less modern technologies, or by attacking Internet of Things (IoT) and Industrial Internet of Things (IIoT) technologies—in the oil and natural gas industry, in particular—that were not originally designed with cyber defense in mind.
The convergence of information technology (IT) and operational technology (OT) is opening doors to adversaries to disrupt operations, deploy crypto-mining malware, or to conduct deep-seated espionage operations.
Although the attribution of attacks is improving, and arrests have been made, when one cyber criminal is captured, a new one quickly emerges. Cyber defenders must continue to be vigilant and pivot their defense patterns quickly to meet the evolving attack vectors. Our observations, explored in detail in this report, identify key areas for concern: Executivesummary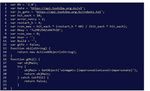 6 > CYBER THREATSCAPE REPORT 2018 IRANIAN THREAT IS A GROWING FORCE TO BE RECKONED WITH Iran-basedthreatactorsandthreatgroupsarelikelytocontinuetogrow theirmaliciousactivitiesandcapabilitiesintheforeseeablefuture.
iDefense threat intelligence analysts have uncovered evidence that the number of nation-state-sponsored cyberattacks has grown, and this is likely to continue. iDefense threat intelligence indicates that the Iranian government and hacktivists located in Iran pose a disruptive or destructive cyber threat against the United States, Europe, and the Middle East. Iran will likely focus much of its attention on other Middle Eastern nations; however, Iran-based threat actors have the potential to pivot their attacks to other nations, consumers, or businesses. Organizations, businesses, and governments should not ignore the Iran-based threat; they should proactively build resilience against it, especially against Android-based malware and ransomware, as Iran-based threat actors will likely use these as their cyber weapons of choice.
The attack surface for threat actors and threat groups growing and expanding. iDefense threat intelligence has been closely tracking the growth in number and types of Android-platform-specific malware. Threat actors are capitalizing on unofficial or third-party Android application marketplaces as their key destinations for malicious application delivery using obfuscation techniques. Threat actors also regularly attempt to disseminate malicious applications through the official Google Play Store to appear legitimate and reach a larger installation base. The development and use of ransomware from Iran is likely to continue.
The increased repurposing of popular malware by Iranian actors could lead to the use of ransomware for destructive purposes by statesponsored organizations.
Executivesummary
7 > CYBER THREATSCAPE REPORT 2018 EXTENDED SUPPLY CHAIN THREATS ARE CHALLENGING THE ECOSYSTEM Organizations should think beyond the enterprise to the full ecosystem. Future enterprises might conduct business electronically with hundreds or even thousands of suppliers and partners around the world, each of which can expose such companies to cyberattacks. Organizations should work with their ecosystem partners to jointly protect themselves. Today, however, only 39 percent of companies say that the data exchanged with strategic partners or third parties is adequately protected by their cybersecurity strategy.
Cyber adversaries have slowly shifted their attack patterns to exploiting thirdand fourth-party supply chain partner environments to gain entry to target systems, even in verticals with mature cybersecurity standards, frameworks, and regulations.
Organizations operate in a complex and challenging environment. During the past few months, we have collected intelligence on recent campaigns that highlight the challenges of combatting weaponized software updates, prepackaged devices, and supplier ecosystems as these all fall outside the control of victim organizations. iDefense threat intelligence analysts believe cyber criminal, espionage, and hacktivist groups will continue to target supply chains and the strategic business partners that contribute to them for monetary, strategic, and political gain. Executivesummary
8 > CYBER THREATSCAPE REPORT 2018 CRITICAL INFRASTRUCTURE IS A HIGH-VALUE TARGET FOR THREAT ACTORS Nation-state-sponsored, hacktivist-driven, and other adversarydriven attacks on IIoT systems are increasing in the utilities, oil and natural gas (ONG), and manufacturing industries.
iDefense threat intelligence profiled the ONG industry as an example. Adversaries are taking advantage of the fact that the ONG industry is slowly moving to digitize its IIoT systems. The current cybersecurity procedures do not seem to be fully prepared to meet the rapid convergence rates of IT and OT. In fact, 66 percent of surveyed ONG IT managers said digitization has made them more vulnerable to security compromises.3 The ONG industry will continue to be an attractive target for threat actors, given the high number of entry points along the value chain, rise of IIoT, and the potential damage or disruption that a cyber incident could inflict on the security and economy of a given oil producing country.
Our analysis indicates that despite the potential increase in these security vulnerabilities to the OT environment, IT-OT convergence will continue to grow within the ONG sector.
Threats to the ONG industry will continue to broaden. Organizations need to adopt a corporate cybersecurity culture that consists of continuous security awareness and training for all employees, IT teams, and OT teams. The IT and OT teams need to build strong collaborative processes and procedures to reduce or prevent future cyber incidents. ONG industry organizations need to hire new talent to manage and support emerging technologies, including artificial intelligence (AI)-based technologies at the upstream level, and should make sure the IT-OT convergence aligns with the priorities and concerns of both IT and OT departments.
Executivesummary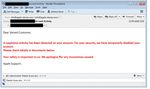 9 > CYBER THREATSCAPE REPORT 2018 ADVANCED PERSISTENT THREATS ARE BECOMING MORE FINANCIALLY MOTIVATED Financially motivated cyber criminals are stepping up their game. Much reporting on advanced persistent threat (APT) cyberattacks indicates financial attacks are motivated by espionage. Using TTPs akin to their espionage counterparts, groups such as Cobalt Group and FIN7 have allegedly been targeting large financial institutions and restaurant chains successfully. FIN7 continues to innovate, with analysts having observed a new version of the Bateleur malware, version 1.1.0, in April 2018.
iDefense threat intelligence finds that FIN7 has been less active in 2018 than in the previous year, but this decreased activity does not mean this threat is not present. The FIN7 malware did not include major upgrades from the previous version (1.0.8) but instead included only minor changes, such as the addition of a new network traffic encoding prototype function. Other threat groups have been less active and even dormant. The leader of the Carbanak and the Cobalt Group was arrested by the Spanish National Police on March 26, 2018. The Cobalt Group became dormant in March and April 2018 but renewed attacks in May.
This might indicate new threat group leadership. iDefense threat intelligence will continue to monitor these groups closely to see how their attacks might evolve. They might pivot their attention to other industries or other high ROI cyberattacks.
Executivesummary
10 > CYBER THREATSCAPE REPORT 2018 MINER MALWARE IS CREATING A CRYPTOCURRENCY SURGE Cyber criminals have grown their use of cryptocurrency miner malware. It has been one of the largest growth areas in malware in 2018, and its growth is likely to continue into 2019. Miner malware rewards its operators with the cryptocurrency mined on infected hosts, with those victim systems potentially benefiting from rapid fluctuations in price. Such fluctuations are caused by rampant speculation. Traditionally, miners have sought Bitcoins due to the currency's wide adoption among cyber criminals and legitimate businesses.
iDefense threat intelligence has documented a radical shift toward mining alternative cryptocurrencies, most notably Monero. Monero can be more easily and efficiently mined. Tracking Monero transactions is more difficult than tracking Bitcoin transactions.
GDPR can unleash serious risks for businesses across the globe. GDPR has had significant effects on the risk calculations of organizations holding EU subjects' data. The risk of data theft and manipulation from external actors remains high, despite the increased regulatory burden. iDefense threat intelligence analysts assess it is likely that cyber criminals will try to leverage the threat of GDPR non-compliance in attempts to extort organizations, especially in the immediate aftermath of GDPR implementation in May 2018. iDefense threat intelligence analysts have already identified actors discussing how to leverage GDPR as a social engineering lure when communicating with target organizations.
Executivesummary
11 > CYBER THREATSCAPE REPORT 2018 Ransomware continues to be the most prevalent attack vector for extortion operations, with attacks against organizations doubling from 2016 to 2017, rising from 13 percent to 27 percent of all reported incidents targeting corporations.4 Cyber criminals are innovating their attack methods and diversifying toward the use of multi-functional ransom malware—encompassing secondary functionality such as miner malware or data exfiltration—to ensure a second layer of possible profitability. iDefense threat intelligence analysts predict that targeted attack groups will continue to use ransomware, with threat actors repurposing malware advertised on the criminal underground to deflect attribution efforts away from APT groups' use of destructive malware.
Our threat intelligence experts and cyber defenders take great pride in uncovering cyber adversaries and their tactics, techniques and procedures (TTPs). We aim to build tactical and strategic threat intelligence for our clients to better defend their networks and make data-driven business decisions to stay ahead of relevant threats to their business.
The Cyber Threatscape Report 2018 relies on iDefense intelligence collection, research, and analysis including research using primary and secondary open-source materials. It covers the increased prevalence of destructive attacks; the aggressive use of information operations by nation-states; growth in the numbers and diversity of threat actors; as well as the greater availability of exploits, tools, encryption, and anonymous payment systems available to malicious actors. Executivesummary
12 > CYBER THREATSCAPE REPORT 2018 IRANIAN THREAT IS A GROWING FORCE TO BE RECKONED WITH Topline assessment:
Post the Joint Comprehensive Plan of Action (JCPOA) annulment, the Iranian government's behavior has been defensive. Unless the country is placed under extreme economic pressure, it is unlikely to pose a disruptive or destructive threat against the United States or Europe. However, Saudi Arabia, the United Arab Emirates, Bahrain, and Israel are more likely to face cyberattacks emanating from Iran.
The attack surface pertaining to Android devices, specifically in Iran and other countries where update adoption is low, will continue to expand. Unofficial and third-party Android application marketplaces continue to be used broadly and will increase in availability and utilization. This increased use will lead to more opportunity for malicious application delivery using obfuscation techniques through the official Google Play Store in an effort to appear legitimate and reach a larger installation base.
iDefense threat intelligence analysts predict that actors in Iran will continue to develop and deploy ransomware that they have repurposed from popular malware. State-sponsored organizations such as the Islamic Revolutionary Guard Corps (IRGC) Cyber Command could use such ransomware. WHAT'SHAPPENING?
13 > CYBER THREATSCAPE REPORT 2018 Iran's geopolitical trends iDefense threat intelligence has seen a high increase in the number of cyberattacks, types and uses of ransomware, and malware trade and usage by threat actors based in Iran; hence, iDefense threat intelligence is carefully tracking Iranian cyber threats to ensure clients are adequately protected from this growing and expanding cyber threat. iDefense threat intelligence analysts predicted that based on the United States President Donald Trump's removal of Secretary of State Rex Tillerson from his position, the nomination of former US CIA Director Mike Pompeo as the secretary of state, and the appointment of former US Ambassador to the United Nations (UN) John Bolton as the National Security Advisor, the Obama-era Iran nuclear agreement better known as "JCPOA" would end.5 Consequently, the annulment of the JCPOA by the current United States president has put Iran in a defensive position, which has led Iran's supreme leader Ayatollah Ali Khamenei (a hardline cleric) to use harsh rhetoric against the United States president and the United States as a whole and to threaten to resume Iran's nuclear activities, especially if talks with European counterparts fail.6 Although based on current Iranian policy, the feud may not lead to any disruptive or destructive cyberattack against the United States or European counterparts in the near future.
The Iranian government is likely to continue its cyber espionage activities and develop its cyber capabilities for political and strategic influence; however, it might also take a more aggressive posture against its neighboring rivals and regional enemies, such as Saudi Arabia, the United Arab Emirates, Bahrain, and Israel, for encouraging and supporting the United States decision on the annulment of the JCPOA agreement.
What'shappening?
14 > CYBER THREATSCAPE REPORT 2018 iDefense threat intelligence analysts believe that a result of political tensions stemming from the possible abolishment of the JCPOA agreement will be that the IRGC Cyber Command is highly likely to resurrect its cyber threat activity against organizations in multiple industry sectors such as the financial, critical infrastructure, healthcare, government, and military, and energy sectors; consequently, iDefense threat intelligence assesses operational and economic risks to these organizations are likely to increase.7 Iran's cyber espionage Growing POWERSTATS malware family activity iDefense observed that the POWERSTATS malware family activity is on the rise and continuing to evolve, as seen in targeted attacks that Palo Alto Networks has dubbed "Muddy Water."8 POWERSTATS is a PowerShell-based first-stage backdoor that uses and drops scripts to contact a command-and-control (C2) server.
The malware performs On September 14, 2017, the Director of National Intelligence,theHonorableDan Coats,providedhisremarksattheBillington CybersecuritySummit,stating,"Iranand NorthKoreaareimprovingtheircapabilitiesto launchdisruptiveordestructivecyberattacks tosupporttheirpoliticalobjectives."Office oftheDirectorofNationalIntelligence. What'shappening?
15 > CYBER THREATSCAPE REPORT 2018 reconnaissance on a victim system, lowers its Microsoft® Office security settings, and can execute any PowerShell command the threat actor using it sends. This threat activity was first observed and disclosed by iDefense threat intelligence in 2017; however, it has continued to blossom in 2018. The first generation of POWERSTATS malware used basic PowerShell and VBScript and has grown in complexity and sophistication, mainly due to the public reporting of its activities. This evolution has included more sophisticated and more advanced infection and evasion techniques, such as AppLocker bypass methods, malware analysis tool detection, antisandbox checks, extended C2 proxy lists, base64 encoding, and PowerShell obfuscation that is more layered.
In addition, new infection vectors have been observed; they include infection via a Java-based version coupled with a BurpSuite-KeyGen and a malicious Microsoft Help file. In initial reporting from October 2017, iDefense threat intelligence attributed this activity with moderate confidence to Iran-based actors. Evidence of specific strings and metadata found within the malware has strengthened our assessment of the malware's Iranian origin; additionally, the malware's continued changes are consistent with the identified threat group behind this malware. Deep familiarity with this threat group has enabled iDefense threat intelligence to identify previously undetected and unreported samples that have assisted in tracking this group.
Furthermore, a third party posed as a victim and participated in sessions with the hacker behind this malware, enabling the third party to discover a tradecraft error made by the operator: the exposure of an IP address in Iran believed to be a final endpoint. This exposed IP address contributed to our assessment.9 In response to this Iranbased attribution by the security community, iDefense threat intelligence has observed the threat actor embedding Chinese false-flag strings, as reported in the Security Ownage blog by Mo Bustami, that were added in early 2018 to cause misattribution and confusion.10 What'shappening?
16 > CYBER THREATSCAPE REPORT 2018 iDefense threat intelligence has observed this threat group continuing to focus its targeting on West and Southwest Asia, North Africa, and the Middle East, most prominently Saudi Arabia. iDefense threat intelligence has noted that the attacks have been very timely and included the targeting of Jordan during a period of political turmoil in May 2018.11 Accenture Security fully expects this activity to continue and to evolve, as public reporting of the group's TTPs continues to emerge, despite efforts by Microsoft to securely control PowerShell.12 More PIPEFISH cyber espionage efforts iDefense threat intelligence has observed the PIPEFISH (aka OilRig) cyber espionage threat group continues to be active and is advancing its toolset.13 iDefense threat intelligence assesses that this threat group has been primarily targeting Middle Eastern entities for surveillance and espionage objectives in the energy sector.
iDefense threat intelligence has maintained an effective tracking collection of PIPEFISH despite this threat group's continuous changes and shifting of techniques. It has consistently shown a propensity to reuse metadata, IP infrastructure, components of lure documents, and domain registrants, which has enabled analysts to produce high-confidence intelligence against the group. iDefense threat intelligence analysts identified new ISMDoor variants in early 2018; these variants included an information stealer and remote administration tool (RAT) that was consistent with previous samples created by this threat group.14 However, in a radical change to earlier variants, this new ISMDoor implant does not visibly implement any persistence mechanisms.
Accenture Security believes that the C2 human operator may manually download additional backdoor stages, establish implants, or create scheduled tasks in the compromised machine to achieve persistence in the absence of the persistence module in the ISMDoor. It remains unclear if the persistent component of the malware is What'shappening?
17 > CYBER THREATSCAPE REPORT 2018 removed to avoid detection or is performed manually to create tailored persistent access based on an interactive operator's assessment of the targeted system. In addition, communication from the malware was performed via the Domain Name System (DNS), which is weak to atomic domain identification and may indicate the use of manual persistence as a method to preserve the longevity of malicious DNS infrastructure. iDefense threat intelligence also observed activity from a new Trojan from the PIPEFISH Iranian threat group. Palo Alto Networks named this Trojan the "OopsIE trojan"; it is a .NET-based, packed and obfuscated malware.15 This malware uses the Internet Explorer application object to disguise its communications to make them look like they are part of a legitimate browser session.
This Trojan has the ability to execute remote commands and to upload and download files from the victim system. In addition, iDefense threat intelligence analysts attributed a newly seen PowerShell backdoor to PIPEFISH: the PRB Backdoor, which was named after the function used in the final PowerShell script payload.16 iDefense threat intelligence observed this malware targeting companies in Egypt, matching previous threat-actor interest in civil aviation organizations in the region. Third-party analysis has linked an IP address to the resolution of a C2 domain associated with the PIPEFISH infrastructure.
It is noteworthy that this PowerShell backdoor shares some similarities (obfuscation and substitutions) with the POWERSTATS backdoor, which may indicate code reuse by the "Muddy Water" actors in Iran. While these backdoors are different, their similarities are significant enough to enable analysts to conduct additional monitoring and tracking of the backdoors' repurposed code and may indicate an interesting reorganization or strategies of Iranian cyber threat groups. What'shappening?
18 > CYBER THREATSCAPE REPORT 2018 Iran-based ransomware Global ransomware attacks have dramatically increased in number over previous years and have caused millions of dollars of data recovery costs, brand damage recovery costs, operational costs, insurance costs, and other expenses to organizations. Since October 2016, iDefense threat intelligence has identified a number of Iran-based ransomware, indicating that Iranian cybercrime actors are likely to be financially motivated to target global organizations by using ransomware and cryptocurrency miners for financial gain.17 iDefense threat intelligence has also identified that Iranbased ransomware developed in Iran or used by actors located there is not only limited to the Windows operating system but also is being developed to compromise and encrypt Android mobile devices.18 iDefense threat intelligence has analyzed and identified at least two ransomware samples (TYRANT and RASTAKHIZ), both of which were repurposed by a single actor.19 The emergence of Iran-based threat actors and groups developing Iran-based ransomware, in addition to carrying out threat activities and sophisticated TTPs, opens a new cybersecurity challenge for global organizations.
The rise of state-affiliated cybercrime, as seen with Mabna Institute and its for-profit massive data theft of intellectual property from various universities and private sector organizations, provides a different perspective on Iran-based cyber criminals, their TTPs, and how they shared data with the Islamic Revolutionary Guard Corps for future research and development (R&D).20 iDefense threat intelligence identified the following ransomware variants as having been developed or repurposed in Iran: What'shappening?
19 > CYBER THREATSCAPE REPORT 2018 RASTAKHIZ
Hidden Tear variant discovered in October 2016
After activation, provides victims with an unlimited amount of time to gather the requested ransom money and pay it
Related unlock keys and the response sent to and from a Gmail address What'shappening?
20 > CYBER THREATSCAPE REPORT 2018 TYRANT
DUMB variant discovered on November 16, 2017
Disguised itself as a popular virtual private network (VPN) in Iran known as Psiphon and infected Iranian users
Included Farsi-language ransom note, decryptable in the same way as previous DUMB-based variants
Message requested only US$15 for unlock key
Advertised two local and Iran-based payment processors: exchange[.]ir and webmoney[.]ir
Shared unique and specialized indicators with RASTAKHIZ; iDefense threat intelligence analysts believe this similarity confirms that the same actor was behind the repurposing of both types of ransomware. What'shappening?
21 > CYBER THREATSCAPE REPORT 2018 WannaSmile
zCrypt variant discovered on November 17, 2017, one day after the discovery of TYRANT
Used Farsi-language ransom note asking for a staggering 20 Bitcoin ransom payment
Also advertised local Iran-based payment processors and exchanges—www.exchangeing[.]ir, www.payment24[.]ir, www. farhadexchange[.]net, and www.digiarz[.]com)—through which Bitcoins could be acquired What'shappening?
22 > CYBER THREATSCAPE REPORT 2018 Black Ruby
Discovered on February 6, 2018
May have been distributed through unknown vectors
Will not encrypt a machine if its IP address is identified as coming from Iran; this feature enables actors to avoid a particular Iranian cybercrime law that prohibits Iran-based actors from attacking Iranian victims
Encrypts files on the infected machine, scrambles files, and appends the .BlackRuby extension to them
Installs a Monero miner on the infected computer that utilizes the machine's maximum CPU power
Delivers a ransom note in English asking for US$650 in Bitcoins
Might be installed via Remote Desktop Services What'shappening?
23 > CYBER THREATSCAPE REPORT 2018 Android ransomware
Uses APK Editor Pro
Picks and activates DEX>Smali from APK Editor
Utilizes LockService application and edits the "const-string v4, value" to a desired unlock key
Changes contact information within the ransom note
Once the victim has downloaded the malicious app, the only way to recover its content is to pay the ransom and receive the unlock key. Iranian android malware Analysis of multiple malware families in 2018 has shown continued use of the "Application Update" lure for regionally specific applications. Attacks using update lures have been primarily targeting users of messaging and social media platforms (such as, Telegram, Facebook). More-targeted espionage campaigns have gone so far as to create new platforms to act as a new form of watering hole whereby the platform operates as expected, but is designed to compromise the device through which a user is accessing the platform. As most Android malware families originating from and targeting users within Iran are not available in the official Google Play store, probably due to its strict code policies, these malware families are likely disseminated via social media and unofficial Android marketplaces such as Myket. While there have been examples of threat actors successfully propagating and distributing malware via Google Play, their success is limited in number probably due to the safeguards and security controls that Google Inc. has implemented. An overall increase in the number of malware families using multi-stage mechanisms in a manner similar to PE32/PE64 infection chains, whereby What'shappening?
24 > CYBER THREATSCAPE REPORT 2018 different payload stages are selected based on reconnaissance and an assessment of the victim host, increasingly, has been seen in the wild and within targeted campaigns. The following describes how a targeted malware family attack chain may unfold: 1. The victim opens a benign Microsoft® Office document that has an inline link within the document's body. 2.The victim clicks the link, which leads to the downloading of a malicious Android application package (APK) from a compromised or owned threat actor infrastructure.
3.The Android app continues with the theme and deception of the original document, prompting the victim to either enable Device Administrator access or install a downloader and staging component on the Android device.
Users are often additionally prompted to enable a developer or "non-trusted" application installation. 4. If Device Administrator is enabled, a full-featured RAT is installed or an additional payload is retrieved and installed after the malware has completed an assessment of the device.
Due to the nature of bring your own device (BYOD) policies and the inclusion of Android devices on corporate networks, analysis of select (generally more targeted) campaigns have shown Windows (PE32/PE64) executable files being embedded within Android applications. iDefense threat intelligence analysts presently believe this is being done in an effort to use Android devices as an additional entry point to Windows corporate networks. This enables malicious actors to bypass security boundaries and information flow controls by utilizing an Android's cellular data network to bridge a targeted corporate network when the mobile device is plugged into the corporate system for charging or data sharing.
What'shappening?
25 > CYBER THREATSCAPE REPORT 2018 The most prominent change observed within the context of Android malware analysis has been developers' increased focus on evading detection. The primary methods of evading detection seen within newer versions of Android malware are as follows:
Java reflection and basic string obfuscation (to evade static detection of malware behavior as well as C2 definitions within the application).
Rotation of C2 servers that provide final-stage domain and IP address destinations within the body of response content from the Web server (to evade static and dynamic detection).
Embedded resource files called by the application instead of being defined within standard code body and functionality.
Code packing and class obfuscation.
Definition of C2 domains and IP addresses within XML fields rather than standard function calls.
Iranian threat trends and predictions Iranian ransomware development will continue to improve in the future to evade detection. Iranian cybercrime actors may have been using the aforementioned ransomware as test beds for their future attacks against foreign targeted entities or organizations, as targeting Iranian victims is against Iran's cybercrime laws. Cybercrime actors in Iran are now more capable of using, mining, or exchanging cryptocurrencies, as Iranian nationals are becoming more and more familiar with blockchain technology and are better at understanding the concept of cryptocurrencies.
The development and repurposing of ransomware on both desktop and mobile platforms may also be used for blackmail or extortion.
What'shappening?
26 > CYBER THREATSCAPE REPORT 2018 Exploitation of the Android platform will continue to expand, especially in regions where adoption of current operating system versions is significantly lower. The availability and delivery of updates from telecommunication providers via over-the-air (OTA) mechanisms will continue to be insufficient for users to apply regularly, further exposing end users to threats, such as by enabling them to inadvertently install spyware, keyloggers, or RATs by a malicious third party. Unofficial Android marketplaces will also continue to increase in number, enabling threat actors to infect more devices at an increasing rate.
Threat actors will continue to attempt to utilize legitimate mechanisms (such as, Google Play) to facilitate malware distribution. Due to the level of persistence and complexity that malware can have when it is present in Google Store, iDefense threat intelligence analysts believe this avenue will continue to be used primarily in highly focused cybercrime or espionage campaigns.
What'shappening?
27 > CYBER THREATSCAPE REPORT 2018 EXTENDED SUPPLY CHAIN THREATS ARE CHALLENGING THE ECOSYSTEM Topline assessment:
Thirdand fourth-party environments provide adversaries with an entry point, even in verticals with mature cybersecurity standards, frameworks, and regulations.
Recent campaigns highlight the challenges of combatting weaponized software updates, prepackaged devices, and supplier ecosystems as they fall outside the control of victim organizations.
Cyber criminals, espionage, and hacktivist groups will continue to target supply chains for monetary, strategic and political gain. Supply chains are an integral component for enterprises as they work to bring their products and services to market. Consisting of Nth parties, supply chains are a robust web of large, medium, and small firms that underpin the operations of nearly every organization globally. With such an important role to play, these networks are attractive targets for nefarious cyber activity perpetrated by cyber criminals, hacktivists, and nation-states. Threat actors have identified supply chains as being effective means of infiltrating or affecting victim organizations. Even verticals in which companies have bought into the maintenance of mature security hygiene or in which the regulatory landscape has forced such adoption, supply chains still present openings. Firms that are cornerstones of the supply chains of other institutions bear the burden of evaluating threats as both suppliers and consumers. What'shappening?
28 > CYBER THREATSCAPE REPORT 2018 Supply chains are not homologous across every organization; however, there are higher-level groupings to which threats can be aligned. Successful attacks involving the supply chain of affected organizations have included software and hardware weaponization, data theft (IP data, personally identifiable information, insider information, etc.), logistics disruption, and intrusions (watering holes, e-mail compromise, etc.). Overview Attacks against supply chains have been both opportunistic and targeted. Vulnerabilities with global impact, like Meltdown and Spectre, have exposed a vast pool of potential organizations that could be affected via commodity campaigns.
False patches laced with Smokeloader quickly appeared following the end of the embargo placed on the disclosure of the Meltdown and Spectre vulnerabilities.21 Periods of widespread vulnerability disclosure provide opportune times for actors to distribute malicious communications to users anticipating updates. Targeted attacks against technology supply chains can be especially damaging. The devastating Petya pseudo-ransomware outbreak on June 27, 2017, showed security practitioners worldwide, throughout all verticals and in both public and private sectors, that even attacks intended for limited targets can inflict massive collateral damage on companies with operations in targeted countries or sectors.
The attacks, which leveraged widely used applications for financial document-delivery, showed the risks of third-party software and services in the supply chain.22 While there are tried-and-tested methods of attack, preemptively identifying unique software and technologies within a potential target organization is crucial when forecasting where attackers may look to direct their future activity. What'shappening?
29 > CYBER THREATSCAPE REPORT 2018 Cyber espionage and the supply chain Nation-state threat groups have evidenced interest and aptitude in executing supply chain attacks. Suspected Chinese and Russian threat groups have targeted infrastructure with supply chain implications. Compromise of the CCleaner software that Avast developed was used by PIGFISH to perform targeted attacks against specific victim organizations.23 PIGFISH is a likely Chinese cyber espionage group that Accenture Security believes has dual goals of fulfilling information collection requirements and simultaneously gaining access to additional supply chain attack capabilities and resources.24 BLACK GHOST KNIFEFISH, a Russian group, has heavily targeted oil, natural gas, energy production, manufacturing, pharmaceutical, education, and IT firms.25 In 2014, the group successfully compromised software produced by three industrial control systems (ICS) equipment providers in Germany, Switzerland, and Belgium.
The infected software was installed by countless victims and led to hundreds of successful compromises throughout Europe. Software supply chain tampering by resourced nation-state or criminal groups will continue to be used as a delivery method for increasingly sophisticated malware families like the SHADOWPAD backdoor Trojan that PIGFISH used.26 Third-party concerns Across multiple ecosystems, third-party providers are often leveraged for business tasks such as conducting transaction settlements and customer assistance. The compromises of processors and even chatbot services expose a vast external attack surface to which businesses in the digital age are connected.
The late March and early April 2018 breach of Latitude Technologies' third-party software for an electronic data interchange (EDI) system led to the disruption of scheduling and other EDI-mediated services for at least four pipeline companies.27 What'shappening?
30 > CYBER THREATSCAPE REPORT 2018 This incident came at a time of heightened international tension and highlighted the kinship verticals share through mechanisms like data interchanges, which are employed independently in both the oil and gas, and financial services industries. Additionally, actors such as Joker's Stash have advertised large credit card dumps in recent months, with the common points of exposure for their victims being spread across retailers around the world. The entry point for attackers during these compromises has often been through third-party environments. In more severe instances, delayed remediation of such breaches in retail environments has led to the repeated closing and reissuance of cards.
Implications for national security An ongoing subject of debate is the risk associated with deploying technologies manufactured in or associated with adversarial nations. Government mandates addressing this issue demonstrate the supreme concern Nations have regarding the use of software, firmware, and hardware that is potentially weaponized or weakened prior to delivery. Nations including the United States, China, North Korea and Russia have been accused of leveraging or compromising domestic technology suppliers to support espionage efforts abroad. iDefense threat intelligence has identified an additional, pertinent example: a Russian information security services company with a presence in numerous countries.28 Companies like this one, which operate in the shadows, are a considerable threat to the environments of unassuming organizations and their suppliers.
Stringent third-party risk assessments, supported by threat intelligence, can aid in steering technology strategy discussions.
What'shappening?
31 > CYBER THREATSCAPE REPORT 2018 Evolving legislative environment In response to heightened attention focused on third-party threats, the legislative and regulatory landscape addressing supply chain risks from a cyber threat perspective is undergoing a period of resurgence. In the United States, bills have been proposed that highlight cybersecurity risks in federal supply chains and smalland medium-sized enterprises (SMEs). The Federal Acquisition Supply Chain Security Act (FASCSA)29 and the Small Business Advanced Cybersecurity Enhancements Act ,30, 31 are not being created in a vacuum, as other nations are also taking considerable steps to evaluate supply chains.
The threat of cybercrime and espionage focused on supply chains is multidirectional, and mitigation methods for supply chain weaknesses are being addressed as part of larger strategic goals. iDefense threat intelligence anticipates that cyber threat actors motivated by financial, political, or ideological gain will increasingly focus attacks on supplier networks with weaker cybersecurity programs. As adversaries continue to use trusted third parties as vectors of intrusion, attribution and thus intent will become more challenging. This is especially the case for multifunction activities, like state-sponsored hacktivism, where target organizations may have a difficult time discerning commodity from targeted activity.
An increasingly complex attack and intrusion vector, supply chains should be considered an inherent component of IT and OT threat models. Third-party assessments, audits, and enhanced monitoring should be considered essential pieces of supply chain defenses. What'shappening?
32 > CYBER THREATSCAPE REPORT 2018 CRITICAL INFRASTRUCTURE IS A HIGH-VALUE TARGET FOR THREAT ACTORS Topline assessment:
Current cybersecurity practices in the oil and gas industry do not seem to be fully prepared to meet the rapid rates of convergence of IT and OT. One survey of OT cyber risk managers found that 66 percent of respondents believed digitization has made their organizations more vulnerable to security compromises.32
The oil and gas industry will continue to be an attractive target for cyber threat actors, given the number of points of entry along the value chain, the rise of the IIoT, and the potential damage or disruption that a cyber incident could inflict on the security and economy of a given oil-producing country.
Despite the potential increase in security vulnerabilities to the OT environment, IT-OT convergence will continue to grow within the oil and gas sector.
Oil and gas organizations need to adopt a cybersecurity culture that includes security awareness and training for both IT and OT teams and that fosters collaboration between teams to reduce and prevent future incidents. The industry needs to hire talent to manage and support emerging technologies, including AIbased technologies at the upstream level, and ensure that IT-OT convergence aligns with the priorities and concerns of both IT and OT departments.
What'shappening?
33 > CYBER THREATSCAPE REPORT 2018 Overview Digitization in industrial and manufacturing industries, including the oil and gas industry used here as a case study, is providing companies with the opportunity to improve their bottom lines, but has created changes in the cyber threat landscape that could erase those profits if digitization is not properly managed. In fact, recent technological progress in big data and analytics, machine learning, artificial intelligence, sensors, and control systems has enabled industrial, manufacturing, and of course ONG companies to significantly reduce operations and business costs by automating high-cost, dangerous, or error-prone tasks.33 This progress was made possible by digitization and the rapid growth of the IIoT, which enabled the convergence of IT and OT—that is, the equipment and processes that control industrial production.
These two systems have traditionally operated as independent networks with different objectives, functions, and requirements within the oil and gas industry but, increasingly, are integrated, exposing potentially dangerous physical processes to malicious activity conducted over the Internet. Industrial Internet of Things (IIoT) is a network of sensors and devices connected to machinery in industries such as oil and gas, energy, and transportation.
What'shappening?
34 > CYBER THREATSCAPE REPORT 2018 State of cybersecurity in oil and gas The increasing convergence of IT and OT service providers, which Gartner predicts will reach 50 percent by 2020,34 has exposed the OT environment to greater security threats that current cybersecurity practices in the oil and gas industry do not seem fully prepared to meet. Some of the vulnerabilities of ICS or OT are inherent to such systems and include the use of legacy software, default configurations, lack of encryption, and lack of network segmentation. Others are due to increasing network connectivity using IIoT with no embedded security.
In a 2017 survey of United States oil and gas cybersecurity risk managers conducted by the Ponemon Institute, 66 percent of respondents said that digitization has made their organizations more vulnerable to security compromises, and about 68 percent had lost confidential information or experienced disruption of their operations over the year prior to taking the survey. Only about onethird of respondents viewed their organization's OT cyber readiness as high while the majority considered their current cybersecurity measures as inadequate at keeping pace with the increasing rates of digitization in the industry.35
Another survey of IT, and ICS, and supervisory control and data acquisition (SCADA) security practitioners that the SANS Institute conducted in 2017 showed that about 69 percent of respondents considered threats to ICS systems to be high or severe, and 44 percent considered unsecured IIoT devices added to the network to be the top threat vector to their ICS. This data compares to the only 35 percent of respondents who viewed extortion, including ransomware, to be a top threat vector.36 What'shappening?
35 > CYBER THREATSCAPE REPORT 2018 Increased targeting: Threat actors The oil and gas industry tends to be an attractive target for threat actors, including state-sponsored actors, cyber criminals, hacktivists, and insider threats, given the large number of entry points along the industry's business cycle and the potential damage or disruption that an incident could inflict on the security and economy of a given oil producing country. Several cyber threat types target the oil and gas industry, and some may have a significant impact. Examples include both destructive threats and disruptive threats such as resource theft.
Destructive incidents Triton, a recently emerged destructive malware threat, alters and disrupts the operations of safety instrumented systems (SIS). These process control systems are commonly used in industrial units across multiple verticals, including oil and gas, utilities, and other energyrelated industries, to enable the controlled shutdown of an industrial process when it has encountered unsafe operating conditions.37 Unknown threat actors have deployed this malware, which is specially designed to exploit weaknesses in ICS and SCADA systems, in at least one critical infrastructure facility, apparently with the intent of developing the ability to cause physical damage.
Upon discovering third-party reports of Triton infections, iDefense threat intelligence researchers captured the full scope of related malware modules and thoroughly analyzed their sub-components. Based on our internal hunting systems and telemetry data, iDefense threat intelligence assesses with high confidence that entities in the Kingdom of Saudi Arabia (KSA) were among the targets of the initial campaign deploying this malware. What'shappening?