University of Nottingham 2020 - Discover our world
If your browser does not support JavaScript, please read the page content below:
Why Nottingham? 6 Your journey 8 Connect with us Meet your academics 12 Academic life Our campuses 16 Your Students' Union 30 Sport 32 City life 34 Study abroad 38 International students 40 Accommodation 42 Careers and employability 46 Supporting you 48 A place to start Foundation courses 50 Arts 54 American and Canadian Studies 55 Classics and Archaeology 58 Cultural, Media and Visual Studies 64 English 68 History 71 Liberal Arts 75 Modern Languages and Cultures 77 Music 85 Philosophy 88 Theology and Religious Studies 91 Engineering 94 Aerospace Engineering 95 Architecture and Built Environment 97 Chemical and Environmental Engineering 100 Civil Engineering 103
Electrical and Electronic Engineering 105 Mechanical, Materials and Manufacturing Engineering 110 Medicine and Health Sciences 114 Healthcare and medical sites 115 Cancer Sciences 116 Medical Physiology and Therapeutics 118 Medicine 120 Midwifery 126
Nursing 128 Physiotherapy 130 Sport and Exercise Science 132 Sport Rehabilitation 134 Veterinary Medicine and Science 136 Science 138 Biochemistry 139 Biology, Genetics, Tropical Biology and Zoology 142 Biosciences 145 Chemistry 152 Computer Science 155 Mathematical Sciences 158 Natural Sciences 161 Neuroscience 164 Pharmacy 166 Physics and Astronomy 168 Psychology 172 Social Sciences 174 Business 175 Economics 178 Education 182 Geography 184 Law 187 Politics and International Relations 189 Sociology and Social Policy 192 International campuses 195 China Campus 196 Malaysia Campus 198 Everything else you need to know 200 Applying 201 Financing your degree 208 Translating higher education terms 214 Finding your course 216 Finding us 221 Contact us 222 Open days 223 10 14 5 Contents
A world of unlimited potential GOOD UNIVERSITY GUIDE 2019 INTERNATIONAL UNIVERSITY OFTHEYEAR GOOD UNIVERSITY GUIDE 2019 SPORTS UNIVERSITY OFTHEYEAR Ranked as a world top 100 university QS World University Rankings, 2019. A member of the prestigious and the global Universitas 21 network Get involved by choosing from over 300 clubs, societies and opportunities Outstanding teaching and learning Teaching Excellence Framework (TEF) 2017-18. Study at one of our 300 partner universities across 40 different countries Learn from academics who are changing the world with their research A safe and vibrant city on your doorstep Top 20 in all three major UK league tables The Complete University Guide 2019; The Guardian University Guide 2019; The Times and The Sunday Times Good University Guide 2019.
Join a global community of over 46,000 students from more than 150 countries Accelerate your career at one of the universities most targeted by Britain's leading graduate employers Ranked in the top ten in The Graduate Market 2013-2018, High Fliers Research. Be inspired by our award-winning campuses University Park Campus – Green Flag Award® winner for 16 consecutive years. Jubilee Campus – Green Flag Award® winner for six consecutive years. 6 7 Why Nottingham?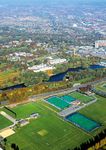 Your first steps and beyond Choosing what to study and how to visit us will be the start of your student journey Choose your course It's a big decision, so do your research.
If you can't decide on a career just yet, choose a subject you find interesting and feel passionate about. nottingham.ac.uk/ ugstudy Open days Visiting us is the best way for us to show you that the University of Nottingham is the right place for you. Take the opportunity to explore our campuses, and talk to our leading academics and current students.
nottingham.ac.uk/ visitingus Apply Make your application stand out. Follow our top tips for writing your personal statement. nottingham.ac.uk/ go/applying Keep up to date After you've applied, find us on social media and get in touch with any questions. nottingham.ac.uk/connect Alternatively, live chat is available on our website. nottingham.ac.uk/contact If you receive an offer, you will be invited to an offer-holder event. Discover campus life through our virtual tour. nottingham.ac.uk/ virtualnottingham Book accommodation A home from home awaits you at Nottingham. We guarantee a room to all first-year students*.
To see our wide variety of living options visit: nottingham.ac.uk/ accommodation * For guaranteed accommodation criteria, see nottingham.ac.uk/go/ accommodationguarantee Results day Congratulations! This is when all your hard work pays off. Whatever happens on the day, we're here to help you. nottingham.ac.uk/ go/resultsday Get ready As September gets closer, we'll be in touch with everything you need to know to prepare for life at Nottingham.
Welcome This is your introduction to life at Nottingham. Get to know your neighbours and explore all of the activities Nottingham has to offer. nottingham.ac.uk/ welcome Year one onwards We're with you every step of the way, through graduation and beyond. During your studies you can access a range of support services for advice on careers, finance, welfare and academic issues. When you graduate you'll be a lifelong member of our alumni network, and access all the benefits that it brings. 8 9 Your journey 9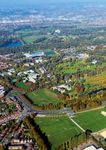 Our digital community See what it's really like to live and study here through our student vlogs and social media Add us on social Add uniofnottingham on Instagram and Snapchat for room tours, societies and 'day in the life' takeovers uniofnottingham See all our channels at nottingham.ac.uk/connect Want to know more about student life at the University of Nottingham? Our team of student bloggers will tell you all you need to know about life in halls, adventures abroad and the best restaurants in Nottingham.
blogs.nottingham.ac.uk/studentlife @callum.helm @bpmhk1 @alessandra_kr @hwus_that 10 11 Connect with us nottingham.ac.uk/connect
Dr Bindi Brook Associate Professor in Mathematical Sciences Although asthma is a highly prevalent inflammatory lung disease, with significant research effort put into it, how it develops and progresses still remains unclear. Bindi and her team are developing mathematical and computational models in collaboration with experimental biologists and clinicians to identify key factors that contribute to the disease. Her research is supported by the Medical Research Council and the Wellcome Trust. Be inspired by the brightest minds Your learning will be shaped by the latest ground-breaking research, with classes taught by subject experts Dr Paul Smith Associate Professor in French and Francophone Studies Dr Paul Smith's research area, French history and politics, has enabled him to discuss French politics in a range of print and broadcast media, and make more than 150 international media appearances from 2016-2018.
In November 2018, he won Expert Commentator in the University's Knowledge Exchange and Impact Awards. Paul's teaching focuses on using visual culture as a tool for introducing language students to French history.
Dr Fernando Casal Bértoa Associate Professor in Comparative Politics Fernando is co-director of REPRESENT: Research Centre for the Study of Parties and Democracy. His work has been published in many prestigious journals, including the Journal of Politics and European Journal of Political Research. He was also awarded the 2018 Vice-Chancellor Medal of the University of Nottingham for "exceptional achievements". In 2017 he won the Gordon Smith and Vincent Wright Memorial Prize. Dr Samanta Piano Assistant Professor in Metrology Working on the implementation of an imaging system empowered by artificial intelligence technology to be able to measure micro-features with high precision, low cost and high speed, Samanta is helping us to see the world around us.
Awarded the Marie Curie Fellowship and Nottingham Advance Research Fellowship, she is teaching the new age of students about her field of expertise.
Dr Catrin Rutland Associate Professor in Anatomy and Developmental Genetics Dr Catrin Rutland uses a combination of anatomical, cellular and molecular techniques to understand cardiovascular and anatomical illnesses and disorders. Her group have discovered genetic mutations responsible for causing cardiomyopathy in animals and humans, and identified biological and anatomical reasons for lameness. Catrin and international collaborators investigate cancer and potential therapeutics, and use gene therapy to regenerate muscle tissue in lame horses.
12 13 Meet your academics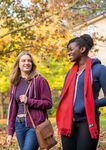 Our libraries offer over 4,500 study spaces,including group study, private study and computer rooms We spend £5.5m a year on books and journals Spaces for limitless ideas Studying at university is very different to studying at school or college – we'll help you settle in to this new way of learning Effective study There are lots of resources available to help you with the transition into higher education.
Many of our degrees include modules and other activities designed to help prepare you for the next few years. You'll also have access to our Student Service Centres, with specialist study support staff ready to talk to you about your work, as well as plenty of helpful guides full of advice. There's at least one Student Service Centre on each of our campuses – so help is never far away.
nottingham.ac.uk/ studyingeffectively Learn a language The University's Language Centre gives you the opportunity to study a language alongside your course. All languages are offered from beginners' level, with some going up to near native fluency. The inter-faculty languages programme offers credited modules, which are free for students if taken as part of your programme of study – check with your course tutor before you enrol. There are eight languages to choose from: Modern Standard Arabic, French, German, Italian, Japanese, Mandarin Chinese, Russian, and Spanish. There are also fee-paying evening classes open to everyone.
nottingham.ac.uk/ language-centre Teaching excellence The University of Nottingham delivers excellent teaching and academic support, and invests in world-class facilities and access to truly global opportunities. We are an outstanding teaching and research-intensive university that produces global graduates who are highly sought after by top employers. Our Gold award in the Teaching Excellence Framework recognises that we deliver the highest quality of teaching to our students. Our collections comprise around 49,000journals, 526,000ebooks and 1.3mprint books Amazing learning spaces We understand that everyone learns in different ways.
As well as traditional methods, such as lectures and seminars, your learning will be complemented by technology, including podcasts and lecture capture facilities. You'll also have access to 24-hour PC suites, Wi-Fi, and a free laptop and iPad loan service. Our new £20m Teaching and Learning Building has multiple individual and group learning spaces, a learning lab with group-study Windows Surface Hubs, and an interactive seminar room with presenting screens. We have eight libraries, including the £20m refurbished George Green Library. You'll have access to a huge number of resources, including print books, ebooks, journals, manuscripts, films, and special collections.
Libraries are a great environment to enhance your learning, so it's good to know there are group work spaces, silent study zones, PCs, cafes and display screens. nottingham.ac.uk/library Sharing knowledge U-Now is our collection of open educational materials that have been uploaded to the web. It has been created to enable you to browse or download material about subjects from across the University. Students also have their own personal Moodle account which enables them to access teaching and learning resources for all modules in a virtual learning environment.
unow.nottingham.ac.uk The University has invested over £3m in the last year in developing and enhancing digital services for research 14 15 Academic life
Endless discoveries University Park Campus Want to see more of our campuses? Take a 360° virtual tour. nottingham.ac.uk/ virtualnottingham Cripps Health Centre David Ross Sports Village Portland Building One of the UK's most beautiful campuses and winner of 16 Green Flag Awards®, our 300-acre landscaped campus is set around a large boating lake. It has numerous libraries, the new Teaching and Learning Building, 13 halls of residence, outstanding sports facilities, a hotel, a new £9m health centre, a bank, a hair salon, art galleries, a museum, a recital hall, bars and two theatres.
The Portland Building is home to the University of Nottingham Students' Union. Following a £15m redevelopment, it now offers bright, inspiring places to work, new shops and Portland Coffee Co. It really is the hub of student life. You'll never run out of inspiring places to explore on our campuses 16 17 nottingham.ac.uk/campuses Our campuses
2 University Park Campus Key 1 Trent Building 2 Portland Building/Students' Union 3 George Green Library 4 QMC and Medical School 5 David Ross Sports Village 6 Hallward Library 7 DH Lawrence Centre 8 East Midlands Conference Centre 9 Cripps Health Centre/Pharmacy/Dentist 10 Orchard Hotel 11 Highfield Sports Complex 12 Teaching and Learning Building Student Service Centre Hall of residence Jubilee Campus City centre is 15 minutes away Self-catered accommodation available here Jubilee Campus is a 20-minute walk from Portland Building Sutton Bonington is a 25-minute Hopper Bus ride from University Park 10 11 nottingham.ac.uk/campuses 12 6 3 18 19 Our campuses
Jubilee Campus Futuristic architecture, eco-friendly buildings and innovative technologies make Jubilee Campus an inspiring place to be. Highlights include a library on the lake and the Aspire sculpture, one of the tallest free-standing public works of art in the UK. A short distance from University Park, Jubilee Campus has food outlets, halls of residence and a sports centre. It is home to the Business School, the Schools of Education and Computer Science, the University of Nottingham Innovation Park and Jubilee Conference Centre, which also has hotel facilities.
You will also find the impressive GlaxoSmithKline Carbon Neutral Laboratory for Sustainable Chemistry and the Advanced Manufacturing Building (main image).
The Research Acceleration and Demonstration (RAD) Building opened in 2018. Want to see more of our campuses? Take a 360° virtual tour. nottingham.ac.uk/ virtualnottingham Aspire sculpture Sustainable Chemistry Building Business School North 20 21 Our campuses nottingham.ac.uk/campuses
9 2 4 5 10 1 11 Jubilee Campus 6 8 13 12 1 Sir Colin Campbell Building/Innovation Park reception 2 YANG Fujia Building 3 The Sir Harry & Lady Djanogly Learning Resource Centre 4 Business School 5 Computer Science Building 6
Dearing Building 7 Jubilee Sports Centre 8 Xu Yafen Building 9 University of Nottingham Innovation Park 10
Jubilee Conference Centre 11 GSK Carbon Neutral Laboratory 12 Advanced Manufacturing Building 13 Research Acceleration and Demonstration (RAD) Building Student Service Centre Hall of residence Key Self-catered accommodation available here 4 3 7 City centre is 15 minutes away by bus or bike 22 23 Our campuses nottingham.ac.uk/campuses
Sutton Bonington Campus Sutton Bonington is home to world-leading laboratories for plant science and veterinary medicine. It is set in beautiful countryside, 10 miles south of University Park. Here we offer excellent teaching and learning facilities, plant and food science laboratories, and a commercial farm and dairy centre. You will also find everything you need for day-to-day student life on Sutton Bonington Campus, such as a library, a cafe, a dining hall, a bar, a Student Service Centre, halls of residence and a sports centre. There is also a regular student-run farmers' market where you can buy local produce.
Want to see more of our campuses? Take a 360° virtual tour. nottingham.ac.uk/ virtualnottingham Main Building Gateway Building Sports Centre 24 25 Our campuses nottingham.ac.uk/campuses
1 3 2 10 Gateway Building 2 Veterinary Medicine and Science 3
The Barn 4 Main Building 5 James Cameron-Gifford Library 6
Sports Centre 7 Plant Sciences Building 8 Food Sciences Building 9 Dairy Centre 10 Clinical Sciences Building Student Service Centre Hall of residence Key Sutton Bonington Campus University Park is a 25-minute Hopper Bus ride from Sutton Bonington 26 27 Our campuses nottingham.ac.uk/campuses
Go beyond your boundaries You can choose to study at our campuses in China and Malaysia China Campus Home to more than 7,500 students from all over the world, our 144-acre parkland site in the city of Ningbo offers excellent teaching, research and sports facilities.
The campus at Ningbo also provides on-campus accommodation and is only a 15-minute walk from the central business district and a few hours from Shanghai. "I took part in an inter-campus exchange as part of my course and studying in Ningbo provided interesting modules with unique twists. I also travelled to Hong Kong, Thailand, Macau and around mainland China. " Chris Routledge, BA History with Chinese Studies, University of Nottingham Ningbo China Malaysia Campus "I don't know where I'd be without the University's Malaysia Campus. The world's changing and the opportunity to study abroad has been amazing.
Malaysia has opened up the world to me.
Ben Hulte, BSc Psychology with Cognitive Neuroscience, University of Nottingham Malaysia At our Malaysia Campus you will find a diverse and vibrant community of over 4,500 students, living close to hills and waterfalls. It's home to a sports centre, swimming pool, shops and food outlets, as well as impressive teaching and study facilities. It is also just an hour outside of Kuala Lumpur. 28 29 International campuses nottingham.ac.uk/campuses
Life-changing opportunities We want you to have an amazing time at University Make Change Fight your corner, stand up for what you believe in and make change for others while you're at university.
There are loads of election opportunities for student representatives throughout the year. The Students' Union is also home to student networks, including the LGBT+ Network, the Black and Minority Ethnic Students' Network, and the Disabled Students' Network, and each one is a voice for different groups across the University. Make Change is all about giving a little and getting a lot back. Find Support We all need a helping hand from time to time. If you're looking for support on financial, academic, or housing issues, Students' Union Advice is here for you.
Not feeling your best and need to talk? Our student-led services such as Night Owls and Nightline are here when you need them. There's always someone to talk to at your Students' Union. Get Involved With more than 200 student-led groups, clubs and societies, and over 100 volunteering opportunities, your Students' Union offers something for everyone – from tackling football and tucking into sweet treats at Cake Soc to embracing the System at Lego Society and hitting targets in archery.
You'll meet students from all over the world too, with more than 80 societies dedicated to different countries and cultures.
Keen musician? You can join one of our many music societies – from BlowSoc ensembles to rocking out at RockSoc, writing a catchy chorus at Song Writing Society to singing your heart out at the Revival Gospel Choir. su.nottingham.ac.uk/societies Your Students' Union The University of Nottingham Students' Union is a brilliant, vibrant community of 34,000 students – run by you, for you – and proudly independent from the University. And it's here to help make sure your time at University is the best it can be – whether you're getting involved in societies, volunteering, campaigning for change, or making use of our help and support.
Your Students' Union offers a broad range of clubs, societies and opportunities for you to get involved with, and if you can't find one you like? We'll help you create one! If you're an upcoming wordsmith, or if the stage, screen or airwaves are your thing, our award-winning student groups University Radio Nottingham (URN), Nottingham New Theatre, Nottingham Student Television (NSTV) and Impact Magazine offer opportunities to find your audience. Find out about our many societies, services and lots more at su.nottingham.ac.uk Study with us and you can expect a world-class education – but the Nottingham experience is so much more than that.
Add us on social: UoNSU @UofNSU UoN_SU 30 31 Your Students' Union su.nottingham.ac.uk
Push past your limits Sporting ambitions to suit everyone GOOD UNIVERSITY GUIDE 2019 SPORTS UNIVERSITY OFTHEYEAR We provide opportunities for all students to participate in sport, fitness or wellbeing activities at a level that is appropriate for them.
We have over 100 teams who represent the University of Nottingham each week at local, national and international level
With more than 70 sports clubs to choose from there really is something for everyone to try, whether you're a complete beginner or an elite athlete
Our intramural (halls and societies) leagues see more than 3,000 students competing every week on campus, delivered by student leaders
Our Engage programme is the perfect opportunity to try a new sport or just turn up and play for fun
For those looking to boost their CV, our Leadership Academy offers a diverse range of training, qualifications and volunteering opportunities
Our dedicated Disability Sport Officer is on hand to ensure all students have access to the right support enabling them to stay active during their time here
The Tri Campus Games are completely unique – each year students from each of our three international campuses join together for a festival of sport
We provide a range of supportive and inclusive programmes to allow students to have a positive and healthy physical and mental wellbeing throughout their period of study and beyond Going for gold We have a proud history of sporting success; as one of the founding institutions of British Universities and Colleges Sport, we are currently 4th in the UK rankings and have been named Sports University of the Year. Our alumni have won Olympic, World, Commonwealth and European medals and include table tennis superstar and Chinese athlete of the century Deng Yaping. Our heritage is important to us, but our ambitious vision is all about the future. We provide world-class coaching and academic flexibility to ensure the best young athletes reach their potential. In 2017/18, over 100 scholars helped us win more than 20 national titles as well as numerous European and World University medals.
World-class venues We've invested millions into our venues over the last decade, and students get priority access to an incredible range of international standard facilities and the latest in fitness technology. Opened in 2016 and generously supported by Nottingham Law alumnus and Carphone Warehouse founder David Ross, the David Ross Sports Village is a sector-leading inspirational venue. As well as a 200-station fitness suite, swimming pool and climbing wall, our student teams train in the martial arts dojo, table tennis, archery and fencing salle, all-glass squash court, and bespoke High Performance Zone.
Our all-inclusive membership offers access to the David Ross Sports Village, our sports centres on Jubilee and Sutton Bonington Campuses, and an extensive health and fitness programme including over 100 weekly fitness classes. Reaching new heights in sport "The Sports Scholarship scheme and the excellent support I received has been invaluable in helping me achieve my goal of representing Team GB at the Olympics.
Harry Martin, BSc Economics, (Team GB hockey, Rio 2016) UoNSport nottinghamunisport 32 33 Sport nottingham.ac.uk/sport
A world within a city As one of the largest cities in the East Midlands, there's a lot going on in Nottingham. Here's a quick taste of what you can expect. Nottingham was named one of the best and safest places for a night out in the UK in 2018, retaining its Purple Flag® award for the ninth consecutive year Culture You can find a range of international exhibitions at Nottingham Contemporary, as well as other galleries such as the New Art Exchange.
Nottingham is a UNESCO City of Literature and delivers an extensive events programme covering literary heritage (the city has its own Writers Studio), contemporary writing and performance. Annual festivals celebrating both poetry and Nottingham-born DH Lawrence are cultural highlights. Nottingham Lakeside Arts The University has an award-winning arts centre on University Park Campus, which offers discounted student tickets for its exciting exhibitions and events – including music, drama, dance and participatory workshops. Lakeside also offers a recital hall, theatre, gallery and museum. The University's student-run Nottingham New Theatre presents a student production in Lakeside's theatre each year.
lakesidearts.org.uk Hockley With cobbled streets, vintage shops, designer boutiques, independent cinemas and quirky cafes, restaurants and hidden bars, Hockley is a lively part of the city centre. It is also home to Nottingham's Creative Quarter and the Lace Market, where you'll find Nottingham native Paul Smith's latest retail outlet. Theatre Touring West End shows, comedy, dance, classical and contemporary music, and murder-mystery seasons can all be found at The Theatre Royal and Royal Concert Hall. The Nottingham Playhouse also has a broad repertoire and an international reputation for its in-house productions.
Smaller venues in the city include the Nottingham Arts Theatre and the Lace Market Theatre. 34 35 City life nottingham.ac.uk/nottingham-life
Days out Exciting local attractions include the National Justice Museum, the Kitty Café, Nottingham's underground caves, the historic Wollaton Hall and Green's Mill – a working 19th-century windmill and science centre. If you want a city tour with a difference, our real-life Robin Hood will show you the sights, and you can also venture further afield to the picturesque parklands of Rufford Abbey, Clumber Park, Newstead Abbey, Arboretum Park or Sherwood Forest itself. City highlights The Christmas market arrives in Nottingham in November, bringing traders and craftspeople from all over the country.
It transforms Old Market Square into a winter wonderland. In the summer you'll find a lively beach and fairground in the square.
The city also hosts an array of festivals and celebrations throughout the year, including Chinese New Year, a Caribbean style carnival, Nottinghamshire Pride and the Nottingham Beer Festival. Music Rock City and the Motorpoint Arena attract big international names, and you can find lots of up-and-coming acts playing at live music venues in and around the city. There are also a wide range of club nights in Nottingham, as well as music festivals such as Splendour and Dot to Dot. Our local Rough Trade Records store hosts live music throughout the year, and Hockley has its own mini festival, the Hockley Hustle, which brings over 300 acts to the city.
Gaming As well as two board game cafes, the Dice Cup and Ludorati, Nottingham boasts the ALT Gaming Lounge, a growing variety of escape rooms, adventure golf and even its own festival, GameCity, that celebrates the huge world of digital entertainment.
Food and drink There is something to suit every taste and budget in Nottingham. Its mix of chain and independent cafes, restaurants and delis such as the popular Annie's Burger Shack make eating out an eclectic, international adventure (that caters for a wide variety of dietary needs), with culinary superstars Sat Bains and Jamie Oliver both having restaurants within the city. There's a large selection of traditional pubs (including 'the oldest pub in England') and modern bars too, and coffee chain 200 Degrees was founded by two Nottingham alumni. Shopping From clothes to comics and vintage to vinyl, small independents and retro shops nestle alongside big high street names to earn Nottingham a reputation as one of the country's top shopping cities.
A £250m regeneration of the Broadmarsh area of the city centre is due to be completed in 2021, bringing fresh shopping, leisure and restaurant facilities in a vibrant new environment.
Cinemas Nottingham hosts two large multiplex cinemas, Showcase and Cineworld, where you can catch the latest blockbusters in 3D. There's also Broadway Cinema which shows arthouse and independent films, and the Savoy Cinema in Lenton which offers recent releases and classic films at cheap prices for students. Film fans should keep an eye out for the annual Mayhem Film Festival, based at the Broadway and screening the best in contemporary horror, science fiction and cult cinema from around the world. Sport Nottingham has something for everyone – armchair fans and athletes alike. See a Test Match at Trent Bridge Cricket Ground, cheer on the Nottingham Panthers at the National Ice Stadium, or watch Nottingham Rugby, Notts County or Nottingham Forest.
There's also the National Watersports Centre, Nottingham Tennis Centre, Nottingham Hockey Centre and Nottingham Climbing Centre. 36 37 City life
Expand your horizons The world is waiting for you Look for the in course fact files to see which courses include an opportunity to study abroad. Skills and knowledge "I secured a place on the Global Leadership Programme in Hong Kong. I have gained skills and knowledge in how to be a fair and inclusive leader by developing my cultural intelligence. I have established skills in the importance of communication and adapting this when working with other cultures, recognised the function of active listening when interacting with other cultures.
Lauren Proctor, MSc Graduate Entry Mental Health Nursing, Hong Kong Adventure "My year abroad in Mexico City was one of the best experiences of my life.
Initially I applied to study in Mexico to improve my Spanish and learn more about Latin America. I've always wanted to travel and see new places but doing study abroad also gave me the chance to meet people from all around the world and make some lifelong friendships along the way. " Lawrence Cate, BSc Computer Science, Tecnológico de Monterrey, Mexico Amazing opportunity "The most amazing moment for me was getting the opportunity to assist the African Wildlife Vet in monitoring the vital signs during a sedation to clean the wounds of a newly arrived orphan rhino, Fern. Fern had run away after her mother was poached and was alone in the Kruger National Park for three weeks while rangers tried to find her.
" Lucy Scarborough, BVM BVS with BVMedSci Veterinary Medicine and Surgery, South Africa We encourage all our students to think globally and have an international experience. It's no wonder we've been selected as International University of the Year. You could go on an exchange to a partner university across Asia or North America, spend time at our campuses in China or Malaysia, volunteer overseas through a Students' Union society, participate in a field school module or undertake a work placement at a global company. Experiences can be intensive such as a week at our Global Leaders workshops or up to a year-long experience within your degree. GOOD UNIVERSITY GUIDE 2019 INTERNATIONAL UNIVERSITY OFTHEYEAR Affordable for all Students studying or working overseas for a semester or year during their degree can have their fees for that year reduced by up to 80%. This is in addition to financial support through student loans as well as bursaries and scholarships available for key destinations. Where this experience can take you:
Employers value graduates with a global perspective, so studying or working overseas will make your CV stand out
Learn a new language or skill while building up your experience
Travel while you're spending time in a new country and immerse yourself in another culture Make the most of your time at university We have a wide range of opportunities – allowing you to easily fit an international experience into your degree or your holidays.
Studying and working abroad is a fantastic opportunity to live and breathe a different culture. Why not find out for yourself? We have one of the biggest and most diverse study abroad programmes in the UK, with 300 partners in 40 countries worldwide. UoNStudyAbroad @UoNStudyAbroad 38 39 Study abroad nottingham.ac.uk/studyabroad
A global community Join our welcoming world and establish a network for life Study alongside over 9,000 international students from more than 150 countries. Preparing for Nottingham Studying in the UK is a big decision, but you won't be doing it alone.
We'll provide information and guidance as you prepare to study with us, including visa guidance and English language preparation. We have staff based in China, Ghana, India and Malaysia, overseas representatives around the world, and travelling staff who visit many countries throughout the year. You'll have opportunities to meet us at our overseas events but you're very welcome to visit us in Nottingham too.
Find out more about the application process and English language requirements on pages 201-207. Centre for English Language Education (CELE) At CELE, you can develop your English language and study skills at one of the world's top universities. We are accredited by the British Council for the teaching of English in the UK, so you can be sure of the high quality of our English teaching, facilities and support. Our courses take your academic and language skills to the level you need, to help you progress to the University of Nottingham. nottingham.ac.uk/cele At Nottingham There's plenty to look forward to when you begin a course with us, including:
guaranteed accommodation for up to the full duration of your course
an International Welcome programme to help you settle into life at Nottingham
a wide variety of student societies to choose from through our Students' Union – including many national, cultural and faith societies
a range of support services including visa advice, faith support and English language support
world cuisines in restaurants and shops on and off campus – including vegetarian, vegan and halal options
cultural festivals and events including Chinese New Year, Eid, Diwali and our popular Holi on the Downs party After Nottingham You'll be part of our global alumni community of over 280,000 Nottingham graduates worldwide, with opportunities for networking, volunteering and social events, as well as ongoing support from our Careers and Employability Service. Connect with our international channels UoNInternationalOffice @UoNIntOffice @UoNInternational UniofNottingham UoNEAO UniofNottingham UniofNottingham blogs.nottingham.ac.uk/ internationalstudentlife 40 41 International students nottingham.ac.uk/international
Your new home from home Our halls of residence are much more than just places to live Each of our 20 halls has their own identity, character and community – they are the perfect base for exploring your new life in Nottingham. Finding the right accommodation for your lifestyle is really important. We encourage first-year students to choose their new home based on preferences including room type, catering options, contract length and location. There are lots of different room types at Nottingham so you're sure to find something that suits your preferences. All our halls are on or close to our campuses.
Our Accommodation Services team are on hand to help you find your perfect home and they offer ongoing support throughout your time at University. You are guaranteed a room in halls if you firmly accept your offer to study with us and apply for accommodation by the deadline on our website: nottingham.ac.uk/ accommodation Fully catered halls of residence En-suite rooms are available in our catered halls, as well as rooms with shared bathrooms, plus some flats and studios. On University Park Campus, you can choose to live in one of four zones – giving you access to where you want to be on campus depending on your lifestyle.
You can eat breakfast and dinner with your hall friends – without worrying about the shopping, cooking and cleaning. For lunch, you can use your meal card at lots of different food outlets on campus. Catered halls also have social events to help you settle in to residence life. Pantries are available for a midnight snack and each room has a small fridge. Follow us at #uonhallslife Self-catered halls of residence You can find flats and studios, with a mixture of en-suite and shared bathroom options, in our self-catered halls. Studios have their own kitchen while shared flats have communal kitchens and living spaces.
Located close to each campus, self-catered halls also offer a range of social events. Part-catered halls At Sutton Bonington Campus we offer a part-catered meal plan for blending social time and flexibility. Full details about the facilities in our halls can be found in our guide to undergraduate accommodation. nottingham.ac.uk/ugstudy/ accommodation-guide 42 43 Accommodation nottingham.ac.uk/accommodation
The space you need As well as having spaces for you to socialise in, there are areas for studying in too – such as group study spaces and libraries.
Many of our halls have bars and cafes, and all campuses have food and drink outlets where you can use your meal card. Make new friends In halls you'll be neighbours with people from all sorts of different backgrounds – it's a great way to meet people. Our residence life programme offers students the opportunity to engage in a variety of events including circus skills, jewellery making and ping pong championships. Students from each hall are representatives in the Students' Union and organise social events too. su.nottingham.ac.uk Beyond year one Second and third-year students can apply for halls of residence, or can choose to move off campus.
The Accommodation Services team and the Students' Union can support you in this process. Healthcare students If you're studying a medicine or health sciences course in Nottingham, Lincoln or Derby, please discuss how your course will affect your accommodation requirements with our staff – so we can help you choose the best option. For specific guidance, see: nottingham.ac.uk/go/ healthcarestudents For more information, including video tours of our halls, up-to-date fees, and specific guidance for healthcare students, visit: nottingham.ac.uk/ accommodation Communal areas are cleaned regularlyand in catered halls your room is cleaned too 24-hour securityto make you feel safe and supported Travel from campus to campus easily with our free Hopper Bus, or make use of our cycle routes and secure bike storage If you have accessibility requirements, get in touch to let us know what you need Lincoln Hall accommodationplaylistnottinghamuni 44 45 Accommodation 45
Your world for the taking Whether you already have a plan or need some inspiration, your time here will lay the foundations for a successful career Academic excellence and employability go hand-in-hand at Nottingham. Your course, and the diverse student experiences we offer, will enable you to develop the skills and professional competencies required to thrive in the job market of the future. Our academic heritage, global reach, reputation for cutting-edge research and links with key recruiters mean Nottingham's graduates are constantly in demand, and we are consistently named as one of the most targeted universities by Britain's leading graduate employers.* We will help you to explore your options, so you feel confident making choices about your aims.
Our team will help you learn how to build your CV, search for jobs, prepare applications, practise your interview technique, and much more.
Achieve your potential We are passionate about helping you find experience. Discover part-time opportunities through Unitemps, our on-campus recruitment service, or take part in a paid internship through the exclusive Nottingham Internship Scheme. If your course doesn't have an integrated placement year or a compulsory year abroad, you can also choose to do an optional placement year. This route extends a three-year course to a four-year course, or a four-year course to five years, and adds 'with Placement Year' to your degree title. Get a clear advantage The career-enhancing Nottingham Advantage Award recognises and rewards your extracurricular activities.
With a choice of over 250+ modules you can hone the key skills employers are looking for. Visit: nottingham.ac.uk/ advantageaward Our students are top earners Nottingham graduates have annual earnings at least £3,000 above the average for all universities.** * Ranked in the top ten in The Graduate Market 2013-2018, High Fliers Research. ** Longitudinal Education Outcomes, 2017. "During my final year, I took part in the Digital Marketing Academy – an initiative run by the Careers and Employability Service to help students find out about careers in digital marketing, complete training and secure an insight day.
The experience showed me how innovative and exciting a career in digital can be. I found that through my degree I had already developed the analytical and writing skills to create successful digital marketing campaigns. Thanks to this, I've been able to decide that this is the career for me, launch my own website (bethscleft.com) and secure my dream internship after uni – working for the children's charity, Smile Train.
Beth Angella, BA English (2018) 96.5% of our students were employed or in further study six months after graduation* 523 visits by companies onto our campuses annually for talks, careers fairs and more** 250+ modules offered on the Nottingham Advantage Award across all campuses 5,423 opportunities advertised yearly through My Career*** * Known destinations of full-time home undergraduates who were available for work or study, 2016/17. ** The number of company visits onto campus for a fair, presentation, workshop or panel event during the 2017-18 academic year. *** The number of graduate vacancies and paid internships advertised on My Career (our online vacancy service) during the 2017-18 academic year.
Find out where Nottingham could take you: @UoNCareers CareersUoN blogs.nottingham.ac.uk/ careers nottingham.ac.uk/careers 46 47 Careers and employability nottingham.ac.uk/careers
A support network for all your needs Student Service Centres There are student service centres on all our campuses, offering support, guidance and information to help you make the most of your academic journey. Students' Union Advice SU Advice is run by the University's Students' Union and offers free, professional and confidential advice on concerns such as housing, money and course-related issues.
Visas and Immigration Offers confidential and specialist advice for international and EU students on UK visa requirements. Accessibility – Academic and Disability Support Provides support and assesses the support needs of students with specific learning differences, recognised disabilities, long-term medical conditions and/or mental health difficulties.
HealthyU The University's initiative to support your health and wellbeing, providing advice and information about health and lifestyle services. Funding and Financial Support Offers information and advice on student loans, bursaries and scholarships. See page 208 for more details. Counselling Service A free, confidential service to support you through any personal issues or study-related problems. Chaplaincy and Faith Support Offering friendship, advice and support to students of all faith or none. The University has multi-faith facilities across all campuses to provide students with a space for reflection and prayer.
Childcare Services Services are available for children aged four months to 12 years, including daycare facilities and a school holiday play scheme. School Welfare Support Your personal tutor will act as a gateway to the wider student support and development provision of the University. Each school also has a welfare officer who can provide support for more complex issues. Security The University Security Service provides a 24-hour uniformed presence on all campuses for your peace of mind. MyNottingham You can check information relating to your studies or the broader University experience via MyNottingham – an online system accessible across devices – helping you to stay organised.
Download the MyNottingham app via the App Store and Google Play to access University of Nottingham services and support on the go. nottingham.ac.uk/ studentservices @UoNStudentLife The University Health Service We offer healthcare, dental services, a pharmacy, GPs, physiotherapy and other specialist clinics , including the University Mental Health Advisory Service, based in an outstanding new health centre.
The centre, made possible thanks to a transformational gift from the Cripps Foundation, expands the range of facilities on campus supported by alumni and friends who share our vision of an outstanding student experience for all at Nottingham. Making sure there are no boundaries to what you can achieve introducingservicesnottinghamuni 48 49 nottingham.ac.uk/studentservices Supporting you
Foundation courses Arts and Humanities BA courses with Foundation Year
52 Business, Law and Social Sciences Foundation Certificate
53 Engineering and Physical Sciences Foundation Certificate 53 Engineering and Physical Sciences Foundation Programme
52 Science Foundation Certificate 53 Science with Foundation Year 52 Key Course duration A levels International Baccalaureate IELTS requirements Course location Interview requirements Foundation courses Overview Foundation courses are for talented students who do not meet our direct entry criteria for undergraduate courses. In your foundation year you will study a range of modules designed to bring your subject knowledge and skills up to the required level for undergraduate study. If your qualifications prevent you from applying directly to an undergraduate programme, a foundation year could be your path to degree-level study. How you will study There are a variety of foundation pathways, each aligned with different faculties or schools within the University. You will take subject-specific modules and learn in a variety of ways, including lectures, seminars, tutorials, online/digital and external trips. If you are an international student, you will also study specialist modules to improve your academic skills and English language level, while enjoying full access to the University of Nottingham facilities. Depending on which foundation course you choose, you will study at one of three locations:
University Park Campus
Jubilee Campus
University of Nottingham International College, located next to University Park Campus Progression opportunities Foundation courses prepare you for degree-level study at the University of Nottingham. Each pathway is designed to allow progression on to your desired undergraduate degree. Most of the faculties and schools within the University are accessible via our foundation year, and many of the pathways offer guaranteed progression upon successful completion of the foundation course. English language requirements IELTS requirements for foundation courses are provided in the course listings. Foundation courses for international (non-EU) applicants provide extra language support for students whose first language is not English.
Additional requirements apply for students who require a visa to enter the UK. See the sections for international students on pages 200-213 for further information. At a glance
Develop your academic reading, writing, critical thinking, communication and subject-specific skills in preparation for undergraduate study
Access the same facilities as direct entry students at the University of Nottingham
Continue your academic career at a world top 100 university* * QS World University Rankings, 2018. This information has been published approximately two years in advance of the academic year to which it applies. Before making an application, it is important that you read the prospectus information on page 222 and check the website for the most up-to-date information on our courses and entry requirements as changes may have occurred: nottingham.ac.uk/ugstudy +44 (0)115 951 5559 nottingham.ac.uk/enquire @UniofNottingham nottingham.ac.uk/ foundationcourses 50 51 Foundation courses 50
Taught at the University of Nottingham International College Arts and Humanities BA courses with Foundation Year UK and EU students UCAS: Various* 4 or 5 years full-time** BCC; plus GCSE English language at 4 (C) or above*** 26 University Park Campus Successful applicants may be invited to interview * Please see nottingham.ac.uk/arts/ foundation ** Five-year programmes include a year abroad. *** BA language programmes may require a specific language qualification. Please note that arts and humanities foundation students, typically, will also fulfil a number of widening participation criteria: please see nottingham.ac.uk/ arts/foundation You will be taught as part of a single foundation year group, by a team of dedicated lecturers based in the School of Humanities.
This ensures that the foundation year is fully integrated with your chosen undergraduate subject.
Typical modules may include Language and Culture; Important Thinkers Through History; Media and Visual Culture; Narrative and Creativity; and Critical Thinking and Reflective Learning. You will develop skills which are not only essential for undergraduate study but also hugely beneficial when it comes to finding employment. When you successfully complete this course, you are guaranteed progression to undergraduate degrees within all departments in the Faculty of Arts. How to apply – UK and EU students Applications for foundation courses for UK and EU students should be made through UCAS. See page 201.
How to apply – international students For foundation certificate courses please apply directly to the University of Nottingham International College. Applications for Science with Foundation Year should be made through UCAS. Engineering and Physical Sciences Foundation Programme UK and EU students UCAS: H100 4 or 5 years full-time* BBB; plus GCSE maths and physics at 5 (B) or above and English at 4 (C) or above 30 5.5 (5.0 in each element) University Park Campus * Four years for BEng/BSc and five years for MEng/MSci.
Typical subjects you will study may include computer modelling; study skills; calculus and algebra as well as engineering and science modules specific to your chosen pathway. The programme is taught through tutor-led activities such as lectures, seminars and workshops as well as student-centred tutorial sessions, small-group tutorials, projects and laboratory work. You will be taught alongside international students. The Engineering and Physical Sciences Foundation Programme has been established for many years and provides an integrated route for progression to almost 90 undergraduate degrees in the areas of:
computer science
engineering
mathematics
physics Science with Foundation Year All students UCAS: Various* UK/EU – 4-5 years full-time** International – 1 year full-time BBB; additional GCSE requirements apply. Progression on to specific science degrees will also depend on your GCSE grades. See our online prospectus for full details 30 6.0 (5.5 in each element) University Park Campus * CGFO for BSc; CFGO for MSci; CFGZ for international applicants.
** Four years for BSc and five years for MSci. This programme is for talented students who do not meet the subject entry requirements for direct entry to their chosen undergraduate course. You will gain knowledge in the areas of biology, chemistry and maths. You'll also learn how to communicate scientific information effectively. As well as studying through lectures, tutorials and online learning, this course involves a significant amount of laboratory and project work. This course offers progression to undergraduate degrees in the following areas:
biosciences
chemistry
life sciences
medical physiology and therapeutics
pharmacy
physiotherapy
psychology (international applicants only)
sport and exercise science
sport rehabilitation Engineering and Physical Sciences Foundation Certificate International (non-EU) students UCAS: N/A* 1 year full-time GCSE/O level BBBBB or year 11 school certificate equivalent 28 5.5 (5.0 in each element) University Park Campus * Direct application through the University of Nottingham International College. Typical subjects which you may study include computer modelling; study skills; calculus and algebra as well as engineering and science modules specific to your chosen pathway.
The programme is taught through tutor-led activities such as lectures, seminars and workshops as well as student-centred tutorial sessions, small-group tutorials, projects and laboratory work. You will be taught alongside students from the UK and EU. The Engineering and Physical Sciences Foundation Certificate has been established for many years and successful completion offers guaranteed progression to almost 90 BEng, BSc, MEng and MSci pathways, in the areas of:
engineering
computer science
mathematics
physics Business, Law and Social Sciences Foundation Certificate International (non-EU) students UCAS: N/A* Typically 6-9 months full-time** IGCSE/O level BBBBB or year 11 school certificate equivalent 26 University of Nottingham International College * Direct application through the University of Nottingham International College. ** Starting September and January. Typical modules which you may study include Study Skills; Language for Study; Economics and Statistics; as well as specialisms related to your chosen degree, such as Business and Management, Legal Principles and Social Sciences. You will learn through a combination of lectures, workshops, projects and tutorials. Assessment is through exams and coursework.
When you successfully complete this course, at the required level with good attendance, you are guaranteed progression to a wide range of degree areas in arts and social sciences. These include:
American studies
business and management
culture, media and visual studies
economics
geography
history
international relations
law
modern languages
music
politics
social policy Science Foundation Certificate International (non-EU) students UCAS: N/A* Typically 6-9 months full-time** IGCSE/O level BBBBB or year 11 school certificate equivalent 26 University of Nottingham International College * Direct application through the University of Nottingham International College. ** Starting September and January. Typical modules which you may study include Study Skills; Language for Study; Biochemistry; Biological Sciences; and Chemical Science.
You will learn through lectures, workshops and projects. Assessment is through a combination of exams and coursework. When you successfully complete this course, at the required level with good attendance, you are guaranteed progression to a wide range of degree courses – from neuroscience, psychology and genetics, to health sciences and zoology. You might also like UK students BMBS Medicine with a Foundation Year (page 124) BVM BVS with BVMedSci Veterinary Medicine and Surgery including a Gateway Year (page 137) All students BVM BVS with BVMedSci Veterinary Medicine and Surgery including a Preliminary Year (page 137) 52 53 Foundation courses Foundation courses For more detailed course content, including modules, visit nottingham.ac.uk/foundationcourses For more detailed course content, including modules, visit nottingham.ac.uk/foundationcourses