Graduate Australian Medical Schools Admissions Guide 2018
If your browser does not support JavaScript, please read the page content below:
Graduate Australian Medical Schools Admissions Guide 2018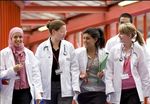 Graduate Australian Medical Schools Admissions Guide 2018 Application Dates: Applications from domestic students open on 30 April 2017 and close on 31 May 2017 at 11.59pm AEST NO LATE APPLICATIONS ACCEPTED GAMSAT Consortium Medical Schools Australian National University Deakin University Griffith University The University of Melbourne The University of Notre Dame Australia, Fremantle The University of Notre Dame Australia, Sydney The University of Queensland The University of Western Australia University of Wollongong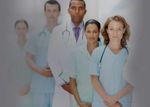 GEMSAS Version 1.7 7 May 2017 Page 2 of 75 Contents Please read this entire guide carefully .
. 4 How GEMSAS will contact you . . 4 Contact details for further enquiries . . 4 Admission policies . . 5 Application Process . . 5 There are three components of the application process . . 6 Bachelor degree . . 13 Grade Point Average (GPA . . 13 Interviews . . 14 Offers . . 14 Quotas . . 16 BMP – Bonded Medical Places Scheme . . 16 Applicants in special categories . . 17 Rurality . . 18 FAQs about the application process . . 20 How to Apply . . 27  Complete the online application form . . 27  Post your supporting documentation . . 27 FAQs about completing your application . . 29 How to calculate your GPA .
. 32 International Applications . . 32 How can you assist GEMSAS . . 32 Entry requirements – All applicants . . 35 Appendix A: Institutions Participating in ARTS (Automated Results Transfer System . . 70 Appendix B: Undergraduate Grading System Conversion Table . . 73 Contact Details . . 75
GEMSAS Version 1.7 7 May 2017 Page 3 of 75
GEMSAS Version 1.7 7 May 2017 Page 4 of 75 How GEMSAS will contact you Email will be the primary means of contact between GEMSAS and applicants and there may also be a need to send you letters by mail to your nominated postal address. It is essential that you provide a current email address which will be valid from April 2017 to February 2018 and that you regularly check your emails, including your junk or spam folders. Expect emails from GEMSAS at any time during the process but especially around the time of interview offers.
Some of the participating universities will only communicate with applicants via email. Some email messages may not be accepted or may be flagged as spam by some email providers (e.g. Hotmail or Yahoo).
Applicants are advised to provide an email address other than their current university address (unless it will be available until February 2018), Hotmail or Yahoo email addresses. Neither GEMSAS nor the universities will be held responsible for undeliverable or unread email communication. Should you need to change your email or postal address, please email the change to info@gemsas.edu.au. Contact details for further enquiries If you have further queries regarding the general application process, please contact GEMSAS: info@gemsas.edu.au. Please check the GEMSAS website and FAQs for details before submitting your query.
For detailed information on the GAMSAT Consortium graduate-entry* courses, as well as university specific entry requirements, you should first check the Medicine Admissions Guide and the GEMSAS and school websites. Links to the school websites can be found at www.gemsas.edu.au/medical- schools. All GPA queries should be addressed to GEMSAS. Please check the GEMSAS website GPA FAQs and try the on-line GPA calculator before submitting your query. School-specific enquiries should be directed to the schools directly. Contact information can be found on the website at www.gemsas.edu.au/medical-schools and on page 75 of this Guide.
Information about the graduate-entry medicine admissions process for GAMSAT Consortium schools (GEMSAS) can be found on the website http://www.gemsas.edu.au/gemsas-processes. * The University of Sydney, Monash University and Flinders University are not participating in GEMSAS. Applicants for places at these universities must apply directly to them. Applicants can visit their websites at http://www.sydney.edu.au/, http://www.monash.edu/ and www.flinders.edu.au.
Please read this entire guide carefully The following information is provided as general guidance to applicants to graduate-entry medicine in Australia. However, all applicants should routinely check the websites of their chosen institutions and the GEMSAS website for admission updates.
GEMSAS Version 1.7 7 May 2017 Page 5 of 75 Admission policies Offers Successful applicants will be given a firm date by which to accept an offer of a place and offers not accepted according to the school's instructions by that date will lapse. If an applicant declines an offer of a place, or allows the offer to lapse, they will not be considered for another place or receive another offer, in the 2018 intake.
Deferral Deferral of a place is unlikely. However, some universities permit deferral, particularly to complete an Honours year. Please consult the schools' websites or discuss the possibility of being permitted to defer with the universities to which you wish to apply.
Exclusion An applicant who has been excluded from any university must indicate this when they apply. The schools may contact applicants for further detail on receipt of the application data. Admission and application irregularities Applicants should be aware that the presentation of forged documents is a criminal offence in Australia and that universities may take appropriate action in such cases. All tertiary study must be declared in the application. For the purpose of university admission, the withholding of information and the submission of incorrect or misleading information are deemed fraudulent.
Action taken in such cases may include cancellation of an application for admission, withdrawal of an offer of admission, or cancellation of an enrolment.
Applicants who submit fraudulent documents or otherwise seek to gain an advantage by fraudulent means may be banned from future applications through GEMSAS. Only your first submitted application will be processed, regardless of which application has been paid for. Schools' policies Each university may have its own additional admission policies (which may include policies on prior or current studies, enrolment irregularities and/or transfers). To confirm if there are additional policies, review each school's entry in this Guide and the websites of the schools to which you intend to apply.
Appeals process If you wish to appeal any decision made in the processing of your application, you are most welcome to do so.
Please provide a written explanation of why you disagree with the decision in question. You are welcome to provide supporting evidence. Address your appeal to the GAMSAT Selection Appeals Committee and email it to info@gemsas.edu.au. The Appeals Committee will consider your appeal and provide a written response within two weeks of receipt of your email. The Terms of Reference for the GAMSAT Selection Appeals Committee are available on request (please send your request to info@gemsas.edu.au). Note that this Committee can only hear appeals against decisions made in the processing of your application.
Appeals against offer decisions made by participating schools must be made to the individual school concerned.
If you have been offered a place in another course or by an institution not participating in GEMSAS and you intend to accept that place, then please be considerate of fellow applicants and withdraw your application for all GAMSAT Consortium courses as soon as possible.
GEMSAS Version 1.7 7 May 2017 Page 6 of 75 GAMSAT (www.gamsat.acer.edu.au) Application Process Information in this section is generally common to all the schools, but is subject to the specific requirements outlined in the school entries and on the school websites. GEMSAS and the schools make every effort to ensure the accuracy of information provided in this Admission Guide at the time of publication.
However, applicants must consult the GEMSAS and university websites for more detailed and specific information and for updates.
There are three components of the application process: 1. GAMSAT 2. The application 3. Documentation  All applicants for Commonwealth Supported Places and other domestic places at graduate-entry schools (i.e. citizens/permanent residents of Australia and citizens of New Zealand) must have a current score on the Graduate Australian Medical School Admissions Test (GAMSAT). GAMSAT results are valid for two years: i.e. if you sat the March test in 2017 you may use the results obtained to apply for a graduate entry course commencing in 2018 and/or 2019. If you sit the September test in 2017 you may use the results obtained to apply for a graduate entry course commencing in 2019 and/or 2020.
There is a very helpful table on the GAMSAT website that shows the validity of all the GAMSAT tests. http://gamsat.acer.edu.au/results/currency-of-results Your GAMSAT results show a score for each of the three test Sections and an Overall Score. All GAMSAT Consortium medical schools (except The University of Melbourne) rank applicants using the Overall GAMSAT Score (with required minimum Section scores normally around 50). The University of Melbourne takes an average of the three sections of the GAMSAT, rather than the Overall GAMSAT Score. The acceptable GAMSAT scores may be different for each of the universities, and may vary from year to year.
When deciding whether or not to submit an application, you are advised to make sure that your GAMSAT scores fall within the acceptable ranges reported in the individual university entries in this Guide. You can evaluate your standing in relation to other candidates who sat GAMSAT in the same year as you did, by consulting the chart included with your Statement of Results. Please note that neither GEMSAS nor ACER staff have the authority to review individual GAMSAT transcripts or GAMSAT results or to offer advice on the likelihood of selection. GAMSAT candidates are responsible for determining their eligibility to apply.
Registration for the GAMSAT and application for admission to the graduate programs are separate processes.
GEMSAS Version 1.7 7 May 2017 Page 7 of 75 Application Supporting documentation  Applicants are selected for interview based on one or more of the following criteria:  performance in GAMSAT;  performance in a qualifying degree (as indicated by GPA);  performance in a portfolio, special application or supplementary form or personal statement where required. The Australian National University, Deakin University, The University of Melbourne and The University of Western Australia combine the first two criteria when ranking applicants for interview.
The University of Melbourne uses an unweighted GAMSAT.
Griffith University ranks applicants for interview based on selections rank derived from a 50/50 combination of an unweighted GPA (converted to a percentage) and the overall GAMSAT score. The University of Queensland uses the GPA as a hurdle, then ranks applicants by GAMSAT results using the GPA as a tie- breaker where necessary. The University of Queensland does not interview candidates. The University of Wollongong, The University of Notre Dame, Australia (Fremantle) and The University of Notre Dame, Australia (Sydney) rank applicants on combined GPA, GAMSAT results and portfolio/written submission.
 Supporting documentation will be required if:  You studied at a non-ARTS1 university at any time.  You have an Australian rural background (see page 18)  You need to supply supporting documentation required by individual schools When you complete your Application Form, you will be presented with relevant coversheets which you must print and attach as directed to the documents you are submitting. Failure to include all requested documents may disadvantage you. Please send only those documents that have been specifically requested. Note that there are two different addresses to which documents are to be sent.
Please ensure you follow the instructions on the coversheets to ensure your documents are sent to the correct address.
1. If any of your tertiary study is from a non-ARTS university please remember to submit your original transcript(s) postmarked no later than 5.00pm your time on Tuesday 13th June 2017. This can include exchange study and study for which you may have received credit towards another degree. Post documents to: GEMSAS Operations PO Box 2025 South Melbourne VIC 3205 1 See Appendix A
GEMSAS Version 1.7 7 May 2017 Page 8 of 75 2. Applicants to the following universities and for the streams or sub-quotas listed must send their documents postmarked no later than 5.00pm your time on Monday 12th June 2017, to the address indicated on the website or to: GEMSAS Processing PO Box 522 Ferny Hills DC Queensland 4055 School Stream Documents required Australian National University Indigenous students Australian National University Supplementary Indigenous Form (see school website for details: http://medicalschool.anu.edu.au/programs-courses/mchd-doctor- medicine-and-surgery/how-apply Conjoint MChD/PhD The ANU Medical School offers the opportunity for students to undertake a conjoint Medicinae ac Chirurgiae Doctoranda / Doctor of Philosophy (MChD/PhD).
This program caters for students who have a desire to enter the medical profession but also possess a keen interest in cutting-edge research. Applicants interested in undertaking the conjoint program should contact hdr.anums@anu.edu.au for program details.
Deakin University Financial Disadvantage Applicants who can demonstrate financial disadvantage, which may have impacted on academic performance during their undergraduate degree, may receive a 2% bonus of the combined GPA and GAMSAT score. The Deakin School of Medicine recognises the following benefits as providing eligibility for the financial disadvantage bonus:  Centrelink income payments - The School of Medicine recognises the following Centrelink benefits: ABSTUDY, AUSTUDY, Parent Payment (Partnered or Single), Youth Allowance, Disability Pension, Veterans Means Assessed Pension.
 Department of Veterans' Affairs income payments.
 Other Australian Federal or State Government income payments of similar amounts may be considered.  StudyLink benefits apply for applicants from New Zealand. NB: this does not include a StudyLink loan. Please ensure supporting documentation clearly shows the approved benefit and supports a minimum of 12 months. Supporting documentation includes (approved benefit must clearly be listed):  A letter from Centrelink or StudyLink,  a PAYG Payment Summary,  a PAYG Statement (showing a minimum payment period of 52 weeks),  tax returns,  bank statements,  another document clearly supporting bonus criteria.
Please note: Applicants must have been in receipt of the approved benefit for at least 12 months, at the time of application. Bonuses cannot be awarded to applicants who will have received the benefit for 12 months by the end of 2017 or by the commencement of the course, as there is no way to guarantee that the applicant will actually receive the benefit in the future.
See school website for details: http://www.deakin.edu.au/course/bachelor- medicine-bachelor-surgery