INSTITUTIONAL RACISM AND SYSTEMIC INEQUITIES - GitHub Pages
Page content transcription
If your browser does not render page correctly, please read the page content below
MAYOR'S TASK FORCE ON

INSTITUTIONAL
  RACISM AND
    SYSTEMIC
   INEQUITIES
      FINAL REPORT
 AUSTIN, TX | APRIL 6, 2017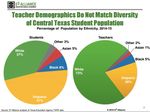 "For much of my life, I have recognized race as a
force in my own life and in our society…and while
… racism is not the only factor contributing to the
diminished capacity of ALL people, and especially
  people of color…it is THE factor which so many
 people of power and authority fail to effectively
     recognize, understand and/or address…

I agree with so many esteemed Austin voices from
  throughout the community suggesting that this
   time, like no other recently, our city, state and
  nation call for us to exchange in a deeper racial
 truth, promote intra and inter-racial healing and
  foster greater social, educational and economic
                      well-being.

      Never have I had such an extraordinary
platform…a combination of high level professional
  authority and a deep personal conviction to not
only name this societal challenge but mobilize self
 and others to address it. ...I am leading the city in
    learning how to recognize, understand and
   address racism at its various levels: personal,
      institutional, structural and systemic."

                       -Mayor Adler, March 2017
A Letter to the Mayor on Behalf of the Task Force…
Dear Mayor Adler:

On behalf of the Institutional Racism and Systemic Inequities Task Force (the Task Force) and pursuant to
our charge, we humbly present this report inclusive of a list of recommendations aimed at continuing the
dismantling of institutional racism and systemic inequities in the Austin region. We commend your goal to
create a better Austin—one not plagued by persistent and deep disparities. We whole heartedly join you in
this work. For in our everyday work in education, we witness all too frequently the devastating and
compounding impacts of these twin evils.

The Task Force was comprised of an extraordinary collection of concerned citizens who served on either the
Steering Committee and/or one of the five Working Groups organized in the following sectors: education;
real estate and housing; health; finance, banking, and industry; and civil and criminal justice.

According to the Austin History Center, as early as 1890 local residents referred to Austin as the City of the
Violet Crown. The title is a nod to an atmospheric phenomenon creating violet and red horizontal bands
visible before sunrise or shortly after sunset. In 1938, then Congressman Lyndon Baines Johnson, who
orchestrated the construction of water dams to usher in a wave of manufacturing and helped pass legislation
to bring the first public housing in the US to Austin, delivered Tarnish of the Violet Crown, a radio address
focused on the existence of slums, housing, and poverty in Austin. During that nationwide radio address he
posed contrasting ideas that demonstrated his pride of Austin as well as deep disappointment when he
witnessed the plight of many living in Austin:

         "Why, some may ask, should one who is elected to represent this district (District 10) take note of
        such unattractive spots when our city has so much to be proud of? To those people I will answer
        that no one is more proud of the beauty and attainments of the city of Austin than I. But for that
        very reason I am unwilling to close my eyes to needless suffering and deprivation which is not only a
        curse to the people immediately concerned, but is also a cancerous blight on the whole community."

Congressman Johnson recognized the pitfalls of a tale of two cities. A truly great city leaves no one behind.
Combating poverty and giving even the poor a sense of fairness, respect and dignity would need to be an
essential piece of his plan to improve Austin. Today, close to a century later, we find ourselves similarly
situated, appreciating Austin's prosperity — 2017 Best Place to Live in the United States, U.S. News and
World Report — while simultaneously experiencing deep discontent with persistent racial disparities.
Additionally, there are local, state, and national events calling our community to recognize the stain of
institutional racism that deprives those immediately impacted and the community as a whole. Austin cannot
be a great city if some of its citizens experience the Violet Crown, while too many others do not. Thank you,
Mayor, for seizing this moment to lead our city in learning how to recognize, understand and address
institutional racism and systemic inequities. This report from the task force is a step forward on this journey.

After countless hours of great work, including meetings, frank dialogues, reviewing data, training, drafting and
redrafting and contemplation, the Working Groups submitted their draft recommendations to the Steering
Committee. Thereafter, with additional input from the Steering Committee, the Working Group Co-chairs,
the core team and a team of writers compiled the recommendations into this report. As per your request, we
included every recommendation by the Working Groups in this final report to ensure diversity of thought.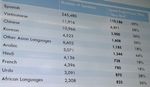 As you read through this report, you will notice common themes, such as:
     Interrelationship among racism in the five sector areas. For example, institutional racism in education
        can impact an individual's ability to obtain a livable-wage paying job, which effects one's ability to
        obtain safe housing, which in turn can contribute to poor health outcomes.
     Institutional racism and systemic inequities are not myths. Evidence of their impact exists in each of
        the five sector areas.
     Historic and current data disaggregated by race is often incomplete. Additional data, collection and
        assessment tools, and benchmarking are necessary to become smarter dismantling racism.
     The need to continue to encourage and appreciate public and private champions of social justice
        where they live, work, and play.
     The need to move from a collection of isolated and random diversity and inclusion acts to regional
        inclusive, coordinated, purposeful, interdependent, and strategic actions, so that we achieve a
        collective impact.

As noted by each Working Group, this journey will involve concurrent work at three levels—individual,
organizational and structural; and must begin with a commitment from all other elected officials, along with
CEO's, executive directors, and other inhabitants of the C-Suite. Collectively, we must all make the personal
investment to:
     Engage in personal soul searching;
     Commit to life-long intensive training;
     Learn how to have courageous conversations about race;
     Develop a deeper consciousness and more expansive literacy about the impact of race in personal
        life;
     Commit to act as agent of change to de-institutionalize racism and eliminate racial disparities in ATX;
        and
     Build on work of previous and current courageous activists.

To be clear, this report is not the end, but rather a continuum, or next phase of building on the great and
sacrificial history of work led by many talented others, some of whom contributed to this current report.
Many of these recommendations are not new. It is our fervent hope that what is new is for the community to
garner political will and resources necessary to move them from talk to action.

Further, as discussed in greater detail in the Next Steps section, in order for this racial equity work to be
transformational and sustainable, we stand committed to continue our membership on a team charged to
proceed to the implementation phase. As an example of work proposed for completion in the next phase, we
invite Austin regional leaders in K-12 and higher education, business and government to participate in
Beyond Diversity training. Furthermore, we highly recommend that all executive leaders in the region
conduct an internal racial equity audit/assessment to determine the presence of institutional racism in their
respective organizations. Both training and assessment are essential to our pledge for continued partnership
with you and others as we enhance Austin's racial intelligence and create a city where race is no longer a
predictor of one's educational, housing, health, economic, or justice status.
The members of the Task Force look forward to partnering with you to lead the city in recognizing,
understanding, discussing and addressing racism at all levels. Finally, we would like to give a heartfelt thanks
to members of the Steering Committee and Working Groups who passionately and tirelessly committed their
time and talents to this work.

Now, the even harder work begins – implementation. We are encouraged and committed, and look forward
to Austin becoming a center of excellence for equity – a true Violet Crown.

Colette Pierce Burnette                             Paul Cruz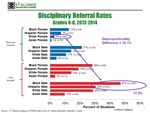 Contents
1.       Education .................................................................................................................................................................... 6
     Summary .......................................................................................................................................................................... 6
     Background ..................................................................................................................................................................... 6
     Recommendations.......................................................................................................................................................... 9
         1.1.         Hiring, staffing, and representation........................................................................................................... 9
         1.2.         Curriculum, instruction, and accountability ........................................................................................... 11
         1.3.         Education, Admission, & Access ............................................................................................................ 12
         1.4.         Leadership & Capacity Building .............................................................................................................. 14
     Conclusion from Working Group Chairs ................................................................................................................ 16
2.       Real Estate & Housing Work Group ................................................................................................................... 17
     Summary ........................................................................................................................................................................ 17
     Background: How did our city become so racially divided?.................................................................................. 17
     Recommendations........................................................................................................................................................ 22
         2.1.         Affordable Housing: fund it to create it ................................................................................................. 22
         2.2.         Fair Housing and the right to choose ..................................................................................................... 23
         2.3.         Rental Housing ........................................................................................................................................... 23
         2.4.         "The Right to Stay" ................................................................................................................................... 24
         2.5.         Ensure Affordability in High Opportunity Areas................................................................................. 25
         2.6.         Community Empowerment ..................................................................................................................... 26
         2.7.         City Accountability .................................................................................................................................... 27
3.       Health ........................................................................................................................................................................ 28
     Summary ........................................................................................................................................................................ 28
     Background ................................................................................................................................................................... 28
     Recommendations:....................................................................................................................................................... 31
         3.1.         Cross-Cutting .............................................................................................................................................. 31
         3.2.         City Government Equity Initiatives: ....................................................................................................... 31
         3.3.         Targeted Education & Information: ....................................................................................................... 32
         3.4.         Geographic & Neighborhood Inequities: .............................................................................................. 32
         3.5.         Data, Transparency, & Accountability: .................................................................................................. 33
         3.6.         Specific Healthcare Initiatives: ................................................................................................................. 33
         3.7.         Other Initiatives: ........................................................................................................................................ 34
4.       Finance, Banking, & Industry ................................................................................................................................ 34
     Summary ........................................................................................................................................................................ 34
     Background ................................................................................................................................................................... 35

Page | 4
Recommendations........................................................................................................................................................ 36
         4.1.         Predatory Lending Practices/Savings ..................................................................................................... 36
         4.2.         Access to Financial Services ..................................................................................................................... 38
         4.3.         Access to Employment ............................................................................................................................. 40
5.       Civil & Criminal Justice .......................................................................................................................................... 44
     Summary ........................................................................................................................................................................ 44
     Background ................................................................................................................................................................... 45
     Recommendations........................................................................................................................................................ 45
         5.1.         Schools and Juvenile Justice ..................................................................................................................... 45
         5.2.         Law Enforcement ...................................................................................................................................... 46
         5.3.         Criminal & Civil Justice............................................................................................................................. 47
         5.4.         Mental Illness & Substance Abuse .......................................................................................................... 48
         5.5.         Miscellaneous Issues .................................................................................................................................. 49
Task Force Next Steps ..................................................................................................................................................... 50
Task Force Members ........................................................................................................................................................ 51
Appendix ............................................................................................................................................................................ 57
     Summary Recommendations ...................................................................................................................................... 57
References .......................................................................................................................................................................... 67

Page | 5
1. Education
Summary
The Education Working Group was charged with exploring and reporting back on how institutional racism
and systemic inequities manifests in Austin's education system, and who is affected by it. Through a series of
meetings, dialogues, data review and group presentations, we discovered that institutional racism and systemic
inequities are present throughout our educational system; including the hiring and staffing practices;
curriculum and instruction; the unveiled State's accountability measures; admission; access policies and
practices; and the pathways and supports for leadership and capacity building for our educators and education
leaders.

We identified four areas of focus for our recommendations:
       1) Hiring, staffing and representation
       2) Curriculum, instruction and accountability
       3) Education admission and access
       4) Leadership and capacity building

These recommendations come with the caveat that more time and dialogue would ultimately create more
robust and innovative approaches to dismantling institutional racism and structural inequity. For this reason,
we believe continued dialogue on the impact of institutional racism and systemic inequities in Austin
education would benefit the community. Creating more participatory events, such as town hall meetings in
different parts of the city, and engaging more parents, especially those who are non-English speaking and
those whose work schedules make it impossible to attend daytime meetings, are an initial first step. To go
even further, annually, the City could declare two days in the year as days to reflect and assess progress
toward the ongoing goal of dismantling institutional racism and structural inequality. The symbolic focus
would bring the issue to the forefront, and allow for training, such as those recommended to build racial
equity capacity, to take place.

Another key component of these recommendations is the idea that the City of Austin take a stand to protect
our children and young people in these days of uncertainty. Our passionate belief in working to eradicate
institutional racism and structural inequities leads us to understand that we must put children and youth at the
forefront of these efforts. The present political climate, in some regard, is a direct reflection of our failure to
dismantle oppression. The glimmer of hope moving forward is that enacting these recommendations may
lead us to a day when Austin is an exemplar and world leader in equity where each citizen can reach their
fullest human potential. The Education Working Group is committed to this goal and will work with the
Mayor and our fellow Austinites to achieve it.

Background
From the ratification of the Texas Constitution forward, Austin has stood out as a Texas city with
outstanding educational opportunities. The year of 1881 was particularly noteworthy since it was when
Tillotson Collegiate and Normal Institute, education institutions that served Blacks, welcomed its first
students. In the same year, Austin was chosen as the site for the University of Texas (it would open two years
later, and included women in its first class). Finally, that was also the year that Austin Public Schools began
providing free schooling to Austin's children.

Even as we have cherished education, we have yet to embrace integration or equal opportunity as core
principles. Institutional racism has been a steady feature of schooling in the Austin community since its

Page | 6
founding. Our history includes pivotal moments where we as a community chose segregation and inequitable
distribution of resources and opportunities. In the earliest years, we had schools for Black1 students and
schools for White students. Within a few years, we also established separate schools for the growing
Hispanic/Latino population. Once divided Black/White, we were further divided into Black/Brown/White
racial lines. In the last half century, we have informally, but in real numbers, maintained a de facto segregated
reality because most school boundaries follow neighborhood lines and our neighborhood communities
remain largely segregated. This time, Black and Hispanic/Latino students are grouped together, while most
Whites are educated together. This way, Whites can be schooled as a majority, even in otherwise minority-
majority school districts. We are visibly segregated with the notable difference being that in the days of formal
segregation we had more non-White teachers serving non-White students.

This is evident in the mismatch of teacher demographics to the diversity of student populations in Austin
schools. The best data available on teacher demographics for the region indicates that our K-12
Hispanic/Latino students comprise 47% of our student population, yet only 20% of teachers in the region are
Hispanic/Latino, compared to White students who only comprise 37% of our student population in Central
Texas, with an overwhelming 73% of all teachers in the K-12 system in the region who are White. While we
were unable to obtain data in the higher education sector, national trends suggest that faculty demographics
similarly mirror those in K-12 (National Center for Educational Statistics, 2016).

This lack of staff diversity in our schools creates a cultural "mismatch" between teachers and students.
Studies (Gay, 1993; Gregory, Skiba, & Noguera, 2010; Ladson-Billings, 1995) indicate that this "mismatch" is
detrimental to students of color. Studies have identified that White teachers have higher expectations for
White and Asian students in their academic achievement and merit than for Hispanic/Latino and Black

Page | 7
students, even when student ability would prove otherwise. In Central Texas, for example, education data
and practitioner experience indicates huge disparities in disciplinary referrals for students of color, most
especially Black students, who are disciplined at far higher rates (Texas Appleseed, 2015), even when
considering income. Such differences by race are attributable at least in part to cultural mismatches between
adults and students of color (Staats, 2014).

Such biases are not easily addressed and they unfortunately exacerbate over time. Although any teacher can
genuinely love their students and push them successfully toward their goals, biases can unintentionally
interfere and impede the overall healthy progress of the student. In the higher educational context, a less
diverse faculty means that research and scholarly focus on areas pertinent to communities of color may be
invalidated and less likely to be pursued.

Part of the cultural mismatch is also aspirational: how welcoming the environment at the school is to
diversity, how safe and nurturing it is for students of color to grow and thrive as students, and who they see
in positions of authority and responsibility in their school or college/university?

When inequitable representation exists on a campus, or in a school district, it sends a message that research,
teaching and leadership positions may not be for the student of color who may seek that as a profession and a
life's calling. For example, if in a school or college/university where the majority, if not all, of the teachers

Page | 8
and/or faculty are White and the service staff, custodial/cafeteria staff are people of color, an unintended
message is being conveyed to students of color about the pathways of success available to them.

Recommendations
1.1. Hiring, staffing, and representation
The staffing of our schools, colleges, and universities impacts the aspirations of students and affects the
access to successful role models of color for students of color (as well as White students). A
disproportionality of administrators, faculty, and teachers of color means that our community is not
adequately maximizing human potential for Asian, Black, Hispanic/Latino, and Native American citizens in
Austin, and nationwide.

The impact on underrepresented communities of color is obvious. However, it is important to note that
students and community members who are White are also impacted: the histories, challenges, and wisdom
that are inherently part of the experiences of communities of color are not represented, and White students in
Austin are potentially ignorant of these rich sources of knowledge – thus perpetuating stereotypes about lack
of achievement among communities of color.

Challenges:
        Who is in the pipeline to become an administrator, teacher, or faculty member? Most likely these
         students are not people of color. The diverse educator pool is too small. This is also true in higher
         education, though there are Ph.Ds. in underrepresented populations if we seek them nationally.
        Lack of intentional coordination that provides student teachers to hiring institutions. In higher
         education there should be more intentional efforts to provide postdoctoral training, host research
         conferences, and showcase the city of Austin as a promising site for teachers, administrators, and
         faculty to launch careers, and move careers to the next level.
        Recruitment – placement and targeted hiring practices should be enhanced to attract Asian, Black,
         Latino, and Native American teachers and faculty. Among faculty, coordinating efforts between area
         universities could prove beneficial if Austin is marketed as a hub of higher education, with a variety
         of institutional types (public, private, historically Black, Hispanic/Latino serving, research, regional,
         community college, etc.).
        Retention – incentive programs and mentorship for early career teachers, administrators, and higher
         education professionals.
        Leveraging our students, who are members of our community, as assets: future teachers,
         administrators, and faculty members of color are attending schools in Austin as we speak. Investing
         in their development and encouraging them to pursue education as a career should be as robust and
         endorsed as programs to develop athletic talent.
        Reactive responses, such as bringing in consultants and mediators when racial bias is experienced in
         the workplace, can be costly, rather than proactive efforts to identify and reduce bias. Likewise,
         litigation is expensive as well.
        Costs of living in the Austin area are high in comparison with teacher and faculty salaries making it
         difficult to compete with more affordable communities when recruiting diverse teachers and faculty.
Recommendations:
        1.1.1. Prepare equity assessments and equity reports on minority and gender representation at all levels
               and ranks in area colleges and universities.

Page | 9
1.1.2. Housing allowance or designated housing for entry level teachers, and/or tax breaks for faculty
             and administrators.
      1.1.3. Businesses interfacing with schools – e.g., companies in the tech sector can financially support
             teachers via partnerships.
      1.1.4. Hiring teachers and faculty of color in cohorts or clusters – creating a climate of inclusion. The
             city can facilitate citywide convenings to bring people of color in education together across
             district and college/universities.
      1.1.5. Use the mayor's ability to convene school district and college/university leaders to converse
             about addressing underrepresentation of communities of color.
      1.1.6. Promote the use of language and terms that specifically label issues such as racism, oppression,
             systemic inequity, institutional racism, White supremacy, so that the City and its leadership
             model how to effectively talk about these issues in a non-"colormute" manner.
      1.1.7. Better integration between all levels of education – coordination between colleges and hiring
             institutions.
      1.1.8. Incubate new community-based, extended day, extended learning (after school) educational
             programs or projects and expand the capacity of existing ones.
      1.1.9. Locate funding for programs that are already doing successful recruitment/retentions - provide
             competitive grants to enhance efforts.
      1.1.10. Marketing campaign of "We are Austin" – a great place to live, work and play for Asian,
             Black, Hispanic/Latino, and American Indians, showcasing cultural, spiritual, and community
             assets.
      1.1.11. Awards that recognize excellence in Hispanic/Latino and African-American teachers,
             administrators, and faculty – much like what is present for students.
      1.1.12. Stipends, loan forgiveness, and grants as incentives specifically targeting teachers and faculty
             of color.
      1.1.13. Modifications to licensing requirements and recruitment practices to reach out of state for
             teachers and potentially attract a larger minority pool. In higher education, providing
             postdoctoral fellowships and/or visiting professorships which operate in a similar manner.
      1.1.14. Create formal mentoring programs for administrators, faculty, teachers, peer to peer, veteran
             teachers and new teachers, etc.
      1.1.15. Ensure presence of institutional culture that values/supports diversity. This can take the
             form of establishing an Office of Education to consolidate and expand educational programs
             within the purview of the City of Austin.
      1.1.16. Ensure that support, and expectations of faculty of color equal that of all faculty. If these
             professionals have diversity-enhancing responsibilities, they should be assigned out of interest
             and compensated, rather than assumed to be automatically part of their "expertise" and done
             without compensation.
      1.1.17. For senior level positions in educational settings, we advocate for the policy instituted by UT
             System Chancellor McRaven that each pool have one or more viable candidate(s) from an
             underrepresented population.

Page | 10
1.2. Curriculum, instruction, and accountability
Current school curriculum, instruction, and assessment do not create equitable opportunities for all students.
The wealth of resources in the community is not tapped into to provide quality and equitable education for
every student. This creates opportunity gaps and students that are not prepared for college, career and life.

Challenges:
      Cultural competence at all levels (school level teachers, counselors, college faculty, and administrators)
       and community members.
      Placement in courses – access to pre-AP or AP tracks
      Curriculum to Industry Pipeline that supports preparing all students so that they are college, career, and
       life ready
      Lack of advocates and/or mentors
      Students opting out of traditional public schools in the region for other options such as charters,
       private schools, and home schooling, which may mean they are out of reach of our typical instructional
       delivery vehicles, such as ISDs. There will need to be strategies to address students outside of these
       traditional systems.
      Accountability system - Teachers forced to focus on the test and not on differentiation or culturally
       relevant practices

Recommendations:
        1.2.1. Integrate cultural competency among staff at all levels. Cultural Proficiency professional
               development, like the Beyond Diversity training, should be instituted and delivered to all public
               school and university employees. Cultural competence training at all levels (school level teachers,
               college faculty, counselors, and administrators, city officials, community members, all
               stakeholders).
        1.2.2. Advocate that all curriculum PK-16, will be culturally inclusive. This should include ethnic
               studies courses, most especially Hispanic/Latino and Black music, voice, dance and the arts, into
               the K-12 and higher education curriculum; that are co-constructed and shared among schools,
               districts, and colleges.
        1.2.3. Sponsor professional development workshops for teachers in the region to teach Ethnic Studies
               and provide instructional materials.
        1.2.4. Incorporate mentoring into curriculum that supports youth of color.
        1.2.5. Instructional resources that reflect culturally relevant and restorative practices.
                                                                  1.2.6. Align instructional practices/pedagogy to
                                                                  targeted professional development around
                                                                  cultural competency.
                                                                  1.2.7. Expand and fund P-16 model beyond
                                                                  Early College High Schools to include
                                                                  internships; businesses would receive incentives
                                                                  for supporting the P-16 model in public schools.
                                                                  1.2.8. Harness the innovation of students to
                                                                  create a pipeline (curriculum to industry).
                                                                  1.2.9. Hire a Liaison that brings together and
               leverages non-profit organizations, small businesses, and other resources to build capacity in
               schools.

Page | 11
1.2.10. City of Austin should consider providing tiered incentives to businesses that provide
             mentors to students in schools, from PK-16.
       1.2.11. Grants for community schools that serve 95% of their attendance zone, which provides that
             school the autonomy to meet the needs of their surrounding community to transform schools
             into inclusive and rigorous learning environments.
       1.2.12. City of Austin should provide curricular units on the history of Austin and inequity,
             including historically impactful events such as the Plan of 1928, the integration (and resistance
             to integration) of Austin area public schools, integration in higher education (Sweatt, Hopwood,
             and Fisher cases), and current patterns of inequity. These units should be tailored for
             elementary, secondary, college, and graduate level, with resource kits available to all schools and
             colleges.
       1.2.13. Include other measures of accountability in addition to standardized testing, including
             student portfolios and other formative measures.
       1.2.14. Partner with a third party that would serve as a regional check/balance with all surrounding
             ISD's with regard to the other measure of accountability. Begin to offer a counter narrative that
             would supplement the state's accountability system, thereby making accountability less
             inherently racist considering the tools currently established.
       1.2.15. Advocate for a third party to monitor effectiveness of other accountability measures by
             creating additional tools of representative evaluation. Local leadership (Mayor, co-chairs of task
             force) could declaratively establish a local/regional accountability measure and introduce third
             party as authority behind the tool.
       1.2.16. The City of Austin, as one of Austin's largest employers, should provide working parents
             time on a monthly basis to attend schools without having to use leave.
       1.2.17. Promote the value of bilingualism and bi-literacy in city affairs.
       1.2.18. Publish an online, monthly E-newsletter on equity and community engagement in Austin.

    1.3. Education, Admission, & Access
We envision a city and region in which all students can gain access to excellent educational resources (schools,
programs within schools, certifications programs) that serve all students well. In the Austin and Central Texas
region, admissions and access to opportunities should result in enrollments that match the demographics of
the region, and should be characterized by curricula, pedagogy, practices and structures that support the range
of students who inhabit the region. Race should not be a predictor of likelihood to be enrolled in one
program or institution over another or in personal, educational, professional and life outcomes.

Many special offerings within and in addition to traditional public school offerings may be subject to access
factors and admissions procedures that systematically favor some students over others and produce racially
disparate outcomes. These special opportunities exist at each education level and include Magnet Programs,
Certification Programs, College Credit in High School, Advanced Placement, Gifted and Talented, and
International Baccalaureate. The admissions procedures for each program, combined with such factors as
cost, transportation, counseling, and community expectations, contribute to race and class distributions that
vary widely from opportunity to opportunity. This is simply not a reflection of interest, but of the uneven
distribution of opportunities to Central Texas learners. These inequities are additionally reinforced by
residential segregation, a category that Austin is regrettably a leader in among American cities (Florida &
Mellander, 2015).

Page | 12
There are many practices that push our spaces towards diverse representation of students. Pre-K includes
federal dollars that ensure greater access for low-income students, most of whom are Black or Latino. The
well-known Top 10% plan in Texas, increases regional access, especially including admission of students from
predominantly Hispanic/Latino and Blacks schools. Other programs, practices and procedures include
regional distribution in acceptance pool, targeted outreach programs, Application fee waivers, and income
sensitive tuition rates. In addition, local organizations like ECHO (homeless advocacy) and Foundation
Communities are keenly aware of adversity faced by some children, a disproportionate percentage of whom
are Black and/or Latino. They build programs to support, protect, and advocate for these students and thus
may assist in promoting access to spaces of special opportunity for students.

Challenges:
        Biased application processes can include:
              use of teacher recommendations in context of unequal distribution of veteran teachers;
              exclusionary or biased questions as part of applications;
              favoring performance indicators that reflect quality of the sending school as opposed to
                  students drive and potential.
        Systematically biased school counseling
        Hostile environments for Black and Hispanic/Latino students in the spaces of special opportunity
        Application fees
        Restricted access to spaces of opportunity for broad categories of infractions.

Recommendations
         Examination of admission procedures to determine:
        1.3.1. The extent to which the applicant pool reflects the racial demographics of the sending area.
        1.3.2. What the receiving program looks for in an applicant and whether racial bias is built in at that
               initial level.
        1.3.3. The extent to which application processes include racially alienating or racially exclusive
               features.
        1.3.4. The outcomes in terms of acceptance, enrollment and retention after enrollment.

         Investigate, Identify, and Invest:
        1.3.5. Develop a rubric to identify programs and skills that promotes racial equity.
        1.3.6. Apply rubric and Investigate racial distribution of students in spaces of educational opportunity.
        1.3.7. Identify barriers to entry.
        1.3.8. Invest city resources that can help overcome barriers.
        1.3.9. Support development of all professionals in contact with youth to ensure cultural proficiency
               and racially just, non-discriminatory practices. Funding for trainings is a possibility, as is
               maintaining a database of trainers.
        1.3.10. Identify, support and partner with organizations whose work promotes access across racial
               lines and thus undermines barriers that produce or sustain racial disparity.
        1.3.11. Call for and incentivize the eradication of institutionally racist Iconography and build up
               alternative, inclusive narratives. (e.g., Confederate soldiers honored with statues, landmarks, and
               street names; installation of statues of civil rights icons, inclusive processes to rename
               racist/White supremacist-named institutions.)

Page | 13
1.4. Leadership & Capacity Building
The first step in building the racial equity capacity of our educational institutions is to ensure that the leaders
in school districts and higher education in the region gain an understanding of "why" it is important that they
build their personal capacity to better understand institutional racism and its pervasive impact on the
communities they serve.

The impact of disproportionality in discipline by race can be observed at the national, state, regional, and city
level; Texas Appleseed's 2015 report Suspended Childhood charts the number of suspensions in the top ten
school districts in the state, which includes the Dallas, Houston, San Antonio, and Austin areas. One
significant finding was that Black students were more than twice as likely to receive out-of-school suspensions
as White students in 2013-2014. Disproportionate suspension rates of students of color not only disrupts
their learning, but reflects institutional racism.

Implicit biases can explain individual educators' discretionary actions in punishing students of color "more
harshly and more frequently than others, even for the exact same behaviors" (Texas Appleseed 2015). But,
suspended/expelled students are more likely to fail a grade, drop out, and even get into the juvenile justice
system (Texas Appleseed 2016, xi-xii), thus multiplying the negative consequences of what may have been a
completely unconscious decision. Individual educators' discretionary suspensions of students of color lead to
worse educational outcomes for students of color on a systemic scale, which our institutions and society
condone.

It is critical that institutional leaders understand the reality and the link between how school policies and
practices lead to student performance results and academic achievement, and how implicit bias can lead to
unintended outcomes that current interventions cannot address or solve.

As Damon Williams (2013) describes in his book "Strategic Diversity Leadership," institutional racism is
addressed by analyzing our institutional systems. All individuals in a system must work together to prioritize
and sustain racial equity. Such projects endure over time when senior leadership "[contributes] to the process
by creating a broad institutional vision, redirecting resources to implement that vision and requiring plan
development and accountability from individuals at multiple levels. [Only they] can focus attention and
prioritize diversity in a manner sufficient enough for institutional changes to be deep, pervasive and ultimately
transformative."

Additionally, the Center for the Elimination of Disproportionality & Disparities' recommends the Texas
Model to move systems to equity. In this model, communities served must be engaged in institutions'
decision-making processes.

The racial equity capacity of teachers, administrators and professors starts in their respective colleges of
education. Cultural proficiency must be integrated into every college of education course. As institutional
racism is inherent and reproduced through the "places, policies, and practices that shape our daily lives,"
(Aspen, 2013), adding racial equity into every course challenges these White supremacist paradigms in a
systematic way.

Page | 14
Challenges:
        Professional development addresses individual cases of "racism" rather than the system that supports
         discretionary suspensions
        The designation of a single entity to address "diversity", without sufficient, tangible and ongoing institutional
         accountability, dilutes the collective responsibility of an organization as a whole to undo racism.
Recommendations:
        1.4.1. Build racial Equity Capacity of Educational Institutions:
                     As a starting point, educational institutions should conduct self-studies to review student
                      performance results and their relationship to institution practices and policies.
        1.4.2. Continuous (Quarterly) Training for City of Austin Institutional Leadership Across Systems

                      Senior leadership (the Mayor, Superintendents, College and University Presidents, and
                       City Council members) will attend one of the following trainings:
                             Undoing Racism Training w/ community members (from each city council
                                district).
                             Beyond Diversity I Training.
                             Beyond Diversity II Training.
                             Trainings from the Center of Elimination of Disproportionality & Disparities
                    Peer group accountability and collaboration.
        1.4.3. Build Racial Equity Capacity of Senior Leadership in Educational Institutions (Boards, Cabinets,
               Principals)
                     Biannually, senior leadership within educational institutions (boards, cabinets, and
                         principals) will attend one of the following trainings:
                        Beyond Diversity I Training.
                        Undoing Racism Training w/ community members (from each city council district).
                        Beyond Diversity II Training.
                        Trainings from the Center of Elimination of Disproportionality & Disparities
                        Poverty Simulation and Restorative Practices Trainings
                     Peer Group Accountability and Collaboration.

     1.4.4. Build Racial Equity Capacity within Faculty and Staff
              Annually, faculty and staff (teachers, teaching assistants, custodians, lunch monitors,
                  librarians, direct service staff) will attend one of the following trainings:
                        Beyond Diversity I Training.
                        Undoing Racism Training w/ community members (from each city council district).
                        Beyond Diversity II Training.
                        Trainings from the Center of Elimination of Disproportionality & Disparities
                        Poverty Simulation and Restorative Practices Training
              Peer Group Accountability and Collaboration.

     1.4.5. Build Racial Equity Capacity within Parent and Community Volunteers
              District or Educational Institution determines what training this level receives (Beyond
                  Diversity I & II, etc.).
              Provide suggested readings and resources on how to explore race with your children – each
                  campus decides how to disseminate this information.

Page | 15
Conclusion from Working Group Chairs
These recommendations come with the caveat that more time and dialogue would ultimately create more
robust and innovative approaches to dismantling institutional racism and structural inequity. One overall
recommendation, therefore, would be to encourage to continuation of dialogue on the impact of institutional
racism and systemic inequity in Austin in education. We know there is sufficient interest among members of
the working group to continue meeting and fine-tuning this work. Members volunteered time and resources
over the past several months working on this report; if the city can provide incentives (meeting spaces,
refreshments, small stipends), we are certain there is an active community group that can serve in an advisory
capacity to the Mayor's office to implement these recommendations. More participatory events, such as town
hall meetings in different parts of the city, engaging parents, especially those who are non-English speaking
and those whose work schedules make it impossible to attend daytime meetings, are an initial first step.
Indeed, the city could declare two days in the year as days to reflect and assess progress toward the goal of
dismantling institutional racism and structural inequality: this work, of course, is embedded and daily, but the
symbolic focus would bring the issue to the forefront, and allow for training, such as those recommended to
build racial equity capacity, to take place.

One such approach to the training would be to invite the top leadership in K-12 and higher education,
business and government in the region to undergo the Beyond Diversity C-Suite training. The issues around
education are region-wide and not specific to one school district, and the intersectionality of education with
other key areas such as health, transportation, and housing, among others, creates a regional reach and
focus. That is why we are recommending that school superintendents serve as the regional catalysts for the
equity training to ensure that leaders, influencers and decision makers that play an important role in the lives
of the kids and their families in their jurisdiction also undergo the same equity training, to gain a common
language around issues of equity, and to begin to work together to identify and dismantle institutional racism
and systemic inequities. The vision is for the superintendents to invite the Mayors and city councils, the
city/municipal leaders, the presidents of higher education institutions and their institution leaders, and the
Chambers of Commerce leadership in their city to join them in the one to two day equity training. E3
Alliance will be convening the regional superintendents and college presidents/leaders on April 12, and could
serve as a partner in this process to help launch the initial phase.

As members of this working group, we struggled to find our footing and engage directly in conversations
about racism, White supremacy, and systematic inequity until the Beyond Diversity training sessions. Once a
majority of our group had experienced this impactful workshop, we found that we were able to tackle these
challenging issues in a more purposive and meaningful way. The impact of the training is of such magnitude
that we have to prioritize the importance of the city providing access and support to expand the training
across the Austin community, particularly among those who are engaged in the education sector.
In conclusion, recent events targeting immigrant communities (documented and undocumented) have
heightened fear and disrupted the lives of our most vulnerable residents. Many of the working group
members work directly with children and their families, or college students who are undocumented, and we
have witnessed how classrooms and communities have been impacted in recent weeks. One step we feel is
critical is that the City of Austin takes a stand to protect our children and young people in these days of
uncertainty; one way could be to ensure that Austin endorses the UN Convention on the Rights of the Child
(accessible in child-friendly language at:
https://www.unicef.org/rightsite/files/uncrcchilldfriendlylanguage.pdf). Many of these rights touch on the
areas of education, criminal justice, and health care, so its applicability to our work is relevant in many ways.
Our passionate belief in working to eradicate institutional racism and structural inequity leads us to
understand that we must put children and youth at the forefront of these efforts. The present political
climate, in some regard, is a direct reflection of our failure to dismantle oppression. The glimmer of hope

Page | 16
moving forward is that enacting these recommendations may lead us to a day when Austin is an exemplar and
world leader in equity and each citizen reaching their fullest human potential; we are committed to this goal
and will work with the Mayor and our fellow Austinites to achieve it.

2. Real Estate & Housing Work Group
Summary
We believe that policies implemented by the City of Austin over time, combined with procedures created and
carried out by other local institutions, caused people of color, particularly Blacks, to be segregated into the
eastern parts of the city and limited their access to many things necessary for upward mobility. Furthermore,
we believe that continued City policies are now forcing the families of those residents to move further away
from and often out of the city altogether. It is not an accident that Austin is the only fast-growing city in the
nation that has recently seen a numerical drop in the number of Blacks while all other groups have risen. Due
to these ongoing policies of disregard for the rights and needs of people of color, we strongly believe that the
City of Austin owes these Austinites redress for the wrongs they have suffered, and we propose a
comprehensive new package of policies on real estate and housing to do just that.

Institutional racism is racism that is perpetuated by powerful social organizations (as opposed to individual
actors) that implements racial inequality through systems—that is, through deliberate and organized
processes. But, with respect to government, institutional racism also takes the form of inaction and neglect;
when government actors fail to address racial injustice, when they allow such injustices to continue unabated,
they are also engaging in institutional racism. Institutional racism will continue to persist if there is no effort
to change it.

The Real Estate & Housing Work Group calls for the City of Austin to redress past wrongs .through a
conscious program that utilizes new public and private funding to confront inequity in real estate and housing
and ensures that the City's adoption of policies align with the principles of racial equity as mandated by the
City's New Equity Office.

We offer two critical recommendations to begin to redress past institutional racism in real estate and housing
in Austin and avoid future systemic inequity:
    1) First, we recommend that the City of Austin develop a local dedicated fund to carry out a
        comprehensive program to redress institutional racism in Austin real estate and housing.
    2) Second, we call upon the City of Austin to not only recognize but also redress racial injustices created
        and sustained by City policy through creation of a comprehensive program to combat systemic racial
        inequities in Austin real estate and housing.

Our report details these recommendations and offers a detailed summary of policies that we recommend for
consideration in the comprehensive real estate and housing equity program.

Background: How did our city become so racially divided?
In 2014 Austin topped the list of most economically segregated large metropolitan areas in the United States.
This means that when compared to its peer cities, Austin exhibits the least residential economic integration
among its residents—it is the place where one is least likely to find working class people living within
proximity of the upper middle class. Austin was also found to be the most racially segregated large
metropolitan area in the United States. Economic segregation cuts deeply across racial lines: wealthier
residential areas are overwhelmingly white; lower-income areas maintain highest concentrations of Blacks and

Page | 17
Hispanic/Latinos. In short, economic segregation and racial segregation go hand in hand. Economic and
racial segregation have resulted in a city that is separate and profoundly unequal, as areas with higher
concentrations of people of color are also home to under-resourced schools, fewer health centers (or
healthcare options in general), fewer transportation options, fewer healthy food options and far fewer
environmental protections.

In addition, homeless people are disproportionately Black, 42.4%, compared to 31% non-Hispanic Whites
and 23.5% Hispanic/Latino. The lack of housing has dramatic effects on people's health. ECHO, the Austin
advocacy group for the homeless, found that in Travis County, the homeless who require the most medical
care, have an annual average of 37 days of in-patient care, 21 emergency rooms visits and 19 trips using EMS
vehicles. These health crises cost taxpayers an average of $222,000 per person per year; however, if these
individuals were housed at an annual cost of $22,300, their health care costs would be reduced to $20,000
annually. Housing greatly improves the health of people and has benefits for taxpayers as well.2

What accounts for the residential economic and racial segregation of Austin? Some argue that it is driven
primarily by the housing market: As Austin becomes as destination city, those with means move here from
other parts of the country at a rapid clip, thus raising housing prices and, subsequently, property taxes,
especially in the more attractive areas of the urban core. In turn, longstanding residents, particularly those
with modest means, can no longer afford to live in the heart of the city; they are "pushed out" to outlying
areas. The focus on market forces suggests that the racial segregation we are witnessing today is not statutory
(as it was prior to the advent of civil rights protections) and therefore beyond the purview of government
remedies. But, this line of argument fails to account for the ways in which past government policies which
were explicitly racially discriminatory—including laws, ordinances, and city planning—were directly
responsible for segregation and gentrification driven displacements we witness today. City government has
yet to take full responsibility, much less redress these past racial injustices. Our working group believes it
should. Here are several examples of racially discriminatory practices and policies:

     Displacement of "Freedman Towns:" Throughout the twentieth century, Austin's people of color
      have experienced waves of settlement and displacement caused by the City and other government
      entities. One of the earliest was Wheatsville, a settlement of former slaves and their descendants, in west
      Austin, from which many Black families were removed in order to build the MoPac freeway. Blacks and
      Hispanic/Latino s were also forced to move into settlements outside of what was then the city of Austin
      during the 1870's–1920's into communities such as Clarksville, St. John's, and Montopolis.
     The 1928 City of Austin Master Plan and the creation of a segregated "Negro District." The
      creation of the Negro District compelled the majority of the city's Blacks to move to the segregated
      eastside of Austin, and concomitant policies denied them the right to live in other parts of the city. The
      historic Black neighborhood in east Austin became that area east of East Ave/IH 35, north of E. 7th
      Street, west of Airport Blvd., and south of Manor Rd. The city's abattoir (slaughterhouse) was located in
      this area.
     The Removal of Mexican Americans: From 1910 through the 1920s Blacks lived throughout the
      center of Austin with concentration along the eastern side of downtown, while "Mexican American"
      households were concentrated in a neighborhood in the southwest of downtown. While some "Mexican
      American" households remained downtown through the 1940s, most "Mexican American" families
      arriving in Austin moved into the Hispanic/Latino neighborhood east of downtown – just south of the
      Black neighborhood—between current day East 10th Street and Cesar Chavez Street, and later down to
      the Colorado River banks. The completion of the Tom Miller and Longhorn Dams protected the city
      from major floods but caused the value of their land to increase. "Mexican American" families were
      pushed into East and South Austin after the value of their land increased because of the successful

2   http://austinecho.org/wp-content/uploads/2016/03/Austin-Homelessness-Needs-and-Gaps3.pdf. Slide 9 and 13.

Page | 18