IRELAND'S LARGEST SHOPPING & LEISURE DESTINATION - Bannon
Page content transcription
If your browser does not render page correctly, please read the page content below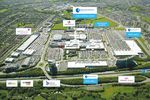 THE MULTI VISION
                                                 Acquired for €950m in 2017, The Blanchardstown Centre ranks as Ireland's highest
                                                 value property investment. Multi Ireland, as new centre managers, are building on
                                                 Blanchardstown's loyal audience and advantageous location to cement its position
                                                 as Dublin North's No.1 retail destination and shopper experience.

                                                 Ambitious plans to revamp and expand the scheme in line with evolving customer affluence
                                                 and lifestyles are already underway. There is a clear opportunity for upscale C&F brands to
                                                 establish a dominant foothold in a young and growing catchment that wants to be able
                                                 to shop locally for trend-setting fashion.

                                                 Renowned for creating innovative and award-winning shopping environments, Multi is on
                                                 a mission to deliver a town centre experience which will attract more regular visits from new
                                                 and loyal audiences alike, a space that is more supportive of modern lifestyles, a place
                                                 where your brand can thrive.

2 I Multi Ireland Blanchardstown Retail Vision                                                                                                   Multi Ireland Blanchardstown Retail Vision I 3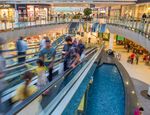 MULTI CORPORATION
WE ARE A LEADING OWNER, MANAGER AND
(RE)DEVELOPER OF HIGH QUALITY SHOPPING CENTRES ACROSS
EUROPE AND TURKEY WITH OVER 30 YEARS
OF RETAIL EXPERTISE.

Founded in 1982, Multi is a well-capitalised, growth-oriented, pan-European retail platform that is focussed on creating,
managing and improving sustainable rental income.

The 130+ shopping centres which Multi owns/manages welcome more than 400 million visitors per year and generate an
annual spend of €4billion across more than 6,000 stores, restaurants and attractions.

Active in 14 European countries, Multi employs over 650 employees in its mall management, asset management,
development and support businesses.

Multi's projects are internationally recognised for their innovative nature, architectural quality, sustainability and profound
sensitivity to local environments and regularly act as the engine for revitalising cities and regions.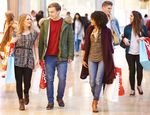 A CONSUMER ECONOMY

                                                                                                            YOUNGEST POPULATION IN THE EU
                                                            173%                      ONLY ENGLISH
                                                                                        SPEAKING               33% UNDER 25
                                                         RISE IN CUSTOMER               COUNTRY
                                                       SENTIMENT 2008 - 2018          IN EUROZONE              50% UNDER 34

                                                      6.2%
                                                    ANNUAL GROWTH IN
                                                 CORE RETAIL SALES VOLUMES
                                                                                   2014 - 2018
                                                                               IRELAND IS EUROZONE'S MOST
                                                                                                                       12.5%
                                                                                                                        CORPORATE TAX RATE
                                                  (YEAR TO DECEMBER 2017)
                                                                               DYNAMIC GROWTH ECONOMY

                                                             7.8%                      5.6%                 EMPLOYMENT AT HIGHEST
                                                                                     UNEMPLOYMENT WELL
                                                         ANNUAL GROWTH
                                                                                    BELOW CURRENT EURO-
                                                                                                               LEVEL SINCE 2007
                                                           IN GDP (2017)            ZONE AVERAGE OF 8.7%

                                                                 €30bn
                                                                                                       5.1%
                                                                                                                   INCREASE IN HOUSEHOLD
                                                                                                                   DISPOSABLE INCOME
                                                        IRELAND'S RETAIL ECONOMY                                   (YEAR Q3 2016 - Q3 2017)
                                                        ACCOUNTS FOR 12% OF GDP

6 I Multi Ireland Blanchardstown Retail Vision                                                                             Multi Ireland Blanchardstown Retail Vision I 7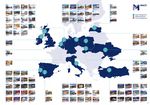 THE NEW FACES OF DUBLIN RETAIL

8 I Multi Ireland Blanchardstown Retail Vision                             Multi Ireland Blanchardstown Retail Vision I 9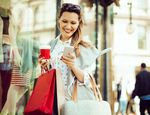 THE CENTRE WITH MORE
                                                  Blanchardstown is Ireland's one true 'Town Centre'
                                                  destination. Its award-winning core shopping centre
                                                  is the centrepiece of a wider commercial ecosystem
                                                  which includes global businesses, modern apartments
                                                  and popular leisure amenities.

                                                  Shoppers enjoy a variety of retail      Opposite the central mall, the188-
                                                  environments. Accessible from a         bed, 4-Star Crowne Plaza hotel
                                                  range of entry points, the central      serves an international clientele on
                                                  mall offers the greatest diversity of   assignments to the nearby business
                                                  places to shop and dine. Clustered      parks. Alongside, eBay, Liberty
                                                  around it, three retail parks offer     Insurance and Fingal County Council
                                                  a complementary mix of stores.          have their office headquarters.
                                                  The extensive car parking - 7,000       The town centre also has plenty to
                                                  spaces, mostly surface level - adds     offer entertainment seekers, with a
                                                  to the sense of convenience and is a    leisureplex, 9-screen cinema, arts
                                                  major success factor.                   centre and two libraries on site.

10 I Multi Ireland Blanchardstown Retail Vision                                                                                  Multi Ireland Blanchardstown Retail Vision I 11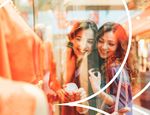 SWORDS PAVILIONS

                                                                                               SWORDS PAVILIONS                                                                                                                                                                                                                                                                       SWORDS

                                                                                                                                                                                                   MALAHIDE
                                                                                                                                  SWORDS
                                                                                                                                                                                                                                                                                                                                                                                                                                                 MALAHIDE

                                                                  M2
                                                                (DERRY)                                                                                                                                                                                                                          M3                                   M2                                                          M1
                                                                                                                                                                                                                                                                                              (CAVAN/                               (DERRY)                                                    (BELFAST)
                                                                                                                                                                                                                                                                                               NAVAN)                                                                        DUBLIN
                            M3                                                                                                                                                                                                                                                                                          ASHBOURNE
                                                                                                                                                                                                                                                                                                                                                                             AIRPORT

                                                                                                                                                                                                                   DUBLIN'S LARGEST
                         (CAVAN)
                                                                                                                               DUBLIN                                                                                                                                                     DUNBOYNE
                                                                                                                               AIRPORT                                                                                                                                                                                                                                                                            UPSCALE BRANDS                 PORTMARNOCK
                      DUNBOYNE
                                                                                                                                                                                                  PORTMARNOCK                                                                                    CLONEE                                                                                                           WILL ATTRACT

                                                                                                                                                                                                                  RETAIL DESTINATION
                              CLONEE                                                                                                                                                                                                                                                                                                                                                                              AFFLUENT COASTAL
                                                                                                                                                       COOLOCK
                                                                                                                                                                                                                                                                                                          MULHUDDART                                                                  SANTRY
                                                                                                                                                                                                                                                                                                                                                                                                                  COMMUNITY
                                          MULHUDDART                                                                              SANTRY
                                                                                                               FINGLAS
                                                                                                                                              M1                                                                                                                                                                                              M50          FINGLAS
                                                                                                                                           (BELFAST)                                                                                                                                                                                                                                                                                                             HOWTH
                                                                                    M50
                                                                                                                                                                                                                HOWTH

    BLANCHARDSTOWN
         CENTRE                                                                                                                                   DUBLIN
                                                                                                                                                   PORT
                                                                                                                                                                                                                                                                     NORTH DUBLIN                                                                                                                                       CLONTARF
                                                                                                                                                  TUNNEL                CLONTARF                                                                                                                                                                                                                     DUBLIN
                                                                                                                                                                                                                                                                                                                              CASTLEKNOCK                                                             PORT
                                                                      CASTLEKNOCK                                                                                                                                CENTRE                LAUNCH    SQ FT        %          LUCAN                                                                                                                       TUNNEL
LUCAN
                                                                                                    JE RVIS CENTRE

                                 RIVER LIFFEY
                                                                                                                                                                                                                 Blanchardstown         1996    1,710,107   28.28                                 RIVER LIFFEY              TOLL

                                                                                           NORTH
                                                                                                                                   ILAC
                                                                                                                                                                                                                                                                     SOUTH DUBLIN                                                                    NORTH
                                                                                                                                                                                                                                                                                                                                                    CIRCULAR     DUBLIN CITY CENTRE
        M4/M6
                                                                                          CIRCULAR
                                                                                            ROAD                                                                                                                 Dundrum                2007    1,506,060   24.90                                                                                     ROAD

   (SLIGO/GALWAY)                                                                                        DUBLIN CITY CENTRE                                                                                                                                                                                                                                                                                                        DUBLIN BAY
                                                                                                                                                                                   DUBLIN BAY

                                                                                                                                                                                                                 Liffey Valley          1998    765,677     12.66
                                                                                                                              ST. STEPHEN'S
   LIFFEY VALLEY                                        BALLYFERMOT
                                                                                                                                  GREEN
 SHOPPING CENTRE
                                                                                                   SOUTH
                                                                                                  CIRCULAR                                                                                                       The Square             1990    577,500      9.55
                                                                                                    ROAD
                                                                                                                                    BALLSBRIDGE

                                                                                                                                                                                                                 Swords Pavilions       2001    490,000      8.10
                                                                                    CRUMLIN                                                                                                                                                                                                                                                   CRUMLIN                   Dublin is a North/South city, its two sides defined
                                                                                                                                                                                                                 Jervis Centre          1996    387,500      6.41
                                                                                                                RATHMINES
                                                                                                                               DONNYBROOK
                                                                                                                                                N11
                                                                                                                                                                 R131
                                                                                                                                                                                                                                                                                                                                                                        by the River Liffey and M50 ring-road toll bridge.
                                                                                                                                                                                                                                                                                                                                                                                 DONNYBROOK                      R131

                                                                                                                                                                                                                 St. Stephen's Green    1988    320,000      5.29                                                                                                    RATHMINES

                                       CLONDALKIN
                                                                                                                                                                                                                                                                                                        CLONDALKIN
                                                                                                                                                                                                                                                                                                                                                                        Everything north of the toll is the principal domain
                                                                                                                                                                                                                                                                                                                                                                                                    N11

                                                               WALKINSTOWN
                                                                                                                                                                                                                 Ilac Centre            1981    290,625      4.81
                                                                                                                                                                                                                                                                                                                                                                        of Blanchardstown Centre.
                                                                                              TERENURE
                                                                                                                              CHURCHTOWN                                                                         Total                          6,047,469   100.00                                                        WALKINSTOWN
                                                                                                                                                                                                                                                                                                                                                    TERENURE

                                                                                            DUNDRUM
                                                                                          TOWN CENTRE                                                                                                                                                                                                                                                 DUNDRUM           Here you have the city's third largest urban
                                                                                                                                                                                                                                                                                                                                                    TOWN CENTRE
                                                                                TEMPLEOGUE                                                                                                                                                                                                                                                                              area, Ireland's fastest growing population, giant
                                                                                                                                                                                                                                                                                                                                                                        multinational HQs, key commuter towns and major
                                           THE SQUARE                                                                                                                                                                                                                                                                                     TEMPLEOGUE
                                                                                                                                                                                                       DUN
                                                                                                  RATHFARNHAM                                                                                       LAOGHAIRE                                                                                              THE SQUARE

                                                                                                                                                                                                                                                                                                                                                                        family attractions – and a front-of-mind retail
                                                                                                                                                                                                                                                                                                                                                                                                                                                     DUN
        M7/M8                                                                                                                                                                                                                                                                                                                                             RATHFARNHAM                                                                             LAOGHAIRE
                           SAGGART
   (LIMERICK/CORK)
                                                                                                                                                                                                                                                                                 M7/M8
                                                                 TALLAGHT                                                                                                                                                                                                   (LIMERICK/CORK)
                                                                                                                                                                                                                                                                                              SAGGART
                                                                                                                                                                                                                                                                                                                                                                        destination with the scale to match.
                                                                                                                                                                                                                                                                                                                            TALLAGHT

                                                                                                         M50
                                                                                                                                              CARRICKMINES
                                                                                                                                                                                                                                                                                                                                                               M50
                                                                                                                                                                                                                                                                                                                                                                                                  CARRICKMINES

                                                                                                                                                                                               M11
                                                                                                                                                                                            (WEXFORD)

                                                                                                                                                                                                                                                                                                                                                                                                                                             M11
                                                                                                                                                                                                                                                                                                                                                                                                                                           (WEXFORD)
        12 I Multi Ireland Blanchardstown Retail Vision                                                                                                                                                                                                                                                                                                                                                                                                        Multi Ireland Blanchardstown Retail Vision I 13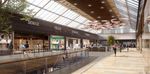 FACEBOOK                                                                                                                              TAYTO
                                                                                                                                                                                                                                                         DATA CENTRE                                                                                                                             PARK
                                                                                                                                                                                                                                                                                    IBM CAMPUS

                                                                                                                                                                                                                                                                                                                                BRISTOL MYERS SQUIBB                                                             N2
                                                                                                                                                                                                                                     DUNBOYNE
                                                                                                                                                                                                                                      (12MINS)

                                                                                                                                                                                                                                                  CLONEE                                                                     ALEXION

                                                                                                                    RISING FOOTFALL
                                                                                                                                                                                                                                                                                                                                                               PAYPAL
                                                                                                                                                                                                                                                                                                                         PHARMACEUTICALS
                                                  KELLS
                                                                                                                                                                                                                                                                                    M3                                                                                XEROX
                                                                                                                                                                                                                                                                                                                            INSTITUTE                                EUROPE
                                                                                                                                                                                                                                                                                                                        OF TECHNOLOGY                        IBM
                                                                                                                                                                                                                                                                                                                                                          IRELAND      LTD
                                                                                                                                                                                                                                                                                                                                                                                                             DUBLIN
                                                                                                                                                                                                                                                                                                                                                                                                             AIRPORT
                                                                                                                                                                                                                                                                                                     N3                                                                             COCA-COLA
                                                                                                   DROGHEDA                                                                                                                                                                                                                                                                            HBC                  (15MINS)

                                                                                                                                                                                                                                                                                                    MULHUDDART

                                                                                                                                                      LARGE CATCHMENT                                   LARGE                                                                                                                                            NATIONAL
                                                                                                                                                                                                                                                                                                                                                       SPORTS CAMPUS

                                                                                                                                                         POPULATION                                     MARKET                                        ONGAR                                                                                              1 MILLION+

                                                                                                                    605,000
                                                                                                                                                                                                                                                                                                                                                       ANNUAL VISITORS

                                                                        NAVAN                                                                                                                                                                                                                                                                                                         M50
                                                                                                                                                                                                                         CO. MEATH
                                                                                                                                                     605,000 residents in local area            €1.3bn Non-Grocery Market
                                          ATHOY
                                                                                                                                                   (many commute daily to city centre)          is forecast post-development          CO. DUBLIN                                                                                                         CONNOLLY
                                                                                                                                                                                                                                                                                                                                                          HOSPITAL
                                                                                                                                                                                                                  CO. KILDARE

                                                                                                                                                                                                                                                                                                          BLANCHARDSTOWN
                                                                                                       BALBRIGGAN

                                                                                                                    RESIDENT POPULATION
                                                                                                                                                                                                                            LEIXLIP
                                                                                                                                                                                                                          MAYNOOTH
                                                                                                                                                                                                                          CELBRIDGE
                                                          TRIM                                                                                                                                                                                                                 LUTTRELLSTOWN                                                                  CASTLEKNOCK
                                                                                                                                                                                                                                                                                CASTLE RESORT

                                                                                                                    IN PRINCIPAL CATCHMENT AREA                                                                                                                                                                                                                                                                          CITY
                                                                                                                                                                                                                                                                                                                                                                                                                       CENTRE
                                                                                                                                                                                                                                                                                                                                                                                                                       (10 KM)
                                                                                                                                                                                                                    ST CATHERINE'S
                                                                                                                                                                                                                         PARK

                                                                                                                                                                                                                                                                RIVER LIFFEY                              CASTLEKNOCK
                                                                                           NAVAN                                                                                                                                                                                                           GOLF CLUB

                                                                                                                                                                                                                                                                                                                                                                                DUBLIN ZOO
                                                                                                                                                                                                                                                                                        HERMITAGE
                                                                                                                                                                                                                                                                                        GOLF CLUB                                                                               1.15 MILLION
                                                                                                                                                                                                                                                                                                                                                                              ANNUAL VISITORS

                                                                                                                                                            GROWING                                 LARGE LOCAL                                  LUCAN

                                                                                                                    31.6%
                                                                                                                                                                                                                                                                                                    N4                                                                                                  PHOENIX PARK
                                                                                                                                                                                                                                                                                                                                     PALMERSTOWN

                                                                                                      SWORDS                                               POPULATION                               WORK FORCE
                                                                                                                                         MARKET
                                                                                                                                                        10% increase in catchment           c1,300 jobs are provided by adjacent                    Blanchardstown Centre is ideally located in one of Dublin's
                                                                                                                                         SHARE     area population by 2023 (compared        employers eBay, Liberty Insurance and
                                                                                                                                                  to 6% nationally) will be driven by new            Fingal Co Council                              commuter heartlands. Since the 1990s this part of the city and its
                                                                                MAYNOOTH                            DOMINANT RETAIL DESTINATION           housing developments                                                                      satellite commuter towns have expanded dramatically, attracting
           EDENDERRY                                                                                                  WITHIN THE CATCHMENT
                                                                                                                                                                                                                                                    global employers and a new generation of young professional
                                                                                                                                                                                                                                                    homeowners. A further surge in population from significant new
                                                                                                                                                                                                                                                    residential developments is imminent.
                                                                                           TALLAGHT

                                                                                                                    16,700,000                                   AGE                                   MARKET
                                                                                                                    ANNUAL FOOTFALL
                                                                 NAAS

                                                                                                                                                               PROFILE                                 GROWTH
                                                                                                                                                  34% of catchment residents are in the        Future C&F market opportunity
                                                                                                                                                    high-spending 25-44 age group                     is worth €322m

14 I Multi Ireland Blanchardstown Retail Vision                                                                                                                                                                                                                                                                                                                Multi Ireland Blanchardstown Retail Vision I 15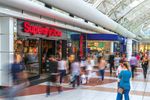 A MARKET-LEADING
EXPERIENCE

               Blanchardstown Centre's remarkable Net               Anchored by Dunnes, Debenhams, M&S and
               Promoter Score ratings are a consequence of its      Primark, new lifestyle and fashion brands
               drive to innovate with the times, and consistently   quickly build an audience and feel at home
               match modern shoppers with the brands to             here. The centre plays a key role in shaping
               which they aspire.                                   local tastes and ensuring that our shoppers
                                                                    get to enjoy the world's most exciting retail
                                                                    experiences on their doorstep.

                                                                                                                    Multi Ireland Blanchardstown Retail Vision I 17
SCALE ADVANTAGES

                                                         No.1                      Regional Scale
                                                   LARGEST CONCENTRATION OF           SHOPPING CENTRE
                                                   RETAIL PARK SPACE IN IRELAND

                                                  Car Friendly
                                                  7,000 PARKING BAYS
                                                      (MOST SURFACE LEVEL)
                                                                                    180      DISTINCT
                                                                                             RETAILERS

                                                  LOYAL                             16.7 Million
                                                  SHOPPERS
                                                   VISIT MORE THAN ONCE PER WEEK
                                                                                    ANNUAL VISITORS

18 I Multi Ireland Blanchardstown Retail Vision                                               Multi Ireland Blanchardstown Retail Vision I 19
SHOPPER
CHARACTERISTICS                                                                                        .
                                                                                               +82 vs 35

                                                                                                                          KPIs
                                                                                        NPS =            +
                                                                                                  ark of
                                                                                        Benchm r centres
                                                                                                 ila
                                              AVERAGE PARTY SIZE: 2.1                    for sim

                                                                                                                          Blanchardstown attracts high-spending shoppers who make
                                                                                                                          more frequent visits than audiences of other regional centres.

                                                                 NON GROCERY SPEND:                                       The average party spend is €109 at Blanchardstown
                                                                 €109/PARTY                                               (€46 above benchmark)

 23%          46%           31%                                  (+74% vs. benchmark)                                     Blanchardstown visitors display greater loyalty and make 18
 PRE FAMILY   FAMILY       POST FAMILY                                                                                    annual visits more than the benchmark.

                                                                                                                          Net Promoter Score (NPS) is +82, compared to benchmark
                                                                                                                          average of +35

                                                                                              23% Visited the             FSP Retail Study results indicate extremely high levels of customer
                                                      DWELL TIME                            Centre Website in the         satisfaction amongst shoppers at The Blanchardstown Centre,
                                                                                               last 6 Months
                                                      101 MINUTES                            (+18% vs. benchmark)
                                                                                                                          indicating a significant opportunity for new retailers to be part
                                                       (+13% VS. BENCHMARK)                                               of a thriving shopping centre

                       39% MALE                                                   76% USE SOCIAL MEDIA
                                              VISIT FREQUENCY
    61% FEMALE
                                         54   54 VISITS P.A.
                                              (+51% vs. benchmark)
                                                                                    96%                             47%

                                                                                    49%                             33%

                                                                                                                                                          Multi Ireland Blanchardstown Retail Vision I 21
To N3
                                                                                                                                                                               Liberty
                                                                                                                                                                                                               eBay
                                                                                                                                                                             Insurance

                                                                          To N3              Crowne Plaza
                                                                                                                                    RETAIL PARK 1

                                                                                                Hotel

                                                                                                                                                                                               Ben Dunne
                                                                                                                                                                                                 Gyms

        YOU ARE HERE                                                              RETAIL PARK 2

        Extending over 85 acres, Blanchardstown Centre is the largest
        town centre shopping environment outside Dublin City Centre.
        The main shopping malls and retail parks are easily reached
        by car and bus, with access from the M50 via the N3 national                                                                       MAIN SHOPPING CENTRE
        primary road.

        Easy to navigate, the site has the capacity to park 7,000 cars.

                                                                                                                                                                                                            The
                                                                                                                                                                                                           Great
                                                                                                                                                        Draoícht   Library               AIB               Wood
                                                                                                                                        Leisureplex     Theatre

                                                                                                                                                                                           O'Brien's

                                                                                                     RESTAURANT
                                                                                                       QUARTER
                                                                                                                  Grove Court   Fingal County Council
                                                                                                                  Apartments

                                                                                                                                                                                                                              Multi Ireland Blanchardstown Retail Vision I 23
A MULTI IRELAND DEVELOPMENT
LEVEL 1 CURRENT                                                                                                                                                                                                                                                                                                                                                                                                                                                                                                                                                                                                                                                                                                                                                                                                                                                                                                                    LEVEL 2 CURRENT

                                                                   ESB                                          KBC
                                                                                                                                                                                                                                                                                                                                                                                                                                                                                                                                                                                                                                                                 Female
                                                                                                                                                                                                                                                                                                                                                                                                                                                                                                                                                                                                                                                                  WC
                                                                                                               Health
                                                                                                               Store
                                             Specsavers
                                                                                                               Gleeson                                                                                                                                                                                                                                                                                                                                                                                              Outdoor Car Park                                                                                                                              Male WC                                                                                                                                                                                                                                                                                                                  Outdoor Car Park

                                                                  Eir                       Fast Fix                                 Mr Price

                                              Peter Mark

                                                                                                                                                                                                                                                                                                                                                                                                                                                                                                                                                                                                                                              Dororthy Perkins
                                                                                                    Terrisales

                                                                                                                                                                                                                                                                                                                                                                                                                                                                                                                                                                                                                                                                                                                     Ann Summers
                                                                                                                                                                                                                                                                      Kays                             Mothercare

                                                                                                                                                                                                                                           Vision Express
                                                                                                   Dr Herbs

                                                                                                                                                 Golden Discs
                                                    O'Briens

                                                                                                                                                                                                                                                                                                                                                                                                                                                                                                                                                                                                                                                                          Gerards
                                                                                                                                                                                                                                                                                                                                                                                                                                                                                                                                                                                                               Burtons
                                                                                                                                                                                                                               Ganestop

                                                                                                                                                                                                                                                                                                                                                                                                                                                                                                                                                                                                                                                                                                                                                                Fields
                                                                                                                                                                                             JD Sports

                                                                                                                                                                                                                                                                                                                                                                                                                                                                                                                                                                                                                                                                                          Quiz

                                                                                                                                                                                                                                                                                                                                                                                                                                                                                                                                                                                                                                                                                                                                                                                                             Thorntons
                                                                                                                                                                           Name It

                                                                                                                                                                                                                                                                                                                                                                                                                                                                                                                                                                                                                                                                                                                                                                                                                                      Mobile
                                                                                                                                                                                                                                                                                                              Crystal   Sugar
                                                                                                                                                                                                                                                                                                                                                                                                                                                                                       Trepass

                                                                                                                                                                                                                                                                                                                                                                                                                                                                                                                                                                                                                                                                                                                                                                                                                                      Virgin

                                                                                                                                                                                                                                                                                                                                                                                                                                                                                                                                                                                                                                                                                                                                                                                                                                                                                                                                                                      Connection
                                                                                                                         The Watch
                                                                                                                                                                                                                                                                                                                         Doll                                                                                                                                                                                      Mango

                                                                                                    Mannings
                                                                                                                                                                                                                                                            Holland

                                                                                                                                                                Aldo
                                                                                                                                                                                                                                                               &

                                                                                                                         Shop
                                                                                                                                                                                                                                                             Barrat
                                                                                                                                                                                                                                                                                                                                                                                                                                                                                                                                                                                                                                                                                                                                                                                                                                                                                                                                                                                          BT2

                                                                                                                  Pair

                                                                                                                                                                                                                                                                                                                                                                                                                                                                                                                                                                                                                                                                                                                                                                                                                                                                                                                                                                      French
                                                                                                                                                                                                                                                                                                                                                                                                                                                                                                                                                                                                                                                                                                                                                                                                                                                                                   Bagel Factory

                                                                                                                                                                                                                                                                                                                                                                                                                                                                                                Seleceted / Vila

                                                                                                                                                                                                                                                                                                                                                                                                                                                                                                                                                                                                                                                                                                                                                                                                                                                                                                                                                          JD Sports
                                                                                                                                                                                                                                                                                                                                                                                                                                                                                                                   BT2

                                                                                                                                                                                                                                                                                                                                                                                                                                                                                                                                                                                                                                                                                                                                                                                                                                                                                                                                                Bershka
                                                                                                                                                Rainbows
                                                                                          SKY                                                                                                                                  VIP                                                                                                                                                                                                                                                                                                                                                                                                                                                                                                                    270

                                                                                                                                                                                                                                                                                                                                                                                                        Newbridge
                                                                                                                                                                                                                                                                                                                                                                                                                                                                                                                                                                                                                                                                                                                                                                                                                                                                                                       Disney Store

                                                                                                                                                                                                                                                                                                                                                                                                                                                                          JD Sports
                                                                                                                                                                                                                                                                                                                                                                          Tierneys

                                                                                                                                                                                                                                                                                                                                                                                                                    Pandora

                                                                                                                                                                                                                                                                                                                                                                                                                                            Bershka
                                                                                                                                                                                                                                                                                                                                                                                             Parfois
                                                                                                                                                                                                                                                                       Nutella                                                                               Inglot
                                                                                                                                                                                                                                                                                                                                                                                                                              Vodafone

                                                                                                                                                                                                         Therapie
                                                                                                                                                 Smiggle

                                                                                                                                                                       Schuh

                                                                                                                                                                                     Radar
                                                                                                                                                                                                                                                                                                                                                                 Gino's

                                                                                                                                                                                                                                          Pharmacy
                                                                                                                                                                                                                                          McCabes
                                                                                                                                                                                                                                                                                                                                                                                                                                                                                                                                                                                                                                                                                                                                                                                                                                         Perfume

                                                                                                                                                                                                                                                                                                                                                                                                                                                                                                                                                                                                                                                                                                                                       Swarovski
                                                                                                                                                                                                                                                                                                                                                                                                                                                                                                                                                                                                                                  H. Samuel
                                                                                                                                                                                                                                                                                                                                                                                                                                                                                                                                                                                                                                                        Carphone
                                                                                                                                                                                                                                                                                                                                                                                                                                                                                                                                                                                                                                                       Warehouse

                                                                                                                                                                                                                                                                                                                                                                                                                                                                                                                                                                                                                                                                            Foot Locker

                                                                                                                                                                                                                                                                                                                                                                                                                                                                                                                                                                                                                                                                                                           Eason's

                                                                                                                                                                                                                                                                                                                                                                                                                                                                                                                                                                                                                                                                                                                                                                                  Warehouse

                                                                                                                                                                                                                                                                                                                                                                                                                                                                                                                                                                                                                                                                                                                                                                                                L'Occitane

                                                                                                                                                                                                                                                                                                                                                                                                                                                                                                                                                                                                                                                                                                                                                                                                                            Claires
                                                                                                                                                                                                                                                                                                                                                                                                                                                                                                                                                                                                   Easilocks
                                             Dunnes Off Licence

                                                                         Sostrene Grene

                                                                                                                                     Easons
                                                                                           Life Style Sports

                                                                                                                                                                                                                                                             Pavers
                                                                                                                                                                                                                                                                                                                                                                                                                                                                                                                                                                                                                                                                                                                                                                                                                                         Direct

                                                                                                                                                                                                                    Skechers
                                                                                                                                                                                                                                                                                                                                                                                                                                                                                                                                                                                                                                                                                                                                                                                                                                                                                                      Topshop / Miss Selfridge
                                                                                                                                                                                                                                                                                                                                                                                                                                                                                                                                                                                                                                                                                                                                                                                                                   Clarks                      Body

                                                                                                                                                                                                                                                                      Auntie
                                                                                                                                                                                                                                                                      Annes
                                                                                                                                                                                                                                                                                                                                                                                                                                                                                                                                                                                                                                                                                                                                                                                                                   Shoes                       Shop

                                                                                                                                                                                                                                                                                                           3 Mobile
                                                                                                                                                                                                                                                                                                                           Florist                                                                                                                                                                                                                                                                 Meteor                Dawson

                                                                                                                                                                                                                                                                               Buil-A-Bear

                                                                                                                                                                                                                                                                                             Art & Hobby

                                                                                                                                                                                                                                                                                                                                     Florist
                                                                                                                                                                                                                                                                                                                                                                                                                                                                                                                                                                                                                         Barber

                                                                                                                                                                                                                                                                                                                                                             The Card
                                                                                                                                                                                                                                                                                                                                               Sugar Dolls

                                                                                                                                                                                                                                                                                                                                                                                     Starbucks

                                                                                                                                                                                                                                                                                                                                                                                                                                         Ecco

                                                                                                                                                                                                                                                                                                                                                                                                                                                      Yankees

                                                                                                                                                                                                                                                                                                                                                                                                                                                                Butlers Café
                                                                                                                                                                                                                                                                                                                                                                                                                                                                                                                                                                                                                                                                                                                                                                                                                                                            Leonidas     Mooch

                                                                                                                                                                                                                                                                                                                                                                                                       Cassidy
                                                                                                                                                                                                                                                                                                                                                             Camera

                                                                                                                                                                                                                                                                                                                                                                                                       Travel
                                                                                                                                                                                                                                                                                                                                                             Centre
                                                                                                                                                                                                                                                                                                                                                                                                                                                                                      Earnest                                                                                                                                                                                                                                                                                                                                                  Bests

                                                                                                                                                                                                                                                                                                                                                             Shop
                                                                                                                                                                                                                                                                                                                                                                                                                        Permanent                                                      Jones
                                                                                                                                                                                                                                                                                                                                                                                                                                                                                                                                                                                         Newsrail                         Mairead
                                                                                                                                                                                                                                                                                                           Male             Female                                                                                         TSB                                                                                                                                                                                            O'Leary
                                                                                                                                                                                                                                                                                                           WC                WC                                                                                                                                                                                                                                                                                                                                                                                                                                                                                                                Peter             BB's Café                Superdry
                                                                                                                                                                                                                                                                                                                                                                                                                                                                                                                                                                                                                                                                                                                                                                                                                                               Mark
                                                                                                                                                                                                                                                                                                                                                                                                                                                                                                                                                                                         Ginzeng                          Kays Café

                                                                                                                                                                                                                                                                                                                                                                                                                                                                                                                                                                                                                                                                                                                                                                                                                                               Pamela
                                                                                                                                                                                                                                                                                                                                                                                                                                                                                                                                                                                                                          Simply Clean                                                                                                                                                                                                         Scott
                                                                                                                                                                                                                                                                                                                                                                                                                                                                                                                                                                                         Bradley's
                                                                                                                                                                                                                                                                                                                                                                                                                                                                                                                                                                                         Pharmacy                                                                                                                                                                                                                                                              Easy Strollers
                                                                                                                                                                                                                                                                                                                                                                                                                                                                                                                                                                                                                          Foot
                                                                                                                                                                                                                                                                                                                                                                                                                                                                                                                                                                                                                          Solutions                                                                                                                                                                                                            Rituals        T-Shirt
                                                                                                                                                                                                                                                                                                                                                                                                                                                                                                                                                                                                                                                                                                                                                                                                                                                                        Stanley
                                                                                                                                                                                                                                                                                                                                                                                                                                                                                                                                                                                                                                                                                                                                                                                                                                               Diffneys        Jump

                                                                                                                                                                                                                                                                                                                                                                                                                                                                                                                                                                                                                                                                                                                                                                                                                                                                 Photo Me

                                                                                                                                                                                                                                                                                                                                                                                                                                                                                                                                                                                                                                                                                                                                                                                                                                                                         Stitch
                                                                                                                                                                                                                                                                                                                                                                                                                                                                                                                                                                                                                                                                                                                                                                                                                                                                        Perfect
                                                                                                                                                                                                                                                                                                                                                                                                                                                                                                                                                                                                                                                                                                                                                                                                                                                   Diesel                         River Island
                                                                                                                                                                                                                                                                                                                                                                                                                                                                                                                                                                                                                                                                                                                                                                                                                                                              Tony
                                                                                                                                                                                                                                                                                                                                                                                                                                                                                                                                                                                                                                                                                                                                                                                                                                                              Quinn

                                                                                                                                                                                                                                                                                                                                                                                                                                                                                                                                                                                                                                                                                                                                                                                                                                                                  Beauty          Oasis
                                                                                                                                                                                                                                                                                                                                                                                                                                                                                                                                                                                                                                                                                                                                                                                                                                                   Tiger           Plus

                                                                                                                                                                                                                                                                                                                                                                                                                                                                                                                                                                                                                                                                                                                                                                                                                                                                                  Vero Moda / Jack & Jones
                                                                                                                                                                                                                                                                                                                                                                                                                                                                                                                                                                                                                                                                                                                                                                                                                                                               Gifts
                                                                                                                                                                                                                                                                                                                                                                                                                                                                                                                                                                                                                                                                                                                                                                                                                                                   KFC      Remembered

                                                                                                                                                                                                                                                                                                                                                                                                                                                                                                                                                                                                                                                                                                                                                                                                                                                                 Sunglasses

                                                                                                                                                                                                                                                                                                                                                                                                                                                                                                                    Multi Storey Car Park                                                                                                                                                                                                                                                                                                                                                                                                                                                  Multi Storey Car Park

        = AVAILABLE SPACE                                                                                                                                                                                                                                                                                                                                                                                                                                                                                                                        = AVAILABLE SPACE

                                                                                                                                                                                                                                                                                                                                                                                                                                                                                                                                                                                                                                                                                                                                                                                                                                               Burgerking                         McDonalds
        = CENTRAL MALL EXTENSION                                                                                                                                                                                                                                                                                                                                                                                                                                                                                                                 = CENTRAL MALL EXTENSION
          COMMENCING Q2 2018                                                                                                                                                                                                                                                                                                                                                                                                                                                                                                                       COMMENCING 2018
                                                                                                                                                                                                                                                                                                                                                                                                                                                                                                                                                                                                                                                                                                                                                                                                                                                                                             Nandos
                                                                                                                                                                                                                                                                                                                                                                                                                                                                                                                                                                                                                                                                                                                                                                                                                                   Eddie
                                                                                                                                                                                                                                                                                                                                                                                                                                                                                                                                                                                                                                                                                                                                                                                                                                  Rockets
                                                                                                                                                                                                                                                                                                                                                                                                                                                                                                                                                                                                                                                                                                                                                                                                                                                                                                     Milano

STORE DIRECTORY SHOWS CURRENT TENANCIES                                                                                                                                                                                                                                                                                                                                                                                                                                                                                                     STORE DIRECTORY SHOWS CURRENT TENANCIES
                                                                                                                                                                                                                                                                                                                                                                                                                                                                                                                                                                                                                                                                                                                                                                                                                                                                                                                            Veritas 737
UPDATED SEP 2018                                                                                                                                                                                                                                                                                                                                                                                                                                                                                                                            UPDATED SEP 2018                                                                                                                                                                                                                                                                                                                                                735
                                                                                                                                                                                                                                                                                                                                                                                                                                                                                                                                                                                                                                                                                                                                                                                                                                                                                                                                          738

                                                                                                                                                                                                                                                                                                                                                                                                                                                                                                                                                                                                                                                                                                                                                                                      Rosso's
                                                                                                                                                                                                                                                                                                                                                                                                                                                                                                                                                                                                                                                                                                                                                                                      Barber
                                                                                                                                                                                                                                                                                                                                                                                                                                                                                                                                                                                                                                                                                                                                                   Beauty Bar

                                                                                                                                                                                                                                                                                                                                                                                                                                                                                                                                                                                                                                                                                                                                                                         Subway
                                                                                                                                                                                                                                                                                                                                                                                                                                                                                                                                                                                                                                                                                                                                                   The Nail &
                                                                                                                                                                                                                                                                                                                                                                                                                                                                                                                                                                                                                                                                                                                                   Post Office
                                                                                                                                                                                                                                                                                                                                                                                                                                                                                                                                                                                                                                                                                            Credit Union
                                                                                                                                                                                                                                                                                                                                                                                                                                                                                                                                                                                                                                                                                                                                                                                                                                                                                                                          736

                                                                                                                                                                                                                                                                                                                                                                                                                                                                                                                                                                                                                                                                                                                                                                                                                                                                                  733                 734
                                                                                                                                                                                                                                                                                                                                                                                                                                                                                                                                                                                                                                                                                                                                                                                                                                                  724

PLANS NOT TO SCALE. FOR ILLUSTRATION ONLY.                                                                                                                                                                                                                                                                                                                                                                                                                                                                                                  PLANS NOT TO SCALE. FOR ILLUSTRATION ONLY.

                                                                                                                                                                                                                                                                                                                                                                                                                                                                                                                                                                                                                                                                                                                                                                                                                                                                                                                                                                                   Multi Ireland Blanchardstown Retail Vision I 25
A MULTI IRELAND DEVELOPMENT
RETAIL PARKS 1 & 2                                                                                                                                                                                                                                                   SITE PLAN
                                                                                                                                                                                                                          To N3
                                                                                                                                                                                   Liberty
                                                                                                                                                                                                                   eBay
                                                                                                                                                                                 Insurance

                                                                              To N3              Crowne Plaza
                                                                                                                                        RETAIL
                                                                                                                                        RETAIL PARK
                                                                                                                                               PARK 11

                                                                                                    Hotel

                                                                                                                                                                                                   Ben Dunne

                                            Available Q1 2019
                                                                                                                                                                                                     Gyms

                                                                Under offer
                                                                                      RETAIL PARK 2

                                                                                                                                                                                                                                               McGuirks

                                                                                                                                                                                                                                                          Halfords
                                                                                                                                                                                                                              Home    Carpet
                                                                                                                                                                                                                              Focus   Right

                                                                                                                                                                                                                                               Golf
                                                                                                                                               MAIN SHOPPING CENTRE

                                                                                                                                                                                                                The
                                                                                                                                                                                                               Great
                                                                                                                                                            Draoícht   Library               AIB               Wood
                              Under offer                                                                                                   Leisureplex     Theatre

                                                                                                                                                                                                                                                                           = AVAILABLE SPACE

                                                                                                                                                                                               O'Brien's
                                                                                                                                                                                                                                                                      STORE DIRECTORY SHOWS CURRENT TENANCIES
                                                                                                         RESTAURANT                                                                                                                                                   UPDATED FEB 2018
                                                                                                           QUARTER
                                                                                                                      Grove Court   Fingal County Council
                                                                                                                      Apartments
                                                                                                                                                                                                                                                                      PLANS NOT TO SCALE. FOR ILLUSTRATION ONLY.

                                                                                                                                                                                                                                                                      Multi Ireland Blanchardstown Retail Vision I 27
A MULTI IRELAND DEVELOPMENT
CENTRAL MALL EXTENSION                                                                                                                                                                                            LIFT

                                                                                                                                                                                                5.8m                             16.5m

                                                                                                                                                                                                                         33.3m
                                                                                                                                                                                                       33.3m

                                                                                                                                                                                                                                                           37.7m
                                                                                                                                                              Ann Summers
                                                                                                                                                                                              206                                      208                             211-212
                                                                                                                                                                                        206                                      208 211-212

                                                                                                                                                                                      15.6m

                                                                                                                                                                                                               Fields
                                                                                                                                                                                                               207

                                                                                                                                            Quiz

                                                                                                                                                                                                                                                           Thorntons

                                                                                                                                                                                                                                                                                                  Mobile
                                                                                                                                                                                                                Fields

                                                                                                                                                                                                                                                                                                  Virgin
                                                                                                                                                                                              8.7m               6.1m                    12.4m                          15.9m

                                                                                                                              SCHEDULE OF AREAS (NIA)

                                                                                                                                     UNIT          SQ M / SQ FT
                                                                         ATTRACTIVE         OCCUPATION IN
                                                                                                                                      206          236 / 2,540
                                                                     ADJACENT BRANDS    Q4 2019 IN LINE WITH FULL
             THREE 100% PRIME                       HIGH-PROFILE
                                                                    (ZARA, DEBENHAMS,    MALL REFURBISHMENT
               RETAIL UNITS                       STORE FRONTAGES                                                                     208          497 / 5,350
                                                                     L'OCCITANE, H&M,         PROGRAMME                                                                                                                                                            Clarks                                Perfume

                                                                                                                                                                            arovski
                                                                                                                     rphone
                                                                                                                    rehouse

                                                                                                                               t Locker

                                                                                                                                                    Eason's

                                                                                                                                                                                                                             rehouse

                                                                                                                                                                                                                                                 ccitane

                                                                                                                                                                                                                                                                                  Claires
PLANS NOT TO SCALE. FOR ILLUSTRATION ONLY.
                                                                        SWAROVSKI)
                                                                                                                                  211/212          582 / 6,265                                                                                                     Shoes                                 Direct

28 I Multi Ireland Blanchardstown Retail Vision                                                                                                                                                                                                                                  Multi Ireland Blanchardstown Retail Vision I 29
CONCLUSION

                                                       Blanchardstown Centre is the main retail destination north of Dublin city centre.
                                  DOMINANT CENTRE      The scheme is a 2-Level covered centre with 3 adjacent retail parks
                                                                                                                                                                     Eoin Feeney                                                                                                   Darren Peavoy
                                                                                                                                                                     M +353 87 224 5485                                                                                            T +353 1 647 7918
                                                                                                                                                                     E eoin.feeney@bnpparibas.com                                                                                  E dpeavoy@bannon.ie
                                                                                                                                                                     PSRA: 002702                                                                                                  PSRA: 002141
                                                       The planned Central Mall extension (Q1 2020) will add 27,000 sq ft retail space
                                 GROWING DEMAND        and create a number of prime retail units consolidating this prime location in the centre                     Sharon Walsh                                                                                                  Leanne Kane
                                                                                                                                                                     M +353 86 8524075                                                                                             T +353 1 647 7917
                                                                                                                                                                     E sharon.walsh@bnpparibas.com                                                                                 E lkane@bannon.ie
                                                                                                                                                                     PSRA: 003011                                                                                                  PSRA: 005587

                                                       The proposed Yellow Mall (planning permission granted) will in time see the
                              STRONG RETAILER APPEAL   Town Centre grow by an extra 260,000 sq ft and strengthen its appeal to domestic
                                                       and international retailers
                                                                                                                                                                                                                                                                                   Multi Ireland is part of Multi Corporation, a leading owner, manager
                                                                                                                                                                                                                                                                                   and (re)developer of high-quality shopping centres across Europe
                                                                                                                                                                                                                                                                                   and Turkey. Headquartered in Amsterdam, Multi currently operates in
                                                       Blanchardstown Centre is anchored by Dunnes Stores, Primark, M&S and Debenhams plus a range
                              ATTRACTIVE CORE OFFER                                                                                                                                                                                                                                14 countries including Ireland, the UK, Germany, Netherlands, Italy,
                                                                                                                                                                                                                                                                                   Spain, Portugal, Belgium, the Czech Republic, Latvia, Poland, Slovakia,
                                                       of fashionable international and Irish retailers including BT2, Topshop, River Island, H&M, Zara and                                                                                                                        Ukraine and Turkey. Since its foundation in 1982, Multi has played an
                                                       Superdry                                                                                                                                                                                                                    active role in the development of more than 180 projects and currently
                                                                                                                                                                                                                                                                                   owns and/or manages over 90 shopping centres.
                                                                                                                                                                     Simon Cooper
                                                                                                                                                                     Multi Ireland
                                                       TGI Fridays, Nando's, Milano's, Wagamama, McDonald's, Starbucks etc. are all located
                               POPULAR FOOD SCENE                                                                                                                    M +353 87 371 7786
                                                                                                                                                                     E scooper@multi.eu
                                                       in and around the core shopping mall and are soon to be joined by Ireland's first
                                                       Krispy Kreme outlet

                                                       Existing attractions include the 9 screen Odeon multiplex cinema, theatre, library and Leisureplex. The new
                                LEISURE DESTINATION                                                                                                                  Disclaimer
                                                                                                                                                                     Despite the constant care and attention we spend on this brochure, it is possible that the information in the presentation is incomplete or incorrect. The information in this brochure is updated regularly and may change at any time with immediate effect and without prior
                                                       casual and fast casual dining scene envisioned by Multi will attract more and more affluent shoppers          notice. Any copyright protected works or other information in this brochure may not be disclosed or reproduced without the permission of Multi. We do not guarantee that the information in this presentation is up-to-date or suitable for the purpose for which you have
                                                                                                                                                                     consulted this information. All information, products and services are offered in a current state and without any warranty or guarantee regarding their accuracy, suitability or fitness for any particular purpose or otherwise. We exclude any liability for any direct or indirect
                                                                                                                                                                     damage of any kind arising from or in any way connected to the use of this brochure, or the temporary unavailability of the website.

                                                                                                                                                                     The information contained in this brochure is not legally binding.
                                                                                                                                                                     2018 © Multi Corporation.
                                                       More than 16.7 million people visit the centre annually with shopping as their primary
                                      HIGH FOOTFALL
                                                       motive. Footfall is expected to top 21million post-development

                                                                                                                                                                                                                                                                                                                                                                                                                          Multi Ireland Blanchardstown Retail Vision I 31
A MULTI IRELAND DEVELOPMENT