LG Chem Sustainability Report A - SASB
Page content transcription
If your browser does not render page correctly, please read the page content below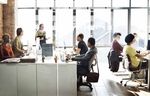 | About This Report |                                                     | Contents |

Overview                                                                  Overview
LG Chem has published Sustainability Report every year since 2006.         02 Chemistry in Our Everyday Life
The 12th Sustainability Report outlines LG Chem's sustainability
                                                                           08 To the Stakeholders
management activities and performance in depth.
                                                                           10 Company Profile
Reporting Principles
                                                                           12 Our Strategy
This Sustainability Report complies with the Core Option in
                                                                           14 Our Business Models
accordance with the GRI (Global Reporting Initiative) Standards,
which is an international guideline for sustainability reporting. Also,    16 Stakeholder Engagement
the report complies with some of the principles and concepts               20 Materiality Assessment
provided by IIRC (International Integrated Reporting Council). In
addition, the report reflects the 10 principles of the UNGC, ISO
26000, and core requirements of RBA (Responsible Business                 Value Adding Activities
Alliance). The Financial information in this report complies with the
                                                                           25 Innovation for a Better Future
standards of K-IFRS.
                                                                           35 Back to Basics

Reporting Period                                                           45 Protectiong Our Planet
The relevant period for this report spans from January to December         51 Getting Engaged with Partners
2017, and some of the major achievements include progress made
                                                                           59 Respecting Human Dignity
until June 2018. To enable time series analysis, the report includes
data from the previous three years (2015~2017).                            65 Giving Back to Communities

Reporting Scope
                                                                          Performance
The report covers the 13 domestic production plants in Yeosu,
Daesan, Ochang, Cheongju, Osong, Iksan, Naju, Ulsan, Onsan,                73 Financial Performance
Gimcheon, Paju, and as well as the head office in Seoul and                75 Non-financial Performance
three technical research centers in Daejeon, Magok, and
                                                                           80 Business Performance and Strategy
Gwacheon. Overseas subsidiaries include the following production
corporations: 10 production corporations in China including LGCCI,
LGCNJ, LGCNA, LGCTJ, LGCBT, LGCBH, LGCBJ, LGCGZ, LGCYX,
                                                                          Appendix
LGCCQ, LGCHZ, etc., LGCTW in Taiwan, LGCMI in U.S.A, LGCVH
                                                                           87 Corporate Governance
in Vietnam, LGCVZ in India, and LGCWR in Poland, etc. (except
corporations founded and operated recently or in preperation during        89 Business Ethics
2017). Economic data covers all consolidated companies. Some
                                                                           92 Risk Management
social and environmental data sets of a different reporting scope are
indicated separately.                                                      94 Independent Assurance Statement

                                                                           96 LG Chem Code of Conduct for Suppliers
Independent Assurance and Additional Information
                                                                           98 Sustainable Management Index
To secure reliability, Lloyd's Register implemented independent
                                                                          103 Association and Principle/
assurance based on the principles of AA1000AS (2008). LG Chem
                                                                                Awards and Recognitions
publishes Sustainability Reports in Korean and English. They are
also available at LG Chem's Website (http://www.lgchem.com).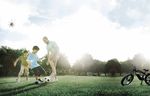 LG LG
   Chem
      Chem                                                                                                                                                                                                                                                                 Chemistry in Our
                                                                                                                                                                                                                                                                              Everyday Life

                       Polycarbonate for Light and Durable Lenses

                       Polycarbonate (PC) is a high-quality engineering plastic
                       that is mainly used for industrial products and is stronger
                       and lighter than general plastics. It is transparent and
                       resistant to impact and heat.

                                                                                                                                                                                                                                         Lithium-ion Battery, Extending Battery Life of Laptop

                                                                                                                                                                                                                                         In the rechargeable battery, lithium-ions move between
                                                                                                                                                                                                                                         cathode and anode to produce electricity. The battery is used
                                                                                                                                                                                                                                         in a variety of devices such as smartphones and laptops due
                                                                                                                                                                                                                                         to its high energy density and high output.

                                                                                     PVC for Diary Cover

                                                                                     The cover of the diary is made of synthetic leather but
                                                                                     feels like genuine leather. Polyvinyl chloride (PVC) is one
                                                                                     of the most widely used thermoplastics and is used to
                                                                                     make synthetic leather. Its properties, such as robustness
                                                                                     or durability, can be changed as necessary according to
                                                                                     the types of additives mixed in during the polymerization
                                                                                     process.

                                                                                                                                                                                                                   Polarizer for High-definition Monitor

                                                                                                                                                                                                                   As one of the key materials that constitute the Liquid
                                                                                                                                                                                                                   Crystal Display (LCD), a polarizer is an optical film that
                                                                                                                                                                                                                   transmits the light emitted from an LCD's backlight in a
                                                                                                                                                                                                                   single direction while it blocks the light coming from other
                                                                                                                                                                                                                   directions.

                                                                                                                                                   ITO Film, Actualizing Touch Screen for Smartphone

             Creating New Innovation                                                                                                               Touch screen panel is a multi-layered input device. Users                       PSA for Post-it with Re-adherable Strip of Glue
                                                                                                                                                   touch the screen to select options with their finger or a pen,
                                                                                                                                                   and then associated hardware and software determine and                         Pressure Sensitive Adhesive (PSA) is an acrylic adhesive
                                                                                                                                                   send the location of the press to the system.The Indium                         which comes in two types: water-based for labels and
                                                                                                                                                   Tin Oxide (ITO) Film, used for tops and bottoms, is the core                    advertising materials and oil-based for optical films.
                                                                                                                                                   material in a touch panel.
             LG Chem's products are almost ubiquitous in our daily lives. Most electronic goods, such as smartphones,
             laptops, and credit cards, and office supplies, such as post-its, are chemical products. Even the lenses in
             eyeglasses people wear contain chemical materials. These chemical products benefit our society and are
             used to create new ideas.
             Apart from its existing business of making petrochemical products, LG Chem has entered into a number of
             new businesses for the environment, such as water, biotechnology, energy, etc. LG Chem will do its best to
             take on the challenge of making a better and brighter future for humanity.

2 2                                                                                                                                                                                                                                                    LG Chem Sustainability Report 3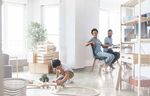 LG LG
   Chem
      Chem                                                                                                                                                                                                                                     Chemistry in Our
                                                                                                                                                                                                                                                  Everyday Life

Making Smart life
                                                                                                            Base of Insulating Material

                                                                                                            Expanded Polystyrene (EPS) is comprised of a large
                                                                                                            amount of air layers. Due to this characteristic, it has
                                                                                                            thermal insulation, impact absorption, water repellency,
                                                                                                            and sound insulation properties.

It is no exaggeration to say that every material in
the world is composed of elements. Air, water,
and soil, which constitute the natural environment,
are chemical substances. Proteins that make up
our bodies and nutrients that we take are also
chemical substances.
The development of chemistry has led to
numerous compounds, and these new materials
                                                                                                                                                                                                    OLED, Realizing Ultra Definition TV
have benefited humanity greatly. In fact most of                                                                                                                                                    An OLED TV can realize ultra-fine picture quality and
                                                                                                                                                                                                    produce colors comparable to natural ones. Also, it can
the necessities that we consider integral to our                                                                                                                                                    provide the same color quality at any viewing angle.

modern lives are made of chemical compounds.
Utilizing the limitless possibilities of chemical
substances, LG Chem has developed a variety of
chemical products that are used as materials for
children's toys, clothes, OLED TVs, and ESS, and
make life more convenient.

                                                                                                                PVC for Silk Wallcovering

                                                                                                                PVC wallcovering can be manufactured in various designs,
                                                                                                                lasts longer than synthetics, is resistant to stains, and used
                                                                                                                for water-proofing and thermal insulation

                                              ABS for Developing Imagination of Children

                                              Acrylonitrile-Butadiene-Styrene (ABS) is a highly-
                                              functional plastic known for its strong heat resistance and
                                              impact resistance. It is highly processable and can be                                    Caustic Soda for Uniform Dyeing
                                              manufactured in various colors
                                                                                                                                        Caustic soda, also known as sodium hydroxide, is used
                                                                                                                                        to eliminate impurities and also to brighten cotton fiber
                                                                                                                                        or improve the process of dyeing. Its aqueous solution is
                                                                                                                                        colorless and odorless and highly alkaline.

4 4                                                                                                                                                                                                                          LG Chem Sustainability Report 5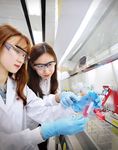 LG LG
   Chem
      Chem                                                                                                                                                                                                                                                                                                              Chemistry in Our
                                                                                                                                                                                                                                                                                                                           Everyday Life

                           Lithium-ion Battery, Supplying Power for Drone

                           Drones need batteries so that they have the power to be

                                                                                                                                                                                              Fostering Active Future
                           operated wirelessly. Lithium-ion batteries are used for drones
                           because they are light and have a high energy density but no
                           memory effect, which means they last a long time.

                                                                                                                                                                                               Work-life balance has become an important factor in determining the quality of life in present
                                                                                                                                                                                               society. As the importance of leisure time increases, the demand for sports equipment, smart
                                                                                                                                                                                               mobility, and drone has also been growing. These changes in lifestyle have led to the utilization
                                                                                                                                                                                               of various chemical products. Sporting goods are mostly made of chemical substances, and
                                                                                     Polyester for Sports Clothes
                                                                                                                                                                                               functional sports clothing and equipment made of new materials are drawing much attention.
                                                                                     Polyester is a synthetic fiber derived from petroleum, etc.
                                                                                     It is a polymer, or a long chain of repeating chemical units.                                             Smart mobility, such as electric bicycle, electric wheel and electric scooter, is an eco-friendly
                                                                                     Since it does not absorb moisture, it resists shrinking and
                                                                                     does not stretch out of shape.                                                                            means of transportation using electric power and has become very popular among those who enjoy
                                                                                                                                                                                               leisure activities in recent years. Also, drone, an unmanned aerial vehicle, is making a sea change
                                                                                                                                                                                               in our daily life while being used in capturing images, delivering goods, collecting information,
                                                                                                                                                                                               and even helping agricultural activities. These electronic goods need light but powerful batteries
                                                                                                                                                                                               with high power density. Our IT & New Application batteries are widely adopted for smart mobility,
                                                                                                                                                                                               drone, etc., and we will contribute to enriching people's lives through our advanced chemical
                                                                                                                                                                                               technologies.

                                                                                                                                                                                          Lithium-ion Battery, Supplying Power for Environment-
                                                                                                                                                                                          friendly EV (Electric Vehicle)

                                                                                                                               PVC for Durable Soccer Ball                                Medium and large-sized lithium-ion batteries are used to supply
                                                                                                                                                                                          power to electric vehicles. Boasting lightness thanks to the
                                                                                                                               PVC (Polyvinyl Chloride) is one of the most widely used    'under-floor pack' technology, applying the Stack & Folding
  SBR for Shoes Material                                                                                                       thermoplastics and its properties such as robustness or    method that increases energy density by maximizing the use of
                                                                                                                               durability can be changed as necessary according to the    internal space, changing shapes according to vehicle designs,
  Styrene Butadiene Rubber (SBR) is a synthetic rubber                                                                         types of additives mixed during the processing process.    and utilizing pouch-type that provides no explosion hazard.
  made by performing low-temperature emulsion                                                                                  Thanks to these characteristics, PVC is extensively used
  polymerization on styrene and butadiene. Compared to                                                                         in a variety of areas from sporting goods to household
  natural rubber, SBR boasts uniform quality and excellent                                                                     commodities.
  heat/wear resistance. It is widely used to manufacture
  tires, shoes and industrial goods.

                                                                                                                                                                                                                                               Lithium-ion Battery, Key Material of Electric Bike

                                                                                                                                                                                                                                               Electrically powered and easy-to-use electric bicycles are
                                                                                                                                                                                                                                               eco-friendly and recognized as a next-generation vehicle.
                                                                                                  EVA for Sole of Shoes with Elasticity                                                                                                        The replacement of lead storage batteries with lithium-ion
                                                                                                                                                                                                                                               batteries has enabled electric bicycles to reduce their weight
                                                                                                  Ethylene Vinyl Acetate (EVA) is a copolymer of ethylene                                                                                      and size.
                                                                                                  and vinyl acetatemonomer. Its elasticity, heat sealing
                                                                                                  temperature, durability and permeability vary depending
                                                                                                  on the content of vinyl acetate monomers. It is used in
                                                                                                  a variety of areas from value-added products such as
                                                                                                  photovoltaic sheets to shoe soles, life vests, and more.
6 6                                                                                                                                                                                                                                                                                                    LGLGChem
                                                                                                                                                                                                                                                                                                            ChemSustainability
                                                                                                                                                                                                                                                                                                                 Sustainability Report
                                                                                                                                                                                                                                                                                                                                Report 7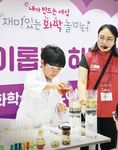 LG Chem                                                                                                                                                                                           To the Stakeholders

                                                                                                                                   LG Chem is fully committed to
                                                                                                                                   growing together with society while
          To the Stakeholders                                                                                                      putting customer value first.

          I would like to extend my deepest gratitude to all of you
                                                                                                                                    
          for your continued interest in and support for LG Chem.      LG Chem will put effort into prudently overcoming the         W e will comply with stringent quality
                                                                       crisis and taking full advantage of this opportunity.         standards and enhance safety and
          Last year, LG Chem achieved the highest performance
                                                                       We will resolutely eliminate old practices and enhance        environmental management activities.
          since its foundation, with sales of KRW 25.698 trillion
                                                                       the business structure, strengthen the compliance
          and operating profit of KRW 2.929 trillion, despite                                                                      We will manage the quality of products and also safety
                                                                       with quality standards and safety and environmental
          the uncertain environment caused by factors such as                                                                      and environment, which are the basis of customer
                                                                       management, and fulfil our social responsibilities as a
          prolonged low growth and rising protectionism across                                                                     trust, without making any mistakes or compromise. We
                                                                       corporate citizen, so as to secure competitiveness in the
          the globe.                                                                                                               understand that even a single accident can destroy the
                                                                       rapidly changing global business landscape.
                                                                                                                                   foundation of business, and thus we will continuously
          In the Basic Materials & Chemicals Division, we achieved
                                                                                                                                  foster the corporate culture of complying with
          strong sales performance by reducing costs and                 We will provide differentiated customer                   established standards and principles.
          expanding high value-added businesses. In the Energy           value through the enhancement of our
          Solutions Division, we turned a profit thanks to the           business structure.                                         
                                                                                                                                     We will become a company that grows
          sales growth of the automotive battery and ESS (Energy
                                                                       We will continue to pursue the bio-growth strategy that       together with society.
          Storage System) battery as well as the improvement
                                                                       we have been pursuing since last year, and actively
          of the business structure of the IT & New Application                                                                    As a corporate citizen, we will conduct a variety of
                                                                       discover and promote new businesses in the fields
          Battery. The IT & Electronic Materials / Advanced                                                                        activities to achieve 'mutual growth' beyond 'social
                                                                       of energy, water, and inorganic materials. In our core
          Materials Divisions also saw an increase in sales and                                                                    contribution'. We will strive to establish a healthy
                                                                       businesses, we will make thorough preparations
          profitability through the enhancement of product                                                                         ecosystem where we can grow together with our
                                                                       to maintain high profits and secure fundamental
          competitiveness. In particular, the merger with LG Life                                                                  partners while maximizing values in economic,
                                                                       competitiveness. Especially, as the scale of investment
          Sciences following the takeover of FarmHannong has                                                                       social and environmental aspects and transparently
                                                                       and number of global businesses increase for the
          enabled us to begin the red bio business, where we are                                                                   disclosing our efforts and achievements to our
                                                                       expansion of high value-added businesses and the
          solidifying the future growth strategies and action plans                                                                customers, shareholders, investors, suppliers and local
                                                                       response to orders for automobile batteries, we will
          of the bio business.                                                                                                     communities.
                                                                       make every management decision based on 'value'.
          In the coming years, we will have a lot of challenges                                                                    LG Chem has grown constantly for more than 70 years
                                                                       While we build upon the capacity for the improvement        thanks to numerous economic and social players who
          ahead in the business environment, such as rising
                                                                       of R&D productivity at LG Science Park, we will             have been with us as well as our own efforts.
          protectionism around the world and increasing price
                                                                       aggressively expand open innovation with other
          volatility of major raw materials including oil prices and                                                               We will do our best to conduct every business
                                                                       organizations. Moreover, we will strive to comprehend
          exchange rates. In addition, there will be a stronger                                                                    activity in a fair and transparent manner and meet the
                                                                       the current level of our manufacturing competitiveness
          need for corporate social responsibility than ever before,                                                               expectations of customers and society. I ask for your
                                                                       and management system and to implement relevant
          including mandatory disclosure of CSR information and                                                                    continued support and encouragement.
                                                                       tasks for innovation.
          responsible management of supply chains all over the                                                                     Thank you.
          world.

                                                                                                                                                                             June 2018
                                                                                                                                                      CEO and Vice Chairman of LG Chem

8                                                                                                                                                                                     LG Chem Sustainability Report 9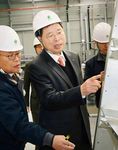 LG Chem                                                                                                                                                                                                                                                                                                                                     Company Profile

Company Profile
                                                                                                                                                                                                                                                                                                          14

                                                                                                                                                                                                                                                                12   13

As a global chemical company, LG Chem                           Company Status
has established worldwide networks for                                                                                                                                                                                                                                                                                                  1
                                                                                                                                                                                                                                                                                                                                                3
                                                                                                                                                                                                    16                                                                      11
production, sales, and R&D and provided                         Company Name                LG Chem, Ltd.                                                                                                                                                                                                              2
                                                                                                                                                                                                                                                                             15
products with global competitiveness.                           Headquarters                LG Twin Towers, 128, Yeoui-daero, Yeongdeungpo-gu, Seoul, South Korea
                                                                                                                                                                                                                                                                                                                                        6
Under the vision of 'A Global Leader                            Foundation                  January 1947
                                                                                                                                                                                                    17                                                                                               9

that Grows Together with Customers                                                                                                                                                                                                                                                                                4
                                                                Employees                   29,438 (Korea 16,810, overseas 12,628)                                                                                                                                                                                         5
by Providing Innovative Materials and
                                                                Revenue                     KRW 25,698 billion                                                                                                                                                                                                     7
Solutions', LG Chem will fulfil its social and                                                                                                                                                                                                                                                                                  8
                                                                Net Income                  KRW 2,022 billion
environmental responsibility throughout the
                                                                                                                                                                                                                              18
whole process of management.                                    Total Assets                KRW 25,041.2 billion (capital KRW 16,338.6 billion, liabilities KRW 8,702.6 billion)

                                                                                                                                                         As of December 31, 2017
                                                                                                                                                                                                                                                                                                                                                10

                                                                Business Areas                                                                                                     LG Chem currently operates a global network of 31 manufacturing plants, 15 sales subsidiaries, 5 representative offices, and 4 R&D centers
                                                                Our businesses consist of Basic Materials & Chemicals, Energy Solutions, IT & Electronic                           in 16 countries. Key manufacturing plants are located in Korea, China, Taiwan, the U.S, Poland, India and Vietnam, and R&D centers at home
                                                                Materials, Advanced Materials, and Life Sciences. By selecting and promoting 'Energy/                              and abroad promote the development of core technologies and next-generation products.
                                                                Water/Biotechnology' fields as new growth engines, we are laying the foundation for
                                                                sustainable growth.                                                                                                | Domestic Network |

                                                                Basic Materials &              After going through the process of crude oil refining and cracking, ethylene
                                                                                                                                                                                    1   Korea
                                                                Chemicals                      and propylene, which are basic raw materials of petrochemicals, are produced
                                                                                                                                                                                   Seoul HQ              R&D Campus Daejeon        R&D Campus Magok (LG Science Park)     R&D Campus Gwacheon   Leadership Center              Yeosu Complex
                                                                                               and used to manufacture the materials of plastics that we use in our daily
                                                                                               lives, such as PE, ABS and synthetic rubber.
                                                                                                                                                                                   Daesan Complex        Ochang 1 Plant            Cheongju Complex                       Iksan Plant           Ulsan Plant                    Naju Plant

                                                                Energy Solutions               Automotive batteries for eco-friendly electric vehicles, ESS batteries              Gimcheon Plant        Paju Plant                Osong Plant                            Onsan Plant
                                                                                               for renewable energy storage, and IT & New Application batteries for
                                                                                               smartphones and laptops are manufactured based on lithium-ion battery
                                                                                               technology to provide energy solutions.
                                                                                                                                                                                   | Global Network |
 Shareholder Status                                             IT & Electronic Materials      High technology-intensive materials that are unseen but play a key role in
                                                                                               completing final products, such as materials for displays, semiconductors,
                          2.3%                                                                 and automobiles. In addition, RO membrane, a water treatment filter, is utilized
                                                                                                                                                                                    2   China             3   Japan                7   Malaysia         10   Australia            13   Poland   16       USA                       17   Mexico
                                                                                               in providing a variety of high-quality products to secure clean water.              Beijing                Tokyo                    Kuala Lumpur        Sydney                    Wroclaw        Atlanta                        Mexico City

     23.9%                                        33.3%                                                                                                                            Hongkong                                                                                                     Torrance
                                                                Advanced Materials             Display materials and rechargeable battery materials were spun off as a
                                                                                                                                                                                                          4   Thailand             8   Indonesia        11   Turkey               14   Russia                                      18   Brazil
                                                                                               separate business units. Active investments and R&D activities are being            Huizhou                                                                                                      Holland
                                                                                                                                                                                                          Bangkok                  Jakarta             Istanbul                  Moscow                                        Sao Paulo
                                                                                               carried out to secure material source technology in the display and battery
                                                                                               fields, which are the new industries of the future.                                  Tianjin                                                                                                      Troy
                                                                                                                                                                                                          5   Vietnam              9   India            12   Germany              15   Jordan
                                                                                                                                                                                   Guangzhou
                                                                Life Sciences                  LG Chem merged with LG Life Sciences in 2017 and Life Sciences is                                          Ho Chi Minh City         Mumbai              Frankfurt                 Amman
                                            40.4%
                                                                                               considered as a future growth business which is to be promoted in the mid to        Chongqing
                                                                                                                                                                                                          Hai Phong                Gurgaon
             LG Corp.            Institutions and individuals                                  long term. Life Sciences has secured a competitive edge in the biotechnology
                                                                                               market based on superior technology and R&D capacity in terms of medicine,          Ningbo
             Foreigners          Treasury stock
                                                                                                                                                                                                              Taiwan               New delhi
                                                                                               vaccines, and fine chemicals.                                                                               6

                                                                                                                                                                                   Nanjing
                                                                                                                                                                                                          Taipei
                             As of December 31, 2017

10                                                                                                                                                                                                                                                                                                             LG Chem Sustainability Report 11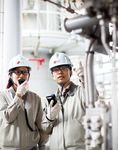 LG Chem                                                                                                                                                                                                                                                                                                                                                                                         Our Strategy

Our Strategy
LG Chem's sustainability management covers    LG Chem's Vision and Core Values                                                                                                              Sustainability Management System
all management activities in alignment with
                                              LG Chem practices the 3 Shared Values – 'Customer Value Creation', 'Strong Implementation',                                                   Under the vision of 'Sustainable Chemistry for Human and Environment', LG has promoted sustainability management based on 4 principles
corporate strategic directions. Based on
                                              and 'Mutual Respect' to achieve its vision, 'A Global Leader that Grows Together with                                                         and 10 key tasks in the areas of economy, environment, and society.
its management philosophy 'LG Way', the
                                              Customers by Providing Innovative Materials and Solutions'.
company strives to achieve its vision and
                                              Vision
promote sustainability management.
                                                                                                                                                                                            Vision                                                                   Sustainable Chemistry for Human and Environment
                                                                                              To Be a Global Leader
                                                                    Growing with Customers by Providing Innovative Materials and Solutions

                                                                                                                                                                                            Principles of                                                   We Abide by the Principles of Sustainability to Create Sustainable Value
                                                                                                                                                                                            Sustainability
                                                                                   Growing with
                                                    Global Leader                                                 Innovative Materials                Innovative Solutions                                             We provide environmentally friendly and innovative materials and solutions.           We adhere to business ethics as a corporate citizen.
                                                                                    Customers                                                                                                                      1                                                                                     2

                                                                                                                                                                                                                   3   We make products and run operations in a sustainable way.                         4   We contribute to the growth of communities using our capabilities.
                                               We strive to be a company      We grow with our valuable         We deliver the best materials        We identify problems in
                                               that is trusted and admired    customers by delivering           with unrivaled prices and            customers' businesses,
                                               by our customers, the most     innovative values that help       performance, designed to             solve them, and improve
                                               attractive investment to our   them thrive and prosper.          improve the performance of           p e r f o r m a n c e b y i n c o r-
                                               investors, the workplace                                         customers' products and              porating our services and
                                               of choice for the best and                                       lead customer businesses             knowledge into products
                                                                                                                                                                                            Tasks                                                                                                                                                     Respecting human rights and
                                               the brightest, and feared                                        to success.                          and offering value aligned                                                                                                                  Strengthening product                                developing talent
                                               and emulated by our                                                                                   with customers' individual                                                                                                                    responsibility                                     Reinforcing safety and health
                                               competitors.                                                                                          needs.                                                                     Expanding markets and increasing
                                                                                                                                                                                                                                                                                                 Responding to climate change                       Strengthening compliance with fair trade
                                                                                                                                                                                                                                  sales
                                                                                                                                                                                                                                                                                                   and reducing energy use
                                                                                                                                                                                                                                Improving customer value                                                                                            Strengthening partnerships with
                                              Value
                                                                                                                                                                                                                 Economic                                                    Environmental Reducing the environmental                    Social       business partners
                                                                                                                                                                                                                                                                                                  impacts of operations
                                                                                                                                                                                                                                                                                                                                                      Pursuing strategic social partnership

                                                          Customer Value                               Strong
                                                             Creation                              Implementation                                   Mutual Respect

                                              We deliver value that substantially       Strong implementation is essential             Mutual respect plays a key role in
                                              improves customer performance and         to bringing corporate objectives and           building teams and the capacity to
                                              competitiveness. We act to enhance        aspirations to fruition. It is a systematic    make break-throughs. This teamwork,
                                              customer value with a customer-centric    process that requires an objective             strengthened by mutual recognition and               Sustainability Management Aligned with SDGs
                                              mindset and a deep understanding of       view of reality, thorough analysis, and        respect, is what empowers us to achieve
                                              both our customers and the market.        concrete planning to achieve our goals.        our goals.                                           As a member of the UN Global Compact, LG Chem actively supports the Sustainable Development Goals (SDGs). LG Chem will contribute to
                                                                                                                                                                                            the sustainable development of the world by aligning its business with the SDGs.

                                              LG Way
                                              The LG Way is the way LG employees think and act. We promote the corporate                                                                                     ㆍLG Chem enters the green bio market                                      ㆍLG Chem has entered the red bio market                                    ㆍLG Chem contributes to resolving the issue of
                                                                                                                                                                                                              to provide solutions to the food shortage                                  to develop medicines that contribute to                                    water shortage across the world by providing
                                              management philosophy of 'Customer Value Creation' and 'People-Oriented Management'                                                                             problem in the future.                                                     promoting human health.                                                    clean water through products such as its RO
                                                                                                                                                                                                                                                                                                                                                                    membranes, which are widely used in water
                                              based on the code of conduct 'Jeong-Do Management' to achieve the vision 'No. 1 LG'.                                                                           ㆍLG Chem holds the No. 1 share in the                                     ㆍLG Chem has entered the UN public market
                                                                                                                                                                                             Zero Hunger                                                            Good Health                                                               Clean Water           treatment.
                                                                                                                                                                                                              domestic crop protection agents market,                                    based on its vaccines for the prevention of
                                                                                                                                                                                                              promoting a seed business.                           and Well-being        various diseases to develop new medicines.          and Sanitation
                                                                                                                                 The ultimate goal of LG is to be recognized as the
                                                           Vision                          NO.1 LG                               market leader in business performance as well as in
                                                                                                                                 management practices

                                                                                          Jeong-Do                               Ethical management and code of conduct to enable
                                                    Code of Conduct                      Management                              capability development and fair competition                                 ㆍLG Chem expands the supply of eco-friendly                               ㆍLG Chem has increased operating profits                                    ㆍThe government has finalized its 2030 target
                                                                                                                                                                                                              electric vehicles through the production of                                thanks to the continued strong growth in the                               of reducing greenhouse gas emissions by 37
                                                                                                                                                                                                              automobile batteries and ESS batteries, and                                basic materials division, the robust sales of                              percent compared with Business As Usual

                                                       Management                 Customer-Value Creation                                                                                                     contributes to building sustainable cities and                             electric vehicles, and the increased sales of                              (BAU).
                                                                                                                                 The fundamental organizational principle guiding LG
                                                                                                                                                                                            Affordable and    ecosystems by expanding the supply of new             Decent Work          ESS batteries in the energy solutions division,     Climate Action
                                                        Principles              People-Oriented Management                       from beginning as a firm
                                                                                                                                                                                            Clean Energy      and renewable energy sources.                        and Economic          consequently contributing to creating quality
                                                                                                                                                                                                                                                                      Growth             jobs.

12                                                                                                                                                                                                                                                                                                                                                              LG Chem Sustainability Report 13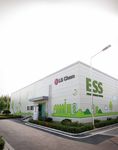 LG Chem                                                                                                                                                                                                                                                                                     Our Business Models

   Our Business Models
INPUT                                                        VALUE ADDED BY LG CHEM                                                                                                                                                                                          OUTCOMES OF BUSINESS

Economy                                                       Value Chain                                                                                                                                                                                                     Economy
                                                                                                                       We are raising customer value based
Financial Capital           Manufactured Capital                                        1
                                                                                                   R&D                 on the continued investment in R&D
                                                                                                                                                                                             Recycling/               We are promoting process advancement to increase
                                                                                                                       and technology.                                                                                the use of recycled resources.                          Corporate tax: KRW 541.9 billion
Domestic and overseas
 economic condition
                            Domestic and overseas
                             operations
                                                                                                                       ㆍR&D and Technology Innovation                                         Disposal                ㆍMinimize the environmental impact of waste             Shareholder and investor dividends:
                                                                                                                                                                                      5                                                                                        KRW 460.1 billion
Response to              Manufacturing facilities                                                                                                                                                                   ㆍSupport social enterprises that have a resource
 governmental regulations
                          Intellectual Capital
                                                                                                                                                                                                                        recycling model                                       Patents in Korea and overseas:
Assets (capital)
                            Core technologies
                                                                                                                                                                                                                                                                               46,976
M&A
                            Intellectual property rights,                                                                                                                                                                                                                    The percentage of new products
                             patents                                                                                                                                                                                                                                           in total sales: 35.1%
                                                                                                                                                                                                                                                           Sales

                                                                        2
                                                                                            In the process of purchasing global raw materials,
                                                                    Raw                     we are examining the sustainability of raw materials
                                                                   Materials                and suppliers and formulating purchase agreements                                                                                                       4
Environment                                                                                                                                                                                                                                                                 Environment
                                                                                            in accordance with fair procedures.
                                                                                            ㆍResponsible Resourcing                                                                                                             We are providing our customers with
Environmental Capital                                                                                                                                                                                                           quality products and improving their
                                                                                            ㆍSupplier Partnerships                                                                                                              performance.
Natural environment                                                                                                                                                                                                                                                          GHG emissions intensity:
Energy, water, electric Power, etc.                                                                                                                          We are expanding investment in manufacturing
                                                                                                                                                                                                                                ㆍCollect customer requirements and make       0.454 tCO2-eq/product ton
                                                                                                                                             Manufacture      facilities. In addition, we are striving to create a                improvements
                                                                                                                                                                                                                                                                              Environmental investment:
                                                                                                                                                              safe working environment.                                         ㆍ Disclose product information
                                                                                                                                                                                                                                                                               KRW 41.4 billion
                                                                                                                                                              ㆍResponse to Climate Change
                                                                                                                                                                                                                                                                              Energy saving: KRW 55 billion
                                                                                                                                                              ㆍQuality Management
                                                                                                                                             3
                                                                                                                                                              ㆍOccupational Safety, Health, and Environment

Society                                                       Business and Product
                                                                                                                                                                                                                                                                            Society

                                                                                                                                                                                                                                                                              Community investment:
Human Capital               Social Capital
Professionalism of         Local community
                                                                                                                                                                                                                                                                               KRW 36.3 billion
 employees                  Government                                                                                                                                                                                                                                       Injury rate: 0.23%
Vocational experience                                                         Basic Materials & Chemicals                          Energy Solutions               IT & Electronic Materials                    Advanced Materials                         Life Science
 and capabilities
                            Customers                                                                                                                                                                                                                                        Purchase from suppliers:
Ethical awareness
                            Supplier                                        NCC                Acrylates/SAP               Automative Battery              Optical Materials                       Rechargeable Battery Materials                  Pharmaceuticals      KRW 13,080 billion
                                                                             PO                 Rubber/Specialty            ESS Battery                     Advanced Functional Materials           Display Materials                               Vaccine             Annual wages of employees:
                                                                                                  polymers
                                                                             PVC/Plasticizer                                 IT & New Application Battery    LCD Glass Substrates                                                                     Fine Chemicals       KRW 1,508 billion
                                                                             ABS                                                                              RO Membrane
                                                                                                                                                                                                                                                                              1,151 of new jobs created
                                                                             EP

   14                                                                                                                                                                                                                                                                              LG Chem Sustainability Report 15

LG Chem                                                                                                                                                                                                                                                                                         Stakeholder Engagement

Stakeholder Engagement
LG Chem communicates with stakeholders     Stakeholder Communication Channel                                                                       Stakeholder Opinions and Responses
through a variety of communi-cation
                                           LG Chem communicates with direct and indirect stakeholders including shareholders                       LG Chem listens to the opinions of stakeholders through diverse channels including meetings and surveys. The key opinions among those
channels. The collected opinions are
                                           & investors, customers, employees, suppliers, NGOs & local communities, academia                        suggested at the meetings are reflected in the management activities, and follow-ups and the results are included in sustainability reports.
reflected in management policies and the   & experts, industrial associations & organizations, media, and government agencies.
outcomes are shared with stakeholders.     While regularly communicating with its key stakeholder groups, such as shareholders &                   Listen to Stakeholders' Opinions
                                           investors, customers, employees and suppliers, the company listens to their objective
                                           opinions regarding its major business activities and sustainability management.
                                                                                                                                                      Product sustainability is important for sustainable development.                   LG Chem is required to manage risk while growing its business.
                                           Stakeholder Groups    Expectation                             Communication Channel
                                                                                                                                                     In recent years, product social responsibility as well as product quality have      To secure future growth engines, LG Chem is implementing energy, water,
                                                                                                                                                     become more important than ever. Accordingly, both LG Chem and its                  bio businesses. If the diversification of LG Chem's business portfolio brings
                                                                                                          Corporate presentations
                                                                 Long-term growth                                                                   suppliers need to have a sense of responsibility for the entire supply chain from   changes in the scale of profit, it will have a positive effect. When it comes
                                           Shareholders &                                                 General shareholders' meetings
                                                                 Creating and distributing profits                                                   raw material mining to finished battery products. We need to strive to reduce
                                           Investors                                                      Financial information disclosure                                                                                              to investment risks, the policy on raw materials, which are less affected
                                                                 Transparent disclosure
                                                                                                          Credit ratings                            the environmental impact, such as carbon emissions, air pollution and water         by oil prices, needs to be consistently managed, and the transparency of
                                                                                                                                                     use, in all production stages, and to comply with all due diligence rules in        management needs to be more enhanced to maintain trust from the public.
                                                                 Open communication                                                                 accordance with the assessment of child labor and human rights violations in
                                                                                                          Collecting customer feedback
                                           Customers             R&D capabilities
                                                                                                          Product liability monitoring              the supply chain.
                                                                 Improving product quality and safety
                                                                                                                                                                                                                         Customer                                                                Investment Institution

                                                                 Improving the corporate culture         Employee satisfaction survey
                                                                 Cooperative labor-management            Labor-Management Committee
                                                                  relationship                            Company magazines
                                           Employees
                                                                 Promoting employee benefits              Safety and Environmental Committee         Supports for outstanding partners should be strengthened.                           We expect to see the continued CSR activity for youths and education.
                                                                 Reinforcing employee safety and         Employee Committee
                                                                  health                                  CSR Committee                            LG Chem has been actively promoting mutual growth with its partners and              Through the Fun Chemistry Park program, we have developed a positive
                                                                                                                                                    programs for mutual growth are well operated. To foster cooperation culture,         awareness of LG Chem's social contribution activities. Both schools and
                                                                 Supporting suppliers and providing      Shared Growth Committee                  screening of suppliers need to be strengthened and policy for supporting the         students are highly satisfied with the experiential science (chemistry) education
                                                                  training                                Business and technical support
                                           Suppliers                                                                                                outstanding partners is needed. Also, the support program needs to be more           contents that are provided in the form of outreach programs since individual
                                                                 Fair sharing performance with            programs
                                                                  suppliers                               Supplier presentations                   actively promoted through communication channels such as meetings.                   schools are not capable enough to provide such contents. We hope to see the
                                                                                                                                                                                                                                         continued operation of the program with more participants in the future.
                                                                 Strategic social partnerships
                                                                                                          Listening to opinions such as survey
                                           NGOs & Local          Local CSR activities by overseas                                                                                                                                                                                                 Local Communities
                                                                                                          Cooperation in region where CSR                                                                                  Partner
                                           Communities            subsidiaries
                                                                                                           activity takes place
                                                                 Investing in local communities

                                           Academia &            Industry-academic cooperation           Consultation
                                           Experts               Technological development               Joint R&D activities
                                                                                                                                                     Commentary from Vice President of Corporate Affairs Department
                                           Industrial                                                     Councils and forums on sustainability
                                                                 Responding to new regulations
                                           Associations &                                                 Industry and businessrelated business
                                                                 Chemical management                                                                                                              LG Chem identifies the expectations of stakeholders through diverse channels including
                                           Organizations                                                   associations
                                                                                                                                                                                                   Stakeholders Meeting, and reflects them in its sustainability management activities. Also, the
                                                                 Creating and distributing profits                                                                                                 identified issues are systematically managed in a close cooperation with relevant departments
                                           Media                 Technological innovation                Informal press meetings
                                                                 CSR activities                                                                                                                   and the results are disclosed in Sustainability Reports. These efforts for communication and
                                                                                                                                                                                                   internal management will lay the foundation for LG Chem to emerge as a global leading chemical
                                                                 Shared growth                                                                                                                    company. LG Chem will continue to promote sustainability management and create sustainable
                                           Government                                                     Advice on industrial policies
                                                                 Occupational safety and health
                                           Agencies                                                       Government pilot projects                                                               values in every business activity to fulfill its social and environmental responsibilities.
                                                                 Fair trade and compliance

16                                                                                                                                                                                                                                                                                   LG Chem Sustainability Report 17
LG Chem                                                                                                                                                                                                                                                                                              Stakeholder Engagement

                                              Stakeholders Meeting
                                                                                                                                                           Opinions from Stakeholders Meeting and Plan for Reflecting in Management

                                              As part of the efforts to promote its sustainability management, LG Chem held '2018 LG
                                                                                                                                                            Key Opinion                                                          Progress and Plan
                                              Chem Stakeholders Meeting to identify sustainability issues which stakeholders put a priority
                                              on. Experts in economy, society and environment were invited, and their opinions regarding                        Expansion of communication from the                               Explain to consumers how LG Chem's products are used in finished products
                                                                                                                                                            1 perspective of customers
                                              the trends and directions of sustainability management were collected. Those suggested                                                                                              Disclose safety and environmental issues from the perspective of consumers
                                              by stakeholders at the meeting will be reflected in LG Chem's management strategies and
                                              operations and also in sustainability reports.                                                                                                                                      Emphasize with subtitles in the report (e.g. company that creates environmental values)
                                                                                                                                                            2 Creation of environmental values
                                                                                                                                                                                                                                  Report on the environmental values of businesses with regard to business innovation
                                              Overview

                                              Date             March 28, 2018 (Wednesday)

                                                                                                                                                            3 Creation of social values                                           Highlight the long-term goal of creating jobs for the youth, women, and underprivileged
                                              Location         Floor 31, Meeting hall, headquarters of LG Chem

                                              Participants     Chae-Ki Kwak, professor                Jin-Seong Kim, team leader
                                                               (Dongguk University)                   (Korea Corporate Governance Service)                                                                                        Emphasize the connection between management strategies and sustainability management
                                                                                                                                                                Improvement of LG Chem's
                                                               Kyeong-Sin Kim, professor              Jae-Seong Noh, research commissioner                  4 sustainability management                                            system, and examine LG Chem's social responsibility from an objective perspective by
                                                               (Sungshin Women's University)          (Business Institute for Sustainable Development)
                                                                                                                                                                                                                                   collecting the opinions of stakeholders
                                                               Eun-Kyeong Lee, senior researcher (UN Global Compact Network Korea)

    Subject

    •Evaluation on LG Chem's sustainability

        management, and making up for the

        weak points

    •Direction of LG Chem's sustainability

        management and social value that LG

        Chem should create

                                              Chae-Ki Kwak, professor                                 Kyeong-Sin Kim, professor                            Eun-Kyeong Lee, senior researcher                       Jin-Seong Kim, team leader                                Jae-Seong Noh, research commissioner

                                              One of the emerging issues in the chemical industry     Considering the characteristics of its business,     In fact, LG Chem's sustainability reports have been     Although the BOD is considered as the main pillar         Along with changes in its business portfolio, LG
                                              is safety. Although LG Chem's products are not          LG Chem should do everything possible to ensure      significantly improved, in terms of reporting quality   of the company, the sustainability reports have           Chem has pursued to create environmental values
                                              directly delivered to end users, the company            the complete safety of workplaces. It is positive    and system, by proactively reflecting the opinions      failed to show a clear connection between the BOD         by increasing energy efficiency and decreasing
                                              needs to manage customer safety in a proactive          that its sustainability reports highlight the EHS    suggested at the meetings of stakeholders. The          and business units. Since LG Chem has a stable            environmental load. In order to actively communicate
                                              manner. Along with this, the company's business         section. To become more trustworthy, LG Chem         reports would be improved even more if there were       ownership, external investors do not have much            with stakeholders on business directions, the
                                              portfolio has been reorganized to focus on energy,      needs to reestablish its sustainability management   a clear explanation on how its energy, water, and       influence, which ensures a corporate stability but        sustainability reports need to be prepared in
                                              water and biotechnology and thus created various        strategies from a long-term perspective. To that     biotechnology businesses are aligned with the UN        also means less external stimulus. Therefore, LG          alignment with the UN SDGs and highlight not
                                              environmental values. Also, the government has          end, the company needs to execute quantitative       SDGs. Since the UN SDGs are too comprehensive,          Chem might lag behind others if it does not change        results but impacts on the society. Furthermore, LG
                                              recently been focusing on the creation of social        measurements of economic, environmental, and         the company does not need to deal with every issue.     by itself. In fact, foreign investors put much emphasis   Chem not only needs to comply with environmental
                                              values. In this regard, LG Chem needs to increase       social performance, and manage its management        Most of all, LG Chem needs to minimize negative         on non-financial performance, such as environment         laws and regulations; it also needs to take the lead
                                              investment in new businesses to create more jobs,       activities in alignment with the UN SDGs.            impact and maximize positive impact on its business     and society, as well as financial performance. In this    in meeting non-legal requirements. Also, as a large
                                              and improve the quality of employment through the       Furthermore, employees also need to internalize      areas. Also, regarding the SDGs, the company needs      regard, LG Chem's sustainability reports need to          energy user, LG Chem needs to make voluntary
                                              management of supply chains.                            sustainability management and have loyalty to the    to focus on the issues with a considerable impact       show that corporate strategies are well aligned with      efforts to improve its workplace environment, such
                                                                                                      company.                                             on its future businesses, and estimate the long-term    sustainability management (e.g. the BOD deals with        as using of renewable energy sources.
                                                                                                                                                           KPI and impact.                                         sustainability management issues in the long term).

18 18                                                                                                                                                                                                                                                                                        LG Chem Sustainability Report 19
LG Chem                                                                                                                                                                                                                                                                                                                                              Materiality Assessment

Materiality Assessment
LG Chem has conducted a materiality             Materiality Assessment Process                                                                                                                    Result of Materiality Assessment
assessment to effectively reflect internal and
external business environments and various         Step1
                                                                                                              Issue Pool                                                                                Medium                                                                                          High   21 topics were deducted through matrix analysis
                                                Identification
expectations and interests of stakeholders                                                                                                                                                                                                                                                                     which considers business impact and influence
                                                                                                                                                                                                                                                                                                    1
in the sustainability management reports.                        Issues Raised by                  International                      Analysis of the Industry                                                                                                                                                 on stakeholder, and 9 topics were selected as
                                                                                                                                                                                                                                                                   5                        2
                                                                 Stakeholders                      Guidelines                                                                                                                                11                                      4
The 2018 Sustainability Report was                                                                                                    Successful cases of                                                                                                                                                      LG Chem's material topics.
                                                                 Issues raised by key              The international                  domestic and foreign                                                                                                                                      3
prepared in compliance with the guidelines

                                                                                                                                                                     Business Impact on LG Chem
                                                                 stakeholders, including           standards and guidelines           companies were
                                                                                                                                      benchmarked to identify                                                                                            10                  7
on report content and format suggested                           investors, government,            regarding sustainability
                                                                                                                                                                                                                                                              9
                                                                 and media, were examined          management and                     key issues in the chemical                                                                               12
by the GRI (Global Reporting Initiative)                         to select keywords                chemical industry.                 industry.                                                                                              13                                                 6
Standards. At the 2018 materiality                               related LG Chem and the
                                                                                                                                                                                                                                     16 15          14                       8
                                                                 chemical industry in 2017.
assessment, stakeholders' influence as                                                                                                                                                                                       17
                                                                                                                                                                                                         Low                                                                                        Medium
                                                                                                                                                                                                                                18
well as strategies and financial impact                          National dailies, internet        UNGC, GRI Standards                Global chemistry and bio
                                                                 newspapers, TV news,              ISO 26000, IIRC IR                 companies, chemistry                                                        20    19
                                                                                                                                                                                                           21
in the aspect of LG Chem's business
                                                                 economic dailies, etc.            Framework, DJSI                    companies in Korea, etc.
were analyzed and reflected in deciding                                                            Questionnaire, RBA, UN
                                                                                                   SDGs, etc.                                                                                          Influence on Stakeholders
material topics. The process of materiality
assessment is described as follows:
                                                                                                 Deducting 21 Topics in Total                                                                            Topics                                                           Report Category                                      Boundary                     Report Page
                                                                                                                                                                                                                                                                                                                    Internal              External
                                                                                                                                                                                                   1     Strengthening Core Capability                                                                                ●                     ●                  27-29
                                                   Step2                                                                                                                                           2
                                                                     Analysis of Stakeholder Impact                        Analysis of Business Impact                                                   Improving Business Model                                 Innovation for a Better Future                      ●                     ●                   26
                                                Assessment
                                                                                                                                                                                                   3     Innovation in Organizational Culture                                                                         ●                                        31-32
                                                                 On and offline surveys targeting internal and        Strategic alignment and financial impact
                                                                 external stakeholders were conducted to             were comprehensively analyzed and                                             4     Complying with Quality Standard and Safety &
                                                                                                                                                                                                                                                                          Back to Basics                              ●                     ●                  35-43
                                                                 measure measuring the materiality of LG             evaluated from a business perspective.                                              Environmental Management
                                                                 Chem's reporting topics. Also, LG Chem                                                                                            5     Response to Climate Change                                    Protecting Our Planet                          ●                     ●                  45-49
                                                                 gathered opinions of stakeholders and
                                                                                                                                                                                                   6     Sustainability in Supply Chain                                                                               ●                     ●                  55-57
                                                                 implemented an analysis of business impact.                                                                                                                                                      Getting Engaged with Partners
                                                                                                                                                                                                   7     Shared Growth                                                                                                ●                     ●                  51-54
                                                                 Listening to Stakeholders Opinion                   Analysis of Business Impact                                                   8     Human Rights                                              Respecting Human Dignity                           ●                     ●                  59-63
                                                                 - Target: stakeholders including employees,         - Strategic alignment: achieving mid to                                       9     Local Community                                           Giving Back to Communities                                               ●                  65-71
                                                                   partners, experts, customers, investment            long-term goals and analyzing business
                                                                   institutions                                        relevance
                                                                                                                                                                                                  10     Business Growth and Competitive Advantage                     Financial Performance                          ●                                        73-74

                                                                 - Period: March 5, 2018~ April 12, 2018             - Financial impact: considering profit                                        11     Ethics and Integrity                                                                                         ●                     ●                   89
                                                                                                                                                                                                                                                                          Business Ethics
                                                                 - Composition of survey: 21 reporting                 generation and opportunity factors;                                        12     Compliance with Laws and Regulations                                                                         ●                     ●                  89-90
                                                                   topics and sustainability-related short-            opportunities for cost reduction and
                                                                                                                       severity of cost increase; and response                                    13     Risk Management                                                 Risk Management                              ●                                        92-93
                                                                   answer questions
                                                                                                                       to current risks and severity of risks upon
                                                                 - Survey method: Online and offline surveys                                                                                       14     Employment and Labor-Management Relation                                                                     ●                                         77
                                                                                                                       occurrence                                                                                                                                  Non-financial Performance
                                                                                                                                                                                                  15     Training and Education                                                                                       ●                                         76
                                                                                                                                                                                                  16     Corporate Governance                                          Corporate Governance                           ●                     ●                  87-88
                                                                                                                                                                                                  17     Diversity and Equal Opportunity                           Respecting Human Dignity                           ●                                        61-62
                                                   Step3                                             Prioritization Analysis
                                                Prioritization                                                                                                                                    18     Stakeholder Engagement                                     Stakeholder Engagement                            ●                     ●                  16-19
                                                                       Prioritizing material topics according to the analysis of stakeholder impact and                                           19     Raw Materials Management                                                                                     ●                                         78
                                                                                                 the analysis of business impact
                                                                                                                                                                                                  20     Waste Water and Waste Management                          Non-financial Performance                           ●                                         78
                                                                 Selection of Material Topic                                                                                                      21     Water Resource Management                                                                                    ●                                        78-79
                                                                 - Applying GRI Standards
                                                                 - Validation process and prioritization for the 21 material topics

20                                                                                                                                                                                                                                                                                                                                  LG Chem Sustainability Report 21
LG Chem

           INNOVATION FOR A
           BETTER FUTURE

           To lead the chemical industry in the rapidly                                      BACK TO BASICS                                                                               GETTING ENGAGED WITH
           c h a n g i n g b u s i n e s s e n v i ro n m e n t , w e                                                                                                                     PARTNERS
           concentrate our capacity on future growth                                         We put a priority on product quality and safety
           businesses and reorganize our portfolio with                                      and comply with domestic and international                                                   We promote mutual growth throughout the
           a focus on high value-added businesses.                                           regulations on chemical substances. Also,                                                    entire businessvalue chain. We support
                                                                                             we prevent potential accidents by promoting                                                  the growth and global competitiveness of
                                                                                             safety in workplaces.                                                                        our partners, and ensure the responsible
                                                                                                                                                                                          procurement of resources through suppliers
                                                                                                                                                                                          CSR management.

          Value Adding                                                                                                                            Activities
                                                                                                                                                                                                                                       GIVING BACK TO
                                                                                                                                                                                                                                       COMMUNITIES

                                                                                                                                                                                                                                       We make investments in local communities
                                                                        PROTECTING OUR PLANET                                                                                                                                          to increase social values. We are engaged
                                                                                                                                                                                                                                       in protecting the environment and resolving
                                                                        We are actively engaged in reducing GHG
                                                                                                                                                                                                                                       the issues of local communities, and we
                                                                        emissions to prevent environmental risks
                                                                                                                                               RESPECTING HUMAN DIGNITY                                                                also calculate the SROI by measuring the
                                                                        and manufacturing eco-friendly products to
                                                                                                                                                                                                                                       effectiveness of these activities for efficient
                                                                        enhance our business competitiveness.
                                                                                                                                               Based on our management philosophy 'People-                                             implementation.
                                                                                                                                               Oriented Management', we fully support the
                                                                                                                                               international standards for human rights and labor, and
                                                                                                                                               strictly comply with labor laws in every country and
                                                                                                                                               region of our business operation.

22                                                                                                                                                                                                                                                          LG Chem Sustainability Report 23
LG Chem
   Chem                                                                                                                         Innovation for a Better Future

          INNOVATION FOR
          A BETTER FUTURE
          Industry Trends: Change & Response                                     Strategy: Risk & Opportunity

          As global trade protectionism is expected to grow higher than ever,    LG Chem chose to fundamentally innovate its business structure
          the overall business environment is facing a bumpy road ahead          and method to be a leader in the fast-changing industry, not a mere
          due to increased volatility in oil prices, exchange rates, and major   survivor. The company has concentrated on the future growth areas
          raw materials prices. In particular, the increased volume of North     of energy, water, and bio, and restructured its portfolio with a focus
          American petrochemical products based on shale gas and the             on high value-added businesses to enhance competitiveness. We
          growth of the European and Chinese battery market will intensify the   have expanded our business portfolio to include 'green bio' (seed/
          competition for orders.                                                crop protection), 'red bio' (medicines), and 'battery materials'
                                                                                 through M&As with FarmHannong, LG Life Sciences, and GS EM.
          When it comes to LCD and OLED materials, global technology
                                                                                 In the long run, LG Chem is striving to be 'a company with strong
          leaders have been leading the market expansion, and the functional
                                                                                 fundamentals that can sustain a steady growth in sales and profits
          film and RO membrane market is also expected to keep growing
                                                                                 despite the rapidly changing and uncertain business environments'.
          for years to come. While demographical factors are affecting the
          biotechnology market, red bio is expected to maintain an annual
          growth rate of 6.5% due to the aging population, innovative life
          science technologies, and consequential development of new
          treatments. The anticancer and immune disorders sector is leading
                                                                                 Evaluation
          the growth with active release of new drugs. The green bio market
          is continuously increasing to deal with the risk of food shortage in
          the future. Genetic engineering technology and precision agriculture   Amount of R&D Investment (Unit: KRW billion)

          solutions are accelerating the expansion of green bio market, and
                                                                                 2015                                  593.9
          global entities are focusing on large-scale M&As, strengthening
                                                                                 2016                                           686.1
          their market-leading positions and, taking the lead in industrial
                                                                                 2017                                                          892.5
          innovations.                                                           2020                                                                   1,400
                                                                                 Goal

24                                                                                                                        LG Chem Sustainability Report 25
LG Chem                                                                                                                                                                                                                                                                                                         Innovation for a Better Future

Improving Business Structure                                                                                                                                          Strengthening Core Capacity
LG Chem has established a company-wide growth strategy by                                Energy LG Chem, ranked 4th in the global electric vehicle                    LG Chem's competitive edge comes from differentiated R&D,                                 LG Chem has six domestic research institutes (Corporate R&D Center,
designating energy, water, and bio as core future businesses, and                        battery market with an 8% market share, has an order backlog of              and we are making large investments in R&D to exceed KRW 30                               Basic Materials & Chemicals R&D Center, Battery R&D Center, IT&E
has raised competitiveness by restructuring its portfolio with a focus                   approximately KRW 42 trillion as of 2017. Our electric vehicle battery       trillion in sales for the first time. In parallel, we are also providing                  Materials R&D Center, Advanced Materials R&D Center, and Life
on high value-added businesses. The business portfolio has also                          production capacity was 18GWh in 2017, which we plan to enhance              strong support to secure talents and help them grow through                               Sciences R&D Center), and six centers (Basic Materials & Chemicals
been expanded to include green bio, red bio, and battery materials                       to 34-35GWh in 2018. Our electric vehicle batteries are currently being      self-development.                                                                         Tech Center, Automotive Battery Development Center, Small Battery
through M&As with FarmHannong, LG Life Sciences, and GS                                  supplied to Hyundai Motors, BMW, Volkswagen, Audi, GM, Renault-                                                                                                        Development Center, ESS Battery Development Center, OLED

EM, respectively. We aim to be one of the 'Global Top 5 Chemical                         Nissan Alliance, Ford, Daimler, etc., and new supplies will be provided                                                                                                Development Center, and Battery Materials Development Center).
                                                                                         to Mahindra Group's new model planned for release in 2020. Also,             R&D Innovation                                                                            Also, LG Chem are strengthening its global partnership by placing R&D
Companies' with a balanced business portfolio by 2025. To that
                                                                                         LG Chem is focused on developing innovative batteries that exceed            Being the first to establish a large-scale R&D complex in the industry,                    organizations in overseas.
end, we will expand new businesses to increase the sales of non-
                                                                                         the limits of existing ones, fuel cell materials, and lightweight and        LG Chem has written a history of challenges and innovations. We are
petrochemicals and batteries (including battery materials) to 40% by
                                                                                                                                                                                                                                                                Increasing R&D Investment for the Future Each business
                                                                                         high functional materials for vehicles. We are fostering the Carbon          continuously working to discover new businesses with strong potential
2020.                                                                                                                                                                                                                                                           division has been constantly enhancing its business structure and
                                                                                         Nanotube (CNT) business applicable to rechargeable batteries and             by investing in R&D and securing and integrating core technologies.
                                                                                                                                                                                                                                                                strengthening R&D activities to prepare for the future. In 2017, we
                                                                                         semiconductors and are preparing the commercialization of carbon             Our R&D activities are especially concentrated on energy, water, bio,
                                                                                                                                                                                                                                                                invested KRW 892.5 billion in the R&D sector, the highest amount of
Future Business Growth Strategy                                                          fibers that make lightweight and eco-friendly automotive materials by         and next-generation materials based on LG Chem's core technologies,
                                                                                                                                                                                                                                                                investment to date, but only 3.5% of total sales at the same time. The
                                                                                         2019.                                                                        including catalyst/process, coating, organic / polymer synthesis, and
LG Chem is fostering energy, water and bio as mid to long-term growth                                                                                                                                                                                           R&D expenses for 2018 is set at KRW 1.1 trillion, up 22% from the
engines since these three areas are expected to witness an increasing                                                                                                 optical design.
                                                                                         Water In 2017, the sales of RO membranes doubled from the                                                                                                              previous year. Since 2015, R&D expenses have constantly increased
demand owing to population growth in the future. We entered the                          previous year, and especially in the seawater desalination market,
                                                                                                                                                                        Best
green bio sector covering crop protectants, seeds and agrichemicals                      we ranked first by winning four large-scale projects.Filters that apply         Practice     Key R&D Innovation Cases
through the acquisition of FarmHannong in April 2016 and red bio                         ceramic separation membrane materials and next-generation water
sector of medical treatments and medicines by merging with LG Life                       treatment technologies are now under development.
Sciences in January 2017. The red bio growth strategy is focused
on developing innovative new drugs, and for green bio, we have                           Bio In the red bio sector, LG Chem is focusing on the R&D of new
selected Asia as our core market and are reviewing where and how to                      drugs for cancers/immune disorders and diabetes/metabolic diseases.
build capacity. In 2017, we have invested KRW 575.5 billion which is                     In addition to our own research, open innovation is also being utilized
64,5% of the total R&D investment in future strategy sector including                    to speed up the expansion of new drug pipelines. In the green bio
energy, water/air, bio, and next-generation new materials. We are also                   sector, LG Chem is reviewing the development of finished goods with
                                                                                                                                                                      Basic Materials & Chemicals                      Energy Solutions Expanding               IT&E Materials Expanding RO               Life Sciences Expanding Acrylic/
operating a corporate fund(strategy and open innovation) of KRW 120                      new materials, and planning to focus on overseas markets. With the
                                                                                                                                                                      Expanding Acrylic/SAP                            Production Base in Poland                RO Membrane                               Zemiglo, Diabetic Drug
billion to advance our business structure and nurture new businesses.                    establishment of the FarmHannong Seed Research Corporation in
                                                                                         Thailand in February 2018, we will focus on the Asian markets with           By 2019, LG Chem plans to invest                 LG Chem plans to build a 41,300㎡         LG Chem's reverse osmosis (RO)            Zemiglois an oral anti-diabetic
                                                                                                                                                                      KRW 300 billion in the expansion of              sized production base in Wroclaw,        membrane was developed with               treatment that inhibits Dipeptidyl
                                                                                         high growth potential.
                                                                                                                                                                      the Yeosu plant. After the expansion,            Poland, by investing USD 380             a high desalination rate and 10%          peptidase4 (DPP-4). Zemiglo has
                                                                                                                                                                      t h e Ye o s u P l a n t w i l l h a v e t h e   million in its Polish subsidiary, LG     higher water flux rate compared to        become the top-selling new drug in
R&D Investment (Unit: KRW billion)
                                                                                                                                                                      capacity to produce 700,000 tons                 Chem Wroclaw Energy. When the            its competitors, which led us to win      the domestic market among drugs
                                                                                         Strengthening Businesses Competitiveness                                     of acrylic acid and 500,000 tons                 production base is completed by the      four large-scale projects in Africa,      developed in Korea, recording KRW
     Sales to R&D investment ratio
                                                                                                                                                                      of SAP, and the vertical integration             end of 2018, it will have the capacity   etc. Our RO membrane also ranked          70.5 billion in sales for 2017, and it
     R&D investment                                              4.1%                    Our current businesses leading the market have gained higher
                                                                                                                                                                      of the 'Propylene Chain' that                    to supply lithium-ion batteries for      2nd in the 2018 Global Water Awards       also ranked third in Korea in terms
                                                                                         competitiveness by encroaching on high value-added businesses.               connects propylene, acrylic acid,                100,000 electric vehicles every          (Water Technology Company of the          of market share for all anti-diabetic
                                              3.5%                                       We invested more than KRW 1 trillion in the domestic basic materials         and SAP will be strengthened. SAP                year, which means we can produce         Year) hosted by GWI (Global Water         treatments that inhibit PP4. We are
                               3.3%
                                                               1,140.7                                                                                                is a synthetic resin product made                batteries for 280,000 electronic         Intelligence) in April 2018. In the       aiming to achieve KRW 100 billion in
                                                                                         sector, for the expansion of elastomer and NCC business, the
               2.9%                                                                                                                                                   through polymerization of acrylic acid           vehicles by leveraging our four-point    long term, after stabilizing the RO       sales and 20% or more market share
                                              892.5                                      establishment of a high value-added advanced material R&D center
                                                                                                                                                                      and special polymer material that                production system (Korea, the U.S.,      membrane, we will review plans to         by 2020.
                                                                                         and eco-friendly plasticizer business, and the investment in acrylic acid/   has water absorbing and holding                  China, and Poland).                      expand into adjacent businesses to
                              686.1
              593.9                                                                      SAP, to foster our high value-added businesses such as metallocene           properties. 90% of the produced SAP                                                       realize our full potential in the water
                                                                                         PO, high-functioning ABS and EP, next-generation SAP, and eco-               is used for diapers and sanitary pads,                                                    treatment sector.
                                                                                                                                                                      and our SAP production is expected
                                                                                         friendly synthetic rubber. In the battery sector, we have secured a
                                                                                                                                                                      to increase the annual sales by KRW
                                                                                         competitive edge in terms of cost, performance, and safety through           300 billion.
                                                                                         proactive R&D activities, and we will surely be first when it comes to
              2015             2016           2017             2018(e)
                                                                                         winning large projects on third-generation electric vehicles.
* The performance of FarmHannong and Life Sciences division is included in data from
  April 2016 and January 2017 accordingly.

26                                                                                                                                                                                                                                                                                                         LG Chem Sustainability Report 27
LG Chem                                                                                                                                                                                                                                                                                              Innovation for a Better Future

by more than 20% every year, and higher portions of investments                          Key R&D Performance                                                      | IT&E Materials R&D |                                                        Securing Patent Competitiveness                  LG Chem promotes strategic
are allocated to businesses relevant to new growth engines, such as                                                                                                                                                                             patent management in all stages from product development to
                                                                                                                                                                  Developing encapsulated composite metal sheets with excellent
producing mid to large-sized batteries, securing raw materials, and                      | Basic Materials & Chemicals R&D |                                                                                                                    commercialization. The company also makes efforts to secure strategic
                                                                                                                                                                  moisture barrier function for OLED panels Encapsulation
raising the competitiveness of cathode material products, and basic                                                                                                                                                                             patents and to develop response strategies to other companies'
                                                                                         Developing Highly-modified SSBR (Solution Styrene Butadiene              technology that protects OLED (Organic Light Emitting Diode) devices
materials.                                                                                                                                                                                                                                      patents in each stage of product development. LG Chem has built
                                                                                         Rubber) The demand for eco-friendly tires has been increasing due        from oxygen and moisture is essential for manufacturing large-scale
                                                                                                                                                                                                                                                its patent portfolio by focusing on new businesses, such as bio and
                                                                                         to the tire grading system and CO2 emission control implemented in       and flexible OLED panels. LG Chem developed a highly-reliable
Sales of New Products (Unit: KRW billion)                                                                                                                                                                                                       the advanced material field, and discovering excellent related patents
                                                                                         many European countries, which was followed by rising demands for        and heat-resistant composite metal sheet. This sealing material
                                                                                                                                                                                                                                                through IP* R&D. As of 2017, LG Chem holds some 46,976 intellectual
                                                                                         the development of fuel-efficient and highly-modified SSBR that is       manufacturing technology is applied to large-area hybrid encapsulation
                                                             9,021.6                                                                                                                                                                            properties, of which 20% belong to the future growth engine field and
                                                                                         applied to eco-friendly tires. The highly-modified SSBR developed by      for OLED devices. The manufacturing process time is shortened by
                                                                                                                                                                                                                                                the information & electronics material field, and 41% belong to in the
                 7,146.7              7,068.4                                            LG Chem has improved fuel efficiency by 20% compared to existing          integrating metal sheets and encapsulation materials, and productivity
                                                                                                                                                                                                                                                battery field. In 2017, we also secured a number of bio patents thanks
                                                                                         products by maximizing reactivity with silica through the development    is enhanced by applying the room temperature process, as the heat
                                                                                                                                                                                                                                                to the merger with LG Life Sciences, and we will continue to strengthen
                                                                                         of denaturation technology and high-performance denaturants.             curing process is no longer required thanks to large area bonding.
                                                                                                                                                                                                                                                patent competitiveness in bio and other future business areas.
                                                                                         Developing High-performance ABS            ABS is used for various
                                                                                                                                                                  | Life Sciences R&D |                                                         Intellectual Properties (Unit: number of intellectual properties)
                                                                                         purposes based on its excellent mechanical properties, superior
                  2015                  2016                  2017                       coloring, and processability. LG Chem developed a new technology         Developing Oral Treatment for Ulcerative Colitis               LG Chem                                                2015                2016             2017

* The performance of FarmHannong and Life Sciences division is included in data from   based on high-performance ABS manufacturing and applied it to            developed the nation's first oral treatment for patients with severe          Domestic patents and                   15,423             16,739           19,480
  April 2016 and January 2017 accordingly.                                               PBL(Polybutadiene Latex)/ABS polymerization, coagulation, and            ulcerative colitis. The treatment completed preclinical testing, and          trademarks

                                                                                         compounding. We have increased product shock efficiency by more           the result of animal testing confirmed that there is no toxicity up to        Overseas patents and                   19,997             22,250           27,496
                                     The LG Science Park officially opened                                                                                                                                                                      trademarks
Into the LG Science Park                                                                 than 10% and enhanced surface clarity by adjusting the PBL bridge        30 times the effective dose (0.1mg). Currently, the Phase I clinical
in Gangseo-gu, Seoul, in April 2018. With the R&D workforce from                         structure and applying new emulsifiers. In addition, through the         trials are under way, and we are aiming for the Phase II clinical trials in
LG's main subsidiaries, LG intends to develop this R&D complex into                      development of High Graft ABS manufacturing technology, the quality      2019 and the final approval in 2028. When we successfully develop a
                                                                                                                                                                                                                                                Strengthening Management of Intellectual Properties                     LG Chem
a strategic base for the fourth industrial revolution. Convergence of                    of post-processing has been improved, strengthening the fundamental      safe and effective best-in-class treatment, we will be able to enhance
                                                                                                                                                                                                                                                operates a company-wide intellectual property management system.
businesses, including next-generation auto parts, energy solutions,                      quality competitiveness.                                                 our business performance by expanding into additional autoimmune
                                                                                                                                                                                                                                                Personnel in charge of IP supports each stage, from initial R&D to
and smart city, electronics, displays, and communications, will take                                                                                              disease indications.
                                                                                                                                                                                                                                                commercialization, to establish the strategy of application and to secure
place in this complex. The LG Science Park will have 16 buildings for                    | Energy Solutions R&D |
                                                                                                                                                                                                                                                the patent in each stage. The company also strengthens the expertise
R&D by 2020 with a total area of 170,000㎡ (53,000 pyeong), which is
                                                                                         Developing Free Form Battery for Smart Phones               We have      Building Internal Capacity                                                    of intellectual property activities by recruiting patent experts, including
equivalent to 24 soccer fields, and a total floor space of 1,110,000㎡
                                                                                         developed a free form battery beyond the existing pouch/cylindrical                                                                                    patent attorneys and law experts. LG Chem trains local patent experts
(335,000 pyeong). LG Chem's Life Sciences Division also transferred                                                                                               Enhancing Corporate Leadership          In 2017, LG Chem established
                                                                                         type batteries, opening a new horizon for miniaturized/high-                                                                                           by dispatching personnel in charge of patents to strategic areas
its new drug laboratory from the Daejeon R&D Campus to the Park in                                                                                                a management strategy organization to diversify its future business
                                                                                         performance smart devices. This battery applies the Lamination &                                                                                       overseas. Also, all patent-related activities, including application,
late December 2017.                                                                                                                                               portfolio and specify strategic tasks. The company is also reorganizing
                                                                                         Stacking technology instead of the conventional winding method,                                                                                        analysis, and litigation, are handled by the patent management
                                                                                                                                                                  its overall quality management standards and nurturing quality
                                                                                         which helps to maximize the internal space efficiency of the device and                                                                                 system whose processes are continuously reviewed for further system
                                                                                                                                                                  professionals in order to consolidate the quality management system.
                                                                                         thereby allow batteries to come in the forms desired by customers.                                                                                     enhancement.
                                                                                                                                                                  In addition, we have formed a corporate procurement strategy

                                                                                         Developing High Energy Density ESS Standard Module with                  organization for the purposes of establishing procurement strategies,         Promoting Innovation             We are expanding open innovation in various
                                                                                         Long-life Battery We have developed a world top-level high               purchasing strategic items, and increasing synergy between business           ways in order to prepare for the future and to secure technologies
                                                                                         energy density standard module with long-life battery. It is applied     divisions.                                                                    for differentiation in a timely manner. We are engaged in the joint
                                                                                         to the most miniaturized and lightest solar cell-type residential ESS                                                                                  development and equity investment with foreign start-ups and
                                                                                                                                                                  Increasing R&D Capacity        To align its R&D strategies with business
                                                                                         products. In particular, stand-alone battery modules are equipped with                                                                                 companies as well as in the operation of global open programs to
                                                                                                                                                                  strategies, LG Chem specifies the company-wide R&D strategies
                                                                                         a battery management system (BMS) and are designed to increase                                                                                         discover ideas for next-generation battery technologies. We also work
                                                                                                                                                                  and preparations for the future by adjusting and integrating the R&D
                                                                                         the maximum amount of power to 65kWh by easily connecting up to                                                                                        in cooperation with universities and research institutes to establish the
                                                                                                                                                                  strategies, the resource input propriety, and the future preparations
                                                                                         10 basic modules of 6.5kWh in order to meet the various needs of                                                                                       foundation for green bio R&D and product development. From 2018,
                                                                                                                                                                  of each division. In particular, we established an organization under
                                                                                         customers.                                                                                                                                             we will also actively promote equity investment through venture capital.
                                                                                                                                                                  the control of the Chief Technology Officer (CTO) in 2017, driving
                                                                                                                                                                  business results by aligning with corporate strategies, strengthening
                                                                                                                                                                  project management, promoting open innovation, and creating synergy
                                                                                                                                                                  among affiliates. While we manage 11 key future tasks, we are striving         * IP: Intellectual Property
                                                                                                                                                                  to improve R&D performance and research capacity through the gate
                                                                                                                                                                  review of key tasks and the examination of corporate tasks.

28                                                                                                                                                                                                                                                                                              LG Chem Sustainability Report 29