LONDON NEW HOMES - PROPERTY LIST
Page content transcription ( If your browser does not render page correctly, please read the page content below )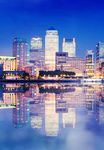 WELCOME
With over 120 years' experience handling the world's first-class
properties, we are in a unique position to offer insight into key
global markets, analysing trends and forecasting where the
opportunities lie.
This publication is designed to share with you a selection of our hand-picked new
homes schemes. From striking waterfront developments to luxury apartments,
I'm sure the stunning breadth we have to offer will inspire your new home or
investment property.

If you require any advice please do not hesitate to contact any one of our team
of experts.



Rupert Dawes
Head of New Homes
+44 20 7861 5445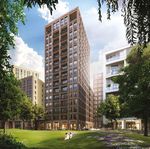 ABOUT US

                                                                               At Knight Frank we build long-term relationships, which allow us to provide personalised, clear and considered
                                                                               advice on all areas of property in all key markets. We believe personal interaction is a crucial part of ensuring every
                                                                               client is matched to the property that suits their needs best be it commercial or residential. Operating in locations
                                                                               where our clients need us to be, we provide a worldwide service that's locally expert and globally connected.
ENGAGING WITH                                                                  We believe that inspired teams naturally provide excellent and dedicated client service. Therefore, we've created a

PEOPLE & PROPERTY,                                                             workplace where opinions are respected, where everyone is invited to contribute to the success of our business and
                                                                               where they're rewarded for excellence. The result is that our people are more motivated, ensuring your experience

PERFECTLY.                                                      RIVERWALK
                                                                               with us is the best that it can be.

                     Computer generated images for indicative purposes only.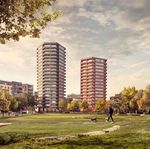 HARINGAY


                                                                                                                                                                                                                                                                                              REDBRIDGE

                                                                                                                                                                                                                                                                                                                                                  HAVERING
                                                                                   29                                                                                                                                                                                                    SOUTH/WEST
                                                                                                                                                                                                                                                                                         1. Ancaster Gate            27. Dickens Yard             50. Royal Arsenal

                       28                                                                                          CAMDEN                                                                                                                                                                2. Chapter Street           28. Wembley Park Gate        51. London Square
                                                                                                    12
                                                                                                              31                                                                                                                                                                                                      BARKING &                        Bermondsey
                                                                                         36                                                                                                                                                                                              3. Keybridge                 DAGENHAM
                                                                                                                                                                                                                                                                                                                     29. St Joseph's Gate
                            BRENT
                                                                                                                                                                                                                                                                                         4. Abell & Cleland          30. The Compton
                                                                                                                                  5

                                                                                                                                                                                          ISLINGTON                     HACKNEY                                                          5. 1 Palace Street          31. The Novel
                                                                                                                                                                                                                                                                                                                                                  CENTRAL
                                                                                                                                                                    34                       35                                                                                          6. The Nova Building
                                                                                                                             67                                                                            45                                                                                                                                     52. Riverwalk
                                                                                                                                                                   32 33
                                                                         22

                                                                                                                                                                                                                       39                                                                7. The Metropolitan
                                                                                               68 37               26
                                                                                                                                                                              14                                                                                    NEWHAM                                                                        53. The Corinthia Residences
                                                                                                CITY OF 30                                                    16
                                                                                                                                                                                                                                                                                         8. Chelsea Waterfront       NORTH/EAST
                                                                                              WESTMINSTER                                        69                                                                                                                                                                                               54. Chelsea Barracks
            EALING                                                                                                                                                                                                                                                                       9. Chelsea Creek            32. Gasholders
                                                                                                          19
                                                                                                                                      65         64 66                             21                      38                         TOWER                                                                                                       55. The King's Library
                                                                                                                                                     18                  24                                                                                                              10. Lillie Square           33. The Plimsoll Building
                                                                                                                                      18
                                                                                                                                                                                            CITY of                                  HAMLETS
             27                                                                                     13
                                                                                                                                                    70               23                                                                                                                                                                           56. Kingwood, Hans Place
                                                                              20          26         13
                                                                                                    25                                                                                     LONDON                               41
                                                                                                                                                                                                                                                                                         11. Logan House             34. Fenman House
                                                                                   21
                                                                                                                                                                                   22                                       1
       20                                                                                                                                                                                                                                                                                                                                         57. One Kensington Gardens
                                                                         59                                                                 63
                                                                                                                                                    19
                                                                                                                                                                                                                 40
                                                                                                                                                          62 61                                                                                               43                         12. The Villas              35. Islington Square
                                                                   KENSINGTON 58                                                                                               46
                                                                                                                                                                                                                                29             6
                                                                                                                                                                                                                                                                                                                                                  58. Holland Park Villas
                                                                              15                                                                           60                                                                                      42
                                                                    & CHELSEA                                                                                                                                     27
                                                                                                                                                                                                                       48                                                                13. Charles Baker Place     36. Hampstead Manor
                                                                                                                                                           5                                                                                                         44
                                                                                                    57                                                                                                                                                                                                                                            59. Vicarage Gate House
                                                                                                                                                4        6      2                                                                                                                        14. Chiswick Gate           37. 15 Grove End Road
                                        8
                                                                                                                             56
                                                                                                                                                    3
                                                                                                                                                              53 4                                                     51                                                                                                                         60. Ryger House
                                                                                    11                                  17
                                                                                                                                                                                                      47                                                             50
                                                                                                         25
                                                                                                                                           54                       52                                                                                                                   15. The Star and Garter     38. Canaletto                                                                                                                                                  CANALETTO
                                                                                                                                                                                                                                                                                                                                                                                                                                          Computer generated images for indicative purposes only.
HOUNSLOW                                                                                                                                                                                                                                                                                                                                          61. The Pall Mall Collection
                                            14                                                                 7
                                                                                                                                                                                                                                                                                         16. Fitzroy Gate            39. Long & Waterson
                                                                                    10          55                                                                                                                                                                                                                                                62. The Mellier
                                                                                                                                                                          3                            SOUTHWARK                          49
                                                                                                    8                                                                                                                                                                                                                40. Landmark Place
                                                                        HAMMERSMITH                                 24
                                                                                                                                                                                                                                                                                                                                                  63. 77 Mayfair                 OFFICE LOCATIONS
                                                     12                   & FULHAM                                 7                                                                                                                                                                                                 41. Goodman's Fields
17                                               2                                  11          9                                                                                                                                                                                                                                                 64. The Park Crescent
                                                                                                                                                                                                                                                                   GREENWICH             NORTH/WEST                  42. One Park Drive                                          1. Aldgate                 11. Fulham                          21. Notting Hill (sales)
                                                                                                                                                                                                                                                                                                                                                  65. Chiltern Place
  16
                                                                                                                                                          9                                                                                                                              17. London Square           43. Discovery Tower                                         2. Barnes (sales only)     12. Hampstead                       22. Queen's Park
             23
                                                                                                                                                                                                                                                                                         Staines Upon Thames                                      66. The W1
                                                                                                                                                                                                                                                                                                                      BEXLEY
                                                                                                                                                                                                                                                                                                                     44. Royal Wharf                                             3. Belgravia (sales)       13. Hyde Park                       23. Richmond
                                                                                                                                                                   LAMBETH                                                                                                               18. Soho 13                                              67. 50 St Edmund's Terrace
                                                                                                                                                                                                                                                                                                                     45. Anthology Hoxton Press                                  4. Belgravia (lettings)    14. Islington                       24. Riverside/Battersea
                       RICHMOND
                  15                                                                     WANDSWORTH                                                                                                         10
                                                                                                                                                                                                                                                                                         19. Bell Street                                          68. Hamilton Drive
                                                                                                                                                                                                                                                                                                                                                                                 5. Belsize Park            15. Kensington                      25. South Kensington
                  1                                                                                                                                                                                                                                LEWISHAM                              20. Denham Film Studios                                  69. The Regent's Crescent
                                                                                                                        28                                                                                                                                                                                                                                                       6. Canary Warf             16. King's Cross                    26. St John's Wood
                                                                                                               13                                                                                                                                                                        21. Chancery Quarters                                    70. Centre Point
                                                                                                                                                                                                                                                                                                                     SOUTH/EAST                                                  7. Chelsea                 17. Knightsbridge                   27. Tower Bridge
                                                                                                                                                                                                                                                                                         22. 190 Strand
                                                                                                                                                                                                                                                                                                                     46. Southbank Place                                         8. Chiswick                18. Marylebone                      28. Wandsworth (sales only)
                                                                                                                                                                                                                                                                                         23. Lincoln Square
                                                          MERTON                                                                                                                                                                                                                                                     47. One Blackfriars                                         9. Clapham                 19. Mayfair                         29. Wapping
                                                                                                                                                                                                                                                                                         24. Bedford House
                                                                   30
                                                                                                                                                                                                                                                                                                                     48. One Tower Bridge                                        10. Dulwich (sales only)   20. Notting Hill (lettings)         30. Wimbledon
                             KINGSTON                                                                                                                                                                                                                                          BROMLEY
                                                                                                                                                                                        CROYDON                                                                                          25. The Hempel Collection
                                                                                                                                                                                                                                                                                                                     49. Anthology Deptford
                                                                                                                                                                                                                                                                                         26. Garden House                 Foundry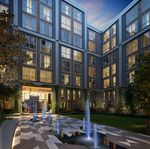 1          ANCASTER GATE, TW10                                                               Price on Application       2          CHAPTER STREET, SW1P                                                                              Prices from £830,000
BACK TO MAP




                                                                                                                                                                                                                                                                                  BACK TO MAP
SOUTH / WEST




                                                                                                                                                                                                                                                                                  SOUTH / WEST
NORTH / WEST




                                                                                                                                                                                                                                                                                  NORTH / WEST
NORTH / EAST




                                                                                                                                                                                                                                                                                  NORTH / EAST
                                                                                                                                        Computer generated images for indicative purposes only.
SOUTH / EAST




                                                                                                                                                                                                                                                                                  SOUTH / EAST
               Computer generated images for indicative purposes only.



               Combining sensitive restoration with                      •   Just seven luxury houses                                  Chapter Street is a boutique new development               •   5 minutes' walk from Pimlico Tube station
               contemporary architectural vision, Ancaster               •   3 to 6 bedrooms                                           comprising 31 one, two and three-bedroom                       (Victoria Line) and the river
PRIME




                                                                                                                                                                                                                                                                                  PRIME
               Gate renews this glorious development for the                                                                           apartments, rising to seven-storeys of striking            •   10 minutes' walk into Central Victoria
                                                                         •   Secure, gated development
               21st century. The original, Grade II Listed                                                                             Portland stone. The collection of 31 apartments
                                                                             with allocated parking                                                                                               •   Daytime Concierge
               Georgian mansion has been restored as three                                                                             have been carefully designed to fill with natural
               houses, while four additional properties,                 •   Adjacent to Richmond Park                                 light, revealing their elegant designs. The                •   Available for immediate occupation
               in sympathetic style, have been added.                                                                                  interiors are a contemporary twist on classic
                                                                                                                                       style. Subtle yet intricate details and contrasting
                                                                                                                                       tones highlight the exceptional quality.
Auckland




                                                                                                                                                                                                                                                                                  Auckland
                                                                                                             New Homes Broker Team                                                                                                                    New Homes Broker Team
                                                                                                         brokerteam@knightfrank.com                                                                                                               brokerteam@knightfrank.com
                                                                                                                    +44 20 8022 7477                                                                                                                        +44 20 8022 7477


               10 | London New Homes                                                                                                                                                                                                                      London New Homes | 11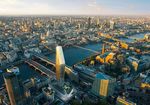 3          KEYBRIDGE, SW8                                                                                Prices from £575,000        4          ABELL & CLELAND, SW1                                                                 Prices from £1,940,000
BACK TO MAP




                                                                                                                                                                                                                                                                                     BACK TO MAP
SOUTH / WEST




                                                                                                                                                                                                                                                                                     SOUTH / WEST
NORTH / WEST




                                                                                                                                                                                                                                                                                     NORTH / WEST
NORTH / EAST




                                                                                                                                                                                                                                                                                     NORTH / EAST
               Computer generated images for indicative purposes only.                                                                               Computer generated images for indicative purposes only.
SOUTH / EAST




                                                                                                                                                                                                                                                                                     SOUTH / EAST
               Keybridge is in the heart of London's                     •   Studio 1, 2 and 3 bedroom homes                                        Abell & Cleland is a prestigious development               •   Six minutes walk to the
               biggest and most exciting regeneration scheme.            •   3 bedroom penthouses                                                   at the heart of London's iconic Westminster.                   Houses of Parliament
PRIME




                                                                                                                                                                                                                                                                                     PRIME
               A sophisticated development by Mount Anvil                                                                                           The stunning apartments and penthouses are                 •   Swimming pool, gym, steam
                                                                         •   Car parking
               and FABRICA by A2 Dominion.                                                                                                          designed to complement their remarkable                        and sauna room
                                                                         •   15 metre swimming pool                                                 location; an area world-renowned for government,
               As the UK's tallest residential brick tower,                                                                                                                                                    •   24 hour concierge
                                                                         •   Spa facilities                                                         culture and grand private dwellings.
               Keybridge stands at an impressive                                                                                                                                                               •   Secure underground car parking
               37 storeys.                                               •   Gym                                                                    Cleland House complete Q1 2017.
                                                                                                                                                                                                               •   Valet car parking
                                                                         •   Residents Club Lounge
               Estimated completion Q1 2018 for
                                                                         •   24 hour concierge
Auckland




                                                                                                                                                                                                                                                                                     Auckland
               Keybridge House.
                                                                         •   On site cafes and restaurants
               Estimated completion Q4 2018/Q1 2019
               for Keybridge Lofts.                                      •   Winter gardens, balconies and terraces
                                                                         •   Zone 1 location                              New Homes Broker Team                                                                                                         New Homes Broker Team
                                                                         •   Station - Vauxhall                       brokerteam@knightfrank.com                                                                                                    brokerteam@knightfrank.com
                                                                                                                                 +44 20 8022 7477                                                                                                              +44 20 8022 7477


               12 | London New Homes                                                                                                                                                                                                                         London New Homes | 13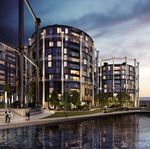 5          1 PALACE STREET, SW1                                                                    Price on application       6          THE NOVA BUILDING, SW1                                                                        Prices from £2,215,000
BACK TO MAP




                                                                                                                                                                                                                                                                                       BACK TO MAP
SOUTH / WEST




                                                                                                                                                                                                                                                                                       SOUTH / WEST
NORTH / WEST




                                                                                                                                                                                                                                                                                       NORTH / WEST
NORTH / EAST




                                                                                                                                                                                                                                                                                       NORTH / EAST
               Computer generated images for indicative purposes only.                                                                       Computer generated images for indicative purposes only.
SOUTH / EAST




                                                                                                                                                                                                                                                                                       SOUTH / EAST
               In an unparalleled location opposite                      •   72 luxury apartments                                            A new development of 170 apartments created               •   2 and 3 bedroom apartments available
               Buckingham Palace and in the heart of                     •   1, 2, 3 and 4 bedroom apartments                                to the highest specification by Land Securities,          •   Residents' lounge, cinema
PRIME




                                                                                                                                                                                                                                                                                       PRIME
               London's St. James', 1 Palace Street offers the               and penthouses                                                  located within one of London's most prestigious               and business centre
               rare opportunity to live at a prestigious address         •   5 bedroom townhouse                                             neighbourhoods.
                                                                                                                                                                                                       •   Private residents' gym
               in an architecturally and historically significant
                                                                         •   10,000 sq ft of luxury amenities                                Completion from Q1 2017.                                  •   9th floor residents' roof garden
               property. Designed by London's leading luxury
                                                                         •   20 metre swimming pool
               residential developer, Northacre, together                                                                                                                                              •   Secure underground car parking available
               with internationally acclaimed architects                 •   Spa
                                                                                                                                                                                                       •   24 hour concierge and security
               Squire & Partners, the secure island site                 •   Cinema
                                                                         •   Private dining
Auckland




                                                                                                                                                                                                                                                                                       Auckland
               encompasses 5 iconic architectural styles,
               from Grade II listed Italianate Renaissance               •   Library
               to visionary contemporary design.                         •   Bentley pool car
                                                                         •   24 hour concierge
                                                                                                                                 Alex Carr                                                                                                                New Homes Broker Team
                                                                         •   Car parking space included         alex.carr@knightfrank.com                                                                                                             brokerteam@knightfrank.com
                                                                         •   Valet car parking                          +44 020 78615444                                                                                                                         +44 20 8022 7477


               14 | London New Homes                                                                                                                                                                                                                           London New Homes | 15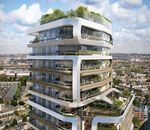 7          THE METROPOLITAN, SW11                                                                      Prices from £679,995        8          CHELSEA WATERFRONT, SW10                                                                          Prices from £1,400,000
BACK TO MAP




                                                                                                                                                                                                                                                                                                BACK TO MAP
SOUTH / WEST




                                                                                                                                                                                                                                                                                                SOUTH / WEST
NORTH / WEST




                                                                                                                                                                                                                                                                                                NORTH / WEST
NORTH / EAST




                                                                                                                                                                                                                                                                                                NORTH / EAST
               Computer generated images for indicative purposes only.                                                                            Computer generated images for indicative purposes only.
SOUTH / EAST




                                                                                                                                                                                                                                                                                                SOUTH / EAST
               A beautifully refurbished Edwardian police                •   2 and 3 bedroom apartments available                                 A spectacular landmark development on the                 •   Range of 2, 3, 4 and 5 bedroom
               station linked by a glass atrium to a contemporary        •   125 year lease                                                       north bank of London's River Thames in                        apartments available
PRIME




                                                                                                                                                                                                                                                                                                PRIME
               new building. Situated on Battersea Bridge Road,                                                                                   Chelsea, offering unrivalled views over
                                                                         •   Located moments from                                                                                                           •   State of the art residents' leisure facility
               The Metropolitan has a prime position in the                                                                                       London. Exquisite apartments on the river edge
                                                                             the River Thames                                                                                                                   including gym, sauna, swimming pool,
               very heart of Battersea, perfectly located for                                                                                     with restaurants, bars, shops and health and                  Jacuzzi and steam room
               a London village lifestyle.                                                                                                        fitness facilities.
                                                                                                                                                                                                            •   Masterplan designed by internationally
               The apartments are now completed and                                                                                               The first phase is now available and the                      renowned architect Sir Terry Farrell
               available for occupation.                                                                                                          development is due to complete in early 2017.             •   24 hour concierge and security
Auckland




                                                                                                                                                                                                                                                                                                Auckland
                                                                                                                        New Homes Broker Team                                                                                                                      New Homes Broker Team
                                                                                                                    brokerteam@knightfrank.com                                                                                                                 brokerteam@knightfrank.com
                                                                                                                               +44 20 8022 7477                                                                                                                           +44 20 8022 7477


               16 | London New Homes                                                                                                                                                                                                                                    London New Homes | 17
9          CHELSEA CREEK, SW6                                                                             Prices from £5,999,950       10 LILLIE SQUARE, SW6                                                                                Prices from £825,000
BACK TO MAP




                                                                                                                                                                                                                                                                                          BACK TO MAP
SOUTH / WEST




                                                                                                                                                                                                                                                                                          SOUTH / WEST
NORTH / WEST




                                                                                                                                                                                                                                                                                          NORTH / WEST
NORTH / EAST




                                                                                                                                                                                                                                                                                          NORTH / EAST
               Computer generated images for indicative purposes only.                                                                                 Computer generated images for indicative purposes only.
SOUTH / EAST




                                                                                                                                                                                                                                                                                          SOUTH / EAST
               Chelsea Creek is London's most elegant dockside           •   3 bedroom penthouses in Lockside House                                    Located in Earls Court these exceptional                  •   1, 2, 3 bedroom apartments and
               development, combining luxurious city living              •   Breathtaking 5 bedroom tower penthouse                                    apartments, townhouses and penthouses offer                   penthouses available
PRIME




                                                                                                                                                                                                                                                                                          PRIME
               overlooking waterways, tree-lined avenues and                 with panoramic views                                                      the best in contemporary urban living, combined           •   Private members' club
               landscaped parkland. Moments from the stylish                                                                                           with elegant public spaces and outstanding
                                                                         •   Gym and health spa                                                                                                                  •   Swimming pool, gym, spa and
               King's Road and the River Thames.                                                                                                       landscaped gardens.
                                                                         •   24 hour concierge                                                                                                                       treatment rooms, private cinema,
               Estimated completion Q4 2017.                                                                                                                                                                         function and children's play room
                                                                         •   Parking available by separate negotiation
               New phase coming soon.                                                                                                                                                                            •   Aston Martin car club
                                                                                                                                                                                                                 •   5* concierge service
               Register your interest.
Auckland




                                                                                                                                                                                                                                                                                          Auckland
                                                                                                                                                                                                                 •   Private parking available
                                                                                                                                                                                                                 •   24 hour security


                                                                                                                             New Homes Broker Team                                                                                                           New Homes Broker Team
                                                                                                                         brokerteam@knightfrank.com                                                                                                      brokerteam@knightfrank.com
                                                                                                                                    +44 20 8022 7477                                                                                                                +44 20 8022 7477


               18 | London New Homes                                                                                                                                                                                                                              London New Homes | 19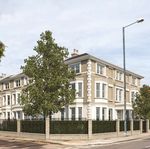 11 LOGAN HOUSE, W8                                                                         Prices from £1,375,000       12 THE VILLAS, SW13                                                                                     Coming soon
BACK TO MAP




                                                                                                                                                                                                                                                                   BACK TO MAP
SOUTH / WEST




                                                                                                                                                                                                                                                                   SOUTH / WEST
NORTH / WEST




                                                                                                                                                                                                                                                                   NORTH / WEST
NORTH / EAST




                                                                                                                                                                                                                                                                   NORTH / EAST
               Computer generated images for indicative purposes only.
SOUTH / EAST




                                                                                                                                                                                                                                                                   SOUTH / EAST
                                                                                                                                       Computer generated images for indicative purposes only.



               This exceptional development of ten superlative           •   1 to 4 bedroom apartments                                 Situated in the heart of Barnes will be a                 •   Private gardens
               apartments is set amidst the elegant Georgian             •   999 year lease                                            collection of 5 bedroom townhouses with                   •   Secure underground parking
PRIME




                                                                                                                                                                                                                                                                   PRIME
               townhouses and mews of Kensington.                                                                                      basement parking, exceptional interiors
                                                                         •   Concierge
               Logan House combines all the benefits of a                                                                              and private landscaped gardens.
               contemporary state of the art residence, whilst
               retaining a sense of Kensington tradition.
               Technically advanced home comforts are
               integrated within all apartments and a full
               compliment of top of the range appliances and
Auckland




                                                                                                                                                                                                                                                                   Auckland
               fittings have been utilised. The attention given
               to the interior detailing by Hamiltons creates
               stunning living environments and the palette
               of materials and colours reinforces this luxury
               and comfort.                                                                                  New Homes Broker Team                                                                                                    New Homes Broker Team
                                                                                                         brokerteam@knightfrank.com                                                                                               brokerteam@knightfrank.com
               Completed and available now.                                                                         +44 20 8022 7477                                                                                                         +44 20 8022 7477


               20 | London New Homes                                                                                                                                                                                                       London New Homes | 21
13 CHARLES BAKER PLACE                                                                                 Prices from £1,175,000      14          CHISWICK GATE, W4                                                                              Prices from £764,995
BACK TO MAP




                                                                                                                                                                                                                                                                                           BACK TO MAP
SOUTH / WEST




                                                                                                                                                                                                                                                                                           SOUTH / WEST
NORTH / WEST




                                                                                                                                                                                                                                                                                           NORTH / WEST
NORTH / EAST




                                                                                                                                                                                                                                                                                           NORTH / EAST
               Computer generated images for indicative purposes only.                                                                            Computer generated images for indicative purposes only.
SOUTH / EAST




                                                                                                                                                                                                                                                                                           SOUTH / EAST
               An exclusive new development of 3, 4 and                  •   Secure gated development                                             Chiswick Gate presents a luxurious collection             •   Collection of 1 to 5 bedroom apartments
               5 bedroomed cottages and houses in the                    •   Private off street parking                                           of apartments and townhouses offering a                       and townhouses
PRIME




                                                                                                                                                                                                                                                                                           PRIME
               heart of Bellevue Village, close to                                                                                                sanctuary for the senses within the vibrant area          •   Underground parking spaces available
                                                                         •   Freehold and share of the
               Wandsworth Common.                                                                                                                 of Chiswick, with luscious private gardens and
                                                                             freehold management                                                                                                            •   Tranquil, beautifully landscaped
                                                                                                                                                  within close proximity to the River Thames.
                                                                         •   On the doorstep of Wandsworth Common                                                                                               private gardens
                                                                                                                                                  Completions from Q2 2017.                                 •   Residents' gymnasium
                                                                         •   5 minute walk to Wandsworth
                                                                             Common station                                                                                                                 •   Concierge service
                                                                         •   Private gardens and outside space
Auckland




                                                                                                                                                                                                                                                                                           Auckland
                                                                             on selected units



                                                                                                                        New Homes Broker Team                                                                                                                 New Homes Broker Team
                                                                                                                    brokerteam@knightfrank.com                                                                                                            brokerteam@knightfrank.com
                                                                                                                               +44 20 8022 7477                                                                                                                      +44 20 8022 7477


               22 | London New Homes                                                                                                                                                                                                                               London New Homes | 23
15 THE STAR AND GARTER, TW10                                                                              Prices from £1,750,000      16 FITZROY GATE, TW7                                                                                      Prices from £1,400,000
BACK TO MAP




                                                                                                                                                                                                                                                                                               BACK TO MAP
SOUTH / WEST




                                                                                                                                                                                                                                                                                               SOUTH / WEST
NORTH / WEST




                                                                                                                                                                                                                                                                                               NORTH / WEST
NORTH / EAST




                                                                                                                                                                                                                                                                                               NORTH / EAST
               Computer generated images for indicative purposes only.                                                                                Computergenerated
                                                                                                                                                     Computer  generatedimages
                                                                                                                                                                         imagesfor
                                                                                                                                                                                forindicative
                                                                                                                                                                                    indicativepurposes
                                                                                                                                                                                               purposesonly.
                                                                                                                                                                                                        only.
SOUTH / EAST




                                                                                                                                                                                                                                                                                               SOUTH / EAST
               A magnificent collection of luxury                        •   1 to 6 bedroom apartments with                                          Fitzroy Gate will be transformed by St James               •   4, 5 and 6 bedroom houses
               apartments within Richmond's most famous                      unparalleled views                                                      into a selection of luxury houses set beside               •   Communal gardens
PRIME




                                                                                                                                                                                                                                                                                               PRIME
               landmark. The Grade II listed Star and                    •   Underground car parking                                                 the River Thames, within formal gardens
                                                                                                                                                                                                                •   Allocated car parking
               Garter home, designed by Sir Edwin                                                                                                    and 3.5 acres of beautifully landscaped
                                                                         •   Exquisite on-site residents' facilities                                                                                            •   Air conditioning and underfloor heating
               Cooper, dates from 1924 and overlooks                                                                                                 private gated parkland.
               Richmond Park and the River Thames.                       •   Gardens                                                                                                                            •   Private gated development
                                                                                                                                                     Completion 2017.
               Show flat and marketing suite now open.                                                                                                                                                          •   Show house now available
               Completion 2017.
Auckland




                                                                                                                                                                                                                                                                                               Auckland
                                                                                                                           New Homes Broker Team                                                                                                                  New Homes Broker Team
                                                                                                                       brokerteam@knightfrank.com                                                                                                             brokerteam@knightfrank.com
                                                                                                                                  +44 20 8022 7477                                                                                                                       +44 20 8022 7477


               24 | London New Homes                                                                                                                                                                                                                                   London New Homes | 25
17 LONDON SQUARE                                                                       Prices from £329,950       18 SOHO 13, W1F                                                                                Prices from £3,750,000

                   STAINES UPON THAMES, TW18
BACK TO MAP




                                                                                                                                                                                                                                                               BACK TO MAP
SOUTH / WEST




                                                                                                                                                                                                                                                               SOUTH / WEST
NORTH / WEST




                                                                                                                                                                                                                                                               NORTH / WEST
NORTH / EAST




                                                                                                                                                                                                                                                               NORTH / EAST
SOUTH / EAST




                                                                                                                                                                                                                                                               SOUTH / EAST
               London Square Staines Upon Thames is the           •   Concierge                                                  Soho 13 is a limited collection of thirteen      •   Located in the heart of Soho
               exciting new focal point of this busy, vibrant     •   Gym                                                        unique two and three bed apartments, the         •   · 6 minutes' walk to Piccadilly Circus
PRIME




                                                                                                                                                                                                                                                               PRIME
               Thames-side town. It is set around a stunning                                                                     layout of each residence has been individually       (Piccadilly & Bakerloo Line)
                                                                  •   Parking
               new piazza, which creates an attractive and                                                                       crafted and all apartments are finished with
                                                                  •   Private landscaped gardens                                                                                  •   Secure underground parking
               vibrant entrance to this iconic development.                                                                      a number of exceptional features, such as
                                                                                                                                                                                      included in price
                                                                                                                                 generous terraces and open plan living spaces.
               The collection of contemporary, London-style                                                                                                                       •   Daytime concierge
                                                                                                                                 Secure Parking Included.
               studios, 1, 2 and 3 bedroom private apartments
                                                                                                                                                                                  •   Available for immediate occupation
               takes centre stage in Staines-upon-Thames,
               in four striking buildings up to 11 storeys high
Auckland




                                                                                                                                                                                                                                                               Auckland
               linked by a central courtyard garden.



                                                                                                       New Homes Broker Team                                                                                                       New Homes Broker Team
                                                                                                   brokerteam@knightfrank.com                                                                                                  brokerteam@knightfrank.com
                                                                                                              +44 20 8022 7477                                                                                                           +44 20 8022 7477


               26 | London New Homes                                                                                                                                                                                                   London New Homes | 27
19 BELL STREET, NW1                                                                              £2,500,000       20 DENHAM FILM STUDIOS, UB9                                                                         Prices from £250,000
BACK TO MAP




                                                                                                                                                                                                                                                                   BACK TO MAP
SOUTH / WEST




                                                                                                                                                                                                                                                                   SOUTH / WEST
NORTH / WEST




                                                                                                                                                                                                                                                                   NORTH / WEST
NORTH / EAST




                                                                                                                                                                                                                                                                   NORTH / EAST
                                                                                                                                 Computer generated images for indicative purposes only.
SOUTH / EAST




                                                                                                                                                                                                                                                                   SOUTH / EAST
               Four luxurious townhouses located moments         •   3 bedrooms                                                  COMING SOON                                               •   Cinema with bar
               from Marylebone. The living space                 •   Terraced gardens                                                                                                      •   Community hall and fitness space
                                                                                                                                 A unique collection of 224 conversion and
PRIME




                                                                                                                                                                                                                                                                   PRIME
               incorporates the latest in modern technology,
                                                                 •   Freehold                                                    new build homes, including 154 one, two and               •   Concierge
               designed with contemporary living in mind.
                                                                 •   Eligible for parking permit                                 three bedroom apartments and 70 four and five             •   Garden squares, private gardens
               Specifications include under floor heating and
                                                                                                                                 bedroom family townhouses.                                    and protected woodland
               RAKO lighting control system. The property
               has been pre wired for future proof cabling                                                                                                                                 •   Car parking and garaging
               infrastructure to support installation of audio
               visual and multi room music system and
Auckland




                                                                                                                                                                                                                                                                   Auckland
               bespoke lighting scene including telephones
               and data.


                                                                                                       New Homes Broker Team                                                                                                          New Homes Broker Team
                                                                                                   brokerteam@knightfrank.com                                                                                                     brokerteam@knightfrank.com
                                                                                                              +44 20 8022 7477                                                                                                               +44 20 8022 7477


               28 | London New Homes                                                                                                                                                                                                       London New Homes | 29
21 CHANCERY QUARTERS, WC2                                                                                Prices from £825,000       22 190 STRAND, WC2                                                                                         Prices from £1,500,000
BACK TO MAP




                                                                                                                                                                                                                                                                                              BACK TO MAP
SOUTH / WEST




                                                                                                                                                                                                                                                                                              SOUTH / WEST
NORTH / WEST




                                                                                                                                                                                                                                                                                              NORTH / WEST
NORTH / EAST




                                                                                                                                                                                                                                                                                              NORTH / EAST
                                                                                                                                                   Computer generated images for indicative purposes only.
SOUTH / EAST




                                                                                                                                                                                                                                                                                              SOUTH / EAST
               Computer generated images for indicative purposes only.



               COMING SOON                                               •   1-3 bedrooms                                                          A luxurious new development in an area of                 •   206 high specification apartments
                                                                         •   35 apartments and townhouse                                           central London internationally acknowledged               •   1, 2 and 3 bedroom apartments
               A boutique residential development in
PRIME




                                                                                                                                                                                                                                                                                              PRIME
                                                                                                                                                   as the capital's theatre, shopping and cultural               and penthouses
               London's Midtown.                                         •   Concierge seven days a week
                                                                                                                                                   heartland. With international embassies, law
                                                                         •   Penthouse terraces with breath-taking                                                                                           •   999 year lease
               Superbly positioned in the heart of Midtown,                                                                                        courts and the River Thames close by.
               Chancery Quarters sits on world-famous                        views of the capital                                                                                                            •   Residents' amenities to include; 24 hour
                                                                                                                                                   Estimated completion 2017.                                    concierge, swimming pool, spa, gymnasium,
               Chancery Lane within a short stroll of
               Lincoln's Inn Fields, Covent Garden and                                                                                                                                                           virtual golf, cinema and business lounge
               The City of London.                                                                                                                                                                           •   Car parking included
Auckland




                                                                                                                                                                                                                                                                                              Auckland
                                                                                                                                                                                                             •   Zone 1 location



                                                                                                                         New Homes Broker Team                                                                                                                   New Homes Broker Team
                                                                                                                     brokerteam@knightfrank.com                                                                                                              brokerteam@knightfrank.com
                                                                                                                                +44 20 8022 7477                                                                                                                        +44 20 8022 7477


               30 | London New Homes                                                                                                                                                                                                                                  London New Homes | 31
23 LINCOLN SQUARE, WC2                                                                                      Prices from £990,000       24 BEDFORD HOUSE, WC2                                                                                 Prices from £975,000
BACK TO MAP




                                                                                                                                                                                                                                                                                          BACK TO MAP
SOUTH / WEST




                                                                                                                                                                                                                                                                                          SOUTH / WEST
NORTH / WEST




                                                                                                                                                                                                                                                                                          NORTH / WEST
NORTH / EAST




                                                                                                                                                                                                                                                                                          NORTH / EAST
                                                                                                                                                      Computer generated images for indicative purposes only.
SOUTH / EAST




                                                                                                                                                                                                                                                                                          SOUTH / EAST
                Computer generated images for indicative purposes only.



               A unique, high-quality development in the                  •   1,2,3 and 4 bedroom                                                     In the heart of Covent Garden, Bedford                    •   Daytime concierge
               cultural, legal and academic heart of London,                  apartments & penthouses                                                 House offers a selection of 1 and 2 bedroom               •   Within 300 metres of The Strand,
PRIME




                                                                                                                                                                                                                                                                                          PRIME
               adjacent to The London School of Economics.                •   24 hour concierge                                                       apartments, and one stunning 3 bedroom                        Trafalgar Square and Covent Garden
                                                                                                                                                      penthouse, featuring a private roof terrace
               Completion Q2 2019.                                        •   Communal garden
                                                                                                                                                      and direct lift access.
                                                                          •   Private parking
                                                                                                                                                      Completed and available now.
                                                                          •   Over 17,000 sq ft of leisure facilities
                                                                              including swimming pool, gym, cinema
                                                                              and residents club room
Auckland




                                                                                                                                                                                                                                                                                          Auckland
                                                                                                                            New Homes Broker Team                                                                                                            New Homes Broker Team
                                                                                                                        brokerteam@knightfrank.com                                                                                                       brokerteam@knightfrank.com
                                                                                                                                   +44 20 8022 7477                                                                                                                 +44 20 8022 7477


               32 | London New Homes                                                                                                                                                                                                                              London New Homes | 33
25 THE HEMPEL COLLECTION, W2                                                                               Prices from £1,150,000      26 GARDEN HOUSE, W2                                                                               Prices from £995,000
BACK TO MAP




                                                                                                                                                                                                                                                                                      BACK TO MAP
SOUTH / WEST




                                                                                                                                                                                                                                                                                      SOUTH / WEST
NORTH / WEST




                                                                                                                                                                                                                                                                                      NORTH / WEST
NORTH / EAST




                                                                                                                                                                                                                                                                                      NORTH / EAST
               Computer generated images for indicative purposes only.                                                                                Computer generated images for indicative purposes only.
SOUTH / EAST




                                                                                                                                                                                                                                                                                      SOUTH / EAST
               Exclusive apartments and town houses.                     •   3 bedroom houses                                                         Overlooking tranquil Kensington Gardens                   •   Direct access to garden square
               The Hempel Collections imposing architectural             •   Duplex, lateral and penthouse apartments                                 Square, Garden House offers a rare collection             •   Residents' parking (by permit)
PRIME




                                                                                                                                                                                                                                                                                      PRIME
               terrace has a beautiful rich white Stucco                                                                                              of one, two and three bedroom apartments,
                                                                         •   Porter                                                                                                                             •   24 hour concierge
               façade, and the benefit of an exclusive                                                                                                ready for immediate occupation within a
               London square for the private use of residents.           •   999 year leasehold                                                       traditional Victorian stucco-fronted building.            •   Some apartments have balconies
                                                                         •   High specification                                                                                                                     or private terraces
               Coming soon - register your interest.
Auckland




                                                                                                                                                                                                                                                                                      Auckland
                                                                                                                            New Homes Broker Team                                                                                                        New Homes Broker Team
                                                                                                                        brokerteam@knightfrank.com                                                                                                   brokerteam@knightfrank.com
                                                                                                                                   +44 20 8022 7477                                                                                                             +44 20 8022 7477


               34 | London New Homes                                                                                                                                                                                                                          London New Homes | 35
27 DICKENS YARD, W5                                                                                          Prices from £960,000       28 WEMBLEY PARK GATE, HA9                                                                               Prices from £390,000
BACK TO MAP




                                                                                                                                                                                                                                                                                             BACK TO MAP
SOUTH / WEST




                                                                                                                                                                                                                                                                                             SOUTH / WEST
NORTH / WEST




                                                                                                                                                                                                                                                                                             NORTH / WEST
NORTH / EAST




                                                                                                                                                                                                                                                                                             NORTH / EAST
               Computer generated images for indicative purposes only.                                                                                 Computer generated images for indicative purposes only.
SOUTH / EAST




                                                                                                                                                                                                                                                                                             SOUTH / EAST
               A stylish new residential quarter.                        •   A selection of 2 and 3 bedroom apartments                                 A new development of 174 apartments located               •   1,2 and 3 bedroom apartments
                                                                             and penthouses                                                            in the heart of Wembley's regeneration district.          •   Concierge service
               Dickens Yard will create an exciting new address
PRIME




                                                                                                                                                                                                                                                                                             PRIME
                                                                         •   24 hour concierge                                                         The interiors are designed to be aesthetically
               in the heart of Ealing. 698 new apartments will                                                                                                                                                   •   Residents' fitness suite
                                                                                                                                                       balanced, peaceful spaces with generous
               overlook either quiet garden terraces, landscaped         •   New gym and health spa – now open                                                                                                   •   Private balconies
                                                                                                                                                       open-plan layouts that flood with natural light
               squares or traffic free streets, lined with               •   Potential for capital growth with                                         to enhance a sense of space. They are ideal               •   Communal podium garden
               boutique shops and cafes.                                     new Crossrail Station opening 2019                                        for entertaining and day-to-day living.                   •   400 metres from Wembley Park station
                                                                         •   Parking available by separate negotiation
Auckland




                                                                                                                                                                                                                                                                                             Auckland
                                                                                                                             New Homes Broker Team                                                                                                              New Homes Broker Team
                                                                                                                         brokerteam@knightfrank.com                                                                                                         brokerteam@knightfrank.com
                                                                                                                                    +44 20 8022 7477                                                                                                                   +44 20 8022 7477


               36 | London New Homes                                                                                                                                                                                                                                 London New Homes | 37
29 ST JOSEPH'S GATE, NW7                                                                              Prices from £1,295,000        30 THE COMPTON, NW8                                                                        Prices from £1,110,000
BACK TO MAP




                                                                                                                                                                                                                                                                             BACK TO MAP
SOUTH / WEST




                                                                                                                                                                                                                                                                             SOUTH / WEST
NORTH / WEST




                                                                                                                                                                                                                                                                             NORTH / WEST
NORTH / EAST




                                                                                                                                                                                                                                                                             NORTH / EAST
               Computer generated images for indicative purposes only.                                                                             Computer generated images for indicative purposes only.
SOUTH / EAST




                                                                                                                                                                                                                                                                             SOUTH / EAST
               A selection of individually designed                      •   Landmark, Grade II listed building                                    Luxuriously appointed apartments set in                   •   24 hour concierge
               2, 3 and 4 bedroom refurbished and new build              •   Set within 7 acres of grounds                                         one of London's most prestigious postcodes,               •   Gymnasium
PRIME




                                                                                                                                                                                                                                                                             PRIME
               apartments, all set within the extensive gated                                                                                      St John's Wood NW8. The Compton is an
                                                                         •   Concierge                                                                                                                       •   Communal roof top garden
               grounds of this magnificent Grade II listed                                                                                         exclusive collection of luxury 1, 2 and 3
               building. St Joseph's Gate boasts elevated views          •   Parking                                                               bedroom apartments and penthouses, designed               •   Completions from Q4 2018
               over London and 7 acres of private mature                                                                                           in collaboration with world famous interior
               parkland. Each home will combine the finest                                                                                         designer Kelly Hoppen.
               quality materials with high levels of specification
               and the latest innovations in technology.
Auckland




                                                                                                                                                                                                                                                                             Auckland
                                                                                                                                   City and East                                                                                                New Homes Broker Team
                                                                                                                  cityenquiries@knightfrank.com                                                                                             brokerteam@knightfrank.com
                                                                                                                               +44 20 8022 0353                                                                                                        +44 20 8022 7477


               38 | London New Homes                                                                                                                                                                                                                 London New Homes | 39
31 NOVEL HOUSE, NW3                                                                                          Coming Soon        32 GASHOLDERS, N1C                                                                                                Prices from £810,000
BACK TO MAP




                                                                                                                                                                                                                                                                                               BACK TO MAP
SOUTH / WEST




                                                                                                                                                                                                                                                                                               SOUTH / WEST
NORTH / WEST




                                                                                                                                                                                                                                                                                               NORTH / WEST
NORTH / EAST




                                                                                                                                                                                                                                                                                               NORTH / EAST
SOUTH / EAST




                                                                                                                                                                                                                                                                                               SOUTH / EAST
                                                                                                                                                 Computer generated images for indicative purposes only.



               In an elevated position just moments from          •   Prime location in the heart of Hampstead                                 The Gasholders is a remarkable feat of                      •   Studios, 1 to 3 bedroom apartments
               Hampstead Heath and the charm of the               •   Luxury gymnasium and landscaped                                          contemporary design and cutting-edge engineering                and penthouses
PRIME




                                                                                                                                                                                                                                                                                               PRIME
               Village, contemporary design and British               gardens                                                                  by renowned architects Wilkinson Eyre.                      •   Interiors by Jonathan Tuckey Design
               craftsmanship shine in Novel House's seventeen                                                                                  There are 145 apartments and penthouses being                   and roof garden by acclaimed landscape
                                                                  •   Concierge and secure underground
               apartments. Created by lifestyle and design-led                                                                                 built within a refurbished triplet of Grade II                  architecture practice, Dan Pearson Studio
                                                                      car parking
               property developer Linton, the scheme has                                                                                       listed, cast-iron gasholder guide frames, next
                                                                                                                                                                                                           •   Exclusive residents' amenities include
               been designed as a collection of individual                                                                                     to Regent's Canal at the heart of King's Cross,
                                                                                                                                                                                                               business lounge, entertainment suite with
               residences for those who prize effortless living                                                                                London's most exciting new neighbourhood.
                                                                                                                                                                                                               private dining, bar and screening room,
               in the most historic and beautiful surroundings.
                                                                                                                                               Completion Q3 2017.                                             residents' gym and spa, concierge facilities
Auckland




                                                                                                                                                                                                                                                                                               Auckland
               In this peaceful, elegantly laid-back location,
               it's hard to believe that London's centre is
               so close.

                                                                                                                     New Homes Broker Team                                                                                                                        New Homes Broker Team
                                                                                                                 brokerteam@knightfrank.com                                                                                                                   brokerteam@knightfrank.com
                                                                                                                            +44 20 8022 7477                                                                                                                             +44 20 8022 7477


               40 | London New Homes                                                                                                                                                                                                                                   London New Homes | 41
33 THE PLIMSOLL BUILDING, N1C                                                                        Prices from £1,945,000      34 FENMAN HOUSE, N1C                                                                                 Prices from £810,000
BACK TO MAP




                                                                                                                                                                                                                                                                                   BACK TO MAP
SOUTH / WEST




                                                                                                                                                                                                                                                                                   SOUTH / WEST
NORTH / WEST




                                                                                                                                                                                                                                                                                   NORTH / WEST
NORTH / EAST




                                                                                                                                                                                                                                                                                   NORTH / EAST
                Computer generated images for indicative purposes only.
SOUTH / EAST




                                                                                                                                                                                                                                                                                   SOUTH / EAST
                                                                                                                                                Computer generated images for indicative purposes only.



               A collection of 2 and 3 bedroom apartments,                •   Residents' gym and lounge                                         Fenman House is a collection of just                      •   Residents' roof garden
               centred around a podium garden, overlooking                •   Communal podium roof garden                                       50 apartments for sale at the centre of one of            •   Concierge
PRIME




                                                                                                                                                                                                                                                                                   PRIME
               Regent's Canal and the London skyline,                                                                                           London's most dynamic locations. It will be
                                                                          •   Concierge                                                                                                                   •   Underground car parking available
               at the heart of the ever-thriving King's Cross.                                                                                  the first building to be constructed parkside
                                                                          •   Underground car parking available                                                                                               with selected apartments
                                                                                                                                                at King's Cross and is perfectly positioned
               Ready for immediate occupation.
                                                                                                                                                between Lewis Cubitt Park and the beautifully
                                                                                                                                                manicured Jelicoe Gardens. The apartments
                                                                                                                                                have been inspired by the rich heritage of this
                                                                                                                                                area with cues from the building's commanding
Auckland




                                                                                                                                                                                                                                                                                   Auckland
                                                                                                                                                façade, elegant proportions and natural materials.

                                                                                                                                                Completion Q4 2017.


                                                                                                                      New Homes Broker Team                                                                                                           New Homes Broker Team
                                                                                                                  brokerteam@knightfrank.com                                                                                                      brokerteam@knightfrank.com
                                                                                                                             +44 20 8022 7477                                                                                                                +44 20 8022 7477


               42 | London New Homes                                                                                                                                                                                                                       London New Homes | 43
35 ISLINGTON SQUARE, N1                                                                            Prices from £725,000       36 HAMPSTEAD MANOR, NW3                                                                   Prices from £755,000
BACK TO MAP




                                                                                                                                                                                                                                                                     BACK TO MAP
SOUTH / WEST




                                                                                                                                                                                                                                                                     SOUTH / WEST
NORTH / WEST




                                                                                                                                                                                                                                                                     NORTH / WEST
NORTH / EAST




                                                                                                                                                                                                                                                                     NORTH / EAST
               Computer generated images for indicative purposes only.
SOUTH / EAST




                                                                                                                                                                                                                                                                     SOUTH / EAST
               Islington Square will be the latest addition              •   24 hour concierge service                                       NEW RELEASE                                       •   1, 2, 3, 4, and 5 bedrooms
               of studio, 1, 2 and 3 bedroom apartments                  •   40,000 sq ft Third Space Health                                                                                   •   Town car
                                                                                                                                             Located on a leafy road only moments from the
PRIME




                                                                                                                                                                                                                                                                     PRIME
               to an already bustling borough with a rich                    and Fitness Club                                                centre of Hampstead Village, the outstanding      •   Swimming pool, gym, and hamman
               heritage. Home to flagship restaurants,
                                                                         •   Luxury 50 seat cinema                                           new development, Hampstead Manor embraces             – Set within c. 3 acres
               independent shops, café and galleries,
                                                                         •   Secure underground parking                                      all of the qualities that have long made NW3      •   Car parking
               Islington Square offers considered, design-led
                                                                                                                                             one of the most desirable British postcodes.
               living spaces where each apartment has an                                                                                                                                       •   Period and New Build
               unmistakable air of luxury and comfort.                                                                                       Set within resplendent gardens and communal
                                                                                                                                             courtyards the 125 distinguished residences for
               Estimated completion from Q1 2018.
Auckland




                                                                                                                                                                                                                                                                     Auckland
                                                                                                                                             private sale at Hampstead Manor range from
                                                                                                                                             studio apartments to five bedroom homes.

                                                                                                                                             Completions from Q3 2017
                                                                                                                   New Homes Broker Team                                                                                                New Homes Broker Team
                                                                                                               brokerteam@knightfrank.com                                                                                           brokerteam@knightfrank.com
                                                                                                                          +44 20 8022 7477                                                                                                     +44 20 8022 7477


               44 | London New Homes                                                                                                                                                                                                         London New Homes | 45
37 15 GROVE END ROAD, NW8                                                                    Price from £2,750,000       38 CANALETTO, EC1                                                                               Prices from £2,050,000
BACK TO MAP




                                                                                                                                                                                                                                                                        BACK TO MAP
SOUTH / WEST




                                                                                                                                                                                                                                                                        SOUTH / WEST
NORTH / WEST




                                                                                                                                                                                                                                                                        NORTH / WEST
NORTH / EAST




                                                                                                                                                                                                                                                                        NORTH / EAST
                Computer generated images for indicative purposes only.
                                                                                                                                        Computer generated images for indicative purposes only.
SOUTH / EAST




                                                                                                                                                                                                                                                                        SOUTH / EAST
               Five beautifully appointed apartments                      •   Concierge service                                         An extraordinary 31 storey tower situated                 •   24th floor private residents'
               in St John's Wood.                                         •   Underground parking                                       adjacent to City Road Basin. An exquisite                     sky bar with city views
PRIME




                                                                                                                                                                                                                                                                        PRIME
                                                                                                                                        collection of luxury apartments for sale with             •   Swimming pool
               Ready for immediate occupation.                            •   3 dressed show apartments
                                                                                                                                        balconies showcasing views across London.
                                                                                                                                                                                                  •   Gym
                                                                                                                                        Centrally located, moments from Regent's
                                                                                                                                        Canal, Islington and Shoreditch.                          •   Private cinema
                                                                                                                                                                                                  •   Steam and sauna room
Auckland




                                                                                                                                                                                                                                                                        Auckland
                                                                                                              New Homes Broker Team                                                                                                                    City and East
                                                                                                          brokerteam@knightfrank.com                                                                                                  cityenquiries@knightfrank.com
                                                                                                                     +44 20 8022 7477                                                                                                              +44 20 8022 0353


               46 | London New Homes                                                                                                                                                                                                            London New Homes | 47
39 LONG & WATERSON, EC1                                                                       Prices from £735,000         40 LANDMARK PLACE, EC3                                                                              Prices from £862,000
BACK TO MAP




                                                                                                                                                                                                                                                                             BACK TO MAP
SOUTH / WEST




                                                                                                                                                                                                                                                                             SOUTH / WEST
NORTH / WEST




                                                                                                                                                                                                                                                                             NORTH / WEST
NORTH / EAST




                                                                                                                                                                                                                                                                             NORTH / EAST
                                                                                                                                          Computer generated images for indicative purposes only.
SOUTH / EAST




                                                                                                                                                                                                                                                                             SOUTH / EAST
               Tucked behind the bustling streets of Shoreditch   •   Lofts, apartments and penthouses                                    Landmark Place is situated on the City's riverfront       •   24 hour concierge
               sits Long & Waterson. A collection of 1 to 4       •   24 hour concierge                                                   by Tower Bridge. The beautifully crafted interiors,       •   Residents only 20 metre swimming
PRIME




                                                                                                                                                                                                                                                                             PRIME
               bedroom lofts, apartments and penthouses.                                                                                  iconic views and 5* hotel style amenities                     pool and gym
                                                                  •   Gym, sauna and steam room
                                                                                                                                          combine to create a truly elegant building.
               This quiet enclave of Shoreditch provides          •   Treatment room                                                                                                                •   Cinema and treatment rooms
               beautifully landscaped gardens surrounded                                                                                  Estimated completion Q2 2018.                             •   Lounge and library
                                                                  •   Cinema room
               by the retained and converted Long Street
                                                                  •   Landscaped gardens                                                                                                            •   Direct river frontage
               workshops and the superb new addition of
               The Waterson Building. Complete with                                                                                                                                                 •   Parking by separate negotiation
               residents' only amenities and interiors
Auckland




                                                                                                                                                                                                                                                                             Auckland
               designed by New York based ODA
               Architecture, Long & Waterson offers the
               opportunity to live in London's coolest
               new address.                                                                                               City and East                                                                                                                     City and East
                                                                                                         cityenquiries@knightfrank.com                                                                                                     cityenquiries@knightfrank.com
                                                                                                                      +44 20 8022 0353                                                                                                                  +44 20 8022 0353


               48 | London New Homes                                                                                                                                                                                                                 London New Homes | 49
41 GOODMAN'S FIELDS, E1                                                                                   Prices from £725,000          42 ONE PARK DRIVE, E14                                                                                              Price on application
BACK TO MAP




                                                                                                                                                                                                                                                                                                            BACK TO MAP
SOUTH / WEST




                                                                                                                                                                                                                                                                                                            SOUTH / WEST
NORTH / WEST




                                                                                                                                                                                                                                                                                                            NORTH / WEST
NORTH / EAST




                                                                                                                                                                                                                                                                                                            NORTH / EAST
               Computer generated images for indicative purposes only.
SOUTH / EAST




                                                                                                                                                                                                                                                                                                            SOUTH / EAST
                                                                                                                                                                                                                                                  Computer generated images for indicative purposes only.




               A 7 acre mixed-use development by                         •   Luxury studios, 1, 2 and 3                                                Designed by Herzog & de Meuron,                   •   Waterside views
               Berkeley Homes comprising a phased                            bedroom apartments                                                        One Park Drive will be Canary Wharf's             •   24 hour Canary Wharf bespoke
PRIME




                                                                                                                                                                                                                                                                                                            PRIME
               development with 700 private units. 21 acres              •   24 hour concierge                                                         signature residential building, a landmark,           concierge service
               of the site are dedicated to urban landscaped                                                                                           high-rise building of exceptional architectural
                                                                         •   Residents' only 12,000 sq ft leisure                                                                                        •   Leisure facility, pool, gym
               gardens and squares. In addition, there is a                                                                                            quality and the highest profile residential
                                                                             centre with an 18 metre swimming pool,                                                                                      •   Private parking
               250 room hotel and new commercial                                                                                                       launch of 2017.The building contains
                                                                             gym and spa
               and retail space.                                                                                                                       483 apartments arranged over 58 storeys.          •   Set within the Canary Wharf Estate
                                                                         •   Private cinema and business lounge
                                                                         •   Designed by Johnson Naylor
Auckland




                                                                                                                                                                                                                                                                                                            Auckland
                                                                                                                                       City and East                                                                                                                                City and East
                                                                                                                      cityenquiries@knightfrank.com                                                                                                                cityenquiries@knightfrank.com
                                                                                                                                   +44 20 8022 0353                                                                                                                             +44 20 8022 0353


               50 | London New Homes                                                                                                                                                                                                                                            London New Homes | 51
43 DISCOVERY TOWER, E16                                                                                Prices from £457,000         44 ROYAL WHARF, E16                                                                                            Prices from £342,000
BACK TO MAP




                                                                                                                                                                                                                                                                                                 BACK TO MAP
SOUTH / WEST




                                                                                                                                                                                                                                                                                                 SOUTH / WEST
NORTH / WEST




                                                                                                                                                                                                                                                                                                 NORTH / WEST
NORTH / EAST




                                                                                                                                                                                                                                                                                                 NORTH / EAST
                 Computer generated images for indicative purposes only.                                                                             Computer generated images for indicative purposes only.
SOUTH / EAST




                                                                                                                                                                                                                                                                                                 SOUTH / EAST
                The 17 storey Discovery Tower is the latest                •   1, 2 and 3 bedroom apartments                                         Royal Wharf, jointly developed by Oxley and               •   1, 2 and 3 bedroom prime
                release at Hallsville Quarter, the on-going                •   Concierge                                                             Ballymore, is at the heart of the Royal Docks                 waterfront and parkside apartments
PRIME




                                                                                                                                                                                                                                                                                                 PRIME
                regeneration of Canning Town. The Tower                                                                                              £3.5 billion investment zone which will see the               and 4 bedroom townhouses
                                                                           •   Gym
                comprises 160 apartments with residents                                                                                              creation of a completely new neighbourhood.               •   20,000 sq ft David Morley Architects
                benefiting from the use of a concierge,                    •   Top floor sky terrace                                                 Royal Wharf occupies a prominent position                     leisure facility including spa, gym and
                gymnasium and private top floor                            •   Podium landscaped garden                                              on the banks for the River Thames with half                   swimming pool
                sky terrace.                                               •   Canary Wharf 4 minute tube journey                                    a kilometre of south facing river frontage.
                                                                                                                                                                                                               •   500 metres of south facing river frontage
                                                                                                                                                     Construction is well underway with the first
                Completion Q4 2017.                                                                                                                                                                            •   West Silvertown and Pontoon Dock DLR
                                                                                                                                                     completions due later this year. The new state
                                                                                                                                                                                                                   station at the entrance to Royal Wharf
Auckland




                                                                                                                                                                                                                                                                                                 Auckland
                                                                                                                                                     of the art marketing suite has two show
                Show apartments due to open Summer 2017                                                                                              apartments and a stunning roof terrace with               •   10 minute walk to Custom House,
                                                                                                                                                     views over Royal Wharf, the River Thames                      future Crossrail station
                                                                                                                                                     and Canary Wharf.
                                                                                                                                     City and East                                                                                                                              City and East
                                                                                                                    cityenquiries@knightfrank.com                                                                                                              cityenquiries@knightfrank.com
                                                                                                                                 +44 20 8022 0353                                                                                                                           +44 20 8022 0353


               5252
                  | London
                     | London
                            New
                              New
                                Homes
                                  Homes                                                                                                                                                                                                                                  London New Homes | 53
45 ANTHOLOGY HOXTON PRESS, N1                                                                 Prices from £500,000         46 SOUTHBANK PLACE, SE1                                                                           Prices from £740,000
BACK TO MAP




                                                                                                                                                                                                                                                                          BACK TO MAP
SOUTH / WEST




                                                                                                                                                                                                                                                                          SOUTH / WEST
NORTH / WEST




                                                                                                                                                                                                                                                                          NORTH / WEST
NORTH / EAST




                                                                                                                                                                                                                                                                          NORTH / EAST
                                                                                                                                          Computer generated images for indicative purposes only.
SOUTH / EAST




                                                                                                                                                                                                                                                                          SOUTH / EAST
               Anthology Hoxton Press is a selection of         •   Excellent transport links to                                          Set in one of London's most desirable riverside           •   Landmark views
               Studios, 1, 2, and 3 bedroom homes designed          the City, Shoreditch and Islington                                    locations adjacent to Westminster and                     •   Residents' Health Club and Spa
PRIME




                                                                                                                                                                                                                                                                          PRIME
               by world renowned Karakusevic Carson             •   24 hour concierge                                                     next to the London Eye, Southbank Place
                                                                                                                                                                                                    •   Residents' lounge
               Architects and David Chipperfield Architects.                                                                              celebrates the rich history and heritage of its
                                                                •   Community Café
               Comprising of two landmark buildings, Mono                                                                                 surroundings. The combination of a perfect                •   Concierge
               and Duo, as well as a community café and         •   Outstanding views                                                     setting and the design‐driven architectural               •   Secure parking available
               landscaped gardens, Hoxton Press will be a hub                                                                             quality of this landmark development will                     for selected apartments
               for the community. Located in the regeneration                                                                             together create some of the most sophisticated
               area of the Colville Estate, nestled between                                                                               and desirable apartments in the city.
Auckland




                                                                                                                                                                                                                                                                          Auckland
               Shoreditch Park and the Regents Canal,
                                                                                                                                          Completion from Q2 2018
               Hoxton Press will celebrate the heritage left
               by the sites former occupiers, The Mullord
               Brothers Printing Press, who created intricate
               Victorian paper between 1860 and 1920.                                                                     City and East                                                                                                      New Homes Broker Team
                                                                                                         cityenquiries@knightfrank.com                                                                                                   brokerteam@knightfrank.com
                                                                                                                      +44 20 8022 0353                                                                                                              +44 20 8022 7477


               54 | London New Homes                                                                                                                                                                                                              London New Homes | 55
47 ONE BLACKFRIARS, SE1                                                                                  Prices from £1,150,000      48 ONE TOWER BRIDGE, SE1                                                                                  Prices from £1,475,000
BACK TO MAP




                                                                                                                                                                                                                                                                                             BACK TO MAP
SOUTH / WEST




                                                                                                                                                                                                                                                                                             SOUTH / WEST
NORTH / WEST




                                                                                                                                                                                                                                                                                             NORTH / WEST
NORTH / EAST




                                                                                                                                                                                                                                                                                             NORTH / EAST
               Computer generated images for indicative purposes only.                                                                              Computer generated images for indicative purposes only.
SOUTH / EAST




                                                                                                                                                                                                                                                                                             SOUTH / EAST
               A new dimension to London's skyline. Designed             •   4 minutes' walk to Blackfriars station                                 A mixed use development by Berkeley Homes                 •   Residents' only private health club
               by award winning architect Ian Simpson,                   •   Swimming pool, gym, thermal suite,                                     with 36 private apartments over 8 residential             •   Business lounge
PRIME




                                                                                                                                                                                                                                                                                             PRIME
               One Blackfriars is an iconic landmark                         screening room and wine cellar                                         buildings, the majority of which have balconies
                                                                                                                                                                                                              •   24 hour Harrods concierge and security
               development, delivering a new mixed‐use                                                                                              or terraces. On-site hotel, retail units and
                                                                         •   32nd floor executive lounge                                                                                                      •   999 year leasehold
               London destination. Located on the south side                                                                                        20,000 sq ft of commercial space, including a
               of Blackfriars Bridge it offers a discreet and            •   24 hour Harrods Estate concierge                                       900 seat theatre and Ivy Brasserie                        •   Penthouses with panoramic views
               private world with a first class approach to              •   Valet car parking                                                                                                                •   Unique riverside address
               London living.

               New show apartment, now open on site.
Auckland




                                                                                                                                                                                                                                                                                             Auckland
               Completion Q4 2018.


                                                                                                                          New Homes Broker Team                                                                                                                             City and East
                                                                                                                      brokerteam@knightfrank.com                                                                                                           cityenquiries@knightfrank.com
                                                                                                                                 +44 20 8022 7477                                                                                                                       +44 20 8022 0353


               56 | London New Homes                                                                                                                                                                                                                                 London New Homes | 57
49 ANTHOLOGY DEPTFORD FOUNDRY, SE14                                                                           Prices from £365,000         50 ROYAL ARSENAL, SE18                                                                                Prices from £432,500
BACK TO MAP




                                                                                                                                                                                                                                                                                              BACK TO MAP
SOUTH / WEST




                                                                                                                                                                                                                                                                                              SOUTH / WEST
NORTH / WEST




                                                                                                                                                                                                                                                                                              NORTH / WEST
NORTH / EAST




                                                                                                                                                                                                                                                                                              NORTH / EAST
               Computer generated images for indicative purposes only.                                                                                    Computer generated images for indicative purposes only.
SOUTH / EAST




                                                                                                                                                                                                                                                                                              SOUTH / EAST
               Anthology Deptford Foundry is located moments             •   1, 2 and 3 bedroom apartments available                                      Royal Arsenal Riverside, developed by                     •   Residents' spa, gym and
               from the trendy bars and night life of Deptford.          •   Goldsmiths, University of London close by                                    Berkeley Homes, is one of South East London's                 20 metre swimming pool
PRIME




                                                                                                                                                                                                                                                                                              PRIME
               With Cannon Street an 11 minute train journey                                                                                              most exciting riverside addresses. Occupying              •   24 hour concierge
                                                                         •   Second Floor Studio and Arts occupying
               from New Cross, central London and The City                                                                                                a prime location along the River Thames with
                                                                             commercial space and contributing to                                                                                                   •   Next to the Thames Clipper Royal
               are within easy reach.                                                                                                                     a forthcoming Crossrail station and retail hub
                                                                             Deptford as a creative hub                                                                                                                 Arsenal pier
                                                                                                                                                          including a pub, restaurant, Tesco, pharmacy,
               Estimated completion date from Q2 2018.                   •   Concierge                                                                                                                              •   Close to Woolwich (Royal Arsenal)
                                                                                                                                                          dentist and day care.
                                                                         •   Landscaped communal areas                                                                                                                  station with DLR services to Bank

                                                                         •   Easy transport links to The City                                                                                                       •   On future Crossrail line
Auckland




                                                                                                                                                                                                                                                                                              Auckland
                                                                                                                                                                                                                    •   Parking available at extra cost



                                                                                                                                          City and East                                                                                                                      City and East
                                                                                                                         cityenquiries@knightfrank.com                                                                                                      cityenquiries@knightfrank.com
                                                                                                                                      +44 20 8022 0353                                                                                                                   +44 20 8022 0353


               58 | London New Homes                                                                                                                                                                                                                                  London New Homes | 59
51 LONDON SQUARE BERMONDSEY, SE1                                                                       Prices from £559,000
                                                                                                                                                                                                                                12
                                                                                                                                                                                                                                              CAMDEN


                                                                                                                                                      BRENT
BACK TO MAP




                                                                                                                                                                                                                                                             5

                                                                                                                                                                                                                                                                                                               ISLINGTON                        H

                                                                                                                                                                                                   22                                                   67
                                                                                                                                                                                                                           68                 26
                                                                                                                                                                                                                                                                                                        14

                                                                                                                                                                                                                            CITY OF                                                      16
SOUTH / WEST




                                                                                                                                                                                                                          WESTMINSTER                                       69
                                                                                                                                    EALING
                                                                                                                                                                                                                                                                 65         64 66
                                                                                                                                                                                                                                                                 18
                                                                                                                                                                                                                                                                                                                 CITY of
                                                                                                                                                                                                                                13
                                                                                                                                                                                                                                                                                    70
                                                                                                                                                                                                        20
                                                                                                                                                                                                             21
                                                                                                                                                                                                                                 13                                                                             LONDON                          1

                                                                                                                                                                                                                                                                               19
                                                                                                                                                                                                   59                                                                  63
                                                                                                                                                                                                                                                                                     62 61
                                                                                                                                                                                             KENSINGTON 58
NORTH / WEST




                                                                                                                                                                                                                     15                                                               60
                                                                                                                                                                                              & CHELSEA                                                                                                                                    27


                                                                                                                                                                                                                                57                                         4
                                                                                                                                                                8                                                                                                              3
                                                                                                                                                                                                                                                   17
                                                                                                                                                                                                                                                        56                                    53
                                                                                                                                                                                                                                     25
                                                                                                                                                                                                                                                                      54                           52
                                                                                                                 HOUNSLOW                                                                                                                 7

                                                                                                                                                                                                                            55
NORTH / EAST




                                                                                                                                                                                                                                                                                                                               SOUTHWAR
               Computer generated images for indicative purposes only.
                                                                                                                                                                                                  HAMMERSMITH                                  24


                                                                                                                                                                                                    & FULHAM
                                                                                                                                                                      2                                       11




                                                                                                                                                                                                                                                                                     9
SOUTH / EAST




                                                                                                                                       23



                                                                                                                                                                                                                                                                                              LAMBETH
                                                                                                                                                  RICHMOND
                                                                                                                                                                    CENTRAL                                         WANDSWORTH                                                                                                        10


                                                                                                                                                                    52. Riverwalk                                  59. Holland Park Villas                                               66. The W1
                                                                                                                                                                                                                                                   28

               London Square Bermondsey represents one                   •   Gym                                                                                    53. The Corinthia Residences                   60. Ryger House                                                       67. 50 St Edmund's Terrace
               of the most exciting large scale residential              •   24 hour concierge
PRIME




               re-development opportunities in SE1. The site
                                                                         •   Secure underground car parking
                                                                                                                                                                    54. Chelsea Barracks                           61. The Pall Mall Collection                                          68. Hamilton Drive
               is well connected for London Bridge, Borough
               and Bermondsey all under 15 minutes' walk.                •   Art gallery and Studio space
                                                                                                                                                                    55. The King's Library                         62. The Mellier                                                       69. The Regent's Crescent
               Fashionable Bermondsey Street is 5 minutes                •   Office and retail space                                                                         MERTON
               away and the expansion of London Bridge will              •   Landscaped courtyards and gardens                                                      56. Kingwood, Hans Place                       63. 77 Mayfair                                                        70. Centre Point
               provide further shops, bars and restaurants.                                                                                                                                  30
               The development also benefits from a Gym and
                                                                                                                                                       KINGSTON 57. One Kensington Gardens                         64. The Park Crescent                                                                     CROYDON
Auckland




               24hr concierge.

                                                                                                                                                                    58. Vicarage Gate House                        65. Chiltern Place

                                                                                                                                  City and East
                                                                                                                 cityenquiries@knightfrank.com
                                                                                                                              +44 20 8022 0353                            OFFICE LOCATIONS

               60 | London New Homes                                                                                                                                                                                                                                                                          London New Homes | 61
52 RIVERWALK, SW1                                                                                          Prices from £1,100,000          53 THE CORINTHIA RESIDENCES, SW1                                                                       Prices from £9,850,000 - £12,250,000
BACK TO MAP




                                                                                                                                                                                                                                                                                                               BACK TO MAP
SOUTH / WEST




                                                                                                                                                                                                                                                                                                               SOUTH / WEST
NORTH / WEST




                                                                                                                                                                                                                                                                                                               NORTH / WEST
NORTH / EAST




                                                                                                                                                                                                                                                                                                               NORTH / EAST
               Computer generated images for indicative purposes only.                                                                                    Computer generated images for indicative purposes only.
SOUTH / EAST




                                                                                                                                                                                                                                                                                                               SOUTH / EAST
               Situated in the heart of Westminster within               •   116 private apartments in 2 stunning                                         A unique development of 11 lateral apartments             •   Around the clock concierge and security
               proximity of Tate Britain, the Houses of                      buildings designed by award winning                                          of uncompromising quality, ranging from                   •   Use of spa, gym and swimming pool
PRIME




                                                                                                                                                                                                                                                                                                               PRIME
               Parliament and Westminster Abbey.                             architects Stanton Williams                                                  2,519 sq ft – 4,230 sq ft. The residences offer
                                                                                                                                                                                                                    •   Secure underground parking
               Developed by Ronson Capital Partners.                     •   2.75 metre floor to ceiling heights                                          access to the spa and 24 hour room service
                                                                                                                                                          of the adjoining Corinthia Hotel.                         •   Hotel style living provided by the
               Available for immediate occupation.                           in principal rooms
                                                                                                                                                                                                                        Corinthia Hotel
                                                                         •   River facing gym
                                                                         •   Secure underground car parking
                                                                         •   Valet car parking
Auckland




                                                                                                                                                                                                                                                                                                               Auckland
                                                                         •   Bespoke concierge services



                                                                                                                                      Natalia Kashirina                                                                                                                                      Charles Davis
                                                                                                                    Natalia.Kashirina@knightfrank.com                                                                                                                        charles.davis@knightfrank.com
                                                                                                                                     +44 20 8022 4039                                                                                                                                     +44 20 3641 5928


               62 | London New Homes                                                                                                                                                                                                                                                   London New Homes | 63
54 CHELSEA BARRACKS, SW1                                                                                                Price on application        55 THE KING'S LIBRARY, SW10                                                                   Prices from £3,100,000 -£18,000,000
BACK TO MAP




                                                                                                                                                                                                                                                                                                              BACK TO MAP
SOUTH / WEST




                                                                                                                                                                                                                                                                                                              SOUTH / WEST
NORTH / WEST




                                                                                                                                                                                                                                                                                                              NORTH / WEST
NORTH / EAST




                                                                                                                                                                                                                                                                                                              NORTH / EAST
                                                                                                                                                                   Computer generated images for indicative purposes only.
SOUTH / EAST




                                                                                                                                                                                                                                                                                                              SOUTH / EAST
                 Computer generated images for indicative purposes only.




               A unique development in Belgravia comprising                •   Landmark development close to                                                       A period revival of an elegant Edwardian school           •   Grade II listed building
               2, 3, 4 and 5 bedroom private residences,                       Sloane Square                                                                       on Chelsea's Hortensia Road. Comprising                   •   24 hour concierge
PRIME




                                                                                                                                                                                                                                                                                                              PRIME
               penthouses and large freehold townhouses set                •   68 apartments (Phase 1)                                                             18 bespoke apartments (1,598 – 6,167 sq ft)
                                                                                                                                                                                                                             •   Secure underground parking
               around newly landscaped garden squares.                                                                                                             with generous ceiling heights and natural light.
                                                                           •   24 hour security, valet and concierge                                                                                                         •   999 year lease
               Designed by Squire & Partners, with interior                                                                                                        Fusing period architecture with cutting edge
               architecture by Hirsch Bedner Associates                    •   12,500 sq ft of private resident's amenities                                        interior design.                                          •   Interior design by Helen Green
               and 1508.                                                   •   5 acres of communal gardens
                                                                                                                                                                   Estimated completion Q4 2017.
               Phase 1 completion Q3 2018.                                 •   Secure underground parking
Auckland




                                                                                                                                                                                                                                                                                                              Auckland
                                                                                                                                               Lars Christiaanse                                                                                                                            Charles Davis
                                                                                                                              lars.christiaanse@knightfrank.com                                                                                                             charles.davis@knightfrank.com
                                                                                                                                                +44 20 8022 1476                                                                                                                         +44 20 3641 5928


               64 | London New Homes                                                                                                                                                                                                                                                  London New Homes | 65
56 KINGWOOD, HANS PLACE, SW1                                                                      Price on application      57 ONE KENSINGTON GARDENS, W8                                                                             Prices from £3,350,000
BACK TO MAP




                                                                                                                                                                                                                                                                                     BACK TO MAP
SOUTH / WEST




                                                                                                                                                                                                                                                                                     SOUTH / WEST
NORTH / WEST




                                                                                                                                                                                                                                                                                     NORTH / WEST
NORTH / EAST




                                                                                                                                                                                                                                                                                     NORTH / EAST
               Computer generated images for indicative purposes only.                                                                     Computer generated images for indicative purposes only.
SOUTH / EAST




                                                                                                                                                                                                                                                                                     SOUTH / EAST
               An exclusive development of 6 stunning                    •   24 hour concierge                                             A luxury development of style and high quality.           •   25 metre swimming pool and health spa
               substantial apartments and 4 staff accommodation          •   Secure underground parking                                    There are 97 lateral and duplex apartments                •   Private residents' gym
PRIME




                                                                                                                                                                                                                                                                                     PRIME
               apartments (409 sq ft – 6,114 sq ft) facing south                                                                           with views across Kensington Palace Gardens
                                                                         •   Luxury gymnasium                                                                                                        •   Business centre
               over the gardens of Hans Place.                                                                                             (633 – 6,662 sq ft). Designed by David
                                                                         •   999 year lease                                                Chipperfield architects.                                  •   24 hour concierge
               Estimated completion Spring 2017.
                                                                         •   Interior design by Finchatton                                                                                           •   Secure parking and valet
Auckland




                                                                                                                                                                                                                                                                                     Auckland
                                                                                                                             Ian Pidgeon                                                                                                                          Jonathan Lebrett
                                                                                                             ian.pidgeon@knightfrank.com                                                                                                         jonathan.lebrett@knightfrank.com
                                                                                                                        +44 20 8033 9668                                                                                                                         +44 20 8033 9669


               66 | London New Homes                                                                                                                                                                                                                         London New Homes | 67
58 VICARAGE GATE HOUSE, W8                                                                    Prices from £5,950,000 - £18,250,000        59 HOLLAND PARK VILLAS, W8                                                                                   Price on application
BACK TO MAP




                                                                                                                                                                                                                                                                                                  BACK TO MAP
SOUTH / WEST




                                                                                                                                                                                                                                                                                                  SOUTH / WEST
NORTH / WEST




                                                                                                                                                                                                                                                                                                  NORTH / WEST
NORTH / EAST




                                                                                                                                                                                                                                                                                                  NORTH / EAST
               Computer generated images for indicative purposes only.                                                                                   Computer generated images for indicative purposes only.
SOUTH / EAST




                                                                                                                                                                                                                                                                                                  SOUTH / EAST
               An exquisite, recently completed new                      •   Private terraces or gardens                                                 Hidden from the clamour of the metropolis,                •   Five star hotel style concierge services
               development of 13 exceptional apartments                  •   Fully equipped gymnasium                                                    overlooking London's most charming park,                      with 24 hour security and secure
PRIME




                                                                                                                                                                                                                                                                                                  PRIME
               designed by leading London architect, Eric Parry.                                                                                         you will find a private, gated development of 68              underground parking
                                                                         •   Underground car parking
               Located between High Street Kensington                                                                                                    elegant apartments and 4 exceptional penthouses,          •   Extensive amenities including club room,
               and Notting Hill and adjacent to Kensington               •   24 hour concierge and security                                              set within a landscape of exquisite woodland                  cinema, library, wine cellar, 20 metre
               Palace Gardens.                                           •   999 year lease                                                              walks and secluded courtyard gardens.                         swimming pool, spa, yoga room and gym
                                                                                                                                                                                                                   •   Completion Spring 2017
Auckland




                                                                                                                                                                                                                                                                                                  Auckland
                                                                                                                                         Charles Davis                                                                                                                            Ian Pidgeon
                                                                                                                         charles.davis@knightfrank.com                                                                                                            ian.pidgeon@knightfrank.com
                                                                                                                                      +44 20 3641 5928                                                                                                                       +44 20 8033 9668


               68 | London New Homes                                                                                                                                                                                                                                      London New Homes | 69
60 RYGER HOUSE, SW1                                                                                      Prices from £6,750,000          61 THE PALL MALL COLLECTION, SW1                                                                          Prices from £4,950,000
BACK TO MAP




                                                                                                                                                                                                                                                                                                   BACK TO MAP
SOUTH / WEST




                                                                                                                                                                                                                                                                                                   SOUTH / WEST
NORTH / WEST




                                                                                                                                                                                                                                                                                                   NORTH / WEST
NORTH / EAST




                                                                                                                                                                                                                                                                                                   NORTH / EAST
               Computer generated images for indicative purposes only.                                                                                  Computer generated images for indicative purposes only.
SOUTH / EAST




                                                                                                                                                                                                                                                                                                   SOUTH / EAST
               Just one extraordinary lateral apartment                  •   Interior design by Two D                                                   A boutique development with a magnificent                 •   Concierge
               remains in this boutique development in the               •   Direct lift access to each apartment                                       duplex penthouse (2,575 sq ft) with north                 •   Direct lift access to each apartment
PRIME




                                                                                                                                                                                                                                                                                                   PRIME
               heart of St. James's (2,329 sq ft). Situated in                                                                                          and south facing terraces. Situated between
                                                                                                                                                                                                                  •   Retained period façade
               a quiet location, on Arlington Street, behind                                                                                            St James's Park and the glamour of Mayfair.
               the Ritz Hotel.                                                                                                                          Designed by award-winning luxury residential
                                                                                                                                                        specialist Amazon Property.
Auckland




                                                                                                                                                                                                                                                                                                   Auckland
                                                                                                                                     Charles Williams                                                                                                                          Natalia Kashirina
                                                                                                                    charles.williams@knightfrank.com                                                                                                         natalia.kashirina@knightfrank.com
                                                                                                                                     +44 20 8022 1373                                                                                                                         +44 20 8022 4039


               70 | London New Homes                                                                                                                                                                                                                                      London New Homes | 71
62 THE MELLIER, W1                                                                                 Prices from £15,250,000         63 77 MAYFAIR, W1                                                                                                 Price on application
BACK TO MAP




                                                                                                                                                                                                                                                                                                BACK TO MAP
SOUTH / WEST




                                                                                                                                                                                                                                                                                                SOUTH / WEST
NORTH / WEST




                                                                                                                                                                                                                                                                                                NORTH / WEST
NORTH / EAST




                                                                                                                                                                                                                                                                                                NORTH / EAST
               Computer generated images for indicative purposes only.                                                                            Computer generated images for indicative purposes only.
SOUTH / EAST




                                                                                                                                                                                                                                                                                                SOUTH / EAST
               A luxury development by Glebe and designed                •   24 hour concierge                                                    A boutique development of only 7 luxury                   •   Designed by Squire & Partners with
               by renowned Eric Parry comprising 3 grand                 •   Brand new 999 year lease                                             lateral residences with one stunning apartment                elegant interiors by Martin Kemp Design
PRIME




                                                                                                                                                                                                                                                                                                PRIME
               lateral apartments each benefiting from                                                                                            remaining (4,421 sq ft), situated in the heart            •   Spa and leisure facilities including
                                                                         •   Private 60 ft terrace to penthouse
               exceptional ceiling heights, and a 5,285 sq ft                                                                                     of Mayfair.                                                   swimming pool, state of the art gym,
               duplex penthouse apartment with impressive                •   Serviced by Rhodium
                                                                                                                                                                                                                treatment room and a stylish hair salon
               entertaining space, a large roof terrace and
                                                                                                                                                                                                            •   Secure underground parking
               views across the rooftops of Mayfair.
                                                                                                                                                                                                            •   Storage unit
               Available for immediate occupation.
                                                                                                                                                                                                            •   Private terrace
Auckland




                                                                                                                                                                                                                                                                                                Auckland
                                                                                                                                  Charles Davis                                                                                                                             Natalia Kashirina
                                                                                                                  charles.davis@knightfrank.com                                                                                                           natalia.kashirina@knightfrank.com
                                                                                                                               +44 20 3641 5928                                                                                                                            +44 20 8022 4039


               72 | London New Homes                                                                                                                                                                                                                                   London New Homes | 73
64 THE PARK CRESCENT, W1                                                                                         Prices from £3,950,000       65 CHILTERN PLACE, W1                                                                                        Prices from £2,000,000
BACK TO MAP




                                                                                                                                                                                                                                                                                                          BACK TO MAP
SOUTH / WEST




                                                                                                                                                                                                                                                                                                          SOUTH / WEST
NORTH / WEST




                                                                                                                                                                                                                                                                                                          NORTH / WEST
NORTH / EAST




                                                                                                                                                                                                                                                                                                          NORTH / EAST
               Computer generated images for indicative purposes only.                                                                                       Computer generated images for indicative purposes only.
SOUTH / EAST




                                                                                                                                                                                                                                                                                                          SOUTH / EAST
               A stunning Grade I listed John Nash inspired              •   8 acres of private gardens and tennis courts                                    A landmark 15 storey development of just                  •   2, 3 and 4 bedroom apartments,
               development, with access to 8 acres of private            •   Terraces and courtyards to select apartments                                    55 private apartments and 1 townhouse                         penthouses and 1 townhouse available
PRIME




                                                                                                                                                                                                                                                                                                          PRIME
               gardens. 16, 2 to 4 bedroom stylish apartments                                                                                                designed by PLP Architects and developed                  •   Private residents' gym, lounge and
                                                                         •   Up to 4 metre high ceilings
               (1,424 ‐ 4,127 sq ft). Designed by award-winning                                                                                              by Ronson Capital Partners.                                   meeting room
               luxury residential specialist Amazon Property.            •   Dedicated concierge
                                                                                                                                                                                                                       •   24 hour concierge and security
               Opposite Regent's Park, and with Regent and
               Oxford Street moments to the south.                                                                                                                                                                     •   Underground car parking spaces available
                                                                                                                                                                                                                       •   Luxury specification and 999 year lease
               Ready for immediate occupation.
                                                                                                                                                                                                                       •   Highly sought after residential location
Auckland




                                                                                                                                                                                                                                                                                                          Auckland
                                                                                                                                           Moreas Madani                                                                                                                               Charles Williams
                                                                                                                            moreas.madani@knightfrank.com                                                                                                             charles.williams@knightfrank.com
                                                                                                                                          +44 20 8128 1244                                                                                                                             +44 20 8022 1373


               74 | London New Homes                                                                                                                                                                                                                                              London New Homes | 75
66 THE W1                                                                                             Prices from £4,100,000         67 50 ST EDMUND'S TERRACE, NW8                                                                                    Prices from £4,200,000
BACK TO MAP




                                                                                                                                                                                                                                                                                                      BACK TO MAP
SOUTH / WEST




                                                                                                                                                                                                                                                                                                      SOUTH / WEST
NORTH / WEST




                                                                                                                                                                                                                                                                                                      NORTH / WEST
NORTH / EAST




                                                                                                                                                                                                                                                                                                      NORTH / EAST
               Computer generated images for indicative purposes only.                                                                              Computer generated images for indicative purposes only.
SOUTH / EAST




                                                                                                                                                                                                                                                                                                      SOUTH / EAST
               15 luxury apartments, 3 stunning penthouses               •   2 to 4 bedrooms                                                        A stunning new development of 37 luxury                   •   24 hour concierge
               and 5 townhouses. This exclusive development              •   24 hour concierge                                                      apartments (1,447 – 3,038 sq ft) overlooking              •   Secure and private underground parking
PRIME




                                                                                                                                                                                                                                                                                                      PRIME
               occupies a prime location on Marylebone High Street                                                                                  Primrose Hill. 50 St Edmund's Terrace
                                                                         •   Secure underground parking                                                                                                       •   Spa and leisure facilities including 20 metre
               behind a historic, retained façade. The W1 is                                                                                        combines the peace and serenity of park living
                                                                         •   Designed by Darling Associates &                                                                                                     swimming pool, steam room and state of
               perfectly positioned with Regent's Park to the                                                                                       with the vibrancy of city life.
                                                                             Dixon Jones'                                                                                                                         the art gym
               north and Oxford Street and Mayfair to the
               south. 2 to 4 bedrooms (1,378 – 4,338 sq ft).

               Estimated completion Q2 2017.
Auckland




                                                                                                                                                                                                                                                                                                      Auckland
                                                                                                                                 Charles Williams                                                                                                                                  Charles Williams
                                                                                                                charles.williams@knightfrank.com                                                                                                                  charles.williams@knightfrank.com
                                                                                                                                 +44 20 8022 1373                                                                                                                                  +44 20 8022 1373


               76 | London New Homes                                                                                                                                                                                                                                          London New Homes | 77