MONASH BUSINESS SCHOOL 2020 - UNDERGRADUATE COURSE GUIDE - Monash University
Page content transcription
If your browser does not render page correctly, please read the page content below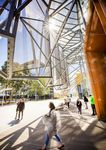 BUSINESS,
WITH A GLOBAL
PERSPECTIVE
Monash Business School graduates stand out in the workplace
because they approach business issues with a broader perspective.
Here, you won't just learn the latest theories and trends shaping business. You'll be encouraged to broaden
your awareness, test ideas and try new methods. Disruption has become the norm, so you'll need a solid
knowledge base that allows you to stay agile in a changing landscape. It's an approach that sets the world's
most influential business leaders apart, and one that'll prepare you for a thriving business career of your own.
CONTENTS
Top reasons to choose Monash
Business School                          2
Where do I start?                        4
Build your future, tailor your degree    6
Double degrees                           9
Monash Business School
Scholars Program10

Our comprehensive courses
Bachelor of Business                    12
Bachelor of Business Administration     16
Bachelor of Commerce                    20

Our specialist courses
Bachelor of Accounting                  24
Bachelor of Actuarial Science           27
Bachelor of Banking and Finance         28
Bachelor of Economics                   31
Bachelor of Finance                     32
Bachelor of International Business      35
Bachelor of Marketing                   36
How are the degrees structured?         38
Taking your studies further             40
Entry requirements at a glance          41

Course information fast facts
Look for these icons on each course
page for key information.

           Location

           Duration

           Intakes

           Requirements

           Comprehensive course

           Specialist course

                                              1
TOP REASONS TO CHOOSE
    MONASH BUSINESS
    SCHOOL
    TRULY GLOBAL                                                                  MORE FLEXIBILITY                                                              WORLD-RENOWNED
    Monash offers a truly global education, with                                  More than any other university in Australia,                                  Monash Business School is regarded among
    many ways to combine overseas travel with                                     Monash allows you to shape your course to fit                                 the world's leading business schools. We're
    study. Our network of over 100 partner                                        your future. You'll benefit from a wider range                                placed in the top 1 per cent of business
    universities worldwide offers opportunities                                   of single and double degrees, greater choice                                  schools with the coveted triple accreditation1
    for semester exchange and summer/winter                                       in majors and electives, the opportunity to                                   globally. It's why studying at Monash Business
    programs. The Berkeley Haas Global Access                                     do a second major from another faculty, and                                   School gives status to your CV.
    Program offers the opportunity to study at the                                a broader perspective on your studies. With
    University of California in the innovation hub                                a double degree you can combine business
    of Silicon Valley. Study tours to Europe, Asia,                               or commerce with law, engineering, arts,
    South America and the US are also available to                                education, IT, science and more.
    see international business in action. If you have
    an appetite for adventure and new challenges,
    you could apply for an internship overseas to
    deepen your understanding of global workplace
    cultures – and boost your CV.

    WORK-READY                                                                    BETTER CONNECTED                                                              INNOVATIVE LEARNING
    Employers prefer Monash graduates for a reason                                Relationships are the bread and butter of                                     At Monash you won't spend all your time
    – our degrees get you out of the classroom and                                business. It's why we give our students the                                   sitting in lectures. In our flipped classrooms,
    into the workplace, giving you the practical skills                           opportunity to meet influential employers and                                 you'll find a range of resources to help build
    sought by employers. Corporate projects and                                   work on industry projects from year one. Plus,                                your understanding of a topic before class.
    industry placements (internships) with leading                                by joining the Monash Business School alumni                                  That way, your time in the classroom can
    companies mean you'll graduate better prepared                                community you'll become part of a huge network                                be spent applying what you've learnt to real
    and suitably skilled.                                                         of ambitious, high-achieving professionals to                                 business problems – with teachers on hand
                                                                                  stay connected with throughout your career.                                   to offer practical guidance. And in your final-
    Monash Business School offers the opportunity
                                                                                                                                                                year capstone unit, you'll get real workplace
    to participate in cutting-edge learning programs                              Our specialist graduate development programs,
                                                                                                                                                                experience that counts towards your degree.
    such as the unit in entrepreneurship delivered                                as well as our clubs and societies, offer
    by Strategic Design Innovators from Isobar.                                   opportunities to meet graduate recruiters and
    Monash collaborates with this award‑winning                                   industry leaders.
    global digital design agency to offer a series of
    workshops and boot camps that will challenge
    you to step into the exciting world of start-ups.

    1	Monash Business School is accredited with AACSB International (Association to Advance Collegiate Schools of Business – the most recognised global accrediting body for business schools of this kind),
       EQUIS (European Quality Improvement System) and AMBA (Association of MBAs).
    2 QS World University Rankings 2018.
    3 QS World University Rankings by Subject 2018.
    4 Excellence in Research for Australia (ERA) Report (2015-2018).

2
I was lucky enough to be part of the 'Game
                                            Changers' program at EY (Ernst & Young) in my first
                                            year, where I got to network with other students
                                            and connect with people from industry. It also gave
                                            me a real insight into my future career!"
                                            CATHERINE KOPEC
                                            Bachelor of Business

QS WORLD
UNIVERSITY
RANKINGS
Monash University
• No.59 in the world in the latest
  QS World University Rankings
• No.59 in the world for graduate
  employability2
By subject³
• No.23 in the world for Accounting
  and Finance
• No.29 in the world for Business
  and Management
• No.45 in the world for Economics
  and Econometrics
• No.26 in the world for Law

EXCELLENCE IN
RESEARCH FOR
AUSTRALIA (ERA)4
We are rated five stars
(well above world standard) for:
• Accounting, Auditing and Accountability
• Econometrics
• Law
• Marketing
• Statistics

We are rated four stars
(above world standard) for:
• Applied Economics
• Banking and Finance
• Business and Management
• Commerce
• Economics

                                                                                                  3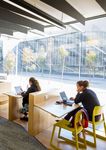 WHERE DO
    I START?
    Studying business at Monash gives you more choice
    and more flexibility, so finding what's right for you
    takes some planning. Here are a few pointers to help
    narrow down your options.
    Are you a people or a numbers person?
    This is a good way to start thinking about whether to take a commerce or business path.
    Business offers practical learning, as you'll develop a deep insight into how organisations work
    across all business functions. As a general rule, business also has a stronger focus on people-
    based topics such as marketing, management, business law and HR.
    Commerce is more analytical and conceptual, with a bigger emphasis on quantitative and
    mathematical topics such as business analytics, econometrics, marketing science and
    actuarial science. Once you've built this specialised knowledge, you'll be able to use data
    to solve problems and find solutions in commercial contexts.

    How much maths have you done?
    The level of maths you've completed (or will complete) in Year 12 will determine some
    of the options available to you. The table on the right breaks it down in detail.

    Do you want a comprehensive or specialist degree?
    Do you know exactly what area of business you want to study? Or do you want to
    taste‑test a few different areas first? With us, you can either do a comprehensive or
    a specialist degree.
    A comprehensive degree allows you to select from a wide range of subjects within
    business, business administration or commerce, and then you can customise your course
    to make it uniquely yours. With a specialist course, you'll begin in your area of interest
    from day one, which is perfect if you have a specific goal or field of study firmly in your
    sights. Our specialist courses are also designed to ensure that you meet any accreditation
    requirements and that you have the right combination of skills needed for your future
    professional field.

    Study options
    There are a number of ways to explore the same study area, depending on the emphasis
    you choose. If, for example, you're really interested in economics, you could choose
    to do a Bachelor of Economics. Or you could do a major in economics and business
    strategy in a Bachelor of Business, or a major in finance and economics in a Bachelor
    of Business Administration, or even major in economics in a Bachelor of Commerce.
    The same goes for accounting. You could choose to do a Bachelor of Accounting, which
    gives you the opportunity to undertake study that counts towards professional accounting
    accreditation. Or you can major in accounting in a Bachelor of Commerce, Business or
    Business Administration. You can also do accounting units in the Bachelor of International
    Business. The table on the right explains the options for each study area.

    Pathway programs
    If you're eager to study at Monash, there are a number of ways to start your journey.
    The Monash Access Program is a part-time option that makes undergraduate study more
    achievable for students who are 21 years or over.
    And if you don't quite achieve the ATAR you need to get into your course directly, our
    Diploma of Tertiary Studies offers an alternate route. There's also a range of other pathways
    – including those for Indigenous students and TAFE or VET students – that make studying
    at Monash possible.

4
Year 12 maths 90+

                                                                                                   Year 12 maths 82+

                                                                                                                       Year 11 maths 72+
                                                                               High level of
Study options
ACCOUNTING
Bachelor of Commerce – accounting major                                              ●

Bachelor of Business – accounting major                                                                ●

Bachelor of Accounting                                                                                 ●

Bachelor of Business Administration – accountancy major                                                                    ●

ANALYTICS AND MATHEMATICAL
Bachelor of Commerce – actuarial studies major                                       ●

Bachelor of Commerce – business analytics major                                      ●

Bachelor of Commerce – econometrics major                                            ●

Bachelor of Actuarial Science                                                        ●

Bachelor of Economics – mathematical economics and econometrics stream               ●

Bachelor of Business – business statistics major                                                       ●

BEHAVIOURAL COMMERCE
Bachelor of Commerce – behavioural commerce major                                    ●

BUSINESS LAW AND TAXATION
Bachelor of Commerce – business law minor                                            ●

Bachelor of Business – business law major                                                              ●

Bachelor of Business – taxation major                                                                  ●

ECONOMICS
Bachelor of Commerce – economics major                                               ●

Bachelor of Economics                                                                ●

Bachelor of Business – economics and business strategy major                                           ●

Bachelor of Business Administration – finance and economics major                                                          ●

Bachelor of Business Administration – economics and business decisions minor                                               ●

FINANCE
Bachelor of Commerce – finance major                                                 ●

Bachelor of Finance                                                                  ●

Bachelor of Business – banking and finance major                                                       ●

Bachelor of Banking and Finance                                                                        ●

Bachelor of Business Administration – finance and economics major                                                          ●

INTERNATIONAL BUSINESS
Bachelor of Business – international business major                                                    ●

Bachelor of International Business                                                                     ●

MANAGEMENT
Bachelor of Commerce – management studies major                                      ●

Bachelor of Business – business management major                                                       ●

Bachelor of Business – human resource management major                                                 ●

Bachelor of Business Administration – management practice major                                                            ●

MARKETING
Bachelor of Commerce – marketing science major                                       ●

Bachelor of Business – marketing major                                                                 ●

Bachelor of Marketing                                                                                  ●

Bachelor of Business Administration – marketing and communications major                                                   ●

SUSTAINABILITY
Bachelor of Commerce – sustainability major                                          ●

                                                                                                                                           5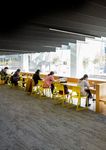 BUILD YOUR FUTURE,
    TAILOR YOUR DEGREE
    We can prepare you for a career in business,
    however you imagine it. With a huge range of courses,
    real-world learning and study abroad opportunities,
    you can tailor a degree to your interests
    and goals.

6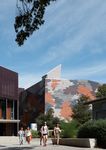 Comprehensive courses
You don't have to know exactly where you want to be in three years to kick off your
studies now. With a comprehensive course, you can cast your net wide to discover what
areas of business interest you most before choosing your major.
Our comprehensive courses are made up of core units, a major and a number of elective
units. The great thing about elective units is that you can use them to study abroad, go
on a study tour, complete an industry placement project, or even take up a second major
from within the Business School or from another faculty.
Our comprehensive courses:
• Bachelor of Business
• Bachelor of Business Administration
• Bachelor of Commerce

Specialist courses
Have a pretty good idea of where you're headed? With a specialist course, you'll take
11 or 12 units in your specialist area which means you can spend more of your studies
in one area to start building a specific skill set from your first day.
The great thing about a specialist degree is that they're specifically designed to ensure
that you meet any accreditation requirements, while giving you flexibility to do other things
within your degree. With a specialist degree you can still study abroad or even complete an
industry placement.
Our specialist courses:
• Bachelor of Accounting
• Bachelor of Actuarial Science
• Bachelor of Banking and Finance
• Bachelor of Economics
• Bachelor of Finance
• Bachelor of International Business
• Bachelor of Marketing

Majors and minors
When you enrol in a comprehensive course, your options are wide open – but eventually
you'll start to focus on more specific areas of study.
Your major is the main area of study for your degree. It's made up of 48 points (eight units)
from a single discipline, studied over the three years of your course. A minor is the second
focus area – it's made up of 24 points (four units) from a single discipline.

Double degrees
This is a great option if you have more than one passion and want to expand your career
options. Employers also value interdisciplinary skills and a double degree is a great way
to combine your interests and gain an added advantage in the job market. It allows you
to focus on two different areas at the same time, using the electives from one degree to
make up the required units from the other. By doing it this way, you'll graduate at least
two years sooner than if you studied the courses separately.

Beyond the classroom
In each of our comprehensive, specialist or double degrees, we'll encourage you to start
thinking early on about what and how you want to learn.
First year is the perfect time to start mapping out your degree and explore ways to gain
industry experience. During your degree, you'll also complete a capstone unit, which can
be a corporate or community project, a research project or an internship. You can even do
an internship overseas, which means you'll get work experience and an adventure rolled
into one!
As the largest business school in Australia, we'll also support you to study overseas and
explore international businesses up close. We offer global summer and winter programs
with universities across Europe and in the USA, and study tours in Asia, USA and Europe.
You'll also have the chance to hear from international industry leaders at networking events.
At Monash Business School, you'll gain the practical skills that employers value and the
broad range of perspectives that the world of business needs.
Want to see our comprehensive, specialist and double degree courses
in action? Go to page 38 to see some course map examples.

                                                                                                7
DOUBLE DEGREES
University is a time to expand your knowledge in the areas that interest
you. It's why at Monash we offer one of the largest double degree
programs in the country – giving you the freedom to combine your
Monash Business School degree with other areas of study, including
law, engineering, arts, education and IT.
So if you're feeling the pull to explore more than one discipline, a double degree could be the right move. It's a great
way to get the most out of the time you spend studying, enhance your main degree with a complementary skill set,
and expand your employability in the workforce.

Double degrees through Monash Business School
If you're set on a career in business, you may wish to consider taking two degrees within the Business School.
You can study a double degree in Business or Commerce, giving you the opportunity to expand your business skills.

   Business double degrees
   Combine a Bachelor of Business with a major* in:                                                                   With any of these degrees:
   • Accounting
   • Banking and finance
                                  • Economics and business strategy
                                  • Human resource management                                            +            • Bachelor of Accounting
                                                                                                                      • Bachelor of Banking and Finance
   • Business statistics          • International business                                                            • Bachelor of Marketing
   • Business law                 • Marketing                                                                         • Bachelor of International Business
   • Business management          • Taxation

   Commerce double degrees
   Combine a Bachelor of Commerce with a major* in:                                                                   With any of these degrees:
   • Accounting
   • Actuarial studies
                                 • Economics
                                 • Finance                                                               +            • Bachelor of Actuarial Science
                                                                                                                      • Bachelor of Economics
   • Behavioural commerce        • Management studies                                                                 • Bachelor of Finance
   • Business analytics          • Marketing science
   • Econometrics                • Sustainability

* Conditions apply with the choice of majors in the Bachelor of Business and Bachelor of Commerce.
For more information about double degrees, visit monash.edu/study

Double degrees with other faculties
Keen to cast your net a little wider? You can combine your Business, Business Administration, Commerce,
International Business or Marketing degree with a course from another faculty. This breadth of knowledge can
open exciting career opportunities – for example, a Business/Arts double degree could lead to a career managing
an arts organisation, and an Engineering/Commerce degree would make you the perfect candidate for a business
development or management role in an engineering firm.
                                                                           Bachelor of                                       Bachelor of
                                                    Bachelor of             Business                 Bachelor of            International    Bachelor of
Double degrees                                       Business             Administration             Commerce                 Business       Marketing
Course
Arts                                                      ●                        ●                       ●                        ●             ●

Biomedical Science                                                                                         ●

Design                                                    ●

Computer Science                                                                                           ●

Education (Honours)                                       ●

Engineering (Honours)                                                                                      ●

Global Studies                                                                                             ●

Fine Art                                                  ●

Information Technology                                    ●                                                ●

Laws (Honours)                                                                                             ●

Media Communication                                       ●                        ●                                                              ●

Music                                                                                                      ●

Science                                                                                                    ●

You'll need to meet the prerequisites of both degrees, so be sure to check with the faculty of the second course to make sure you comply.
For more information about double degrees, visit monash.edu/study

                                                                                                                                                             9
MONASH BUSINESS
     SCHOOL SCHOLARS
     PROGRAM
     We're committed to recognising and encouraging potential.
     The Monash Business School Scholars Program is for
     high-performing students with an appetite for business.

     What does the Business School Scholars                                                                        Eligibility
     Program include?                                                                                              If you're a domestic student with an ATAR of 98 or above,
     • $8000 each year of your degree*                                                                             you may be eligible for this competitive scholarship. You also
     • $2000 one-off travel grant, which can go towards an overseas                                                need to be enrolling in a comprehensive or specialist degree
         study experience at one of our international campuses, or through                                         through Monash Business School, or one of these double degrees:
         a partner university                                                                                      • Bachelor of Commerce and Bachelor of Actuarial Studies
     •   access to special on-campus study facilities                                                              • Bachelor of Commerce and Bachelor of Economics
     •   support from academic mentors throughout your course                                                      • Bachelor of Commerce and Bachelor of Finance
     •   career/study advice and mentorship from a working Monash                                                  • Bachelor of Business and Bachelor of Accounting
         alumnus/alumna                                                                                            • Bachelor of Business and Bachelor of Banking and Finance
     •   the opportunity to develop your leadership skills through our                                             • Bachelor of Business and Bachelor of Marketing
         Professional Development Series                                                                           • Bachelor of Business and Bachelor of International Business.
     •   an invitation to participate in our award-winning Transforming
                                                                                                                   Whichever course you choose, it needs to be among your top
         the Future – Leaders Program, where you'll learn how to
                                                                                                                   preferences on your VTAC application form.
         implement sustainable change in any organisation.

     * $8000 paid per year (48 credit points of study), until the minimum points for your degree are completed, up to a maximum of four years.

10
Caulfield
                                                                          BACHELOR OF BUSINESS
                 3 years                                                  How are brands built? What causes stock                                          Where it could lead
                                                                          markets to soar (and slide)? Why do some                                         There are a huge number of career options.
                 February and July                                        businesses boom and others fail?                                                 Our graduates go on to work in management,
                                                                          If you're intrigued by what makes markets, brands                                consulting, accounting, economics, marketing,
                 ATAR¹:     82.10                                                                                                                          taxation, entrepreneurial activities and
                                                                          and organisations function effectively, a business
                 IB¹:       30                                            degree could be a perfect fit.                                                   international business. Plus, with a degree from
                                                                                                                                                           an internationally-recognised business school,
                 MG:        75
                                                                          A quick overview                                                                 you'll have opportunities for employment across
                 Comprehensive                                            This is a wide-ranging degree, designed to give                                  the globe.
                                                                          you the broad range of skills and experiences
     COURSE CODE: B2000
     CRICOS: 056414D                                                      you'll need for a career in business. You'll also be
                                                                                                                                                           Beyond the classroom
                                                                          prepared for roles with start-ups, not‑for‑profits                               As part of the degree you'll have the opportunity
                                                                          and NGOs.                                                                        to take part in:
                                                                                                                                                           • industry placements and projects with
                                                                          How does it work?                                                                   leading brands
                                                                          You'll start by studying the core units of accounting,                           • international exchange programs with one
                                                                          marketing, business law, management, economics,                                     of our 100-plus partner universities around
                                                                          business statistics and finance. Then, once you                                     the world
                                                                          have a taste for each area, you'll choose to major                               • leadership, professional development and
                                                                          in one or two areas to develop deeper skills. In fact,                              volunteering programs
                                                                          your second major can be from within the Business                                • student professional societies
                                                                          School or a different faculty.                                                   • networking opportunities.
                                                                          To find out how this degree is structured, go to
                                                                                                                                                           Prerequisites
                                                                          page 38 to see it in action in a course map.
                                                                                                                                                           VCE
                                                                          This degree could be for you if …                                                English: Units 3 and 4: a study score of at least
                                                                                                                                                           30 in English (EAL) or 25 in English other than EAL.
                                                                          You're looking for a course with a practical
                                                                          focus and want choice and flexibility. It's a                                    Maths: Units 3 and 4: a study score of at
                                                                          comprehensive degree that gives you plenty of                                    least 22 in one of Mathematical Methods (any)
                                                                          options – with 10 majors and 10 double degree                                    or Specialist Mathematics or at least 25 in any
                                                                          alternatives. If you're looking for broad-based                                  other mathematics.
                                                                          skills or you haven't yet decided how you want to
                                                                          specialise, a Bachelor of Business could be right                                IB
                                                                          for you.                                                                         English: Level 1.
                                                                                                                                                           Maths: Level 2.
                                                                                                                                                           For prerequisite subject requirements,
                                                                                                                                                           please refer to page 41.

                                                                                                                                                         Indicative¹                Indicative¹                 Monash
                                                                          Double degrees                                                                    ATAR                      IB score                 Guarantee
                                                                          Course
                                                                          Accounting                                                      4                    85                         31                         75
                                                                          Arts                                                            4                  83.60                        30                         75
                                                                          Banking and Finance                                             4                    85                         31                         75
                                                                          Design                                                          4                  85.15                        31                         75
                                                                          Education (Honours) – Primary Education                       4.25              E:85+ RC                   E:29+ RC                     75 RC
                                                                          Education (Honours) – Secondary Education                     4.25              E:85+ RC                   E:29+ RC                     75 RC
                                                                          Fine Art                                                        4                E:85 RC                    E:31 RC                     75 RC
                                                                          Information Technology                                          4                  86.60                        31                         75
                                                                          International Business                                          3²                 83.05                        30                         75
                                                                          Marketing                                                       4                  83.80                        30                         75
                                                                          Media Communication                                             4                  84.10                        30                         75

     1	The scores provided are to be used as a guide only, and are either the lowest selection rank to which an offer was made in 2019 or an estimate (E). RC – Range of criteria. For double-degree courses, you must meet the
        prerequisites for both courses. CRICOS codes for double-degree courses are available at monash.edu/study
     2 Completion of a double degree in the three-year timeframe depends on choice of major.

12
I've had a number of partners and
directors at different firms tell me
that they look really favourably on
Monash graduates. It's been a really
big positive and made my life easier
applying for graduate positions."
BRENT PATTERSON
Bachelor of Business

                                       13
MAJORS
Accounting                                                                      Economics and business strategy
Also available as a minor                                                       Also available as a minor
Learn the nuts and bolts behind any business, no matter how big or small.       In economics, we analyse how people and societies choose to use their
With a major in accounting, you'll focus on the financial transactions          resources – making it a hugely valuable area of study for any business.
that go into making businesses work – and develop the practical skills          With an economics and business strategy major, you'll explore the
to record, report and analyse this information effectively. You'll study        principles at the heart of our economy and learn how to apply them in
how financial statements allow a company to report on its operations            business. You'll be able to offer important insights in business strategy,
and financial position to managers and shareholders. You'll gain an             development and management.
understanding of how accounting plays a pivotal role in the governance
and performance management processes of organisations. And you'll               Human resource management
learn how accounting helps businesses grow through strategic, financial         Also available as a minor
and operational insights. Depending on your electives, you may meet the         A business is only as good as the workforce behind it. With the right people-
accounting accreditation requirements of:                                       focused strategies, you can help organisations achieve higher business
• CPA Australia                                                                 performance while creating a great working culture. A major in human
• Chartered Accountants Australia and New Zealand                               resource (HR) management will teach you the ins and outs of employment
• The Institute of Public Accountants                                           law, industrial relations, workforce planning and HR strategy, and give you
• The Chartered Institute of Management Accountants                             the tools to help people – and organisations – realise their potential.
• The Association of Chartered Certified Accountants.
                                                                                International business
                                                                                Also available as a minor
Banking and finance
Also available as a minor                                                       We all know that doing business today is a global affair. But for
Money. Credit. Investment. Study the financial systems our economy              organisations, the implications of this extend much further than just
is built on – and explore how thousands of institutions and investment          connecting with consumers from around the world. An international
houses across the world are using these systems to shape the future.            business major will give you an insight into international supply chains,
You'll learn about money circulation, credit, investments, financing,           multicultural workforces, legal and government frameworks, global
superannuation and more, and finish your major equipped for a career            economies and the ethical implications of operating in international
that may span the globe.                                                        environments.

Business law                                                                    Marketing
                                                                                Also available as a minor
Also available as a minor
While you won't graduate with the qualifications to work as a barrister         Marketing is all about creating and communicating value – and can be
or solicitor, you'll have a knowledge base that's incredibly important          the making (or breaking) of an organisation. With a good understanding
for any organisation. With an understanding of how national, state              of the complexities that go into successful marketing, this major will
and international laws impact business, you'll be able to identify and          give you the know-how to help businesses build brands, connect with
manage legal risks in different situations. Study areas include contracts,      consumers and stand out in crowded global markets.
trade practices, internal relations, consumer and creditor protection,
                                                                                Taxation
international relations and taxation. This major will also teach you to
                                                                                Also available as a minor
identify and apply common law principles and legislation to support the
decision-making processes in a range of business environments.                  Every business has to pay its taxes – but the larger an organisation
                                                                                gets, the more complicated this process becomes. It's why today,
Business management                                                             understanding the complexities of different taxation systems is a key
Also available as a minor                                                       business skill. This major covers the legal, commercial and economic
The right management can be the difference between a successful                 impacts of business taxation, and will prepare you to offer insights that
business and one that struggles to stay afloat. With this major you             can help organisations make sound business decisions. You'll learn
can develop the skills to effectively manage private, public and                about current taxation concepts, and how to work with taxation systems
not‑for‑profit organisations in any industry – covering key areas such          in Australia, China and other countries.
as communication, organisational change, business strategy and new
technology. You'll be in a position to tackle a range of organisational
challenges, address strategic goals across different industries, improve
existing processes and potentially create business opportunities.

Business statistics
Also available as a minor
Today, organisations have access to more customer and competitor data
than ever before – from population census and opinion polls, to sales
and demand data. But it doesn't mean much without someone who can
interpret it. Understanding business statistics gives you the key to unlock
meaning in a world full of information. As part of this major, you'll work
with the latest computer-based statistical models, learn to apply statistical
modelling and forecasting techniques in a business context, and explore
how to get the most out of different types of data.

                                                                                                                                                                15
BACHELOR OF BUSINESS
                                                                            ADMINISTRATION
                  Peninsula

                  3 years

                  February and July                                         Uber. Boost. Deliveroo. If these companies                                         Where it could lead
                                                                            have taught us anything, it's that                                                 You'll graduate with the practical skills to jump
                  ATAR¹:    70
                                                                            entrepreneurial flair mixed with practical                                         into a career with an established organisation
                  IB¹:      25                                              skill can turn a great idea into a booming                                         or even start your own business. Depending on
                  MG:       70                                              business.                                                                          your major, you might find yourself working in
                                                                            From bringing ideas to life to examining the                                       accounting, financial or business management,
                  Comprehensive
                                                                            balance sheet, here's your chance to get a real-                                   economics or marketing. And with an
     COURSE CODE: B2007                                                     world understanding of the many factors that                                       internationally-recognised degree, like all degrees
     CRICOS: 079046M                                                                                                                                           at Monash Business School, your prospects may
                                                                            come together to make a business work.
                                                                                                                                                               extend well beyond Australia.
                                                                            A quick overview
                                                                            Hands-on and commercially focused, this
                                                                                                                                                               Beyond the classroom
                                                                            comprehensive degree will teach you the ins                                        As part of the degree you'll have the
                                                                            and outs of business – from management to                                          opportunity to:
                                                      ?                     marketing and everything in between.                                               • go on an international exchange program
     DID YOU KNOW?                                                                                                                                               with one of our 100-plus partner universities
     As a domestic student applying                                         How does it work?                                                                    around the world
     for the Bachelor of Business                                           As you develop a strong foundational knowledge                                     • hear from industry leaders
     Administration, you may be eligible                                    in business, you'll start to focus on a specific area,                             • work on real community cases and
     for a $5000 scholar's grant to help                                    choosing to major in accountancy, finance and                                        industry projects
     you get started on your university                                     economics, management practice, or marketing                                       • take part in industry placements.
     journey. The best bit – there's no                                     and communications. Alternatively, you can choose
     need for extra paperwork! Applicants                                   to major in business administration to gain a broad                                Prerequisites
     will be automatically assessed                                         overview of business operations.                                                   VCE
     based on information provided to                                                                                                                          English: Units 3 and 4: a study score of at
     VTAC. A number of conditions will                                      To find out how this degree is structured, go to
                                                                                                                                                               least 30 in English (EAL) or 25 in English other
     be considered during the grant                                         page 38 to see it in action in a course map.
                                                                                                                                                               than EAL.
     assessment process, including
     academic merit, living in the local                                    This degree could be for you if …                                                  Maths: Units 1 and 2: a satisfactory completion
     area, low socioeconomic status and                                     You're interested in how businesses operate on                                     in two units (any study combination) of General
     under-represented groups.                                              different levels and want to do it in a hands-on                                   Mathematics or Mathematical Methods or Specialist
                                                                            setting. This course covers the foundational                                       Mathematics; or Units 3 and 4: any mathematics.
                                                                            skills required to make any organisation run
                                                                                                                                                               IB
                                                                            smoothly. It's also great if you're wanting a
                                                                                                                                                               English: Level 1.
                                                                            broad understanding of business fundamentals
                                                                            while also focusing on a specific area of study.                                   Maths: Level 1.
                                                                            You can do this by double-majoring in business
                                                                                                                                                               For prerequisite subject requirements,
                                                                            administration (which will give you a broad
                                                                                                                                                               please refer to page 41.
                                                                            overview of business) and in another area of study
                                                                            such as accountancy or management practice,
                                                                            or combine it with one of the dynamic double
                                                                            degrees on offer.

                                                                                                                                                      Indicative¹                    Indicative¹                    Monash
                                                                            Double degrees                                                               ATAR                          IB score                    Guarantee
                                                                            Course
                                                                            Arts2                                                     4                    E:80                           E:29                           70
                                                                            Media Communication         3
                                                                                                                                      4                    E:80                           E:29                           70

     1	The scores provided are to be used as a guide only, and are either the lowest selection rank to which an offer was made in 2019 or an estimate (E). For double-degree courses, you must meet the prerequisites for both courses.
        CRICOS codes for double-degree courses are available at monash.edu/study
     2 Some travel between the Peninsula campus and the Caulfield and/or Clayton campuses will be required.
     3 Some travel between the Peninsula campus and the Caulfield campus will be required.

16
The course develops your practical
skills and there are many areas to major
in. I'm double majoring in marketing
communications and management, which
are both very people-focused. I love
relationship building and helping people.
In management, I'm interested in retail,
people and event management; and in
marketing, designing campaigns that
appeal to consumers. Some of my peers
have started their own businesses while
they've been studying. Maybe one day
I'll join them."
JENNY HOANG
Bachelor of Business Administration

                                            17
MAJORS
     Accountancy
     Also available as a minor
     Gain the strong technical skills you'll need to work in accounting across
     public and private sectors. In this major, you'll build a skill set that includes
     financial accounting, management accounting, corporate finance, taxation,
     auditing and financial analysis. Depending on your electives, this degree
     could also prepare you to meet the accounting accreditation requirements of:
     • CPA Australia
     • Chartered Accountants Australia and New Zealand
     • The Institute of Public Accountants
     • The Chartered Institute of Management Accountants
     • The Association of Chartered Certified Accountants.

     Business administration studies
     Learn to deal with the unique challenges facing organisations today,
     and develop innovative ways of approaching business – all while growing
     your leadership and management skills. This area of study offers a unique
     opportunity to choose units from other majors to craft a degree that's
     tailored. If you're looking to run your own business one day, this major
     could be perfect for you.

     Finance and economics
     Learn how money, banking, credit and investments work – and build the
     skill set you need to manage them successfully. You'll learn how to develop
     financial policies and products, and gain knowledge that will enable you
     to solve complex financial problems using mathematical models and
     techniques. The units in this major will teach you to develop financial
     policies and products, solve complex financial problems, manage risk,
     conduct forecasts and set up budgets.

     Marketing and communications
     Also available as a minor
     With more ways than ever to connect with consumers, understanding
     the complexities behind effective marketing is essential for any business.
     This major will give you the know-how to create and implement successful
     marketing strategies in any context.

     Management practice
     Also available as a minor
     Learn to look at an organisation from the outside, and critically evaluate
     where better management could make a big difference. You'll learn the
     finer details of management theory – including business communication,
     project management and professional development – and how to put theory
     into practice.

     MINORS
     Economics and business decisions
     The relationship between business and economics is an important aspect
     of today's business world. You'll be introduced to macroeconomic and
     microeconomic frameworks, and learn how to apply these concepts in
     a business setting. You'll also learn about the effects of economics on
     policy, as well as the connection between economics, international trade,
     money, banking and finance.

18
BACHELOR OF
                                                                          COMMERCE
                 Clayton

                 3 years

                 February and July                                        Commerce is an integral part of our society.                                     With 12 double degree options and 10 majors,
                                                                          The desire to trade what we have for what                                        our Bachelor of Commerce offers a huge amount
                 ATAR¹:     90.35
                                                                          we want has shaped how people and                                                of flexibility. It means you can get started without
                 IB¹:       33                                            nations have interacted for millennia.                                           necessarily knowing where you'll end up.
                 MG:        863                                           Today, commerce impacts decision-making,                                         Where it could lead
                                                                          leadership, innovation and policy development on
                 Comprehensive                                                                                                                             You'll develop the professional skills to manage
                                                                          a global scale.
                                                                                                                                                           an organisation, and the analytical abilities
     COURSE CODE: B2001
     CRICOS: 013382G
                                                                          Join the brilliant minds of the commercial world                                 to transform businesses from the inside out.
                                                                          – the people taking an analytical approach to                                    A degree in commerce will give you a strong
                                                                          problem-solving, and influencing change in                                       foundation that could take you in many different
                                                                          commercial settings. If you're a clever thinker who                              directions – from actuarial positions and data
                                                                          likes to unpack problems and consider ideas from                                 analytics, to consulting, finance and economics.
                                                                          a fresh perspective, commerce presents a world
                                                                          of exciting career prospects.                                                    Beyond the classroom
                                                                                                                                                           As part of the degree you'll have the opportunity
                                                                          A quick overview                                                                 to take part in:
                                                                          This is a comprehensive degree with an analytical                                • industry placements with leading companies
                                                                          focus. You'll learn to think conceptually, solve                                 • an international exchange
                                                                          problems analytically and use data to make informed                              • international and domestic study tours
                                                                          decisions. It's the perfect foundation for a career                              • industry projects
                                                                          in business.                                                                     • a range of leadership, professional
                                                                                                                                                              development and volunteering programs
                                                                          How does it work?                                                                • networking events.
                                                                          You'll start by studying a range of core units
                                                                          to get a sense of where your interests lie. Then                                 Prerequisites
                                                                          you'll begin to build specialist skills, majoring
                                                                                                                                                           VCE
                                                                          in accounting, actuarial studies, behavioural
                                                                                                                                                           English: Units 3 and 4: a study score of at least
                                                                          commerce, business analytics, econometrics,
                                                                                                                                                           30 in English (EAL) or 25 in English other than EAL.
                                                                          economics, finance, management studies,
                                                                          marketing science or sustainability. You can                                     Maths: Units 3 and 4: a study score of at least
                                                                          also choose to do a second major from within                                     25 in Mathematical Methods (any) or Specialist
                                                                          the Business School or from another faculty.                                     Mathematics.
                                                                          To find out how this degree is structured, go to                                 IB
                                                                          page 38 to see it in action in a course map.                                     English: Level 1.

                                                                          This degree could be for you if …                                                Maths: Level 3.
                                                                          You have strong mathematical skills and enjoy                                    For prerequisite subject requirements,
                                                                          analysing problems to find the best solutions.                                   please refer to page 41.

                                                                                                                                                  Indicative¹                   Indicative¹                    Monash
                                                                          Double degrees                                                             ATAR                         IB score                    Guarantee
                                                                          Course
                                                                          Actuarial Science                                        4                  93.70                           36                           86
                                                                          Arts                                                     4                  92.45                           35                           86
                                                                          Biomedical Science                                       4                  93.95                           36                           88
                                                                          Computer Science                                         4                  96.95                           39                           88
                                                                          Economics                                                4                  92.10                           34                           86
                                                                          Engineering (Honours)2                                   5                    93                            35                           86
                                                                          Finance                                                  4                  91.45                           34                           86
                                                                          Global Studies                                           4                  92.35                           35                           86
                                                                          Information Technology                                   4                  92.45                           35                           86
                                                                          Laws (Honours)                                         5.25                   98                            40                           94
                                                                          Music                                                    4                94.30 RC                        36 RC                        86 RC
                                                                          Science                                                  4                  91.90                           34                           86

     1	The scores provided are to be used as a guide only, and are either the lowest selection rank to which an offer was made in 2019 or an estimate (E). RC – Range of criteria. For double-degree courses, you must meet the
        prerequisites for both courses. CRICOS codes for double-degree courses are available at monash.edu/study
     2 Not available with all specialisations.
     3 This guarantee doesn't apply to the Laws pathway, which requires an ATAR of 90+.

20
At Monash, I've been involved in
mentoring year 11 and 12 students
from underprivileged backgrounds
to help them understand and
break down the barriers to tertiary
education. I've always had a passion
for consulting and I've been offered
a graduate role at Ernst & Young
next year."
SHAMRON SINGH
Bachelor of Commerce and
Bachelor of Business Information Systems

                                           21
Image: Fadhlur Rahman,
22   Monash University student
MAJORS
Accounting                                                                      Finance
Also available as a minor                                                       Also available as a minor
Understand the crucial role accounting plays in every business, no matter       Our society is built around the exchange of money, and a major in finance
its size. Through financial statements, accounting allows a company             will give you the skills you need to manage and invest money well on behalf
to communicate its operations, financial position and cashflows to key          of organisations. You'll learn how the banking system works, what makes
stakeholders. In this major, you'll learn the ins and outs of recording,        a good investment, and the best approach to solving complex financial
reporting and analysing financial transactions – and how to use this            problems using mathematical models and techniques. Your skill set will
information strategically in a commercial context. Depending on your            cover asset and risk management, capital markets, stock portfolios,
electives, you may meet the accounting accreditation requirements of:           international finance, forecasting and budgeting. In a broader sense, you'll
• CPA Australia                                                                 also learn how the financial policies and products we use are developed.
• Chartered Accountants Australia and New Zealand
• The Institute of Public Accountants
                                                                                Management studies
                                                                                Also available as a minor
• The Chartered Institute of Management Accountants
• The Association of Chartered Certified Accountants.
                                                                                How an organisation manages its resources has a huge impact on its
                                                                                overall success. With a management studies major, you'll build the skills
Actuarial studies                                                               you need to analyse and resolve complex issues in a variety of industry
Also available as a minor                                                       sectors, both government and professional. Your studies will include
Actuarial studies will teach you to use mathematical, econometric and           the latest management theories, organisational behaviour and strategic
financial models to identify, analyse and quantify risk within a business.      management.
You'll develop the technical skills to forecast commercial scenarios,
                                                                                Marketing science
and make recommendations based on your findings – for example, the
                                                                                Also available as a minor
likelihood of economic or property loss, and the impact this would have
on insurance premiums, superannuation and other types of financial              Build a solid understanding of the theories behind successful commercial
investments. Depending on your electives, this major could prepare you          marketing, and use it to help businesses overcome challenges within their
for accreditation with the Actuaries Institute.                                 organisation. This major will give you the confidence to develop effective
                                                                                marketing strategies that help organisations to track and reach their goals.
Behavioural commerce
Also available as a minor
                                                                                Sustainability
                                                                                Also available as a minor
Understanding how and why people behave the way they do is an important
part of any successful business. In this major, you'll use psychology to        As consumers become increasingly aware of the impact their commercial
explain human behaviour in a commercial context – then use this information     decisions have on global systems, organisations of every kind are
to understand how business decisions affect the economy, corporations           starting to move towards more sustainable and ethical practices. In this
and the public sector.                                                          major, you'll learn strategies to deal with the complex economic, social,
                                                                                environmental and sustainability issues facing businesses in every sector.
Business analytics                                                              You'll learn the strategies behind successful sustainable businesses, and
Also available as a minor                                                       the best ways to implement these strategies in any organisation.
With more data being generated than ever before, having the skills to
turn raw findings into useable insights is incredibly valuable. This major      MINORS
will teach you to use data to predict the outcomes of different decisions,
and ultimately guide businesses in the best direction for their future.
                                                                                Business law
You'll develop mathematical, statistical and computing skills, and learn        Almost every decision a business makes will have a legal implication
to analyse complex data in a commercial context.                                – whether it's hiring an employee, launching a marketing campaign or
                                                                                developing a service for customers. Taking a business law minor is a great
Econometrics                                                                    way to complement the rest of your degree. It'll give you a foundational
Also available as a minor                                                       understanding of how the legal system impacts business, the skills to
Today, businesses are dealing with an unprecedented volume of data              apply relevant legal principles and the ability to conceptualise the legal
– but to use it effectively, they need to process it quickly and efficiently.   implications of business decisions.
In econometrics, you'll learn to use mathematics and statistics to interpret
data, analyse information, develop economic and business forecasts,
and construct econometric models. You'll be able to use maths to solve
complex economic issues, and your findings will help organisations make
sound economic decisions.

Economics
Also available as a minor
Economics explores how people and societies use their resources
– this major will teach you how to use that information for better
commercial success. You'll learn how individuals, households, companies
and governments interact, and discover how different systems (including
labour, healthcare, financial investment and tax) work as part of society
as a whole. This major will teach you to apply economic tools and analysis
in a business environment – and on a grander scale – to assess and
implement policy change in areas as wide-ranging as tax, government
spending, poverty and the environment.

                                                                                                                                                               23
BACHELOR OF
                                                                          ACCOUNTING
                 Caulfield

                 3 years

                 February and July                                        Accounting is the language of business and                                        An accounting qualification will also give you a solid
                                                                          the foundation of a wide range of careers.                                        base to potentially move into senior management
                 ATAR¹:     83.80
                                                                          It's an integral part of any business, and                                        positions down the track. Depending on your
                 IB¹:       30                                            spreads across different organisational                                           electives, this degree could prepare you to meet
                 MG:        75                                            functions – from finance and HR to senior                                         the accounting accreditation requirements of:
                                                                          management and marketing.                                                         • CPA Australia
                Specialist                                                                                                                                  • Chartered Accountants Australia and
                                                                          Studying a Bachelor of Accounting, you'll discover
     COURSE CODE: B2029                                                   what makes accounting so vital to business success,                                  New Zealand
     CRICOS: 097256G
                                                                          and why it's more than just a numbers game.                                       • The Institute of Public Accountants
                                                                                                                                                            • The Chartered Institute of Management
                                                                          A quick overview                                                                     Accountants
                                                                          This degree will give you a solid technical skill set                             • The Association of Chartered Certified
                                                                          across key areas such as information systems,                                        Accountants.
                                                                          corporate finance, auditing and assurance,
                                                                          financial reporting and data analysis. You'll learn                               Beyond the classroom
                                                                          to interpret data and develop insights that will help                             As part of this degree you'll have the opportunity
                                                                          organisations effectively allocate resources and                                  to take part in:
                                                                          make better business decisions.                                                   • a three-week study program across Europe
                                                                                                                                                            • an international exchange program with one
                                                                          How does it work?                                                                    of our 100-plus partner universities around
                                                                          Your course will be structured around giving                                         the world
                                                                          you exactly what you need to excel in this area                                   • the Chartered Institute of Management
                                                                          – from problem-solving and complex analysis,                                         Accountants (CIMA) Global Business Challenge
                                                                          to communication and professional judgement.                                      • leadership programs
                                                                          The course also comes with electives to prepare                                   • a range of professional development activities.
                                                                          you to meet the requirements of the major
                                                                          professional accounting bodies.                                                   Prerequisites
                                                                                                                                                            VCE
                                                                          This degree could be for you if …                                                 English: Units 3 and 4: a study score of at
                                                                          You're set on a career in accounting, or you're                                   least 30 in English (EAL) or 25 in English other
                                                                          looking to complement another skill set with                                      than EAL.
                                                                          accounting expertise, as you can use your elective
                                                                          units to choose another major or minor. You'll                                    Maths: Units 3 and 4: a study score of at
                                                                          delve deep into the complexities of this one area                                 least 22 in one of Mathematical Methods (any)
                                                                          to build a stronger knowledge base.                                               or Specialist Mathematics or 25 in Further
                                                                                                                                                            Mathematics.
                                                                          Where it could lead                                                               IB
                                                                          With an accounting degree from an internationally-                                English: Level 1.
                                                                          recognised business school, you'll have a range
                                                                          of options open to you – in Australia and around                                  Maths: Level 2.
                                                                          the world. Your studies will prepare you for work in                              For prerequisite subject requirements,
                                                                          areas such as tax, auditing, budgeting, forensics,                                please refer to page 41.
                                                                          liquidation and management.

                                                                                                                                                       Indicative¹                 Indicative¹                   Monash
                                                                          Double degrees                                                                  ATAR                       IB score                   Guarantee
                                                                          Course
                                                                          Business                                                      4                    85                           31                          75

     1 T he scores provided are to be used as a guide only, and are either the lowest selection rank to which an offer was made in 2019 or an estimate (E). For double-degree courses, you must meet the prerequisites for both
        courses. CRICOS codes for double-degree courses are available at monash.edu/study

24
With Monash and Beta Alpha Psi,
a worldwide honours society, I've
travelled to Wellington, Los Angeles
and Washington. On the committee,
we get to give back to members and
organise events that help people
prepare for the workplace and secure
career opportunities. I've been
offered a full-time placement at Grant
Thornton, so I've got a job ready for
when I graduate. There are so many
opportunities beyond technical skills
and studying, you just have to grasp
all of them."
ELLIOTT BATISTE
Bachelor of Accounting

                                         25
My advice to future students is to
     treat every day as a learning experience
     and give yourself plenty of 'me time'.
     Continue to push yourself and go for
     the big opportunities out there. You'll
     be surprised by how much you can
     accomplish if you put that bit more
     effort in."
     JESSICA TRAN
     Bachelor of Actuarial Science

26
BACHELOR OF
ACTUARIAL SCIENCE
                                                                                                                                                                                      Clayton

                                                                                                                                                                                      3 years

If you're big on numbers and the role they                                      They often provide advice, too – for asset                                                            February and July
play in our day‑to‑day lives, actuarial science                                 managers, stockbrokers, bankers and companies
                                                                                                                                                                                      ATAR¹:    92.05
can help you turn your curiosity into a                                         working in risk management. The types of
promising commercial career.                                                    projects you might find yourself working on                                                           IB¹:      34
                                                                                range from the mathematics of customer loyalty                                                        MG:       86
Learn to evaluate risk and opportunity in a
                                                                                schemes to carbon footprint modelling.
business setting, and use your findings to influence                                                                                                                                 Specialist
some of society's most important economic                                       Actuaries play particularly important roles
structures. Actuaries play major roles in a range                               in industries that forecast real-life scenarios,                                         COURSE CODE: B2033
                                                                                                                                                                         CRICOS: 097257F
of organisations, and are often considered the                                  using mathematical and econometric models
backbone of financial security.                                                 to make predictions. For example, the impact of
                                                                                potential economic or property loss on insurance
A quick overview                                                                premiums, superannuation and other types of
In this degree you'll learn to apply mathematical                               financial investments.
concepts to real-life scenarios, and use your
analytical skills to help companies plan for                                    Beyond the classroom
the future. As you further develop your maths                                   As part of the degree you'll have the opportunity
and analytical skills, you'll start to use a range                              to take part in:
of concepts and data findings to solve real                                     • industry placements with leading companies
commercial problems.                                                            • an international exchange
                                                                                • international and domestic study tours
How does it work?                                                               • a range of leadership, professional
Your degree will be tailored to building your skills                               development and volunteering programs
in actuarial science. This degree is accredited                                 • networking events.
by the Actuaries Institute, and may allow you
to achieve Part I of the Actuaries Institute                                    Prerequisites
professional qualification.                                                     VCE
                                                                                English: Units 3 and 4: a study score of at
This degree could be for you if …
                                                                                least 30 in English (EAL) or 25 in English other
You're looking for a way to turn a love of maths                                than EAL.
into an exciting career. You'll learn to identify,
analyse and assess risk in a range of business                                  Maths: Units 3 and 4: a study score of at least
areas – including insurance, superannuation,                                    25 in Mathematical Methods (any) or Specialist
business and financial services, scientific and                                 Mathematics.
social research, and engineering.
                                                                                IB
                                                                                English: Level 1.
Where it could lead
Actuaries are typically found in insurance and                                  Maths: Level 3.
consulting actuarial firms. But they're also in
                                                                                For prerequisite subject requirements,
demand in other industries, such as mining and
                                                                                please refer to page 41.
telecommunications as well as in government
and academia.

                                                                           Indicative¹                  Indicative¹                  Monash
Double degrees                                                                ATAR                        IB score                  Guarantee
Course
Commerce                                                    4                   93.70                         36                          86

1	The scores provided are to be used as a guide only, and are either the lowest selection rank to which an offer was made in 2019 or an estimate (E). For double-degree courses, you must meet the prerequisites for both
   courses. CRICOS codes for double-degree courses are available at monash.edu/study

                                                                                                                                                                                                                             27
BACHELOR OF BANKING
                                                                           AND FINANCE
                  Caulfield

                  3 years

                  February and July                                        Your first job. Your first home. The very first                                    Beyond the classroom
                                                                           four-digit PIN you ever choose. Banks play
                  ATAR¹:    83.65                                                                                                                             As part of this degree you'll have the opportunity
                                                                           a huge role in the way we live our lives. But
                  IB¹:      30                                             there's a lot more to banking than cards,                                          to take part in:
                                                                           accounts and loans.                                                                • a three-week study program across Europe
                  MG:       75
                                                                                                                                                              • the Chartered Institute of Management
                Specialist                                                 As a society, we rely heavily on our banks                                            Accountants (CIMA) Global Business Challenge
                                                                           remaining stable. From capital markets to                                          • the UBS Investment Banking Challenge
     COURSE CODE: B2042                                                    financial forecasting – futures, derivatives, bonds,
     CRICOS: 084684E                                                                                                                                          • internships with major banks, including
                                                                           stocks and more – you'll explore what makes
                                                                                                                                                                 Macquarie
                                                                           banking and finance such a central part of the
                                                                                                                                                              • an international exchange
                                                                           world today, and learn the skills required to build
                                                                                                                                                              • a range of leadership, professional
                                                                           a successful career.
                                                                                                                                                                 development and volunteering programs
                                                                           A quick overview                                                                   • networking events.
                                                                           In this degree you'll focus on the key theories,                                   By studying this course, you could also gain access
                                                                           practices and concepts that underpin the banking                                   to the professional development and mentorship
                                                                           and finance sector, and the skills required for                                    opportunities that come with a Financial Services
                                                                           managing money in an institutional setting.                                        Institute of Australasia (FINSIA) membership.

                                                                           How does it work?                                                                  Prerequisites
                                                                           Your entire course will be structured around                                       VCE
                                                                           building your knowledge and skills in this area –                                  English: Units 3 and 4: a study score of at
                                                                           with a focus on corporate finance, commercial                                      least 30 in English (EAL) or 25 in English other
                                                                           banking, equity markets, financial planning and                                    than EAL.
                                                                           investment banking.
                                                                                                                                                              Maths: Units 3 and 4: a study score of at
                                                                           This degree could be for you if …                                                  least 22 in one of Mathematical Methods (any)
                                                                           You can see yourself working in a bank or                                          or Specialist Mathematics or 25 in Further
                                                                           financial institution down the track. It's also a                                  Mathematics.
                                                                           great knowledge base to have if you're interested                                  IB
                                                                           in trading stocks or investing. When it comes to                                   English: Level 1.
                                                                           money, the more you know, the better.
                                                                                                                                                              Maths: Level 2.
                                                                           Where it could lead                                                                For prerequisite subject requirements,
                                                                           As a banking and finance graduate you'll find plenty                               please refer to page 41.
                                                                           of roles that you're suited to – in banking, insurance,
                                                                           broking, funds management, superannuation,
                                                                           accounting and consulting. You'll have a universal
                                                                           skill set that can take you around the world.

                                                                                                                                                        Indicative¹                  Indicative¹                   Monash
                                                                           Double degrees                                                                  ATAR                        IB score                   Guarantee
                                                                           Course
                                                                           Business                                                      4                     85                           31                           75

     1	The scores provided are to be used as a guide only, and are either the lowest selection rank to which an offer was made in 2019 or an estimate (E). For double-degree courses, you must meet the prerequisites for both courses.
        CRICOS codes for double-degree courses are available at monash.edu/study

28