Nursery Prospectus 2019-2020
Page content transcription
If your browser does not render page correctly, please read the page content below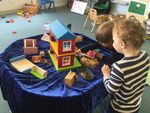 1

                              Nursery Prospectus
                                 2019-2020
                                     In July 2017,
                               July 2013 and July 2010
                        Norman Gate School was deemed to be
                              OUTSTANDING by Ofsted.

                               To read the report please go
                        to the Ofsted website www.ofsted.gov.uk

                                Our headteacher is
                                    Mrs Wilkie.
                                      ______________

Norman Gate School is committed to safeguarding children and promoting the welfare
of children and young people and expects all staff and volunteers to share this
commitment. We will ensure that all our recruitment and selection practices reflect this
commitment. All successful candidates will be subject to DBS checks along with other
relevant employment checks.

The school has one Designated Safeguarding Lead (DSL), Mrs Wilkie and two
safeguarding deputies, Mr Day and Mrs Barnikel, to whom any concerns are reported
and will be dealt with appropriately.
2

 Introduction

Norman Gate is a Primary Community Special School for boys and girls which is
maintained by Hampshire County Council. Most children at Norman Gate School
have an Education Health Care Plan before they come to the school, very
occasionally children may start before the assessment has been completed.

 Norman Gate Nursery

Children are allocated a place in the nursery by the Local Authority. All children
have 5 sessions of 3 hours each per week, either morning or afternoon. Children
can start in the nursery from 2 years 9 months. Children will be assessed and if it is
thought appropriate statutory assessment will be applied for. If the LA agree a
child needs an EHCP you will be fully involved.

We work closely with other professionals to ensure children's needs are met.

On leaving the nursery children may go to a mainstream school, a different
special school or remain at Norman Gate.

During the assessment of their needs the parents will have talked to a number of
people about the best type of school for their child. If it is agreed by everyone
that Norman Gate is the right school then the education department will allocate
a place and the school will be named on the child's EHCP. This will be kept under
regular review.

All of our children have learning difficulties. Some also have an additional
difficulty for example language disorder or they may be on the autistic spectrum.

Our allocated number is 85 which includes 20 part-time nursery places.

Our TOP service supports children on the Autistic Spectrum in pre-schools and
their transition to mainstream school.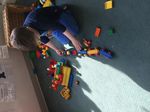 3

 Safeguarding

Safeguarding is very important. Children's safety in every sense is paramount.

We keep children safe through:

      Security such as codes on doors, fences and signing in systems
      Recruitment and vetting – checking all staff and volunteers for suitability
       to work with children
      Curriculum – teaching children how to keep safe physically, emotionally
       and with technology
      Policies, systems and protocols. Staff are aware of signs of abuse,
       radicalisation, neglect etc and know our systems and procedures to
       ensure children are safeguarded
      Most importantly through our culture and others which is one of providing
       a safe environment where children feel able to talk to adults and know
       adults will listen

 School Charter

All children, wherever they are, have certain rights.

   1   All children should be safe from harm
   2   All children have a right to learn
   3   All children have a right to a clean environment
   4   All children should be allowed to relax and play
   5   All children should be listened to and be able to say what they think
       about things

At Norman Gate we all try to show respect by:

   1   Treating each other fairly and kindly
   2   Helping ourselves and each other to learn
   3   Looking after our school and keeping it tidy
   4   Doing all we can to make everyone's playtime happy
   5   Listening and trying to understand each other

If any of the children feel that someone is being unkind to them either by teasing
or by physically hurting them they are encouraged to ask an adult for help and
we will talk to all the children involved. If a parent is concerned about their own
child we would like to be told so that we can find out exactly what is happening.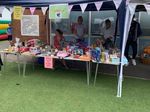 4

 Working Together and Keeping In Touch

We believe that parents play a very important part in the education of their
children and we encourage parents of our children to see themselves as part of
the school. There are lots of ways in which we can work together. We feel it is
important to share good news and work out ways in which we can help
overcome difficulties.
Children have a home/school book to help us communicate with you. We use
this to exchange information and celebrate the best parts of the week. Please
do use it to communicate with us so we can share your good news from home or
deal with any questions you may have. We will write in it weekly.

The teacher is happy to keep in contact with parents through the home/school
book. This is a useful way of sharing information. The teacher will always send a
note home or telephone if there is something special they would like to talk about.

Parents are welcome to come up to school at any time. If you would like to talk
to a particular member staff it is helpful if you can let us know in advance so that
we can arrange a convenient time. If you have any concerns please come and
talk about them rather than worry at home.

 Marvellous Me

We have an App for iPad/phone which parents can sign up to. This enables
teachers to send quick messages/photos to parents to celebrate success. Please
ask the office for a sign up code.

 Text Messaging

We have a text messaging service so we can send parents messages to remind
them about inset days and activities that are coming up.

 News

Monthly Nursery newsletters are sent home to keep you informed.

 Meetings

We will hold a review meeting approximately 6 weeks after your child starts to
make sure all is well. There will be a review in the spring and summer terms where
we will invite any other professionals involved with your child for example Speech
Therapists.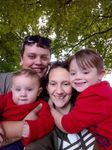 5

Learning Journal

Your child will have an electronic learning journal which will enable you to see
activities in which they are involved and the progress they are making.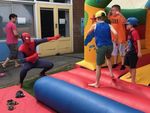 7

 The Taught Day

Children in the nursery attend 5 x 3 hour sessions either morning (9am-12pm) or
afternoon (12.30-3.30pm). We ask that you collect your child 10 minutes before
the end of the session to give us time to speak to you. Thank you.

 Attendance

It is vital that children attend school unless they are ill
to get the most out of their education.
If your child is ill it is important that you let the school know the
reason why he/she is away from school. This allows us to be extra
vigilant with other children particularly if the illness is contagious.
If a child is ill it is helpful if the parent can telephone the school office,
speak to the bus escort or send a note.
If we do not hear from you we will try to contact you. Children who have 100%
attendance each term receive a certificate and over the year a certificate and
a pencil.
                         Missing School means…....

                         1/2 day a week absence
                         = 20 days a year
                         = 140 days in Primary School
                         = more than one year!

 Holiday

Family holidays must be taken in school holidays. Authorisation for holidays in term
time will only be given in exceptional circumstances. Pease ask to see the
headteacher if there are exceptional circumstances leading you to make this
request. Although nursery is not statutory it is a very expensive provision and we
need to ensure children get the best from it and establish good habits for school.

 School Transport

Some children live nearby and can walk to school with their parents.
If you live more than 2 miles (3 miles for aged 8 and over) and this is your local
special school your child will be brought to school on the school bus or in a taxi.
Pick up points for the bus are made as close to the child's home as possible and
parents are told individually the time at which their child will be picked up in the
morning and dropped off in the evening. Most buses/taxis have an escort,
especially for younger children.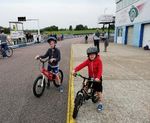 8

Escorts cannot leave the bus/taxi when picking up or dropping off the children
near their homes. Parents are responsible for the safety of their children whilst
waiting for the bus and once they have been dropped off.

School transport is NOT the responsibility of the school. Any concerns you have
relating to transport should in the first instance be addressed to student transport
at The Castle. Tel No: 01962 845970.

  For safety reasons parents are not permitted to park on site unless they have
              permission from the Headteacher for a specific need.
                                   Thank you.

 Healthy Schools

Norman Gate school has enhanced Healthy Schools status.
We encourage children to eat healthily and take regular exercise.

We ask Nursery children to send in 75p a week towards the cost
of snacks, such as toast.

 Birthdays

It is nice for children to celebrate their birthday at school and
you are welcome to send in a cake (no nuts or matches please).
Please do not send in sweets to distribute.

 School Uniform

Nursery children do not need to wear uniform.
Jewellery is not to be worn in school as this can be dangerous, particularly during
physical activities. Children with pierced ears may wear studs or sleepers. During
PE these will have a plaster put over them in order to conform to Health & Safety
regulations. It is also expected that children will not wear make-up, nail varnish or
bring any cosmetics into school.
Hair bands: If girls have long hair it is often a good idea for it to be tied back or in
a headband at school. Please make sure they are plain and suitable for school.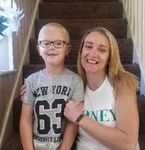 9

 The Curriculum
 The Early Years Foundation Stage

Whilst your child attends Norman Gate Nursery they will be following the Early
Years Foundation Stage Curriculum (E.Y.F.S) The EYFS provides the standards that
Early Years Providers must meet to ensure the appropriate support for learning,
development and care for children aged between birth and five.

The E.Y.F.S will be the curriculum in all pre-school environments, child minders,
nurseries and throughout the children's reception year at school.
To see the E.Y.F.S curriculum online go to www.earlyeducation.org.uk

There are 7 areas of learning and development in the EYFS, these 3 areas are
the prime areas;
    Personal, Social and Emotional Development
    Physical Development
    Communication and Language

   The development of skills in these areas is regarded as essential to all
   learning. In the nursery we will provide a multitude of daily activities that
   support your child's development in the prime areas. We will assess your
   child's unique development, through observation, play and through the
   information you provide us about your child's progress at home. Then using
   this information we will plan appropriate play activities to support your child's
   development.

   The 4 specific areas that complete the 7 areas of learning are:-
       Literacy
       Mathematics
       Understanding the World
       Expressive Arts and Design

      The nursery will also provide daily activities to ensure your child develops
      appropriate skills in these areas of the curriculum.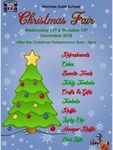 10

 Activities outside school

The school has its own mini-bus which enables us to take children out into the
environment and to participate in a range of activities off the school site.

 School mini-bus

The mini-bus is fitted with seat belts on all seats. The school is covered by MIDAS
(Minibus Initiative Driver Awareness Scheme). This is a county council scheme
which requires all drivers to have reached a certain standard. All our drivers
have been assessed for their driving skills in the mini-bus and have passed the
MIDAS standard.

 Charging Policy

There are no compulsory charges for any aspect of the main school curriculum.
The school mini-bus is paid for through school funds and there is no extra cost for
the short trips out to places of interest in the community.
Where there is a cost involved, for example the entrance fee for the trip to the
zoo, parents are asked to make a voluntary contribution towards the cost. This
enables us to take the children on a number of trips to places on interest.
If parents are unable to pay the school will consider paying any additional costs.
Please discuss this with us. If we do not have sufficient funds a trip may be
cancelled.

 Equality and Diversity

We are committed to creating a community that recognises and celebrates
differences within a culture of respect and cooperation to promote a positive
environment and shared sense of belonging for all who work, learn or use the
services of our school.
We ask you to respect this while you are here and abide by our ethos.
If you feel you encounter any discrimination please inform the office.
Please see our equality targets on the website.
11

 Rights Respecting Schools

Norman Gate is a level 2 Rights, Respecting school. This means we have a
responsibility to show respect to everyone. All classes have a class charter and
the home/school agreement with parents is in the form of a charter. Everyone is
valued here. We celebrate diversity and will not tolerate discrimination of any
kind.

 SMSC

We believe it is important to develop the social, moral, spiritual and cultural
awareness of each child and we do this through our ethos, values and
teaching.

 Behaviour

We have a positive, proactive approach to behaviour management and work
closely with parents to enable children to take responsibility for their actions. Mr
Day is the behaviour co-ordinator. Please see the behaviour policy on the
website for more information.

 Complaints

If a parent is concerned about the curriculum we would like them to discuss their
concerns with us. If they feel after this that they are still unhappy they can write
formally to the Headteacher and if they are not satisfied with the response they
can then write to the Chair of Governors or to the education department
explaining their complaint.
Copies of the LA's arrangements for dealing with complaints are held at the
school. (Staged Approach to Handling Complaints see sheet on next page.)
For complaints not relating to the curriculum see over page.

 Speech and Language Therapist (SALT)

The Speech Therapists come to school each week. They work closely with the
school staff and set programmes which the classroom staff carry out on a daily
basis. There are a small number of children whom will be seen more regularly in
class. We are supported by SALT from NHS and SALT funded by the LA.
12

 Educational Psychologist

The Educational Psychologist observes children in class and gives advice to the
teachers. Sometimes he/she will work with an individual child to carry out an
assessment. Parents will always be informed if this is happening. He/She may
come to a child's annual review meeting if it is thought to be appropriate.

 Physiotherapist

The physiotherapist comes to school to support children on an individual basis as
needed. He/She works directly with the children and leaves programmes to be
carried out by school staff. She is happy to liaise with parents.

 Occupational Therapist

We use Rainbow Road to support children's OT needs and we may also refer to
NHS for OT.

 Medicines

Some children need regular medication during the day.
Parents are asked to let the school know in writing what medicine
the child needs to take and if there are any special instructions.
We also need to know of any medication given at home in case of
an emergency. If a child is well enough to come to school, but has
been given some medicine by the doctor then this should be sent
into school with a written note.

If it is at all possible medication should be given at home.

If your child is clearly unwell and particularly if they have suffered diarrhoea or
vomiting – please keep them home for at least 48 hours after the last episode.
This will help us ensure illness does not spread rapidly throughout the school. A
child needs to be at home for 48 hours if they have norovirus.
If a child is ill or hurts themselves whilst at school the parents will be informed.
We have qualified First Aiders on the staff who will see to any child who
becomes ill or hurts himself/herself.

If the First Aider thinks the child should go to hospital, an ambulance is called
and the parents are contacted. In all cases a member of staff will go to the
hospital with the child and wait until the parent is able to come.
13

In the event of a serious medical concern affecting the school e.g. Meningitis,
the Headteacher will take advice from the Community Health Team about how
best to manage the incident/concern. In these situations the medical
authorities decision will be followed by the Headteacher.

If you would like to see a copy of the policy for medical needs please ask in the
office.

                                  School Team

Headteacher                          Mrs Wilkie
Deputy Headteacher                   Mr Day
Nursery                              Mrs Kaye
Caterpillar Class                    Mrs Downes
Duckling Class                       Mrs Kirby/Miss Thornton
Hoglet Class                         Miss Beaumont
Butterfly Class                      Mrs Stickland
Duck Class                           Mrs Malaney
Hedgehog Class                       Mr Elday
Badger Class                         Mrs Shaw/Mrs Coney

Classroom support staff:
Nursery                              Mrs Peters
                                     Mrs Hunt
                                     Miss Wagstaffe
                                     Mrs Zhemu

Caterpillar Class                    Miss Robbins
                                     Mrs Wilson
                                     Miss Few

Duckling Class                       Miss Horsfield
                                     Mrs Dennis

Hoglet Class                         Mrs Ward
                                     Mrs Gissing
                                     Mrs Digweed

Butterfly Class                      Mrs Stairmand
                                     Miss Mundy
                                     Miss Sibley
14

Duck Class                        Mrs Johnston
                                  Miss Mewes
                                  Mrs Houghton

Hedgehog Class                    Mrs Simmonds
                                  Mrs Baker

Badger Class                      Mrs Ingold
                                  Miss Arnold
                                  Mrs Strickland

Outdoor Learning Teachers         Mrs Collins
                                  Mrs Oakley

PPA cover                         Mrs Bowles

ELSA
Family Support Worker             Mrs Barnikel

Outreach Support                  Miss Bean
                                  Mrs Smith

TOP (Thomas Outreach Programme) Mrs Ellis

Administrative support staff:
Administrative Manager            Mrs Jones
PA to Head Teacher                Mrs Roskilly
Administrative Officer            Miss Frost
School Caretaker                  Mr Juliff
School Cleaners                   Mrs Cousins
                                  Mrs Blenkin
                                  Mrs Powell
Bus Driver                        Mrs Ingold
15

                               School Governors

            Mr David Drew                  Chair person
                                           Co-opted

            Mrs Wilkie                     Headteacher

            Mr John Nulty                  Co-opted

            Miss Beaumont                  Teacher Representative

            Mrs Rooke                      Parent Representative

            Mr Taylor                      Parent Representative

            Vacancy                        LA

            Mrs S Jones                    Non-Governor – Clerk

Elections for Chairperson, Vice Chairperson and elections will take place at the
first meeting of the Autumn term.
16

                Norman Gate Friends Association

                                 Introduction

Norman Gate Friends Association is a registered charity that seeks to support the
school to further enrich the educational experience for the children.

Our committee consists of three officers: Chair, Treasurer and Secretary.
We also have several committee members to make up the full committee.

We are just regular parents, grandparents and carers who you will see at the gates
of school for drop off and pick up, so please feel free to chat with us…

             Here are a few names, faces and contact information:

   Jo Rubinstein (Chair)                         Kirsty Fraser (Secretary)
jo_rubinstein@hotmail.com                   kirsty.colbourne@hotmail.com

                      Phillipa Reynolds
                      Hi, my name is Phillipa and this is my little super star Toby
                      Reynolds, he started Acorns when he was 3. He then
                      went on to begin his journey in Norman Gate, where he
                      has done amazingly and achieved so much, and we
                      are so proud of him. When I was asked if I would like to
                      join the PTA, it was a lovely feeling knowing I could give
                      something back to the school who have given so much
                      to Toby. I can't thank the staff enough for their fantastic
                      help, and when we do events with the children their little
                      faces are so happy; it's the best feeling ever.
17

                         Laura Burnett
                         lauraburnett58@gmail.com
                         Hi, I am Laura and I am the very proud mum of Logan
                        Winter. In our picture is Dad Ryan, Logan, his little
                        brother Kaiden and of course me. Logan has attended
                        Norman Gate since he was 6 months old, when he
                        started a little group called Acorns. Norman Gate has
                        helped him so much, from walking and talking to so
                        much more. So when myself and two other mums were
                        attending a meeting a couple of years ago and the
                        possibility of starting a PTA came up in the
                        conversation, I was extremely excited and jumped at
the chance. Not only because I wanted to say a big thank you to the school,
but it was also an opportunity to get to know the staff better and other parents.
We have organised some brilliant events over the years and we have raised a
lot of funds for the children of Norman Gate. So, if you have any spare time at
all, please come along to our next meeting to experience the fun, because the
smiles on the children's faces at our events are priceless.

                          Other fabulous members:
   Kevin Tomes, Anne Tomes, Laura Cooper, Nicky Barnes, Hattie Rooke, Stella
                 Saunders, Julia Thomas and Doreen Thomas.

                              What we have planned.

We support school by holding events throughout the year; this year we are
planning:

Halloween Disco on 24th October straight afterschool for
all the children and their siblings. Last year was lots of fun!

                     Sponsored Parachute jump (date TBC).
                     Don't worry! It is Mrs Wilkie and Mrs Mundy who are brave
                     enough to jump.

'Bags to School' around the end of November.
This organisation collects charity bags of clothing,
shoes etc so please hold off on donating unwanted
 items elsewhere.

                  Christmas Events such as Christmas Cards
                  made by the children, stalls at local fairs
                  and, of course, our own Christmas Fair
                  which we run alongside the Christmas performances.
18

That's just one term! We also hold cake sales, an Easter
event at school for the children with a visit from the Easter
Bunny, a sponsored walk/run/bike around Thruxton
Racecourse

and our amazing Summer Fair…

                             What you can do to help

Over the last few years, we have provided the school with the exercise equipment
at the top of the field, all the groundwork that went with it and we have big plans
for the future. We would like to help Norman Gate expand the outdoor learning
spaces further.

We usually meet about once a month at the school when we discuss/organise
events and fundraising and have an informal chat. All parents and members of
the school community are encouraged to get involved, even if they only have a
small amount of time available. All families are automatically members of NGFA
when their child joins our school.

NGFA is conscious of the ethos and diversity of our school and we try very hard
when organising and planning events to respect this. It is not all about fundraising,
for example the Summer Fair did raise lots of money but the children, parents and
carers all had a lovely afternoon and we raised awareness of our wonderful
school in the local community too. You may have even seen us in the local
paper.

We are always eager for new members to join us and it doesn't matter how
much time you can dedicate, everything is appreciated. It may be offering to
help before events or clearing up after, or wrapping gifts, preparing raffle
tickets, gardening etc.
19

It does not matter if you cannot help on a regular basis, or even if you cannot
come into school. There are always jobs that can be done from home if you
have half an hour to spare, all time is valuable to us.

Do you shop online? Do it through easyfundraising.org.uk and raise a free
donation for Norman Gate School Friends Association every time you shop!
https://www.easyfundraising.org.uk/causes/normangateschoolfriends/Contact
us

Thank you.
Best wishes
Jo Rubinstein
20

 Some useful names and addresses

The Education Department
General queries about the education service

Headquarters                           Test Valley Area
Mr Steve Crocker                       Troy Hobbs
Director of Children's Services        SEN Service Manager
                                       Hampshire County Council
                                       1st Floor, Ashburton Court East
                                       Winchester SO23 8UG
                                       Tel: (01962) 847495

Queries about your child's statement

Mr Nick Mann                           Senior Special Needs Officer
                                       Hampshire County Council
                                       1st Floor, Ashburton Court East
                                       Winchester SO23 8UG
                                       tel: (01962) 847495

If parents wish to contact the Educational Psychologist they will usually do so
through the school. However they may contact direct:

Ms Chantelle Nattrass                  Educational Psychologist
                                       Clarendon House
                                       tel: (01962) 869611

Parent Partnership is there to support you in dealing with issues such as placement,
complaints and queries about your child's education:

                                       Parent Partnership Service
                                       Hampshire County Council
                                       Children's Services
                                       The Castle
                                       Winchester
                                       SO23 8UG
                                       tel: (01962) 845870
21

Queries about transport

Nicole Bendall                     Assistant Transport Manager
                                   School Transport
                                   The Castle
                                   Winchester SO23 8UD
                                   tel: (01962) 845970

Social Care Department
General queries about support from the social care department

Duty Officer for                   Children & Families Services
                                   Beech Hurst
                                   Weyhill Road
                                   Andover SP10 3AJ
                                   tel: (01264) 387401

                                   *****
22

        What our children
           say about
        Norman Gate . . .

                            'School trips are really fun and we learn lots.'

'In Norman Gate we learn lots from being outside. We have some amazing
outdoor areas such as: the playground, Barley hill, the woodland walk, the field
and lots of amazing exercise equipment.'

           What parents
                                     'We think it is brilliant, efficiently run,
            say about
                                      caring staff and a great start to the
         Norman Gate . . .
                                       learning journey for children. If only X's
                                         older brother could come too!'

'Really pleased with the progress my son has made, the school has done
amazing work.'

'what (the school) offers to children who are struggling in a variety of ways is
unbelievable. Each child is valued for his/her own differences and attributes'

'X is always happy to come to school and I am always happy to leave him
there. They are fantastic teachers.'

         What our staff              'I am proud to work in a school that meets
            say about                high challenge with high expectations and
        Norman Gate . . .              standards.'

'There are high standards of physical safety including secure boundaries,
children are supported to feel emotionally safe and safeguarding is at the top of
everyone's priorities.'

'Staff are well trained and constantly exhibit good examples of behaviour
management even in the most challenging of circumstances.'

'Everybody at this school is polite and cheerful and do everything in their power
to ensure pupil happiness and well-being.'
23

                                 Norman Gate School
                            Vigo Road, Andover SP10 1JZ

Dear Parent/Carers

Norman Gate School processes personal data about its pupils and is a "data
controller" in respect of this for the purposes of the Data Protection Act 1998. It
processes this data to:
    support its pupils' teaching and learning;
    monitor and report on their progress;
    provide appropriate pastoral care, and
    assess how well the school as a whole is doing.

This data includes contact details, national curriculum assessment results,
attendance information, characteristics such as ethnic group, special
educational needs and any relevant medical information.

This data may only be used or passed on for specific purposes allowed by law.
From time to time the school is required to pass on some of this data to local
authorities, the Department for Children, Schools and Families (DCSF), and to
agencies that are prescribed by law, such as the Qualifications and Curriculum
Authority (QCA), Ofsted, the Learning and Skills Council (LSC), the Department
of Health (DH), Primary Care Trusts (PCT), All these are data controllers in respect
of the data they receive, and are subject to the same legal constraints in how
they deal with the data.

The Fair Processing Notice has been prepared at a time of change with the
restructuring of the Department for Education and Skills and the Department of
Trade and Industry into three new Departments: the Department for Children,
Schools and Families (DCSF), the Department for Innovation, Universities and
Skills (DIUS) and the Department for Business, Enterprise and Regulator Reform
(DBERR). It may be that, [during the period covered by this FPN], steps will be
taken to enable the DCSF to match individual pupil information with higher and
further education attainment data held by the DIUS.

Pupils, as data subjects, have certain rights under the Data Protection Act,
including a general right to be given access to personal data held about them
by any data controller. The presumption is that by the age of 12 a child has
sufficient maturity to understand their rights and to make an access request
24

themselves if they wish. A parent would normally be expected to make a
request on a child's behalf if the child is younger.

If you wish to access your personal data, or that of your child, then please
contact the relevant organisation in writing. Details of these organisations can
be found on the following website www.hants.gov.uk or for those pupils/parents
where this is not practical, a hard copy can be obtained from Mrs Jones in the
school office.

Your attention is drawn to (Layer 2) of this Fair Processing Notice, which gives
supplementary information about the processing of pupil data by the
organisations mentioned above, and to the Full Notice (Layer 3) which gives
greater details of how the pupil data is processed and the rights of parents and
pupils. Either can be obtained by accessing the Hampshire website or a hard
copy can be obtained from the school office.

Yours sincerely

Mrs Wilkie
Headteacher
25

The information contained in this booklet is intended for parents of the children who
will be entering between September 2019 and July 2020. It was correct at the time
    of going to press but Government legislation, County Council policy and the
       particular circumstances of the school might create the need for some
                  organisational changes and adjustments of policy

                      The school website can be found at
                        www.normangate.hants.sch.uk

for more information or copies of policies or to arrange a visit please contact
             Mrs Stephanie Jones Admin Manager 01264 323423
                 Or email s.jones@normangate.hants.sch.uk
26

                                                                     Nursery Curriculum Map 2019-2020
                                             Autumn 1               Autumn 2             Spring 1               Spring 2             Summer 1             Summer 2

                                                                                                                                                       What goes splish
                                             This is me         Where shall I go?    Where shall I eat?    What goes moo?         What's that story
                                                                                                                                                          splash?

                 Personal, Social and
                 Emotional                                                           Managing feelings                           Self confidence and   Managing feelings
Prime Areas

                 Development            Making relationships     Self Confidence                          Making relationships
                                                                                      and behaviour                                 self awareness      and behaviours

                 Communication &           Listening and                                                     Listening and
                                                                 Understanding           Speaking                                  Understanding           Speaking
                 Language                     attention                                                         attention

                 Physical                                         Moving and          Health and self                               Moving and           Moving and
                                        Health and self-care                                              Health and self-care
                 Development                                       handling                care                                      handling             handling

                 Literacy                    Reading                 Writing             Reading                Writing               Reading               Writing
Specific Areas

                                         Space, shape and
                                                                    Numbers          Space, shape and                            Space, shape and          Number
                 Mathematics                 measure                                                            Number
                                                                                         measure                                     measure

                                                                                                                                    People and
                 Understanding the         People and                                  People and
                                                                   Technology                                  The World            communities           Technology
                 World                     communities                                 communities
                                                                                                                                     The world

                 Expressive Arts and    Exploring and using    Exploring and using                        Exploring and using
                                                                                     Being imaginative                            Being imaginative    Being imaginative
                 Design                 media and materials    media and materials                        media and materials

                 RR                            Food               Co operation             Food             Family and play           Diversity        Safety and water

                 BLP
                                           Relationships           Resilience         Resourcefulness        Relationships           Reflectivity       Resourcefulness