Veteran resilience Private Equity Confidence Survey Central Europe Winter 2019/2020
Page content transcription
If your browser does not render page correctly, please read the page content below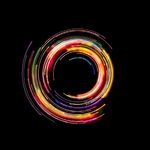 This publication contains general information only. The publication has been prepared on the basis of information and forecasts in the public domain. None
of the information on which the publication is based has been independently verified by Deloitte and none of Deloitte Touche Tohmatsu Limited, any of its member firms or
any of the foregoing's affiliates (collectively the "Deloitte Network") take any responsibility for the content thereof. No entity in the Deloitte Network nor any of their affiliates
nor their respective members, directors, employees and agents accept any liability with respect to the accuracy or completeness, or in relation to the use by any recipient,
of the information, projections or opinions contained in the publication and no entity in Deloitte Network shall be responsible for any loss whatsoever sustained by any
person who relies thereon.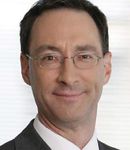 Veteran resilience | Private Equity Confidence Survey Central Europe

Introduction

The most recent edition of Deloitte's Central European                 as well as tensions with Iran are casting doubts on         The seasoned PE professionals on the ground
Private Equity Confidence Survey points to increased                   the leadership of that superpower. Experience counts        remain convinced by the region's merits and are
caution to the deal-doing backdrop. Confidence                         for much, and CE PE deal-doers have proven their            opening new offices to support this. In the autumn
among professionals in Central European (CE) private                   ability to generate returns through alpha rather than a     Mid Europa Partners opened a Bucharest office,
equity (PE) houses has been declining gradually                        beta wave over recent years and across cycles. While        its third in the region after Warsaw and Istanbul.
for two years to reach a seven-year low. As ever,                      longstanding investors in the region will be aware          The country has had a strong run of late, with Mid
confidence and economic expectations are linked,                       of this, those not yet initiated may shy away from          Europa Partners supporting the add-on by Romanian
and this survey revealed nearly half of respondents                    uncertain or cooling economies, unable to quantify          private healthcare operator Regina Maria of Someşan
(46%) are expecting conditions to worsen, up                           the fact that the region's value goes beyond its status     Clinic, Mezzanine Management selling Romanian
markedly from last survey's 17%.                                       as the EU's strongest growth market.                        radiotherapy business Amethyst, and Abris acquiring
                                                                                                                                   a Romanian infrastructure and security software
This cautious economic outlook combined with high                      There may yet be more institutional capital coming          provider Global Technical Group.
pricing has whetted an appetite for selling, with a                    into CE PE: in addition to an unprecedented wave
quarter of respondents (25%) planning to focus on                      of capital entering the asset class globally, there         Assessing and sourcing opportunities in this market
this in the coming months. These prices may not                        is a new pension initiative in Poland, CE's largest         and supporting their growth is a challenge and
last, however, with an unprecedented 48% of our                        market, which may create more investable capital in a       privilege for the region's deal-doers. We look forward
respondents expecting pricing to come down this                        country long short on domestic investment into PE.          to continuing to work with them to transact and
year.                                                                  The Pracownicze Plany Kapitałowe came into force            develop tomorrow's success stories.
                                                                       and is effectively a defined-contribution scheme for
But to overly focus on economic growth is to presume                   Polish workers and their employers. Over the summer
CE is a market reliant on beta, just as an overreliance                of 2019 the first wave of enrolment took place for
on pricing may perpetuate the myth that a high                         the largest companies, and by 2021 when the scheme
risk-premium is still warranted. The CE PE market's                    is expected to be fully rolled out, over 11 million Poles   Mark Jung
25-year history means deal doers are now veterans,                     should be contributing into pension pots which can          Partner, Private Equity Leader
and the convergence of many countries' polities has                    invest in various asset classes in Poland, including        Deloitte Central Europe
eroded much of the former risk gap. In fact much                       private equity. This is a welcome step for the country's
of the risk currently weighing on European politics                    private equity scene.
may have its roots in British polity and the uncertainty
around the country's deal (or lack thereof) with
the EU, while impeachment proceedings in the US

3
Veteran resilience | Private Equity Confidence Survey Central Europe

Central European Private Equity Index:
Key findings
Economic expectations and thus confidence are deteriorating,
with nearly half of respondents (46%) expecting the economy to worsen
over the coming months. Though this is up markedly from last survey's
17%, it remains the case that most CE economies are growing 2-3x
faster than most Western European ones: Poland and Romania are
expected to grow at 3.5% and 3.1% respectively for 2020, against 1% for
the eurozone. Also significant, no respondents expected the economic
backdrop to improve in the coming months.

It is a sellers' market, with a quarter of respondents (25%) expecting
to focus on this, up from under a fifth (19%) last survey and the largest
proportion since our spring 2015 index. The results break an 18-month
spell of consistent findings which saw the majority expecting to focus on
buying, a quarter of deal-doers planning to buy and sell equally and a fifth
expecting to focus on divestments.

Vendor price expectations may be at an inflection point, with
80% of our respondents feeling pricing had remained the same (65%)
or decreased (15%) over the last six months. These may fall further, with
an unprecedented 48% of our respondents expecting pricing to come
down further over this year, more than double last survey. Only 15%
expect pricing to increase further.

4
Veteran resilience | Private Equity Confidence Survey Central Europe

The gentle decline suffered by the Index over the last two years has gathered                                                                                          Market activity, already slow in 2019, may reduce further, with over a quarter
pace, slipping to 87, the lowest level in seven years and the fifth-lowest                                                                                             (27%) expecting activity to decrease, nearly double last survey's 15%. Over half
in the history of our survey.                                                                                                                                          (58%) expect current activity levels to be maintained. They will be supported by
                                                                                                                                                                       robust leverage markets, as two-thirds (67%) expect debt availability to remain
Though discouraging, the drop is unsurprising given its apparent link to economic                                                                                      the same, though there is an increase in those expecting leverage to be harder
expectations. Nearly half of respondents (46%) expect conditions to decline, up                                                                                        to come by, from a fifth last survey (21%) to over a quarter now (27%). There are
markedly from 17% in the last survey.                                                                                                                                  also expectations that vendor price expectations will come down, with nearly
                                                                                                                                                                       half (48%) of respondents expecting pricing to decrease over this year, more than
                                                                                                                                                                       double last survey.

Central Europe PE Confidence Index
180

160                                156                                       154                         155                             159
                                                 148                                                                       153                                                                                                                                 153
                                                                                           149                                                                                                                                     140                                                                                                                   144
140                                                            139                                                                                                                                                                               138
                                                                                                                                                                                                                                                                                                                                                                                     130                                                                         130
                                                                                                                                                                                                                                                                                                                                           127                                                                     124                                                         123
120                                                                                                                                                    118                                                           117                                                                                                                                               114                                                                         113                                       105
100                  100                                                                                                                                             102                                                                                                                      101                            101                                                                                                 109                                                                       102
                                                                                                                                                                                                                                                                                                                                                                                                  92
                                                                                                                                                                                                                                                                                                                                                                                                                                                                                                                         87
    80                                                                                                                                                                                              78
                                                                                                                                                                                                                                                                             70                             71
    60
                                                                                                                                                                                   48
    40

    20

     -

                                                                                                                                                                                                                                                                                                                                                                                       Sep.2015
                                                                                                                                                                                                                                                                                                                                                                         Apr. 2015

                                                                                                                                                                                                                                                                                                                                                                                                       Apr. 2016

                                                                                                                                                                                                                                                                                                                                                                                                                                       Apr. 2017
                                                                                                                                                                                                                                                                                  Apr. 2012

                                                                                                                                                                                                                                                                                                                 Apr. 2013

                                                                                                                                                                                                                                                                                                                                             Apr. 2014
                                                                                                                                                                                        Apr. 2009

                                                                                                                                                                                                                       Apr. 2010

                                                                                                                                                                                                                                                   Apr. 2011
                                                                                                                             Apr. 2007

                                                                                                                                                         Apr. 2008

                                                                                                                                                                                                                                                                                                                                                                                                                                                                                               Jul. 2019
                                                                                                                                                                                                                                                                                                                                                           Sep. 2014

                                                                                                                                                                                                                                                                                                                                                                                                                     Sep. 2016

                                                                                                                                                                                                                                                                                                                                                                                                                                                     Nov. 2017
                       Sep. 2003

                                                   Sep. 2004

                                                                               Sep. 2005

                                                                                                                                                                                                                                                                                                                                                                                                                                                                                 Nov. 2018

                                                                                                                                                                                                                                                                                                                                                                                                                                                                                                             Nov. 2019
                                                                                                                                                                                                                                                                                                                                                                                                                                                                   May. 2018
         Mar. 2003

                                     Mar. 2004

                                                                 Mar. 2005

                                                                                             Mar. 2006

                                                                                                                                                                                                                                                                                                                               Oct. 2013
                                                                                                                                                                                                                                     Oct. 2010

                                                                                                                                                                                                                                                                 Oct. 2011

                                                                                                                                                                                                                                                                                                Oct. 2012
                                                                                                                                                                       Oct. 2008

                                                                                                                                                                                                         Oct. 2009
                                                                                                               Oct. 2006

                                                                                                                                           Oct. 2007

5
Caution returns | Private Equity Confidence Survey Central Europe
                                                                                                                                                                                Economic climate (July 2019 vs November 2019)

Survey Results                                                                                                                                                                                                   8%
                                                                                                                                                                                                     17%
Economic climate

Deal-doers are less upbeat about the economy, with a roughly even split of those            for the eurozone2. At the time of writing, many CE currencies were appreciating
expecting current conditions to be maintained (54%) or decline (46%).                       against the euro on the back of fears of a no-deal Brexit. A loose monetary
                                                                                            policy by the ECB has encouraged regional CE Central Banks (Hungary, Poland
                                                                                                                                                                                                           July
The graph suggests the spring's reversal of pessimism earlier last year was                 and Romania) to maintain interest rates, which are expected to remain mostly
a blip rather than longer-term change in outlook, and these latest figures mark             stable in 2020 despite inflationary pressure.3 It is expected the ECB will remain                              2019
the largest drop in economic confidence since our 2012 report, given under a fifth          accommodative for the foreseeable future as it ushers in former IMF chief
of respondents (17%) expected a decline in our last survey. In both 2012 and now,           Christine Lagarde as its new head following Mario Draghi's eight-year term.
no respondents expected the economic backdrop to improve. The only other time
in the survey's history this happened was 2008.
                                                                                                                                                                                                                 75%
Though declining, the CE regional economy remains strong vis-à-vis the eurozone,
and the dampened growth forecasts are largely on the back of worries
in the neighbouring eurozone itself. For example, Hungary, Romania and Poland
are all forecast to grow at or above 3% in 20201 and Bulgaria 2.9%, against 1%

For this period, I expect the overall economic climate to:
100%                4%                                                        2%
            7%               9%      10%               9%                           8%          10%                           10%     10%
    90%                                                                 21%               16%                                                 21%            17%
                                                                                                               27%     30%                           25%
    80%                                                                                                 33%
                                                                                    31%                                                                              46%
    70%                                                        59%            55%
                    57%
    60%    61%              62%
                                     47%     66%
                                                                                                60%
                                                                                                                                                                                             46%         November
                                                      68%                                                                             64%
    50%                                                                                                                       74%                                                                          2019             54%
                                                                                          74%                  49%
                                                                        69%                                                                   67%            75%
    40%                                                                                                                63%                           73%
                                                                                                        63%
    30%                                                                             62%
                                                                                                                                                                     54%
    20%             39%              43%                       41%            43%
           32%              29%               34%                                               30%
    10%                                               24%                                                      24%                    26%
                                                                                          11%                                 16%             12%
                                                                        10%                             3%             7%                             2%     8%
    0%
          Oct. Apr. Oct. Apr. Oct. Apr. Oct. Apr. Oct. Apr. Sep. Apr. Sep. Apr. Sep. Apr. Nov. May Nov.   Jul. Nov.
          2009 2010 2010 2011 2011 2012 2012 2013 2013 2014 2014 2015 2015 2016 2016 2017 2017 2018 2018 2019 2019
                                                                                                                                                                                               Improve
1 https://www.focus-economics.com/countries/poland                                                                                                                                             Remain the same
2 https://www.focus-economics.com/regions/euro-area
3 https://www.focus-economics.com/regions/central-and-eastern-europe#                                                                                                                          Decline
6
Caution returns | Private Equity Confidence Survey Central Europe
                                                                                                                                                                              Debt availability (July 2019 vs November 2019)

Debt availability

Most deal doers (67%) continue to expect the availability of debt finance to remain        economy may be slower to impact PE deal-doing on the back of liquidity drying up                                    4%
the same over coming months, in line with most of the survey's results. There              than was the case in the 2008 GFC.                                                                     21%
is a gentle increase of professionals' expectations of decreasing liquidity, with over
a quarter (27%) expecting debt to be less available, up from a fifth (21%) in the last
survey. The level is similar to September 2015 and October 2012; the former also
exhibiting an unusually high proportion of respondents expecting increased
liquidity (53%), whereas our latest survey shows a very small increase of optimists,
                                                                                                                                                                                                           July
to 6%.                                                                                                                                                                                                     2019

The landscape for debt provision has been evolving across Europe, with non-bank
lenders an increasing part of the scene. This has long been the case in the US,
though Europe's uptake of debt funds and bonds is a newer development,                                                                                                                                              75%
and newer still in Central European markets. The availability of leverage from
a wider array of providers may mean the credit market is more insulated from
shocks since funds tend to have committed capital to deploy, rather than credit
committees capable of putting the brakes on lending in the face of a shock. For
this reason, it may be that a deterioration of CE, European or even the global

For this period, I expect availability of debt finance to:
                                                                                                                                                                                                               6%
100%                                                                    4%      4%             3%
          7%              5%                                    10%                      5%                          10%                          7%
                                                                                                             16%            14%    13%    17%                                                   27%
    90%                                          21%                                                                                                     21%
                                                        31%                                           30%                                                       27%
    80%
    70%           61%            64%     61%
    60%
                         57%
                                                                                69%
                                                                                               63%
                                                                                                      17%                                                                                               November
    50%
          75%
                                                                76%     87%              79%                                       67%           82%                                                      2019
                                                                                                             70%     83%    76%           74%
    40%                                          77%                                                                                                     75%    67%
                                                        69%
    30%
                                                                                                      53%
    20%           39%    38%             37%                                                                                                                                                                          67%
                                 36%                                                           33%
    10%                                                                         27%
          18%                                                                            16%                                       21%
                                                                14%     9%                                   14%            10%           10%    11%
    0%                                   3%      3%                                                                  7%                                  4%     6%
          Oct. Apr. Oct. Apr. Oct. Apr. Oct. Apr. Oct. Apr. Sep. Apr. Sep. Apr. Sep. Apr. Nov. May Nov.   Jul. Nov.
          2009 2010 2010 2011 2011 2012 2012 2013 2013 2014 2014 2015 2015 2016 2016 2017 2017 2018 2018 2019 2019
                                                                                                                                                                                             Increase
                                                                                                                                                                                             Remain the same
                                                                                                                                                                                             Decrease
7
Caution returns | Private Equity Confidence Survey Central Europe
                                                                                                                                                                                          Investors' focus (July 2019 vs November 2019)

Investors' focus

The proportion of deal-doers expecting to focus their efforts on portfolio                      in the Czech and Slovak Republics. BaltCap announced a first close for its Fund III                                          9%
management in the coming months has risen for the fourth semester in a row,                     in October, and at €126m is substantially larger than its predecessor vehicle which
with nearly two-fifths (37%) now prioritising this. This growth comes at the expense            closed on €92m in 2014. BaltCap Fund III is targeting €200m to invest in Nordic and
of a focus on new investments, with just over half (52%) expecting to spend most                Baltic opportunities.
of their time on this. The figures are the culmination of two years of growing
defensiveness of private equity houses, and is reflected in subdued deal activity.              Mid Europa Partners is seeking €800m for its fifth fund, with a first close
Quarterly data on European buyouts suggests the lack of confidence may be                       in December 2018 suggesting a final close should be imminent. The firm's fourth
                                                                                                                                                                                                                      July
                                                                                                                                                                                                                                          32%
more pronounced in CE than in Western Europe: a report by Aberdeen Standard                     fund made headlines in August 2014 when it closed on €800m with an additional co-                                     2019
                                                                                                                                                                                                        58%
suggested the number of European buyouts rose 13% between Q2 and Q3. Central                    invest programme of €650m. Avallon is actively raising its third buyout fund to back
Europe was the only region to record a decline in activity over the period4.                    Polish SMEs, which is targeting €130m with a hard cap of €160m and has €25m
                                                                                                committed by the EBRD. Its previous vehicle closed on €109m in 2014. Avia Capital
A focus on fundraising may be another reason for a reduction in deal activity: a                secured €15m from the EBRD in April towards its maiden vehicle, which initially
number of CE deal-doers are on the fundraising trail. Innova Capital reached a final            stated a €75m target but which may now be seeking €100m to back Polish family-run
close €271m for its Fund VI in September, shortly after Value4Capital reached                   businesses5.
€91m for its Poland Plus Fund. Invalda INVL held a second close on €148m towards
its €200m INVL Baltic Sea Growth Fund to back Baltic businesses looking to grow                 Anava Capital was launched in 2019 to provide private equity to growing firms in the
through M&A and internationally. Genesis reached an initial close on €31m towards               CE region and also private debt and private debt dedicated to real estate projects.
its debut Growth Equity Fund, which is seeking €40m to back mid-size businesses                 Set up by experienced professionals in the region, fundraising is currently in process.

For this period, I expect to spend the majority of my time focusing on:                                                                                                                                                      12%

100%
    90%
    80%                                                           38%       35%                     37%
                                                                                              42%           47%
                                                                                        50%
    70%                      64%
                                                58%      59%                      59%                                                                      61%     58%
                                                                                                                                                                           52%                                    November
           68%                                                                                                              70%     69%    67%     69%
    60%             74%                77%                                                                          73%                                                                                 52%
                                                                                                                                                                                                                    2019
    50%                                                                                                                                                                                                                                   37%
                                                                                                    33%
    40%                                                                                                     20%
                                                                  45%       55%               42%
                                                                                        31%
    30%                                                  24%                                                                                                               37%
                             24%                                                  34%                                                      18%             25%     32%
    20%             13%                         39%                                                                                 20%            19%
           29%                                                                                              33%     16%     23%
                                       17%                                                          30%
    10%                                                  18%      17%                   19%   16%                                          15%
                    13%      12%                                            10%                                     11%             10%            12%     14%      9%     12%
            3%                         6%       3%                                8%                                        7%
    0%
           Oct. Apr. Oct. Apr. Oct. Apr. Oct. Apr. Oct. Apr. Sep. Apr. Sep. Apr. Sep. Apr. Nov. May Nov.   Jul. Nov.
           2009 2010 2010 2011 2011 2012 2012 2013 2013 2014 2014 2015 2015 2016 2016 2017 2017 2018 2018 2019 2019                                                                                      Raising New Funds
                                                                                                                                                                                                         Portfolio Management
4 https://www.unquote.com/digital_assets//AS_Barometer_Q3_2019_v2.pdf
5 https://www.ebrd.com/work-with-us/projects/psd/avia-capital-fund-i.html                                                                                                                                New Investments
8
Caution returns | Private Equity Confidence Survey Central Europe
                                                                                                                                                                                     Size of transactions (July 2019 vs November 2019)

Size of transactions

Deal size expectations may have stabilised following last survey's shift                        Secondary buyouts are increasingly appearing as a deal source in a region
                                                                                                                                                                                                            13%
in sentiment towards a decrease in average enterprise values. The vast majority                 maturing and seeing more private equity activity. A recent example is ARX Equity                                            19%
of respondents (69%) expect deal sizes to remain the same, flat on the summer's                 Partners' acquisition of TES Vsetin from Advent International. Advent had acquired
proportion, with 13% still anticipating a reduction in averages, and a fifth (18%) still        the business in 2011 and today the Czech engineering company's 600 employees
anticipating an increase in average deal sizes.                                                 generate around €60m in turnover.

The CE region has long been a mid-market opportunity for private equity and so
                                                                                                                                                                                                                  July
it follows that mega-deals will be outliers rather than the norm. A sizeable deal                                                                                                                                 2019
recently announced in the region was that of BC Partners-backed Dutch telco
United Group continuing its acquisitive growth with the purchase of Bulgarian
Telecommunications Company Vivacom in a €1.2bn deal.

Mid-market deals of growing, often family-run businesses are where much                                                                                                                                         68%
of the private equity opportunity lies in the region. An example of this is Avallon
MBO's recent buyout of Clovin, a Polish maker of cleaning and washing powders
which generated around €25m of turnover in 2018 and is run by the family
which founded it in 19956. Another mid-market deal was that of Mezzanine
Management's €10.6m injection into Profi, a Polish maker of pâté.

                                                                                                                                                                                                            13%            17%
For this period, I expect the overall market activity to:
100%                                   4%                                                                          3%                            5%
                              7%                                                              5%    7%      7%                           8%             9%
                    13%                                 15%      14%      14%     11%                                     13%                                  13%    13%
    90%                                        24%                                                                               20%
           29%
    80%                                                                                                                                                                                                        November
    70%
                                                                                                                                         56%
                                                                                                                                                                                                                 2019
    60%                               68%                                                           67%                                         71%
                             74%                                                        85%                        81%
                    65%                                                   65%                 84%                         67%                           73%    68%    69%
    50%                                                                           76%                      87%                   59%
                                                        77%      76%
                                               63%
    40%    60%
    30%
                                                                                                                                                                                                                  69%
    20%                                                                                                                                  36%
                                      28%                                                           27%                                         24%
    10%             22%      19%                                          21%                                             20%    20%                    18%    19%    17%
           11%                                 13%                                13%   15%   11%                  16%
                                                         9%      10%                                        7%
    0%
           Oct. Apr. Oct. Apr. Oct. Apr. Oct. Apr. Oct. Apr. Sep. Apr. Sep. Apr. Sep. Apr. Nov. May Nov.   Jul. Nov.                                                                                Increase
           2009 2010 2010 2011 2011 2012 2012 2013 2013 2014 2014 2015 2015 2016 2016 2017 2017 2018 2018 2019 2019
                                                                                                                                                                                                    Remain the same
6 https://www.unquote.com/cee/official-record/3017138/avallon-to-acquire-clovin                                                                                                                     Decrease
9
Caution returns | Private Equity Confidence Survey Central Europe
                                                                                                                                                                  Market activity (July 2019 vs November 2019)

Market activity

The region's subdued pace of market activity may continue or even slow further,
                                                                                                                                                                                         15%           15%
with most (58%) expecting current levels to be maintained, but a near doubling
of respondents expecting activity to decrease over the coming months (from 15%
last survey to 27% this survey).

With a number of houses deploying freshly filled coffers, a lack of sufficient financial
firepower is unlikely to be behind the sluggish activity pace. What is more likely
                                                                                                                                                                                               July
is that the region's deal doers are exercising discipline in a market where the global                                                                                                         2019
economic backdrop is uncertain and prices remain high. This approach is also seen
in wider Europe, where the ongoing Brexit saga has precipitated a lingering cloud
of uncertainty across deal doing. Such conditions tend to mean only the 'best' deals
get done, and everyone is competing for them, which catalyses upward pressure
on pricing. This has been the case for some time, though there is fresh evidence                                                                                                               70%
that it may be abating. A recent survey by Clearwater revealed that European
entry multiples for Q2 2019 were down gently on Q1, from 10.4x at the beginning
of last year to 10.2x. In Central Europe, they dropped from 9.5x to 9.0x over
the same period – a sizeable drop from the 10.8x in CE at the start of 20187.

                                                                                                                                                                                                       15%
For this period, I expect the overall market activity to:
                                                                                                                                                                                   27%
100%        3%                        2%                                          2%                                                      2%
                             5%                                                                 5%    7%                10%         8%
                                                       12%                                                  17%   11%         16%               14%   15%
 90%                                                                     17%
                                                                28%                                                                                         27%
                    35%
 80%                         28%
                                      43%     50%
                                                                                          38%                                                                                               November
           50%
 70%
                                                                                  66%                 50%                     37%
                                                                                                                                    46%
                                                                                                                                          67%
                                                                                                                                                                                              2019
 60%                                                                                            63%                     57%
                                                       59%                                                        59%
 50%                                                                     66%                                67%                                 75%   70%
                                                                                                                                                            58%
 40%                                                            66%
                    65%      67%                                                          62%
 30%                                          45%
                                      55%                                                                                                                                                             58%
           47%                                                                                        43%                     47%   46%
 20%
                                                       29%                        32%           32%               30%   33%               31%
 10%                                                                     17%                                17%                                             15%
                                                                                                                                                11%   15%
     0%                                        5%                7%

           Oct. Apr. Oct. Apr. Oct. Apr. Oct. Apr. Oct. Apr. Sep. Apr. Sep. Apr. Sep. Apr. Nov. May Nov.   Jul. Nov.                                                             Increase
           2009 2010 2010 2011 2011 2012 2012 2013 2013 2014 2014 2015 2015 2016 2016 2017 2017 2018 2018 2019 2019
                                                                                                                                                                                 Remain the same
7 https://www.clearwaterinternational.com/assets/pdfs/Multiples-Heatmap-Analysis-Q2-2019.pdf                                                                                     Decrease
10
Caution returns | Private Equity Confidence Survey Central Europe
                                                                                                                                                               Investment return (July 2019 vs November 2019)

Investment return

The majority of respondents (60%) feel the efficiency of CE financial investments will
stay the same, in line with most of the survey's 16-year history. A third of deal-doers
(35%) expect efficiency to increase, flat on last survey's figure. As is also usually
the case, a small percentage (6%) feel financial efficiency will decline; while this is up
                                                                                                                                                                                                          36%
from last survey, when no one expected a decline, it is down on the survey a year
ago when nearly a tenth (9%) were pessimistic.
                                                                                                                                                                                          July
                                                                                                                                                                                          2019
                                                                                                                                                                              64%

For this period, I expect efficiency of my financial investments to:
                                                                                                                                                                                         6%
100%       3%      4%                                                       4%                                 3%          4%          5%
                           5%                               7%      7%                       5%          7%          7%          5%          9%          6%
                                                   12%
 90%                                       24%
 80%                                                                                35%                                                                                                                   35%
                                                                                                   40%
 70%                                                                                                           49%   47%   51%         48%
                           52%     64%                             48%                       53%                                 51%         45%   64%
 60%
          65%     61%
                                                   56%
                                                                           59%                           57%                                             60%                            November
 50%
                                                           72%                                                                                                                            2019
                                           63%
 40%
 30%                                                                                65%            60%                                                                         60%
                           43%                                     45%                                         49%   47%   45%   44%   48%   45%
 20%                                                                       38%               42%         37%
          32%     35%              36%             32%                                                                                             36%   35%
 10%                                                       21%
                                           13%
     0%
          Oct. Apr. Oct. Apr. Oct. Apr. Oct. Apr. Oct. Apr. Sep. Apr. Sep. Apr. Sep. Apr. Nov. May Nov.   Jul. Nov.
          2009 2010 2010 2011 2011 2012 2012 2013 2013 2014 2014 2015 2015 2016 2016 2017 2017 2018 2018 2019 2019
                                                                                                                                                                              Improve
                                                                                                                                                                              Remain the same
                                                                                                                                                                              Decline
11
Caution returns | Private Equity Confidence Survey Central Europe
                                                                                                                                                                               Investors' activities (July 2019 vs November 2019)

Investors' activities

Our latest survey reveals a marked shift towards selling in the coming months, with     A number of exits occurred during the analysis period, including Advent
a quarter of respondents (25%) expecting to focus on this, up from under a fifth        International's sale of Czech engineering company TES Vsetin to ARX Equity Partners                          19%
(19%) last survey. The focus on divestments is the largest since our spring 2015        following an 8.5-year hold. Another exit was that of Romanian radiotherapy clinic
survey, when two-fifths (40%) stated intentions to focus on selling; that happened      operator Amethyst by Mezzanine Management in a sale to asset manager Rohatyn.
be part of a four-year bull run for PE divestments which saw around €500bn              In addition to these secondary buyouts there were a handful of trade sales. In
harvested by European PE houses between 2014 and 2017, a third more than                the Baltics, Estonian automotive classifieds portal Auto24 was sold by BaltCap after
in the peak years 2004-20078.                                                           a two-year partnership to Baltic Classifieds Group, itself backed by Apax Partners
                                                                                                                                                                                                              July
                                                                                        since May 2019.                                                                                                       2019            55%
Our latest index results break an 18-month spell of consistent findings which saw
the majority expecting to focus on buying, a quarter of deal-doers planning to buy                                                                                                             26%
and sell equally, and a fifth expecting to focus on divestments.

A renewed focus on selling may be down to the aforementioned high pricing
environment, with buyers' appetites supported by liquid leverage markets. It may
also be that deal-doers are aware that a potential economic slowdown – whether
from Brexit, the outcome of US impeachment proceedings, or slowing growth
in China – may make it harder to sell in the medium-term.

For this period, I expect to:
                                                                                                                                                                                                  25%
100%               4%               2%              3%
                            7%              8%
 90%      14%                                               14%           19%                                      13%    14%     18%    19%     16%    19%
                                                                                      21%           23%    22%                                                  25%
                                           16%                      28%
                   26%             32%                                          35%
 80%
          18%              29%                      38%                                     40%
                                                                                                                          22%
                                                                                                                                                                                                           November           48%
 70%
                                                                          34%                              27%     40%            33%    26%     27%    26%                                                  2019
 60%                                                                                                27%                                                         27%
                                                            52%
                                                                    34%         19%
 50%                                                                                  53%

 40%                                       76%                                              40%
          68%      70%                                                                                                                                                                             27%
 30%                       64%     66%                                                                                    63%
                                                    59%                                                                                  55%     57%    55%
                                                                          47%   46%                 50%    51%     47%            49%                           48%
 20%                                                                38%
                                                            35%
 10%                                                                                  26%
                                                                                            20%
     0%
          Oct. Apr. Oct. Apr. Oct. Apr. Oct. Apr. Oct. Apr. Sep. Apr. Sep. Apr. Sep. Apr. Nov. May Nov.   Jul. Nov.                                                                            Buy more
          2009 2010 2010 2011 2011 2012 2012 2013 2013 2014 2014 2015 2015 2016 2016 2017 2017 2018 2018 2019 2019
                                                                                                                                                                                               Buy and sell equally
8 https://www.ft.com/content/1f6533b4-e31c-11e7-8b99-0191e45377ec                                                                                                                              Sell more
12
Caution returns | Private Equity Confidence Survey Central Europe
                                                                                                                                                                               Competition for new investments (July 2019 vs November 2019)

Competition for new investments

Market leaders are again deemed the most competitive, with 62% expecting these          Mid Europa Partners is no stranger to buy-and-build, and recently supported
                                                                                                                                                                                                                   13%
businesses to be the most sought after for deals. The result is a change from our       the acquisition by its Romanian private healthcare operator Regina Maria
last survey, where fewer than half of respondents (47%) expected market leaders         of Someşan Clinic. Mid Europa initially backed Regina Maria in a €100m+ deal
to be the most competitive in CE, only the third time in the Index's 31-survey          in 2015 and could be looking to recreate the magic it did with Lux-Med, a Polish
history where this was the case. Their rise came at the expense of middle-size          healthcare business it built up prior to selling to UK trade buyer Bupa for €400m9.
growing companies, which last survey attracted 40% of the vote but this time            Also at the larger end, Advent's Czech pharma Zentiva acquired US pharma
came in at just 29%. The shift is likely down to a perceived riskier backdrop, with     Alvogen, illustrating how a CE market leader can flex its muscles to purchase
                                                                                                                                                                                            47%             July
high pricing and uncertain economic conditions in Europe possibly making larger         businesses in more developed markets. Zentiva has a long history of private                                         2019
deals, which tend to be done by global players and whose steadier revenues lend         equity backing, initially under the stewardship of Warburg Pincus from 1998 and
themselves better to lenders, 'safer' investment targets.                               growing acquisitively until its 2004 flotation on the London and Prague exchanges,                                                  40%
                                                                                        marking the Czech Republic's first IPO. Warburg sold its remaining stake in 2006
It may also be that houses will look to buy-and-build opportunities to generate         to Sanofi Aventis, which held it until the 2018 sale to Advent.
value. Typically involving a large platform deal and the lower-size/cost 'add-ons'
to create a business of scale through consolidation, it is increasingly deemed          A tenth of respondents expect start-ups to be the most sought-after, down from
an efficient way of building businesses in a cost-effective way by utilising market     13% in our last survey but on a par with results over the last four years when this
know-how and then effectively integrating to create synergies and acquire               part of the market started to blip on investors' radars. The venture scene in CE
market share. A mid-market example of this is Livonia's Thermory, an Estonian           continues to attract institutional investor interest: in Bulgaria, LauncHub Ventures
thermowood business which Livonia backed in 2016, buying Finland's Siparila             has launched a €70m fund to back IT businesses in Southeast Europe (Bulgaria,
to create a €100m+ business with an enhanced geographic footprint.                      Romania, Croatia, Serbia) with seed and series-A funding. The vehicle follows on
                                                                                        from LauncHub's previous fund which raised €20m in 2016.                                                                 10%
For this period, I expect the highest competition for new investment opportunities in:
100%
 90%
 80%
                                    51%                                   47%               43%
                                                                                                           51%                                           47%                                              November           29%
           53%                                                                  54%                                       54%             57%
 70%
                   65%
                                             71%
                                                     59%      62%   66%
                                                                                      58%           60%
                                                                                                                   67%
                                                                                                                                  59%            64%             62%                                        2019
 60%                        74%
                                                                                                                                                                                             62%
 50%
 40%
 30%                                                                                        50%                                                          40%
                                                                          47%                              43%                            31%
           47%                      49%                                         42%                 30%            20%    42%     31%            27%             29%
 20%                                                 38%                              42%
                   35%                                        38%   34%
                            26%              29%
 10%
                                                                                                    10%            13%            10%     12%     9%     13%     10%
                                                      3%                  6%    4%           7%             5%             4%
     0%
          Oct. Apr. Oct. Apr. Oct. Apr. Oct. Apr. Oct. Apr. Sep. Apr. Sep. Apr. Sep. Apr. Nov. May Nov.   Jul. Nov.                                                                           Start-ups
          2009 2010 2010 2011 2011 2012 2012 2013 2013 2014 2014 2015 2015 2016 2016 2017 2017 2018 2018 2019 2019
                                                                                                                                                                                              Mid-sized growing companies
9 https://www.romania-insider.com/mid-europa-buyer-regina-maria                                                                                                                               Market leaders
13
Veteran resilience | Private Equity Confidence Survey Central Europe

Vendor pricing

Vendors may be reining in their pricing expectations, with 80% of our respondents                 Relative to 6 months ago, vendor pricing expectations have:
feeling pricing had remained the same (65%) or decreased (15%) over the last six
months. It is a gentle progression of our last survey, when a quarter felt prices had
increased (25%), 64% felt they'd stayed the same and a tenth felt they had gone                            15%
                                                                                                                              19%
down. Prices may fall further, with an unprecedented 48% of our respondents
expecting pricing to come down further over this year, more than double the stat
from last survey. Only 15% expect pricing to increase, and under half (37%) expect
current pricing levels to continue – the lowest result in our survey.
                                                                                                                                              Increased
                                                                                                             November
                                                                                                                                              Remain the same
This sentiment echoes a recent report which suggests entry pricing has indeed                                  2019
come down since 2018. In CE, entry multiples have dropped from 10x in 2018 to 9x
                                                                                                                                              Decreased
in Q2 2019. Across Europe, they remain above the 10x mark but are sliding gently,
from 10.4x in Q1 2019 to 10.2x in Q210.

                                                                                                                  65%

Over the next 12 months, we expect vendor pricing expectations to:

                  8%
                                                                 17%                                           16%                                                    17%                15%
                                                                                                                                    18%           21%
                                          31%
                                                                                                33%

                                                                                                                                                                                                     Increase
               November                                                    May                                   November                                  July             48%   November
                                                                                                                                                                                                     Remain the same
                 2017                                                      2018                                    2018                                    2019                     2019
                                                                                                                                                                                                     Decrease
                                                                                                                                                                                               37%
        62%
                                                                   50%
                                                                                                                        66%                                     62%

10 https://www.clearwaterinternational.com/assets/pdfs/Multiples-Heatmap-Analysis-Q2-2019.pdf
14
Veteran resilience | Private Equity Confidence Survey Central Europe

Deals watch
Investments

 PE House                      Country                     Company                Period            Est. Value EUR m   Stake            Description

                                                                                  November 2019 -                                       Logoplaste SA backed by The Carlyle Group has agreed to acquire undisclosed majority stake in PW
 The Carlyle Group             Poland                      PW Masterchem SJ                         n/d                n/d
                                                                                  Pending                                               Masterchem SJ. The financial terms of the transaction are not disclosed.

                                                                                                                                        Avallon has agreed to acquire Poland-based manufacturer of washing powders and other cleaning
                                                                                  November 2019 -
 Avallon Sp. z o.o.            Poland                      Clovin S.A.                              n/d                60%              agents, Clovin, in a management buyout transaction. Avallon will acquire a 60% stake through its
                                                                                  Pending
                                                                                                                                        Avallon MBO Fund III, while the remaining will be held by the founders

                                                           Bulgarian                                                                    United Group, an Amsterdam-based telecoms and media provider active in south-eastern Europe
 United Group B.V. / BC                                                           November 2019 -
                               Bulgaria                    Telecommunications                       1 200,0            n/d              and a portfolio company of BC Partners, has agreed to acquire Bulgaria-based Vivacom for
 Partners                                                                         pending
                                                           Company (Vivacom)                                                            enterprise value of EUR 1.2bn

                                                                                                                                        Livonia Partners has acquired 100% of Estonian glass processing company Klaasimeister from its
 Livonia Partners              Estonia                     Klaasimeister AS       October 2019      n/d                100%
                                                                                                                                        founders, for an undisclosed consideration.

                                                                                                                                        H.I.G. Europe, part of the global private equity company H.I.G. Capital has agreed to acauire two
                                                                                                                                        leading European wheelchair manufacturers Meyra Group S.A. and Alu Rehab A/S. via an affiliate.
                                                                                  October 2019 -
 H.I.G. Capital, LLC           Poland                      Meyra Group S.A.                         n/d                n/d              The combination of Meyra Group and Alu Rehab will establish a new leading manufacturer
                                                                                  Pending
                                                                                                                                        of rehabilitative mobility aids, in particular wheelchairs. The transaction is subject to approval by
                                                                                                                                        the relevant antitrust authorities and is expected to be completed by the end of 2019.

 Mezzanine                                                                                                                              A consortium comprising Mezzanine Management, a group of private investors have acquired
 Management Poland.            Poland                      Profi Sp. z o.o.       October 2019      n/d                n/d              Poland-based pate producer, Profi, from Bounty Brands, in a management buyout transaction, for
 Sp. z o.o.                                                                                                                             an undisclosed consideration.

                                                                                                                                        ARX Equity Partners has acquired a majority stake in TES Vsetin (TES), a Czech Republic-based
 ARX Equity Partners           Czech Republic              TES Vsetin s.r.o.      October 2019      n/d                Majority stake   engineering company engaged in the manufacturing of system components related to electrical
                                                                                                                                        machines, from Advent International, for an undisclosed transaction.

 Future Life a.s. /                                                                                                                     FutureLife a.s., a company backed by Hartenberg Capital, s.r.o., has acquired an undisclosed
 Hartenberg Capital,           Estonia                     Nova Vita Kliinik AS   October 2019      n/d                n/d              majority stake in Nova Vita Kliinik AS and its Finnish subsidiary Ovumia Oy, for an undisclosed
 s.r.o.                                                                                                                                 consideration.

                                                                                                                                        UP Invest OU has agreed to acquire IM Arvutid AS, from Mr. Ismo Uosukainen, for an undisclosed
 UP Invest OU                  Estonia                     IM Arvutid AS          October 2019      n/d                n/d
                                                                                                                                        consideration.

15
Veteran resilience | Private Equity Confidence Survey Central Europe

 PE House                      Country                     Company              Period                Est. Value EUR m   Stake            Description

 PPF Group, EC
                                                           IN TIME SPEDICE,                                                               PPF Group, EC Investments and Rockaway have acquired In Time Spedice, a Czech based courier
 Investments and               Czech Republic                                   October 2019          n/d                100%
                                                           spol. s r.o.                                                                   company for an undisclosed consideration
 Rockaway

 Partners Group                                            Zabka Polska                                                                   Partners Group Holding AG has acquired an undisclosed minority stake in Zabka Polska sp. z o.o.,
                               Poland                                           September 2019        n/d                Minority stake
 Holding AG                                                sp. z o.o.                                                                     for an undisclosed consideration.

                                                                                                                                          Greenbridge Partners has acquired more than 75% stake in Romanian furniture manufacturer, Rus
 Greenbridge Partners          Romania                     Rus Savitar          September 2019        n/d                75%
                                                                                                                                          Savitar from the founders, the Rusu family.

                                                           AS Linnamae          September 2019 -                                          UP Invest OU, an Estonia-based private equity firm, has acquired a 90.6% stake in AS Linnamae
 UP Invest OU                  Estonia                                                                n/d                90.6%
                                                           Lihatoostus          Pending                                                   Lihatoostus, an Estonia-based wild game meat producer, for an undisclosed consideration.

 Morphosis Capital                                                                                                                        Morphosis Capital SRL has acquired a 40% stake in DocProcess SRL, for an undisclosed
                               Romania                     DocProcess SRL       September 2019        n/d                40%
 SRL                                                                                                                                      consideration. Morphosis invested via its Morphosis Capital Fund I.

                                                           11 Entertainment                                                               Genesis Capital has acquired a 61% stake in 11 Entertainment Group, for an undisclosed
 Genesis Capital s.r.o.        Hungary                                          September 2019        n/d                61%
                                                           Group                                                                          consideration. Genesis Capital investing via its fund Genesis Private Equity Fund III (GPEF III).

                                                                                                                                          Baltic Classifieds Group OU, a Lithuania-based operator of advertising platforms and a portfolio
 Baltic Classifieds                                                                                                                       company of Apax Partners LLP, the UK-based private equity firm, has agreed to acquire, auto24 AS,
                               Estonia                     auto24 AS            August 2019           n/d                n/d
 Group OU                                                                                                                                 an Estonia-based online classified advertising company, from BaltCap, an Estonia-based private
                                                                                                                                          equity and venture capital firm, for an undisclosed consideration.

                                                           FOKUS ocna optika                                                              MiddleCap Group S.A., a Luxembourg based private equity firm, has acquired an undisclosed
                               Slovakia & Czech
 MiddleCap Partners                                        a.s. & FOKUS optik   August 2019           n/d                Majority stake   majority stake in FOKUS ocna optika a.s. & FOKUS optik a.s., a based operator of a chain of optical
                               Republic
                                                           a.s.                                                                           stores, from a group of six private individuals, for an undisclosed consideration.

                                                           Digiekraanid OU;
                                                                                                                                          Up Invest has acquired two Estonia-based advertisement companies, Digiekraanid and
 Up Invest                     Estonia                     Megameedia Grupp     August 2019           n/d                n/d
                                                                                                                                          Megameedia, from Out of Home Group (OOH Group), for an undisclosed consideration.
                                                           OU

                                                                                                                                          KJK Management S.A., a Luxembourg-based private equity firm, through its fund, KJK Fund III,
                                                                                                                                          has acquired Baltik Vairas UAB, the Lithuania-based e-bike and bicycle manufacturer, from
 KJK Management S.A.           Lithuania                   Baltik Vairas UAB    August 2019           n/d                100
                                                                                                                                          UAB LitCapital Asset Management, a Lithuania-based private equity firm, for an undisclosed
                                                                                                                                          consideration.

                                                                                                                                          Nimbus BV, the Netherlands-based private equity firm, has agreed to acquire Low & Bonar NV,
                                                                                                                                          the Belgium-based producer of woven and non-woven fabrics and construction fibers, and Low
                                                           Low & Bonar NV and
 Nimbus BV                     Belgium & Hungary                                July 2019 - Pending   17,3               n/d              & Bonar Kft, the Belgium-based producer of non-woven fabrics, from Low & Bonar Plc, the listed
                                                           Low & Bonar Kft
                                                                                                                                          UK-based producer of high-performance materials from polymer-based yarns and fibers, for a cash
                                                                                                                                          consideration of EUR 17.3m.

16
Veteran resilience | Private Equity Confidence Survey Central Europe

 PE House                      Country                     Company                   Period                Est. Value EUR m   Stake            Description

                                                                                                                                               Abris Capital Partners, a Poland-based private equity firm via its Abris CEE Mid-Market Fund III LP
                                                           Global Technical
 Abris Capital Partners        Romania                                               July 2019 - Pending   n/d                n/d              has agreed to acquire an undisclosed majority stake in Global Technical Group (GTG), a Romania-
                                                           Group
                                                                                                                                               based provider of security systems and software, for an undisclosed consideration.

                                                                                                                                               Innova Capital Sp z o.o., the Poland-based private equity firm has acquired Optiplaza S.R.L.,
 Innova Capital                Romania                     Optiplaza S.R.L.          July 2019 - Pending   n/d                100              the Romania-based operator of optical retail chain selling prescription glasses, contact lenses and
                                                                                                                                               eye care products, for an undisclosed consideration.

                                                           Optical Network                                                                     Polish private equity firm Innova Capital has acquired Romanian optician chain Optical Network
 Innova Capital                Romania                                               July 2019 - Pending   n/d                100
                                                           S.R.L.                                                                              from Gemisa Investments, for an undisclosed consideration.

 Szallas.hu (Portfolion                                                                                                                        Szallas.hu Kft, the Hungary-based online hotel booking portal and a portfolio company of Portfolion
 Venture Capital                                                                                                                               Venture Capital Fund Management Company, the Hungary based venture capital firm has
                               Czech Republic              Hotels.cz                 July 2019             n/d                n/d
 Fund Management                                                                                                                               acquired Hotel.cz a.s., the Czech Republic-based operator of online hotel booking platform, for
 Company)                                                                                                                                      an undisclosed consideration.

 Highlander Partners,                                      S.C. Centrele de                                                                    Highlander Partners L.P., a leading middle market private investment firm based in Dallas, Texas,
                               Romania                                               July 2019             n/d                Majority stake
 L.P.                                                      Excelenta ARES S.R.L                                                                acquired a majority stake in the Ares Group (Ares) for undisclosed consideration.

                                                                                                                                               Tar Heel Capital, a Poland-based private equity firm, has acquired 60% stake in TMR Plastics Sp.
                                                                                                                                               z o.o., a Poland-based company engaged in developing, manufacturing and supplying technical
 Tar Heel Capital              Poland                      TMR Plastics Sp. z o.o.   June 2019             n/d                60
                                                                                                                                               plastics parts to all branches of industry, from Mr. Dirk Truyens, a Poland-based private investor, for
                                                                                                                                               an undisclosed consideration.

                                                           TECHNIK PARTNER                                                                     SkyLimit Investments acquired 70 share in TECHNIK PARTNER s.r.o., for un undisclosed
 SkyLimit Investments          Czech Republic                                        June 2019             n/d                70
                                                           s.r.o.                                                                              consideration.

                                                                                                                                               Abris Capital Partners, a Poland-based private equity firm via, Abris CEE Mid-Market Fund III LP, has
                                                           S.C. Dentotal Protect                                                               agreed to acquire S.C. Dentotal Protect S.R.L, a Romania-based distributor of dental consumables,
 Abris Capital Partners        Romania                                               June 2019             15                 100
                                                           S.R.L                                                                               instruments and equipments, from Dogariu family, Romania-based family for an estimated
                                                                                                                                               consideration of EUR 15m.

                                                                                                                                               INVL Baltic Sea Growth Fund, a Lithuania-based private equity fund of INVL Asset Management, has
 INVL Baltic Sea                                           Grigeo Investiciju                                                                  agreed to acquire 49.99% stake in Grigeo investiciju valdymas UAB, the cardboard manufacturing
                               Lithuania                                             June 2019             30                 49.9
 Growth Fund                                               Valdymas UAB                                                                        business of Grigeo, AB, the listed Lithuania-based paper manufacturer, for a consideration of upto
                                                                                                                                               EUR 30m.

                                                                                                                                               General Atlantic Service Company, L.P., the US-based private equity and venture capital firm, has
 General Atlantic
                               Czech Republic              Kiwi.com s.r.o.           June 2019             51                 116              acquired a 51% stake in Kiwi.com s.r.o., a Czech Republic-based operator of online travel booking
 Service Company, L.P.
                                                                                                                                               platform, from a group of sellers, for an estimated consideration of CZK 3bn (EUR 116.25m).

                                                                                                                                               Innova Capital, a leading Central European private equity firm will become a stakeholder in CS
 Innova Capital                Poland                      CS Group Polska           June 2019             n/d                n/d              Group Polska, one of the top online marketing services suppliers for the small and medium
                                                                                                                                               enterprises sector.

17
Veteran resilience | Private Equity Confidence Survey Central Europe

 PE House                      Country                     Company              Period      Est. Value EUR m   Stake            Description

 Innovation Nest/                                                                                                               HCM Deck, cloud-based platform that helps enterprises automate employee development, has
                               Poland                      HCM Deck             June 2019   3.2 million USD    n/d
 mAccelerator                                                                                                                   raised $3.2 million in its seed funding

 Inovo Venture                                                                                                                  AI-enabled symptom checker Infermedica raised a $3.65 million funding round. Estonian investor
 Partners/Karma                Poland                      Infermedica          June 2019   3.65 million USD   n/d              Karma Ventures led the round with participation from Dreamit Ventures, Inovo Venture Partners
 Ventures                                                                                                                       and Müller Medien​.

 Accelerated Digital
                                                                                                                                3TS portfolio company Funderbeam, recently closed a new round raising $4.5m in Series A funding.
 Ventures/GK-Plug
                                Estonia                    Funderbeam           June 2019   4.5 million USD    n/d              The round is led by UK based Accelerated Digital Ventures (ADV) and includes new investors such as
 and Play Indonesia/
                                                                                                                                GK-Plug and Play Indonesia, and Pandan Ventures
 Pandan Ventures

                                                                                                                                United Group B.V., a Netherlands-based company operating as a telecom and media provider and
                                                                                                                                a portfolio company BC Partners Limited, UK-based private equity firm, has agreed to acquire Tele2
 BC Partners Limited           Croatia                     Tele2 Croatia        May 2019    220                n/d              Croatia, a Croatia-based mobile operator, from Tele2 AB, a listed Sweden-based telecommunication
                                                                                                                                group that provides mobile services, fixed broadband, data network services, cable TV and content
                                                                                                                                services, for a consideration of EUR 220m.

                                                                                                                                Hartenberg Capital, s.r.o., a Czech Republic-based private equity firm, has agreed to acquire
 Hartenberg Capital,
                               Czech Republic              HFF, a.s.            May 2019    n/d                n/d              majority stake in HFF, a.s., a Czech Republic-based company engaged in flower business, from Mr.
 s.r.o.
                                                                                                                                Jan Balko Jr., Czech Republic-based private individual, for an undisclosed consideration.

                                                                                                                                Jet Investment AS, a Czech Republic-based private equity firm, via its fund Jet 2, has acquired a 55%
                                                                                                                                stake in TEDOM a.s., a Czech Republic-based company engaged in producing and operating gas
 Jet Investment AS             Czech Republic              TEDOM a.s.           May 2019    n/d                55
                                                                                                                                cogeneration units and heat-energy sources, from Mr. Josef Jelecek, a Czech Republic-based private
                                                                                                                                investor and the founders of TEDOM, for an undisclosed consideration.

                                                                                                                                Apax Partners LLP, the UK-based private equity firm, has agreed to acquire Baltic Classifieds
                                                           Baltic Classifieds                                                   Group OU (BCG), a Lithuania-based operator of advertising platforms, from AS Postimees Group,
 Apax Partners LLP             Lithuania                                        May 2019    n/d                n/d
                                                           Group OU                                                             an Estonia-based company engaged in publishing newspapers, tabloids and magazines, for
                                                                                                                                an undisclosed consideration.

                                                                                                                                Oriens Im Hungary Kft., a Hungary-based private equity firm via its fund, Oriens II has acquired
 Oriens Im Hungary                                                                                                              Automa CZ s.r.o., a Czech Republic-based company engaged in manufacturing and distribution
                               Czech Republic              Automa CZ s.r.o.     May 2019    n/d                100
 Kft. V                                                                                                                         of industrial automatization products from Mr. Pavel Kouba, Mr. Vladimir Kohel and Mr. Karel
                                                                                                                                Buchtele, the Czech Republic-based private investors, for an undisclosed consideration.

                                                                                                                                Blackstone Group LP the listed US-based private equity firm and financial advisory services
                                                                                                                                provider, has acquired minority undisclosed stake through its Blackstone Tactical Opportunities
                                                           Superbet Betting &
 Blackstone Group L.P.         Romania                                          May 2019    175                Minority stake   Fund L.P., the US-based investing platform of Blackstone group LP in Superbet Betting & Gaming
                                                           Gaming S.A
                                                                                                                                S.A, the Romania-based company engaged in providing sports betting, virtual sports betting, and
                                                                                                                                gaming services, for a cash consideration, of EUR 175m.

18
Veteran resilience | Private Equity Confidence Survey Central Europe

 PE House                      Country                     Company                 Period       Est. Value EUR m   Stake   Description

                                                                                                                           Value4Capital, the lower mid-market Polish and central European buy-out manager, announced
                                                                                                                           the acquisition of a minority stake in Dreamcommerce S.A. by its V4C Poland Plus Fund. Trading
                                                                                                                           under the Shoper®brand (www.shoper.pl), it provides a complete e-commerce ecosystem for
 Value4Capital                 Poland                      Dreamcommerce S.A.      May 2019     n/d                n/d
                                                                                                                           Polish SMEs by offering e-commerce platforms, multiple marketplace integrations, marketing and
                                                                                                                           advertising services, as well as logistic and fulfilment solutions, predominately under a software as
                                                                                                                           a service (SaaS) mode.

 One Peak Partners,
 Goldman Sachs                                                                                                             Healthcare platform DocPlanner founded in Poland has raised a funding round of €80 million led
 Private Capital                                                                                                           by One Peak Partners and Goldman Sachs Private Capital Investing, with participation from existing
                               Poland                      DocPlanner              May 2019     80 million EUR     n/d
 Investing, Piton                                                                                                          investors Piton Capital and ENERN Investments. This round brings the total amount raised by
 Capital and ENERN                                                                                                         the company to some €130 million.
 Investments

 NEO Ventures / 3TS                                                                                                        NEXD, leading creative advertising technology company, has raised a new round of funding led by
                               Estonia                     NEXD                    May 2019     n/d                n/d
 Capital Partners                                                                                                          NEO Ventures to fuel further international expansion.

 Innova Capital                                            Chemes M.                                                       Abris Capital Partners agreed to sell its portfolio company CheMeS M. Szperlinski Sp. z o. o.
                               Poland                                              April 2019   n/d                n/d
 Sp z o.o.                                                 Szperlinski Sp z o.o.                                           (CheMeS, a Poland-based printing company) to Innova Capital, for undisclosed consideration.

                                                                                                                           Mid Europa Partners LLP, the UK-based private equity firm via its Mid Europa Fund V LP, has agreed
 Mid Europa Partners                                                                                                       to acquire a majority stake in Mlinar, a Croatia-based wholesaler and retailer of bakery products
                               Croatia                     Mlinar                  April 2019   n/d                n/d
 LLP                                                                                                                       from Mr. Mato Skojo, a Croatia-based investor having interest in wholesaling and retailing of bakery
                                                                                                                           products for an undisclosed consideration.

                                                                                                                           ARX Equity Partners, a Czech Republic based private equity firm has acquired an undisclosed
 ARX Equity Partners           Czech Republic              Fenestra Wieden         April 2019   n/d                n/d     majority stake in Fenestra Wieden, a Czech Republic based producer and designer of aluminium-
                                                                                                                           glass modular facade solutions, for an undisclosed consideration.

                                                                                                                           AMC Capital IV S.c.Sp., advised by Mezzanine Management, provided EUR 10m growth capital
 Mezzanine                                                 EuroIns Insurance
                               Bulgaria                                            April 2019   10 million EUR     n/d     to finance the organic expansion and add-on acquisitions of EuroIns Insurance Group AD, a leading
 Management                                                Group AD
                                                                                                                           independent insurance group in Central and South Eastern Europe

                                                                                                                           EUR 230k has been invested by Black Pearls VC in Xopero - a company developing unique
 Black Pearls VC               Poland                      Xopero                  April 2019   0.23 million EUR   n/d     emergency recovery technology and ensuring continuity of companies' IT systems in the event
                                                                                                                           of a breakdown or attack by hackers.

                                                                                                                           Founded by a group of Polish innovators and scientists, Prosoma helps cancer patients fight anxiety
                                                                                                                           and depression by combining behavioral therapy and virtual reality technology. The company
 Black Pearls VC               Poland                      Prosoma                 April 2019   0.28 million EUR   n/d
                                                                                                                           has just acquired an investor - the Black Pearls VC fund, which will support the development
                                                                                                                           of the unique therapeutic methodology with the amount of EUR 280k.

19
Veteran resilience | Private Equity Confidence Survey Central Europe

 PE House                      Country                     Company              Period       Est. Value EUR m   Stake   Description

                                                                                                                        CEE Equity Partners, the Investment Advisor to the China Central and Eastern Europe Investment
 CEE Equity Partners           Romania                     Brise Group          April 2019   n/d                n/d     Co-operation Fund II, announced the signing of an agreement to invest in, modernise and develop
                                                                                                                        15 grain silos and logistic hubs from the Brise Group.

                                                                                                                        Nethone has closed its first external round of financing raising over $1 million. The company, which
 Innovation Nest               Poland                      Nethone              April 2019   n/d                n/d     uses artificial intelligence to detect fraud in online transactions, aims to expand its operations
                                                                                                                        in new markets.

                                                                                                                        Private equity fund ESPIRA has joined forces with the executive management team to purchase
                                                           Icon Communication                                           100% of ICON CommunicationCentres, ICON Communication Centres is a Prague-based contact
 Espira Investments            Czech Republic                                   April 2019   n/d                100%
                                                           Centres                                                      centre that utilises technology-led outsourcing solutions to connect global brands with local
                                                                                                                        customers.

                                                                                                                        Patron Capital Limited, the UK-based private equity firm, has acquired Sheraton Warsaw Hotel,
 Patron Capital                                            Sheraton Warsaw                                              a Poland-based hotel, from Benson Elliot Capital Management LLP, the UK-based private equity
                               Poland                                           March 2019   n/d                n/d
 Limited                                                   Hotel                                                        firm, Walton Street Capital L.L.C., the US-based private equity real estate investment firm and
                                                                                                                        Schroders Plc, the UK-based asset management company, for an undisclosed consideration.

                                                                                                                        Innova Capital Sp z o.o., via its Innova/6 fund, a Poland-based private equity firm, has signed
                                                           Drukarnia EMBE
 Innova Capital                                                                                                         an agreement to acquire 80% stake in Drukarnia EMBE PRESS sp.j., a Poland-based manufacturer
                               Poland                      PRESS sp.j. (80%     March 2019   n/d                80
 Sp z o.o.                                                                                                              and supplier of labels and packaging for the beverage and food industry, for an undisclosed
                                                           Stake)
                                                                                                                        consideration.

                                                                                                                        A group of investors has agreed to acquire DCT Gdansk S.A., a Poland-based container terminal,
 PSA International Pte                                                                                                  from Macquarie Infrastructure and Real Assets, an Australia-based infrastructure asset manager;
 Ltd; IFM Investors;                                                                                                    Motor Trades Association of Australia Superannuation Fund Pty Limited and AustralianSuper
                               Poland                      DCT Gdansk S.A.      March 2019   1 400,0            100
 Polski Fundusz                                                                                                         Pty Ltd, the Australia-based investment managers; and Statewide Superannuation Pty Ltd,
 Rozwoju S.A. (PFR)                                                                                                     an Australian-based fund manager for its members' retirement savings, for a maximum
                                                                                                                        consideration of EUR 1.4bn.

 Central Europe                                                                                                         Central Europe Industry Partners, a.s., the Czech Republic-based private equity firm, has acquired
 Industry Partners,            Czech Republic              BMH spol. s.r.o.     March 2019   n/d                100     BMH spol. s.r.o., the Czech Republic-based company engaged in trenchless repairs of pipelines, for
 a.s.                                                                                                                   an undisclosed consideration.

 PROfounders Capital;
 White Star Capital,
 L.P.; Speedinvest                                                                                                      White Star Capital, L.P., the US-based private equity firm, along with the existing investors
 GmbH; Market One              Poland                      Packhelp             March 2019   8,5                n/d     of Packhelp, Poland-based maker of designer packaging, have acquired an undisclosed stake
 Capital; Apostolos                                                                                                     in the company, for a consideration of EUR 8.5m.
 Apostolakis (Private
 investor)

20
Veteran resilience | Private Equity Confidence Survey Central Europe

 PE House                      Country                     Company              Period          Est. Value EUR m   Stake   Description

                                                                                                                           Manuvia, a Czech Republic-based recruitment group and a portfolio company of Arca Investments
                                                           Edymax Facility
 Arca Investments a.s.         Slovakia                                         March 2019      n/d                n/d     a.s., a Slovakia-based financial services firm, has agreed to acquire Edymax Facility Management SE,
                                                           Management SE
                                                                                                                           a Slovakia-based recruitment agency, for an undisclosed consideration.

                                                                                                                           Genesis Capital s.r.o., a Czech Republic-based private equity firm, via its fund Genesis Private
                                                                                                                           Equity Fund III (GPEF III), along with the management of CN Group CZ s.r.o., a Czech Republic-based
 Genesis Capital s.r.o.        Czech Republic              CN Group CZ s.r.o.   March 2019      n/d                96
                                                                                                                           nearshore software programming company, has acquired the company in a management buyout
                                                                                                                           transaction, for an undisclosed consideration.

                                                                                                                           AMC Capital IV S.c.Sp., advised by Mezzanine Management, provided a EUR 10 million long-term
                                                                                                                           growth capital to UAB Juodeliai, a leading Lithuanian wood processing company. UAB Juodeliai
 Mezzanine
                               Lithuania                   UAB Juodeliai        March 2019      10 million EUR     n/d     produces high-quality wooden blanks for European standard pallets, chemical industry pallets (CP
 Management
                                                                                                                           pallets) and non-standard pallet blanks. During the manufacturing process, other by-products like
                                                                                                                           firewood and sawdust are also produced.

                                                                                                                           Teamscope raised €500k seed round to develop a talent analytics application that helps
 Black Pearls VC               Estonia                     Teamscope            February 2019   0.5 million EUR            organizations build high-performing teams. The investment was led by Black Pearls VC and included
                                                                                                                           several angel investors from the UK and Estonia (including co-founder of Skype, Jaan Tallinn).

                                                                                                                           Pollen Street Capital, via its fund III, has agreed to acquire Prime Car Management S.A. for
                                                           Prime Car                                                       a consideration of EUR 448.7m.Pollen Street Capital (PSC) is the UK-based private equity firm,
 Pollen Street Capital         Poland                                           February 2019   448,7              n/d
                                                           Management S.A.                                                 headquartered in London.Prime Car Management S.A.(PCM) is the listed Poland-based company
                                                                                                                           engaged in providing car leasing and car fleet management services, headquartered in Gdansk.

                                                                                                                           Baltisse NV, a Belgium-based private investment and private equity firm has acquired POLFLAM
                                                                                                                           Sp. z o.o., a Poland-based company that constructs and designs fire-resistant glass panes from
 Baltisse NV                   Poland                      POLFLAM Sp. z o.o.   February 2019   106,1              90,9
                                                                                                                           the founders Maciej Szamborski and Wojciech Wilczak and Syntaxis Capital U.F.B. GmbH, a Austria-
                                                                                                                           based private debt and growth capital investment company, for a consideration of EUR 106m.

                                                                                                                           Loopia AB, a Sweden-based web hosting company and a portfolio company of Axcel Management
                                                                                                                           A/S, a Denmark-based private equity company, has acquired WebSupport, s.r.o., a Slovakia-based
 Axcel Management
                               Slovakia                    WebSupport, s.r.o.   February 2019   n/d                n/d     provider of web hosting and web services, from Trantor Ventures GmbH, the Austria-based
 A/S
                                                                                                                           investment firm, Pavel Stano and Ivan Stefunko, the Slovakia-based private investors, for
                                                                                                                           an undisclosed consideration.

                                                                                                                           Livonia Partners, the Latvia-based private equity firm via its Livonia Partners Fund I, has agreed
                                                                                                                           to acquire a 60% stake in Fenestra AS, an Estonia-based maker of windows and doors, from Lauri
 Livonia Partners              Estonia                     Fenestra AS          February 2019   n/d                60
                                                                                                                           Laast, Riho Prassi, and Martti Siitam, the Estonia-based private individuals, for an undisclosed
                                                                                                                           consideration.

21
Veteran resilience | Private Equity Confidence Survey Central Europe

 PE House                      Country                     Company               Period          Est. Value EUR m      Stake   Description

                                                                                                                               Hortex Holding S.A., a Poland-based producer and distributor of juices, non-carbonated fruit
                                                                                                                               beverages, nectars, concentrates, frozen fruits and vegetables, and a portfolio company of Mid
 Mid Europa Partners                                                                                                           Europa Partners LLP (MEP), the UK-based private equity firm, has agreed to acquire Jurajska
                               Poland                      Jurajska Sp. z o.o.   February 2019   n/d                   n/d
 LLP                                                                                                                           Sp. z o.o., a Poland-based company that produces natural mineral water, from BEWA Sp. z o.o.,
                                                                                                                               a Poland-based company that produces and sells spring water and beverages, for an undisclosed
                                                                                                                               consideration.

                                                                                                                               3TS portfolio company Safesize has secured €10m Series B round to accelerate growth of its shoe
 3TS Capital Partners,
                               Netherlands, Slovenia       Safesize              February 2019   10 million EUR        n/d     discovery platform. The round was raised from a consortium which included existing investors 3TS
 Convent Capital
                                                                                                                               Capital Partners, Convent Capital and leading strategic investors from the footwear industry.

 3TS Capital Partners,
                                                                                                                               3TS portfolio company has raised a new €1.5m funding round from3TS Capital Partners, Inovo
 Inovo Venture                 Slovakia                    Eyerim                February 2019   1.5 million EUR       n/d
                                                                                                                               Venture Partners and M Holding.
 Partners

 Mid Europa Partners           Poland                      intive S.A.           February 2019   n/d                   n/d     Mid Europa Partners has entered into an agreement to acquire intive S.A. from Enterprise Investors

                                                                                                                               Azelis S.A., a Belgium-based distributor of speciality chemicals, polymers and related services and
                                                           Euroconsultant Sp.                                                  a portfolio company of EQT Partners AB, a Sweden-based private equity firm, has agreed to acquire
 EQT Partners AB               Poland                                            January 2019    n/d                   n/d
                                                           zo                                                                  Euroconsultant Sp. z o., a Poland-based distributor of flavours, shelf life extenders and other
                                                                                                                               products predominantly for the meat segment, for an undisclosed consideration.

                                                                                                                               Cinven Partners LLP, the UK-based private equity firm, has agreed to acquire an undisclosed stake
                                                                                                                               in RTB House S.A., a Poland based company that provides retargeting technology for E-commerce
                                                                                                                               companies, for an undisclosed consideration. The acquisition supports Cinven's TMT Sector team
 Cinven Partners LLP           Poland                      RTB House S.A.        January 2019    n/d                   n/d
                                                                                                                               and its Emerging Europe Regional team expectations for global digital advertising software market.
                                                                                                                               Cinven's future strategy for RTB House includes increasing RTB's presence in US, investing in its
                                                                                                                               innovative technology and to pursue buy and build strategy for acquisitions.

                                                                                                                               CEE Equity Partners Ltd, via China-CEE Fund, a Poland-based private equity firm, has acquired
 CEE Equity Partners                                       Flash Lighting
                               Romania                                           January 2019    n/d                   n/d     an undisclosed majority stake in Flash Lighting Services S.A., a Romania-based company that
 Ltd                                                       Services S.A.
                                                                                                                               designs and implements energy-efficient lighting solutions, for an undisclosed consideration.

                                                                                                 15 million PLN (3.9           TDJ Pitango Ventures investsed 15 million PLN in Polish Tylko - the application for ordering bespoke
 TDJ Pitango Ventures          Poland                      Tylko                 January 2019                          n/d
                                                                                                 million USD)                  furniture.

                                                                                                                               KJK Management S.A., a Luxembourg-based private equity firm, through its fund, KJK Fund III has
 KJK Management S.A.           Estonia                     Tahe Outdoors OU      December 2018   n/d                   50      acquired a 50% stake in Tahe Outdoors OU, an Estonia-based company engaged in manufacturing
                                                                                                                               and distribution of kayak, canoe and paddling equipment for an undisclosed consideration.

22
Veteran resilience | Private Equity Confidence Survey Central Europe

 PE House                      Country                     Company               Period          Est. Value EUR m   Stake   Description

                                                                                                                            Tar Heel Capital, a Poland-based private equity firm, has agreed to a 75% in Takt Sp. z o.o.,
                                                                                                                            a Poland-based producer of DVDs and CDs and providing embossing services, for an undisclosed
                                                                                                                            consideration.Under the terms of the agreement, Tar Heel will acquire Takt, through a newly
 Tar Heel Capital              Poland                      Takt Sp z o.o.        December 2018   n/d                75
                                                                                                                            created holding company Farmvest. The trsnaction also includes ceratin part of Takt24 Sp. o.o. Sp.
                                                                                                                            K., a Poland-based CD store operator and affilate of Takt. The transaction is subject to aproval from
                                                                                                                            UOKiK.

                                                                                                                            KJK Management S.A., a Luxembourg-based private equity firm, has agreed to acquire Elan, d.o.o.,
                                                                                                                            a Slovenia-based manufacturer and distributor of sports equipment, leisure equipment and
                                                                                                                            advanced composite parts for the wind power industry, from Wiltan Enterprises Limited, a Slovenia-
 KJK Management S.A.           Slovenia                    Elan, d.o.o.          December 2018   n/d                n/d
                                                                                                                            based investment holding company of VR Global Partners, a Russia-based hedge fund manager,
                                                                                                                            and Merrill Lynch International, the UK-based company engaged in providing various financial
                                                                                                                            services, for an undisclosed consideration.

                                                                                                                            MCI Capital S.A., a Poland-based listed private equity and venture capital firm, via MCI Venture
                                                                                                                            Projects Sp. z o.o. VI S.K.A. and ALSO Schweiz AG, a Switzerland-based wholesale distributor of IT
 MCI Capital S.A.;
                               Poland                      AAT Holding S.A.      December 2018   13,3               33      and consumer electronics, has acquired 33% stake in, AAT Holding S.A., a Poland-based company
 ALSO Schweiz AG
                                                                                                                            engaged in the manufacturing and supplying of electronic security systems, for a consideration
                                                                                                                            of PLN 57m, (EUR 13.30m).

 Resource Partners                                         Maczfit Foods Sp.                                                Resource Partners, a private equity investor, has acquired a 70% stake in Maczfit, a privately-owned
                               Poland                                            December 2018   n/d                70
 Sp. z o.o.                                                z o.o.                                                           Polish home-delivered dietary catering company, for an undisclosed consideration.

                                                                                                                            Resource Partners Sp. z o.o., the Poland-based private equity firm, has acquired a 70% stake
 Resource Partners                                                                                                          in Artgeist Sp. z o.o., the Poland-based manufacturer and online retailer of canvas prints, wallpaper
                               Poland                      Artgeist Sp. z o.o.   December 2018   n/d                70
 Sp. z o.o.                                                                                                                 and other wall decor, from Rafal Marcinow, the Poland-based private investor, for an undisclosed
                                                                                                                            consideration.

 Innova Capital                                                                                                             Innova Capital Sp zoo, a Poland-based private equity firm, along with Solter Capital, a Poland-based
                                                           OSHEE Polska Sp.
 Sp z o.o.; Solter             Poland                                            November 2018   n/d                33      Private Equity firm, has agreed to acquire a 33% stake in OSHEE Polska Sp. z o.o., a Poland-based
                                                           z o.o.
 Capital                                                                                                                    producer of isotonic and functional drinks, for an undisclosed consideration.

                                                                                                                            Enterprise Investors Sp. z o.o., a Poland-based private equity and venture capital firm, via its Polish
 Enterprise Investors
                               Poland                      ANWIM S.A.            November 2018   23,3               n/d     Enterprise Fund VIII, has acquired undisclosed stake in ANWIM S.A., a Poland-based operator of fuel
 Sp. z o.o.
                                                                                                                            stations, for a consideration of PLN 100m (EUR 23.3m).

                                                                                                                            Value4Capital, the lower mid-market Polish and central European buy-out manager, announced
 Value4Capital                 Poland                      KomEko                November 2018
                                                                                                                            the acquisition of Kom-Eko S.A by its V4C Poland Plus Fund.

                                                                                                                            INVL Baltic Sea Growth Fundannounced the acquisition 86% majority stake of Lithuanian metal
 INVL Asset                                                                                                                 processing and industrial construction company, Montuotojas AB. This deal is completed through
                               Lithuania                   Montuotojas AB.       July 2019
 Management                                                                                                                 INVL Baltic Sea Growth Fund subsidiaries BSGF Fortis and Montuja respectively for an undisclosed
                                                                                                                            amount.

23