Product news - Innovations for the Digital Enterprise
If your browser does not support JavaScript, please read the page content below: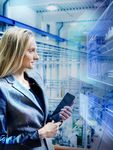 2 2 product news 2/2018 PC-based Automation 18 Future-proof IPCs, INOX Panel, mobile ITP Human Machine Interface 21 Higher transparency and flexibility Power Supplies 22 Rugged and powerful for multiple applications Drive Systems 23
Sinamics G120X infrastructure drive, converters and motors for Motion Control and Large Drives Industrial Communication 33 The new generation of network management Industrial Identification and Locating 40 Locating platform for the Digital Enterprise Industrial Controls 45 Portfolio primed for digitalization Totally Integrated Power 48 Electrical power distribution in the Digital Enterprise Industry Services 52
Optimizing maintenance, modernizing DCS libraries MindSphere 53 Connecting real things to the digital world Totally Integrated Automation 03 Solutions for the Digital Enterprise Automation Systems 09
Redundancy, Motion Control solutions, artificial intelligence, and energy management Distributed I/O Systems 14
Fail-safe modules, and flexible interfaces Products for Specific Requirements 16
Condition monitoring system and devices for harsh environments Primed for digitalization with Control perfection Innovation of the complete Sirius portfolio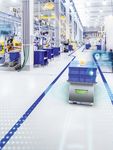 3 Totally Integrated Automation ⃒ product news 2/2018 Totally Integrated Automation Digital Enterprise – implement now! The Digital Enterprise provides the technical prerequisites for implementing the Industry 4.0 concept: connecting the virtual and the real world of production along the entire value chain, based on in-depth industry knowledge and unique expertise in the areas of electrification, automation, and digitalization. Take full advantage of these opportunities and join us on the path to a successful future. TIA Portal makes it possible to create the digital twin of a real application by combining the simulation models of the control system and mechanical system.
This allows users to simulate and validate the whole machine at the PC. This helps to avoid unplanned machine behavior that can quickly result in delays and increased costs. Cloud-based solutions allow users to analyze production data and optimize processes. A number of new apps for MindSphere, the cloud-based, open IoT operating system from Siemens, enables more efficient plant operation. The next logical addition to this is Edge computing, which can be used for local or central processing of production data. Functionality, intelligence, and data are no longer stored exclusively on centralized server farms in the cloud.
Now they can also be stored close to the data source – in the automation technology at the "edge" of the production network. The solution from Siemens – Siemens ­ Industrial Edge – is based on tried-and-tested hardware and software combined with cloud technology mechanisms. It integrates the advantages of local and cloud-based data processing.
siemens.com/tia Comprehensive digitalization of all processes provides a lasting competitive edge thanks to increased flexibility, efficiency, and quality. It offers new opportunities for added value, innovative business models, and forward-thinking forms of collaboration.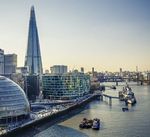 4 product news 2/2018 ⃒ Totally Integrated Automation 4 When it comes to analyzing production data to optimize processes, cloud-based solutions are very popular at the moment. Companies are challenged to find efficient and cost-effective solutions for their core task as well as for the associated processes such as update handling and IT security.
Local or central, on-site or via the Internet, in-house or through service providers – companies take different paths to collect and analyze production data and to continually Siemens Industrial Edge – exploiting the benefits of the cloud directly in production improve their processes based on these data. Many are moving away from traditional local data processing, which keeps all hardware and software in the company, but entails complex and time-consuming software maintenance. They are opting for the digital path and relying on data ­ processing and analysis based on central IT infrastructures (server farms) on the Internet in the form of cloud computing.
This makes it easy to update and manage the applications, with updates being installed on all servers via a central cloud management system.
The best of both worlds – local and cloud computing For IoT to work properly, companies need to be able to process data locally while also leveraging the benefits of the cloud: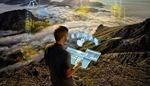 5 Totally Integrated Automation ⃒ product news 2/2018 5 As cloud computing becomes more and more established, Edge computing is emerging as the next logical addition. It can be used for either local or central processing of production data. Functionality, intelligence, and data are no longer stored exclusively on centralized server farms in the cloud. Now they can also be stored close to the data source – in the automation technology at the "edge" of the production network.
The solution from Siemens – Siemens Industrial Edge – is based on tried-and-tested hardware and software combined with cloud technology mechanisms. It integrates the benefits of local and ­ cloud-based data processing. The range of automation technology hardware and software for Siemens Industrial Edge consists of: Analyze MyWorkpiece The app allows users to optimize workpiece machining by capturing and analyzing high-resolution production data in the machine tool. This additional func­ tionality for CNC machines significantly increases ­ process and quality analytics. Optimize MyMachining/ Trochoidal The Sinumerik Edge application can be used to program the trochoidal milling function online directly on the machine.
Edge computing allows full use of the tool and helps achieve the significantly shorter machining times now required – ­ trochoidal milling with Edge is up to 40% faster than conventional ­trochoidal milling.
Notifier App The plant is down? A push notification from the Simatic Edge application immediately informs the user via smartphone, smartwatch, or another mobile device. Inventory App The automation environment is becoming increasingly complex. The Simatic Edge Inventory app gives users a comprehensive overview of which automation components are being used in which machines. The list of components can be adjusted according to the user's requirements. Coming soon Coming soon Edge app examples: A defining characteristic of Siemens Industrial Edge is decentralized data processing and analysis on productionlevel Edge devices or integrated in the automation portfolio via special applications known as Edge apps.
This means short paths and minimal lag times, even for large data volumes, which enables high-performance data ­ processing virtually in real time. The data can be stored in the automation system and preprocessed there, with only relevant information being transferred to the cloud or to IT systems. This helps protect sensitive raw data from unauthorized access. Devices and apps are still managed centrally in MindSphere, under Edge Management. This allows users to distribute system and application software to their devices as well as deliver periodic security updates to their machines. The result is a system that meets the modern twofold challenge of having open and flexible devices while maintaining a high level of IT security.
Edge management Edge apps Edge devices siemens.com/industrial-edge
6 product news 2/2018 ⃒ Totally Integrated Automation TIA Portal V15.1 Virtual control system meets virtual machine The most efficient way to meet the need for more rapid commissioning of production plants, while simulta­ neously improving production quality, is to use a digital twin. Virtual testing, simulation, and optimization save time when it comes to the actual ­ commissioning. Faults are detected at an early stage and kept out of the real plant. This avoids unplanned machine behavior that can quickly result in delays and significant costs, while also decreasing project risks. In TIA Portal V15.1, Simatic S7-PLCSIM Advanced can be used to create a digital twin of a Simatic S7-1500 controller. As a software suite for virtual commissioning, Simatic Machine ­ Simulator V1.0 combines the Simatic S7-PLCSIM Advanced V2.0 virtual ­ controller with Simit V10. Together with the NX Mechatronics Concept Designer (NX MCD) simu­ lation software for mechatronic machine concepts, the Simatic Machine Simulator forms the basis for the virtual validation of entire machines. This makes it possible to synchronize mechatronic and control models, including simple or more complex behavioral models, and thus to simulate and ultimately validate machine-level applications. The mechatronic model of a machine is created on the basis of the 3D data, which are kinematized in NX MCD and thus represent the physical and kinematic properties of the machine. This virtual machine model is then automated using the control-system software. To perform the validation, the real controller hardware can be used and linked to the NX MCD model via a Simit unit, or the Simatic S7-PLCSIM Advanced virtual controller can be HIGHLIGHTS
Simatic Machine Simulator, combined with NX MCD, connects control and mechanical systems, creating the ­ digital twin of a machine
Support for redundant and high- ­ availability applications with S7-1500R/H CPUs
Software units for faster, more ­ flexible commissioning of an S7-1500 controller as part of a team
Open, standardized communication with OPC UA thanks to support for the OPC UA server/client
Fault-tolerant software import and CPU upload via TIA Portal Openness
Drive integration with Sinamics S210 in Startdrive, safety acceptance test for Sinamics S120 Totally Integrated Automation A high level of efficiency is already demanded at the engineering stage, as the first step toward better production: faster, more ­ flexible, and more intelligent. With Totally Integrated Automation Portal, Siemens has an intelligent answer to this. used. Combining the simulation models of the control system and the mechanical system results in a digital twin of the real application. This allows the machine to be simulated and validated, and preliminary optimization options to be verified, doing away with the need for real prototypes. Configuration errors are identified at an early stage and can be remedied, or even completely avoided, before the actual commissioning. During ongoing operation, comparison of the digital twin and the real plant makes it possible to respond to changes rapidly and to ­ automatically include adjustments in upstream and downstream stages of development.
siemens.com/tia-portal Corresponding Sitrain offer: DI-VIRTCOM siemens.com/sitrain-di-virtcom
7 Totally Integrated Automation ⃒ product news 2/2018 Simatic MindApps combine data from MindSphere and Simatic automation components. Users gain detailed, meaningful insights into machines and plants. They can then use these to improve service and productivity – across locations and around the world – all on their mobile device. The Simatic Performance Insight MindSphere application provides more transparency on machines, production lines, or whole plants to support the optimization of processes and procedures.
It enables comprehensive analyses and evaluations based on individual performance figures to help improve the performance of machines and plants. This allows machine and plant operators to make better use of capacities and to make detailed comparisons of machines, lines, and plants – across locations and around the world.
The Simatic Notifier MindSphere application helps shorten response times to faults and messages, thereby increasing plant availability. It alerts production or maintenance staff Simatic MindApps MindApps for cloud data HIGHLIGHTS
Simatic Performance Insight calculates and visualizes performance figures to identify optimization potential – across locations and around the world
Simatic Notifier immediately sends push notifications to inform operational and maintenance employees around the world about relevant events in machines and plants
Simatic Machine Monitor helps machine builders optimize the maintenance and availability of machines and plants based on current usage and status data directly via push notifications to their smartphone if, for example, a material is running low. The application can also send a fault message directly to the machine builder. The hierarchies and notification strategies can be individually configured to ensure that employees only receive the messages that are relevant for them.
The Simatic Machine Monitor MindSphere application ­ supports users in monitoring, maintaining, and optimizing their global fleet of machines and plants. It provides a clear view of the relevant performance indicators for the respective application. This allows for a rapid initial diagnosis and a detailed analysis of the parameters in order to improve the productivity and availability of machines and plants. Machine builders can use the application to dynamically optimize the planning of their global service operations based on current machine data. siemens.com/simatic-mindapps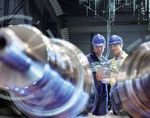 8 product news 2/2018 ⃒ Totally Integrated Automation The advance of digitalization in the field of automation is transforming communications.
No longer is fieldlevel data only ­ relevant for the control level; now it also forms the basis for SCADA or MES systems up to the cloud (e.g., MindSphere). Transparent networking across all levels and systems is the prerequisite for this, made possible by Ethernet-based ­ networks. Thanks to standardized protocols and profiles, the industrial communications requirements of tomorrow are already being met today. Profinet – the leading Industrial Ethernet standard for automation – is playing an important role in this. As the most advanced field-level standard, it meets all requirements for openness, performance, flexibility, Profinet communications standard in conjunction with OPC UA Integrated communications – the ­ basis of digitalization and efficiency.
Standardized profiles such as Profisafe, Profidrive, and ­ Profienergy simplify communication at the field level.
The OPC UA communications standard provides open, secure communications regardless of the manufacturer on the same network. The standard is the optimal addition to Profinet in the vertical connection to higher-level systems such as MES or cloud applications as well as in communications between machines (M2M). Controllevel networking is child's play with the Simatic OPC UA client of the Simatic S7-1500 controller. Internationally defined interfaces under OPC UA – known as companion specifications – can be easily linked with the variables from the control system and imported via TIA Portal, using the Siemens OPC UA Modeling Editor. The combination of OPC UA and Profinet is already becoming the future-proof foundation for industrial communication, offering users the investment security that they need. With TimeSensitive ­ Networking (TSN), OPC UA and Profinet will rely on the future Ethernet standard. They will benefit from increased Quality of Service (QoS), higher bandwidths, lower transmission latencies, and convergence in the network, using this as a kind of "turbo power." siemens.com/profinet siemens.com/opc-ua siemens.com/tsn ... one network for everything. Industrial Ethernet ... OPC UA on and above the control level PROFINET on the field level HIGHLIGHTS
Transparent networking thanks to Ethernetbased networks
Standardized profiles such as Profisafe, ­ Profidrive, and Profienergy
Time-Sensitive Networking (TSN) as "turbo power" for OPC UA and Profinet
9 Automation Systems ⃒ product news 2/2018 Automation Systems Simatic automation systems offer the right industrial controller for every application: for small to large quantity structures and widely varying performance or environmental conditions. The Simatic controllers are also available in a fail-safe version, the S7-1500 Advanced Controller, with advanced Motion Control functionality, a multifunctional platform, and in redundant design. Redundant CPUs for Simatic S7-1500 controllers Redundant and highly available Redundant CPUs complete the range of Simatic S7-1500 controllers. They are engineered like a standard CPU, with program and data synchronization being handled by TIA Portal V15.1 and the redundant CPUs.
There is no additional work for the user.
CPU1513R and CPU1515R are suitable for small and medium-sized projects. The strength of these CPUs lies in their redundancy. If one CPU fails, the backup CPU will automatically assume control of the process. This prevents data loss and allows the process to resume quickly. The field devices are linked to the CPUs in order to increase the devices' availability for commu­ nication. This way, none of the devices are ­ disconnected even if the fieldbus is interrupted, provided the devices support Profinet's S2 redundancy (e.g., ET 200SP).
CPU1517H has the same features but is more powerful in order to handle larger-scale app­ li­ cations. This CPU uses a dedicated synchroni­ zation module that allows for a faster, more fluid switchover. Support for redundant Profinet networks is planned in the next development steps. siemens.com/s7-1500 HIGHLIGHTS
Engineered like a standard CPU
Link field devices using a Profinet ring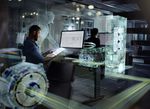 10 New safety functions and expanded portfolio for Technology CPUs Scalable Motion Control solution Digitalization is increasing the level of automation and the use of kinematics for handling tasks in the field of machine and plant construction. Production environments in particular require maximum efficiency, precision, and availability. It is also important to ensure safety, for example, by monitoring kinematic motions in space during the setup and production process. Siemens provides tech­ nological solutions for this based on its Advanced and ­Distributed Controllers.
Simatic Technology CPUs offer predefined kinematics such as cartesian portals, roller pickers, SCARA robots, and delta pickers to make it easy for users to control kinema­ tics with up to four interpolating axes, for example, for pick-and-place tasks.
Free transformation interfaces allow seamless integration into the user's kinematics. An intuitive configuration editor with graphical support is available for the parametrization of the kinematics. The programming environment for programming the motions in space is the familiar Simatic Step 7, with standardized, PLCopencompliant function blocks. TIA Portal features an integrated kinematic trace with trace marking to visualize and diagnose the movements. It also has a kinematics control panel for commissioning.
The Simatic Safe Kinematics software library for the failsafe S7-1500 Technology CPU (CPU 1517TF-3PN/DP) can be used in conjunction with Sinamics S120 (FW5.1 and higher) to safely monitor the motion of selected kinematics in space. The speeds of selected points in the kinematics (e.g., tool center points) as well as freely configurable zones (e.g., working and protection zones) can be monitored to protect machine tool operators. In terms of hardware, the Distributed Controller portfolio now also includes the two Open Controllers, CPU 1515SP PC2 T and CPU 1515SP PC2 TF. The basis for this is the new CPU 1515SP PC2 Open Controller hardware.
It combines the functions of a PC-based Software Controller with ­ visualization, Windows applications, and central I/Os in a single compact device. The PLC with callable C/C++ functions, a concept known from the ODK CPUs, offers users perfect interoperability with the expanded Motion Control functions of the Technology CPUs as well as with the ­ scalable Sinamics drive portfolio. The combination of PC-based controller and high-level language programs provides openness and flexibility. This makes the Simatic S7-1500 Open Controller highly attractive for special-­ purpose machine manufacturing (e.g., in regard to cloud applications).
siemens.com/t-cpu siemens.com/simatic-technology NEW FEATURES
Portfolio extension for the ­ Technology CPUs – CPU 1515SP PC2 T and CPU 1515SP PC2 TF Distributed ­ Controllers – to combine expanded Motion Control functions with ­Windows applications
Control of kinematics with up to four interpolating axes, for example cartesian portals, roller pickers, SCARA robots, articulated arms, and delta pickers
Reliable monitoring of kinematic motion in the space (supported ­ kinematics: cartesian portals, vertical roller pickers, articulated arms, and SCARA robots)
Automation Systems ⃒ product news 2/2018 11 Simatic S7-1500 / ET 200MP TM NPU Artificial intelligence provides added value NEW FEATURES
New module for Simatic S7-1500 / ET 200MP with integrated AI chip
Evaluation of input data (video, audio, CPU data) via neural networks
More efficient implementation of tasks such as pick-and-place applications or quality checks based on expert (human) knowledge
Connection of sensors via USB 3.1. and gigabit Ethernet port
Engineering and handling via TIA portal and AI toolkit Simatic S7-1500 / ET 200MP TM NPU is equipped with a USB 3.1. and a gigabit Ethernet port and has no other function "out of the box." It only becomes functional when a trained neural network is loaded via an SD card. The TM NPU (Neural Processing Unit) has an integrated AI chip, which allows it to process neural networks efficiently. The interfaces can then be used to process the data from the connected sensors (e.g., images, audio, vibrations) and from the CPU program, on the basis of the loaded neural network. This results in much more efficient, "human-like" behavior. In the past, camera-based recognition of workpieces was only possible if the system was "taught" each workpiece precisely and in advance. Now, users can design this process with much greater flexibility based on e.g. existing image data. The resulting advantage is evident in pick-and-place applications, for example, where a mobile robot has to be able to recognize, remove, and position components that are lying loose in a box. Added value is also realized in quality inspections, where expert human knowledge about a product or process can be transferred to the module by continuously training a neural network with this (image) data by means of a connected camera. More informations The functional scope of the Energy Meter module for the Simatic S7-1200 Basic Controller is being expanded. The module will no longer be supplied via phase L1, but rather via the backplane bus. So now it will be possible to carry out measurements below a voltage level of AC 90 V down to 0 V for the measuring point. With this new capability, the Energy Meter module is opening up new areas of application in the field of power generation and in the environment of special power supply systems (e.g., IT networks).
siemens.com/s7-1200 Corresponding Sitrain offer: TIA-EMES siemens.com/sitrain-tia-emes SM 1238 Energy Meter 480 VAC Expanded measuring range NEW FEATURES
Expanded measuring range: from AC 0 V instead of the previous AC 90 V up to the maximum value
Support for special power supply systems (IT networks)
Data buffering directly in the module
Easy expansion of existing machines and plants
12 product news 2/2018 ⃒ Automation Systems For energy-saving lighting, LED lights are particularly well suited for use in buildings.
When lighting large rooms or corridors, there also needs to be a central switching system for these light sources. The problem is that LED lights require an extremely high start-up current – and most switching modules are not designed for this. One way to ensure that these modules reach their normal service life is to use the small but powerful LOGO! ICL230 inrush current limiter. It reduces the inrush currents of all types of 230-VAC devices, for example, downstream switchedmode power supplies, to 10 A. So when several 230-V devices are switched on simultaneously, the inrush current limiter prevents unintentional tripping of upstream fuses or breakers.
In this case, the sum of the continuous current ratings must not exceed 5 A.
siemens.com/sitop-addons Sitop LOGO! ICL230 inrush current limiter Maximum service life for switching modules The distribution of GO! as a print edition will end soon. Register for the Basic Automation online newsletter and stay in touch with us via our home page siemens.com/go. There you can access previous editions in our archive. Sign up for the new digital newsletter via the GO! home page and this newsletter will continue to conveniently provide you with information – on a PC, tablet, or smartphone – regarding new products as well as application examples relating to Basic Automation.
Subscribe to our newsletter now: siemens.com/go Stay in touch with us! 12 NEW FEATURES
Maximum service life for components that are sensitive to currents (e.g., relays) thanks to ­ limitation of the current during each switching operation
Upstream circuit breakers do not trip accidentally when the plant is switched on
The stepped profile of the LOGO! ICL230 housing fits in all subdistribution boards
Automation Systems ⃒ product news 2/2018 13 TIA Selection Tool guides users quickly through every automation project, helping them select and configure devices correctly and with the optimal dimensions. The smart CPU selection takes precise account of the individual requirements for Motion Control and fail-safe functionality. Sizer is integrated for drive dimensioning. By displaying device limits, TIA Selection Tool allows users to be assured that their plants are dimensioned correctly with the desired capacity reserves.
Projects created in TIA Selection Tool can be imported into the hardware configuration of TIA Portal. Interfaces to electrical planning tools such as Eplan help ensure integrated engineering without multiple entries. siemens.com/tst TIA Selection Tool Product selection and drive design combined in a single tool The latest generation of this high-performance programming device, recognizable by its silver-colored enclosure top with M6 printed on it, is optimized for engineering with TIA Portal. The programming device is perfectly suited for mobile use involving configuration, commissioning, service, and maintenance in machineand plant-level environments. Simatic Field PG M6 is equipped with a fast DDR4 work memory of up to 32 GB and an impact-resistant SSD with up to 2 TB for mass storage. The device's lightweight, rugged, fully shielded cast magnesium enclosure makes it suitable for use in harsh industrial environments. Impact-absorbing elements on exposed parts of the enclosure protect against shaking and vibrations. The Comfort version of the programming device comes with a high-performance Intel Core i5 processor. The Advanced version has the even-more-powerful Intel Core i7 processor and can be optionally configured with the Simatic S5 interfaces. Simatic Field PG M6 is delivered ready for configuration, with the Windows 10 Enterprise operating system and the most recent version of the TIA Portal engineering software for controllers, safety, and HMI preinstalled. Step 7 Professional 2017, WinCC flexible 2008, and Step 5 are also preinstalled for use with older projects. siemens.com/simatic-pg Simatic Field PG M6 Rugged platform for TIA Portal engineering NEW FEATURES
Smart assistant for CPU selection also meets fail-safe and Motion Control requirements precisely
Sizer is integrated for drive dimensioning
Interface to TIA Portal and Eplan: import projects and manage symbolic addresses and signal names HIGHLIGHTS
New device generation gets an attractive new look with ­ silver-colored enclosure top
Optimized for engineering with TIA Portal, including Step 7 Safety Advanced
Latest wireless and Bluetooth technology (WLAN 802.11ac, BT V5.0)
Latest Intel Core i5/i7 processor technology (8th gen., H-series, UHD Graphics 630)
All common Simatic interfaces for industrial automation ­ applications are onboard (RS232, Profibus, Profinet, Simatic Card ...)
Especially rugged (semiruggedized) for use in harsh industrial environments
14 product news 2/2018 ⃒ Distributed I/O Systems Distributed I/O Systems With the Simatic ET 200, Siemens offers a modular and precisely scalable system for distributed automation in the control cabinet or directly on the machine. The fail-safe F-DI 8/F-DQ 3 module is the latest addition to the Simatic ET 200eco distributed I/O system product range with IP65/67 degree of protection. The compact fully sealed zinc die-cast housing encloses eight fail-safe digital inputs and three fail-safe digital outputs. The M12 connection system makes it possible to connect either two individual sensors or a two-channel sensor, such as a position switch or light curtain, on the input side using a Y adapter.
The two-channel outputs are PNP/NPN switching. Errors can be localized quickly thanks to the channel-­ selective diagnostics of both the inputs and the outputs. As with all modules from the Simatic ET 200eco PN series, this module also has an integrated Profinet connection with a 2-port switch. The Profisafe address is saved on a plug-in F-coding element which, in the event of a module change, only has to be plugged into the new module – with no need to reset DIL switches.
siemens.com/et200eco Simatic ET 200eco PN Quick error localization The new Simatic ET 200SP F-AI fail-safe analog module is as compact as a standard module and expands the range of fail-safe modules for Simatic ET 200SP. It has four fail-safe analog inputs that can capture signals from 0 or 4 to 20 mA. ­ Operators can use the inputs either as single-­ channel inputs (up to PL d/Cat. 3/SIL 2) or in pairs using the integrated 2v2 evaluation (up to PL e/Cat. 4/SIL 3). The integrated, short-circuit-proof power supply or an external encoder supply powers the twoor four-wire measuring transducers.
Integrated LEDs help localize errors faster. It is also possible to have channel-selective, detailed diagnostic information displayed in plain text without additional configuration, for example on a Simatic HMI Panel. If possible, only the affected channel is passivated if there is an error.
siemens.com/et200sp Simatic ET 200SP F-AI Fail-safe current metering HIGHLIGHTS
Four fail-safe analog inputs
Measuring range of 0/4 mA to 20 mA
16-bit resolution (incl. sign)
Option to select 2v2 evaluation on board
Channel-selective diagnostics and passivation
Compatible with up to PL e/Cat. 4/SIL 3 HIGHLIGHTS
Eight fail-safe DC 24 V ­ digital inputs (M12)
Three fail-safe DC 24 V/2 A digital outputs, PNP/NPN switching (M12)
Integrated encoder supply
Channel-selective ­diagnostics and passivation
Quick module exchange thanks to F-coding ­ element instead of DIL switches
Compatible with up to PL e/Cat. 4/SIL 3
15 Distributed I/O Systems ⃒ product news 2/2018 High Feature Energy Meter modules for Simatic ET 200SP allow for even more efficient and precise measurement of energy and power consumption. Versions are additionally available for Rogowski coils and for 333-mV current/voltage transformers. The modules have a number of integrated grid analysis functions that allow them to analyze, for example, voltage drops, over­ current and overvoltage, amplitude symmetry, and distortion factor. The values are then stored with a time stamp for subsequent diagnostics. The grid analysis also includes analysis of the 1st to 40th harmonics.
This enables an even more precise evaluation of the energy consumptions, since the power factor of the fundamental (cos φ) can be determined directly. The meter can switch from energy meter mode to grid analysis mode during ongoing operation. Energy measurements are never lost in either mode.
siemens.com/et200sp Company-wide energy management with Simatic Energy Manager: siemens.com/simatic-energy-manager-pro Simatic ET 200SP Energy Meter 480VAC HF Energy meter with grid analysis NEW FEATURES
Versions for current ­transformers and Rogowski coils
Suitable for use in all grid types (TT, TN, IT) up to AC 480 V
Numerous functions for grid analysis
Dynamic switching between operating modes during runtime without data loss The scalable Simatic ET 200SP distributed I/O system connects to Profinet via the interface module. It exchanges data between the higher-level control system and the I/O modules. Users can freely select the connection technology, as they can now plug two variable bus adapters into the new three-port interface module (IM). This makes it possible to lay an ­ additional spur line or to connect a programming device or HMI panel locally in the field. The new threeport IM helps ensure efficient data exchange between several controllers in the same network, and the high feature version also offers hardware upgrades. The new moduleto-module communication function allows data to be transmitted within the Simatic ET 200SP station from an input module (regardless of whether it is a digital, analog, or technology mod­ ule) directly to an output module, without having to pass through the CPU. This can significantly reduce reaction times.
siemens.com/et200sp Simatic ET 200SP IM 155-6PN/3 HF More flexibility and performance in the field NEW FEATURES
Module-to-module communication for the shortest reaction times
More efficient data exchange between controllers in the same network
Optional cable strain relief and up to 10 ms power failure buffering
16 product news 2/2018 ⃒ Distributed I/O Systems ⃒ Products for Specific Requirements Products for Specific Requirements Products and systems for specific markets and custom requirements offer a high level of ruggedness, efficiency, and flexibility.
The condition monitoring and analysis of mechanical components can be easily integrated into Simatic S7-1200 with the Siplus CMS1200 Condition Monitoring System. This allows users to detect damage early and plan ­ maintenance tasks promptly. Siplus CMS1200 records vibration signals via IEPE vibration sensors, analyzes and diagnoses them, and visualizes them in a web browser. The system then transmits the results of the analysis to the Simatic CPU and can provide decision-making aids for maintenance staff. For example, the chronological progression of measured values can be used to estimate how much longer the system can reliably operate.
The interaction between Siplus CMS and MindSphere opens up entirely new prospects. Originally designed to analyze large quantities of data, ­ MindSphere allows users to monitor machinery fleets distributed around the world and thereby reduce downtimes. This turns mechanical condition data into digital added value. siemens.com/siplus-cms Siplus CMS Mechanical data becomes digital added value Thermal processes play a key role in the manufacturing industry. Maintaining them at a precise level can have a decisive influence on product quality. Siplus HCS heating control systems, the I/O systems for industrial heating applications, ensure that electrical heating elements are always at the right temperature.
The intelligent heating control systems reduce the total cost of commissioning, operation, and maintenance by up to 70% compared to solutions with individual components. Integrated diagnostics and high reproducibility allow for improved heating processes together with increased product quality.
The Siplus HCS4200 flexible industrial heating control system controls heating elements up to 20 A at voltages of 45 V, 70 V, and 110 V in 230/277 or 400/480-V networks. They also have new functions that make them more versatile, more reliable, and easier to use. siemens.com/siplus-hcs Siplus HCS More reliable, more precise control of heating processes NEW FEATURES
Measurement of fault current for improved plant safety, for example, when heating in liquids
Power regulation for constant temperature input even with changing line voltage or aging heating elements
Adaptive soft start: automatic calculation of the optimal soft-start duration
Two-pole switching of outputs allows the heating circuit to be turned off even if the Triac has failed, thus ensuring greater plant safety NEW FEATURES
Direct transfer of data to MindSphere via MindConnect Lib
Determination of speed without ­ additional motion sensor
17 Products for Specific Requirements ⃒ product news 2/2018 A key component when charging electric vehicles is the communication between the electric vehicle and the CPU installed in the charging infrastructure. The new Simatic ET 200SP TM ECC PL ST Technology Module enables powerline Green PHY communication as defined in DIN SPEC 70121 in combination with a pulse-width-­ modulated signal in accordance with IEC 61851. Based on this communication, the Simatic ET 200SP TM ECC PL ST Technology Module can be used for conductive DC charging of electric vehicles in charging mode 4. Apart from the communication, the technology module also offers two digital outputs for standards-­ compliant shutoff of the DC disconnector within 30 ms. It can be used within a Simatic ET 200SP station or centrally at DC charging stations as well as at distributed charging points in conjunction with an IM 155-6. The user is free to choose the position of the plug-in connector. Depending on system requirements, Simatic ET 200SP TM ECC PL ST Reliable charging for electric vehicles Siplus extreme Ideal for harsh environments NEW FEATURES
AC / DC charging with Simatic ET 200SP
Basic communication in accordance with IEC 61851
DC charging process in accordance with DIN SPEC 70121
Reliable shutoff of charging power
Modular design in the Simatic ET 200SP system
Configuration via TIA Portal V15 NEW FEATURES
–40°C start-up of the Simatic ET 200SP module
Horizontal installation of the Comfort Panels the Simatic ET 200SP CPU 1515 PC Open Controller can serve as a basis for billing software or back-end connections, and further Simatic ET 200SP modules, such as Simatic ET 200SP AI 4xRTD/TC, can be used to monitor the temperature of the charging cable. This creates a flexible, modular overall concept.
siemens.com/et200sp The Siplus extreme version of Simatic ET 200SP is now also certified for starting at –40°C. The expanded temperature range ensures that the module will start even after lengthy downtimes at low temperatures without heating, which saves energy, space, and time. The Siplus Comfort Outdoor Panel was designed for operation at up to 100% humidity under exceptional medial loads as well as increased mechanical stress. The panel now also offers an expanded temperature range of –30°C to +60°C for use in areas such as refrigerated warehouses and desert regions. The front of the device provides IP66 degree of protection against dust and water, the same level required in mining and shipping applications.
Thanks to its high vibration and shock resistance, the new Siplus Comfort Outdoor Panel is the optimal solution for use in vehicles or in the stamping machine and press sector. The UV resistance ensures long-lasting visual appearance and function. Now that Siplus Comfort Outdoor Panels can also be installed horizontally, the possible applications have increased dramatically.
siemens.com/siplus-extreme
18 product news 2/2018 ⃒ PC-based Automation PC-based Automation From compact, fanless embedded IPCs to powerful expandable high-end IPCs, the products in the Simatic IPC portfolio are the ideal foundation for many PC applications in the manufacturing environment. Siemens Industrial Edge brings computing power directly to the production floor, because Edge devices collect and process data where they are generated. With industrial Edge, applications from the central Edge management can be downloaded to – and updated on – Edge devices connected to machines.
Changes to the general configuration of the application will result in software updates so the machine always has the latest version, and the plant maintains maximum productivity.
The hardware – Simatic IPC227E – is an extremely compact and flexible embedded industrial PC. With its closed, all-metal enclosure, Simatic IPC227E offers maximum industrial functionality for flexible use even under harsh conditions – while remaining maintenance­ - free. These ­ features make it the ideal hardware platform for Edge applications. Simatic Edge Device IPC227E Powerful basis for Edge apps NEW FEATURES
Fast commissioning, because Edge software is already preinstalled on the IPC hardware
Powerful platform for running Edge apps
Integrated connectivity for automation and the cloud system When it comes to quickly processing and saving very large volumes of data, completing demanding visualization tasks, or individually expanding industrial PCs with a number of cards or modules, high-end IPCs – Simatic IPC627E, IPC647E, IPC677E, IPC847E – provide an ideal balance between innovative high-performance technology and excellent investment protection. The devices in the new generation have an improved enclosure design and are available as a rack, box, or panel PC. They are intended for use in the control room or as high-performance, machinelevel systems in data-intensive processes. Simatic IPC6x7 / IPC8x7 Maximum performance and flexibility in industrial environments Powerful 8th generation Intel processors and fast onboard HD graphics can handle even the most challenging tasks. Whether the user wants rack PCs for the control room or box PCs for use in control cabinets or on machines, high-end IPCs provide a rugged, future-proof platform for industrial environments. The devices feature a high degree of installation, interface, and software compatibility. siemens.com/ipc siemens.com/industrial-edge
PC-based Automation⃒ product news 2/2018 19 Networking existing plants is often a big challenge. Machines made by different manufacturers and representing different generations of technology speak different languages when it comes to data processing. The solution: Simatic IoT gateways such as Simatic IPC127E – the open platform for collecting, processing, and trans­ mitting data directly in the production environment. Unlike Simatic IOT2000, Simatic IPC127E can be either Windowsor Linux-based, making it a fitting addition to the Simatic IoT gateway portfolio. It is ideally suited for use between the cloud or the company's internal IT level and production. Its ultra-compact design allows it to be easily integrated in the automation solution, requiring minimal space in the control cabinet or directly on the machine. Users can get the product they need in next to no time, thanks to preconfigured versions. siemens.com/ipc127e Simatic IPC127E Ultra-compact IoT gateway NEW FEATURES
State-of-the-art technology for maximum performance (eighth gen. Intel processors, 64 GB RAM, NVMe SSD, USB 3.1 gen. 2, USB Type-C)
Maximum expandability (3 graphics ­ interfaces, 3 LAN, 6 USB, and up to 11 PCI(e) ports) for flexible integration in new and existing plants
Panel PC with 19″, 22″, or 24″ multitouch glass front
Maximum data and system availability in 19″ rack, in the control cabinet, or directly on the machine NEW FEATURES
Ultra-compact enclosure (0.3 l) with various mounting options (standard rail, wall, portrait mounting)
Optimal performance/volume ratio: quad-core Atom processor, 4 GB RAM, 128 GB SSD
Up to three LAN and four USB ports
Preconfigured versions available from stock
20 product news 2/2018 ⃒ PC-based Automation Simatic HMI INOX devices are designed for use in the food and beverage, pharmaceutical, and fine chemistry industries as well as in other hygienic applications for machine-level operation and monitoring. For this reason, the devices with stainless steel fronts were developed in accordance with DIN EN 1672-2 "Food processing machinery – Safety and hygiene requirements." New to the product family is a Simatic Industrial Flat Panel (Ethernet monitor) with a projected capacitive 22″ touchscreen for multifinger operation. With its low mounting depth and rugged front, Simatic IFP2200 is ideally suited for industrial and machine-level use.
The IFP with stainless steel front is now also better able to meet the high requirements of food production environments. IP69 degree of protection even protects against high-pressure cleaning. The portfolio of INOX devices has additionally been expanded to include built-in units with stainless steel frames and glass fronts. Simatic HMI TP900 and TP1200 Comfort INOX PCT are also certified stainless steel devices for all applications with special hygiene requirements.
siemens.com/inox-hmi-devices Simatic HMI IFP2200 INOX (Ethernet) / Comfort Panel INOX INOX devices for hygienic production Rugged, handy, and a true powerhouse – the Simatic Tablet PC with the performance of a Simatic Industrial PC is perfectly suited for all everyday industrial mobile applications. This is thanks to the high-performance Intel Core i5 Skylake CPU, the EMC-tested mechanical and electrical ruggedness, and a number of interfaces that make it equally suitable for work in both industrial and office environments. The future version of the Tablet PC comes with a new display: instead of the 10.1″ display in WXGA format, Simatic ITP1000 will be available in WUXGA format. This provides higher resolution and brilliant colors. The sharp contrast and high brightness makes all visualizations perfectly recognizable, even in industrial plants with poor lighting conditions. The new version also has a more usable barcode reader, which can be configured using Zebra software. siemens.com/itp1000 Simatic ITP1000 Maximum mobile performance for everyday applications NEW FEATURES
Rugged glass front
Projected capacitive touchscreen
IP69K degree of protection on the front side
ATEX 2/22 NEW FEATURES
10.1″ WUXGA format (resolution: 1920 x 1200, displayable colors: 16.7 million, vertical frequency: 60 Hz, ­ contrast > 600 : 1, brightness: > 350 cd/m2)
Barcode reader can be configured using Zebra software
21 Human Machine Interface ⃒ product news 2/2018 Simatic WinCC Open Architecture V3.16 places the focus on IT security, without neglecting innovations in design. The modernized trend feature allows users to create ­ innovative and customized views for displaying curves. Using layout management and the integrated bird's-eye view simplifies selection of the required information. ­ Customizing legends, trend axes, and comments on data points provide users with many different options for seeing relevant data at a glance. Alarms can be stored directly in the trend display, allowing for quicker analysis of causes and thus better avoidance of outages and ­ malfunctions of the monitored plant.
Simatic WinCC Open Architecture V3.16 More flexible designs, increased IT security Greater openness by expanding the range of interfaces was the key focus when developing the new version 7.5 of the WinCC V7 SCADA system. The developers implemented a cloud ­ connection to handle the ­ continually increasing quantities of data generated by transparent networking. From the manufacturing level to companywide resource planning, the volumes of data are growing as digitalization advances. These data have to be quickly and accurately evaluated and then further processed as smart data in the cloud.
NEW FEATURES
Modernization of design elements
Gesture-based navigation through the operating hierarchy
Ability to import TIA Portal V15 projects Human Machine Interface Simatic HMI – Taking efficiency to a new level: that is the motto of the seamless, consistent human-machine interface product range that allows the most diverse applications to be implemented efficiently and economically. NEW FEATURES
Structured data types from the PLC to the image objects
OPC UA client interface for alarm & condition
Integrated standard gateway functionality for smart data in cloud solutions
Dynamic SVG graphics The SVG graphics represent another step toward even more efficient engineering and modern design. They have dynamic characteristics, which make it easy to configure a homogeneous, up-to-date graphical user interface.
siemens.com/wincc-v7 Corresponding Sitrain offer: ST-BWINOND siemens.com/sitrain-st-bwinond With regard to security, the connection to third-party authentication systems has been expanded. These systems – as well as customers' proprietary systems – can now be integrated in WinCC Open Architecture. Another important feature is the expansion of the TIA Importer: it now supports projects with TIA Portal V15. This makes it easier to integrate TIA Portal projects and significantly reduces configuration effort.
siemens.com/wincc-open-architecture Expanded options for Simatic WinCC V7.5 Plant transparency across all levels