PRODUCT RANGE
→
If your browser does not support JavaScript, please read the page content below:
PRODUCT RANGE
→
PRODUCT RANGE System Supplier for Operating Units Single Source Supply ■ ■ Construction ■ ■ Production ■ ■ Logistics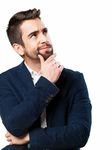 2 QUICK FACTS 2001 N&H Technology GmbH founded by Dipl. Ing. Yine Zhang in Krefeld Germany with 3 employees 2002 Certification according to DIN ISO 9001 2007 Moving to a new headquarter in Willich with 15 employees 2012 Own company built in the industrial area "Stahlwerk Becker" in Willich Company expanded to 22 employees 2013 N&H Office opened in Shanghai China 2016 General Manager Dipl. Ing. Yine Zhang awarded "Manager of the Year" 2017 15 years DIN ISO 9001 certification 2018 N&H expanded to 31 employees (18 with graduation, including 14 engineers) Storage area significantly extended
3 ABOUT N&H TECHNOLOGY N&H Technology GmbH was founded in 2001 and supplies components, and complete solutions for customer-specific user interfaces (HMI), according to our guideline: Single Source Supply. STRENGTHEN We see ourselves as a link between production plants in Asia and our customers in Europe. On the one hand, our strengths lie in the technical advice and support of our customers projects and on the other hand in professional procurement, quality assurance and logistics. Through highly qualified German and Chinese engineers in our company, we communicate excellently with our customers and suppliers, even about complex technical issues. On customer demand, we also can take over entire development and design tasks.
PRODUCTION Our production processes economically take place in selected factories , mainly in China. All production plants are certified according to DIN ISO 9001, DIN ISO 14001, DIN TS 16949 and DIN ISO 13845. The European quality standards of our products are ensured by a comprehensive quality management system in the production plants and in-house. QUALITY We are certified according to DIN ISO 9001. In January 2013 we set up a second N&H location in China (Shanghai) to continuously improve our ongoing commitment to quality and service. In addition, we can carry out technical tests and analyzes for our customers in our own laboratory in Willich. Headquarter in the industrial area "Stahlwerk Becker" in Willich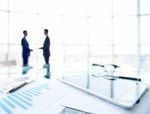 4 PRODUCT RANGE MODULES & SYSTEM SOLUTIONS ■ ■ Complete solutions for HMI devices ■ ■ Production and delivery of components ■ ■ Design and development of components and systems: ■ ■ Housing Parts / Moulded Parts ■ ■ Keypads, Keyboards, Switches ■ ■ LCD- / LED-Displays ■ ■ Printed circuit board assembly ■ ■ Cable assembly ■ ■ Tool construction ■ ■ Procurement of special components ■ ■ Complete assembly and preassembly in Asia ■ ■ Project-specific final testings Each project is in charged by one of our engineers. Customers have an individual contact person throughout the whole project. PRODUCT RANGE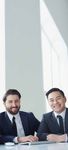 5 KEYPADS SILICONE RUBBER KEYPADS ■ ■ different coating and surfaces ■ ■ plastic caps ■ ■ laser engraving for night-design ■ ■ integrated light guides ■ ■ integrated EL or LED backlight ■ ■ switch foil with poly-dome or metal-dome ■ ■ carbon and metal contacts MEMBRANE SWITCHES ■ ■ different key embossing ■ ■ integrated LEDs and buzzer ■ ■ diverse options on windows ■ ■ integrated solution with touch panel ■ ■ EMV and IP protection ■ ■ Light Guide Film (LGF) ■ ■ epoxy buttons ■ ■ silicone rubber as overlay CAPACITIVE KEYPADS ■ ■ different surfaces • metal • plastic • glas ■ ■ integrated sliders and wheels VANDAL RESISTANT KEYBOARDS ■ ■ selection of standard stainless steel keyboards ■ ■ front and rear panel installation, desktop variants ■ ■ different language layouts, also customized ■ ■ optional: trackball, touchpad, LED backlight ■ ■ protection degree up to IP68 TOUCH PANEL ■ ■ film to film or film to glas ■ ■ matrix, analog-resistive or analog-capacitive ■ ■ glass thickness: 0.7mm up to 3.0mm ■ ■ 4-, 5- or 8-wire ■ ■ suitable controllers available PRODUCT RANGE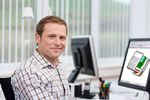 6 SWITCHES & CONNECTORS MICORSWITCHES ■ ■ Tact switch, double action tact switch ■ ■ Slide switch ■ ■ Multi function switch ■ ■ 4-directions-switch (joystick-switch) ■ ■ Rotary switch ■ ■ DIP switch PUSH BUTTONS / CAPACITIVE BUTTONS ■ ■ different mounting diameters ■ ■ protection degree up to IP68 ■ ■ different housing colors ■ ■ LED lightning in several colors ■ ■ different button shapes ■ ■ individual printing of button keys ■ ■ customized developments CONNECTORS / POGO PINS ■ ■ Pogo Pins • Flat Types for SMT • Plug-in Types for THT • Right Angle Types • Rolling Pins for 360° movings • fitting caps for automated PCB assembly • Pogo Pin Connectors (customized) • Waterproof Connectors up to IP68 ■ ■ Male and Female Connectors ■ ■ High Current Connectors ■ ■ Magnetic Connectors (cutomized) • complete solution with cable assembly CABLE ■ ■ cable harnesse and wire sets ■ ■ data communication cables ■ ■ cable with integrated assembly ■ ■ connection cables for LCD and flat screens ■ ■ coax cables ■ ■ spiral cables ■ ■ single cables, etc. PRODUKTÜBERSICHT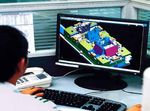 7 ACOUSTIC COMPONENTS ■ ■ Buzzer • piezoelectric • magnetic • for SMT / THT assembly ■ ■ Transducer • piezoelectric • magnetic • internal / external drive • for SMT / THT assembly ■ ■ Speaker and Sirens ■ ■ Microphones and Receivers LCD & OPTO ELECTRONICS ■ ■ TFT, OLED, DFSTN, FSTN, EBTN, STN, HTN, TN, VA ■ ■ with integrated touch panel ■ ■ alphanumeric and graphic ■ ■ field-sequential-LC-displays ■ ■ controller (COB, COF, COG, TAB/TCP) ■ ■ EL, LED or CCFL backlight ■ ■ LED module ■ ■ LED 7 segment displays ■ ■ E-paper displays POWER SUPPLIES & BATTERIES ■ ■ Primary batteries - especially lithium button cells, also with customer-specific solder connections PCB ASSEMBLY ■ ■ flexible, rigid and rigid-flex circuits, also multilayer ■ ■ assembly according to customer specification ■ ■ 3D MID ELECTRONIC COMPONENTS PRODUCT RANGE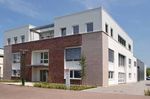 8 MOULDED PARTS PLASTIC ■ ■ tool design with mold flow analysis ■ ■ single and multiple syringes ■ ■ big parts up to 20 tons (tool weight) ■ ■ precision parts ■ ■ overmoulding ■ ■ surface treatment • painting and lasers • IMD (in-mold decoration) technology • galvanic surface finishing (matt and glossy) • EMC and PVD Coatings • soft-touch finish • special surfaces (eg burl wood decor) GLASS ■ ■ glass panes with various optical coatings ■ ■ thermal tempered glass parts ■ ■ chemically strengthened glass ■ ■ glass panes for household appliances RUBBER ■ ■ seals, o-rings ■ ■ rubber damper and bellows ■ ■ rubber molded parts ■ ■ combined metal / rubber parts METAL ■ ■ Die-cast parts ■ ■ Punched parts ■ ■ Deep-drawn parts ■ ■ Turned parts ■ ■ Milled parts ■ ■ Contact Springs PRODUCT RANGE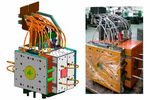 9 TOOLING - IMPORT Plastic injection molding tools are developed and manufactured in our certified production plants in Asia. The construction of the tools is based on own development and many years of experience. Based on customer specifications a tool concept is created. The tool design is carried out in according to international standard parts and in accordance with the HASCO industry standard. During this development process, we offer a Mould-Flow- Analysis and provide technical advice on surface qualities, wear-resistant tool parts, temperature-controlled mold- injection systems, etc.
Tools will be finally created after the construction approval and later shipped to customers. ■ ■ customized hot runner systems: HASCO, Yudo, Husky, DME, Mold Master, Incoe, Synventive, Ewikon, Parker, Staubli ■ ■ pressing tools (SMC technology) ■ ■ multiple injection molding (up to 128 cavities) ■ ■ stacking tools (with 2 parting planes) ■ ■ gas internal pressure tools ■ ■ foil Injection Tools (IMD) ■ ■ insert tools ■ ■ 1K and 2K injection molds ■ ■ prototyping PRODUCT RANGE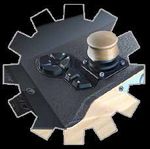 10 REFERENCES REFERENCES (1) Cable Assembly By molding a miniature printed circuit board as a plug many functions are possible in the smallest space. The electronic assembly is also completely enclosed and safely protected. (2) Magnetic Connector The cable consists of a magentic connector with 3 spring contacts and a USB interface. (3) Rolling Pin Connector Connector wit 3 rolling pins for 360° lateral movings. (4) Tact Switch with high operating force For a special application in the automotive sector, we developed a modified tact switch with a high actuation force of 4N or 6N for SMD assembly. The switching va- lues ​​ are 12VDC 50mA and 16VDC 50mA. The guaran- teed life span is around 200,000 circuits. (1) (2) (3) (4) (5) Piezo Button with customized printing Piezo button with customized printing and multi-color effect for displaying various operating status. (6) 35mm Push-Button Customized push-button with 35mm mounting diameter and 15mm installations depth. The pressure hood has a laser engraved lettering and a LED ring illumination. The pushbutton is made of stainless steel and complies with IP65 / IK08.
(7) Membrane Switch Customized membrane switch with window, rotary en- coder and integrated led status light. (8) Membrane Switch Customized membrane switch with metal-look. Specially embossed films can be used to achieve metal- look effects, such as brushed stainless steel, anodized aluminum and carbon. (5) (6) (7) (8)
11 REFERENCES (1) (2) (3) (5) Complete Solution Customized plastic housing with matching membrane keypad as a complete input device. (6) Customized Input Device - Complete Solution The input device consists of a plastic-metal housing, a membrane keyboard with silicone cover, a pcb and the cable assembly. (7) Customized 2K Housing Plastic housing with rubber protection and conductive paint. (5) (6) (7) (1) Silicone Keypad for industrial application Silicone keypad for industrial application with epoxy coating. Integration of several functions: switching, sealing of the housing and shock protection. (2) Silicone Keypad for medical application A silicone rubber keypad with a closed surface can be used especially for medical applications where a good cleanability of input elements is required. (3) Silicone Keypad with multicolored illumination Through a precise 2K injection molding process we can offer silicone keypads with multicolored keyboard illu- mination. The process allows the integration of a light channel in each key.
12 ABOUT N&H ABOUT N&H STARTING A NEW PRODUCT? Planning a new product is a complex process. Prob- lems frequently come up even at the early stage, rela- ting the feasibility of the project or the procurement of required components. We offer a comprehensive full service – from consulting and developing your early concepts to producing and logistic handling series and mass production. We focus on customer-specific operating units and offer the production of electromechanical assemblies and the procurement of all necessary components. Of course, we gladly assist you in the developement of individu- al components – as our purpose goes: Single Source Supply.
We constantly expand our portfolio with new products and technologies for being an attractive, long term busi- ness partner. We work with a long-standing network of suppliers and guarantee an economic implementation of your projects according to European quality standards. You benefit from our our wide-ranged service, such as technical consultation from our engineering team, opti- mization of technical specifications for product safety, development of cost-cutting measures and much more. The Asian market with its capabilities and own advan- tages is opened for you by our company in Willich, near Düsseldorf.
Our engineers in Germany and our team in China are the reliable support for your project with finished pro- ducts at the end.
13 OUR CONCEPT FROM THE FIRST IDEA TO THE SERIAL DELIVERY - SINGLE SOURCE SUPPLY • Development according to customers specifications • Production in Asia according to European quality standards • Procurement of external components • Complete assembly and preassembly in Asia • Project-specific final testings in Asia or Germany • Reliable warehouse logistics in Germany ABOUT N&H
14 N&H LABORATORY We carry out technical tests and analysis in our laboratory. Measurements for our customers on our own products are free of charge. Upon request, we also peform technical analysis for third-party products. ELECTROMECHANICAL TESTING ■ ■ Force-Travel performance ■ ■ Life Cycle ■ ■ Abrasion Test of coated and printed surfaces ■ ■ 2D / 3D measuring microscope ■ ■ Pressure / Pull Force measurements for checking the strength of • Material connections • Operating forces on control elements (buttons, switches) • Pull-off performance of films OPTICAL TESTING ■ ■ Light density ■ ■ Color coordinates ■ ■ Dominant wave lengths ■ ■ Brightness control (homogeneity) of displays, backlights, backlighted keyboards and pictograms, etc.
MATERIAL TESTING ■ ■ Resistivity and volume resistivity of surfaces ■ ■ Powder Resistivity Tests FURTHER TESTINGS ■ ■ Climatic test cabinet • Temperature -70°C bis +180°C • Humidity10% bis 98% ■ ■ Cable Test ■ ■ Sound level measurements (frequency diagram) ■ ■ Prototyping with 3D printer ■ ■ Device construction with CNC engraving and milling machine N&H LABORATORY
15 N&H QUALITY MANAGEMENT We offer high-quality products and service. Our well-trained and experi- enced staff makes decisive contribution to it. We consider quality es- sential to all activities and strive for continuously improving our working processes in detail. All of our production plants are audited by our skilled technical engi- neers from Germany and China. With technical analysis and tests in our laboratories, we support our customers and suppliers with our quality assurance. Our Quality Assurance Management is performed in four sections: N&H in Willich / Germany - DIN ISO 9001 certified in the area of sales, logistics and technical processing and development. Projects for auto- motive industry are conducted under the VDA standards. Manufacturing Partners, Asia - DIN ISO 9001, DIN ISO 14001, ISO TS 16949 or DIN ISO 13485 certified.
N&H Office in Shanghai, China - onsite inspection and quality controls of manufacturing plants. N&H Laboratories, Germany - project-specific quality measurement and assurance QUALITY MANAGEMENT
N&H Technology GmbH Gießerallee 21 D-47877 Willich T. +49 (0)2154 - 8125 0 F. +49 (0)2154 - 8125 22 info@nh-technology.de www.nh-technology.de © N&H Technology GmbH V01.18EN CONTACT Have questions about our products and service? Look for technical consultation? Want a personal visit? Give us a phone call or send us an email! We assure you a quick response and a professional processing!