Profiles of Active Civil Society Organisations in North-Western, Copperbelt and Southern Provinces of Zambia
Page content transcription
If your browser does not render page correctly, please read the page content below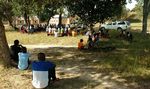 Profiles of Active Civil Society
Organisations in North-Western,
Copperbelt and Southern Provinces
of Zambia

                   On behalf of   Implemented by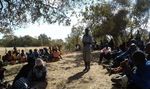 Published by:
Deutsche Gesellschaft für
Internationale Zusammenarbeit (GIZ) GmbH

Registered offices
Bonn and Eschborn, Germany

Address
Civil Society Participation Programme (CSPP)
Mpile Office Park, 3rd floor
74 Independence Avenue
Lusaka, Zambia
P +260 211 250 894

E info@giz.de
I www.giz.de/en

Programme:
Civil society participation in governance reform and poverty reduction

Author:
Isaac Ngoma, GFA Consulting Group GmbH

Editor:
Markus Zwenke, GFA Consulting Group GmbH, Eulenkrugstraße 82, 22359 Hamburg, Germany

Design/layout:
GFA Consulting Group GmbH and IE Zhdanovich

Photo credits/sources:
GFA Consulting Group GmbH

On behalf of
German Federal Ministry for Economic Cooperation and Development (BMZ)

As of

June, 2021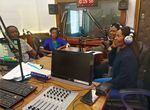 TABLE OF CONTENT

ACTIVE CIVIL SOCIETY ORGANISATIONS IN NORTH-WESTERN PROVINCE����������� 7
     Dream Achievers Academy�������������������������������������������������������������������������������������������������������������������������� 8
     Anti-voter Apathy Project���������������������������������������������������������������������������������������������������������������������������� 9
     Mentra Youth Zambia�������������������������������������������������������������������������������������������������������������������������������� 10
     The Africa Youth Initiative Network�������������������������������������������������������������������������������������������������������� 11
     Radio Kabangabanga���������������������������������������������������������������������������������������������������������������������������������� 12
     Network for Youth with a Purpose���������������������������������������������������������������������������������������������������������� 13
     Caritas Solwezi�������������������������������������������������������������������������������������������������������������������������������������������� 14
     Save Environment and People Agency���������������������������������������������������������������������������������������������������� 15
     Chota Foundation��������������������������������������������������������������������������������������������������������������������������������������� 16
     Civil Society for Poverty Reduction �������������������������������������������������������������������������������������������������������� 17
     Food and Trees for Zambia������������������������������������������������������������������������������������������������������������������������ 18
     Munu Wunu Community Services Limited�������������������������������������������������������������������������������������������� 19
     Rodwel Mwepu Teachers Association���������������������������������������������������������������������������������������������������� 20
     Social Satellite Enterprise�������������������������������������������������������������������������������������������������������������������������� 21
     Solwezi Youth Alive Zambia���������������������������������������������������������������������������������������������������������������������� 22
     Tuyilemumo Women's Club���������������������������������������������������������������������������������������������������������������������� 23
     Youth Alliance for Development�������������������������������������������������������������������������������������������������������������� 24
     Youth and Adult Educators Advocacy ���������������������������������������������������������������������������������������������������� 25
     Young Graduates Entrepreneurship and Empowerment Foundation���������������������������������������������� 26
     Young Women Christian Association������������������������������������������������������������������������������������������������������ 27
     Zambia Land Alliance �������������������������������������������������������������������������������������������������������������������������������� 28

ACTIVE CIVIL SOCIETY ORGANISATIONS IN COPPERBELT PROVINCE �������������������29
     Action for Development���������������������������������������������������������������������������������������������������������������������������� 30
     Advocacy on Human Development�������������������������������������������������������������������������������������������������������� 31
     The Future-Preneurs Zambia�������������������������������������������������������������������������������������������������������������������� 32
     Mafken FM Radio Limited ������������������������������������������������������������������������������������������������������������������������ 33
     The Democratic Governance and Human Rights Advocates������������������������������������������������������������ 34
     Kitwe District Land Alliance���������������������������������������������������������������������������������������������������������������������� 35
     Restored Hope Foundation ���������������������������������������������������������������������������������������������������������������������� 36
     Twafwane Christian Community Care���������������������������������������������������������������������������������������������������� 37
     Vision Zambia Initiative ���������������������������������������������������������������������������������������������������������������������������� 38
     Action for Sustainable Development������������������������������������������������������������������������������������������������������ 39

ACTIVE CIVIL SOCIETY ORGANISATIONS IN SOUTHERN PROVINCE�����������������������40
     Civil Society for Poverty Reduction �������������������������������������������������������������������������������������������������������� 41
     The Foundation for Democratic Process������������������������������������������������������������������������������������������������ 42
     Planned Governance Network������������������������������������������������������������������������������������������������������������������ 43
     Young Women's Christian Association���������������������������������������������������������������������������������������������������� 44
     Chikanta Community School Development Project���������������������������������������������������������������������������� 45
     OpenNet4O Zambia����������������������������������������������������������������������������������������������������������������������������������� 46
     Positive Action on Human Rights Freedom & Development ������������������������������������������������������������ 47
     Youth Development Organisation ���������������������������������������������������������������������������������������������������������� 48
     Zambian Corruption Prevention Watchdog������������������������������������������������������������������������������������������ 49
     Zambian Youths For Development���������������������������������������������������������������������������������������������������������� 50
     Caritas Livingstone�������������������������������������������������������������������������������������������������������������������������������������� 51
EDITORIAL
The German-Zambian Development Cooperation through its "Civil Society Par-
ticipation Programme", implemented by the "Gesellschaft für Internationale
Zusammenarbeit" (GIZ) on behalf of the German Federal Ministry for Economic
Cooperation and Development (BMZ) supports Zambia's civil society actors in
their call for greater transparency and accountability in public institutions. The
3rd action area of the Programme focused on constructive dialogue at local level
and was implemented by GFA Consulting Group as from 2018.

In this context, GIZ CSPP supported CSOs in North-Western, Copperbelt and
Southern Provinces to act as intermediaries between the public and the local
authorities. As a pilot programme, GIZ CSPP operated in Choma, Monze and Liv-
ingstone (Southern Province), Kitwe, Ndola and Mufulira (Copperbelt Province)
and Solwezi, Kalumbila and Mushindamo (North-Western Province). The CSOs
encouraged municipal information sharing, constructive discussions and the im-
provement of services by providing needs-based citizen input into local activity
plans. In many cases, the CSO's effective advocacy work in local decision-making
was demonstrated.

The supported CSOs were both provincial and local CSOs, some operating as
branch of national CSOs listed per province separately. Their means of service
provision on behalf of GIZ CSPP was the implementation of over 800 community
meetings, over 300 stakeholder meetings, over 600 radio shows, 10 procurement
projects, 12 events, 16 workshops and 28 trainings always linking citizens to the
local authorities and vice versa.

The below list of CSOs is sorted by provinces, each profile is provided by the rel-
evant CSO.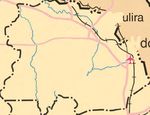 PROFILES OF ACTIVE CIVIL SOCIETY
 ORGANISATIONS IN NORTH-WESTERN,
COPPERBELT AND SOUTHERN PROVINCES
     SOLWEZI, KALUMBILA, MUSHINDAMO, KITWE,
    MUFULIRA, NDOLA, CHOMA, MONZE, LIVINGSTONE

                                                                                           TANZANIA

                                                                         NORTHERN

                    DEMOCRATIC REBUBLIC                  LUAPULA            Kasama

                       OF THE CONGO

                                                                                       Chinsali

                                                        Mansa
                                                                             MUCHINGA

ANGOLA
                              Solwezi

                                                Ndola
                   NORTH-WESTERN           COPPERBELT
                                                                                      Chipala     MALAWI

                                                           CENTRAL              EASTERN

                                                  Kabwe

    Momgu                                                                            MOZAMBIQUE
                                                                LUSAKA
                                                    Lusaka

         WESTERN
                              SOUTHERN

                                   Choma

                                                        ZIMBABWE
            NAMIBIA

         BOTSWANA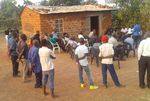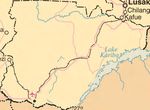 ACTIVE CIVIL SOCIETY ORGANISATIONS
    IN NORTH-WESTERN PROVINCE
              SOLWEZI, KALUMBILA, MUSHINDAMO

ZAMBIA

                                                 Mwinilunga

                                                                           Solwezi
                                                              Mutanda

                                 Chavuma
                                                                 Kasempa
                                      Zambezi
                                                Kabompo

         f   Dream Achievers Academy
         f   Anti-voter Apathy Project
         f   Mentra Youth Zambia
         f   The Africa Youth Initiative Network
         f   Radio Kabangabanga
         f   Network for Youth with a Purpose
         f   Caritas Solwezi
         f   Save Environment and People Agency
         f   Chota Foundation
         f   Civil Society for Poverty Reduction
         f   Food and Trees for Zambia
         f   Munu Wunu Community Services Limited
         f   Rodwel Mwepu Teachers Association
         f   Social Satellite Enterprise
         f   Solwezi Youth Alive Zambia
         f   Tuyilemumo Women's Club
         f   Youth Alliance for Development
         f   Youth and Adult Educators Advocacy
         f   Young Graduates Entrepreneurship and Empowerment Foundation
         f   Young Women Christian Association
         f   Zambia Land Alliance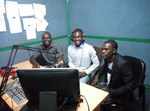 DREAM ACHIEVERS ACADEMY

                                BRIEF HISTORY
                                Dream Achievers Academy (DAA) is a Christian Academy endeavoring to train chil-
                                dren using biblical principles (Proverbs 22:6). DAA provides free Pre-School and
                                Primary education without compromising on quality. The Academy also provides
                                leadership training to youths and women in entrepreneurship skills and network
                                marketing. DAA is also involved in community advocacy to bring about change and
                                inspire hope and purposefulness in communities.

                                FOUNDED
    Moses Samusunga             The Academy was founded in 2017 in Highland Compound, Solwezi District of
          Director              North Western Province of Zambia by a group of Youths who are passionate about
                                community transformation.

                                MISSION
                                To transform the lives of Learners, Youths and Women through mindset change, to
                                inspire and encourage self-reliance of communities.

                                AREAS OF EXPERTISE
                                ƒ Transformation of Learners, Youths and Women's lives through mindset change.
                                ƒ Inspire and encourage learners, youths and women to become innovative and
                                  enhance entrepreneurial spirit via self empowerment.

                                EXAMPLES OF ACTIVITIES UNDERTAKEN
                                DAA successfully implemented the following activities for CSPP:
                                ƒ Implemented 18 community meetings attended by council officials.
                                ƒ Conducted 8 Radio programmes in which various socio economic development
                                  topics were discussed.
                                ƒ Construction of re-creational facilities in the 5 Wards of Kalumbila District.
                                ƒ Construction of Modern Toilets in Markets and Bus Stations in 5 Wards of
                                  Kalumbila District.
                                ƒ Conducted Radio programs on People's Contribution towards Prevention and
                                  Control of Communicable Diseases In Kalumbila District.
                                ƒ Advocating for improved Water Quality and Supply.
                                A total of about 1,029 people attended the meetings.

                                IMPLEMENTATION PARTNERS
                                ƒ Community Leaders
                                ƒ Head teachers
                                ƒ Ministry of Education
                                ƒ Kalumbila Municipal Council
 Dream Achievers Academy        ƒ Community Radio Stations
  Moses Samusunga, Director     ƒ GIZ – CSPP
  Highland Compound, Solwezi
     Tel.: +260 96 961 0531,
        +260 97 880 1231        NOTE
E-mail: msamusunga@gmail.com,   DAA is active in multiple Districts in North-Western Province.
 dreamachieversaca@gmail.com

             8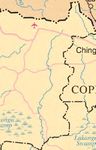 ANTI-VOTER APATHY PROJECT

BRIEF HISTORY
Anti-Voter Apathy Project (AVAP) was established in Lusaka in 1995 to enhance
citizen participation in governance with a strategic goal of increasing the capacities
of citizens and reduce apathy in democratic and development processes through
training and creative dissemination and sharing of information and knowledge at
all levels of governance.

FOUNDED
The founders of the organisation were teachers who saw the need to promote citi-
zen participation in democratic governance and the electoral process.                            Richwell Mulwani
                                                                                                   Executive Director
MISSION
To contribute to Zambia's socio-economic, political and democratic development
processes through empowerment of citizens with information, skills and knowl-
edge for their effective participation in governance related issues.

AREA OF EXPERTISE
ƒ Promoting citizens´ participation in the electoral process.
ƒ Building citizens´ capacity to demand transparency and accountability of public
  institutions.
ƒ Civic, human rights and voter education and monitoring the electoral process.
ƒ Advocacy and Lobbying for policy formulation and law reform process.
ƒ Building the capacity of youth in leadership skills.

EXAMPLES OF ACTIVITIES UNDERTAKEN
ƒ In 2006 and 2011, AVAP built capacity and empowered youth from different
  political parties in Zambia to contest elections as candidates. Thirteen youth
  became Councillors while 3 became MPs.
ƒ In 2004 established 22 democracy information centres in nine provinces with
  the support of GIZ.
ƒ In 2004, partnered with PACT ZAMBIA to implement 9 provincial meetings that
  led to enhanced parliamentary reforms and establishment of National Assem-
  bly offices in different constituencies.
ƒ Promoted transparency and accountability in the management and utilisation
  of CDF in wards in Luangwa district.
ƒ In 2015 and 2016 with Action Aid, conducted 6 interface meetings in Mulobezi
  district resulting in the youths being incorporated in the district development
  planning committee.
ƒ In 2019 and 2020 AVAP received funds from CSPP resulting in the construction
  of 2 toilets and a borehole at Tuvwanganai market in Solwezi

IMPLEMENTATION PARTNERS
ƒ American Embassy
ƒ Konrad Adenauer Foundation (KAF)                                                           Anti-Voter Apathy Project
ƒ Friedrich Ebert Stiftung                                                                Richwell Mulwani, Executive Director
ƒ PACT Zambia                                                                            Workers Compensation House, 3rd Floor,
ƒ Irish Aid                                                                                     Room 346, Cairo road, Lusaka
ƒ GIZ – CSPP                                                                             Tel.: +260 97 746 6765, +260 95 343 6533
ƒ HIVOS and OSISA                                                                                         E-mail:
                                                                                         antivoterapathyprojectavap@gmail.com
ƒ Councillors, MPs, Market Associations and village head persons and citizens
                                                                                              www.antivoterapathyproject.org

NOTE
AVAP has actively been implementing activities in North-Western, Copperbelt and
Southern Provinces.
                                                                                                           9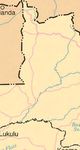 MENTRA YOUTH ZAMBIA

                                          BRIEF HISTORY
                                          Mentra Youth Zambia (MYZ) started as a speak-out-program on October 2014.
                                          MYZ saw the need and importance of mentorship for young people in Zambia and
                                          started helping the youth to realize their potential via participating in governance
                                          issues and skills that would positively impact them and bring change to their com-
                                          munities.

                                          FOUNDED
                                          Born on the basis of passion for the community, MYZ started with two people who
  Gaharaharashim Mpuhuyawu                shared ideas and created a Facebook page called "Speak Out". Seminars on en-
          Executive Director              trepreneurship and education were organized and talent shows conducted where
                                          youths showcased their talent. The activities were championed by Gaharaharashim
                                          Mpuhuyawu, Jessica Bwalya and Mwenda Blessings.

                                          AREA OF EXPERTISE
                                          The group promotes hygiene, communicable diseases prevention and safe learning
                                          environments at schools.

                                          EXAMPLES OF ACTIVITIES UNDERTAKEN
                                          Mentra Youth Zambia has conducted multiple public hearings and stakeholder
                                          meetings in 3 districts namely Kalumbila, Mushindamo and Solwezi.
                                          ƒ In Mushindamo District, MYZ focused on people's contribution to Hygiene in
                                            public places of Kikola, Kangwena, Mujimanzowvu, Musakaward and Kalilele
                                            Wards. It conducted radio shows and promoted COVID-19 prevention and safe
                                            learning environments at schools via procurement of desks for pupils in Musaka
                                            Ward.
                                          ƒ In Kalumbila District, MYZ focused on people contribution on the modern bus
                                            stations in Lumwana Ward;
                                          ƒ In Solwezi district, MYZ procured Hand Washers and Masks for Schools in Solwezi
                                          ƒ MYZ conducted radio shows on "What to do to roads?" covering five wards (Ka-
                                            pijimpanga, Tumvwanganai, Kimasala, Sandangombe and Kamalamba). These
                                            programmes involved council officers, Ward Development Committee (WDC)
                                            councillors, traditional leaders and CSOs.
                                          ƒ With the support from GIZ – CSPP, MYZ handed over 80 desks in 4 schools
                                            of Mushindamo district namely; Yowela Primary School, Mushindamo Primary
                                            School, Kafulabunga Primary School and Mushindamo Girls Secondary School.

                                          IMPLEMENTATION PARTNERS
                                          ƒ Kalumbila
                                          ƒ Mushindamo and Solwezi Town Councils
                                          ƒ CSOs
       Mentra Youth Zambia                ƒ GIZ – CSPP
     Gaharaharashim Mpuhuyawu,
          Executive Director

          Tel.: +2600968156261
       Whatsapp: +260971007366
      E-mail: garrydnld@gmail.com
Facebook: Mentra Youth Zambia/Gaharaha-
           rashim Mpuhuyawu
      Twitter: Mentra Youth Zambia

                 10
THE AFRICA YOUTH INITIATIVE NETWORK

BRIEF HISTORY
The Africa Youth Initiative Network (AYINET) is a network of social organizations
which was founded by young African minds at a Regional youth conference entitled
"African young voices on unity and development" held in Nairobi-Kenya in March,
2003.

FOUNDED
The Initiative was born out of a youth conference that was held in Nairobi Kenya in
the year 2003 and was registered in Zambia in 2005.
                                                                                              Fischer Siabasimbi
                                                                                               Project Coordinator
MISSION
To generate activities that build, mobilize and strengthen young Zambian citizens
and leaders that will move the country from poverty to prosperity and from conflict
to peace.

AREA OF EXPERTISE
Africa youth Initiative Network (AYINET) focus areas include civic awareness, lead-
ership development, conflict resolution and peace building, social justice cam-
paigns, democratic governance, advocacy and lobbying.

EXAMPLES OF ACTIVITIES UNDERTAKEN
ƒ With the support of GIZ – CSPP, AYINET implemented a thirteen (13) series
  radio program focusing on various development issues in Mushindamo District.
ƒ Implemented community hearing sessions on waste management conducted
  in five wards of Solwezi District. The Radio Programs significant success story is
  that the Radio Audience received a general overview of the Solwezi´s and Mush-
  indamo´s District planned and ongoing activities and the position of those that
  have not been started yet.

IMPLEMENTATION PARTNERS
ƒ GIZ – CSPP
ƒ Elected councillors
ƒ Market Associations
ƒ Local Councils (Mushindamo & Solwezi)

NOTE
AYINET has been active in multiple Districts of North-Western Province.

                                                                                       Africa Youth Initiative Network
                                                                                       Fischer Siabasimbi, Project Coordinator

                                                                                         Compensation House, Cairo Road,
                                                                                                3rd Floor Room 346
                                                                                               Tel.: +260 97 916 3018
                                                                                           E-mail: fishsiabs@gmail.com,
                                                                                           ayinezambia2004@gmail.com

                                                                                                       11
RADIO KABANGABANGA

                                    BRIEF HISTORY
                                    The Radio Station was established in 2013 in Solwezi District of North Western
                                    Province. The station covers Mushindamo and Kalumbila Districts. The station
                                    transmits in English, Kaonde, Lunda and Luvale languages.

                                    FOUNDED
                                    Kabangabanga was founded and is owned by the Catholic Diocese of Solwezi. The
                                    station's diocesan ownership enables it to empower the local community through
                                    involving the community in programming and broadcasting local content tailored
Gaharaharashim Mpuhuyawu            to their community needs which are anchored on promotion of common good and
       Executive Director           enhancing human dignity.

                                    MISSION
                                    To inform, educate, entertain and above all achieve integral evangelisation of God's
                                    people.

                                    AREA OF EXPERTISE
                                    The types of programming include catechetical/spiritual, education and informa-
                                    tion, community fora/discussions, news and information, community announce-
                                    ments as well as Advertisements.

                                    EXAMPLES OF ACTIVITIES UNDERTAKEN
                                    The station implemented and presented 34 live and recorded radio call-in pro-
                                    grammes on the following themes for CSPP:
                                    ƒ   Improving hygiene in the markets and bus stations
                                    ƒ   Keep Zambia clean, green and health campaign
                                    ƒ   Climate change and mitigation
                                    ƒ   Access to clean water and safe drinking water
                                    ƒ   Traders and their involvement in the fight of COVID-19
                                    ƒ   Ward Development Committees (WDC) radio interface with their communities
                                    ƒ   Police and the Community
                                    ƒ   Roles and responsibilities of the Councillors.

                                    IMPLEMENTATION PARTNERS
                                    ƒ GIZ – CSPP
                                    ƒ Kalumbila District Council
                                    ƒ Zambia Police
                                    ƒ Caritas Solwezi
                                    ƒ Kalumbila Mine

 Radio Kabangabanga 97.7FM
 Kapalu Stephen, Station Manager

    Catholic Diocese of Solwezi,
 P.O. Box 110033, Solwezi, Zambia
       Tel.: +260 97 931 5370
E-mail: stephenkapalu@gmail.com
  Facebook: Kabangabanga Radio

              12
NETWORK FOR YOUTH WITH A PURPOSE

BRIEF HISTORY
Network for Youths with A Purpose (NYP) was founded on 4th April 2013 in Kabwe
district by Lawrence Simatyaba.

MISSION
To promote positive behaviour change messages among the youth and communi-
ties whilst fighting corruption and ensuring that both young people and adults are
given a fair platform to air out their views.

                                                                                             Lawrence Simatyaba
AREAS OF EXPERTISE
                                                                                                    President
ƒ Behaviour change communication
ƒ Advocacy for quality Water Supply
ƒ Advocacy for improved Health Services
ƒ Community skills faciliation
ƒ Agricultural skills faciliation
ƒ Conflict resolution

ACTIVITIES UNDERTAKEN
ƒ NYP conducted for CSPP 7 community public hearing meeting in Mushindamo
  District on water supply and sanitation for the district.
ƒ NYP conducted community engagement meetings in Kalumbila District on
  government's plans for the construction of a modern market in the district. This
  involved all of the 7 wards of the district including local Chiefs.
ƒ As a result of the implemented activities, the two districts have seen develop-
  ments with the local authority´s sinking bores and increasing water points for
  community members in Mushindamo while in Kalumbila consensus has been
  reached on where the modern market should be constructed averting wrangles
  and fighting among the local people and Chiefs.

IMPLEMENTATION PARTNERS
ƒ Community Leaders
ƒ Local Chiefs
ƒ Market Associations
ƒ Ward Development Committees,
ƒ Mushindamo Municipal Council
ƒ Kalumbila District Council
ƒ Provincial Government
ƒ GIZ – CSPP

                                                                                     Network For Youth With A Purpose
                                                                                          Lawrence Simatyaba, President

                                                                                     Mumena Street, Plot number 62734, Solwezi
                                                                                              Tel.: +260 97 061 1855
                                                                                         E-mail: lsimatyaba@yahoo.com

                                                                                                       13
CARITAS SOLWEZI

                                            BRIEF HISTORY
                                            Caritas Solwezi office was established in 1995 at the Catholic Diocese of Solwezi
                                            as the Catholic Commissions for Justice, Development and Peace (CCJDP). It com-
                                            prised of two (2) commissions namely the Catholic Commission for Justice and
                                            Peace and the Catholic Commission for Development. Late Bishop Rt. Rev. Abdon
                                            Potani founded the Caritas Solwezi.

                                            FOUNDED
                                            Caritas is a global faith-based organization founded by the Pope after the Second
  Rt. Rev. Charles J.S Kasonde              Vatican Council in 1962 with headquarters in Vatican City, Rome, Italy. It is called
        Bishop of the Catholic              Caritas Internationalis at that global level while at continental level affiliated as
          Diocese of Solwezi
                                            Caritas Africa. Caritas Solwezi covers the whole North Western Province.

                                            MISSION
                                            Caritas´ founding is based on the Roman Catholic Church's Prophetic mission
                                            to reach Justice and Peace to the world (The Kingdom of God on Earth) as Jesus
                                            taught his disciples to pray for the coming of God's Kingdom in the Lord's Prayer,
                                            "Your Kingdom come, here on earth as it is in Heaven" (Mt. 6:10).

                                            AREAS OF EXPERTISE
                                            ƒ Governance and Gender
                                            ƒ Human Rights
                                            ƒ Extractive Industries
                                            ƒ Environment
                                            ƒ Public Health
                                            ƒ Literacy and Education for orphans and children
                                            ƒ Child Protection and Vulnerable Adults

                                            EXAMPLES OF ACTIVITIES UNTERTAKEN
                                            ƒ In Mufumbwe and Manyinga Districts support for 200 farmers in value addition
                                              of groundnut and sunflower to produce organic cooking oil and peanut butter.
                                              Done with support from SCIAF between 2016 to 2021
                                            ƒ In 5 chiefdoms of Kasempa, Musele, Mukumbi, Nyakaseya and Ikelenge on Tra-
                                              ditional Land certification for 500 beneficiaries on 1,000 hectors of land. Done
                                              with support from Misereor between 2016 to 2018
                                            ƒ Public hearings on developmental issues in 5 wards; Mwajimambwe, Mukumbi,
                                              Musele, Lumwana, and Shilenda of Kalumbila district, GIZ CSPP 2019–2020

                                            IMPLEMENTATION PARTNERS
                                            ƒ NGOCC                                    ƒ Zambia Land Alliance
                                            ƒ Local Authorises                         ƒ Ministry of Chiefs and Traditional
          Caritas Solwezi                   ƒ Misereor                                   Affairs
      Rt. Rev. Charles J.S Kasonde,         ƒ Youth Alliance for Development           ƒ Diakonia Zambia
Bishop of the Catholic Diocese of Solwezi
                                            ƒ PGO                                      ƒ NWLD
   Plot 109/110 Kyankwankwa Street,         ƒ Action Aid Zambia                        ƒ Ministry of Lands and Natural
         P.O Box 110033 Solwezi
                                            ƒ CSPR                                       Resources
   E-mail: caritassolwezi@gmail.com
        www.solwezidiocese.org              ƒ Provincial Planning Unit                 ƒ Norwegian Church Aid
                                            ƒ GIZ – CSPP                               ƒ All Chiefs in the Province
                                            ƒ JCTR                                     ƒ SCIAF
                                            ƒ ZEMA                                     ƒ Family Development Initiatives – FDI
                                            ƒ ZGF – WWF                                ƒ PORTICUS

                  14
SAVE ENVIRONMENT AND PEOPLE AGENCY

BRIEF HISTORY
Save Environment and People Agency (SEPA) was founded in 2004 in Zambezi Dis-
trict of Northwestern Province by Mailes Zulu Muke. SEPA is now a member of the
AU African Women Innovation Sustainable Environment, SADC Great Wall Initia-
tive and UN Environmental Governing body as an Observer.

MISSION
Its major focus is to transform rural communities by addressing the adverse effects
of climate change, environmental sustainability, food security and promoting ag-
riculture.                                                                                     Mailes Zulu Muke
                                                                                            Executive Director / Founder

AREAS OF EXPERTISE
ƒ Climate change adaptation and mitigation
ƒ Agriculture promotion and food security
ƒ Promotion of reneweable energy
ƒ Education, child protection and gender equality
ƒ Social accountability
ƒ HIV and AIDS Prevention

EXAMPLES OF ACTIVITIES UNDERTAKEN
ƒ SEPA facilitated for CSPP community engagement meetings in 5 wards (Lum-
  wana, Mukumbi, Museli, Mwanjimambwe and Shilenda) of Kalumbila District
  for 10 days under the project "People Contribution to Fighting Climate Change
  via Tree Planting". A total of 455 participants were involved resulting in commu-
  nity contributions to the AD Plan.
ƒ SEPA through support of GEF/UNDP Small Grants Facility implemented
  a 2 years project of protecting the international waters (Zambezi River) in Chavu-
  ma and Zambezi Districts. The projected sensitised people on the importance
  of protecting the environment and empowered communities with livelihood
  activities, such as Conservation farming /gardening, livestock and fish farming.
ƒ SEPA with support from Irish Aid implemented a 2 years project sensitising
  communities and traditional leaders in 4 chiefdoms on women land rights and
  natural resources governance in Zambezi District. A total 2,000 people were sen-
  sitised through community engagement meetings and drama, while one on one
  engagement meetings were held with each of the 4 royal establishments. The
  4 groups of trained women beekeepers have become agents of change resulting
  into women being accepted to take up men perceived activities like beekeeping.
ƒ SEPA is implementing a 1 year sensitisation project on women land rights in ex-
  tractive industry in Zambezi District. The women are also trained in beekeeping
  & small scale/artisanal mining resulting into 20 women engaging themselves in
  artisanal mining and 20 in beekeeping.

                                                                                       Save Environment and People Agency
IMPLEMENTATION PARTNERS
                                                                                         Mailes Zulu Muke, Executive Director
ƒ Community Leaders
                                                                                             P.O. BOX 150027, Zambezi,
ƒ Traditional Leaders
                                                                                               North Western Province
ƒ Women Groups                                                                             Cell Number +260 97 932 0953
ƒ Rode Cruise of Netherlands                                                               E-mail: sepazambia@gmail.com
ƒ Kalumbila District Council – CDF                                                           sepazambia@facebook.com
ƒ SGP/GEF/UNDP                                                                                  zambiandirectory.com
ƒ Oxfam Zambia / America
ƒ Irish Aid
ƒ GIZ – CSPP
                                                                                                        15
CHOTA FOUNDATION

                                           BRIEF HISTORY
                                           Chota Foundation was formed in 2016 and registered as a non-governmental or-
                                           ganisation on the 14th June 2018. The organization was founded by Mr. Dickson
                                           Chota in Solwezi District of North Western Province.

                                           MISSION
                                           It was established to advocate and participate in the development of social, eco-
                                           nomic, governance and traditional matters.

          Dickson Chota
                                           AREAS OF EXPERTISE
              President
                                           ƒ Water and sanitation (Keeping Zambia Clean Initiative)
                                           ƒ Child, family and school social support
                                           ƒ Community social work
                                           ƒ Village regrouping and empowerment
                                           ƒ Monitoring of election and promoting good governance

                                           EXAMPLES OF ACTIVITIES UNDERTAKEN
                                           ƒ Conducted for CSPP 5 community meetings on Solid Waste Management in
                                             Solwezi in the five wards through public hearings in schools and markets with
                                             the council. Participants were drawn from the communities and as a result of
                                             the activities we successfully changed the means of disposing waste and made
                                             the Council to install waste bins to contain littering.
                                           ƒ COVID-19 sensitization through radio programs on Solwezi Radio jointly held
                                             with traditional leaders.

                                           IMPLEMENTATION PARTNERS
                                           ƒ Community Leaders
                                           ƒ Ministry of Education
                                           ƒ School Management
                                           ƒ Solwezi Municipal Council
                                           ƒ Traditional Leadership
                                           ƒ Chambers Social Enterprise Limited
                                           ƒ GIZ – CSPP

         Chota Foundation
       Dickson Chota, President

           Suit 7 North Western
        Business Complex, Solwezi
Tel.: +260 967 080 460, +260 961 490 104
  E-mail: chotafoundation@gmail.com

                 16
CIVIL SOCIETY FOR POVERTY REDUCTION

BRIEF HISTORY
The Civil Society for Poverty Reduction (CSPR) is an anti-poverty civil society net-
work that has been building the voice for the poor in the fight against poverty. It was
established primarily to ensure that civil society effectively and meaningfully partic-
ipates in the design, formulation and implementation of the National Development
Plans and their monitoring to ensure government delivers on poverty reduction.

FOUNDED
It was formally established in 2000 by civil and faith based organisations in re-
sponse to an invitation from the Government of Republic of Zambia, for collabora-                    Haggai Nyambe
tion in developing the Poverty Reduction Strategy Paper.                                          Provincial Coordinator

MISSION
"To promote pro-poor development through coordination of network member ef-
forts, evidence-based policy engagement and community participation in order to
reduce poverty in Zambia".

AREAS OF EXPERTISE
Resource Governance, Advocacy & Communication, Networking and Coalition
building, Economic Empowerment and Sustainable Livelihood.

EXAMPLES OF ACTIVITIES UNDERTAKEN
ƒ Donated hand washing equipment, face masks for CSPP, and hand washing liq-
  uid soap to 10 community schools in Ndola, 105 desks in 3 schools in Solwezi
  to promote social distancing and creating a safe learning environment for the
  learners.
ƒ Conducted 45 public hearings and 21 radio call-in programs from 2019 to 2020
  in/for multiple wards of Mushindamo and Solwezi Districts. Attendance included
  Ward Development Committee members, council staff and community members.
ƒ These activities were led by council staff who explained the roles the council
  in service delivery, the community in planning and budgeting and of both the
  community and the council in revenue collection. These were interactive meet-
  ings with community members highlighting challenges and submitting recom-
  mendations for the council's consideration.
ƒ Engagement with the council has resulted in increased citizens input in plan-
  ning, budgeting and project implementation besides bettering communication.

IMPLEMENTATION PARTNERS
ƒ Ward Development Committees (Solwezi, Mushindamo and Ndola)
ƒ Zambia Open Community Schools
ƒ Ministry of Education DEBS
ƒ Ndola and Solwezi
                                                                                          Civil Society for Poverty Reduction
ƒ Ministry of Health – Ndola
                                                                                           Haggai Nyambe, Provincial Coordinator
ƒ Solwezi Municipal Council
ƒ Mushindamo and Solwezi Town Councils                                                              Tel.: +260 96 049 7216
                                                                                              E-mail: csprnwppmt@gmail.com
ƒ GIZ – CSPP
                                                                                                      www.cspr.org.com
                                                                                            Social Media: Civil Society for Poverty
NOTE                                                                                          Reduction North western PPMT

CSPR Solwezi is active in multiple Districts in North-Western and Copperbelt
Provinces.

                                                                                                            17
FOOD AND TREES FOR ZAMBIA

                                          BRIEF HISTORY
                                          Food and Trees for Zambia (FTFZ) is a non-profit organisation formed in Solwezi to
                                          address urban forestry, food security and rural development in Zambia. It is regis-
                                          tered as an association incorporated under section 7 (1) of the Societies Act of the
                                          Laws of Zambia.

                                          FOUNDED
                                          FTFZ was founded in 2001 by the environmentalist Edwin Sekelechi

        Theresa Katakwe
                                          MISSION
         Executive Director
                                          To improve the quality of life by conserving the environment for the benefit of
                                          all communities in Zambia, through greening projects supported by environmental
                                          education and food security.

                                          AREA OF EXPERTISE
                                          ƒ Creating environmental awareness.
                                          ƒ Community mobilisation and advocacy.
                                          ƒ Promoting climate change adaptation strategies.
                                          ƒ Promotion of sustainable agriculture, small livestock production and fish farming.
                                          ƒ Promoting school greening competition in communities.

                                          EXAMPLES OF ACTIVITIES UNDERTAKEN
                                          ƒ FTFZ facilitated for CSPP 12 public dialogue meetings in six markets within Sol-
                                            wezi District attended by 367 people most of whom were women. This result-
                                            ed in the community input to be considered under the "People Contribution
                                            to Waste Management of Local Markets for 2020 Activity Plan" by the Solwezi
                                            Municipal Council.
                                          ƒ FTFZ has facilitated several tree planting initiatives funded by Zambian Brew-
                                            eries and Stanbic Bank in partnership with Forestry Department during the
                                            commemoration of National Tree Planting Month, World Environment Day and
                                            World Forestry Day.
                                          ƒ Between 2012 and 2017, FTFZ facilitated livelihood projects in Solwezi District
                                            funded United Nations Development Programme in Zambia.
                                          ƒ FTFZ facilitated the establishment of a community park in Northmead, Lusa-
                                            ka that was funded by the Royal Danish Embassy under the Lusaka City Parks
                                            Greening Initiative. This project included street tree planting along Great East
                                            Road from Levy Mwanawasa Teaching Hospital to Kenneth Kaunda Internation-
                                            al Airport (KKIA).
                                          ƒ FTFZ was an implementing partner for the Embassy of Sweden to facilitate ur-
                                            ban greening initiatives in Chaisa unplanned urban township of Lusaka.

    Food and Trees for Zambia             IMPLEMENTATION PARTNERS
 Theresa Katakwe, Executive Director      ƒ Community Leaders
           C/o P.O Box 110006             ƒ Stanbic Bank
      Forestry Department - Solwezi       ƒ Zambia Breweries
Tel: +260 96 228 3554, +260 96 645 8471   ƒ Solwezi Municipal Council
     E-Mail: sekelechie@yahoo.co.uk
                                          ƒ Forestry Department
                                          ƒ Ministry of Agriculture
                                          ƒ GIZ – CSPP
                                          ƒ UNDP
                                          ƒ Swedish Embassy

                 18
MUNU WUNU COMMUNITY SERVICES LIMITED

BRIEF HISTORY
Munu Wunu Community Services (MWCSL), is a non-governmental organization
established to promote self-sustainability among youths, women and other disad-
vantaged members of the community and nation at large.

FOUNDED
It was founded on 30th October, 2015 by its Executive Director Lloyd Kalamba in
Solwezi District of North-Western Province.

                                                                                                   Lloyd Kalamba
MISSION
                                                                                                   Executive Director
To promote responses to social and economic needs of the people as well as devel-
oping strategies that fittingly respond to the needs of the people.

AREAS OF EXPERTISE
ƒ Promoting access to education to the orphaned and vulnerable children in the
  community.
ƒ Sensitize community members of their social and economic rights.

EXAMPLES OF ACTIVITIES UNDERTAKEN
With support of GIZ CSPP:
ƒ Munu Wunu implemented 5 community meetings and 1 council meeting with
  different topics in Solwezi district of North Western Province. A total of 275 Par-
  ticipants attended and as a result of the meetings, there has been significant
  change in the working culture between the local authority and the marketeers.
ƒ The engagements triggered Solwezi Council undertaking rehabilitation works
  at Kyawama Market hence changing the face of the market.

IMPLEMENTATION PARTNERS
ƒ Community Leaders
ƒ Market Groups
ƒ Solwezi Municipal Council
ƒ GIZ – CSPP

                                                                                        Munu Wunu Community Services Limited
                                                                                            Lloyd Kalamba, Executive Director

                                                                                           Catholic Diocese of Solwezi Offices,
                                                                                           Plot 109/110, Kyankwankwa Street,
                                                                                                 P.O. Box 110033, Solwezi
                                                                                                   Tel: +260 96 649 5289
                                                                                            E-mail: lloyd.kalamba@gmail.com

                                                                                                          19
RODWEL MWEPU TEACHERS ASSOCIATION

                                            BRIEF HISTORY
                                            Rodwel Mwepu Teachers Association (RMTA) is a registered non-governmental
                                            organisation whose offices are situated at Rodwel Mwepu Secondary School of
                                            Kyawama compound in Solwezi District of North-Western Province of Zambia.

                                            FOUNDED
                                            RMTA was founded on 29 May 2019 in Solwezi District by some teachers at Rodwel
                                            Mwepu Secondary School i.e. Jaime Mbundu, Kennedy Maliti, Larceford Mpumba,
                                            Timothy Samuhala and Carod Chitale.
           Jaime Mbundu
            Representative
                                            MISSION
                                            To facilitate citizen engagement in developmental processes and providing checks
                                            and balances to the local authorities for appropriate action and interventions.

                                            AREAS OF EXPERTISE
                                            Community Mobilization, Advocacy, Lobbying and Promoting community develop-
                                            ment initiatives.

                                            EXAMPLES OF ACTIVITIES UNDERTAKEN
                                            ƒ RMTA held for CSPP 15 public hearing meetings on Tree Planting, Malaria pre-
                                              vention and control; Roads and Bridge constructions in 5 wards of Solwezi Dis-
                                              trict namely Tumvwanganai, Sandang'ombe, Kapijimpanga, Kimasala and Ka-
                                              malamba Wards in the year 2020.
                                            ƒ About 3,000 people participated of which about 1800 were women and
                                              1200 men. The activities were documented and submissions made to the Sol-
                                              wezi Council for consideration in the District development and service deliv-
                                              ery plans. Some submissions have resulted in positive action on tree planting
                                              and Malaria control. Furthermore, some works have been initiated on roads and
                                              bridges. This is significant in changing the lives of the community when they
                                              hold the local authorities accountable by providing checks and balances.

                                            IMPLEMENTATION PARTNERS
                                            ƒ Community Leaders
                                            ƒ Ward Development Committees
                                            ƒ Ministry of Health
                                            ƒ Solwezi Municipal Council
                                            ƒ Forestry Department
                                            ƒ Road development Agency
                                            ƒ GIZ – CSPP

Rodwel Mwepu Teachers Association
    Jaime Mbundu Kennedy, Director

C/O Rodwel Mwepu Secondary School P. O.
        Box 110070, Solwezi, Zambia
 Tel: +260 97 874 5396, +260 96 971 1651,
             +260 95 679 6590
     E-mail: kennedy@zamcol-ac.com

                  20
SOCIAL SATELLITE ENTERPRISE

BRIEF HISTORY
Social Satellite Enterprise (SSE) was formed to provide a bridge that connects peo-
ple and to address challenges that are being faced in the community of Kimasala
in Solwezi District.

FOUNDED
The organization was founded by Jessica Bwalya in Solwezi in 2018.

MISSION
                                                                                                 Jessica Bwalya
To help local people discovering their potential and utilising their land and skills to          Executive Director
have a sustainable community.

AREA OF EXPERTISE
Community mobilization and advocacy for local community development.

EXAMPLES OF ACTIVITIES UNDERTAKEN
ƒ In 2020, SSE held COVID-19 prevention community meetings for CSPP to
  sensitize Traditional Leaders, Zone Chairs and Group Leaders in Mulonga, Mu-
  jimanzovwu and Musaka Chiefdoms of Mushindamo District.
ƒ SSE also held public meetings in Mushindamo District on the impact of the
  COVID-19 pandemic targeting Council officers, Ward Development Commit-
  tees, Church leaders, Group Leaders Councillor, traditional leaders and CSOs.
  A total number of 288 people participated of which 140 were women. The lead-
  ers were able to reach out to a number of communities in their different areas
  to sensitise them on the COVID-19 prevention measures.

IMPLEMENTATION PARTNERS
ƒ CSOs
ƒ Community Leaders
ƒ Mushindamo Municipal Council
ƒ GIZ – CSPP

                                                                                          Social Satelite Enterprise
                                                                                          Jessica Bwalya, Executive Director
                                                                                                Tel.: +260 97 995 6421
                                                                                               Facebook: Jessica Bwalya

                                                                                                        21
SOLWEZI YOUTH ALIVE ZAMBIA

                                           BRIEF HISTORY
                                           Solwezi Youth Alive Zambia (SYAZ) is part of National Youth Alive Zambia, a non-­
                                           governmental, non-political, non-denominational and non-racial organisation.
                                           SYAZ is a youth service oriented organization working towards harnessing of inher-
                                           ent capacities of diverse individuals and youth groups to adopt and sustain health
                                           attitudes and behaviours.

                                           FOUNDED
                                           SYAZ was founded in 2003 in Solwezi district of North Western Province by a group
  Sr. Prisca Chansa Kampamba               of young people.
             Coordinator

                                           MISSION
                                           Youth Alive Zambia is concerned with young people's social problems and develops
                                           strategies to deal with them in the present HIV/AIDs era such as child and youth
                                           exploitation, youth reproductive health, economic empowerment and sustainable
                                           livelihoods, youth participation, resource governance and civic engagement and life
                                           skills development.

                                           AREAS OF EXPERTISE
                                           The SYAZ mainly works in three thematic areas of
                                           ƒ Youth Participation in Resource governance
                                           ƒ Sustainable Livelihoods and Climate Change Impact
                                           ƒ Health Promotion and Child Care Development

                                           EXAMPLES OF ACTIVITIES UNDERTAKEN
                                           During October 2019 to 2020, SYAZ has implemented multiple activities for CSPP
                                           in two different districts of Kalumbila and Solwezi in North Western Province.
                                           ƒ SYAZ worked with the Solwezi Council through five wards in on tree planting
                                           ƒ In collaboration with Kalumbila Council in five wards sensitizing the community
                                             on COVID-19 and HIV/AIDS.
                                           ƒ Through the support of GIZ, SYAZ facilitated the purchasing of 60 desks for two
                                             schools.
                                           ƒ SYAZ held 12 community meetings with different topics in the two districts in-
                                             volving 515 participants and as a result of the activities, public sentiment on
                                             education and youth behaviour was positively changed in the target areas.

                                           IMPLEMENTATION PARTNERS
                                           ƒ Community Leaders
                                           ƒ District Education Board Secretary – DEBS
                                           ƒ Head Teachers
    Solwezi Youth Alive Zambia             ƒ Solwezi Municipal Council
Sr. Chansa Prisca Kampamba, Coordinator    ƒ Kalumbila District Council
   Catholic Diocese of Solwezi Offices     ƒ GIZ – CSPP
   Plot 109/110, Kyankwankwa Street
         P.O. Box 110033, Solwezi
Tel.: +260 96 436 1137, +260 96 940 7791
       E-mail: syazyaz@yahoo.com

                 22
TUYILEMUMO WOMEN'S CLUB

BRIEF HISTORY
Tuyilemumo Women's Club (TWC) is a Solwezi based women's club which pro-
motes the interests and cooperation among the women of Kyalalankuba and Sol-
wezi College area.

FOUNDED
The Club was founded in 2010 in Kyalalankuba, Solwezi by a group of local women.

MISSION
                                                                                               Mercy Mununkila
It was founded with the objective of helping women to be self reliant and to help                   Secretary
the widows, vulnerable children and other marginalised groups to live decent lives.

AREAS OF EXPERTISE
ƒ Women economic empowerment
ƒ Advocacy and lobbying for women rights
ƒ Community mobilisation and sensitisation

EXAMPLES OF ACTIVITIES UNDERTAKEN
ƒ TWC has participated in organizing women to attend 2 economic empower-
  ment training workshops organized by Kansanshi Foundation.
ƒ The club also implemented 18 community meetings for CSPP with the Solwezi
  Council on the following topics:
  - Construction of a parking bay at the border in the 5 wards of Mushindamo
    District.
  - Water and sanitation in the 5 wards of Mushindamo District.
  - Organized street vending in the 5 wards of Solwezi District.
As a result of these public hearing, the Mushindamo Town Council drilled two (2)
new boreholes in two wards of Musaka and Chikola at Kalindi School. A total of
about 1005 people attended the meetings.

IMPLEMENTATION PARTNERS
ƒ Women Groups
ƒ Community Leaders
ƒ Solwezi and Mushindamo District Councils
ƒ Kansanshi Foundation
ƒ GIZ – CSPP

                                                                                          Tuyilemumo Women's Club
                                                                                            Mercy Mununkila, Secretary

                                                                                             Kyalalankuluba area, Solwezi
                                                                                      Tel.: +260 96 493 6160, +260 97 732 9316
                                                                                           E-mail: mmununkila@gmail.com

                                                                                                       23
YOUTH ALLIANCE FOR DEVELOPMENT

                                             BRIEF HISTORY
                                             Youth Alliance for Development (YAD) was registered by the National Youth De-
                                             velopment Council in 2009 as a youth non-governmental organization addressing
                                             development issues, promoting adolescent and youth reproductive health and the
                                             fight against HIV/AIDS.

                                             FOUNDED
                                             YAD was founded in 2008 by Luckson Kanyaka Mulumbi and Shephard Mulumbi in
                                             Solwezi in North Western Province of Zambia.
     Ziwase Namwala Mulenga
           Executive Director
                                             MISSION
                                             To promote positive behaviour change, enhance youth participation and augment
                                             livelihood capacities among the youth in the communities.

                                             AREAS OF EXPERTISE
                                             ƒ Good Governance
                                             ƒ Leadership Development
                                             ƒ Capacity Strengthening and Institutional development
                                             ƒ Advocacy and Health Programming
                                             ƒ Research,Education and Information Dissemination
                                             ƒ Enterprise/Business Development

                                             EXAMPLES OF ACTIVITIES UNDERTAKEN
                                             ƒ YAD set up a participatory platform for engagement between the communities
                                               and mining companies called the Kinzanza platform for community beneficia-
                                               tion from mining revenue at the local council.
                                             ƒ YAD influenced civic leaders through the economic literacy programme which
                                               provides trainings for civic leaders and civil society focusing on improving un-
                                               derstanding of the social economic challenges. It is out of these trainings that
                                               the councillors passed a 10% council by law to promote community beneficia-
                                               tion from mining revenue.
                                             ƒ YAD's advocacy resulted in youths of Kamalamba and Kapijimpanga Wards in
                                               Solwezi District been given a voice in the council's resource management and
                                               service delivery.
                                             ƒ YAD with support of CSPP project held community consultations in five wards
                                               on the demarcation of 300 plots in the districts. Arising from this, the plots were
                                               demarcated in accordance to suggestions made by the community.
                                             ƒ YAD has contributed to raising awareness on HIV in local schools through sen-
                                               sitization, counselling and testing.
                                             ƒ YAD implemented the young leader's urban initiative which was a land rights
                                               program that focused on ensuring that youth in urban communities have access
  Youth Alliance for Development               to land. It was implemented in Solwezi resulting in 30% of the plots in a newly
Ziwase Namwala Mulenga, Executive Director
                                               zoned area being reserved for youths.
         DACO Office, Suite 20/21,
           Independence Avenue               IMPLEMENTATION PARTNERS
          P.O Box 110123 Solwezi             ƒ Community Leaders
  Tel.: 260 97 771 7234, 260 96 828 8169
   E-mail: youth4alliance@gmail.com,
                                             ƒ Local Health Clinics
           Ziwase21@gmail.com                ƒ CINDI Kitwe – NGO
                                             ƒ Solwezi City Council
                                             ƒ Ward Development Committees
                                             ƒ GIZ – CSPP

                  24
YOUTH AND ADULT EDUCATORS ADVOCACY

BRIEF HISTORY
Youth and Adult Educators Advocacy (YAEA) is a non-government organisation
spearheaded by young people to tackle issues such as environmental sustainability,
poverty, drug abuse, HIV and AIDS, youth unemployment. YAEA also aims at creat-
ing awareness on the importance of adult education in Zambia. Its operations cover
Chavuma, Mufumbwe, Solwezi, Kalumbila, Mushindamo, Kasempa and Zambezi
Districts of North Western Province

FOUNDED
YAEA was founded in 2016 by Tukiya Nkawashi Muke in Lusaka but setup its office              Tukiya Nkwashi Muke
in Solwezi District.                                                                        Executive Officer / Founder

AREAS OF EXPERTISE
ƒ Enviroment and climate change
ƒ Training in gender action learning
ƒ Waste management
ƒ Community education
ƒ Community mobilization and Facilitation

EXAMPLES OF ACTIVITIES UNDERTAKEN
ƒ YAEA successfully facilitated for CSPP 5 community engagement meetings in
  5 markets (Kyawama, Lumwana, Kazomba, Zambia and Kandemba) in Solwezi
  District under the project promoting citizen participation into the 2020 budget
  so as to ensure safe waste disposal in markets and trading places. A total of
  5000 partici­pants were involved, resulting in community contributions submit-
  ted to form part of the Area Development Plans and providing a platform for
  citizen participation in local governance.
ƒ YAEA with support from the University of Zambia successfully carried out
  a Keep UNZA Clean campaign in 2016 resulting in a clean learning environment.

IMPLEMENTATION PARTNERS
ƒ Community Leaders
ƒ Market Associations
ƒ Solwezi Municipal Council
ƒ University of Zambia
ƒ GIZ – CSPP

                                                                                               Youths and Adults
                                                                                              Educator's Advocacy
                                                                                                Tukiya Nkwashi Muke,
                                                                                             Executive Officer & Founder

                                                                                       Tel.: +260 96 655 8437, +260 97 351 4796
                                                                                             E-mail: Yaeazambia@gmail.com
                                                                                     Facebook: Youth and adult educator's advocacy

                                                                                                        25
YOUNG GRADUATES ENTREPRENEURSHIP
                                              AND EMPOWERMENT FOUNDATION

                                           BRIEF HISTORY
                                           Young Graduates Entrepreneurship and Empowerment Foundation (YGeeF) is
                                           a non-profit community based organisation. From its establishment, the founda-
                                           tion has been committed to sensitizing, lobbying and rendering entrepreneurial
                                           support to young people of Kimasala community. However, the foundation has
                                           evolved from being an advocacy group to a full time Youth Entrepreneurship Net-
                                           work promoting shared interests of young people in entrepreneurship while ad-
                                           vancing strategy and policy recommendations around how youth can actively par-
                                           ticipate in community governance.
           Kings Mpanga
          Executive Director               FOUNDED
                                           YGeeF was founded in August 2015 in Solwezi District of North Western Province
                                           by Mr. Kings Mpanga a social entrepreneur and digital skills expert. It was legally
                                           incorporated as a non-profit organization limited by guarantee in June 2017.

                                           MISSION
                                           YGeeF was founded from the realization that young people are the most affected
                                           by problems of unemployment and other challenges especially due to the harsh
                                           economic conditions. The mission is to support them overcoming these challenges.

                                           AREAS OF EXPERTISE
                                           ƒ Capacity and linkage building
                                           ƒ Advocacy and lobbying for Youth centered interest
                                           ƒ Promotion and support of youth entrepreneurial programs
                                           ƒ Promoting Good Governance in public affairs
                                           ƒ Independent monitoring of community projects
                                           ƒ Community mobilisation and network building

                                           EXAMPLES OF ACTIVITIES UNDERTAKEN
                                           ƒ YGeeF conducted for CSPP five (5) community open discussions, involving five
                                             hundred (500) stakeholders drawn from all the wards of the District. In the
                                             multi-stakeholder meetings local projects s.a. local infrastructures were discussed.
                                           ƒ As a result of the activities, local communities' confidence in the operations of
                                             the council increased and they appreciated the Council as a partner in develop-
                                             ment.
                                           ƒ The Solwezi Municipal Council also considered adopting the communities' sub-
                                             mission into their 2019/2020 integrated development strategic plans.

                                           IMPLEMENTATION PARTNERS
                                           ƒ Community Leaders
                                           ƒ Ward Development Com. (WDCs)
Young Graduates Entrepreneurship           ƒ Kansanshi Foundation
  and Empowerment Foundation               ƒ Solwezi District Council
   Kings Mpanga, Executive Director        ƒ Ministry of Community Develop. & Social Services
       Plot No 413, Kimasala Road,         ƒ Department of Youth Develop.
             P.O Box 110070,               ƒ GIZ – CSPP
     Solwezi-North-Western Province        ƒ Pepfar
Tel.: +260 76 418 0609, +260 97 681 2577
   E-mail: infoygeef2017@gmail.com,
        mpangakings@gmail.com

                 26
YOUNG WOMEN CHRISTIAN ASSOCIATION

BRIEF HISTORY
Young Women Christian Association (YWCA) Solwezi is a Christian, membership,
non-partisan, non-governmental organisation (NGO) dedicated to the empower-
ment of the communities (especially women, youth and children) to contribute to
the attainment of a just society through rights — based approaches and sustainable
interventions.

FOUNDED
YWCA is one of the oldest women's organizations established in Kitwe, Zambia in
1957. YWCA started its activities in Northwestern province in early 2012 to address       Chileshe Mwape (on right side)
the violations of human rights against women and girls in the mining areas. This                  Regional Coordinator
included labour exploitation and deprivation of income generating opportunities.

AREA OF EXPERTISE
ƒ Advocacy and lobbying for gender equality and gender responsive laws and pol-
  icies
ƒ Facilitation for women to access anti – Gender Based Violence (GBV) services
ƒ Strengthening women strategic partnerships for collaboration in their advance-
  ment
ƒ Developing women and youth leadership skills.

EXAMPLES OF ACTIVITIES UNDERTAKEN
ƒ In 2020, implementation on behalf of CSPP of public discussions in 10 commu-
  nities on issues for consideration in the Solwezi District Council Activity Plan for
  2021. The areas considered were Parks and Recreation Facilities, Child Marriag-
  es, Drug Abuse, HIV and Teenage Pregnancies. The discussion involved the local
  authority, community leaders and the public. As a result of these, the Solwezi
  Municipal Council has included in its plan the creation of parks and recreation
  facilities with two already being constructed.
ƒ YWCA has also lined up community awareness meetings focusing on child mar-
  riages, property grabbing, drug abuse, HIV and teenage pregnancies. Other top-
  ics are marital/relationship problems, land disputes and human trafficking.

IMPLEMENTATION PARTNERS
ƒ Solwezi District Council
ƒ Kansanshi Mining
ƒ Barrick Lumwana Mining
ƒ First Quantum Mining
ƒ Ministry Chiefs and Traditional Affairs
ƒ Community Development and Social Welfare
ƒ District Education Board
ƒ GIZ – CSPP
                                                                                         Young Women Christian Association
ƒ UNESCO & UNFPA
                                                                                          Chileshe Mwape, Regional Coordinator
ƒ Canada Fund,
                                                                                           Room No. 04, ESCO Complex, Room 4,
ƒ European Union
                                                                                                Opposite Solwezi Central Police
ƒ DFID                                                                                    Tel.: +260 97 703 6845, +260 97 776 6605
                                                                                               E-mail: chilemwape@yahoo.com

                                                                                                           27
ZAMBIA LAND ALLIANCE

                                             BRIEF HISTORY
                                             Zambia Land Alliance — Solwezi (ZLA) is a network of Non-Governmental Orga-
                                             nizations (NGOs) working for just land policies and laws that take into account
                                             interests of the poor. ZLA operates through a National Office located in Lusaka
                                             comprising of eight (8) national member organisations, district branches and proj-
                                             ect offices.

                                             FOUNDED
                                             Zambia Land Allinace was established by network organisations in 1997 in Lusaka
         Michelo Simweete                    as a response to the Zambian Government's land reform process, which was initi-
          District Coordinator               ated in the 1990s.

                                             AREA OF EXPERTISE
                                             ƒ Improving Land Tenure Security and Governance
                                             ƒ Sustainable Land Use and Livelihoods
                                             ƒ Policy Advocacy and Communication
                                             ƒ Promoting Women's Land Rights
                                             ƒ Providing paralegal support to vulnerable groups
                                             ƒ Promoting Natural Resource Rights through Improved Governance Laws and
                                               Policies

                                             EXAMPLES OF ACTIVITIES UNDERTAKEN
                                             ƒ In 2019, multiple Community meetings for CSPP were held in 5 wards, namely
                                               Musele, Lumwana, Mukumbi, Shilenda and Mwanjimambwe in Kalumbila Dis-
                                               trict to discuss Land Allocation and demarcation AP 2020. The meetings attract-
                                               ed 742 participants who were provided with information on land rights, alloca-
                                               tion and procedures required in order to secure land titles and getting their land
                                               demarked.
                                             ƒ In 2020, more community meetings were held in Mushindamo District, name-
                                               ly Mujimajovu, Kalilele, Mapunga, Chikola and Musaka Wards with 620 peo-
                                               ple in attendance. The meetings discussed the "Prevention and response to
                                               COVID-19 with a focus on Women and Youths". These meetings resulted in
                                               increased awareness on the COVID pandemic, its impacts and the Ministry of
                                               Health prescribed guidelines which the public started adhering and further sen-
                                               sitising their communities.

                                             IMPLEMENTATION PARTNERS
                                             ƒ Kalumbila Town Council
                                             ƒ Mushindamo Town Council
                                             ƒ GIZ – CSPP

        Zambia Land Alliance
 Michelo Simweete, District Coordinator

P.O. Box 110033, Diocese of Solwezi Office
Block, Plot 109/110 Kyankwankwa Street,
                    Solwezi
 Tel.: +260 97 797 0924, +260 96 922 1295
        E-mail: zlasolwezi@gmail.com
               www.zla.org.zm
       Facebook: Zambia Land Alliance

                  28
ACTIVE CIVIL SOCIETY ORGANISATIONS
      IN COPPERBELT PROVINCE
                      MUFULIRA, KITWE, NDOLA

ZAMBIA
                                          Chililabombwe

                                                  Chingola           Mufulira

                                                             Kitwe
                                                                          Ndola
                                                              Luanshya

         f   Action for Development
         f   Advocacy on Human Development
         f   The Future-Preneurs Zambia
         f   Mafken FM Radio Limited
         f   The Democratic Governance and Human Rights Advocates
         f   Kitwe District Land Alliance
         f   Restored Hope Foundation
         f   Twafwane Christian Community Care
         f   Vision Zambia Initiative
         f   Action for Sustainable Development