ACDelco - Remanufactured Engines & Cylinder Heads. Australian Catalogue Issue 3.
If your browser does not support JavaScript, please read the page content below:
ACDelco - Remanufactured Engines & Cylinder Heads. Australian Catalogue Issue 3.
REAL CAR GUYS KNOW Automotive Parts Remanufactured ENGINES & CYLINDER HEADS Australian Catalogue Issue 3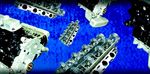 ACDelco is a premium line of automotive parts sold throughout the world for practically any type of vehicle anywhere in the world...with 70,000 high quality parts covering over 30 product lines to fit most major auto manufacturers. The extraordinary expertise in automotive technology gives ACDelco a distinct advantage over other suppliers. Our resources enable ACDelco products to meet or exceed the most stringent original performance standards. When it comes to offering dependable replacement parts for a wide variety of product line and applications, our coverage spans the world.
With our 85-year tradition as an industry leader, ACDelco has acquired the resources, technical advancements and manufacturing processes to outperform the competition anywhere in the world. ACDelco's resources and capabilities put us on the leading edge of automotive replacement part technology. Consumers and installers can be sure of getting parts to fit today's sophisticated automotive systems - with an emphasis on dependability, availability and quality. All information contained in this catalogue is based on authoritive information available at the time of publication. However, while every precaution has been taken in the compilation of this information, we cannot accept responsibility for inaccuracies in print or specifications.
2006 General Motors Corp. All rights reserved. No part of this publication may be reproduced, stored in any retrieval system or transmitted in any form or by any means, including but limited to electronic, mechanical, photocopying, recording or otherwise, without the prior written permission of General Motors Corp. This includes all texts, illustrations, tables and charts. The ACDelco Story
About ACDelco Remanufactured Engines The Process Behind Our Remanufactured Engines Warranty Information Engines Exchange Policy How to get the most out of your ACDelco Engine Installation Guidelines Engine Replacement Instructions Installation Appendices Service Requirements About engine oil Guide To Engine Problems 10 11 18 24 25 26 Car & Light Commercial Applications Truck & Industrial Applications 28 64 Applications Listed By Engine Part Number Applications Listed By Cylinder Head Part Number 66 76 HM Gem Cross References Abbreviations, Notes 80 85 1 Product Information Workshop Guide Application Data Numerical Listings Other References Issue No: 3 Cylinder Heads Contents Remanufactured Engines /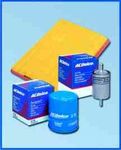 Background Repairing damaged engines is becoming an increasingly more difficult, time consuming and expensive task. But now ACDelco, a worldwide leader in new and remanufactured auto parts makes it easier to get your car moving again with its new generation of remanufactured engines. Features and Benefits With a remanufactured engine from ACDelco, there's no need to disassemble your customer's engine and spend hours tracking the faults and repairing or rebuilding it. You remove the old engine, drain the oil and send it us. In return, we give you a completely remanufactured engine, ready to drop in and run.
An engine that's been completely stripped and rebuilt by specialists. An engine full of the new components and mandatory improvements to ensure long life and durability.
ACDelco Advantage
Save hours in labour on an engine replacement.
12 Month Unlimited Kilometre Warranty on Remanufactured Engines, 12 Month / 20,000km on Remanufactured Heads.
National Distribution and Warranty coverage.
Comprehensive range of makes and models covered by the one trusted brand. Manufacturing Process
All ACDelco Remanufactured Engines are dismantled and remanufactured using state of the art technology.
Premium quality engine components are used to replace all worn, discarded or mandatorily replaced parts
Engines are rebuilt to exacting standards
The latest technological updates are built into our remanufactured engines meaning your engine may even perform better than when originally supplied. Components
ACDelco remanufactured engines are long motors, come assembled and include:
cylinder block
crankshaft
camshaft
conrods
pistons
timing components and cover (where applicable)
cylinder head
rocker components
oil pump
sump
side covers
rocker cover (where applicable) Product Testing
Every single remanufactured engine is tested under simulated road conditions to ensure they pass the ACDelco performance standard.
About ACDelco Remanufactured Engines 3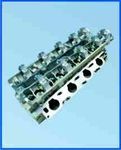 What's The Process Behind Every ACDelco Remanufactured Engine? 1. Clean & Assess Our first look. ACDelco Process:
Engines accepted for remanufacture by ACDelco are completely disassembled.
All parts are chemically cleaned.
Parts are thoroughly inspected.
Cracked, overworn, unserviceable and mandatorily replaced components are discarded. 2. Machining Exact and precise. ACDelco Process:
Engine blocks, crankshafts, camshafts and cylinder heads are remachined using the latest technology.
Exacting OEM tolerances are met everytime or the part is discarded 4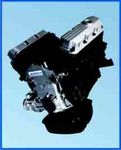 5 3. New For Old Parts Discarded components are replaced by new premium quality parts. ACDelco Process:
New pistons.
New rings.
New bearings.
New timing chains or gears.
New timing chain guides.
New timing chain tensioners.
New oil pump components.
New engine seals.
New engine gaskets.
New engine valves
New water pump
New timing belt on belt drive models
Valve Seats
Valve Lifts (most apps) 4. Reassembled By Experienced Hands Experienced technicians reassemble every remanufactured ACDelco engine with the sort of precise fit and finish that only an experienced hand and exact machining can provide. ACDelco Process:
Hand Assembled
Experienced Tradesmen.
Precise Fit And Finish.
Assembly Bolt Tensions and Specifications Are Exactly Maintained.
5. Thorough Testing Every engine is tested to ensure it meets ACDelco's strict specifications and the manufacturers original performance standards. ACDelco Process:
Simulators are used to check engines against in-vehicle operational requirements.
Detailed checks cover all engine functions.
Passed engines are painted and delivered with ACDelco's 12 month warranty*. * refer to specific warranty details on page 6.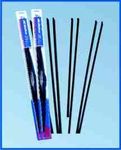 About ACDelco's Remanufactured Engines / Cylinder Heads Limited Warranty 6 Remanufactured Engines 12 Months / Unlimited Warranty Remanufactured Cylinder Heads 12 Months / 20,000kms Warranty
Sedans and Station Wagons.
Commercial Vehicles.
MPV's, Vans, Utilities, or similar.
Taxi Vehicles.
4WD's.
Turbo Assisted Passenger Vehicles– original standard equipment - if turbo is professionally reconditioned / renewed.
Parts & Labour Warranty. Authorisation
ACDelco, General Motors Corporation, warrants to the purchaser for the time periods indicated above, that it will repair or replace, at its option, using new or remanufactured parts, any ACDelco Remanufactured Engine that fails due to a defect in material or workmanship.
ACDelco also reserves the right to refund the money originally paid by the purchaser for the covered engine and related labour to install. Limited Warranty
This warranty covers the cost of parts and labour and begins on the date of purchase.
Gaskets installed at the time of remanufacture at our facility are covered under this warranty.
Gasket sets packaged with the remanufactured engine are warranted against defects in material and workmanship; however, leaks or other installation related failures are the responsibility of the installer.
The authorised ACDelco Wholesaler or Retailer who initially sold/installed the engine assembly may perform the repairs or sublet it to an independent service facility.
This warranty is transferable to subsequent owners provided the original owner properly registered the required warranty information with ACDelco at the time of original purchase. The Purchaser's Obligation:
Have the service facility complete and mail the ACDelco Powertrain Registration to ACDelco within ten (10) days of purchase.
Return the engine/vehicle to the original place of purchase/installation. If not possible, contact the ACDelco Powertrain Centre for assistance at 1300-888-406.
Allow a reasonable period of time for repairs following return of the alleged defective engine vehicle to the installer's place of business.
Provide the GM Dealer, ACDelco Wholesaler or Retailer with the purchaser's copy of the original repair order or dated sales receipt and the purchaser's copy of the powertrain warranty registration.
For technical or other assistance, contact the ACDelco Powertrain Centre at 1300-888-406. This Warranty Doesn't Cover:
Damage due to improper installation, negligence, alteration, accident or any use related to racing or competition.
Towing, rental vehicles, loss of time, inconvenience, loss of use or other economic loss.
ACDelco engines installed in applications not approved by ACDelco. Approved applications are contained in the ACDelco Remanufactured Engine Catalogue.
Installations in class "A" motor homes or in marine applications.
Installations in vehicles where the odometer is nonfunctional or the mileage reading has been altered.
Damage caused by lack of proper maintenance as described in the vehicle's original maintenance schedule, failure to follow maintenance schedule intervals or failure to use or maintain proper types and levels of fluids, fuel, oil and lubricants recommended in the maintenance schedule.
Proof of proper maintenance is the owner's responsibility. Keep all receipts and be prepared to make them available if questions arise about maintenance.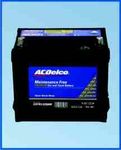 Warranty Return Procedures 7 If the installed ACDelco Engine / Cylinder Head does not operate properly, follow these steps: 1. Gather Information Gather the following information prior to calling the ACDelco Powertrain Centre at 1300-888-406
ACDelco engine serial number.
ACDelco engine / cylinder head part number.
Vehicle Make / Model / Year / Registration No. / VIN.
Original proof of purchase / Invoice No.
Date original ACDelco engine / cylinder head was installed.
Km at time of installation and current Kms.
Name & phone number of ACDelco remanufactured engine supplier (The dealer, authorised ACDelco Wholesaler or Retailer who initially sold the engine assembly).
Installation date.
Engine symptoms. 2. Communication The ACDelco Powertrain Centre will:
Request the above information.
Assess information provided.
Recommend appropriate action.
Recommend/authorise repair or replacement.
Provide claim authorisation number (if applicable).
Provide shipping instructions for return of engine (if applicable). 3. Authorisation If engine repair/replacement is authorised by the ACDelco Powertrain Centre, ACDelco may provide an engine or parts to installer for warranty work.
If engine / cylinder head is to be replaced, installer must provide the ACDelco engine supplier with claim number to procure replacement engine / cylinder head.
If engine is to be repaired, installer must provide repair invoices for compensation to the ACDelco engine supplier. 4. Returns Return replaced engine or parts to ACDelco engine supplier, or to a location designated by the ACDelco Powertrain Centre.
Replaced engine must be returned with fluids drained and packed for shipment using shipping container from the ACDelco engine.
Returned engine will be analysed for root cause of alleged defect(s) to verify warranty coverage.
ACDelco reserves the right to deny a warranty claim due to improper installation, negligence, alteration or accident. 5. Claims Provide all invoices for parts and labour to the ACDelco engine supplier, notating each document with the assigned claim number.
All defective engines or components must be returned at owners expense for inspection within 7 days of repair being effected, otherwise, the claim will not be accepted.
Payment of sublet labour for work carried out will be calculated at manufacturers standard time and will be paid directly to the customer at the ruling applicable Warranty rate.
Unless you have ACDelco's prior consent, never supply an engine or component as "NO CHARGE" to a customer before a claim has been accepted. 6. Reimbursement Warranty parts MUST be returned for vendor claims before any payment can be made. If parts are misplaced or lost a warranty claim will not be accepted.
Authorised warranty reimbursement will be paid directly to the ACDelco engine supplier.
Subsequent reimbursement to the installer/purchaser will be made by the ACDelco engine supplier.
All parts will be invoiced at cost plus tax.
All documentation should be forwarded to the ACDelco Engine Centre with claim number clearly shown. Please Note
With business vehicles, another engine may be supplied and charged to the customer pending the result of dismantled inspection. If claim is accepted, a full credit will be processed.
Under no circumstances will payment for oil, oil filters, phone calls, towing fees, freight, loss of profit, and demurrage arising out of a claim, be accepted. Serial Number & Part Number Locations To find the Remanufactured Engine's Serial Number and Part Number (also known as Model Number), locate the ACDelco Engine Tag located on the ACDelco Engine. These two numbers are needed prior to calling the ACDelco Powertrain Centre in order to open a warranty claim.
Exchange Policy 8 Credit Requirements Your deposit will be credited when an exchanged engine / cylinder head meets the following requirements: 1. Is free of any external visual damage to the engine, eg. no hole in block. 2. The engine / cylinder head returned is identical to the engine sold and is fully assembled with a legible engine number. 3. There are no visible signs of an attempted repair being previously performed, eg. the cylinder head has not been removed previously. 4. All similar parts supplied with ACDelco remanufactured engine / cylinder head must be on the old exchanged engine / cylinder head.
A cost charge will be debited for missing parts.
5. The old exchanged engine / cylinder head must be identical to the make and model of the remanufactured engine purchased. The deposit will not be refunded until it is established by inspection that the old engine / cylinder head is the same make, model, capacity and/or construction. 6. The old engine / cylinder head being exchanged must be assembled and complete within the cover or crate that the ACDelco Engines unit was supplied in and must be free from visible external damage. The sump oil must be removed.
7. The old engine / cylinder head being exchanged must be received within fourteen days of date of purchase of the ACDelco remanufactured engine / cylinder head.
Engine / Cylinder Head Return Inspection It is critical that careful inspection occurs on all "deposit" engine / cylinder head returns to confirm that the unit is the correct model in exchange for the ACDelco remanufactured unit – and that it is suitable for remanufacture, otherwise penalties may be applied. A recommended inspection procedure is detailed later in this catalogue (see page 21) and should be followed.
Damaged Core Policy Penalty charges apply to the refund of the deposit for exchange engine / cylinder head as follows:
80% of Deposit Value, if... - exchanged engine / cylinder head is not identical to the unit supplied and described on the purchase invoice. - exchanged engine / cylinder head is damaged beyond normal repair, eg. hole in block, cracked or broken crankshaft.
50% of Deposit Value, if... - exchanged engine / cylinder head has broken gearbox lug or similar damage.
10% of Deposit Value, if... - exchanged engine has damage to sump or timing cover and/or - exchanged engine / cylinder head is incomplete, ie: missing components which were supplied with ACDelco's remanufactured engine (eg. rocker cover or side plates, etc).
Please note Above conditions are subject to change without notice. Stock Returns Units authorised for return to ACDelco may be subject to a 15% penalty charge to cover the costs of inspection and/or transit damage unless the reason for return is an error by ACDelco. Lawful Registration Requirement Vehicle owners must advise the relevant vehicle registration authority of their change in engine number. Failing to do so could result in prosecution.
How To Get The Best Out Of Your ACDelco Remanufactured Engine / Cylinder Head 9 Engine Fluids Lubricants and coolants are the lifeblood of an engine and only premium products should be used in ACDelco's remanufactured engines.
Using low priced oils and coolants is false economy and ultimately will cost money instead of saving it. Engine Oil Engine oil lubricates engine components by acting as a barrier between the internal metal parts. It also cools by carrying away heat from the hotter parts of the engine. It must protect parts from corrosion and keep the engine clean by carrying wear particles, dirt and dust in suspension to the filtration system. And assist with good fuel economy. Some oils do this better than others because the additives used in the different oils can vary greatly, as does pricing. There are still oils in the market place with specifications that are decades old and priced accordingly.
ACDelco's Oils Are Preferable To get the most out of your remanufactured engine, only premium "five star" quality oils should be used. Check Your Application Valve train components are very susceptible to problems from inadequate lubrication. LPG engines should use a specific LPG oil.
Oil's cheap, engines aren't Many engine failures can be directly traced to inadequate lubrication, so please remember: oil is cheap, engines are not. Coolants and Corrosion Modern engine and cooling systems have a far greater mix of different metals, which promotes corrosion. Todays engines are also working harder under more difficult conditions, developing more heat which also contributes to corrosion. Many rust corrosion inhibitors have been taken off the market due to poor performance but unfortunately many low price, poor performers can still be purchased. Avoid at all cost. Unmanaged corrosion can destroy cylinder heads, engine blocks, water pumps, thermostat housings, timing covers, cylinder liners, radiators and welsh plugs in less than three months.
Corrosion is almost impossible to stop, but it can be controlled by using only the best products which exceed the Australian Standard. Complete fill products are best - no water is added. Concentrates may be used as a second option, but should be mixed with demineralised (soft) water to very exact concentrations and never topped up with plain water. It is important to note that the concentration is critical - too little or too much can be more damaging than plain water in some circumstances.
Use ACDelco Fluids and Protect Your Investment As distributors and resellers of ACDelco's remanufactured engines / cylinder heads, only use and promote lubricants or coolants of premium quality such as ACDelco to protect your engine and reputation.
10 Why Replaced Engines Fail And How To Prevent It Happening To You Replaced engines can fail for the following reasons... 1. Contamination
To prevent failure: Never use surface conditioning disks, i.e., Scotch Brite Discs, Scat Pads, Roloc-Bristle Brush Discs, etc.
Always replace oil cooler if prior engine failed or if bearing failure is suspected. 2. Transferring Old Problems(s) To New Engine
Qualify the performance and cleanliness of all components and systems, i.e., ignition, cooling, fuel & EGR.
3. Overheating
Flush or replace radiator.
Verify water pump is performing at peak efficiency or replace it.
After coolant fill, purge all air from the engine block. Guidelines For Installing An ACDelco Engine
Read the engine installation instructions provided with each engine prior to removal of existing engine.
Surface conditioning discs contain destructive abrasives and should not be used to clean gasket sealing surfaces or any transferred parts.
Properly pre-lube engine (see Pre-Lube Guidelines).
Thoroughly clean transferred parts (see detailed Engine Replacement instructions for specific component concerns).
Contact 1300-888-406 for any questions. Pre-Lubrication Guidelines
If engine components do not receive proper lubrication, they will scuff and/or seize. Required Methods to Pre-Lube an ACDelco Engine Procedures for Mechanical Distributor Applications
Fill the crankcase with an A.P.I/S.A.E. certified engine oil. Refer to the owner's manual for recommended volume, seasonal viscosity, and grade.
Insert an oil pump priming tool or an old distributor shaft in place of the distributor.
Rotate the oil pump priming tool or distributor shaft with a drill at 200 to 500 RPM for two additional minutes after pressure builds up in the engine to ensure that critical remote areas are sufficiently lubricated.
The distributor method is preferred because it also verifies the operation of the oil pump, pick up tube/screen and allows for extended oil re-circulation and filtration. Pressurised Engine Pre-Lube Procedure
A pre-lube provides pressurised oil to the engine. It reduces the chance of bearing damage which occurs due to lack of lubrication or oil dilution.
A pressurised engine pre-lube is highly effective on non-distributor drive systems, as well as mechanical distributor drive systems.
Installation Guidelines
11 Getting Started
It is highly recommended that you read these installation instructions and the applicable service manual for your specific application before you begin the installation process.
By preparing ahead you will minimise the time needed to complete the installation. More importantly, you will greatly increase the likelihood of a successful installation and extend the longevity of this engine.
As you read these instructions, pay particular attention to the recommended tools, additional parts & specifications you will need to know before you begin.
Even seasoned technicians can make mistakes or take risky short cuts. Please take the time to do it right because with ACDelco "The Right Way is the Only Way" Introduction
ACDelco Remanufactured Engines are put through a rigorous process of cleaning, inspection and machining in order to ensure the exceptional quality and traditional value you have come to expect from ACDelco.
To keep that exceptional quality, the engine must be installed properly with great attention to even the smallest detail.
The purpose of this guide is to give you an overview of how to properly replace the old engine for an ACDelco Remanufactured Engine. Long Block Assembly Your ACDelco Remanufactured Engine is a long block assembly with the applicable parts: Remanufactured:
Engine block, crankshaft, head(s), camshaft, connecting rods, rocker arms, & roller lifters. Reclaimed and Revalidated:
Push rods, valve springs, non torque-to-yield fasteners, balance shafts. New or Reclaimed and Revalidated:
Oil pan, rocker arm/valve cover(s), front cover, and fasteners for tinware. Some valve covers may have to be exchanged).
Please note that certain ACDelco engines do not have these components and therefore will require transfer of these parts from the engine being removed. New:
Pistons, piston rings, flat lifters, freeze plugs, galley plugs, valves, valve seats, valve stem seals, dowel pins, timing components, overhaul gasket set, all bearings and seals, torque-to-yield fasteners, hydraulic / Roller Lifters and water pumps on applicable applications. Attention! The Installer must identify and repair any problem(s) that may have caused the original engine to need replacing.
If the root cause of engine failure is not corrected, subsequent engines may fail & are not covered by the ACDelco warranty. Root cause failure(s) are often found outside the base engine itself & therefore the attaching components & systems must be assessed & replaced as needed during the installation process. Diagnoses related to the proper fit & function of the following items or systems include:
Fuel, Lubrication, Cooling, (including thermostat and radiator cap),
IGNITION TIMING (set the dwell and ignition timing, check mechanical, vacuum advance and total ignition advance),
INDUCTION, EXHAUST (including plugged catalytic converters),
E.F.E. VALVE, E.G.R., VACUUM and ELECTRICAL are MANDATORY.
Warning! When cleaning gasket sealing surfaces on the ACDelco engine and/or when cleaning parts being transferred from the failed engine, the use of SURFACE CONDITIONING DISCS, which contain aggressive abrasives such as ALUMINIUM OXIDE, can cause immediate bearing failure. THE USE OF SURFACE CONDITIONING DISCS IS STRICTLY FORBIDDEN and CAN VOID THE WARRANTY. Some products known to contain abrasives are i.e. SCOTCH BRITE ABRASIVE DISCS, ROLOC BRISTLE DISCS, SCAT PADS. Acceptable methods of removing gasket material from transferred components are: 1. Hand Scrapers 2. Aerosol Gasket Remover Installation Guidelines REMANUFACTURED ENGINES / CYLINDER HEADS - WORKSHOP GUIDE -
12 Engine Oil Cooler If the engine being replaced has failed, the Engine Oil Cooler must be replaced and the oil lines and oil filter adaptor must be removed and thoroughly flushed or replaced. Please note: the oil filter adaptor may be incorporated in the engine block, attached to the engine block or located in a remote location. Engine Updates This engine has been remanufactured subsequent to the model year of the vehicle, and as such may incorporate design refinements not included in the original service information.
For example, engines may incorporate design refinements contained in more current model year(s).
If future service is necessary for this ACDelco engine, call the ACDelco POWERTRAIN CENTRE at 1300-888- 406, for proper service parts and service procedures necessary to accommodate any refinements incorporated in the ACDelco engine. Before Installing an ACDelco Engine: Verify that the engine is correct for the application, refer to the appropriate Vehicle Chassis Service Manual for proper repair procedures and specifications, if not covered in this installation guide (eg. Fastener torque, torque sequencing, ignition timing, and air purge during coolant fill).
Transferable Components Take out the old engine, mount it on an engine stand, and carefully remove those components that are expected to be transferred to the ACDelco engine. The following is a list of parts that need to be qualified prior to transfer and what to look for when inspecting them for wear and or damage. If they are damaged or were probable causes of the original engine failure, they should be replaced. A. Intake Manifold 1. Inspect the intake manifold's machined surfaces for flatness using a straight edge. If the manifold is warped or the machined sealing surfaces are damaged, it may not seal properly, thus, allowing coolant, oil and other contaminants to enter the combustion chambers or crankcase.
2. Check for cavitational erosion or pitting. 3. Check for obstructions in the internal EGR or exhaust crossover passages, in addition, look for cracks at the bolt holes and sensor mounting holes. 4. Always clean the intake manifold before it is placed on the new engine (by removing the baffle if so equipped) and thoroughly clean the EGR passages. Any foreign material left in the intake manifold can be reintroduced into the replacement engine. This material can cause immediate piston and bearing damage or failure. Foreign material reintroduced or introduced, i.e., a loose bolt dropped into engine, are NOT covered by the ACDelco warranty 5.
Do not use hostile blasting media i.e., sand, glass beads, steel shot or any type of hard media due to its propensity to contaminate the engine. In addition, Do not use surface conditioning discs, these types of cleaning media are associated with engine bearing failures.
B. Flywheel / Flex Plate / Ring Gear 1. Check the flywheel for flatness using a dial indicator; refer to manufacturer's published information regarding exact specifications. Check for damaged or worn teeth on the flex plate ring gear or flywheel. Replace if worn or damaged. 2. Inspect the mounting holes and the torque converter or pressure plate mounting holes for cracks or wear. Inspect the clutch contact surfaces for heat cracking and discolouration. As with the components listed above, if cracks are found, replace the plate with a new plate.
3. The crankshaft pilot bushing must be transferred or replaced as required.
A pilot bushing does not come with the ACDelco engine. Installation Guidelines
13 C. Pressure Plate/ Release Bearing /Clutch Disc 1. Inspect the clutch contact surface for heat checking or cracks & the release fingers for wear & even height. 2. Check the release bearing for facial wear and smooth rotation and the pressure plate for flatness. 3. The clutch disc will need to be inspected for oil contamination and excessive wear such as heat cracking of friction material, worn friction material, loose rivets, and broken springs. If any of these conditions exist, replace the pressure plate, release bearing and/or clutch disc.
D. Exhaust Manifold(s) 1. Inspect the exhaust manifold(s) flanges for flatness and for carbon 'witness' marks.
Witness marks may indicate a leak has occurred. If leaking is indicated or if the exhaust manifold(s) sealing surfaces are not flat, replace it with a new or qualified manifold. 2. Check the manifold(s) for cracks and shrinkage especially at the external EGR connections, the exhaust pipe flanges, and the manifold's mounting flanges. Compare the mounting hole spacing on individual runners to the new cylinder head for exhaust manifold shrinkage. If there is excessive shrinkage, it will hinder or prohibit its installation, therefore, replace it with a new or qualified exhaust manifold.
E. Water Pump 1. It is highly recommended that the water pump be replaced when installing an ACDelco engine. If the old water pump is reused, qualify it by checking for impeller looseness, front seal leakage and for smooth bearing feel. Water pumps exhibiting any sign of wear should be replaced. F. Distributor 1. On engines that contain a distributor ignition system, it is critical that time be spent assessing any parts associated with the distributor and related components. The reuse of unqualified or failed distributor parts can negatively affect the engine timing, performance and driveability.
2. The drive gear should be checked for honed teeth, the shaft should rotate freely and have no side play. The body and block seals should be free from distortion and cuts. Replace seal if necessary. 3. The cap/rotor should be free of corrosion, cracks and burrs. If these conditions are found, replace. 4. The distributor/oil pump drive should be free of nicks, burrs and chipped teeth. If any of these conditions are present, replace the distributor.
G. Other Transferable components
Mechanical fuel pump - On high mileage vehicles with the original OEM FUEL PUMP, it is recommended that the fuel pump be replaced.
Harmonic Balancer - Many times, the harmonic balancer's sealing surface has worn grooves from the front cover crankshaft seal. The balancer must be repaired or replaced to prevent a leak in the front cover seal.
All pulleys and other brackets should be inspected for alignment and physical integrity.
Cleaning Components
Clean all of the components thoroughly, making sure that all the old gasket material is properly removed.
Acceptable methods of removing gasket material from transferred components are: 1. Hand Scrapers 2. Aerosol Gasket Remover
Don't Use Surface Conditioning Discs
Do not use surface conditioning discs on any surfaces that will be exposed to oil, coolant, or fuel in your replacement engine.
Any component that can not be cleaned or repaired to acceptable working order or is not within the manufacturer's specifications, should be replaced with a properly functioning service part.
When cleaning aluminium components, be particularly careful not to nick or gouge the sealing surfaces.
Component Re-use
As a general rule, the re-use of transferred parts should be minimised.
The greater the number of components replaced rather than re-used, the greater likelihood of a successful installation and long term satisfaction with the choice to repower with an ACDelco engine.
While the engine is out of the vehicle, take advantage of the accessibility of the components and replace as many worn parts as possible. Parts transferred from the original engine may be beyond their design life or may be performing marginally at best. Questionable parts re-used will hinder the performance of the ACDelco engine. If they are not replaced, it may lead to customer dissatisfaction and cost more in time and money than replacing them up-front. Installation Guidelines REMANUFACTURED ENGINES / CYLINDER HEADS - WORKSHOP GUIDE -
Mandatory Replacements Components that should be considered automatic replacements are as follows:
Thermostat.
PCV valve and crankcase breather filter.
Spark plugs and spark plug wires.
Filters: oil, air, fuel, transmission.
Hoses.
Belts.
EGR Valve.
Oxygen Sensors.
Check Other Components Other components may need to be replaced in order for the ACDelco engine to function to its full potential. Check the working condition of components such as the:
Starter motor.
Cooling fan motor.
Battery.
Battery cables.
Fuel injectors. Flushing The Cooling System If the old engine is still running, flush the cooling system before exchanging engines. If the engine is not running, remove the radiator and have it professionally flushed or replace it with a new radiator. The cooling system enables heat to be transferred from the engine. Corrosion, improper coolant to water ratios & old coolant can hinder the transfer of heat. Overheating can cause engine damage or failure. Refer to the service manual for the specific instructions for flushing the vehicle's cooling system. For basic instructions on flushing the cooling system, refer to the section later in this guide describing flushing procedures.
Engine Installation Outline The following is an outline of the steps involved in installing an engine. They are provided as a general order in which the components should be transferred from the take-out engine and on to the ACDelco engine. To begin, have the replacement ACDelco engine mounted on an engine stand. Position it so that the intake valley is on top. 1. Install the dampener using a dampener installation tool.
Be sure to visually inspect the alignment of the dampener before proceeding.
To prevent an oil leak, add RTV sealant in the dampener key slot to seal the key to the key way. 2. Install the water pump.
When using the old pump, be sure to inspect the front shaft seal for leakage, the bearings for smooth bearing feel, and the impellers for looseness and wear.
Coat the bolts that enter the water jackets with RTV sealant.
Apply RTV sealant to the front cover and block joint. 3. Pre-lube the engine before continuing.
Fill the crankcase with an A.P.I. certified engine oil. Refer to the owner's manual for recommended volume, seasonal viscosity, and grade.
The easiest and most efficient way to pre-lube the engine (if working on an engine with a mechanical distributor), is with a hand-held drill via the distributor shaft oil pump interface.
If the engine does not have a distributor driven oil pump, use a pressurised engine pre-luber. This will work on all applications.
See pre-lubing instructions later in this section for detailed procedure. 4. Install selected gaskets & seals
Once the engine is pre-lubed, install the intake manifold side gaskets and the end seals on the block and cylinder heads, placing RTV sealant at the corners. Warning! Any exposed Block and Head Sealing Surfaces on the ACDelco engine DO NOT require any cleaning (i.e. Surface Conditioning Pads). The black colour of the surface is normal and is a result of the remanufacturing process and not paint over spray. It does not have a detrimental effect on the engine. Installation Guidelines
15 5. Install the intake manifold
Install the intake manifold making sure to torque to spec the bolts in the proper sequence.
Refer to the service manual for that vehicle and application for the specific sequence.
As a rule of thumb, tighten the bolts from the inside out, alternating sides and crisscrossing front to back.
If the intake manifold does not seal properly to the heads, water, oil and other contaminants can enter the combustion chambers and therefore can cause considerable damage.
6. Install the valve cover(s).
If valve cover(s) are removed to facilitate intake manifold installation, be sure to re-torque to spec those fasteners in the proper sequence.
As with the intake manifold, the valve covers need to seal properly to avoid damage to the engine.
Refer to the applicable service manual for specific sequence and torque values. 7. Set the static ignition timing.
After the valve covers have been replaced on the remanufactured engine, set the static ignition timing.
Refer to the service manual for the proper procedure. 8. Install exhaust manifold
After setting the timing, install the exhaust manifold 9. Install fuel pump & fuel lines
Install the fuel pump and fuel lines being sure of the proper routing for the fuel lines.
10. Install the vacuum hoses.
Install the vacuum hoses.
Check hoses for cracks or damage.
Replace them with new as necessary. 11. Install other components: Install all other components (if applicable):
Front end brackets
Crankshaft pulley
Water pump pulley
Air conditioning compressor
Air pump
Alternator (generator)
Power steering pump
All sensors that were removed from the original engine
Engine mounts (engine to frame) inspect for worn, cracked, loose or damaged mounts replacing with new as necessary
External EGR components 12. Install flywheel and clutch
Install the flywheel and clutch components 13. Remove from stand
Remove the engine from the engine stand 14. Install engine
Install the engine in the vehicle 15. Reconnect engine.
Reconnect transmission, exhaust system and any other component disconnected when removing the original engine. Installation Guidelines REMANUFACTURED ENGINES / CYLINDER HEADS - WORKSHOP GUIDE -
16 About LPG Use Agents selling reconditioned engines have the responsibility to establish whether the engine will be used for LPG fuel. The following information is critical: 1. Oil consumption
Oil consumption will in some cases be higher for an engine running on LPG. The cooling effect of the vaporising petrol is absent from the inlet valve and this combined with slightly higher combustion temperatures obtained with LPG can make the inlet valve run hotter, hence oil in the inlet guide region tends to flow more easily down the guide, despite there being the normal sealing arrangements.
2. Valve seat wear
As LPG doesn't have the same lubrication properties found in petrol, it can have the unfortunate side effect of causing rapid valve seat wear, especially if the engine is subjected to hard work or prolonged high speed driving where exhaust valve temperatures are high. Therefore, the use of a high quality valve seat insert, as used in ACDelco engines, is essential. 3. Bearing corrosion
Another area that can reduce the engine's life is the bearings which in some cases may suffer from a corrosive effect if the lubricating oil is left in the sump for too long.
4. Dual fuel vehicles
It is strongly recommended that where an LPG engine is installed in a dual fuel vehicle, that it is run-in on petrol for a minimum of 10,000 kilometres, prior to changing to LPG constant use. About Diesel Engines
Check injector pump timing marks and remark if necessary.
Replace or overhaul injector pump and injectors.
Set injector pump timing with dial indicator, pulse timing light and/or spill timing. Before Initial Start Up Before the initial start-up: 1. Make sure of the following
Make sure the battery is fully charged.
Make sure the engine has been full and properly prelubed, the oil is at its proper level, and the engine is pressurised completely.
Pressure check the cooling system, pressure should not exceed 20 psi (138 KPA).
Check hoses.
Check cylinder heads.
Check freeze plugs.
Radiator - Check the core, transmission oil cooler, and the drain cock.
Radiator cap - be sure it is the correct cap for your application and it maintains pressure. (New cap recommended). 2. Check the routing Check the routing of various other components such as:
Belts - check the tension and adjust them accordingly, if needed.
Electrical harnesses - Check the ignition wiring and firing order, the harnesses and wires to the alternator (generator), cooling fan, starter, sensors and the carburettor (if applicable).
Intake system - check the ducts, filters and vacuum hoses for proper placement and condition.
PCV system - check the hoses and clamps for proper placement and condition.
Fuel lines - check for proper placement and condition. Replace if necessary.
Refer to the Vehicle Emissions Control information label for the proper hose routings. Installation Guidelines
17 After Initial Start Up 1. Check for fluid leaks Check for fluid leaks in the following areas:
The entire fuel system.
Valve/Camshaft cover gasket(s).
Cylinder head gasket(s).
Oil Filter.
Oil level indicator (dipstick) tube.
Oil pressure sending unit.
Cup plugs or pipe plugs at the end of the oil passages.
Oil pan gaskets.
Oil pan front and rear end seals.
Crankshaft front and rear seals.
Side bolts. Note: If any oil leaks are found, but the source of the leak is not detectable, use the"Black light& dye kit"or the"Pressure method"to pinpoint the source of the leak.
2. Check fluid levels & conditions Check for fluid levels and conditions of the following:
Engine Oil.
Check for factory recommended pressure (see manual) at operational temperature.
Verify oil level is at the manufacturer's recommended amount.
Engine coolant.
Make sure the thermostat is functioning properly.
Be sure the coolant is flowing freely through the system and all air has been purged from the system. 3. Check fluid levels, colour & smell Check the following fluids for level, colour and smell. If any are found to be darker in colour or smell burnt, drain and flush before refilling.
Transmission fluid.
Power steering fluid.
Brake fluid. 4. With the engine running, listen for noises such as:
Abnormal noises.
Detonation.
Exhaust leaks.
Vacuum leaks.
Tapping / Knocking.
Loose or broken attaching components.
Drive belts. 5. Set dynamic ignition timing
Dynamic Ignition Timing should be set at this time, if applicable.
Incorrect timing is a cause of engine failure. Be sure to check vehicle's timing is correct.
To verify specifications or procedures used in adjusting the timing and the idle speed, check the manufacturer's published information. Also, refer to the Vehicle Emission Control Information label for specifications. 6. Check the engine vacuum. To do this:
Install a vacuum gauge at the intake manifold.
The vacuum gauge should read steady at approximately 18 in Hg at idle or above depending on the altitude.
A low vacuum reading may indicate a restricted exhaust system.
A fluctuating vacuum may indicate internal engine concerns.
7. Check other items:
Check belt tension if applicable.
Check component routing. Installation Guidelines REMANUFACTURED ENGINES / CYLINDER HEADS - WORKSHOP GUIDE -
18 Pre-Lubing the Engine One of the most crucial steps in installing a new remanufactured engine is to pre-lube the new engine before the initial start-up. If the engine components do not receive proper lubrication, the engine bearings will be damaged or seize. There are two preferred ways to pre-lube an engine. With each method, it is very important not to overfill the engine with oil.
Only use the manufacturer's recommended amount for that application. A. Distributor Method The most common method of pre-lubing an engine is with a mechanical distributor. If this is possible with the particular engine application being replaced, use the procedure as follows: 1. It is recommended to fill the oil filter provided from an Engine Oil Supplement (E.O.S.), Pour the remainder over the camshaft if exposed or in the oil fill port to ensure that these areas are well lubricated. E.O.S. is a highly effective engine break in compound specifically designed to reduce scuffing during the initial break-in.
Fill the crankcase with an A.P.I. certified engine oil. Refer to the owner's manual for recommended volume, seasonal viscosity and grade. 2. Insert an oil pump priming tool or an old distributor shaft in place of the distributor.
3. Rotate the oil pump priming tool or distributor shaft with a drill at 200 to 500 RPM for two additional minutes after pressure builds up in the engine. This is to flush any debris from the engine without placing a load on the bearings while maximum clearances are present and to ensure that critical remote areas are sufficiently lubricated.
Be sure to check in either the service manual for the engine/vehicle or the intake manifold for the direction of the distributor; either clockwise or counter-clockwise.
The oil has built up enough pressure in the engine when the oil flows freely over all the rocker arms.
The distributor method is preferred because it also verifies the operation of the oil pump, pick up tube/screen and allows for extended oil recirculation and filtration. B. Pressurised Engine Pre-Luber Method Another method of pre-lubing the new remanufactured engine is to use a pressurised engine pre-luber. These types of pre-lubers provide pressurised oil to the engine. It also reduces the chance of bearing damage, which occurs due to lack of lubrication or oil dilution. Because there are so many engine oil prelubers on the market today, follow the manufacturer's instructions for use.
Appendix
19 Flushing the Cooling System Flushing the cooling system is probably one of the most important, yet one of the most overlooked procedures when installing a remanufactured engine. It is important to rid the system of corrosion and other contaminants to ensure that the new engine has the proper heat transfer characteristics. Otherwise, the engine will overheat which may cause considerable damage. In addition to flushing the system, take the time to verify the reliability and overall quality of the entire system including the radiator and hoses.
Besides checking the water pump, flush the radiator thoroughly and check for blockages.
Also, replace or inspect hoses and check for cracks, rips, brittleness and soft spots. Because the engine is newly machined and the components are not fully broken in, the engine will run hotter. Therefore, make sure that the entire cooling system is in very good working order so that the excess heat can be properly transferred and taken away from vital engine parts. Flush the system before pulling out the old engine, provided the old engine is still running. If this is not the case, remove the radiator and have it professionally flushed or replace it.
Before flushing the system, check with the service manual for that specific make and model of vehicle to determine if the system has any unique features, and which procedure is recommended for flushing the system. Some models feature air bleed vents similar to those on a brake system. They are used for basically the same function: to bleed air bubbles out of the system. Because air pockets can cause the engine to overheat, it is very important that all air is out of the cooling system before the vehicle is driven.
A common method of flushing the cooling system, which does not require any special tools or equipment, is simply to flush the system with a garden hose as follows: 1. Remove the radiator cap
Remove the radiator cap from the radiator by slowly turning it counter-clockwise.
When all the pressure (indicated by the hissing sound) is released you may remove the cap.
Do not take the cap off quickly. Since the coolant mixture is under pressure, it could splash up and cause injury if the pressure is released to quickly. 2. Open cylinder block drain valves
Open the cylinder block drain valves, making sure to have the proper drainage containers to drain the coolant into for proper disposal.
Do not dump the coolant down the drains. 3. Place hose inside the radiator
Place a garden hose inside the radiator and let the water circulate while the engine is running. This will effectively flush the cooling system provided that there are no blockages in the system. 4. Check overall system is working
Be sure to check the overall system to ensure it is in proper working condition. 5. Add cooling system tabs
Add cooling system tabs if provided loose with engine (if not provided, tabs were installed internally at the factory).
Cooling system tabs aid in sealing porosity in aluminium and remove silicates from the water pump shaft that form from the coolant.
This extends water pump shaft seal life. Appendix REMANUFACTURED ENGINES / CYLINDER HEADS - WORKSHOP GUIDE -
Going to next pages ...
Cancel