Royal Manitoba Winter Fair - MARCH 24th - 30th, 2019 EARLYBIRD DATE: FEBRUARY 15, 2019 - Provincial Exhibition of Manitoba
Page content transcription
If your browser does not render page correctly, please read the page content below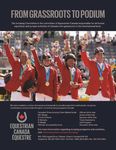 Royal Manitoba
   Winter Fair

   MARCH 24th – 30th, 2019
  EQUESTRIAN CANADA GOLD A RATED
            FEATURING:
        $25,000 GRAND PRIX

EARLYBIRD DATE: FEBRUARY 15, 2019

  CLOSING DATE: MARCH 1, 2019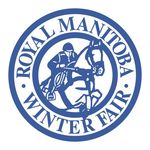 MARCH 24th – 30th 2019
               U   ENTRY DEADLINE: MARCH 1, 2019

FOR INFO, PRIZE LISTS, & ENTRY FORMS WRITE TO:

ROYAL MANITOBA WINTER FAIR
1200 – 13th St. Unit 1
BRANDON, MANITOBA
R7A 4S8

Phone (204) 726-3590 ext. 1004
Toll Free: 1-877-729-0001
Fax (204) 725-0202
Email: entries@provincialex.com
Web site: www.royalmanitobawinterfair.com
Show Secretary: TBA

Held at the Keystone Centre: 1175 – 18th Street, Brandon, MB

The Royal Manitoba Winter Fair competition is a sanctioned as: Gold A
competition member of Equestrian Canada, 308 Legget Drive, Suite 100,
Ottawa, Ontario, K2K 1Y6 and is governed by the rules of Equestrian
Canada, Tel: (613) 248-3433 Fax: (613) 248-3484 www.equestrian.ca
Every class offered herein is covered by the rules and specifications of the
current rules of EC and will be held and judged in accordance with the EC
Rule Book.

                                                                               i.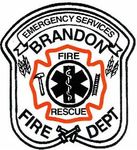 ROYAL MANITOBA WINTER FAIR 2019

                                     RMWF CO-CHAIRS
                                     Dennis Yanchycki
                                       Wayne Buhr

        COMMITTEE:                                        OFFICIALS:

HORSE SHOW CHAIR                                          JUDGES:
Kathy Cleaver                                             JUMPER
                                                          Steven Oviatt, Calgary, AB
                                                          Peter Stoeckl, Oakville, ON

LIGHT HORSE SHOW CO-CHAIRS                                HUNTER/HACK/EQUITATION
Shirley Neudorf                                           Scott Fitton, Wellington, FL
Terry McKenzie

ARENA DIRECTORS                                           COURSE DESIGNERS
Greg Crisanti                                             JUMPER
Clarke Swain                                              Chris Jones, Calgary, AB
SHOW SECRETARY                                            HUNTER
Megan Mossop                                              Josh Meyer, Holland Landing, ON

HITCHING RING                                             COURSE BUILDER
Lil Bok                                                   Jennifer Ferguson, Stouffville, ON

ANNOUNCER                                                 RING CREW
Kelly Brice, Regina, SK                                   Chris Arthur, Brandon, MB
                                                          Aaron Bull, Brandon, MB

TIMERS                                                    COURSE DECORATION
Gary Schott                                               Trish Fjeldsted, Brandon, MB
                                                          Owner: The Bloom Box,
                                                          Brandon, MB

FARRIER                                                   STEWARDS
Stuart Lambert                                            Susan Adey, Stonewall, MB
                                                          Daryl Freed, Oak Bank, MB
                                                          Patricia Chalmers, Pincourt, QC
BARN SUPERINTENDENT
Stuart Lambert

VETERINARIAN
Joe King DVM

                                                                                               ii.
ENTRIES / ADMISSIONS
RULES / EC STATEMENT OF PRINCIPLE
HUNTER
DIVISION: TRAINING HUNTER classes #100 – 105
DIVISION: COMBINED PONY HUNTER classes #106 – 109
DIVISION: SHORT/LONG STIRRUP HUNTER classes #110 – 113
DIVISION: 0.7m (2'3") HUNTER classes #114 – 117
DIVISION: PRE CHILD/ PRE ADULT AMATEUR classes' #118 – 121
DIVISION: BABY GREEN HUNTER classes #121 – 125
DIVISION: 0.75m (2'6") HUNTER classes #126 – 131
DIVISION: 0.85m (2'9") HUNTER classes #132 – 137
DIVISION: CHILDREN'S HUNTER classes #138 – 141
DIVISION: JUNIOR LOW HUNTER classes #142 – 145
DIVISION: ADULT/AMT (NON-PRO) HUNTER classes #146 – 149
DIVISION: SENIOR LOW HUNTER classes #150 – 153
DIVISION: OPEN LOW HUNTER classes #154 – 157
DIVISION: 1.0 m (3'3") HUNTER classes #158 – 161
DIVISION: 1.10 m (3'6") HUNTER classes #162 – 165
DIVISION: HUNTER SPECIALS classes #166 – 170
DIVISION: HUNTER TEAM CHALLENGE class #191
DIVISION: EQUITATION classes #172 – 180
DIVISION: MEDAL CLASSES – classes #180 – 183, 190
DIVISION: OPEN SHOW / ROAD HACK classes #184 – 189
DIVISION: YOUNG HORSE – 4 yo 310-313, 5yo 320-323, 6yo 330-333
DIVISION: COSTUME CLASS – class #300
JUMPER
DIVISION: CLEAR ROUND JUMPER classes #200 – 203
DIVISION : 0.9 m JUMPER classes #204 – 206
DIVISION : 1.0 m JUMPER classes #207 – 209
DIVISION : 1.10 m JUMPER classes #210 – 212
DIVISION : 1.15 m JUMPER classes # 213 – 215
DIVISION : 1.20 m JUMPER classes #216 – 218
DIVISION : MINI PRIX classes #219 – 221
DIVISION : TEAM RELAY #222
DIVISION: TEAM CUP class #223
DIVISION: OPEN JUMPER classes #OJ-1 – OJ-9
*COMPLETED ENTRIES RECEIVED ON OR BEFORE THE EARLYBIRD DATE WILL BE
ENTERED IN A DRAW FOR A FREE STALL DURING THE FAIR*
                                                                      iii.
Entries Post marked after March 1 will be charged a late fee of $50.00 per horse
subject to space availability.
Exhibitor Passes
Complimentary passes
       • 1 per owner of 4 horses or less entered
       • 2 per owner of 5 horses or more entered
Riders do not automatically receive complimentary passes
Additional wristbands may be purchased for $69.00 plus taxes.

 *** WRISTBANDS ARE BOTH GATE ADMISSION & HITCHING RING PASS AND ARE
          LIMITED TO OWNERS, DRIVERS, RIDERS AND GROOMS ***

MANDATORY FEES:
ADMININSTRATION FEE                               $35.00 / HORSE ENTERED
EMT FEE                                           $15.00 / HORSE ENTERED
(Emergency Medical Technician fee)
ENVIRONMENTAL FEE                                 $17.00 / HORSE ENTERED
SATURDAY HUNTER SCHOOLING FEE                     $25.00 /HORSE
(Jumpers MUST pay fee if they would like to school at this time)
DRUG FEE                                          $ 7.00 / HORSE ENTERED
JCB LEVY                                          $20.00 / HORSE ENTERED
STALL FEES WEEKLY:
BOX STALLS                          $175.00 EACH
BOX TACK                            $185.00 (IF AVAILABLE)
 LIMITED OVERNIGHT CAMPER HOOK-UPS ARE AVAILABLE AT $30.00 PER UNIT PER
               NIGHT MUST PREBOOK WITH SHOW SECRETARY.
  ALL EXHIBITORS ARE REQUIRED TO CARRY PROPER LIABILITY INSURANCE WHILE
               PARTICIPATING AT PROVINCIAL EXHIBITION EVENTS
                           (Proof may be required)

HEALTH REQUIREMENTS:
1. Proof of Vaccination You must provide proof of vaccination for ALL of horses on the grounds,
showing or not (Letter from Veterinarian or invoice from veterinarian is satisfactory). Required
Vaccines are: Influenza and EHV 1 & 4 (Rhino) – within 6 months
2. Keep copies of your Vaccination records in your tack room or in your truck/trailer. You may be
asked by show organizers to present your health papers at any time.

MORE INFORMATION ON PAGE Vll

                                                                                               iv.
Statement of Principles
Equestrian Canada (EC), the national equestrian                 of nutrition, health, comfort and safety as a
federation of Canada, supports adherence to the                 matter of standard operating procedure.
humane treatment of horses in all activities under its               providing current information on Code of Practice
jurisdiction.                                                   for the Care and Handling of Equines and other
All Persons shall be committed to:                              equine health and welfare initiatives ;
     upholding the welfare of all horses, regardless                continuing to support scientific studies on equine
of value, as a primary consideration in all activities;         health and welfare;
    requiring that horses be treated with kindness,                  requiring owners, trainers and exhibitors
respect and compassion, and that they never be                  competitors to know and follow their sanctioning
subjected to mistreatment;                                      organization's rules, and to work within industry
     ensuring that all Equestrians including owners,            regulations in all equestrian competitions; and
trainers and exhibitors competitors, or their                        actively promoting the development and
respective agents, use responsible                              adherence of reviewing, revising and developing
care in the handling, treatment and                             competition rules and regulations that protect the
transportation of their own horses as well as                   welfare of the horse. The Standard by which conduct
horses placed in their care for any purpose;                    or treatment will be measured is that which a
    providing for the continuous well-being of horses           person, who is informed and experienced in
by encouraging routine inspection and consultation              generally accepted equine training and exhibition
with health care professionals and competition                  competition procedures, would determine to be
officials to achieve the highest possible standards             neither cruel, abusive, nor inhumane.

                                            SHOW RULES
**The horse show committee reserves the right to itself, to refuse, limit, accept unconditionally, or to cancel any
entries; disqualify any riders or exhibitors, thereby cancelling awarded prizes to change any course, to cancel or
combine any unfilled classes, or to change rings and/or officials, to reschedule classes after due notice to
exhibitors and to intercept all questions and conditions in regard to, or arriving out of, or incident to the show
without claims for damages or recourse of any kind period. Posted notice will be given to all exhibitors in the event
of a change in the program.
The abuse or inhumane treatment of a horse will not be tolerated. Any unsportsmanlike conduct or use of abusive
language by any person towards any other person will not be tolerated. Contemptuous comments and any
interference towards officials will not be tolerated. No person, other than officials, horse show committee and show
management may enter the show ring without the permission of the show management. Any of the above actions
might result in removal from the show, forfeiture of prizes and possible exclusion from exhibiting for one or more
years.
Horses that are shown excessively may be asked to limit the number of classes entered, in the interest of the
welfare of the horse. **
                                                                 As Per Article A 801, every entry at an EC sanctioned
1. All Provincial Exhibition of Manitoba General Rules           competition shall constitute an agreement by the
and Regulations as well as the 2019 EC Rule Book                 person responsible that the owner, lessee, trainer,
(which can be downloaded) apply to this show. It is              manager, agent, coach, driver, or rider, and horse
the responsibility of Exhibitors and visitors to                 shall be subject to the rules of the EC constitution
familiarize themselves with these rules. All protests            and all rules of EC and any additional rules set by the
will follow the EC Rule Book.                                    competition (A602.7)
2. MEMBERSHIP: All Canadian entries are required                 AMATEUR CARDS - see Article A 902 Amateur cards
to hold both an EC Horse Recording Number and a                  are required by Competitors in the following classes:
valid Gold EC sport license to compete, or if owned              Division - Junior / Amateur / Non Pro Hunter'
by Temporary Sport License holder, a temporary                   Division - Pre Child / Adult Ami Hunter
horse registration form must be purchased at each                NON – PRO HUNTER
competition entered. Foreign entries must sign an                DEFINITION: A Non-Professional Rider is defined as a
affidavit. (See A404) Membership numbers MUST be                 senior competitor who; a) does not receive
included on the entry form. If you are not a member,             remuneration for riding/showing other people's
temporary membership at $45.00 must be                           horses. B) Is not an NCCP non certified level 3 or
purchased at time of making entry with show                      higher coach. Any person who has ridden on a senior
secretary. Exception: See E.C. General Rules Chapter             Three-Day or Jumping Team is not eligible to show.
2, pg. 1.                                                        PROOF OF AMATEUR STATUS AND 2019
3. ENTRIES: An entry is valid only when the RMWF                 MEMBERSHIPS FOR BOTH RIDER & OWNER MUST
receives a completed Entry Form including payment                ACCOMPANY ENTRY FORMS             (Photocopies
in full by either cheque or credit card, not later than          acceptable)
the entry closing date. Classes must be entered.                                                                       v
4. All animals in competition must be entered in the      boots. Hunter Classic: Shadbellies are allowed but
name of the bona-fide owner, or their authorized          not required.
agents, except for those entered in Equitation
                                                          15. A horse/rider combination in jumper divisions
classes. Affidavits of ownership may be requested.
                                                          are permitted unlimited upward movement of
5. Prize money: will be paid to the person whose          divisions, but downward movement is restricted to
name appears on the entry form as the owner unless        one level. These movements are based on the level
otherwise specified on the entry form. Juniors must       of the first class in which they competed.
have their parent or guardian signature on the entry
                                                          16. CANCELLATION: Royal Manitoba Winter Fair
form and waiver forms must be filled out and signed.
                                                          must receive WRITTEN NOTICE of cancellation via
A list of entries will be posted prior to each class
                                                          email or fax* (Any Refunds will be refunded after the
where add backs are involved. (Article A702) All prize
                                                          show is complete.)
money to be paid out will be mailed out to the
                                                          Cancellation before closing date: entries will be
appropriate person(s) after the completion of the
                                                          refunded in full.
show.
                                                          Cancellation after closing date: Copy of a Vets
6. Junior B and C exhibitors may not ride, drive, show    certificate or Doctors certificate (in the case of the
on the line or handle stallions on the grounds. Junior    rider) must be presented to the show secretary. Stall
A exhibitors may ride manageable stallions in Jumper      fees and administration fees will not be refunded.
Classes only. Art G105                                    Substitution of Horse: May be made after closing
7. DUE TO TIME SCHEDULING, HORS CONCOURS                  date upon presentation of a valid Vet certificate,
entries WILL NOT be accepted.                             providing the substitute horse is entered in the same
                                                          classes with the same rider. A $25.00 substitution
8. Back numbers may be purchased from the office          fee will be charged.
for $5.00                                                 Cancellation after the show begins: Upon
 ***Competition numbers must be worn and visible          presentation of a Vets certificate or Doctors
at all times when out of stalls. (See Article A814)***    certificate to the show secretary, class fees for the
9. Measurement of Ponies: Classes specifying              divisions that have not been shown in will be
height of horse or pony require that the exhibitor        refunded. Administration, stall, nomination and
obtain a certificate before entering the ring.            exhibitor fees will not be refunded.
Exhibitors must present their ponies to be measured       17. ADD/SCRATCHES: ADDS must be made by 5:00
on Saturday, March 23, 2019 at 4:45pm in the              pm the day before the class is scheduled. Any Adds
hallway south of the Hunter Ring.                         after 5:00pm are subject to a $25.00 late fee and
Adults are permitted to show (be judged) on large         must go first in the class. SCRATCHES: must be
ponies in miscellaneous non-point classes not             made 1 hour prior to the first horse or pony entering
limited to juniors. A pony shown in judged classes by     the ring for that performance. Failure to fill out a
an adult may not be shown in judged classes by a          scratch sheet and deliver it to the Hitching ring box
junior at the same competition.                           will result in a $25.00 fine.
10. A class may be declared cancelled at the
discretion of the Committee if insufficient entries are   SCHOOLING & EXERCISE RULES:
received, and shall be posted outside of the Show         ARTICLE ANNEX 1 SCHOOLING RULES FOR HUNTER,
Office by midnight the night before. In all classes       EQUITATION AND JUMPERS:
where the number of entries are less than the             18. HEADGEAR (HARD HATS): Rule G102.
number of premiums offered, it shall be the duty of       At all EC-sanctioned competitions, all competitors,
the Judge to decide what premiums shall be                including foreign competitors, in EC National classes
awarded, fully taking into consideration the quality of   must wear ASTM (American Society for Testing
the competition and no animal deemed unworthy by          Materials) or BSI approved helmets, with safety
the Judge shall be awarded a premium.                     harness correctly fastened at all times while
11. Cross entering is permitted in Hunter, Jumper         mounted on the competition grounds.
and Hack Divisions as allowed by competition and          Rule G102.2 "juniors showing any horse in a jog for
E.C. discipline rules.                                    soundness must wear approved protective headwear
                                                          with the attached safety harness fastened."
12. AN ASTERISK (*) DENOTES A NON E.C. POINTS
CLASS.                                                    19. Any horse entered in any class at a competition
Classes do not count for E.C. Provincial                  may, while on the competition grounds, be selected
Championship awards, however all other show rules         for equine medication control testing. Chapter 10
apply.                                                    (General Reg. Article A1010), entitled "Medication
                                                          Control" in the 2019 Rule Book will govern. Positive
14. DRESS FOR EXHIBITORS: Exhibitors are to wear          tests will result in prizes being forfeited and a denial
traditional show jumping attire - helmet, light-          of entry to all future Royal Manitoba Winter Fair
coloured breeches (Riders competing in the Grand          Horse Show competitions
Prix, Mini Prix's and Evening classes are to wear                                                                vi
WHITE BREECHES), show jumping jacket, and tall
20. Behaviour of exhibitors and associates must be              30. All livestock and other exhibits must remain in
above reproach at all times. Failure to comply may              the barns, or display area until after the show on
result in ejection from the buildings, forfeiture of            March 30, 2019 unless special permission is
entry fees and suspension of exhibiting privileges.             granted to remove said exhibit at an earlier time. All
                                                                exhibitors failing to abide by this rule will
21. PROTESTS: All protests must be made out to the              automatically forfeit all or such portion of the prize
RMWF in writing and accompanied by a deposit of                 money as the Executive Committee shall determine
$100.00 cash or certified cheque as per E.C. Rule               in its discretion, and offenders may be barred for one
Book where applicable for Horse Show. Such                      year.
protests must state plainly the cause of complaint or
appeal and must be delivered to the Horse Show                  31. Due to time restrictions in the Main Arena, the
Committee within 48 (forty-eight) hours after the               Jumper Ring will take priority. If there is a conflict
occasion for such protest.                                      between the two rings, BOTH the Hunter Hitching
                                                                Ring Box and Jumper Hitching Ring Box must be
22. PHOTOGRAPHS OF EXHIBITOR(S) AND/OR
                                                                notified. If they are not notified, the Hunter Ring will
EXHIBITS: Each exhibitor shall agree that
                                                                not wait for horse/rider/coach. Class calls from the
photographs taken of the exhibitor and/or exhibits by
                                                                hitching ring are a courtesy only.
any photographer approved by the RMWF may be
used for purposes of promotion by the RMWF or its               32. Hay, straw and shavings will be available for
official sponsors.                                              purchase.
23. LIABILITY: Participants are required to carry in-force
                                                                   INITIAL BEDDING WILL NOT BE PROVIDED.
third-party liability insurance in the amount of no less than   33. Emergency contact and phone numbers MUST be
$2,000,000 which defends against lawsuits and/or                completed and displayed on stall doors. All stalls
settlements for bodily injury or property damage arising        must be cleaned thoroughly each day, refuse should
out of the ownership, leasing or use of horses in the Royal
Manitoba Winter Fair. This policy must have a policy
                                                                be placed in designated areas by 10:00 AM.
territory which includes Canada and be written by a
reputable insurer who is satisfactory to the Provincial         34. ALL BARNS AND STABLING AREAS MUST BE
Exhibition of Manitoba. Proof of such insurance is              AVAILABLE TO THE PUBLIC
required to be submitted to the Provincial Exhibition of
Manitoba with application.
                                                                35. Winners of each of the evening competitions
                                                                must be present for the competition awards. Please
  ** ALL EXHIBITORS ARE REQUIRED TO CARRY PROPER                anticipate in advance the need to ride in for ribbon
     LIABILITY INSURANCE WHILE PARTICIPATING AT                 presentation on a well-mannered horse. Your
           PROVINCIAL EXHIBITION EVENTS **                      Cavalier's Salute to the sponsor's representative
                                                                during the Victory Gallop is your way of thanking
24. NO RIDING IN THE HALLWAY! Riders MUST                       them. Failure to appear for presentations will result
dismount in Designated Areas.                                   in forfeiture of prize monies won.
25. ALCOHOL: Unless a paid authorized bar is in
effect consumption of alcoholic beverages in public             36. Championship in the Hunter Divisions, the horse
areas of the RMWF will not be tolerated. Violators of           with the most points over fences will break the tie. If
this rule will be dealt with accordingly.                       there is still a tie, the tied horses shall be shown at walk, trot,
                                                                canter and gallop to determine champion and reserve.
26. NO SMOKING BY-LAW IN EFFECT.                                Tossing a coin to break the tie is permissible if all participants
27. DOGS WILL NOT BE ALLOWED IN ANY AREA OF                     agree. In Jumper divisions, a coin toss will break the tie.
THE COMPLEX, OTHER THAN THE BARNS AND MUST                      Equitation ties will hack off. Hack ties will be shown in
BE ON A LEASH AT ALL TIMES.                                     hand and judged on Conformation. Winners of
                                                                championships must be present for the Award
28. NO SCOOTERS, SKATEBOARDS, ROLLERBLADES,                     Presentation.
OR BICYCLES, No unauthorized Golf Carts, Gator
style, and/or other similar vehicles in the Horse               37. RETURN TO PLAY: All Provincial Exhibition
barns at any time. Wheelchairs, scooters used for               Competitions will adhere to Sport Manitoba's 'Return
medical purposes are allowed. Those wishing to use              to Play' guidelines www.parachutecanada.org
such vehicles to travel to and from the camper area             In the event of a fall/accident where a concussion
must park them at their own risk outside the barns.             can be reasonably suspected, (not limited to a direct
                                                                blow to the head or loss of consciousness), the
29. Barns will be available for horses no sooner than           competitor must receive medical clearance by
Friday, March 22th, 2019. Vacant horse trailers must            qualified medical personnel onsite, through the EC
be parked in the designated area. Warm up times will            Accident Injury Report Form before continuing. The
be posted at the Livestock office and outside hunter            competitor is solely responsible for ensuring the
and jumper rings.                                               onsite medical assessment takes place by the onsite
The Barn Superintendent will be available with a list           qualified medical personnel. If the competitor
of stall locations and allocations, these lists will also       refuses to be evaluated, he/she is disqualified from
be posted in all barns. Please check in ASAP upon               the event. Fees will not be refunded in such cases.
arrival on the grounds at the show office.
BIOSECURITY PROTOCOLS AND REQUIREMENTS

The Provincial Exhibition of Manitoba along with the Royal Manitoba Winter Fair Executive in
consultation with both veterinary and animal health authorities have developed protocols which
have been deemed necessary in order to effectively manage any possible biosecurity concerns. We
STRONGLY recommend that you consult with your veterinarian to design and implement the most
appropriate vaccination protocol for your horse.
All horses entering the fair-grounds should not have been in contact with any sick horses within the
last 14 days and are required to have their temperatures checked twice daily, with temperatures
over 38.5° C or normal temperatures for your horse reported to the show veterinarian.
The Provincial Exhibition of Manitoba and Organizing Committee will monitor any potential
biosecurity issues and will update procedures and requirements for all horses entering the grounds.
Qualifying Vaccines for Mandatory EHV-1 and Equine Influenza immunizations:
EHV-1:

The competitor must be able to show proof of purchase of an accepted vaccine when registering.
All EHV-1 vaccines must be current within 6 months of the RMWF. The competitor must also show,
through proof of purchase, that the horse(s) have received all boosters necessary according to the
vaccine manufacturers label instructions.
Equine Influenza:

ALL influenza vaccines approved for use are considered adequate for attendance to the RMWF. The
competitor must show proof of purchase with any needed boosters and the vaccine must be
current within 6 months of competition.

        Restrict unnecessary movement of horses out of their aisle or barn. Don't take a horse
         to another barn to be tacked up, braided, clipped, etc.
        Do not lead horses down other barn aisles.
        Don't let horses make nose to nose contact with horses from other barns when in
         common areas such as wash racks or warm up rings.
        Do not touch or pet, or feed treats to horses from other barns unless necessary.
        Trainers- please make sure your braider knows about the Bio-Security regulations and
         takes care when moving from horse to horse.
        Do not let water hoses touch buckets when filling.
        Do not allow horses to drink from the hose.
        Do not share water or feed buckets.
        Have hand sanitizer readily available (in show office) and use between
         grooming/tacking up horses.

                                                                                                Vii
Brandon Fire Department Regulations

The following Manitoba Fire Code Regulations shall be observed by all exhibitors
at the Keystone Centre Complex, Brandon. Please note that there are revisions to
the Brandon Fire Department Regulations.

Booth/Display Requirements
      Vertical panels at the back of the booth shall not exceed eight (8) feet in height (exceptions to the eight (8) foot regulation may be
       allowed by the Keystone Centre Complex and the Brandon Fire Department although pre-approval is required.
      All booths shall be constructed with non-combustible or limited – combustible materials.
      Tents, that allow access to the public, must be fire resistant or treated with a flame retardant solution to meet with a flame test as per
       the Manitoba Fire Code.
      Accumulation of combustible materials within a booth is prohibited.
      Exhibitors are responsible for maintaining their display within the space assigned.

Decorative Material
      All materials used for draping, decorations or dust covers must be fire resistant or treated with a flame retardant solution to meet with
       a flame test as per the Manitoba Fire Code
Hazardous Displays
      Hazardous displays of any nature shall not be permitted in any exhibition area. This includes but is not limited to hot flames, hot coals,
       L.P.G. lighters, charcoal grills, flammable liquids, toxic liquids or gases, hazardous chemicals, or any hazardous liquids, solids or gases
       of a similar nature.
Use of Propane
      No indoor use of propane of any size.
      Outdoor use is permitted.
Electrical Equipment
      All electrical equipment (portable panels etc.) shall be tied directly into the electrical panels. This shall be done by a qualified electrician.
      Surge protected power bars may be used for temporary power source (CSA Approved).
      If an extension cord must be used it is required to be plugged into a permanent power supply (CSA Approved. Must be unplugged when
       not being used and without supervision).
      All appliances shall comply with Manitoba Electrical Code or C.S.A.
      Ceiling tiles shall not be lifted to accommodate electrical drop cords.
Heat Producing Appliances
      All appliances shall be U.L.C. approved.
      All natural gas/propane connections shall be conducted, under permit, by a licensed contractor.
      Appliances that are heat producing shall be provided with an adequate barrier to protect the public from burn injuries.
      When these appliances are operational they shall not be left unattended.
      All appliances must be approved for indoor use to be operated inside.
Fire Exits
      Exit doors shall be kept free of obstructions at all times. Chairs, tables and other display equipment must be clear of all aisles, corridors,
       stairwells and other exit areas.
      The entire width of the exit door/s shall be maintained free of obstructions.
Exit Signs
      Exit signs must be visible from any location in a room.
      Temporary exit signs may be required, to identify exit travel or exit door locations, if a display obstructs the existing exit signs.
Fire Hose Cabinets, Fire Alarm Pull Stations, Portable Fire Extinguishers
      Each of these fire safety supports must be visible and accessible at all times. Adjustments to space and equipment will be required.
       Nothing is to be stored in front of any fire safety devices at any time.
Non-Compliance Tickets
      Failure to comply with the above regulations may result in the issuing of a Non-Compliance Ticket with fines subject to the fee schedule
       as per Fire Prevention By-Law No. 6063/12/93.

                                                                                                                                                  iX
RETURNING FOR 2019:
          The Jockey Club T.I.P. Hunter High Point Thoroughbred
         The Jockey Club T.I.P. Jumper High Point Thoroughbred
A high point ribbon, prize and US $50 purse will be awarded to the Registered
Thoroughbred (through the Jockey Club) with the highest points in all hunters and
another for the highest points in all jumpers.
Eligibility
For purposes of eligibility for all Thoroughbred Incentive Program (T.I.P.) classes and
awards, a "Thoroughbred" is defined as any horse that has been registered with
The Jockey Club. All horse shows must require riders to verify registration on the
day of the horse show through one of the following methods:
    The Jockey Club Certificate of Foal Registration or a copy of thereof
    The horses lip tattoo, horses 5-cross pedigree and the successful tattoo
     lookup result from The Jockey Club's Tattoo Identification Services (located
     at www.registry.jockeyclub.com
    If neither of the above is available, a letter from The Jockey Club verifying the
     horses identity.
Riders and owners should obtain a T.I.P. number for all horse/rider combinations.
T.I.P. number applications can be done online at www.tjctip.com. T.I.P. numbers
must be provided to the horse show. Hard copy forms will also be provided to
shows.
Entry
To be included with entry:
       Thoroughbred's registered name with The Jockey Club
       Thoroughbred's show name (if different than above)
       Thoroughbred's registration number or tattoo number
       Thoroughbred's sire and dam name
                             For more information on
                The Jockey Club's Thoroughbred Incentive Program,
                                   please visit:
                                    www.tjctip.com
                                      or email:
                               tjctip@jockeyclub.com
                                                                                     x.
ENTRY FEES
       All entries must be accompanied by fees, made payable to the
            Royal Manitoba Winter Fair by the entry closing date.

                    HUNTER CLASSES
                 Hunter Nominating Fee: $100.00

                    HUNTER SCHOOLING
                          HUNTER RING
                           North Arena
            ** THIS WILL BE AN OPEN RING FORMAT **
               MAX 6 HORSES IN RING AT ONE TIME
           Current 2019 EC Hunter Schooling rules will be in effect
                   SATURDAY, MARCH 23rd
                          WARM UPS
                ALL HUNTERS - 8 a.m. – 3 p.m.
             PONIES ONLY – 3:15 p.m. – 4:30 p.m.
          HUNTER WARM UP FEE: mandatory $25.00 per
               Horse with entry fees to enter ring
  _____________________________________________
 SUNDAY – WEDNESDAY: OPTIONAL HUNTER
 SCHOOLING: $35.00 per horse /day to school course 2 hours
  before course building starts on Sunday and 1 hour before course
                building starts Monday to Wednesday
*LIVESTOCK OFFICE HOURS WILL BE 1 HOUR BEFORE THE SHOW STARTS IN
          THE MORNING AND CLOSED AT 9:00 PM AT NIGHT*

 **ADD/SCRATCHES MUST BE MADE BY 5:00 PM THE DAY PRIOR TO THE
                   CLASS IS SCHEDULED**

 **Competition numbers must be worn and visible at all times outside of stalls, in the
 schooling and exercise areas as well as in the competition ring. (See Article A814)**
      ANNEX 1 NATIONAL HUNTER/JUMER SCHOOLING RULES APPLY
TRAINING HUNTER
                                  *Not rated for E.C. awards
$200.00 IN PRIZE MONEY
HORSES NOT TO JOG
Maximum fence height 0.70 meters (2' 3").
OPEN TO HORSES AND PONIES. HEIGHT AND DISTANCES WILL NOT BE CHANGED FOR PONIES.
CLASSES WILL BE THE FIRST CLASS EACH DAY, SUNDAY TO FRIDAY. MAY NOT CROSS ENTER
INTO ANY CLASSES WHERE THE JUMPS ARE OVER 2'6". NO UNDER SADDLE CLASS

CLASS # 100, 101, 102, 103, 104 - START FEE: $25.00/class
TRAINING HUNTER (Sunday to Thursday)
To be judged on performance, manners, way of going and hunting soundness.
       RIBBONS TO 6TH

CLASS # 105 – TRAINING HUNTER STAKE: START FEE: $35.00
To be eligible, horses must have competed in and completed at least one class over fences in
this division. To be judged on performance, manners, way of going and hunting soundness.
Stake: $200.00
        1st - $60.00 2nd - $50.00 3rd - $40.00 4th – $30.00 5th - $20.00 6th - Ribbon
CHAMPION AND RESERVE RIBBONS

                          DIVISION - COMBINED PONY HUNTER
                                          ART. G306
$600.00 IN PRIZE MONEY
Measured on Saturday, March 23, 2019 at 4:45 pm in the hallway south of the Hunter Ring.
PONIES TO JOG
Open to ponies ridden by junior riders subject to the following restrictions (Art. G306.2):
a) Junior "A" riders may ride large ponies only
b) Junior "B" and Junior "C" riders may ride ponies of all heights
c) Large ponies exceed 13.2 hands but do not exceed 14.2 hands
d) Medium ponies exceed 12.2 hands but do not exceed 13.2 hands
e) Small ponies do not exceed 12.2 hands
HEIGHT OF FENCES:
Large - Maximum fence height 0.85 m (2' 9")
Medium - Maximum fence height 0.75 m (2' 6")
Small - Maximum fence height 0.70 m (2' 3")
Jumps will be adjusted for the size of pony and distance in combinations altered.
CLASS # 106 - COMBINED PONY HUNTER UNDER SADDLE: START FEE: $25.00
To be shown at a walk, trot and canter both ways of the ring. Must have competed in and
completed at least one class over fences in their division.
        1st - $30 2nd - $25 3rd - $20 4th - $15 5th - $10 6th - Ribbon
CLASS # 107 – 108 COMBINED PONY HUNTER: START FEE: $30.00/CLASS
To be judged on performance, manners, and way of going and hunting soundness.
        1st - $50 2nd - $40 3rd - $30 4th - $20 5th - $10 6th - Ribbon
CLASS # 109 - COMBINED PONY HUNTER STAKE: START FEE: $35.00
To be eligible, ponies must have competed in and completed at least one class over fences in
this division. To be judged on performance, manners, way of going and hunting soundness.
Stake: $200.00 1st - $60 2nd - $50 3rd - $40 4th - $30 5th - $20 6th – Ribbon
CHAMPION AND RESERVE RIBBONS                                                                 2
SHORT/LONG STIRRUP HUNTER
                                       *Not rated for E.C. awards

$600.00 IN PRIZE MONEY
HORSES NOT TO JOG
Maximum fence height 0.70 meters (2' 3").
OPEN TO HORSES AND PONIES. HEIGHT AND DISTANCES WILL NOT BE CHANGED FOR PONIES.
This division is designed for beginner child or adult riders. No rider may cross enter between this division
and any other Hunter or Equitation Class where fences are over 2'6". Horses are NOT restricted.

CLASS # 110 – SHORT/LONG STIRRUP HUNTER UNDER SADDLE: START FEE: $25.00
To be shown at a walk, trot, and canter both ways of the ring. To be eligible, horses must have
competed in and completed at least one class over fences in their division.
       1st - $30 2nd - $25 3rd - $20 4th - $15 5th - $10 6th - Ribbon

CLASS # 111 – 112 SHORT/LONG STIRRUP HUNTER: START FEE: $30.00/CLASS
To be judged on performance, manners, way of going and hunting soundness.
       1st - $50 2nd - $40 3rd - $30 4th - $20 5th - $10 6th - Ribbon

CLASS # 113 - SHORT/LONG STIRRUP HUNTER STAKE: START FEE: $35.00
To be eligible, horses must have competed in and completed at least one class over fences in
this division. To be judged on performance, manners, way of going and hunting soundness.
Stake: $200.00 1st - $60 2nd - $50 3rd - $40 4th - $30 5th - $20 6th - Ribbon
CHAMPION AND RESERVE RIBBONS

                                          0.7M (2'3") HUNTER
                                       *Not rated for E.C. awards
$600.00 IN PRIZE MONEY
HORSES NOT TO JOG
Maximum fence height 0.70 meters (2'3")
OPEN TO HORSES AND PONIES. HEIGHT AND DISTANCES WILL NOT BE CHANGED FOR PONIES.
CLASS # 114- 0.7 M (2'3") HUNTER UNDER SADDLE: START FEE: $25.00 To be shown at a
walk, trot and canter both ways of the ring. To be eligible, horses must have competed in and
completed at least one class over fences in their division.
        1st - $30 2nd - $25 3rd - $20 4th - $15 5th - $10 6th - Ribbon

CLASS # 115 – 116 0.7 M (2'3") HUNTER: START FEE: $30.00/CLASS To be judged on
performance, manners, and way of going and hunting soundness.
       1st - $50 2nd - $40 3rd - $30 4th - $20 5th - $10 6th - Ribbon

CLASS # 117 - 0.7 M (2'3") HUNTER STAKE: START FEE: $35.00 To be eligible, horses must
have competed in and completed at least one class over fences in this division. To be judged
on performance, manners, way of going and hunting soundness.
Stake: $200.00 1st - $60 2nd - $50 3rd - $40 4th - $30 5th - $20 6th - Ribbon

CHAMPION BLANKET AND RESERVE RIBBONS                                                                      3
PRE CHILDRENS /ADULT AMATEUR HUNTER
                                   *Not rated for E.C. awards
$600.00 IN PRIZE MONEY
HORSES NOT TO JOG
Maximum fence height 0.75 meters (2' 6").
OPEN TO HORSES AND PONIES. HEIGHT AND DISTANCES WILL NOT BE CHANGED FOR PONIES.
Open to Junior and Adult Amateur riders. Riders may not cross enter between any hunter or
equitation class with fences over 2'6" (0.75M). No cross entry to Children's Hunter division.

CLASS # 118- PRE CHILD / ADULT AMI HUNTER UNDER SADDLE: START FEE: $25.00
To be shown at a walk, trot, and canter both ways of the ring. To be eligible, horses must have
competed in and completed at least one class over fences in their division.
       1st - $30 2nd - $25 3rd - $20 4th - $15 5th - $10 6th - Ribbon

CLASS # 119–120 PRE CHILD / ADULT AMI HUNTER OVER FENCES: START FEE: $30.00/CLASS
To be judged on performance, manners, way of going and hunting soundness.
       1st - $50 2nd - $40 3rd - $30 4th - $20 5th - $10 6th - Ribbon

CLASS # 121- PRE CHILD / ADULT AMI HUNTER OVER FENCES STAKE: START FEE: $35.00
To be eligible, horses must have competed in and completed at least one class over fences in
this division. To be judged on performance, manners, way of going and hunting soundness.
Stake: $200.00 1st - $60 2nd - $50 3rd - $40 4th - $30 5th - $20 6th - Ribbon
CHAMPION BLANKET AND RESERVE RIBBONS

                                  BABY GREEN HUNTER
                                 *Not rated for E.C. awards
$600.00 IN PRIZE MONEY
HORSES NOT TO JOG
Maximum fence height 0.75 meters (2' 6").
Open to horses in their first two years of showing over fences as of January 1st of current year
and cannot be cross entered in classes where the height of fences is over 2'9"
CLASS # 122 - BABY GREEN HUNTER UNDER SADDLE: START FEE: $25.00
To be shown at a walk, trot, and canter both ways of the ring. To be eligible, horses must have
competed in and completed at least one class over fences in their division.
       1st - $30 2nd - $25 3rd - $20 4th - $15 5th - $10 6th - Ribbon

CLASS # 123 – 124 BABY GREEN HUNTER OVER FENCES: START FEE: $30.00/CLASS
To be judged on performance, manners, way of going and hunting soundness.
       1st - $50 2nd - $40 3rd - $30 4th - $20 5th - $10 6th - Ribbon

CLASS # 125 - BABY GREEN HUNTER OVER FENCES STAKE: START FEE: $35.00
To be eligible, horses must have competed in and completed at least one class over fences in
this division. To be judged on performance, manners, way of going and hunting soundness.
Stake: $200.00 1st - $60 2nd - $50 3rd - $40 4th - $30 5th - $20 6th - Ribbon

CHAMPION BLANKET AND RESERVE RIBBONS                                                               4
0.75M (2'6") HUNTER
                                   *Not rated for E.C. awards

$900.00 IN PRIZE MONEY
HORSES NOT TO JOG
Maximum fence height 0.75 meters (2' 6").
OPEN TO HORSES AND PONIES. HEIGHT AND DISTANCES WILL NOT BE CHANGED FOR PONIES.

CLASS # 126 - 0.75M (2'6") HUNTER UNDER SADDLE: START FEE: $25.00
To be shown at a walk, trot, and canter both ways of the ring. To be eligible, horses must have
competed in and completed at least one class over fences in their division.
        1st - $30 2nd - $25 3rd - $20 4th - $15 5th - $10 6th - Ribbon
CLASS # 127, 128, 129 - 0.75M (2'6") HUNTER: START FEE: $30.00/CLASS
 To be judged on performance, manners, way of going and hunting soundness.
        1st - $50 2nd - $40 3rd - $30 4th - $20 5th - $10 6th - Ribbon
CLASS # 130 - 0.75M (2'6") HANDY HUNTER: START FEE: $30.00
 To be judged on performance, manners, ride-ability, handiness and hunting soundness.
        1st - $50 2nd - $40 3rd - $30 4th - $20 5th - $10 6th - Ribbon
CLASS # 131 - 0.75M (2'6") HUNTER STAKE: START FEE: $35.00
To be eligible, horses must have competed in and completed at least one class over fences in
this division. To be judged on performance, manners, way of going and hunting soundness.
Stake: $200.00 1st - $60 2nd - $50 3rd - $40 4th - $30 5th - $20 6th - Ribbon
CHAMPION BLANKET AND RESERVE RIBBONS

                                  0.85M (2'9") HUNTER
                                *Not rated for E.C. awards
$900.00 IN PRIZE MONEY
HORSES NOT TO JOG
Maximum fence height 0.85 meters (2' 9").
OPEN TO HORSES AND PONIES. HEIGHT AND DISTANCES WILL NOT BE CHANGED FOR PONIES.

CLASS # 132- 0.85M (2'9") HUNTER UNDER SADDLE: START FEE: $25.00
To be shown at a walk, trot, and canter both ways of the ring. To be eligible, horses must have
competed in and completed at least one class over fences in their division.
        1st - $30 2nd - $25 3rd - $20 4th - $15 5th - $10 6th - Ribbon
CLASS # 133, 134, 135 - 0.85M (2'9") HUNTER: START FEE: $30.00/CLASS
 To be judged on performance, manners, way of going and hunting soundness.
        1st - $50 2nd - $40 3rd - $30 4th - $20 5th - $10 6th - Ribbon
CLASS # 136 - 0.85M (2'9") HANDY HUNTER: START FEE: $30.00
 To be judged on performance, manners, ride-ability, handiness and hunting soundness.
        1st - $50 2nd - $40 3rd - $30 4th - $20 5th - $10 6th - Ribbon
CLASS # 137 - 0.85M (2'9") HUNTER STAKE: START FEE: $35.00
To be eligible, horses must have competed in and completed at least one class over fences in
this division. To be judged on performance, manners, way of going and hunting soundness.
Stake: $200.00 1st - $60 2nd - $50 3rd - $40 4th - $30 5th - $20 6th - Ribbon

CHAMPION BLANKET AND RESERVE RIBBONS                                                          5
CHILDREN'S HUNTER
                                        ART. G307
$600.00 IN PRIZE MONEY
HORSES TO JOG
Maximum fence height 0.90 meters (3'0")
Open to horses or ponies ridden by a junior. If a pony hunter class is offered in the same
competition, then the ponies may not cross enter into the children's hunter division.
Riders entering this division are not eligible for JC and CET medal classes or any other classes
requiring horses to jump, with the exception of the following classes.
Riders in Children's Hunter may enter:
a) Hunter equitation over fences not exceeding 1.0m (3'3")
b) Pony hunter classes;
c) Jumper classes where the fences do not exceed 1.0m (3'3");
d) Hunter classes where the height of the fences does not exceed 1.0m (3'3").

G302.1 In all hunter classes, 75% of the fences must be set at maximum heights as long as
conditions allow. Minimum height allowed is 3" below the maximum.
In the event of any improper entry, the first class in which an entry shows will establish his
eligibility for that Show.
RIDERS in this division CAN NOT cross enter into:
Senior low hunter division
Junior Amateur (non pro) hunter division
Pre Children's/Adult Amateur hunter division
Combined hunter division
Equitation over fences "A" riders (can show in class 166)

CLASS # 138 - CHILDREN'S HUNTER UNDER SADDLE: START FEE: $25.00
To be shown at a walk, trot and canter both ways of the ring. Must have competed in and
completed at least one class over fences in their division.
       1st - $30 2nd - $25 3rd - $20 4th - $15 5th - $10 6th - Ribbon

CLASS # 139 - CHILDREN'S HUNTER: START FEE: $30.00
To be judged on performance, manners, way of going and hunting soundness.
       1st - $50 2nd - $40 3rd - $30 4th - $20 5th - $10 6th - Ribbon

CLASS # 140- CHILDREN'S HANDY HUNTER: START FEE: $30.00
To be judged on performance, manners, way of going and hunting soundness.
       1st - $50 2nd - $40 3rd - $30 4th - $20 5th - $10 6th - Ribbon

CLASS # 141 - CHILDREN'S HUNTER STAKE: START FEE: $35.00
To be eligible, horses must have competed in and completed at least one class over fences in
this division. To be judged on performance, manners, way of going and hunting soundness.
        Stake: $200.00 1st - $60 2nd - $50 3rd - $40 4th - $30 5th - $20 6th - Ribbon

CHAMPION AND RESERVE RIBBONS

                                                                                                   6
JUNIOR LOW HUNTER
                                *Not rated for E.C. awards
$600.00 IN PRIZE MONEY
HORSES NOT TO JOG
Maximum fence height 0.90 meters (3'0")
To be judged on performance, manners, way of going, and hunting soundness.
Open to contestants who have not passed their 18th birthday as of January 1st of the current
year. Open to horses and ponies. Senior Competitors not eligible.
OPEN TO HORSES AND PONIES. HEIGHT AND DISTANCES WILL NOT BE CHANGED FOR PONIES.

CLASS # 142 - JUNIOR LOW HUNTER UNDER SADDLE: START FEE: $25.00
To be shown at a walk, trot and canter both ways of the ring. To be eligible, horses must have
competed in and completed at least one class over fences in their division.
        1st - $30 2nd - $25 3rd - $20 4th - $15 5th - $10 6th - Ribbon
CLASS # 143 - JUNIOR LOW HUNTER: START FEE: $30.00
To be judged on performance, manners, way of going and hunting soundness.
        1st - $50 2nd - $40 3rd - $30 4th - $20 5th - $10 6th - Ribbon
CLASS # 144 - JUNIOR LOW HANDY HUNTER: START FEE: $30.00
To be judged on performance, manners, ride-ability, handiness and hunting soundness.
        1st - $50 2nd - $40 3rd - $30 4th - $20 5th - $10 6th - Ribbon
CLASS # 145 - JUNIOR LOW HUNTER STAKE: START FEE: $35.00
To be eligible, horses must have competed in and completed at least one class over fences in
this division. To be judged on performance, manners, way of going and hunting soundness.
        Stake: $200.00 1st - $60 2nd - $50 3rd - $40 4th - $30 5th - $20 6th - Ribbon
CHAMPION BLANKET AND RESERVE RIBBONS
                                  SENIOR LOW HUNTER
                                *Not rated for E.C. awards
$700.00 IN PRIZE MONEY
HORSES NOT TO JOG
Maximum fence height 0.90 meters (3'0")
Open to competitors over 18 years as of Jan 1 of calendar year.
Open to all horses.

CLASS # 150 - SENIOR LOW HUNTER UNDER SADDLE: START FEE: $25.00
To be shown at a walk, trot, and canter both ways of the ring. To be eligible, horses must have
competed in and completed at least one class over fences in their division.
       1st - $30 2nd - $25 3rd - $20 4th - $15 5th - $10 6th - Ribbon

CLASS # 151 - SENIOR LOW HUNTER: START FEE: $30.00
To be judged on performance, manners, way of going and hunting soundness.
       1st - $50 2nd - $40 3rd - $30 4th - $20 5th - $10 6th - Ribbon

CLASS # 152 - SENIOR LOW HANDY HUNTER: START FEE: $30.00
To be judged on performance, manners, ride-ability, handiness and hunting soundness..
       1st - $50 2nd - $40 3rd - $30 4th - $20 5th - $10 6th - Ribbon

CLASS # 153 - SENIOR LOW HUNTER STAKE: START FEE: $35.00
To be eligible, horses must have competed in and completed at least one class over fences in
this division. To be judged on performance, manners, way of going and hunting soundness.
 Stake: $300.00 1st - $100 2nd - $80 3rd - $60 4th - $40 5th - $20 6th – Ribbon

       CHAMPION BLANKET AND RESERVE RIBBONS                                                  7
ADULT-AMATEUR\ NON-PRO 1 HUNTER
                                   G309\G312
$600.00 IN PRIZE MONEY
HORSES TO JOG
Maximum fence height 0.90 meters (3' 0")
To be judged on performance, manners, way of going & hunting soundness
Open to senior riders who are amateurs as per Art. G108 and possess a current EC amateur
card and open to non-professional I riders as defined in Art G311.
The horse in the adult-amateur hunter division may cross enter into any other division of the
competition if eligible but the riders are restricted to:
a) adult-amateur hunter classes
b) Hunter classes where the height of the fences does not exceed 1.00m (3'3").
c) Jumper classes where the fences do not exceed 1.0m (3' 3").
d) Classes where the horse is not required to jump
e) Hunter equitation over fences for senior riders excepting CET medal classes.

CLASS # 146 - ADULT-AMATEUR\ NON-PRO 1 HUNTER UNDER SADDLE: START FEE: $25.00
To be shown at a walk, trot and canter both ways of the ring. To be eligible, horses must have
competed in and completed at least one class over fences in their division.
       1st - $30 2nd - $25 3rd - $20 4th - $15 5th - $10 6th – Ribbon

CLASS # 147 - ADULT-AMATEUR\ NON-PRO 1 HUNTER: START FEE: $30.00
To be judged on performance, manners, way of going and hunting soundness.
       1st - $50 2nd - $40 3rd - $30 4th - $20 5th - $10 6th - Ribbon

CLASS # 148 - ADULT-AMATEUR\ NON-PRO 1 HANDY HUNTER: START FEE: $30.00
To be judged on performance, manners, ride-ability, handiness and hunting soundness.
       1st - $50 2nd - $40 3rd - $30 4th - $20 5th - $10 6th - Ribbon

CLASS # 149 - ADULT-AMATEUR\ NON-PRO 1 HUNTER STAKE: START FEE: $35.00
To be eligible, horses must have competed in and completed at least one class over fences in
this division. To be judged on performance, manners, way of going and hunting soundness.
        Stake: $200.00 1st - $60 2nd - $50 3rd - $40 4th - $30 5th - $20 6th - Ribbon
CHAMPION BLANKET AND RESERVE RIBBONS

                                                                                                 8
OPEN LOW HUNTER
                                *Not rated for E.C. awards
$700.00 IN PRIZE MONEY
HORSES NOT TO JOG
Maximum fence height 0.90 meters (3' 0")

CLASS # 154 - OPEN LOW HUNTER UNDER SADDLE: START FEE: $25.00
To be shown at a walk, trot and canter both ways of the ring. To be eligible, horses must have
competed in and completed at least one class over fences in their division.
       1st - $30 2nd - $25 3rd - $20 4th - $15 5th - $10 6th - Ribbon

CLASS # 155 - OPEN LOW HUNTER: START FEE: $30.00
To be judged on performance, manners, way of going and hunting soundness.
       1st - $50 2nd - $40 3rd - $30 4th - $20 5th - $10 6th - Ribbon

CLASS # 156- OPEN LOW HANDY HUNTER: START FEE: $30.00
To be judged on performance, manners, ride-ability, handiness and hunting soundness.
       1st - $50 2nd - $40 3rd - $30 4th - $20 5th - $10 6th – Ribbon

CLASS # 157 - OPEN LOW HUNTER STAKE: START FEE: $35.00
To be eligible, horses must have competed in and completed at least one class over fences in
this division. To be judged on performance, manners, way of going and hunting soundness.
Stake: $300.00 1st - $100 2nd - $80 3rd - $60 4th - $40 5th - $20 6th – Ribbon

CHAMPION BLANKET AND RESERVE RIBBONS

                                  1.0m (3"3") HUNTER
                                *Not rated for E.C. awards
$700.00 IN PRIZE MONEY
HORSES NOT TO JOG
Maximum fence height 1.00 meters (3' 3").

CLASS # 158 - 1.0M (3'3") HUNTER UNDER SADDLE: START FEE: $25.00
To be shown at a walk, trot and canter both ways of the ring. To be eligible, horses must have
competed in and completed at least one class over fences in their division.
       1st - $30 2nd - $25 3rd - $20 4th - $15 5th - $10 6th - Ribbon

CLASS # 159 - 1.0M (3'3") HUNTER: START FEE: $30.00
To be judged on performance, manners, way of going and hunting soundness.
1st - $50 2nd - $40 3rd - $30 4th - $20 5th - $10 6th - Ribbon

CLASS # 160- 1.0M (3'3") HANDY HUNTER: START FEE: $30.00
To be judged on performance, manners, ride-ability, handiness and hunting soundness.
1st - $50 2nd - $40 3rd - $30 4th - $20 5th - $10 6th - Ribbon

CLASS # 161- 1.0M (3'3") HUNTER STAKE: START FEE: $35.00
To be eligible, horses must have competed in and completed at least one class over fences in
this division. To be judged on performance, manners, way of going and hunting soundness.
Stake: $300.00 1st - $100 2nd - $80 3rd - $60 4th - $40 5th - $20 6th – Ribbon
CHAMPION BLANKET AND RESERVE RIBBONS                                                         9
1.10M (3'6") HUNTER
                                *Not rated for E.C. awards

$700.00 IN PRIZE MONEY
HORSES NOT TO JOG
Maximum fence height 1.10 meters (3' 6").

CLASS # 162 - 1.10M (3'6") HUNTER UNDER SADDLE: START FEE: $25.00
To be shown at a walk, trot and canter both ways of the ring. To be eligible, horses must have
competed in and completed at least one class over fences in their division.
       1st - $30 2nd - $25 3rd - $20 4th - $15 5th - $10 6th - Ribbon

CLASS # 163 - 1.10M (3'6") HUNTER: START FEE: $30.00
To be judged on performance, manners, way of going and hunting soundness.
       1st - $50 2nd - $40 3rd - $30 4th - $20 5th - $10 6th - Ribbon

CLASS # 164- 1.10M (3'6") HANDY HUNTER: START FEE: $30.00
To be judged on performance, manners, ride-ability, handiness and hunting soundness.
       1st - $50 2nd - $40 3rd - $30 4th - $20 5th - $10 6th - Ribbon

CLASS # 165 - 1.10M (3'6") HUNTER STAKE: START FEE: $35.00
To be eligible, horses must have competed in and completed at least one class over fences in
this division. To be judged on performance, manners, way of going and hunting soundness.
Stake: $300.00 1st - $100 2nd - $80 3rd - $60 4th - $40 5th - $20 6th – Ribbon
CHAMPION BLANKET AND RESERVE RIBBONS

                $1,000.00 PROVINCIAL EXHIBITION HUNTER TEAM CHALLENGE
                           RESTRICTED TO 8 TEAMS MAXIUMUM
                               *Not rated for E.C. awards*

START FEE: $75.00 / TEAM
$1,000.00 IN PRIZE MONEY
7
CLASS #191 - HUNTER TEAM CHALLENGE
Height of fences: 0.70 / 0.75 / 0.85 M
Open to all horses and riders in the Hunter divisions
Each team will consist of one horse for each of the three jump heights. The team must have at
least 1 junior AND/OR 1 amateur or non pro rider on the team. A rider may only ride 1 horse on
the team. Riders must choose the height that they have competed in at this show. Horses will
be shown over two rounds and will be judged on an open numerical point system. The top 4
teams return for the second round in reverse order. Scores are to be added together from the
two rounds to decide the winning team.
Each team must have a team name and name a Team Captain. Formal attire is waived for this
class and we encourage teams to dress up.

1st place team: $400, 2nd place team: $300, 3rd place team: $200, 4th place team: $100

               MUST ENTER BY 5:00PM, THE DAY PRIOR TO CLASS RUNNING
           ** Must enter as a team of three, no individual entry will be accepted. **
                        *No entry will be accepted before the show.*
                                                                                             10
HUNTER SPECIALS
                        Must START by 5:00pm the day prior to class occurring.

All Specials will be judged on performance, manners, way of going and hunting soundness.
One judge will be used for classes 166, 167, 168. Horses will be shown over one round and will
be judged on an open numerical point system. Horses must show in at least one class in their
respected division to be eligible for the Specials. Not attached to the division championship.
MOUNTED JOG
CLASS # 166– $500.00 COMBINED PONY HUNTER SPECIAL: not rated for E.C. awards
START FEE: $50.00
MOUNTED JOG
Added to the Special will be $15.00 of the entry fee and divided as follows:
      1st - 30% 2nd - 25% 3rd - 20% 4th - 15% 5th - 10% 6th - Ribbon

CLASS # 167– $500.00 PRE CHILDREN'S / ADULT-AMATEUR HUNTER SPECIAL:
Not rated for E.C. awards
START FEE: $50.00
MOUNTED JOG
Maximum height of 0.75m (2'6")
Added to the Special will be $15.00 of the entry fee and divided as follows:
       1st - 30% 2nd - 25% 3rd - 20% 4th - 15% 5th - 10% 6th - Ribbon

CLASS # 168– $500.00 CHILDREN'S, JUNIOR/AMATEUR LOW HUNTER SPECIAL:
Not rated for E.C. awards
START FEE: $50.00
MOUNTED JOG
Maximum height of 0.90m (3'0")
Added to the Special will be $15.00 of the entry fee and divided as follows:
       1st - 30% 2nd - 25% 3rd - 20% 4th - 15% 5th - 10% 6th - Ribbon

CLASS # 169 – $1,000.00 PROVINCIAL EXHIBITION OF MANITOBA 2'9" HUNTER SPECIAL
Not rated for E.C. awards
START FEE: $75.00
Open to all horses and riders, to be judged on performance, manners, way of going and hunting
soundness. Two judges will be used. Horses will be shown over two rounds and will be judged
on an open numerical point system. The top 10 horses will return in reverse order for round two.
Scores are to be added together from the two rounds to decide the placing. The jog will be
mounted for soundness. No cross entry with class 170.
Added to the Special will be $15.00 of the entry fee and divided as follows:
1st - 26% 2nd - 22% 3rd - 17% 4th - 13% 5th - 9% 6th - 6% 7th – 4% 8th – 3%

CLASS # 170 – $2,500.00 PROVINCIAL EXHIBITION OF MANITOBA 3'0" HUNTER SPECIAL
Not rated for E.C. awards
START FEE: $100.00
Open to all horses and riders, to be judged on performance, manners, way of going and hunting
soundness. Two judges will be used. Horses will be shown over two rounds and will be judged
on an open numerical point system. The top 10 horses will return in reverse order for round two.
Scores are to be added together from the two rounds to decide the placing. The jog will be
mounted for soundness. No cross entry with class 169.
Added to the Special will be $20.00 of the entry fee and divided as follows:
1st - 26% 2nd - 22% 3rd - 17% 4th - 13% 5th - 9% 6th - 6% 7th – 4% 8th – 3%

                                                                                             11
DIVISION – EQUITATION
                                        CHAPTER 10
ENTRY FEES: $15.00/CLASS
DIVISION RATING "B"

"A" Rider. – A rider who is 15, 16, 17 on January 1st of current year.
"B" Rider. – A rider who is 12, 13, 14 on January 1st of current year.
"C" Rider. – A rider who is under 12 years old on January 1st of current year.

NOTE - JUNIOR "C" EQUITATION - If not more than 3 entries in class, the Junior "C" classes will be
cancelled. Those riders may then move up to compete in Junior "B".
CLASS # 171 - OVER FENCES: "C" RIDER
Small ponies: 0.70m (2'3"), Medium ponies: 0.75m (2'6"), Large ponies 0.85m (2'9"), Horses
0.90 (3'0")
Ribbons to 6th
CLASS # 172 - OVER FENCES: "B" RIDER
Small ponies: 0.70m (2'3"), Medium ponies: 0.75m (2'6"), Large ponies 0.85m (2'9"), Horses
0.90 (3'0")
Ribbons to 6th
CLASS # 173 – CHILDREN'S OVER FENCES - Only "A" riders showing in the Children's Hunter
division may enter. Fences at 0.90 (3'0") Article G1006.4
Ribbons to 6th

CLASS # 174– OVER FENCES: "A" RIDER" – Riders entered in Children's Hunter division are not
eligible. Fences to 1.10m (3'6"). Article G1006.3B
Ribbons to 6th
CLASS # 175 – SHORT/LONG STIRRUP EQUITATION OVER FENCES: This is designed for
beginner child or adult riders. No rider may cross enter between this division and any other
Hunter or Equitation class where fences are over 2'6". Horses are NOT restricted. Fences to
2'3"
Ribbons to 6th

CLASS # 176 - JUNIOR ON THE FLAT: "C" RIDER
Ribbons to 6th
CLASS # 177 - JUNIOR ON THE FLAT:"B" RIDER
Ribbons to 6th
CLASS # 178 - JUNIOR ON THE FLAT: "A" Rider.
Ribbons to 6th
CLASS # 179– SHORT/LONG STIRRUP EQUITATION FLAT: This is designed for beginner child or
adult riders. No rider may cross enter between this division and any other Hunter or Equitation
class where fences are over 2'6". Horses are NOT restricted.
Ribbons to 6th

High point rider for each group

                                                                                           12
DIVISION – MEDAL CLASSES

ENTRY FEES:      $35.00/CLASS

CLASS # 180 – COMBINDED PONY HUNTER MEDAL CLASS:
Not rated for E.C. Awards
Refer to Article G1006.3A for pony jump heights.
MEDAL AND RIBBONS to 6th
No change of tack or equipment is permitted between over fences and on the flat sessions. See
Article G1005
Scoring: 60% over fences and 40% on the flat.
Second phase, on the flat: All contestants or a minimum of eight shall be called back to perform at a
walk, trot and canter. From a minimum of four of the contestants, the judge must call for a minimum of
two or more requirements from Article G1009, Tests.
Stallions may not be ridden
Trainers may walk the jumping course with riders.

CLASS # 181 - PRE CHILDREN / ADULT-AMATEUR HUNTER MEDAL CLASS:
Not rated for E.C. Awards
This class will be run as Article G1105.
Maximum height 0.75 m (2'6")
Same restrictions as division.
MEDAL AND RIBBONS to 6th
No change of tack or equipment is permitted between over fences and on the flat sessions. See
Article G1005
Scoring: 60% over fences and 40% on the flat.
Second phase, on the flat: All contestants or a minimum of eight shall be called back to perform at a
walk, trot and canter. From a minimum of four of the contestants, the judge must call for a minimum of two
or more requirements from Article G1009, Tests.
Stallions may not be ridden
Trainers may walk the jumping course with riders.

CLASS # 182 - JUMP CANADA (JC) HUNTER MEDAL CLASS:
ARTICLE G1105
Maximum height 1.10m (3'6")
JC Hunter Medal class is restricted to junior riders ONLY.
COURSE MAY NOT BE CHANGED OR ALTERED FOR PONIES.
ARTICLE G1105.4
MEDAL AND RIBBONS to 6th
No change of tack or equipment is permitted between over fences and on the flat sessions. See
Article G1005
Riders in a JC Medal Class may not cross enter into a 3' (0.9m) medal class at the same
competition.
Second phase, on the flat: All contestants or a minimum of eight shall be called back to perform at a
walk, trot and canter. From a minimum of four of the contestants, the judge must call for a minimum of two
or more requirements from Article G1009, Tests.
Scoring: 60% over fences and 40% on the flat.
Trainers may walk the jumping course with riders.

                                                                                              13