OFFICIAL RIDE GUIDE TOURDOWNUNDER.COM.AU - Santos Tour Down Under
Page content transcription
If your browser does not render page correctly, please read the page content below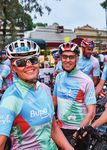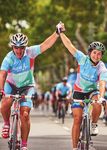 CONTENTS
Welcome                         5    Start 4: Goolwa Site Map       42
Training Tips with UniSA        6    Start 4: Goolwa Route Notes    43
City of Adelaide Tour Village   8    Start 4: Goolwa Start          44
                                              Information
Pre-event Check-in              8
                                     Strathalbyn Finish Map         47
Event Jersey                    8
                                     Strathalbyn Finish             48
ID Tag                          9    Information
Mechanical Support              10   Photos and Certificates        50
Refreshment Stations            12   Mike Turtur's Top 10 Training 52
Medical Assistance              16   Tips
Road Rules for all Cyclists     17   Is your bike as fit as you are? 54
Signage and Marshals            18   Riding in a Group              57
Be Prepared                     20   Emergency Procedures           59
Route Map / Profile             22   Cancellation / Amendment       59
                                     Policy
Start 1: Glenelg Site Map    23
Start 1: Glenelg Route Notes 24
Start 1: Glenelg Start          27   This ride guide is provided to all
         Information                 registered participants of the 2019
Start 2: Myponga Site Map       30   Challenge Tour. For your safety, please
Start 2: Myponga Route          31   make sure you read it before the event.
         Notes
Start 2: Myponga Start          33   IMPORTANT PHONE NUMBERS
         Information                 IN AN EMERGENCY CALL: 000 or 112
Start 3: Victor Harbor          36   To withdraw from the ride:
         Site Map                    (08) 8463 4760
Start 3: Victor Harbor          37   For en-route support:
         Route Notes
                                     (08) 8463 4760
Start 3: Victor Harbor          39
         Start Information           Mechanical support will be located
                                     at each start location and every
                                     refreshment station along the route.

4   TOURDOWNUNDER.COM.AU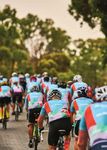 WELCOME
WELCOME TO THE 2019 CHALLENGE TOUR
PRESENTED BY THE ADVERTISER
Congratulations on registering to be a part of the Challenge Tour
presented by The Advertiser, part of the Subaru Breakaway Series, the
official recreational ride program of the 2019 Santos Tour Down Under.
This event is a unique opportunity to ride the Stage 5 route of the
Santos Tour Down Under, the same route on the same day as the
world's elite riders.
With all riders in 2019 finishing in Strathalbyn, participants will ride one of
four distances including 158.7km from Glenelg, 102.0km from Myponga,
60.0km from Victor Harbor and 34.5km from Goolwa.
Whether you are taking part on your own or as part of a team, you can
look forward to a fun and challenging ride. It's a great way to see some of
the best parts of South Australia, enjoying a chat with your fellow riders
and perhaps even setting a goal to beat your personal best time.
This ride guide is your handbook to the Challenge Tour. It contains helpful
information about the four ride options, car parking, transport and
refreshment stations as well as emergency procedures to help you enjoy
the ride safely.
This guide has been designed as an easy reference manual, so remember
to read it before event day and print any pages you want to take along with
you to the event.
On behalf of the Santos Tour Down Under we wish you the best of luck
riding your challenge on Saturday 19 January 2019.
Enjoy the ride!

                                                                              5
TRAINING TIPS WITH UNISA
Preparing for the Santos Tour Down Under's Challenge Tour presented
by The Advertiser means ensuring bodies, as well as bikes, are ready.
Professor Timothy Olds, from the University of South Australia's School of
Health Sciences, shares some well-evidenced advice.

IT WON'T HAPPEN OVERNIGHT
Preparation for any event should start with general long-term fitness.
"There are guidelines recognised around the world now suggesting adults
should get 150 to 300 minutes physical activity a week," Professor Olds
says. "So that's 30 minutes to an hour, five days a week, every week. For
the rest of your life."
That means jumping on the saddle sooner rather than later to increase
your fitness and endurance well before the Challenge Tour arrives. Even
short rides to and from work make all the difference!

MORNING OR EVENING?
Regarding when you train, Professor Olds notes a few trade-offs might be
needed.
"The best time to train to form a habit is the morning; but the best time in
terms of performance is the afternoon. In terms of fitness benefit, it makes
no difference."
You may decide to set the alarm an hour earlier tomorrow or leave the
office sooner (if you can) to add the kilometres in.

WIND IN HAIR
Training may be about preparing for the Challenge Tour, but there's no
reason you shouldn't enjoy it too.
"There's a pretty strong body of evidence people are happier training
outside, rather than indoors," Professor Olds says.

6    TOURDOWNUNDER.COM.AU
TRAINING TIPS WITH UNISA
So, boost your happiness by basking in the sunshine while you ride your
bike and keep the indoor training for those chilly winter weeks.

LONE WOLF OR TEAM PLAYER?
Grab your friends and set the dates for your group rides.
"There is also very strong evidence that people who exercise with social
support, whether that's in a group or with a partner, are much more likely
to stick to their routine," says Professor Olds.
You'll also be able to celebrate your achievement at the finish line together,
making it twice as sweet.

TAPERING OFF
Finally, know when enough is enough.
"The week before the event, reduce your training load dramatically," says
Professor Olds.
"Carbohydrate loading, a super-high carb meal the days before the event,
used to be very popular. Nowadays endurance athletes tend to have a high
carb diet generally leading up to the event."

                                                                             7
GENERAL INFORMATION
CITY OF ADELAIDE TOUR VILLAGE
Saturday 12 January-Sunday 20 January 2019
Victoria Square/ Tarntanyangga
Walk amongst the world's best cyclists and check out the latest cycling
gear in the City of Adelaide Tour Village.
The largest Bike Expo in Australia is located in Adelaide's CBD, this is
the heart and soul of the event, the place to go to immerse yourself in all
things Santos Tour Down Under and cycling. Watch the team mechanics at
work, test ride the newest bikes, watch the race on the big screen, check
out the latest cycling equipment and tech, be inspired and deck yourself
out like the pros or simply sit back with fabulous food and wine.

CHALLENGE TOUR PRE-EVENT CHECK IN
 Saturday 12 January 2019                            3:00pm–7:00pm
 Sunday 13 January 2019                              Closed
 Monday 14 January 2019                              3:00pm–7:00pm
 Tuesday 15 January 2019                             Closed
 Wednesday 16 January 2019                           3:00pm–7:00pm
 Thursday 17 January 2019                            Closed
 Friday 18 January 2019*                             3:00pm–7:00pm
*Interstate and international visitors

INDIVIDUAL JERSEY AND ID TAG COLLECTION
Individual participants can collect their jersey and ID tag at any of the pre-
event check-in sessions listed above. Please bring your booking number
and personal ID with you.
Individual jerseys, which have not been collected at one of the pre-event
check-in sessions, can be collected at your nominated start location on
ride day.

8    TOURDOWNUNDER.COM.AU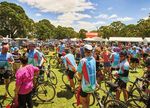 GENERAL INFORMATION
TEAM JERSEY AND ID TAG COLLECTION
A team representative must collect ALL the team jerseys at either the
Saturday or Monday pre-event check-in sessions and distribute them to
each team member, before commencing the ride.
Unless previously arranged in writing, team jerseys will NOT be available
for collection on Wednesday, Friday or the morning of the ride.

CHALLENGE TOUR ID TAG
You will receive an official ID tag at check-in. This ID tag is not just your
entry to the event, it is your unique identification, providing us with vital
information to be used in the event of a serious accident or an emergency.
For this reason, your ID tag is NOT transferable and MUST be clearly visible
at all times throughout the ride. Using someone else's tag compromises
our ability to render assistance in the case of a serious incident and may
result in miscommunication to your loved ones.
Your official ID tag will record your ride time. Your time will be published
online after the ride.

JERSEY SWAP
On Friday 18 January 2019 between 4:30pm and 6:00pm participants may
attempt to swap their jersey with other participants, or with any spare
jerseys. The jersey swap location will be in the Challenge Tour registration
marquee in the City of Adelaide Tour Village. Please note the jersey must
NOT be worn and jerseys with team names cannot be swapped. Sizes are
subject to availability.

NO JERSEY, NO ID TAG = NO RIDE
You MUST wear the official 2019 Challenge Tour jersey or 2019 Ride for a
Reason jersey for the duration of the ride and you MUST display your ID
tag, as this identifies you as a participant of the event.
You will not be able to participate in the ride without both of these.
No Jersey and ID Tag = No Ride
                                                                               9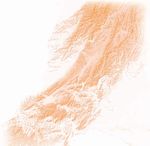 GENERAL INFORMATION
Security will be enforcing that all participants have on display their
ID tag and are wearing the official jersey. Failure to comply with both
requirements will exclude you from starting, entering refreshment stops,
closed roads and riding under the finish arch.
The event has ordered jerseys based on your specified size at the time you
registered. It may be possible for you to swap your Challenge Tour jersey
with another registered rider before the event by attending the Jersey
Swap (refer to the previous page).

CLOAKROOM
A complimentary cloakroom transfer service is available to all participants.
Please locate the cloakroom vehicle at your start location to check-in your
items. There will be a cloak collection point at the finish in Strathalbyn.

MECHANICAL SUPPORT
Mechanics will be available at all start locations and refreshment stops en-
route to assist with any unexpected mechanical issues. A limited number
of replacement products will be available at a small cost.
Should you experience difficulties and you are unable to get to one of
the designated locations please call the Challenge Tour call centre on
(08) 8463 4760 and they can arrange to get you to a mechanic. Please
rest your bike upside down on its saddle beside the road so that support
personnel can recognise you need help.

SWEEP VEHICLE SUPPORT
In the event of an accident or breakdown, sweep vehicle officials will
endeavour to transport you and your bike to the nearest refreshment stop
or to the finish where you may receive assistance.
Sweep vehicles travel the entire route and will stop for you if they see your
bike resting on its saddle, but we advise you to call the Challenge Tour call
centre on (08) 8463 4760, as we will be monitoring our sweeps and can best
direct a driver to you.

10   TOURDOWNUNDER.COM.AU
GENERAL INFORMATION
CLOSING TIMES OF EVENT SERVICES
Please select the most appropriate start distance and speed category
to ensure you will arrive into Strathalbyn by 3:00pm. Arriving by this
time should allow you to ride under the official WorldTour finish arch in
Strathalbyn (please note this time may be adjusted slightly on the day
pending the progress of the UCI WorldTour race). If you do not feel you
can make it to the finish by 3:00pm, please ensure you choose a more
appropriate starting distance.
An alternate finish on King Street, Strathalbyn will be activated for riders
who arrive between 3:00pm and 4:00pm. The Challenge Tour finish area
will close at 4:00pm. Please note that it may be decided on the day to
activate the alternative finish prior to 3:00pm pending the progression of
the UCI WorldTour race and their expected arrival time into Strathalbyn.
Event services will progressively close down on route no later than the times
listed below. Event services could be closed earlier if the last official vehicle,
the green light vehicle, passes through before these nominated times.

REFRESHMENT SITE CLOSE TIMES:
 R1                           Old Noarlunga                          9:00am
 R2                           Sellicks Hill                          10:30am
 R3                           Yankalilla                             11:30am
 R4                           Victor Harbor                          1:00pm
 R5                           Goolwa                                 2:00pm
 R6                           Currency Creek                         2:45pm
 Finish                       Strathalbyn under main arch            3:00pm
 Alternative Finish           Strathalbyn                            4:00pm
The event's green light vehicle will be the last official vehicle on route and
will advise those who need to retire.
If you do fall behind the green light vehicle, please retire gracefully. Your ID
number will be reported to the call centre by our green light vehicle driver

12   TOURDOWNUNDER.COM.AU
GENERAL INFORMATION
and you will be recorded as a DNF (did not finish). A sweep vehicle can
return you and your bicycle to the finish at Strathalbyn.
Changes can be made to your start location up until 5:00pm (ACST)
Wednesday 9 January 2019 or at registration when collecting your
jersey and ID tag. Requests to increase your riding distance will incur an
additional fee. SATC will not refund any portion of amounts paid to reduce
your Challenge Tour distance. Please contact the Challenge Tour team on
08 8463 4701 or bookings@sa.gov.au for any booking changes or enquiries.

REFRESHMENT STATIONS
All riders must start the ride with at least two x 750mL water bottles and/
or a hydration pack, as well as snacks to eat along the way. Water and SIS
nutrition products will be available at each start location and there will be
refreshment stations along the route. Please ensure you stop and refuel at
each point:
 REFRESHMENT STOP             OFFERING                            KM TRAVELLED
 Old Noarlunga (Noarlunga H2O, SIS nutrition product,                 30.0
 Recreational Ground)     first aid, toilets & mechanic
 Sellicks Hill                H2O, SIS nutrition product,             48.0
 (Victory Hotel car park)     first aid, toilets & mechanic
 Yankalilla                   H2O, food, SIS nutrition product,       71.0
 (Bungala House)              first aid, toilets & mechanic
 Victor Harbor                H2O, SIS nutrition product,             98.7
 (Investigator College)       first aid, toilets & mechanic
 Goolwa                       H2O, food, SIS nutrition product,      124.2
 (Investigator College)       first aid, toilets & mechanic
 Corner Quarry Road           H2O, SIS nutrition product,            136.5
 and Alexandrina Road         first aid, toilets & mechanic
 Finish Strathalbyn           Lunch                                  158.7

Please note that these distances are calculated based on the distance
travelled from the 158.7km Glenelg start.
                                                                             13
GENERAL INFORMATION
KEEPING HYDRATED
Heat exhaustion can be avoided by following these simple tips:
• Drink enough fluid to replace your sweat.
• Refill your water bottle at every opportunity.
• Remind your friends and team members to drink.
• Don't ignore the signs of heat exhaustion: dizziness, fatigue, weakness,
  headache, nausea, unsteadiness, rapid pulse or shortness of breath.
• Call for assistance if you or your friend is suffering from any one of
  these heat exhaustion symptoms or seek medical assistance at a
  refreshment station.

HOW MUCH FLUID DOES YOUR BODY NEED DURING EXERCISE?
Before: Always start your ride well hydrated. Drink 300-500mL of fluid in
the 15 minutes prior to your ride.
During: Aim to drink 150-250mL every 15 minutes to offset fluid losses –
drinking smaller volumes more frequently minimises stomach discomfort.
Remember, the more you sweat, the more you need to drink. South
Australia's dry climate means that you will probably sweat more than you
are aware of.
After: How much fluid you need depends on how much you lose. Try to
drink 1L of water for every hour of exercise.

WHAT SHOULD YOU DRINK?
Don't overlook water as a great fluid choice and it is easily accessible.
Sports drinks are suitable during and after longer, higher intensity rides
such as the Challenge Tour, as they contain carbohydrates (4-8%) and
electrolytes to aid fluid absorption. Carbohydrates provide an added energy
source and electrolytes replace salts lost in sweat.

14   TOURDOWNUNDER.COM.AU
GENERAL INFORMATION
MEDICAL ASSISTANCE
St John Ambulance Event Health Services staff will be keeping you
safe at this event. If you need assistance they can be found en-route at
refreshment stops as well as at the finish in Strathalbyn.
St John Ambulance is a not for profit organisation supporting the
community with First Aid and Healthcare services at events such as the
Santos Tour Down Under and the Challenge Tour. You can support St John
in a variety of ways – to find out how to get involved visit stjohnsa.com.au

SA Ambulance Service has also been engaged to assist with medical
situations on the Challenge Tour. Event Management recommends that all
cyclists insure themselves for Personal Accident, Ambulance Cover, and
travel (if applicable) suitable for their needs.

16   TOURDOWNUNDER.COM.AU
ROAD RULES FOR ALL CYCLISTS
The Challenge Tour is an open public road event meaning you will be
sharing the road with other traffic.
You must obey ALL South Australian Road Rules.
The South Australia Police will be patrolling the route. Any riders who
breach the road rules may be fined.
• All participants MUST wear an approved Australian Standards bicycle
  helmet.
• All riders are required to install adequate lights to their bicycles and
  illuminate their lights pre-sunrise.
• Ride in single file where possible and no more than two abreast at any time.
• Pass only in single file, and only on the right of other riders.
• Move to the left to allow motor vehicles to overtake.
• Be aware of your fellow riders and other traffic. Indicate and call out your
  intention to slow down, stop or change direction.
• When climbing DO NOT zig zag and do not cross the white line in the centre
  of the road. If you need to walk do so on the far-left hand side of the road.
• Do not use MP3 players / iPods / mobile phones or headphones whilst
  riding.
• Obey the course marshals' directions – they are there for your safety.
• Be sociable and safe.
• Private support vehicles are not permitted en-route. Vehicles belonging to
  family and friends must use an alternative route to the finish.

MOVE OVER FOR THE PROS
The Santos Tour Down Under UCI WorldTour race is held under a
complete road closure. If you are still on the route when the first
WorldTour riders catch up to you, the Police will direct you to move off the
road until ALL professional riders and event vehicles have safely passed –
this may take up to 30 minutes.

                                                                             17
SIGNAGE AND MARSHALS
From start to finish, arrows and other directional signage will mark the
course of the route.
Signs will also indicate when you are approaching a refreshment stop.
Marshals and officials will be en-route, either in vehicles or at stationary
posts. They will be clearly identifiable in high visibility vests or event
uniform.
The marshals are not authorised to stop motorists. Their role is to
assist with the safety of all cyclists – please listen to and obey their
instructions.
There are some train crossings on route and again you must obey the
road rules and stop at all crossings when required.
To familiarise yourself with the ride route prior to the Challenge Tour,
or to keep track of your progress when stopped, we encourage you
to download the GPS enabled map from the Santos Tour Down Under
website at tourdownunder.com.au/challengetour

18   TOURDOWNUNDER.COM.AU
BE PREPARED
• Wear your official ride jersey and ID tag.
• Save this number in your mobile phone: (08) 8463 4760. Call this
  number if you are not able to finish and need to de-register, for roadside
  assistance and/or mechanical help.
• Bring your mobile phone and small change to make a phone call. There
  might be significant stretches along the route without mobile phone
  coverage.
• Ride with at least two x 750mL water bottles and/or hydration pack/s.
• Stop at each refreshment stop to rest and refill your water bottles – it is
  better to stop, drink and cool down than to risk dehydration.
• Protect yourself from sun exposure with SPF30+ sunscreen.
• Carry a pump, spare tube and puncture repair kit.
• Bring a credit card or some money in case you require mechanical
  assistance.
• NO participant under the age of 18 should be riding without the
  supervision of an adult.
Look out for each other. If you find someone in distress, stop and offer help
– just being there can be all the support that is needed.
Challenge Tour marshals and/or officials reserve the right to stop an
individual's ride for health and safety reasons.

BE PREPARED
Event Management recommends that all cyclists insure themselves for
Personal Accident, Ambulance Cover, and travel (if applicable).
You are strongly advised to watch the weather forecast prior to the event
and bring appropriate clothing, pre-event hydration and sun protection.
The latest weather information can be found on bom.gov.au
Participants in the Challenge Tour ride at their own risk.

20   TOURDOWNUNDER.COM.AU
Subaru Levorg 1.6 GT Premium AWD*

The 2019 Subaru Levorg Sportswagon is here to make every moment of every day
faster, better and more fun. Perfect for cyclists, with a ground-breaking combination
of space, style and performance, this is no ordinary wagon.

With a direct injection, turbocharged horizontally-opposed Boxer 4-cylinder engine
combined with Symmetrical All-Wheel Drive and loads of high tech features, the
Levorg Sportswagon gives you big value.

Make the most of every moment, every day, in the new Subaru Levorg Sportswagon.

*Model Shown - Subaru Levorg 1.6GT Premium AWD with optional accessory roof racks and bicycle.
CHALLENGE TOUR
                                                       SATURDAY 19 JANUARY 2019
                                            CHALLENGE TOUR
                                                       START 1: GLENELG TO STRATHALBYN / 158.7KM
                                                       START 2: MYPONGA TO STRATHALBYN / 102KM
                                            ROUTE MAP/PROFILE
                                                       START 3: VICTOR HARBOR TO STRATHALBYN / 60KM
                                                       START 4: GOOLWA TO STRATHALBYN / 34.5KM

                                                                                                             START 1:                                          GLENELG
                                                                                                             158.7KM

                                      0                                     10km
                                                                                                                                                                   Sturt

                              M           Subaru King of the Mountain

                                          Start 1: Glenelg to Strathalbyn

                                          Start 2: Myponga to Strathalbyn

                                          Start 3: Victor Harbor to Strathalbyn

                                          Start 4: Goolwa to Strathalbyn

                                          Water Stop             Medical Support
                                                                                                                                             Old Noarlunga
                                          Food Stop              Mechanical Support

                          HOSTS

                                                                                                                                                                                                                                                                                                                                    FINISH:
                                                                                                                                                                                                                                                                                                                                    STRATHALBYN
                                                           Subaru King of the Mountain
                                                           Main South Road,
                                                           Sellicks Hill
                                                           Category 2 Climb                                              Sellicks Hill
                                                           Climb Distance: 5.4km                       M2
                                                           Grade: 1.94%
                                                           Meter Climbed: 153m
                                                                                                                                     START 2:
                                                                                                      Myponga                        102.0KM
                                                                                                                                                                                                                  Currency Creek

                                                 Yankalilla
                                                                                                                                                                                                                                                                         START 4:
                                                                                                                                                                                                                                                                         34.5KM
                                                                                                            Inman Valley                                                                                      Middleton
                                                                                                                                                                                                                                                                 Goolwa
                                                                                                                                                                                                                      Port Elliot
                                                                                                                                     START 3:                                          Victor Harbor
                                                                                                                                     60.0KM
                                                                                                                                                                                                                                             / 60.0km
                                                                                                                                                   / 102.0km

                                                                                                                                                                                                                                          / 60.0km
                             Glenelg / 158.7km

                                                                                                                                               / 102.0km

                                                                                                                                                                                                                                                                                                  4: / 34.5km

                                                    Total Ascent: 1844m
                          Glenelg / 158.7km

                                                                                                                                                                                                                                                                                                                   Currency Creek
                                                                                                                                                  1.94%
                                                                                      Old Noarlunga

                                                                                                                                                                                                                                                                                            Goolwa / 34.5km

                                                 Total Ascent: 1844m
                                                                                                                                                                                                                                   3: Harbor
                                                                                                                                                                                                         Valley

                                                                                                                                                                                                                                                                                                                                               Strathalbyn
                                                                                                                                                                                                                                                                                                                Currency Creek
                                                                                                                                               1.94%
                                                                                   Old Noarlunga

                                                                                                                     Sellicks Hill

                                                                                                                                              HillHill

                                                                                                                                                                                                                                   Harbor
                                                                                                                                                                                                      Valley

                                                                                                                                                                                                                                                                                                                                            Strathalbyn
                                                                                                                                                                                                                                                                            Middleton
                                                                                                                                                                                                                                                           Port Elliot
                                                                                                                                                                      Yankalilla
                             START 1:

                                                                                                                                             2: 2:

                                                                                                                                                                                                                                                                                              START 4:
                                                                                                                                        Myponga

                                                                                                                                                                                                                                                                                                                                               FINISH:
                                                                                                                  Sellicks Hill

                                                                                                                                                                                                                                      3:
                                                                                                                                        Gradient
                                                                                                                                        Sellicks

                                                                                                                                                                                                                                                                                              Goolwa
                                                                                                                                                                                                                                                                         Middleton
                                                                                                                                                                                                                                                        Port Elliot
                                                                                                                                                                   Yankalilla
                                                                                                                                        START

                                                                                                                                                                                                   Inman

                                                                                                                                                                                                                               START
                          START 1:

                                                                                                                                     Myponga

                                                                                                                                                                                                                                                                                                                                            FINISH:
                                                                                                                                                                                                                               Victor
                                                                                                                                     Gradient
                                                                                                                                     Sellicks

                                                                                                                                     START

                                                                                                                                                                                                                                                                                            START
                                                                                                                                                                                                Inman

                                                                                                                                                                                                                            START
                                                                                                                                                                                                                            Victor

                          250
      Altitude (metres)

                 250200
Altitude (metres)

                 200 150
                 150100
                 10050
                                                                                                                                       M
                 50                                                                                                                    M
                                     0                                   20                                  40                                         60                                 80                                   100                                                     120                                 140             158.7
                             0                                      20                                      40                                         60                          Distance 80
                                                                                                                                                                                            (kilometres)                         100                                                      120                                 140              158.7
                                                                                                                                                                                   Distance (kilometres)
START 1: GLENELG
SITE MAP
                                                                       ANZA C HIGH WAY

                                                                                  Start arch

                                                                                  Rider direction
                 1
                                                                                  Information,
                                                                                  cloak room,
                                                                                  mechanic &
                                                                                  medical
        COLLEY
                                                                                  Water
       RESERVE
                                                                                  Toilets

                                                                                  Closed road
                                                          DUTT ON STRE ET
                       2
                                                                               Marshalling area
                                                                                1 30km/h or over
                                                          AUG USTA STRE ET
                     COLL EY TERR ACE

                                                                                2 25-30km/h

                                                                                3 20-25km/h
                                        DURH AM STRE ET

                                                                                4 Under 20km/h

                              3

                                  4

                                                               JET TY ROA D

                                                                                                  23
START 1: GLENELG
ROUTE NOTES
SATURDAY 19 JANUARY 2019                ROUTE: GLENELG TO STRATHALBYN
DISTANCE: 158.7KM                       START: 6:00AM
 LOCATION                                                            KM        KM
                                                                  TRAVELLED   TO GO
 Colley Terrace, Glenelg                                            0.0       158.7
 Ride start
 Right turn from Colley Terrace on to Anzac Highway, Glenelg        0.3       158.4
 Right turn from Anzac Highway on to Brighton Road, Glenelg         1.0       157.7
 Left turn from Brighton Road on to Diagonal Road, Glenelg East     2.0       156.7
 Left turn from Diagonal Road on to Oaklands Road, Glengowrie       3.6       155.1
 Right turn from Oaklands Road on to Marion Road, Park Holme        6.0       152.7
 Marion Road, Sturt at overhead road sign                           9.2       149.5
 Right turn from Marion Road on to Southern Expressway, Sturt       9.4       149.3
 Exit Southern Expressway on to Main South Road,                    27.3      131.4
 Huntfield Heights
 Left turn from Main South Road on to Patapinda Road,               27.5      131.2
 Old Noarlunga
 Patapinda Road at Old Noarlunga Hotel, Old Noarlunga               29.5      129.2
 Refreshment Stop – Old Noarlunga                                   30.0
 (Noarlunga Recreational Ground)
 Left turn from Patapinda Road on to Main South Road,               30.3      128.4
 Old Noarlunga
 Main South Road at Robinson Road/Griffiths Drive,                  31.6      127.1
 Old Noarlunga
 Main South Road at Flour Mill Road/Port Road roundabout,           40.5      118.2
 Aldinga
 Refreshment Stop – Sellicks Hill (Victory Hotel car park)          48.0
 Main South Road, at gravel siding, Sellicks Hill                   53.1      105.6
 Main South Road at Myponga Hall, Myponga                           56.4      102.3

24   TOURDOWNUNDER.COM.AU
START 1: GLENELG
ROUTE NOTES – CONTINUED
LOCATION                                                           KM        KM
                                                                TRAVELLED   TO GO
MYPONGA START 2 JOINS HERE                                        56.7      102.0
Left turn from Main South Road on to Main Street, Yankalilla      70.1      88.6
Refreshment Stop – Yankalilla (Bungala House)                     71.0
Main Street becomes Inman Valley Road at Doctors Hill Road,       71.7      87.0
Yankalilla
Inman Valley Road at Inman Valley Memorial Hall, Inman Valley     83.1      75.6
Refreshment Stop – Victor Harbor (Investigator College)           98.7
VICTOR HARBOR START 3 JOINS HERE                                  98.7      60.0
Left turn at roundabout from Inman Valley Road on to             100.1      58.6
Armstrong Road, Victor Harbor
Armstrong Road at Crozier Road, Victor Harbor                    101.5      57.2
Armstrong Road at Greenhills Road, Victor Harbor                 102.5      56.2
Armstrong Road becomes Welch Road at Waggon Road,                104.6      54.1
Victor Harbor
Right turn at the roundabout from Welch Road on to               105.8      52.9
Adelaide Road, Hindmarsh Valley
Left turn at the roundabout from Adelaide Road on to             108.1      50.6
Port Elliot Road, Hayborough
Port Elliot Road becomes North Terrace at St Lukes Street,       110.9      47.8
Port Elliot
North Terrace at Port Elliot Uniting Church, Port Elliot         111.8      46.9
North Terrace becomes Port Elliot Road at                        112.3      46.4
Strangways Terrace, Port Elliot
Port Elliot Road becomes Goolwa Road at Ocean Road/              115.7      43.0
Mindacowie Terrace, Middleton
Goolwa Road at Middleton General Store, Middleton                116.1      42.6
Goolwa Road, Middleton                                           116.4      42.3
Rail crossing (Cockle Train)

                                                                                    25
START 1: GLENELG
ROUTE NOTES – CONTINUED
 LOCATION                                                             KM        KM
                                                                   TRAVELLED   TO GO
 Goolwa Road becomes Port Elliot Road at Petersen Road,             117.4      41.3
 Middleton
 Port Elliot Road becomes Hutchinson Street at Foster Place         122.3      36.4
 roundabout, Goolwa
 Hutchinson Street, Goolwa                                          122.6      36.1
 Rail crossing (Cockle Train)
 Left turn from Hutchinson Street on to Hays Street, Goolwa         122.9      35.8
 Left turn from Hays Street on to Cadell Street, Goolwa             123.1      35.6
 Cadell Street at Goolwa Hotel, Goolwa                              123.3      35.4
 Refreshment Stop – Goolwa (Investigator College)                   124.2
 GOOLWA START 4 JOINS HERE                                          124.2      34.5
 Cadell Street becomes Alexandrina Road at Corio Terrace, Goolwa    124.3      34.4
 Alexandrina Road, Currency Creek                                   126.9      31.8
 Rail crossing (Cockle Train)
 Alexandrina Road, Currency Creek                                   131.9      26.8
 Rail crossing (Cockle Train)
 Refreshment Stop – Corner Quarry Road and Alexandrina Road         136.5
 Alexandrina Road becomes Sandergrove Road, Strathalbyn             155.9      2.8
 Left turn at the roundabout from Sandergrove Road on to            157.1      1.6
 West Terrace Strathalbyn
 Right turn from West Terrace on to North Parade, Strathalbyn       157.9      0.8
 Right turn from North Parade on to Commercial Road,                158.1      0.6
 Strathalbyn
 Commercial Road becomes Dawson Street at Albyn Terrace,            158.6      0.1
 Strathalbyn
 Dawson Street, Strathalbyn at IGA                                  158.7      0.0
 Ride finish

26   TOURDOWNUNDER.COM.AU
START 1: GLENELG
START INFORMATION
SATURDAY 19 JANUARY 2019            ROUTE: GLENELG TO STRATHALBYN
DISTANCE: 158.7KM                   START: 6:00AM
PARTICIPANT FACILITIES
Colley Reserve, corner of Colley Terrace and Anzac Highway, Glenelg (open
from 5:00am).

MARSHALLING AREA & START
Colley Terrace, Glenelg
Please arrive in the marshalling area at least 20 minutes prior to the start.

SAFETY BRIEFING
5:50am within the marshalling area.

GETTING TO GLENELG
Glenelg is a 20-minute drive south-west of the Adelaide CBD. From the
CBD head south west along Anzac Highway.

GLENELG CAR PARKING AND DROP OFF
There is no designated car parking at Glenelg, but there is parking in the
surrounding streets. Please observe parking restrictions.

COACH TRANSFERS
There will be no coach transfers to Glenelg given its close proximity to the
CBD.

JERSEY AND ID TAG COLLECTION
Participants who have not collected their event ID tag and jersey at one of
the pre-event check-in sessions between 12-18 January 2019 must collect
them at the information area located on Colley Reserve the morning before
starting the ride.

                                                                             27
START 1: GLENELG
START INFORMATION
Your jersey and ID tag are your tickets to the event and your access to
all food and refreshment stops on route and at the finish. You MUST
be wearing your official 2019 Challenge Tour jersey and ID tag before
proceeding to the start line and throughout the ride. If you are not wearing
the correct jersey and ID tag you will not be able to enter the starts,
refreshment stops, closed roads nor ride under the finish arch.
No Jersey and ID Tag = No Ride

PARTICIPANT FACILITIES
At Colley Reserve, corner of Colley Terrace and Anzac Highway, Glenelg:
• Information area, jersey and ID tag collection
• Cloakroom, where you can deposit small bags of clothing to be
   transported and collected at the finish
• Toilets
• Water and SIS nutrition products
• Medical support
• Mechanical support

START
The Glenelg start line is located on Colley Terrace. The fenced area leading
up to the start line will be marked with speed indicators. Participants will
need to place themselves in a speed category based on their nominated
estimated average speed. If you are riding in a group or team, you will need
to select the category that corresponds to the slowest rider.
Speed categories are:
1. 30km + per hour
2. 25-30km per hour
3. 20–25km per hour
4. Under 20km per hour
Riders must assemble within the fenced area behind the start line. There
will be an important safety briefing at 5:50am followed by the official
countdown. At the end of the countdown, riders will pass through the
official Challenge Tour arch to commence their ride.
28   TOURDOWNUNDER.COM.AU
START 1: GLENELG
START INFORMATION
The South Australia Police will escort all riders from the start for a short
distance. However, this escort does NOT represent a road closure and
riders MUST obey normal road rules, including stopping at any red traffic
signals, railway crossings, stop signs and obeying the instructions of South
Australia Police or any Challenge Tour official or marshal.
Normal road rules apply during the Challenge Tour and the South Australia
Police will be patrolling the route. Any riders found disobeying the road
rules may be subject to fines under the South Australian Road Traffic Act.
As Glenelg riders will be riding before sunrise, all riders must have
adequate lights installed on their bicycle and illuminate these before
sunrise as per the South Australian Road Traffic Act. Sunrise is predicted to
be at 6:22am on the morning of the ride. However, it is encouraged for the
safety of all riders that lights are kept illuminated throughout your ride.

                                                                           29
START 2: MYPONGA
SITE MAP
                                                             EET
                                                       STR
                                                  ON
                                       CH   INS
                                   HUT
                    OVA

                                                                                              STE
                     L DR

                                                                                               PHE
                          IV

                                                                                                NS
                        E

                                                                                                    ROA
                                                                                                     D
               VE
         DRI
     E

                               1
 RD

                                                                             4
VE

                                                                   3
                                                       2
           Start arch

           Rider direction

           Information,
           cloak room,
           mechanic &
           medical

           Water
                                                                                                           PARKING
           Toilets                                                                                         VEHICLE
                                                                                                          ENTRY/EXIT

     Marshalling area
      1 30km/h or over

      2 25-30km/h                                             PA                     V   AL
                                                                   RKI
                                                                         NG AROUND O
      3 20-25km/h

      4 Under 20km/h

30       TOURDOWNUNDER.COM.AU
START 2: MYPONGA
ROUTE NOTES
SATURDAY 19 JANUARY 2019                ROUTE: MYPONGA TO STRATHALBYN
DISTANCE: 102.0KM                       START TIME: 7:00AM
 LOCATION                                                          KM        KM
                                                                TRAVELLED   TO GO
 Myponga Football Club, Myponga                                   0.0       102.0
 Ride start
 Left turn from Main South Road on to Main Street, Yankalilla     13.4      88.6
 Refreshment Stop – Yankalilla (Bungala House)
 Main Street becomes Inman Valley Road at Doctors Hill Road,      15.0      87.0
 Yankalilla
 Inman Valley Road at Inman Valley Memorial Hall,                 26.4      75.6
 Inman Valley
 Refreshment Stop – Victor Harbor (Investigator College)
 VICTOR HARBOR START 3 JOINS HERE                                 42.0      60.0
 Left turn at roundabout from Inman Valley Road on to             43.4      58.6
 Armstrong Road, Victor Harbor
 Armstrong Road at Crozier Road, Victor Harbor                    44.8      57.2
 Armstrong Road at Greenhills Road, Victor Harbor                 45.8      56.2
 Armstrong Road becomes Welch Road at Waggon Road,                47.9      54.1
 Victor Harbor
 Right turn at the roundabout from Welch Road on to               49.1      52.9
 Adelaide Road, Hindmarsh Valley
 Left turn at the roundabout from Adelaide Road on to             51.4      50.6
 Port Elliot Road, Hayborough
 Port Elliot Road becomes North Terrace at St Lukes Street,       54.2      47.8
 Port Elliot
 North Terrace at Port Elliot Uniting Church, Port Elliot         55.1      46.9
 North Terrace becomes Port Elliot Road at                        55.6      46.4
 Strangways Terrace, Port Elliot
 Port Elliot Road becomes Goolwa Road at Ocean Road/              59.0      43.0
 Mindacowie Terrace, Middleton
 Goolwa Road at Middleton General Store, Middleton                59.4      42.6
                                                                                    31
START 2: MYPONGA
ROUTE NOTES – CONTINUED
 LOCATION                                                          KM        KM
                                                                TRAVELLED   TO GO
 Goolwa Road, Middleton                                           59.7      42.3
 Rail crossing (Cockle Train)
 Goolwa Road becomes Port Elliot Road at Petersen Road,           60.7      41.3
 Middleton
 Port Elliot Road becomes Hutchinson Street at Foster Place       65.6      36.4
 roundabout, Goolwa
 Hutchinson Street, Goolwa                                        65.9      36.1
 Rail crossing (Cockle Train)
 Left turn from Hutchinson Street on to Hays Street, Goolwa       66.2      35.8
 Left turn from Hays Street on to Cadell Street, Goolwa           66.4      35.6
 Cadell Street at Goolwa Hotel, Goolwa                            66.6      35.4
 Refreshment Stop – Goolwa (Investigator College)
 GOOLWA START 4 JOINS HERE                                        67.5      34.5
 Cadell Street becomes Alexandrina Road at Corio Terrace,         67.6      34.4
 Goolwa
 Alexandrina Road, Currency Creek                                 70.2      31.8
 Rail crossing (Cockle Train)
 Alexandrina Road, Currency Creek                                 75.2      26.8
 Rail crossing (Cockle Train)
 Refreshment Stop – Corner Quarry Road and
 Alexandrina Road
 Alexandrina Road becomes Sandergrove Road, Strathalbyn           99.2      2.8
 Left turn at the roundabout from Sandergrove Road on to         100.4      1.6
 West Terrace Strathalbyn
 Right turn from West Terrace on to North Parade, Strathalbyn    101.2      0.8
 Right turn from North Parade on to Commercial Road,             101.4      0.6
 Strathalbyn
 Commercial Road becomes Dawson Street at Albyn Terrace,         101.9      0.1
 Strathalbyn
 Dawson Street, Strathalbyn at IGA                               102.0      0.0
 Ride finish

32   TOURDOWNUNDER.COM.AU
START 2: MYPONGA
START INFORMATION
SATURDAY 19 JANUARY 2019            ROUTE: MYPONGA TO STRATHALBYN
DISTANCE: 102.0KM                   START TIME: 7:00AM
PARTICIPANT FACILITIES
Myponga Football Oval, Oval Drive, Myponga (open from 6:00am).

MARSHALLING AREA & START
Myponga Football Oval, Myponga
Please arrive in the marshalling area at least 20 minutes prior to the start.

SAFETY BRIEFING
6:50am within the marshalling area.

GETTING TO MYPONGA
Avoiding the Southern Expressway, head south west from the CBD along
Anzac Highway. Turn left onto South Road, continuing along Main South
Road. At Old Noarlunga, turn left onto Victor Harbor Road. At Willunga Hill
turn right onto Pages Flat Road then left onto Main South Road to reach
Myponga. Turn left onto Hutchinson Street and right onto Oval Drive.
Allow at least 1 hour 15 minutes drive from Adelaide to Myponga.

MYPONGA CAR PARKING AND DROP OFF
Car parking will be available at the start line near the Myponga Oval as
directed by signage and officials. It is however unsecure, and parking is at
your own risk.

COACH TRANSFERS
Buses to Myponga will begin loading at 4:15am at the Torrens Parade
Ground, which is located on the corner of Victoria Drive and King William
Road, Adelaide. Buses will depart at 5:00am. Coach transfers need to be
pre-booked online by Wednesday 16 January 2019 at tourdownunder.com.au

                                                                            33
START 2: MYPONGA
START INFORMATION
JERSEY AND ID TAG COLLECTION
Participants who have not collected their event ID tag and jersey at one of
the pre-event check-in sessions between 12-18 January 2019 must collect
them at the information area located at the Myponga Football Oval on the
morning before they ride.
Your jersey and ID tag are your tickets to the event and your access to
all food and refreshment stops on route and at the finish. You MUST
be wearing your official 2019 Challenge Tour jersey and ID tag before
proceeding to the start line and throughout the ride. If you are not wearing
the correct jersey and ID tag you will not be able to enter the start,
refreshment stops, closed roads nor ride under the finish arch.
No Jersey and ID Tag = No Ride

PARTICIPANT FACILITIES
At Myponga:
• Information area, jersey and ID tag collection
• Cloakroom where you can deposit small bags of clothing to be
   transported and collected at the finish
• Toilets
• Water and SIS nutrition products
• Medical support
• Mechanical support

START
The Myponga start is at the Myponga Football Oval, Oval Drive, Myponga.
The marshalling area will be marked with speed indicators. Participants
will need to place themselves in a speed category based on their
nominated estimated average speed. If you are riding in a group, you will
need to select the category that corresponds to the slowest rider.
Speed categories are:
1. 30km + per hour                      3. 20–25km per hour
2. 25-30km per hour                     4. Under 20km per hour

34   TOURDOWNUNDER.COM.AU
START 2: MYPONGA
START INFORMATION
Riders need to gather in the marshalling area at Myponga Football Oval,
behind the start line. There will be an important safety briefing at 6:50am
followed by the official countdown. At the end of the countdown, riders will
pass through the official Challenge Tour arch to commence their ride.
The South Australia Police will escort all riders for a short duration after
the start. The escort does NOT represent a road closure and riders MUST
obey normal road rules, including stopping at any red traffic signals,
stop signs and obeying the instructions of South Australia Police or any
Challenge Tour official or marshal.
Normal road rules apply during the Challenge Tour and the South Australia
Police will be patrolling the route. Any riders found disobeying the road
rules may be subject to fines under the South Australian Road Traffic Act.
If riding before sunrise you MUST have working lights on your bike as per
the South Australian Road Traffic Act. Sunrise is predicted to be at 6:22am
on the morning of the ride.

                                                                               35
START 3: VICTOR HARBOR
SITE MAP
                     D
                    ROA
                   LEY
               VAL
              AN
             INM

                                           3        PARKING

                            1
                                2

                                          PARKING
                                          VEHICLE ENTRY/EXIT
                                                                 AD
                                                            S RO
                                                  B A C CHU

                                Start arch                Marshalling area

                                Rider direction            1 25km/h or over

                                Information,               2 20-25km/h
                                cloak room,                3 Under 20km/h
                                mechanic &
                                medical

                                Water

                                Toilets

36   TOURDOWNUNDER.COM.AU
START 3: VICTOR HARBOR
ROUTE NOTES
SATURDAY 19 JANUARY 2019               ROUTE: VICTOR HARBOR TO STRATHALBYN
DISTANCE: 60.0KM                       START TIME: 8:00AM

 LOCATION                                                        KM        KM
                                                              TRAVELLED   TO GO
 Investigator College, Victor Harbor                            0.0       60.0
 Ride start
 Left turn at roundabout from Inman Valley Road on to           1.4       58.6
 Armstrong Road, Victor Harbor
 Armstrong Road at Crozier Road, Victor Harbor                  2.8       57.2

 Armstrong Road at Greenhills Road, Victor Harbor               3.8       56.2
 Armstrong Road becomes Welch Road at Waggon Road,              5.9       54.1
 Victor Harbor
 Right turn at the roundabout from Welch Road on to             7.1       52.9
 Adelaide Road, Hindmarsh Valley
 Left turn at the roundabout from Adelaide Road on to           9.4       50.6
 Port Elliot Road, Hayborough
 Port Elliot Road becomes North Terrace at St Lukes Street,     12.2      47.8
 Port Elliot
 North Terrace at Port Elliot Uniting Church, Port Elliot       13.1      46.9
 North Terrace becomes Port Elliot Road at                      13.6      46.4
 Strangways Terrace, Port Elliot
 Port Elliot Road becomes Goolwa Road at Ocean Road/            17.0      43.0
 Mindacowie Terrace, Middleton
 Goolwa Road at Middleton General Store, Middleton              17.4      42.6
 Goolwa Road, Middleton                                         17.7      42.3
 Rail crossing (Cockle Train)
 Goolwa Road becomes Port Elliot Road at Petersen Road,         18.7      41.3
 Middleton

                                                                                  37
START 3: VICTOR HARBOR
ROUTE NOTES – CONTINUED
 LOCATION                                                          KM        KM
                                                                TRAVELLED   TO GO
 Port Elliot Road becomes Hutchinson Street at Foster Place       23.6      36.4
 roundabout, Goolwa
 Hutchinson Street, Goolwa                                        23.9      36.1
 Rail crossing (Cockle Train)
 Left turn from Hutchinson Street on to Hays Street, Goolwa       24.2      35.8

 Left turn from Hays Street on to Cadell Street, Goolwa           24.4      35.6

 Cadell Street at Goolwa Hotel, Goolwa                            24.6      35.4

 Refreshment Stop – Goolwa (Investigator College)

 GOOLWA START 4 JOINS HERE                                        25.5      34.5
 Cadell Street becomes Alexandrina Road at Corio Terrace,         25.6      34.4
 Goolwa
 Alexandrina Road, Currency Creek                                 28.2      31.8
 Rail crossing (Cockle Train)
 Alexandrina Road, Currency Creek                                 33.2      26.8
 Rail crossing (Cockle Train)
 Refreshment Stop – Corner Quarry Road and Alexandrina
 Road
 Alexandrina Road becomes Sandergrove Road, Strathalbyn           57.2      2.8
 Left turn at the roundabout from Sandergrove Road on to          58.4      1.6
 West Terrace Strathalbyn
 Right turn from West Terrace on to North Parade, Strathalbyn     59.2      0.8

 Right turn from North Parade on to Commercial Road,              59.4      0.6
 Strathalbyn
 Commercial Road becomes Dawson Street at Albyn Terrace,          59.9      0.1
 Strathalbyn
 Dawson Street, Strathalbyn at IGA                                60.0      0.0
 Ride finish

38   TOURDOWNUNDER.COM.AU
START 3: VICTOR HARBOR
START INFORMATION
SATURDAY 19 JANUARY 2019         ROUTE: VICTOR HARBOR TO STRATHALBYN
DISTANCE: 60.0KM                 START TIME: 8:00AM
PARTICIPANT FACILITIES
Investigator College, Bacchus Road, Victor Harbor (open from 7:00am).

MARSHALLING AREA & START
Investigator College, Bacchus Road, Victor Harbor
Please arrive in the marshalling area at least 20 minutes prior to the start.

SAFETY BRIEFING
7:50am within the marshalling area.

GETTING TO VICTOR HARBOR
Avoiding the Southern Expressway and the majority of Challenge Tour
riders on route, head south west from the CBD along Anzac Highway. Turn
left onto South Road, continuing along Main South Road. At Old Noarlunga,
turn left on Victor Harbor Road. At the roundabout, turn right on Welch
Road which turns into Armstrong Road. At the next roundabout, turn
right onto Inman Valley Road, and right onto Bacchus Road, and left into
Investigator College.
Allow at least 1 hour 20 minutes to drive from Adelaide to Victor Harbor.

VICTOR HARBOR CAR PARKING AND DROP OFF
Car parking will be available at the start line at Investigator College as
directed by signage and officials. It is however unsecure, and car parking is
at your own risk.

COACH TRANSFERS
Buses to Victor Harbor will begin loading at 5:00am at the Torrens Parade
Ground which is located on the corner of Victoria Drive and King William
Road, Adelaide. Buses will depart at 5:45am. Coach transfers need to be
pre-booked online by Wednesday 16 January 2019 at tourdownunder.com.au
                                                                            39
START 3: VICTOR HARBOR
START INFORMATION
JERSEY AND ID TAG COLLECTION
Participants who have not collected their event ID tag and jersey at one of
the pre-event check-in sessions between 12-18 January 2019 must collect
them at the information area located at Investigator College, Bacchus
Road, Victor Harbor on the morning before they ride.
Your jersey and ID tag are your tickets to the event and your access to
all food and refreshment stops on route and at the finish. You MUST
be wearing your official 2019 Challenge Tour jersey and ID tag before
proceeding to the start line and throughout the ride. If you are not wearing
the correct jersey and ID tag you will not be able to enter the start,
refreshment stops, closed roads nor ride under the finish arch.
No Jersey and ID Tag = No Ride

PARTICIPANT FACILITIES
At Investigator College, Victor Harbor:
• Information area, jersey and ID tag collection
• Cloakroom, where you can deposit small bags of clothing to be
   transported and collected at the finish
• Toilets
• Water and SIS nutrition products
• Medical support
• Mechanical support

START
The Victor Harbor start is at Investigator College, Bacchus Road, Victor
Harbor. The marshalling area will be marked with speed indicators.
Participants will need to place themselves in a speed category based on
their nominated estimated average speed. If you are riding in a group, you
will need to select the category that corresponds to the slowest rider.
Speed categories are:
1. 25km+ per hour                       3. Under 20km per hour
2. 20–25km per hour

40   TOURDOWNUNDER.COM.AU
START 3: VICTOR HARBOR
START INFORMATION
Riders need to gather in the marshalling area behind the start line. There
will be an important safety briefing at 7:50am followed by the official
countdown. At the end of the countdown, riders will pass through the
official Challenge Tour arch to commence their ride.
The South Australia Police will escort all riders for a short duration after
the start. The escort does NOT represent a road closure and riders MUST
obey normal road rules, including stopping at any red traffic signals,
stop signs and obeying the instructions of South Australia Police or any
Challenge Tour official or marshal.
Normal road rules apply during the Challenge Tour and the South Australia
Police will be patrolling the route. Any riders found disobeying the road
rules may be subject to fines under the South Australian Road Traffic Act.
If riding before sunrise you MUST have working lights on your bike as per
the South Australian Road Traffic Act. Sunrise is predicted to be at 6:22am
on the morning of the ride.

                                                                               41
START 4: GOOLWA
SITE MAP

                                                                           CE
                                                                          RR

                                                                          A
                                                                      E
                                                                 IO T
                                                           COR
                         1
                     2

                                                                                 ALE
                                                                                  XA
                                                                                   ND
                                                                                       RIN
                                                                                        AR

                                                                   PARKING
                                                                                         OA
                                                                                             D

      Start arch

      Rider direction            G LE N D
                                            A LE G R
                                                     OVE                       PARKING
      Information,                                                             VEHICLE ENTRY/EXIT
      cloak room,
      mechanic &
      medical                Marshalling area

      Water                   1 20km/h or over

      Toilets                 2 Under 20km/h

42   TOURDOWNUNDER.COM.AU
START 4: GOOLWA
ROUTE NOTES
SATURDAY 19 JANUARY 2019              ROUTE: GOOLWA TO STRATHALBYN
DISTANCE: 34.5KM                      START TIME: 12:00PM (NOON)

 LOCATION                                                          KM        KM
                                                                TRAVELLED   TO GO
 Investigator College, Goolwa                                     0.0       34.5
 Ride start
 Cadell Street becomes Alexandrina Road at Corio Terrace,         0.1       34.4
 Goolwa
 Alexandrina Road, Currency Creek                                 2.7       31.8
 Rail crossing (Cockle Train)
 Alexandrina Road, Currency Creek                                 7.7       26.8
 Rail crossing (Cockle Train)
 Refreshment Stop – Corner Quarry Road and Alexandrina Road

 Alexandrina Road becomes Sandergrove Road, Strathalbyn           31.7      2.8
 Left turn at the roundabout from Sandergrove Road on to          32.9      1.6
 West Terrace Strathalbyn
 Right turn from West Terrace on to North Parade, Strathalbyn     33.7      0.8
 Right turn from North Parade on to Commercial Road,              33.9      0.6
 Strathalbyn
 Commercial Road becomes Dawson Street at Albyn Terrace,          34.4      0.1
 Strathalbyn
 Dawson Street, Strathalbyn at IGA                                34.5      0.0
 Ride finish

                                                                                    43
START 4: GOOLWA
START INFORMATION
SATURDAY 19 JANUARY 2019            ROUTE: GOOLWA TO STRATHALBYN
DISTANCE: 34.5KM                    START TIME: 12:00PM (NOON)
PARTICIPANT FACILITIES
Investigator College, Glendale Grove, Goolwa (arrive from 11:00am).

MARSHALLING AREA & START
Investigator College, Glendale Grove, Goolwa
Please arrive in the marshalling area at least 20 minutes prior to the start.

SAFETY BRIEFING
11:50am within the marshalling area.

GETTING TO GOOLWA
Avoiding the Southern Expressway and the majority of Challenge Tour riders
on route, head south west from the CBD along Anzac Highway. Turn left
onto South Road, continuing along Main South Road. At Old Noarlunga, turn
left on Victor Harbor Road continuing until turning left onto Goolwa Road.
At Alexandrina Road turn right. Alexandrina Road turns into Cadell St. Turn
right at Glendale Grove and Investigator College will be on your right.
Allow at least 1 hour 20 minutes to drive from Adelaide to Goolwa.

GOOLWA CAR PARKING AND DROP OFF
Car parking will be available at the start line at Investigator College as
directed by signage and officials. It is however unsecure, and car parking is
at your own risk.

COACH TRANSFERS
Buses to Goolwa will begin loading at 9:00am at the Torrens Parade Ground
which is located on the corner of Victoria Drive and King William Road,
Adelaide. Buses will depart at 9:45am. Coach transfers need to be pre-
booked online by Wednesday 16 January 2019 at tourdownunder.com.au

44   TOURDOWNUNDER.COM.AU
START 4: GOOLWA
START INFORMATION
JERSEY AND ID TAG COLLECTION
Participants who have not collected their event ID tag and jersey at one of
the pre-event check-in sessions between 12-18 January 2019 must collect
them at the information area located at Investigator College, Glendale
Grove, Goolwa on the morning before they ride.
Your jersey and ID tag are your tickets to the event and your access to
all food and refreshment stations on route and at the finish. You MUST
be wearing your official 2019 Challenge Tour jersey and ID tag before
proceeding to the start line and throughout the ride. If you are not wearing
the correct jersey and ID tag you will not be able to enter the start,
refreshment stations, closed roads nor ride under the finish arch.
No Jersey and ID Tag = No Ride

PARTICIPANT FACILITIES
At Investigator College, Goolwa:
• Information area, jersey and ID tag collection
• Cloakroom, where you can deposit small bags of clothing to be
  transported and collected at the finish
• Toilets
• Water and SIS nutrition products
• Medical support
• Mechanical support

START
The Goolwa start line is located at Investigator College, Glendale Grove,
Goolwa. The marshalling area will be marked with speed indicators.
Participants will need to place themselves in a speed category based on
their nominated estimated average speed. If you are riding in a group, you
will need to select the category that corresponds to the slowest rider.

                                                                           45
START 4: GOOLWA
START INFORMATION
Speed categories are:
1. 20km+ per hour
2. Under 20km per hour

Riders need to gather in the marshalling area behind the start line. There
will be an important safety briefing at 11:50am followed by the official
countdown. At the end of the countdown, riders will pass through the
official Challenge Tour arch to commence their ride.
The South Australia Police will escort all riders for a short duration after
the start. The escort does NOT represent a road closure and riders MUST
obey normal road rules, including stopping at any red traffic signals,
stop signs and obeying the instructions of South Australia Police or any
Challenge Tour official or marshal.
Normal road rules apply during the Challenge Tour and the South Australia
Police will be patrolling the route. Any riders found disobeying the road
rules may be subject to fines under the South Australian Road Traffic Act.
Riders are encouraged to install adequate lights on their bicycles for the
safety of themselves and other riders.

46   TOURDOWNUNDER.COM.AU
STRATHALBYN
FINISH MAP
                                                                                                                       SANDERGROVE ROAD
                                                                      SOUTH TERRACE

                                                                        CATHERINE

                                                                                    DAWSON STREET
                                                                         STREET

                                                                                                                  WEST TERRACE
                                                         DONALD
                                        RANKINE STREET

                                                         STREET

                                                          ALBYN TERRACE
          ALFRE D PLACE

                                                          FOOD
                                                         OUTLET
                                                                                                    MILL STREET

                                                   COLEMAN TERRACE                                                     ASHBOURNE ROAD
      ET
     RE
     ST
 ER

                          Finish arch
NT

                                                                                           WALLBANK STREET
SU

                          Rider direction
                                                             J EF F

                          Information
                                                                  STREET
                          No vehicle access

                          Toilets

                          Lunch

                          Medical

                          Cloakroom

                          Pre-Booked      NORTH PARADE
                          coach departure

                                                                                                                                        47
STRATHALBYN
FINISH INFORMATION
The Challenge Tour finishes at Strathalbyn.
When you enter Strathalbyn, you MUST comply with ALL signage,
marshals, and officials and make your way to the finish area located past
the finish line along Dawson Street, Strathalbyn.
The Santos Tour Down Under UCI WorldTour riders are expected to finish
around 3:30pm.
Challenge Tour riders will be able to finish under the official Stage 5 arch
UNTIL 3:00PM.

RIDERS FINISHING BEFORE 3:00PM*
• Complete the stage, riding under the Santos Tour Down Under arch
  located on Dawson Street, Strathalbyn.

RIDERS FINISHING AFTER 3:00PM*
• The WorldTour riders will have caught you and you will be required to
  wait for the riders and all official vehicles to pass before you can re-
  enter the road where you will continue to ride the route to finish under
  the alternate finish arch, located on King Street, Strathalbyn.
• The cut-off time for the alternate finish is 4:00pm.

ARRIVING INTO STRATHALBYN AFTER 4:00PM*
• The facilities at the finish will no longer be available to participants as
  the site will be closed.
• You will be recorded as DNF (did not finish).
• Please phone the call centre (08) 8463 4760 to de-register.
*Note these times are subject to change depending on the progress of the
WorldTour race.

48   TOURDOWNUNDER.COM.AU
STRATHALBYN
FINISH INFORMATION
Food, water, first aid, toilets, cloakroom and coach transfers are available
at the finish area. Please note, bicycles left unattended are left at your
own risk, therefore we advise that you bring a bike lock to park it in an
appropriate location.
Additional food and drink will be available for purchase from local eateries
at the finish location.
The Santos Tour Down Under presentations will take place at
approximately 3:45pm* at the Presentation Podium.
*Note these times are subject to change, depending on the progress of the
WorldTour race.

COACH TRANSFER
All buses will depart from Strathalbyn, along Catherine Street. There will
be two departure times available. The first bus will depart at 2:00pm.
The second bus will depart 40 minutes after the Stage 5 race finish, at
approximately 4:10pm. Coach transfers need to be pre-booked online by
Wednesday 16 January 2019 at tourdownunder.com.au

GETTING TO STRATHALBYN
Take the South Eastern Freeway heading out of Adelaide. Take the Mount
Barker exit, remaining on Wellington Road, then turning right onto Long Valley
Road towards Strathalbyn. Please note that roads in and around Strathalbyn
are likely to be very busy and changed traffic conditions may apply.

CAR PARKING
Car parking facilities can be found on the surrounding streets and
nominated official event parking locations, but please note that car parking
is limited, and we anticipate long delays. Please be aware there will be
multiple road closures and parking restrictions in place due to the event. If
you are planning on parking your vehicle at Strathalbyn prior to the event,
please ensure your vehicle is not parked in any of the streets that will be
closed or have no parking as they will be towed. Details of the parking
restrictions and parking locations can be found at tourdownunder.com.au
                                                                               49
PHOTOS AND CERTIFICATES

EVENT PHOTOS
Marathon-photos.com is the official event photographer and will be taking
photos en-route and at the finish line. All the photos taken by Marathon-
photos.com on the day will be available to view and order online. Images
should be available from Tuesday 22 January 2019 and participants will be
notified by email when photos are available online.

CERTIFICATE
Marathon-photos.com provide a free downloadable certificate for all
participants a well as an option to purchase a certificate with a photo of
your choice embedded (photo is selected from the collection taken by
Marathon-photos.com of you on the day). Certificates will be available at
the same time as the official photos.

50   TOURDOWNUNDER.COM.AU
"You'll never look better"
MIKE TURTUR'S TOP 10 TRAINING TIPS
SANTOS TOUR DOWN UNDER RACE DIRECTOR MIKE TURTUR SHARES
HIS TOP TEN TIPS TO MAKE SURE YOU HAVE THE RIDE OF YOUR LIFE.
TIP #1 – MAKE SURE YOUR BIKE IS IN SOUND MECHANICAL CONDITION
Take your bike to a credible bike shop for a service. Make sure you check
your shoes, cleats and bike set-up, including handlebars, seat, and tyres -
and don't forget your brakes!

TIP #2 – START TRAINING NOW!
It's important to prepare your aerobic condition, and what better time to
start than now! Long steady rides are the best option. Start with lengthy
rides keeping to a steady pace and a high RPM. Beginners should aim to
ride 40km in one ride, or if you are more experienced you can increase this
distance to at least 80km.

TIP #3 – INCREASE YOUR EFFORT
Introduce short bursts of effort into your rides. The objective of these is
to increase your heart rate – get more blood pumping to your muscles.
Select a bigger gear and really test yourself for at least five minutes. Aim
for at least three efforts every second day. Try and introduce some climbs
into your rides to get those leg muscles working. When you feel ready for a
bigger test, increase your five-minute efforts to two per ride.

TIP #4 – FAMILIARISE YOURSELF WITH THE START AND FINISH LINES
Try to ride the start and finish of the course in advance of the big day to
familiarise yourself with the start and finish location. Learn how the road
feels under your tyres and think about gearing and cadence through the
corners.

52   TOURDOWNUNDER.COM.AU
TIP #5 – FAMILIARISE YOURSELF WITH THE EVENT ROUTE
Make sure you have all the information you need the week before the ride.
Familiarise yourself with the event route, get to know the towns the event
passes through, facilities along the route, how far each town is from the
last and where the refreshment stations are located.

TIP #6 – FUEL UP
In the week prior to the event, your diet should include at least one meal a
day that contains plenty of complex carbohydrates. Carb-loading helps your
body prepare for the ride by storing glycogen, helping to reduce possible
dehydration and fatigue on the day. But don't overdo it the night before!

TIP #7 – EVENT DAY BREAKFAST AND PREPARATION
Breakfast should contain high levels of complex carbohydrates. Foods
such as pasta, rice, fruit and wholegrain breads or cereals are great. Keep
your fluid levels up in the lead up to the ride. Remember to apply plenty of
sunscreen before starting to keep your skin safe.

TIP #8 – DURING THE EVENT
For the first 20km sip small amounts of water regularly, roughly every
15 minutes. Introduce small amounts of carb-rich food such as a banana, a
sports bar or a small roll with jam or honey. It's too early to eat chocolate,
so keep this source of sugar for later in the ride. Regardless of the
temperature eat and drink regularly to replace lost fluids.

TIP #9 – COMPLETION
After completing the ride, eat and drink enough to replace lost fluids until
you have cooled down. That night, make sure you enjoy a nice meal and a
good sleep. You did it!

TIP #10 – HAVE FUN
Remember to have fun; this is not a race, it's a recreational ride! Challenge
yourself but know your limits. Don't be afraid to stop, take a breather and
have some water.

                                                                               53