System Operating Plan 2019/20 for the NHS in North East London
Page content transcription
If your browser does not render page correctly, please read the page content below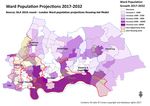 System Operating Plan 2019/20
                             for the NHS in North East London
Our System Operating Plan is the result of work undertaken
across the entire north east London health and social care
system, and has been agreed by all members of the East
London Health and Care Partnership. It has been written for
NHS and local authority colleagues and sets out how the
partnership will work together and deliver specific commitments
to improve performance in key priorities like cancer, maternity
and mental health during 2019/20. It forms the first stage in our
response to the NHS Long Term Plan.
                                                                    1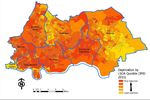 Contents
Overview and introduction……………………………………………………….…………………...3                         Digital Enablement……………………………………………………….………….………………..28
NEL STP…………………………………………………………………………………………...………...4-6                              Maternity (Digital Input)…………………………………………………..…………………...…..29
STP Overview…………………………………………………………………………………………….………4                               Provider Productivity…………………………………………………………………………….……30

NEL STP Health and Care Landscape………………………………..............................…5 -6   NEL STP Winter planning 19/20…………………………………………………………………31
Integrated Care in North East London……………………………………..………..…….7 - 16                 Mental Health………………………………………………………………………….…………….32-33
Integrated Care in North East London……………………………………………………..……7– 8                   Learning Disabilities…………………………………………………………….…………………34-35

Integrated Care Systems across NEL…………………………………………………….……………9                      Maternity……………………………………………………………………………………….….….36-37
System Priorities and Deliverables……………………………………………………….………….10                    Cancer…………………………………………………………………………………………………...38-39
Barking and Dagenham, Havering and Redbridge (BHR)……………………………11 - 12               Primary Care………………………………………………………..……………………………..…40-41

Inner North East London (INEL)………………………………………..………………….……13 -14                    Urgent and Emergency Care ……………………………………………………………….…42-43
City and Hackney…………………………………………………………………………….……….15 - 16                          Elective Care…………………………….……………………………………………………………44-45
Core Areas of our System Operating Plan ...……………………………………..……17- 25                Public Health…………………………………………....…………………………………………….….46

Activity Assumptions…………………………………………………………………………..…….18 -20                        Diabetes……………………………………………………………………………………………………..47
System Risk Management…………………………………………………………………….…………21                            Continuing Healthcare…………………………………………………………………………………48
System Financial Position & Risk Management…………………………………….…….22-24                 Personal Health Budgets……………………………………………………………………………..49

Our plans for 19/20: Key priority areas…………………………………………..……...25-50                Summary…………………………………………………………………………………………………….50
Estates…………………………………………………………………………………………………….……..26
Workforce………………………………………………………………………………………………………27

                                                                                                                                                   2
Overview and Introduction

This document sets out our priorities and ambitions for the transitional year of 2019/20. It is
both the continuation of our 2016 Sustainability and Transformation Plan, and reflects our
local aspiration to meet the national priorities identified in the Long Term Plan published this
January.
This System Operating Plan is the result of work undertaken across the entire north east
London health and care system, and has been agreed by each of the NHS organisations
across the partnership.
The Plan outlines progress made in relation to integrated care both at borough and cross-
borough level, and details the specific commitments that we are making as a partnership
towards delivery and performance during 2019/20. Over the next few months we will be
continually engaging with our local population and our stakeholders to refresh our Plans in
order that we can submit our response to the Long Term Plan in the autumn.

                                                                                               3
Who we are – North East London
We are:                                                                                                                  Redbridge
• 7 CCGs                                                                                                         Population: 300,600
• 8 London Councils                          Waltham Forest
                                                                                                             Deprivation (IMD rank): 119
                                                                                                            Life Expectancy at birth: 82.7
• 5 NHS Trusts – 3                         Population: 276,000                                                    GP Practices: 42
  acute and 2                          Deprivation (IMD rank): 15                                                  Major Hospitals:
                                      Life Expectancy at birth: 82.4                                           King George Hospital [6]
  community                                 GP Practices: 40
• 286 GP Practices                           Major Hospitals:
                                            Whipps Cross [5]                Waltham
                                                                             Forest

                                                                                                                                                                    Havering
           City and Hackney                                                                Redbridge
                                                                                                                                                                Population: 250,500
            Population: 277,000                                                                                      2                                      Deprivation (IMD rank): 166
   Deprivation (IMD rank): 2 (Hackney) &                                                                                                                   Life Expectancy at birth: 81.9
                                                               City and
            226 (City of London)                               Hackney                                                      Havering                             GP Practices: 43
  Life Expectancy at birth: 80.9 (Hackney)                                                             Barking and                                                Major Hospitals:
                                                                                  Newham
              GP Practices: 42                                                                         Dagenham
                                                                                                                                                                Queen's Hospital [2]
                                                                1       Tower
              Major Hospitals:                            7            Hamlets
                Homerton[3]
            St Bartholomew's [7]

                               Tower Hamlets                                          Newham
                              Population: 296,300                               Population: 338,600
                           Deprivation (IMD rank): 6                         Deprivation (IMD rank): 8                          Barking and Dagenham
                         Life Expectancy at birth: 81.0                    Life Expectancy at birth: 81.3                           Population: 206,700
                               GP Practices: 35                                  GP Practices: 49                                Deprivation (IMD rank): 3
                                Major Hospitals:                                  Major Hospitals:                             Life Expectancy at birth: 80.0             IMD = Index of
                               Royal London [1]                           Newham University Hospital [4]                             GP Practices: 35                     Multiple Deprivation

                                                                                                                                                                                                 4
Our Challenges
We have:
• The highest population growth in London – equivalent to a new borough in the next 15
  years
• Significant health inequalities within the local population including higher rates of
  obesity, cancer, mental health, dementia compared to the wider population.
• A changing population with increasing diversity, people living longer with one or more
  health issues, and a high reliance on health and care services
• High deprivation with high proportions relying on benefits, experiencing fuel poverty,
  unemployment and poor housing and environment
• Service quality issues including a high reliance on emergency services, late diagnoses
  and treatment and access to services particularly primary care
• Health and care workforce with a high turnover, recruitment difficulties and high
  reliance on temporary agency workers – although there are huge differences across
  the patch and between providers/sectors
• Funding – there is a gap between the demand and cost of services with the resources
  available – if we do nothing. This is estimated at £1.2bn over the next 5 years

We also recognise that there is significant variation between each borough/place: health and
care outcomes, population, services and quality, relationships between organisations and
resource allocation. It is specifically to reflect these differences that we have developed our
approach to integrated care, outlined in this Plan, and reflected in the evolving governance
structure we have developed for our Partnership.

                                                                                                  5
The Evolving Governance Structure for the ELHCP (NE London STP)
                                            London Health Board & Strategic Partnership Board
                                                                                                                        ELHCP Members:
                                                                                                                        HC – health commissioners
                                                                         ELHCP Board                                    HP – health providers
                                                                            (HC / HP / LA)                              LA – local councils
       NEL Joint Commissioning
          Committee (HC / LA)
                                                                      ELHCP Executive                             Provider Alliance(s)
                                                                            (HC / HP / LA)                                       (HP)
          NEL Clinical Senate
               (HC / HP / LA)

                       City & Hackney, Tower Hamlets, Newham and Waltham Forest                      Barking & Dagenham, Havering and Redbridge

                        INEL System Transformation Board
                                           (HC / HP / LA)                                                    Integrated Care
                   City and                                 Newham, Tower Hamlets & Waltham Forest             Partnership
                   Hackney                                                                                        (HC / HP / LA)

                                                         Place Based Integrated Care
       Integrated Care Partnership                          Partnerships (HC / HP / LA)
               (HC / HP / LA)                                                                           Joint Commissioning
                                                                                                            Board (BHR)
                                                              Borough Based Joint                                    (HC / LA)
       Joint Commissioning Board                             Commissioning Boards
                  (HC / LA)
                                                                          (HC / LA)
                                                                                                                                                    6
Integrated Care in North East London
Our geography, common services and workforce has led to the development of local integrated systems that sit within the
Partnership. Our overall Partnership includes the NHS commissioning organisations within the North East London
Commissioning Alliance (the seven Clinical Commissioning Groups), NHS provider Trusts (Barts Health, Barking, Havering
& Redbridge University Hospitals Trust, the Homerton University Hospital Trust, East London Foundation Trust, and North
East London Foundation Trust), the GP federations and the eight local authorities that cover east London.

We have reviewed all of our current plans in the light of the NHS Long Term Plan and identified any gaps in what we
currently do, and what the Plan asks us to do in the future. There are some gaps, and as we refresh our work programmes
and projects there is an opportunity to assess what should be done at a place-based level. Most people in east London
identify their "place" as their local Council area or borough. Already most local Council and local health services have
come together in partnerships around commissioning and through place-based collaborative partnerships.

In addition, for the purpose of planning and delivering health services all health and care organisations in Tower Hamlets,
Waltham Forest and Newham come together in a collaboration known as WEL. The organisations in City and Hackney
have a history of working together, and when it makes sense for them to join up with WEL this system is known locally as
INEL (inner north east London). In Barking and Dagenham, Havering and Redbridge (BHR), where there has been a
single CCG management team for the three boroughs, commissioners are already working in partnership with boroughs
and providers in an Integrated Care Partnership. We have described this visually in the next slide.

                                                                                                                       7
Integrated Care in North East London: a visual representation

Networks/                                                                                                  Needs Analysis;
Neighbour                                                                                                  Key delivery unit;
hoods/                                                                                                     Primary care
Localities                                                                                                 networks
                                                                                                           Delivery of Community
                                                                                                Waltham
                                                                                                           Based Care, primary
                                                                        Newham        Tower      Forest
Borough/     Barking &                            City and Hackney                                         care at scale, out of
                         Havering   Redbridge                           Wellbeing    Hamlets     Better
Place        Dagenham                           Transformation Board                                       hospital care;
                                                                       Partnership   Together     Care
                                                                                                           Integrated care
                                                                                                Together
                                                                                                           partnerships; JSNA
                                                                                                           Collaborative
              Barking, Havering and                                                                        working between
Multi-                                                       Inner North East London                       providers;
borough      Redbridge Integrated Care                                                                     Strategic
                                                           System Transformation Board
                    Partnership                                                                            partnerships;
                                                                                                           Provision at scale

                                                                                                           Setting overall
                                                                                                           clinical strategy
North east                       East London Health and Care Partnership/                                  (Senate);
London                          North East London Commissioning Alliance                                   Linking with
                                                                                                           national and
                                                                                                           London

                                                                                                                                   8
Common framework for integrated care delivery and
planning in north east London
             •   Understanding local need, including predictive analysis                   • Strengthen system support for local health and care integration partnerships
             •   Coordinating care for the defined population of local people                and plans
             •   Improving service access and quality of care for local people             • Enable and support greater provider collaboration, increasing utilisation of
             •   Addressing inequalities and unmet need                                      existing capacity and resource and the development of provider alliances
             •   Co-producing and co-designing health services with patients               • Develop and enable a collaborative approach to tackling significant system
Neighbour-       and the public                                                  Multi-      challenges
hood         •   Helping local people to stay healthy to include the wider       borough   • Delivery of key clinical strategies best planned across multi-borough
Network/         determinants of health and positive mental wellbeing                        footprint (e.g. frail elderly pathway, homelessness, planned
Locality     •   Using personalised interventions to support care navigation,                care/outpatients, prevention)
                 e.g. social prescribing/personal health and care budgets                  • Achievement of key performance standards (e.g. cancer diagnostic
             •   Mobilising community assets to improve health and wellbeing                 standard, mental health investment standard)
             •   Primary care networks, delivering enhanced services (e.g.                 • Delivery of networked services (e.g. diagnostics)
                 long-term condition management at GP practice/group level)
                                                                                           • Oversight and support of system development and 'once for north east
                                                                                             London' infrastructure development (e.g. Discovery)
             • Developing local health and care plans to integrate health,                 • Delivering on enablers to support system development including digital,
               social care and voluntary and community services at                           workforce, estates and financial sustainability
               neighbourhood/network and borough level to address key                      • Holding systems to account for delivery of outcomes-based care for local
               challenges and improve outcomes for local people                              people
             • Ensuring borough-based service commissioning and delivery,        ELHCP     • Leading transformation programmes best planned across the north east
               linked to place based strategies                                              London footprint (cancer, maternity, mental health)
             • Supporting the development of neighbourhoods and networks                   • Providing strategic overview and direction for multi-borough and place-
Borough/       and to hold them to account                                                   based transformation programmes (e.g. end of life care, primary care,
             • Addressing inequalities within and between                                    prevention, personalisation)
Place
               neighbourhoods/networks                                                     • Leadership of clinical strategy for north east London through the Clinical
             • Focus on effective use of resources across the system,                        Senate (e.g. neuro-sciences)
               improving outcomes and service quality for local people                     • Strategic commissioning development around key priorities and outcomes
             • Delivery of local community-based services (e.g. Children &                 • Development and agreement of commissioning strategy to support the
               Young People's services, IAPT)                                    NELCA       ELCHP transformation plan
                                                                                           • Commissioning governance and decision making
                                                                                           • Future responsibility for specialised commissioning

                                                                                                                                                                            9
Integrated Care: Developing Priorities and
 Deliverables across NE London for 2019/20
At an INEL level (City and Hackney, Newham, Tower Hamlets and Waltham Forest) a               BHR are developing an Integrated Care
System Transformation Board has been established to focus on the following four areas (1)     System to deliver high quality, safe,
Outpatients (2) Urgent Care (3) Clinical Configuration and provide collaboration (4) Health   integrated and compassionate care
and wellbeing of rough sleepers and homeless people. The System Transformation Board is
                                                                                              through all commissioned services. This is
a vehicle for supporting INEL to deliver transformational changes across the area with NHS
and local authority partners.                                                                 being driven through seven key
                                                                                              Transformation Boards that focus on key
                                                                                              population groups across the areas of
                                                                                              prevention, primary care,
City and Hackney is developing an integrated        WEL: In each borough (Newham,             planned/unplanned care and integrated
care system which will improve the long-term        Tower Hamlets and Waltham Forest)         care.
health and wellbeing of local people,               there are established place-based
addressing health inequalities and with a shift     partnership arrangements which
in focus on prevention and early intervention.      continue to develop integrated care,
They will deliver proactive community-based         neighbourhoods and networks for the
care closer to home and outside of                  borough population. These will be
institutionalised settings where possible and       supported by closer working
deliver integrated care which meets the             relationships between commissioners at
physical, mental health and social needs of our     a WEL level.
diverse communities.

Specific detail for each the systems follows on the next few pages.
                                                                                                                                  10
Barking and Dagenham, Havering and Redbridge
        (BHR)                                                     •  High quality, safe and compassionate care for all commissioned services –
                                                                    delivering better outcomes for local people                                     •    Barking and Dagenham Clinical Commissioning
                                                                  • Establish our integrated care system, with primary care as the                       Group
                                                                    foundation of a system delivering improved health and wellbeing, through        •    Redbridge Clinical Commissioning Group
                                                                    our strong health and care partnerships                                         •    Havering Clinical Commissioning Group
                                                                  • Transforming the way that care is delivered and securing financial recovery     •    NELFT
                                                                    through the work of our multi-agency transformation boards and delivery
                                                                                                                                                    •    Barking Havering and Redbridge University Hospitals
                                                                    of our joint NHS system financial recovery plan
                                                                                                                                                         Trust
                                                                                                                                                    •    NHS Improvement
• Barking and Dagenham faces major health challenges and
                                                                                                                                                    •    London Borough of Barking and Dagenham
  health outcomes are poor for many local people because of
                                                                                                    Priorities                                      •    London Borough of Havering
  a combination of poverty, deprivation and lifestyle. The
  borough has the highest rate of unemployment and lowest                                                                                           •    London Borough of Redbridge
  male and female life expectancy in London                                                                                                         •    Healthwatch
• Havering has a predominantly older population                                                                                                     •    3 GP Federations:
• In Redbridge, there is a wide variation across the borough in                                                                                             •    Havering Health (Havering)
  terms of deprivation. The borough sees the second highest                                                                                                 •    Healthbridge Direct (Redbridge)
  rates of people with diabetes in London                                 Challenges                                         Partners                       •    Together First (Barking and Dagenham)
• BHR is under significant and growing financial pressure
                                                                                                                                        • Establishment of seven key Transformation Boards
                                                                                                                                        • Work with Local Authority colleagues to support the prevention
                                                                                                                                          agenda
                                                                                                                                        • Transform the planned care pathways to ensure care is delivered in
          The BHR Integrated Care Partnership Board have:                                                                                 the most appropriate setting
          • Signed up to a clear vision for BHR to 'accelerate improved                                                                 • Improving service models to improve the unplanned care pathway
             health and wellbeing outcomes for the people of Barking                                                                    • Development of an NHS Financial Recovery Board that provides a
                                                                                   Integrated                                             forum for NHS Partners to discuss how we plan collectively to
             and Dagenham, Havering and Redbridge'                                                                 Initiatives
          • Strengthened partnership governance arrangements                     Commissioning                                            address the financial position
          • Identified key transformation areas and priorities for                                                                             • Agreement of an integrated system Financial Recovery Plan
             integrated care                                                                                                                       that spans the CCGs, BHRUT and NELFT
                                                                                                                                               • Financial recovery driven through three of the main
                                                                                                                                                   transformation boards
                                                                                                                                               • Strengthening clinical leadership across organisational
                                                                                                                                                   boundaries to drive the cultural change required11
                                                                                                                                                                                                    for our
                                                                                                                                                   Transformation Programme and Financial Recovery
BHR Transformation Overview

                    AF &                          Complex                        BHR Integrated Care
   Frailty                                        Children
                  Diabetes                                                        Programme Board

                   Long Term                       Children &     Unplanned
 Older People                     Planned Care                                Mental Health        Cancer
                   Conditions                     Young People        Care
Transformation                     Programme                                  Transformation   Transformation
                 Transformation                  Transformation   Programme
    Board                             Board                                       Board            Board
                     Board                           Board           Board

                                                       BHR System
    Older                         Outpatient
   People
                     LTCs
                                  Reduction      Financial Recovery
                                                         Plan Focus

                                                                                                                12
INEL Programme overview
Outpatients                                       Urgent Care                                 Clinical Configuration and Provide              Health and well-being of rough
                                                                                              Collaboration                                   sleepers and homeless people
High level objectives                             High level objectives
                                                                                              High level objectives                           High level objectives
To deliver a radically improved system that       The System Transformation Board wants
                                                  to build on the work being undertaken at    The System Transformation Board will
enables patients to have access to the right      a NEL and individual borough level                                                          To improve service provision and
advice, care and treatment in the most            through the multi borough partnership to:   support providers in secondary care to
                                                                                              collaborate on issues where a clinical          outcomes for rough sleepers and
flexible, timely and effective way possible, to
manage health conditions in a way that suits      In the context of increasing demand,        strategy for the sector as a whole can          homeless people through the
them, and to reduce face to face outpatient       bring about an improvement in               maximise:                                       development of collaborative pathways
visits by a third over the next five years, in
                                                  performance and patient experience of                                                       with a common assessment pathway at
                                                  local urgent care system                           • Improvements in acute quality,
line with the ambition set out in the NHS                                                                 outcomes and productivity           an INEL level
Long Term Plan.                                   Support and accelerate progress on                 • Utilisation of existing
                                                  implementation of Long Term Plan                                                            The development of a consistent local
In 2019/20:                                       requirements and new models of care in                  secondary care capacity and         offer including substance/alcohol
                                                  Inner North East London                                 resource across the sector          misuse and Mental Health, supporting
•   Redesign clinical pathways and                                                                                                            more equity among borough
    implement new outpatient models of            In 2019/20:                                 There is a critical interdependency with
    care                                                                                      the NEL estates strategy which will need
                                                  •   Across all partners, oversee the        to align with the INEL clinical strategies as   To scope and identify links between
                                                      delivery of LTP requirements for        they develop                                    Urgent and Mental Health Care to
•   Pilot and implement bloods only clinics           urgent care particularly developing a
    to reduce unnecessary f/up                        comprehensive model of same day                                                         improve access to services
                                                      emergency care by Sept 2019             By end 2019/20:
    appointments, as well as consider
    diagnostics transformation
                                                                                                                                              By end 2019/20:
                                                  •   Finalise implementation of the urgent   •   Development of mental health centres
                                                      treatment centre model by autumn            of excellence, including the                •   Outcomes and deliverables are
•   Enable patient access to specialist advice        2019                                        consolidation of adult and older
    and patient initiated encounters                                                                                                              being scoped through Q1 & Q2 of
                                                                                                  people's in-patient beds                        19/20
                                                  •   Provide coordination of the model of
•   Increase advice and guidance to 100% of           urgent care delivery ensuring a         •   Improved critical mass, quality and
    relevant specialities                             coordinated, coherent service offer         productivity in surgery across the
                                                      and resolution of significant issues        sector
•   Develop a multi professional education            and challenges
    and learning programme to reduce                                                          •   Improved access to
                                                  •   Oversee development of coherent
    variation and share best practice                 borough models of urgent primary            neurorehabilitation
                                                      care

                                                                                                                                                                               13
Newham, Tower Hamlets and Waltham Forest
(WEL)                                                              •   Finalisation and implementation of a new community services
                                                                       model, to deliver the agreed ICS outcomes
                                                                   •   Developing a case for change
                                                                   •   Deliver some initial significant strategic programmes                   •    Barts Health NHS Trust
                                                                   •   Unscheduled care pathway redesign                                       •    East London Foundation Trust
                                                                   •   Improve the health outcomes of the local population through the         •    London Borough of Tower Hamlets
• Newham is ranked fourth worst in the country for housing             effective commissioning of high quality services                        •    Tower Hamlets GP Care Group
  deprivation. About half of all the households living in          •   Commission person-centred, integrated health and care services          •    NHS Tower Hamlets Clinical Commissioning Group
  private housing live in overcrowded conditions and 20% in
                                                                                                                                               •    London Borough of Newham
  social housing
                                                                                                                                               •    Newham Health Collaborative
• Many people in Tower Hamlets are living with a long-term
  condition and hospital admission rates for heart disease                                     Priorities                                      •    NHS Newham Clinical Commissioning Group
  and stroke are above the national average                                                                                                    •    North East London Foundation Trust
• For Waltham Forest, the younger population are reported                                                                                      •    Waltham Forest GP Fednet
  to have significant issues related to childhood obesity and                                                                                  •    London Borough of Waltham Forest
  incidents of tuberculosis compared to the rest of London                                                                                     •    Waltham Forest Clinical Commissioning Group
                                                                                                                                               •    Healthwatch
                                                                       Challenges                                       Partners               •    Community and Voluntary sector services

    • Newham has agreed to a vision for developing an integrated
      community (health and social care model) through the                                                                          • Strengthen collaboration with neighbouring CCGs and local
      Newham Wellbeing Partnership                                                                                                    providers
    • Tower Hamlets established Tower Hamlets Together to take                                                                      • Support local people and stakeholders to have a greater
      forward arrangements for integrated health and Social Care                                                                      influence on services at a place level
      services including an integrated commissioning function                 Integrated                                            • Work in partnership to commission high quality hospital services
                                                                                                              Initiatives
    • Waltham Forest have established their Integrated Strategic            Commissioning                                           • Commission person-centred, integrated health and care services
      Commissioning Function which integrates commissioning                                                                         • Create a high performing and sustainable workforce
      portfolios across London Borough of Waltham Forest and                                                                        • Transform care and long term conditions including Diabetes, TB
      Waltham Forest CCG                                                                                                              and Respiratory
                                                                                                                                    • Commission and develop GP services that are modern,
                                                                                                                                      accessible and fit for the future
                                                                                                                                                                                            14
•   Improve the long-term health and wellbeing of local people and
                                                                             address health inequalities
                                                                         •   Maintain financial balance as a system

City and Hackney
                                                                         •   Deliver a shift in focus & resource to prevention and early intervention
                                                                         •   Deliver proactive community-based care closer to home and outside of
                                                                             institutionalised settings where possible
                                                                         •   Deliver integrated care which meets the physical, mental health and            •    NHS City and Hackney Clinical Commissioning Group
                                                                             social needs of our diverse communities                                             (CCG)
                                                                         •   Empower patients and residents                                                 •    City of London Corporation
                                                                         •   Joined up support that meets the physical, mental and other needs of           •    London Borough of Hackney
                                                                             patients and their families
                                                                         •   Developing and retaining a skilled workforce                                   •    The commissioners are partnering with the
                                                                         •   Transforming services and achieving efficiencies through our                        organisations that provide services and support in
• General population increase in recent years. Hackney has seen              improved digital offer                                                              our area:
  the largest population increase                                        •   Reducing exposure to the main preventable risk factors for poor health                 •     City and Hackney GP Confederation
• The CCG faces significant health and wellbeing challenges                  and inequalities (including smoking, inactivity, obesity, alcohol and
• Specific pockets of very high deprivation, high levels of child            substance misuse)
                                                                                                                                                                    •     City and Hackney Health and Social Care
  poverty, high mortality rates from causes considered                                                                                                                    Forum (HSCF)
  preventable, along with higher than national rates of mortality                                                                                                   •     City and Hackney Local Pharmaceutical
  from cardiovascular disease are reported for the CCG                                                                                                                    Committee (LPC)
• Over 40% of children in Year 6 are overweight or obese                                           Priorities                                                       •     East London NHS Foundation Trust (ELFT)
• Hackney has one of the highest rates of smoking in London                                                                                                         •     Healthwatch City of London
• Residents are more likely to be living with a long-term                                                                                                           •     Healthwatch Hackney
  condition, such as diabetes, lung conditions, heart problems                                                                                                      •     Homerton University Hospital NHS
• A high number of local people are reported to have mental                                                                                                               Foundation Trust (HUHFT)
  health conditions, including severe mental health conditions                                                                                                      •     Voluntary sector providers
                                                                        Challenges                                               Partners

• The move to a neighbourhood model for the delivery of                                                                                        • More health and care budgets from across Local Authorities
  prevention, health and social care community-based services will                                                                               and the CCG will be pulled together to ensure efficiencies
  continue at pace for City and Hackney and will enable innovation                                                                             • Improve health and wellbeing outcomes for City of London and
  in the redesign of community services, and enable partners to                                                                                  Hackney residents through closer joint working and integration
  work even more closely together to deliver new models of care                                                                                  between local health and care organisations Improve health
• Innovation in the approach to prevention making use of all our               Integrated
                                                                                                                     Initiatives                 and wellbeing outcomes in our boroughs, by planning and
  existing staff 'Making Every Contact Count'                                Commissioning                                                       delivering health, social care and public health services
• Redesign of outpatients services with care being provided closer to                                                                            together
  home                                                                                                                                         • Involve service users are at the centre of everything, and
• Design a clear prevention offer for children and young people in                                                                               better tailor services to the needs of our diverse communities
  relation to their well-being                                                                                                                 • Establishment of four work streams, and five enabler groups t
• Maintain a financially robust health and care system                                                                                           to improve services and care for local people
• Develop   our integrated commissioning system
         2019-04-16                                                                                                                            • Developing a systems medium term financial plan and 15
                                                                                                                                                 financial control total
C&H Programme Overview
Integrated Commissioning Board (ICB) The ICB functions as the Integrated Commissioning (IC) Programme's Partnership Board: it sets the strategic vision of the IC Programme and makes decisions on all services which are
pooled and aligned as per City and Hackney's Section 75 Agreement. It is attended by a broad composite of senior colleagues from across the City and Hackney health and social care system including Elected Members, Clinicians,
and Chief Executive Officers. It is also attended by the IC Programme Director and Integrated Care System Convenor.

Accountable Officer Group(AOG) The AOG is attended by the system leaders across the City and Hackney health and social care system who are involved in the IC programme; including East London Foundation Trust (ELFT), the
CCG, both local authorities- Corporation of the City of London (CoL) and the London Borough of Hackney (LBH), the GP Confederation and the Homerton Hospital. It is also attended by the IC Programme Director and IC System
Convenor. The AOG has overall accountability for the IC Programme and supports the delivery of the ICB's strategic vision for the programme working from the IC Programme's Single Operating Plan for 2019/20

Chief Finance Officers Group (CFOG) This Group supports the financial transformation objectives of the ICB Programme, including plans to further pool and align budgets, and identification & facilitation of system wide efficiency
opportunities. The Group also supports some of the practical aspects of sharing and pooling budgets through work to establish an agreed set of System Control Total principles across partners, and develop a risk management
framework. The Group is working with the AOG to develop a medium term financial plan for the City & Hackney system, and drive integration across partners and finalise our efforts to set a local 'system control total' from within
which Workstreams portfolio areas will manage demand and mitigate growth.

Neighbourhoods Programme and Neighbourhoods Health and Social Care The IC Programme is hosting two strategic programmes of transformation work which will redesign how care is delivered to patients at a Primary Care &
Community level; the Neighbourhoods Programme will develop 8 Neighbourhoods across the borough supported by multi-disciplinary teams who will use population-data to tailor care to the needs of their demographic area;
care will be delivered closer to the patients home and will 'wrap around' the individual to improve the patients experiences and outcomes; this programme will provide the foundation on which Primary Care Networks (PCNs) will
be developed. The Neighbourhoods Health and Social Care Programme will redesign Community Services in the borough working collegiately with existing providers of these services; Our Case For Change highlights the need for
these transformation programmes & their expected benefit. The first Neighbourhoods to go 'live' in 2019/20, with both the full Neighbourhoods and Neighbourhoods Health and Social Care model in place by 2020/21.
Enabler Groups                                  Unplanned Care                                 Planned Care                                  Prevention Design Making Every Contact         CYPMF
Our Five Enabler Groups support the             •   Develop our End of Life Care Model         • Transform Outpatients Services              Count (MECC) Programme; by 2020/21 we          Improve immunisation rates across
transformation activities of our entire             Inc. developing a Hospice at Home              including Orthopedics,                    envisage that 500 system staff will be         City and Hackney
system, they cover the following key areas:     •   Develop a Community Dementia                   Dermatology and Hypertension;             trained                                        • Deliver CAMHS Transformation
Workforce (CEPN), IT, Estates,                      Service which supports patient                 new service to go live by 2020/21         •    Support people to manage long term             Plans including work in schools,
Communications & Engagement & Primary               navigation & reduces admissions            • Roll out Personal Health Budgets                 conditions including Cardiovascular            and prevention, parenting and
Care some of their key activities are below:    •   Reduce delayed discharges form                 (PHBs) for specific patient groups             disease, COPD and Diabetes                     crisis – increase CAMHS access
•    (IT) Running a variety of initiatives to       hospital through our Discharge to              including engaging 180 individuals        •    Supporting the prevention of strokes           rates from 25% to 35% by
     support partnerships working                   Assess Programme                               over a 12 month period in our                  and respiratory diseases                       2020/21
     including: supporting information          •   Better support people who have been                                                      •    Improving access to employment
                                                                                                   mental health PHB programme                                                              • Reduce self harm and suicide
     sharing btw partners, developing               discharged form hospital                                                                      opportunities for people with health,
     digital solutions to save admin /                                                         • Develop our Continuing                           social care and mental health needs
                                                                                                                                                                                                 rates
                                                •   Review bed based intermediate care             Healthcare offer                                                                         • Develop pathways to reduce
     clinical time, & supporting the            •   Improve health support and training                                                      •    Reduced smoking and obesity and
     Outpatients Transformation                                                                • Develop our Cancer offer: support                problem drinking rates; by the end of          exclusions and enabler earlier
                                                    to C&H care homes                              earlier diagnosis, increase bowel                                                             identification around Adverse
     Programme                                  •   Develop a Programme to support A&E                                                            2018/19 target to support 1350
•    (Primary Care) Support the transition                                                         screening uptake, & review breast              people to quit smoking                         Childhood Events
                                                    frequent attenders Develop a new
     to the Neighbourhoods Model and                                                               cancer pathways                           •    Incentivise early detection and           • Develop a new integrated service
                                                    model of integrated urgent care
     PCNs & developing Primary Care IT              services which reduce demand on            • Design an integrated multi-agency,               effective management of long-term              for Looked After Children, to go
•    (Engagement) continue to support a             A&E through use of urgent treatment            multi-disciplinary Learning                    conditions in primary care                     live September 2019
     broad range of patients and service            centres and an effective 111 service           Disabilities (LD) team; new service       •    Establish suicide prevention groups in    • Develop clear pathways for those
     users to co-produce with the Care          •   Direct booking for urgent face to face         to go live 2020/21                             City and Hackney                               at risk of sexual exploitation
     Workstreams                                    appointments & Evening and                 • Review housing related support              •    Improve access to mental health           • Improve our offer for Special
•    SRO leads from LBH and CCG, key                weekend GP appointments to be in               for vulnerable people                          services for people with substance             Educational Needs and Disabilities
     work on One Public Estates approach            place by March 2019                                                                           misuse issues                             • Improve our maternity and early
     for St Leonard's, and Acute                                                                                                                                                                 years offer          16
     reconfiguration for HUH east wing.
Core Areas of our System Operating Plan

                                          17
Activity Assumptions

                                                                       Barts Health

• Both Trust and Commissioner have used the NHSI Forecasting           Growth Rate                                                                   Barts      CCG Agreed or not
  Tool to work on a 2018/19 Forecast Outturn. The Trust have           E.M.7        Total Referrals (General and Acute)                               1.0%      1.0% Yes
  used their own local data whilst Commissioners have used the
  SUS-SEM figures that match with NHSE's monthly in-year               E.M.7a       GP Referrals (General and Acute)                                  1.4%      1.4% Yes
  monitoring.                                                          E.M.7b       Other Referrals (General and Acute)                               0.4%      0.4% Yes
• Both parties have agreed figures for RTT catch-up, which has         E.M.8+9      Total Consultant Led Outpatient Attendances                       3.7%      3.7% Yes
  been calculated for 88% compliance by March 2020.
• Growth rates have been developed using the NHSI Forecasting          EM8          Consultant Led First Outpatient Attendances                       3.5%      3.5% Yes
  Tool and local knowledge. These have been applied uniformly          EM9          Consultant Led Follow-Up Outpatient Attendances                   3.7%      3.7% Yes
  across all seven CCGs with the exception of the WEL CCGs             E.M.10       Total Elective Admissions                                         2.0%      2.0% Yes
  whereby Waltham Forest have a lower rate for Non-Elective
                                                                       EM10a        Total Elective Admissions - Day Case                              2.5%      2.5% Yes
  zero LoS and Tower Hamlets and Newham CCG have higher
  rates to maintain the overall STP quantum. Commissioners have        EM10b        Total Elective Admissions - Ordinary                             -0.9%     -0.9% Yes
  weighted zero LoS growth at the Newham University Hospital           E.M.11       Total Non-Elective Admissions                                     5.1%      5.1% Yes
  (NUH) site as it is recognised there is a likelihood of increased
                                                                       EM11a        Total Non-Elective Admissions - 0 LoS                             9.4%      9.4% Yes
  Ambulatory Care capacity here.
• The variance between the commissioner and provider view on           EM11b        Total Non-Elective Admissions - +1 LoS                            2.4%      2.4% Yes
  EM12a and EM12_Other is due to the use of SUS data by                E.M.12       Total A&E Attendances excluding Planned Follow Ups                2.4%      2.4% Yes
  commissioners and SLAM by providers. For providers this aligns
                                                                       EM12a        Type 1 A&E Attendances excluding Planned Follow Ups              -4.5%      2.3% No
  to how A&E performance is measured. Both parties understand
  the nature of the variance and are aligned in terms of the overall   EM12_Other Other A&E Attendances excluding Planned Follow Ups                18.0%       2.9% No
  number of A&E attendances.
                                                                       Assumptions: These rates have been developed using the NHSI forecasting tool and local knowledge.

                                                                                                                                                                           18
Activity Assumptions

                                                               BHRUT

•   SUS-SEM data and local knowledge and              Growth Rate                                                                 BHRUT         CCG Agreed or not
                                                      E.M.7          Total Referrals (General and Acute)                           0.2%        0.2% Yes
    forecasting used to calculate a 2018/19 FOT.
                                                      E.M.7a         GP Referrals (General and Acute)                              0.8%        0.8% Yes
    This includes an adjustment relating to the in-   E.M.7b         Other Referrals (General and Acute)                           0.5%        0.5% Yes
    year change of Service Provider for the UCC       E.M.8+9        Total Consultant Led Outpatient Attendances                   0.4%        0.4% Yes
    activity.                                         EM8            Consultant Led First Outpatient Attendances                   0.1%        0.1% Yes
•   Plan has included demographic growth as           EM9            Consultant Led Follow-Up Outpatient Attendances               0.7%        0.7% Yes
    identified by the Boston Consulting Group         E.M.10         Total Elective Admissions                                     0.9%        0.9% Yes
    (BCG) work.                                       EM10a          Total Elective Admissions - Day Case                          1.0%        1.0% Yes
•   RTT catch-up and Transformation has been          EM10b          Total Elective Admissions - Ordinary                          0.4%        0.4% Yes
                                                      E.M.11         Total Non-Elective Admissions                                 3.3%        3.3% Yes
    worked up as part of the system-wide recovery
                                                      EM11a          Total Non-Elective Admissions - 0 LoS                         3.3%        3.3% Yes
    plan. Transformation deductions have been                                                                                      3.3%        3.3% Yes
                                                      EM11b          Total Non-Elective Admissions - +1 LoS
    included for the BHR CCGs but not the WELC        E.M.12         Total A&E Attendances excluding Planned Follow Ups            4.7%        4.7% Yes
    CCGs.                                             EM12a          Type 1 A&E Attendances excluding Planned Follow Ups           4.7%        4.7% Yes
                                                      EM12_Other     Other A&E Attendances excluding Planned Follow Ups            4.7%        4.7% Yes

                                                      Assumptions: Boston Consulting Group (BCG) demographic growth rates used for each CCG.

                                                                                                                                                         19
Activity Assumptions

                                                             Homerton

•   2018/19 FOT has been developed using M6 x          Growth Rate                                                           HUH     CCG Agreed or not
                                                       E.M.7        Total Referrals (General and Acute)                      1.5%   1.5% Yes
    2 and then factoring in seasonality. The
                                                       E.M.7a       GP Referrals (General and Acute)                         1.5%   1.5% Yes
    seasonality has been calculated using a            E.M.7b       Other Referrals (General and Acute)                      1.5%   1.5% Yes
    blended approach of calendar days, working         E.M.8+9      Total Consultant Led Outpatient Attendances              1.5%   1.5% Yes
    days and historic trends by POD.                   EM8          Consultant Led First Outpatient Attendances              1.5%   1.5% Yes
•   A growth rate of 1.5% has been used for each       EM9          Consultant Led Follow-Up Outpatient Attendances          1.5%   1.5% Yes
    CCG, plus agreed operational changes.              E.M.10       Total Elective Admissions                                1.5%   1.5% Yes
•   Transformation scheme deductions have been         EM10a        Total Elective Admissions - Day Case                     1.5%   1.5% Yes
    included.                                          EM10b        Total Elective Admissions - Ordinary                     1.5%   1.5% Yes
                                                       E.M.11       Total Non-Elective Admissions                            1.5%   1.5% Yes
•   Outpatient Procedures has additional growth to
                                                       EM11a        Total Non-Elective Admissions - 0 LoS                    1.5%   1.5% Yes
    reflect the activity being generated through the                                                                         1.5%   1.5% Yes
                                                       EM11b        Total Non-Elective Admissions - +1 LoS
    2019/20 grouper. Additionally, as a result of a    E.M.12       Total A&E Attendances excluding Planned Follow Ups       1.5%   1.5% Yes
    Consultant-to-Consultant audit anticipated         EM12a        Type 1 A&E Attendances excluding Planned Follow Ups      1.5%   1.5% Yes
    shifts from Outpatient Firsts to Follow Ups        EM12_Other Other A&E Attendances excluding Planned Follow Ups         1.5%   1.5% Yes
    have been factored in.
                                                       Assumptions: A blanket 1.5% rate has been applied across the board.

                                                                                                                                                  20
System Risk Management
The following have been identified as the key risks and challenges for delivery of plans across the STP
Risk                         Impact                                                                Mitigation

Capital funding              NEL received no capital funding in the Wave 4 STP allocation round.   The STP is actively working with partners to explore other
                             This is highly likely to impact adversely on STP plans.               avenues of funding that do not require CDEL cover, which in
                                                                                                   reality are limited. These include third party developments,
                                                                                                   LIFT or Local Authority Joint Venture. Additionally work is
                                                                                                   progressing well on the early stages of the Whipps Cross
                                                                                                   redevelopment business case.
Financial Recovery and       NEL remains a financially challenged health economy operating         Requires:
Sustainability               within a constrained financial environment. Two of the five main      - Significant changes in ways of working to deliver joint
                             providers are in financial special measures with significant          system financial recovery plans, moving away from single
                             underlying deficits.                                                  organisation focused CIP and QIPP plans and towards system
                                                                                                   transformation. This is already in place in BHR but requires
                             The BHR CCGs' headline financial position has improved but within     greater commitment and development in WEL.
                             the context of a severely distressed health economy for the BHR       - Agreement to a shared financial plan and commitment to
                             system.                                                               single control total in the future.
                                                                                                   - Alignment of incentives and removal of financial barriers to
                             Waltham Forest CCG remains substantially under target and             integrated care.
                             severely financially challenged.
Performance                  STP may not achieve constitutional targets especially in A&E, RTT     Delivery of transformation plans and ICS. Development of the
                             and Mental Health                                                     local operating model for earned autonomy and performance
                                                                                                   management to track delivery of transformation
                                                                                                   programmes and recovery plans
Workforce                    Risks surrounding recruitment of staff based on existing modelling.   Workforce programme in place that is working towards
                                                                                                                                                         21
                                                                                                   meeting staffing requirements – however this is still a
                                                                                                   significant challenge
System Financial Position & Risk Management
  Overarching Vision: the STP will deliver strong financial management, with a collective commitment from CCGs and providers to system planning and shared
  financial risk management, supported by a system control total and system operating plan.

                                     2019/20 System Control Total                                                                                Excluding MRET, FRF, Including MRET, FRF,
  Key objectives:
                                                                                                                                                      PSF and CSF          PSF and CSF
  •   Agreement to a shared
      financial plan                                                                                                                                      £'000                  £'000
  •   Ensure financial balance       NHS City and Hackney CCG                                                                                                           0                     0
      is maintained as a             NHS Havering CCG                                                                                                               3,000                 3,000
                                     NHS Newham CCG                                                                                                                     0                     0
      system and achieve
                                     NHS Redbridge CCG                                                                                                              4,000                 4,000
      financial plans in line        NHS Tower Hamlets CCG                                                                                                              0                     0
      with agreed system             NHS Waltham Forest CCG                                                                                                             0                     0
      financial controls.            NHS Barking and Dagenham CCG                                                                                                   3,900                 3,900
  •   Progress will be
      measured against a             Barking, Havering and Redbridge University Hospitals NHS Trust                                                                -55,084               -23,107
                                     Barts Health NHS Trust 100%                                                                                                  -118,653               -65,351
      system financial control
                                     East London NHS Foundation Trust                                                                                                2,364                 5,683
      total, as opposed to the       Homerton University Hospital NHS Foundation Trust                                                                                 377                 7,189
      individual organisational      North East London NHS Foundation Trust                                                                                              0                 3,379
      position.                      System total                                                                                                                 -160,096               -61,307
  •   Commitment to single           Financial Risks:
      control total in the future.   There are a number of areas of risk associated with agreeing the system financial plan for 2019/20, including:
  •   Financial plans and                     QIPP – Delivery risk towards achieving significant QIPP savings across NEL, particularly within WEL and BHR. BHR unidentified QIPP of
      associated measures                     £10.9m due to requirement to deliver a surplus.
                                              CIP – Provider savings schemes present a delivery risk for provider (system) balance
      and actions designed to
                                              Audits - Barts audits outstanding, resulting in uncertainty for both Barts and CCGs activity/financial plan.
      deliver an improved and                 Audits - Specialist Commissioning announced intention to conduct audits at all providers of specialist services, adding further uncertainty to
      sustainable financial                   provider planning assumptions
      position for the health        Over the medium term, there is an expectation by NHSE that by 2023/24 that no trusts will be in deficit. Two STP providers (BHRUT and BH) are
      and social care system.        predicting a deficit position in 2019/20. EHLCP will work with providers to support sustainable recovery of this position. Delivering this will be a
                                     significant ongoing challenge for the system.
2019-04-16                                                                                                                                                                         22
System Financial Position & Risk Management
Overarching Vision: the STP will deliver strong financial management, with a collective commitment from CCGs and providers to system planning and shared
financial risk management, supported by a system control total and system operating plan.

Key objectives:                    System Financial Risks:
•   Agreement to a shared
    financial plan                 Procurement Changes:
•   Ensure financial balance       Changes relating to the creation of Supply Chain Coordination Limited (SCCL) via either top slicing of tariff or through
    is maintained as a             recovery of overheads via product price mark-up are at risk of creating cost pressures for provider organisations via loss of
    system and achieve             funding through tariff and reductions in influenceable expenditure to apply internal savings schemes. Currently, Trusts are
    financial plans in line        reporting little evidence that SCCL in year 1 at least, will compensate Trusts via identifiable savings.
    with agreed system
    financial controls.            Capital Allocations:
•   Progress will be               Continued below internally generated depreciation values for allocations of capital funding increase the risk of:
    measured against a             • Increased expenditure on maintenance and repair of assets past their useful economic life;
    system financial control       • Increase in backlog maintenance due to revenue resource limitations;
    total, as opposed to the       • Diminution of the quality of patient environment and experience.
    individual organisational
    position.                      Sale of Assets proceeds:
•   Commitment to single           Lack of clarity regarding Trusts ability to utilise asset sales proceeds to fund non recurrent costs associated with
    control total in the future.   development of pre Outline business cases offers significant risk that either:
•   Financial plans and            • Trust is unable to pursue development of essential capital investments;
    associated measures            • Breaches control total.
    and actions designed to
    deliver an improved and        Marginal Rate Emergency Threshold (MRET):
    sustainable financial          Trusts concerns regarding whether implementation of blended emergency tariffs will be financially neutral in 2019/20.
    position for the health
    and social care system.

                                                                                                                                                          23
System Financial Position & Risk Management
Overarching Vision: the STP will deliver strong financial management, with a collective commitment from CCGs and providers to system planning and shared financial risk
management, supported by a system control total and system operating plan. Where required this will include the development and implementation of robust system recovery
programmes to address underlying issues.
BHR System Recovery:

In October 2018 the NHS Partners within Barking & Dagenham, Havering & Redbridge (BHR) were tasked with pulling together a System Financial Recovery Plan
(FRP) that would return the system to financial balance by March 2021. NELFT, BHRUT and the BHR CCGs, jointly submitted a draft FRP to NHS England (NHSE)
and NHS Improvement (NHSI) in December 2018.

In summary the FRP aims to close a £186m financial gap that will exist by March 2021 if no further actions are taken in the form of QIPPs (for CCGs) and QCIPs (for
Providers). The FRP focuses on two main areas. The first are internally generated efficiencies mainly associated with reducing running and other transactional costs.
The second area focuses on transforming services in three of our transformation programme areas and improving outcomes as outlined below:

• Older People – Improving Out of Hospital care to reduce the number of people who are admitted non-electively and to increase the number of people who die in
  their preferred place of death.
• Long Term Conditions (LTCs) – Proactively identify and manage patients with LTCs and reduce the prevalence gap associated with common LTCs as well as
  significantly improve outcomes for patients so that they experience far fewer exacerbations.
• Outpatients – Focusing on moving more care Out of Hospital and Closer to Home where this can be achieved safely to enable higher acuity work to repatriated from
  out of area.

Barts Health System Structural cost drivers:

• Barts Health is working with NHSI/E and DHSC to identify structural deficits that have driven historic debts with a view to potentially restructuring debt to relieve
  interest costs on the organisation. Early work indicates interest charge savings of up to £32.5m over the three year period 2019/20 to 2021/22.

• As part of the work above the Trust has identified a structural excess cost for PFI of £45.3m in 2019/20 rising by indexation throughout the life of the PFI. Since
  financial close the excess cost of the PFI will account for £164.5m of the accumulated deficit of the Trust.

• The restructuring of historic debt and relief of the excess cost of PFI not recovered through tariff through the Financial Recovery Fund process will mitigate a
  significant contributor to the system financial challenge that is not currently within the system capacity to address.                                        24