Women in the boardroom A global perspective
Page content transcription
If your browser does not render page correctly, please read the page content below
The Deloitte Global Center for Corporate Governance is proud to present this fourth edition of "Women in
    the Boardroom: A Global Perspective." As with our previous versions, this research represents one of the most
    comprehensive and far-reaching surveys of recent efforts to increase the participation of women in boardrooms
    across the globe. Interest from regulators, investors, governments, companies, and the media has increased
    with each revision to the research, along with the number of countries we cover. This is not surprising: the
    movement for more diversity on our boards of directors continues to accelerate, even since our last edition in
    2013. In our first version, back in 2011, we struggled to find 13 countries with diversity legislation or significant
    programs; today, to say we have an embarrassment of riches is an understatement: we are proud to provide
    details on 49 countries around the world.

    There is another change to discuss since the last edition. In my introduction to the third edition, I noted the
    relative absence of investors from the debate about boardroom diversity. Today, I don't think I can make the
    same claim. True, we still see relatively few shareholder proposals on the issue compared to proposals about
    environmental or social sustainability, or about executive pay or board leadership. Yet the last two years have         Dan Konigsburg
    seen more shareholders step up and begin to advocate for change, often behind the scenes, but increasingly              Managing Director, Deloitte Global Center for Corporate Governance,
    in public. Investors are convening and leading panels about boardroom diversity, and they are increasingly              Deloitte Touche Tohmatsu Limited
    lobbying governments and policy makers, too. Later this year, the OECD will publish the final version of its
    Principles of Corporate Governance, and it will include a first reference to director diversity, a change brought
    about in no small part by the persistent advocacy of several large institutional investors.

    Deloitte, too, has increased its activity in this area. Not only does Deloitte actively advocate in favor of
    boardroom diversity to governments and policy makers, we have introduced new programs for our clients and
    others to prepare senior women for board service and to increase the chances for women to be placed on
    boards in the first place. Among these is Deloitte's Board-ready Women Program, which identifies women who
    stand ready to serve on private and listed company boards but have not yet been asked to join. The program
    provides a thorough background in corporate governance, audit committee oversight, risk, and strategy, all
    from the perspective of an outside director.

    Still, as our research shows, there is more work to do. While the numbers may be on the rise in particular
    countries, if you dig deeper you can see that things are not always what they seem. When you compare the
    number of women on boards with the number of women chairs, for example—often a much more meaningful
    indicator of where power lies on a board—countries with high numbers suddenly look less inspiring. Denmark,
    for example, is the country with the sixth-highest number of women on its boards yet, if you look at board chairs,
    that position drops to last. Not one of the boards we analyzed in Denmark had a female chair. The same is true
    of the Netherlands and Ireland, to name just a few countries where we see this dynamic in play. We intend to
    monitor this metric over time, and we expect it to be a meaningful predictor of real change in global boardrooms.

    As proud as Deloitte is to be playing a meaningful role, we look forward to the day when reports like this are no
    longer necessary. Soon, the world will recognize that women and other less frequently nominated director groups
    are features in the landscape of what a properly constituted board looks like. In the meantime, we hope this
    report adds fuel to the fire that burns for better, more diverse, and more effective boardrooms around the globe.

2
Women in the boardroom:
A global perspective – 4th edition
Research methodology                                                              Top five industries with highest percentage of women
Data provided in "A Closer Look" sections in a country's profile are based        Industry classifications were grouped into six different industries: financial
on a dataset covering nearly 6,000 companies in 40 different countries—           services; consumer business; technology, media, and telecommunications;
more than 66,000 directorships, unless otherwise noted.1 You can find             manufacturing; life sciences and health care; and energy and resources.
a list of all countries covered in the appendix of this publication. Only
active directorships and committee memberships were considered
in the analysis.                                                                                                          Technology,
                                                                                     Financial          Consumer           Media, &                                Life Sciences   Energy &
                                                                                                                                            Manufacturing
Statistics defined                                                                   Services            Business        Telecommun-                               & Health Care   Resources
                                                                                                                            ications
Total companies analyzed: The company sample size for each
country profile.
                                                                                  The views and opinions expressed in this report do not necessarily reflect
Percentage of board seats held by women: Calculated by dividing the               the views of Deloitte Touche Tohmatsu Limited or the Deloitte member
number of board seats held by women by the total number of board seats            firms. We make no representation or warranty about the accuracy of
in a given sample. The same logic applies for the percentage of board             the information.
chairs that are women and for the statistics provided for committees.

Women on boards: Denotes the total number of women holding
directorships in a given country. Because a particular woman may hold
more than one board seat across multiple companies, this number may
be less than the total number of board seats held by women.

Stretch factor: Calculated by dividing the number of board seats
occupied by women in a given country by the total number of women
on boards in that particular country. The higher the stretch factor, the
greater the number of board seats occupied by the same women director
in a given country. A stretch factor of 1 indicates that all board seats in a
given sample are held by different women.

1
    Data obtained from MSCI ESG Research Inc.; data were as of 20 October 2014.
3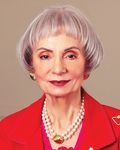 EUROPE
     ASIA PACIFIC                                                                                  AMERICAS                                                                      MIDDLE EAST
                                                                                                                                                                                   AFRICA
Australia..................................................................... 8      Argentina................................................................... 24       Israel.......................................................................... 37
China.......................................................................... 9     Brazil.......................................................................... 25   Russia......................................................................... 38
Hong Kong................................................................. 10         Canada....................................................................... 26      South Africa............................................................... 39
India........................................................................... 11   Chile........................................................................... 28   Turkey........................................................................ 40
Indonesia................................................................... 12       Colombia.................................................................... 29       European Union profile.............................................. 41
Japan.......................................................................... 13    Guatemala.................................................................. 30        Austria....................................................................... 42
Korea......................................................................... 14     Mexico....................................................................... 31      Belgium...................................................................... 43
Malaysia..................................................................... 15      Peru........................................................................... 32    Croatia....................................................................... 44
New Zealand.............................................................. 16          United States.............................................................. 33        Czech Republic........................................................... 45
Philippines.................................................................. 17                                                                                            Denmark.................................................................... 46
Singapore................................................................... 18                                                                                             Finland....................................................................... 47
Taiwan....................................................................... 19                                                                                            France........................................................................ 48
Thailand..................................................................... 20                                                                                            Germany.................................................................... 49
                                                                                                                                                                            Greece........................................................................ 50
                                                                                                                                                                            Hungary..................................................................... 51
                                                                                                                                                                            Ireland........................................................................ 52
                                                                                                                                                                            Italy............................................................................ 53
                                                                                                                                                                            Luxembourg............................................................... 55
                                                                                                                                                                            Netherlands............................................................... 56
                                                                                                                                                                            Norway...................................................................... 58
                                                                                                                                                                            Poland........................................................................ 59
                                                                                                                                                                            Portugal..................................................................... 60
                                                                                                                                                                            Romania..................................................................... 61
                                                                                                                                                                            Slovakia..................................................................... 62
                                                                                                                                                                            Spain.......................................................................... 63
Appendix A...... 68
                                                                                                                                                                            Sweden...................................................................... 64
Appendix B...... 69
                                                                                                                                                                            Switzerland................................................................ 65
4
                                                                                                                                                                            United Kingdom......................................................... 66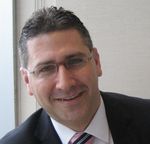 Research around the world has shown that board diversity enhances corporate performance, and a failure to
recognize its benefits would undermine competitiveness. Yet, board diversity has largely remained an alien
concept in most boardrooms in Asia. In Hong Kong, only about 10 percent of the board members of listed
companies are female, even though women account for almost half of our total workforce. If age is used as a
yardstick, then we have performed woefully. In 2011, the average age of a director in Hong Kong was 58, and
has risen in recent years.1

Questions have been raised as to whether legislation or quotas can be the solution. I believe board members
should be appointed not because of their gender, but their professional experience, ability, and qualifications.
The female voice is valuable in boardrooms because it supplements discussions with a different perspective.
The same principle may apply to grooming young talent and building boards with a diversified cultural and
ethnic background. These are of special importance to businesses in the dawn of social media and are essential
for sustainable development.
                                                                                                                                       Betty Yuen is the vice chairman of CLP Power Hong
We need to do two things to achieve real and meaningful results. First, we need to create an environment that                          Kong Limited, which supplies electricity to 80 percent
would enable our women to break the glass ceiling. Stereotyping, bias, and brutally long working hours are                             of Hong Kong's population. She is the deputy chairman
discouraging our women executives from reaching for the top. Second, we need to provide enough positive                                of Guangdong Nuclear Power Joint Venture Co., Ltd.,
reinforcement so that more women will find it rewarding to make sacrifices for advancement in their careers.                           which owns the first commercial-scale nuclear power
These are often tough personal choices, and smart companies would use them as opportunities to attract and                             station in China. She is also the vice chairman of the
retain the right professionals instead of driving them away.                                                                           Hong Kong General Chamber of Commerce. In 2004,
                                                                                                                                       she became the first person from Hong Kong to be
So we need to be more innovative and accommodating in terms of employment arrangements to promote                                      named the "Business Woman of the Year" in the
diversity. Family-friendly policies are crucial so that our female professionals can shine in the different stages                     internationally acclaimed Veuve Clicquot Awards.
of their lives. By the same token, we need to look seriously within our talent pools and find the right young
men and women who can—sooner rather than later—carry the baton and lead our businesses in meeting the
challenges of tomorrow.

It takes time to build a pipeline of young talent, and mentorship is critical. I consider myself lucky that I began
my first board directorship when I was only 32 years old and I had a great mentor at work at a very young
age. I am glad that my present company, CLP, takes grooming young talent and board diversity seriously. We
go beyond gender and also emphasize ethnicity, cultural background, and experience. But good fortune and
coincidence should not be the foundation of how we build leadership of our businesses. It is often said that
the coming decades will be the age for Asian businesses. If our companies are to thrive, board diversity must
become a centerpiece of our game plan.

1
    The Hong Kong Institute of Chartered Secretaries, Diversity on the Boards of Hong Kong Main Board Listed Companies, October 2012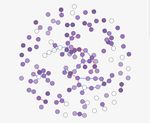 Corporate governance in New Zealand has come a long way in the past 20 years.

In the late 1990s, board positions were, to a significant extent, perceived as the logical next step for former
CEOs, senior executives, and partners in accounting or legal practices—a semi-retirement "reward" for
good service.

There were very few women operating in corporate governance and the age cohort was predominantly
55-plus. Appointments to board positions were often made through an informal "who knows who" process,
and board and individual director performance assessments were either nonexistent or highly informal.

Significant positive change has occurred in the intervening period and the Crown, under both Labour- and
National-led governments, can take credit for leading the improvement in board diversity, board performance
evaluation, and director development.

New Zealand's regulatory framework has evolved to better protect investors from egregious conduct.
Institutional shareholders and the New Zealand Shareholders Association have also played an important                 Joan Withers has spent more than 25 years working
role in monitoring company and directorial performance. Because New Zealand is a relatively small market,             in the media industry, holding CEO positions in both
reputational damage resonates widely, reducing the risk of recidivist behavior somewhat. Boards of large              newspaper and radio, and has been a professional
companies now generally have regular, independently facilitated performance reviews assessing the quality of
                                                                                                                      director for 18 years. Her current governance roles
board deliberations and their working dynamic, as well as the contribution of individual directors.
                                                                                                                      include chair of Mighty River Power, chair of TVNZ,
The percentage of women occupying board positions is improving, but progress is slow. For a country which             and director of ANZ NZ.
was first to give women the right to vote and has had, to date, two female prime ministers, the pace of change
is disappointing.                                                                                                     In July 2005, Joan became chief executive officer of
                                                                                                                      Fairfax New Zealand Limited, New Zealand's largest
There are, however, a number of initiatives progressing to support women coming through the ranks, assist             media company, a role from which she retired in 2009.
them in becoming "board-ready," and provide mentoring as they first assume governance roles. There is also
a concerted effort being made to give strong encouragement to boards where women are absent or
                                                                                                                       She won the New Zealand Shareholders Beacon Award
significantly underrepresented.
                                                                                                                      in 2014 and the CAANZ Media Excellence Award in
Many boards now conduct a formal assessment of the skills and experience of incumbent directors and review            2009. She was a finalist in the Chairman of the Year
that composition against current and future requirements to identify gaps. Boards then typically conduct a            Deloitte Management Awards in 2011 and 2012.
comprehensive search to identify directors able to fill vacancies.

More attention is also being paid to composing the board agenda to ensure that sufficient time and energy
are dedicated to strategic issues impacting the business and understanding risks, as opposed to just the
administrative and historical reporting responsibilities of the board.

Getting greater diversity of thought in governance is critical to enhanced performance, and this is more than
just a gender issue.

There is also a need to better understand the behavioral elements of corporate governance and to have
independent and rational interrogation and evaluation of instances of corporate failure to determine how, where,
and why the contribution of the directors as governors of the entity failed to avert significant value destruction.

The Institute of Directors and some of the large professional firms play an important role in convening
occasions to allow experienced governance practitioners to become better informed and to understand risks.
And, perhaps more importantly, they provide a safe environment for sharing personal experiences.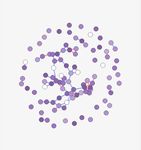 Australia
                                                                                                                                                                                                                                                         ASIA PACIFIC

                                                               While compliance with these recommendations is not mandatory,                                                   together some of Australia's most influential and diverse male CEOs and
   The ASX Corporate Governance Council's                      companies that choose not to comply must provide an explanation in                                              board chairs to form the Male Champions of Change (MCC) group.
recommendations on gender reporting have                       each annual report as to why.
proven to be a catalyst for positive change, with                                                                                                                              The group's members aim to use their individual and collective influence
                                                               According to data1 released by the Australian Institute of Company
women now comprising 20.4 percent of ASX                                                                                                                                       and commitment to ensure the issue of women's representation in
                                                               Directors (AICD) for April 2015:
200 board directorships. These recommendations,                                                                                                                                leadership is elevated on the national business agenda.
combined with initiatives such as the Male
                                                               • The percentage of women on ASX 200 boards increased slightly,
Champions of Change group, will continue to                                                                                                                                    The creation of this group shows an important recognition of the
                                                                 to 20.4 percent.
elevate the issue of women's representation in                                                                                                                                 significant role that CEOs and board chairs have in achieving more
board and leadership positions.                                                                                                                                                equitable leadership in Australia.
                                                               • Women comprised 30 percent of new appointments to
                                                                 ASX 200 boards.                                                                                               The numbers
                         Margaret Dreyer, Partner,                                                                                                                                                                                 %            Percentage change
    Inspiring Women's Champion, Deloitte Australia                                                                                                                                 Women directors serving on ASX
                                                               • Sixteen women have been appointed to ASX 200 boards (53 were                                                                                                    23.2                    n/a
                                                                 appointed in 2014).                                                                                               20 company boards4
Quotas                                                                                                                                                                             Women directors serving on ASX
There are currently no gender quotas for women on                                                                                                                                                                                21.2                    n/a
                                                               The percentage of women on boards of ASX 200 companies and                                                          50 company boards4
boards or in senior management positions.                                                                                                                                          Women directors serving on ASX
                                                               the proportion of women comprising new appointments increased                                                                                                     20.0               2.7 (2012)5
Other initiatives                                              significantly from 2010 to 2013. These figures are the highest they have                                            100 company boards4
In 2010, the ASX Corporate Governance                          been in Australia, but 30 boards in the ASX 200 still do not include                                                Women directors serving on ASX
                                                                                                                                                                                                                                 20.4               5.0 (2012)
Council made several important amendments                      women.                                                                                                              200 company boards1
to the ASX Corporate Governance Principles
                                                               The AICD recently stated in a press release that it is calling for all boards                                   1
                                                                                                                                                                                 Australian Institute of Company Directors, Statistics page, 30 April 2015
and Recommendations. The most prominent                                                                                                                                          Australian Institute of Company Directors, Boards Should Adopt 30 Per Cent Target for
                                                               to ensure that 30 percent of their directors are female and are urging                                          2

recommendation was that ASX-listed companies                                                                                                                                   Female Directors, April 9 2015
                                                               ASX 200 companies to meet this new target by the end of 2018—
disclose in their annual reports the gender
                                                                                                                                                                               3
                                                                                                                                                                                 Australian Human Rights Commission, Male Champions of Change, March 2015
                                                               although the AICD does recognize that this may be easier for ASX 200                                            4
                                                                                                                                                                                 Australian Institute of Company Directors, Female Non-Executive Director
objectives set by their boards, as well as their                                                                                                                               Appointments to ASX 200 Boards 1 January 2012 – 1 January 2014, 2014
                                                               companies to meet than smaller listed and nonlisted companies.2
progress against these objectives. They also need                                                                                                                              5
                                                                                                                                                                                 Calculation derived from the data in the following publication: Australian Institute of
to disclose the proportion of women on the board               Male Champions of Change3                                                                                       Company Directors, Board Diversity: Think Outside the Square, February 2012

and in senior management roles.                                In April 2010, Elizabeth Broderick, commissioner for sex discrimination for
                                                               the Australian Human Rights Commission, was instrumental in bringing
                                                                                                                                                                                                                                         A CLOSER LOOK
Overall numbers                                                     Top 5 industries with highest percentage of women                                                     Committees
                                                                    60
     Percentage of board seats         Percentage of board chairs
          held by women                     that are women
                                                                                                                                                                                   Female members                        Female chairs
                                                                    48

                                                                                                                                           &
                                                                                                ice
                                                                                                    s                      ss          ia,
                                                                                                                        ine          ed ions
                                                                    36
                                                         5.6%                                 rv                       s                                                                 18.7%                             14.1%
     15.1%                                                                                 Se                       Bu           , M   t
                                                                                     ial                        r              gy ica                  rin
                                                                                                                                                           g
                                                                                                                                                                     s&
                                                                                  nc                         me             olo un                                ce
                                                                                                                                                                             14.6%                                                       6.0%
                                                                               a                        ns
                                                                                                          u               hn omm                   ctu         ien are
                                                                    24
                                                                            Fin                    Co
                                                                                                                        c
                                                                                                                      Te lec                 u f a
                                                                                                                                                           S c                19.0%                                                      7.4%
                                                                                                                                           n                     C
                                                                                                                       Te              Ma                e
                                                                                                                                                     Lif alth
      190
        women
                             1.4
                           stretch factor
                                                   224
                                                 total companies
                                                                    12     19%                     18%                17%           14%
                                                                                                                                                       He
                                                                                                                                                         12%
                                                                                                                                                                           17.8%                                                            16.7%

       on boards                                     analyzed
8                                                                    0
China
                                                                                                                                                                                                                                          ASIA PACIFIC

                                                              Quotas
    Research continues to indicate that a                     There are currently no gender quotas for women on boards or in senior
diversified and more gender-balanced                          management positions.
boardroom performs better. A recent article
published by China Women's News indicated                     Other initiatives
that female board members will provide different              The Code of Corporate Governance for Listed Companies in China
perspectives and bring more knowledge and                     does not mention gender as a desirable quality or background for
information to the strategic decision-making                  board candidates.
process of the board, improve the execution of
the strategic initiatives, and have a positive                The numbers                                                                %               Percentage change
influence over the corporate culture. With
                                                                  Percentage of women on boards                          1
                                                                                                                                      10.7                         1.1 (2012)
China's economic growth, more attention has
been paid to corporate governance. On top of                  1
                                                                  Credit Suisse, The CS Gender 3000: Women in Senior Management, September 2014
transparency and accountability, diversity is
certainly another area that will enhance board
effectiveness.

      Helen Xu, Manager, Enterprise Risk Services,
                                  Deloitte China

                                                                                                                                                                                                                                 A CLOSER LOOK
Overall numbers                                                       Top 5 industries with highest percentage of women                                                                Committees
                                                                     60
    Percentage of board seats         Percentage of board chairs
         held by women                     that are women
                                                                                                                                                                                                Female members   Female chairs
                                                                     48

                                                                                                              are
                                                                                                            hC
                                                                                                         alt
                                                                     36                            He                                                                                                   9.3%      10.3%
    8.5%                                                3.5%                                es
                                                                                               &
                                                                                        nc                                  es
                                                                                    cie                                 vic                     ess                     es                 8.6%                                  10.3%
                                                                                 eS                                Se
                                                                                                                     r
                                                                                                                                             sin                urc
                                                                              Lif                                                                             so
                                                                     24
                                                                                                               l                         u                                         g
                                                                                                           cia                        rB                   Re                  rin          8.0%                                 9.1%
                                                                                                      an                            me                y&                     tu
     119
       women
                            1.1
                          stretch factor
                                                  125
                                                total companies
                                                                     12

                                                                            18%
                                                                                                   Fin
                                                                                                                             Co
                                                                                                                                nsu
                                                                                                                                             En
                                                                                                                                                   erg
                                                                                                                                                             Ma
                                                                                                                                                                   nu
                                                                                                                                                                     fac                 8.7%                                      8.5%

      on boards                                     analyzed                                  10%                        9%                  7%                7%
                                                                      0
9                                                                          LSHC               FSI                        CB                  ER               MFG
Hong Kong
                                                                                                                                                                                                                                                                 ASIA PACIFIC

                                                               Quotas                                                                                                                     The numbers                                       %            Percentage change
    Hong Kong's recent regulatory changes                      There are currently no gender quotas for women on boards or in senior
relating to board diversity have been in effect                                                                                                                                               Percentage of women on boards
                                                               management positions.                                                                                                                                                       9.6               0.6 (2012)
since September 2013. However, since the                                                                                                                                                      of Hang Seng Index companies2
implementation of these rules, there has been no               Other initiatives                                                                                                              Percentage of women on boards3               10.8              1.1 (2012)
significant increase in the percentage of                      The Hong Kong Stock Exchange has introduced amendments to its
directorships in Hong Kong that are held by
                                                                                                                                                                                          1
                                                                                                                                                                                            Hong Kong Exchanges and Clearing Limited, Consultation Conclusions: Board Diversity,
                                                               Corporate Governance Code requiring the board of each listed company                                                       December 2012
women. One of the reasons for this is that it will             to disclose whether it has adopted a diversity policy, and if not, to                                                      2
                                                                                                                                                                                            Community Business, Standard Chartered Bank: Women on Boards Hong Kong 2014,
take longer for listed companies to adopt the                  explain why. As part of the amendments, companies listed in Hong Kong                                                      March 2014
substance of the regulations in addition to their
                                                                                                                                                                                          3
                                                                                                                                                                                            Credit Suisse, The CS Gender 3000: Women in Senior Management, September 2014
                                                               must also disclose at least a summary of any diversity policies that are
form. The rules can only set the expectations for              in place in its corporate governance report, as well as the progress they
board diversity practices, which listed companies              have made toward their objectives. The implementation date for the
will have to adopt over time. Other reasons for                amendments was September 1, 2013.1
the lack of significant change in gender diversity
since the introduction of the new regulations
may include the fact that boards tend to focus
on ensuring they have appropriate diversity in
skills and experience, regardless of other forms of
diversity, such as gender and ethnic background.

                             Hugh Gozzard, Partner,
                         Deloitte China (Hong Kong)

                                                                                                                                                                                                                                                  A CLOSER LOOK
Overall numbers                                                     Top 5 industries with highest percentage of women                                                                Committees
                                                                    60
     Percentage of board seats         Percentage of board chairs
          held by women                     that are women
                                                                                                                                                                                              Female members                      Female chairs
                                                                    48                                                                    ns
                                                                                                                                  atio
                                                                                                                              nic
                                                                                                                        mu
                                                                                                                  om
                                                                                                              lec
                                                                    36
                                                         5.4%                                                                                                                                         7.1%                          1.5%
                                                                                                           Te
     8.4%                                                                                          ,   &
                                                                                              d ia                      ess                        s                    es               5.8%                                                     7.0%
                                                                    24
                                                                                         ,M
                                                                                           e                       sin                     i   ce                    urc
                                                                                       gy                   r   Bu                    Serv                   eso                 g        5.9%                                                    6.5%
                                                                                    olo                me                       ial
                                                                                                                                                            R                 rin
        68
        women
                                 1.1
                           stretch factor
                                                     67
                                                 total companies
                                                                    12       Te
                                                                                chn
                                                                                          Co
                                                                                             n    su
                                                                                                                       Fin
                                                                                                                           a  nc
                                                                                                                                               Ene
                                                                                                                                                   rg  y&
                                                                                                                                                                Ma
                                                                                                                                                                  nu
                                                                                                                                                                     fa    ctu         6.6%                                                         6.9%

       on boards                                     analyzed             10%             9%                        8%                     8%                    6%
10                                                                   0
India
                                                                                                                                                                                                                                                     ASIA PACIFIC

                                                               Quotas                                                                                                            SEBI has exempted smaller companies—those having equity share of
    With the legal and regulatory push in the                  The Companies Act, 2013 was approved in August 2013. The 2013 act                                                 capital of up to INR 100 million and net worth not exceeding INR 250
form of the Companies Act, 2013 and Revised                    was intended to enhance self-regulation, strengthen board governance,                                             million and also listed on small and medium enterprises platforms of the
Clause 49 of the Equity Listing Agreement, many                encourage corporate democracy, and reduce the number of required                                                  stock exchanges—from the mandatory compliance components of the
Indian companies have started introducing                      government approvals.                                                                                             new code for the time being.
women directors to their boards. However, as
                                                               One of the major goals of the 2013 act is to improve board diversity                                              Even before the 2013 act, some companies with progressive governance
most of these women are first-time directors,
                                                               and to enhance the responsibilities and accountability of executive                                               practices had women directors serving on their boards, as did some
they will need to participate in appropriate
                                                               directors, managerial personnel, and independent directors. One of the                                            family-owned companies. Today, with the new requirements in place,
training and onboarding programs facilitated by
                                                               new requirements pertains to the appointment of women directors to                                                many companies have started appointing women directors to their
the nomination and remuneration committee
                                                               company boards. The act requires the following classes of companies to                                            boards—both in executive and nonexecutive/independent directorship
and supported by the full board.
                                                               have at least one woman director on their boards:                                                                 positions. However, a sizeable proportion of the new appointments to
                                                                                                                                                                                 date have come from the promoter group (a founding or controlling
                      Abhay Gupte, Senior Director,            • Every listed company
                                                                                                                                                                                 owner, often a family) or from within the family, or in executive positions,
     Deloitte Touche Tohmatsu India Private Limited            • Every public company having:
                                                                                                                                                                                 instead of nonexecutive or independent director candidates.
                                                                 –– Paid-up share capital of INR 1 billion
                                                                 –– Turnover of INR 3 billion or more.                                                                           The numbers                                    %             Percentage change
                                                               Companies meeting these criteria are required to comply within one                                                    Percentage of women on boards:
                                                                                                                                                                                                                               8.3                2.7 (2012)
                                                               year; newly incorporated companies meeting the criteria must appoint                                                  India S&P CNX Nifty 501
                                                               a woman director within six months of incorporation. The board is                                                     Percentage of women on boards2            6.7                0.5 (2012)
                                                               required to fill any vacancy of a board seat previously held by a female                                              Percentage of women on boards
                                                               director no later than the next board meeting or three months from the                                                                                          9.0                   n/a
                                                                                                                                                                                     of listed companies3
                                                               date of such vacancy, whichever is later.
                                                                                                                                                                                     Percentage of women on boards
                                                                                                                                                                                                                               4.0                   n/a
                                                               The Securities and Exchange Board of India, the regulator overseeing listed                                           of listed companies4
                                                               companies and stock exchanges in India, also revised its Equity Listing
                                                               Agreement to align with the requirements of the 2013 act. Revised Clause                                          1
                                                                                                                                                                                   ISS, Gender Diversity on Boards: A Review of Global Trends, September 2014
                                                                                                                                                                                 2
                                                                                                                                                                                   Credit Suisse, The CS Gender 3000: Women in Senior Management, September 2014
                                                               49 of the agreement, pertaining to corporate governance requirements of                                           3
                                                                                                                                                                                   National Stock Exchange, India and Prime Database, February 2015
                                                               listed companies, now requires all listed companies to appoint at least one                                       4
                                                                                                                                                                                   A report by Khaitan & Co in association with Biz Divas, a national network of
                                                               woman director to their boards no later than April 1, 2015.                                                       professional women, August 2014

                                                                                                                                                                                                                                       A CLOSER LOOK
Overall numbers                                                     Top 5 industries with highest percentage of women                                                       Committees
                                                                    60
     Percentage of board seats         Percentage of board chairs
          held by women                     that are women
                                                                                                                                                                                     Female members                    Female chairs
                                                                    48                                                                  ns
                                                                                                                                  a  tio
                                                                                                                              nic
                                                                                                                        mu
                                                                                                                  om
                                                                                                              lec
                                                                    36
                                                         2.7%                                                                                                                                6.0%                       2.2%
     7.7%                                                                                                  Te
                                                                                                   ,   &
                                                                                                                                                                                5.1%                                                   0.0%
                                                                                              d ia                       ss                  ice
                                                                                                                                                s
                                                                    24                     e                       sine                  rv             s&
                                                                                         ,M                     Bu                    Se             ce                          4.7%                                                  0.0%
                                                                                       gy                   r                     l               ien are             ing
                                                                                    olo                me                      cia                                tur
        91                   1.2                   125
                                                                                                                                                c
                                                                                 hn               su                      an                  eS C            fac             4.0%                                                       2.5%
                                                                    12       Te
                                                                                c
                                                                                          Co
                                                                                             n                         Fin                 Lif alth       n u
        women              stretch factor        total companies                                                                             He        Ma
       on boards                                     analyzed              10%            9%                     9%                          7%            7%
11                                                                   0
Indonesia
                                                                                                                                                                                                                                                      ASIA PACIFIC

                                                               Quotas                                                                                                           The numbers                                      %          Percentage change
   Currently, the women of Indonesia are                       There are currently no quotas for women on boards or in senior
increasingly moving away from the more                                                                                                                                              Percentage of women on boards3               5.0             -1.1 (2012)
                                                               management positions. In 2012, the Indonesian government introduced
traditional roles of wife and mother. Indonesian               minimum requirements for parliamentary elections—a minimum of 30                                                     Percentage of women directors on
                                                                                                                                                                                                                                 11.6                 n/a
women are more actively working and pursuing                   percent of all candidates for political parties are required to be women.1                                           IDX-listed company boards2
careers and are venturing into politics and the                                                                                                                                     Commissioners positions held
                                                                                                                                                                                                                                 9.9                  n/a
realm of national development.                                 Other initiatives                                                                                                    by women2
                                                               Researchers at the Centre for Governance, Institutions, and Organizations                                            Director positions held by women2            13.1                 n/a
                   Jose Sabater, Technical Adviser,            analyzed all companies listed on the Indonesia Stock Exchange (IDX)                                                  Percentage of women in
          Governance Leader for Deloitte Indonesia             for which annual reports were available, and found that female board                                                                                              18.6                 n/a
                                                                                                                                                                                    Parliament in 20144
                                                               members made up 11.6 percent of board seats in 2011. The 424
                                                                                                                                                                                    Percentage of women in
                                                               companies studied had 3,729 board positions, out of which female                                                                                                  11.8                 n/a
                                                                                                                                                                                    ministerial positions in 20144
                                                               board members held 432 seats. The 432 female board positions were
                                                               held by 406 different women. This was the first comprehensive study of                                           1
                                                                                                                                                                                  General Elections Commission (Indonesia), Laws of Republic of Indonesia No. 8 Year
                                                               gender diversity on the boards of IDX-listed companies, and is part of a                                         2012: Election for Legislative DPR, DPRD, and DPD
                                                                                                                                                                                2
                                                                                                                                                                                  NUS Business School, Indonesia Boardroom Diversity Report 2012: Female Footprints in
                                                               larger research project on governance practices in Indonesia.
                                                                                                                                                                                IDX-listed Companies, 2012
                                                                                                                                                                                3
                                                                                                                                                                                  Credit Suisse, The CS Gender 3000: Women in Senior Management, September 2014
                                                               The former minister of tourism and creative economy for the Republic                                             4
                                                                                                                                                                                  Inter-Parliamentary Union, Women in Politics, 2014
                                                               of Indonesia was quoted in 2012 as saying: "Gender diversity in the
                                                               boardroom is important not just because women should have their
                                                               views represented, but research has shown that it is also an indicator of
                                                               corporate governance. The greater diversity there is in the boardroom,
                                                               the better managed the company will be."2

                                                                                                                                                                                                                                        A CLOSER LOOK
Overall numbers                                                     Top 5 industries with highest percentage of women                                                      Committees
                                                                    60
     Percentage of board seats         Percentage of board chairs
          held by women                     that are women
                                                                                                                                                                                    Female members                      Female chairs
                                                                    48
                                                                                                                                         s
                                                                                                                                 at  ion
                                                                    36                                                    u   nic
                                                                                                                                                                                            1.9%                          0.0%
                                                         2.9%                                                          mm
     3.8%                                                                                                       leco
                                                                                                             Te                                                                9.1%
                                                                                                       &
                                                                                                 ia,                                         ss               es
                                                                    24
                                                                                                                        s
                                                                                            ed                  rv   ice                 sine              urc                  4.0%
                                                                                         ,M                                           Bu                eso
         8
        women
                             1.3
                           stretch factor
                                                     35
                                                 total companies
                                                                    12

                                                                             Te
                                                                                chn
                                                                                    olo
                                                                                       gy
                                                                                           Fin
                                                                                               an
                                                                                                  c    ial
                                                                                                             Se

                                                                                                                      Co
                                                                                                                         ns
                                                                                                                            um
                                                                                                                                er
                                                                                                                                          En
                                                                                                                                             erg
                                                                                                                                                  y&
                                                                                                                                                       R

                                                                                                                                                         nu
                                                                                                                                                            fac
                                                                                                                                                                 turin
                                                                                                                                                                       g     6.1%                                                         0.0%

       on boards                                     analyzed              5%             5%                         5%                  4%            Ma 0%
12                                                                   0
Japan
                                                                                                                                                                                                                                                     ASIA PACIFIC

                                                               Quotas                                                                                                        Since fiscal year 2012, the Ministry of Economy, Trade, and Industry and
    In Japan, the active participation in business             There are currently no government-mandated quotas requiring a certain                                         the Tokyo Stock Exchange have been jointly conducting the "Nadeshiko
by women is being discussed, and initiatives                   number or percentage of women on boards of directors or in senior                                             Brand" initiative, an initiative to select and publicize enterprises that
are being developed by politicians and business                management positions.                                                                                         encourage female empowerment.
executives at levels not previously seen or heard.
In addition, triggered by Prime Minister Abe's                 Other initiatives                                                                                             Based on the newly published annual reports, in 2014, the percentage of
request for CEOs of blue chip companies to                     Shinzo Abe, Japan's prime minister, has stated that many of his policies                                      women serving on boards increased to 2.1 percent, while the total board
appoint at least one female director, female                   are intended to empower women and to promote higher participation                                             seats held by women increased to 1.2 percent1.
board member representation has increased by                   rates in leadership positions. His goal is for Japan to have 30 percent of
0.4 percent to 2.1 percent in 20141. Other major               all leadership positions filled by women by 2020.2                                                            The numbers                                        %            Percentage change
companies, including financial institutions, have
                                                                                                                                                                                 Percentage of women on boards       3
                                                                                                                                                                                                                                1.6              0.4 (2012)
followed suit. I expect these upward and positive              In 2013, the Tokyo Stock Exchange changed its disclosure rulings—listed
trends to accelerate.                                          companies are to disclose the number/percentage of women board                                                1
                                                                                                                                                                               Toyo Keizai Inc., Yakuin Shikihou 2015
Now one of the challenges we face is how to                    members in their corporate governance reports.                                                                2
                                                                                                                                                                               The prime minister of Japan and his cabinet, The International Conference for Women
                                                                                                                                                                             in Business, July 13, 2014
build a bolder, more robust pipeline of female                                                                                                                               3
                                                                                                                                                                               Credit Suisse, The CS Gender 3000: Women in Senior Management, September 2014
leaders for both executive and nonexecutive                    KEIDANREN, an economic organization representing approximately                                                4
                                                                                                                                                                               Analysis conducted by Deloitte Japan based on various sources: Japan Association of
director positions. Because the new corporate                  1,300 companies in Japan, has recommended that member companies                                               Corporate Directors (2015), The List of Listed Companies with Committees (as of January
                                                                                                                                                                             31, 2015), The Japan Exchange Group, Inc. (2015), Corporate Governance Report, and
governance code, which will be enacted in 2015,                promote active participation by women and set quotas regarding the
                                                                                                                                                                             various companies' annual securities reports
will require an increase in the number of outside              percentage of female representation in managerial positions. As of
directors serving on Japanese boards to at least               December 2014, more than 300 member companies had disclosed
two, searches for capable, independent female                  their initiatives, including their quota policies, on both the KEIDANREN
board members will increase. Accordingly, we                   website and their own.
need to identify creative and bold measures to
develop female leaders in our society.
                    Yoriko Goto, Managing Partner,
         Financial Services Industry, Deloitte Japan,
         and Board Member of Deloitte Japan and
                 Deloitte Touche Tohmatsu Limited
                                                                                                                                                                                                                                      A CLOSER LOOK
Overall numbers                                                     Top 5 industries with highest percentage of women                                                   Committees4
                                                                    60
     Percentage of board seats         Percentage of board chairs
          held by women                     that are women
                                                                                                                                                                                 Female members                       Female chairs
                                                                    48

                                                                    36
                                                                                                                             are                                                         7.5%                            3.3%
                                                         0.8%                                                              hC
     2.4%                                                                                                              lt                                      ,
                                                                                                ess                 ea                       es              gy
                                                                                                                                                              lo
                                                                    24                       sin
                                                                                                              s&
                                                                                                                   H                      urc             no        -
                                                                                           Bu                e                       so             l Tech ia, & mun         6.7%                                                     1.7%
                                                                                       r                  nc                       Re             a
                                                                                    me                 ie                      &                i
                                                                                                                                              nc es Med com
      146
        women
                             1.2
                           stretch factor
                                                   497
                                                 total companies
                                                                    12      Co
                                                                           4%
                                                                                ns
                                                                                   u
                                                                                             Lif
                                                                                            3%
                                                                                                   eS
                                                                                                      c
                                                                                                                  En
                                                                                                                 3%
                                                                                                                       erg
                                                                                                                           y              n a
                                                                                                                                        Fi rvic
                                                                                                                                          Se
                                                                                                                                                           le
                                                                                                                                                         Te tion
                                                                                                                                                          ica
                                                                                                                                                                 s        6.2%                                                          5.0%

                                                                                                                                        2%                2%
       on boards                                     analyzed
                                                                     0
13                                                                         CB          LSHC                 E&R                     FSI               TMT
Korea
                                                                                                                                                                                                                                                       ASIA PACIFIC

                                                               Quotas                                                                                                             The numbers                                     %             Percentage change
   Women are still facing a thick glass ceiling to             There are currently no quotas for women on boards or in senior
reach boardroom or C-suite positions at large or                                                                                                                                      Percentage of women on boards2             2.4                1.7 (2012)
                                                               management positions.
public companies in Korea.                                                                                                                                                            Percentage of women on boards
                                                                                                                                                                                                                                 1.8                   n/a
                                                               Other initiatives                                                                                                      on a sample of 694 companies3
Given that there are voluntary and regulatory                  In Korea, a bill is being promoted which would require large companies
initiatives, the percentage is expected to increase
                                                                                                                                                                                  1
                                                                                                                                                                                    Newspim, Congress 'Mandate 30 Percent Female Executives' Bill Promoted, December
                                                               and public bodies to appoint women to a minimum of 30 percent of                                                   17, 2014
over time.                                                     senior management (executive) positions.                                                                           2
                                                                                                                                                                                    Credit Suisse, The CS Gender 3000: Women in Senior Management, September 2014
                                                                                                                                                                                  3
                                                                                                                                                                                    Korea Corporate Governance Service, Women in the Listed Companies of Korea,
However, the gender quota isn't just about                                                                                                                                        October 23, 2014
                                                               Eun-Hee Kwon, senator of the ruling Saenuri Party, is trying to propose
boosting the number of female executives or                    this gender quota legislation to the National Assembly.1
board members in companies. It is more about
changing society's perception of gender roles.

            Young Sam Kim, Partner, Deloitte Korea

                                                                                                                                                                                                                                         A CLOSER LOOK
Overall numbers                                                     Top 5 industries with highest percentage of women                                                        Committees
                                                                    60
     Percentage of board seats         Percentage of board chairs
          held by women                     that are women
                                                                                                                                                                                      Female members                     Female chairs
                                                                    48

                                                                    36
                                                                                                                                                                                              1.0%                        0.0%
                                                         3.9%                                                                                                   &
     1.8%                                                                                         es                                                       ia,                   2.3%                                                    0.0%
                                                                                            u rc                   c e s                 i n ess         ed ns
                                                                    24
                                                                                         so                      i                    us               M    o
                                                                                      Re                     erv                                     y, ati                       2.0%                                                   0.0%
                                                                                                          lS                       rB             log nic                g
                                                                                   y&                 cia                       me              no mu                rin
        12
        women
                             1.4
                           stretch factor
                                                   114
                                                 total companies
                                                                    12    E
                                                                         4%
                                                                            n e rg

                                                                                          2%
                                                                                             Fi n a n

                                                                                                                2%
                                                                                                                      C o n s u
                                                                                                                                          e
                                                                                                                                       T lec
                                                                                                                                           Te
                                                                                                                                              h
                                                                                                                                            c om
                                                                                                                                                       Ma
                                                                                                                                                          nu
                                                                                                                                                             f a ctu           0.7%

       on boards                                     analyzed                                                                          1%               0%
                                                                     0
14                                                                       ER               FSI                   CB                  TMT                MFG
Malaysia
                                                                                                                                                                                                                                            ASIA PACIFIC

                                                               Quotas                                                                                                   The Malaysian government is also studying a proposal to set up
   A number of large organizations, including                  In June of 2011, in an effort to promote gender equality, the Malaysian                                  Malaysia's own "30 Percent Club" to boost the number of women
private and government-linked companies, have                  Cabinet approved a policy where companies must achieve at least a 30                                     holding top decision-making posts in the private sector.6
included women on their boards of directors,                   percent representation of women in decision-making positions in the
providing diversity in outlook and creating                    private sector.1                                                                                         In 2013, under the Performance Management & Delivery Unit's
advantages reflective of high-performing                                                                                                                                (PEMANDU) Human Capital Development Strategic Reform Initiative, 501
organizations.                                                 By 2016, women must comprise 30 percent of boards and senior                                             women were trained under the Women's Director Programme.7
                                                               management positions at public and limited liability companies in
       Theng Hooi Tan, Country Managing Partner,               which there are more than 250 employees.2 This approved policy is an                                     The numbers                                    %             Percentage change
               Deloitte Southeast Asia (Malaysia)              extension of a similar government policy introduced in 2004 for civil
                                                                                                                                                                            Women's representation
                                                               services, which resulted in the number of women working in government                                                                                   10.9              0.9 (2012)
                                                                                                                                                                            on boards8
                                                               agencies increasing from 18.8 percent in 2004 to 32.2 percent in 2010.3
                                                                                                                                                                            Percentage of women on boards7             8.0               0.3 (2012)

                                                               Other initiatives                                                                                            Women's representation
                                                                                                                                                                                                                       8.6               0.9 (2012)
                                                               In 2014, approximately 250 women serving in senior positions in                                              on boards9
                                                               public listed companies, the public sector, academia, and professional                                   1
                                                                                                                                                                          The Star, "More Women Now on Board," July 26, 2011
                                                               services organizations participated in the Women Directors Program,                                      2
                                                                                                                                                                          Credit Suisse, Gender Diversity and Corporate Performance, August 2012
                                                               organized by the NAM Institute for the Empowerment of Women in                                           3
                                                                                                                                                                          China Daily, "Malaysia Mandates 30 percent Women Representation in Corporates'
                                                               Malaysia. The initiative is fully funded by the government and includes                                  Boardroom-Level Posts," June 27, 2011
                                                                                                                                                                        4
                                                                                                                                                                          Official Website of NAM Institute for the Empowerment of Women Malaysia, Women
                                                               a comprehensive online board readiness assessment, coaching, and                                         Directors Onboarding Training Programme
                                                               training for both technical and soft skills. Potential directors go through a                            5
                                                                                                                                                                          Bernama, Budget 2015: People Economy, October 2014
                                                               board simulation exercise to familiarize them with the responsibilities of
                                                                                                                                                                        6
                                                                                                                                                                          New Straits Times, "30pc Club to Boost Women Mulled," September 2014
                                                                                                                                                                        7
                                                                                                                                                                          PEMANDU 2013 Annual Report, 2014, page 335
                                                               serving on boards.4                                                                                      8
                                                                                                                                                                          Credit Suisse, The CS Gender 3000: Women in Senior Management, September 2014
                                                                                                                                                                        9
                                                                                                                                                                          The Malaysian Bar, Boardroom Doors Not Fully Open for Women, April 9, 2014
                                                               In his Budget 2015 speech, the prime minister announced that the
                                                               Women, Family and Community Development Ministry will receive
                                                               RM2.26 billion to enhance the contribution of women. In 2015, the
                                                               government plans to train 125 potential women directors to fill positions
                                                               on the boards of government-linked companies and in the private sector.5
                                                                                                                                                                                                                              A CLOSER LOOK
Overall numbers                                                     Top 5 industries with highest percentage of women                                              Committees
                                                                    60
     Percentage of board seats         Percentage of board chairs
          held by women                     that are women
                                                                                                                                                                            Female members                    Female chairs
                                                                    48

                                                                                                                  ,&
                                                                                          ing                 d ia ns
                                                                    36
                                                                                         r                  e                                                                     11.9%                         9.3%
     10.4%                                               0.0%                      factu                   M i
                                                                                                         y, cat
                                                                                                                  o
                                                                                                                                      es
                                                                                nu                    log uni                    urc                                   7.7%                                                   0.0%
                                                                    24       Ma                 c h no mm
                                                                                                                          R e so                es
                                                                                                                                                   &
                                                                                              Te le-co                                        nc e             l        7.6%                                                  3.0%
                                                                                                                      y &                 i
                                                                                                                                        c a e    r         cia
                                                                                               Te                 erg                e S th C            an ces
        46
        women
                                 1.1
                           stretch factor
                                                     45
                                                 total companies
                                                                    12
                                                                          20%
                                                                                             15%
                                                                                                              E n                i
                                                                                                                               L alf
                                                                                                                                  He
                                                                                                                                                     i n
                                                                                                                                                    F rv
                                                                                                                                                      Se
                                                                                                                                                           i        10.2%                                                       7.5%

       on boards                                     analyzed                                              10%                 8%                   8%
                                                                     0
15                                                                        MFG                TMT              E&R              LSHC                 FSI
New Zealand
                                                                                                                                                                                                                                              ASIA PACIFIC

                                                               Quotas and other initiatives                                                                             Other results
   In 2014, Deloitte New Zealand introduced the                While there are currently no gender quotas for women on boards and                                       In 2014, New Zealand was ranked 13th on the World Economic Forum's
Diversity Leadership Award as part of the annual               in senior management positions, in December 2012, the New Zealand                                        Global Gender Gap Index. The country has closed its educational
Deloitte Top 200 Awards, New Zealand's premier                 Stock Exchange (NZX) implemented changes for Main Board-listed issuers                                   attainment gender gap and is one of the 15 best-performing countries
business awards. The Diversity Leadership Award                regarding diversity reporting. Listed equity issuers must now disclose in                                on the political empowerment subindex.4
signifies the importance of diversity to New                   their annual report:
Zealand corporates and to the future success of                                                                                                                         The numbers                                     %          Percentage change
business in this country.                                      • A breakdown of the gender composition of their boards of directors
                                                                                                                                                                            Percentage of women directors on
                                                                 and officers.
                                                                                                                                                                            NZX-listed companies (excluding            14.0               3.0 (2013)
       Peter Gulliver, Lead Partner – Audit Services,
                                                                                                                                                                            overseas companies)2
                              Deloitte New Zealand             • An evaluation of their performance with respect to any formal
                                                                                                                                                                            Percentage of women on boards5             19.6               -1.7 (2012)
                                                                 diversity policy they may have.1
                                                                                                                                                                        1
                                                                                                                                                                          NZX, Diversity Takes Its Place in Listed Company Reporting, October 30, 2012
                                                               New Zealand's Institute of Directors reports that good progress is                                       2
                                                                                                                                                                          Scoop Business, Increase in Women Directors Needs to Continue, November 13, 2014
                                                               being made in increasing the number of women on New Zealand
                                                                                                                                                                        3
                                                                                                                                                                          Dianne McAteer, Gender Diversity Trends in the New Zealand Governance Environment
                                                                                                                                                                        2003-2013, July 11, 2013
                                                               company boards; however, women continue to be underrepresented.                                          4
                                                                                                                                                                          World Economic Forum, The Global Gender Gap Report, 2014
                                                               NZX's annual gender diversity statistics recorded 14 percent of women                                    5
                                                                                                                                                                          Credit Suisse, The CS Gender 3000: Women in Senior Management, September 2014
                                                               directors on NZX-listed companies (excluding overseas companies),
                                                               compared to 11 percent in the same period of the prior year.2

                                                               While the NZX has adopted a position on gender diversity, the Human
                                                               Rights Commission noted that quotas and affirmative action would
                                                               require serious consideration if the NZX guidelines do not have a
                                                               significant impact over the next few years.3

                                                                                                                                                                                                                               A CLOSER LOOK
Overall numbers                                                     Top 5 industries with highest percentage of women                                              Committees
     Percentage of board seats         Percentage of board chairs
          held by women                     that are women
                                                                                                                                                                            Female members                     Female chairs
                                                                                               &
                                                                                           ia,
                                                                                       M ed ions
                                                                                     ,     t                                      es
                                                                                   gy ica                                                                     re
                                                                                olo un                      g                 urc                          Ca
                                                         5.6%                 hn omm                  u rin               eso                        a lth                        20.0%                         28.6%
     17.5%                                                                  c                       t                   R                         He
                                                                          Te le-c               fac                  y&
                                                                           Te                nu                  erg                           s&          er
                                                                                                                                                                      15.0%
                                                                                          Ma                  En                          n ce
                                                                                                                                                      um
                                                                                                                                    S cie         o ns ess             16.4%                                                   16.7%
                                                                                                                                  e              C sin
                                                                                                                              Lif
        19
        women
                             1.3
                           stretch factor
                                                     18
                                                 total companies
                                                                         25%           22%                 21%
                                                                                                                            13%
                                                                                                                                                  Bu                14.9%                                                         23.1%

       on boards                                     analyzed                                                                                   12%
16
Philippines
                                                                                                                                                                                                                                          ASIA PACIFIC

                                                               Quotas                                                                                               The numbers                                      %             Percentage change
   According to the 2014 Global Gender Gap                     There are currently no quotas for women on boards or in senior
Report published by the World Economic Forum,                                                                                                                           Percentage of women on boards1               11.9              1.8 (2012)
                                                               management positions.
the Philippines ranks ninth out of the 142
                                                                                                                                                                    1
                                                                                                                                                                        Credit Suisse, The CS Gender 3000: Women in Senior Management, September 2014
countries assessed and remains one of the most                 Other initiatives
gender-equal nations, which is a good indication               In the Philippines, there are organizations such as the Institute of
of the country's efforts to provide equal                      Corporate Directors and the Institute of Solidarity for Asia that are
opportunities to women.                                        on the watch for women seeking directorship positions and provide
                                                               training programs to raise the level of corporate governance policy
         Greg Navarro, Country Managing Partner,               in the Philippines.
               Deloitte Southeast Asia (Philippines)
                                                               Women Corporate Directors International has a Philippine chapter, which
                                                               lobbies for a greater female presence on company boards.

                                                               There are opposing views with regard to legislating the inclusion of
                                                               women on boards, but without such legislation women may continue to
                                                               be underrepresented in Philippine boardrooms.

                                                                                                                                                                                                                            A CLOSER LOOK
Overall numbers                                                     Top 5 industries with highest percentage of women                                          Committees
     Percentage of board seats         Percentage of board chairs
          held by women                     that are women
                                                                                                                                                                        Female members                      Female chairs

                                                         5.3%                                                                  &                                                3.5%                          0.0%
                                                                                                s              ess         ia,
     7.4%                                                                                   ice              in          ed ns
                                                                                        erv
                                                                                        S               B us           M
                                                                                                                     y, ati o
                                                                                                                                               rce
                                                                                                                                                   s               6.9%                                                     5.9%
                                                                                  c ial            m er         o log unic              e s ou
                                                                                                                                                                    5.7%                                                    0.0%
                                                                               an             ns
                                                                                                 u            n
                                                                                                            ch mm                     R                  ing
                                                                           Fin                            Te leco                  y&                tur
        13
        women
                             1.2
                           stretch factor
                                                     20
                                                 total companies         13%
                                                                                           Co
                                                                                          8%
                                                                                                           Te
                                                                                                          6%
                                                                                                                         2%
                                                                                                                           E n erg
                                                                                                                                       Ma
                                                                                                                                             n u fac             7.2%                                                         4.4%

       on boards                                     analyzed                                                                            0%
17
Singapore
                                                                                                                                                                                                                              ASIA PACIFIC

                                                                Quotas
    Board appointments should be by meritocracy,                There are currently no gender quotas for women on boards or in senior
where an individual's capability and fitness to                 management positions.
serve on the board is the primary focus,
irrespective of gender. However, there should be                Other initiatives
more platforms and opportunities for                            BoardAgender is a Singapore Council of Women's Organisations
corporations to be exposed to these women                       initiative whose aims are endorsed by the Ministry of Social and Family
candidates and not exclude them from the                        Development. BoardAgender aims to provide a forum to facilitate
selection process in order for leaders of the                   greater awareness and understanding of the benefits of gender-balanced
highest caliber to be represented on boards.                    business and to promote the advancement of more women into senior
                                                                leadership roles and the boardroom.1
                              Seah Gek Choo, Partner,
                   Deloitte Southeast Asia (Singapore)          The numbers                                                                                         %
                                                                    Percentage of women directors              2
                                                                                                                                                                    9.7
                                                                    Percentage of board seats held by women2                                                        8.3
                                                                    Percentage of boards with two or more female directors                            2
                                                                                                                                                                    10.1

                                                                1
                                                                  BoardAgender, Singapore Board Diversity Report: The Diversity Dividend, October 31,
                                                                2014
                                                                2
                                                                  SID-ISCA Singapore Directorship Report 2014 (sample: 717 listed entities)

                                                                                                                                                                                                                     A CLOSER LOOK
Overall numbers                                                        Top 5 industries with highest percentage of women                                                   Committees
                                                                       60
     Percentage of board seats          Percentage of board chairs
          held by women                      that are women
                                                                                                                                                                                    Female members   Female chairs
                                                                       48

                                                                       36
                                                          7.0%                                      es                                                                                    12.3%       11.1%
                                                                                                urc                                 ia, s
     9.0%                                                                                                         ce
                                                                                                                    s           ed ion
                                                                                         R  eso               rvi           y, M nicat                g
                                                                                                                                                                               6.9%                                  0.0%
                                                                                                              e
                                                                       24              &                   lS            log u                    rin           r
                                                                                 e rgy               n cia           h no omm               a ctu            me                 6.7%                                 0.0%
                                                                              En                   a               c
                                                                                                                  e ele   c             u f              n su ss

        33                    1.3                     45
                                                                                               i n               T                    n
                                                                                             F
                                                                                                                   &
                                                                                                                     T            Ma                  Co sine                8.6%                                      7.3%
                                                                       12                                                                               Bu
        women               stretch factor        total companies                                                               7%                     5%
                                                                            14%            11%
       on boards                                      analyzed                                                  10%
18                                                                      0
Taiwan
                                                                                                                                                                                                                                                       ASIA PACIFIC

                                                                 Quotas                                                                                                      The numbers                                         %          Percentage change
    Even though workplace diversity is not a                     There are currently no quotas for women on boards or in senior
regulatory requirement, the ratio of women                                                                                                                                       Female directors of public
                                                                 management positions.                                                                                                                                          11.83            -0.43 (2012)
to men in management-level positions has                                                                                                                                         companies in Taiwan4
been increasing every year, meaning that                         Other initiatives                                                                                               Female legislators, senior officials
gender diversity is starting to gain awareness                   As of now, state-owned enterprises and legal foundations in Taiwan                                              and managers (as a percentage                  23.22            1.61 (2011)
in Taiwan.                                                        are required to have at least a one-third representation of females on                                         of total)5
                                                                 their boards.1
                   Clark C. Chen, CEO, Deloitte Taiwan
                                                                                                                                                                             1
                                                                                                                                                                               Action plan for CEDAW, General of Personnel Administration, Executive Yuan
                                                                                                                                                                             2
                                                                                                                                                                               Corporate Governance Best Practice Principles for TWSE/GTSM Listed Companies:
                                                                 Listed companies are required to focus on the topic of gender equality                                      http://cgc.twse.com.tw/frontEN/index
                                                                 and to ensure that their directors possess the necessary knowledge and
                                                                                                                                                                             3
                                                                                                                                                                               Taiwan Stock Exchange: Corporate Governance Center, The Result of the 2014
                                                                                                                                                                             Corporate Governance Evaluation, April 2015
                                                                 skills based on the Corporate Governance Best Practice Principles for                                       4
                                                                                                                                                                               Financial supervisory commission R.O.C. (Taiwan), Gender Analysis for Directors of
                                                                 TWSE/GTSM Listed Companies.2                                                                                Public Companies in Taiwan in 2012–2013
                                                                                                                                                                             5
                                                                                                                                                                               General of Budget, Accounting and Statistics, Executive Yuan, R.O.C. (Taiwan)

                                                                 Since 2014, the Taiwan Stock Exchange has also used the number of
                                                                 female board members as one of its corporate governance evaluation
                                                                 key performance indicators in an effort to implement the government's
                                                                 gender equality policy and to increase women's participation in
                                                                 board activities.3

                                                                                                                                                                                                                                        A CLOSER LOOK
Overall numbers                                                       Top 5 industries with highest percentage of women                                                 Committees
                                                                      60
     Percentage of board seats           Percentage of board chairs
          held by women                       that are women
                                                                                                                                                                                 Female members                         Female chairs
                                                                      48

                                                                      36                                     re                                                                          4.9%                            3.7%
                                                           3.1%                                           Ca
     4.9%                                                                                           lth               es
                                                                                                He
                                                                                                   a
                                                                                                                  urc                   ess                ce
                                                                                                                                                              s
                                                                                           s&                 so                     sin                rvi
                                                                      24
                                                                                        ce                  Re                 r   Bu                 Se         fac-
                                                                                       n                                    me                    l
                                                                                   cie                 y&                                     cia             nu
        70                       1.1                 133                                                                                                   Ma ring
                                                                                  S                rg                   s  u                n
                                                                      12
                                                                              ife
                                                                              L               E ne                 C on              F  ina                 tu
                                                                                                                                                                          2.7%                                                            6.3%
        women                stretch factor        total companies           6%              6%                   6%                6%                     5%
       on boards                                       analyzed
19                                                                     0
Thailand
                                                                                                                                                                                                       ASIA PACIFIC

                                                               Initiatives
   Thailand is very open to having females on                  The Office of Women's Affairs and Family Development and the Ministry
the board and in top management positions.                     of Social Development and Human Security will continue to promote and
Over the past decades, Thai women have made                    create networks of gender equality in the Thai civil service system. For
advancements in senior positions, putting them                 example, Thailand's central bank has 31 female executives out of a total
ahead of most Asian countries. In many large                   of 60, according to Bloomberg financial news service.1
family-owned businesses in Thailand, women are
capable of directing the company and handling                  The 6th Annual Women's Leadership and Empowerment Conference
pressure as well as men.                                       was held in Bangkok in March 2015. The conference was organized
                                                               by the Tomorrow People Organization, an internationally recognized
        Subhasakdi Krishnamra, Country Managing                not-for-profit organization.
         Partner, Deloitte Southeast Asia (Thailand)
                                                               The numbers                                                            %
                                                                   Women serving on boards of 568
                                                                                                                                      18.5
                                                                   listed companies2

                                                               1
                                                                 BloombergBusiness, In Battle of Sexes at Central Banks, Thai Women Have Already
                                                               Won, November 2014
                                                               2
                                                                 Interview with Kesara Manchusree, President of the Stock Exchange of Thailand
                                                               published in Bangkokbiznews.com, August 7, 2014

                                                                                                                                                                                             A CLOSER LOOK
Overall numbers                                                       Top 5 industries with highest percentage of women                            Committees
                                                                     100
     Percentage of board seats         Percentage of board chairs
          held by women                     that are women
                                                                                                                                                            Female members   Female chairs
                                                                      80

                                                                      60
                                                                                                                                                                  12.1%       10.0%
     9.7%                                                0.0%
                                                                                                                                                      13.2%                                  27.3%
                                                                      40
                                                                                                                                                       13.3%                                 14.3%

        44                       1.1                 35
                                                                            TMT
                                                                                          FSI         MFG          LSHC          CB                  7.8%                                       6.5%
                                                                      20

        women              stretch factor        total companies           19%                                                  6%
       on boards                                     analyzed                           13%          13%           13%
20                                                                     0
Corporate boards in the United States are not highly gender diverse, and those with women usually have just
one woman director. That isn't because gender diversity isn't a priority. I have yet to encounter a board that
doesn't think about, talk about, and work toward becoming more diverse. But it is a challenge to accomplish.

Most boards seek directors who are either current or retired C-suite officers. Since just 14 percent of the top
five positions on S&P 500 companies are held by women, it makes for a small pool of candidates. It's further
limited by the fact that women with boardroom experience and expertise are often oversubscribed and don't
have time to serve on additional boards.

However, boards can overcome these challenges—for example, half of the directors of Pier 1 Imports are
women. That board was built the way all good boards are: the CEO, board chair, and Governance Committee
looked at the company's strategies and objectives, compared them to the skill sets of its current directors,
determined what additional skills and expertise were required, and then initiated a search. The leadership
decided that gender diversity was one of the requirements for the Pier 1 Imports board since the company's
primary customer is a woman. Interestingly enough, in the boardroom, management refers to their customer           Cheryl Bachelder is the CEO and a member of the
using the word "she." For example, "What is she looking for this holiday season in our merchandise?" This          board of directors of Popeyes Louisiana Kitchen, Inc.
genuine concern for "her" includes boardroom diversity.
                                                                                                                   She also sits on the board of Pier 1 Imports, Inc., and
                                                                                                                   on the advisory board of Agile Pursuits Franchising
Pier 1's board is unique, but others can and should be moving in the same direction. When only one woman
                                                                                                                   Inc., a wholly owned subsidiary of Procter & Gamble.
is on a board, there is a tendency to assume she represents all women, which is no truer than one man can
be expected to represent all male viewpoints. I've often said that one woman on a board is a token, two is a       She serves on the board of the International Franchise
trend, and three adds the most value because it is no longer about one woman's point of view or her skill sets     Association and is a past board member of True Value
or background. Instead, each woman is able to contribute her unique expertise and point of view, without the       Company and the National Restaurant Association.
burden of being the only woman in the room.

Having more women into the boardroom contributes positively to the health, well-being, and performance of
the enterprise. It also changes the culture of the boardroom. For example, women often bring directness and
candor to the conversation. It is in the best interests of the enterprise and the shareholder for the board to
have very candid conversations about talent, performance, strategy, and the future.

One approach that won't be effective is to impose a gender quota on boards. Boards need talented, qualified
candidates–not quotas, which are demeaning to the talent, lead to resentment, and ultimately set women up
for failure. In my career, I've often been a quota; I was often the first woman in a management team. When
you're a quota no one is committed to your success. All they're committed to is being politically correct.

Instead, boards need to improve the way they search for talent. Many use search firms, which will help the
board focus on what's most important: the candidate's skills and capabilities. Search firms also know where
to find women candidates; they've developed relationships with these potential candidates, are in constant
communication with them, and know the type of board where they would best contribute.

Boards may also need to look beyond the top five corporate officers for candidates. It is true that less
experienced candidates won't have the same gravitas and expertise to offer initially, but if we're serious about
diversity, we need to reach out to candidates who are coming up the management ranks and give them the
opportunity and mentoring to help them succeed in the boardroom.

                                                                                                                   AMERICAS