2018 MONITORING GUIDE - For National Co-ordinators
If your browser does not support JavaScript, please read the page content below:
2018 MONITORING GUIDE - For National Co-ordinators
Original: English Edition: 12 August 2018 2018 MONITORING GUIDE For National Co-ordinators from Participating Governments For questions & help: monitoring@effectivecooperation.org All materials and tools at: www.effectivecooperation.org/2018monitoring
ABOUT THIS OECD-UNDP Joint Support Team Global Partnership for Effective Development Co-operation GUIDE FOR NATIONAL CO-ORDINATORS The objective of this monitoring guide is to help participating governments lead their country's participation in the 2018 monitoring round of the Global Partnership for Effective Development Co-operation (hereafter "the Global Partnership").
This document provides guidance on the process and methodology of the monitoring exercise, and outlines how countries and their partners can use the results. The monitoring exercise, led by participating governments, is assisted by the OECD-UNDP Joint Support Team of the Global Partnership.
The first deadline for countries to submit data is 31 October 2018. This will allow countries to use the findings to inform the Sustainable Development Goals and Financing for Development follow-up and review processes, as well as the Global Partnership Senior-Level Meeting, scheduled to take place in July 2019 in concurrence with the United Nations High Level Political Forum. All countries are invited to participate in monitoring efforts. A list of countries that have expressed their interest in participating in the monitoring exercise is available at www.effectivecooperation. org/2018monitoring.
Countries interested in participating and not yet included in the country list are invited to contact the OECD- UNDP Joint Support Team at monitoring@effectivecooperation.org. This guide and other supporting documents and tools will be available at: www.effectivecooperation.org/2018monitoring.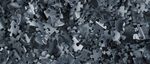 CONTENT GLOBAL PARTNERSHIP MONITORING IN A NUTSHELL PART 1. UNDERSTANDING GLOBAL PARTNERSHIP MONITORING 1.1. What is Global Partnership monitoring? 1.2. Why participate in the monitoring exercise? 1.3. What does the exercise monitor? 1.4. What Sustainable Development Goals are measured? 1.5. How does the monitoring round work? Indicative 2018 Monitoring Timeline: Step by Step PART 2. MANAGING THE MONITORING PROCESS IN YOUR COUNTRY Phase 1. Launch of the monitoring round: June – July 2018 Phase 2. Country-level sensitisation and preparation: July - August 2018 Phase 3. Data collection and validation at country level: August-October 2018 Phase 4.
Final validation and review: November – December 2018 Phase 5. Analysis and outputs: January – June 2019 Phase 6. Dissemination, dialogue and action on the results What support do countries and participants receive? PART 3. REPORTING ON THE GLOBAL PARTNERSHIP INDICATORS 3.1. How to sequence the data collection process efficiently 3.2. How to obtain and use the data reporting tools 04 05 05 08 09 10 11 14 15 16 17 18 19 20 22 24 26 27 29 29 35 38 41 46 46 53 56 58 62 62 68 74 74 79 82 A. Indicators that national co-ordinators can report directly Indicator 1b Indicator 5b Indicator 7 Indicator 8 B.
Indicators that national co-ordinators report with inputs from development partners Indicator 1a Indicator 5a Indicator 6 Indicator 9b C. Indicators that national co-ordinators report in consultation with development partners and domestic stakeholders Indicator 2 Indicator 3 D. Indicators from existing assessment that national co- ordinators can complement Indicator 4 Indicator 9a Indicator 10 2018 MONITORING GUIDE

WHO IS WHO IN GLOBAL PARTNERSHIP MONITORING PARTICIPATING GOVERNMENTS These domestic stakeholders may include the private sector, civil society, foundations, trade unions, parliaments and subnational governments. These are the bilateral and multilateral agencies and funds that provide official development co-operation funding to participating governments -- whether concessional or not. Also known in this Guide as partner countries. These are the countries and territories leading the monitoring exercise. Some participating countries are both providers and recipients of development co-operation.
DEVELOPMENT PARTNERS DOMESTIC ACTORS NATIONAL CO-ORDINATOR The Joint Support Team is a team of officials based in Paris and New York dedicated to support the participation of all actors in the monitoring exercise. Focal points are appointed by the various stakeholders to facilitate exchanges and dialogue with national co-ordinators of participating governments. The national co-ordinator is the official sitting in a core ministry or agency from each participating government, who leads the monitoring exercise. FOCAL POINT(S) OECD-UNDP JOINT SUPPORT TEAM The Global Partnership monitoring exercise is characterised by the participation of various actors.
In this Monitoring guide we use the following terminology, described below for clarity:
GLOBAL PARTNERSHIP PURPOSE INDICATORS PROCESS ACTION TIMELINE What is the Global Partnership? The Global Partnership for Effective Development Co-operation was established by 163 countries in Busan (2011) as a multi-stakeholder platform that aims to advance the effectiveness of all development efforts and contribute to the achievement of the Sustainable Development Goals (SDGs). It fosters engagement and mutual learning on how to make development co-operation more aligned, effective, country-owned, results-oriented, inclusive, transparent and accountable. What is the purpose of the Global Partnership Monitoring? The monitoring exercise helps countries and their development partners assess progress, opportunities and obstacles in aligning their efforts and partnerships with the effectiveness principles.
Improving the quality, impact and effectiveness of development co-operation is crucial to ensuring that the SDGs are achieved. What does the Global Partnership monitor?
Its monitoring framework is comprised of 10 indicators focusing on strengthening and using countries' domestic institutions, increasing transparency and predictability of development co-operation, and supporting better engagement of foreign and domestic partners in development. How does the monitoring exercise work? The monitoring exercise is led by national governments and brings together bilateral and multilateral organisations, the private sector, and civil society, among others, to make their partnerships more effective. Participating governments appoint a national co-ordinator, who collaborates with the other stakeholders and the Global Partnership to obtain the country results.
How will the data be used? Country-specific results of the monitoring exercise, along with global aggregates, provide key evidence through which partners can identify strengths and opportunities, and guide dialogue to action to maximise the impact of their joint work. The monitoring exercise helps countries and their partners identify ways to enhance their collaboration in working towards the SDGs. It also provides official data for several SDG 17 and 5 targets. Implementing the commitments monitored through this exercise has a catalytic effect in achieving all other SDGs.
What is the timeline for the 2018 monitoring exercise? GLOBAL PARTNERSHIP MONITORING IN A NUTSHELL The basics What tools are available? Complementing this Guide, multiple support tools are available, including: a permanent helpdesk, user-friendly tools to gather and analyse the data, a checklist of the monitoring process, virtual trainings and self-training videos, and regular webinars.
All tools are being made available at: effectivecooperation.org/2018monitoring SUPPORT
UNDERSTANDING GLOBAL PARTNERSHIP MONITORING PART 1 Through its monitoring exercise, the Global Partnership supports countries in tracking the implementation of effective development co-operation commitments, aimed at implementing four development effectiveness principles – country ownership, a focus on development results, inclusive partnerships, and enhancing transparency and mutual accountability. The monitoring exercise complements the Sustainable Development Goals (SDG) follow-up and review process by generating data for SDG 17 and SDG 5, and by helping countries assess how effective all actors are in working together to support national development priorities and development results.
The Global Partnership monitoring exercise helps countries and other participants strengthen co-ordination between all partners and alignment to development efforts with national priorities. National governments and their partners can use monitoring data to track progress in meeting effective co-operation commitments and support evidence-based dialogue on successes, challenges and follow-up actions. There are specific benefits for various stakeholder groups: WHAT IS THE GLOBAL PARTNERSHIP MONITORING? WHY PARTICIPATE IN THE MONITORING EXERCISE? 1.1 1.2 PART 1 5 2018 Monitoring Guide for National Co-ordinators
SPOTLIGHT LEADS TO ACTION An increasing number of countries play a dual role as providers and beneficiaries of development co- operation. Through a tailored approach to the monitoring exercise, dual-role countries can highlight and evaluate the effectiveness of the co-operation they provide, ensuring it is used for maximum impact. Development partners committed again in 2016 to "finish the unfinished business" of the aid effectiveness agenda, such as delivering support in line with the national policies and priorities of partner countries, and to do so while strengthening and relying upon those country institutions to deliver their support.
...showcases south-south and technical co-operation.
… helps guiding the actions of development partners. FOR PARTICIPATING GOVERNMENTS, PARTICIPATION IN THE MONITORING EXERCISE... MEASURES SDGS ENTRY POINT FOR PARTNERSHIPS As one of the key instruments to measure the means of implementation of the 2030 Agenda for Sustainable Development, the monitoring process generates data for countries to assess their progress towards achieving three SDG targets: 5.c, 17.15 and 17.16. More importantly, making progress in implementing effectiveness commitments, as monitored through the Global Partnership exercise, has a broader catalytic effect in achieving all other SDGs.
Effective and inclusive partnerships are vital to achieve the SDGs and sustainable growth. The monitoring exercise is a concrete opportunity to start or to strengthen dialogue with the private sector and with civil society. In cases where engagement platforms do not already exist, governments can use the monitoring exercise to create mechanisms for dialogue with other development actors. … supports SDG reporting. … serves as an entry point to mobilise and engage with a broad range of stakeholders.
PROVIDES EVIDENCE BUILDS CAPACITY The results of the monitoring exercise provide a concrete foundation on which governments can hold their partners accountable to ensure effectiveness commitments are met with action.
The results identify effectiveness successes and challenges, spurring national dialogue and driving behaviour change to ensure improved impact of development co-operation. Governments choosing to participate in the monitoring exercise are provided with a series of guidance and tools to facilitate the process, as well as virtual and in-person trainings. This experience can serve to build capacity in the areas of aid effectiveness, monitoring and evaluation, information management and partner coordination.
… provides data and evidence to empower decision-makers in managing development co-operation. … builds capacity to monitor effectiveness in country. 6 GLOBALPARTNERSHIP effectivecooperation.org/2018monitoring
FOR DOMESTIC ACTORS, PARTICIPATION IN THE MONITORING EXERCISE... INCLUSIVE PROCESS It is encouraged that all domestic actors are engaged in the monitoring exercise. While not every stakeholder will be involved in providing data and evidence, all stakeholders can have a valuable role to play in reviewing country results and helping identify ways forward to boost countries' sustainable development.
… provides a unique multi-stakeholder process to engage in dialogue and identify solutions. DEVELOPMENT EFFECTIVENESS JOINT SOLUTIONS As noted above, results of the monitoring exercise provide data and evidence that can be used to make development co-operation more effective, thereby maximising development impact. However, to do so, the active participation of development partners in the monitoring round is required.
There are often cases in which specific challenges prevent partners from being able to fully implement effectiveness commitments in country. The monitoring exercise provides the space for partners to elaborate on why this is the case, facilitating frank discussions with government counterparts on actions required from both sides to enable more effective development co-operation. … provides an opportunity to work with partner countries more effectively. … helps participants seek joint solutions. FOR DEVELOPMENT PARTNERS, PARTICIPATION IN THE MONITORING EXERCISE... 7 2018 Monitoring Guide for National Co-ordinators
The Global Partnership's monitoring framework tracks development stakeholders' progress in aligning their policies and practices with four internationally agreed development effectiveness principles. Specifically: WHAT DOES THE EXERCISE MONITOR? 1.3 Indicator: Countries strengthen their national results frameworks (1b) Indicator: Development partners use country-led results frameworks (1a & SDG 17.15) Indicator: Development co-operation is predictable: annual predictability (5a) Indicator: Development co-operation is predictable: medium-term predictability (5b) Indicator: Quality of Countries' Public Financial Management Systems (9a) Indicator: Development partners use country systems (9b) Indicator: Aid is untied (10) Indicator: Quality of Public-Private Dialogue (3) Indicator: Civil society organisations operate within an environment that maximises their engagement in and contribution to development (2) Indicator: Transparent information on development co-operation is publicly available (4) Indicator: Mutual accountability among development actors is strengthened through inclusive reviews (7) Indicator: Development co-operation is included in budgets subject to parliamentary oversight (6) Indicator: Countries have systems to track and make public allocations for gender equality and women's empowerment (8 and SDG 5c) 8 GLOBALPARTNERSHIP effectivecooperation.org/2018monitoring
Simply by participating in the 2018 monitoring round, countries providing and/or receiving development co-operation obtain official estimates for SDG targets 17.16 and 17.15, which are critical means of implementation (SDG 17) to achieve all the other Sustainable Development Goals. Moreover, countries leading the exercise also obtain official data for SDG target 5.c. WHAT SUSTAINABLE DEVELOPMENT GOALS ARE MEASURED BY THIS MONITORING EXERCISE DIRECTLY? 1.4 Indicator 1a All Indicators Indicator 8 9 2018 Monitoring Guide for National Co-ordinators