2021 International Course Guide - Foods Tourism Hospitality Events
Page content transcription
If your browser does not render page correctly, please read the page content below
William Angliss Institute
                                                             555 Latrobe St, Melbourne, Victoria, Australia 3000
                                                             Tel: +61 3 9606 2169
                                                             Email: international@angliss.edu.au
                                                             angliss.edu.au/international
                                                             RTO: 3045 CRICOS: 01505M HEP: 9534

Important Contacts
For your ESOS Rights                                          Free Support, Information                                     Making a Complaint about
& Responsibilities                                            & Welfare Services                                            an Education Provider
Department of Education                                       Study Melbourne                                               Overseas Students Ombudsman
internationaleducation.gov.au/regulatory-                     studymelbourne.vic.gov.au                                     ombudsman.gov.au
information/pages/regulatoryinformation.aspx                  Tel:		 1800 056 449 (in Australia)                            Tel:		 1300 362 072 (in Australia)
Tel:		 1300 566 046 (in Australia)

                                                              For Employee Entitlements                                     Police, Fire or Ambulance
For Visa Matters                                                                                                            services in life threatening
                                                              Fair Work Ombudsman
Department of Home Affairs                                    fairwork.gov.au                                               or emergency situations
immi.homeaffairs.gov.au                                       Tel:		 131 394 (in Australia)                                 Call '000' (in Australia)
Tel:		 131 881 (in Australia)

DECLARATIONS
William Angliss Institute has used its best endeavours to ensure that the material contained in this publication was accurate at the time of printing. The Institute gives no warranty
and accepts no responsibility for the accuracy or completeness of information. The Institute reserves the right to make changes to, among other things, course schedules, location,
admission requirements, fees and staffing without notice at any time (even once you have enrolled in the course) at its absolute discretion. You should frequently check with the
Institute's website for the most current information available. Copyright in this publication is owned by the Institute and no part of it may be reproduced without the permission of
the Institute. Published: October 2020.
Table of
                           Tuition Fees.................................................................................................................................................             2-5
                           Why Study at Angliss ....................................................................................................................                                 6-7
                           Careers & Employment ..............................................................................................................                                       8-9

Contents
                           Melbourne Campus .........................................................................................................................                              10-11
                           Sydney Campus ...................................................................................................................................                       12-13

           Degree Programs ...................................................................................................................                                                     14-15
                Resort and Hotel Management .......................................................................................                                                                16-17
                           Tourism and Hospitality Management.....................................................................                                                                 18-19
                           Tourism ..........................................................................................................................................................      20-21
                           Event Management .........................................................................................................................                              22-23
                           Culinary Management .................................................................................................................                                   24-25
                           Food Studies ............................................................................................................................................               26-27

           Study Abroad ..............................................................................................................................................................             28-29

           Culinary Studies ......................................................................................................................                                                 30-31
                 Commercial Cookery ....................................................................................................................                                           32-33
                           Patisserie .....................................................................................................................................................        34-35
                           Baking ..............................................................................................................................................................   36-37
                           Food Science & Technology .................................................................................................                                             38-39

           Hospitality Management .......................................................................................................................                                          40-41
                 Hospitality - Food, Beverage & Business Management .................                                                                                                              42-43
                           Hospitality - Hotel Management ....................................................................................                                                     44-45

           Travel & Tourism ....................................................................................................................                                                   46-47
                 Travel and Tourism ..........................................................................................................................                                     48-49
                           Aviation (Cabin Crew) ...................................................................................................................                               50-51

           Event Management ...............................................................................................................                                                        52-53
                 Event Management .........................................................................................................................                                        54-55

           Student Support ......................................................................................................................................................                  56-59
           Scholarships and Competitions ..........................................................................................................                                                60-61
           Studying and Living in Australia ........................................................................................................                                               62-63
           Policies and Procedures ...............................................................................................................................                                 64-65
           Tuition Fees and Additional Expenses ........................................................................................                                                           66-67
           Refund of Fees ..........................................................................................................................................................               68-69
           2020 Academic Calendar .............................................................................................................................                                       70
           How to Apply ...............................................................................................................................................................               71
           Entry Requirements ...........................................................................................................................................                          72-73
           Document Checklist for Application .............................................................................................                                                           74
           Application Form (A1) .....................................................................................................................................                             75-80

                                                                                                                                                                                                           1

2021 Tuition Fees
for International Students                                                                                                                   Melbourne Campus
                                                                                                                                                        INDUSTRY
                                                                                                                                  TOTAL                 PLACEMENT   TOTAL
                                                                                                                                  COURSE     SEMESTER   SEMESTER    COURSE
CRICOS    COURSE CODE    COURSE /QUALIFICATION TITLE                      PACKAGED OR PREREQUISITE COURSES                        DURATION   FEE        FEE         TUITION FEES   INTAKES              PG.

BACHELOR DEGREES
089144D   CRS1400274     Bachelor of Resort and Hotel Management                                                                  3 yrs      $9,880                 $59,280        Feb, Jul             16
089145C   CRS1400277     Bachelor of Resort and Hotel Management                                                                  4 yrs      $9,880     $2,470      $64,220        Feb, Jul             16
                         (Professional Practice)
058617K   CRS1201421     Bachelor of Tourism and Hospitality Management                                                           4 yrs      $9,880     $2,470      $64,220        Feb, Jul             18
085672A   CRS1400177     Bachelor of Event Management                                                                             3 yrs      $9,880                 $59,280        Feb, Jul             22
058616M   CRS1201422     Bachelor of Culinary Management                                                                          4 yrs      $9,880     $2,470      $64,220        Feb, Jul             24
089135E   CRS1400280     Bachelor of Food Studies                                                                                 3 yrs      $9,880                 $59,280        Feb, Jul             26
092215A   CRS1400381     Bachelor of Tourism                                                                                      3 yrs      $9,880                 $59,280        Feb, Jul             20
092216M   CRS1400368     Bachelor of Tourism (Ecotourism)                                                                         3 yrs      $9,880                 $59,280        Feb, Jul             20
092217K   CRS1400380     Bachelor of Tourism (Marketing)                                                                          3 yrs      $9,880                 $59,280        Feb, Jul             20
070200A   WA17HESA26     Study Abroad (26 weeks)                                                                                  0.5 yr     $9,880                 $9,880         Feb, Jul             28
070201M   WA17HESA52     Study Abroad (52 weeks)                                                                                  1 yr       $9,880                 $19,760        Feb, Jul             28
070201M   WA17HESA52     Study Abroad (52 weeks) with                                                                             1 yr       $9,880     $2,470      $12,350        Feb, Jul             28
                         Work Integrated Learning semester

CULINARY
CERTIFICATE III IN COOKERY ONLY
093736A SIT30816       Certificate III in Commercial Cookery                                                                      1 yrs      $9,300                 $18,600        Feb, May, Jul, Oct   32
COMMERCIAL COOKERY
093737M SIT40516       Certificate IV in Commercial Cookery                                                                       1.5 yrs    $9,300                 $27,900        Feb, May, Jul, Oct   32
090997D SIT50416       Diploma of Hospitality Management                  Packaged with Cert. IV in Commercial Cookery            2 yrs      $8,200                 $36,100        Feb, Jul             32
091147E SIT60316       Advanced Diploma of Hospitality Management         Packaged with Cert. IV in Commercial Cookery            2.5 yrs    $8,200                 $44,300        Feb, Jul             32
058616M CRS1201422     Bachelor of Culinary Management                    Packaged with Cert. IV in Commercial Cookery and        5 yrs      $9,880     $2,470      $78,880        Feb, Jul             32
                                                                          Adv. Dip. of Hospitality Management
CERTIFICATE III IN PATISSERIE ONLY
093734C SIT31016        Certificate III in Patisserie                                                                             1 yr       $9,300                 $18,600        Feb, May, Jul, Oct   34
PATISSERIE
093735B SIT40716        Certificate IV in Patisserie                                                                              1.5 yrs    $9,300                 $27,900        Feb, May, Jul, Oct   34
090997D SIT50416        Diploma of Hospitality Management                 Packaged with Cert. IV in Patisserie                    2 yrs      $8,200                 $36,100        Feb, Jul             34
091147E SIT60316        Advanced Diploma of Hospitality Management        Packaged with Cert. IV in Patisserie                    2.5 yrs    $8,200                 $44,300        Feb, Jul             34
058616M CRS1201422      Bachelor of Culinary Management                   Packaged with Cert. IV in Patisserie and Adv. Dip. of   5 yrs      $9,880     $2,470      $78,880        Feb, Jul             34
                                                                          Hospitality Management
COMMERCIAL COOKERY PLUS PATISSERIE
093737M SIT40516   Certificate IV in Commercial Cookery                   Packaged with Certificate IV in Patisserie              2 yrs      $9,300                 $37,200        Feb, Jul             32
093735B SIT40716   Certificate IV in Patisserie                           Packaged with Certificate IV in Commercial Cookery      2 yrs      $9,300                 $37,200        Feb, Jul             34

                                                                                                                                                                                                              2
BAKERY
0100017 FBP30517    Certificate III in Baking                                                                                                 1 yr      $9,300            $18,600   Feb, Jul   36
FOOD SCIENCE AND TECHNOLOGY
099622G    FBP50118         Diploma in Food Science and Technology                                                                            1 yr      $8,200            $16,400   Feb, Jul   38
089135E    CRS1400280       Bachelor of Food Studies                                 Packaged with Dip. in Food Science and Technology        4 yrs     $9,880            $75,680   Feb, Jul   38
058616M    CRS1201422       Bachelor of Culinary Management                          Packaged with Dip. in Food Science and Technology        5 yrs     $9,880   $2,470   $80,620   Feb, Jul   38

TRAVEL AND TOURISM
TRAVEL    AND TOURISM
093959G    SIT40116         Certificate IV in Travel and Tourism                                                                              0.5 yr    $8,200            $8,200    Feb, Jul   48
093243M    SIT50116         Diploma of Travel and Tourism Management                 Packaged with Cert. IV in Travel and Tourism             1 yr      $8,200            $16,400   Feb, Jul   48
093733D    SIT60116         Advanced Diploma of Travel and Tourism Management        Packaged with Dip. of Travel and Tourism Management      1.5 yrs   $8,200            $24,600   Feb, Jul   48
058617K    CRS1201421       Bachelor of Tourism and Hospitality Management           Packaged with Adv. Dip. of Travel and Tourism            4 yrs     $9,880   $2,470   $59,180   Feb, Jul   48
                                                                                     Management
TRAVEL AND TOURISM PACKAGED WITH BACHELOR DEGREE
093243M SIT50116            Diploma of Travel and Tourism Management                 Direct entry                                             1 yr      $8,200            $16,400   Feb, Jul   48
092215A CRS1400381          Bachelor of Tourism                                      Packaged with Dip. of Travel and Tourism Management      3 yrs     $9,880            $55,920   Feb, Jul   48
058617K CRS1201421          Bachelor of Tourism and Hospitality Management           Packaged with Dip. of Travel and Tourism Management      4 yrs     $9,880   $2,470   $60,860   Feb, Jul   48
AVIATION
0101251 AVI30219            Certificate III in Aviation (Cabin Crew)                                                                          0.5 yr    $9,560            $9,560    Feb, Jul   50
093243M SIT50116            Diploma of Travel and Tourism Management                 Packaged with Cert. III in Aviation (Cabin Crew)         1.5 yrs   $8,200            $25,960   Feb, Jul   50

HOSPITALITY
HOSPITALITY CERTIFICATE III ONLY
091435G SIT30616     Certificate III in Hospitality                                                                                           0.5 yr    $8,200            $8,200    Feb, Jul   42
HOSPITALITY
090997D SIT50416     Diploma of Hospitality Management                                                                                        1 yr      $8,200            $16,400   Feb, Jul   42
091147E SIT60316     Advanced Diploma of Hospitality Management                                                                               1.5 yrs   $8,200            $24,600   Feb, Jul   42
058617K CRS1201421   Bachelor of Tourism and Hospitality Management                  Packaged with Adv. Dip. of Hospitality Management        4 yrs     $9,880   $2,470   $59,180   Feb, Jul   42
ANGLISS INTERNATIONAL HOTEL SCHOOL (AIHS)
090997D SIT50416     Diploma of Hospitality Management - delivered by AIHS                                                                    1 yr      $9,560            $19,120   Feb, Jul   44
089145C CRS1400277   Bachelor of Resort and Hotel Management                         Packaged with Dip. of Hospitality Management - delivered 4 yrs     $9,880   $2,470   $63,580   Feb, Jul   44
                     (Professional Practice)                                         by AIHS

EVENTS
EVENTS
093738K SIT50316   Diploma of Event Management                                                                                                1 yr      $8,200            $16,400   Feb, Jul   54
091089K SIT60216   Advanced Diploma of Event Management                                                                                       1.5 yrs   $8,200            $24,600   Feb, Jul   54
EVENTS PACKAGED WITH BACHELOR DEGREE
093738K SIT50316   Diploma of Event Management                                                                                                1 yr      $8,200            $16,400   Feb, Jul   54
085672A CRS1400177 Bachelor of Event Management                                      Packaged with Dip. of Events Management                  3 yrs     $9,880            $55,920   Feb, Jul   54

REPEAT SUBJECTS
Tuition fees must be paid for repeat subjects or components of repeat subjects.
Vocational Course repeat fees may range between $20 - $25/hour;
Bachelor Degree repeat subjects will be charged at $2470/subject (Melbourne campus) or $2375/subject (Sydney campus).

                                                                                                                                                                                                    3
2021 Tuition Fees
for International Students                                                                                                                                Sydney Campus
                                                                                                                                                          INDUSTRY
                                                                                                                                    TOTAL                 PLACEMENT   TOTAL
                                                                            PACKAGED OR                                             COURSE     SEMESTER   SEMESTER    COURSE
CRICOS    COURSE CODE     COURSE /QUALIFICATION TITLE                       PREREQUISITE COURSES                                    DURATION   FEE        FEES        TUITION FEES   INTAKES              PG.

BACHELOR DEGREE
058616M   CRS1201422      Bachelor of Culinary Management                                                                           4 yrs      $9,500     $2,375      $61,750        Feb, Jul             24
089144D   CRS1400274      Bachelor of Resort and Hotel Management                                                                   3 yrs      $9,500                 $57,000        Feb, Jul             16
089145C   CRS1400277      Bachelor of Resort and Hotel Management                                                                   4 yrs      $9,500     $2,375      $61,750        Feb, Jul             16
                          (Professional Practice)
ASSOCIATE DEGREE
089147A CRS1400275        Associate Degree in Resort and Hotel Management                                                           2 yrs      $9,500                 $38,000        Feb, Jul             16

CULINARY
CERTIFICATE III IN COMMERCIAL COOKERY ONLY
093736A SIT30816       Certificate III in Commercial Cookery                                                                        1 yr       $8,100                 $16,200        Feb, Apr, Jul, Sep   32
COMMERCIAL COOKERY
093737M   SIT40516        Certificate IV in Commercial Cookery                                                                      1.5 yrs    $8,100                 $24,300        Feb, Apr, Jul, Sep   32
090997D   SIT50416        Diploma of Hospitality Management                 Packaged with Cert. IV in Commercial Cookery            2 yrs      $7,800                 $32,100        Feb, Jul             32
091147E   SIT60316        Advanced Diploma of Hospitality Management        Packaged with Cert. IV in Commercial Cookery            2.5 yrs    $7,800                 $39,900        Feb, Jul             32
058616M   CRS1201422      Bachelor of Culinary Management                   Packaged with Cert. IV in Commercial Cookery and Adv.   5 yrs      $9,500     $2,375      $73,150        Feb, Jul             32
                                                                            Dip. of Hospitality Management
CERTIFICATE III IN PATISSERIE ONLY
093734C SIT31016        Certificate III in Patisserie                                                                               1          $8,100                 $16,200        Feb, Apr, Jul, Sep   34
PATISSERIE
093735B SIT40716        Certificate IV in Patisserie                                                                                1.5 yrs    $8,100                 $24,300        Feb, Apr, Jul, Sep   34
090997D SIT50416        Diploma of Hospitality Management                   Packaged with Cert. IV in Patisserie                    2 yrs      $7,800                 $32,100        Feb, Jul             34
091147E SIT60316        Advanced Diploma of Hospitality Management          Packaged with Cert. IV in Patisserie                    2.5 yrs    $7,800                 $39,900        Feb, Jul             34
058616M CRS1201422      Bachelor of Culinary Management                     Packaged with Cert. IV in Patisserie and Adv. Dip. of   5 yrs      $9,500     $2,375      $73,150        Feb, Jul             34
                                                                            Hospitality Management

HOSPITALITY
HOSPITALITY (HOTEL MANAGEMENT STREAM)
090997D SIT50416     Diploma of Hospitality Management                                                                              1 yrs      $7,800                 $15,600        Feb, Jul             42
089147A CRS1400275   Associate Degree in Resort and Hotel Management        Packaged with Diploma of Hospitality Management         2 yrs      $9,500                 $34,600        Feb, Jul             16
089145C   CRS1400277      Bachelor of Resort and Hotel Management           Packaged with Dip. of Hospitality Management            4 yrs      $9,500     $2,375      $58,350        Feb, Jul             16
                          (Professional Practice)

                                                                                                                                                                                                                4
Additional Costs
Non-tuition Fees
ADDITIONAL EXPENSES (ASSOCIATED WITH SOME COURSES)                                      YEARLY COST       OTHER FEES AND CHARGES                                                                      COST

MOST COURSES                                                                                              Re-issue of Student ID Card                                                                A$25
Bachelor Courses Non-tuition fee (texts/material/uniform/excursion and equipment costs) Approx. A$1,000   Re-issue of Transcript of Results                                                          A$15
VET Courses Non-tuition fee(texts/material/uniform/excursion and equipment costs)      Approx. A$500      Re-issue of certificates                                                                   A$80
COMMERCIAL COOKERY / CULINARY MANAGEMENT                                                                  International Administration Fee (as applicable)                                           A$100
Uniform*                                                                               From A$95          Administration Processing Fee for course cancellation                                      A$750
Shoes *                                                                                From A$80          Re-print of payment fee letter (invoice)                                                   A$10
Equipment*                                                                             From A$335         Re-issue of Letter of Completion                                                           A$10
PATISSERIE                                                                                                Telegraphic Transfer (TT) of tuition fees                                                  A$25
Uniform*                                                                               From A$95          No-show for pre-booked airport reception service                                           A$60
Shoes *                                                                                From A$80          Penalty for late tuition fee payment (per week)                                            A$100
Equipment*                                                                             From A$385         Re-issue of Letter of Offer                                                                A$100
TOURISM                                                                                                   Re-issue of Confirmation of Enrolment (CoE)                                                A$150
Excursions, field trips, accommodation and class materials                             From A$800
BAKING
Uniform*                                                                               From A$95
Shoes *                                                                                From A$80
Equipment*                                                                             From A$395         NOTES
FOOD SCIENCE AND TECHNOLOGY
Course notes, laboratory coat, excursions                                              From A$200         Note 1: Items marked with an * can be purchased from outlets on campus or elsewhere.

HOSPITALITY                                                                                               Note 2: Only tuition fees listed on pages 2-4 are paid directly to William Angliss Institute.
Uniform for food and beverage service units*                                           From A$140
                                                                                                          Note 3: All prices listed above are subject to change without notice.
EVENTS
Uniform*                                                                               From A$55
                                                                                                          DEPOSIT
ANGLISS INTERNATIONAL HOTEL SCHOOL
                                                                                                          Non-refundable deposit of $200 applies to package with Diploma.
Overseas study tour (optional)                                                         Approx. A$1,100
                                                                                                          Non-refundable deposit of $200 applies to package with Advanced Diploma.
                                                                                                          Non-refundable deposit of $1,000 applies to package with Bachelor Degree.

                                                                                                                                                                                                             5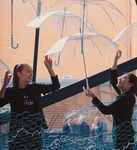 Why study
    at William
    Angliss?

    Award Winning
    2019                                                   2018                                            2017                                                   80 years            Convenient         22,000
    2019 AFTA National Travel Industry Awards              2018 Victorian International Education Awards   2017 AUSTAFE National Culinary
    Winner - Best Registered Travel Industry               Premier's Award - International Provider of     Silver medal                                           of experience       locations          enrolments
    Training Institution                                   the Year
                                                                                                           2017 AUSTAFE Victorian finals                                                                 annually
    Northern Territory Training Awards                     2018 Victorian International Education Awards   Two silver medals and one bronze medal
    Finalist - Industry Collaboration Category for         Winner - Excellence in International                                                                   Government          Strong
    Training Indigenous Young People with Voyages          Education - TAFE                                2017 Bocuse d'Or New Zealand Selection
    Indigenous Tourism Australia at Ayers Rock Resort                                                      Teacher Andrew Ballard competed at 2018                owned specialist    employment         1,800 international
                                                           2018 Victorian International Education Awards   Asia-Pacific level
    Queensland Training Awards                             Finalist - Excellence in International                                                                 centre              outcomes           students from
    Finalist - Premier's Industry Collaboration Category   Student Employability                           2017 Thierry Marx Career Development
    for Training Indigenous Young People with                                                              Award Competition                                                                             60 countries
    Mossman Gorge Training Centre                          RACV Victorian Tourism Awards                   One runner up and recipient
                                                           Best Tourism Education and Training Provider                                                           The biggest         Study alongside
                                                                                                           2017 AFTA National Industry Training
                                                           2018 Asian Culinary Cup                         Awards Finalist                                        & best facilities   local Australian
                                                           Winner                                          Best Registered Travel Industry Training Institution
                                                                                                                                                                                      students
                                                           International Centre of Excellence in Tourism
                                                           & Hospitality Educational - Graduate 2018
                                                           Global Index
                                                           #1 in Disability Support

6   International Course Guide 2021                                                                                                                                                                                            7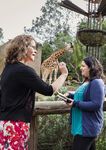 Careers and
    Employment
    We focus on assisting students to gain successful employment
    during their studies and following graduation.

       Learn more

    Our reputation with               Careers and                            Careers and                                Internship Coordinators                  Industry Partners
                                      Employment Services                    Employment Expos                           – Dedicated staff to guide and           – Intercontinental Hotels Group   – Marriott Melbourne
    industry and our quality
                                      – Online jobs noticeboard              – Employment opportunities with              assist in securing internship          – Hilton                          – Park Royal Melbourne Airport
    training provides a head          – Career development and guidance        employers from all over Australia.         placements: Bachelor Degrees
                                                                                                                                                                 – Koko Black                      – Hamilton Island
    start in gaining:                                                                                                     and select programs.
                                      – Advice on resume writing             Networking with industry                                                            – Schnitz                         – Accor
    • Part-time and casual            – Interview techniques practice        – Speed networking provides a unique       Industry on campus                       – The Langham Melbourne           – Hamilton Island
     employment                       – LinkedIn profile assistance            opportunity to learn from employers      – Frequent on campus visits by           – STA Travel                      – The Ascott Limited:
                                      – Careers and Employment Expos         – Get involved in major events:              leading industry employers looking                                         - Ascott The Residence
    • Internship Placements                                                                                                                                      – Grand Hyatt Melbourne
                                                                               Melbourne Food and Wine Festival;          to recruit students and share advice                                       - Citadines Apart'Hotel
                                      – Employment opportunities with                                                                                            – Radisson on Flagstaff
    • Graduate Employment                                                      Melbourne Spring Racing Carnival;          on applications and interviews.                                            - Somerset Serviced Residences
                                        employers from all over Australia.                                                                                         Gardens Melbourne
                                                                               Melbourne International Film Festival.                                                                                - Quest Apartent Hotels
                                                                                                                                                                 – Atlantic Group                    - The Crest Collection
                                                                                                                                                                 – Pan Pacific Melbourne             - Lyf

8   International Course Guide 2021                                                                                                                                                                                                   9
Melbourne Campus
                                       William Angliss Institute's main campus is the largest specialist facility for hospitality, foods,
                                       tourism and events in Australia. The fully serviced campus is conveniently located in the
                                       Central Business District. The campus is situated within the free tram zone and is easily
                                       accessed by train, bus and tram.

                                       555 La Trobe Street, Melbourne

                                                                                            Facilities
                                                                                            – 2 Training Restaurants       – 2 Campus Cafes
                                                                                            – 17 Fully Equipped Training   – On-Site Club Chef Retail
                                                                                              Kitchens                       Outlet
                                                                                            – Cacao Barry Chocolate        – Dilmah Tea Room
                                                                                              Laboratory
                                                                                            – 2 Cake Decoration Rooms
                                                                                                                           Around our campus
                                                                                            – Coffee Academy
                                                                                                                           – Flagstaff Gardens and
                                                                                            – Patisserie Kitchens
                                                                                                                             Flagstaff train station
                                                                                            – Meat Processing Rooms
                                                                                                                           – Southern Cross Station and
                                                                                            – Food Technology                Marvel Stadium
                                                                                              Laboratories
                                                                                                                           – Many tram lines and bus
                                                                                            – Demonstration Lecture          services
                                                                                              Theatres
                                                                                                                           – The central business and
                                                                                            – 3 Hotel Training Suites        legal district
                                                                                            – Flight Attendant Training    – Victoria Police Headquarters
                                                                                              Facilities
                                                                                                                           – Melbourne Central and
                                                                                            – Conference Centre              Emporium Shopping Centres
                                                                                            – 110 Classrooms               – The Queen Victoria Market
                                                                                            – Learning Resource Centre     – Royal Melbourne and St.
                                                                                            – Student Lounge                 Vincents Hospital
                                                                                            – On-Site Medical Centre       – Many restaurants, cafes,
                                                                                            – Skills And Jobs Centre         bars & events venues

                                                                FLAGSTAFF
                                                                 GARDENS

                                                                            FLAGSTAFF
                                                                             STATION

                                             POLICE HQ

                                            SOUTHERN
                                              CROSS
                                             STATION

10   International Course Guide 2021                                                                                                                        11
Sydney Campus
                                                                          Our Sydney campus has moved to new modern facilities. The new location is easily
                                                                          accessible from three different train stations, a regular bus service and a cycle path passes
                                                                          by the new campus. Alexandria also offers affordable accommodation and is a growing food
                                                                          culture destination.

                                                                          11 Bowden Street, Alexandria

                                                                                                                                                                     Facilities
                                                                                                                                                                     – Huge, modern kitchens
                                                                                                                                                                     – Large training restaurant
                                                                                                                                                                     – Street front café
                                                                                                                                                                     – Fully equipped bar
                                                                                                                                                                     – A range of formal and modern informal learning spaces
                                                                                                                                                                     – Student break-out spaces

                                                                                                                                                                     Around our campus
                                                                                                                                                                     – Easy access to train station
                                                                                                                                                                     – Regular bus services and great cycle paths
                                                                                                                                                                     – Affordable accomodation options
                                                                                                                                                                     – Many restaurants, cafes, bars and
                                                                                                                                                                       events venues, including 'The Grounds'
                                                                                                                                                                     – Centennial Park
                                                                                                                                                                     – Paddington and Surry Hills neighbourhoods
                                                                                                                                                                     – Royal Prince Alfred Hospital
                                                                                                                                                                     – Boutique art galleries and shops

                                              D
                                            LR                                             ALEXANDRIA
                                                                                              PARK
                                         EL
                                          H
                                       TC
                                       MI

                                                                                                E
                                                 FO                                       ER AV
                                                    U                             POW
                                                     NT
                                                       AIN
                                                              ST

                                                                                                               ST
                                                                                                           VOY
                                                                                                        McE

                                                                                                                                                 BO
                                                                                                                                                   TAN
                                                                                                                            WYN

                                                                                                                                                      YR
                                                                                                                             DHA

                                                                                                                                                     D
                                                                                                                                 MS
                                                                                                                                   T
                                                                     RD
                                                                 N
                                                              TO
                                                        E   US

                                                                                                                              T
                                                                                                                            ES
                                                                                                                       IBL
                                                                                                                    ND
                                                                                BO

                                                                                                                                                   GREEN
                                                                                                               MA
                                                                                  W

                                                                                                                                                  SQUARE
                                                                                 DE

                                                                                                                                                  STATION
                                                                                      N
                                                                                      ST

                                                                                                                                 RD
                                                                                                                           RKE
                                                                                                                    BOU

12   International Course Guide 2021                                                                                                                                                                                           13
                                                                                                                                            ST

                                                                                                                                                            BOTANY
                                                                                                                                          N

                                                        M
                                                                                                                                       DA

                                                         AD
                                                                                                                                       OR
Degree
                                                                                                                                                  DEGREES

     Programs
     High Employment Rates
     High Employment
     Rate with extra support
     from Career and
     Employment Services.

     Work Placement
     One year of Work
     Integrated Learning
     (Industry Work
     Placement) included in
     Bachelor courses.

     Pathways to Degrees
                                       Bachelor of Hotel and Resort Management (Professional Practice)
     Completed Diploma of
     Hospitaltity Management
     or equivalent *
                                  F    12 months study                    12 months study                     12 months Industry Work Placement

                                       Bachelor of Tourism and Hospitality Management
                                       or Bachelor of Culinary Management
     Completed Diploma of
     Hospitaltity Management
     or equivalent*
                                  F    12 months study                    12 months Industry Work Placement   12 months study

     Completed Advanced Diploma
     of Hospitaltity Management
     or equivalent *
                                  F                      6 months study   12 months Industry Work Placement   12 months study

                                                                                                  *Subject to assessment for advanced standing

14   International Course Guide 2021                                                                                                                    15
DEGREES

                                                                                                       Associate Degree in                   Bachelor of                           Bachelor of                              CAREER PATHS
                                                                                                       Resort and Hotel                      Resort and Hotel                      Resort and Hotel                         – Resort & Hotel Manager
                                                                                                       Management                            Management                            Management
                                                                                                                                                                                   (Professional Practice)                  – Business Development
                                                                                                       CRICOS Code:             089147A      CRICOS Code:             089144D
                                                                                                                                                                                                                              Manager
                                                                                                       Course Code:         CRS1400275       Course Code:         CRS1400274       CRICOS Code:               089145C
                                                                                                                                                                                   Course Code:          CRS1400277         – Human Resources Officer
                                                                                                       Campus:                    Sydney                           Melbourne/
                                                                                                                                             Campus:                   Sydney                            Melbourne /        – Revenue Manager
                                                                                                       Intakes:                  Feb, Jul                                          Campus:
                                                                                                                                             Intakes:                 Feb, Jul                                Sydney
                                                                                                       Duration:                  2 years                                                                                   – Rooms Division Manager
                                                                                                                                             Duration:                  3 years    Intakes:                  Feb, Jul
                                                                                                       Mode of study:                  FT
                                                                                                                                                                                   Duration:                    4 years
                                                                                                                                                                                                                            – General Manager
                                                                                                                                             Mode of study:                  FT
                                                                                                                                                                                   Mode of study:                      FT
                                                                                                       The associate degree is the           Subject areas include:
                                                                                                       same as the first two years of
                                                                                                                                             – Fundamentals of the resort          This program provides
                                                                                                       the Bachelor qualification
                                                                                                                                               and hotel industry                  students with full time

     Resort
                                                                                                                                             – Emerging trends in the              experience in a work
                                                                                                                   Semester 1   4 Subjects     resort and hotel industry           environment under the
                                                                                                        Year 1     Semester 2   4 Subjects                                         mentorship of industry
                                                                                                                                             – Managing resort
                                                                                                                                                                                   experts.
                                                                                                                   Semester 1   4 Subjects     operations
                                                                                                        Year 2     Semester 2   4 Subjects

     and Hotel
                                                                                                                                             – Rooms division operations
                                                                                                                                             – Innovation and                                  Semester 1     4 Subjects
                                                                                                                                                                                    Year 1     Semester 2     4 Subjects
                                                                                                                                               entrepreneurship
                                                                                                                                                                                               Semester 1     4 Subjects
                                                                                                                                             – Digital marketing and                Year 2     Semester 2     4 Subjects
                                                                                                                                               distribution

     Management
                                                                                                                                                                                               Semester 1     4 Subjects
                                                                                                                                             – Financial analysis and               Year 3     Semester 2     4 Subjects
                                                                                                                                               decision making
                                                                                                                                                                                               Professional Practice
                                                                                                                                                                                    Year 4
                                                                                                                                             – Human resource
                                                                                                                                               operations
                                                                                                                                                                                   NOTE: Professional Practice
                                                                                                                                             – Risk and legal issues
                                                                                                                                                                                   placement is subject to
                                                                                                                                             – Revenue management.                 individual employer interview
                                                                                                                                                                                   and entry criteria. If the
     Designed for future leaders in this dynamic industry,                                                                                                                         placement is not secured,
                                                                                                                                                                                   students will exit with
     Bachelor qualifications in Resort and Hotel Management                                                                                   Year 1
                                                                                                                                                         Semester 1
                                                                                                                                                         Semester 2
                                                                                                                                                                      4 Subjects
                                                                                                                                                                      4 Subjects
                                                                                                                                                                                   Bachelor of Resort and Hotel
                                                                                                                                                                                   Management.
     focus on a blend of operational skills, strategic thinking                                                                                          Semester 1   4 Subjects
                                                                                                                                              Year 2     Semester 2   4 Subjects
     and innovation in service design.
                                                                                                                                                         Semester 1   4 Subjects
                                                                                                                                              Year 3     Semester 2   4 Subjects

                                                                                                                                             Extend your learning with the
        Learn more                                                                                                                           four year Bachelor of Resort
                                                                                                                                             and Hotel Management
                                                                                                                                             (Professional Practice).

                                                                  Hannah Garrett
                                                                  Angliss International Hotel School
                                                                  Grand Hyatt Melbourne

16   International Course Guide 2021                                                                                                                                                                                                                    17
DEGREES

                                                                                                      Recognised worldwide, this degree offers a balanced
                                                                                                      combination of practice and theory that can be readily
                                                                                                      applied for a future with tourism and hospitality
                                                                                                      operators, resorts and hotels, event planning,
                                                                                                      government and industry authorities.

     Tourism and
                                                                                                      Bachelor of                                  CAREER PATHS
                                                                                                      Tourism & Hospitality                        – Food & Beverage Manager
                                                                                                      Management
                                                                                                                                                   – Business Owner
                                                                                                      CRICOS Code:                    058617K
                                                                                                      Course Code:               CRS1201421        – Front Office Manager

     Hospitality
                                                                                                      Campus:                       Melbourne      – Tourism Operator
                                                                                                      Intakes:                        Feb, Jul     – Tourism Representative
                                                                                                      Duration:                        4 years     – Event Coordinator
                                                                                                      Mode of study:                          FT

     Management
                                                                                                      Subject areas include:
                                                                                                      – Introduction to the tourism industry
                                                                                                      – Tourism theories and concepts
                                                                                                      – Introduction to marketing
                                                                                                      – Tourism attraction management
                                                                                                      – Financial analysis and
                                                                                                        decision making
     The Bachelor of Tourism and Hospitality Management equips
                                                                                                      – Food and beverage service
     students with the knowledge, technical skill and industry                                          management
     insight to lead in the tourism and hospitality industries.                                       – Wine design
                                                                                                      – Menu design and engineering
                                                                                                      – Innovation and entrepreneurship
                                                                                                      – Project restaurant
        Learn more                                                                                    – Current issues in tourism
                                                                                                        and hospitality.

                                                                                                                  Semester 1     4 Subjects
                                                                                                       Year 1     Semester 2     4 Subjects

                                                                                                                  Semester 1     4 Subjects
                                                                                                       Year 2     Semester 2     4 Subjects

                                                                                                                  Semester 1     Industry Work
                                                                                                       Year 3     Semester 2     Placement

                                                                                                                  Semester 1     4 Subjects
                                                                  Jimmy Halim - Indonesia
                                                                                                       Year 4     Semester 2     4 Subjects
                                                                  Graduate. Bachelor of Tourism and
                                                                  Hospitality Management.
                                                                  Owner,                              NOTE: Industry Work Placement
                                                                  Common Grounds Coffee Roaster
                                                                                                      is subject to individual employer
                                                                  Surabaya
                                                                                                      interview and entry criteria.

18   International Course Guide 2021                                                                                                                                                 19
DEGREES

                                                       The Bachelor of Tourism explores this global industry and the ways in which we
                                                       engage with travel and tourism experiences. The Bachelor of Tourism (Ecotourism)
                                                       focuses on the natural world and sustainable forms of tourism, while the Bachelor
                                                       of Tourism (Marketing) provides the research, communication and digital knowledge
                                                       and skills needed to meet and understand current market needs and trends.

                                                       Bachelor of                        Bachelor of                        Bachelor of                            CAREER PATHS
                                                       Tourism                            Tourism (Marketing)                Tourism (Ecotourism)                   – Tourism manager
                                                       CRICOS Code:            092215A    CRICOS Code:            092217K    CRICOS Code:              092216M
                                                                                                                                                                    – Sustainability coordinator
                                                       Course Code:      CRS1400381       Course Code:     CRS1400380        Course Code:         CRS1400368          (local government,
                                                       Campus:              Melbourne     Campus:              Melbourne     Campus:                  Melbourne       tourism bodies)
                                                       Intakes:                Feb, Jul   Intakes:                Feb, Jul   Intakes:                   Feb, Jul    – Client relations or guest
                                                       Duration:                3 years   Duration:                3 years   Duration:                   3 years      experience manager

     Tourism
                                                       Mode of study:                FT   Mode of study:               FT    Mode of study:                   FT    – Management roles related
                                                                                                                                                                      to creating great visitor
                                                       Subject areas include:             Subject areas include:             Subject areas include:
                                                                                                                                                                      experiences at private or
                                                       – Introduction to the              – Introduction to the              – Visitor services                       non-profit organisations
                                                         tourism industry                   tourism industry                 – Coastal Environments*                – Product development
                                                       – Destinations concepts            – Visitor services                                                          manager
                                                                                                                             – Australian Landscapes:
                                                       – Tourism distribution             – Tourist behaviour                  Inland Environments*                 – Interpretation officer for
                                                         systems                                                                                                      parks or wildlife based
     On offer are three specialisations that enable                                       – Digital and social media         – Understanding natural
                                                                                                                                                                      attractions
                                                       – Visitor services                   in tourism                         landscapes
     students to gain a broad contextual perspective   – Tourism theories                 – Designing for the                – Designing for the
                                                                                                                                                                    – Advisory business or
                                                                                                                                                                      research consultant
     of Tourism, a focus on Ecotourism or focus on       and concepts                       visitor experience                 visitor experience
                                                                                                                                                                      or strategist
     Tourism marketing.                                – People and place                 – Tourism market research          – Delivering thematic
                                                       – Tourism attraction               – Tourism marketing                  interpretation
                                                         management                         data analytics
                                                       – Niche tourism                    – Innovation and                   *Two separate domestic study
        Learn more                                     – Designing for the                  entrepreneurship                 tours as part of the specialist
                                                                                                                             subjects will be undertaken
                                                         visitor experience                                                  within this ecotourism course.
                                                       – Planning for tourism                                                Destinations will involve
                                                                                                                             a coastal location such as
                                                       – Taking responsibility for                                           Kangaroo Island and an inland
                                                         tourism and hospitality                                             location such as Central
                                                                                                                             Australia. Additional fees apply.
                                                       – Tourism futures.

                                                                                                                                         Semester 1    4 Subjects
                                                                                                                              Year 1     Semester 2    4 Subjects

                                                                                                                                         Semester 1    4 Subjects
                                                                                                                              Year 2     Semester 2    4 Subjects

                                                                                                                                         Semester 1    4 Subjects
                                                                                                                              Year 3     Semester 2    4 Subjects

                                                                                                                             NOTE: There is no work
                                                                                                                             integrated learning
                                                                                                                             (internship) in these courses.

20   International Course Guide 2021                                                                                                                                                                21
DEGREES

                                                                                          Recognised worldwide, this degree offers a balanced
                                                                                          combination of practice and theory that can be readily
                                                                                          applied for a future with tourism and hospitality
                                                                                          operators, resorts and hotels, event planning,
                                                                                          government and industry authorities.

                                                                                          Bachelor of                                     CAREER PATHS
                                                                                          Event Management                                – Event Manager
                                                                                          CRICOS Code:                      085672A
                                                                                                                                          – Event and Sponsorship Executive

     Event
                                                                                          Course Code:                  CRS1400177
                                                                                                                                          – Event Coordinator
                                                                                          Campus:                         Melbourne
                                                                                                                             Feb, Jul
                                                                                                                                          – Festival Manager Event
                                                                                          Intakes:
                                                                                          Duration:                           3 years     – Project Manager
                                                                                                                                          – Venue Manager

     Management
                                                                                          Mode of study:                             FT
                                                                                                                                          – Professional Conference Organiser
                                                                                          Subject areas include:
                                                                                          – Fundamentals of event practices
                                                                                          – Event design
                                                                                          – Marketing and communication
                                                                                            for events
                                                                                          – Business development in the
     Learn to design and deliver dynamic and                                                events industry
     memorable events across a range of sectors                                           – Event evaluation and innovation

     including sporting, food and wine, music,                                            – Catering for the event industry
                                                                                          – Project management and logistics
     business and community events.
                                                                                          – Key concepts in event studies
                                                                                          – Risk and legal issues
                                                                                          – Revenue management
        Learn more                                                                        – Sustainability for the events industry.
                                                                                          You are able to personalise your learning
                                                                                          through a range of specialist electives such
                                                                                          as Sporting Events and Conference and
                                                                                          Convention Management.

                                                                                                         Semester 1     4 Subjects
                                                                                           Year 1        Semester 2     4 Subjects

                                                  "My training at William Angliss                        Semester 1     4 Subjects
                                                  Institute really gave me a head          Year 2        Semester 2     4 Subjects
                                                  start to enter the industry, not only                  Semester 1     4 Subjects
                                                  through the hands-on experiences         Year 3        Semester 2     4 Subjects
                                                  that were provided, but also from
                                                  networking opportunities and
                                                  working on real events."                NOTE: There is no work integrated
                                                                                          learning (internship) in this course.
                                                  Emma Hedin – Sweden
                                                  Advanced Diploma of Events
                                                  Event Manager,
                                                  Peter Jones Special Events

22   International Course Guide 2021                                                                                                                                            23
DEGREES

                                                          Bachelor of                                    CAREER PATHS
                                                          Culinary Management                            – Restaurateur
                                                          CRICOS Code:                      058616M      – Specialist Food and Wine Retailer
                                                          Course Code:                  CRS1201422       – Food and Beverage Manager
                                                          Campus:                  Melbourne/Sydney      – Corporate Hospitality Manager
                                                          Intakes:                           Feb, Jul    – Catering Operator

                                                          Duration:                           4 years
                                                          Mode of study:                            FT

                                                          Specialist Subjects:
                                                          – Cookery and recipes

     Culinary
                                                          – Foundations of cuisine
                                                          – Understanding food service
                                                          – Sustainable procurement for
                                                            hospitality and tourism
                                                          – Restaurant service

     Management
                                                          – Human resource management
                                                            for the services industry
                                                          – Sensory education
                                                          – Financial analysis and
                                                            decision making
                                                          – Flavour and function
                                                          – Strategy, change and leadership.
     From culture and cuisine, to wine and artisanal
     products, graduates will gain the broad knowledge
     and specialist skills to prepare for management in    Year 1
                                                                      Semester 1
                                                                      Semester 2
                                                                                       4 Subjects
                                                                                       4 Subjects
     the lively world of the culinary industries.                     Semester 1       4 Subjects
                                                           Year 2     Semester 2       4 Subjects

                                                                      Semester 1       Industry Work
                                                           Year 3     Semester 2       Placement

        Learn more                                                    Semester 1       4 Subjects
                                                           Year 4     Semester 2       4 Subjects

                                                          NOTE: Industry Work Placement
                                                          is subject to individual employer
                                                          interview and entry criteria.

24   International Course Guide 2021                                                                                                             25
DEGREES

                                                         Bachelor of                                      CAREER PATHS
                                                         Food Studies
                                                                                                          – Food Project Coordinator
                                                         CRICOS Code:                       089135E
                                                                                                          – Food Policy Advisor Event/
                                                         Course Code:                  CRS1400280
                                                                                                            Exhibition Curator
                                                         Campus:                         Melbourne
                                                                                                          – Food and Wine Development Officer
                                                         Intakes:                           Feb, Jul
                                                                                                            Food Entrepreneur
                                                         Duration:                           3 years
                                                                                                          – Specialist Food Retailer
                                                         Mode of study:                              FT

                                                         Applicants are required to undertake
                                                         an interview prior to acceptance.

                                                         Subject areas include:

     Food
                                                         – Culture and Cuisine
                                                         – Understanding Food Systems
                                                         – Sensory Education
                                                         – Economics and Global Impacts

     Studies
                                                         – Diet and Health in Society
                                                         – Fermenting Cultures
                                                         – Agriculture and Farming Systems
                                                         – Innovation and Entrepreneurship
                                                         – Food Policy and Governance
                                                         – Introduction to Marketing
                                                         – Communicating Food.
     With a focus on sustainability, gastronomy and
     ethics, the Bachelor of Food Studies provides you
                                                                          Semester 1    4 Subjects
     with rich insights into the journey of food from     Year 1          Semester 2    4 Subjects

     paddock to plate and beyond.                         Year 2
                                                                          Semester 1
                                                                          Semester 2
                                                                                        4 Subjects
                                                                                        4 Subjects

                                                                          Semester 1    4 Subjects
                                                          Year 3          Semester 2    4 Subjects

        Learn more                                       NOTE: There is no work integrated
                                                         learning (internship) in this course.

26   International Course Guide 2021                                                                                                            27
DEGREES

     Are you currently
     enrolled in a
     university in your
     home country?
     Study Abroad.

     The Study Abroad program at William Angliss                         What will I study?                     Entry requirements                        Study Options
                                                                         All students must study full time by
     Institute provides the opportunity for you to study                 selecting a minimum of three and
                                                                                                                To apply you must have:
                                                                                                                                                          6 months               One Semester
                                                                                                                – Completed at least one full-time
     in Australia for six or twelve months, allowing you                 no more than four subjects (from
                                                                                                                  year of study at an accredited          CRICOS Code: 070200A   Up to 4 academic units
                                                                         year one and two degree studies) to
     to transfer the credits to your home institution or                 complete within one semester.            tertiary institution,
                                                                         This is a total of 24 credit points    – Achieved at least a passing grade       12 months              1st Semester             2nd Semester
     broaden your educational experience. Of particular                  where each subject is worth 6 credit     average, and
                                                                                                                                                          CRICOS Code: 070201M   Up to 4 academic units   Up to 4 academic units
     value is the opportunity to undertake six months of                 points (this is equivalent to 3 to 4   – Meet the minimum English language
                                                                         credit points in USA and Japan).         requirements for Bachelor degree,
     work integrated learning in Australia.                                                                       if English is not the first language.   6 months +             1st Semester             2nd Semester
     You will be awarded a transcript of subjects undertaken that can                                                                                     6 months Industry      Up to 4 academic units   6 months Industry
                                                                                                                Note: Selection and acceptance of                                                         Work Placement
     be used for gaining credit back home or your future employment                                                                                       Work Placement
                                                                                                                students for industry placement, may
     applications. You will also receive a 'Study Abroad' certificate.                                          be based on an interview process with     CRICOS Code: 070201M
                                                                                                                participating employers.

28   International Course Guide 2021                                                                                                                                                                                               29
Culinary Studies
                                                                                                                                                                                                       FOODS

     World Class Facilities                                Awards                                                 Work in a real restaurant
     – 17 fully equipped training kitchens                 – 2018 Asian Culinary Cup - FHC Global food            – With maximized practical contact hours
     – 4 fully equipped training bakeries                     & Hospitality Expo, Shanghai, China                 – Gain practical experience in on-campus
                                                              – Winner                                              restaurants
     – 4 demonstration kitchens
       & lecture theaters                                  – 2017 AUSTAFE National Culinary Trophy                – Learn culinary techniques from
                                                             – Won with silver medal                                famous chefs
     – Chocolate Laboratory
                                                           – 2017 Bocuse d'Or New Zealand Selection
     – Two training restaurants open to the public:
                                                             – Teacher Andrew Ballard competed at
       The Angliss Restaurant and The Bistro
                                                             2018 Asia-Pacific level
     – Cafés and bakeshop
                                                           – 2016 VicTAFE Cookery Challenge
     – Two food technology laboratories                      – 1st Place

     Culinary Studies Careers
     Approximate Salary Range Per Year*

     Cookery                                               Bakery                                                 Pastry Sous Chef
                                                                                                                  $40,268 - $68,510
     Commis Chef                                           Baker
     $20,930 - $40,854                                     $36,087 - $59,834                                      Executive Pastry Chef
                                                                                                                  $49,749 - $100,334
     Cook                                                  Baker Manager
     $40,610 - $56,158                                     $45,124 - $71,574
                                                                                                                  Food Science & Technology
     Kitchen Chef
     $36,975 - $59,918
                                                           Patisserie                                             Food Technologist                          Henry Pun
                                                                                                                  $43,258 - $80,716                          Graduate, Certificate IV in Patisserie,
                                                           Assistant Pastry Chef
     Chef de Partie                                                                                                                                          Certificate IV in Commercial Cookery
                                                           $32,144 - $54,005                                      Food Safety Coordinator
     $42,774 - $57,515                                                                                                                                       Commis Chef, Mya Tiger
                                                                                                                  $50,300 - $84,400
                                                           Pastry Cook
     Sous Chef
                                                           $39,650 - $59,253                                      Research & Development Manager
     $47,098 - $66,126
                                                                                                                  $55,500 - $83,800
                                                           Pastry Chef
     Executive Chef
                                                           $38,372 - $65,293
     $54,475 - $105,236

     *Sources: • livingin-australia.com/salaries-australia • payscale.com
     DISCLAIMER: The information is collected on 01/06/2018. Salaries are indicative and approximate only. Employment contracts and packages are variable.

30   International Course Guide 2021                                                                                                                                                                       31
FOODS

                                                                                      Certificate III in                       Certificate IV in                         Diploma of                             Advanced Diploma of
                                                                                      Commercial Cookery                       Commercial Cookery                        Hospitality Management                 Hospitality Management
                                                                                      CRICOS Code:              093736A        CRICOS Code:             093737M          CRICOS Code:              090997D      CRICOS Code:              091147E
                                                                                      Course Code:            SIT30816         Course Code:         SIT40516             Course Code:              SIT50416     Course Code:            SIT60316
                                                                                                             Melbourne/                           Melbourne/                                     Melbourne/                           Melbourne/
                                                                                      Campus:                                  Campus:                                   Campus:                                Campus:
                                                                                                                 Sydney                               Sydney                                         Sydney                               Sydney
                                                                                      Intakes:                 Feb, Jul*       Intakes:             Feb, Jul*            Intakes:                   Feb, Jul    Intakes:                 Feb, Jul
                                                                                      Duration:               12 months        Duration:               18 months         Duration:               24 months      Duration:              30 months
                                                                                      Mode of study:                    FT     Mode of study:                  FT        Mode of study:                  FT     Mode of study:                     FT

                                                                                      Subject areas include:                   Subject areas include those               Subject areas include:                 Subject areas include:
                                                                                                                               from Certificate III plus:
                                                                                      – Produce dishes using basic                                                       – Business operations                  – Business planning
                                                                                        methods of cookery                     – Coordinate cooking                      – Hospitality budgeting                – Financial operations
                                                                                      – Prepare appetisers                       operations
                                                                                                                                                                         – Workplace diversity                  – Human resource

     Commercial
                                                                                        and salads;                            – Develop menus for special                                                        management
                                                                                                                                 dietary needs                           – Legal knowledge for
                                                                                      – Stocks, soups and sauces                                                           business                             – Marketing strategies
                                                                                      – Prepare vegetable, fruit,              – Monitor work operations
                                                                                                                                                                         – Rostering                            – Asset management.
                                                                                        egg and farinaceous dishes             – Manage finances within a
                                                                                                                                                                         – Service quality.

     Cookery
                                                                                      – Prepare and cook meat,                   budget
                                                                                        poultry and seafood                    – Lead and manage people
                                                                                                                                                                                                                Add a
                                                                                      – Produce cakes, pastries,               – Produce cook chill and                                                         Bachelor Degree
                                                                                        breads and desserts                      cook freeze foods
                                                                                                                                                                                                                Advance your management
                                                                                      – Coach others in job skills             – Sustainability work                                                            qualifications and acquire
                                                                                      – Safe work practices, clean               practices                                                                      work experience with
                                                                                        kitchen premises, safe food            – Manage diversity in the                                                        the bachelor of Culinary
                                                                                        handling practices                       workplace.                                                                     Management.
     You'll develop the fundamental skills
                                                                                      – Produce and serve buffets
     and knowledge required in professional                                           – Plan and cost
                                                                                                                               Extend your studies to                    *Additional intakes:
                                                                                                                               also attain a Certificate IV              Melbourne campus:
     cooking and kitchen management using                                               effective menus
                                                                                                                               in Patisserie.                            May and Oct intake -
                                                                                                                                                                                                                CAREER PATHS
                                                                                      – Prepare food to                                                                                                         – Executive chef
     state-of-the-art facilities.                                                       meet special dietary                   SYDNEY ONLY: Certificate
                                                                                                                                                                         accelerated program
                                                                                                                               IV in Commercial Cookery                  Sydney campus:                         – Sous chef
                                                                                        requirements.
                                                                                                                               includes one term (10 weeks)              Apr and Sep intake -                   – Chef de partie
        Learn more                                                                                                             internship to be undertaken               standard program                       – Kitchen chef
                                                                                                                               at term 5.
                                                                                                                                                                                                                – Qualified cook
                                              Chef of the Year 2018
                                                                                                                                                                                                                – Commis chef
                                              Award-winning cookery alumni
                                              Jack Lee is wowing diners in
                                              Melbourne's west with his refined
                                              brunch menu and special dining
                                              events at his Point Cook café, Bean     Study Paths
                                              Smuggler.                               On successful completion of the Advanced Diploma, you will be eligible to apply for entry with advanced standing credits into
                                              "Not only did I learn how to cook       the Bachelor of Culinary Management offered by William Angliss Institute.
                                              but also how to manage a kitchen
                                              including cost control, stock
                                                                                                  6 months              12 months          18 months              24 months                30 months            36 months
                                              management, rostering, hygiene,
                                              and food safety. Everything I learned
                                              from William Angliss Institute has       Certificate III in Commercial Cookery
                                              helped me stand up better than other
                                              chefs who have not received proper
                                              training."                                                                                                Diploma of              Advanced Diploma
                                                                                       Certificate IV in Commercial Cookery                             Hospitality             of Hospitality
                                              Jack Lee – Korea                                                                                          Management              Management
                                                                                                                                                                                                                            Bachelor of Culinary
                                              Graduate, Certificate III in                                                                                                                                                  Management
                                                                                                                                                                                Diploma                 Advanced Diploma
                                              Commercial Cookery                                                                                        Certificate IV
                                                                                       Certificate IV in Commercial Cookery                                                     of Hospitality          of Hospitality
                                              Owner, Bean Smuggler                                                                                      in Patisserie*
                                                                                                                                                                                Management              Management

                                                                                      Pathways to Degrees (Page 14)                                                                                                                       * Melbourne
32   International Course Guide 2020
                                2021                                                                                                                                                                                                                    33
FOODS

                                                                                           Certificate III in                         Certificate IV in                      Diploma of                              Advanced Diploma of
                                                                                           Patisserie                                 Patisserie                             Hospitality Management                  Hospitality Management
                                                                                           CRICOS Code:                     093734C   CRICOS Code:            093734C        CRICOS Code:                 090997D    CRICOS Code:              091147E
                                                                                           Course Code:                SIT31016       Course Code:           SIT40716        Course Code:              SIT50416      Course Code:           SIT60316
                                                                                                                     Melbourne/                            Melbourne/                                Melbourne/                           Melbourne/
                                                                                           Campus:                                    Campus:                                Campus:                                 Campus:
                                                                                                                         Sydney                                Sydney                                    Sydney                               Sydney
                                                                                           Intakes:                    Feb, Jul*      Intakes:               Feb, Jul*       Intakes:                   Feb, Jul     Intakes:                Feb, Jul
                                                                                           Duration:                  12 months       Duration:              18 months       Duration:                24 months      Duration:              30 months
                                                                                           Mode of study:                       FT    Mode of study:                  FT     Mode of study:                    FT    Mode of study:                   FT

                                                                                           Subject areas include:                     Subject areas include those            Subject areas include:                  Subject areas include:
                                                                                                                                      from Certificate III plus:
                                                                                           – Produce yeast based                                                             – Business operations                   – Business planning
                                                                                             bakery products                          – Decorate cakes                       – Hospitality budgeting                 – Financial operations
                                                                                           – Produce cakes & pastries                   and cookies
                                                                                                                                                                             – Workplace diversity                   – Human resource

     Patisserie
                                                                                           – Produce pastries                         – Produce chocolate                                                              management
                                                                                                                                        confectionery                        – Legal knowledge
                                                                                           – Produce dishes using basic                                                        for business                          – Marketing strategies
                                                                                             methods of cookery                       – Design and produce sweet
                                                                                                                                        buffet showpieces                    – Rostering                             – Asset management.
                                                                                           – Prepare and serve                                                               – Service quality.
                                                                                             espresso coffee                          – Model sugar-based
                                                                                                                                        decorations
                                                                                           – Prepare and model
                                                                                                                                      – Coordinate cooking                                                           Add a
                                                                                             marzipan
                                                                                                                                        operations                                                                   Bachelor Degree
     Indulge your passion for the sweet life by                                            – Produce petits fours
                                                                                                                                      – Manage finances with                                                         Advance your management
                                                                                           – Produce gateaux, tortes                                                                                                 qualifications and acquire
     becoming a professional in the delicious                                                and cakes
                                                                                                                                        a budget
                                                                                                                                                                                                                     work experience with
                                                                                                                                      – Lead and manage people
     art of the patissier or pastry cook and                                               – Produce desserts                                                                                                        the bachelor of Culinary
                                                                                                                                      – Monitor work operations                                                      Management.
     business owner. This specialist course                                                – Handle and serve cheese
                                                                                                                                      – Serve food and beverage.
     offers the opportunity to learn unique                                                – Participate in safe food
                                                                                             handling practices.
                                                                                                                                      Extend your studies to                                                         CAREER PATHS
     skills of professional gateaux, pastries                                                                                         also attain a Certificate IV
                                                                                                                                                                                                                     – Business Owner
     and restaurant desserts. Specialised                                                  *Additional intakes:                       in Commercial Cookery.
                                                                                           Melbourne campus:                                                                                                         – Executive Pastry Chef
     units include petits fours, pastries,                                                 May and Oct intake -                       SYDNEY ONLY: Certificate
                                                                                                                                                                                                                     – Pastry Sous Chef
                                                                                           accelerated program                        IV in Patisserie includes one
     breads and artisan skills of chocolate                                                                                           term ( 10 weeks) internship                                                    – Pastry Chef
                                                                                           Sydney campus:                             to be undertaken at term 5.
     and sugar decorations.                                                                Apr and Sep intake -                                                                                                      – Pastry Cook
                                                                                           standard program                                                                                                          – Assistant Pastry Chef

        Learn more
                                                                                           Study Paths
                                                                                           On successful completion of the Advanced Diploma, you will be eligible to apply for entry with advanced standing credits into
                                                                                           the Bachelor of Culinary Management offered by William Angliss Institute.

                                                                                                         6 months                 12 months            18 months            24 months              30 months            36 months
                                                  Yoan Tjahjadi – Indonesia
                                                  Graduate, Certificate IV in Patisserie
                                                  + Diploma of Hospitality                  Certificate III in Patisserie

                                                  Ivan Setyawan – Indonesia
                                                                                                                                                                   Diploma of            Advanced Diploma
                                                  Graduate Certificate IV in Commercial     Certificate IV in Patisserie                                           Hospitality           of Hospitality
                                                  Cookery + Diploma of Hospitality                                                                                 Management            Management
                                                                                                                                                                                                                                    Bachelor of Culinary
                                                                                                                                                                                                                                    Management
                                                  Owners/Managers of Namelaka                                                                                                            Diploma               Advanced Diploma
                                                                                                                                                                   Certificate IV in
                                                                                            Certificate IV in Patisserie                                                                 of Hospitality        of Hospitality
                                                  Patisserie, Jakarta                                                                                              Commercial Cookery*
                                                                                                                                                                                         Management            Management

                                                                                           Pathways to Degrees (Page 14)                                                                                                                      * Melbourne

34   International Course Guide 2020
                                2021                                                                                                                                                                                                                        35
FOODS

                                              In this food processing program, you will learn
                                              commercial styles of baking along with creating true
                                              artisan style breads, pastries and cakes.

                                              Certificate III in                         CAREER PATHS
                                              Baking                                     – Owner/Franchisee
                                              CRICOS Code:                    0100017      Store Manager
                                              Course Code:                  FBP30517     – Baker
                                              Campus:                      Melbourne     – Production Manager
                                              Intakes:                        Feb, Jul
                                                                                         – Pastry Cook
                                              Duration:                    12 months
                                              Mode of study:                       FT

     Baking
                                              Subject areas include:

                                              – Produce laminated pastry products
                                              – Produce savoury bread products
                                              – Produce gateaux, tortes
                                                and entremets
                                              – Produce specialty flour
     Develop fundamental knowledge and          bread products
     skills in a commercial bakery training   – Produce sponge cake products
     kitchen, preparing you for a career in   – Produce cake and pudding products
                                              – Produce sweet yeast products
     the bakery industry.
                                              – Produce artisan bread products
                                              – Identify cultural, religious and
                                                dietary considerations for food
        Learn more                              production
                                              – Implement the food safety program
                                                and procedures.

36   International Course Guide 2020
                                2021                                                                                37
FOODS

                                                                                         Blending chemistry, biology and microbiology, food
                                                                                         science opens up a variety of careers in the food
                                                                                         industry. Learn how to make food healthier, tastier and
                                                                                         safer for consumers with our expert teachers, guest
                                                                                         lecturers, field trips and networking opportunities with
                                                                                         industry. You will complete a major food project which
                                                                                         is shown to industry and judged by experts.

                                                                                         Diploma of                                            CAREER PATHS
                                                                                         Food Science & Technology

     Food Science
                                                                                                                                               – Quality assurance
                                                                                         CRICOS Code:                         099622G            supervisor/manager
                                                                                         Course Code:                        FBP50118          – Production manager
                                                                                         Campus:                            Melbourne
                                                                                                                                               – R&D technologist
                                                                                         Intakes:                              Feb, Jul
                                                                                                                                               – Laboratory technician

     & Technology
                                                                                         Duration:                          12 months
                                                                                                                                                 Technical sales representative
                                                                                         Mode of study:                               FT
                                                                                                                                               – Food safety auditor
                                                                                         Subject areas include:                                – Technical manager
                                                                                         – Develop a new food product                          – Packaging technologist
                                                                                         – Develop a HACCP based food
                                                                                           safety program

     Studies in food science and technology                                              – Apply sensory analyses in food
                                                                                           processing
     incorporate chemistry, biology and                                                  – Identify the biochemical properties
     microbiology and prepare you to work                                                  of food
                                                                                         – Perform food tests
     in a wide range of roles across the food
                                                                                         – Develop, manage and maintain
     industry.                                                                             quality systems for food processing
                                                                                         – Implement and review the
                                                                                           production of chocolate and
        Learn more                                                                         confectionery products
                                                                                         – Apply meat science.

                                                                                         Study Paths
                                                                                                        6 months                   12 months

                                                                                                                                                Bachelor of Culinary Management (4Years)
                                                                                          Diploma of Food Science and Technology                or
                                                                                                                                                Bachelor of Food Studies (3 Years)

                                                Michelle Lukman
                                                Certificate III in Commercial Cookery.
                                                Diploma of Food Science
                                                Masterchef Contestant

38   International Course Guide 2021                                                                                                                                                           39
Hospitality
                                                                                                                                                             HOSPITALITY

     Management
                                                             Hospitality Management

                            Hotel Management                                                Food, Beverage & Business Management

     Specialist Facilities                                                            Strong Industry Connections
     On-site training facilities, including the The Angliss International             Angliss has strong industry connection, giving you opportunities
     Hotel School, Angliss Restaurant and The Bistro, gives you the                   to inspect key hospitality venues, gain volunteer and paid work
     opportunity to train in real-life situations.                                    experience and network with future employers.

     Hospitality Study Careers
     Approximate Salary Range Per Year*

     Hospitality - Food & Beverage                         Hospitality - Hotel Management                         Housekeeping Manager
                                                                                                                  $41,416 - $71,962
     Food & Beverage Supervisor                            Guest Services Manager
     $41,620 - $57,076                                     $33,741 - $82,434                                      General Manager Hotel
                                                                                                                  $53,331 - $105,734
     Food & Beverage Manager                               Shift Manager, Hotel Front Desk
     $46,653 - $82,225                                     $38,255 - $64,564
     Food & Beverage Director                              Functions Manager
     $65,659 - $187,530                                    $54,175 - $123,344

     *Sources: • livingin-australia.com/salaries-australia • payscale.com
     DISCLAIMER: The information is collected on 01/06/2018. Salaries are indicative and approximate only. Employment contracts and packages are variable.

40   International Course Guide 2021                                                                                                                                   41
HOSPITALITY

                                                        Certificate III in                           Diploma of                           Advanced Diploma of                   Add a
                                                        Hospitality                                  Hospitality Management               Hospitality Management                Bachelor Degree
                                                        CRICOS Code:                  091435G        CRICOS Code:         090997D         CRICOS Code:             091147E      Advance your management
                                                        Course Code:                 SIT30616        Course Code:         SIT50416        Course Code:            SIT60316      qualifications and acquire
                                                        Campus:                    Melbourne         Campus:           Melbourne                                Melbourne/      work experience with the
                                                                                                                                          Campus:                               Bachelor of Tourism and
                                                                                                                                                                    Sydney
                                                        Intakes:                          Feb, Jul   Intakes:              Feb, Jul
                                                                                                                                          Intakes:                 Feb, Jul     Hospitality Management.
                                                        Duration:                    6 months        Duration:         12 months
                                                        Mode of study:                         FT    Mode of study:               FT      Duration:              18 months
                                                                                                                                          Mode of study:                FT
                                                        Subject areas include:                       Subject areas include those
                                                                                                     from Certificate III plus:           This qualification                    CAREER PATHS
                                                        – Food and beverage                                                               consolidates skills from              – Restaurant manager
                                                          service skills                             – Business operations                Certificate III and Diploma,
                                                                                                                                                                                – Restaurant, café or
                                                        – Coffee and bar knowledge                   – Finance                            and further develops your
                                                                                                                                                                                  bar owner
                                                        – Provide advice on food                     – Customer service                   knowledge in a range
                                                                                                                                          of areas:                             – Front of house coordinator
                                                        – Customer service                           – Hospitality budgeting
                                                                                                                                          – Manage finances                     – Bar manager

     Hospitality
                                                        – Workplace hygiene                          – Workplace diversity
                                                                                                                                          – Business planning                   – Operations manager
                                                        – Sustainability                             – Roster staff
                                                                                                                                          – Human resource                      – Conference manager
                                                        – Control stock
                                                                                                     Continue your studies                  management
                                                        – Financial transactions
                                                                                                     for an additional 6 months           – Marketing strategies
                                                        – Hygiene practices.                         to complete the Advanced
                                                                                                     Diploma.

     Food, Beverage &
     Business Management.
     Commencing with the foundations of customer
     service, food and beverage service and working
     in the hospitality industry, our courses provide
     a pathway to supervision, management and
     business ownership/management.

                                                        Study Paths
        Learn more
                                                                                          6 months                      12 months                               18 months

                                                         Certificate III in Hospitality                                                                                     F
                                                                                                                                                                                Bachelor of Tourism & Hospitality
                                                                                                                                                                                Management
                                                         Diploma of Hospitality Management
                                                                                                                                       Advanced Diploma of
                                                                                                                                       Hospitality Management               F
                                                        Pathways to Degrees (Page 14)

42   International Course Guide 2021                                                                                                                                                                                43
HOSPITALITY

                                                       The hotel management stream program                                          Diploma of                             Add a
                                                       incorporates additional specialist                                           Hospitality Management                 Bachelor Degree
                                                                                                                                    CRICOS Code:             090997D       Advance your management
                                                       Masterclasses and a nine week term of                                        Course Code:          SIT50416         qualifications and acquire
                                                       work-based training*.                                                        Campus:             Melbourne /        work experience with the
                                                                                                                                                            Sydney         Bachelor of Resort and Hotel
                                                                                                                                    Intakes:               Feb, Jul        Management.
                                                       Exclusive Masterclasses                                                      Duration:               12 months
                                                                                                                                    Mode of study:                FT
                                                       Masterclasses provide students with specialised skills in
                                                                                                                                                                           CAREER PATHS
                                                       addition to the Diploma units and may include topics such as:                Subject areas include:
                                                                                                                                                                           – Food and beverage
                                                       – Luxury sales                                                               – Food and beverage service              manager
                                                       – High end beverages                                                         – Food knowledge                       – Guest services manager
                                                       – Premium personalised services                                              – Introduction to                      – Executive housekeeper
                                                       – Interview presentation skills.                                               kitchen operations                   – Rooms division manager
                                                       – Premier Partnerships                                                       – Bar operations                       – Front office manager

     Hospitality
                                                                                                                                    – Customer service                     – Concierge
                                                       Work-based training* provides the opportunity to work with
                                                                                                                                    – Reservations
                                                       our leading hotel partners. The work based training consists
                                                       of placement in one of our partner hotels and provides                       – Front office and reception
                                                       exposure to operations in various departments.                                 service operations
                                                                                                                                    – Concierge and porter
                                                       International Study Tours
                                                                                                                                      services
                                                       Students are provided the opportunity to attend an                           – Room service and

     Hotel Management                                  International Study Tour on completion of their work
                                                       placement. The Tour fees are additional to tuition fees, and is
                                                       heavily subsidised by the Institute. The Tour is an experience
                                                                                                                                      housekeeping.
                                                                                                                                    – Operational management
                                                       that adds to the students' appreciation of the international                   and planning
                                                       hotel industry.                                                              – Leadership
     Focusing on hospitality in a hotel environment,
                                                                                                                                    – Workplace health
     these intensive programs provide students with                                                                                   and safety
     the expert skills and knowledge to commence                                                                                    – Managing quality
                                                                                                                                      customer service
     their pathway to success in the vibrant and                                                                                    – Managing budgets.
     growing hotel industry.

                                                       Study Paths
        Learn more                                     Melbourne
                                                             6 months          12 months              18 months         24 months         30 months          36 months          42 months            48 months

                                                        Diploma of
                                                        Hospitality Management             F     Bachelor of Resort & Hotel Management                                     Professional Practice

                                                       Sydney
                                                             6 months          12 months              18 months         24 months               30 months      36 months         42 months           48 months

                                                        Diploma
                                                        Diploma of
                                                                 of
                                                        Hospitality
                                                        Hospitality Management
                                                                    Management             F     Associate Degree in
                                                                                                 Resort and Hotel Management         F    Bachelor of Resort
                                                                                                                                          & Hotel Management
                                                                                                                                                                             Professional Practice

                                                          Work-based learning*
                                                          Work-integrated learning internship.

                                                       *Selection and acceptance of students for industry placement (work-based training)
                                                       is based on an interview process with participating employers.
44   International Course Guide 2021                                                                                                                                                                             45