2023 Sponsorship & Advertising Opportunities
Page content transcription
If your browser does not render page correctly, please read the page content below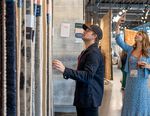 Your Opportunity
High Point Market is the industry's largest home furnishings trade show in the world. From
inspirational and educational events to networking opportunities, the High Point Market provides
an unmatched opportunity to reach thousands of buyers and designers. Our marketing team has
a wealth of resources available and will be happy to work with your team to customize a program
that meets your goals and objective.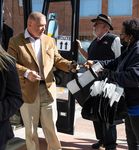 Table of Contents
                      Market Map & Transportation Guide • 5

                 5
                      Market Bag Distribution • 6
       Print/         Registration Market Pass • 7
 Promotions/          Registration Mailing Insert • 8
     Signage          Solar-Powered Charging Lockers • 9
                      Go-Anywhere Vans • 10

                 11
                      Registration & Confirmation Email Banners • 11
      Digital         Premier Social Package • 12
   Marketing          Digital Outreach Program • 13
                      Instagram Post(s) • 14

                 15
                      International Buyers Center / MediaLink • 15
                      Design Influencers Tour • 16
      Events/         Insider's Tour • 17
    Programs          Water Distribution • 18
                      The Point • 19
                      Concerts, VIP Lounge, and Events • 20

Specifications
                 21   Sponsorship Specifications • 21
                      PDF Settings • 22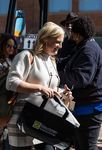 PRINT + PROMOTIONS + SIGNAGE

                                                                                                                            Live
                                                                                                                            Your
                                                                                                                            166

                                                                                                                            Lifestyle                               ™

                                                                                                                             Welcome to
                                                                                                                                            Flexsteel. Her
                                                                                                                            furnishings des                 e you'll find
                                                                                                                                              igned for real
                                                                                                                            that feel distinct               life. With style
                                                                                                                                               ively like hom                 s
                                                                                                                           your design style                  e, whatever
                                                                                                                                                may be. Explore
                                                                                                                           for every room                          options
                                                                                                                                             and discover
                                                                                                                          it effortless to                  how we mak
                                                                                                                                           get exactly wha                e
                                                                                                                          the lifestyle you                  t you want for
                                                                                                                                             live.

                                                                                                                          Join Us At Mar
                                                                                                                                         ket:
                                                                                                                          Showroom -
                                                                                                                                      IHFC Space C55
                                                                                                                                                     8

                                                                                                                                        FLEXSTE
                                                                                                                                                EL.COM

                               Market Map & Transportation Guide
                               With over 12 million square feet of show space and more than 2,000 exhibitors to visit, the Market Map
                               & Transportation Guide is a must-have for Market attendees. Includes shuttle schedules, a listing of
                               showroom buildings, and an overview of the Market district, this guide is distributed at information
                               booths, showrooms, hotels, and on airport shuttles.

                                      DEADLINE                         February 13, 2023

                                      COST                             $8,500 per ad

                               See page 22 for specifications

                               CONTACT | Stephanie Jonas | 336.888.3213 | stephanie@highpointmarket.org                                                                           5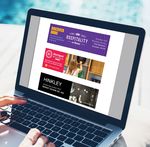 PRINT + PROMOTIONS + SIGNAGE

                               Market Bag Distribution
                               Have your branded tote bags distributed to Market attendees on hotel shuttles, at information
                               booths, and in the International Buyers Center.

                                      DEADLINE                         March 1, 2023

                                      COST                             $5,000

                                      QUANTITY                         2,000

                               CONTACT | Stephanie Jonas | 336.888.3213 | stephanie@highpointmarket.org                        6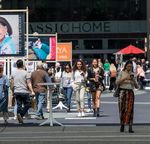 PRINT + PROMOTIONS + SIGNAGE

                               Registration Market Pass
                               The Market Pass is a great opportunity to get your brand in front of thousands of Market attendees who register,
                               including Domestic and International Buyers, Designers, Media, Exhibitors, and VIP Guests of the Market. You can
                               elevate your brand visibility, increase traffic to your showroom, and drive lead generation.

                                      DEADLINE                         December 9, 2022

                                      COST                             $10,000 per ad

                               See page 22 for specifications

                               CONTACT | Stephanie Jonas | 336.888.3213 | stephanie@highpointmarket.org                                           7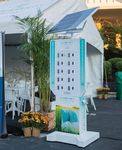 PRINT + PROMOTIONS + SIGNAGE   Can't Wait! Can't Miss!                                                                         F/22 Market
                                                                                                                             October 22-26
                               Energizing Inspiration. Industry Connections. Invaluable Insight.
                               Let's talk High Point Market Registration.

                               Official registration materials enclosed.

                                                                                                             High P
                                                                                                                    oint M
                                                                                                            coming           arket d
                                                                                                                     to the          elivers
                                                                                                                              here a         the up
                                                                                                            and ins                  n d n ow        -a n d-
                                                                                                                    piratio                  . Tap in
                                                                                                           long-la          n at th                   to idea
                                                               Eichholtz
                                                                                                                   sting im         e sourc                   s
                                                                                                                             pacts fo       e a nd e
                                                                                                                                                    xperien
                                                                                                                                       r you a               ce
                                                                                                                                       Hickory White

                                                                                                                                               nd you
                                                                                                                                                       r busin
                                                                                                                                                               es s.

                                                                                                                                                       Arterior
                                                                                                                                                               s                   Centur
                                                                                                                                                                                         y Furnitu
                                                                                                                                                                                                  re

                                Wesley Hall                    Stephen Wilson Studio         Splashworks                               TOV Furniture

                                                                                                                                                                                       Registe
                                                                                                                                                                                               rb
                                                                                                                                                                                      save $3 efore Octob
                                                                                                                                                                                              0 and g          er
                                                                                                                                                                                      mailed          et your 7,
                                                                                                                                                                                             before            pa s s
                                                                                                                                                                                                    your ar
                                                                                                                                                                                                            rival.
                                                                                                                                                                                    Visit reg
                                                                                                                                                                                              istratio
                                                                                        Made Go
                                                                                               ods                                                                                 this Use            n.high
                                                                                                                                                                                            r ID + P          pointm
                                                                                                                                                                                                     assword         arket.o
                                                                                                                                                                                                                             rg and
                                                                                                                                                                                                                                    log                    in with
                                                                                                                                                                                 User ID
                                                                                        Planni
                                                                                               ng your
                                                                                        expert         trip? M
                                                                                               guidanc         ake it ea                                                       Passwo
                                                                                                       e on lo           sier by                                                      rd
                                                                                                               cal hote          contac
                                                                                       Email:                           ls, includ       ting Tr
                                                                                              hpmar                                ing the       avel Que
                                                                                                    ket@tr                                 best ra        st, Inc.
                                                                                                           avelqu                                  tes for         for
                                                                                                                  estinc.                                  your bu
                                                                                                                          com | Ph                                  dget.     Please
                                                                                                                                                                                     note: If
                                                                                                                                    one: 33                                  registra         you
                                                                                                                                            6.434.3                                   tion clos register af ter
                                                                                                                                                    867                     picked              es on O            Octob
                                                                                                                                                                                    up upon              ctober            er 7 bu
                                                                                                                                                                            pass yo           arrival           19 at 5p           t before
                                                                                                                                                                                    u requ             at Mar             m ET, yo          online
                                                                                                                                                                                            est onsi          ket. Th               ur free
                                                                                                                                                                                                     te.              ere is a              passes
                                                                                                                                                                                                                               $30 pr              can be
                                                                                                                                                                                                                                      ocessi
                                                                                                                                                                                                                                             ng fee
                                                                                                                                                                                                                                                    for each

                               Registration Mailing Insert
                               Sponsor will have the opportunity to reach High Point Market buyers and industry professionals via an insert

                               included in the official High Point Market registration Market Pass mailings.

                                              MAILING INSERT                                                      January 5, 2023

                                              COST                                                                $7,250

                               *Includes printing and insertion. Sponsor is responsible for providing final artwork.
                               **See page 22 for specifications.

                               CONTACT | Stephanie Jonas | 336.888.3213 | stephanie@highpointmarket.org                                                                                                                                                              8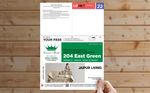 PRINT + PROMOTIONS + SIGNAGE

                               Solar-Powered Charging Lockers
                               These solar-powered charging lockers provide secure and reliable charging solutions that keep Market guests
                               connected. They offer a unique customer engagement and provide a much needed and appreciated service.
                               Market guests will feel more comfortable and confident knowing that each locker includes UV-C sanitizing lights
                               that disinfects their mobile devices while they are charging. The UV light modules kill 99% of all germs and
                               bacteria. Charging lockers will be positioned in high-visibility areas located near outdoor seating for convenience.
                               Specifically engineered to resist the elements – withstands rain, wind, heat and cold.

                               Sponsorship offered: Branding and custom graphics for four solar-powered charging lockers. Includes a featured
                               video or a carousel of images on our monitor charging station located within the Transportation Terminal.

                                      DEADLINE                         March 8, 2023

                                      COST                             $10,000

                               See page 22 for specifications

                               CONTACT | Stephanie Jonas | 336.888.3213 | stephanie@highpointmarket.org                                               9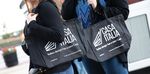 PRINT + PROMOTIONS + SIGNAGE

                               Go-Anywhere Vans
                               Market guests use our free Go-Anywhere service to reach any destination within a 6-mile radius of the
                               Transportation Terminal that is not served by our Downtown Shuttles. These vehicles blanket the Market
                               district, thereby guaranteeing that your message will be seen throughout the High Point area.

                               Sponsorship offered: Vehicle window decals for 10 vans with your company's customized message.

                                      DEADLINE                          March 1, 2023

                                      COST                              $9,000

                               Specifications vary depending on sponsorship customization.

                               CONTACT | Stephanie Jonas | 336.888.3213 | stephanie@highpointmarket.org                                 10
DIGIATL MARKETING

                                                                                                                                                                                           Can't wait! Can't miss!
                                                                                                                                                                                          October 22-26

                                                                                                                                                                                                                                Where Pe
                                                                                                                                                                                                                                      O

                                                                                                     Fall Market 2022

                                                                                                    You're
                                                                                                    Registered!
                                                                                                                                                                                                        Hubbardton Forge

                                                                                                                       You will be notified
                                                                                                                     when your pass is mailed.
                                                                                                                                  Or you have it printed onsite.
                                                                                                                                   You will need this barcode.

                                                                                                                                                                                   FPO

                                                                                                                                           Badge ID: %%
                                                                                                                                      Registrant Name
                                                                                                                                       Company Name

                    Registration & Confirmation
                    Email Banners
                                                                                                Travel / Hotels / Concierge                                          Tips / Answers / Support

                                                                                                Plan Your Trip                                                       Registration Hot line
                                                                                                Get Started >                                                        Contact Us >

                    Digital communications are highly effective for reaching the Market's target audiences. The High                    Subscribe to the High Point Emergency Alert System

                                                                                                                                        Market Text Alerts
                    Point Market sends registration and confirmation emails to over 300,000 Domestic and International                  Text HPMKT to 888-777 >

                    retailers and designers. .                                                                                          PTI: Piedmont Triad International Airport

                                                                                                                                        Preferred Airport for HPMKT
                                                                                                                                        Offering easy transport to market with modern amenities.
                                                                                                                                        Learn more >
                                                                                                         Sponsored

                                                                                                    Plan Your Trip          At Market            Contact Us            About HPMKT

                                                            December 2, 2022
                                                                                                    164 South Main Street, Suite 700 | High Point, NC 27260
                                                                                                    336.869.1000 | info@highpointmarket.org

                           DEADLINE
                                                                                                    Market Dates: October 22-26

                           COST                             $5,000                                                                  Add Market Week to your Calendar

                                                                                                                                         Google               iCal        Outlook

                                                                                                                                           High Point Market is a trade-only event.
                                                                                                                                              © 2022 High Point Market Authority
                                                                                                                                                %SENDER-INFO-SINGLELINE%

                                                                                                                                    View in your web browser | Remove me from this list

                    See page 22 for specifications

                    CONTACT | Stephanie Jonas | 336.888.3213 | stephanie@highpointmarket.org                                                                                                                               11
DIGIATL MARKETING

                    Premier Social Package
                    Share new product and collection launches, licensee partnerships, or events straight from your
                    showroom with the High Point Market audience via a 20-25 minute Instagram Live video. Promotion
                    includes a "Save the Date" teaser. The video will be featured on the High Point social channels
                    including Instagram, IGTV, and Facebook.

                           DEADLINE                         February 27, 2023

                           COST                             $2,500

                           SOCIAL REACH                     300,000

                    See page 22 for specifications

                    CONTACT | Stephanie Jonas | 336.888.3213 | stephanie@highpointmarket.org                          12
DIGIATL MARKETING

                    Digital Outreach Program
                    Connect and engage your brand with style leaders, industry influencers, retailers and interior design
                    professionals with digital advertising through High Point Market. Reach this qualified audience with
                    relevant branded ads that deliver strong results for increased awareness, website traffic and lead
                    generation. Perfect opportunity to promote new collections, launches, and events leading up to Market.

                           DEADLINE                         One week prior to desired launch date

                           COST                             $2,500 for 35,000 impressions
                                                            $4,500 for 70,000 impressions
                                                            $6,000 for 100,000 impressions
                    See page 22 for specifications

                    CONTACT | Stephanie Jonas | 336.888.3213 | stephanie@highpointmarket.org                                 13
DIGIATL MARKETING

                    Instagram Post(s)
                    Promote your product images and showroom on the official High Point Market Instagram channel
                    to over 194,000 followers.

                           DEADLINE                         March 1, 2023

                           COST                             $750 per post

                    See page 22 for specifications

                    CONTACT | Stephanie Jonas | 336.888.3213 | stephanie@highpointmarket.org                       14
EVENTS + PROGRAMS

                    International Buyers Center
                    Located in the High Point Theatre next to the Transportation Terminal, this active venue is home to
                    all International buyers. This sponsorship is an excellent choice for exhibitors who wish to reach and
                    strengthen relationships with these important Market guests. Breakfast and Lunch sponsorships available.
                    Call for details.

                           DEADLINE                         March 1, 2023

                           COST                             Call for details

                    CONTACT | Stephanie Jonas | 336.888.3213 | stephanie@highpointmarket.org                                   15
EVENTS + PROGRAMS

                    Design Influencers Tour
                    Through this exclusive sponsorship you can bring ten top-quality, hand-picked influencers into your
                    showroom for a presentation and tour. This program provides sponsoring exhibitors the opportunity
                    to gain valuable online and onsite exposure with a guaranteed mention by each influencer on their
                    digital and social channels. Promotion leading up to Market and up to 60 days post Market. Logo
                    placement included on Highpointmarket.org.

                    Get extended exposure with the influencer team by sponsoring a luncheon or the reception.
                    Limited availability, first-come, first-served.

                           DEADLINE                     February 23, 2023

                                                        $5,000 Showroom tour
                           COST
                                                        $5,500 Showroom tour plus luncheon
                                                        (Sunday or Monday)
                                                        $5,500 Reception (Sunday)

                    CONTACT | Stephanie Jonas | 336.888.3213 | stephanie@highpointmarket.org                              16
EVENTS + PROGRAMS

                    Insider's Tour
                    Designed by industry insiders, the High Point Insider's Tour will show new buyers how to maximize
                    their time as a business-building, connection-making, and inspirational experience. Up to five tours
                    take place on the opening day of Market, beginning with a kick-off breakfast and closing with a
                    reception. This one-day journey gives new buyers access to top-notch showrooms, educational and
                    social events, networking opportunities, and valuable insights from their veteran Market guides.

                           DEADLINE                         March 1, 2023

                                                            $7,500 Kick Off Breakfast
                           COST
                                                            $7,500 Closing Reception

                    CONTACT | Stephanie Jonas | 336.888.3213 | stephanie@highpointmarket.org                               17
EVENTS + PROGRAMS

                    Water Distribution
                    Your company logo and message will be featured on water bottles and water barrels located in the
                    Transportation Terminal.

                           DEADLINE                         February 27, 2023

                           COST                             $7,500

                    CONTACT | Stephanie Jonas | 336.888.3213 | stephanie@highpointmarket.org                           18
EVENTS + PROGRAMS

                    The Point
                    Located in the highly foot-trafficked Market district, The Point offers Market guests access to
                    inspirational and educational seminars and panel discussions, valuable peer-to-peer networking,
                    and other services designed to enhance their Market experience. Host a roundtable and sponsor
                    a luncheon or social following your discussion.

                    Roundtables offered: Saturday-Monday, 10am–11am and 2pm–3pm.

                           DEADLINE                         January 18, 2023

                           COST                             $2,500

                    CONTACT | Stephanie Jonas | 336.888.3213 | stephanie@highpointmarket.org                          19
EVENTS + PROGRAMS

                    Concerts, VIP Lounge, and Events
                    The High Point Market offers sponsorship opportunities for our concert and event nights. Held after
                    hours on Saturday and Sunday evening, this tradition lets Market-goers relax and have fun after a
                    busy day. This is a great opportunity for a VIP branding opportunity.

                           DEADLINE                         January 18, 2023

                           COST                             Call for all available packages

                    CONTACT | Stephanie Jonas | 336.888.3213 | stephanie@highpointmarket.org                              20
SPECIFICATIONS
MARKET MAP & TRANSPORTATION GUIDE                           REGISTRATION MAILING INSERT
Trim: 4" W x 9" H                                           Trim: 3.5" W x 8.5" H, 2-sided flat sheet
Bleed: .125" all sides                                      Bleed: .125" all sides
Live Area: 3.75" W x 8.75" H                                Live Area: 3.25" W x 8.25" H

Accepted File Types                                         Accepted File Types
PDFX1A                                                      PDFX1A
See p.22 for settings                                       See p.22 for settings

REGISTRATION MARKET PASS                                    SPONSORED CONTENT
Large Ad                                                    Specifications: Article: Up to 500 words with hi-res images.
Ad Size: 7.75" W x 2.5" H
                                                            Accepted File Types
Accepted File Types                                         Video (mp4) + teaser copy up to 75 words
PDFX1A
See p.22 for settings

SOLAR-POWERED CHARGING LOCKERS
29" W x 28" D x 8' H (to bottom of solar panels)

Accepted File Types
PDFX1A
Mp4 for video monitor screen
See p.22 for settings

REGISTRATION & CONFIRMATION EMAILS BANNER
540px W x 150px H

Accepted File Types
72 dpi jpg

DIGITAL OUTREACH PROGRAM
Leaderboard: 728px W x 90px H
Mobile Leaderboard: 320px W x 50px H
Wide Skyscraper: 160px W x 600px H
Billboard: 970px W x 250px H
Medium rectangle: 300px W x 250px H
Half Page: 300px W x 600px H

Accepted File Types
Accepted file types: .png, .jpg or .gif

INSTAGRAM POST
1080px W x 1080px H

Accepted File Types
72 dpi jpg

CONTACT | Stephanie Jonas | 336.888.3213 | stephanie@highpointmarket.org                                                   21
SPECIFICATIONS
     PDFX1A Settings
           For Print

          High Quality
         Print Settings
For Digital Publication

   CONTACT | Stephanie Jonas | 336.888.3213 | stephanie@highpointmarket.org   22