Redken - Education 2017
→
If your browser does not support JavaScript, please read the page content below:
Redken - Education 2017
→
WELCOME! BO0KINGYOUR EDUCATION&KITLIST OPTION1 Call Redken bookings directly on 0800 028 3448 to book and pay for your chosen program using credit/debit card. OPTION2 Book your education with your sales consultant and use your CLUB 5TH AVENUE points. Course confirmation will be sent to the email address you provide on booking. KITLIST Your hairdressing kit is required for practical programs. To include, but not exclusive to, scissors, plastic tail and other combs, plastic section clips, preferred heat styling tools & clippers where relevant. CHANGES&CANCELLATION Redken operate a two week cancellation policy and reserves the right to make changes to programs and will endeavour to do so within this timeframe. To REDKEN EDUCATION 2017 and our first digital education brochure! This year's education portfolio features brand new program formats including: • Business & Coaching (Page 17) • Styling & Finish (Page 12) • Creative Color (Page 5) • Men's Design (Page 15) You will also find our principle based education in Color and Design and our Love Redken and Redken Specialist programs (Page 17) which will ensure you are the Redken Authority in salon!
Redken.co.uk is the place for the most up to date education dates and information. Here you will also be able to download our NEW FOR 2017 LTD:ED Limited Edition brochure featuring new platforms in Creative Color, Design and Mens programs! We think you will have everything you need to learn, earn and live better in 2017! High Five! Thea Blight Country Education Manager, Redken UK&I CONTENTS 5.COLOR 10.DESIGN 13.STYLING 15.MENS 17.BUSINESS&DIGITAL 23.PROFESSIONALSAFETY
CHOOSINGYOUREDUCATIONPROGRAM EDUCATIONATAGLANCE COLOR • Color Obsessed! • Express Color Obsessed! • Color ER • Express Color ER • Placement Matters • Color Trends • Balayage Certification • Certified Haircolorist DESIGN • Design Obsessed! • Design Trends • Certified Design Stylist NEW for 2017! STYLING • Runway Trends • Style Envy NEW for 2017! BUSINESS&DIGITAL • Creative Business Coaching NEW for 2017! • Discover Digital • Winning Ways Leadership • Winning Ways Profitability • Train The Trainer • Principles of Presentation NEW for 2017! • Love Redken • Redken Specialist CERTIFICATION We recommend the following programs before embarking on certification DESIGNOBSESSED!+DESIGNTRENDS= COLOROBSESSED!+COLORER+PLACEMENTMATTERS= MENS • Barber Starter • Think Like A Man • Men Street Style NEW for 2017! HAIRCOLORIST CERTIFIED DESIGN STYLIST CERTIFIED
COLORER 2DAYPRACTICAL&THEORY Be confident in dealing with all color challenges that salon life can throw at you! With an understanding of Redken's principles of color, you will be an expert in making bold color changes as well as subtle rescues with step by step formulations from consultation all the way through to completion. Learn salon friendly use of Redken's lighteners as well as tint back techniques using Chromatics and Shades EQ. Color ER is part of your preparation to becoming a Redken Certified Haircolorist!
ESSENTIAL £260OR 26,000POINTS COLOROBSESSED! 2DAYPRACTICAL&THEORY Colorists of all levels will benefit from understanding the principles of color and knowledge of the Redken portfolio which will lead to excellence in all your color services. Gain confidence in your color decisions, understand the effects of color on the hair and have control over the outcomes. Color Obsessed is part of your preparation to becoming a Redken Certified Haircolorist! ESSENTIAL £245OR 24,500POINTS COLOROBSESSEDDATES: LONDON APR10TH &11TH , JUL3RD &4TH , OCT3RD &4TH MANCHESTER MAY8TH &9TH , OCT10TH &11TH COLORERDATES: LONDON MAR13TH &14TH , MAY2ND &3RD , JUL24TH &25TH , OCT24TH &25TH MANCHESTER MAY23RD &24TH , OCT23RD &24TH DUBLIN JUN13TH &14TH
EXPRESSCOLOROBSESSED! 1DAYTHEORY Our one day fast track platform is ideal as a refresher for the advanced colorist or can be used as an introduction to Redken color before honing your skills with our other color education platforms! ESSENTIAL £160OR16,000POINTS EXPRESSCOLORER 1DAYTHEORY Color Emergency Room! In our one day fast track platform challenge and refresh your knowledge on color correction, rescuing mistakes and resolving in salon challenges! ESSENTIAL £170OR 17,000POINTS PLACEMENTMATTERS 1DAYPRACTICAL&THEORY Our Redken Artists will guide you through Redken's principles of highlighting with unique foil techniques that will revolutionize your highlight application.
Experience the Redken stitch guide method and understand how the right products can show off your technical skills. You will be confident in all aspects of highlighting whether it is the barely there to the bright and bold. Placement Matters is part of your preparation to becoming a Redken Certified Haircolorist! ESSENTIAL&EXPERIENCED £110OR 11,000POINTS PLACEMENTMATTERSDATES: LONDON APR25TH , JUL10TH , AUG21ST , NOV21ST MANCHESTER JUN6TH , AUG1ST , NOV2ND DUBLIN JUL17TH DATES: LONDON JUN28TH , SEP13TH , OCT13TH MANCHESTER JUL18TH DATES: LONDON JUL11TH , SEP20TH , NOV1ST MANCHESTER JUL19TH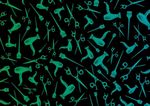 REDKENCERTIFIEDHAIRCOLORIST 7DAYJOURNEY Our ultimate color program! During this 7 day program, you will become a Redken Color expert, a product specialist, be confident in the science of haircolor and have a perfect application technique. This intense program culminates in a technical and written exam, measuring your skills and knowledge to manage any client's color query with confidence and be the Redken color guru in your salon. Color Obsessed, Color ER and Placement Matters should be completed prior to embarking on the RCH journey.
MASTER £1,200OR 120,000POINTS REDKENCERTIFIEDHAIRCOLORISTDATES: LONDONJOURNEY1 FEB21ST ,22ND ,23RD , MAR7TH ,8TH ,27TH ,28TH LONDONJOURNEY2 MAY8TH ,9TH ,10TH ,23RD ,24TH , JUN6TH ,7TH LONDONJOURNEY3 SEP5TH ,6TH ,7TH ,25TH ,26TH , OCT17TH ,18TH MANCHESTERJOURNEY1 MAR2OTH ,21ST ,22ND , APR5TH ,6TH ,18TH ,19TH MANCHESTERJOURNEY2 AUG21ST ,22ND ,23RD , SEP11TH ,12TH ,26TH ,27TH DUBLINJOURNEY1 JULY18TH ,19TH ,20TH ,25TH ,26TH , AUG15TH ,16TH HAIRCOLORIST CERTIFIED
BALAYAGECERTIFICATION 1DAYPRACTICAL&THEORY Get to grips with the most sought after technique by consumers! What is your understanding of Balayage? What are your customers seeing on Social Media? Test your knowledge and learn how to achieve perfect freehand results every time! Be an expert in using our freehand lightener and the rest of the lightening & color portfolio! ESSENTIAL,EXPERIENCED&MASTER £250OR 25,000POINTS COLORTRENDS 1DAYPRACTICAL&THEORY This creative color day will have you making the latest seasonal color formulas taking inspiration from magazines, the runway and beauty industry. Create your own bespoke formula kit to take back to salon and share with your fashion forward clients and educate your team!
ESSENTIAL&EXPERIENCED £250OR 25,000POINTS COLORTRENDSDATES: LONDON APR24TH , JUL31ST BALAYAGECERTIFICATIONDATES: LONDON MAR21ST , MAY15TH , JUN12TH MANCHESTER MAR13TH , JUL4TH DUBLIN NOV20TH
DESIGNTRENDS 1DAYPRACTICAL&THEORY Work with our Redken Artists to push your design cutting skills to new levels with advanced techniques, such as disconnection and texturizing as well as the unique Double Diamond! Ensuring that you produce principle based yet creative haircuts in the salon every day! Design Trends is part of your preparation for the Redken Certified Design Stylist. EXPERIENCED&MASTER £250OR 25,000POINTS DESIGNOBSESSED! 2DAYPRACTICAL&THEORY Redken Artists will demonstrate and help you understand our Principles Of Design, from the head shape, section patterns, elevation, direction and how to use your design tools for the greatest effect! You will learn the techniques that produce excellence with every cut!
Design Obsessed is part of your preparation for the Redken Certified Design Stylist. ESSENTIAL £360OR 36,000POINTS DESIGNOBSESSEDDATES: LONDON AUG1ST &2ND MANCHESTER MAY15TH &16TH DUBLIN APR24TH & 25TH DESIGNTRENDSDATES: LONDON MAR29TH , SEP18TH MANCHESTER JUN13TH
NEW!CERTIFIEDDESIGNSTYLIST 2DAYPRACTICAL&THEORY Our ultimate design program! After this 2 day program you will be certified as the authority in design for your salon with a wealth of knowledge on principles of design, shape and movement. Culminating in a practical exam this is your chance to prove your design prowess! Design Obsessed and Design Trends must be completed prior to embarking on the Redken Certified Design Stylist. MASTER £360OR 36,000POINTS DESIGNSTYLISTCERTIFICATIONDATES: LONDON APR26TH &27TH , NOV13TH &14TH MANCHESTER SEP19TH &20TH DUBLIN OCT10TH &11TH DESIGN STYLIST CERTIFIED
NEW!STYLEENVY 1DAYPRACTICAL NEW FOR 2017! Fishtail, Waterfall, Ladder, Goddess? Become an expert in braiding techniques and give your clients social media ready hair with Redken Styling! You will be the trends expert in salon! ESSENTIAL,EXPERIENCED&MASTER £250OR 25,000POINTS RUNWAYTRENDS 1DAYPRACTICAL Straight from Fashion Week our Redken Artists will introduce you to Redken Global Ambassador Guido Palau's latest runway looks and challenge you to create your own front cover iconic style! Understand what it takes to be a backstage stylist with the Redken Style Mantra!
ESSENTIAL,EXPERIENCED&MASTER £250OR 25,000POINTS RUNWAYTRENDSDATES: LONDON MAY22ND , OCT23RD MANCHESTER OCT4TH STYLEENVYDATES: LONDON MAR22ND , OCT9TH MANCHESTER MAR15TH
MEN'SSTREETSTYLE WITHLEESTAFFORD 1DAYPRACTICAL NEW FOR 2017! Redken Ambassador Lee Stafford will be presenting the most rock and roll street styles seen on influencers and fashion trailblazers for you to change up the mens styles you are producing for gents in salon. ESSENTIAL,EXPERIENCED&MASTER £250,OR 25,000POINTS STREETSTYLEDATES: LONDON MAR20TH , OCT16TH
THINKLIKEAMAN 1DAYPRACTICAL Become the Redken For Men in salon ambassador and grow your men's business through your skills in mens grooming! You will advance your skills in hairlines, blending out, scissor and clipper-over-comb as well as shaping and edging on beards. Learn how to personalise your technical skills to produce bespoke looks for every client. EXPERIENCED&MASTER £250OR 25,000POINTS BARBERSTARTER 1DAYPRACTICAL Discover a routine to men's haircutting by learning key barbering tools and techniques.
You will gain the key starter techniques of clipper work, blending and scissor-over-comb to confidently perform men's haircuts. ESSENTIAL £250OR 25,000POINTS BARBERSTARTERDATES: LONDON JUN13TH MANCHESTER APR25TH THINKLIKEAMANDATES: LONDON APR19TH , SEP4TH MANCHESTER JUN21ST
REDKENSPECIALIST 2DAYTHEORY This program celebrates the heritage of the Redken brand. Learn in-depth about the composition of the hair and the protein and moisture technologies behind the Redken range. You will find the solution for all of your client's haircare needs and understand Redken science to give the best possible technical services in salon. EXPERIENCED&MASTER £150OR 15,000POINTS LOVEREDKEN 1DAYTHEORY If you haven't fallen in love with Redken yet then you don't know enough about us!
This platform will give you the complete grounding on our product portfolio, including all our latest launches! You will understand our mantras on haircare, styling and color. This is the ideal starting point for anyone new to the Tribe and wishing to start their Redken Education journey! ESSENTIAL,EXPERIENCED&MASTER COMPLIMENTARY LOVEREDKENDATES: LONDON MAR23RD , APR20TH , MAY17TH , JUL26TH , AUG23RD , OCT11TH , NOV20TH MANCHESTER MAR7TH , APR20TH , JUL4TH , AUG9TH , OCT17TH , NOV7TH DUBLIN NOV6TH REDKENSPECIALISTDATES: LONDON APR5TH &6TH , NOV6TH &7TH MANCHESTER APR3RD &4TH
WINNINGWAYSLEADERSHIP 1DAYTHEORY Our Redken Business Artists will share their secrets on how to coach and motivate your salon team and empower them to understand your business vision. Become confident in your people management skills and emerge as a coach, mentor and ultimately a leader. EXPERIENCED&MASTER £250OR 25,000POINTS WINNINGWAYSPROFITABILITY 1DAYTHEORY Improve your profit, lower your stress and inspire your team. Work with our Redken Business Artists to understand the practical and workable solutions to running a successful salon. From completing your own salon health check to developing and maintaining a salon success psychology, this platform will give you the kick start to grow your business. EXPERIENCED&MASTER £250OR 25,000POINTS PROFITABILITYDATES: LONDON OCT19TH MANCHESTER MAY10TH LEADERSHIPDATES: LONDON MAR1ST , NOV8TH
NEW!CREATIVE BUSINESSCOACHING 4DAYJOURNEY NEW FOR 2017! How do you lead, motivate and educate your team to achieve great results? This 4-day program is designed to work with Salon Owners, Managers or the team providing you with operational systems for business growth. Motivating Stylists to increase client bills, additional services and retail, including Redken's Salon Emotion and Customer Excellence System. A questionnaire will be circulated before day one to gain an insight into your business and develop a personalized system for your salon! Book the whole journey and enjoy an Education Bundle 25% discount! MASTEREDUCATIONBUNDLE £450OR 45,000POINTS4DAYJOURNEY £150OR15,000POINTSFORINDIVIDUALDAY(S) DISCOVERDIGITAL 1DAYTHEORY Our digital program provides you with an introduction to the digital revolution; highlighting past and present trends to give you an understanding of how each of the various digital channels can be utilised to drive your business forward. Discover Digital covers topics such as improving your website, search-engine optimisation, PPC marketing, email marketing and social media marketing. Please note you should bring your laptop and all social media log-ins. EXPERIENCED&MASTER £250OR 25,000POINTS DISCOVERDIGITALDATES: LONDON AUG22ND DUBLIN MAR20TH CREATIVEBUSINESSCOACHINGDATES: LONDONJOURNEY1 MAY11TH , JUN14TH , JUL12TH , AUG9TH LONDONJOURNEY2 AUG14TH , SEP12TH , SEP28TH , NOV2ND DAY1: Salon Owners/ Managers DAY2: Stylists with Salon Owners/Managers DAY3: Salon Owners/ Managers DAY4: Stylists with Salon Owners/Managers
NEW!PRINCIPLESOF PRESENTATION 1DAYTHEORY NEW FOR 2017! Presenting to your team or at an industry event can make the most experienced hairdresser feel nervous! Raise your game in confidence, presentation style and delivering your message in our new program. You will work with Redken Artist Chris Moody on how to engage your audience, control nerves, put people at their ease and handle the trickier members of your audience! If you want to wow your team and potential audiences in 2017 with your practiced and confident delivery, this is the program for you! Book now for this one off date! EXPERIENCED&MASTER £250OR 25,000POINTS NEW!TRAINTHETRAINER 2DAYTHEORY NEW FOR 2017! Want to take your training skills to the next level? Work with our Redken Artist to develop and strengthen your teaching.
This platform shares methods and techniques on how to plan out, execute and evaluate the best possible training session in the salon regardless of time. It will help you deliver impactful and inspiring training sessions that will educate and empower your salon teams to even better effectiveness. With proven methods from planning to understanding your learning space and everything in it discover how your training sessions can become bigger and better! MASTER £250OR 25,000POINTS TRAINTHETRAINERDATES: LONDON JUL5TH &6TH PRINCIPLESOFPRESENTATIONDATES: LONDON AUG30TH
PROFESSIONALSAFETY 48HOURSBEFORE! Allergy alert test must be done 48 hours before each application of the colorant, as an allergy can develop suddenly, even though you have previously applied the colorant or another colorant on your client. Redken has designed a protocol which will enable you to manage your clients' color experience and determine the need to carry out allergy alert test. The protocol follows a 3-step consultation with your colour client, to accompany the application of a Redken coloration: • Step 1: Professional consultation • Step 2: How to carry out an allergy alert test • Step 3: How to carry out a color application Refer to your professional safety booklet for more information. Record the allergy alert test information on your client record card. ATTENTION!
BLACK HENNA TATTOOS: Check with your client. If your client has ever had, even once, a black henna tattoo, your client may have become allergic without knowing it. Do not use the product, unless you have done the allergy alert test 48hrs before use. DO NOT USE IF: • Your client is under 16 years of age • Your client has a rash on their face or sensitive, irritated and damaged scalp • Your client has ever experienced any reaction after coloring their hair HOWTOCARRYOUTANALLERGYALERTTEST 1. First, remove earrings 2. CLASSIC TECHNOLOGY AND CHROMATICS ODS2 TECHNOLOGY: Behind the ear and using a cotton-bud, apply a little of the unmixed product sufficient to cover an area of 1 to 2cm2 (eg. The size of a small coin) 3. Re-apply 2 or 3 times allowing it to dry between each application 4. Leave for 48 hours WITHOUT WASHING, COVERING OR TOUCHING If during the course of this period you or your client notice any abnormal reactions such as intense reddening, itching or swelling in or around the test area, DO NOT APPLY THE COLORANT and recommend that your client seek medical advice before any further colour applications are made.