The largest shopping mall in Dalmatia - Iva Stefan retail ...
Page content transcription
If your browser does not render page correctly, please read the page content below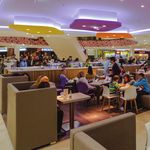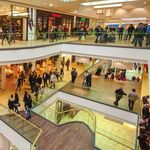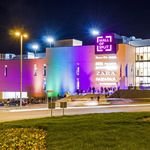 split
second largest town in Croatia

Split is the second largest city in Croatia and major economic, administrative,          C ATCHMENT ARE A
university, sport, business, transit, tourist as well as traffic center of the Split -
Dalmatia County, connecting all middle Dalmatian islands with the mainland.
Due to its young and growing population Split is becoming important                         250.000 people 10 min drive
demographic center.
                                                                                            475.000 people 35 min drive
Split and municipalities directly surrounding the city account for more than
half of the population potential in the Split region. In addition to population             12 million tourist overnights per year
potential, the advantage of the project location in Split is also an above average
purchasing power of catchment area.
Split's retail market is characterized by limited offer of international retailers,
as well as limited choice of entertainment & leisure and food court facilities in
existing shopping centers. Great demand for international brands and regional
shopping centers in the wider area is not covered yet.
Mall of Split is offering new modern shopping experience to the Split's retail
market. Volume of the shopping center is based on the preliminary concept
design made by ECE Projektmanagement G.m.b.H & Co. KG and is completely
supported by the independent market and location analysis of the area.

www.mallofsplit.com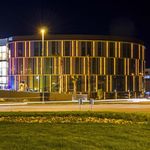 direction Airport

                                                                                                                                                                                       Highway
                SPLIT                                                                                                                                                                  connection

                                                 Football
                                                 stadium
                        Marina

                                                                                                                       University
                                                   Old City Center                                                     Campus

                                            Ferry Port                                                                                                                            direction
                                                                                                                                                                                 Dubrovnik

43°31'N   16°29'E
                            Yacht marina                                                                           Marina
                                   Ancona / IT    Brač, Hvar, Vis, Korčula, Lastovo

                                                               Airport Split,
                                                                                                                         A1 Zagreb
                                                      Trogir, Šibenik, Zadar
                                                                                                                         Airport Split
                                                                                                                         Trogir

                                                                                                de
                                                                                         gar

                                                     Domovinskog
                                                                      rata
                                                                                   o dn e

                                                                                                                                                                 141 . brigade
                                           Downtown - 4 km
                                                                               Zb o r a n a r

                                                                                                      Težački
                                                                                                                put

                                                                                                                                         J osi
                                                                                                                                                 pa J
                                                                                                                                                        ov i ć
                                                                                                                                                                 a

                                                                                                           ar sk   a
                                                                                                     Vukov

                                                     Downtown - 4 km

                                                                                                            Omiš, Makarska, Dubrovnik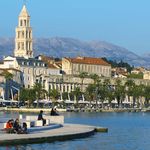 the ideal location
catchment area

The Mall of Split is geographically situated in the center of the Split administrative   TR AFFIC FREQUENC Y
area. The site is located in an urban development area and near a high-ranking
junction of D8 (important North – South axis), Domovinskog rata and Vukovarska
(two West-East axes which lead directly to old Split city area and ferry port –             VEHICULAR CONNECTIONS
approx. 10 min. drive). Zbora Narodne Garde Street runs along the west project              avarage 75.000 cars daily
site borderline, from the South towards the North and highway A1 (E65). The                 PUBLIC TRANSPORT
regional connection is very good for inhabitants of the coastal area, as well as            on site access of 10 public bus lines
for inhabitants of areas connected via motorway A1.
The project is developed at one of the best location in the city in terms of public
transportation, with on-site access to 10 different public bus lines. The shopping
center Mall of Split enjoy superior visibility and easy access by car and on foot.
The site is situated near highly populated residential areas with more than 20
thousand people living within walking distance from the center.
The Mall of Split site is the part of an urban massive development, creating an
attractive new city address that aims to offer facilities from all segments of the
city life and becoming a new business and commercial center.
Development zone surrounding the Mall of Split includes construction of
numerous residential, office and hotel facilities.

www.mallofsplit.com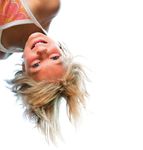 mall of split
    distinctive positioning

    Changing spending patterns and limited retail experience have left consumers           RE TAIL C ATEGORIES
    wanting for a more fulfilling shopping experience. Combining entertainment &
    leisure and food court facilities along with multi-brand retail, Mall of Split is a
    prime-location all-under-one-roof shopping center that stands for affordable              Fashion
    and aspirational merchandise for middle and upper class consumers. Mall of Split          Shoes
    is designed to take the monotony out of shopping by providing an experience               Sports equipment
    that transforms shopping into a fun-filled activity for the entire family. The            Accessories & Jewelry
    shopping center is set precedents in terms of size, design and retail offering,           Electronics, books & multimedia
    creating place that people will want to keep coming back to.                              Health & Beauty
    The Mall of Split, as a new generation regional shopping center, is developed             Entertainment
    with approximately 180,000 m2 of total build-up area. The mall include two                Cafes & Restaurants
    lower levels intended for parking and four above ground levels reserved for               Services & Household
    retail, entertainment & leisure and food court facilities. The parking provide            Hypermarket
    more than 2.320 easy and convenient parking lots.
    "In a market characterised by tourist pastiches, generic European retail offers,
    market-places of limited choice and large, soul-less spaces, only Mall of Split
    offers an authentic and forward-looking space and place.
    It captures both the heart, the pulse and the spirit of the community of Split. Mall
    of Split offers real discovery of new and thrilling shopping and entertainment
    opportunities. It connects with the outside world and presents to its a customers
    relevant and distinctive experience." – ECE Projektmanagement G.m.b.H & Co. KG
    Tenant mix is developed in cooperation with CB Richard Ellis and ECE
    Projektmanagement G.m.b.H & Co. KG based on volumes from the preliminary
    concept design.

◂   Jadran square

    www.mallofsplit.com
Place to catch up
with latest trends
unique benefits
with Mall of Split

   The biggest new generation regional shopping center in the   Food court - wide variety of cafes & restaurants with terraces
   city with approx. 61.000 m2 of Net Leasable Area             Hypermarket
   Modern architecture and functional design                    More than 2.320 parking lots including roof parking
   More than 200 stores                                         Engagement of highly experienced international team and
   Approx. 30% Tenants are exclusively in MOS and in Dalmatia   local experts for development and management
   9 screen multiplex cinema 4DX and casino for entertainment   First shopping center in this part of Europe with LEED
   Children's play area and children entertainment              Certification – LEED Gold applicant
PRIME LOCATION
     HIGH VISIBILITY
     EASY ACCESSIBILITY
     by car, public transportation, and on foot
     SUBSTANTIAL CATCHMENT AREA
     including affluent residential neighborhoods and increasing concentration of
     residential, office and hotel premises in the immediate vicinity of shopping center

Mall of Split is a prestigious shopping destination for residents and visitors to the
city of Split. The shopping center features a number of world famous luxury and
aspirational brands as well as leisure and entertainment centers for the whole
family to enjoy, all within a well-designed and aesthetically superior venue.
Mall of Split is the largest regional shopping center of this generation and its
uniqueness is noted in its functional design, modern architecture and innovative
interior design.
Due to its excellent location, visibility and concept, Mall of Split is the optimal
entertainment and shopping center, which extends its services to meet the
needs of the local area of Split and wider region.

www.mallofsplit.com
Place to be with
friends and family
Journey
through all colors
and textures of
Split...
design the ultimate
in urban shopping

The preliminary architectural concept design of the shopping center was
inspired by the most important historical monument of Split, Diocletian's
Palace. Four corners of Diocletian's Palace represent four key areas within the
shopping centre.
The Inspiration for the design concept involves a journey through all colors and
textures of Split; from the sea, through city parks and squares up to the mountains.
The Shopping Center Interior is divided into four thematic zones with different
architectural and interior design. Each zone has its own color and different
furniture design. Green one is inspired by city parks, blue by the Adriatic Sea,
orange by the Split Prokurative square and purple by the Mediterranean flower
bougainvillea. These motifs inspired the entire interior design as well, and create
a warm atmosphere with strong character. Glass roofs at the top of the shopping
mall areas allow daylight in the mall and underline the spirit of the ideas.
The elevations are inspired by Dalmatian stone, which served to express rhythm
and texture of the local constructions. The design guarantees maximum
suitability, comfort and efficiency for tenants as well as for customers.
Architectural design inspiration: from the sea, through the city parks and squares
up to the mountains. Mall of Split captures the heart, portrays the pulse and the
spirit of the Split's identity.
The general design concept and the architectural design were developed by
ECE Projectmanagement G.m.b.H & Co. KG in cooperation with Benoy, company
specialized in shopping center design.
The interior design concept was set by ECE Projectmanagement G.m.b.H & Co.
KG in cooperation with the specialized design company Conran.

www.mallofsplit.com
an exciting tenant mix
and bright future of Mall

Besides dominant location, great visibility and access, the Mall is distinguished
by well balanced tenant mix, with anchor brands such as Inditex Group (Zara,
Bershka, Oysho, Pull&Bear, Stradivarius, Zara Home), LPP Group (Reserved,
Mohito, House, Cropp, Sinsay), Interspar, Cinestar food court and additional
restaurant level.
Mall's bright court spaces where natural light streams in, creating a refreshing
and pleasant shoping experience and give it ability to exite shoppers with
different and changing experiences, maiking it the ideal venue for events, shows
and activities.
For the firs time in Croatia you can see a brands such as Koton, GAP, Banana
Republic and Cropp. Also there are Desigual, Lego Store, Kids world Twister,
Woman'secret, Buzz, Terranova and Zara Home for first time in Dalmatia.
Mall of Split is a unique retail asset, positioned on prime location and easy
accessible. The 12 million tourist overnights in Split per year and a catchemtn
area of almost half a million shoppers paint a bright future for the region's retail
market and the economy as whole.

www.mallofsplit.com
SOUTH ELE VATION

WEST ELE VATION

NORTH ELE VATION

E A ST ELE VATION

SEC TION 1-1

SEC TION 2-2
P4    P-2 BA SEMENT FLOOR
P3
2            PARKING G AR AGE
1            S TOR AGE
0
             COMMON ARE A
P-1
P-2          TEHNIC AL ARE A
P-1 BA SEMENT FLOOR       P4
                          P3
       PARKING G AR AGE   2
       S TOR AGE
                          1
                          0
       COMMON ARE A
                          P-1
       TEHNIC AL ARE A    P-2
LOWER GROUND FLOOR, SHOPPING
P4
P3          RE TAIL
2           STOR AGE
1           G A STRONOMY / ENTERTAINMENT
0
            COMMON ARE A
P-1
P-2         TEHNIC AL ARE A
FIRST FLOOR , SHOPPING

       RE TAIL                         P4
       MANAGEMENT OFFICES              P3
       S TOR AGE                       2
       G A S TRONOMY / ENTERTAINMENT
                                       1
                                       0
       COMMON ARE A
                                       P-1
       TEHNIC AL ARE A                 P-2
SECOND FLOOR, SHOPPING
P4
P3          RE TAIL
2           STOR AGE
1           G A STRONOMY / ENTERTAINMENT
0
            COMMON ARE A
P-1
P-2         TEHNIC AL ARE A
THIRD FLOOR , SHOPPING

       MEDIC AL CENTER                 P4
       OFFICES                         P3
       S TOR AGE                       2
       G A S TRONOMY / ENTERTAINMENT
                                       1
                                       0
       COMMON ARE A
                                       P-1
       TEHNIC AL ARE A                 P-2
P4
P3
2
      ROOF
1
0
             S TOR AGE
P-1
P-2          PARKING
our project partners
INVESTOR                                                        INTERIOR & EXTERIOR DESIGN
Mejaši One Ltd. - Croatian limited liability company founded    www.benoy.com, www.conran.com
for the sole purpose of development of new generation           Benoy & Conran - The general design concept and
regional shopping center Mall of Split. Mejaši One Ltd.         the   architectural    design    was    developed      by   ECE
represents partnership of renowned local real-estate            Projectmanagement G.m.b.H & Co. KG in cooperation with
developer and foreign financial partners and sponsors           Benoy, a British design office specialized in shopping center
engaged in the Mall of Split venture.                           design. The Interior design concept was created by ECE
                                                                Projectmanagement G.m.b.H & Co. KG in cooperation with
DEVELOPER www.tulipangrupa.com                                  the specialized design company Conran.
Tulipan Service Group Ltd. - Founded in 2005. Tulipan
Service Group Ltd. is specialized in real estate development    LETTING AGENT www.cbre.hr
and project management, asset, financial and property           CB Richard Ellis Group (NYSE:CBG), a Fortune 500 and S&P
management, sales & marketing, construction and expert          500 company headquartered in Los Angeles, is the world's
supervision of tourist, residential and industrial buildings.   largest commercial real estate services firm (in terms of
Company is drawing on the deep experience, contacts and         2010 revenue). CB Richard Ellis offers strategic advice and
management of affiliated companies from Germany, Great          execution for property sales and leasing.
Britain and Netherlands, as well as on other experts crucial
for realization of projects, respecting highest international   LEED CERTIFICATION SERVICES www.colliers.hr
standards.                                                      Colliers International is a global leader in real estate services
                                                                with more than 15,000 professionals operating out of 480
PROJECT MENAGEMENT www.ece.de                                   offices in 61 countries. Colliers provides a complete range
ECE Projectmanagement G.m.b.H & Co. KG - ECE develops,          of services to real estate users, owners and investors on a
plans, builds, leases and manages large commercial real         local, regional, national and international basis.
estate in the Shopping, Office, Traffic and Industries sector
since 1965 and is active in 15 European countries. The
company is European market leader with 132 managed
shopping centers. On an overall sales area of 4.2 million
square meters, about 14,000 retail businesses generate 15.3
billion Euros in annual sales.

www.mallofsplit.com
Mejaši One Ltd.
A | Josipa Jovića 93, HR 21 000 Split
T 		| + 385 (0)21 323 648 F | + 385 (0)21 323 641
E | info@mallofsplit.hr

www.mallofsplit.com