An Earnings Standard for New York City's App-based Drivers
If your browser does not support JavaScript, please read the page content below:
An Earnings Standard for New York City's App-based Drivers
An Earnings Standard for New York City's App-based Drivers: July 2018 Economic Analysis and Policy Assessment James A. Parrott and Michael Reich Report for the New York City Taxi and Limousine Commission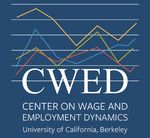 The Center for New York City Affairs at The New School is dedicated to advancing innovative public policies that strengthen neighborhoods, support families, and reduce urban poverty. Our tools include: rigorous analysis; journalistic research; candid public dialogue with stakeholders; and strategic planning with government officials, nonprofit practitioners, and community residents.
CNYCA / CWED © Copyright @ 2018 The New School, Center for New York City Affairs and Michael Reich Center for New York City Affairs 72 Fifth Avenue, 6th Floor New York, NY 10011 212.229.5418 centernyc@newschool.edu www.centernyc.org CWED was established at the University of California, Berkeley in 2007 to provide a focus for research and policy analysis on wage and employment dynamics in contemporary labor markets. Center for New York City Affairs Center on Wage and Employment Dynamics Cover Photo: Patch Community Cover Design: Milan Gary Dr. Parrott, Economic and Fiscal Policy Director of the Center for New York City Affairs at the New School, has previously worked as chief economist for the City of New York, the State Comptroller's office, and the Fiscal Policy Institute.
He has extensively studied and written about New York City economic and labor market developments for over 25 years. He received his Ph.D. in economics from the University of Massachusetts at Amherst.
Dr. Reich, Professor of Economics and Chair of the Center on Wage and Employment Dynamics at the University of California, Berkeley, has published 17 books and monographs and has authored over 130 papers. His recent work has focused on the effects of federal, state and citywide minimum wages. A product of New York City's public schools, Reich obtained his Ph.D. in Economics from Harvard University.
An Earnings Standard for New York City's App-Based Drivers Economic Analysis and Policy Assessment James A. Parrott* and Michael Reich** July 2018 Report for the New York City Taxi and Limousine Commission We provide the first detailed analysis of the app-based transportation industry in a large metropolis.
Concerned about reports of low earnings (after costs) among drivers working for the large app-based for-hire vehicle (FHV) companies, the New York City Taxi and Limousine Commission (TLC) wishes to establish a minimum driver pay standard. The policy would set an earnings floor of $17.22, the independent contractor equivalent of a $15 hourly wage, with an allowance for paid time off. We examine the need for and likely effects of the TLC's proposed policy. Our analysis draws mainly upon administrative data collected from all the companies by the TLC, and we develop a model to simulate the effects of the policy.
We find that a majority of the city's FHV drivers work full-time and that 85 percent make less than the proposed pay standard. Hourly pay is low in large part because the industry depends upon a ready availability of idle drivers to minimize passenger wait times. The proposed policy would increase driver net earnings (after expenses) by 22.5 percent, or an average of $6,345 per year among the 85 percent of drivers who would get increases. At the same time, company commissions in the city generate very large mark-ups over local operating costs The policy could be fully paid for by combining an increase of 2.4 minutes in driver trips with passengers per working hour with reductions in company commissions.
Fare increases would then be small (five percent or less) and average wait times for passengers would increase by about 12 to 15 seconds. The policy would reward drivers for pooled rides, which would increase as a share of all rides. The policy would substantially reduce growth in the number of new drivers and vehicles and provide some indirect benefits for medallion drivers.
*James A. Parrott, Ph.D. Director, Economic and Fiscal Policy, Center for New York City Affairs, The New School, parrottj@newschool.edu. ** Michael Reich, Ph.D. Professor, University of California, Berkeley and Chair, Center on Wage and Employment Dynamics, UC Berkeley, mreich@econ.berkeley.edu. We are particularly grateful to Commissioner Meera Joshi, and Dawn Miller, Bill Heinzen, Fausto Lopez, Rodney Stiles, and Celine Zakaryan of the TLC staff for invaluable assistance, to Xingxing Yang, Jason Rochford, Qasim Abbas, and Angela Butel for research assistance, to Bruce Cory for editorial assistance, to Milan Gary for designing the cover, to Kamille Vargas and Kristin Morse for general support, and to Eileen Appelbaum, Annette Bernhardt, Juan Camillo Castillo, David Howell, Lawrence Mishel, Carl Nadler, Elliott Sclar, David Weil, Glenn Weyl, and Stephen Zoepf for helpful advice, discussions and reviews.
This report was prepared under contracts with the TLC, with additional support from The New School and the University of California, Berkeley. The authors provided technical assistance to the TLC on the likely consequences of alternative policies. TLC members and staff have reviewed this document for accuracy. The report itself is solely the product of the authors, who do not have any financial interests in the FHV industry.
An Earnings Standard for NYC's App-Based Drivers 2 Contents Preface 3 Section 1 Introduction and Overview 6 Section 2 The Drivers: Demographics, Hours, Expenses and Pay 15 Section 3 The TLC's Proposed Driver Pay Standard 34 Section 4 The App-Based Industry's Business Model 40 Section 5 How Drivers, Companies and Consumers will Adjust 53 Section 6 Effects on Non-App For-Hire-Vehicle Services 63 Section 7 Effects of the Pay Standard on New York City's Economy 69 Section 8 Summary and Conclusions 74 References 77 Appendix Methodology for Driver Earnings Analysis 80 Glossary 84
An Earnings Standard for NYC's App-Based Drivers 3 Preface and Key Findings This report addresses a critical public policy challenge facing the City of New York—the low pay of app-based drivers.
In this preface, we outline our charge from the City's Taxi and Limousine Commission (TLC) concerning a minimum pay standard for these drivers, we summarize our policy design discussions, and we present the key findings that we detail in this report. Our charge At the outset, the TLC pointed to the growth in the number of app-based for-hire-vehicles (FHV) and drivers and suggested a possible link to downward pressure on driver earnings. In response, the TLC drafted a policy to ensure minimum earnings for drivers of for-hire vehicles. Drivers would receive a minimum payment per mile and per minute spent transporting passengers.
FHV bases would be required to ensure that drivers to whom they dispatch trips do not fall below these minimums over a set period of time. The TLC asked us to evaluate and provide feedback on a proposed policy and to analyze the likely effects. We discussed four policy design questions with the TLC, including how to overcome the reduction of driver trips per hour that might occur if drivers increase their hours in response to increases in driver compensation per trip.
Four policy design questions The first question for the policy design concerned the level of the pay standard. The prevailing app-based business model in New York City relies on drivers bearing responsibility for all vehicle capital and operating costs. The proposed minimum pay standard is designed to cover the drivers' expenses and still provide the independent contractor equivalent of $15 an hour. Currently, pay for most drivers does not meet this standard. The second policy design question concerned the needs of the many drivers who already work long hours. A common understanding is that app drivers work on a flexible and part- time basis—to supplement their pay from another job by using their otherwise idle cars.
That profile does not fit the driver workforce in New York City (and probably not in other dense world-class cities, such as London, Paris, and San Francisco). Paying for a vehicle entirely by driving for hire, as over two-thirds of New York City's app drivers try to do, is only possible by working full-time. For the 60 percent-plus of all New York City drivers who are full-time drivers—and who provide 80 percent of all rides—work hours are not flexible. Driving is demanding work; drivers' needs, and safe streets, require some paid time off. Consequently, the standard also includes a modest paid time-off supplement.
The third policy design question involved how to prevent the companies from reducing the drivers' per hour compensation. The app business model relies upon very short wait times for passengers requesting rides, which in turn depends on a large supply of available but idle drivers and vehicles. In this model, a pay increase could be counter-productive because it would encourage part-time drivers to work more hours, which would reduce average driver utilization and reduce pay per hour worked.
An Earnings Standard for NYC's App-Based Drivers 4 Our early policy design discussions with the TLC thus focused on the need for mechanisms to maintain and increase driver utilization rates. Our subsequent analysis suggested that including the utilization rate in the pay standard formula could substantially benefit the drivers and increase driver pay in a sustainable manner. This mechanism would thus better align the interests of the companies with the interests of the drivers. An incentive to drivers for shared rides would go further to improve efficiency, as it would increase the average passenger time.
The fourth policy design question concerned whether the industry would be able to absorb the costs of increasing driver pay. Our analysis indicates that a small increase in the number of driver trips per working hour could offset half or more of the costs to the companies of higher driver pay. This discovery suggested a limited need to raise fares to pay the increased costs. Moreover, it would not perceptibly increase passenger wait times. Finally, our analysis of company net revenues and operating costs in New York City indicated considerable latitude for reduced commission rates, which would further limit fare increases.
The proposed TLC pay standard would set a payment floor of $17.22 per hour in take- home pay (after expenses). The standard would ensure that drivers' overall pay provides for all vehicle expenses as well as a fair amount for the drivers' time and also some paid time off. If the compensation provided falls below the minimum pay standard, the companies will be required to make up the difference. The TLC is developing regulatory rules to implement the proposed minimum driver pay standard, with publication of draft rules for public comment planned soon after the release of this report.
Key findings  The proposed standard would apply to FHV companies that dispatch more than 10,000 trips daily.
Initially, the policy would include the four major app dispatch companies—Juno, Lyft, Uber and Via—that combined, dispatched nearly 600,000 rides per day in the first quarter of 2018, and increased their annual trip totals by over 100 percent in 2016 and by 71 percent in 2017. About 80,000 drivers are affiliated with these four companies.  The proposed pay standard would result in a 14 percent average increase in gross pay—to $25.76 an hour, and a 22.5 percent increase in net pay—to $17.22 an hour. The 85 percent of drivers currently paid below the standard would earn an additional $6,345 per year.
 The TLC's proposed pay policy includes a $1 bonus per pickup for each shared ride drivers provide. Currently, drivers are under-paid for shared rides; the 40 percent of drivers with the lowest estimated hourly earnings disproportionately provide shared rides.
An Earnings Standard for NYC's App-Based Drivers 5  The proposed minimum pay standard will ensure that drivers are able to cover all vehicle and related expenses, and a higher expense allowance will apply to drivers of wheelchair-accessible vehicles (WAVs).  Ninety percent of New York City's app-based drivers are immigrants, and only one out of every six has a four-year college degree.
Driving is their only job for two- thirds of the drivers. Eighty percent acquired their vehicle to enter the industry and would risk losing their investment if they switched to working in another industry.  Half of the drivers support children and provide the bulk of their family's income. Forty percent of drivers have incomes so low they qualify for Medicaid and another 16 percent have no health insurance; 18 percent qualify for federal supplemental nutrition assistance (nearly twice the rate for New York City workers overall).  Driver pay is low, despite rapid industry growth and high pricing mark-ups, because companies depend upon having a large ready pool of available drivers.
This business model reduces driver trips per hour and therefore driver pay per hour.  The TLC policy would correct some of the inefficiencies and inequities in the app industry by ensuring that driver expenses are covered, incentivizing improved driver utilization, rewarding drivers when they provide shared rides, and reducing growth in the number of new app-based drivers.
The focus of this report is on the operation of the FHV car services market and the compensation of the app drivers. The equally critical situation of medallion drivers is not in our purview. Having studied the app-dispatch industry in detail, we can imagine a series of policy alternatives that would help the medallion drivers; however, a considered analysis would require a separate detailed report. Of course, policies to address the low compensation of app drivers should indirectly benefit medallion drivers and result in fewer empty app cars cruising New York City's streets, improving trip times for all drivers.
Proposals to cap the number of FHV drivers or vehicles also lie outside our purview, as caps currently do not lie within the regulatory capacity of the TLC. However, as we discuss in the report, the TLC's proposed minimum pay policy is likely to reduce substantially the number of new FHV drivers and vehicles.
An Earnings Standard for NYC's App-Based Drivers 6 Section 1 Introduction and Overview The app-based segment of the for-hire vehicle (FHV) transportation system in New York City consists of companies and drivers who utilize matching algorithms and leverage broad-band smartphone technology to connect drivers and passengers. The companies that make up this industry—Uber, Lyft, Via, and Gett/Juno—have expanded rapidly since 2012. The app-based transportation industry in New York City includes about 80,000 vehicles, dwarfing the city's 13,587 medallion (Yellow) taxis; app-based drivers now complete over 17 million trips in the city each month, double the number of medallion trips.
The industry provides more jobs than many prominent industries, including commercial banking, hotels, and publishing. Uber alone would be the largest for-profit private employer in New York City—if Uber drivers were classified as employees rather than independent contractors. This rapid growth has generated substantial benefits—including increased convenience for riders and the extension of transportation services to neighborhoods in the outer boroughs that are not well-served by mass transit. The industry has also generated high returns for its investors and created many new jobs for drivers.
Our concern in this report focuses on the well-publicized low pay and long hours of many of the FHV drivers. As we find in this report, 85 percent of app-based drivers currently net below $17.22 per hour (the independent contractor equivalent of $15 an hour for employees and a paid time-off supplement). Our goal is to analyze why the industry has not generated higher earnings for the drivers and how regulatory policy might improve their conditions.
Driving for the app-based companies has evolved considerably since the creation of the industry in 2010. In its early years, the app-based industry recruited and appealed to part- time drivers who valued flexibility in their work hours and who could take advantage of their mostly idle cars to generate additional income. Many of these part-timers had other jobs or were students or worked at home. Over time, this driver profile has changed substantially. In New York City today, as we show in this report, a majority of the app-based drivers are full-time workers who undertook risky capital investments in the vehicles they acquired for driving passengers.
These drivers, many of whom cannot obtain better- paying job options elsewhere in the New York economy, face difficult economic circumstances. Their low pay has persisted despite the rapid growth of the industry, the major benefits it has provided to consumers, and the high returns it has generated for the companies and their external investors.
An Earnings Standard for NYC's App-Based Drivers 7 The low pay of the drivers has been highly publicized (The New York Times editorial May 7, 2018). FHV drivers and their supporters articulated their concerns loudly and clearly at a New York City Taxi and Limousine Commission (TLC) hearing in April of 2017.1 In response, the TLC proposes to establish a pay standard for drivers at the largest FHV companies—those dispatching more than 10,000 trips per day. The goal of the policy is to raise driver earnings to a level ($17.22 per hour) that is equivalent to $15 an hour, with allowance for the payroll taxes paid by the self-employed and a paid time-off supplement.
The TLC engaged us to analyze the app-based FHV industry, and to provide detailed technical assistance and feedback on the proposed policy compatible with the continued ability of the industry to provide important services to New Yorkers. They also engaged us to analyze the policy's likely effects and to write this report. 1.1 The growth of the app-based industry in New York City App-based urban transportation services began in the U.S. in San Francisco, with the introduction of luxury UberCab service in July 2010 and Sidecar in 2011. Both companies basically tweaked existing network-based software that connected buyers and sellers, as pioneered by eBay, and leveraged the widespread diffusion of smartphones with GPS capabilities.
Uber's initial business model relied on a workforce of part-time drivers, many of whom were attracted by the opportunity for extra earnings while retaining flexibility over their driving hours, and who already owned mostly idle cars. This business model avoids regulatory limits on the number of medallions in the city. As we argue in this report, the business model places much of the economic risk associated with the app sector on the drivers, as they are classified as independent contractors. And the model relies on having many idle cars and drivers, which results in low driver pay per hour.
Uber introduced its flagship UberX standard point-to-point service in New York City in 2012; it was subsequently joined by Via in 2013, Lyft in 2014, and Juno in 2016.2 Each of the newer entrants has sought to distinguish its services from those of its predecessors. Uber and Lyft also have introduced a variety of new services, including luxury and shared ride options. While the shared rides component has grown recently, the main lines of business (such as UberX) still account for the majority of all app-based trips. 1 The hearing focused on the incomes and expenses of all TLC-licensed drivers.
Testimony for the hearing can be accessed at: http://www.nyc.gov/html/tlc/downloads/pdf/transcript_04_06_2017.pdf. The NewYork City Council Committee on For-Hire Vehicles held a hearing on April 30, 2018 on several pieces of legislation addressing problems in the industry, particularly the adverse effects on drivers. A video transcript is available at: https://council.nyc.gov/.
2 Chariot, now owned by Ford Motor Company, began operating as a black car service with vans in 2017. Because Chariot does not meet the daily trip threshold, it would not currently fall under this policy.