BEING LGBT IN ASIA: CHINA COUNTRY REPORT
If your browser does not support JavaScript, please read the page content below:
BEING LGBT IN ASIA: CHINA COUNTRY REPORT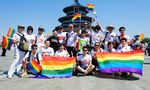 BEING LGBT IN ASIA: CHINA COUNTRY REPORT A Participatory Review and Analysis of the Legal and Social Environment for Lesbian, Gay, Bisexual andTransgender (LGBT) Persons and Civil Society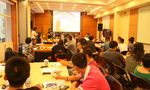 Proposed citation: UNDP, USAID (2014). Being LGBT in Asia: China Country Report. Bangkok. This report was technically reviewed by UNDP and USAID as part of the'Being LGBT in Asia'initiative. It is based on the observations by the author(s) of report on the China National LGBT Community Dialogue held in Beijing in August 2013, a follow-up China-Asia Transgender Roundtable held in Beijing in November 2013, conversations with participants, and a desk review of published literature.
The views and opinions in this report do not necessar- ily reflect official policy positions of the United Nations Development Programme or the United States Agency for International Development.
UNDP partners with people at all levels of society to help build nations that can withstand crisis, and drive and sustain the kind of growth that improves the quality of life for everyone. On the ground in more than 170 countries and territories, we offer global perspective and local insight to help empower lives and build resilient nations. Copyright © UNDP 2014 United Nations Development Programme UNDP Asia-Pacific Regional Centre United Nations Service Building, 3rd Floor Rajdamnern Nok Avenue, Bangkok 10200, Thailand Email: aprc.th@undp.org Tel: +66 (0)2 304-9100 Fax: +66 (0)2 280-2700 Web: http://asia-pacific.undp.org/ Design: Safir Soeparna/Ian Mungall/UNDP.

BEING LGBT IN ASIA: CHINA COUNTRY REPORT A Participatory Review and Analysis of the Legal and Social Environment for Lesbian, Gay, Bisexual and Transgender (LGBT) Persons and Civil Society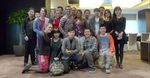 2 | BEING LGBT IN ASIA: CHINA COUNTRY REPORT CONTENTS 2 | BEING LGBT IN ASIA: CHINA COUNTRY REPORT ACKNOWLEDGEMENTS 3 ACRONYMS 5 EXECUTIVE SUMMARY 7 INTRODUCTION 17 LGBT HISTORY AND ADVOCACY IN CHINA 18 THE CHINA NATIONAL LGBT COMMUNITY DIALOGUE AND REPORT 20 BEING LGBT IN ASIA 21 OVERVIEW OF LGBT RIGHTS IN CHINA 22 INTERNATIONAL NORMS AND NATIONAL LAWS 22 POLICIES 24 CULTURAL AND SOCIAL ATTITUDES 27 REGIONAL DIFFERENCESWITHIN CHINA 29 IMPORTANT STATE ORGANS FORTHE PROTECTION OF LGBT RIGHTS 31 PROTECTION OF LGBT RIGHTS IN CHINA 32 EMPLOYMENT 32 EDUCATION 34 HEALTH 36 FAMILY AFFAIRS 41 MEDIA ANDTECHNOLOGY 44 COMMUNITY DEVELOPMENT 46 CAPACITY OF LGBT ORGANIZATIONS IN CHINA 49 LEGAL STATUS 49 HUMAN RESOURCES 50 COMMUNICATION AND COORDINATION 51 FUNDRAISING CHALLENGES 51 BIBLIOGRAPHY 53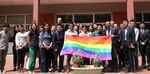 ACKNOWLEDGEMENTS BEING LGBT IN ASIA: CHINA COUNTRY REPORT | 3 This report documents the presentations and discussions from the three-day China National Lesbian, Gay, Bisexual and Transgender (LGBT) Community Dialogue, held 16–18 August 2013 with Day 1 in the United Nations (UN) compound in Beijing and Days 2 and 3 at a local hotel, as well from the November 2013 China-Asia Transgender Community Roundtable also held in Beijing. Additional information was collected from interviews with a variety of community participants and a desk review of published literature. Please note that due to constant and rapid changes in LGBT community development in China, there may have been recent developments that have not have been included in this report at the time of publication.
The participants in the China LGBT community dialogue served as the primary source for key parts of the report; however, the completion of this report was made possible by the support and contributions of many people and organizations. We would like to thank them for providing their input, technical support and precious advice. UNDP would like to gratefully acknowledge the participants in the China National LGBT Community Dialogue who came from all regions of China, including Shanghai, Beijing, Guangzhou, Tibet, Dalian, Chengdu, Jiangxi, Qinghai, Shandong, Xinjiang, and Yunnan for their participation and for providing valuable input for this report.
We would like to thank Vu Anh Lieu, former LGBT Human Rights Officer from the UNDP Viet Nam Office, for being part of the Dialogue and providing the perspective of the LGBT movement in his country.
Special thanks to the following people for providing key reference materials and guidance during the development of the Dialogue and the report: Li Zhen, Executive Director of Evening Primrose Care Center; Bin Xu, Executive Director of Common Language and a'Being LGBT in Asia'Technical Advisor; Beichuan Zhang, Retired Medical Doctor of Qingdao Medical School; Xiaopei He, Executive Director of Pink Space; Ge Tong, Former Director of Men's Health Forum; Zhijun Hu, Director of PFLAG-China; Jiangang Wei, Director of Beijing Gender Health Institute; Lin Meng, Coordinator of the China Alliance of People Living with HIV/AIDS; Wenhui Liang from the LGBT Straight Alliance; Ying Xin and Stephen Leonelli, Current and former directors of the Beijing LGBT Center; Xiaofei Guo, Law Professor from China University of Political Science and Law; Dian Dian, Dana Zhang and Ana Huang from the Chinese Lala Alliance; Hui Jiang, Director of Aibai Culture and Education Center in Beijing; Xiaodong Wang, Director of Chengdu Tongle Health Consulting Center; Popo Fan, Independent Filmmaker; Joanna Cheung, Director of Pink Alliance (Hong Kong); Wei Wei, Sociology Professor from East China Normal University; Tiecheng Ma, Director of Shenyang Health Consulting Services Center; Gaizi from Yunnan Parallel; Fox from Sunflower LGBT-Hangzhou; Xiangqi from the lesbian group Shanghai Nvai); Anke, Director of Beijing Lala Saloon; Sammy Wu, a transgender activist from Shanghai; and Feiyan Zhao, a transgender activist in mainland China.
In addition, special credit goes to the Beijing Gender Health Education Institute, who we had the privilege of working with in organizing the national LGBT dialogue.
The following people invested a great deal of time and effort in creating this report: Fan Ding, as the original report writer; Wenxu Xu, former LGBT Human Rights Officer in UNDP China; Karen Liao, LGBT Human Rights Officer in UNDP China; Andrea Pastorelli, Policy Specialist - Poverty, Equity and Governance in UNDP China; Saurav Jung Thapa, Technical Officer - LGBT and Human Rights at the UNDP Asia-Pacific Regional Centre; our interns at UNDP China (Siddarth De Souza, Mitchell Luo and Lee Ying Hui), as well as Andy Quan for editing the report and the translators.

4 | BEING LGBT IN ASIA: CHINA COUNTRY REPORT ACKNOWLEDGEMENTS Valuable comments and input on drafts of the report were provided by Thomas White, Deputy Director, Governance and Vulnerable Populations Office, USAID Regional Development Mission Asia (RDMA); Vy Lam American Association for the Advancement of Science Fellow, USAID; Maria Rendon-Labadan, Senior Development Counselor, Daniel Delk, Human Rights Officer, and Jason Park, Second Secretary, from the US Embassy in Beijing; as well as Edmund Settle, Policy Advisor, Human Rights and Governance in UNDP APRC.
The Dialogue partners would like to recognize the outstanding contribution of Qing Gu, Team leader, Poverty, Equity and Governance Team, UNDP China; Yuan Xiao, Programme Associate, Poverty, Equity and Governance Team, UNDP China; and Li Zhou, former LGBT and Human Rights Technical Officer, UNDP Asia-Pacific Regional Centre in Bangkok for ensuring the Dialogue was a success. Our thanks and gratitude also to Li Zhen who facilitated the meeting. A final thanks to the steering committee members who provided technical support throughout the process: Bin Xu, Li Zhen, GeTong, Xiaopei He, Jiangang Wei, and Beichuan Zhang.
Our thanks and gratitude to One Plus One (Beijing) Disabled Person's Culture Development Center for providing the meeting rapporteurs.
BEING LGBT IN ASIA: CHINA COUNTRY REPORT | 5 AIDS Acquired Immune Deficiency Syndrome CCM Country Coordinating Mechanism CCMD Chinese Classification of Mental Disorders CDC Centre for Disease Control CSRES Civil Service Recruitment Examinations Standard CSO Civil Society Organization CBO Community Based Organization FtM / MtF Female-to-Male (transgender person) / Male-to-Female (transgender person) HIV Human Immunodeficiency Virus HRT Hormone Replacement Therapy LGBT Lesbian, Gay, Bisexual, and Transgender MoCA Ministry of Civil Affairs MoH Ministry of Health MoPS Ministry of Public Security MoJ Ministry of Justice MSM Men Who Have Sex with Men MB Money Boy NPC National People's Congress NCAIDS National AIDS Programme NGO Non-Governmental Organization NHFPC National Health and Family Planning Commission OSF Open Society Foundation PLHIV People Living with HIV SOGI Sexual Orientation and Gender Identity SRS Sex Reassignment Surgery UNDP United Nations Development Programme UNAIDS The Joint United National Programme on HIV/AIDS UPR Universal Period Review USAID United States Agency for International Development ACRONYMS