JUVENILE JUSTICE & - Harry's Shoes Plus
Page content transcription
If your browser does not render page correctly, please read the page content below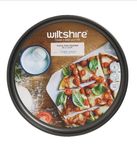 OUR PROTOCOLS

Harry's Shoes Plus is a family business based in Victoria servicing customers in every state and terri-
tory in Australia.

Working with the Corrective Services and Juvenile Justice Industries in Australia for more than 15
years our vast experience and knowledge has allowed us to become one of the largest suppliers of
clothing, footwear, personal care and kitchen items. We have designed and developed ranges and
products specific to the needs of these Industries, with all items meeting their strict security re-
quirements.

Known for our excellent service and professionalism, our supply list has grown beyond detainees '
requirements as we have also been selected as a supplier for staff uniforms.

Here at Harry's Shoes Plus our team is dedicated and passionate about what we do and about doing
it better than anyone else. We are approachable and helpful and often assist our clients in making
sure that what they order is best suited to their needs. We stand by the quality of our products and
guarantee that we will replace at no expense to the client any product that does not meet our sup-
ply standard.

                                       FREIGHT POLICY

Harry's Shoes Plus delivers all over Australia and as our business grows and expands, we are fortu-
nate that more and more locations are joining our family of customers.

Our preference is to deliver Free -In-Store but sometimes this is just not possible primarily due to
two things [i] size of order & [ii] distance of journey.

As such we may have to apply a freight charge as follows:
•   If the order is less than $2,000.00 GST exclusive;
•   Where the destination is beyond Southern NSW, Sydney, Brisbane & most of South Australia;
•   If your location is in a difficult to reach area and major freight lines don 't go there.

If you have special arrangements with local carriers we are happy to work with you to keep these
costs to a minimum.

                                        RETURN POLICY

In Australia, all goods sold come with a warranty for fair wear and tear. If these goods are found to
be faulty they will be replaced.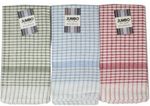 Corrections & Juvenile Justice   MASTER CONTENTS

FOOTWEAR & APPAREL

Footwear                                P. 6 — 7

Apparel                                 P. 8 — 15

Accessories                             P. 16 — 18

KITCHEN & SMALL ELECTRICAL

Small Electrical                         P. 22

Cookware & Bakeware                     P. 23 — 25

Knives                                   P. 27

Tableware                               P. 27 — 29

Utensils                                 P. 29 — 32

Storage & Miscellaneous                  P. 34

PERSONAL CARE & HOMEWARES

Toiletries                               P. 37 — 39

Hygiene                                 P. 39 — 40

Cosmetics & Skincare                    P. 40 — 42

Manchester & Special Buy                P. 42 — 46

GENERAL INFORMATION

Ordering & Pricing                      P. 47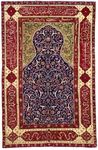 Footwear & Apparel                                                    CONTENTS

FOOTWEAR

Adult Runners                                                          P. 6

Thongs & Gum Boots                                                     P. 7

Work Boots                                                             P. 7

APPAREL

Men's Wear                                                             P. 8 — 11

Women's Wear                                                           P. 12 — 13

Rainwear                                                               P. 14

Men's Workwear                                                         P. 14 — 15

Kitchen Uniform                                                        P. 15

ACCESSORIES

Workwear                                                               P. 16

Headwear, Gloves & Scarves                                             P. 16 — 17

Watches & Glasses                                                      P. 17 — 18

Footwear                                                               P. 18

Religious                                                             P. 18

SIZE GUIDE

Apparel                                                                P. 19

Footwear                                                               P. 19

                      IMAGES ARE PROVIDED AS A REFERENCE POINT ONLY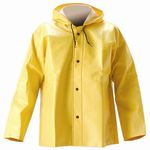 Footwear & Apparel                                   ADULT RUNNERS

                      VICTOR        Men's Runner — Victor BG
                     Traffic Jam    3 — 13      Velcro

                     Bottle Green

                     NATHAN         Men's Runner — Nathan
                     Traffic Jam    14 — 16     Velcro

                     Bottle Green

                       LEWIS        Men's Runner — Lewis
                     Traffic Jam    3 — 13      Velcro

                        Black

                     THOMAS         Men's Runner — Thomas
                     Traffic Jam    14 — 16     Velcro

                        Black

                       PAUL         Men's Runner — Paul
                     Traffic Jam    5 — 16      Velcro

                     White/Navy

                        JODI        Women's Runner — Jodi
                     Traffic Jam    US 4 — 11     Velcro

                     White/Mauve

                     ARNRVS         Adults' Runner — Defy
                        Sfida       US 5 — 13     Velcro

                     White/Navy     Black

                       HANK         Men's Canvas Runner — Hank
                     Traffic Jam    6 — 15      Velcro

                        White
                                                                 6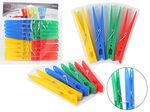 Footwear & Apparel   THONGS, GUM BOOTS & WORK BOOTS

                     ATHONGSP Adults' Single Plug Thongs
                      Traffic Jam   3 — 5

                         Beige

                     ATHONGDP Adults' Double Plug Thongs
                      Traffic Jam   6 — 14

                         White

                     GMBTBLK        Non Steel Cap Gum Boot
                         Bata       5 — 13          Mid length

                         Black

                     GMBTWHT Non Steel Cap Gum Boot
                         Bata       2 — 13          Mid length

                         White

                        LUKE        Steel Cap Work Boot — Luke
                      Traffic Jam   3 — 14          Leather

                         Black      Elastic sided

                        JAKE        Non Steel Cap Work Boot — Jake
                      Traffic Jam   3 — 14          Leather

                        Brown       Elastic side

                      SATURN        Steel Cap Work Boot — Saturn
                         Bata       6 — 13          Leather

                         Black      Lace up

                       TRADIE       Steel Cap Work Boot — Tradie
                         Mack       15 — 16         Leather

                         Black      Elastic side
                                                                   7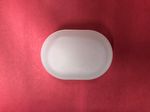 Footwear & Apparel                              MEN'S TOPS & BOTTOMS

                        MTSJB           Men's Short Sleeve T-Shirt
                       JB's Wear        Small — 7XL     100% Cotton / 190 GSM

                      Bottle Green      White           Assorted Colours

                        MTSTJ           Men's Short Sleeve T-Shirt
                       Traffic Jam      6XL — 12XL      100% Cotton / 185 GSM

                      Bottle Green      White           Assorted Colours

                        MTSLS           Men's Long Sleeve T-Shirt
                         Gildan         Small — 5XL     100% Cotton / 200 GSM

                          White         Black           Assorted Colours

                        MPSJB            Men's Polo Shirt
                        JB's Wear        Small — 5XL    Double knit / 210 GSM

                     Assorted Colours    Short sleeve

                        MFSTJ            Men's Flannelette Shirt
                       Traffic Jam       Small — 4XL Long sleeve

                     Assorted Colours

                        MTTJB            Men's Track Top
                        JB's Wear        Small — 5XL    65% Polyester 35% Cotton

                       Bottle Green      Black          Grey          Navy

                         MTT            Men's Track Top
                      Traffic Jam       6XL — 12XL      65% Polyester 35% Cotton

                      Bottle Green      Black           Grey

                        MTPJB           Men's Track Pant
                        JB's Wear       Small — 5XL     No internal draw string

                       Bottle Green     Black           Grey        Navy
                                                                                   8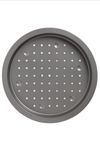 Footwear & Apparel               MEN'S BOTTOMS & OUTERWEAR

                         MTP         Men's Track Pant
                      Traffic Jam    6XL — 12XL    65% Polyester 35% Cotton

                      Bottle Green   Black         Grey

                        MSHT         Men's Podium Short
                       JB's Wear     Small — 4XL   100% Polyester

                         Navy        Black

                     MSHTMLRUGBY     Men's Mid Length Rugby Shorts
                      Traffic Jam    Small — 12XL Polyester & Cotton

                     Bottle Green    Black         No internal draw string

                      MSHTML         Men's Mid Length Shorts
                      Traffic Jam    X-Small — 5XL 100% Cotton Woven

                         Black       Grey           No internal draw string

                      MSHTLL         Men's Longer Leg Short
                       JB's Wear     Small — 4XL   100% Polyester

                      Bottle Green   Black         Royal          Navy

                      MFLJKTJ        Men's Flying Jacket
                      Traffic Jam    Small — 5XL

                      Bottle Green   Grey

                      MQZPFJK        Men's Quarter Zip Jacket
                       JB's Wear     Small — 5XL   Polar fleece

                      Bottle Green   Black         Navy

                     MQZPFJKTJ Men's Quarter Zip Jacket
                      Traffic Jam    Small — 5XL   Polar fleece

                         Grey
                                                                              9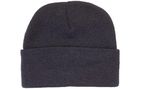 Footwear & Apparel   MEN'S OUTERWEAR, SLEEPWEAR & UNDERWEAR

                              MFZJK            Men's Full Zip Jacket
                              JB's Wear        X-Small — 5XL Polar fleece

                            Bottle Green       Black           Navy

                               MVEST           Men's Vest
                              JB's Wear        Small — 5XL      Polar fleece

                           Assorted Colours

                              MPJWT            Men's Winter Pyjama
                            Assorted Brands    Small — 5XL    100% Cotton

                           Assorted Colours     Flannelette

                            MPJSMLL            Men's Summer Pyjama — L/S L/L
                             Traffic Jam       X-Small — XL Woven cotton blend

                           Assorted Colours Long sleeve       Long leg

                            MPJSMSS            Men's Summer Pyjama — S/S S/L
                             Traffic Jam       X-Small — XL Woven cotton blend

                           Assorted Colours Short sleeve      Short leg

                                MSG            Men's Singlet
                              JB's Wear        Small — 5XL    Jersey Knit — 190 GSM

                                 White         Navy           Black

                               MSGR            Men's Singlet
                                 Ramo          Small — 4XL    240 GSM

                            Assorted Colours Rib

                               MSGTJ           Men's Singlet
                             Traffic Jam       6XL — 12XL     100% Cotton — 185 GSM

                            Assorted Colours
                                                                                      10
Footwear & Apparel   MEN'S UNDERWEAR, SOCKS & THERMAL WEAR

                            MBXRTJ           Men's Boxer
                           Traffic Jam       X-Small — 3XL Cotton blend

                          Assorted Colours

                            MBRFTJ           Men's Traffic Jam Brief
                            Traffic Jam      Small — 7XL     100% Cotton — 135 GSM

                          Assorted Colours   5 pack

                          MSSAKTTJ Men's Anklet Sport Socks
                           Traffic Jam       6-10 & 11-14 Cotton blend

                              White             5 pack

                           MSSCRW            Men's Crew Sport Socks
                                Rio          6-10 & 11-14 Cotton blend

                               White         4 pack

                            MSWKTJ           Men's Work Socks
                           Traffic Jam       6-10 & 11-14 Long lasting bulky acrylic knit

                               Black         5 pack

                             MSBUS           Men's Business Socks
                                Rio          6-10 & 11-14 Cotton blend

                               Black         4 pack

                          MTSLSTHFS Men's Thermal Long Sleeve T -Shirt
                              Sparrow         Small — 2XL   Brushed fleece

                               White          Black         Polycotton

                            MLJTHFS           Men's Long John
                              Sparrow         Small — 2XL   Brushed fleece

                               White          Black         Polycotton
                                                                                        11
Footwear & Apparel   WOMEN'S TOPS, BOTTOMS, OUTERWEAR & SLEEPWEAR

                                  FTS           Women's Short Sleeve T-Shirt
                               JB's Wear        8 — 20         100% Cotton — 190 GSM

                                 White          Assorted Colours

                                FTSLS           Women's Long Sleeve T-Shirt
                                 Ramo           8 — 18         100% Cotton

                                 White          Black          Assorted Colours

                                  FTT           Women's Track Top
                              Traffic Jam       10 — 38        65% Polyester 35% Cotton

                              Bottle Green      Black          Grey

                                 FTP            Women's Track Pant
                              Traffic Jam       10 — 38         65% Polyester 35% Cotton

                             Bottle Green       Black           Grey

                               FSHTLL           Women's Longer Leg Shorts
                              Traffic Jam       10 — 18

                            Assorted Colours

                                FFZJK           Women's Full Zip Jacket
                              JB's Wear         8 — 22         Polar fleece

                            Assorted Colours

                              FPJSMLL            Women's Summer Pyjama
                              Traffic Jam        12 — 20        Cotton blend

                             Assorted Colours Long sleeve       Long leg

                                FPJPT            Women's Pyjama Pant
                              Traffic Jam        Small — 2XL

                             Assorted Colours
                                                                                           12
Footwear & Apparel   WOMEN'S UNDERWEAR, SOCKS & THERMAL WEAR

                          FBRFTJ       Women's Traffic Jam Bikini Brief
                         Traffic Jam   8 — 18         Cotton

                            Black      Beige

                           FBRFF        Women's Full Brief
                        Assorted Brands 20 — 26          Cotton

                            Black       Assorted Colours

                         FBRADRM Dream Bra
                           Ambra       8-10, 10-12 & 16-18

                            Black      Seamless bra

                        FBRACROP Crop Top
                         Traffic Jam   8-10, 10-12, 12-14, 14-16, 16-18, 18-20 & 22-24

                            Beige

                         FSSAKTTJ      Women's Anklet Sport Socks
                         Traffic Jam   3-8 & 8-11     Cotton blend

                            White         5 pack

                         FSSCRWTJ Women's Crew Sport Socks
                         Traffic Jam   3-8 & 8-11      Cotton blend

                            White      5 pack

                         FTSLSTHFS     Women's Thermal Long Sleeve T-Shirt

                           Sparrow     10 — 22         Thermal fleece

                            Black      White

                          FLJTHFS      Women's Long John
                          Sparrow      10 — 22         Thermal fleece

                            Black      White
                                                                                         13
Footwear & Apparel                           RAINWEAR & WORKWEAR

                       APNCO          Adults' Poncho
                                      OSFA             Disposable

                     ARNCT3/4         Adults' 3/4 Rain Coat
                         DNC          Small — 6XL      PVC polyester

                        Yellow        Unlined

                       MCVL           Men's Coverall
                         DNC          77R — 132S       100% Cotton Drill

                     Bottle Green     Navy             310 GSM

                        MCVL          Men's Coverall
                       King Gee       137S — 152S      100% Cotton Drill

                         Navy         310 GSM

                      MOVLAB          Men's Action Back Overall
                         DNC          77R — 132S        100% Cotton Drill

                         Navy         310 GSM

                     MWKPNTTJ Men's Work Pant
                      Traffic Jam     82R — 117R       Heavy weight cotton drill

                      Bottle Green    285 GSM          50+ UPF sun protection

                     MWKPNT           Men's Work Pant
                     Hard Yakka       77R — 132S

                         Navy         290 GSM

                     MWKSRTLSTJ Men's Long Sleeve Work Shirt
                       Traffic Jam      Small — 5XL      Cotton drill

                       Bottle Green          190 GSM     50+ UPF sun protection
                                                                                   14
Footwear & Apparel         WORKWEAR & KITCHEN UNIFORM

                     MWKSRTLS Men's Long Sleeve Work Shirt
                      Hard Yakka   Small — 5XL   100% Cotton Drill

                         Navy      190 GSM

                     APNFLBP       Full Length Apron with Pocket
                      JB's Wear    65 x 71 cm OR 86 x 93 cm or OSFA

                        Black      Black/White   Navy/White

                      APNFLB       Full Length Apron
                      JB's Wear    OSFA          Cotton drill — 300 GSM

                     Black/White   Navy/White    With bib

                      APNHD        Vinyl Apron
                      JB's Wear    OSFA          Heavy duty

                        Black      Royal Blue

                      CHEFJKT      Chef's Jacket
                      JB's Wear    2X-Small—4XL 35% Cotton 65% Polyester

                        Black      White          Black/White

                      CHEFTOP      Chef's Fleecy Top
                      JB's Wear    Small — 5XL   80% Cotton 20% Polyester

                        White

                     CHEFPNT       Chef's Pant
                      JB's Wear    2X-Small — 4XL Cotton & Polyester

                        Black      Checked

                      CHEFCAP        Chef's Cap
                       JB's Wear     OSFA          Polyester & Cotton

                         Black       White
                                                                            15
Footwear & Apparel   WORKWEAR ACCESSORIES & HEADWEAR

                     PRTECTGLASS Protective Glasses
                        JB's Wear        OSFA          12 pack

                          Clear          Tinted

                     SAFETYGLASS Seal Safety Glasses
                          DNC            OSFA

                          Clear          Smoke

                     WRKGLVE Work Gloves
                      Hard Yakka      Small — 2XL    Neoprene padded

                        Black         Elastic cuff   Perforated fourchettes

                      GRIPGLVE        Work Grip Gloves
                      Hard Yakka      Small — 2XL    Superior gripping power

                         Black         Excellent abrasion resistance

                      HARDHAT          Hard Hat
                         DNC           OSFA

                        Yellow

                     RESPMASK Respiratory Mask
                       JB's Wear       OSFA          5 pack

                         White

                      AHATWB          Adults' Wide Brim Hat
                                      Small — XL

                         Black        Bottle Green     Navy

                       AHATBKT           Adults' Bucket Hat
                                         Medium/Large & Large/X-Large

                       Bottle Green
                                                                               16
Footwear & Apparel   HEADWEAR, GLOVES, SCARVES & WATCHES

                            ACAP           Adults' Baseball Cap
                                           OSFA

                          Bottle Green     Navy        Black

                            ABNE           Adults' Beanie
                                           OSFA

                         Bottle Green      Navy       Black

                         MGLOVE          Men's Acrylic Gloves
                                         OSFA        Acrylic knit

                           Black

                        MGLOVEW Men's Wool Gloves
                                          OSFA

                            Black

                        MGLOVEF           Men's Fingerless Gloves
                                          OSFA        Acrylic knit

                            Black

                          ASCRF           Adults' Scarf
                                          OSFA       Acrylic cashmere feel

                            Black

                         MWATCHD           Men's Digital Watch
                        Assorted Brands OSFA              Assorted styles available

                       Assorted Colours

                         FWATCHD           Women's Digital Watch
                        Assorted Brands OSFA           Assorted styles available

                        Assorted Colours
                                                                                   17
Footwear & Apparel   WATCHES, GLASSES, FOOTWEAR & RELIGIOUS

                           MWATCHA           Men's Analogue Watch
                          Assorted Brands OSFA            Assorted styles available

                          Assorted Colours

                           FWATCHA           Women's Analogue Watch
                          Assorted Brands OSFA            Assorted styles available

                          Assorted Colours

                          MSUNGLASS Men's Sunglasses
                          Assorted Brands OSFA             Assorted styles available

                         Assorted Colours

                          FSUNGLASS          Women's Sunglasses
                          Assorted Brands OSFA             Assorted styles available

                          Assorted Colours

                          READGLASS Adults' Reading Glasses
                          Assorted Brands Assorted strengths available

                          Assorted Colours Assorted styles available

                            LACESHE          Shoe Laces
                                             120 cm

                               Black         White

                              INSLE          Insole
                              Waproo         6 — 15

                              MATP           Prayer Mat
                            Traffic Jam      OSFA

                          Assorted Colours
                                                                                       18
Footwear & Apparel                       APPAREL & FOOTWEAR SIZE GUIDE

MEN'S WEAR

               S        M           L        XL        2XL       3XL       4XL       5XL
  SIZE
             75+       85+        95+       105+      115+      125+      135+      145+

 WAIST
              82        87         92        97        102       107       112       117
 (CM)
 CHEST
            85 — 90   95 — 10   105 — 110 115 — 120 125 — 130 135 — 140 145 — 150 155 — 160
  (CM)

WOMEN'S WEAR

               S        M           L        XL        2XL       3XL       4XL       5XL
   SIZE
              10        12         14        16        18        20        22        24

BUST (CM)     76        80         84        88        92        96        100       104

  WAIST
              58        62         66        70        74        77        82        86
  (CM)

 HIP (CM)     78        86         90        94        98        102       106       110

MEN'S FOOTWEAR

   UK          5         6          7         8         9        10        11        12

   US         5.5       6.5        7.5       8.5       9.5       10.5      11.5      12.5

   EU         38        39         40        42        43        45        46        47

WOMEN'S FOOTWEAR

   UK         3.5       4.5        5.5       6.5       7.5       8.5       9.5       10.5

   US          5         6          7         8         9        10        11        12

   EU         36        37         39        40        41        43        44        45

                                                                                            19
KITCHEN
    &
  SMALL
ELECTRICAL
Kitchen & Small Electrical                                                CONTENTS

SMALL ELECTRICAL

Kitchen Appliances                                                        P. 22

COOKWARE & BAKEWARE

Frypans & Saucepans                                                        P. 23

Roast Pans                                                                 P. 24

Pizza Pans & Pie Dishes                                                    P. 24

Cake Pans & Cooling Racks                                                  P. 24 — 25

KNIVES

Knife Blocks                                                               P. 25 — 26

Loose Knives                                                               P. 26

Knife Sharpeners & Scissors                                                P. 27

TABLEWARE

Cutlery                                                                    P. 27 — 28

Tableware                                                                   P. 28 — 29

UTENSILS & STORAGE

Utensils                                                                   P. 29 — 33

Measurement                                                                P. 33 — 34

Storage                                                                    P. 34

                          IMAGES ARE PROVIDED AS A REFERENCE POINT ONLY
Kitchen & Small Electrical                                  KITCHEN APPLIANCES

                               TOASTER           Toaster
                                  Tiffany        2 or 4 Slice      3 functions with lights

                              7 toast settings   High lift lever   Removeable crumb tray

                             SANDPRESS           Sandwich Press
                                  Tiffany        2 or 4 Slice

                                 Non-stick       Cool touch        Temperature controlled

                                KETTLE           Transparent Kettle
                                 Tiffany         1 L               BPA free

                             Auto off switch     Cordless          Water level indicators

                             FRYERACTI           Acti Fryer
                                  Tefal          1.5 KG

                                  White

                              HANDMIX            Hand Mixer
                                 Maxim           200W motor        5 speed control

                                 Chrome          2 x beaters       2 x dough hooks

                              KITSCALE           Kitchen Scale
                                 Maxim           KG's, G's, LB's & OZ's

                                  White          Auto and manual off

                                 WOKE            Electric Wok
                                Sunbeam

                                   Black

                               FRYPANE           Electric Frypan
                               Traffic Jam       20 x 20 cm, 38 x 29 cm OR 29 x 29 cm

                             Assorted Colours Non-stick            Dishwasher SAFE
                                                                                             22
Kitchen & Small Electrical                              FRYPANS & SAUCEPANS

                              FRYPANW           Fry Pan
                                Wiltshire       20 cm, 26 cm, 30 cm OR 32 cm

                               Made in Italy    Non-stick       High quality aluminium

                              FRYPANNZ          Fry Pan
                                                25 cm OR 26 cm Premium stainless steel

                                   Black        Silicone or wood handle

                                WOKW            Wok
                                Wiltshire       30 cm            Heavy duty construction

                                  Black         Non-stick

                             SAUTEPAN           Saute Pan
                             Stanley Rogers     28 cm           With lid

                              Quartz Stone

                             CASSEROLE          Casserole Pan
                                Wiltshire       24 cm / 3.75 L Vented glass lid

                             Stainless Steel    2 handles

                             STOCKPOT           Stock Pot
                                                7.6 L

                             Stainless Steel

                             SAUCEPAN           Saucepan
                                Wiltshire       16 cm, 18 cm OR 20 cm

                              Stainless Steel   Non-stick

                               COOKSET          Electric Frypan
                               Traffic Jam      20 x 20 cm, 38 x 29 cm OR 29 x 29 cm

                             Assorted Colours Non-stick         Dishwasher SAFE
                                                                                           23
Kitchen & Small Electrical   ROAST PANS, PIZZA PANS, PIE DISHES & CAKE PANS

                                   ROASTPAN       Roast Pan
                                     Wiltshire    35.5 x 25.5 x 7.5 cm OR 37 x 26.5 x 5 cm

                                       Black      Non-stick          Dishwasher SAFE

                                   ROASTPANR      Roast Pan with Rack
                                     Wiltshire    33 x 22 x 6 cm     Non-stick

                                       Black      Dishwasher SAFE Oven safe to 200 degrees

                                   PIZZAPAN       Pizza Pan
                                     Wiltshire    31 cm              Crisper

                                      Black       Non-stick

                                  PIZZAPANW Pizza Pan
                                     Wiltshire    30.5 x 2.5 cm     Perforated

                                       Black      Non-stick         Dishwasher SAFE

                                   PIEDISHRD      Enamel Round Pie Dish
                                     Wiltshire    12 cm              Set of 4

                                      White       Double coated Oven safe to 200 degrees

                                    PIEDISH       Enamel Pie Dish
                                     Wiltshire    200 ml, 400 ml, 1 L, 1.5 L or 2.5 L

                                      White       Oblong            Dishwasher SAFE

                                  CAKEPANRD Round Cake Pan
                                                 10 x 4.5 cm, 21 x 7 cm, 23 x 7 cm OR 25 x
                                    Wiltshire
                                                 6.5 cm
                                      Black      Spring form       Non-stick

                                   CAKEPANSQ Square Cake Pan
                                     Wiltshire    20 x 20 x 5 cm

                                       Black      Non-stick
                                                                                             24
Kitchen & Small Electrical   CAKE PANS, COOLING RACKS & KNIFE BLOCKS

                                LOAFPAN          Loaf Pan
                                 Wiltshire       24 x 13 x 6.5 cm Oven safe to 200 degrees

                                   Black         Non-stick       Dishwasher SAFE

                             CUPCAKETRAY Cupcake Tray
                                                 12 cups

                                   Black

                             MUFFINTRAY Muffin Tray
                                 Wiltshire       12 cups          Oven safe to 200 degrees

                                   Black         Non-stick        Dishwasher SAFE

                             COOKIETRAY Cookie Tray
                                 Wiltshire       Small OR Medium

                                   Black         Non-stick       Carbon steel construction

                                  PAN           Slice & Lamington Pan
                                Wiltshire       27.3 x 17.5 x 3.2 cm OR 33.5 x 23 x 4.5 cm

                                   Black        Non–stick        Oven safe to 200 degrees

                              COOLRACK          Cooling Rack
                                 Wiltshire      40.5 x 25.5 cm OR 50 x 36 cm

                                   Black        Non-stick       Easy to clean

                              KNFFURI2          2 Piece Knife Set
                                   Furi

                              Stainless Steel

                               KNFSETW           Knife Block Set
                                 Wiltshire       13 pieces      Wood storage block

                                   Black
                                                                                             25
Kitchen & Small Electrical                 KNIFE BLOCKS & LOOSE KNIVES

                               KNFSETF         Knife Block Set
                                  Furi         6 pieces

                                  Black

                              KNFSETWC         Knife Block Set
                                Wiltshire      6 pieces           Black wood storage block

                                  Black        Triple rivet

                             KNFUTILITYW Utility Knife
                                Wiltshire      12 cm              Triple rivet handle

                                  Black        Japanese stainless steel blade

                             KNFPARINGW Paring Knife
                               Wiltshire       9 cm             Triple rivet handle

                                 Black         Japanese stainless steel blade

                             KNFBREADW Bread Knife
                               Wiltshire      20 cm             Triple rivet handle

                                 Black        Japanese stainless steel blade

                             KNFSANTOKUW Santoku Knife
                                Wiltshire         20 cm             Triple rivet handle

                                  Black           Japanese stainless steel blade

                             KNFCARVINGW Carving Knife
                                Wiltshire        20 cm            Triple rivet handle

                                  Black          Japanese stainless steel blade

                             KNFCOOKW Cook Knife
                               Wiltshire     20 cm            Triple rivet handle

                                 Black       Japanese stainless steel blade
                                                                                             26
Kitchen & Small Electrical   KNIFE SHARPENERS, SCISSORS & CUTLERY

                                KNFSPR3S          3 Stage Knife Sharpener
                                  Wiltshire                        Prep, sharpen & finish

                                    Black         Non slip base    Soft touch sure grip handle

                                KNFSPRW           Knife Sharpener
                                  Wiltshire                         Left and right hand use

                                    Black         Contoured grip with finger guard

                                SCISSORW          Kitchen Scissors
                                 Wiltshire        Laser edge blades require no

                                   Black          resharpening

                               CUTLERYBGEFRK Reusable Cutlery — Fork
                                   Traffic Jam         Polycarbonate

                                      Beige

                               CUTLERYBGEKNF Reusable Cutlery — Knife
                                   Traffic Jam         Polycarbonate

                                      Beige

                               CUTLERYBGESPN Reusable Cutlery — Spoon
                                   Traffic Jam         Polycarbonate

                                      Beige

                                                       Reusable Cutlery — Tea
                               CUTLERYBGETEA
                                                       Spoon
                                    Wiltshire          Polycarbonate     Beige

                                FORKTABLE          Table Fork

                                Stainless Steel
                                                                                                 27
Kitchen & Small Electrical                               CUTLERY & TABLEWARE

                              KNFTABLE           Table Knife

                              Stainless Steel

                              SPNTABLE          Table Spoon

                              Stainless Steel

                              SPNSOUP           Soup Spoon

                             Stainless Steel

                             SPNDESSERT Dessert Spoon

                             Stainless Steel

                               SPNTEA           Tea Spoon

                             Stainless Steel

                                 MUG            Stacking Mug
                                 Décor          325 ml         Dishwasher SAFE

                                 Beige          Blue

                                BOWL            Bowl
                                 Décor          165 mm         Dishwasher SAFE

                                 Beige          Blue

                              PLATEETE          Entrée Plate
                                 Décor          185 mm      Dishwasher SAFE

                                 Beige          Blue
                                                                                 28
Kitchen & Small Electrical                             TABLEWARE & UTENSILS

                             PLATEMDNR Dinner Plate
                                  Décor        225 mm          Dishwasher SAFE

                                  Beige        Blue

                              PLATELDNR        Large Dinner Plate
                                  Décor        255 mm           Dishwasher SAFE

                                  Beige        Blue

                              PLATECVR         Plate Cover
                                 Décor         287 x 63 mm     BPA Free

                                 Clear         Dishwasher & Microwave SAFE

                             BOWLMICRO Microwave Bowl
                                 Décor         750 ml

                                  Red

                             RICECOOKERM Microwave Rice Cooker
                                  Décor          2.75 L

                                    Red

                                TONG           Tongs
                               Wiltshire       22.5 cm       Locking mechanism

                             Stainless Steel

                              TONGW            Tongs
                               Wiltshire       23 cm         Plastic tip

                             Stainless Steel

                               WHISK           Whisk
                               Wiltshire

                             Stainless Steel
                                                                                  29
Kitchen & Small Electrical                                                    UTENSILS

                              SPNSETWD          Spoon Set
                                Wiltshire       Set of 3

                               Rubberwood

                               PEELER3          Vegetable Peeler
                               Ai De Chef       Set of 3

                             Assorted Colours

                             ROLLINGPIN Rolling Pin
                               Wiltshire                        Comfort Handles

                              Rubberwood

                             CANOPENSS/SGH Can Opener
                                   Wiltshire                           Soft touch handle

                                  Black/Grey            Quality cutting mechanism

                             CANOPENSS/P Can Opener
                                Ai De Chef                         Stainless steel cutter

                                   White            Plastic

                             PASTRYBRUSH Pastry Brush
                                 Wiltshire                        Natural bristles

                             GARLICPRESS Garlic Press
                                Wiltshire

                              Stainless Steel

                             GARLICPRESSW Garlic Press
                                  Wiltshire

                             Grey/Stainless Steel
                                                                                            30
Kitchen & Small Electrical                                            UTENSILS

                              PIZZACUT          Pizza Slicer
                                Wiltshire

                              Stainless Steel

                             GRATER4WAY 4 Way Pyramid Grater
                                Wiltshire       4 grating functions

                              Stainless Steel

                               JUICERP          Juicer
                                Wiltshire

                                  White

                             MEATTHER           Meat Thermometer
                                Wiltshire       52 mm / 2" face

                             Stainless Steel

                             MEATTEND Meat Tenderiser
                                Wiltshire

                               Aluminium

                             SPNSOLIDW Solid Spoon
                                Wiltshire

                             Stainless Steel

                              SPNSOLID          Solid Spoon
                                Wiltshire

                               Black/Grey

                             SPNSLOTTED Slotted Spoon
                                Wiltshire

                              Stainless Steel
                                                                             31
Kitchen & Small Electrical                                           UTENSILS

                               SPNSPAG            Spaghetti Spoon
                              Stanley Rogers      Plastic

                                  Black

                             TURNSLOTTEDW Slotted Turner
                                  Wiltshire          Plastic

                                 Black/Grey

                                LADLE             Ladle
                                Wiltshire         Soft grip handle

                               Black/Grey

                               LADLEW             Ladle
                               Wiltshire

                             Stainless Steel

                             POTATOMASH Potato Masher
                                 Wiltshire

                                Black/Grey

                             POTATOMASHW Potato Masher
                                  Wiltshire

                                Stainless Steel

                             OVENMITT             Oven Mitt

                                  Silver

                                TIMER             Kitchen Timer
                               Ai De Chef         Plastic

                                  White
                                                                            32
Kitchen & Small Electrical                       UTENSILS & MEASUREMENT

                               BOWLMIX           Mixing Bowl
                                  Eterna         2.8 L, 3.7 L, 4.7 L OR 5.6 L

                               Stainless Steel

                              COLANDERE          Colander
                                   Eterna        3 L OR 4.7 L

                               Stainless Steel

                              STRAINER           Strainer
                                Wiltshire        10 cm OR 18 cm

                              Stainless Steel

                                STRAINERP              Strainer
                             Wiltshire/Ai De Chef 12.5 cm, 16 cm OR 21 cm

                             Stainless Steel Mesh      Plastic Body

                               CHOPBD            Chopping Board
                                Wiltshire        280 x 180 x 10 mm OR 405 x 305 x 10 mm

                                   White         Hygienic PE          Dishwasher SAFE

                             CHOPBDWD Chopping Board
                             Stanley Rogers      380 x 250 x 18 mm OR 465 x 330 x 18 mm

                               Acacia Wood       Long grain construction

                             SPNMSRSET Measuring Spoon Set
                                 Trudeau

                             Assorted Colours

                             CUPMSRSET Measuring Cup Set
                                 Trudeau

                             Assorted Colours
                                                                                        33
Kitchen & Small Electrical                      MEASUREMENT & STORAGE

                                JUGMSR          Measuring Jug
                                  Décor         500 ml OR 1 L

                                  Clear

                                  JUG           Jug
                                  Décor         2L

                                   Clear

                              CUTDRAW           Cutlery Drawer
                             Urban Kitchen      33 x 25 cm

                                  White

                             DISHDRAINER Dish Drainer
                                Ai De Chef                      With divider

                                  White          Heavy duty & PVC coated

                             BOTTLEDRINKPT Drink Bottle
                                    Décor             1L             Plastic

                                     Clear

                               ENVBAG           Environmental Bag

                                  Green

                                BLBAG           Bali Bag
                                                65 x 60 x 20 cm OR 74 x 68 x 25 cm

                             Assorted Colours

                                                                                     34
PERSONAL
  CARE
    &
HOMEWARES
Personal Care & Homewares                                        CONTENTS

TOILETRIES

Basics                                                           P. 37 — 38

Hair                                                             P. 38

Dental                                                           P. 38 — 39

Reception Kits                                                   P. 39

HYGIENE

Feminine                                                         P. 39 — 40

Masculine                                                        P. 40

COSMETICS & SKINCARE

Face                                                             P. 40

Eyes                                                             P. 41

Accessories                                                      P. 41 — 42

Face & Body                                                      P. 42

MANCHESTER & SPECIAL BUY

Bathroom                                                         P. 42 — 44

Kitchen                                                          P. 44

Laundry                                                          P. 44

Storage                                                          P. 44

Miscellaneous                                                    P. 44 — 45

Special Buy                                                      P. 45 — 46

                 IMAGES ARE PROVIDED AS A REFERENCE POINT ONLY
Personal Care & Homewares                                                      BASICS

                              BODYSPGE          Body Sponge

                             Assorted Colours

                             LOOFAHOV           Loofah
                                                Oval          Terry back and strap

                                  Beige

                            LOOFAHRGE Loofah
                                                Rectangle

                                 Beige

                            COTTONBALL Cotton Balls
                               Whiteswan                      150 per pack

                                  White

                            COTTONTIPS Cotton Tips
                              Whiteswan                       200 per pack

                                  White

                            ROUNDPAD Round Pads
                              Whiteswan                       80 per pack

                                  White

                            SHOWERCAP Shower Cap
                                                27 cm

                            Assorted Colours

                            SHOWERCAPT Shower Cap

                                   Clear
                                                                                     37
Personal Care & Homewares                              BASICS, HAIR & DENTAL

                                SOAP           Soap
                                               100 g          Unwrapped

                               Vitamin E       Rainbow        Butterfly

                               SOAP90          Soap
                                 Velvet        90 g            5 per pack

                                 Yellow

                            POCKETCOMB Pocket Comb
                                                10 per pack

                                 Black

                             BRSHVENT          Vent Brush

                            Assorted Colours

                             ELASTICTN         Thin Elastic
                             My Accessory      30 per pack    Metal FREE

                                 Navy          Brown          Black

                             ELASTICTK         Thick Elastic
                             My Accessory      24 per pack    Metal FREE

                                 Navy          Brown          Black

                            HAIRELASTIC Hair Elastic
                                               30 per pack

                                 Black

                                ATBRU           Adults' Toothbrush
                                Colgate         Soft OR Medium

                            Assorted Colours
                                                                            38
Personal Care & Homewares   DENTAL, RECEPTION KITS & FEMININE HYGIENE

                                 ATPSTE       Adults' Toothpaste
                                 Colgate      100 g

                               DENTALKIT      Dental Kit
                                   Spa        6g

                                              Toothbrush & toothpaste

                             RECEPTIONKIT Reception Kit
                                 Contains:      Mug, Bowl, Dinner Plate, Cutlery, Toothbrush,

                             Toothpaste, Shaving Stick, Shampoo, Soap & Comb

                             MINIRECEPTION Mini Reception Kit
                                  Contains:        Mini Toothbrush, Transparent

                             Toothpaste, Soap, Conditioning Shampoo & Razor

                               PADWREG        Pads with Wings
                               Pure Femme     Regular          16 per pack

                               PADWSUP        Pads with Wings
                               Pure Femme     Super             28 per pack

                                              Twin pack

                              PADUTWREG Ultra Thin Pads with Wings
                               Pure Femme     Regular         28 per pack

                                              Twin pack

                              PADUTWSUP Ultra Thin Pads with Wings
                               Pure Femme     Super           14 per pack

                                                                                            39
Personal Care & Homewares   FEMININE & MASCULINE HYGIENE & FACE

                                LINREG        Panty Liners
                               Pure Femme     Regular         45 per pack

                                TAMPON        Tampons
                                   Libra      Mini OR Regular OR Super

                                              16 per pack

                              TAMPONAP Applicator Tampons
                                  Libra       Regular OR Super

                               FPTINTCE       Women's Incontinence Pants
                                  Tena        Medium OR Large

                                              8 per pack

                              MPTINTCE        Men's Incontinence Pants
                                  Tena        Medium OR Large

                                              8 pack (Medium) 9 pack (Large)

                              POWDERC         Powder Compact
                                   BYS        7g

                                  Light       Medium             Dark

                               POWDERL        Loose Powder
                                   BYS        13 g           With puff

                             Light, Light to Medium, Medium OR Medium to Dark

                             POWDERLMT Loose Powder
                                   BYS        12 g           Matte with puff

                                Sand Beige    Natural Beige Medium Beige
                                                                                40
Personal Care & Homewares                                      EYES & ACCESSORIES

                               EYEBROW            Eyebrow Pencil
                                    BYS

                                   Brown          Blonde            Warm Honey

                              EYELINERA           Auto Eyeliner Pencil
                                    BYS

                            Soft White, Supersoft Black, Black, Jade, Hot Pink OR Sky Blue

                              MASCARA             Mascara
                                    BYS           15 ml

                                  Jet Black       Black (Waterproof)

                            COSMETICBAG Cosmetic Bag
                                                    2 per pack

                               Assorted Colours

                              NAILFILE3           Nail File
                              My Accessory        3 steps              2 per pack

                             NAILBRUSH Nail Brush

                            Assorted Colours

                            NAILCLIPPER Nail Clipper
                              My Accessory        2 per pack

                              Stainless Steel

                            NAILCLIPPERL Large Nail Clipper
                                                    8 cm

                               Stainless Steel
                                                                                             41
Personal Care & Homewares   ACCESSORIES, FACE & BODY & BATHROOM

                              PENCILSHARP Pencil Sharpener
                               My Accessory    2 per pack

                                  Black

                                MIRROR         Mirror
                                               12 cm

                                   Gold

                               SHAVEKIT        Shaving Kit
                                   Spa         15 g

                                               Schick Razor and Shaving Cream

                              SHAVESTICKTJ Shaving Stick
                                Traffic Jam

                              SHAVEBRUSHTJ Shaving Brush
                                 Traffic Jam

                                RAZOR          Safety Razor
                                   BIC         6 per pack

                                  White

                               BABYWIPE        Baby Wipes
                                               80 per pack

                                Aloe Vera

                              MATBATHRB Rubber Bath Mat
                                 Immerse       340 x 580, 340 x 740 OR 530 x 530 mm

                                  White
                                                                                      42
Personal Care & Homewares                                                BATHROOM

                            MATSHOWERCLR Shower Mat

                                   Clear

                            SHOWERCURTAIN Shower Curtain
                                                    140 x 180 cm

                              Assorted Colours

                            BRSHTOILET Toilet Brush

                            SHOWERORG              Shower Organiser
                                Immerse            25.5 x 47 x 9.5 cm

                                   White           PVC

                            SHOWERORG              Shower Organiser
                                 Immerse           Small OR Large

                              Stainless Steel

                            SHOWERORGN Shower Organiser with Neck
                                 Immerse           20.5 x 45.5 x 12 cm

                              Stainless Steel

                            SOAPCADDY Soap Caddy
                               Immerse           14 x 24 x 13 cm

                             Stainless Steel

                             SOAPHOLD            Soap Holder

                                  Clear
                                                                                43
Personal Care & Homewares   BATHROOM, KITCHEN, LAUNDRY & MISCELLANEOUS

                            TBRU/TPSTEHOLD Toothbrush & Toothpaste Holder

                             Assorted Colours

                              TBRUHOLD           Toothbrush Holder

                                  Clear

                             TOILETBAG          Toiletry Bags

                             Assorted Colours

                             TOWELTEA           Tea Towel

                             Assorted Colours

                             LDRYBSKT           Laundry Basket

                            Assorted Colours

                                  PEG           Pegs
                                                20 per pack

                            Assorted Colours

                              CNTNRRT            Container
                                                 32 L or 55 L

                                  Clear

                                CLOCK           Clock
                                                30 cm

                                 White
                                                                            44
Personal Care & Homewares             MISCELLANEOUS & SPECIAL BUY

                             DESKFANT          Transparent Desk Fan
                                 Sunair        23 cm

                                  Clear

                              DESKFAN          Desk Fan
                                 Heller        23 cm OR 30 cm

                                 White

                             CLRBOOK           Adults' Colouring Book

                                 Flower        Summer

                             APUZZLE           Adults' Puzzle Book

                             Assorted Styles

                            RADIOAM/FM AM/FM Radio
                                Lenoxx

                                 Black

                            POCKETRADIO Pocket Radio
                                Sangean
                                  White

                             CDPLAYERP         Portable CD Player
                                Lenoxx

                                 Black

                            HEADPHONEPNR Headphone
                                  Pioneer

                                    Black
                                                                        45
Personal Care & Homewares                                    SPECIAL BUY

                            VSHAIRAPPCUT The Apprentice Cut
                                  VS

                                 Black

                            HAIRCLIPCASE Hair Clipper Case
                                          A4

                                 Clear

                                                                       46
General Information                                           ORDERING & PRICING

ORDERING

Orders can be placed via the following methods:

1.   Our B2B eCommerce Portal

     The eCommerce portal is directly connected to our Inventory/Ordering System thereby any

     orders placed via this system will be automatically actioned. This ensures minimum time de-

     lay between order placement and dispatch. You are also able to track your shipments, re-

     quest quotes and pay invoices.

     The portal is accessible via the website, please contact admin@harrysshoesplus.com.au to

     receive your login details.

2.   Email

     Orders placed via email must be sent to orders@harrysshoesplus.com.au.

3.   Fax

     (03) 9687 2541

4.   Telephone

     Urgent orders are accepted over the phone however we require an official purchase order

     to be sent through shortly after.

     (03) 9687 2545

                Can't see the item you want in our catalogue or online?

           Just call us and we will do our best to source it at the best quality &

                                   most affordable price for you.

 Our sensational prices are accessible via logging into our Private B2B eCommerce

              Portal or the Master Price List accompanying this catalogue.

                                                                                                47
TEL: (03) 9687 2545

FAX: (03) 9687 2541

MOB: 0414 346 399

ACCOUNTS

operations@harrysshoesplus.com.au

ORDERS & BACKORDERS

orders@harrysshoesplus.com.au

CUSTOMER SERVICE & GENERAL ENQUIRY

admin@harrysshoesplus.com.au

OFFICE

235 Barkly Street

Footscray

VIC 3011

WAREHOUSE

Rear Shed 50/400 Somerville Road

West Footscray

VIC 3012

WWW.HARRYSSHOESPLUS.COM.AU