DESTINATION DEVELOPMENT - SCORECARD 2018/2019 - Cook Islands
Page content transcription
If your browser does not render page correctly, please read the page content below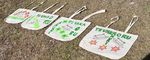 CONTENTS
                                         Introduction			 2
                                         Destination Development Strategy			                  3
                                         Islands Tourism Infrastructure			                    4
                                         Event Development Strategy			                        9
                                         Tourism Enterprise Development & Industry Support			 12
                                         Strategic Planning			                                22

Destination Development - Cook Islands Tourism Corporation                                         1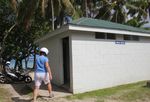 INTRODUCTION
    The Cook Islands Tourism Corporation is mandated under the Cook Islands Tourism Mar-
    keting Corporation Act 1998 & Amendment 2007. The primary objective of the Cook
    Islands Tourism Corporation is to encourage and promote the development of tourism in
    the Cook Islands in such a manner which is economically viable, socially acceptable and
    environmentally sustainable.

    The vision for Cook Islands Tourism is: "Tourism advances the well-being of resident Cook
    Islanders" which is in line with the 2016-2020 National Sustainable Development Plan,
    Goal 2 which states to, "Expand economic opportunities, improve economic resilience and
    productive employment to ensure decent work for all."

2                                                                                    Destination Development - Cook Islands Tourism Corporation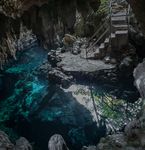 DESTINATION DEVELOPMENT STRATEGY
                             The Destination Development Strategy encompasses key areas that will sharpen the unique
                             selling proposition of the Cook Islands and enhance the visitor experience. This strategy is es-
                             sentially to expand the length of stay for the visitors, incentivise travel in the low & shoulder
                             season and boost the overall economic yield from increased tourism receipts.

                             Under the Core Sector Support Programme with the Ministry of Foreign Affairs and Trade of
                             New Zealand the following program pillars govern Destination Development activities:
                             • Tourism related infrastructure
                             • Event development
                             • Tourism Enterprise Development & Industry Standards
                             • Strategic Planning

                             The following showcases the key achievements of Destination Development from 2018/2019
                             under these same pillars but also including a higher level of community engagement activities
                             like the Kia Orana Values program.

Destination Development - Cook Islands Tourism Corporation                                                                       3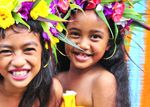 TOURISM INFRASTRUCTURE

                             ISLANDS TOURISM INFRASTRUCTURE
                              This strategy is designed for visitor convenience and to connect areas
                             of environmental and cultural significance which will improve the eco-
                                    nomic impact of tourism and enhance visitor experiences

                         4                                                              Destination Development - Cook Islands Tourism Corporation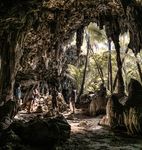 TOURISM INFRASTRUCTURE
      PUBLIC INFRASTRUCTURE - WASTE CAMPAIGN
Support WATSAN with their waste management strategy such as their B in it to Win it,
waste management campaign. The B in it to Win it competition was about each house-
hold creating their own recycle bins out of reusable products and showcasing the separa-
tion of rubbish. The incentive to get creative and enter was prizes such as Air Rarotonga
travel vouchers to Aitutaki.

Rubbish bins in the form of pods were placed in the black rock and social centre area to
assist with waste disposal at the popular tourist beach.

Rubbish Pods at Tuoro Black Rock                             Winning entry from Simon and Annmarie Bounsell   Bin it to Win it advertising
Destination Development - Cook Islands Tourism Corporation                                                                                   5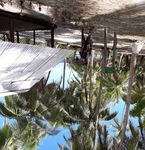 TOURISM INFRASTRUCTURE

                             PUBLIC INFRASTRUCTURE - PUBLIC TOILETS
                         Public Toilets: Assistance has been provided for the upgrade of the septic tank at the Papaaroa public toilets in order for the facil-
                         ity to re-open for public use. Other public toilets who required assistance for upgrades included, Akapuao Beach and Nikao-Panama
                         cemetery toilets.

                                                                                                                    New roof and paint job for the Akapuao public toilets

                         Papaaroa public toilets reopend to the public                                              Tiling of the Akapuao public toilets have begun
                         6                                                                                                  Destination Development - Cook Islands Tourism Corporation
TOURISM INFRASTRUCTURE
   MAUKE CAVE INFRASTRUCTURE
Completion of a cave diving scop-                            Mauke island government & Kou-                                                       Penrhyn

ing report for Nga-Pu- Toru to                               tu Turoto o Mauke (Mauke tour-                        Rakahanga
                                                                                                              Pukapuka
develop this niche market on                                 ism council) have started steps
                                                                                                                                     Manihiki
                                                                                                                                                  NORTHERN GROUP
                                                                                                    Nassau
these islands (Atiu, Mauke, Mi-                              and a platform to meet safety
                                                                                                                          Suwarrow

tiaro), identified the need for ba-                          requirements and accessibility at
sic infrastructure at these caves.                           Vai Tango.                          Palmerston

                                                                                                               AITUTAKI                  Manuae
                                                                                                      SOUTHERN GROUP            Takutea                 Mitiaro
                                                                                                                                           Atiu             Mauke
                                                                                                        RAROTONGA

                                                                                                                                     Mangaia

Ana Takitaki Cave - Atiu Island                              Vai Nauri - Mitiaro Island          Vai Tango - Mauke Island
Destination Development - Cook Islands Tourism Corporation                                                                                                          7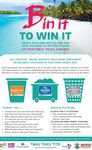 TOURISM INFRASTRUCTURE

                             JOINT PROJECTS WITH DIGITAL TEAM
                         Quick response (QR) codes have been placed at points along the Raemaru trek to pro-
                         vide relevant and useful information for hikers and walkers. The information stresses
                         safety and gives safety tips such as taking water and proper walking shoes, and planning
                         on being back before dark. Also being reinforced are the environmental messages re-
                         garding trekking, such as keeping to the track so as not to destroy the biodiversity, and
                                                                                                                      SCAN THIS CODE
                         also cleaning of shoes before trekking into the mountain in order not to spread seeds
                         from invasive species.
                         The existing geocaches on Rarotonga have been replaced with new housing so that they
                         are easily accessible for visitors.

                                                    SIX NEW GEO
                                                                CACHES WER
                                                 PLACED AROU               E
                                                             ND AITUTAK
                                                  ADD TO THE             I TO
                                                              EXPERIENCE O
                                                VISITORS TO                F
                                                            AN OUTER IS
                                                                        LAND
                                                                                                                         TO CONTINUE YOUR
                                                                                                                     SELF-GUIDED RAEMARU TREK

                         8                                                                                             Destination Development - Cook Islands Tourism Corporation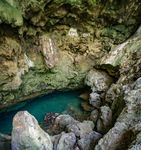 TOURISM INFRASTRUCTURE
                                     EVENT DEVELOPMENT STRATEGY
                                  Development of a year round programme of special events timed to
                                   stimulate the low and shoulder tourist seasons and attract visitors to
                                 the Cook Islands with a range of cultural, artistic and sporting activities.

Destination Development - Cook Islands Tourism Corporation                                                      9
EVENT SUPPORT
                     Event support is provided to existing local events to encourage an international focus, target the issue of visitor seasonality, and
EVENT DEVELOPMENT

                     ensure the successful delivery of signature events. In addition Kia Orana Values collateral was provided to a small number of groups
                     who represented the Cook Islands internationally. The following events or groups received support:
                     CULTURAL/COMMUNITY EVENTS                      CUISINE EVENTS                             SPORTS EVENTS
                     • Te Mire Tiare 2018                           • World Food Day                           • Rising stars championships
                     • Te Mire Ura Nui 2019                         • Pacific Chefs Global competition         • Pursuit in Paradise
                     • Te Mire Atu 2019
                     • Te Mire Ura 2019
                     • Te Maeva Nui 2019
                     • Aitutaki Christmas in the Park 2018
                     • Aitutaki Day Celebrations 2018
                     • World Youth Day 2019
                     • Taokotai'anga 2019
                     • Golden Ukalele Festival 2019              Aitutaki Day Celebrations

                    10                                                                                              Destination Development - Cook Islands Tourism Corporation
EVENT SUPPORT
Cook Islands Tourism Corporation continues to strengthen our partnership with the Ministry of Cultural Development to support
cultural events. These events add to the value of a visitors experience in the Cook Islands. The inaugural Golden Ukalele Festival was

                                                                                                                                          EVENT DEVELOPMENT
held from the 16-21st of March 2019 and was a mixed success with 3 bona fide international teams present. Pursuit in Paradise on
Aitutaki was held at the end of March where we supported the costs for a photographer to the event. Support was provided to two
young aspiring Cook Islands Chefs to take part in the Pacific Rim Global Chefs Competition event in Melbourne. Both chefs took
out 4th place in their respective categories taking out the Bronze medals for the Cook Islands
    PURSUIT IN PARADISE                        PACIFIC RIM GLOBAL CHEFS                         GOLDEN UKALELE FESTIVAL
                     35+
            competitors
                                                         COMPETITION
                                           Young, local aspiring chefs take out Bronze                      200+
                                            medals for the global chef's competition              people at the finale awards event

Destination Development - Cook Islands Tourism Corporation                                                                           11
TOURISM ENTERPRISE DEVELOPMENT & INDUSTRY STANDARDS

                   COMMUNICATIONS AND COMMUNITY
This strategy includes providing tourism enterprise programs to meet the needs of the
  industry. Community engagement includes projects designed to positively engage
     communities and government agencies to address issues impacting tourism.

                         EDUCATION AND TRAINING
This strategy is to increase hospitality industry education opportunities available in the
Cook Islands. This will encourage youth to stay in the country to train and work rather
  than emigrate. This will also improve standards of service and experience delivery.
VAKA PRIDE COMPETITION
The Vaka Pride competition has completed
                                               VP committee inspecting
12 rounds since its launch in 2015 with em-
                                               Matthew Mokoroa plantation
phasis this year for judging on public facili-
ties/areas, cyclone shelters, water stations
and agricultural sites. The Vaka Pride Com-
mittee has expanded to include the Minis-
try of Agriculture to gain their expertise on
agricultural practices which is becoming a

                                                                                                                         TOURISM ENTERPRISE
                                                                                                                           DEVELOPMENT
regular focal area. This is to ensure a wider
and relevant stakeholder engagement and
the recognition of managing destination
issues more collaboratively and effectively.
                                                                            VAKA PRIDE HAS
                                                                              COMPLETED
                                                                                1
                                                                             SUCC
                                                                                  2
                                                                                 ESSFUL
                                                                               ROUNDS

MOA rep inspecting Garry Tangiiti plantation Enuamanea Hall Water Station          Calvary Hall (Cyclone Shelter)
Destination Development - Cook Islands Tourism Corporation                                                          13
TE VAKA O RU COMPETITION
                     Te Vaka O Ru (TVOR) competition on the
                     island of Aitutaki has made good progress
                     with emphasis this year placed on waste
                     disposal and replanting of trees. Amuri
                     Sports Club most recent initiative to mi-
                     nimise the use of plastic bags on the island
                     is the production of cloth shopping bags.
TOURISM ENTERPRISE

                     They are currently in the process of pro-
  DEVELOPMENT

                     ducing more bags to eventually be sold at
                     the local stores.
                                                                    Amuri Sports Club cloth bags

                     14                                                                            Destination Development - Cook Islands Tourism Corporation
TE IEIE O TE ORAU
Te Ieie O te Orau (TIOTO) on the island                      village. The second round focused on the       to its original historical state and the main-
of Mauke was the newest addition to our                      beach coves of Mauke where the commu-          tenance. TIOTO committee is made up of
community programmes for the year                            nities would take ownership of the beach       representatives from Infrastructure Cook
with its launch in October 2018. Since its                   coves through cleaning initiatives and the     Islands, Ministry of Agriculture, Ministry
launch TIOTO has completed 3 successful                      rebuilding of beach huts for example. The      of Marine Resources, Mauke Youth, Na-
rounds with the first round of judging fo-                   third round focused on historical sites with   tional Environment Service and the com-
cusing on maintenance and upkeep of each                     emphasis placed on how close it is returned    munity.

                                                                                                                                                              TOURISM ENTERPRISE
                                                                                                                                                                DEVELOPMENT
                                                                                                NEW
                                                                                              PROJECT

Oneroa Beach placed first for Mauke                          Agricultural production                        Well maintained public areas
beach coves
Destination Development - Cook Islands Tourism Corporation                                                                                               15
COOK ISLANDS TOURISM COMMUNITY ATTITUDES TOWARDS TOURISM SURVEY
                     Launch of the Cook Islands Tourism Community Attitudes towards Tourism Survey in September 2018 reached approximately 7% of
                     the total population of the country. Over 900 completed surveys were collated by the end of the survey period to a range of ques-
                     tions exploring the relationships between community and tourism from a number of perspectives including economic, cultural, envi-
                     ronmental, and in terms of quality of life.
                          DO YOU THINK THAT TOURISM IS GOOD
                                FOR THE COOK ISLANDS?
                              NOT     NO
                              SURE    1%
TOURISM ENTERPRISE

                                6%
  DEVELOPMENT

                                                     YES
                                                     93%

                                Website address for Survey Report:          Poppy Doherty receives the grand prize as winner of the final draw for her partici-
                           https://www.nztri.org.cook-islands-resources     pation in the community survey
                     16                                                                                                Destination Development - Cook Islands Tourism Corporation
TOURISM WEEKS: MANA TIAKI AND KIA ORANA WEEK
World Tourism Day was celebrated across
the globe on the 27th of September 2018
with the theme being "Tourism and the
digital transformation." The week consisted
of a number of activities which included
the launch of the Cook Islands Community
Attitudes toward tourism survey and the
launch of a digital element to the Raemaru

                                                                  TOURISM ENTERPRISE
                                                                    DEVELOPMENT
hike. Mana Tiaki week was held from the
1st – 5th April and consisted of activities at
the Maire Nui Park, a Mana Tiaki expo, the
launch of the Mana Tiaki Eco Certification
and a presentation on Cook Islands Tour-
ism research by Professor Simon Milne.
Kia Orana week was held on the week of
the 10th of June starting with a celebration
of the A1 Meitaki awards for Rarotonga,
Tereora College Careers Day Expo and the
A1 Meitaki Awards ceremony in Aitutaki.
All events were well attended and covered
by local media.

Destination Development - Cook Islands Tourism Corporation   17
KIA ORANA VALUES MEDIA BUY
                     Kia Orana Values campaign continued           Kia Orana Values media buy 48 Kia Orana
                     through presentations and                     television commercial runs, 300 radio
                     visitations by the Kia Orana Ambassadors.     advertisements, 12 Kia Orana Values print
                     In July 2018 – June 2019 there were 12
                     Kia Orana Values presentations to over
                                                                   advertisements.
                                                                                                                      Kia Orana!
                                                                                                                      Play your part in the Kia Orana campa
                                                                                                                                                              ign

                                                                                                                      • Greet everyone with Kia Orana
                                                                                                                                                 Make it MEITAKI...

                     245 participants.                                                                                • Answer the phone with Kia Orana
                                                                                                                                                 • End your emails with MEITAKI
                                                                                                                                                 • Orana
                                                                                                                      • Start your emails with Kia  After you've served a customer say MEITAKI

                                                                                                                      • Wear your Kia Orana smile• End   youray
                                                                                                                                                     everyd   phone calls with a MEITAKI

                                                                                                                      • Dress in Kia Orana wear• everyd   ay received exceptional service don't just
TOURISM ENTERPRISE

                                                                                                                                                    If you've
                                                                                                                                                               here,say MEITAKI MAATA
                                                                                                                                                    say thank you,
                                                                                                                       • Share your Kia Orana spirit everyw
                                 KOV Presentations
  DEVELOPMENT

                                                                                                                                                 • When someone says "How are you?" don't just
                                                                                                                          even online!                  say "good", say "MEITAKI"

                               (July 2018 - June 2019)                                                                                   na
                                                                                                                          Show your ITSmaALL
                                                                                                                          say kia ora        GOOD When
                                                                                                                                      na MEITAKI
                                   CITC Mainstore                                                                                 we say  MEITAKI

                                   Ports Authority
                                Avarua Primary School              Kia Orana Ambassadors                             Kia Orana Value A6 Cards
                          Miss Cook Islands contestants 2019
                               Coral Sands Apartments
                                 Daydreamer Resort
                                   Club Raro Resort
                                Muri Beach Club Hotel
                          Polynesian Rental Cars & Bike Hire
                             The Edgewater Resort & Spa
                                  The Islander Hotel
                              Te Uki Ou Primary School           Aunty Nan presenting the Kia Orana Values to the staff of Polynesian Rental Cars & Bikes
                     18                                                                                                  Destination Development - Cook Islands Tourism Corporation
CAREERS DAY
Cook Islands Tourism took part in two careers days this financial year. In September 2018 Cook Islands tourism took part in the Tereo-
ra College careers expo to show the importance of Tourism in commerce and the large role it plays in our economy. In June 2019,
Cook Islands Tourism alongside other businesses and government agencies again joined the Tereora college careers expo but this time
other schools were able to attend. Both career days provided an opportunity to interact and engage with the students as well as build a
potential intern database.

                                                                                                         56 STUDENTS
                                                                                                       REGISTERED THEIR

                                                                                                                                          TOURISM ENTERPRISE
                                                                                                                                            DEVELOPMENT
                                                                                                      INTEREST TO WORK
                                                                                                         IN TOURISM

Destination Development - Cook Islands Tourism Corporation                                                                           19
KIA ORANA CUSTOMER SERVICE COURSE
                     The Kia Orana Service (KOS) course is an extension platform of Kia Orana Values focusing on basic customer service principles giving
                     it a Cook Islands flair. This 3-hour non-accredited course was delivered at both the Cook Islands Tertiary Institute (CITTI) campuses
                     across Rarotonga and the southern group islands and when specifically requested at students workplaces. All participants received a
                     joint Cook Islands Tertiary Training Institute & Cook Islands Tourism Corporation Certificate of Completion.

                      "This class has inspired me
                     to learn more of my culture"
                          Kia Orana Customer Service Report May 2019
TOURISM ENTERPRISE
  DEVELOPMENT

                             TOTAL PARTICIPANTS
                                  KOS 2019
                              RAROTONGA #281
                               AITUTAKI #57
                               MANGAIA #23

                     20                                                                                              Destination Development - Cook Islands Tourism Corporation
AUCKLAND INSTITUTE OF STUDIES DIPLOMA PROGRAMMES
The Cook Islands Tertiary Training institute is contracted to deliver NZQA approved
courses through the Auckland Institute of Studies. They will be delivering the following
courses from Semester 2 2019.
• Level 5 Diploma in Hospitality Management
• Level 5 Diploma in Travel & Tourism
                                                               THE FUNDING PROVIDED TO
                                                             CITTI WILL GO TOWARDS
                                                                                    THE
                                                             COURSE MATERIALS, STUDEN

                                                                                                                                                TOURISM ENTERPRISE
                                                                                      TS

                                                                                                                                                  DEVELOPMENT
                                                              REGISTRATION - NZQA AN
                                                                                     D
                                                                     TUTOR FEES

   Danielle Cochrane Secretary of Education and Dr Semisi Taumoepeau Director of Pasifika Studies and Relations at Auckland Institute of
                                       Studies visit Cook Islands Tourism to launch the programme.
Destination Development - Cook Islands Tourism Corporation                                                                                 21
STRATEGIC PLANNING
        This section provides an overview of scoping reports commissioned by
       Cook Islands Tourism outlining recommended long term infrastructure
        upgrades and investments into the destination. These scoping reports
     have recently included the upgrades and investments needed for Pa Enua
     tourism development. Funding in this pillar has also been used to support
      regional marketing efforts, and extra statistics and research programmes
                         required for international marketing.

22                                                             Destination Development - Cook Islands Tourism Corporation
PRODUCT DEVELOPMENT
A visit to Mauke in October 2018 for in-                     A visit to Atiu in November 2018 was
dustry update with Koutu Turoto o Mauke,                     organised for Director of Sales and
content gathering for Cook Islands Tourism                   Marketing and Digital Executive conduct
website, brochure development and                            familiarisations for five new tours, site in-
imagery updates.                                             spections, A meeting with the Atiu Tourism
                                                             Industry Council and Atiu Island Govern-
                                                             ment, were also held with a focus on the
                                                             digital strategy.
                                                                                                                    Atiu Tourism Industry Council and Island Government

                                                                                                                    A visit to Aitutaki in March 2019 for two
                                                                                                                    digital workshops. Topics covered included

                                                                                                                                                                               STRATEGIC PLANNING
                                                                                                                    social media marketing and smartphone
                                                                                                                    photography and videography. They were
                                                                                                                    delivered by the Digital team from the
                                                                                                                    Marketing division in conjunction with Des-
                                                                                                                    tination Development.

Tangata Ateriano on tour with visitors in Mauke              Daniel Fisher Digital Coordinator showing staff from
                                                             Pacific Resort Aitutaki
Destination Development - Cook Islands Tourism Corporation                                                                                                                23
CRUISE INDUSTRY SUPPORT - SOUTH PACIFIC CRUISE ALLIANCE
                     The strategy here is to increase the number of cruise ship visits to the Cook Islands with an emphasis on smaller cruise ships and ex-
                     pedition cruise to the other islands apart from Rarotonga. Attendance by Cook Islands Tourism of Seatrade Cruise Global the largest
                     annual cruise expo, is supported under this programme. This includes membership of the South Pacific Cruise Alliance which meets
                     at Seatrade. South Pacific Cruise Alliance creates partnerships with other destinations to create international itineraries. Cruise ship
                     calls increased from 16 in 2017, to 26 in 2018, and so far in 2019 there have been 13 successful calls.

                      SEATRADE CRUISE GLOBAL 2019                                                    CRUISE SHIP PASSENGERS INCREASE

                                                                              ARRIVED ON SUNDAY

                                                                                                                                                        2017
                                                                        OPERATE AT ARORANGI JETTY
                                                                                                                                                        2018

                                                                        CANCELLED DUE TO WEATHER
STRATEGIC PLANNING

                                                                                    STAY/OPERATE

                                                                                         Rarotonga

                                                                                          Aitutaki

                                                                                                     0   5      10         15        20         25         30
                                                                                                                 TOTAL
                                                                                                             DISEMBARKED          2017 | 6,274
                                                                                                             PASSENGERS           2018 | 9,856
                     New information guide produced for Seatrade 2019
                     24                                                                                                         Destination Development - Cook Islands Tourism Corporation