DON BOSCO SCHOOL E-MAGAZINE - 15 August 2020 Our School Main Feature Coping with
Page content transcription
If your browser does not render page correctly, please read the page content below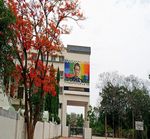 DON BOSCO SCHOOL
 E-MAGAZINE
 15 August 2020

 10th Anniversary of
 Our School

 Main Feature
 Coping with the
 Coronavirus
 Pandemic Lockdown

 Read about the
 Patron of our
 school's Red Group
 St. Mary Mazzarello
Don Bosco School, Bandlaguda
 2020 Volume 1 Issue 2

TABLE OF CONTENT
MESSAGE FROM THE PRINCIPAL ---------------------------------------------------------------------------------------- 4
MESSAGE FROM THE VICE PRINCIPAL -------------------------------------------------------------------------------- 5
EDITORIAL TEAM -------------------------------------------------------------------------------------------------------------- 8
SCHOOL NEWS AND EVENTS---------------------------------------------------------------------------------------------- 10
ON THE WAY TO SILVER... ------------------------------------------------------------------------------------------------- 11
MY JOURNEY AT MY SCHOOL ------------------------------------------------------------------------------------------- 19
OUR SCHOOL ------------------------------------------------------------------------------------------------------------------- 20
COPING WITH CORONAVIRUS ------------------------------------------------------------------------------------------- 21
PRODUCTIVE DURING LOCKDOWN ------------------------------------------------------------------------------------ 26
BEST OUT OF WASTE -------------------------------------------------------------------------------------------------------- 28
MEET THE ARTIST ------------------------------------------------------------------------------------------------------------- 5
CREATIVE WRITING --------------------------------------------------------------------------------------------------------- 10
POETRY --------------------------------------------------------------------------------------------------------------------------- 12
SCOUTS AND GUIDES TRAINING AND CERTIFICATION PROCESS ------------------------------------------ 13
AMAZING FACTS ABOUT INDIA ------------------------------------------------------------------------------------------ 15
MOTHER MARY MAZZARELLO PATRON OF THE RED GROUP OF OUR SCHOOL -------------------- 17
DON BOSCO SOCIAL ACTION COMMITTEE ------------------------------------------------------------------------- 18
ENVIRONMENTAL INITIATIVES AT DON BOSCO SCHOOL ---------------------------------------------------- 19
BOOK REVIEW------------------------------------------------------------------------------------------------------------------ 20
THE SALESIAN NOBLE LAUREATE ------------------------------------------------------------------------------------- 21
ART GALLERY ----------------------------------------------------------------------------------------------------------------- 21
THE GREY DIARY COMPILATION --------------------------------------------------------------------------------------- 23
ART GALLERY ------------------------------------------------------------------------------------------------------------------ 25
MEET THE ARTIST ------------------------------------------------------------------------------------------------------------ 26
PHOTOGRAPHY ---------------------------------------------------------------------------------------------------------------- 32
ART GALLERY ------------------------------------------------------------------------------------------------------------------ 34
CAREER BUILDING ----------------------------------------------------------------------------------------------------------- 35
HINDI SECTION----------------------------------------------------------------------------------------------------------------- 37
TELUGU SECTION ------------------------------------------------------------------------------------------------------------- 39
TEACHERS' CORNER --------------------------------------------------------------------------------------------------------- 42
MEMORIES ----------------------------------------------------------------------------------------------------------------------- 45
WORKING BEHIND THE SCENES ---------------------------------------------------------------------------------------- 49

 3
Message from the Principal

 It gives me immense joy to announce that we are coming up with second
 series of E-magazine of our school, which will encapsulate varied
 experiences of our learners-community. Let me at the very outset
 congratulate heartily Madam Christine for her yeoman's job in
 conceptualizing this noble work and realize it. My hearty congratulations
 to the dedicated team of budding-editors, contributors, teachers who
 motivated the students towards this noble achievement. It is indeed an
 added feather to the cap of Don Bosco School.

 "When the going gets tough, the tough gets going." The entire humanity is in a state of unprecedented
 flux due to the Covid-19. The pandemic situation has really pushed us into troubled waters, where the
 emotional and family ties, economic progress, religious faith and sentiments, availability of basic necessities
 of life, learning procedures and health-care have been succumbed to. It has levelled all, making the rich and
 poor, the powerful and the powerless, the celebrities and the anonymous stand on the same platform of
 vulnerability. May we have sufficient discipline to keep this pandemic from touching our homes and family
 members. Let us learn that WE are not in control of everything but it is the Almighty GOD who controls
 everything and has answers for everything. May this situation make us more humble and humane in sharing
 our resources and treating the other with dignity and respect especially the ones who are suffering.
 Pope Francis, the head of the Universal Catholic church has declared this year (24th May, 2020 to 24th
 May 2021) as the year of "Laudato Si" (Environmental protection). He poses a question, "What kind of world
 do we want to leave to those who will come after us, to the children who are growing up?" Let us answer this
 query of the Holy Father earnestly by treating our earth and environment with respect so that it continues to
 be a healthy habitat for life. As educated world-citizens let us be informed and become implementers of Dos
 and Don'ts in environmental care.
 We, Don Bosco School, Bandlaguda, have entered into the Decennial year of the existence of our
 school. May this milestone keep us glued to the Spirituality of Education handed on to us by our patron Don
 Bosco. May we become convinced LIFE-LONG-LEARNERS in caring for mother Earth, making every
 student, parent, teacher and associate journey from I-It to I-Thou in relationship with God, Persons and Nature.
 May this endeavour bring out the best in the students. Let us devour the contents of this E-Magazine
 series and be enriched.
 Fr. G. Chinnababu M.A., B.Ed.

 Principal
 Don Bosco School, Bandlaguda

 4
Message from the Vice Principal

 My Experience With "The Growth of Don Bosco"

Keeping up with the objective of providing quality education and better prospects for the young
ones, the shift of Don Bosco school's education system from "learning by rote" to "learning by
understanding", integrating innovations in pedagogy and inculcating values among young
learners in interdependent society have been observed by me since 2014, the year in which my
association started with Don Bosco family.
Don Bosco exemplifies the saying, "Where the Mind Is Without Fear", the path of learning in
Don Bosco is stress free and enjoyable.
The green ambience and vast ground makes one "feel awake" and excited about starting the
day.
I believe in the philosophy of "work is worship" which is supported and strengthened by my
colleagues. Their tireless efforts and hard work during this decade are the supporting pillars of
our school.
The school's newly constructed building provides golden opportunity for the parents who have
been running from pillar to post to get admission into the school for their young learners.
The consistency of cent percent pass results in Class X board exams makes me proud and I wish
the same glory to be continued in the future.
 I am very much pleased to convey my sincere felicitation to all the members of the Management,
the Principals who stood beside me in my journey. They provided me with a uniqueness of
harmony in partnership. I wish the same successful journey in the future.

Truly yours
Sujatha Devi
Vice Principal
Don Bosco School, Bandlaguda
 5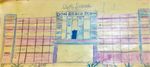 Gandhiji's Talisman

"I will give you a talisman.
Whenever you are in doubt,
or when the self becomes too much
with you, apply the following test.
Recall the face of the poorest and
the weakest man whom you may
have seen, and ask yourself, if the
step you contemplate is going to
be of any use to him. Will he gain
anything by it? Will it restore him
to a control over his own life
and destiny? In other words, will it
lead to swaraj for the hungry and
spiritually starving millions?
Then you will find your doubts
and your self melt away."

 7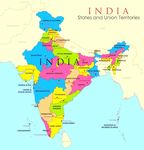 Editorial Team

Greetings everybody! I am Akshara Reddy from Class IX-Jasmine. I have an
interest in creating something new and art /drafting is my passion.

There are many memories that I have in this school but mainly whenever I think of
those, I am reminded of the field trip to NIRD with my classmates as the best of all.

My aim in life is that I want to become a doctor.

 I am a person who is positive about every aspect of life. There are many things I like to do,
 to see and to experience. I love to dance and am pursuing a course for it. My hobbies are to
 watch movies, listen to songs, play football and read story books. One of my favourite books
 is Harry Potter. I love all the characters. I am very interested in art and craft. I respect my
 teachers and parents.

 I love nature, and am inspired by my father who has grown many plants at our home. Every
 morning when I see a flower, I feel just awesome and it makes my day wonderful. My dream
 is to make a big house, so that we all siblings can stay together. –Elina Naveen Sah Class 9
 Lotus

 Hey there, I am Ajmal Ahmad S.K, of Class 9 Lotus. I am a person who is always busy with
 Physics and enjoys doing numerical in Physics. Whatever I do in my life, I try my best to do
 it perfectly. And now! I think you must be wondering why I love Physics so much, well…
 that's because I feel that Physics is simply magical.

 I love to paint on a canvas, though I am a beginner I am a very good 3D artist. I've been
 doing art right from my childhood. I love reading books especially whenever I visit the
 library, I search the whole library searching for Geronimo Stilton books. I really love reading
 them. I love listening to songs and singing. I aspire to become a PARA COMMANDO (as an
 officer) and earn the Maroon Beret.

 Hi all, I am Bindu Sai Gunturi of Class 9 Jasmine. I am a part of our school's
 magazine editorial board. I am a sportsman. I excelled in karate and now can proudly
 say that I am a black belt owner. I also am a shooter and I have won lot many medals
 in this particular sport. I personally like reading comics and listening to songs. In
 the beginning, I also tried to learn music and learned to play a keyboard a bit. I also
 got into Scouts. I aspire to become a chemist who works in the army and also an
 actor.

 8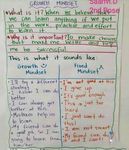 Shlok Deshmukh studies in Class 9 Lotus. He loves to read during his
 free time. He is a member of our school choir and has won awards in school
 competitions which includes first place in the Poetry Recitation
 Competition and second place for the Declamation contest last year

This issue is dedicated to Mother Mary Mazzarello, Patron of the Red Group of our school and to all
Doctors, Nurses, Healthcare Providers, Caregivers and Research Scientists who are working
tirelessly to help Coronavirus patients.

 The Editorial

With the joyous occasion of Don Bosco School completing 10 years this year, we were looking forward to
presenting a very special 10th Anniversary issue but then the COVID pandemic hit us and like most situations
around us we had to learn to adapt.

We are proud to share with you our second issue of Don Bosco School's E-Magazine 2020-2021. In this issue,
we celebrate 10 years of Don Bosco School, Bandlaguda and also share with you the innovative ways in which
our students have kept themselves busy during the lockdown. It is truly amazing to see a lot of diverse talent.

The aim of this magazine is to showcase the talent of our students which we hope will inspire students to contribute
towards forthcoming issues. We hope you enjoy reading our school's Second E-Magazine!

 HAPPY INDEPENDENCE DAY!

 9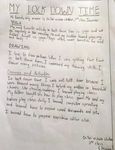 School News and Events
CBSE CLASS X RESULTS

Don Bosco School has consistently achieved a 100 % pass rate in the CBSE Examinations over the past five
years. We are happy to announce that our 2020 batch of students have once again achieved excellent results
in their exams. The top scorer is Zainab Mohammed Shabbir followed by Allam Tony Nishithareddy and
Amalu Tom. Congratulations Zainab, Tony and Amalu, we are very proud of you!

 Zainab Mohammed Shabbir Allam Tony Nishithareddy Amalu Tom

Congratulations to all our students in the graduated batch of 2020. We wish you the very best for your
further studies and career plans.

Students Rebuild Hunger Challenge

Don Bosco School participated in a global social service initiative to provide relief for underprivileged
children during the COVID Pandemic. The Students Rebuild Hunger Challenge encouraged students to
participate in a fundraiser where for every creatively done recipe sent the Bezos Family Foundation donated
$ 6 to charity organizations like UNICEF, Mary's Meals, Save The Children and No Kid Hungry.

We are happy to announce that our school raised $1254 (Rs. 90,000 approx.) with 156 students contributing
297 recipes for the Challenge. In total, $ 2.3 million dollars was generated by the Foundation to support over
230,000 children globally. The highest contributors in our school were: Elina Sah (9 L) followed by Joshitha
Gangam (9 L) and Tanvi Sah (6 R). Thank you very much to our students, teachers and parents and to our
principal, Rev. Fr. Chinnappa, for wholeheartedly encouraging and supporting this social service endeavour.

Don Bosco School's E- Library

Don Bosco School has launched an online library so students can continue reading books during the lock
down. We hope that children make good use of this initiative where they have access to daily newspapers,
educational books, a wide range of online story books, audio books and books in Hindi and Telugu too.
Students can access the e-library through our school web site. Link: Don Bosco School E-Library

 10
On the Way to Silver...
 The best part of any school is its children. Our school started in the year 2010, with a small group of 60 students
 and 2 teachers. Over the years as the number of teachers increased... Don Bosco School has grown into the
 school we are so grateful to have today as it celebrates its 10th Anniversary.

 ℍ ℝ ℝ ℍ ℝ ℂℍ ℝ ℕ ℕ ℝ ℂℍ 

 riyadarshini Teacher (10 years) I observe that over these years the enthusiasm of the
 students to perform is consistent and in fact increasing. My experience in this school is
 rich with a variety of student-teacher interactions. Following the Don Bosco way of
 Education system is another beautiful thing about the school which makes the school a
 joyful place.

Swarnalatha Teacher (10 years) When I joined, the school had just started with
classes till 6th and a total strength of 120 students. The reason for the tremendous
growth in fame and in strength for the school is based on the logo BE PERFECT IN
LITTLE THINGS. Each of us had a personal understanding with students that helped
them to grow holistically. I am proud and happy to work in this esteemed organization.
The school never compromised regarding discipline and academics. These two are the
backbone of the school. I wish that the coming years will give an opportunity for our
students to achieve high aspirations.

 allavi Teacher (9 years) I'm happy to work at Don Bosco School for the past 9 years.
 I became part of this family when its strength was 250. Under the able guidance of
 our fathers and the administration, with each passing year this institution has grown
 with our genuine efforts, hard work and dedication towards this institution. My
 colleagues by being friendly and my beloved students by showcasing utmost
 discipline have been a good team and are really cooperative in discharging my duties
 towards this institution. ...

 11
"అజ్ఞానాన్ని తొలగించి

 విజ్ఞానాన్ని పించి

 క్రమశిక్షను నేర్ప ించి

 జీవితాన్ని మిందుకు నడిపించేది విద్య "

 అటువింటి విద్య ను నేర్ప ించిన పాఠశాలను మనిం ఎప్పప డు

 మర్ి పోకూడదు .....

 నేను ఎింతో విజ్ఞానాన్ని నేర్చి కుని ఈ డాన్ బాస్కో స్కో ల్ని
 ఎపప టికీ

 మర్ి పోలేను. ధనయ వాదాలు డాన్ బాస్కో

 -రృష్వే
 ణ ణి

 Anitha Jaikumar Teacher (7 years) I am working here for 7 years. I never thought
 of Don Bosco School as my work place but always thought of it as a worship place.
 This school has given me a homely atmosphere. Working in Don Bosco has been a
 desire ever since my childhood because I have received a lot of values, knowledge as
 a student from a Don Bosco institution, Fatima Matriculation Higher Secondary
 School, Chennai (family of Mary Mazzarello).

Jaya Lakshmi Teacher (6 years) I have been working as a science teacher in this school
for 6 years. I feel great to work here as I have learnt so many things from school. School
always give us opportunity to Express ourselves. I am very thankful for that. I hope our
school grows more.

 Nithya Teacher (5 years) "Education is not the filling of a pail, but the lighting of a fire. They
 may forget what you said but they will not forget how you made them feel. All students can
 learn and succeed, but not in the same way and not in the same day. "My journey in teaching
 has been incredible with unforgettable memories right from the day one I began teaching to
 the tiny tots. As I look back the past 5 years, it has been a great learning, sharing and
 understanding with students and management of Don Bosco School, Bandlaguada. My
 heartfelt thanks and best wishes to each and every one working towards the success of the
 school and creating new bench marks in meeting the school's mission.

 12
Pushpa Teacher (5 years) Cherish your knowledge and skills to fulfill your
 dreams in life. You were a seed that has grown into a tree to provide for the needs
 of others."
 Be Humble like a Seed, Always Blossom like a Flower,
 Ever Flourish like Fruit;
 Happiness and Joy are within your reach."

Neelima Teacher (5 years) Don Bosco School - It is a proud moment for me to
witness its 10th Anniversary as a part of this school. Every day when I enter into
the school, the beautiful smiles of our students and the huge campus with
greenery all around fills me with a positive approach to do something better than
the previous day. Don Bosco raises socially conscious students who go on to
become responsible citizens. We have thoughtfully crafted a learning
environment in which all members feel secure in taking risks, asking questions
and exploring new things. We celebrate all the important days in the form of
variety activities in order to sensitize students towards the issues of importance
in society. Our school believes that through our motto - reason, kindness and
godliness we can achieve a holistic approach in our students in order to face a
competitive society. On this special occasion, I wish Fr Chinnappa and each and
every one who is a part of this great institution Happy 10th Anniversary.

 upriya Teacher (5 years) As the school is celebrating a decade, I just wanted to share
 some of my feelings with you all. Though it was a 5 year of journey in the school, there
 was an unconditional bond between the teachers and students with me. Especially with
 students, I have enough good memories. At the end of a school year, I often have
 students write letters to the following year's class. One student wrote, "Supriya teacher
 will never, ever let you fail." This was one of the best comments. That's why my
 favourite gifts are always students' comments.

 13
Swagatika Teacher (4 years) It is a school which is really invested in students
also in teachers for their overall improvement. Always encourages to have the
thinking hat on. Motivates to bring out the best from teachers. I have my fun and
memories which keeps increasing every passing year.

 Juliet Teacher (4 years) As Don Bosco loved working with the young the same
 way I too love being attached with the young kids. I have attended various teacher
 training programs
 and added my new ideas and transmitted the same to the children. I am fortunate to
 be a member of this Don Bosco Family where our experience and skills are given
 equal priority and recognition by the management. Teaching has been my childhood
 ambition, and I feel happy to explore the same with my students and I enjoy every
 moment of my time spent with them. Working with Don Bosco has helped me a lot
 in learning new methodology not only academically but also in real life. I promise
 to be consistent in delivering up-to the expectations of the management.

Udayashree Teacher (3 Years) It gives me immense pleasure as our Don
Bosco School Bandlaguda is celebrating its 10th anniversary. Since I started
my profession as a teacher, I learnt to accept challenges. I am overcome with
gratitude and awe at the passion and composure when I spend MY-TIME with
my students.

 Gayathri, School Admin (2 and a half years) I am glad to work with Don
 Bosco School which has very good values. Value based education can shape
 students' future and add purpose to their life. It helps them to learn to live the
 right way of life. And, coming to my work, all the staff is very much
 cooperative as part of my regular work.

 14
Christine Ma'am (2 Years): Don Bosco's courage and fortitude in overcoming
 hardships and depravation to his pioneering work in rehabilitating thousands of
 street kids and juvenile prisoners during the Industrial Era has had a profound
 influence on my life. It never ceases to amaze me that six months after praying at
 Don Bosco's tomb at Turin, Italy, I quite unexpectedly began to work for him. My
 initial plan was to work at Don Bosco School for a few months - yet here I am. It's
 a privilege and honour to have been a part of this institution and to have witnessed
 its exponential growth and its dedicated contribution to the local community. I wish
 the school every success in the years to come.

Divya Teacher I have spent over a year with the Don Bosco family. This one
year's experience has taught me a lot about what it means to be a teacher and
a lot about myself. I feel great pleasure to explore myself in this amazing
institute and I extend my heartiest wishes on publication of our second school
magazine.

 Kavitha, School Admin (One and a half years) My experience in Don Bosco
 school has been so fulfilling . The staff is so supportive and has encouraged
 me with open arms. Thank you.

Shilpa, School Admin (One and a half years) Blessed to have such
a magnificent school and an effective learning environment for holistic
growth. I'm thankful to all who are guiding me all the way.

 15
ℝ STUDENTS CLASS 9 and 10

 Christene Janet Watson 10 J (10 years) I joined Don Bosco School in the year 2011. These 10
 years, I had a very great experience by learning with joy. I hope this year would also be a
 memorable year of experience as my school is celebrating its 10th anniversary.

 When I joined the school, my first principal was Rev.Fr. Pondicherry Joseph, who was very kind
 and loving towards children. Rev. Fr. Suresh was my second principal, who inspired us by
 motivating and giving us opportunity to develop our hidden talents. Now my principal is Rev.Fr.
 Chinnappa, who guides us and teaches us in a humorous way. His way of teaching is admirable.

 I entered this campus as a flower bud and my school gave me all the petals of knowledge. I am
 happy to see the tremendous growth of my school. I got teachers in whom I found guidance,
 discipline, love and friendship who taught me values and put lot of colours in my life.

 I conclude that our school is a perfect example of St. Don Bosco's vision. My warmest
 congratulations and best wishes for the school's continuing success.

S. Rahul, 10 L (10 years) I am Rahul I have been in the school for 10 years. The school
has been a big part of my life. I have been taught to grow mentally as well as spiritually.
This is the specialty of the school; it not only teaches us lessons or chapters but it tries to
make us perfect in every aspect of our lives. I am thankful to all the teachers who taught
me everything.

Thankyou.

 Shrabani Samal, 10 J (7 years) "As I think about school, I am flooded with
 memories. The nostalgia, the excitement attached with my school will never
 leave me. I cannot believe that this is the last year of my school. Oh, how I am
 going to miss school! I would like to thank all my teachers and everybody
 connected to this school for giving me memories that I will cherish forever.

Abigail Samuel 10 J (3 years) I feel privileged to be here in this school. There is one
experience that I would like to share. When I came from Delhi for admission, I did not write
the test well and I felt that I would not be selected but by the grace of God, I am here. I do
not feel ashamed about this incident because for me, it is like a testimony. I would like to
thank everyone for believing in me and giving me a chance to prove myself. Not only
education, this school has taught me the real value of relationships which I was not too good
at. Thank You.

 16
Greetings everyone, I am P. Neha Evangelia of Class 10 L. I have completed
four years in this school and this is my fifth year. I thank my principal, teachers
and friends for guiding and supporting me in all the things. I learned many things
and am grateful and proud to be a student in Don Bosco School. I hope to learn
more wonderful things in this journey.

 T. Mansie Reddy, 9 L (8 years) "School is a building which has four walls with
 tomorrow inside." I am in this school for 8 years. I have learnt many things in my
 life. It's the best school not only in studies but even in various activities such as
 sports, TalentEase, literature etc. I have got many opportunities to show my talents
 one such opportunity was the Declamation competition where I won third place.
 Even we have the best teachers in our school. They are so caring and loving towards
 us. They encourage us, help us and even give suggestions to us. I have got the best
 school, best teachers and even best friends. We work together, study together, play
 together. I can say only one thing that" I am always proud to be in this school. Thank
 you to our principal and Christine Ma'am for giving me this opportunity to express
 my feelings about our school.

Joshitha Gangam, 9 L (8 years) I have spent 8 years in Don Bosco
School. I feel very happy to be a part of this school. There are so many
sweet memories spent in school. The best part is our school has unity and
I think of my school as my family.

 Aishwarya, 9 (7 + years) Thanks to everybody in Don Bosco for the warm
 and friendly atmosphere! I've had an unforgettable time in the school.
 Thanks a lot to DBS teachers for interesting lessons and I feel the progress.

 17
G. Anish Goud, 9 (7 + years) I am very proud to be in this school for the past
 years. This school is literally amazing. The best moment for me was when we
 went to NIRD. I enjoyed it a lot. My favorite teacher is Jayalakshmi teacher. I
 like the way she teaches, and she makes us understand the subject very well.

Anugnya, 9 (5 + years) It is the best school and teachers here are very friendly with
the students. The teacher whom I like the most is Priya teacher, the way she teaches
the subject...Wow! She makes it easy for students to understand the concept in a
practical way like performing experiments conducting assembly programmes and
many more. I have spent almost 5 years at DBS I felt it more as a home rather than
school. One of the best memories is when I gave a speech on Father's Day and my dad
felt very proud about it, that was the best moment.

 Vanshika, 9 (4 + years) This is the best school I've ever studied in. I have
 many memories in this school and also much attachment for this school.
 My favourite teacher is Sushma teacher because she is a friendly teacher
 who mingles with all the students and she is a teacher who encourages us
 to study by giving sweets and treats.

 - Compiled By kshara Reddy, Class 9 J

 18
My Journey at My School

I am Ashwadh of Class III. I joined the school in the year 2017 when I was in the
UKG. At that time our class was in Birdy building. I made a lot of friends and had
fun in the school. In that building we played with rabbits in the break hours.

 My first teacher was Prasanthi Teacher in this school and my first friend was
 Goutham Kumar in the class. Prasanthi Teacher taught so many activities in the
 class. At that time our principal was father Suresh. He visited the class regularly
 and shared so many things with students.

During UKG, we visited the Zoo Park, which is the place where we enjoyed a lot.
Later, in the 1st Class, we shifted to the Main Block, all the teachers were very
helpful and they conducted so many activities for learning. The best part of our
school is our playground. During the break hours we played a lot and rushed
towards the games room to take a ball.

 Finally, I thank my parents; they have chosen the right school for my
development. I also thank my teachers because they taught lots of things to me.

By S. Ashwadh Reddy, Class 3 Jasmine

 19
OUR SCHOOL

Hi friends, it's Jatin Sai from 3rd Jasmine. This is our school DON BOSCO SCHOOL. It is a very big school,
looks beautiful. Teachers teach nice in the class and take care of us. Our Principal also takes care of us. Our
school has a very big play ground. We play lots of games in the playground.

With the help of teachers, we gain lot of knowledge.
They encourage the students to participate in lots of
extracurricular activities. I learned drawing, painting,
karate an improved my skills. Our school is caring and
a super school.

These are some drawings and paintings done by me.

 By Jatin Sai, Class 3 Jasmine

 20
Coping with Coronavirus
We asked our students to tell us about any new skill that they had learned during the Coronavirus lock down
and we received an overwhelming response! We are happy to share with you the work sent by students. Many
students sent in their art work which is also displayed in this issue.

 By K. Thakshith, Class 7 J
 By A. Aashritha, Class 5 Rose

 By D. Kenanison, Class 5 Tulip
 By H.N. Kruthi, Class 3 Rose

 By K. Vivek Ashrith Reddy, 7 J 21
 By P Varshitha, Class 5 Rose
Coping with the Coronavirus Lock Down

Class 10 students expressed their thoughts and feelings about the Coronavirus lock down and the impact
it has had on their lives in the form of a diary entry.

 Sunday 27th July, 2020

 10:00 p.m.

 Dear Diary,

 These days, there's just one topic to discuss and that is COVID-19. Whether you're talking with your family or
 friends the word COVID would definitely come up. Its impacts are huge. Coronavirus has led to a world economic
 depression since the people are not able to cope up with it, they have lost jobs, lost their businesses etc., and they
 are even committing suicide. This also has a local impact. People are not able to meet each other whether it is a
 funeral or a wedding, and this has led to many strained relationships.

 Life was going very well, full of joy and all of a sudden, this pandemic came and turned it into sorrow. Countries
 are locked down; it feels like we are trapped in an itty-bitty living space. Our prime minister, Mr. Narendra Modi,
 is trying his best to keep people safe, as he gave the orders of lockdown but after a 3 month lockdown, our PM
 gave the orders of commencement though not fully but on a condition that people should strictly obey the rules of
 social distancing, wearing a mask etc.

 Death is a word when heard gives us goosebumps. To watch and hear of so many people's death is not an easy
 job. People have lost their friends, families and so on. I feel so devastated, though I know everyone has to die one
 day. We must not lose hope, as it is said that everything is done for a purpose, maybe God did this for a better
 outcome.

 This lockdown has also taught me the way to be close to your family, to share things with them and me being the
 world's biggest introvert, I now feel being an extrovert is not too bad. Not only moral values, I have also learnt
 educational values. For example, I am learning Hebrew language. We cannot decide our future because we do not
 know what the future holds for us, but we can try to be brave and overcome this devastating time. Soon this will
 pass away, leaving a great impact in our hearts, but we now will get into a new phase of life. A new beginning for
 everything, with a big smile on our face, we greet the new world.

 Abigail
 22
 Abigail Samuel, Class 10 Jasmine
23rd July, 2020

4:00 P.M

Dearest Diary,

I've been wanting to write for days and finally got the time today (well I do have a tight schedule...). There is so
much to write that I don't know if it will fit. Ok, let's try to be concise. First of all, I've been stuck at home for
a long time and that's because of the pandemic that broke out (Coronavirus Pandemic). The virus, Corona virus,
is highly contagious microbe which has the ability to suspend itself in the air for nearly 8 hrs. This virus infects
the person's respiratory system which if it is a serious case, leads to death.

So now you know why I've been. Stuck at home. This pandemic has led to despair, fear and helplessness among
people. Now you can find people wearing masks at all times. It has been due to this that we are having online
classes instead of the regular school ones. This reminds me of the first chapter of our 9th English course (about
schools in the future).

Like people say, everything has two sides. The bright side of this pandemic is that I have got plenty of time to
revise and also improving my writing skills (though I've been busy for the past few days). Let's not forget the
fact that the health workers are working round the clock while risking their lives. I would like to thank them
from the bottom of my heart. Let's just hope that the pandemic ends soon because, honestly speaking I've been
confined to my home and this experience will last me for a life time.

Hope I will be able to write soon. Bye!

With love,

Shrabani

Shrabani Samal, Class 10 Jasmine

 23
24 July 2020, Friday

2:30 pm

Dear Diary,

The COVID-19 pandemic is an ongoing pandemic of the coronavirus. It's first outbreak was in China Wuhan
and now it has been reported in more than 188 countries with more than 6 lakh deaths. The spread of this virus
in India has resulted in a total lockdown in the country. This has led to the closing of schools, offices, malls,
theatres and has forced people to stay in their homes.

Staying at home was really hard for me. As the cases rose in India, I felt devastated and was deeply concerned
about the plans of the govt to overcome this pandemic. Knowing that the lockdown will last long I started
discovering different hobbies to keep myself occupied. They included painting, reading, listening to music, etc.
I personally think that this crisis has put the govt to test. Many countries have failed to control the spread. At
this time the police and the healthcare workers are working really hard and are risking their lives. Many people
have lost their jobs and the economy of our country is disrupted. There are some states like Kerala where the
cases are being controlled, PDS were running well and they prospered in sending the refugees and migrants
safely to their states whereas many of the refugees in other states died due to hunger and starvation.

I hope that that the vaccine for this virus is discovered quickly and also that people return to their jobs and lead
a happy life like they had before.

Tom

Tom Thomas, Class 9 Lotus

 24
23rd July 2020

10:15 AM

Hi Diary!

The coronavirus has transformed my life very much. Schools are closed and this is the last year of my school
life. The virus has caused a lot of damage.

As for me personally, it has taught many things. It has taught me what are all my personal likes and dislikes. It
has taught me how "small things give us a big impact in our life". It has given me the time to contact and spend
time with my old friends. I have learnt so many things like yoga, keyboard, cooking, painting and a very special
interest that is writing in this diary.

I have a great trust, faith and hope in God that one day we will rush back to school, wake up early, do our
studies and play with my friends, until then you will be my friend.

With lots of love,

Janet

Christene Janet Watson, Class 10 Jasmine

 "Due to this virus we are not allowed to go out now so
 for this Raksha Bandhan we prepared rahkis at home."

 - Dakshayani Turupu Class 10 J

 25
Productive During Lockdown

My journey of the COVID19 lockdown period began with great panic because of the whole COVID-19 situation. I began
to feel bored during the initial days of the lockdown. In the very beginning, it was very difficult for me to cope with this
situation because I had been missing my friends, school and teachers. When I understood the need of this critical hour was
to not panic about the C0VID 19 situation, I realized that I need to divert myself from this pandemic situation and do
something productive during this time. I began with writing down the skills I wanted to learn few of them being; Coding,
Abacus, Vedic maths, Japanese, Logical reasoning/quantitative aptitude and many more.

I've learned:
 1. Abacus: learnt level 1 of abacus completely online and that too free of cost. I'm looking forward to learning the
 other 7 levels of Abacus as well. My goal in this journey is to master abacus visualization.
 2. Vedic Math: learnt the arithmetic level of Vedic maths completely online and free of cost. I am looking forward
 to learning the other branches of vedic maths tricks such as algebra etc.
 3. Quantitative Aptitude: learnt the basics of quantitative aptitude and tricks required to secure well in competitive
 exams. I am looking forward to learning the other advanced branches of quantitative aptitude as well.

 I am learning:

 1. Coding: I have started off with learning coding by learning (currently) the C programming language. Then I will
 learn python and build my own android app (This is originally my older sister's idea and that is to connect farmers
 and consumers on one platform so that farmers can sell their products directly to the consumers without any
 middlemen involved. My sister's already working on this, my goal here is to contribute and help my sister with
 her amazing idea).
 2. Logical Reasoning: I began learning logical reasoning. There is still much to explore in the sphere of logical
 reasoning. The interesting fact is that after learning a few branches of logical reasoning, I have developed a new
 productive version of myself.
 3. Japanese: I started learning Japanese with the Japanese alphabet system which includes: Hiragana, Kamji,
 Katakana and Romanji. I am trying to master the Japanese alphabet system and then learn how to communicate,
 speak fluently and write Japanese. The reason I am learning Japanese is because I want to understand Anime
 (Japanese cartoons) and become more open – minded by learning a new language.

 I am looking forward to learning:

 1. Blogging: I will be learning blogging (content writing), so that I can start earning money and improve my writing
 skills like my older sister does.
 2. Stock market: I will be learning each and every detail of the stock market i.e; how the stock market works, stock
 hikes, best stock to invest in and much more.
 3. 3D animation: I will be learning 3D animation by using Blender and export the characters made by me to a game
 that I have coded after I have mastered the sphere of coding.

 By Manish Kokapeta, Class 8 L
 26
The Lock Down Days

 Art and Writing by Nitya Hasini, Class 8

 27
Best Out of Waste

My View: I did these crafts not because I am just free to do it. I
did it to reuse whatever I can get. We humans don't always reuse
stuff. We just thrash everything but through our school's Don
Bosco Green Alliance team I am aware of nature and its resources
and it helped me do all these crafts. My motto is - Think about
Junk.

By Siri Keerthi, Class 8 Jasmine

 Plastic Pollution facts That Show We Need to Do More

 According to a report, an estimated 8.3 billion tons of plastic have been produced since the 1950s — that's
 equivalent to the weight of more than 800,000 Eiffel Towers. And only 9% of it has been recycled.
 A million plastic bottles are bought around the world every minute.
 Worldwide, about 2 million plastic bags are used every minute.
 90% of plastic polluting our oceans is carried by just 10 rivers. According to World Economic
 Forum researchers, just 10 rivers across Asia and Africa carry 90% of the plastic that ends up in the oceans. 8
 of these rivers are in Asia: the Yangtze, Indus, Yellow, Hai He, Ganges, Pearl, Amur, and Mekong and 2 in
 Africa: the Nile and the Niger.
 Plastic is killing more than 1.1 million seabirds and animals every year.
 TAKE ACTION NOW: Do not litter. Use eco- friendly products. Recycle all plastics, paper and recyclable
 wastes at home and in school. Source: Globalcitizen.org 28
P. V. Tejasree, Class 7 Lotus, learned to
do embroidery work during the lock down.

 29
Hello Friends,

This is Pragnya Vinay from III Jasmine. Today, I would like to share my
lockdown learning experience with you all.

Training Programs: In the last summer vacation, I went to summer camp
with my sister to learn extra- curricular activities. But in this pandemic situation
of Covid-19, we unable to step out, hence my father enrolled me in below
online training programs

1. Public Speaking Training to improve communication skills and
gain confidence to speak in front of audience.
2. Coding and Decoding Program to improve the logical reasoning ability

Map Pointing: I learnt the map pointing of all state and capital cities of Indian
map and also some of the other countries in world map

Activities performed in lockdown

a) I have developed a habit of listening to the news to gain some knowledge
on current affairs like how other countries are supporting India after Galwan
Valley conflicts occurred.
b) I am helping my mom in household activities like chopping
vegetables, rolling chapatis, cleaning utensils etc.

 PLANTING
 Hi everyone, my name is Anirudh Bashamoni from 3rd
 Lotus

 I have learnt planting or home gardening in lock down.
 I took seeds of spinach, coriander, Deccan hemp, chilli,
 methi, and even mango seeds one day about a month
 ago.
 I put it in different pots of soil.
 And hoped that it would grow.
 I poured a little water daily to make the soil right.
 I kept the pots outside to get sunlight.
 I checked the plant most everyday with little care and
 water.
 I helped the seeds to grow nice.
 I was very surprised and excited to see different plants
 grow from different seeds in different days.
 30
 And I had good, fresh, veggies at home itself.
Anmol Mohapatra, Class 3 Jasmine
 Treasure Map by S. Tanvika, 3 L

 By P Varshitha, Class 5 Rose

 By S. Janani, Class 3 Tulip

 By Praneeth Isaac,
 Class 2 Lotus
Hi, these are the paintings and
models and stories I have done
during the COVID lockdown. List:
miniature cooking making compass
box; mask; flower stand; home
planting; paintings and story writing
By Bardha Abhijith Reddy, Class 7 J

 1
Hello, I built a lot of models from Lego
blocks during the lockdown.
Aamir, Class 5 Rose

 Lasya Preethika, Class 4 Tulip,
 attended online classes for Game
 Developing and received a WhiteHat
 certificate.

 Bandaloom Art by R. Greeshma,
 Class 8

 2
What I have learnt during this Covid -19
 situation.

Craft work by Sahana, Class 7 L 1. Helping my parents
 2. Technology is also helpful for
 people. (I learnt how to use a laptop
 with the latest operating systems,
 Microsoft Office and MS power
 point.)
 3. I learnt how to make snacks.
 4. Not wasting anytime in doing
 regular work
 5. Reading books in my free time
 (story books, magazines)
 6. Doing various beautiful creative
 crafts (water falls)
 7. Watching the latest news daily
 morning and evening

 By Sahana, Class 7 L

 By Saanvi D, Class 2 R

 3
In Lockdown Times

 Hi friends. This unexpected Corona holidays I did
 many things. I am Ch. Goutham Krishna from 3rd
 Jasmine. In lock down times I learned many things.

 Exercises: Every morning me and my brother did
 exercises with the help of my father.
 Activities: l learned how to play chess. I play chess
 with my cousin. I learn scatting in the evening with
 the help of my father. Many times, I did fight with my
 cute brother.
 Planting & Watering: l helped my mother in
 household chores. I planted flower plants. In the
 evening time l watered the plants.
 Making of Lemon Tea: I prepared lemon tea with
 the help of my mother. Lemon tea is good for our
 immunity

 4
Meet the Artist
 Elina Naveen Sah, Class 9 Lotus, is a member of the School Magazine
 Editorial Board, a valuable part of our Scouts and Guide Unit and a Don
 Bosco Green Alliance member. She raised the highest amount in the school
 for the Students Rebuild Hunger Challenge and is also a very talented
 student as you can see from her art work displayed here.

 FUN FACTS ABOUT ART
1. A research found that learning and practising art strongly correlates with a higher achievement in
 reading and maths.

2. New brain research showed that creativity, social development and self-worth, are promoted through art.
3. There are many ways in which we can interpret the world. Kids learn through art to celebrate the
 multiple perspectives of our world.
4. There can be more than one solution to a problem is what arts teach us. Look until you find a solution.
5. Imagination and critical thinking are developed through art.
6. Everyone is born creative. Some just need more practice to find their creativity. Learning to become
 creative is a process, very much the same as learning to read or doing maths.

Art was used from early historical times, as a way to share and preserve things of importance. It still is a way
to share your thoughts and feelings. 5

 Source:
 theoldjailartcenter.org
I am A. Linisha, studying in 8th class Rose. Drawing is not my hobby, but I
spend some time to draw / paint. The art I like to draw the most is village
sceneries. My hobbies are dancing and singing.

 6
The lockdown period gave me a lot of free time. I started utilizing this period to experiment

with colours. I wanted to see how different surfaces and different types of paints will add to

the beauty of the final artwork. Thus, I attempted with brush pens, sketch, watercolor, Acrylic

Paints and oil pastels using tools ranging from different brushes and earbuds to scrubber and

finger tips on surfaces such as ordinary paper, tissue paper and special drawing sheets. Here

I present you some of my favourites. - Maria Joseph, Class 8 Lotus

My New Hobby Cooking

Cooking has always amazed me. Could be because my mom is a
great cook. So, this lockdown turned out to be a blessing. Initially I
was a bit messy with few of my attempts. But wow! How proud I
felt, when I first surprised all with the magic of my hands. Cooking
is now my 'new favourite' hobby. The compliments and
encouragement that I receive with each of my try makes me feel
loved and more confident. If the mix and ingredients are rightly put,
you have nailed the art. The aroma of every dish makes my day and
refreshes my mind. I love cooking.
 7
By M. Chaitra, Class 7 L
Unbelievable facts about sports

1. Golf balls have an average of 336 dimples.
2. Olympic Gold Medals are predominantly made from sterling silver.
3. Formula One driver, Sebastian Vettel, wears lucky coins in his racing boots. B
4. Sports have been played on the Moon. Y

5. Michael Phelps has won more Olympic Golds than Mexico. K.
6. The Colours of the Olympic Rings are significant. S
 R
7. The First Recorded Diving Championship in the UK took place in 1889. A
8. Ski Ballet Used to be a competitive sport. V
 Y
9. The 1956 Summer Olympics were held in two countries. A,
10. Danny "Shiphtur" Le was the First E-Gamer to be given an Athlete's Visa to
 8L
the US.
 - Compiled by K. Sravya, Class 8 L

 Srihitha Reddy, Class 8 R
 Kushi Maheswaram, Class 8 R

 8
Art & Craft by Syeda Sobia Fathima,
Class 8 Rose

 9
Creative Writing

 What if I was a Pirate
One day, I woke up and I realized that I'm on Black Pearl (a mythological pirate ship).
What If I was a pirate?????? So, I was on the Black Pearl and I was the captain of that
ship i.e. The great Jack Sparrow. I lead my ship through the Caribbean. Suddenly, my
ship is struck by a cannon from another ship (White Moose). And it's led by none other
than Frank Truss. I told my crew to attack them with cannons and swords. After many
hours of battle, my crew said that there are no cannon balls left. I immediately ordered
to back snipe them (a technique in which one's crew jumps onto other's ship and kills the
enemies). Finally, we won and proved ourselves again as the greatest pirates. The next
day we anchored ourselves near an island and made some cannon balls. When we started
our journey again, after some time my ship starts to shake, I asked the crew to check
what is happening? And they told me KRAKEN!!!!! (a mythological creature which eats
big ships). Attack it! I ordered! Kraken leaves no survivors it's said. No ship is known to
kill it. But no! we killed it because we are the

 PIRATES OF THE CARIBBEAN

 - By R. Ram Charan
 Class 8th Jasmine

 Drawings by Ram Charan, Class 8 J

 10
A GOOD BOY
An old woman wanted to cross the road but she was weak
therefore she wanted help. She waited long. She waited alone.

She saw a large number of school boys. They were laughing
and talking. They were going to home so they were happy.
They looked at the old woman. They did not help her. They
walked on.

But one boy went to the old woman. He said to her " Mother!
Do you want to cross the road? I will help you. I will take you
to the other side"

The boy helped the woman. He led her across the road. He did
a good deed. He was happy. He said, "I helped somebody's
mother. So, somebody will help my mother in her old age."

"Dear God! Be kind to this good boy", said the old woman in
her prayers.

By K. Manish of Class 3

 Drawing by K. Manish, Class 3

 11
A Fantasy Story,
 Butterfly and Me

 By Joel Francis, Class 3
 Lotus

 Poetry

Lock Down

Missing Day and Night ,
Summer and Monsoon,
Prayer and Principal,
Teachers and Board,
Breaks and Lunch,
Slide and Swing,
Classroom and Friends,
Miss them All!
But! Winter is Coming!
Christmas is Coming!
Vaccine is Coming!
Hope is There!
Cannot wait to be there!
With Friends and Teachers!
WHO Shape and Care!
(WHO – Friends, Teachers and World Health
Organization)

 - Joel Francis, Class 3 Lotus

 12
Scouts and Guides Training and Certification Process

Scouts and Guides was introduced in our school in August 2019. Over 100 students joined the first unit of
Don Bosco School. Bindu Sai Gunturi, Class 9, tells us what scouting is all about and how students can
benefit from this program.

Motto: Be prepared (Thayar)

Oath: Before becoming a Scout/ Guide, students
must take an oath, thus:

On my honour I promise that -
I will do my duty to God and to my country.
to help other people.
I keep the Scout / Guide law.

While taking this oath the scout will stand,
holding his right hand raised level with his shoulder, palm to the front, thumb resting on the nail of the
digitus minimus (little finger) and the other three fingers upright, pointing upwards. This is the scout's
salute

History of Scouts and Guides in India:

Boy Scouts in Delhi: Scouting was officially founded in British India in 1909, first starting at the Bishop
Cotton Boys' School, Bangalore. Scouting for native Indians was started by Justice Vivian Bose, Pandit
Madan Mohan Malaviya, Pandit Hridayanath Kunzru, Girija Shankar Bajpai, Annie Besant and George
Arundale, in 1913. Prior to this date, Scouting was open
only for British and foreign Scouts.

In 1916, Calcutta's Senior Deputy Commissioner of Police
J. S. Wilson introduced Scouting for Boys as a textbook in
the Calcutta Police Training School. Colonel Wilson
volunteered his services to the District Scout
Commissioner, Alfred Pickford, and in 1917 became
Assistant Scoutmaster of the Old Mission Church Troop.
Together the two struggled for the admission of Indian
boys into the Boy Scouts Association, due to a
Government of India order against it because "Scouting
might train them to become revolutionaries". As a way of getting around the Government Order, the Boy
Scouts of Bengal was founded, with identical aims and methods. Many separate Scout organizations began
to spring up, the Indian Boy Scouts Association, founded in 1916 in Madras by Annie Besant and George
Arundale; Boy Scouts of Mysore; Boy Scouts of Baroda; Nizam's Scouts in Hyderabad; Seva Samiti Scout
Association (Humanity Uplift Service Society), founded in 1917 by Madan Mohan Malaviya and
Hridayanath Kunzru in Allahabad; and others. A conference was held in Calcutta in August 1920 in which

 13
Wilson staged a Scout Rally, and as a result the Viceroy of India sent an invitation to Lord Baden-Powell,
the Founder of Scouts, to visit India. Lord and Lady Baden-Powell arrived in Bombay in January 1921 and
as the result of this visit was a union of all of the Scout organizations except the Seva Samiti Scout
Association into The Boy Scouts Association in India.

In 1938, a number of members left the Boy Scouts Association in India after a wave of nationalism. They
formed – together with the Seva Samiti Scout Association and the newly founded India National Scout
Association – the Hindustan Scout Association, the first coeducational Scouting and Guiding organisation
in India. In the same year, the Boy Scouts Association in India became a member of the World Organization
of the Scout Movement.

Girl Guides: The first Girl Guides company was founded in Jabalpur in 1911 at Christ Church School The
movement immediately grew: In 1915, more than fifty companies existed with a membership of over 1,200,
all of them directly registered with the Girl Guide Association and all
restricted to girls of European descent. These companies formed the
All India Girl Guides Association in 1916. In the same year the
organisation opened for Indian girls. In 1928, the All India Girl
Guides Association joined the World Association of Girl Guides and
Girl Scouts as one of its founder members. This membership was
renewed in 1948 after the independence of India and its partition.

Founder: Lord Baden-Powell

Famous days in Scouts and Guides:

Founders' Days: Worldwide in nearly all Scout associations, Founders' Day is celebrated on February 22,
the birthday of Robert Baden-Powell, (born in 1857), the founder of Scouting, and coincidentally also of
his wife Olave Baden-Powell (born in 1889). Individual associations also celebrate their own founding on
other dates.

Benefits of Joining Scouts and Guides

Quota: There are many benefit 's which the participants can receive like:

Railways if the participant is a scout/guide and completed 3years of training then
he / she will directly get 25 marks under this quota.

Competitive Exams: Additional quotas and grading are given in many
competitive exams because of the skills, discipline, management, survival skills.

This quota is very useful for people who want to get into Army, Police, Indian
Railways, etc.

But the main thing with scouts and guides is that it helps us in

· Discipline · Confidence · Responsibility · Life skills

So, I would like to conclude that this is going to help me and any other scout / guide in building their
career and leading a good life

By Bindu Sai.Gunturi, Class 9 Jasmine Proud to be a part of the Scouts

 14
AMAZING FACTS ABOUT INDIA

Hey there!!!!!

This is Ajmal, I'm back with something that we may not know about India... Guess what???
Well.. I am here to tell you 10 amazing things that happen only in India!!! Yes you heard it
right in INDIA!!!

I hope that you enjoy reading my article...So, let's begin:

1) The Human Calculator: Shakuntala Devi was given the title "HUMAN COMPUTER" for
the way she calculated large 13-digit numbers in 28 seconds

 2) The first country to consume sugar.

 3) The world's largest producer of milk.

 4) Largest number of vegetarians are present in India.

 5) India has a spa for elephants. The elephants receive baths and even massages.

6) India's first rocket parts were transported on cycles to the Thumba Launching Station in Kerala.

7) Science day in Switzerland is dedicated to the former Indian president Dr. A.P.J. Abdul Kalam.

8) Diamonds were first mined in India.

9) A special polling station has been set up for a lone voter in the middle of Gir forest.

10) The board game Snakes and Ladders originated in India.

 11) Dhyan Chand, the wizard of hockey, was offered German citizenship after defeating
 Germany 8-1 in the 1936 Berlin Olympics.

 12) Water on moon was discovered by India's own Moon Impact Probe (MIP) on
 Chandrayaan -1.

 Thank you. Hope you enjoyed reading my article. Good bye. - Ajmal Ahmed S.K., Class 9 L

 15