Emerging Markets Currency Guide Helping you find your way
Page content transcription
If your browser does not render page correctly, please read the page content below
Foreword

Emerging Markets – once perceived to be much riskier than developed markets – have
grown up. Nowadays many developed markets are suffering from high indebtedness and
slower growth rates. Meanwhile Emerging Markets include most of the world's fastest
growing economies as they experience an integration into the global economy, positive fun-
damentals and macroeconomic stability. Emerging Market currencies benefit from a wealth
of positive factors, such as: structural trends, faster growth, favorable demographics, falling
inflation rates, healthy balance sheets and capital inflows, while major currencies in the
developed market tend to debase due to their very accommodative monetary policy.

This practical guide gives you an overview of the characteristics and possibilities in those
emerging currency markets. We at Credit Suisse have the capabilities and expertise to assist
you when participating in these markets.

 3 / 50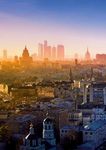 Contents          ASIA – Section 1                    EMEA – Section 2                 LATAM – Section 3

           12   Offshore Chinese Yuan           26   Czech Koruna – CZK          42   Argentine Peso – ARS
                (Renminbi) – CNH                27   Egyptian Pound – EGP        43   Brazilian Real – BRL
           13   Chinese Yuan (Renminbi) – CNY   28   Hungarian Forint – HUF      44   Chilean Peso – CLP
           14   Hong Kong Dollar – HKD          29   Icelandic Krona – ISK       45   Colombian Peso – COP
           15   Indian Rupee – INR              30   Israeli Shekel – ILS        46   Mexican Peso – MXN
           16   Indonesian Rupiah – IDR         31   Kuwaiti Dinar – KWD         47   Peruvian New Sol – PEN
           17   Kazakhstan Tenge – KZT          32   Polish Zloty – PLN
           18   Korean Won – KRW                33   Romanian Leu – RON
           19   Malaysian Ringgit – MYR         34   Russian Ruble – RUB
           20   Philippine Peso – PHP           35   Saudi Arabian Riyal – SAR
           21   Singapore Dollar – SGD          36   South African Rand – ZAR
           22   New Taiwan Dollar – TWD         37   Turkish Lira – TRY
           23   Thai Baht – THB                 38   UAE Dirham – AED
           24   Vietnamese Dong – VND           39   Ukrainian Hryvnia – UAH

4 / 50
                                                 5 / 50
1                                                                       ASIA
 How to read this guide                                                                                         Bank holidays 2013:
                                                                                                                Jan 1 | Feb 11 | Apr 4 | May 1 | Jun 12 | Oct 1 | Oct 2 | Oct 3

                                                    ween the agreed upon exchange rate
   1 Bank Holidays mean NO settlement               and the spot rate and will be cash
         day                                        settled in the non-NDF currency on      Chinese Yuan (Renminbi) – CNY
                                                    the settlement date (usually in USD)
   2 The participants agree to buy/sell                                                     The Chinese yuan (renminbi) is the official currency of The People's Republic of China (PBOC).
                                                                                            The conventional market quotation is the number of yuan per US dollar. The renminbi is a managed,
         at the present market value and to                                                 non-deliverable currency.
         settle the transaction a few days       7 Similar to the above-mentioned NDFs
         (usually 2) later                          there are non-deliverable options           Instrument       Market Description                                          Tradability at CS
                                                    (NDOs). On the contracted settlement        Spot              Requires a documented commercial transaction               Upon request
   3 The participants agree to buy/sell             date, the profit or loss is adjusted                          Managed float vs. undisclosed currency basket
                                                                                                                                                                                                           5
                                                                                            2                         by People's Bank of China. Band width +/- 0.5 %,
         at the present market forward rate         between the 2 counterparties                                      daily fixing
         and to settle the transaction on a         based on the difference between the
         future date                                contracted NDO strike and the               Forwards          Deliverable forwards possible only to onshore              Deliverable,
                                                                                                                      investors and subject to a documented commercial         only to onshore
                                                    prevailing spot FX rates on an agreed   3                         transaction                                              with proof of
   4 A FX option is a derivative financial          notional amount                                                  NDFs normally against USD. Crosses against      6        documents
                                                                                                                      selected G7 currencies available upon request           NDFs, yes
         instrument where the owner has                                                                              Typically up to 1 year, longer tenors possible
         the right but not the obligation to     8 FINER / DCD investments allow                                      but illiquid
                                                                                                                     Fixing time               9.15 am (Beijing time)
         exchange money denominated in 1            investors to reap higher potential                               Publication site          Reuters ,
         currency into another currency at a        returns than with a traditional money                                                       Bloomberg NDFF
         pre-agreed exchange rate on a              market investment                                                Publication time          2 days prior
                                                                                                                                                to value date
         specified date                                                                                              Additional comments Fixing by PBOC with
                                                    E-Tools is an umbrella term for the                                                         participation from 15
                                                                                                                                                onshore banks
   5 Green light = no restriction                   Credit Suisse online trading tools
                                                                                                Options           NDOs quoted up to 3 years, longer tenor possible           Only NDO
    Yellow light = p lease check with                                                                                but illiquid
                   your Credit Suisse                                                       4                        USD settlement T+2. At expiry, options are automati-
                   representative                                                                                     cally exercised if in the money
                                                                                                                                                                      7
                                                                                                                     Main currency pair         USDCNY, EURCNY
 		 Red light = not possible to trade                                                                                Other currencies           Crosses available
                                                                                                                                                 upon request
                                                                                                                     Fixing page                Reuters ,
   6 Several emerging market currencies                                                                                                          Bloomberg NDFF
         are traded as cash settled, non-deli-                                                                       Cut convention             9.15 am (Beijing time)

         verable forwards (NDF) because they                                                    Remarks              Best dealing hours      9.30 am – 4.30 pm (Beijing time)
         are either thinly traded or non-con-                                                                        Market liquidity        USD 1.5 – 2 bln NDF (daily)
                                                                                                                     FINER / DCD             No
         vertible.                                                                                                   E-Tools                 No                      8
         On the fixing date the profit or loss
         will be calculated as difference bet-
                                                                                                                                                                 Section 1 – Asian Currencies    13 / 50

                                                                                                Contents   Overview

6 / 50
                                                                                             7 / 50
Overview

Region   Country       Currency   FX Spot   FX Fwds   FX Options   FINER/DCD   E-Tools       Region   Country      Currency       FX Spot        FX Fwds       FX Options   FINER/DCD              E-Tools

Asia     China         CNH          ✔         ✔           ✔           ✔   1
                                                                                 ✔   1                Lebanon      LBP                                                                            

         China         CNY           ?       NDF        NDO                                         Lithuania    LTL                ✔              ✔                                              ✔
         Hong Kong     HKD          ✔         ✔           ✔           ✔          ✔                    Morocco      MAD                ✔              ✔                                              ✔
         India         INR          ✔*       NDF        NDO                                         Nigeria      NGN                                                                            

         Indonesia     IDR           ?       NDF        NDO                                         Oman         OMR                ✔              ✔                                              ✔
         Kazakhstan    KZT                  NDF                                                   Poland       PLN                ✔              ✔             ✔                 ✔                ✔
         Korea         KRW                  NDF        NDO                                         Qatar        QAR                ✔              ✔                                              ✔
         Malaysia      MYR                  NDF        NDO                                         Romania      RON                ✔              ✔             ✔                ✔**               ✔
         Pakistan      PKR                  NDF                                                   Russia       RUB                ✔              ✔             ✔                ✔***              ✔
         Philippines   PHP          ✔*       NDF        NDO                                         Saudi Arabia SAR                ✔              ✔                                              ✔
         Singapore     SGD          ✔         ✔           ✔           ✔          ✔                    South Africa ZAR                ✔              ✔             ✔                 ✔                ✔
         Sri Lanka     LKR                                                                       Tunisia      TND                ✔              ✔                                              ✔
         Taiwan        TWD                  NDF        NDO                                         Turkey       TRY                ✔              ✔             ✔                 ✔                ✔
         Thailand      THB          ✔         ✔           ?                     ✔                    UAE          AED                ✔              ✔                                              ✔
         Vietnam       VND                  NDF                                                   Ukraine      UAH                            NDF                                              

EMEA     Bahrain       BHD          ✔         ✔                                ✔                    Zambia       ZMK                                                                            

         Bulgaria      BGN                                                              LATAM    Argentina    ARS                            NDF             ?                                 

         Croatia       HRK          ✔         ✔                                ✔                    Brazil       BRL                            NDF           NDO                                 

         Czech Rep.    CZK          ✔         ✔           ✔           ✔          ✔                    Chile        CLP                            NDF             ?                                 

         Egypt         EGP                  NDF                                                   Colombia     COP                            NDF             ?                                 

         Estonia       EEK          ✔         ✔                                ✔                    Mexico       MXN                ✔              ✔             ✔                 ✔                ✔
         Ghana         GHS                                                                       Peru         PEN                            NDF             ?                                 

         Hungary       HUF          ✔         ✔           ✔           ✔          ✔       * only possible to buy this currency   ** alternative currency only   *** PB Client only        **** closing only
         Iceland       ISK         ✔ ****                                            ✔ Yes           No                    ? Upon request
         Israel        ILS           ?         ?          ?          ✔***        
                                                                                         1
                                                                                             Planned for second half 2013

         Kenya         KES          ✔        NDF                               ✔
         Kuwait        KWD          ✔         ✔                                ✔
         Latvia        LVL          ✔         ✔                                ✔

8 / 50
                                                                                          9 / 50
Section 1
Asian Currencies
ASIA                                                                                                        ASIA
                        Bank holidays 2013:                                                                                 Bank holidays 2013:
                        Jan 1 | Feb 11 | Feb 12 | Feb 13 | Mar 29 | Apr 1 | Apr 4 | May 1                                   Jan 1 | Feb 11 | Apr 4 | May 1 | Jun 12 | Oct 1 | Oct 2 | Oct 3
                        May 17 | Jun 12 | Jul 1 | Sep 20 | Oct 1 | Oct 14 | Dec 25 | Dec 26

Offshore Chinese Yuan (Renminbi) – CNH                                                                  Chinese Yuan (Renminbi) – CNY
CNH is the delivered Chinese yuan (renminbi). The conventional market quotation is the number           The Chinese yuan (renminbi) is the official currency of The People's Republic of China (PBOC).
of yuan per US dollar. The official currency of The People's Republic of China is CNY, which is         The conventional market quotation is the number of yuan per US dollar. The renminbi is a managed,
a managed, non-deliverable currency. The renminbi became deliverable offshore in Hong Kong              non-deliverable currency.
in July 2010.

 Instrument              Market Description                                         Tradability at CS    Instrument          Market Description                                          Tradability at CS
 Spot                    ƁƁ Freely convertible                                      ƁƁ Yes *             Spot                ƁƁ Requires a documented commercial transaction             ƁƁ Upon request
                                                                                                                             ƁƁ Managed float vs. undisclosed currency basket
                                                                                                                               by People's Bank of China. Band width +/- 0.5 %,
                                                                                                                               daily fixing

 Forwards                ƁƁ Deliverable forwards up to 1 year only                  ƁƁ Yes *             Forwards            ƁƁ Deliverable forwards possible only to onshore            ƁƁ Deliverable,
                                                                                                                                investors and subject to a documented commercial            only to onshore
                                                                                                                                transaction                                                 with proof of
                                                                                                                             ƁƁ NDFs normally against USD. Crosses against                  documents
                                                                                                                                selected G7 currencies available upon request            ƁƁ NDFs, yes
 Options                 ƁƁ Quoted up to 3 years                                    ƁƁ Yes *                                 ƁƁ Typically up to 1 year, longer tenors possible
                         ƁƁ Main currency pair          USDCNH                                                                  but illiquid
                         ƁƁ Other currencies            Crosses available                                                    ƁƁ Fixing time               9.15 am (Beijing time)
                                                        upon request                                                         ƁƁ Publication site          Reuters ,
                         ƁƁ Settlement                  T+2                                                                                               Bloomberg NDFF
                         ƁƁ Cut convention              3:00 pm (Hong Kong time)                                             ƁƁ Publication time          2 days prior
                                                                                                                                                          to value date
 Remarks                 ƁƁ Best dealing hours          9:30 am – 5:30 pm (Hong Kong time)                                   ƁƁ Additional comments Fixing by PBOC with
                         ƁƁ Market liquidity            USD 1.5 – 2.0 bln spot (daily)                                                                    participation from 15
                         ƁƁ FINER / DCD                 Planned for second half 2013                                                                      onshore banks
                         ƁƁ E-Tools                     Planned for second half 2013
                                                                                                         Options             ƁƁ NDOs quoted up to 3 years, longer tenor possible         ƁƁ Only NDO
* Will be available in Q2, 2013 for eligible clients.                                                                           but illiquid
                                                                                                                             ƁƁ USD settlement T+2. At expiry, options are automati-
                                                                                                                                cally exercised if in the money
                                                                                                                             ƁƁ Main currency pair         USDCNY, EURCNY
                                                                                                                             ƁƁ Other currencies           Crosses available
                                                                                                                                                           upon request
                                                                                                                             ƁƁ Fixing page                Reuters ,
                                                                                                                                                           Bloomberg NDFF
                                                                                                                             ƁƁ Cut convention             9.15 am (Beijing time)

                                                                                                         Remarks             ƁƁ Best dealing hours      9.30 am – 4.30 pm (Beijing time)
                                                                                                                             ƁƁ Market liquidity        USD 1.5 – 2 bln NDF (daily)
                                                                                                                             ƁƁ FINER / DCD             No
                                                                                                                             ƁƁ E-Tools                 No

12 / 50     Section 1 – Asian Currencies                                                                                                                                   Section 1 – Asian Currencies       13 / 50
ASIA                                                                                                   ASIA
                     Bank holidays 2013:                                                                                 Bank holidays 2013:
                     Jan 1 | Feb 11 | Feb 12 | Feb 13 | Mar 29 | Apr 1 | Apr 4 | May 1                                   Jan 26 | May 1 | Aug 15 | Oct 2 | Dec 25
                     May 17 | Jun 12 | Jul 1 | Sep 20 | Oct 1 | Oct 14 | Dec 25 | Dec 26

Hong Kong Dollar – HKD                                                                               Indian Rupee – INR
The Hong Kong dollar is the official currency of the special administrative region of Hong Kong.     The Indian rupee is the official currency of the Republic of India. The conventional market
The conventional market quotation is the number of Hong Kong dollars per US dollar.                  quotation is the number of rupee per US dollar. The currency regime is a managed float with
The dollar is a managed floating currency, which is linked to the US dollar and trades in a          no preannounced path for an exchange rate.
band between 7.75 – 7.85.
                                                                                                      Instrument          Market Description                                         Tradability at CS
 Instrument           Market Description                                         Tradability at CS    Spot                ƁƁ Requires a documented commercial transaction            ƁƁ Yes
 Spot                 ƁƁ Freely convertible                                      ƁƁ Yes                                   ƁƁ Only purchase of INR possible                             (purchase only)

                                                                                                      Forwards            ƁƁ NDFs normally against USD. Crosses against              ƁƁ Only NDF
 Forwards             ƁƁ Deliverable forwards up to 3 years, longer tenors       ƁƁ Yes                                      selected G7 currencies available upon request
                         possible but illiquid                                                                            ƁƁ Typically up to 1 year, longer tenors possible
                                                                                                                             but illiquid
                                                                                                                          ƁƁ Fixing time               12.00 pm (Mumbai time)
                                                                                                                          ƁƁ Publication site          Reuters ,
 Options              ƁƁ Quoted up to 3 years                                    ƁƁ Yes                                                                Bloomberg NDFF
                      ƁƁ Main currency pair      USDHKD                                                                   ƁƁ Publication time          Officially published at
                      ƁƁ Other currencies        GBPHKD, EURHKD,                                                                                       2.30 pm (Mumbai time)
                                                 HKDCHF, HKDJPY &                                                                                      2 days prior to value date
                                                 AUDHKD. Other crosses                                                    ƁƁ Additional comments Fixing by bank poll
                                                 available upon request
                      ƁƁ Settlement              T+2                                                  Options             ƁƁ NDOs quoted up to 1 year, longer tenors possible but    ƁƁ Only NDO
                      ƁƁ Cut convention          3.00 pm (Tokyo time)                                                        illiquid
                                                                                                                          ƁƁ USD settlement on T+2. At expiry, options are
 Remarks              ƁƁ Best dealing hours      9.00 am – 5.00 pm (Hong Kong time)                                          automatically exercised if in the money
                      ƁƁ Market liquidity        USD 3 – 6 bln spot (daily)                                               ƁƁ Main currency pair        USDINR
                      ƁƁ FINER / DCD             Yes                                                                      ƁƁ Other currencies          Crosses available upon
                      ƁƁ E-Tools                 Yes                                                                                                   request
                                                                                                                          ƁƁ Fixing page               Reuters ,
                                                                                                                                                       Bloomberg NDFF
                                                                                                                          ƁƁ Cut convention            2.30 pm (Mumbai time)

                                                                                                      Remarks             ƁƁ Best dealing hours       9.00 am – 4.30 pm (Mumbai time)
                                                                                                                          ƁƁ Market liquidity         USD 1 – 5 bln NDF (daily)
                                                                                                                          ƁƁ FINER / DCD              No
                                                                                                                          ƁƁ E-Tools                  No

14 / 50    Section 1 – Asian Currencies                                                                                                                                  Section 1 – Asian Currencies    15 / 50
ASIA                                                                                                   ASIA
                     Bank holidays 2013:                                                                                 Bank holidays 2013:
                     Jan 1 | Jan 24 | Feb 10 | Mar 12 | Mar 29 | May 9 | May 25 | Jun 6                                  Jan 1 | Jan 2 | Jan 7 | Mar 8 | Mar 21 | Mar 22 | Mar 23 | May 1
                     Aug 8 | Aug 9 | Aug 17 | Oct 15 | Nov 5 | Dec 25 | Dec 31                                           May 9 | Jul 8 | Aug 30 | Oct 16 | Dec 2 | Dec 16 | Dec 17

Indonesian Rupiah – IDR                                                                              Kazakhstan Tenge – KZT
The Indonesian rupiah is the official currency of the Republic of Indonesia. The conventional        The Kazak tenge is the official currency of the Republic of Kazakhstan (formerly the Kazak
market quotation is the number of rupiah per US dollar. The currency regime is independent and       Soviet Socialist Republic). The conventional market quotation is the number of tenge per US dollar.
free-floating.                                                                                       The tenge is a managed floating currency.

 Instrument           Market Description                                        Tradability at CS     Instrument          Market Description                                           Tradability at CS
 Spot                 ƁƁ Requires a documented commercial transaction           ƁƁ Upon request       Spot                ƁƁ Limited convertibility (only through onshore banks)       ƁƁ No

 Forwards             ƁƁ NDFs normally against USD. Crosses against             ƁƁ Only NDF           Forwards            ƁƁ NDFs normally against USD. Crosses against                ƁƁ Only NDF
                         selected G7 currencies available upon request                                                       selected G7 currencies available upon request
                      ƁƁ Typically up to 1 year, longer tenors possible                                                   ƁƁ Typically up to 1 year, longer tenors possible
                         but illiquid                                                                                        but illiquid
                      ƁƁ Fixing time               11.30 am (Singapore time)                                              ƁƁ Trading time              10.15 am – 3.30 pm
                      ƁƁ Publication site          Reuters ,                                                                                  (Almaty time)
                                                   Bloomberg NDFF                                                         ƁƁ Fixing time               10.15 am – 11.00 am
                      ƁƁ Publication time          2 days prior                                                                                        (Almaty time)
                                                   to value date                                                          ƁƁ Publication site          Reuters 
                      ƁƁ Additional comments Poll of 16 Singapore                                                         ƁƁ Publication time          2 days prior to value date
                                                   based banks                                                            ƁƁ Additional comments Based on weighted
                                                                                                                                                       average of first spot session
 Options              ƁƁ NDOs quoted up to 1 year, longer tenors possible but   ƁƁ Only NDO
                         illiquid                                                                     Options             ƁƁ Not possible                                              ƁƁ No
                      ƁƁ USD settlement on T+2. At expiry, options are
                         automatically exercised if in the money
                      ƁƁ Main currency pair        USDINR
                      ƁƁ Other currencies          Crosses available upon
                                                   request                                            Remarks             ƁƁ Best dealing hours       10.15 am – 3.30 pm (Almaty time)
                      ƁƁ Fixing page               Reuters ,                                                        ƁƁ Market liquidity         USD 200 – 250 mln NDF / USD 100 – 150 mln
                                                   Bloomberg NDFF                                                                                     onshore spot (daily)
                      ƁƁ Cut convention            11.30 am (Singapore time)                                              ƁƁ FINER / DCD              No
                                                                                                                          ƁƁ E-Tools                  No
 Remarks              ƁƁ Best dealing hours      9.00 am – 5.00 pm (Singapore time)
                      ƁƁ Market liquidity        USD 0.7 – 1.3 bln NDF (daily)
                      ƁƁ FINER / DCD             No
                      ƁƁ E-Tools                 No

16 / 50    Section 1 – Asian Currencies                                                                                                                                  Section 1 – Asian Currencies   17 / 50
ASIA                                                                                                    ASIA
                     Bank holidays 2013:
                                                                                                                         Bank holidays 2013:
                     Jan 1 | Feb 9 | Feb 10 | Feb 11 | Mar 1 | May 1 | May 5 | May 17
                                                                                                                         Jan 1 | Jan 24 | Jan 27 – 28 | Feb 1 | Feb 10 – 12 | May 1 | May 24
                     Jun 6 | Aug 15 | Sep 18 | Sep 19 | Sep 20 | Oct 3 | Dec 25
                                                                                                                         Jun 1 | Aug 8 – 9 | Aug 31 | Sep 16 | Oct 15 | Nov 2 | Nov 5 | Dec 25

Korean Won – KRW                                                                                     Malaysian Ringgit – MYR
The South Korean won is the official currency of the Republic of Korea (South Korea).                The Malaysian ringgit is the official currency of the Federation of Malaysia. The conventional
The conventional market quotation is the number of won per US dollar. The currency regime is         market quotation is the number of Malaysian ringgits per US dollar. The ringgit is a managed
a managed float.                                                                                     floating currency.

 Instrument           Market Description                                        Tradability at CS     Instrument          Market Description                                            Tradability at CS
 Spot                 ƁƁ Requires a documented commercial transaction           ƁƁ No                 Spot                ƁƁ Requires a documented commercial transaction               ƁƁ No

 Forwards             ƁƁ NDFs normally against USD. Crosses against             ƁƁ Only NDF           Forwards            ƁƁ NDFs normally against USD. Crosses against                 ƁƁ Only NDF
                         selected G7 currencies available upon request                                                       selected G7 currencies available upon request
                      ƁƁ Typically up to 5 years, longer tenors possible                                                  ƁƁ Typically up to 2 years, longer tenors possible
                         but illiquid                                                                                        but illiquid
                      ƁƁ Fixing time               3.30 pm (Seoul time)                                                   ƁƁ Fixing time               11.00 am (Singapore time)
                      ƁƁ Publication site          Reuters ,                                                      ƁƁ Publication site          Reuters MYR
                                                   Bloomberg NDFF                                                                                      ,
                      ƁƁ Publication time          2 days prior to value date                                                                          Bloomberg NDFF
                                                                                                                          ƁƁ Publication time          2 days prior to value date
 Options              ƁƁ NDOs quoted up to 2 years, longer tenors               ƁƁ Only NDO                               ƁƁ Additional comments Poll of 16 Singapore
                         possible but illiquid                                                                                                         based banks
                      ƁƁ USD settlement on T+2. At expiry, options are
                         automatically exercised if in the money                                      Options             ƁƁ NDOs quoted up to 1 year, longer tenors possible but       ƁƁ Only NDO
                      ƁƁ Main currency pair        USDKRW                                                                    illiquid
                      ƁƁ Other currencies          Crosses available upon                                                 ƁƁ USD settlement on T+2. At expiry, options are
                                                   request                                                                   automatically exercised if in the money
                      ƁƁ Fixing page               Reuters ,                                                      ƁƁ Main currency pair        USDMYR
                                                   Bloomberg NDFF                                                         ƁƁ Other currencies          Crosses available upon
                      ƁƁ Cut convention            3.30 am (Seoul time)                                                                                request
                                                                                                                          ƁƁ Fixing page               Reuters ,
 Remarks              ƁƁ Best dealing hours       9.00 am – 3.00 pm (Seoul time)                                                                       Bloomberg NDFF
                      ƁƁ Market liquidity         USD 2 – 3 bln NDF (daily)                                               ƁƁ Cut convention            11.00 am (Singapore time)
                      ƁƁ FINER / DCD              No
                      ƁƁ E-Tools                  No                                                  Remarks             ƁƁ Best dealing hours       8.30 am – 5.00 pm (Singapore time)
                                                                                                                          ƁƁ Market liquidity         USD 1 – 1.5 bln NDF (daily)
                                                                                                                          ƁƁ FINER / DCD              No
                                                                                                                          ƁƁ E-Tools                  No

18 / 50    Section 1 – Asian Currencies                                                                                                                                   Section 1 – Asian Currencies   19 / 50
ASIA                                                                                                ASIA
                     Bank holidays 2013:                                                                                 Bank holidays 2013:
                     Jan 1 | Mar 28 | Mar 29 | Apr 9 | May 1 | Jun 12 | Aug 21                                           Jan 1 | Feb 10 | Feb 11 | Feb 12 | Mar 29 | May 1 | May 24
                     Aug 26 | Nov 1 | Nov 30 | Dec 24 | Dec 25 | Dec 30 | Dec 31                                         Aug 8 | Aug 9 | Oct 15 | Nov 3 | Nov 4 | Dec 25

Philippine Peso – PHP                                                                                Singapore Dollar – SGD
The Philippine peso is the official currency of the Republic of the Philippines. The conventional    The Singapore dollar is the official currency of the Republic of Singapore. The conventional
market quotation is the number of pesos per US dollar. The peso is an independent and managed        market quotation is the number of Singapore dollars per US dollar. The dollar is a managed,
free-floating currency.                                                                              floating currency.

 Instrument           Market Description                                        Tradability at CS     Instrument          Market Description                                           Tradability at CS
 Spot                 ƁƁ Requires a documented commercial transaction           ƁƁ Yes                Spot                ƁƁ Freely convertible                                        ƁƁ Yes
                                                                                  (purchase only)

 Forwards             ƁƁ NDFs normally against USD. Crosses against             ƁƁ Only NDF           Forwards            ƁƁ Banks in Singapore are not allowed to lend SGD            ƁƁ Yes
                         selected G7 currencies available upon request                                                       to offshore financial institutions due to MAS
                      ƁƁ Typically up to 1 year, longer tenors possible                                                      restrictions (MAS 757)
                         but illiquid                                                                                     ƁƁ Offer side of FX Swaps is considered a lending
                      ƁƁ Fixing time               11.30 am (Manila time)                                                    activity hence not allowed with offshore
                      ƁƁ Publication site          Reuters ,                                                      ƁƁ Offshore market no restriction, but onshore and
                                                   Bloomberg NDFF                                                            offshore curves can diverge due to regulation
                      ƁƁ Publication time          1 day prior to value date                                              ƁƁ Delivery forwards up to 2 years
                      ƁƁ Additional comments Weighted average of the
                                                   dealt trades from                                  Options             ƁƁ Quoted up to 2 years                                      ƁƁ Yes
                                                   9.00 – 11.30 am via the                                                ƁƁ Main currency pair     USDSGD
                                                   Philippine dealing system                                              ƁƁ Other currencies       EURSGD, AUDSGD,
                                                                                                                                                    GBPSGD, CHFSGD in
 Options              ƁƁ NDOs quoted up to 1 year, longer tenors possible but   ƁƁ Only NDO                                                         limited liquidity. Other crosses
                         illiquid                                                                                                                   available upon request
                      ƁƁ USD settlement on T+1. At expiry, options are                                                    ƁƁ Settlement             T+2
                         automatically exercised if in the money                                                          ƁƁ Cut convention         3.00 pm (Tokyo time)
                      ƁƁ Main currency pair        USDPHP
                      ƁƁ Other currencies          Crosses available upon                             Remarks             ƁƁ Best dealing hours     8.00 am – 5.00 pm (Singapore time)
                                                   request                                                                ƁƁ Market liquidity       USD 4 – 5 bln spot (daily)
                      ƁƁ Fixing page               Reuters page ,                                                 ƁƁ FINER / DCD            Yes
                                                   Bloomberg NDFF                                                         ƁƁ E-Tools                Yes
                      ƁƁ Cut convention            11.30 am (Manila time)

 Remarks              ƁƁ Best dealing hours      9.00 am – 12.00 pm and 2.30 – 4.00 pm
                                                 (Manila time)
                      ƁƁ Market liquidity        USD 600 mln NDF (daily)
                      ƁƁ FINER / DCD             No
                      ƁƁ E-Tools                 No

20 / 50    Section 1 – Asian Currencies                                                                                                                                 Section 1 – Asian Currencies   21 / 50
ASIA                                                                                                  ASIA
                     Bank holidays 2013:                                                                                  Bank holidays 2013:
                     Jan 1 | Feb 9 | Feb 10 | Feb 11 | Feb 12 | Feb 28 | Apr 5 | May 1                                    Jan 1 | Feb 25 | Apr 8 | Apr 15 | Apr 16 | May 1 | May 6 | May 24
                     Jun 12 | Sep 19 | Oct 10                                                                             Jul 1 | Jul 22 | Aug 12 | Oct 23 | Dec 5 | Dec 10 | Dec 31

New Taiwan Dollar – TWD                                                                               Thai Baht – THB
The New Taiwan dollar is the official currency of Taiwan. The conventional market quotation           The Thai baht is the official currency of the Kingdom of Thailand. The conventional market
is the number of New Taiwanese dollars per US dollar. The currency regime is a managed float.         quotation is the number of baht per US dollar. The baht is an independent, free-floating currency.

 Instrument           Market Description                                         Tradability at CS     Instrument          Market Description                                           Tradability at CS
 Spot                 ƁƁ Not tradable                                            ƁƁ No                 Spot                ƁƁ Freely convertible                                        ƁƁ Yes

 Forwards             ƁƁ NDFs normally against USD. Crosses against              ƁƁ Only NDF           Forwards            ƁƁ Freely convertible                                        ƁƁ Yes
                         selected G7 currencies available upon request
                      ƁƁ Typically up to 2 years, longer tenors possible
                         but illiquid
                      ƁƁ Fixing time               11.00 am (Taipei time)
                      ƁƁ Publication site          Reuters ,                                   Options             ƁƁ Limited liquidity hence only on availability basis        ƁƁ Upon request
                                                   Bloomberg NDFF                                                          ƁƁ Main currency pair        USDTHB
                      ƁƁ Publication time          2 days prior to value date                                              ƁƁ Other currencies          Crosses available upon
                      ƁƁ Additional comments Fixing rate is the first                                                                                  request
                                                   traded rate after 11.00 am                                              ƁƁ Settlement               T+2
                                                                                                                           ƁƁ Cut convention           11.00 am (Bangkok time)
 Options              ƁƁ NDOs quoted up to 2 years, longer tenors possible but   ƁƁ Only NDO
                         illiquid                                                                      Remarks             ƁƁ Best dealing hours       8.00 am – 4.00 pm (Bangkok time)
                      ƁƁ USD settlement on T+2. At expiry, options are                                                     ƁƁ Market liquidity         USD 1 – 2 bln spot (daily)
                         automatically exercised if in the money                                                           ƁƁ FINER / DCD              No
                      ƁƁ Main currency pair        USDTWD                                                                  ƁƁ E-Tools                  Yes
                      ƁƁ Other currencies          Crosses available upon
                                                   request
                      ƁƁ Cut convention            11.00 am (Taipei time)

 Remarks              ƁƁ Best dealing hours      9.00 am – 12.00 pm and 2.00 – 4.00 pm
                                                 (Taipei time)
                      ƁƁ Market liquidity        USD 1.8 – 2.2 bln NDF (daily)
                      ƁƁ FINER / DCD             No
                      ƁƁ E-Tools                 No

22 / 50    Section 1 – Asian Currencies                                                                                                                                     Section 1 – Asian Currencies   23 / 50
ASIA
                     Bank holidays 2013:
                     Jan 1 | Jan 11 | Jan 12 | Jan 13 | Jan 14 | Apr 19 | Apr 30
                     May 1 | Sep 2

Vietnamese Dong – VND
The Vietnamese dong is the official currency of the Socialist Republic of Vietnam.
The conventional market quotation is the number of dong per US dollar. The dong is a
managed floating currency.

 Instrument           Market Description                                           Tradability at CS
 Spot                 ƁƁ Not tradable                                              ƁƁ No

 Forwards             ƁƁ NDFs only against USD (liquidity extremely poor)          ƁƁ Only NDF
                      ƁƁ Up to 1 year
                      ƁƁ Fixing time          11.00 am, published
                                                 around 11.30 am
                                                 (Singapore time)
                      ƁƁ Publication site        Reuters ,
                                                 Bloomberg NDFF
                      ƁƁ Publication time        2 days prior to value date

 Options              ƁƁ Not possible                                              ƁƁ No

 Remarks              ƁƁ Best dealing hours      8.00 am – 4.00 pm (Hanoi time)
                      ƁƁ Market liquidity        Normally less than USD 20 mln per week,
                                                 but highly irregular.
                      ƁƁ FINER / DCD             No
                      ƁƁ E-Tools                 No

                                                                                                        Section 2
                                                                                                        EMEA Currencies

24 / 50    Section 1 – Asian Currencies
EMEA                                                                                                      EMEA
                     Bank holidays 2013:                                                                               Bank holidays 2013:
                     Mar 31 | Jul 6 | Sep 28 | Nov 17                                                                  Jan 7 | Jan 24 | Jan 25 | Apr 25 | May 1 | May 5 | May 6 | Jul 1
                                                                                                                       Jul 23 | Aug 9 | Aug 10 | Oct 6 | Oct 15 | Oct 16 | Oct 17 | Nov 5

Czech Koruna – CZK                                                                                 Egyptian Pound – EGP
The Czech Koruna is the official currency of the Czech Republic. The conventional market           The Egyptian pound is the official currency of the Arab Republic of Egypt. The conventional
quotation is the number of koruna per US dollar. The koruna is a free-floating currency.           market quotation is the number of Egyptian pounds per US dollar. Since January 2003 the
                                                                                                   Egyptian Pound was allowed to float freely.
 Instrument           Market Description                                       Tradability at CS
 Spot                 ƁƁ Freely convertible                                    ƁƁ Yes               Instrument          Market Description                                         Tradability at CS
                                                                                                    Spot                ƁƁ Limited convertibility (only through onshore banks)     ƁƁ No

 Forwards             ƁƁ Deliverable forwards up to 2 years, longer tenors     ƁƁ Yes
                        possible but illiquid                                                       Forwards            ƁƁ NDFs normally against USD. Crosses against              ƁƁ Only NDF
                                                                                                                           selected G7 currencies available upon request
                                                                                                                        ƁƁ Typically up to 1 year, longer tenors possible
                                                                                                                           but illiquid
 Options              ƁƁ Quoted up to 3 years                                  ƁƁ Yes                                   ƁƁ Fixing time               Weighted average of
                      ƁƁ Main currency pair      USDCZK and EURCZK                                                                                   local spot between
                      ƁƁ Other currencies        CZKCHF in limited liquidity                                                                         11.00 am and 12.00 pm
                                                 Other crosses available                                                                             (Cairo time)
                                                 upon request                                                           ƁƁ Publication site          Reuters 
                      ƁƁ Settlement              T+2                                                                    ƁƁ Publication time          2 days prior to value date
                      ƁƁ Cut convention          10.00 am (EST)                                                                                      No fixing on Friday
                                                                                                                        ƁƁ Additional comments The fixing is done by
 Remarks              ƁƁ Best dealing hours      8.30 am – 5.00 pm (London time)
                                                                                                                                                     the Central Chamber of
                      ƁƁ Market liquidity        USD 1 – 2 bln spot (daily)
                                                                                                                                                     Foreign Exchange
                      ƁƁ FINER / DCD             Yes
                      ƁƁ E-Tools                 Yes                                                Options             ƁƁ Not possible                                            ƁƁ No

                                                                                                    Remarks             ƁƁ Best dealing hours       8.00 am – 4.00 pm (Cairo time)
                                                                                                                        ƁƁ Market liquidity         Limited liquidity in NDF / USD 150 – 200 mln
                                                                                                                                                    onshore spot (daily)
                                                                                                                        ƁƁ FINER / DCD              No
                                                                                                                        ƁƁ E-Tools                  No

26 / 50    Section 2 – EMEA Currencies                                                                                                                                 Section 2 – EMEA Currencies    27 / 50
EMEA                                                                                                   EMEA
                     Bank holidays 2013:                                                                                  Bank holidays 2013:
                     Jan 1 | Mar 14 | Mar 15 | Mar 28 | May 1 | Aug 20 | Oct 23                                           Jan 1 | Mar 28 | Mar 29 | Apr 1 | Apr 25 | May 1 | May 9
                     Oct 31 | Nov 1 | Dec 25 | Dec 26                                                                     May 20 | Jun 17 | Aug 5 | Dec 24 | Dec 25 | Dec 26

Hungarian Forint – HUF                                                                                Icelandic Krona – ISK
The Hungarian forint is the official currency of the Republic of Hungary. The conventional market     The Iceland krona is the official currency of the State of Iceland. The conventional market
quotation is the number of forint per US dollar. The forint is an independently floating currency.    quotation is the number of Iceland krona per US dollar. On March 27, 2001, the krona became
                                                                                                      a managed, floating currency. Prior to that the krona was pegged to a composite of currencies.
 Instrument           Market Description                                          Tradability at CS   Currently this currency is only convertible to a limited extent.
 Spot                 ƁƁ Freely convertible                                       ƁƁ Yes
                                                                                                       Instrument          Market Description                                        Tradability at CS
                                                                                                       Spot                ƁƁ Market is divided between onshore and offshore         ƁƁ Yes
                                                                                                                           ƁƁ Onshore banks are permitted to trade between             (closing only)
                                                                                                                              themselves but are prevented from trading with
 Forwards             ƁƁ Deliverable forwards up to 1 year, longer tenors pos-    ƁƁ Yes                                      foreign banks
                        sible but illiquid                                                                                 ƁƁ Offshore market is extremely illiquid

                                                                                                       Forwards            ƁƁ Not possible                                           ƁƁ No

 Options              ƁƁ Quoted up to 3 years                                     ƁƁ Yes
                      ƁƁ Main currency pair      EURHUF, USDHUF
                      ƁƁ Other currencies        HUFCHF in limited
                                                 liquidity. Other crosses                              Options             ƁƁ Not possible                                           ƁƁ No
                                                 available upon request
                      ƁƁ Settlement              T+2
                      ƁƁ Cut convention          12.00 pm (Budapest time)

 Remarks              ƁƁ Best dealing hours      8.00 am – 4.00 pm (London time)                       Remarks             ƁƁ Best dealing hours     9.15 am – 4.00 pm (Reykjavik time)
                      ƁƁ Market liquidity        USD 1 – 2 bln spot (daily)                                                ƁƁ FINER / DCD            No
                      ƁƁ FINER / DCD             Yes                                                                       ƁƁ E-Tools                No
                      ƁƁ E-Tools                 Yes

28 / 50    Section 2 – EMEA Currencies                                                                                                                                 Section 2 – EMEA Currencies      29 / 50
EMEA                                                                                                        EMEA
                     Bank holidays 2013:                                                                                           Bank holidays 2013:
                     Feb 24 | Mar 25 – 26 | Mar 31 | Apr 1 | Apr 14 –15 | Jun 14 –15                                               Jan 1 | Jan 24 | Feb 25 | Feb 26 | Jun 6 | Aug 8 | Aug 9
                     Jul 16 | Sep 4 – 6 | Sep 13 –14 | Sep 18 –19 | Sep 26 | Dec 28                                                Aug 10 | Oct 14 | Oct 15 | Oct 16 | Oct 17 | Oct 18 | Nov 5

Israeli Shekel – ILS                                                                                           Kuwaiti Dinar – KWD
The Israeli shekel is the official currency of the State of Israel. The conventional market quotation          The Kuwaiti dinar is the official currency of the State of Kuwait. The conventional market
is the number of shekels per US dollar. The shekel is an independent, free-floating currency.                  quotation is the number of Kuwaiti dinars per US dollar. The value of the Kuwaiti dinar is pegged
In January 2011, the Bank of Israel (BoI) announced a reporting obligation for FX activities                   to a basket of "major world currencies".
above USD 10 mln.
                                                                                                                Instrument          Market Description                                           Tradability at CS
 Instrument           Market Description                                          Tradability at CS             Spot                ƁƁ Freely convertible                                        ƁƁ Yes
 Spot                 ƁƁ Freely convertible                                       ƁƁ Upon request

                                                                                                                Forwards            ƁƁ Deliverable forwards up to 1 year,                        ƁƁ Yes
 Forwards             ƁƁ Deliverable forwards up to 1 year, longer tenors         ƁƁ Upon request                                     longer tenors possible but illiquid
                        possible but illiquid

                                                                                                                Options             ƁƁ Not possible                                              ƁƁ No
 Options              ƁƁ Quoted up to 5 years                                     ƁƁ Upon request
                      ƁƁ Main currency pair      USDILS
                      ƁƁ Other currencies        EURILS and ILSCHF,
                                                 in very limited availability
                                                 Other crosses upon request                                     Remarks             ƁƁ Best dealing hours      8.00 am – 3.00 pm (Kuwait City time)
                      ƁƁ Settlement              T+2                                                                                ƁƁ Market liquidity        USD 200 – 500 mln spot (daily)
                      ƁƁ Cut convention          Monday – Thursday 3.00 pm;                                                         ƁƁ FINER / DCD             No
                                                 Friday 12.00 pm                                                                    ƁƁ E-Tools                 Yes
                                                 (Tel Aviv time)

 Remarks              ƁƁ Best dealing hours      8.00 am – 6.00 pm (Tel Aviv time), but Friday only half day
                      ƁƁ Market liquidity        USD 1 – 2 bln spot (daily)
                      ƁƁ FINER / DCD             Upon request, min Size USD 1 mln
                      ƁƁ E-Tools                 No

30 / 50    Section 2 – EMEA Currencies                                                                                                                                           Section 2 – EMEA Currencies     31 / 50
EMEA                                                                                                  EMEA
                     Bank holidays 2013:                                                                                 Bank holidays 2013:
                     Jan 1 | Apr 1 | May 1 | May 3 | May 30 | Aug 15 | Nov 1                                             Jan 1 | Mar 31 | Apr 1 | May 6 | Dec 2 | Dec 25 | Dec 26
                     Nov 11 | Dec 25 | Dec 26

Polish Zloty – PLN                                                                                   Romanian Leu – RON
The Polish zloty is the official currency of the Republic of Poland. The conventional                The Romanian leu is the official currency of Romania (formerly the Socialist Republic of Romania).
market quotation is the number of zlotys per US dollar. The zloty is an independent,                 The conventional market quotation is the number of leu per USD. The leu is a managed,
free-floating currency.                                                                              floating currency.

 Instrument           Market Description                                         Tradability at CS    Instrument          Market Description                                         Tradability at CS
 Spot                 ƁƁ Freely convertible                                      ƁƁ Yes               Spot                ƁƁ Freely convertible                                      ƁƁ Yes

 Forwards             ƁƁ Deliverable forwards up to 1 year, longer tenors pos-   ƁƁ Yes               Forwards            ƁƁ Primarily traded versus USD                             ƁƁ Yes
                        sible but illiquid                                                                                ƁƁ Deliverable forwards up to 1 year, longer tenors pos-
                                                                                                                            sible but illiquid

 Options              ƁƁ Quoted up to 2 years                                    ƁƁ Yes               Options             ƁƁ Quoted up to 2 years                                    ƁƁ Yes
                      ƁƁ Main currency pair      EURPLN, USDPLN                                                           ƁƁ Main currency pair      USDRON, EURRON
                      ƁƁ Other currencies        Crosses available                                                        ƁƁ Other currencies        Crosses available
                                                 upon request                                                                                        upon request
                      ƁƁ Settlement              T+2                                                                      ƁƁ Settlement              T+2
                      ƁƁ Cut convention          11.00 am (Warsaw time)                                                   ƁƁ Cut convention          11.00 am (London time)

 Remarks              ƁƁ Best dealing hours      9.00 am – 5.00 pm (Warsaw time)                      Remarks             ƁƁ Best dealing hours      8.00 am – 4.00 pm (Bucharest time)
                      ƁƁ Market liquidity        USD 2 – 3.5 bln spot (daily)                                             ƁƁ Market liquidity        USD 500 – 750 mln spot (daily)
                      ƁƁ FINER / DCD             Yes                                                                      ƁƁ FINER / DCD             Upon request, RON as alternative currency only
                      ƁƁ E-Tools                 Yes                                                                      ƁƁ E-Tools                 Yes

32 / 50    Section 2 – EMEA Currencies                                                                                                                                Section 2 – EMEA Currencies     33 / 50
EMEA                                                                                                    EMEA
                     Bank holidays 2013:                                                                                     Bank holidays 2013:
                     Jan 1 | Jan 2 | Jan 3 | Jan 4 | Jan 7 | Feb 23 | Mar 8                                                  Aug 7 | Aug 8 | Aug 9 | Sep 23 | Oct 14 | Oct 15 | Oct 16
                     May 1 | May 9 | Jun 12 | Nov 4                                                                          Oct 17 | Oct 18

Russian Ruble – RUB                                                                                      Saudi Arabian Riyal – SAR
The Russian ruble is the official currency of the Russian Federation. The conventional market            The Saudi riyal is the official currency of the Kingdom of Saudi Arabia. The conventional
quotation is the number of rubles per US dollar. The ruble is a managed, floating currency.              market quotation is the number of riyals per US dollar. This exchange rate is pegged to the
Managed vs basket composed of 55% USD and 45% EUR.                                                       US dollar at 3.75. The market is closed on Friday.

 Instrument           Market Description                                       Tradability at CS          Instrument          Market Description                                         Tradability at CS
 Spot                 ƁƁ Freely convertible (since July 2006)                  ƁƁ Yes                     Spot                ƁƁ Freely convertible                                      ƁƁ Yes

 Forwards             ƁƁ Deliverable forwards up to 1 year. Longer tenors      ƁƁ Yes                     Forwards            ƁƁ Deliverable forwards up to 2 years, longer tenors       ƁƁ Yes
                         possible but illiquid                                                                                  possible but illiquid
                      ƁƁ While currently still the most liquid offshore RUB
                         market, the NDF market may become less relevant
                         as deliverable RUB market develops. Crosses against
                         selected G7 currencies available upon request                                    Options             ƁƁ Not possible                                            ƁƁ No
                      ƁƁ Fixing time               10.00 am (CET)
                      ƁƁ Publication site          Reuters 
                      ƁƁ Publication time          2 days prior
                                                   to value date
                                                                                                          Remarks             ƁƁ Best dealing hours      8.00 am – 4.00 pm (Jeddah time)
 Options              ƁƁ Quoted up to 3 years, longer tenors possible          ƁƁ Yes                                         ƁƁ Market liquidity        USD 2 – 4 bln spot (daily)
                        but illiquid                                                                                          ƁƁ FINER / DCD             No
                      ƁƁ Main currency pair      USDRUB                                                                       ƁƁ E-Tools                 Yes
                      ƁƁ Other currencies        Crosses available
                                                 upon request
                      ƁƁ Settlement              T+1
                      ƁƁ Fixing page             Reuters 
                      ƁƁ Cut convention          9.30 am (London time)

 Remarks              ƁƁ Best dealing hours      7.00 am – 3.00 pm (CET)
                      ƁƁ Market liquidity        USD 7 – 10 bln onshore spot / USD 600 mln NDF (daily)
                      ƁƁ FINER / DCD             Yes, min size RUB 25mln, PB clients only
                      ƁƁ E-Tools                 Yes

34 / 50    Section 2 – EMEA Currencies                                                                                                                                    Section 2 – EMEA Currencies    35 / 50
EMEA                                                                                                  EMEA
                     Bank holidays 2013:                                                                                 Bank holidays 2013:
                     Jan 1 | Mar 21 | Mar 29 | Apr 1 | Apr 27 | May 1 | Jun 17                                           Jan 1 | Apr 23 | May 1 | May 19 | Aug 7 | Aug 8 | Aug 9 | Aug 10
                     Aug 9 | Sep 24 | Dec 16 | Dec 25 | Dec 26                                                           Aug 30 | Oct 14 | Oct 15 | Oct 16 | Oct 17 | Oct 18 | Oct 28 | Oct 29

South African Rand – ZAR                                                                             Turkish Lira – TRY
The South African rand is the official currency of the Republic of South Africa.                     The Turkish lira is the official currency of the Republic of Turkey. The conventional market
The conventional market quotation is the number of rand per US dollar. The rand is an                quotation is the number of lira per US dollar. On January 1, 2005 TRY replaced TRL as the
independent, free-floating currency.                                                                 currency for Turkey. TRY 1 = TRL 1m.

 Instrument           Market Description                                         Tradability at CS    Instrument          Market Description                                           Tradability at CS
 Spot                 ƁƁ Freely convertible                                      ƁƁ Yes               Spot                ƁƁ Freely convertible                                        ƁƁ Yes
                      ƁƁ Central bank publishes speculation agenda, and can                                               ƁƁ USDTRY Spot T+1 / EURTRY Spot T+2
                        restrict access to onshore liquidity to fund position

 Forwards             ƁƁ Deliverable forwards up to 2 years, longer tenors       ƁƁ Yes               Forwards            ƁƁ Deliverable forwards up to 3 years, longer tenors         ƁƁ Yes
                        possible but illiquid.                                                                              possible but illiquid

 Options              ƁƁ Quoted up to 3 years                                    ƁƁ Yes               Options             ƁƁ Quoted up to 10 years                                     ƁƁ Yes
                      ƁƁ Main currency pair      USDZAR                                                                   ƁƁ Main currency pair    USDTRY
                      ƁƁ Other currencies        EURZAR, ZARCHF,                                                          ƁƁ Other currencies      TRYCHF, EURTRY
                                                 ZARJPY and GBPZAR                                                                                    and GBPTRY in limited
                                                 available in limited size.                                                                           liquidity. Other crosses
                                                 Other crosses available                                                                              available upon request
                                                 upon request                                                             ƁƁ Settlement               T+2
                      ƁƁ Settlement              T+2                                                                      ƁƁ Cut convention           12.00 pm (London time)
                      ƁƁ Cut convention:         10.00 am (New York time)
                                                                                                      Remarks             ƁƁ Best dealing hours       8.00 am – 4.00 pm (London time)
 Remarks              ƁƁ Best dealing hours      8.00 am – 4.00 pm (London time)                                          ƁƁ Market liquidity         USD 7 – 8 bln spot (daily)
                      ƁƁ Market liquidity        USD 2 – 4 bln spot (daily)                                               ƁƁ FINER / DCD              Yes
                      ƁƁ FINER / DCD             Yes                                                                      ƁƁ E-Tools                  Yes
                      ƁƁ E-Tools                 Yes

36 / 50    Section 2 – EMEA Currencies                                                                                                                                  Section 2 – EMEA Currencies    37 / 50
EMEA                                                                                                   EMEA
                     Bank holidays 2013:                                                                                Bank holidays 2013:
                     Jan 1 | Jan 24 | Jun 6 | Aug 8 | Aug 9 | Aug 10 | Oct 15                                           Jan 1 | Jan 2 | Jan 7 | Mar 8 | May 1 | May 2 | May 6 | May 9
                     Oct 16 | Oct 17 | Nov 4 | Dec 2 | Dec 3                                                            Jun 24 | Jun 28 | Aug 26

UAE Dirham – AED                                                                                    Ukrainian Hryvnia – UAH
The U.A.E. dirham is the official currency of the United Arab Emirates (UAE). The conventional      The Ukranian hryvnia is the official currency of the Republic of Ukraine. The conventional
market quotation is the number of dirhams per US dollar. This exchange rate is pegged to the        market quotation is the number of hryvnia per US dollar. The hryvnia is a managed,
US dollar at 3.6725.                                                                                floating currency.

 Instrument           Market Description                                        Tradability at CS    Instrument          Market Description                                        Tradability at CS
 Spot                 ƁƁ Freely convertible                                     ƁƁ Yes               Spot                ƁƁ Non-convertible                                        ƁƁ No

 Forwards             ƁƁ Deliverable forwards up to 2 years, longer tenors      ƁƁ Yes               Forwards            ƁƁ NDFs normally against USD. Crosses against             ƁƁ Only NDF
                        possible but illiquid                                                                               selected G7 currencies available upon request
                                                                                                                         ƁƁ Typically up to 1 year, longer tenors possible
                                                                                                                            but illiquid
                                                                                                                         ƁƁ Fixing time               11.00 am (Kiev time)
 Options              ƁƁ Not possible                                           ƁƁ No                                    ƁƁ Publication site          Reuters 
                                                                                                                         ƁƁ Publication time          Same day as value date

                                                                                                     Options             ƁƁ Not possible                                           ƁƁ No
 Remarks              ƁƁ Best dealing hours      8.00 am – 5.00 pm (Dubai time)
                                                 no clearing on Fridays
                      ƁƁ Market liquidity        USD 1 – 2 bln spot (daily)
                      ƁƁ FINER / DCD             No
                      ƁƁ E-Tools                 Yes                                                 Remarks             ƁƁ Best dealing hours     7.00 am – 3.00 pm (London time)
                                                                                                                         ƁƁ Market liquidity       USD 20 – 40 mln NDF (daily)
                                                                                                                         ƁƁ FINER / DCD            No
                                                                                                                         ƁƁ E-Tools                No

38 / 50    Section 2 – EMEA Currencies                                                                                                                               Section 2 – EMEA Currencies    39 / 50
Section 3
LATAM Currencies
LATAM                                                                                                    LATAM
                     Bank holidays 2013:                                                                                        Bank holidays 2013:
                     Jan 1 | Mar 29 | Mar 31 | Apr 1 | May 1 | May 25 | Jun 17                                                  Jan 1 | Feb 11 | Feb 12 | Mar 29 | Apr 21 | May 1 | May 30
                     Jul 9 | Aug 19 | Oct 12 | Dec 8 | Dec 25                                                                   Sep 7 | Oct 12 | Nov 2 | Nov 15 | Dec 25

Argentine Peso – ARS                                                                                       Brazilian Real – BRL
The Argentine peso is the official currency of the Republic of Argentine. The conventional market          The Brazilian real is the official currency of the Federative Republic of Brazil. The conventional
quotation is the number of pesos per USD. The peso was pegged to the USD at a rate of                      market quotation is the number of reals per US dollar. The currency regime is independent
1.4 peso per USD from Jan 1, 1992 until Jan 6, 2002. After Feb 11, 2002, the peso became                   and free-floating.
a free-floating currency. The currency regime is currently a managed float.
                                                                                                            Instrument           Market Description                                          Tradability at CS
 Instrument           Market Description                                            Tradability at CS       Spot                 ƁƁ Non-convertible (only through onshore banks)             ƁƁ No
 Spot                 ƁƁ Limited convertibility (under strict central bank rules)   ƁƁ No

                                                                                                            Forwards             ƁƁ NDFs normally against USD. Crosses against               ƁƁ Only NDF
 Forwards             ƁƁ NDFs normally against USD. Crosses against                 ƁƁ Only NDF                                     selected G7 currencies available upon request
                        selected G7 currencies available upon request                                                            ƁƁ Typically up to 2 years, longer tenors possible
                      ƁƁ Typically up to 2 years, longer tenors possible                                                            but illiquid. Most liquid dates are BMF dates
                        but illiquid                                                                                                (second business day that fixes on last business
                      ƁƁ Fixing time              11 am (Buenos                                                                     day of previous month)
                                                  Aires time).                                                                   ƁƁ Publication site           Reuters ,
                      ƁƁ Publication site         Bloomberg NDFF                                                                                               Bloomberg NDFF,
                                                  http://www.emta.org/                                                                                         between 6.00 pm – 8.00 pm
                                                  aservices                                                                                                    (Sao Paulo time)
                      ƁƁ Publication time         2 days prior to value date                                                     ƁƁ Publication time           2 days prior to value date
                      ƁƁ Additional comments      Fixing is based on
                                                  a weighted average of
                                                                                                            Options              ƁƁ NDOs quoted up to 2 years,                               ƁƁ Only NDO
                                                                                                                                    longer tenors possible but illiquid
                                                  14 local banks in
                                                  Buenos Aires
                                                                                                                                 ƁƁ USD settlement on T+2. At expiry, options are
                                                                                                                                    automatically exercised if in the money
 Options              ƁƁ NDOs quoted up to 1 year, longer tenors possible           ƁƁ NDO upon                                  ƁƁ Main currency pair        USDBRL
                         but illiquid                                                 request                                    ƁƁ Other currencies          EURBRL in limited liquidity.
                      ƁƁ USD settlement on T+2. At expiry, options are                                                                                        Other crosses available
                         automatically exercised if in the money                                                                                              upon request
                      ƁƁ Main currency pair        USDARS                                                                        ƁƁ Fixing page               Reuters ,
                      ƁƁ Other currencies          Crosses available                                                                                          Bloomberg NDFF
                                                   upon request                                                                  ƁƁ Cut convention            Average of the day
                      ƁƁ Fixing page               Reuters
                                                   ,
                                                                                                            Remarks              ƁƁ Best dealing hours       9.00 am – 4.00 pm (Sao Paulo time)
                                                   Bloomberg NDFF
                                                                                                                                 ƁƁ Market liquidity         USD 3 bln (daily)
                      ƁƁ Cut convention            Around 11 am
                                                                                                                                 ƁƁ FINER / DCD              No
                                                   (Buenos Aires time)
                                                                                                                                 ƁƁ E-Tools                  No

 Remarks              ƁƁ Best dealing hours       10.00 am – 3.00 pm (Buenos Aires time)
                      ƁƁ Market liquidity         USD 200 mln NDF / USD 400–600 mln onshore spot (daily)
                      ƁƁ FINER / DCD              No
                      ƁƁ E-Tools                  No

42 / 50    Section 3 – LATAM Currencies                                                                                                                                        Section 3 – LATAM Currencies    43 / 50
LATAM                                                                                                          LATAM
                     Bank holidays 2013:                                                                                       Bank holidays 2013:
                     Jan 1 | Apr 6 – 8 | Apr 29 | May 1 | May 21 | Jul 2 | Jul 16 | Aug 15                                     Jan 1 | Jan 9 | Mar 19 | Apr 5– 6 | May 1 | May 21 | Jun 11 | Jun 18
                     Sep 2 | Sep 17 – 19 | Oct 15 | Nov 1 – 2 | Dec 8 | Dec 25                                                 Jul 2 | Jul 20 | Aug 7 | Aug 20 | Oct 15 | Nov 5 | Nov 12 | Dec 8 | Dec 25

Chilean Peso – CLP                                                                                          Colombian Peso – COP
The Chilean peso is the official currency of the Republic of Chile. The conventional                        The Colombian peso is the official currency of the Republic of Colombia. The conventional
market quotation is the number of pesos per US dollar. The currency regime is independent                   market quotation is the number of pesos per US dollar. The currency regime is independent
and free-floating.                                                                                          and free-floating.

 Instrument           Market Description                                           Tradability at CS         Instrument         Market Description                                                Tradability at CS
 Spot                 ƁƁ Non-convertible                                           ƁƁ No                     Spot               ƁƁ Non-convertible                                                ƁƁ No

 Forwards             ƁƁ NDFs normally against USD. Crosses against                ƁƁ Only NDF               Forwards           ƁƁ NDFs normally against USD. Crosses against                     ƁƁ Only NDF
                         selected G7 currencies available upon request                                                             selected G7 currencies available upon request
                      ƁƁ Typically up to 1 year, longer tenors possible                                                         ƁƁ Typically up to 1 year, longer tenors possible
                         but illiquid                                                                                              but illiquid
                      ƁƁ Fixing time               6.00 pm (Chilean Time)                                                       ƁƁ Fixing time               6.00 pm (Colombian time)
                      ƁƁ Publication site          Reuters ,                                                             ƁƁ Publication site          Reuters ,
                                                   Bloomberg NDFF                                                                                            Bloomberg NDFF
                      ƁƁ Publication time          1 day after fixing                                                           ƁƁ Publication time          1 day after fixing
                      ƁƁ Additional comments Fixing through Central                                                             ƁƁ Additional comments Rate published by
                                                   Bank "observado" rate                                                                                     Central Bank
                                                   on Reuters 
                                                                                                             Options            ƁƁ NDOs quoted up to 1 year, longer tenors                        ƁƁ NDO upon
 Options              ƁƁ NDOs quoted up to 2 years,                                ƁƁ NDO upon                                     possible but illiquid                                             request
                         longer tenors possible but illiquid                          request                                   ƁƁ USD settlement on T+2. At expiry, options are
                      ƁƁ USD settlement on T+2. At expiry, options are                                                             automatically exercised if in the money
                         automatically exercised if in the money                                                                ƁƁ Main currency pair        USDCOP
                      ƁƁ Main currency pair        USDCLP                                                                       ƁƁ Other currencies          Crosses available
                      ƁƁ Other currencies          Crosses available                                                                                         upon request
                                                   upon request                                                                 ƁƁ Fixing page:              Bloomberg NDFF
                      ƁƁ Fixing page               Reuters ,                                                            ƁƁ Cut convention            6.00 pm (Colombian time)
                                                   Bloomberg NDFF
                      ƁƁ Cut convention            6 pm (Chilean time)                                       Remarks            ƁƁ Best dealing hours         8.00 am – 1.00 pm (Colombian time)
                                                                                                                                ƁƁ Market liquidity           USD 300 – 800 mln NDF / USD 1 – 1.5 bln onshore
 Remarks              ƁƁ Best dealing hours      8.30 am – 1.30 pm (Chilean time)                                                                             spot (daily)
                      ƁƁ Market liquidity        USD 500 m – 1 bln NDF / 1.5 – 2 bln onshore spot (daily)                       ƁƁ FINER / DCD                No
                      ƁƁ FINER / DCD             No                                                                             ƁƁ E-Tools                    No
                      ƁƁ E-Tools                 No

44 / 50    Section 3 – LATAM Currencies                                                                                                                                          Section 3 – LATAM Currencies       45 / 50
LATAM                                                                                                  LATAM
                     Bank holidays 2013:                                                                                 Bank holidays 2013:
                     Jan 1 | Feb 6 | Mar 19 | Apr 1 | Apr 5 | Apr 6 | May 1 | May 5                                      Jan 1 | Apr 5 | Apr 6 | May 1 | Jun 29 | Jul 28 | Jul 29
                     Sep 16 | Oct 28 | Nov 2 | Dec 1 | Dec 12 | Dec 25                                                   Aug 30 | Oct 1 | Oct 2 | Oct 8 | Nov 1 | Dec 8 | Dec 25

Mexican Peso – MXN                                                                                   Peruvian New Sol – PEN
The Mexican peso is the official currency of the United Mexican States. The conventional             The Peruvian new sol is the official currency of the Republic of Peru. The conventional
market quotation is the number of pesos per US dollar. The peso is an independent, free-floating     market quotation is the number of new sols per US dollar. The sol is an independent,
currency.                                                                                            free-floating currency.

 Instrument           Market Description                                         Tradability at CS    Instrument          Market Description                                        Tradability at CS
 Spot                 ƁƁ Freely convertible                                      ƁƁ Yes               Spot                ƁƁ Freely convertible                                     ƁƁ No
                                                                                                                          ƁƁ Liquidity depending on the local FX market, which
                                                                                                                            is open from 10.30 am – 2.30 pm (Peruvian time)

 Forwards             ƁƁ Deliverable forwards up to 1 year,                      ƁƁ Yes               Forwards            ƁƁ NDFs normally against USD. Crosses against             ƁƁ Only NDF
                        longer tenors possible but illiquid                                                                  selected G7 currencies available upon request
                                                                                                                          ƁƁ Typically up to 1 year, longer tenors possible
                                                                                                                             but illiquid
                                                                                                                          ƁƁ Fixing time               11.00 am (Lima time)
 Options              ƁƁ Quoted up to 3 years                                    ƁƁ Yes                                   ƁƁ Publication site          Reuters ,
                      ƁƁ Main currency           USDMXN                                                                                                Bloomberg NDFF
                      ƁƁ Other currencies        EURMXN, other crosses                                                    ƁƁ Publication time          1 day prior to value day
                                                 available upon request                                                   ƁƁ Additional comments Fixing, weighted average
                      ƁƁ Settlement              T+2                                                                                                   rate of whole day
                      ƁƁ Cut convention          12.30 pm (EST)
                                                                                                      Options             ƁƁ NDOs quoted up to 1 year, longer tenors                ƁƁ NDO upon
 Remarks              ƁƁ Best dealing hours      8.00 am – 3.30 pm (EST)                                                     possible but illiquid                                    request
                      ƁƁ Market liquidity        USD 10 – 15 bln spot (daily)                                             ƁƁ USD settlement on T+2. At expiry, options are
                      ƁƁ FINER / DCD             Yes                                                                         automatically exercised if in the money
                      ƁƁ E-Tools                 Yes                                                                      ƁƁ Main currency pair        USDPEN
                                                                                                                          ƁƁ Other currencies          Crosses available
                                                                                                                                                       upon request
                                                                                                                          ƁƁ Fixing page               Bloomberg NDFF
                                                                                                                          ƁƁ Cut convention            11.00 am (GMT)

                                                                                                      Remarks             ƁƁ Best dealing hours      9.00 am – 1.30 pm (Lima time)
                                                                                                                          ƁƁ Market liquidity        USD 250 – 300 mln NDF, USD 200 – 300 mln
                                                                                                                                                     onshore spot (daily)
                                                                                                                          ƁƁ FINER / DCD             No
                                                                                                                          ƁƁ E-Tools                 No

46 / 50    Section 3 – LATAM Currencies                                                                                                                                Section 3 – LATAM Currencies   47 / 50
Disclaimer

This document is issued by Credit Suisse AG and/or its affiliates (hereafter Credit
Suisse), solely for information purposes and for the recipient's sole use. It is not the
result of a financial analysis and therefore not subject to the "Directives on the Inde-
pendence of Financial Research" (Swiss Bankers Association).

This document does not constitute an offer or an invitation by or on behalf of Credit
Suisse to enter into a transaction with the terms as described herein. The only binding
terms of the transaction will be set forth in the specific contracts and confirmations
prepared by Credit Suisse. Credit Suisse does not make any representation as to the
accuracy or completeness of this document and assumes no liability for losses and tax
implications arising from the use hereof. This transaction entails a financial derivative
and may therefore be complex and involve a high degree of risk.

Emerging Markets are located in countries that possess 1 or more of the following
characteristics: A certain degree of political instability, relatively unpredictable financial
markets and economic growth patterns, a financial market that is still at the develop-
ment stage or a weak economy. Emerging markets investments usually result in higher
risks such as political risks, economical risks, credit risks, exchange rate risks, market
liquidity risks, legal risks, settlement risks, market risks, shareholder risk and creditor
risk. Investors should be willing and financially able to accept the risk characteristics of
the investments described in this documentation.

It is intended only for investors who understand and are capable of assuming all risks
involved. Before entering into any transaction, an investor should determine if this tran-
saction suits its particular circumstances and should independently assess (with its
professional advisers) the specific risks (maximum loss, currency risks, etc.) and the
legal, regulatory, credit, tax and accounting consequences. Credit Suisse makes no
representation as to the suitability of this transaction for any particular investor nor as
to the future performance of this transaction. Neither this document nor any copy may
be sent, taken into or distributed in the United States or to any U. S. person (within
the meaning of Regulation S under the US Securities Act of 1933, as amended) or in
any other jurisdiction except under circumstances that will result in compliance with the
applicable laws thereof. This document may not be reproduced either in whole or in
part, without the written permission of Credit Suisse.

Copyright © 2013 Credit Suisse Group AG and/or its affiliates. All rights reserved.
CREDIT SUISSE AG
FX Sales & Advisory
                        2580224 01.2013

Uetlibergstrasse 231
CH-8045 Zurich

www.credit-suisse.com