EXHIBITOR DIRECTORY 2020 - AT PDAC - Northern Ontario Mining Showcase
Page content transcription
If your browser does not render page correctly, please read the page content below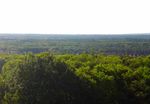 Ministerial message for the Northern Ontario Mining Showcase
                           Program
                   PDAC 2020 Convention

                  The Honourable Mélanie Joly,
  Minister of Economic Development and Official Languages,
               and Minister responsible for FedNor

Mining and related industries employ more than 625,000 people across the
country and contribute as much as $97 billion a year to Canada's GDP. One
thing is clear, we will continue to support initiatives, such as the Northern
Ontario Mining Showcase (NOMS), which help companies, communities
and organizations to derive even greater benefits from this thriving global
sector.

On behalf of the Government of Canada and everyone at FedNor, we are
pleased to welcome you to PDAC 2020, the International Convention of the
Prospectors and Developers Association of Canada, and particularly, to the
NOMS.

Led by the City of Temiskaming Shores, the Northern Ontario Mining
Showcase has again this year grown in scope and in size, and will now
enable more than 100 exhibitors to promote the wealth of products, services
and investment opportunities that the region has to offer. Last year's
participants reported that the -Showcase helped bring in an additional $24
million in sales. The 2020 NOMS promises even greater results.

Please join me in congratulating the City of Temiskaming Shores for its hard
work and commitment to ensuring the success of this important initiative.

Best wishes to all Northern Ontario participants.

Sincerely,

The Honourable Mélanie Joly,
Minister of Economic Development and Official Languages, and
Minister responsible for FedNor
2

MESSAGE FROM YOUR HOST

To all companies, business owners, executives, dignitaries and other
special guests from around the world, we welcome you to the 2020
Northern Ontario Mining Showcase!

This event is lead by the City of Temiskaming Shores and generously
supported by Fed Nor to recognize the unique potential that PDAC
affords for the promotion of Northern Ontario and its businesses to
the world. The Northern Ontario Mining Showcase provides a unique
opportunity to showcase the knowledge, capacity, and innovative
approaches that mining supply and service companies from our
region can offer.

While here, be sure to take the opportunity to network, cultivate
relationships, and generate business opportunities and leads with
the 110 participating exhibitors. We also encourage you to learn more
about Temiskaming Shores and how its central location provides
access to mining supply and service companies, directly supporting
mines across Northeastern Ontario and Northwestern Quebec.

Join us and learn first-hand why Northern Ontario is deemed to be a
centre of mining excellence and, while you're at it…enjoy some of our
famous Northern hospitality!

The 2020 Northern Ontario Mining Showcase

Mayor Carman Kidd
City of Temiskaming Shores

                                                            Speaker 25069
SHOWCASE PARTICIPANTS (A-Z)
  A-1 Blasting Mats.................................................................................5
  Abitibi Geophysics..............................................................................5
  ACR Fuller Group.................................................................................5
  Association of Indigenous Mining Suppliers/Centre
  of Excellence for Indigenous Mineral Development..............5
  B&D Manufacturing............................................................................5
  BBE Canada ..........................................................................................6
  BioNorth Solutions..............................................................................6
  Blue Heron Environmental / Zhashagi........................................6
  BZ Environmental...............................................................................6
  Cambrian College................................................................................7
  Canadian Diamond Drilling Association.....................................7
  Canadian Exploration Services Limited (CXS)...........................7
  Canadian Shield Consultants Agency Inc..................................7
  Carriere Industrial Supply................................................................7
  Centre for Excellence in Mining Innovation (CEMI)................8
  Clickmox Solutions.............................................................................8
  Collège Boréal.......................................................................................8
  Conveyors Plus Ltd.............................................................................8
  Covergalls Inc.......................................................................................8
  CRD Creighton Rock Drill.................................................................9
  Custom Concrete Northern.............................................................9
  Deltion Innovations Ltd....................................................................9
  Dr Tarp.....................................................................................................9
  Drillco Mining and Exploration.......................................................10
  Drillspec..................................................................................................10
  DST Consulting Engineers Inc. A Division of Englobe...........10
  Element Mining Ltd............................................................................10
  EPC Canada Explosives Ltd..............................................................10
  Equipment North.................................................................................11
  Ethier Sand & Gravel Ltd. .................................................................11
  Fabrithane Industrial Products Inc...............................................11
  Fisher Wavy Inc....................................................................................11
  Heath & Sherwood (1964) Limited.................................................11
  Hurley Ventilation Technologies Inc. Hurley Industrial
  Thermal Technologies Inc. ..............................................................12
  Innovation Centre for Advanced Manufacturing
  and Production (ICAMP)...................................................................12
  iRing Inc. ................................................................................................12
  Itec 2000 Equipment Inc..................................................................12
  J.L Richards & Associates Ltd..........................................................12
  Jacob & Samuel Drilling Ltd............................................................12
  Jannatec Technologies......................................................................13
  Komri Engineering..............................................................................13
  LTL Contracting....................................................................................13
  Maestro Digital Mine..........................................................................13
  Marcotte Mining / Timberland Equipment Ltd.........................14
  Materials Joining Innovation Centre ...........................................14
  Meridian Fuels Inc...............................................................................14
  Métis Free Trader.................................................................................14
  Miller Group...........................................................................................14
  Miller Technology................................................................................15
  Minalytix.................................................................................................15
  Mine Safety Solutions .......................................................................15
  Mine Source Auctions........................................................................15
  MIRARCO Mining Innovation...........................................................15
  Mobile Parts Inc...................................................................................16
  Morgan Fuels........................................................................................16
  NADF........................................................................................................16
  New Liskeard Sheet Metal Works Ltd..........................................16
  NORCAT..................................................................................................16
  NORPRO COMPANY............................................................................17
  North Bay Machining Centre Inc...................................................17
  North Bay Plastic Molders Ltd........................................................17
  Northern College / Northern Training Division........................17
  Northern Superior Structural Solutions Ltd...............................17
  NorthStream Safety & Rehab..........................................................18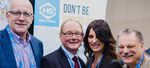 4

NorthWinds Environmental Services...........................................18
NSS Canada ..........................................................................................18
Odyssey Fluid Power..........................................................................18
On Duty Equipment Ltd....................................................................19
ORIGIN.....................................................................................................19
Paige Engineering Limited..............................................................19
Pinnacle Civil Constructors..............................................................19
Pneuma-Tool.........................................................................................19
Poly-Ure Castings Limited................................................................20
Provix.......................................................................................................20
Rail-Veyor Technologies Global Inc...............................................20
Rainbow Concrete Industries Ltd..................................................20
Rastall Mine Supply............................................................................20
Rector Machine Works Ltd...............................................................20
Resolution Machining........................................................................21
Revolution Mining Software............................................................21
Rocvent Inc............................................................................................21
Ronacher McKenzie Geoscience....................................................21
SAMSSA...................................................................................................22
Schauenburg Industries Ltd............................................................22
SHYFT Inc...............................................................................................22
Sling-Choker Mfg. (Thunder Bay) Ltd...........................................22
Spectrum Telecom Group Ltd.........................................................22
Stardust Technologies.......................................................................22
Steel2000 Inc........................................................................................23
Sumac Geomatics...............................................................................23
Symboticware.......................................................................................23
TBT Engineering Limited..................................................................23
Temiskaming Testing Laboratories Inc.......................................23
TESC Contracting Company Ltd.....................................................23
The Bucket Shop (TBS) .....................................................................24
TIME Limited.........................................................................................24
TopSteel Corp/TopROPS....................................................................24
TopVu.......................................................................................................24
TPS Group of Companies - NATT Safety Services....................24
Tracks and Wheels..............................................................................25
Trans Canada Safety...........................................................................25
Triotek Limited.....................................................................................25
Variant Mining Technologies...........................................................25
Wabi Iron & Steel Corp.......................................................................25
Wahgoshig Resources / Black Diamond
Drilling Services...................................................................................26
Wasaya Airways...................................................................................26
Windigo Ventures GP........................................................................26
Wipware Inc..........................................................................................26
WOJO Wrench......................................................................................26
X-Glo North America Inc...................................................................26

                                           SECTOR LEGEND
                                                                                               SOFTWARE,
                                                            JOB SEARCH                         COMMUNICATIONS &
 ASSAY SAMPLING                 EXPLORATION
                                                            & HIRING                           INFORMATION
                                                                                               TECHNOLOGY
                                EXPLOSIVES
 CONSTRUCTION                                               MANUFACTURING                      SURVEYING
                                & CHEMICALS

                                FUEL &                                                         TRAINING,
 CONSULTING                                                 METAL FABRICATION                  EMPLOYMENT &
                                LUBRICANTS                                                     FINANCING

                                                                                               TRANSPORTATION &
 DRILLING                       GEOMATICS                   REHABILITATION
                                                                                               LOGISTICS

                                                            RESEARCH &                         UNDERGROUND
 ENGINEERING                    GOVERNMENT
                                                            DEVELOPMENT                        EQUIPMENT

 ENVIRONMENTAL                  INDIGENOUS                  SAFETY & PPE                       VENTILATION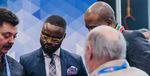 SHOWCASE PARTICIPANTS
     A-1 BLASTING MATS            9
     STURGEON FALLS, ON • www.a1blastingmats.com
     A-1 Blasting Mats designs, manufactures and delivers blasting, access and
     coverage solutions, for mining, forestry, construction, municipal, aerospace
     and military applications. Our NEW flexible patent-pending design allows
     the company to utilize conventional materials such as car and truck tires, to
     create innovative blasting coverage solutions, as well as composite material
     based access and coverage solutions for many applications.

     ABITIBI GEOPHYSICS           85
     THUNDER BAY, ON • www.ageophysics.com
     Abitibi Geophysics is a ground and borehole geophysical survey company for
     mining exploration. We provide a full range of geophysical methods, including
     magnetics, electromagnetics, gravity, induced polarization, radio imaging,
     etc. We also develop and build our own proprietary equipment.

     ACR FULLER GROUP 108
     SUDBURY, ON • www.fullerindustrial.com
     Pre-Fabricated Piping Systems - Fuller boasts the most advanced pipe spool
     manufacturing systems in North America.
     Engineering and Project Management - Detailed engineering, drafting,
     drawing take-off's, scheduling and expediting of capital projects for process
     piping systems is our internationally recognized niche.
     Our products and services include: Rubber Lining, Ceramic Lining, Field
     Lining, Carbon Steel & Stainless Steel Pipe Spools

     ASSOCIATION OF INDIGENOUS MINING SUPPLIERS/CENTRE OF
     EXCELLENCE FOR INDIGENOUS MINERAL DEVELOPMENT 87
     BIRCH ISLAND, ON • www.waubetek.com
     The Centre of Excellence for Indigenous Mineral Development will be the first
     of its kind in Ontario, Canada and internationally. The Centre will focus on
     mineral development for key users including Indigenous people, businesses
     and communities, governments – Indigenous and non-Indigenous - all levels
     and regions -, postsecondary institutions for development partnerships
     targeting best practices, case studies and promotion of Indigenous
     participation in education and career development. The third key user/
     stakeholder will be partners in mineral development and the mining industry.

     B&D MANUFACTURING                 36
     CHELMSFORD, ON • www.bdmfg.com/
     Our customers trust us to provide quality products and a high level of
     service.
     Founded in 1980, B&D Manufacturing is a dynamic Canadian company that
     designs, manufactures and distributes innovative products and technologies
     to increase production and improve safety for industries globally. Originally
     established as the manufacturer of the globally recognized Portable Align
     Boring Machines, our product line has expanded to include support equipment
     for large haul trucks and heavy shovels at surface operations, as well as
     heavy equipment operating in underground mines. In addition to our OEM
     product line, we support a variety of clients with custom design, fabrication
     and manufacturing, on-site repair and rebuild services.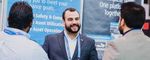 6

BBE CANADA        22
SUDBURY, ON • www.bbegroup.ca
BBE Consulting offers services which include ventilation modelling, feasibility
studies, detailed engineering and EPCM. We are ideally positioned to support
underground mining projects from concept through to implementation. Our
team of experienced engineers and professionals specialize in mine ventilation,
specification and design of mine cooling and refrigeration, contaminant
management, energy optimization, and mine fire simulation. We offer a
comprehensive suite of mine ventilation services including ventilation network
simulation, conceptual and feasibility studies, due diligence, competent person's
reports, detailed engineering specifications, tender support, site ventilation
surveys, ventilation audits and ventilation training/mentoring.

BIONORTH SOLUTIONS               11
THUNDER BAY, ON • www.bionorthsolutions.com
Our product division, Microbiate, provides no-dig spill kits that are cost-
effective, eco-friendly, and easy-to-use. Our proprietary microbes degrade
hydrocarbons to water and carbon dioxide, thus eliminating the need for "dig
and dump" traditionally used with spills. Our products can be applied either
pre- or post-spill, meaning they can be utilized as a preventative, proactive
means to environmental management. Microbiate not only decreases costs,
but also exemplifies corporate and social responsibility using a proactive
approach.
BioNorth Solutions performs environmental reclamation of contaminated lands
via bioremediation. We utilize microbes to convert contaminants to neutral by-
products which render land or water decontaminated. Our technologies are
green and save you money.

BLUE HERON ENVIRONMENTAL / ZHASHAGI                      64
TIMMINS, ON • www.blueheronenv.com
Blue Heron was established in 2004 with the interest of providing practical as-
sistance to resource-based companies. Through experience gained from exten-
sive work in the environmental field, Blue Heron staff members are equipped to
provide assistance for all aspects of environmental management in your facility.

From grassroots site risk assessments, to full development and implementation
of certifiable integrated environmental, health and safety management systems,
Blue Heron can provide the level of service your organization requires.

BZ ENVIRONMENTAL            94
TIMMINS, ON • www.bzenvironmental.com
BZ Environmental is a full service environmental consulting company which
specializes in real work environmental solutions for all industries including
mining and exploration.

Ontario produces more than $10 billion worth of mining
supplies and services every year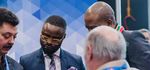 SHOWCASE PARTICIPANTS
     CAMBRIAN COLLEGE              59
     SUDBURY, ON • www.cambriancollege.ca
     Cambrian College's nationally-accredited mining programs provide students
     with the skills and hands-on experience required to become part of
     underground or open-pit mine teams around the globe. Cambrian Innovates
     - the College's research development arm - creates an environment of
     partnership, development and learning that benefits everyone. Industry
     is connected with bright upcoming workers to solve problems with fewer
     wasted resources. Cambrian's Corporate Training division works with industry
     partners to develop and deliver programs tailored to industry needs, while
     delivering courses ranging from rigging, mine hoist, ozone depletion and more.
     Each program is delivered in specialized labs, mobile spaces, and classrooms
     designed for face-to-face, virtual, and blended delivery.

     CANADIAN DIAMOND DRILLING ASSOCIATION                       58
     NORTH BAY, ON • www.cdda.ca
     The CDDA has its finger on the pulse of the industry. We deal with government
     departments and agencies, both to keep you abreast of the latest regulatory
     changes affecting your industry, as well as to lobby governments for the well-
     being of the mineral industry in Canada.
     We keep various statistics of the industry, and foster affiliations with
     associations that have similar, but not the same, business interests. We
     are extremely knowledgeable about the industry, and can be contacted
     confidentially about any matter. If we do not have the answer to your question,
     we will be able to lead you to someone in the Association who does. We
     organize conventions for the industry's benefit, providing opportunities for
     training, networking and social contact

     CANADIAN EXPLORATION SERVICES LIMITED (CXS)                          72
     LARDER LAKE, ON • www.cxsltd.com
     Founded in February 2000, Canadian Exploration Services Limited (CXS) is
     a leading provider of geophysics, exploration technical services, and earth
     works. Based in the heart of the Abitibi Greenstone Belt, we proudly serve
     the mineral exploration community from prospectors through to senior mining
     companies throughout Canada

     CANADIAN SHIELD CONSULTANTS AGENCY INC.                          4
     ST-CHARLES, ON • www.canadianshieldconsultants.com
     A turn-key environmental consulting engineering firm specialized in water and
     wastewater, we provide customized solutions to our clients environmental
     engineering challenges. Our services include, but are not limited to,
     engineered design and drafting, hydrogeological assessments, permitting,
     treatment system supply, construction and service after sales.

     CARRIERE INDUSTRIAL SUPPLY 100
     LIVELY, ON • www.carriereindustrial.com
     As a global leader of innovative value-added wear products, Carriere Industrial
     Supply Limited aims to help clients increase their productivity and reduce their
     operating expenses. Our growth in the global market of mining and extraction
     buckets, truck bodies, raise lining, wear liners, and related products is a
     testament to our mission to provide our customers with excellent, efficient and
     innovative solutions.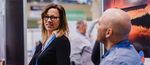 8

CENTRE FOR EXCELLENCE IN MINING INNOVATION (CEMI)                            76
SUDBURY, ON • www.cemi.ca
CEMI helps solve mining industry challenges. We accelerate the delivery of
commercially viable innovations to improve operational performance. Simply
said, our services are designed to bridge the gap between a challenge and a
solution.
We focus on:
- accelerating the commercialization of technical solutions to be market ready -
viable products and services
- managing networks of technical solution providers and innovative SMEs -
sector collaboration
- systematically target issues relevant to the global mining industry - SME export
markets
- searching globally for solutions to locally critical operational bottlenecks -
industry-identified priorities.

CLICKMOX SOLUTIONS             35
SUDBURY, ON • www.clickmox.com
Clickmox Solutions Inc. is a Canadian company specializing in products and
services related to 3D laser scanning and mapping, ground- and aerial-robotic
vehicles and GIS systems for underground mines. Our focus is on scanning and
mapping hard-to-access and inaccessible areas in underground mines, such as
open stopes, ore/waste passes, shafts and caved-in areas.
We provide turn-key solutions with training and after sales support and service.
Our flagship products are aerial drone-based 3D laser scanning and mapping
systems that have been designed specifically for underground mines.

COLLÈGE BORÉAL          51
SUDBURY, ON • www.collegeboreal.ca
Established in 1995, Collège Boréal is a postsecondary training and learning
institution dedicated to the development and growth of French communities
throughout the province.
Collège Boréal's Continuing Education and Corporate Training division delivers
high quality, client-focused training to organizations and individuals specifically
adapted to their needs and those of the Ontario workforce. Our training is
accessible, diversified and flexible, and offered either online or in person.
Collège Boréal offers a wide variety of programs and services at six campus
locations and 38 access centres in 27 communities across the province.

CONVEYORS PLUS LTD.              8
TIMMINS, ON • www.conveyorsplus.ca
Conveyors Plus is a manufacturer of patented conveyor belt alignment systems
sold to the mining and bulk material handling industry.

COVERGALLS INC.         60
LIVELY, ON • www.covergallsworkwear.com
Covergalls Workwear is designed to work with you and not against you. Our gear
improves functionality from top to bottom, to ensure a safer, inclusive and more
enjoyable work experience for women working in industrial roles. Covergalls has
evolved to be so much more than just a workwear company. We now exist to
conquer three main pillars within the industrial/trades sectors: health and safety,
diversity and inclusion, and education and advocacy.

        With the largest mineral production in Canada,
        Ontario offers a wealth of opportunities for your
        company whether you're a producer, supplier or
        service provider.
SHOWCASE PARTICIPANTS
     CRD CREIGHTON ROCK DRILL LTD.                  44
     SUDBURY, ON • www.crdcreighton.com
     CRD is a privately owned company distributing high quality leading edge
     products to meet the extreme demands of the aggregate, attachments, con-
     struction, drilling solutions, mining, hardware, fluids, road maintenance and
     ground engaging markets. Creighton Rock Drill Ltd. was founded in April
     1966 by D.J. (Jim) Creighton and his wife Evelyn. At the time working out of
     their family home, Jim and Evelyn managed to develop the business into a
     going concern while at the same time raising a family of seven children. The
     siblings helped their parents in any way they could, answering the phone,
     taking orders and shipping products. After acquiring completing postsecond-
     ary studies, six of them joined the business and to this day continue to grow
     Creighton Rock Drill Ltd.

     CUSTOM CONCRETE NORTHERN                  23
     TIMMINS, ON • www.sarjeants.com/custom-concrete/
     Located in Timmins, Ontario, Custom Concrete Northern is a division of The
     Sarjeant Company Limited. Custom Concrete specializes and is dedicated to
     providing excellence in mining-specific services including Paste Fill, Custom
     Crushing, Portable Concrete, and Delivered Fuel.

     DELTION INNOVATIONS LTD              21
     CAPREOL, ON • www.deltion.ca
     Deltion Innovations Ltd is a technology development company specializing in
     automation and robotics with a focus on new product development, trouble-
     shooting and existing product improvement for the resource sector. We have
     decades of electromechanical design experience derived from the mining
     and pulp and paper sectors. We apply this to other sectors, including mining
     in space. A key goal of our mining in space work is to spin back the technol-
     ogies developed to improve productivity and safety in the resource sector.

     DR TARP      25
     TEMISKAMING SHORES, ON • www.drtarp.com
     We use high-grade materials to design and manufacture custom-made,
     hand-stitched products including truck tarps, utility tarps, custom shelters,
     berms, and sump pond liners. Mining specials include core box covers,
     drill wall panels and skirting as well as containment bags. We also supply
     insulated and industrial tarps. From customization to installation and repairs,
     Dr Tarp has you covered!
10

DRILLCO MINING AND EXPORATION                   17
NORTH BAY, ON • www.DrillcoMining.ca
Drillco has created the industry's first Clean-Tech Modular Drilling System -
one drill capable of performing three standard applications, including surface/
skid, underground and heli-portable. Drillco's drills offer contractors and mine
operators reliability, maximum flexibility, high productivity, financial savings and
environmental responsibility. We used deep industry knowledge, clean-tech and
advanced technologies to design and engineer our drills specifically for drillers,
mechanics and owners.

DRILLSPEC       29
NORTH BAY, ON • www.drillspec.ca
Drillspec is a cloud-based business management tool designed to respond to
the drilling industry's unique requirements for information control and tracking.
It's the perfect companion for the DEC (Drilling Excellence Certification) process
– but it's more than that.
Drillspec will allow you to up your game, increase efficiency and give you access
to critical information in the field. Larger companies will save tens of thousands
of dollars the first year, while smaller companies will be able to operate at a
whole new level.

DST CONSULTING ENGINEERS INC. A DIVISION OF ENGLOBE 102
THUNDER BAY, ON • www.dstgroup.com
DST is a national leader in environmental, geotechnical, pavement and materials
engineering services. We have been working with clients in the mining sector
for over 40 years through every stage of the process: exploration, development,
operations, and closure. Our mission is to support our clients and contribute
to their success throughout their project's life cycle by applying practical
experience, state-of-the-art resources, and advanced expertise in the areas of
geotechnical engineering and construction materials field and laboratory testing
(soils, rock, aggregates, concrete and bituminous materials).

ELEMENT MINING LTD            20
SUDBURY, ON • www.elementminingltd.com
We provide a variety of products to the mining industry including pneumatic
systems, pumps, drilling technologies and equipment, blasting machines, and
products, as well as laser & alignment tools. Specializing in the fabrication and
construction of various components for mining equipment that are provided to
many O.E.M. manufacturers, Element Mining offers a comprehensive range of
models in each of its product lines with an after sales and service teams that
is trained and equipped to offer extensive support. We also refurbish and sell
heavy equipment for underground mining.

EPC CANADA EXPLOSIVES LTD.                52
KIRKLAND LAKE, ON • www.epc-groupe.ca
EPC Canada is one of the country's leading manufacturers of explosives.
With a depth of experience and expertise in storage and distribution in the
underground mining, construction and surface mining industries, EPC Canada
places operational safety and competency as its number one priority, providing
the highest level of professionalism and customer focus.

           On a global level, Ontario ranks among the top ten regions
           for exploration spending and production of platinum group
           metals (PGMs) and nickel
SHOWCASE PARTICIPANTS
           EQUIPMENT NORTH INC.               95
           LIVELY, ON • www.equipmentnorth.com
           Family-owned Canadian business established in 1989, Equipment North
           is based in Ontario, with locations in Sudbury and Timmins. We work hard
           to provide you with top-quality equipment and service. Whether you need
           industrial construction tools and equipment, shotcreting equipment for mining
           or even custom equipment to suit your unique application, Equipment North
           will find a solution for you. Our reputation for service keeps our customers
           coming back. We take pride in knowing that our dedication to our customers
           helps make us the silent partner in many successful businesses.

           ETHIER SAND & GRAVEL LTD.                  19
           SUDBURY, ON • www.ethiersandandgravel.ca
           Ethier Sand and Gravel is a Northern Ontario leader in custom aggregate
           supply, construction, and mining supply and service. Working directly with
           mines in strategic areas, Ethier provides a variety of aggregate, backfill,
           equipment, and other services to the industry. With over 50+ years experience
           in mining, Ethier is a trusted resource in identifying and supplying aggregate
           requirements.

           We own and operate our own crushers, screening plants and full line of
           construction equipment to provide our customers with the best in variety of
           in-stock and spec products delivered when you need them. Our experienced
           team also offers surface and aggregate exploration services throughout
           Northern Ontario.

           FABRITHANE INDUSTRIAL PRODUCTS INC.                    43
           EARLTON, ON • www.fabrithane.com
           Fabrithane performs manufacturing/casting of polyurethane wear parts for the
           mining industry, i.e., pump and flotation, conveyor rollers and components,
           impact/wear ads, sheave liners, skip liners, rollers, jumbo drill replacement
           wear parts, dart-valve plugs and seats and cyclone wear parts, just to name
           a few.

           FISHER WAVY INC.         54
           SUDBURY, ON • www.fisherwavy.com
           Fisher Wavy manufactures ground support materials used in the mining
           industry and materials for surface works construction.

           HEATH & SHERWOOD (1964) LIMITED                  50
           KIRKLAND LAKE, ON • www.heathandsherwood64.com
           Celebrating 93 years of service to the minerals industry, Heath & Sherwood
           has been a supplier of quality build products since 1927. Heath & Sherwood
           supplies a complete line of standard and custom-designed automatic process
           samplers used to extract metallurgical accounting samples from the process
           and inventory control requirements. A variety of samplers are available to adapt
           to pipes, high slurry flow launders, bulk materials on conveyors and chutes or
           from containers. Along with our long list of major mining companies using H&S
           sampling systems, we are recognized by leading sampling consultants and
           experts as the highest quality sampling equipment available. In 2018, Heath &
           Sherwood formed a partnership with Consep Pty Limited of Australia to better
           serve the industry.

Over 200 mineral exploration projects are currently
underway in Ontario.
12

HURLEY VENTILATION TECHNOLOGIES INC. HURLEY INDUSTRIAL
THERMAL TECHNOLOGIES INC. 71
SUDBURY, ON • www.hurleyventilation.com
We manufacture, assemble, service and install main fan systems, including
auxiliary fans. We also produce, service and install mine air heating systems

INNOVATION CENTRE FOR ADVANCED MANUFACTURING AND
PRODUCTION (ICAMP) 82
NORTH BAY, ON • www.canadorecollege.ca/icamp
CAMP is a not-for-profit innovation centre operated by Canadore College
in North Bay, Ontario. Our mission is to promote the growth and success of
Canadian industry by providing direct, cost-effective access to the latest in
advanced manufacturing technology and expertise.

This 13,300 sq. ft. industrial centre is focused on product innovation, allowing
companies to access the technologies and resources for the development and
refinement of new and existing products and processes.

IRING INC      44
NORTH BAY, ON • www.iring.ca
iRing Inc. is the world leader in blast planning software specific to underground
mines and uses a proprietary break model to diagnose and improve blast pattern
designs using explosive detonation state and explosion state characteristics
as well as rock/ore parameters. AEGIS Designer© and AEGIS Analyzer© are
part of a software suite of products from iRing Inc. that completely changes the
ring design process (drilling, blasting and mucking) for underground mines by
improving ore recoveries.

ITEC 2000 EQUIPMENT INC              83
THUNDER BAY, ON • www.itec2000.com
Itec 2000 Equipment is a regional leader of product and service support for
the mining industry in Northwestern Ontario. Our products include link-belt
excavators, BTI rock breaker technology, ITR undercarriage and G.E.T.,
Manuli Hydraulics, AMI rock buckets, and more. Itec offers quality in-house
services including heavy equipment repair, major component and hydraulic
component rebuilds, radiator/oil cooler servicing and rebuilds, and hydraulic
hose manufacturing.  

J.L RICHARDS & ASSOCIATES LTD.                 48
NORTH BAY, ON • www.jlrichards.ca
J.L. Richards & Associates Limited (JLR) is an employee-owned Canadian
company that provides multidisciplinary engineering, architecture, planning,
and project management services. Founded in Ottawa in 1955, we have seven
offices across Ontario and a project office in Vancouver, British Columbia. Our
firm is strategically located in close proximity to some of the largest mining and
mineral processing operations in the country, and our dedicated Industrial &
Mining Group has spent the past 45 years providing specialized solutions for
diverse clients in this sector. From underground infrastructure to purpose-built
surface structures, our team can develop designs that meet your needs and
exceed your expectations.

JACOB & SAMUEL DRILLING LTD                5
SUDBURY, ON • www.jsdrilling.ca
Jacob & Samuel Drilling Ltd. is committed to discovering each customer's needs,
striving to not only meet those needs, but to go beyond. We are committed to
creating a vision of perfection centred on our customers, developing working
relationships that are built on trust. Jacob & Samuel Drilling Ltd. is focused on
delivering consistency, while growing in steady but manageable increments –
improving from contract to contract – thereby guaranteeing customer satisfaction
at every level.
SHOWCASE PARTICIPANTS
     JANNATEC TECHNOLOGIES                     97
     SUDBURY, ON • www.jannatec.com
     Jannatec Technologies has a long tradition in the communication, design and
     manufacturing industry. Creativity and innovation continue to drive us forward
     in our belief that we can create groundbreaking systems and experiences.
     Our number one goal is achieving superior satisfaction by delivering products
     and services that exceed expectations. Our vision is to build a bridge between
     humans and technology through innovation and creativity. With over 25
     years of experience in industrial design, we challenge ourselves to improve
     communication systems and enhance safety systems in order to lead the
     industry into a safer, more productive future.

     KOMRI ENGINEERING               12
     SUDBURY, ON • www.komriengineering.com
     Komri Engineering Incorporated (KEI) is experienced in resolving complex and
     challenging engineering problems using innovative and creative skills. Since
     establishment in 2015, the experienced staff of KEI have been executing,
     installing and commissioning projects seamlessly within numerous industries.
     KEI's capabilities Include civil engineering, concrete structures, foundations,
     drainage systems, structural engineering, connections design, mechanical
     engineering design, mobile equipment and machinery, mine ventilation doors,
     prototypes and CWB welding engineering.

     LTL CONTRACTING            63
     THUNDER BAY, ON • www.ltlgroup.ca
     LTL Contracting is a civil construction company based in Thunder Bay, ON.
     We build and maintain tailings dams and mine infrastructure, crush various
     types of fill materials from mine sites, rehabilitate tailings facilities, and install
     tailings and water lines. We have numerous partnerships and joint ventures
     with First Nations communities. These partnerships are strategically aligned
     with numerous mine sites in northern Ontario to provide employment and
     training opportunities.

     MAESTRO DIGITAL MINE                 75
     LIVELY, ON • www.maestrodigitalmine.com
     With strong industry contacts, we manufacture and serve the underground
     mine ventilation and automation sector. Our products deliver energy savings
     and productivity improvements while meeting the highest health and safety
     standards. We are driven to provide ventilation and communication solutions
     to improve the underground work environment and extend miners' lives while
     still providing mining companies a solution to increase production, conserve
     energy and reduce greenhouse gases.
14

MARCOTTE MINING / TIMBERLAND EQUIPMENT LTD                           2
SUDBURY, ON • www.marcottemining.com
As the original equipment manufacturer of the Minejack® Carrier, Marcotte
Mining Machinery Services Inc. is a leading designer, manufacturer, and
marketer of underground utility vehicles, and we fully support our designs with
the highest quality standards. We believe that a safe workplace is one that is
planned. From our people to our workplace to our equipment, safety is built into
everything we do. At Marcotte Mining, we are engineered safe.

MATERIALS JOINING INNOVATION CENTRE                    66
KIRKLAND LAKE, ON • www.majic-ca.org
The Materials Joining Innovation Centre (MaJIC) is a not for profit innovation
centre with the mandate of improving the welding industry in Canada. We
offer many specialized services and testing capabilities that are not otherwise
available to small/medium companies. We have a highly capable staff of
engineers and technologists with expertise in the fields of welding, materials
science, metallurgy, and manufacturing to name a few. With this expertise, we
can fully support your growth plan by executing R&D projects, or by simply
providing independent validation of development work conducted internally.
We also maintain a well-equipped, state-of-the-art ISO9001 certified materials
testing laboratory with extensive capabilities for standard and custom testing.

MERIDIAN FUELS INC           53
COCHRANE, ON • www.meridianfuels.ca
Meridian Fuels has become a leading provider of premium bulk and drummed
Jet A-1, clear and coloured diesel, stove oil and gasoline to many companies
throughout the North and across Canada. What sets Meridian apart from
other fuel companies is that throughout our years of working in the petroleum,
helicopter and camp industries, we have gained expertise and a great deal of
knowledge in how to best service remote areas. This experience allows us to
provide reliable and cost-effective logistics and fuel delivery services, getting
you the fuel you need to move you forward no matter where you are operating.

MÉTIS FREE TRADER           89
KENORA, ON • www.metisfreetrader.com
Métis Free Trader (MFT) is the economic and business development corporation
of the Red Sky Métis Independent Nation (RSMIN) with the mandate to foster,
build and partner with businesses who share their vision of sustainable,
profitable growth. MFT is a wholly owned Indigenous company, managed by
RSMIN members, supporting their community of 4,500 members. Through a
JV Alliance with BluMetric Environmental (BluMetric), MFT has been able to
provide economic, employment, training and environmental opportunities to
RSMIN. BluMetric is an established Canadian company with a long history of
providing full-service, environmental consulting and water treatment solutions
to the mining sector.

MILLER GROUP         24
TEMISKAMING SHORES, ON • www.millergroup.ca
The Miller Group has multiple Northern Ontario locations that provide
construction and material sales to all levels of government as well as the private
sector. Our services include road construction, aggregate production, road
and structure rehabilitation, highway operations and maintenance services,
aggregate materials, cement, asphalt, and ready-mix concrete. The mining
sector is an important consumer of Miller produced materials across northern
Ontario.
SHOWCASE PARTICIPANTS
            MILLER TECHNOLOGY             31
            NORTH BAY, ON • www.millertechnology.com
            Miller Technology is a leading equipment manufacturer for the mining industry.
            Miller Technology strives to supply leading edge solutions for customers
            to improve productivity while maintaining the highest safety standards. All
            products are designed and manufactured from our head office in North Bay,
            Ontario.

            MINALYTIX       26
            SUDBURY, ON • www.minalytix.net
            Minalytix is a software firm focused on delivering world-class solutions
            to the mining and exploration industries. Minalytix is the author of MX
            Deposit, a software-as-a-service solution for the management of drilling
            and sample data. A full data management system, Deposit simplifies the
            overall processes for data capture, validation, analysis and integration for
            junior exploration companies through to major mining companies with global
            projects. Deposit is used across all portions of the mining value chain from
            greenfields exploration through to grade control drilling and beyond. Its low
            cost, ease of use and mobility have led to its prolific adoption in the industry.
            It is sold and supported by Seequent, a Minalytix partner.

            MINE SAFETY SOLUTIONS               74
            TIMMINS, ON • www.minesafetysolutions.ca
            Mine Safety Solutions (est. 2015) is a Canadian owned and operated
            company that focuses on developing cutting-edge safety products for the
            mining, construction, forestry, manufacturing, and service industries. Our goal
            is to create new and innovative safety products that ensure the highest level
            of safety in these demanding fields. Ultimately, we want everyone to come
            home safely. By reducing the number of workplace injuries, companies can
            avoid many of direct and indirect costs, which may include court settlements,
            disability claims, and training people to replace injured workers.

            MINE SOURCE AUCTIONS               99
            SUDBURY, ON • www.minesource.com
            At Mine Source, we connect buyers and sellers of used and surplus mining
            equipment creating a simple and transparent market place. We buy and sell
            everything from the nuts and bolts to full-processing plants for underground
            and open pit mining.

            MIRARCO MINING INNOVATION                  77
            SUDBURY, ON • www.mirarco.org
            Established in 1998, MIRARCO (Mining Innovation Rehabilitation and
            Applied Research Corporation) has been developing innovative solutions for
            the mining industry and its challenges. We are a not-for-profit corporation
            that operates with support from the private and public sectors. The driving
            force behind MIRARCO is a dedicated workforce made up of experienced
            professionals and students at all levels of postsecondary education. Through
            our unique position as a hybrid organization, combining academic and
            professional dynamics, we help advance innovative and applied research.

Ontario attracts more exploration spending and produces
more minerals by value than any other jurisdiction in
Canada
16

MOBILE PARTS INC.          39
VAL CARON, ON • www.mobileparts.com
We are a full-service, ISO certified company, with approximately 50 employees,
and an inventory of more than 18,000 parts in stock. We source OECM parts
from the original parts and components manufacturers at competitive prices.
We also source and supply quality aftermarket parts as solid alternatives to
the OECM products, at significant cost savings. With both alternatives, we can
provide what you need to keep your name-brand mobile equipment operating
efficiently and cost effectively. We are also known for the quality of work that
we do. Our service centre of more than 10,000 square feet features a custom
fabrication and machining facility with CNC capability, a complete driveline
repair/rebuild division, an assembly and rebuild shop, and a repair garage with
eight hoists.

MORGAN FUELS          41
SIOUX LOOKOUT, ON • www.morganfuels.ca
Morgan Fuels is a family-owned company operating in northwestern Ontario
since 1935. As an Esso branded fuel and lubricant seller and propane supplier,
Morgan Fuels offers full services to the mining, aviation, industrial, commercial
and tourism industries. Offices located in Pickle Lake, Sioux Lookout, Dryden,
Red Lake, Kenora and Winnipeg. Service excellence to remote locations adds
to the reason to choose Morgan Fuels.

NADF     57
FORT WILLIAM FIRST NATION, ON • www.nadf.org
NADF is the Northern Ontario's first choice for Aboriginal business. We are a
not-for-profit Aboriginal financial institution serving entrepreneurs, businesses
and communities in northern Ontario. We offer a full complement of programs
and services to promote and support Aboriginal business and economic
development, including financing, business support, comprehensive community
planning, due diligence and appraisal services, and business-related workshops.
Whether you need funding to start or grow your business, support to build
community capacity, or professional business advice, NADF has the tools and
expertise to help you succeed.

NEW LISKEARD SHEET METAL WORKS LTD.                     70
NEW LISKEARD, ON • www.facebook.com/NLSMltd/
Founded 81 years ago in northern Ontario, New Liskeard Sheet Metal is a
sheet metal, welding/fabrication shop that supplies many different products to
various industries in Northern Ontario, including the mining, assay, construction,
wood products, commercial, residential and recreational industries. Products
range from flashings, assay equipment, and ventilation, all the way to mining
equipment parts.

NORCAT        90
SUDBURY, ON • www.norcat.org
NORCAT is a non-profit organization that develops and provides world-class
programs, services, and resources to equip labour workers with the proper
skills, competencies, and confidence they need to have meaningful, productive
and safe careers in a variety of industries.
SHOWCASE PARTICIPANTS
     NORPRO       3
     SAULT STE MARIE, ON • www.norpro.ca
     NORPRO was founded in 1980 as a private security firm in Sault Ste. Marie,
     Ontario. Having expanded in 2003, we now include a full Health and Safety
     division specializing in the mining sector, a technologies division which
     includes camera and alarm installations, as well as the expansion of the
     Security division to include armed guards, cash in transit and a K-9 unit. Just
     one call to respond to it all.

     NORTH BAY MACHINING CENTRE INC 107
     NORTH BAY, ON • www.nbmc.ca
     We are a full-service machine shop located in North Bay, Ontario. We have
     over 20 years of experience manufacturing OEM core barrel drilling products
     and diamond drill parts. With 20,000 ft² of floor space, operating over 25
     pieces of modern equipment including lathes with live axis, 4 axis mills
     and multi-spindle machines, we are capable of handling material specs, all
     processes and finishes with on-time delivery. ISO 9001-2015 certified and
     Controlled Goods certified.

     NORTH BAY PLASTIC MOLDERS LTD.                  33
     CORBEIL, ON • www.northbayplasticmolders.com/
     Injection molding manufacturing and production is the core of North Bay
     Plastic Molders' business. We specialize in rapid injection mold, custom
     injection mold, and plastic injection molding, and are structured to quickly
     produce affordable pre-hardened-steel plastic injection molds for production
     parts. The range of injection-molded products we can manufacture is
     comprehensive and we serve the mining industry with specialized products
     to protect and increase efficiency with biodegradable plastics.

     NORTHERN COLLEGE / NORTHERN TRAINING DIVISION                          28
     TIMMINS, ON • www.northernc.on.ca
     The Northern College Training Division offers customized, accessible
     training solutions and consulting services designed to meet the needs of
     business, industry and indigenous communities. Northern College is home
     to the Haileybury School of Mines, an institution with more than 100 years
     of experience that has set the standard for mining education in Canada
     and throughout the world. Northern College/Haileybury School of Mines
     offers some 75 full- and part-time postsecondary programs at 4 campuses
     -Timmins, Kirkland Lake, Haileybury, Moosonee,- and through our distance
     education platform.

     NORTHERN SUPERIOR STRUCTURAL SOLUTIONS LTD 6 5
     THUNDER BAY, ON • www.nsss.ca
     Northern Superior Structural Solutions is a supplier and installer of modular
     buildings, from man camps, hotels, motels, large kitchens, office buildings,
     residential homes, and much more. With modular construction we are not
     only able to save our clients money, but we also save considerable time,
     customize buildings, are environmentally friendly, very safe, stop price creep
     or unexpected site costs, deliver a high-quality building built to the proper
     codes, supply either our plans or custom, work well in remote areas, or
     design build. We have the ability and trained people to work anywhere within
     Canada and beyond. We are flexible enough that we can grow as necessary
     to tackle any build large or small.
18

NORTHSTREAM SAFETY & REHAB                  49
THUNDER BAY, ON • www.facebook.com/northstreamsafety/
We help our clients build safer, stronger, smarter workforces by providing expert
fit-for-work assessments, training and testing programs and mobile medical
surveillance. We assist companies with effective drug and alcohol programs
including policies, training, testing, rehab and return to work. We also provide
pre-employment medicals, including lung and hearing tests, as well as fitness-
for-work evaluations. Our occupational therapists deliver functional evaluations,
professional physical demands analyses, and ergonomic assessments. Our
team members are all certified and experienced in their own specialty. We ensure
that your prospective employees have the stamina to complete the work, and
your injured employees return to work in the shortest amount of time possible.

NORTHWINDS ENVIRONMENTAL SERVICES                       32
THUNDER BAY, ON • www.northwindsenv.ca
NorthWinds Environmental Services is an employee owned company based
in Thunder Bay, Ontario. We are dedicated to providing sound, credible,
consulting and environmental assessment services to natural resource sectors,
government and Indigenous organizations across Canada.Strong local and
inter-provincial partnerships allow us to deliver a wide range of services. We
strive to understand the unique issues and challenges of each project and
assemble teams of highly qualified and dedicated professionals to best address
individual project requirements. With multi-disciplinary project teams, we deliver
realistic work plans and budgets with cost-effective, innovative solutions.

NSS CANADA         78
SUDBURY, ON • www.nsscanada.com
Based out of Sudbury, Ontario, Northern Survey Supply (NSS) Canada
provides reliable, accurate and innovative survey equipment solutions. As a
Leica Geosystems and Hexagon Mining Authorized Reseller, we specialize
in engineering, construction and mining solutions. Since 1989, NSS Canada
has been successfully integrating technology to increase safety, accuracy and
efficiency. We've been helping underground mining operations achieve safety
and productivity gains by adapting and embracing this new technology. Together
with the Hexagon Mining Portfolio, MOSS (Miner Operated Survey System) is a
total underground solution, providing accuracy and efficiency for the operations,
engineering, and geology departments at a mine, providing real-time feedback
to all departments.

ODYSSEY FLUID POWER             69
NORTH BAY, ON • www.odysseyfluidpower.com
The Odyssey Fluid Power team provides complete rig overhauls, component
sales and repair, new rig design and fabrication, field service repair and on-site
training. All services are performed at our new 14,000 sq.ft. shop, centrally lo-
cated in North Bay, Ontario. We pride ourselves in high quality, honest work. We
understand your needs and the crucial effects of down time. With access to the
most in-demand parts and components, combined with our experience and high
standards, we guarantee to get you up and running.
SHOWCASE PARTICIPANTS
     ON DUTY EQUIPMENT LTD                  7
     TEMISKAMING SHORES, ON • www.dutyapparel.com
     On Duty Equipment (Duty Apparel) specializes in the design, manufacturing
     and distribution of specialty apparel (PPE) and accessories. In addition to our
     main product lines, we also provide custom manufacturing. From concept
     to delivery, we work closely with our customers to design and manufacture
     innovative products that meet their needs.

     ORIGIN      37
     THUNDER BAY, ON • www.originrecruitment.com
     At ORIGIN, our mission is to inspire innovation, and work on eliminating systemic
     barriers that prevent equal access to workforce opportunities for Indigenous and non-
     Indigenous people in a spirit of reconciliation across Canada. ORIGIN is the creator of
     ImmersiveLink, which provides compelling, real-life experiences, using virtual reality to
     promote and create career connections in targeted sectors. ImmersiveLink experiences
     are created for workforce development, training and educational purposes

     PAIGE ENGINEERING LIMITED                   15
     CORBEIL, ON • www.paigeengineering.ca
     Paige Engineering Limited (PEL) designs, builds and commissions specialized
     equipment for industrial applications. PEL has successfully designed and built
     explosive delivery trucks, underground loading equipment and manufacturing
     equipment for international clients. This equipment is custom designed to
     meet specific customer requirements.

     PINNACLE CIVIL CONSTRUCTORS                      86
     ROSSLYN, ON • www.pinnaclecivil.com
     Pinnacle Civil Constructors is based in the northern Ontario market of
     Thunder Bay. Our focus revolves around supporting the life cycle of mines
     by providing heavy civil construction services. Our experience involves work
     that revolves around environmental remediation projects and civil earthworks
     projects (including berm construction, land shaping, erosion abatement,
     erosion reclamation, road construction, culverts and water-break structures,
     hydroseeding). We have also completed projects touching on other mine
     operations, such as tailings management and sump construction.

     PNEUMA-TOOL            14
     NORTH BAY, ON • www.pneuma-tool.com
     Pneuma-Tool manufactures a fully synthetic patented line of pneumatic
     tool lubricants, better known as Rock Drill Oil (RDO). Pneuma-Tool has
     developed the RDO to reduce oil fog/mist, increase tool life, and increase tool
     performance and productivity. Pneauma-Tool has a range of products that can
     tolerate extreme cold and hot conditions.