HYBRID - ELECTRIC -MOBILITY - Product catalogue - Grupo ...
Page content transcription
If your browser does not render page correctly, please read the page content below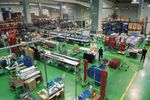 Cabling division
The Larrión Business Group designs, creates and assembles cables for all sorts of applications. The Larrión
Business Group's Cabling Division comprises three well-established businesses that work together to offer a
very broad catalogue of industrial services. Together, they are able to work with and create any type of cable
regardless of its final application, size or technical specifications.

         Since 1964, Cayata (Getafe, Madrid) has created power and signal wiring, mainly for the
         automotive industry.

         Since 1978, Meco (Zamudio, Basque Country) has created signal wiring harnesses for
         all types of applications and has marketed specialised electrical materials for connec-
         tions and equipment protection

         Since 2016, the engineering department of Cablecon (Esquíroz, Navarre) has managed
         innovation and development of the Larrión Business Group's Cabling Division. Its techni-
         cians are in charge of project plans and analyses and also manage budget presentations
         to clients.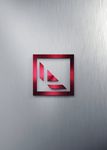 Through these businesses, the group provides industrial services to several sectors: automotive (conventio-
nal, hybrid and electrical vehicles of all types), white goods (home appliances), industrial and commercial
refrigeration companies, machine-tools, the photovoltaic and wind sectors, vending and the space, aeronau-
tic and military sectors.

The group guarantees that its products are eco-friendly and gives priority to sustainability in all of its
activities. Moreover, the use of the industry's most advanced means of production by highly trained profes-
sionals ensures that its products and processes stand out for their competitiveness, flexibility and quality.

   These cabling companies are backed up by a dedicated quality control department that manages and
ensures compliance with the requirements of certifications ISO 9001:2015 on quality management, ISO
14001 on environmental management, as well as ISO/TS 16949 and UL certification.

    A quality control laboratory is available to perform tests required to ensure the quality of the materials
used, in addition to the efficiency of productive processes: durability, ohmic resistance in cables, power
(terminal/cable traction) and electrical drilling (up to 50 kW) are tested in addition to calibrating and verifying
control equipment.

   The Cabling Division also has state-of-the-art machinery and tools made by leading manufacturers.
Among them, there are automatic cutting, stripping and crimping lines for sections of up to 210 mm2; an
automatic insulation displacement technology (IMD) line; special marking, pad printing, polyamide injection,
pipe cutting and assembly processes with 100% verification via electrical test bench and switchboards.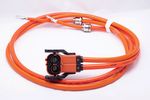 Power cables for electric
and hybrid vehicles (power
train)

The Larrión Business Group develops the cables required for all
types of conventional, electric and hybrid vehicles, including:
urban buses of different lengths (simple and articulated),
industrial vehicles (service and transport lorries), mini-job or
multi-purpose vehicles for all sorts of urban activities.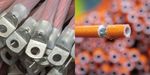 ASSEMBLY PROCEDURE OF CONNECTING PARTS FOR POWER CONNECTOR

CABLE GLAND ASSEMBLY DEVELOPMENT

DETAILED WALK-THROUGH OF THE PREVIOUS PROCEDURE

DETAILED VIEW OF CUT AND STRIPPED CABLE. CONSTRUCTION AS PER REGULATION, ORANGE-COLOURED SHIELD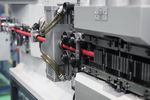 Battery interconnect cables

DETAILED VIEW OF CABLE AND FEATURES                        BATTERY INTERCONNECT CABLE KIT FOR TERMINATED,
                                                           DOUBLE CONNECTION AND PROTECTED.

DETAILED VIEW OF CABLE CONNECTION WITH BATTERY CONNECTOR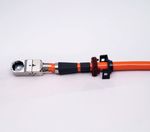 CONNECTOR DISASSEMBLED AND ASSEMBLED, CONNECTED IN CABLE

ORANGE CABLE AS PER ELECTRIC VEHICLE REGULATION. HEAT-SHRINK LABELLING SPECIFICATIONS

                                            CONNECTING PARTS FOR POWER CONNECTOR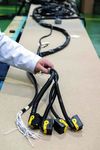 Battery hose cables

DETAILED VIEW OF
    POWER HOSE
CONNECTOR WITH
     INSULATION

                                              WHITE MARKED
                                              CABLE SET, TWO
                                              CRIMPED ENDS AND
                                              AUTOMATIC SEAL

   DETAILED VIEW
         OF HOSE
     CONNECTOR

                       POWER HOSE
                       INSTALLATION
                       KIT. TERMINA-
                       TED AND
                       PROTECTED

                                   DETAILED
                               VIEW OF HOSE
                                 CONNECTOR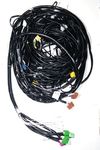 Communication or vehicle signalling cables

                                                                   Example of
                                                                 communication
                                                                  signal cabling

COMMUNICATION HOSE - CAN LINES

                                                  Electric bus
                                                    cabling

    IN BOTH, COMPLETE CABLE SET FOR ELECTRIC BUS CHASSIS
Larrión Business Group

The Larrión Business Group is an industrial group made up of six business organisations with a long history
in the steel cutting, cabling and electronics industries. With its main headquarters in Navarre, it is also
present in the Basque Country and Madrid.

The group was created with the goal of being a national leader in these sectors, a creator of synergies to
gain international presence, and a provider of excellent services worldwide in accordance with its clients
needs.

With a roster of 160 workers, the Larrión Business Group is made up of companies with a long history.
Combining more than 20 years of experience in their respective markets, they share a common commitment
to constantly improve their products and services and to safeguard the environment and their workers.