LAYMAN'S GUIDE TO CRA/LA POLICIES - An overview of CRA/LA, its policies and the tools it uses to guide economic development in Los Angeles
Page content transcription
If your browser does not render page correctly, please read the page content below
Community Redevelopment
                  Community                Agency
                            Redevelopment Agency         of OF
                                                 of the CITY theLOSCITY OF LOS ANGELES
                                                                    ANGELES

  LAYMAN'S GUIDE
 TO CRA/LA POLICIES
                 An overview of CRA/LA, its policies
and the tools it uses to guide economic development in Los Angeles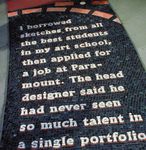 CONTENTS

CRA/LA Overview					                                                              1

Art Policy        							                                                         4

Childcare Facilities Policy                  				                                 5

Construction Careers and Project Stabilization Policy		                           6

Contractor Responsibility Policy 				                                             7

Equal Benefits Policy			                                       		                 8

Equal Opportunity Policy						                                                    9

Healthy Neighborhoods Policy					                                                 10

Housing Policy		                             				                                 11

Labor Peace Agreement Policy                 				                                 12

Living Wage Policy 						                                                         13

Prevailing Wage Policy						                                                      14

Service Worker Contractor Retention Policy                     		                 15

                                     Disclaimer

  The Layman's Guide to the CRA/LA provides an overview of the CRA/LA, its policies,
  and the means the CRA/LA utilizes to guide economic development within its project
 areas throughout the City of Los Angeles. The various policies ensure investments are
 beneficial to the community by providing quality wages, local jobs, affordable housing,
child care, and cultural amenities, among other benefits. This guide is meant to serve as
a primer on the CRA/LA and its policies. As such it does not include detailed information
   about every policy, such as policy thresholds, triggers, and exemptions. Please visit
 www.crala.org/internet-site/policies/index.cfm for complete full versions of the policies.
             In the case of a discrepancy, the full policy document will control.
CRA/LA OVERVIEW

WHO WE ARE      The Community Redevelopment Agency of the City of Los Angeles, California
                (CRA/LA) is a public agency that partners with private investors to support growth,
                revitalization, and prosperity in Los Angeles' most neglected communities.
                Our work is carried out pursuant to California Community Redevelopment Law
                (California Health and Safety Code Sections 33000 et seq.) under the direction
                of a Board of Commissioners appointed by the Mayor and confirmed by the City
                Council.

                Since CRA/LA was founded in 1948, it has brought new hope to residents, business
                owners and other community stakeholders by developing innovative responses to
                changing economic conditions that lead to a better quality of life for current and
                future generations of Angelenos.

WHAT WE DO      CRA/LA's mission is to make strategic investments to create economic opportunity
                and improve the quality of life for the people who live and work in our
                neighborhoods.

                Our projects include building affordable housing, creating jobs for working
                families, developing commercial and industrial sites, making public improvements,
                and helping build sustainable neighborhoods. CRA/LA policies support our mission,
                our projects, and our communities.

PROJECT AREAS   We focus on specific communities throughout Los Angeles that have been
                designated by the Los Angeles City Council as redevelopment project areas. These
                communities are organized into seven regions:

                • Downtown      • Hollywood & Central
                • East Valley   • South Los Angeles
                • Eastside      • West Valley
                • Harbor

                Each of our 31 project areas has a comprehensive redevelopment plan that provides
                goals, strategies, and timetables for revitalizing neglected neighborhoods by
                generating growth and new opportunities within those neighborhoods.

                                                1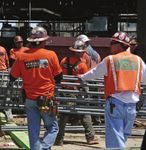 COMMUNITY      To make sure that we understand the needs and concerns of the areas we serve, we
PARTNERSHIPS   stay in close contact with neighborhood and homeowner groups, business and labor
               organizations, elected officials and City departments. We cooperate with advocates
               for community and economic development, affordable housing, and environmental
               issues to identify opportunities in the neighborhood and invest in the community.

CRA/LA         CRA/LA is financed mainly through Tax Increment Financing (TIF), defined
FINANCING      below. Tax increment financing funds new projects and repays bonds that fund
               redevelopment activities.

               The CRA/LA also obtains grants from a variety of sources, including the City's
               Community Development Block Grant (CDBG) allocations, federal Economic
               Development Administration (EDA) programs, the Los Angeles County Metropolitan
               Transportation Authority (MTA) "Call for Projects," and bond programs such as
               Propositions A, C, K and 84 for transportation and parks projects.

TAX            Tax Increment Financing (TIF) is a financing mechanism that captures the increase
INCREMENT      (or increment) in property tax revenue from the properties located within a
FINANCING      redevelopment project area. These increases result from the redevelopment
               agency's investments in the community, and the redevelopment agency's receipt of
               these funds is limited to a specified time period after the adoption of the project
               area in that community. The CRA/LA does not set tax rates or collect taxes; those
               functions remain with the County for properties within or outside redevelopment
               areas. The property tax revenue amounts collected prior to project area adoption
               continue to be distributed to the County, City, Community College District, School
               District and other local taxing districts. TIF does not decrease the amount of
               property taxes received by any other entity.

               In projects adopted after January 1, 1994, approximately another 20% of the tax
               increment is returned to the other taxing entities named above to mitigate the
               impact of the payment of tax increment to the CRA/LA.

               State law requires that at least 20% of the tax increment be deposited into a fund to
               maintain and expand the supply of housing for individuals and families with low and
               moderate income. The CRA/LA has increased its contribution for this housing to a
               minimum of 25%.

                                              2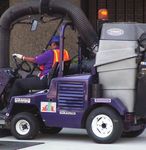 WORKING       Doing business with CRA/LA offers the following advantages:
WITH CRA/LA
              •   Financial assistance toward land acquisition, predevelopment, construction,
                  permanent financing, and equipment costs, usually in the form of low interest
                  rate loans. These loans may sometimes be converted to grants if certain
                  conditions are met relating to community benefits and permanent financing
                  costs.
              •   Favorable ground lease(s).
              •   Permit expediting assistance.
              •   Assistance navigating City departments.
              •   Infrastructure grants or loans.
              •   New Market Tax Credits.
              •   Access to low interest loans through other City departments.
              •   Public and off-site improvements.
              •   Free LEED consultation.

              Depending on the specific project, doing business with CRA/LA may necessitate
              compliance with some CRA/LA policies, which are briefly described in this Layman's
              Guide.

                                             3
ART
                                     POLICY

CRA/LA made Los Angeles one of the first cities in the country to include public art in publicly-supported
development projects. The program began in the late 1960s in Downtown Los Angeles; in 2005, CRA/LA
expanded this policy to support arts and culture in all of its project areas.

POLICY GOALS               •   Serve CRA/LA's mission to improve neighborhoods and make them sustainable
                               and attractive.
                           •   Make projects special through lasting art.
                           •   Provide high quality public art that reflects the make-up of Los Angeles.
                           •   Involve artists in planning efforts and use their talents to make areas relevant to
                               the people who use them.
                           •   Promote partnerships among artists, designers, and developers.
                           •   Provide opportunities for communities to participate in cultural planning
                               through Art Advisory Panels.
                           •   Make sure that artists from diverse cultural, ethnic, gender and regional
                               backgrounds are engaged in public art activities.
                           •   Provide information to the public, especially through the Internet, about CRA/
                               LA's Arts Program.

WHEN DOES THE              All private development projects with development costs over $500,000 with CRA/
POLICY APPLY?              LA financial assistance must set aside at least 1% of development cost to art, and
                           adhere to CRA/LA's Art Policy. Affordable housing and the affordable housing
                           components of mixed-income projects are exempted from the Policy.

CRA/LA PROJECT             Hollywood and Highland:
EXAMPLE                    Erika Rothenberg's
                           Road to Hollywood
                           HOLLYWOOD PROJECT AREA
                           A winding marble mosaic and concrete floor piece winds through the Grand
                           Staircase and zigzags across Babylon Court. The artwork contains 49 stories and
                           quotes from people in the entertainment industry who moved to Hollywood to
                           begin their careers.

                                                       4
CHILDCARE
                                      FACILITIES
                                      POLICY
CRA/LA is committed to improving access to employment opportunities for low-income individuals. Lack of
affordable childcare often prevents parents from being able to find and maintain employment; therefore,
offering affordable childcare is an important tool in helping low-income residents. Access to childcare also
offers businesses advantages in attracting employees. CRA/LA's Childcare Facilities Policy encourages the
development of childcare facilities in CRA/LA project areas and near new developments.

POLICY GOAL                •   Encourage development of affordable childcare facilities to support working
                               parents by offering financial and technical assistance for the development and
                               construction of the facilities.

WHEN DOES THE              To the extent financial resources are available and a project area can demonstrate
POLICY APPLY?              the need for childcare, CRA/LA will:

                           •   Encourage the creation of childcare facilities in housing, public, and commercial
                               developments.
                           •   Give priority funding to developments that provide childcare to children of low-
                               and moderate-income families.
                           •   Assist projects that work with a childcare provider with an established and
                               successful track record that meets all licensing requirements of the State of
                               California Department of Social Services.

                           *Please note that CRA/LA can only assist in facility development; it is not able to provide
                           money for operating costs or fees.

CRA/LA PROJECT             Venice Hope Recreation Center
EXAMPLE                    CITY CENTER PROJECT AREA
                           This recreation center includes a childcare facility for 48 infants and toddlers.

                                                          5
CONSTRUCTION
                                    CAREERS AND PROJECT
                                    STABILIZATION POLICY

The Construction Careers and Project Stabilization Policy promotes the creation of middle-class career
opportunities for Los Angeles' residents who most need such opportunities. The Policy does this by
mandating local hiring targets and a pre-negotiated Project Labor Agreement (PLA) that both opens up
quality training and job opportunities to new workers and promotes efficiency of construction operations.

POLICY GOALS              •   Create jobs for Los Angeles residents who live near the CRA/LA project or in
                              high-unemployment areas of the City.
                          •   Create training and job opportunities for persons with low household incomes
                              or barriers to employment such as lack of a high school diploma or a history of
                              chronic unemployment.
                          •   Create career pathways for new entrants to the field.
                          •   Support the local economies of the City by bringing more income into local
                              households.
                          •   Ensure that projects are on time, on budget, and of high quality.

POLICY                    •   At least 30% of total work hours and at least 35% of total apprentice hours go
REQUIREMENTS                  to Los Angeles residents who live near the project or in high-unemployment
                              areas.
                          •   At least 10% of total work hours go to persons with low incomes or barriers to
                              employment.
                          •   The developer and contractors sign on to the CRA/LA PLA.
                          •   The developer hires a jobs coordinator to assist in placing local and
                              disadvantaged workers.

WHEN DOES THE             •   Public Improvements Contracts with a CRA/LA award amount equal to or
POLICY APPLY?                 greater than $500,000.
                          •   Development projects constructed on CRA/LA-owned real property under a
                              ground lease.
                          •   Development projects for which the Developer receives CRA/LA investment
                              totaling $1,000,000 or more.
                          •   Development projects including fewer than 75 residential units and less than
                              50,000 square feet of non-residential space are exempted from the Policy.

CONSTRUCTION              For projects with over $500,000 of CRA/LA investment but which don't reach the
LOCAL HIRE                Policy thresholds or are otherwise exempted from the Construction Careers and
PROGRAM                   Project Stabilization Policy, the Construction Local Hire Program will apply. This
                          program contains the same local hire requirements as the Construction Careers
                          Policy but does not require a PLA.
                                                     6
CONTRACTOR
                                     RESPONSIBILITY
                                     POLICY
Each year, the CRA/LA spends millions of dollars contracting products and services from the private sector
and assisting developers in its various project areas. The Contractor Responsibility Policy ensures that
contractors selected to provide goods and services to CRA/LA projects and developers selected for work
on CRA/LA projects possess the necessary qualifications to carry out the job accurately and efficiently and
in full compliance with all requirements.

POLICY GOALS               •   Determine that prospective contractors are qualified and responsible and
                               have the necessary quality, fitness and capacity to perform the work set forth
                               in the contract (including: management expertise; technical skill; experience;
                               organization; material; necessary equipment and facilities; financial resources;
                               record of compliance with relevant laws and regulations; and business integrity).
                           •   Determine that prospective developers are qualified and responsible and have
                               the necessary quality, fitness and capacity to effectuate the development (such
                               as: technical qualifications; experience; organization necessary to perform
                               the work; financial resources, satisfactory performance of other contracts;
                               satisfactory record of compliance with relevant laws and regulations; and
                               satisfactory record of business integrity).
                           •   Require developers and their contractors and subcontractors to meet the same
                               criteria of responsibility.
                           •   Guarantee compliance with all applicable federal, state and local laws as
                               they relate to health and safety, labor and employment, wage and hours, and
                               licensing laws.
                           •   Assure that development is carried out in conformance with approved
                               development plans.

WHEN DOES THE              •   This policy applies to all vendors, suppliers, professional services consultants,
POLICY APPLY?                  and construction contractors who are hired to provide supplies or perform
                               services for CRA/LA or to work on CRA/LA projects.
                           •   This policy applies to developers who enter into agreements with CRA/LA.
                           •   Certain exemptions apply. See policy language for details.

                                                       7
EQUAL
                                    BENEFITS
                                    POLICY
Under CRA/LA's Equal Benefits Policy, companies who want to do business with CRA/LA must offer the
same employee benefits to employees with domestic partners as to similarly situated employees with
spouses. The companies may not discriminate on the basis of marital status and/or sexual orientation.
By offering equal benefits, employers maintain a competitive advantage in recruiting and retaining good
employees which, in turn, improves the quality of goods and services CRA/LA provides to the community.

POLICY GOALS              •   Ensure companies doing business with CRA/LA offering benefits to employees'
                              spouses also offer benefits to employees' domestic partners.
                          •   Improve the lives of those working on CRA/LA projects.
                          •   Prevent discrimination against contractor employees.

WHEN DOES THE             The Equal Benefits Policy applies to any operation located within the City limits
POLICY APPLY?             and under a contract with CRA/LA for goods or services of more than $5,000.
                          Contractors with employees outside of the City limits but with a contract within the
                          City must also follow this Policy. Any contractor who fails to comply may have their
                          contract cancelled, terminated or suspended by CRA/LA.

                                                     8
EQUAL
                                     OPPORTUNITY
                                     POLICY
CRA/LA's Equal Opportunity Policy ensures no one will be discriminated against for a CRA/LA job, contract,
or financing based on race, sex, age, marital status, disability, ancestry, medical condition, national origin,
sexual orientation, or religion.

POLICY GOAL                •   The Policy helps underrepresented groups and individuals gain access to
                               business and employment opportunities.

POLICY                     •   Make best efforts to award 5% of all contractual dollars to women-owned
REQUIREMENTS                   business enterprises (WBE) and 20% to minority-owned business enterprises
                               (MBE).
                           •   Accept the Equal Opportunity Program Plan's non-discriminatory employment
                               practices.
                           •   Make best efforts to extend employment opportunities to residents in lower-
                               income CRA/LA project areas.
                           •   Assure to the greatest extent feasible that business opportunities arising
                               from CRA/LA-awarded contracts be made available to qualified project area
                               businesses.

WHEN DOES THE              •   Anyone doing business with CRA/LA may be required to follow some or all of
POLICY APPLY?                  the policy requirements, subject to the limitations of applicable law.

                                                       9
HEALTHY
                                    NEIGHBORHOODS
                                    POLICY
The CRA/LA is committed to building healthy communities that can sustain themselves physically,
economically, ecologically and socially without sacrificing the needs of future generations.

POLICY GOALS              •   Advance ecological and environmental sustainability in redevelopment project
                              areas and in CRA/LA's own operations to create clean, safe, and healthy
                              environments for the community.
                          •   Promote transit-oriented development and alternative means of transportation
                              such as walking, biking and car sharing.
                          •   Encourage the construction of new projects that follow sustainable planning
                              practices; reduce greenhouse gas emissions; use clean energy; and increase the
                              use of recycled, locally-produced and low-toxic materials.
                          •   Reach out to the community and inform them about these best practices.

WHEN DOES THE             Developers receiving CRA/LA investment for projects of over 50,000 square feet
POLICY APPLY?             or over 50 residential units are required to participate in the free sustainability
                          consultation (the consultation is optional for other developers in CRA/LA project
                          areas). Developers are not required to change their project design as a result of this
                          program.

CRA/LA PROJECT            WATTS PROJECT AREA:
EXAMPLES                  The central Watts neighborhood has been adopted by CRA/LA as a pilot site to
                          implement the Healthy Neighborhoods Policy. The overall goal is to increase the
                          quality of life in the community through sustainable development practices centered
                          around the 103rd Street Blue Line station.

                          CITYWIDE:
                          Several projects that have received the Sustainability Consultation found cost-
                          effective ways to 'green' their projects. They made voluntary changes to reduce
                          energy and water usage and improve the indoor air quality of their projects.

                          CRA/LA FACILITIES:
                          Tenant improvements at the CRA/LA Central Office; East Valley Regional Office built
                          to LEED Silver rating.

                                                     10
HOUSING
                                    POLICY

CRA/LA is committed to improving access to quality living space at an affordable price, and its actions in
this field are guided by its Housing Policy. The CRA/LA Housing Policy is intended to serve as a framework
for the development and implementation of all housing in which CRA/LA is involved. The Housing Policy
sets overall housing goals of the CRA/LA, general production protocols, monitoring and reporting
requirements, and other standards to guide agency-assisted housing development.

POLICY GOALS              •   Expansion of the affordable housing supply by targeting agency assistance to
                              persons and families whose housing needs are not being met by the private,
                              unassisted market, including but not limited to the homeless population.
                          •   Neighborhood preservation and improvement by maintaining and upgrading
                              the existing residential character of neighborhoods receiving agency assistance.
                              These actions should be sensitive to potential issues of the displacement of
                              existing residents, gentrification of the area, and the destruction of historic
                              neighborhoods.
                          •   Preservation of existing affordable housing through funding activities that will
                              rehabilitate and/or construct affordable housing, leveraging other governmental
                              funding mechanisms, and by establishing covenants to ensure the long-
                              term affordability of units. The preservation of existing and creation of new
                              affordable housing should give preference to particularly difficult-to-house
                              populations such as large families and the homeless.
                          •   Community empowerment through funding capacity-building programs for
                              local residents and organizations, and encouraging resident ownership through
                              limited equity partnerships. Additionally, the Agency intends to foster self-
                              sufficiency and expertise of the local communities with its housing programs.
                              To that end, the Agency should seek out firms owned by minority, female, and/
                              or disabled persons when possible for the development, design, construction,
                              management, and ownership of housing projects.

WHEN DOES THE             The Housing Policy is a guiding document for all CRA/LA-assisted housing projects.
POLICY APPLY?

                                                    11
LABOR PEACE
                                     AGREEMENT
                                     POLICY
CRA/LA has financial and ownership interests in the efficiency and uninterrupted operation of hotels
located on CRA/LA-owned land. To protect CRA/LA investments, as well as the employees working on
these sites, hotel operators must sign "labor peace" contracts with labor organizations in order to prevent
picketing, work stoppages, lockouts or boycotts. Note that this requirement does not require hotel
operators to recognize any particular labor organization, nor is it intended to favor any particular outcome
in the determination of employee preference regarding union representation.

POLICY GOALS               •   Ensure uninterrupted hotel operations on CRA/LA-owned properties.
                           •   Encourage negotiations among the employer and employees before severe
                               labor disputes arise.
                           •   Restrict the employees from picketing, boycotting or engaging in any other
                               economic interference of the business under the agreement.
                           •   Restrict employer sanctions for appropriate labor activity.

POLICY                     Hotel operators must sign a labor peace agreement with the labor organization(s)
REQUIREMENT                seeking to represent its hotel employees before CRA/LA leases any of its properties
                           to that operator.

WHEN DOES THE              This policy applies to all contracts with hotel operations on CRA/LA-owned land.
POLICY APPLY?

CRA/LA PROJECT             Hollywood and Vine
EXAMPLE                    HOLLYWOOD PROJECT AREA
                           Major transit-oriented development includes a four-star hotel, retail and restaurant
                           space, condominiums, and rental units, of which 20% are affordable housing units.
                           Developer Gatehouse Capital signed a neutrality agreement to be a union hotel.

                                                      12
LIVING WAGE
                                    POLICY

CRA/LA's goals include promoting economic growth and providing family-supporting jobs. Experience
indicates that service contractors tend to pay their employees wages at or just above the minimum
required by federal and state minimum wage laws. Paying such low wages has a negative effect on an
individual's performance and does not provide the individual enough income to afford basic life necessities
in Los Angeles. Therefore, contractors doing business with CRA/LA and employers operating on
CRA/LA-owned land must pay their employees at or above the City's living wage.

POLICY GOALS              •   Promote effective economic development through creating family-supporting
                              jobs that, in turn, allow community residents sufficient income to support local
                              businesses.
                          •   Ensure adequate compensation for employees, improving the level of services
                              rendered.
                          •   Lessen the high turnover, absenteeism and lackluster performance that result
                              from under-compensating employees.
                          •   Reduce the burden on social service programs by paying people enough so that
                              they do not have to depend on these services.

WHEN DOES THE             This Policy may apply to any project that: receives financial assistance of $100,000
POLICY APPLY?             or more in any 12-month period for the purposes of economic development or job
                          growth; operates on CRA/LA-owned land; or enters into a service contract with
                          CRA/LA for $25,000 or more.

CRA/LA PROJECT            Hart Village
EXAMPLE                   WEST VALLEY PROJECT AREA
                          This residential development with an early childcare center for
                          low- and extremely low-income families created 47 permanent living wage jobs.

                                                     13
PREVAILING
                                     WAGE
                                     POLICY
The Prevailing Wage Policy serves CRA/LA's goal of creating jobs that can support families. The
Policy requires that construction laborers and mechanics be paid at least the generally prevailing rate
or the minimum wage specified by the State of California Secretary of Labor in periodic wage rate
determinations.

The Prevailing Wage Policy also ensures that all bidders use the same wage rates when bidding on a public
works project, so that an employer who pays low wages does not have a bidding advantage.

POLICY GOALS               •   Protect employees of contractors on public projects from being paid low wages.
                           •   Ensure that the quality of the work will not be compromised by the payment of
                               less than the prevailing rate of wages.
                           •   Expand access to quality jobs.

WHEN DOES THE              The Prevailing Wage Policy applies to any developer or owner of property who
POLICY APPLY?              enters into an agreement with CRA/LA for the development of property.

CRA/LA PROJECT             Child Development Institute
EXAMPLE                    RESEDA/CANOGA PARK PROJECT AREA
                           This project renovated the old Canoga Park library for adaptive reuse as a facility for
                           special needs children.

                                                      14
SERVICE WORKER
                                     CONTRACTOR
                                     RETENTION POLICY
One of CRA/LA's missions is to promote economic development and job growth; however, there is a chance
that agency assisted projects will displace existing workers, especially low-income service workers. The
Service Worker Contractor Retention policy is intended to set up procedures and protocols to ensure that
agency-assisted projects do not result in substantial job displacement. By requiring that service contractors
retain existing service workers and/or give them preferential hiring in the staffing of the redevelopment
project, CRA/LA can ensure that its actions do not result in undue job displacement and loss.

POLICY GOAL                •   To ensure that existing low-income and service workers (with a wage of less
                               than $15/hour) are not displaced from their employment due to agency
                               activities.

POLICY                     •   That the contractor or subcontractor providing a service to a site that is
REQUIREMENTS                   substantially similar to a recently terminated service contract will give hiring
                               preference to those employees working at the site under the employ of the
                               previous contractor.
                           •   The previous contractor will provide contact information for all employees
                               servicing the terminated contract to the successor contractor, or to CRA/LA if
                               the successor contractor has not been selected.
                           •   The terms and procedures for the preferential hiring process are stated in
                               Section 2, Transition Employment Period of the Policy.

WHEN DOES THE              This policy applies to any project that receives in excess of $100,000 of agency
POLICY APPLY?              financial assistance and/or a service contract with CRA/LA of $25,000 or more. This
                           threshold amount shall be adjusted annually in conjunction with the Living Wage
                           Policy.

                           This policy DOES NOT APPLY to non-profit organizations with annual operating
                           budgets of less than $5 million, or organizations that regularly employ homeless
                           people, chronically unemployed people, or those receiving public assistance.

                                                      15
Produced for CRA/LA by the
HOLLYWOOD COMMUNITY STUDIO