Charles Sturt University - Undergraduate Guide 2022
Page content transcription
If your browser does not render page correctly, please read the page content below
The change the world needs sure
won't come from just talking about it.
At Charles Sturt University, we roll up
our sleeves and turn ideas into action.
Because when we all work together…

We build technology that keeps lonely Aussies company.

We start businesses that give young winemakers
a chance to grow.

We cut down the radiation in radiography.

We connect children to their culture.

And we save our native animals from the brink of extinction.

At Charles Sturt University, you get to work from day one.

Because it's not what we say that makes a difference.

It's what we do.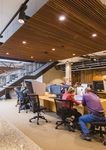 Contents

Yindyamarra Winhanganha                     4    Where will you make a difference?               33
Tackling the big issues                     6         Agricultural and wine sciences             34
Why choose Charles Sturt?                   8         Allied health and pharmacy                 38
Study at the heart of campus                10        Animal and veterinary sciences             40
Our campuses                                12        Business                                   42
Live where you learn                        14        Christian theology and ministry            44
Study online                                16        Communication                              48
Online study support                        19        Dentistry and oral health                  50
Have you got the Charles Sturt Advantage?   21        Engineering                                52
Admission pathways                          22        Environmental science and
                                                      outdoor recreation                         54
School leaver - your path to uni            24
                                                      Exercise and sports sciences               56
Non-school leaver - your path to uni        26
                                                      Humanities, social work and
Scholarships: don't rule yourself out       28
                                                      human services                             58
Fees and help with costs                    29
                                                      Information and library studies            60
We've got your back                         30
                                                      Information technology, computing
Take your study around the world            31        and mathematics                            62
Events                                      32        Islamic and Arabic studies                 64
Questions? We've got the answers            34        Medical and health sciences                66
                                                      Medicine                                   68
                                                      Nursing, midwifery and Indigenous health   72
                                                      Policing, law, security, customs and
                                                      emergency management                       74
                                                      Psychology                                 76
                                                      Science                                    80
                                                      Teaching and education                     82
                                                 Our courses                                     84
                                                 Okay, I'm ready to apply                        89
Yindyamarra
    Winhanganha
    This is a Wiradjuri phrase meaning 'the wisdom of respectfully knowing
    how to live well in a world worth living in'.

    It's at the heart of everything we stand for here at Charles Sturt University,
    and it's the reason we strive to create a world worth living in.

    To us, a world worth living in is a place that protects and values society's
    core needs. The security of our land and food. The health and education
    of our people. The development of technology to help us prosper.
    And clear and honest communication with ourselves – and each other.

    Charles Sturt University was founded on a quest to meet these
    fundamental needs. Since day one, we've empowered people to make the
    world a better place. Because we believe in making a difference. When we
    connect people to their purpose, we make communities better. And when
    we make communities better, we create a world worth living in.

4   Charles Sturt University
What does it mean to create a
world worth living in?

It means finding your            It means not being afraid to
purpose and seeing it            stand up and be counted.
through to the end.
                                 It means pushing the
It means standing up for         boundaries to make an
what you believe in.             impact.
It means meeting challenges      It means never resting on
with innovation – and a smile.   your laurels when there's
                                 work to be done.
It means rolling up your
sleeves and getting the          It means helping each other
job done.                        for the greater good.
It means doing your bit          It means shaping tomorrow –
to make a real and lasting       by starting today.
difference.

It means making meaningful
connections.

What does creating a world worth living in mean to you?

                                                    Undergraduate Guide 2022   5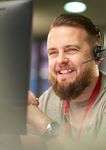 Tackling the
    big issues
     Hey there. You look like someone who cares. Someone who
     really, truly cares. We can tell.

     You've got plenty of time for your loved ones. You give back
     to your local community. And you definitely give a damn
     about our neighbours around the globe.

     You're exactly the type of person we're looking for. And
     because you care so much about doing good in the world –
     and making a real difference in the lives of others – we're
     excited to tell you: WELCOME! You've come to the right place.

     At Charles Sturt University, we don't just talk a big game. We
     back it up with action. We make it happen. Just like you, we
     roll up our sleeves and get things done.

     Because like you, we care. We care about the environment.
     We care about equality. It's why we've signed up to the
     United Nations' Sustainable Development Goals – just to
     make it official.

     And when we talk about sustainability, we don't just mean
     protecting the wilderness. It's about ending poverty. It's about
     access to quality education. It's about peace and justice for
     all. It's about climate action. It's about gender equality.

     It's about creating a world worth living in.

6   Charles Sturt University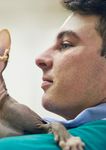 We know that the only way to create a world worth living in is to lead by example. So when you study with
 Charles Sturt University, you'll make a difference too. Together, we can make the world a better place.

                       Sustainability is a buzzword for some organisations, but for us it's a priority. We're proud to
                       be Australia's very first carbon neutral university. Plus, we've integrated sustainability issues
                       into all our undergraduate courses, so you'll have the chance to make a real and lasting
                       difference as well – whichever degree you choose.

                       If you believe that everyone should have the same opportunities regardless of gender, then
                       you'll be happy to know we're in the top 20 universities worldwide for gender equality*.
                       We're an Employer of Choice for Gender Equality two years running, and we received the
                       Athena SWAN Bronze Institution Award for our contribution to women in STEMM.

                       Climate change is one of the biggest issues facing our planet. We need to act now. We're
                       the #4 university in Australia – and in the top 10 per cent of universities worldwide – for
                       climate action,* so we're recognised for the difference we're making. When you visit us, you'll
                       see that we've got nearly 16,000 solar panels installed across our campuses (enough to
                       power more than 2000 homes). It's just one of the ways we're reducing the impact we have
                       on our environment.

                       Our research makes a difference – and our academics contribute solutions to real-world
                       problems. From keeping the water of the Murray-Darling River flowing and helping native
                       animals recover from the bushfires, to fighting cyber crime and reducing medical radiation
                       exposure – our research is having a positive impact on the world around us.

                                                                         The best bit?
                                                                         We're only just getting started.
                                                                         And you can be a part of it.

*Times Higher Education Impact Rankings 2021

                                                                                                       Undergraduate Guide 2022   7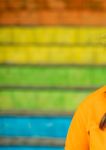 Why choose
      Charles Sturt?
      Here, you can do anything. We'll connect you with the
      right information, services and support to make sure you
      achieve everything you set out to do.
      Learn more about studying with Charles Sturt
           study.csu.edu.au

      Be the grad who                     You're more than
      gets the job                        just a number
      Join the university with the        At Charles Sturt, you'll get the
      highest graduate employment         attention you need. With
      rate in Australia* – more Charles   one-to-one connections with
      Sturt grads get jobs faster         your lecturers and tutors
      than grads from any other uni.      (they'll actually know your name!)
      Employers know Charles Sturt        and personalised learning –
      grads are skilled, confident and    you'll soon find out what sets us
      ready to get to work.               apart from other unis.

      Learn with the                      Fit study around
      experts in online                   your life
      study                               You have true flexibility to
                                          choose your study path. Study
      As Australia's most experienced
                                          on campus, online – or a mix
      online university,^ we know
                                          of both! If you want to take an
      a bit about delivering the best
                                          extra subject in a session to
      online university education.
                                          accelerate your degree, go for it.
      More students choose to study
                                          And if you need to scale back
      online with us than any other uni
                                          to just one or two subjects a
      in Australia^ (in fact, there are
                                          session, you can do that too.
      around 25,000 studying online
      with us right now!).

                                          We've got your
      Connections with                    back –
      industry                            from day one
      Our academics and teaching          Support isn't an 'add-on' –
      staff are well-connected.           it's part of your experience.
      So when you graduate, you'll        We'll introduce you to our
      already have a wide network         support services early, and
      of industry contacts who can        they will be there for you to                *QILT Graduate Outcomes Survey 2020
      help you kickstart your career.     use whenever you need them.          ^Department of Education, Skills and Employment
                                                                                                   Higher Education Statistics

8   Charles Sturt University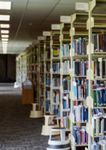 Everything on your doorstep.

The library, Learning Commons,
support services, free wi-fi, your
lecturers and great coffee... it's all
here for you.

10   Charles Sturt University
When you study on campus, you get the ultimate
   student experience. You're in the thick of it. You're steps
   away from everything you need to survive – and thrive –
   at Charles Sturt University.

   Campus life: it's exactly what you picture it to be.

Study at the heart
of campus
   You'll walk with your mates to lectures and tutorials. You'll get one-to-one guidance
   from teaching and support staff. You'll create epic memories at movie nights, live music
   gigs and charity events. You'll have more late-night study sessions than you can count
   at the library and 24-hour Learning Commons.

   Get involved
   Our outlook is young, progressive and enthusiastic – which aligns perfectly with our
   student community. When you study on campus, there are plenty of ways to get involved.
   You can volunteer in the local community, join a quirky club or society, help out at
   events, become a residential adviser, organise eco-initiatives with Charles Sturt
   Sustainability – and so much more.

   Get hands-on
   Hands-on learning is a huge part of studying on campus. You start your career from
   day one, gaining valuable experience in real-world settings. You'll learn in modern labs or
   health clinics; in simulated nursing wards, courtrooms or classrooms;
   out in the field in vineyards, farms or equine centres; or with industry placements in city
   or regional areas.

   Get connected
   You'll have access to our digital learning environments and online resources – via
   free wi-fi across the entire campus. And by studying on campus, you're also close to
   local organisations and businesses, so you can build your network and line up work
   placements, internships – even a gig for when you graduate.

   When you study on campus, no two days will be the same. You could find yourself:
   •   heading along to a lecture to learn about new theories
   •   getting hands-on at a practical learning session
   •   catching up with your mates at a barbecue lunch for charity
   •   taking part in a student council meeting
   •   attending sports practice with your teammates.
   Want to check it out for yourself? Book a campus tour and we'll show you the ropes.

           study.csu.edu.au/contact-us

                                                             Undergraduate Guide 2022         11
Our campuses
At Charles Sturt University, we're
geographically gifted. We have six
campuses, and plenty of other
places you can study.

     Albury-Wodonga                      Bathurst                             Dubbo
     330km to Melbourne                  200km to Sydney                      400km to Sydney
     •   Australia's first certified     •   Dental and oral health clinic    •   Dental and oral health clinic
         carbon neutral university
                                         •   Biochemistry, exercise           •   Nursing and clinical lab
         campus
                                             science, nursing and
                                                                              •   Interactive Learning Centre
     •   Environmentally sustainable         paramedicine labs
                                                                                  (state-of-the-art computer lab)
         student accommodation and
                                         •   Media centre and 2MCE
         learning environments                                                The important extras
                                             broadcasting radio station
     •   Community Engagement                                                 •   Eat and drink
                                         •   Television studios and editing
         and Wellness Centre:
                                             suites                           •   Free parking
         occupational therapy,
         physiotherapy and podiatry      •   Engineering lab                  •   Gym and sport
         facilities and clinics
                                         The important extras                 •   Indigenous Student Centre
     •   Dental and oral health clinic
                                         •   Eat and drink                    •   Library and 24-hour
     The important extras                                                         Learning Commons
                                         •   Free parking
     •   Eat and drink
                                         •   Gym and sport
     •   Free parking
                                         •   Indigenous Student Centre
     •   Gym and sport
                                         •   Library and 24-hour
     •   Indigenous Student Centre           Learning Commons
     •   Library and 24-hour
         Learning Commons

12       Charles Sturt University
QUEENSLAND                                               Brisbane

NEW SOUTH WALES

                                  Port Macquarie
                                                                                 Our other locations
                    Dubbo                                                        Charles Sturt Study Centres in Brisbane,
                                                                                 Melbourne and Sydney.
                    Orange                                                       A centre in Goulburn for policing students.
                     Bathurst
                                           Sydney                                A Regional University Study Centre in Wangaratta
Wagga Wagga
                                                                                 for combined TAFE and Charles Sturt study.
                                                                                 Study locations in Canberra and Parramatta for
                            Canberra                                             theology students.
           Albury-Wodonga
                                                                                 Partner locations for selected courses in
                                                                                 Crows Nest, Canberra, Chadstone and Muresk.
      VICTORIA                                                                   If you're located in the Taree/Mid-Coast LGA,
      Melbourne                                                                  we have additional support services and
                                                                                 enrolment options available through the
                                                                                 Taree Universities Centre.

Orange                                         Port Macquarie                                 Wagga Wagga
250km to Sydney                                400km to Sydney                                450km to Sydney,
                                                                                              450km to Melbourne
•   Chemistry, pharmacy,                       •    Paramedicine simulation
    physiotherapy and                               clinic                                    •   Dental and oral health clinic
    rehabilitation science labs
                                               •    Medical imaging labs                      •   Farm
•   Dental and oral health clinic
                                               •    Nursing labs                              •   Commercial winery
•   Medical learning facilities:                                                              •   Equine centre
                                               •    Anatomy and physiology labs
    anatomy teaching laboratory,
    simulation hospital wards and              •    Demonstration workshops                   •   Veterinary science clinical
    ultrasound room                                                                               centre and laboratories
                                               •    Practical learning rooms:
The important extras                                occupational therapy,                     •   Animation studio
                                                    physiotherapy and exercise                •   National Life Sciences Hub
•   Eat and drink
                                                    science facilities                            (NaLSH)
•   Free parking
                                               The important extras                           The important extras
•   Gym and sport
                                               •    Free parking                              •   Eat and drink
•   Indigenous Student Centre
                                               •    Gym and sport                             •   Free parking
•   Library and 24-hour
                                               •    Indigenous Student Centre                 •   Gym and sport
    Learning Commons
                                               •    Library and 24-hour                       •   Indigenous Student Centre
                                                    Learning Commons
                                                                                              •   Library and 24-hour
                                                                                                  Learning Commons

                                                                                                  Undergraduate Guide 2022        13
Live where you learn
Albury-Wodonga | Bathurst | Dubbo | Orange
Port Macquarie | Wagga Wagga

Have you ever met a group of people you
instantly connected with? They just get you.
And you get them.
Well, that's exactly what happens when you
live on campus at Charles Sturt University.
You make lifelong friends.
You'll find that everyone is in the same boat,
adapting to uni life for the first time, and
navigating a whole new world. You'll bond
over the highs and lows. You'll make lasting
memories.
It's a powerful experience to share together.
We have accommodation on all six campuses,
offering the laid-back lifestyle of country
living – with urban convenience.
•    Guaranteed room for all first-year
     students.*
•    All-inclusive costs – no extra bills to
     worry about.
•    No bond required.
•    Fully furnished rooms.
•    Wi-fi included at no extra cost.
•    Choose a catering package for some
     or all of your meals.
Plus, we have a dedicated team to make
sure your experience living on campus is
everything you hope it will be. Our Residence
Life team is there to support you whenever
you need it. To us, you're family. And that's
the way we like it.

           accommodation.csu.edu.au

*Make sure you check out the first-year student guarantee terms and conditions.
     accommodation.csu.edu.au/our-rooms/first-year-student

14     Charles Sturt University
Living on campus
means you'll have
everything you
need on your
doorstep –
                                        Albury-Wodonga             Orange
and be fully
supported as you                        Rooms from $180 per week   Rooms from $155 per week

take your first
steps on your uni
journey. We've got
accommodation
options to suit all
lifestyles.
Our accommodation options are
all-inclusive, which means everything
is covered in your fees, including:     Bathurst                   Port Macquarie
•   cleaning                            Rooms from $180 per week   Rooms from $200 per week
•   dedicated residential
    support team
•   dedicated study spaces
•   fully furnished bedrooms, living
    areas and common spaces
•   internet access
•   maintenance
•   parking
•   security
•   utilities
•   washing machines and dryers.
                                        Dubbo                      Wagga Wagga
We can also take the stress out of
cooking, with food outlets and meal
plans available on most campuses.       Rooms from $180 per week   Rooms from $165 per week

And compared to a big city, the
cheaper cost of regional living means
more money stays in your pocket.

                                                                    Undergraduate Guide 2022   15
Study online
                  Don't live near a uni campus? Holding down a full-time job? Caring
                  for family? Whatever your situation – we get that study isn't your
                  only commitment. That's why we have more than 70 courses that
                  can be studied online.

                  So you don't need to worry about fitting study into your already busy schedule.
                  We make things so flexible that study just slots right into your life – at a time and place
                  that's convenient for you.
                  We understand that as an online student you have different needs to students studying
                  on campus. And we want you to know that just because you're studying online, it doesn't
                  mean you're studying alone. We make sure that you get the support you need. It's tailored.
                  It's useful. And it will make a big difference to your success as an online student.
                  We also have online learning advisers available every day (yep, you heard right – seven
                  days a week) until 7pm. You can reach them by phone, email, Skype or online chat.

                     Learn practical skills at residential schools
                     Studying online but still keen to develop your hands-on skills? Some online
                     courses include short, intensive learning sessions called residential schools.
                     Res schools are a chance for you to:
                     •   gain hands-on skills
                     •   use our learning facilities (like labs, simulation centres and clinics)
                     •   get personalised, one-to-one teaching
                     •   meet your fellow students.
                     You can also experience living on campus with our affordable accommodation
                     options. And we have grants available to help pay for the costs of coming along
                     to a res school.

                  You're welcome on campus anytime
                  Studying online and live near one of our campuses? Don't forget that you can come
                  onsite at any time! You can use the library and Learning Commons, chat to support and
                  teaching staff in person – and you might even be able to sit in on a lecture or two! You
                  can also organise catch-ups with your classmates at our cafés and dining halls.

                          study.csu.edu.au/online

16   Charles Sturt University
Support for
online students
We get that studying online is a different experience to
studying on campus. And that's why we have a set of
support services that are tailored to your needs as an
online student.

Everything you need at the click of a mouse
When you study online with Charles Sturt University, everything you need
is there at the click of a mouse. Lectures, tutorials, assessments, resources,
community spaces. Plus, our extensive digital library is available 24/7, with
plenty of online resources and how-to guides to help you find what you
need. We've even got a dedicated YouTube channel for all your library
learning know-how. And if you need any books sent to you, we'll post them
out free of charge.

Specialised support – however you want to access it
You can reach out online (email, Skype or live chat), over the phone or
in person on any of our campuses. Studying online with Charles Sturt
University means you have a whole range of study support at your
fingertips. We have dedicated online learning advisers available every day
until 7pm. Our Study Skills team are also here to help you with the nuts and
bolts of study – from researching topics through writing assignments to
referencing papers. And with 24/7 IT support, you'll never have to stress
about tech issues.

Build genuine connections with academics,
classmates and industry
Just because you're studying online doesn't mean you're studying alone.
Far from it. At Charles Sturt University, you can join dedicated course
forums and Facebook groups to connect with your classmates and
academics. Jump into an online hangout to ask questions, collaborate or
just shoot the breeze. Attend local get-togethers and come on campus to
use any of the facilities – library, gym, childcare – if you're nearby.
We'll give you every opportunity to build the deep connections that are
central to your study. Connections with your tutors and fellow students,
and with industry.

                                                                            You won't have to stress about
                                                                            tech issues!

                                                                            We have 24/7 IT support available
                                                                            to all students.

                                                                                      Undergraduate Guide 2022   17
"This program taught me how important
soft skills are – and that there are
always different pathways into
university. The residential retreat was an
experience that I'll never forget. It gave
me a look into what living on campus
will be like. I also attended several other
events and met so many people who
I'm still friends with today. Being able to
meet people before Orientation made
everything so much easier and gave
me so much more confidence."

                     Jessica Lightfoot

Did you know that our Charles
Sturt Advantage early offer
program helped more than 1800
students secure an offer to study
with us in 2021?

Now it's your turn!

Round 1                                           Round 2
Applications open               3 May             Applications open    26 July
Applications close              Midnight 31 May   Applications close   Midnight 31 August
Offers made                     Late June         Offers made          Late September

18   Charles Sturt University
Have you got the
Charles Sturt
Advantage?
We've changed the game – and the way
you can apply for an early unconditional
offer to study with us.

We get that Year 12 is a big year. Massive even. There's so much pressure placed on
Year 12 students.
Study hard. Do well in your exams. Achieve a sky-high ATAR. Go to uni. Land your
dream job.
The thing is… we know that some people have strengths that sit outside the world of
academia. So we're looking for those special soft skills – skills that might not always be
reflected in your academic or exam results.

Soft skills are the skills of the future
But what exactly are soft skills? They're skills like emotional intelligence, collaboration
and communication skills, resilience and a commitment to creating a world worth living
in. They're valued by employers and help you excel – because they're important for any
job, in any industry.
We value these skills and want to reward you for having these special qualities. That's
why we're changing the way you can apply for an early offer to Charles Sturt University.

Take advantage of our early offer program
If you're successful, you'll unlock a world of possibilities. Not only will you receive
an unconditional study offer before you sit your exams, you'll also become part of
an exclusive program that will support you as you become an official Charles Sturt
University student. From email tips and advice to exclusive on-campus events, you'll
know we've got your back all the way.
Think you've got what it takes?
We do! Applications open in May, so make sure you jump online and apply.

        csu.edu.au/advantage

                                                                             Undergraduate Guide 2022   19
Admission pathways

Admission pathway courses
Things didn't quite go to plan and you didn't get into the course you were after? Don't
stress. We've got two courses that can prepare you for study and get you where you
want to go. You'll complete subjects focused on things likes research and writing skills,
maths and stats, as well as specific subjects related to the degree you want to move into.

Diploma of General Studies
If you're looking for a longer on-campus experience to get you prepped for study, the
Diploma of General Studies is for you. You'll study for one year, full-time (on campus or
online), and this course will give you guaranteed entry into most of our courses, including
education, computer science and IT degrees.
After completing the Diploma of General Studies, you'll have:
•    credit for up to four subjects in a bachelor's degree
•    a Diploma of General Studies qualification.

Charles Sturt University Pathway
If flexibility is important to you, the Charles Sturt University Pathway course will
be golden.
You can study on campus or online. You can knock the course over in 14 weeks full-
time, or you progress part-time over 12 months. The choice is yours! Plus, you'll get
guaranteed entry into most of our bachelor's degrees once you successfully
complete the course.

         study.csu.edu.au/pathways

Indigenous Access Program
If you're an Aboriginal or Torres Strait Islander student looking to get a uni
degree, our Indigenous Access Program (IAP) will help you get there. You'll get
personalised guidance, study advice and a uni prep plan to help you succeed.
When you complete the program, you're guaranteed entry into a range of
undergraduate courses. On top of that, students who complete the IAP are more
likely to excel in their degree.
The IAP isn't just for school leavers. It's for anyone looking to take their first step
into uni study.

         study.csu.edu.au/IAP

20     Charles Sturt University
Study Link
We want you to succeed at uni from day one. That's why we created Study Link.
Study Link offers short, self-paced subjects that get you ready for your
degree – whatever you're studying. Plus, they're 100 per cent free for almost
all Australian residents.
Delivered online with support from a subject coordinator, Study Link subjects don't
count towards your degree – so there's no pressure. They're here to help you fill
knowledge gaps, enhance skills and build confidence in areas like writing, maths, stats
and science.
When you accept your offer to Charles Sturt University, we'll enrol you in the
Introduction to Online Learning subject. You'll learn all about our digital learning
environment so you can start on the right foot.

        csu.edu.au/studylink

TAFE/VET
Have you completed a TAFE/VET Diploma, Advanced Diploma or Tertiary Preparation
Certificate? You could take your learning to the next level with Charles Sturt University.
You're eligible for guaranteed entry into most undergrad courses. What's more, you could
receive credit for your TAFE/VET subjects towards your degree – meaning you can
graduate sooner.

         study.csu.edu.au/pathways

Other ways to open doors
Knowledge is power
You can get credit for previous uni or TAFE/VET study with our Recognition of Prior
Learning program.

        study.csu.edu.au/rpl
Who said sports and study don't mix?
Our Elite Athlete Program will help you balance your sports and study, with flexible study
schedules and a dedicated support team.

         study.csu.edu.au/elite-athlete
A homegrown advantage
Have you been completing high school in a regional area? We'll automatically adjust your
selection rank by five points.

Hardship doesn't mean it's all over
If you had a setback during your school studies (like an illness or financial, personal or
employment issues), we can adjust your selection rank.

Play to your strengths
If you performed well in high school subjects related to your preferred course,
we can adjust your selection rank.

                                                                                             Undergraduate Guide 2022   21
School leaver -
     your path to uni
                                                                             Early offer
                                                                             programs

     In Year 12 and wondering how
     you're going to make it to uni?
     Don't stress, at Charles Sturt we have
     plenty of admission pathways. There'll be
                                                                            1. Application
     at least one that's right for you.                                        and offer

            Hint: You can apply for both SRS and the
            Charles Sturt Advantage early offer program!

            Hint: If you're completing high school
            in a regional area we'll adjust your
            selection rank by five points.*
            *not applicable to the Doctor of Medicine.

                                                                            2. Admission
                                                                              pathways
            Hint: If you are an elite athlete or
            performer, you may be eligible for
            special consideration for entry.

     Want to chat through your options?
     Book a one-to-one consult

               study.csu.edu.au/consult

     *The Charles Sturt University Pathway course is free to all domestic
     students (not available to international students).                    3. You're in!
     ^You can also apply direct to us via the IAP for guaranteed entry.

22   Charles Sturt University
Schools Recommendation Schemes (SRS)                          Charles Sturt Advantage early offer program
Apply through UAC for an early offer based                    Apply to our program which recognises your
 on your Year 11 results and your school's                    soft skills. You could get an early offer plus a
            recommendation.                                   reduction in the ATAR you'll need to achieve.

    Want to study on campus?                                                   Want to study online?
    Apply through UAC/VTAC.                                                 Apply direct to Charles Sturt.

                                           Did you receive an offer?

               Yes!                                                                          No.
   (If your offer had any conditions
                                                                                  It's okay - you have options.
attached, you'll need to meet these.)

             Charles Sturt                Diploma of             Indigenous Access           Cert III - Diploma
           University Pathway           General Studies               Program^                    A TAFE or
             Get guaranteed              This qualification          Our five-day                 Vocational
              entry into most              will give you           IAP program will          Education Training
             of our bachelor's          guaranteed entry         prepare you for uni         (VET) qualification
            degrees in just 14           into most of our          study – and give              can give you
            weeks of full-time          courses, including         you guaranteed             guaranteed entry
              study with this               education,            entry into a broad           into most of our
           free* course. Study          computer science             range of our               undergraduate
               on campus or               and IT degrees.        bachelor's degrees.               courses.
                  online.               Plus, credit for up
                                         to four subjects!

                                              Your #1 course

                                                                                   Undergraduate Guide 2022        23
Non-school leaver -
     your path to uni
      Finished high
      school a few years
      ago? There are                                                                        Depending on your course, one
      lots of ways to
      show us you have                                               Cert III - Diploma
      what it takes.                                                  Been to TAFE or
                                                                     have a Vocational
                                                                     Education Training     High school results
                                                                    (VET) qualification?    We can look at your
                                                                     Both can give you      high school results,
                                                                     guaranteed entry       depending on how
                                                                      into most of our         long it's been!
                                                                       undergraduate
                                                                          courses.

                                                                       Meet requirements
                                                                       of your course and
            Hint: If you have done any
                                                                           receive your
            tertiary study, you could get
            credit towards your degree.
                                                                            study offer.

      Want to chat through your options?
      Book a one-to-one consult                                                             Example: Successfully
                                                                                            complete one year of
                                                                                            a Bachelor of
               study.csu.edu.au/consult                                                     Educational Studies,
                                                                                            and you could transfer
                                                                                            into a Bachelor of
                                                                                            Education (K-12)!

     *The Charles Sturt University Pathway course is free to all
     domestic students (not available to international students).

24   Charles Sturt University
Want to study online or on campus?
         Apply direct to Charles Sturt - your online application will take just 15 minutes to complete!

or more of the following could show your eligibility for an offer. (Check course pages for specific details)

                                                                     Special Tertiary               Charles Sturt
               Uni studies                                                                         Advtange early
                                                                     Admissions Test
           Previous study with          Work experience                                             offer program
                                                                          (STAT)
            Charles Sturt, or          Your previous work                                         Show us your soft
                                                                   If you've sat a STAT
           another university,        experience may help                                        skills and you could
                                                                  test, we can use your
              can net you a            you gain entry into                                         get an offer to a
                                                                     results to assess
            study offer - and             your course.                                                   degree.
                                                                   your eligibility for a
            potentially, credit.
                                                                  Charles Sturt course.

               Don't quite meet requirements for your #1 course. Don't stress – there are other ways in!

                                                                    Diploma of General
            General degree                                                                             Charles Sturt
                                                                         Studies
              We offer some                                                                        University Pathway
                                      Single subject study           This qualification will
              degrees with                                            give you guaranteed          If you complete our
            lower admission             Studied a single                                            free* 14 week full-
                                                                     entry into most of our
           requirements that          subject with Charles                                          time study course,
                                                                       courses, including
          allow you to start at        Sturt? You've taken           education, computer          you'll get guaranteed
          uni then transfer to         your first step into         science and IT degrees.       entry into most of our
             your #1 course.              your degree!                Plus, credit for up to       bachelor's degrees.
                                                                         four subjects!

                   Your #1 course

                                                                                               Undergraduate Guide 2022   25
Scholarships: don't
rule yourself out
Did you know we offer more than $3m in
scholarships at Charles Sturt University?
We know that the cost of coming to university can be a deal breaker in deciding to study… but
it doesn't need to be that way.
At Charles Sturt University, we have more than $3 million in scholarships that can help you get
to university.
And the good news is you're just the person we're looking to support. We're looking for people
with a passion to create a world worth living in to join the Charles Sturt community. People who
are prepared to roll up their sleeves and give it their all. People who want to put in what it takes
to make a real difference. People just like you.

Don't rule yourself out.
Think you need to be a genius to get a scholarship? Think again. Scholarships have all sorts of
criteria and there are so many that you will qualify for. All you need to do is apply. For as many
as you like.
Trust us, it's worth your while.

Our advice to you
Make sure you're in the running by applying!
Study the criteria and try to tick all the boxes.
The closer you get to the criteria – the higher
your chance of success!
Don't assume financial hardship doesn't apply to you. If you're finding it hard to provide for
yourself or your family while studying – you're experiencing financial hardship. The secret is to
tell us why it's tough.

        study.csu.edu.au/scholarships

26   Charles Sturt University
Fees and help
with costs
Your course fees will depend on the number of subjects you enrol in and the
course you're studying.
For domestic students, fees per 8-point subject typically range from around
$800 to $1300. Fees for international students differ.
If you're an Australian citizen or a New Zealand Special Category Visa holder,
you'll likely be given a Commonwealth supported place, and benefit from the
HECS-HELP scheme.

How HECS-HELP works
1.   When you enrol, you indicate that you want to pay all or part of your fees
     via HECS-HELP (you'll need a tax file number, but that's easy to get).
2. The government pays your fees and registers them against your tax
   file number.
3. You pay the balance back through deductions in your pay when you start
   working. You can choose to do so at any time, but it is only required once
   you earn above a certain amount. In 2020 the threshold is $45,881.

         study.csu.edu.au/fees

       Did you know?

       We have a financial support team that
       can help with budgeting, planning and
       applying for loans, and programs to help
       you find a part-time job if you want one.

                                                                                  Undergraduate Guide 2022   27
We've
                                As soon as you accept an offer to study with Charles Sturt
                                University, we've got your back. We have support available
                                every step of the way – however you choose to study.

got                             Study support                                Student Central

your                            Our support team is dedicated to
                                helping you succeed, in person,
                                online or over the phone. We're
                                                                             This is your first point of contact as
                                                                             an enrolled Charles Sturt University
                                                                             student. If you need a hand with

back
                                available seven days a week, and             your subject enrolment, study skills,
                                it's free. We'll help you when it suits,     accommodation or finances, or
                                including in the evenings and on             you're just not sure who to ask about
                                the weekends.                                something – this is the place to go.

                                Careers advice                               Spiritual support
                                From researching your career options         Need to talk to someone about
                                and finding job opportunities, to help       life's most complex questions?
                                working on your résumé, application          We can connect you with religious
                                letters and interview techniques – our       and spiritual support and access to
                                Career Development Service will help         community resources and services,
                                you land your dream job.                     both on and off campus.

                                Equity support                               Student wellbeing
                                Our Student Equity Office provides           Healthy students are happy students.
                                advice and support to ensure all our         We have a great range of services
                                students have the same opportunities         and information available to keep
                                to succeed, no matter what their             you in top physical, mental and
                                circumstances.                               emotional shape.

                                Disability support
                                If you're a student with a disability, our
                                Disability Service will provide advice,
                                support and adjustments if needed.
                                That way you can participate 100 per
                                cent in your studies.

                                        study.csu.edu.au/support

28   Charles Sturt University
Take your study
around the world

   We're a regional uni with a global outlook. We believe study
   should set you free.
   Really.
   That's why we have so many international study opportunities you can explore
   during your degree.
   With Charles Sturt Global, you can build your skills, experience another culture,
   enhance your résumé and meet new people – all while having an epic time!
   •   Study abroad for a session or two.
   •   Volunteer or intern in a new environment.
   •   Take a study tour during your uni holidays.
   •   Complete a work placement in another country.

   Studying online?
   Just because you're studying online, doesn't mean you're staying put.
   Our overseas opportunities are available for everyone – whether you're
   studying on campus or online.

             study.csu.edu.au/overseas

                                                                         Undergraduate Guide 2022   29
Events                                                Your safety is our number one priority. All in-person events will
                                                           be run in line with current government COVID-19 guidelines
                                                           and restrictions.

Open Day
It's one thing to hear about what going to uni is like – but it's
completely different to experience it for yourself. And that's what
Open Day is all about. Giving you the chance to discover that
#realunilife. We host both on-campus and virtual Open Days, so no
matter your location, you'll have the opportunity to immerse yourself
in the experience.
On the day, we'll answer all your questions about studying with
Charles Sturt – courses, study modes, living on campus, support
services (and everything in between). You'll also have the chance to
jump on a campus tour – both on campus and online – and check out
our state-of-the-art facilities and accommodation.
•    Albury-Wodonga – Sunday 15 August
•    Bathurst – Sunday 22 August
•    Dubbo – Saturday 4 September
•    Orange – Sunday 29 August
•    Port Macquarie – Sunday 1 August
•    Wagga Wagga – Sunday 8 August
•    Virtual – Sunday 20 and Tuesday 22 June

         csu.edu.au/openday

30     Charles Sturt University
Explore Day                                                     Come along to a
Are you ready to get hands-on and explore your future
                                                                careers expo
career? If you're in Year 10, 11 or 12 – this one is for you.
                                                                You'll also find our student ambassadors at lots of expos
Explore Day is where you'll take your first steps into uni      and events, including:
life – finding the right course for you and learning about
life as a uni student. You'll get to chat to current students   •   Western Sydney Careers Expo – Sydney
about their experience, as well as our expert teaching              Showground, 24–27 June
staff who can answer any questions you might have               •   Canberra CareersXpo – Exhibition Park, Canberra,
about their study area. There will be plenty of practical           4–5 August
(aka fun) activities for you to dive into, including hands-on
workshops and interactive tours.
Explore Day has wrapped up for 2021, bookmark the link
below to be the first to know dates for 2022.
                                                                Book a personalised
        study.csu.edu.au/exploreday
                                                                campus tour
                                                                Get a feel for all things Charles Sturt on a campus
                                                                tour tailored to your interests. Check out our practical
                                                                learning facilities, like studios, labs, simulators and clinics.
                                                                Explore our many accommodation options. Throw in the
                                                                natural beauty of our regional campuses and we think
                                                                you'll really like what you see.
                                                                We run socially distanced campus tours every day of the
                                                                year. Book your spot online or call us on 1800 275 278.

                                                                        study.csu.edu.au/contact-us

                                                                Stay in the loop
                                                                We run lots of in-person and online events throughout
                                                                the year. Keep up to date with the latest event
                                                                information on our website.

                                                                        study.csu.edu.au/events

                                                                                           Undergraduate Guide 2022          31
Questions?
  We've got
  the answers
Hey, friend – we're always
up for a chat!
If you'd like to chat about your study options, all you
need to do is reach out to our friendly team. Give us
a call on 1800 275 278 or contact us online.
You can also book a one-to-one study consult with
a student adviser. Choose whether you'd like to meet
up face-to-face on campus or book an online or
phone session. We're here to help!

         study.csu.edu.au/contact-us

      Psst… are you keen to get some Insight?
      Check out our online hub dedicated to lifting the curtain
      on uni life – and answering any questions you might have
      about studying with us. From how-to guides and study
      tips, to inspiring student stories and explorations of the big
      questions facing our communities – you'll find everything
      you need on Insight.

             insight.study.csu.edu.au

 32     Charles Sturt University
Where will
you make a
difference?
Our study areas

      Agricultural and wine sciences
      Allied health and pharmacy
      Animal and veterinary sciences
      Business
      Communication
      Christian theology and ministry
      Dentistry and oral health
      Engineering
      Environmental science and outdoor recreation
      Exercise and sports sciences
      Humanities, social work and human services
      Information and library studies
      Information technology, computing and mathematics
      Islamic and Arabic studies
      Medical and health sciences
      Medicine
      Nursing, midwifery and Indigenous health
      Policing, law, security, customs and emergency management
      Psychology
      Science
      Teaching and education

           study.csu.edu.au/courses

Charles Sturt University courses may be subject to change. Course information
is correct at the time of publishing. For up-to-date information, please visit
study.csu.edu.au

                                                                                 Undergraduate Guide 2022   33
Agricultural and
wine sciences
Agriculture. Working – and taking care of – the land. It's the backbone of our
nation's economy. And as the farming, agriculture and wine industries increasingly
harness technology to progress – the demand for agriculture professionals grows.
And it's people just like you who can push things forward.
At Charles Sturt University, we have a rich history with the land. It's in our blood.
As one of the largest providers of agricultural, horticultural and wine science
education in Australia, our degrees tap into this longstanding connection. So you
can become a thinker and doer in tomorrow's agricultural landscape.
Agriculture is also about much more than working on the land. You don't have
to have grown up with mud on your boots to make a difference in this industry –
that's essential for the sustainable future of the planet. From finance, sales and
marketing to science, media and information technology – your career can be as
broad as the blue skies above.
So, are you ready to get to work?

                                                                                        You could work in:
                                                                                        •   Agricultural business management
                                                                                        •   Agriculture
                                                                                        •   Horticulture
                                                                                        •   Viticulture
                                                                                        •   Water governance
                                                                                        •   Wine business
                                                                                        •   Wine science
                                                                                        See page 84 for all agricultural and
                                                                                        wine sciences courses available at
                                                                                        Charles Sturt.

        csu.edu.au/ag-wine

34   Charles Sturt University
Facilities
Winery                                                              Rhizolysimeter
Explore the science of winemaking using equipment and wines         Investigate root growth using the most sophisticated
in our purpose-built winery. Get hands-on with wines produced       rhizolysimeter in the southern hemisphere. This state-of-the-art
by our expert team and help move Australia's wine industry into     facility simulates crop growth in order to investigate its impact
the future.                                                         on dryland salinity.

Glasshouse facilities                                               Wine tasting and sensory rooms
Find out how crops grow with specialist mechanical, lighting        Uncover the complex relationships associated with grape
and humidity systems in our modern glasshouses.                     production, wine composition and wine sensory features.
                                                                    Develop your practical skills by tasting and assessing wines in
National Life Sciences Hub (NaLSH)                                  our purpose-built facility.

Home to our leading research programs into biology, agriculture
                                                                    Wine laboratories
and the environment, our purpose-built facilities include four
large research laboratory spaces and a phytotron building           Perfect your wine analysis techniques in our state-of-the-art
housing controlled environment and growth chambers.                 laboratories.

On-campus farm
With Charles Sturt, you'll have access to 1400 hectares of
prime mixed farming land and agricultural research institutions –
so you can gain real-world experience in livestock, cropping,
irrigation and horticultural systems.

                                                                                                  Undergraduate Guide 2022          35
"It takes a lot of dedication, but I'm
     passionate about social work, particularly
     social justice. I'd love to get into activism
     and human rights.
     "By helping individuals I'll be able to
     help communities develop and hopefully
     contribute to positive social change
     in the world. There's a lot of social
     disadvantage areas I'd like to address.
     Improve policies and the justice system,
     focus on big issues like homelessness,
     progress movements like Black Lives
     Matter and advocate for the LGBTIQA+
     community.
     "It's hard to define social justice, but for
     me it's about equity and equality. It can
     take generations to change ideas and
     thinking and create a social movement,
     but I really want to contribute and make
     the world a better place."
     Montana Gaban, Bachelor of Social Work

        Find out how people just like you are making a difference
              insight.csu.edu.au

36   Charles Sturt University
Undergraduate Guide 2022   37
Allied health
and pharmacy
As an allied health professional, you'll help people prevent and manage chronic
conditions and recover from injury or illness. We know the words that just caught
your eye there: help people. You're nurturing and a natural when it comes to
empowering those around you. Put your innate skills to work with a career in the
growing health industry.
Charles Sturt University is one of largest health education providers in rural and
regional Australia, so wherever you want to make a difference – we have a course to
help you get there.
When you study with us, your course will involve so much more than just learning
from a textbook. Our world-class facilities mean that you'll have access to
state-of-the-art labs, equipment and simulated environments. Here, you'll hone your
practical skills. So you'll be job-ready when you graduate.
Allied health professionals make up around 25 per cent of Australia's healthcare
workforce. So if you're looking at a career in allied health – it's a smart move.
You're always going to be in demand.

                                                                                      You could work in:
                                                                                      •   Case management
                                                                                      •   Diagnostic radiography
                                                                                      •   Food science and nutrition
                                                                                      •   Health science and management
                                                                                      •   Nuclear medicine
                                                                                      •   Occupational therapy
                                                                                      •   Paramedicine
                                                                                      •   Pharmacy
                                                                                      •   Physiotherapy
                                                                                      •   Podiatry
                                                                                      •   Radiation therapy
                                                                                      See page 84 for all allied health
                                                                                      and pharmacy courses available at
                                                                                      Charles Sturt.

       csu.edu.au/allied-health

38   Charles Sturt University
Facilities
Clinical simulation centre
Experience real-world scenarios while you're still in training. Our
simulated environments teach you to think on your feet when dealing
with an emergency situation.
                                                                         Join the 28,000 people
Community Engagement and Wellness Centre                                 who have graduated
Here, our occupational therapy, physiotherapy and podiatry students      from a Charles Sturt
get to work directly with the public – gaining hands-on experience and
giving back to the community.
                                                                         health degree.

Lab and gym spaces
Build your skills, knowledge and confidence in our anatomy lab and
musculoskeletal and neurological rehabilitation gym space. You'll
learn all about the human body and have the chance to develop your
anatomical knowledge – working with real patients from the start
of your degree.                                                          55% of Charles Sturt
Simulation pharmacy                                                      health grads come from
Practice makes perfect – so working in our simulation pharmacy is
                                                                         rural and regional areas.
the ideal preparation to hit the ground running and be ready for
the real-world pharmacy environment.

                                                                            Undergraduate Guide 2022   39
Animal and
veterinary sciences
Two things set our animal and veterinary science degrees apart from the rest: our
reputation and the hands-on learning component of our courses.
Our reputation as a leading animal and vet science educator precedes us. If you
want to study animals, you go to Charles Sturt University. And we think that has
something to do with our ties to the land. Our courses have a strong regional
focus, but you also gain the skills and knowledge to work anywhere in the world.
As a Charles Sturt student, you won't just learn it – you'll live it. Hands-on learning
is a way of life for us. Whether you're applying your knowledge in our on-campus
facilities or building practical skills through workplace learning, you'll be laying the
foundations so you can make your mark when you graduate.

                                                                                           You could work in:
                                                                                           •   Animal science
                                                                                           •   Equine science
                                                                                           •   Veterinary science
                                                                                           •   Veterinary technology
                                                                                           See page 85 for all animal and
                                                                                           veterinary science courses available
                                                                                           at Charles Sturt.

        csu.edu.au/vet

40    Charles Sturt University
Facilities
Equine centre                                                         Veterinary clinical centre
Both equine science and veterinary science students have the          Here, you'll find a modern large animal hospital with operating
opportunity to experience the equine training and competition         theatres, an intensive care unit, sophisticated diagnostic
centre at Charles Sturt's Wagga Wagga campus. You'll also             facilities, isolation boxes, a reproductive unit and small animal
have access to other facilities, like a high-speed treadmill, large   teaching labs.
covered horse walker and numerous stables
and yards.                                                            Veterinary pre-clinical centre
                                                                      The pre-clinical centre is a hub for teaching veterinary anatomy
On-campus farm
                                                                      and physiology, with light-filled, spacious laboratories, tutorial
With Charles Sturt, you'll have access to 1400 hectares of            rooms and a veterinary museum. This space also includes a
prime mixed farming land right at your doorstep. You'll also          mock consultation room, so you have the chance to develop
have the chance to work with on-campus research institutions –        your communication skills.
so you can gain real-world experience across a range of
animal sciences.                                                      Veterinary diagnostic laboratory
                                                                      Build your practical skills and training by providing veterinary
National Life Sciences Hub (NaLSH)
                                                                      diagnostic services to the region's veterinary community and
Get hands-on and learn the underlying sciences for animal             livestock producers.
health in our state-of-the-art, purpose-built science facility.
You'll have the chance to work in four large research laboratory
spaces and have access to world-class equipment from day one.

                                                                                                     Undergraduate Guide 2022             41
Business
Business is the engine room, where you get stuck into what makes people tick and
discover the products and services the world needs. So are you ready to take your
business plans from the drawing board to the boardroom?
At Charles Sturt University, we're known for being future-focused. And we're
known for educating the business leaders of tomorrow. Whether you've got big
plans for a small start-up venture or you won't rest until you've landed a job with
a Fortune 500 company, our range of business courses will help you hone the
creative and analytical skills you need to make it in the business world. When you
study business with Charles Sturt, you'll undertake work placements, tap into our
networks and get real-world experience at leading organisations like the Australian
Taxation Office, Hume Bank and Adecco Australia. We can also help design a
unique placement experience that works for you.
On top of that, a business degree from Charles Sturt University can take you
anywhere. Literally. You can work in any industry, anywhere in world. From
traditional disciplines like accounting, commerce and management, to new areas
like healthcare, the arts and not-for-profits – there will always be demand for
skilled, passionate grads with big ideas and the confidence to make them a reality.

                                                                                      You could work in:
                                                                                      •   Accounting
                                                                                      •   Finance
                                                                                      •   Human resource management
                                                                                      •   Management and leadership
                                                                                      •   Marketing
                                                                                      •   Strategic planning
                                                                                      See page 85 for all business courses
                                                                                      available at Charles Sturt.

       csu.edu.au/business

42   Charles Sturt University
Bachelor of Business (Management and Leadership)
sample course structure

                               Session 1                                              Session 2
  First year                   Organisations and Management                           Business Economics
                               Accounting and Financial Literacy                      Data Analytics for Business
                                                                                      Contemporary Employability and Learning +
                               Marketing Fundamentals
                                                                                      Workplace Communication
                               Business Law                                           Human Resource Management

                                                                             
  Second year                  Indigenous Australian Cultures,
                                                                                      Work Placement 2 +
                               Histories and Contemporary
                                                                                      Building Resilience for the Workplace
                               Realities
                               Building Resilience for the
                                                                                      Project Management
                               Workplace
                               Organisational Behaviour                               International Management
                               Leading Yourself and Teams                             Business Scenario Solutions

                                                                             
  Third year                   Applied Entrepreneurial Projects                       Managing and Leading Change
                               Operations Management                                  Business Strategy
                                                                                      Work Placement 3 +
                               International Management
                                                                                      Design Thinking and Creativity

Charles Sturt University courses may be subject to change. For up-to-date course information, please visit study.csu.edu.au/courses

                                                                                                                        Undergraduate Guide 2022   43
Christian theology
and ministry
When you study theology, you embark on a journey to explore and deepen
your faith.
The Bachelor of Theology introduces you to the four main disciplines of theology:
biblical studies, church history, systematic theology and practical theology.
Our staff are faithful Christians from a variety of traditions, and our student
community is diverse and inclusive. In this degree, you'll learn how to respond
to contemporary issues including social inequality, environmental degradation,
racism, violence, and colonialism through a theological lens.
Examine and expand your faith online or on campus at one of our partner colleges.
•    St Barnabas College, Adelaide
•    St Francis College, Brisbane
•    St Mark's National Theological Centre, Canberra
•    United Theological College, North Parramatta
Are you ready to experience a vibrant theological education? You can with Charles
Sturt University.

                                                                                    You could work in:
                                                                                    •   Chaplaincy
                                                                                    •   Christian ministry
                                                                                    •   Community work
                                                                                    •   Pastoral care
                                                                                    •   Religious education
                                                                                    See page 85 for more details about
                                                                                    the theology course available at
                                                                                    Charles Sturt.

         csu.edu.au/theology
44     Charles Sturt University
Bachelor of Theology sample course structure

                               Session 1                                                     Session 2
  First year                   Introduction to Old Testament Studies                         Introduction to New Testament Studies
                               Introduction to Christian Theology                            Aboriginal Cultures and Spirituality
                               Early Church History                                          Reformation History
                               Christian Worship                                             Introduction to Practical Theology

                                                                                    
  Second year                  Paul and his Letters                                          Being the Church
                               God, Humanity and Difference                                  Introduction to Biblical Languages
                               Christian Spirituality                                        Wisdom and Worship Traditions
                               Christianity in Australian History                            Jesus the Christ

                                                                                    
  Third year                   Judaism and Early Christianity                                Hebrews and the General Epistles
                               The Triune God                                                Theological Ethics
                               Sacramental Theology                                          International Study Experience
                               The Prophetic Literature                                      World Religions and Christian Theology

Charles Sturt University courses may be subject to change. For up-to-date course information, please visit study.csu.edu.au/courses

The four areas of theology you'll learn about

Biblical studies                                                                    Systematic theology
Studying the Old and New Testament will allow you                                   This study area seeks to understand the main
to go behind the words on the page of the Bible                                     elements of Christian faith. Questions like, 'how
and drill down into the original contexts. Taught                                   do we understand the Church?' and 'who is Jesus
by experts who are at the forefront of biblical                                     Christ for us today?' Systematic theology allows
research, this study area will empower you to read                                  us to organise our beliefs into a coherent system.
and interpret the texts critically and faithfully.
                                                                                    Practical theology
Church history
                                                                                    How is Christian theology put into action? How
Deepen your understanding of Christianity and                                       does it engage with culture and society? In many
the world by studying church history. From the                                      ways, practical theology is where various strands
early church to the present day, you'll draw                                        of theological thinking come together. This is
upon the rich legacies of some of the world's                                       where we explore how theology and practice join
greatest thinkers and spiritual leaders to gain an                                  together.
understanding of the roots and reasons for key
Christian beliefs and practices.

                                                                                                                        Undergraduate Guide 2022   45