LOURDES UPDATE - SCHOOL NEWS - Our Lady of Lourdes Regional School 2001 Clinton Avenue
Page content transcription
If your browser does not render page correctly, please read the page content below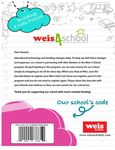 LOURDES UPDATE
 Our Lady of Lourdes Regional School
        2001 Clinton Avenue
      Coal Township, PA 17866
            570-644-0375

    SCHOOL NEWS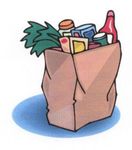 What's Happening This Week
               May 3rd - May 7th
   Monday, May 3rd                  Race for Education
                           Pre-K & K @ 9:30 am-1&2 @ 1:00pm
    Tuesday, May 4th                Race for Education
                             7 & 8 @ 9:00 am-3&4 @ 1:00pm
   Wednesday, May 5th               Race for Education
                              HS @ 9:00 am-3&4 @ 1:00pm
                                       Senior Exams
    Thursday, May 6th        Rain Date for Race for Education
                                       Senior Exams
      Friday, May 7th        Rain Date for Race for Education
                                       Senior Exams
                             ACT 80 Day - Dismissal @ 12:15
                           High School Choir Concert @ 7:00 pm

                What's For Lunch
          Cost: Paid $2.50(7-12) - FREE
            Paid $2.25 (K-8) - FREE

Monday, May 3rd         Chicken Fajitia, Steamed Rice, Steamed
                         Vegetables, Fruit & Milk (Pre-K-12)
Tuesday, May 4th           Pasta W/Meatballs, Dinner Roll,
                        Steamed Vegetable, Fruit,Milk (Pre-K-
                                          12)
Wednesday, May 5th        Pork BBQ, French Fries, Steamed
                         Vegetables,,Fruit & Milk (Pre-K-12)
Thursday, May 6th        Beef Taco's, Steamed Rice, Steamed
                          Vegetable, Fruit & Milk (Pre-K-12)
Friday, May 7th            Grilled Cheese Sandwich, Tomato
                        Soup, Steamed Vegetable, Fruit & Milk
                                      (Pre-K-12)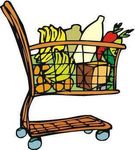 ACT 80 Days – Fridays will be an ACT 80 Day
                            until further notice!

                               Class of 2021
          The Our Lady of Lourdes Class of 2021 originally had a purse bingo scheduled,

                        due to COVID-19 we were not able to hold the event.

 Please support the class as they raffle chances off for designer purses such as Kate Spade, Michael Kors,
                                    Coach and many other prizes.

                       As purses sell out we will be uploading more, so stay tuned!!

           Please share with all your family & friends & thank you in advance for your support!!

               Please visit Our Lady of Lourdes Class of 2021
    Facebook Page for all the information on the chances for the
                      Designer Purses.

https://checkout.square.site/merchant/MLXHK00J9R2EM/checkout/VM52GGS2S4BLRTL2ZGOFXUGG

                https://checkout.square.site/buy/WFF4XKXWKVANUPUOAOV7M7QB

https://checkout.square.site/merchant/MLXHK00J9R2EM/checkout/Q73YLZHCWRU5E5D2V5RRSU5T
April Calendar Winners
4-1    Andrea Baez               #065   $100.00
4-2    Kera Gibbs                #665    $25.00
4-3    No Winner                 #565    $25.00
4-4    Heather Ferrari           #982   $100.00
4-5    Maggie Cox                #912    $25.00
4-6    Claire Holleran           #174    $25.00
4-7    No Winner                 #462    $25.00
4-8    Grace Nichols             #093    $25.00
4-9    Sister Eilleen McGuigan   #580    $25.00
4-10   Lisa Toccket              #612    $25.00
4-11   Pat Dorman                #806    $25.00
4-12   Michelle Shimko           #584    $25.00
4-13   No Winner                 #305    $50.00
4-14   Mary Ann Delorso          #071    $25.00
4-15   Rita Seenkiewicz          #404    $25.00
4-16   Barbara Evert             #337    $25.00
4-17   Pam                       #779    $25.00
4-18   Mrs. Scalia               #640    $25.00
4-20   Dorothy Randall           #792    $25.00
4-21   No Winner                 #571    $25.00
4-22   George Weaver             #823    $25.00
4-23   No Winner                 #606    $25.00
4-24   Sister Mo                 #535    $50.00
4-25   Jonathan Pizzoli          #339    $25.00
4-26   Shirely Mann              #733    $50.00
4-27   Sister Lisa               #038    $25.00
4-28   No Winner                 #122    $25.00
4-29   Kelly Grabowski           #158    $25.00
Sports Banquet
   This years Sports Banquet will be held in Lourdes
Cafeteria for Seniors Only due to the recommendations
              and restrictions of COVID!
May Monthly Calendar

Date                    Day                                  Event/Activity
Saturday, May     1st                                     Junior/Senior Prom
Monday, May 3rd          3                                Race for Education
                                                Pre-K & K @ 9:30 AM – 1&2 @ 1:00 PM
Tuesday, May 4th         4                                Race for Education
                                                  7&8 @ 9:00 AM – 3&4 @ 1:00 PM
Wednesday, May 5th       5                                Race for Education
                                              High School @ 9:00 AM – 5&6 @ 1:00 PM
                                                             Senior Exams
Thursday, May 6th        6                         Rain Date for Race for Education
                                                             Senior Exams
Friday, May 7th         1-SS                       Rain Date for Race for Education
                        AM                                   Senior Exams
                                                   ACT 80 Day – Dismissal @ 12:15
                                                 High School Choir Concert @ 7:00 PM
Monday, May 10th         2                              Senior Make-Up Exams
                                                    Last Day of Classes for Seniors
                                             $2.00 Dress Down – Grades Pre-K through 12
Tuesday, May 11th        3                                Seniors – No School
Wednesday, May 12th      4                                Seniors – No School
Thursday, May 13th       5                        Ascension Thursday Liturgy @ 9:30
                                                 Seniors – Practice for Baccalaureate
Friday, May 14th        6-SS            Seniors – Practice for May Crowning & Baccalaureate
                        PM                         ACT 80 Day – Dismissal @ 12:15
Sunday, May 16th                      Sports Banquet @ 2:00 at Lourdes Cafeteria – Seniors Only
Monday, May 17th         1                           Seniors – Graduation Practice
Tuesday, May 18th        2                           Seniors – Graduation Practice
Wednesday, May 19th      3                                 Senior Breakfast
                                            Baccalaureate Mass @ 7:00 pm in gymnasium
Thursday, May 20th       4               High School Graduation @ 7:00 pm in gymnasium
Friday, May 21st                                              NO SCHOOL
Monday, May 24th         5                            School Wide May Crowning
Tuesday, May 25th        6                        Final Exams – Grades 9 through 11
                               Kindergarten Last Day - Kindergarten Graduation @ 6:30 in gymnasium
Wednesday, May 26th      1                        Final Exams – Grades 9 through 11
Thursday, May 27th       2                        Final Exams – Grades 9 through 11
                                   th
                                  6 Grade Last Day - Step-Up Ceremony @ 6:30 pm in gymnasium
Friday, May 28th    3   Elementary Awards & Report Cards – Sent Home with Students
                                      ACT 80 Day – Dismissal @ 12:15
Monday, May 31st                       Memorial Day – NO SCHOOL
Tuesday, June 1st           Knoebel's Day – Students report directly to Knoebel's
                                            Last Day of School!!

        May 2021 Lottery Calendars are on sale now!
Calendars are $5 and they make great gifts. The
 winning numbers are based on the evening drawing at
                                          7PM.

   All proceeds benefit Our Lady of Lourdes School.

   Contact the main office for your
   calendars or send in the slip below to the office.

       Name
________________________________________________

       No. of lottery calendars _______

       Phone Number ___________________________________For Office Use:         #'s
       sent: _______________________________________________________________

                         weis4school
Gertrude Hawk Candy Bars
    If you would like to make an order for the
  Gertrude Hawk Candy Bars please complete the
form below and send in with your child. Mrs. Mack
 will place an order when enough is ordered. The
Candy Bars will be sent home with your child when
          they are delivered to the school

                 Please send a box of 48 Candy bars to:

Student Name_________________ Grade________________

Parent Signature__________________________________

You may print this out and send into school if you are interested in
selling the Gertrude Hawk candy bars.
BOYER'S CARING & SHARING REBATE PROGRAM

Dear Parents and Friends of OLOL Regional School,

Our Lady of Lourdes participates in the Boyer's Caring and Sharing Rebate
Program. If you shop at Boyer's Market and do not have a key tag, we have
additional key tags. When you scan the tag at the checkout, our school will
receive 1% cashback on your purchases.

This has been a great support to Lourdes, and we appreciate all those who use
their Lourdes key tags at Boyer's.

If you need a key tag for you or a family member, please fill in the form below and
we will send it with your child. Additional key tags can also be picked up at the
Tuition Sense Office.

REQUEST FOR BOYER'S KEY TAGS
Return to Development Office via child's teacher.

Name: _______________________________________

Child's Name __________________________________                  Room ______

Circle the number of Key Tags needed: 1 or 2
2020-2021 SCHOOL YEAR TUITION

    PreK                                          $2950.00
    More than one in PreK                         $100 discount EACH (ie.twins)

    Single Elementary Student K-8                            $2650.00
    Single High School Student Grades 9-12                   $4150.00

    Multiple Student Family Scholarship

    2 Elementary                          $625
    3 Elementary                          $1250
    4 Elementary                          $1875

    2 High School                         $1075

    1HS + 1 Elementary                    $625
    1HS + 2 Elementary                    $1250
    1HS + 3 Elementary                    $1875
    2HS + 1 Elementary                    $1700
    2HS + 2 Elementary                    $1925

No Discount if Second Child is in Pre-K
BIO-MED PROGRAM

Our Lady of Lourdes Regional School

Biomedical Science Program
Application Process

Our Lady of Lourdes Regional School
Biomedical Science Program Mission Statement:
The mission of Our Lady of Lourdes Regional Biomedical Science Program is to cultivate students'
intrinsic motivation in the learning environment, to prepare students with an excellent foundation in the
natural sciences, and to facilitate the acquisition of knowledge and skills necessary to enter
undergraduate programs in biomedical, healthcare fields and beyond.

Our Lady of Lourdes Regional School
Biomedical Science Core Values:
                                        We have a passion for:
                                             LEARNING
                                           EXPLORATION
                                          ACCOUNTABILITY
                                      CREATIVITY & INNOVATION
                                         CRITICAL THINKING
                                            COMMUNITY
                                             INTEGRITY
                                            EXCELLENCE

The Biomedical Science Program Application is available. The application deadline is Friday May 10,
2019.

Please be sure to gather all necessary information PRIOR to completing this application. It is
recommended that students have your essay prepared PRIOR to filling out the application. In the essay
students are to explain why they would like to be in the Biomedical Sciences Program. Include goals,
interests, and why the applicant anticipates being successful in the Biomedical Science Program.

The parent/guardian of the applicant must provide their endorsement at the conclusion of the
application.

            Announcements of acceptance into the Biomed program will be made in May.

To access the form: https://forms.gle/6CbKGXYudrqfwqdA6

                                                      Contact: Amy Polites Feese, RDN, LDN
                                                                 OLOL Biomedical Science
                                                                      Program Coordinator
                                                                  mrsfeese203@gmail.com
Boxtops for
This year, our school will be participating in the BoxTops for education
program. My name is Amanda Rumberger. I'm thrilled to be the Boxtop

           Education
coordinator for Our Lady of Lourdes. Clipping Boxtops is an easy way
to help our school to buy its needs. Boxtops are each worth 10 cents and
they quickly add up to real cash for our school. This school year, our
school's earning goal is $1000.00.
     To help our school, just look for pink Boxtops on products, clip
them, and send them to school. For more information on the Boxtops
products for education program, including a list of participating
products and our school's progress, visit www.BTFE.com. Be sure to
become a member to receive exclusive coupons and recipes and learn
about extra ways for our school to earn.

      I hope you're excited with everything we can do with this year with
Boxtops! If you have any questions please don't hesitate to contact me
at, 570-4923102 or amandarumberger@yahoo.com. I'm here to make
our school's Boxtops for education program a huge success this year.

     Thanks for Your Help!
     Amanda Rumberger
Reporting Procedures

The following procedures are followed at Our Lady of Lourdes Regional
School if any threat is made verbally or on the internet by a student:
  1. Parents/Guardian is called.
  2. Student is suspended until the student has seen a mental health
     professional.
  3. The student may return to school with a note from the mental
     health professional that states the student is not a threat to
     themselves or anyone else.
  4. The police are notified.
  5. Children and Youth are notified.
  6. The Diocese of Harrisburg is called and informed.

                        Tuition Sense
   Just a reminder to purchase your tuition sense for all your
 needs. Send in all the information with your child and the gift
cards will be sent home with him/her! Any questions, please call
            Mrs. Bucanelli @ 570-644-0375 ext.116
CODE OF CHRISTIAN CONDUCT
 The Catholic Church and this Catholic School recognize parents as the primary
educators of their children and that the education of students is a partnership
between parents and the school. The students' interest in receiving a quality,
morally based education can be served if students, parents and school officials
work together. Our school is committed to providing an environment that
educates, nurtures, and supports students according to the basic Christian
principles of charity and love of neighbor. Everyone involved in the development
of children and youth— parents/guardians, teachers, administrators, family and
friends—is expected to behave in accordance with these principles.

It shall be an express condition of enrollment that the students behave in a manner,
both on and off campus that is consistent with the Christian principles of the
school. These principles include, but are not limited to, the policies, principles or
procedures set forth in our school's handbooks.

It shall also be expected that the parents/guardians of a student follow the standards
of conduct that are consistent with the Christian principles of the school. These
principles include, but are not limited to the policies, principles or procedures set
forth in our school's handbooks.

Our codes of conduct for members of our school community were developed to
promote a learning environment based on reverence, respect, discipline,
responsibility and excellence. As a partnership, we all need to understand the
importance of a good working relationship.

In most cases, differences can be resolved. In some rare instances, however, if, in
the opinion of the administration, the partnership is irretrievably broken because of
the severe nature of the conduct, the school reserves the right to disenroll a family.

The purpose of this policy then is to provide a reminder to all members of the
community of the expected conduct, so that we may continue to thrive, progress
and achieve in an atmosphere of mutual understanding and respect.

Our Christian principles provide that all members of our school community:
● Work courteously and cooperatively with the school to assist the student in
     meeting the school's academic, moral, and behavioral expectations
   ● Communicate and respectfully express concerns about the school operation
     and its personnel in a constructive and Christian manner within an
     appropriate setting

In order to support a Christian and safe school environment, the following
behaviors are inconsistent with the Christian principles of the school and,
therefore, are unacceptable:

   ● Physically or verbally intimidating a member of the school community
   ● Defamatory, offensive or derogatory comments regarding the school or any
     of the students/parent/staff at the school on any social media sites (Any
     concerns are to be addressed through the appropriate channels)
   ● Abusive and/ or threatening electronic, written or verbal communication
   ● Disruptive behavior which interferes or threatens to interfere with the
     operation of the classroom, office, or any other area of the school property
Community Aid Clothing Bin
We are pleased to inform you that we now have a Community Aid
Clothing Collection Bin here at Lourdes. It is located to the far right as
you enter the parking lot. Community Aid is a faith-based non-profit
registered charity with the primary purpose of raising funds for
distribution to non-profit charitable organizations. We will be paid by
the pound for everything we collect here at Lourdes. You may bring the
following items: clothing, shoes, blankets, bedding, linens, accessories
(belts, scarves, hats),and draperies. They do not want any household
"hard" items such as lamps or coffee makers. Just soft items, shoes, and
accessories. They sell the donated clothing in their thrift stores located
on the strip in Selinsgrove (the old Value City building) and
Mechanicsburg. All items will be sold at the most affordable price to
allow our neighbors a place where they can shop for their families. We
will also be receiving some clothing vouchers after the first quarter to
issue to those who need a "helping hand." If you are in need, please let
us know. The bins will be serviced regularly as we do not want them to
get overloaded. Start cleaning out your closets and dropping off your
unwanted goods as soon as possible. Thank you for your support of
Lourdes Regional School!
Sincerely,
Jacqueline O. Kerris
Director of Development
Important Information
    Please visit the Lourdes Website @ www.lourdes.k12.pa.us for
 important information concerning the first week of school along with
other news. We would like to at some point have all communications go
                through either the email and or website.

           FRIENDLY REMINDERS:
YELLOW LINED PARKING SPACES ARE DESIGNATED
TEACHER SPACES. WHEN VISITING THE SCHOOL, KINDLY
REFRAIN FROM PARKING IN THOSE AREAS.

ALL VISITORS MUST REPORT DIRECTLY TO THE MAIN
OFFICE. PLEASE DO NOT GO TO YOUR CHILD'S
CLASSROOM.

IF YOUR CHILD WILL BE LEAVING EARLY FOR AN
APPOINTMENT, A NOTE MUST BE GIVEN IN ADVANCE TO
HIS/HER HOMEROOM TEACHER (GRADES PK-6) OR TO
THE ATTENDANCE OFFICE (GRADES 7-12).

                  ABSENTEE CALLS
HIGH SCHOOL & ELEMENTAYR ATTENDANCE: PLEASE
CALL EXTENSION #005

BOX TOPS, AND EMPTY CARTRIDGES (INKJET OR TONER)
MAY BE DROPPED OFF IN THE MAIN OFFICE.