2019 Popcorn Final Guide - Golden Empire Council
If your browser does not support JavaScript, please read the page content below:
2019 Popcorn Final Guide - Golden Empire Council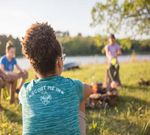 2 | Popcorn Kernel Guidebook TABLE OF CONTENTS Contact Information . . page 2 Key Dates . . page 3 Why Popcorn & Ways to Sell . . page 4 Trail's End Scout App . . page 5 Storefront Sales Strategy . . page 6 Trail's End Rewards & Bonus Incentives . . page 7 Popcorn Ordering & Distribution . . page 8 Online Selling & Commissions . . page 9 Transfers & Sale Wrap-Up . . page 10 Key District Contacts LET'S MAKE THIS YOUR BEST SALE EVER! Congratulations on making the choice to have your unit fund its Scouting program through the Popcorn Fundraiser.
The funds you raise can be used to cover registration fees, uniforms, trips, activities, day camps, summer camps, and high adventure experiences (for the youth) with less out-of-pocket expense for your families. Help all of your families save money by encouraging 100% Scout particpation! This year's popcorn fundraiser can be the best fundraiser EVER! Contact Trail's End Support at support@trails-end.com www.facebook.com/groups/TEPopcornCommunity @trailsendsnacks Amador Nick Rogness 916-500-9555 nicholas.rogness@scouting.org Buttes Kasey Crosby 530 828 2952 crosbyka23@gmail.com Capital City Elizabeth Ruygt 916-635-5158 goldrivmom@comcast.net Discovery Jim Gilbert 916-792-5825 jagilbert@live.com El Dorado Kristen West 916-276-6390 kristenwest@yahoo.com Gold Country Rebecca Cisneros-Clark 916-390-7476 robybecky@yahoo.com Northern Rivers Lisa Ransom 530-604-5445 iar0261@hotmail.com Pioneer Express Karen Petersen 916-873-3333 karen.petersen@sbcglobal.net Ranchero West Matt Poye 530-514-8546 Matthew.poye@scouting.org Soaring Eagle Valerie Lopes 916-691-6271 Valerrielopes@comcast.net Yolano Caisha Hobart 209-663-8471 Caishahobart@gmail.com Staff Advisor David Hagar 916-494-3460 David.hagar@scouting.org Council kernel Karen Petersen 916-873-3333 Karen.petersen@sbcglobal.net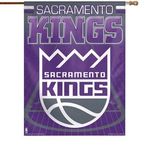 3 | Popcorn Kernel Guidebook KEY DATES Date Event August 6 August order due August 16 Unit Kickoffs begin August 19 Popcorn Festival or Kickoff August 23 & 24 August order August 25 Sale begins September 10 September order due September 20 & 21 September order distribution October 21 Final sales day October 23 Final day for product returns October 28 Product transfers due in Popcorn System November 15-16 Final Order distribution November 30 Final payments due to council office Aug 2nd 2019 Show and sell order final day Aug 22nd 2019 Show and sell popcorn sorting Aug 23rd and 24th 2019 Show and sell popcorn distribution Aug 24th 2019 First day of popcorn sale Oct 18th 2019 Popcorn sale ends Oct 18th 2019 Final day to return S&S popcorn for credit Oct 21st 2019 Nov 7th 2019 Take order popcorn sorting Nov 8th & 9th 2019 Nov 8th 2019 Nov 22nd 2019 Prize orders due Take order popcorn distribution Final day to submit order for take order popcorn Unit invoice statement paid in full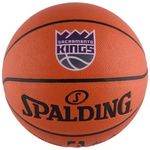 4 | Popcorn Kernel Guidebook WHY SELL POPCORN...
Turn-key unit fundraiser - No upfront money required, no risk to unit.
Scouts can earn their own way in Scouting with just one fundraiser a year.
Personal growth program for Scouts with BSA advancement opportunities.
Over 70% supports local Scouting programs.
High quality and best tasting products.
Multiple ways to sell - Storefront Sales, Wagon Sales, Take Order, and Online Sales. BEST WAYS TO SELL STOREFRONT SALES Involves coordinating booths in high foot traffic locations throughout your community. Begin the reservation process early (in the spring/summer) to reserve the best locations. It is best practice to have ONE Scout and ONE parent at each shift to cover more shifts during the course of the sale. WAGON SALES Door to Door with Product Involves the Scout bringing product door-to-door to customer residences to ask for support. This method is preferred for neighborhoods close to home. A large percentage of home-owners say that no Scout has ever come to their door, missing this great opportunity. Product is carried with the Scout in a wagon or vehicle, making it a quick and easy process for the customer. WAGON SALES Take Order Scouts collect orders on their order form, for product to be delivered at a later date. The Scout turns in the order form to the unit's popcorn team, to be ordered and delivered later. This can also be taken through neighborhoods, but is great for parent's co-workers, friends and family. It is at unit's discretion whether money is collected up front or upon delivery.
ONLINE SALES Online sales are easier than ever for you to sell to out-of-town friends and family. Scouts set up their online account by downloading the Trail's End App or at www.trails-end.com and share their fundraising page via email, social media, and text message. Customers pay securely online and the product is shipped directly to them. The unit has no involvement in the ordering or shipping process. Online sales are open year-round!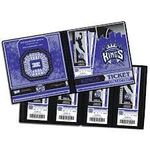 5 | Popcorn Kernel Guidebook TRAIL'S END SCOUT APP Sell with the Trail's End App – Simplify Your Popcorn Sale! It allows you to easily schedule families for storefront sales like Signup.com, track Scout sales, process credit cards with Square, and manage inventory better than your homegrown Excel spreadsheet. NO CREDIT CARD FEES when using the Trails End App! Unit Leaders log into www.trails-end.com and manage their unit's sale... KEY FUNCTIONALITY FOR LEADERS:
Invite Scout families to create individual accounts
Create, schedule and manage storefront sites and shifts
Check out/in popcorn inventory and cash to storefront sites and individual Scouts
View real-time, mobile-enabled, dashboard reporting
Download detailed sales reporting for storefront, wagon, and online sales.
Built with Square technology - Works with existing Square readers - Accepts transactions via swipe, chip reader, Bluetooth NFC (contactless payments), and manual entry *Only Scouts with a Trail's End account can log into the Trail's End app HOW WILL MY UNIT RECEIVE THEIR CREDIT CARD SALES?
You will manage popcorn payments through the leader dashboard in www.trails-end.com.
If you have a balance due to council on your popcorn invoice statement, app credit card sales and unit commissions from online sales will be credited towards your unpaid balance.
Once you have a $0 balance due to council, remaining funds can be requested for payout (bank information required).
Requested funds will be transferred to your unit's bank account via ACH on the 14th and 28th of each month, or the following business day, depending on the date of your payout request.
HOW DO I ADD MY UNIT OR CHARTERING ORGANIZATION'S BANK ACCOUNT? 1. From the unit leader dashboard, click UNIT INFO on the left navigation menu 2. Expand the MANAGE UNIT BANK ACCOUNT section 3. Fill out the required fields 4. Click SAVE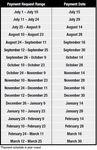 6 | Popcorn Kernel Guidebook RUN YOUR SALE LIKE THE PROS STOREFRONT SALES STRATEGY PREDICTABLE Knowing your sales per hour can help you determine the number of sites and shifts needed to meet your unit's goal. ONE SCOUT PER SHIFT Increase coverage, productivity, and sales per hour by only booking one Scout and parent per storefront shift.
SCALABLE Continue to grow your sale by increasing the number of sites and shifts booked. 8 HOUR COMMITMENT Scouts that work four 2-hour shifts can sell up to $1,000, which covers their entire year of Scouting.
1:1 SHOW N SELL FOCUS
Scalable - More Scouts, More Shifts
One Scout Per Shift
8 Hour Selling Commitment
Easy Sales Forecasting BUILD A TEAM
Popcorn Kernel Team
Shared Ideas & Efforts
Tribal Knowledge Passed Down
Scalable BOOKING LOCATIONS
Start Early! Late Spring, Early Summer
Google Analytics: High Traffic Volume
Unique Locations: Malls, Truck Stops, etc.
Shifts Dependent on Unit Size & Goal RECRUITING
Recruit at Show N Sells
Train the Parents
Distribute Flyers
Take Contact Information MOTIVATING SCOUTS
Start Prizes at Per Scout Goal
3% - 12% Tiered Structure
Recognition for Top Seller Status
Fun, Games, Pie Face SALES TRACKING
Point of Sale Software
Accept Credit Cards
Individual Sales Tracking
Real-Time Reporting PARENT BUY-IN
Personal Growth Program
One Fundraiser Per Year
No Dues
Unit Culture: It's What We Do
7 | Popcorn Kernel Guidebook POPCORN ORDERING & DISTRIBUTION PLACING ORDERS 1. Contact support@trails-end.com if you do not know your username and password. 2. Login at www.trails-end.com 3. Click the "Order Popcorn" button at the top of the page, or go to the Popcorn Orders tab and click "Order Popcorn" 4. Click the "Choose Delivery..." button and choose the order you are placing 5. Enter the quantities that you wish to order in the adjustment column 6. Click SUBMIT when you are finished with your order 7. You will receive an order confirmation to your email address once your order is approved by the Council GETTING YOUR POPCORN GEC is negotiating distribution locations.
Please watch for additional communication for distribution info. Orders will be pre-sorted or on-site product sorting may be required depending on warehouse space and volunteers available. Be prepared to count and load your order as volunteers on-site are limited. Those picking up the popcorn will sign a packing slip and take ownership of the product on the unit's behalf. No children under the age of 18 are allowed in the warehouses due to safety reasons.
GETTING MORE POPCORN Please see page 9 of Popcorn Kernel Guidebook for unit to unit transfers. For all other popcorn inquiries please contact Karen Petersen 916-873-3333 KAREN.PETERSEN@SBCGLOBAL.NET
8 | Popcorn Kernel Guidebook ONLINE SELLING HOW IT WORKS 1. Download the Trail's End App and register, or register at www.trails-end.com 2. Scouts create their online fundraising page - It takes less than 10 minutes to register, personalize a Scout page, and start selling. Register at www.trails-end.com. 3. Scouts share with family and friends - Our built-in sharing capabilities via email, social, and text message make sharing easier than pitching a tent.
4. Receive support - Family and friends visit the Scout's fundraising page, where the average order value is $65, and place orders on Scout's behalf.
5. Track online fundraising orders - Scouts see who's supported their fundraiser, send them thank you emails, and request additional support. ONLINE FAQs Q: Are products online vs paper the same? Why do products online not match products on my paper order form?
Because each Boy Scout council offers a unique product lineup each year, Trail's End has decided to promote one product line across the entire country that is completely different than the traditional product lineup to reduce confusion for Scouts and consumers. In the past, Scouts and consumers see some of their council's products offered online, but not all. Additionally, the online platform will serve as our testing ground for new products that we may want to include in the traditional popcorn sale in future years.
Q: Why are products online more expensive than products on my paper order?
Online products and prices are set nationally. The pricing of products on your order forms are determined by your local council, and vary across the country. The prices on your order form may differ than what is being offered online. Online prices take into account a number of factors: current prices on councils' order forms, online purchasing behavior, distribution costs, credit card fees, security costs, and consumer feedback. Please keep in mind up to 60% of every product sold goes to local Scouting.
FREE SHIPPING ON EVERY ONLINE ORDER! UNIT COMMISSIONS FACE-TO-FACE SALES Show and Sell 30% pp +3% (record 80% of your unit's total statement retail with the App) Sell $20k+ +3% 36% Total 35% Online Take order 35% Wagon Sale 35% 35% 35%
9 | Popcorn Kernel Guidebook UNIT-TO-UNIT TRANSFERS If your unit is going to transfer products to or from another unit, follow the process below. TRANSFERRING UNIT 1. Log into your www.trails-end.com account 2. Go to the Popcorn Orders tab 3. Click "View" next to the order with the inventory to be transferred 4. Click the Transfer Inventory button and select the District and Unit from the dropdowns that is receiving the inventory 5. Enter the quantities (cases and containers) to be transferred 6. Click the Submit Transfer Request to complete the form RECEIVING UNIT 1. After the transferring unit submits the transfer request, the receiving unit will be notified via email. 2. Log into your www.trails-end.com account 3. Go to the Transfers & Returns tab 4. Review the pending product transfers. If correct, click the Approve button, and the Reject button if they are incorrect Once the receiving unit has accepted the transfers, each unit's invoice will be updated. The last day to complete Unit-to-Unit Transfers on www.trails-end.com is Oct 18!! WRAPPING UP THE SALE The final day of the sale is Sunday, October T this leaves 8 days to collect unsold product and orders that need to be filled from your Scouts and prepare your final unit order. Steps to follow:
Collect and add together all popcorn orders from your Scouts.
Use leftover popcorn from your previous orders to fill take orders if possible.
Use the Scout Tracking page in www.trails-end.com to track sales by Scout. This is how Trail's End will verify how much Scouts sold for the distribution of Amazon.com Gift Cards.
Place a final order in the Trail's End system by Tuesday, October 29 at 11:59p
Pick up final popcorn order.
Distribute popcorn immediately to Scouts for delivery and payment collection.
Pay the unit's statement. The amount due will be the total sales less the unit's commission - this will be on the statement.
Check is payable to" "- units paying by check must send ONE check (checks made out to units cannot be accepted.)
The Amazon.com Gift Cards will be delivered electronically to the Scout's Trail's End account approximately 7 days after submitting your Scout totals unless flagged for review.
Hold a unit celebration for a job well-done--have Scouts bring what they bought on Amazon and thank the Scouts, parents, and leaders!
Hold a session to discuss sale pros and cons to improve next year. Nov 8 & 9 Oct 18th 3 GEC Oct 21st Oct 18th
10 | Popcorn Kernel Guidebook TRAIL'S END REWARDS Scouts must have a registered Trail's End account on www.trails-end.com in order to redeem their Amazon.com Gift Cards listed below. Amazon.com Gift Cards are not cumulative. You must pay your unit statement in full before you can submit your prize order.
Sell Earn $350 $10 Amazon.com Gift Card $500 $20 Amazon.com Gift Card $750 $30 Amazon.com Gift Card $1,000 $45 Amazon.com Gift Card $1,500 $75 Amazon.com Gift Card $2,500 $150 Amazon.com Gift Card + 6% Trail's End Scholarship $3,500 $225 Amazon.com Gift Card $5,000 $350 Amazon.com Gift Card $7,500 $550 Amazon.com Gift Card $10,000 $800 Amazon.com Gift Card $15,000 $1,200 Amazon.com Gift Card NO LIMIT Sell above $15,000 and earn 8% of your total sales in the form of an Amazon.com Gift Card!
Trails End BONUS INCENTIVES A Trail's End account is required for participating scouts. The earned Amazon.com Gift Card(s) are redeemed in each Scout's registered Trail's End account once approved and made available according to Trail's End Rewards terms of use. Qualified face-to-face sales are subject to the amount submitted by your unit and approved by Trail's End. Qualified online sales will automatically be included in a Scout's reward sales credit. Rewards levels are not cumulative. Where indicated, Scouts must reach or surpass stated sales total, face-to-face and online sales combined, to be eligible for the Amazon.com Gift Card amount stated at that level. Scouts that receive $600 or more in rewards value in a calendar year are subject to applicable tax laws, and will receive a 1099. Restrictions apply, see amazon.com/gc-legal. Sell $2,500 - Trail's End Scholarship
Sell $2,500 of qualifying Trail's End products in any calendar year and have 6% of your total sales count towards your own Trail's End Scholarship. Once enrolled, 6% of your sales each year will go towards the scholarship. You only have to hit the $2,500 minimum one time. Visit www.trails-end.com/scholarship for full program details.
11 | Popcorn Kernel Guidebook GEC BONUS INCENTIVES Sell $350 Qualify for 1 free kings ticket Sell $1000 Qualify for signed Kings sports pennant Sell $5000 Qualify for Signed jersey or basketball Must be Ordered through the council, not via the Trail's End unit prize portal.