Regional Roadmap 2016 2019 - Regional Development ...
Page content transcription
If your browser does not render page correctly, please read the page content below
"
    Queensland is Australia's second largest state consisting of
    1,727,000 square kilometres. In an international context, it is nearly
    five times the size of Japan, seven times the size of Great Britain

                                              "
    and more than double the size of Texas.

Queensland's
                                                           Cairns
                                                                                                                Regions
                                                                                                                The Wide Bay-Burnett region stretches 48,600 square kilometres
                                                                    Townsville
                                                                                                                from the fertile soils of the Burnett area to the beautiful Fraser
                                                                                                                Coast. The region encompasses the local government areas of
                                                                                                                Bundaberg, Fraser Coast, Cherbourg, Gympie, North Burnett, and
                                                                                                                South Burnett, and the major regional centres of Bundaberg,
                                                                                                                Gympie, Hervey Bay and Maryborough. With a vibrant tourism
                                                                                       Mackay                   industry and growing service sector, Wide Bay's economy
                                                                                                                continues to diversify as it builds on its traditional strengths in
                                                                                                                agriculture and manufacturing.

                             Bundaberg
                           Regional Council
                                                                                                Rockhampton
                                                                             Emerald
 North Burnett
Regional Council
                                          Fraser Coast
                                        Regional Council

                                          Gympie
       Cherbourg Aboriginal           Regional Council
          Shire Council
                                                                                 Roma                         Sunshine Coast
                South Burnett
               Regional Council

                                                                                                               Brisbane

                                                                                                                Gold Coast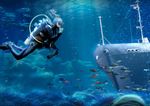 Message from the Chair
Regional Development Australia (RDA) is a partnership that brings together
Commonwealth, State and Local Governments with regional stakeholders.
Together they apply their collective knowledge and resources to improve the
economic outcomes of the region and its communities.
Regional Australia is critical to Australia's economic prosperity and is    Regional Development Australia Wide Bay-Burnett (RDA WBB) is
home to around one third of Australia's population.                         committed to pursuing a strong and diverse regional economy
Regional Australia accounts for around 65 per cent of Australia's           and being at the forefront of embracing new opportunities and
export earnings by value and is a major source of domestic and              technologies to grow small businesses into bigger, more efficient and
international tourism.                                                      globally-competitive businesses.
Australia's agriculture exports now exceed more than $45 billion a year     Over the past decade, there has been a dramatic change in
and are benefitting from our trade deals with China, Japan and Korea.       Queensland's social profile in terms of population, age, where we live
45 cents in every tourism dollar is spent in regional Australia.            and what is important to us. People are living longer and more will be
                                                                            entering retirement in coming decades.
Regional communities are an attractive place to live and invest. With
a strong culture of innovation, they offer diverse employment options,      The economy is undergoing a period of structural change and
and attract the skills and talent needed to build successful businesses.    diversification, as it transitions from the historic surge in resources
                                                                            investment toward broader-based drivers of growth.
This Regional Plan is a three-to-five-year roadmap towards prosperity.
It is a strategic document developed to describe the region's significant   Regions are increasingly being connected to the global economy and
assets, characteristics, industry, employment base and key advantages.      the traditional jobs of today will be gone tomorrow as technology
                                                                            takes hold.
Regional Plans set out RDA's economic vision for the region, and
identify unifying goals and priorities for action.                          Changes in product demands, design and offerings are being driven by
The Wide Bay-Burnett region boasts an abundance of natural assets           rapid expansion of the Chinese and Indian economies, as well as the
and thriving industries, most prevalent being tourism, education and        rise of the Asian middle class.
training, agriculture, forestry, fishery and manufacturing.                 Sound, well-coordinated planning and leadership is critical to position
These sectors drive economic growth, employment and prosperity              the region to address these challenges, and to ensure investment in
through the jobs they generate; through resulting economic effects          infrastructure is of lasting benefit to current and future generations.
along their supply chains; and, in the demand generated for a wide          I endorse this Regional Plan and commend our business and
range of goods and services in the regions.                                 community leaders to embrace its vision to forge a stronger Wide Bay-
However, economic indicators of historic high unemployment, low             Burnett for generations to come.
workforce participation, a transitioning global economy, an ageing
population and threat from natural disasters such as flood and
drought are challenges for our region.                                      Bill Trevor OAM
Identifying these challenges, strengths and competitive advantages of       Chair
the region is essential to form a successful strategy for future growth.    RDA Wide Bay-Burnett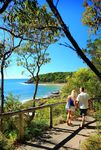 Contents
Queensland's Regions...........................................................................................................................................................................3
Message from the Chair......................................................................................................................................................................4
Executive Summary...............................................................................................................................................................................6
Vision for the Region......................................................................................................................................................................... 10
Stakeholders of the Wide Bay-Burnett region.......................................................................................................................11
Regional Snapshot..............................................................................................................................................................................12
Projects of Significance....................................................................................................................................................................26
Competitive Analysis..........................................................................................................................................................................30
Outlook......................................................................................................................................................................................................32
RDA Activities / Projects...................................................................................................................................................................34
Committee Members.........................................................................................................................................................................38
References...............................................................................................................................................................................................39

Disclaimer: While every care has been taken in preparing this publication, Regional Development Australia Wide Bay-Burnett accepts no responsibility for decisions or actions taken
as a result of any data, information, statement or advice, expressed or implied, contained within. To the best of our knowledge and endeavours, the content was correct at the time
of publishing. The information in this publication is general and does not take into account individual circumstances or situation.

                      In partnership with

                                                                                                                                                                                                                  Wide Bay-Burnett - Regional Roadmap 2016   5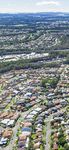 Executive Summary
    This Regional Plan for the Wide Bay-Burnett is a strategic vision defined by a set
    of aspirational goals. It takes into account the economic priorities of all levels of
    government and issues of significance to the community.

    RDA's government-appointed committee of regional volunteers             Key regional priorities are:                                                ff planning
    are chosen due to their diverse range of skills and expertise. Their                                                                                ff implementation
                                                                            ff Economic development: Nurture high potential economic
    collective knowledge, experience and spheres of influence combine to                                                                                ff review and assess performance
                                                                              development sectors towards global competitiveness and optimise
    ensure a co-ordinated approach to economic development.
                                                                              major projects that have far reaching benefits.                           The Wide Bay-Burnett regional economy – which is largely defined
    As all levels of government strive to achieve improved outcomes         ff Infrastructure: Provide evidence-based support for key private and       by contributions from by the Agriculture, Health, Construction and
    through more efficient means, RDA understands the crucial role of all     public infrastructure projects that will result in investor confidence    Manufacturing sectors – has experienced a significant downturn
    three levels of government and business working together and sharing      and timely action.                                                        in recent years due largely to natural disasters in 2012 and 2013,
    an economic vision.                                                                                                                                 which had severely adverse effects on businesses across the region,
                                                                            ff Innovation: Help businesses, institutions and communities improve        along with a gradual transition away from the historically dominant
    An agreed five key determinants of long-term regional economic            their resilience, competitiveness, connectivity and self-sufficiency by
    growth have informed the development of this Regional Plan:                                                                                         industries in the region.
                                                                              embracing innovation, entrepreneurship and digital technologies.
    1. Human capital, particularly education and skills                                                                                                 There are signifcant indications, however, that this prolonged
                                                                            ff Human capital: Improving the skills, qualifications and participation
                                                                                                                                                        contraction may have begun a reversal in recent quarters, with
    2. Sustainable (economically, environmentally and socially)               outcomes of the workforce while ensuring they embrace the unique
                                                                                                                                                        positive movements in employment and building activity.
        communities and population growth                                     regional opportunities of the changing economy.
                                                                            ff Strengthening our regional profile: Through collaboration and            The economy of the Wide Bay-Burnett region – measured at
    3. Access to international, national and regional markets                                                                                           $12.3 billion – contracted by 9.5% in 2014/15, due largely to the
                                                                              research we can maximize the comparative advantages of the
    4. Comparative advantage and business competitiveness                     region to maximize the successful outcomes between the public             continued deterioration in the labour market and declines in the
                                                                              and private sector.                                                       level of contribution by the manufacturing, construction, finance
    5. Effective cross-sectoral and intergovernmental partnerships                                                                                      and accommodation industries. Over the past five years, the regional
        and integrated regional planning.                                   These regional priorities form the basis of the development of RDA
                                                                                                                                                        economy contracted at an average annual rate of 1.1%, in contrast the
                                                                            WBB's key workstreams and are achieved through:
    A framework for regional development activities was identified                                                                                      rate for Queensland over the same period (2.4%), although removing
    through five key regional priorities that underpin all RDA's actions    ff engagement and consultation                                              the large negative result in 2014/15, average growth reverses (+1.1%),
    and direction.                                                          ff research and evidence-based decision making                              but remains relatively low.

6      Wide Bay-Burnett - Regional Roadmap 2016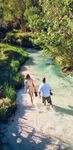 Economic development                                                                Infrastructure                                                                Innovation
The region needs to attract and nurture high potential economic            Securing funding for new and upgraded infrastructure is a                  The changing economy is being fed and fuelled by innovation and
development sectors and businesses towards national and global             significant priority for RDA WBB.                                          adoption of new technologies that offer improved productivity and
competitiveness.                                                                                                                                      efficiencies.
                                                                           Job-creating infrastructure remains a key to future prosperity
Major projects such as the development of the Port of Bundaberg,           in a geographically diverse region.                                        Many regions are competing to become regional leaders in innovation
continued improvement of the Bruce Highway, enhanced                                                                                                  by introducing new technologies.
                                                                           While infrastructure investment is not an end in itself, it provides
communications and value-added agriculture are among
                                                                           a boost to employment and economic activity in the short term              The challenge in adopting new technologies in regional areas is to
transformational initiatives that will have far-reaching benefits across
                                                                           (during the construction phase) and can boost both productivity and        ensure industry is informed, prepared and equipped to embrace the
the region.
                                                                           productive capacity in the long term (during the operations phase).        new digital vision.
Tourism remains a key economic performer and new tourism assets
                                                                           The bulk of the heavy lifting in terms of infrastructure development       To do this RDA must continue to work across all levels of government
and experiences must be developed to entice higher visitations to the
                                                                           will fall to the public sector in coming years so forging strong public-   and industry to ensure digital weaknesses are identified and corrected.
diverse and naturally-blessed region.
                                                                           private partnerships is crucial. RDA facilitates this role through being   Only then can regional advantage be achieved.
RDA WBB plays a role in influencing and contributing to these              the government's trusted advisor by providing relevant, accurate and
                                                                                                                                                      Innovation is synonymous with risk-taking and organisations that
economic development strategies through its position on the Regional       timely input and by supporting private infrastructure investment,
                                                                                                                                                      create revolutionary products or technologies take on the greatest risk
Economic Development Advisory Committee, Port of Bundaberg Trade           helping improve industry competitiveness and flexibility and
                                                                                                                                                      because they create new markets.
Development Group, Wide Bay-Burnett resources group and regular            improving skills and competencies.
involvement with regional decision makers to assist policy direction.                                                                                 By capturing the community's vision we will underpin confidence
                                                                                                                                                      towards investment and implementation of new technologies and ensure
                                                                                                                                                      our region is digitally ready and embracing the changing economy.

                                                                                                                                                                        Wide Bay-Burnett - Regional Roadmap 2016                7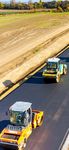 Human Capital                                            Strengthening our Regional Profile                                              Challenges and Opportunities
    Human capital is a measure of the economic value of an employee's             A coordinated regional approach to planning has improved the region's     There is no doubt that the Wide Bay-Burnett region offers a lifestyle
    skill set. The concept of human capital recognizes that not all labor is      profile with its six local governments improving their collaboration on   enriched with the attributes of beautiful countryside, urban centres,
    equal and that the quality of employees can be improved by investing          regional activities and defining an economic vision. The region boasts    rainforests, beaches and friendly communities. However, it is not
    in them; the education, experience and abilities of employees have            the largest population outside of South-East Queensland, however still    immune to unique social and community challenges with high
    economic value for employers and for the economy as a whole.                  faces persistently significant challenges and barriers to growth which    unemployment, an ageing population and lower than average
                                                                                  require critical attention and affirmative action.                        educational attainment, workforce participation and income levels.
    Wide Bay-Burnett needs to increase investment in talent and skills
    to position it to better meet future labour demands and increase                                                                                        Youth employment is a priority and as the population grows and
    workforce participation.                                                                                                                                ages the number of families requiring disability and aged care
                                                                                                                                                            assistance is increasing.
    By building regional labour capacity RDA can foster the key levers of
    change and ensure that the future workforce is better prepared and skilled.                                                                             While most young people (15 to 24) are either engaged in some form
                                                                                                                                                            of work or study, a key concern is the number who are 'disengaged',
                                                                                                                                                            with 11 per cent of Australia's youth population not in work and not
                                                                                                                                                            attending full-time education (January 2016).
                                                                                                                                                            Demand for skilled, motivated workers is high and continues to grow.
                                                                                                                                                            RDA WBB continues a concerted effort to take advantage of the
                                                                                                                                                            future employment opportunities offered in Queensland's resource
                                                                                                                                                            sector operations and related services. Furthermore, the importance
                                                                                                                                                            to the region of adopting a culture of education that delivers a skilled
                                                                                                                                                            workforce to support this is paramount.

8       Wide Bay-Burnett - Regional Roadmap 2016
RDA supports government programs
RDAs contribute to strengthening regional Australia through fostering       Heavy Vehicle Safety and Productivity Program                             The Australian Government recently announced that the National
local leadership, facilitating local partnerships between all levels of                                                                               Stronger Regions Fund (NSRF) will be refocused to be eligible only to
                                                                            The Heavy Vehicle Safety and Productivity Program provides
government and supporting effective governance and a fair share of                                                                                    regional, rural and remote Australia. The new fund, to be known as
                                                                            $248.0 million (2013-14 to 2018-19), to fund road augmentation
investment in Australia's regions.                                                                                                                    the Building Better Regions Fund (BBRF), aims to create jobs, drive
                                                                            infrastructure that contributes to the safety and productivity of heavy
                                                                                                                                                      economic growth, and enhance liveability in regional areas through
The Australian Government made a commitment to invest $50 billion           vehicle operations across Australia. Projects funded under the Heavy
                                                                                                                                                      investments in two streams: infrastructure projects and community
from 2013-14 to 2019-20 for upgrades and the construction of safe           Vehicle Safety and Productivity Program include rest stops and parking
                                                                                                                                                      investments. The new fund will assess infrastructure projects in three
and reliable land transport infrastructure across the country.              bays, upgrading the capacity of roads and technology trials aimed at
                                                                                                                                                      categories to ensure projects of a similar size will be ranked against
                                                                            improving heavy vehicle productivity.
This includes Roads to Recovery program, the Bridges Renewal                                                                                          each other, and small projects will not compete with major projects
Program, the Heavy Vehicle Safety and Productivity Program, the Black       Bridges Renewal Program                                                   for funding. Guidelines for the BBRF are currently being developed.
Spot Program and the National Highways Upgrade Program.                                                                                               Interested parties are encouraged to monitor this website for future
                                                                            The Bridges Renewal Program offers $300 million (2015-16 to 2018-
                                                                                                                                                      announcements regarding the new fund.
The Commonwealth's National Stronger Regions Fund will provide              19), to help regions upgrade and repair bridges to enhance access for
$1 billion over five years to support priority economic infrastructure      local communities and facilitate higher productivity vehicle access.      Stronger Communities Program
projects throughout Australia. Together, Rounds One and Two have
                                                                            Round one of the Bridges Renewal Program was open to State,               The Australian Government is providing $45.0 million over two
provided $505.0 million in funding for 162 projects across Australia.
                                                                            Territory and local governments with $108.0 million in funding for 66     years, commencing in 2015-16, to fund small capital projects in local
RDA committees are tasked with helping to promote and assist several        projects. Round two was open to local governments only,                   communities to improve local community participation, cohesion and
of these programmes including:                                              with a further $103.0 million allocated to 141 projects.                  contribute to vibrant and viable communities across Australia.
The Wide Bay Burnett Jobs Package (WBBJP)                                   National Stronger Regions Fund                                            Funding of $150,000 per year over two years will be available to
                                                                                                                                                      support projects in each of the 150 Federal Electorates. Applicants
The Governments comprehensive jobs package that will invest up              The Australian Government is delivering the $1 billion National
                                                                                                                                                      must seek a grant of at least $5,000 and up to a maximum of $20,000
to $20 million in the Wide Bay Burnett region. This dedicated pool          Stronger Regions Fund over five years from 2015-16 to promote
                                                                                                                                                      and must match the Stronger Communities Program grant in cash or
of funds will be available to the Wide Bay Burnett region to enable         economic development in disadvantaged regions across Australia.
                                                                                                                                                      in-kind on at least a dollar for dollar basis.
local businesses to expand to create local jobs, grow skills in the local
                                                                            The National Stronger Regions Fund is helping regions invest in their
workforce, pursue export opportunities, and strengthen the economy.                                                                                   Bruce Highway (Queensland)
                                                                            own future by supporting infrastructure projects identified by local
The WBBJP will attract matching funding from participating                  communities.                                                              The Australian Government is investing $3.6 billion from 2013-14 to
businesses to deliver $40 million in new investment in the region.                                                                                    2018-19 to a package of projects to upgrade and maintain the Bruce
                                                                            The National Stronger Regions Fund provides up to half the cost of
In the Wide Bay electorate, businesses located in Gympie, the Mary                                                                                    Highway, Queensland's major north-south transport corridor which
                                                                            projects that support economic growth and sustainability, particularly
Valley, Maryborough, Tin Can Bay, Rainbow Beach, Cooloola Cove,                                                                                       links Brisbane and the regional centres to the north of the state.
                                                                            in areas of disadvantage, with remaining contributions coming from
Kilkivan, Goomeri and Murgon, and other parts of the South Burnett,
                                                                            local and State governments, communities and the private sector.          Over 10 years this will increase, with investment reaching up to
Fraser and Cooloola Coasts will be able to access the fund.
                                                                                                                                                      $6.7 billion.

                                                                                                                                                                        Wide Bay-Burnett - Regional Roadmap 2016               9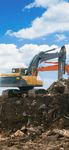 Vision for the Region
 The Wide Bay-Burnett region is Queensland's most desirable region to live, work,
 invest and visit. It is a united region, poised to reach its true potential.

 RDA WBB has developed four                                       ROLE OF REGIONAL DEVELOPMENT AUSTRALIA                                     ff Informed regional planning that identifies solutions which turn
                                                                                                                                               regional strengths and comparative advantages into a sustainable,
                                                                  Regional Development Australia (RDA) is an Australian Government
 aspirational goals for the                                       initiative that brings together all levels of government to enhance the
                                                                                                                                               innovative and competitive regional strategy for implementing the
                                                                                                                                               vision for the region
 Wide Bay-Burnett region:                                         development of Australia's regions.
                                                                                                                                             ff An enhanced whole-of-government approach to regional issues
                                                                  RDAs facilitate policies, programs and projects designed to strengthen       based on strong and creative partnerships across and between all
 1. A competitive region that promotes economic growth and        human capital, productivity, infrastructure, access to markets, regional     three levels of government – federal, state / territory and local –
    diversity and embraces the transitioning economy.             comparative advantage and business competitiveness, leading to               which link governments to the regional community to better realise
                                                                  increased economic activity and employment.                                  the opportunities created by regionalism and encourage regionally
 2. A liveable region offering a high quality of life while
    remaining respectful of its built and natural environment.    There are 55 RDA Committees across Australia, including 12 in                informed policy development
                                                                  Queensland, each made up of committed local volunteers with a              ff Enhanced awareness of government programs that supports their
 3. An enterprising region with an innovative and
                                                                  strong grass roots understanding of their regions.                           use by the regional community to complement and build on regional
    entrepreneurial culture driven by a skilled workforce.
                                                                  Together they apply their collective knowledge and resources to              strategies and aspirations, including leveraging funding between
    The emergence of the digital economy offers exciting                                                                                       governments and the private sector
                                                                  improve the economic outcomes of the region and its communities.
    opportunities for all Queenslanders to benefit from
                                                                  RDAs are tasked to achieve outcomes in the following areas:
                                                                                                                                             ff Improved community and economic development that encourages
    improved government services and innovation, and
                                                                                                                                               soundly-based economic growth, environmental sustainability and
    productivity gains across the economy.                        ff Consultation and engagement with the regional community on                social inclusion in the region by facilitating partnerships across
 4. A connected region with appropriate transport                   issues, solutions and priorities to identify the aspirations and           all sectors - including the private sector and non-government
    infrastructure and transit efficiency providing pathways to     potential of the region, help to develop a long-term vision for its        organisations.
    employment.                                                     future and connect the regional community with this vision

10   Wide Bay-Burnett - Regional Roadmap 2016
Stakeholders of the Wide Bay-Burnett
Effective cross-sectional partnerships and integrated regional planning   In addition, effective regional engagement can help build the capacity   The team at RDA WBB appreciate the importance of collaborating
involves identifying appropriate community, political and business        and capability of local leaders and foster greater competition between   with stakeholders to implement regional plans and strategies. Key
leaders to engage when developing regional strategies.                    regional engagement organisations that are focused on similar issues.    stakeholders have to work together on policy, innovation and planning
                                                                                                                                                   in order for the Wide Bay-Burnett region to realise its full potential.
Strong alignment, close working relationships, cooperative regional       RDA understands that successful regional planning and desired
planning and joint membership between regional engagement                 outcomes depend on working closely with a range of stakeholders          This regional plan has been formulated based on the research and advice
organisations play an important role in supporting development            who can provide the information needed to identify the economic,         of numerous local government, state and federal organisations as well as
initiatives and leveraging existing governance arrangements.              environmental and social factors that define and influence the region.   Chambers of Commerce and industry groups and organisations.

       Regional                         Department                          Local                                Peak Body                         Local Leadership                       Other Regional
                                        Agencies                            Government                           and Industry                      Networks                               Organisations eg.
     Development                                                                                                 Organisations
                                        ff Australian Government            ff Bundaberg                                                           ff WBB Regional Organisations          ff Universities / TAFEs
       Australia                                                                                                 ff Chamber of Commerce               of Councils (WBBROC)
                                        ff Queensland Government            ff Cherbourg                                                                                                  ff Natural Resource
    Wide Bay-Burnett                                                        ff Fraser Coast                      ff Tourism Bodies                 ff Regional Economic Groups               Management Groups
                                                                            ff Gympie                            ff UDIA                                                                  ff Community Groups
                                                                            ff North Burnett                     ff CCIQ
                                                                            ff South Burnett                     ff REIQ
                                                                                                                 ff REDAC

                                                                                                                                                                      Wide Bay-Burnett - Regional Roadmap 2016                11
Regional Snapshot
 Regional Queensland is a powerhouse in the Australian economy.
 52%, that is, $140 billion of Queensland's annual Gross State Product (GSP)
 is generated outside Brisbane.

                                                Industries such as mining and energy, agriculture, tourism and         Queensland's employment. The sector contributes $5.8 billion to
                                                construction contribute significantly in terms of their share of GSP   export earnings and is the second largest export earner in Queensland
                                                and in terms of direct and indirect employment. For example: The       after coal. Approximately 40% of this tourism industry activity is
                                                total economic impact of the minerals and energy sector taking         based outside South East Queensland.
                                                into account direct and indirect benefits in 2014/15 was $64.8
                                                                                                                       The international and domestic touring markets now account for 1.3
                                                billion, contributing 21.9% of Gross State Product and employing
                                                                                                                       million visitors to Queensland with annual expenditure of $1.9 billion.
                                                365,866 people accounting for 15.7% of Queensland's employment.
                                                Approximately 40% of this industry activity is based outside South     The construction industry contributes $14.4 billion and 7.7% of Gross
                                                East Queensland.                                                       State Product and employs 149,400 people accounting for 8.4% of
                                                                                                                       Queensland's employment. Approximately 47% of this industry
                                                The agricultural industry contributes $13.7 billion and 5% of Gross
                                                                                                                       activity is based outside South East Queensland.
                                                State Product (GSP) and employs 323,800 people accounting for 14%
                                                of Queensland's employment. Approximately 88% of these jobs are        WIDE BAY-BURNETT
                                                regionally-based.
                                                                                                                       The Wide Bay-Burnett starts just over an hour's drive from Brisbane
                                                Significant new agricultural expansion is already planned in much      and offers a stunning tapestry of nature's wonders. Uniting the iconic
                                                of Queensland based on water resources associated with major           World Heritage listed Fraser Island and the southern Great Barrier Reef.
                                                catchments.                                                            The beauty and diversity of the Wide Bay-Burnett region and its coastal
                                                                                                                       and inland historical towns are complimented by a stunning coastline
                                                The tourism industry contributes $23 billion and 7.6% of Gross
                                                                                                                       of pristine, white sandy beaches and stunning mountain ranges.
                                                State Product and employs 131,000 people accounting for 5.6% of

12   Wide Bay-Burnett - Regional Roadmap 2016
WIDE BAY-BURNETT ANALYSIS                                                    Despite the recent improvement, unemployment in the Wide Bay-                             Income & Prices
                                                                             Burnett region remains stubbornly higher than the averages for
Population                                                                                                                                                             The Wide Bay-Burnett region has significantly lower Gross Regional
                                                                             Queensland (6.3%) and Australia (6.1%). Labour force participation
                                                                                                                                                                       Product per capita, per capita and household income levels than
The population of the Wide Bay-Burnett region is almost 290,000              (51.6%) remains well below the respective average for Queensland
                                                                                                                                                                       both Queensland and Australia, indicating generally lower personal
persons, having grown by almost 11,500 persons over the past                 (64.7%), although this is expected to improve in line with the increase
                                                                                                                                                                       wealth levels. GRP per capita for the Wide Bay-Burnett region
five years. Population growth across the region has relied more              in the size of the labour force in recent quarters.
                                                                                                                                                                       ($41,684) is over 34% lower than the average for Queensland;
proportionally on migration from other areas than Queensland
                                                                             Industry Diversity                                                                        per capita income in the region is approximately 33% lower than
on average, given a smaller differential between crude birth and
                                                                                                                                                                       Queensland, whilst average wages are over 12% lower. Given that
death rates. The population of the region is expected to grow by             The Wide Bay-Burnett region is a relatively diverse economy compared
                                                                                                                                                                       retail prices across the region – with the removal of housing costs –
approximately 75,600 persons over the period to 2036 to a level of           to most other regional areas of Australia, with a concentration of
                                                                                                                                                                       are within +/-4% of those in Brisbane, the lower disposable income
almost 365,000 people, however, a large proportion of this growth is         industry and subsequent competitive advantage in the Agriculture,
                                                                                                                                                                       levels create significant higher costs of living pressures.
expected to occur in the 70 years and over age bracket, with the share       Utilities, Health, Retail, Education and Accommodation sectors. Over
of population of this group increasing by almost 9 percentage points.        the past ten years, there have been a number of significant industries
                                                                             that have emerged in the regional economy, at the expense of several
This will have the dual effect of increasing the average age from
                                                                             traditionally strong sectors experiencing decline in contribution.
42.0 years currently to 46.4 years in 2036 – higher than the expected
average for Queensland of 40.4 years – whilst also significantly
increasing the dependency ratio for the region (i.e. the ratio of persons     Concentration of Regional Industry
aged outside the labour force range of 15-64 years to those in this age       Emerging growth sectors                                                                  Declining sectors
bracket) by 21.0 percentage points to 90.1%, higher than the forecast
average for Queensland (62.6%).                                               Transport equipment manufacturing                                                        Building construction

This ratio is important because as it increases, there is increased strain    Waste collection, treatment and disposal services                                        Rail transport
on the productive part of the population to support the upbringing
                                                                              Health care                                                                              Coal mining
and pensions of the economically dependent.
                                                                              Hospitals                                                                                Non-metallic mineral product manufacturing
Employment
                                                                              Social assistance services                                                               Adult, community and other education
Between the September Quarter 2012 and the June Quarter 2015, the
labour market in the Wide Bay-Burnett region weakened substantially           Preschool and school education                                                           Construction services
with the loss of almost 18,000 jobs to employed residents, due to the
                                                                              Fuel retailing                                                                           Public administration
immense effects to industry of destructive natural disasters across the
region and the prolonged period of recovery. Regional employment              Computer system design and related services                                              Heavy and civil engineering construction
has, however, rebounded strongly in 2015/16, with almost 7,000
jobs created in the six months to December 2015, with a subsequent            Personal and other services                                                              Publishing
decrease in the unemployment rate since peaking at 11.3% in the June          Other goods wholesaling                                                                  Insurance and superannuation funds
Quarter 2015.
                                                                              Textile, leather, clothing and footwear manufacturing                                    Property operators and real estate services

                                                                                                                                                      Source: Lawrence Consulting
                                                                                                           * Some of the declining sectors listed are on the incline and are likely to change over the course of this document.

                                                                                                                                                                                                Wide Bay-Burnett - Regional Roadmap 2016   13
Housing & Construction                                                    Local Business Turnover
 Projections indicate that although there will be almost 56,000 new        The most recent ABS Australian Business Register indicated there were 21,348 local businesses operating in the Wide Bay-Burnett region (i.e.
 households added to the Wide Bay-Burnett region over the period           companies whose registered place of business is within the region) in June 2015, which represented a small annual decrease of 1.0% from the
 to 2036, the occupancy mix will differ given a larger proportion          level in June 2014 (21,564). Agriculture, Forestry & Fishing is the largest industry in terms of business numbers in the Wide Bay-Burnett region,
 of lone person and couples without children, consistent with an           accounting for 26.3% of all businesses, followed by Construction (16.2%), Rental, Hiring & Real Estate Services (8.9%), Retail Trade (6.5%) and
 aging population. Despite lower housing costs in the region when          Transport, Postal & Warehousing (5.7%).
 compared to the Greater Brisbane metropilitan area, the level of
 housing affordability in the Wide Bay-Burnett region – i.e. the                                                                            BUSINESS BY INDUSTRY
 proportion of households able to afford the median purchase price –                                                                        Wide Bay-Burnett, June 2015
 is significantly lower (slightly greater than only one-third). The Wide
 Bay-Burnett region is the fourth largest housing construction market
 in Queensland, behind only the major metropolitan areas of Brisbane,                          Agriculture, forestry & shing
                                                                                                                      Mining
 the Gold and Sunshine Coasts.                                                                                Manufacturing
                                                                                     Electricity, gas, water & waste services
 Education
                                                                                                                Construction
                                                                                                            Wholesale trade
 Although the proportion of the population of the Wide Bay-Burnett
                                                                                                                 Retail trade
 region having completed Year 10 or higher was marginally lower than                       Accommodation & food services
 the average for Queensland and Australia, the share of these persons                       Transport, postal & warehousing

 having finished Year 12 is significantly lower. Similarly, there are             Information media & telecommunications
                                                                                              Financial & insurance services
 lower proportions of persons attending tertiary or other technical and                 Rental, hiring & real estate services
 advanced education institutions following secondary school. There               Professional, scienti c & technical services
 is a resulting lower proportion of persons holding bachelor degree                       Administrative & support services
                                                                                              Public administration & safety
 or higher qualifications, with a higher rate of persons attaining a
                                                                                                        Education & training
 certificate level.                                                                          Health care & social assistance
                                                                                                  Arts & recreation services
 Socio-Economic Indexes                                                                                       Other services
                                                                                                    Non classi able industry
 Social and economic conditions across the Wide Bay-Burnett region,
                                                                                                                                0   1,000              2,000                3,000     4,000       5,000            6,000
 as measured by the Socio-Economic Indexes for Areas (SEIFA), were on
 average below the standards for Queensland and Australia, meaning it
 is relatively more disadvantaged than the majority of other regions. In                                                                    Source: ABS 8165.0, Lawrence Consulting
 particular, the region is most disadvantaged with regard to education
                                                                           The estimated total turnover of all industry in the Wide Bay-Burnett region was $8.0 billion in 2014/15, representing an annual increase of
 and occupation opportunities and recorded its highest score in the
                                                                           1.1%, whilst the average turnover of all businesses was approximately $373,400 (up 2.1%). The largest proportion of businesses recorded annual
 Index of Economic Resources.
                                                                           turnover in the $0-$99,999 range (46.2%), followed by the $200,000-$499,999 (18.3%) and $100,000-$199,999 (17.2%) turnover ranges.

14   Wide Bay-Burnett - Regional Roadmap 2016
Productivity
Productivity is a key component of economic growth and is a measure of the efficiency of production within a region. Dividing the GRP of a
region by total hours worked will measure the labour productivity within that region, i.e. the average amount of output produced by an hour
worked by a person within that region.
The Wide Bay-Burnett region recorded total industry productivity (or industry value added per hour worked) of $59.35 in 2014/15, which was
below the level for Queensland ($62.72). The total productivity in the Wide Bay-Burnett region decreased by 2.9% in 2014/15, a larger decline
than the average for Queensland (down 0.2%).
The Financial & Insurance Services sector recorded the highest industry productivity level ($218.08) in the Wide Bay-Burnett region in 2014/15,
followed by Electricity, Gas, Water & Waste Services ($180.26), Mining ($148.67) and Information Media & Telecommunications ($111.75).

                                                                     INDUSTRY PRODUCTIVITY
                                                          Wide Bay-Burnett, ($value added/hr worked), 2014/15

                       Arts & recreation services
                Accommodation & food services
                                   Other services
                                      Retail trade
                  Health care & social assistance
                             Education & training
      Professional, scienti c & technical services
               Administrative & support services
                                    Total Industry
                   Public administration & safety
                    Agriculture, forestry & shing
                                   Manufacturing
                                     Construction
                 Transport, postal & warehousing
             Rental, hiring & real estate services
                                 Wholesale trade
       Information media & telecommunications
                                           Mining
          Electricity, gas, water & waste services
                   Financial & insurance services
                                                     $0             $50                  $100           $150      $200                $250

                                                                          Source: Lawrence Consulting

                                                                                                                                                  Wide Bay-Burnett - Regional Roadmap 2016   15
Industry Concentration                                                                                                                                     INDEX OF ECONOMIC DIVERSITY
 The Regional Index of Economic Diversity measures economic or
 industrial diversity within a region by determining the degree to
                                                                                 1.0
 which the region's industry mix differs from that of the nation. When                                                                                                                                                                                                      0.980
                                                                                 0.9       0.950
 the index value is close to one, the industrial profile of a region                                                                                                                                                              0.876
                                                                                 0.8                                                                               0.845
 mirrors that of the national economy and is considered more diverse.            0.7                                                      0.771                                                          0.773
                                                                                                                            0.730                                                                                                                              0.736
 The index value for the Wide Bay-Burnett region is 0.736, whilst                0.6

                                                                                 0.5
 the index values for Brisbane and Queensland are 0.950 and 0.980,                                                                                                                                                                             0.518
                                                                                 0.4
 respectively. When the index is calculated using the State economy as                                                                                  0.425
                                                                                 0.3
 the comparative benchmark, the Wide Bay-Burnett region has a value                                                                                                                                                  0.275
                                                                                 0.2                       0.248
 of 0.764 whilst the value for Brisbane is 0.932.                                0.1
                                                                                                                                                                               0.190
                                                                                                                                                                                          0.078
                                                                                 0.0
                                                                                          Brisbane      Central West Darling Downs       Far North      Fitzroy   Gold Coast   Mackay   North West      Northern   South West Sunshine Coast West Moreton     Wide Bay-   Queensland
     Index of Economic Diversity                                                                                                                                                                                                                               Burnett

     Local Government     Diversity Index              Diversity Index
     Area                 (Australia)                  (Queensland)
                                                                                                                                                                        Source: Lawrence Consulting
     Bundaberg I          0.725                        0.749              With regard toAgriculture,
                                                                                                 location       quotients,      the Wide Bay-Burnett region has a greater industry concentration (i.e. location quotient greater than 1)
                                                                                                            forestry & shing

     Cherbourg (S)        0.249                        0.250              than the national economy                   –Mining
                                                                                                              Manufacturingand is therefore considered to have net exports of goods and services – in the Agriculture, Forestry & Fishing
                                                                          (3.48); Electricity,       Gas, Water          & Waste Services (1.47); Health Care & Social Assistance (1.31); Retail Trade (1.27); Education
                                                                                    Electricity, gas, water & waste services
                                                                                                                 Construction
                                                                                                                                                                                                                Widebay    & Training (1.15);
     Fraser Coast I       0.768                        0.785              Accommodation & Food                    Services
                                                                                                             Wholesale trade
                                                                                                                               (1.12); Other Services (1.08) and Manufacturing (1.03) sectors.
                                                                                                                                                                                                                Queensland
                                                                                                                  Retail trade
                                                                                           Accommodation & food services
     Gympie I             0.592                        0.599                                Transport, postal & warehousing
                                                                                  Information media & telecommunications
                                                                                              Financial & insurance services
     North Burnett I      0.173                        0.189
                                                                             The Wide Bay-Burnett region recorded
                                                                                        Rental, hiring & real estate services
                                                                                 Professional, scienti c & technical services
                                                                                          Administrative & support services
     South Burnett I      0.482                        0.555                                  Public administration & safety
                                                                                                        Education & training

                                                                             the sixth highest index of economic
     Wide Bay-Burnett     0.736                        0.764                                 Health care & social assistance
                                                                                                   Arts & recreation services
                                                                                                               Other services
     Queensland           0.980                        1.000                                                                    0.0               0.5             1.0             1.5             2.0               2.5               3.0               3.5

                                                                             diversity level of all major regions of
                         Source: Lawrence Consulting

 The Wide Bay-Burnett region recorded the sixth highest index of
 economic diversity level of all major regions of Queensland, behind

                                                                             Queensland.
                                                                                                                Forestry and Logging
                                                                                               Agriculture, Forestry and Fishing, nfd
 Brisbane (0.950), Sunshine Coast (0.876), Gold Coast (0.845), Northern                                                   Agriculture
                                                                                                      Wood Product Manufacturing
 (0.773) and Far North (0.771).                                                                       Fishing, Hunting and Trapping
                                                                                 Agriculture, Forestry and Fishing Support Services
                                                                                                                        Fuel Retailing
                                                                                                                   Electricity Supply
                                                                                                       Food Product Manufacturing
                                                                                                           Residential Care Services
                                                                                               Transport Equipment Manufacturing
                                                                                                                    Accommodation
                                                                                                    Preschool and School Education
                                                                                                                     Other Transport
16     Wide Bay-Burnett - Regional Roadmap 2016                                                           Social Assistance Services
                                                                                  Motor Vehicle and Motor Vehicle Parts Retailing
                                                                                        Rental, Hiring and Real Estate Services, nfd
                                                                                   Water Supply, Sewerage and Drainage Services
                                                                                                                       Food Retailing
                                                                                                                         Aquaculture
$10,000

                                                                             $0
                                                                                         2005/06                2006/07                  2007/08              2008/09                2009/10                  2010/11             2012/13

Personal Income                                                                                                                               PER CAPITA INCOME
The estimated per capita income for the Wide Bay-Burnett region was
                                                                        $60,000
$20,462 in 2012/13, which represented a significant annual increase     $40,000
of $1,154, or 6.2% from the level recorded in 2011/12 and an average
                                                                        $50,000
                                                                                             Wide Bay-Burnett       Queensland           Australia
annual increase of 4.1% from the level recorded in 2007/08 ($16,700).
                                                                        $30,000
                                                                        $40,000
The average wages and salaries income for the Wide Bay-Burnett
region increased annually by 9.4% to $49,396 in 2012/13, although
                                                                        $30,000
this was lower than the averages for Queensland ($56,546) and
                                                                        $20,000
Australia ($58,389).                                                    $20,000

The Wide Bay-Burnett region recorded the lowest per caita income
                                                                        $10,000
                                                                        $10,000
level in 2012/13 of all the major regions across Queensland.
                                                                             $0
                                                                                     Bundaberg         Cherbourg          Fraser Coast         Gympie       North Burnett    South Burnett     Wide Bay Burnett    Queensland      Australia
                                                                             $0
                                                                                         2005/06                2006/07                  2007/08              2008/09                2009/10                  2010/11             2012/13

  The average wages                                                                                                                  REGIONAL PER CAPITA INCOME
                                                                                                                                                     Queensland, 2012/13

  and salaries income                                                   $60,000
                                                                                  Mackay
                                                                                   Fitzroy

  for the Wide Bay-
                                                                        $50,000   Brisbane
                                                                               North West
                                                                        $40,000Queensland
                                                                                 Northern

  Burnett region
                                                                                Gold Coast
                                                                        $30,000
                                                                           Sunshine Coast
                                                                            Darling Downs
                                                                        $20,000 Far North

  increased annually                                                    $10,000
                                                                               South West
                                                                              Central West
                                                                             West Moreton
                                                                         Wide Bay-Burnett

  by 9.4% in 2012/13
                                                                            $0
                                                                                          $0
                                                                                     Bundaberg           $5,000
                                                                                                       Cherbourg              $10,000
                                                                                                                          Fraser Coast           $15,000
                                                                                                                                               Gympie       North $20,000
                                                                                                                                                                  Burnett    South $25,000
                                                                                                                                                                                   Burnett     Wide Bay$30,000
                                                                                                                                                                                                        Burnett         $35,000
                                                                                                                                                                                                                   Queensland           $40,000
                                                                                                                                                                                                                                   Australia

                                                                                                                                           Source: ABS 6524.0, Lawrence Consulting

                                                                                                                                                                                         Wide Bay-Burnett - Regional Roadmap 2016                 17
                                                                                  Mackay
                                                                                   Fitzroy
                                                                                  Brisbane
EMPLOYMENT CAPACITY                                                                                                                    PARTICIPATION RATE
 Participation Rate
 The participation rate (i.e. the proportion of the resident population       80%

 aged 15 and over in the labour force) in the Wide Bay-Burnett region                               Wide Bay-Burnett           Queensland              Australia

 was 51.6% in 2014, representing a decrease of 3.9 percentage points          70%
 from the average for 2013 (55.5%). The workforce participation rate
 for the Wide Bay-Burnett region was lower than the averages for              60%
 Queensland and Australia in 2014 of 64.7% and 63.7%, respectively.
 Between 2009 and 2014, the participation rate in the Wide Bay-               50%
 Burnett region decreased by 2.1 percentage points, which was greater
 than the average decline for Queensland (down 0.9 percentage points).
                                                                              40%

                                                                              30%
                                                                                             2009                      2010                    2011                        2012                  2013             2014

                                                                                                                                 Source: ABS 3235.0, DEEWR & Lawrence Consulting

                                                                          Participation
                                                                              70%       Rate
                                                                                                       Wide Bay-Burnett         Queensland            Australia
                                                                              65%
                                                                                                                   Level (%)                 Level (%)                    Annual                Level           % change
                                                                                                                   2014                      2013                         % change (a)          2009            2009-14(a)
                                                                          Wide60%
                                                                                Bay-Burnett                        51.6                      55.5                         -3.9                  53.8            -2.1
                                                                          Queensland
                                                                             55%                                   64.7                      65.0                         -0.3                  65.6            -0.9
                                                                          Australia                                63.7                      63.9                         -0.2                  64.0            -0.3
                                                                              50%

                                                                              45%                                                 Note: (a) Changes are percentage point changes.
                                                                                                                                 Source: ABS 3235.0, DEEWR & Lawrence Consulting
                                                                              40%
                                                                                      2001      2002       2003        2004    2005         2006      2007         2008          2009    2010    2011   2012   2013      2014

18   Wide Bay-Burnett - Regional Roadmap 2016
80%
                          Wide Bay-Burnett          Queensland               Australia

      70%
Dependency Ratio
The dependency
      60%       ratio is the ratio of the economically-dependent proportion of the population to the productive part. The economically-
dependent proportion is recognized to be children who are too young to work and individuals that are too old, that is, generally, individuals
under the age of 15 and over the age of 65. The productive part makes up the gap in between (ages 15-64), or the labour force. This ratio is
      50%
important because as it increases, there is increased strain on the productive part of the population to support the upbringing and pensions of
the economically dependent.
      40%
The dependency ratio in the Wide Bay-Burnett region was 69.1% in 2014, representing an increase of 1.5 percentage points from the average for
2013 (67.6%). The dependency ratio for the Wide Bay-Burnett region was significantly higher than the average for Queensland in 2014 (51.0%).
      30%
Between 2009 and 2014,
                   2009 the dependency 2010
                                         ratio in the Wide Bay-Burnett
                                                              2011     region increased
                                                                                   2012 by 7.7 percentage points, which was higher
                                                                                                        2013                 2014 than the
average growth for Queensland (up 2.8 percentage points).
                                                             DEPENDENCY RATIO

      70%
                              Wide Bay-Burnett       Queensland              Australia
      65%

      60%

      55%

      50%

      45%

      40%
              2001     2002       2003       2004   2005         2006       2007         2008   2009   2010   2011   2012    2013     2014

                                                                        Source: ABS 3235.0

Between 2014 and 2036, the dependency ratio for the Wide Bay-Burnett region is forecast to increase significantly by 21.0 percentage points to
90.1%, whilst the average for Queensland is expected to increase by 11.6 percentage points to 62.6%.
The Wide Bay-Burnett region has the lowest economic capacity of all the major regions across Queensland, as it recorded the lowest participation
rate and employment ratio – i.e. the number of employment persons as a percentage of the total working age population (15-64 years) – and
highest dependency ratio in 2014. The employment ratio is important as it is used to evaluate the ability of the local economy to create jobs and
therefore is used in conjunction with the unemployment rate for a general evaluation of the labour market. Having a high ratio means that an
important proportion of the population in working age is employed, which in general will have positive effects on the GDP per capita.

                                                                                                                                                    Wide Bay-Burnett - Regional Roadmap 2016   19
Employment by Industry
 The total working population of the Wide Bay-Burnett region (i.e. the number of persons whose place of employment is within the area), as at the
 2011 Census, was approximately 84,157 persons. This represented an increase of 1,656 persons, or average annual growth of 0.4%, from the level
 recorded in the 2006 Census. In 2011, the largest industry employer in the Wide Bay-Burnett region was Health Care & Social Assistance with
 15.4% of the total working population, followed by Retail Trade (13.5%), Education & Training (9.4%) and Manufacturing (9.3%).
 The Wide Bay-Burnett region had a higher proportion of employment share in the Agriculture, Forestry & Fishing; Manufacturing; Electricity, Gas,
 Water & Waste Services; Retail Trade; Accommodation & Food Services; Education & Training; Health Care & Social Assistance; and Other Services
 sectors than Queensland in 2011.
                                                                                                                                                              The total working
                                                              EMPLOYMENT BY INDUSTRY
                                                              Working Population, 2011 Census                                                                 population of the
                   Agriculture, forestry & shing
                                          Mining
                                  Manufacturing
                                                                                                                      Wide Bay-Burnett

                                                                                                                      Queensland
                                                                                                                                                              Wide Bay-Burnett
         Electricity, gas, water & waste services
                                    Construction
                                Wholesale trade
                                                                                                                                                              region as at the
                                                                                                                                                              2011 Census, was
                                     Retail trade
               Accommodation & food services
                Transport, postal & warehousing

                                                                                                                                                              approximately
      Information media & telecommunications
                  Financial & insurance services
            Rental, hiring & real estate services
     Professional, scienti c & technical services
              Administrative & support services
                  Public administration & safety
                            Education & training
                                                                                                                                                              84,157 persons.
                 Health care & social assistance
                      Arts & recreation services
                                  Other services
                                                    0%            5%                             10%         15%                             20%

                                                                       Source: ABS 2011 Census

                                             All industries
20   Wide Bay-Burnett  - Regional
                   Agriculture, forestry Roadmap
                                         & shing 2016                                                                                    Working population
                                                     Mining                                                                              as % of resident
                                            Manufacturing                                                                                workforce
                   Electricity, gas, water & waste services
SOCIO-ECONOMIC
                                                                            Key Demographic Indicators, 2011 Census
Demographic Profile
                                                                                                                                 Wide Bay-Burnett                       Queensland                          Australia
The following table contains key selected demographic statistics for the                                                         No.         % of total           No.            % of total           No.            % of total
Wide Bay-Burnett region as at the 2011 Census, along with comparison
                                                                            Person Characteristics
data for Queensland and Australia.
                                                                            Total persons (excluding overseas visitors)    273,267       -                4,332,739          -                21,507,717         -
Health and wellbeing                                                        Males                                          134,784       49.3             2,148,221          49.6             10,634,013         49.4
                                                                            Females                                        138,483       50.7             2,184,518          50.4             10,873,704         50.6
The 2015-16 Health Needs Assessment Summary, compiled by the
                                                                            Aboriginal and Torres Strait Islander people   10,839        4.0              155,825            3.6              548,369            2.5
Primary Health Network, shows in the North Burnett, Bundaberg and
                                                                            Median age                                     43            -                36                 -                37                 -
on the Fraser Coast, socio-economic disadvantage, unemployment and
                                                                            Selected Characteristics
low education standards are major contributors to the region's poor         Country of Birth – Australia                   225,390       82.5             3,192,114          73.7             15,017,847         69.8
health outcomes.                                                            Language spoken at home – English only         251,417       92.0             3,675,957          84.8             16,509,291         76.8
Key Findings                                                                Income (Population aged 15 years and over):
                                                                             Median individual income ($/weekly)           409           -                587                -                577                -
ff 33.2 per cent of the Wide Bay's population is obese                       Median household income ($/weekly)            803           -                1,235              -                1,234              -
ff More than 15 per cent of people over 18 are daily smokers                 Median family income ($/weekly)               945           -                1,453              -                1,481              -
ff 26 per cent of mothers reported smoking while pregnant, compared         Dwelling Characteristics
  to the state average of 17 per cent                                       Total private dwellings                        120,848       -                1,725,214          -                8,694,793          -
                                                                            Occupied private dwellings                     104,324       -                1,547,303          -                7,760,322          -
ff 14 per cent of adults report high blood sugar, compared to state
                                                                            Total families:                                76,205        73.0             1,148,179          74.2             5,684,051          73.2
  average of 9 per cent
                                                                             Couple families with children                 26,475        25.4             491,200            31.7             2,534,397          32.7
ff 36 per cent of adults report high blood pressure, compared to state       Couple families without children              36,134        34.6             453,102            29.3             2,150,299          27.7
  average of 29 per cent                                                     One parent families                           12,721        12.2             184,547            11.9             901,634            11.6
ff Between 15.3 per cent and 16.1 per cent of children in Bundaberg and       Other families                               875           0.8              19,330             1.2              97,721             1.3
  the Fraser Coast are classified as 'developmentally vulnerable'           Single person households                       26,188        25.1             353,509            22.8             1,888,698          24.3
ff Between 52.9 per cent and 65.9 per cent of the Wide Bay population       Group households                               3,256         3.1              72,967             4.7              321,007            4.1
  lives in disadvantaged areas                                              Ownership status
                                                                             Fully owned                                   40,180        38.5             448,615            29.0             2,488,149          32.1
ff The rate of reported psychological distress is 12.3 per cent in           Being purchased                               30,172        28.9             533,870            34.5             2,709,433          34.9
  Bundaberg and 13.5 cent on the Fraser Coast. (The state average is
                                                                             Rented                                        29,663        28.4             513,413            33.2             2,297,458          29.6
  10.6 per cent)                                                             Other tenure type                             1,244         1.2              14,306             0.9              70,070             0.9
In the North Burnett, 16 per cent of people had not completed year eight,   Median rent ($/weekly)                         221           -                300                -                285                -
while in Bundaberg that figure was slightly lower at 11 per cent which,     Median housing loan repayments ($/monthly)     1,329         -                1,850              -                1,800              -
compared to the state percentage of 6.6 per cent, is significantly high.

                                                                                                                                                                        Wide Bay-Burnett - Regional Roadmap 2016                  21
Socio-Economic Indexes                                                                                                                 SOCIO-ECONOMIC INDEXES FOR AREAS
 Socio-economic Indexes for Areas (SEIFA) have been constructed to
 allow comparison of the social and economic conditions of regions
                                                                              1,050
 across Australia. The reference score for the whole of Australia is set                          Wide Bay-Burnett         Queensland
 to 1,000, with lower scores indicating lower socioeconomic status.
 The four indexes in SEIFA 2011 are:                                          1,000
                                                                                                                 999.13                                        1,001.68                                  1,002.92
                                                                                                                                                                                                                                                   982.52
 ff Index of Relative Socio-economic Disadvantage: focuses primarily on
                                                                               950
     disadvantage, and is derived from Census variables like low income,                                                                                                               951.70
     low educational attainment, unemployment, and dwellings without
                                                                                                                                               922.25
     motor vehicles.                                                           900            911.75                                                                                                                            906.97

 ff Index of Relative Socio-economic Advantage and Disadvantage: is a
     continuum of advantage (high values) to disadvantage (low values),        850
                                                                                      Index of Relative Socio-economic Advantage          Index of Relative Socio-economic            Index of Economic Resources            Index of Education and Occupation
     and is derived from Census variables related to both advantage and                            and Disadvantage                                 Disadvantage
     disadvantage.
 ff Index of Economic Resources: focuses on financial aspects of                                                          Note: Reference score for Australia = 1,000 | Source: ABS 2011 Census, Lawrence Consulting
     advantage and disadvantage, using Census variables relating to
     residents' incomes, housing expenditure and assets.
                                                                            Socio-Economic Indexes for Areas
 ff Index of Education and Occupation: includes Census variables relating
     to the educational attainment, employment and vocational skills.       Index                                                                                                                     Wide Bay-Burnett                       Queensland

 The Wide Bay-Burnett region recorded estimated SEIFA index scores well        1,050of Relative Socio-economic Advantage and Disadvantage
                                                                            Index                                                                                                                  911.75                            999.13
 below the national average (i.e. 1,000) and the weighted state averages
 for Queensland, meaning it is relatively more disadvantaged than the       Index of Relative Socio-economic Disadvantage                                                                          922.25                            1,001.68
                                                                              1,000
 majority of local government areas (LGAs) across both Queensland and       Index of Economic Resources                                                                                            951.70                            1,002.92
 Australia. The estimated SEIFA index scores for the Wide Bay-Burnett
 region ranged from 906.97 for the Index of Education and Occupation        Index of Education and Occupation                                                                                      906.97                            982.52
                                                                               950
 to 951.70 for the Index of Economic Resources.

                                                                               900

                                                                               850
                                                                                       Brisbane     Central West Darling Downs     Far North       Fitzroy   Gold Coast      Mackay   North West    Northern    South West   Sunshine    West Moreton Wide Bay-
                                                                                                                                                                                                                              Coast                    Burnett

22    Wide Bay-Burnett - Regional Roadmap 2016
1,050
                                                                                 Wide Bay-Burnett         Queensland

                                                             1,000
                                                                                                999.13                                        1,001.68                                  1,002.92
                                                                                                                                                                                                                                  982.52
                                                              950
                                                                                                                                                                      951.70

                                                                                                                              922.25
                                                              900            911.75                                                                                                                            906.97

                                                              850
                                                                     Index of Relative Socio-economic Advantage          Index of Relative Socio-economic            Index of Economic Resources            Index of Education and Occupation
                                                                                  and Disadvantage                                 Disadvantage

                                                                                       INDEX OF RELATIVE SOCIO-ECONOMIC ADVANTAGE AND DISADVANTAGE
The Wide Bay-Burnett region is the most disadvantaged
of all the major regions across Queensland, with the         1,050
lowest estimated index value across each of the four SEIFA
indexes, with the exception of the Index of Economic
Resources, where it recorded the third lowest value behind   1,000

the Far North and North West regions.
                                                              950

                                                              900

                                                              850
                                                                      Brisbane     Central West Darling Downs     Far North       Fitzroy   Gold Coast      Mackay   North West    Northern    South West   Sunshine    West Moreton Wide Bay-
                                                                                                                                                                                                             Coast                    Burnett

                                                                                                                                                                                    Wide Bay-Burnett - Regional Roadmap 2016                     23
COST OF LIVING
 Property Market
 House prices across the Wide Bay-Burnett region in the December Quarter 2015 ranged form $177,500 in South Burnett LGA to $287,500
 in Fraser Coast LGA. The corresponding median house price index levels when compared to Brisbane (index of 100), ranged from 28.1 for
 South Burnett to 45.1 for Fraser Coast, with all LGAs within the region recording houses prices over 50% lower than Brisbane. Gympie (up
                                                                                                                                                                           Residential
 3.0%) and Fraser Coast (up 0.9%) recorded growth in house prices over the year to the December Quarter 2015, whilst median price in
 Bundaberg (down 1.8%) and South Burnett (down 15.5%) fell.                                                                                                                property
                                                                  MEDIAN HOUSE PRICE INDEX
                                                                           December Quarter 2015                                                                           investment yields
     120                                                                                                                                                                   for all major
                                                                                                                                                                           centres acorss
     100

      80

      60

      40
                                                                                                                                                                           the Wide Bay-
      20                                                                                                                                                                   Burnett region
                                                                                                                                                                           were significantly
       0
           Bundaberg   Gympie   Fraser Coast South Burnett Gold Coast Sunshine Coast Ipswich   Toowoomba Gladstone   Mackay   Rockhampton Townsville   Cairns   Brisbane

                                                                                      Source: REIQ

 Residential property investment yields for all major centres acorss the Wide Bay-Burnett region were significantly higher than Brisbane,
                                                                                                                                                                           higher than
 although vacancy rates were slightly higher. Median weekly rents for three bedroom houses also increased annually, with the exception of
 Bundaberg (down 1.8%).                                                                                                                                                    Brisbane.

24   Wide Bay-Burnett - Regional Roadmap 2016