TE KETE HAUORA WELLNESS SERVICE DIRECTORY - Naku te rourou nau te rourou ka ora ai te iwi With your basket and my basket the people will live ...
Page content transcription
If your browser does not render page correctly, please read the page content below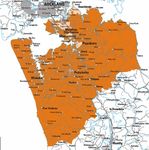 TE KETE HAUORA
      WELLNESS SERVICE
         DIRECTORY
   Naku te rourou nau te rourou ka ora ai te iwi
With your basket and my basket the people will live

             Second Edition – January 2020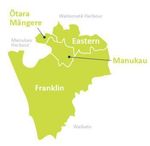 Welcome
The purpose of this directory is to inform Primary Health Organisations, community houses and
other health professionals about the NGOs and community service providers operating within the
Counties District, who provide wellness services; inclusive of mental, social, physical and spiritual
health. This provides opportunities for engagement with wellness services that are catered to
client/patient needs. This is aligned with Counties Manukau Health goals of service integration and
health equity.

Ko te whainga kia whakakahangia te hapori ki te whakahaere i tou ake hauora hinengaro, oranga
tonutanga.

"To empower the community to take control of their own mental health and wellbeing"

Criteria for Inclusion of Services
   Services provided in Counties Manukau Health District
   Registered service providers
   Flexible service provision
         Minimal to no cost/donation
         Service provision outside of normal working hours and weekends
         Ability to extend service provision within Community settings/sites
   Caters to diversity
         Commitment to Te Tiriti O Waitangi
         Culturally competent
         Caters to linguistic needs

Location of Services
If not otherwise stated services are available for all Counties Manukau Health population.

Due to limited capacity to collect information the services in this first edition of the directory
include: mental health services available across Counties Manukau Health region and health and
social services available in Manukau Locality.

A wide range of organisations were approached for inclusion in this directory and some have
decided against sharing their information in this first edition of the directory.

The directory will be updated every 6 months by the Manukau Locality Team and organisations
providing wellness programmes across the Counties Manukau Health region, (in all localities) are
very welcome to share their information in the next edition of the directory.
Please contact Kaye Dennison if you would like your organisations information to be shared in this
directory, or if you would like Electronic copies of the directory.

Contact Details - Kaye Dennison
Project Development Manager - Counties Manukau Health
Email: Kaye.dennison@middlemore.co.nz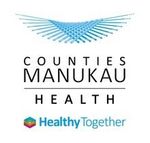 Acknowledgements
Te Kete Hauora Team in Manukau Locality acknowledges the Health Science students from the
University of Auckland School of Population Health, who helped to collect the details of services
included in this directory.
First edition: Audrey Po'e-Tofaeono, Ella May, Isla Dunn, Joshua Green, Khemani Chatly, Lubna
Azam and Roseanne Hopwood.
Second edition: Nicole Woodward, Ruth Chang and Eunice Ahoatu.

The document was coordinated by Kaye Dennison and members of the Counties Manukau Primary
Care Management Team.

Counties Manukau District Health Board's Principal Kaumatua, Teteira Rawari has endorsed Te Kete
Hauora Wellness Directory.

Te Kete Hauora embraces the Counties Manukau District Health Boards values, Kind/Manaakitanga
(Care for other people's wellbeing), Excellent/Rangatiratanga (Safe, professional, always improving),
Valuing Everyone/Whakawhanaungatanga (Make everyone feel welcome and valued)and
Together/Kotahitanga (Include everyone as part of the team). This is accomplished by ensuring the
wellbeing of our whaanau and families living in Counties Manukau, by providing services which focus
on achieving equity and are offered in a professional manner which honours whaanau and families.

Disclaimer
Te Kete Hauora highlights the fact that the placement of Healthcare Information or Health
Supplier Information (including links to other websites) in this directory does not constitute a
recommendation or endorsement by Counties Manukau Health of any course of treatment, health
supplier or Health Supplier Services, and as such use of the Healthcare Information or Health
Supplier Services featured on this directory is undertaken at the user's own risk, unless specifically
stated otherwise.
Table of Contents A-Z
    Affirming Works Limited ........................................................................................................................................................... 9
    Age Concern ............................................................................................................................................................................ 10
    Anglican Trust for Women and Children ................................................................................................................................. 11
    Anxiety Trust NZ ...................................................................................................................................................................... 12
    Asthma NZ ............................................................................................................................................................................... 13
    Auckland Botanic Gardens ...................................................................................................................................................... 14
    Belong Aotearoa (Formerly known as Auckland Regional Migrant Services) .......................................................................... 15
    Boomer Business Community Shed ......................................................................................................................................... 16
    Bowel Screening Counties Manukau ....................................................................................................................................... 17
    Breast Screening Counties Manukau....................................................................................................................................... 18
    Budgeting and Family Support Services .................................................................................................................................. 19
    CareNZ Manaaki Aotearoa ...................................................................................................................................................... 20
    Cervical Screening Counties Manukau .................................................................................................................................... 21
    Changing Minds ....................................................................................................................................................................... 22
    Christians Against Poverty NZ ................................................................................................................................................. 23
    Clinical Advisory Services Aotearoa ......................................................................................................................................... 24
    CNSST Foundation ................................................................................................................................................................... 25
    CommuniCare .......................................................................................................................................................................... 26
    Counties Manukau District Health Board ................................................................................................................................ 27
    DRIVE Consumer Direction Counties Manukau ....................................................................................................................... 28
    Ember Mental Health and Addiction Services ......................................................................................................................... 29
    Ember Services Limited - Puna Whakataa / Mahi Marumaru ................................................................................................. 30
    Emerge Aotearoa..................................................................................................................................................................... 31
    Family Planning ....................................................................................................................................................................... 32
    Family Success Matters ........................................................................................................................................................... 33
    Family Works Northern ........................................................................................................................................................... 34
    Friendship House ..................................................................................................................................................................... 35
    Geneva Employment Services ................................................................................................................................................. 36
    Grandparents Raising Grandchildren Trust NZ ........................................................................................................................ 37
    Grow NZ Inc. ............................................................................................................................................................................ 38
    Habitat for Humanity Auckland ............................................................................................................................................... 39
    Heart Foundation - Pacific Heartbeat ...................................................................................................................................... 40
    Hope and Help Charitable Trust .............................................................................................................................................. 41
    Kahui Tu Kaha .......................................................................................................................................................................... 42
    Kidz First Centre for Youth Health ........................................................................................................................................... 43
    Kidz Need Dadz Auckland ........................................................................................................................................................ 44
    Kootuitui ki Papakura .............................................................................................................................................................. 45
    Le Va ........................................................................................................................................................................................ 46
    Lifeline ..................................................................................................................................................................................... 47
    LinkPeople Auckland ............................................................................................................................................................... 48
    Living Smokefree Services CMH .............................................................................................................................................. 49
    Mahitahi Trust ......................................................................................................................................................................... 50
    Manurewa Marae Te Manu Aute Whare Oranga.................................................................................................................... 51
    Mangere East Family Service Centre ....................................................................................................................................... 52
    McCosh Trust ........................................................................................................................................................................... 53
    Odyssey ................................................................................................................................................................................... 54
    Papakura Budgeting Service .................................................................................................................................................... 55
    Papakura and Takanini Family Service Centres ....................................................................................................................... 56
    Papakura Marae ...................................................................................................................................................................... 57
    Pathways Health ...................................................................................................................................................................... 58
    Penina Trust............................................................................................................................................................................. 59
    Plunket Before School Checks (B4SC) ...................................................................................................................................... 60
    RainbowYOUTH ....................................................................................................................................................................... 61
    Recovery International of New Zealand .................................................................................................................................. 62

                                                                                                                                                                                1|Page
Refugees as Survivors New Zealand (RASNZ) .......................................................................................................................... 63
Safer Aotearoa Family Violence Prevention Network ............................................................................................................. 64
Salvation Army Manukau ........................................................................................................................................................ 65
Safe Network ........................................................................................................................................................................... 66
Shakti Community Council Incorporated ................................................................................................................................ 67
Shanti Niwas Charitable Trust ................................................................................................................................................. 68
Sport Auckland Green Prescription ......................................................................................................................................... 69
Supporting Families in Mental Illness New Zealand (SFNZ) .................................................................................................... 70
Te Oranga Kaumatua Kuia Disability Support Services Trust .................................................................................................. 71
The Asian Network Inc. (TANI) ................................................................................................................................................ 72
The Pride Project Charitable Trust .......................................................................................................................................... 73
Turuki Health Care – Family Start ............................................................................................................................................ 74
Vaiola Pacific Island Budgeting Service ................................................................................................................................... 75
Vaka Tautua ............................................................................................................................................................................. 76
Victim Support ......................................................................................................................................................................... 77
Well Women Franklin .............................................................................................................................................................. 78
Werry Workforce Whāraurau ................................................................................................................................................. 79
Whirinaki Child, Family and Youth Mental Health .................................................................................................................. 80
Woman Care Trust .................................................................................................................................................................. 81
Women's Refuge ..................................................................................................................................................................... 82

                                                                                                                                                                        2|Page
Table of Contents per Category

Asian Health Providers
     CNSST Foundation
     Shakti Community Council Incorporated
     Shanti Niwas Charitable Trust
     The Asian Network Inc. (TANI)

Budgeting
     Budgeting and Family Support Services
     Christians Against Poverty
     Family Works Northern
     Kootuitui ki Papakura
     Mangere East Family Service Centre
     Papakura Budgeting Service
     Salvation Army Manukau
     The Pride Project Charitable Trust (Clendon Pride)
     Vaiola Pacific Island Budgeting Services

Counselling
     Anglican Trust for Women and Children
     CNSST Foundation
     Counselling Service Centre
     Family Works Northern
     Friendship House
     Lifeline
     Papakura Marae
     Refugees as Survivors
     Salvation Army Manukau
     Shakti Community Council Incorporated
     Shanti Niwas Charitable Trust
     Supporting Families in Mental Health
     Victim Support
     Well Women Franklin
     Women's Refuge

Depression and Anxiety
     Anxiety Trust NZ

                                                          3|Page
Drug, Alcohol and Addiction Services
     Care NZ Manaaki Aotearoa
     DRIVE Consumer Direction Counties Manukau
     Emerge Aotearoa (Secondary Referral only)
     Mahitahi Trust
     Odyssey
     Pathways Health (some services require Secondary Referral)
     Penina (some services require Secondary Referral)
     Recovery International NZ
     Salvation Army Manukau

Employment and Education Support Services
    Geneva Employment Services
    Mangere East Family Service Centre
    Papakura Marae
    The Pride Project Charitable Trust (Clendon Pride)

Exercise, Nutrition and Gardening
     Age Concern
     Auckland Botanic Garden
     Heart Foundation – Pacific Heartbeat
     Hope and Help Charitable Trust
     Sport Auckland Green Prescription
     Woman Care Trust

Families
     Affirming Works Ltd – Wellness Programmes for Pacifica Youth
     Anglican Trust for Women and Children
     Belong Aotearoa
     Family Planning
     Family Success Matters
     Family Works Northern
     Friendship House
     Grandparents Raising Grandchildren Trust NZ
     Hope and Help Charitable Trust
     Kidz First Centre for Youth Health
     Kidz Need Dadz
     Mangere East Family Service Centre
     Manurewa Marae Te Manu Aute Whare Oranga
     Pasifika Futures
     Plunket before School Checks (B4SC)
     Refugees as Survivors
     Safe Network
                                                                    4|Page
Salvation Army Manukau
     Shakti Community Council Incorporated
     Supporting Families in Mental Illness New Zealand
     The Pride Project Charitable Trust (Clendon Pride)
     Turuki Health Care – Family Start
     Well Women Franklin
     Woman Care Trust
     Women's Refuge

Family Violence Prevention
     Affirming Works Ltd – Pasifika Families
     Age Concern – Elder Abuse
     Family Works Northern
     Friendship House
     Le Va
     Safer Aotearoa Family Violence Prevention Network
     Shakti Community Council Incorporated
     Vaka Tautua - Elder Abuse
     Women's Refuge

Grandparents Raising Grandchildren
     Grandparents Raising Grandchildren Trust NZ

Health Promotion and Screening (Diabetes Screening)
     Age Concern – Physical Activity and Nutrition Programmes
     Asthma NZ
     Bowel Screening
     Breast Screening
     Cervical Screening
     Family Planning
     Heart Foundation – Pacific Heart Beat
     Living Smoke Free Services – CMH
     McCosh Trust
     Plunket Before School Checks (B4SC)

Homeless Support
     Kahui Tu Kaha
     Link People

                                                                5|Page
Housing
     Belong Aotearoa
     Budgeting and Family Support Services
     CNSST Foundation
     Habitat for Humanity Auckland
     Kootuitui ki Papakura
     Link People Auckland
     Mahitahi Trust
     Papakura Marae
     Pathways Health (some services require secondary referral)
     Shakti Community Council Incorporated
     Vaiola Pacific Island Budgeting Services

Refugees and Immigrants
     Belong Aotearoa
     Refugees as Survivors
     Shakti Community Council Incorporated

Maaori Health Providers
     Counties Manukau District Health Board – Kaumatua / Kuia and Maaori Cultural Advise
     Kootuitui ki Papakura
     Mahitahi Trust
     Manurewa Marae Te Manu Aute Whare Oranga
     Papakura Marae
     Safe Network
     Te Oranga Kaumatua Kuia Disability Support Services Trust
     Whirinaki Child, Family and Youth Mental Health

Mental Health and Wellness
     Anxiety Trust NZ
     Asthma NZ
     CareNZ Manaaki Aotearoa
     Changing Minds
     Clinical Advisory Services Aotearoa
     DRIVE Consumer Direction Counties Manukau
     Ember Services Limited – Puna Whakataa Mahi Marumaru
     Ember - Mental Health and Addictions Services
     Emerge Aotearoa (Secondary Referral only)
     Geneva Elevator Employment Services
     Grow NZ Inc.

                                                                                           6|Page
Kahui Tu Kaha
     Le Va
     MahiTahi Trust (some services require Secondary Referral)
     Odyssey
     Pathways Health (some services require Secondary Referral)
     Penina Trust
     Recovery International NZ
     Refugees as Survivors
     Safe Network
     Supporting Families in Mental Health
     Turuki Health Care – Family Start
     Vaka Tautua
     Werry Workforce Wharaurau – do not work directly with the community
     Whirinaki Child, Family and Youth Mental Health

Older People
      Age Concern
      Boomer Business Community Shed
      CommuniCare
      Papakura Marae
      Shanti Niwas Charitable Trust
      Te Oranga Kaumatua Kuia Disability Support Services Trust
      Vaka Tautua (Pacifica)

Pasifika Health Providers
      Affirming Works Limited
      Heart Foundation – Pacific Heartbeat
      Le Va
      Mangere East Family Service Centre
      Safe Network
      Turuki Health Care – Family Start
      Vaka Tautua
      Vaiola Pacific Island Budgeting Services
      Whirinaki Child, Family and Youth Mental Health

Peer Support

      CareNZ Manaaki Aotearoa
      Changing Minds
      DRIVE Consumer Direction Counties Manukau
      Grandparents Raising Grandchildren Trust NZ
      Pathways Health
      Recovery International of NZ

                                                                           7|Page
Rainbow Services

      Kahui Tu Kaha
      Kidz First Centre for Youth Health
      Rainbow Youth

Suicide Prevention
      Clinical Advisory Services Aotearoa
      Lifeline
      Le Va

Support for People Transitioning from Corrections
      Family Works Northern
      Friendship House
      Vaiola Pacific Island Budgeting Services

Transgender
      Kidz First Centre for Youth Health
      Rainbow Youth

Victim Support
      Victim Support
      Women's Refuge

Violence Prevention
      Le Va
      Victim Support
      Women's Refuge

                                                    8|Page
Name of Organisation   Affirming Works Limited
Key Contact            Ann-Helen Nu'uali'itia

Telephone              09 276 6538

Email                  a-w@affirming.org.nz or ann-helen@affirming.org.nz

Website                www.affirmingworks.org.nz

Physical Address       81 Nikau Road, Otahuhu, Auckland

Services Offered            Tupuanga Junior Wellbeing Programme – Mentoring programme for primary
                             and intermediate school aged kids with opportunity in holiday breaks as well.
                            Power Up Stations connects - Provides community support for National
                             Certificate of Educational Achievement (NCEA) and parent engagement for
                             educational success.
                            Kainga Tu'umalie – Faith-based Tongan - Ethnic specific Family Violence
                             Programme, though there are developments with other pacific languages and
                             denominations.
                            Young Free Pasifika – Females-specific, aged between 14-24 years hosted at a
                             one-day conference that empowers Pasifika youth to be future leaders
                             through the performing arts.
                            Young Free Warriors - Male-specific, aged between 14-24 years hosted at a
                             one-day conference that empowers Pasifika youth to be future leaders
                             through the performing arts.
                            Faith2Move Mountains Fono – One-day professional development purposed
                             for various stakeholders from practitioners and researchers to church and
                             community leaders that work alongside pacific families and communities.
                             Those will be supported to develop their own faith-based programmes to
                             bring healing to their communities.
                            Pacific Youth Transition – Referrals through Oranga Tamariki.
                            Community Café Tautua – Youth training programme that utilises various
                             social enterprises to teach leadership and self-worth through practical service
                             in a café setting and complimentary leadership modules.

Operating Hours             Monday to Friday 9.00am - 4.00pm
                            Selected Weekends (Kainga Tu'umalie Family Violence Programme)

Cost                   Yes

Languages              English, Tongan, Samoan

Site of Services       Office base, our Community Cafes (Social Enterprises in Mangere Arts Centre,
Offered                Otahuhu, Otara and Greenlane Parenting Place) and church/community groups

Referral               N/A

                                                                                                 9|Page
Name of Organisation    Age Concern

Key Contact             Melanie Jaggs

Telephone                  09 279 4331 Ext. 800
                           Melanie - M: 027 380 0034

Email                   admin@accm.org.nz

Website                 https://www.ageconcernauckland.org.nz

Physical Address        Cambria Park Homestead, 250 Puhinui Road, Papatoetoe, Auckland

Services Offered        Health promotion presentations/Interactive activities:
                         Falls Prevention - Positive Steps/Steady Steps
                         Nutrition - Seniors Eating Well/Nutrition in a Nutshell
                         Housing - The Right Place for Me/My Home, My Choices
                         Safety - Scam Alert!/Spring into Safety
                         Road Safety - Staying Safe (Mature driver refresher)
                         Future Planning - EPOA and Wills/Advance Care Planning /Preparing for
                           Bereavement
                         Mental Health - Down but not Out/Sleeplessness and Stress

                        Other services include:
                         Supports for Super Seniors Accredited Visiting
                         Elder Abuse Response and Education
                         Handyman Fieldworker
                         Counsellor
                         Community Strength and Balance Programmes

Operating Hours            Monday to Thursday 9.00am - 4.00pm
                           Friday 9.00am - 1.00pm
                           Can include weekend work (subject to type of service and availability of
                            facilitator)

Cost                       Donation for Positive Ageing programmes
                           Cost for Triple A Programme (Retirement Planning)
                           Contact Alexis Sawyers AlexisS@ageconak.org.nz

Languages               Facilitators open to working with interpreters

Site of services offered At a variety of venues throughout the Counties Manukau area. Can offer services
                         at community settings

Referral                https://www.ageconcernauckland.org.nz/submit-referral

                                                                                              10 | P a g e
Name of Organisation   Anglican Trust for Women and Children

Key Contact            N/A

Telephone              09 276 3729

Email                  info@atwc.org.nz

Website                https://atwc.org.nz/

Physical Address       St Mary's Family Centre, 10 Beatty Street, Otahuhu, Auckland

Services Offered          Pre-school Education
                          Counselling Services
                          Mellow Parenting
                          Social Work Services

Operating Hours        Monday to Friday 8.00am - 4.30pm

Cost                      Costs for counselling services
                          Other services are free

Languages              We have a diverse staff with various languages available

Site of Services       Services delivered in home settings, schools, pre-schools and community houses
Offered

Referral               https://atwc.org.nz/family-start-referral-form/

                                                                                           11 | P a g e
Name of Organisation   Anxiety Trust NZ

Key Contact            N/A

Telephone                 09 846 9776 (Open Tuesday – Saturday, including late nights)
                          0800 268 4389 (24/7 Helpline)

Email                  reception@anxiety.org.nz

Website                https://www.anxiety.org.nz/

Physical Address       77 Morningside Drive, St Lukes, Auckland

Services Offered          Education and assistance for anxiety disorders and related issues
                          Non-acute specialist mental health community services

Operating Hours           Monday to Friday 8.30am - 5.00pm
                          Services offered after 5.00pm – 3 times per week
                          Some services offered on a Saturday

Cost                   Free

Languages                 English
                          Chinese
                          Portuguese

Site of Services       Organisation and community setting (dependent upon services provided)
Offered

Referral               https://www.anxiety.org.nz/family-whanau-referral-form

                                                                                               12 | P a g e
Name of Organisation   Asthma NZ

Key Contact            N/A

Telephone                 0800 227 328
                          09 623 0236

Email                  anz@asthma.org.nz
                       reception@asthma.org.nz

Website                https://www.asthma.org.nz/

Physical Address       581 Mt Eden Road, Mt Eden, Auckland (Asthma NZ – Auckland Region covers all
                       of Auckland from Warkworth to Pukekohe)

Services Offered          Provide education, training and support to anyone with Asthma and/or COPD
                           (Chronic Obstruction Pulmonary Disease)
                          Visit patients where they need us, when the need us
                          Support schools by providing education for staff, students and Whaanau
                          Assist with the development of Asthma Management Policies and are only too
                           happy to participate in school events
                          Have a mobile unit that we can bring into the school if a room is not available
                          Provide education to health professionals. We deliver 4 Asthma Education
                           workshops a year from our Mt Eden offices, and 2 COPD education workshops
                           Our Senior Nurses work in support of Primary and Secondary care providers –
                           and happy to provide onsite support where needed
                          Work with organisations to assist in the development of Occupational Asthma
                           Management Policies, training, support and spirometry are services we can
                           provide

Operating Hours        Work with patients to identify a suitable time for them

Cost                   Free

Languages                 English
                          Have the ability to bring in translators for any patient that requires/requests it

Site of Services       Travel to where the patient needs us - home, work, marae, community centre,
Offered                medical facility or sports club

Referral               Anyone can refer to us:
                       Patients, Community Support Teams and Health Professionals can call
                       0800 number or visit our website www.asthma.org.nz

                                                                                                13 | P a g e
Name of Organisation   Auckland Botanic Gardens

Telephone              09 267 1457

Email                  botanic.gardens@aucklandcouncil.govt.nz

Website                www.aucklandbotanicgardens.co.nz/visit-us/

Physical Address       102 Hill Road, Manurewa, Auckland

Services Offered          Regular events, depending on the season - Look out for this on the website

                          Every Wednesday a walk around the gardens – this is usually an hour long and
                           people can come for as much of the walk as they would like. This is a free
                           activity.

                          Wheelchair accessible paving.

Operating Hours        Season dependent

Cost                   Free, although some events may have a cost attached

Languages              English
                       Bookings can be made in Samoan, Mandarin, Cantonese, Hindi

Site of Services       102 Hill Road, Manurewa, Auckland
Offered

Referral               N/A

                                                                                            14 | P a g e
Name of Organisation   Belong Aotearoa (Formerly known as Auckland Regional Migrant Services)

Telephone              09 625 2440

Email                  reception@belong.org.nz

Website                www.belong.org.nz

Physical Address       Level 2, 8 Virginia Avenue East, Eden Terrace, Auckland

Services Offered       We are a specialist settlement agency that focuses on addressing the root and
                       systemic causes of disparities and barriers to successful settlement and
                       integration for newcomers

                          WISE Collective – Empowers migrant and refugee background women
                           through building connections, skills and experiences that provide
                           opportunities for enterprise
                          Safari Multicultural Playgroup – Support migrant and refugee background
                           parents (mothers mainly) and pre-school aged children to gain skills, info and
                           experiences to support parenting and general settlement
                          Settlement support workshops – Covering a range of topics such as job
                           search, housing and immigration

                       Most of our work is around systemic change so involves research, convening,
                       innovation, embed, collaboration, advising and influencing policy that support
                       belonging and inclusion

Operating Hours        Monday to Friday 9.00am - 5.00pm

Cost                   Our current services are free for newcomers

Languages              English

Site of Services       Varied as initiatives delivered across Auckland
Offered

Referral               No referrals required

                                                                                              15 | P a g e
Name of Organisation   Boomer Business Community Shed

Key Contact            Anita Curlett

Telephone                 09 269 4080
                          021 507 361

Email                  Anita.curlett@mbct.org.nz

Websites               www.beautifulmanukau.org.nz

Physical Address       38 Holmes Road, Manurewa, Auckland

Services Offered       The Manukau Beautification Charitable Trust promotes supports and undertakes
                       programmes, actions and initiatives to beautify Auckland.
                       We achieve this with the help of Auckland Council and the community, including
                       local businesses, schools, community groups and individuals. We enjoy the
                       support of volunteers who work with us to enrich the living environment of
                       Auckland's southern region.

                       Services offered:
                        Computer classes
                        Sewing and quilting sessions
                        Space with a fully equipped craft room, semi commercial kitchen, wood-work
                          shed, engineering room, technology area, community garden

Operating Hours           Monday to Friday 9.00am – 12.30pm
                          Computer classes – Tuesday and Friday 9.30am
                          Sewing and quilting – Friday 9.30

Cost                   Free

Languages              English

Site of Services       38 Holmes Road, Manurewa, Auckland
Offered

Referral               N/A

                                                                                          16 | P a g e
Name of Organisation   Bowel Screening Counties Manukau

Key Contact            Hasitha Samarasinha

Telephone                 National Bowel Screening Programme: 0800 924 432
                          Manukau Super Clinic: 09 250 8091

Email                  BowelScreening@middlemore.co.nz

Websites               https://www.healthpoint.co.nz/public/gastroenterology-hepatology-
                       liver/counties-manukau-health-bowel-screening/

Physical Address       Main address:
                       Manukau Super Clinic Bowel Screening Rooms (upper floor), 901 Great South
                       Road, Wiri, Auckland

Services Offered          The National Bowel Screening Programme offers free two-yearly screening to
                           eligible participants
                          The test is simple and clean, and you do it at home

Operating Hours        Manukau Super Clinic
                       Monday to Friday 8.30am – 4.30pm

Cost                   Free

Languages              Bookings can be made in Samoan, Mandarin, Cantonese and Hindi

Site of Services       Colonoscopy services offered at Manukau Surgery Centre through the Counties
Offered                Manukau Gastroenterology Department.

Referral               N/A

                                                                                           17 | P a g e
Name of Organisation   Breast Screening Counties Manukau

Key Contact            Janice Miller

Telephone                 Breast Screen Aotearoa Freephone: 0800 270 200
                          Manukau Super Clinic: 09 250 8000

Email                  bscm@middlemore.co.nz

Website                https://countiesmanukau.health.nz/our-services/womens-health/breastscreen-
                       counties-manukau/

Physical Address       Main address: Manukau Super Clinic Breast Screening Rooms (upper floor),
                       901 Great South Road, Wiri, Auckland

Services Offered          Breast Screen Aotearoa (BSA programme) offers free two-yearly screening
                           mammograms to eligible women
                          Mobile Unit Screening Service

Operating Hours        Manukau Super Clinic
                        Monday to Wednesday and Friday 8.30am - 4.00pm
                        Thursday 8.30am - 6.30pm
                        Saturday 8.30am -12.00pm
                        Other locations operating hours vary

Cost                   Free

Languages              Bookings can be made in Samoan, Mandarin, Cantonese, Hindi

Site of Services          Mercy Radiology
Offered                   Mangere Health Centre
                          Auckland Radiology Group Howick
                          Pukekohe. Manukau Super Clinic

Referral               N/A

                                                                                          18 | P a g e
Name of Organisation   Budgeting and Family Support Services

Key Contact            N/A

Telephone              09 275 2266

Email                  enquiries@mangerebudgeting.org.nz

Website                www.mangerebudgeting.org.nz

Physical Address       59b Mahunga Drive, Mangere Bridge, Manukau City, Auckland

Services Offered          One on one budgeting
                          Financial Literacy programmes
                          Housing Advocacy

Operating Hours        Monday to Friday 9.00am – 4.00pm

Cost                   Free only if residing within Otara, Mangere or Tuakau

Languages              English and Sign Language

Site of Services       Organisation site
Offered

Referral               N/A

                                                                                   19 | P a g e
Name of            CareNZ Manaaki Aotearoa
Organisation

Key Contact        Linda Poynton

Telephone          0800 682 468

Email              auckland@carenz.co.nz

Website            www.carenz.co.nz

Physical Address   521 Great South Road, Manukau, Auckland

Services Offered      WRAP Groups
                      Individual Counselling (including mobile outreach)
                      Peer Support (including mobile outreach)
                      Impaired Driving Programme
                      Braveheart - for families or friends of methamphetamine users
                      Addiction, Wellness and Recovery Support

Operating Hours    Monday to Friday 9.00am – 5.00pm

Cost               Free if you reside within Counties Manukau District

Languages          English and Samoan (Driving Programme)

Site of Services      Primarily at organisation site
Offered               Available at community settings
                      Mobile outreach

Referral           N/A

                                                                                       20 | P a g e
Name of Organisation   Cervical Screening Counties Manukau

Key Contact            Janice Miller/ Meena Narang (CMDHB)

Telephone                 To make an appointment: 0800 729 729
                          To contact staff: 09 250 8097 or 09 250 8023

Email                  supporttoscreening@middlemore.co.nz

Website                For schedule of Mobile Smear clinics:
                       https://www.wons.org.nz/clinics/south-auckland/

Physical Address       Main address: Manukau Super Clinic Breast Screening Rooms (upper floor), 901
                       Great South Road, Wiri, Auckland

Services Offered          Regular free cervical smears
                          Mobile cervical screening unit

Operating Hours           Manukau Super Clinic
                           2nd Saturday of the month 8.00am – 12.30pm
                          Manukau Super Clinic
                           3rd Friday of the month 8.45am – 6.45pm
                          Mangere Community Centre
                           Tuesday fortnightly 8.00am – 12.15pm
                          Otara Hub
                           Wednesday fortnightly 8.30am – 1.00pm
                          Botany Super Clinic
                           Once a month 2.00pm – 6.45pm

Cost                   Free

Site of Services          Manukau Super Clinic
Offered                   Mangere Community Centre
                          Otara Hub, Botany Super Clinic
                          Other locations with mobile screening unit (refer to online schedule)

Referral               N/A

                                                                                             21 | P a g e
Name of Organisation   Changing Minds

Key Contact            Ally Fagan, Operations Manager

Telephone              09 623 1762

Email                  operations@changingminds.org.nz

Website                https://changingminds.org.nz/

Physical Address       762 Mount Eden Road, Mt Eden, Auckland

Services Offered           Advocacy
                           Family/Whaanau Support
                           Community Hub that provides information, support, safety, advice and
                            activity around health and social issues which impact mental health
                           They help direct people to the right place where they can get help
                           Changing Minds is training and growing a network of leaders to use their
                            personal lived experience of mental distress and recovery to inspire others
                            and create change in their communities

Operating Hours        Monday to Friday 9.00 – 4.30pm

Cost                   No

Languages              English

Site of Services       Organisational location
Offered

Referral               Contact Mind and Body on:
                        Auckland - 09 630 5909 Ext. 821
                        Christchurch - 03 377 1818 Ext. 851

                       Mention that you would like to access the Whāriki Hauora/ Wellbeing in
                       Performance fund for Peer Support Sessions

                                                                                              22 | P a g e
Name of Organisation   Christians Against Poverty NZ

Key contact            N/A

Telephone              0508 227 111

Email                  info@capnz.org

Website                http://www.capnz.org/

Physical Address       A variety of churches in the Counties Manukau area provide these services.

Services Offered          Debt Counselling (for those with unmanageable debt)
                          Job Club (for those who are seeking support to employment)
                          Life Skills courses (to equip people with the ability to thrive no matter their
                           income)
                          Release Groups (support to overcome life-effecting habits)
                          CAP Money (a course to help people learn how to build and maintain a
                           sustainable budget)

                       These services are offered through local church partners

Operating Hours           Monday to Friday 9.00am – 5.00pm (Office hours)
                          Services dependent on Church providers

Cost                   Free

Languages              English

Site of Services       Local Churches or Community Houses
Offered

Referral               N/A

                                                                                                23 | P a g e
Name of Organisation   Clinical Advisory Services Aotearoa

Key Contact            N/A

Telephone              0800 448 908

Email                  contact@casa.org.nz

Website                https://www.casa.org.nz/

Physical Address       N/A

Services Offered          Community Postvention Response Services (CPRS) who work directly with
                           representatives from community agencies when there is a suicide cluster
                           occurring
                          Typically works with local DHB suicide prevention co-ordinators
                          Provide training in suicide prevention and postvention targeted to
                           organisations specific needs

Operating Hours        Monday to Friday 8.00am – 5.00pm

Cost                   Free

Languages              English, but have staff that can speak other languages

Site of Services       Community settings
Offered

Referral               N/A

                                                                                           24 | P a g e
Name of Organisation   CNSST Foundation

Key Contact            Jenny Wang

Telephone              09 570 1188

Email                  info@cnsst.org.nz

Website                www.cnsst.org.nz

Physical Address       Main office: 15 Clifton Court, Panmure, Auckland

Services Offered       Social services
                        Professional social work and counselling
                        Employment and enterprise services to both job seekers and employers
                        Maternity health support service
                        Asian cultural and festival events
                       Education
                        NZQA approved PTE and provides tertiary education to both international and
                           local students
                        Employment coaching and vocational training such as MYOB and Xero courses
                        The English and Kiwi culture programme for newcomers
                        Holiday programme, Chinese language and cultural training and afterschool
                           programme for local young people at our 6 cultural learning centres
                        Social housing
                        Approved social housing provider and partnership with HUD to provide a
                           social housing apartment "CNSST Kotuku House" for local senior migrants
                           with wrap-around services
                        Social Enterprise Community Services
                        NZIS Licenced Immigration Consultant Services
                        Qualified Translation Services
                        Overseas Study Tour

Operating Hours           Monday to Friday 9.00am – 5.00pm
                          Evening and weekend services provided

Cost                   Free and lower price for some programmes

Site of Services       Services delivered: Home settings, main campus and a variety of locations across
Offered                Auckland including community halls

Referral               http://www.cnsst.org.nz/services/social-services/social-work-services-
                       counselling/referral-enquiry-form/

                                                                                            25 | P a g e
Name of Organisation   CommuniCare

Key Contact            Janferie Bryce-Chapman

Telephone              09 631 5968

Email                  office@communicare.org.nz

Website                https://www.communicare.org.nz/

Physical Address       Head Office: 14 Erson Avenue, Royal Oak, Auckland
                       Friendship Centres for South Auckland
                        Mangere/Otahuhu Netball Centre - 1 Court Town Close, Mangere
                        St Andrews Presbyterian Church Hall - 150 Great South Road, Manurewa
                        Methodist Church Hall - Kolmar Road, Papatoetoe
                        Baptist Church Hall - 44 Clevedon Road, Papakura
                        Howick, Pakuranga and Pukekohe
                        Refer to website for more Friendship Centre locations

Services Offered          Social Support for Older People
                          21 Friendship Centres across West, Central, South and East Auckland
                          Field Officers
                          Speakers, Entertainment and Activities
                          Exercise programmes
                          Total Mobility Assessment
                          Education and training (Speakers invited)
                          Cultural Support
                          Craft therapist

Operating Hours        Monday to Thursday 9.30am - 12.30pm

Cost                   $20 Annual membership and $6 per session
                       (Includes morning tea and light lunch)

Languages              English (Some centres can help with other languages)

Site of Services       At Friendship Centres and main office
Offered

Referral               https://www.communicare.org.nz/referrals/

                                                                                           26 | P a g e
Name of Organisation   Counties Manukau District Health Board

DHB Contacts              Kaumatua Counties Manukau - Teteira Rawiri
                          Kuia Counties Manukau - Whaea Taui Thompson

Key Contact            Teteira Rawiri

Telephone              021 560 838

Email                     Teteira Rawiri - teteira.rawiri@middlemore.co.nz
                          Kaumatua Service - kaumatua@middlemore.co.nz

Website                https://cmhealth.hanz.health.nz/MaaoriHealth/Maaori%20Health%20Services/P
                       ages/Kaumatua-and-Kuia.aspx

Physical Address       Middlemore Hospital, 100 Hospital Road, Otahuhu, Ko Awatea Centre

Services Offered       In our service we offer Maaori cultural advise, which we give support on all
                       matters pertaining to all things Maaori. Counties Manukau values are what we
                       work with ensuring that all people are safe. That all positive outcomes are met.
                       Manakitanga - Kind
                       Whakawhanaungatanga - Valuing everyone
                       Kotahitanga - Together
                       Rangatiratanga – Excellent

Operating Hours           Monday to Friday 7.00am – 3.00pm
                          If Kaumatua and Kuia are required outside this hours, it will be discussed
                           prior to acceptance

Languages              Maaori and English

Site of Services       Ko Awatea Centre – Located in the Innovation Hub
Offered

Referral                  Kaumatua request form which we encourage every to use. Must be filled out
                           with request sent to Kaumatua / Kuia
                          To arrange an appointment or a calendar invite please contact
                           kaumatua@middlemore.co.nz

                           Kaumatua and Kuia
                           Request Form.docx

                                                                                              27 | P a g e
Name of Organisation   DRIVE Consumer Direction Counties Manukau

Key Contact            Edith Moore, Denise Omar and David Cutten

Telephone              09 263 6508

Email                  hello@drivedirection.org.nz

Website                http://drivedirection.org/drive/

Physical Address       28C Lambie Drive, Papatoetoe, Auckland

Services Offered          Mental health and Addictions services promotion
                          Support for personal and professional development (offering free
                           professional development courses)
                          Recovery college
                          Liaison service between other mental health/addiction providers
                          Mental Health and addictions promotion (presentations)
                          Network meetings with mental health and addiction providers (held every
                           2 months)
                          Mental Health and AOD Forums
                          Provision of consumer voice and input into Mental Health and Addictions
                           sector and community

Operating Hours        Monday to Friday 8.30am – 4.30pm

Cost                   Free

Languages              English

Site of Services       DRIVE office, Level 1, 28C Lambie Drive, Manukau, Auckland
Offered

Referral               N/A

                                                                                          28 | P a g e
Name of Organisation   Ember Mental Health and Addiction Services

Key Contact            Toni-Anne Matara

Telephone              09 523 2790

Email                  reception@ember.org.nz

Website                http://www.ember.org.nz

Physical Address       21A East Street, Papakura, Auckland

Services Offered          Community Support Service – responsible for engaging and supporting clients
                           with mental illness to live independently in the community of their choice
                          Personal Focus- provides a variety of skill based group programmes that
                           promote life skills, community integration and preparation for employment
                           for people who have experienced mental ill health
                          Community participation - customised one on one support for people who
                           want to overcome barriers to education, employment and /or participation in
                           the wider community
                          Community living service – responsible for engaging and supporting clients
                           with a mental illness, who have high and complex needs. The aim is to
                           engagement of clients into their chosen community which will enable them to
                           achieve to their fullest potential (intense homelessness and mental health)
                          Work focus supported employment - helping people who have experienced
                           mental illness find and maintain a job

Operating Hours           Monday to Friday 8.00am – 4.30pm
                          Community living services and community support services until 8.00pm

Cost                   Free

Languages              English

Site of Services       Community settings
Offered

Referral                  https://ember.org.nz/referral-form/
                          Some services require a secondary referral

                                                                                          29 | P a g e
Name of            Ember Services Limited - Puna Whakataa / Mahi Marumaru
Organisation

Key Contact        Administration Email - reception@connectsr.org.nz

Telephone          09 443 3700

Email              reception@ember.org.nz

Website               www.ember.org.nz
                      https://www.healthpoint.co.nz

Physical Address   28D Lambie Drive, Papatoetoe, Auckland

Services Offered   Ember Services Limited, offers a wide range of mobile and residential services to
                   people experiencing mental health and addiction issues across Auckland

Operating Hours    Residential services staffed 24/7

Cost               N/A

Languages          English

Site of Services   Residential and/or community setting
Offered

Referral           https://ember.org.nz/referral-form/

                                                                                          30 | P a g e
Name of Organisation   Emerge Aotearoa

Key Contact            Raj Sodhi

Telephone              09 265 0255

Email                  info@emergeaotearoa.org.nz

Website                www.emergeaotearoa.org.nz

Physical Address       320 Ti Rakau Drive, Botany Downs, Auckland

Services Offered          Mental wellness and AOD services
                          Multiple programmes offered including adult mobile service

Operating Hours           Monday to Friday 9.00am – 5.00pm
                          Some services operate 24/7

Cost                   N/A

Languages              Some staff members are bilingual for the commonly spoken languages in CM

Site of Services       Residential or community settings
Offered

Referral               Secondary referral only

                                                                                        31 | P a g e
Name of          Family Planning
Organisation

Key Contact      N/A

Telephone           Papakura - 09 298 4608
                    Manukau - 09 263 760

Email            national@familyplanning.org.nz

Website          http://www.familyplanning.org.nz/

Physical            Papakura - Trust Arcade, 169 Great South Road, Papakura, Aucklnad
Address             Manukau - Level 3, Westfield Shopping Centre, 2 Manukau Station Road, Manukau
                     City, Auckland

Services Offered    Sexual and reproductive health services
                    Contraception, emergency contraception, testing and treatment for sexually
                     transmissible infections, pregnancy testing and referral, cervical screening and other
                     sexual and reproductive health issues

Operating        Papakura
Hours             Monday 8.30am - 5.00pm (Drop-in hours 8.30am - 12.50pm)
                  Tuesday 8.30am - 4.30pm (Drop-in hours 9.30am - 12.50pm)
                  Wednesday 8.30am - 5.00pm (Drop-in hours 8.40am - 12.40pm)
                  Thursday 8.30am - 5.00pm (Drop-in hours 9.40am - 12.40pm)

                 Manukau
                  Monday 8.30am - 5.00pm (Drop-in hours 9.00am - 4.30pm)
                  Tuesday 8.30am - 5.00pm
                  Wednesday 8.30am - 5.00pm
                  Thursday 8.30am - 6.30pm (Drop-in hours 8.40am - 1.30pm)
                  Friday 8.30am - 5.00pm
                  Saturday 9.00am - 1.00pm (Drop-in hours 11.00am - 12.30pm)

Cost                Under 22 years: Free
                    Community Services Card Holder (22 years and over): $5
                    Non-Community Services Card Holder (22 years and over): $32
                    Can be some other associated costs dependent on appointment type

Languages        Access to interpreters

Referral         IUD GP
                 https://www.familyplanning.org.nz/media/302977/iud-gp-referral-form-nov-2016.pdf
                 IUS GP
                 https://www.familyplanning.org.nz/media/302976/ius-gp-referral-form-nov-2016.pdf
                 Abortion
                 https://www.familyplanning.org.nz/clinics/services/abortion-referral

                                                                                               32 | P a g e
Name of Organisation Family Success Matters

Key Contact         N/A

Telephone              09 252 0197
                       0800 3267 8278

Email                  Reception: receptionist@fsm.org
                       Referrals: referrals@fsm.org.nz

Website             www.fsm.org.nz

Physical Address    11 Dalgety Drive, Wiri, Auckland

Services Offered       Family Start Programme - an intensive, home based support service for
                        families with high needs with a child under 12 months of age or the Mother
                        is pregnant
                       Fathers For Families – Strengthening men to become better fathers,
                        grandfathers and husbands/partners
                       Incredible Years – an internationally acclaimed programme that helps
                        parents identify and manage children's behaviours

Operating Hours        Monday to Friday 8.30am - 5.00pm
                       Some Fathers for Families courses are offered in the evening and weekends

Cost                Free

Languages           English

Site of Services       Family Start programme is at 11 Dalgety Drive, Wiri and transport is
Offered                 provided
                       The Fathers for Families programme is offered at different venues in
                        Manukau and Franklin and transport is provided

Referral            https://www.surveymonkey.com/r/XPSVDJM

                                                                                          33 | P a g e
Name of Organisation   Family Works Northern

Key Contact            N/A

Telephone              09 269 1009

Email                  Admin.tehononga@fwn.org.nz

Website                https://www.familyworksnorthern.org.nz/

Physical Address       10 Mahia Road, Manurewa, Auckland

Services Offered          Counseling
                          Social work support
                          Support in schools
                          Family mediations
                          Budgeting Services
                          Family harm assistance
                          Out of Gate service (reintegration from prison)

Operating Hours        Monday to Friday 8.30am – 5.00pm

Cost                   Free

Languages              Number of languages spoken across staff employed

Site of Services       Organization and community setting
Offered

Referral               https://familyworkscentral.org.nz/make-a-referral/

                                                                             34 | P a g e
Name of Organisation   Friendship House

Key Contact            N/A

Telephone              09 262 2322

Email                  Info@friendshiphouse.org.nz

Website                http://www.friendshiphouse.org.nz/

Physical Address       20 Putney Way, Manukau, Auckland

Services Offered          Counselling
                          Educational programmes
                          Family violence
                          Legal/civil information and support
                          JP services
                          Advocacy services

Operating Hours           Monday to Tuesday 8.00am – 4.00pm
                          Wednesday 9.30am – 4.00pm
                          Thursday to Friday 8.00am – 4.00pm

Cost                      Service charges based on affordable sliding scale and patient personal
                           circumstances
                          Some services funded if criteria met

Languages              English, Maaori, Hindi, Punjabi, Samoan and Tongan

Site of Services       Organization and community settings
Offered

Referral               To make a referral please email: socialpractice@friendshiphouse.org.nz

                                                                                            35 | P a g e
Name of Organisation   Geneva Employment Services

Key Contact            N/A

Telephone              Free phone 0508 353 828

Email                  enquiries@genevaelevator.co.nz

Website                www.genevaelevator.co.nz

Physical Address       Head Office - 9 Druces Road, Wiri, Auckland

Services Offered          Between 16 and 64 living in the greater Auckland area (Pokeno to Orewa)
                          Living with a disability or health condition likely to affect him/her for a
                           minimum of 6 months. Any disability and health condition considered
                           including, mental health, physical, sensory and intellectual. Should clients
                           present with barriers that we feel would be better supported by another
                           provider specialist provider we will refer on
                          Criminal convictions discussed on case by case basis
                          Clients must be able to pass alcohol and drug test
                          Need to have a phone or reliable means of contact
                          Client should want employment as the next step. Clients are committed to
                           seeking employment of 5 or more hours of work per week
                          A client's interaction with our service will include one on one job search
                           and/or group activity, support to attend interviews and navigating
                           employment. Once employed has commenced support will be based on an
                           individualised plan meeting their needs and that of the employer if
                           appropriate
                          Can support clients for up to 12 months with their job search and once
                           employed will support them for a minimum of 12 months

Operating Hours        Monday to Friday 8.00am – 4.30pm (One-off exemptions may be considered)

Cost                   No, service is funded by Ministry Social Development (MSD)

Languages              English and NZSL (New Zealand Sign Language)

Site of Services          Geneva offices - 13 Coyle Street Sandringham or at 59 Druces Road, Wiri
Offered                   Clients can be met at Work and Income sites, local libraries or Café's or other
                           Community shared spaces
                          Our teams are mobile and are provided with company cars
                          We do not visit clients in their homes

Referral                  Clients or their families can refer clients directly to us
                          Referrals are also made by Work and Income or other service providers

                                                                                               36 | P a g e