THURSTONLAND CRICKET CLUB - Founded: 1874 Huddersfield Central League
If your browser does not support JavaScript, please read the page content below:
THURSTONLAND CRICKET CLUB - Founded: 1874 Huddersfield Central League
THURSTONLAND CRICKET CLUB Founded: 1874 Huddersfield Central League Development Plan 2005 - 2010 Marsh Hall Lane Thurstonland Huddersfield West Yorkshire Version 6.0 June 2010 Author Lee Booth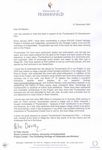 THURSTONLAND CRICKET CLUB 01 Contents 02 Statement by the Chairman and Secretary 03 Pictorial Tour of the Club 05 Brief Club History 07 Club Structure 08 The Junior Section 09 Other Community Use 10 Volunteering 11 Promoting the Club 13 Project 1 - Clubhouse Roof - Project Completed 14 Project 2 - ECB Child Welfare Compliance / Club Mark 16 Project 3 - Pavilion Renovations 18 Project 4 - Improving Toilet Facilities - Project Completed 19 Project 5 - Improving Links with Local Schools (Under 9s Cricket Festival) - Project Completed 21 Project 6 - Developing an Under 11 Cricket Team - Project Completed 22 Project 7 - Raising the Standard of Coaching and Coaching Equipment 23 Project 8 - Purchasing Sight Screens - Project Completed 25 Project 9 - Improving Disabled Access 26 Project 10 - Paved Seating Area 28 Project 11 - New Club Gates 29 Project 12 - Kitchen Renovations 30 Project 13 - Improving Drainage 32 Project 14 - All Weather Practice Facility 34 Project 15 - Purchase a Bowling Machine Appendix A - Club Constitution Appendix B - Club Accounts Appendix C - Letters of Support Appendix D - Cost Statements Thurstonland Cricket Club Development Plan 2005 - 2010 Page / 01 of 34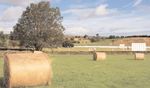 THURSTONLAND CRICKET CLUB It is remarkable that the club has continued without a break for all that time based in a village which today has a population of around 300, a figure which will not have been a great deal higher at any point in the past. Statement by the Chairman and Secretary The current players, officials and committee members of the club are proud of the fact that we are continuing the rich traditions of a club founded in very different social circumstances by local cricket enthusiasts in 1874. It is remarkable that the club has continued without a break for all that time based in a village which today has a population of around 300, a figure which will not have been a great deal higher at any point in the past.
A short centenary history, published in 1974, outlined key milestones in club affairs and this is currently being updated for inclusion on our website. Although fund raising is still not easy for a small club, the determined hard work of members in less prosperous times has ensured that those of us involved in the early part of the 21st century can draw on a rich legacy and follow the example of those whose efforts have enabled the club to reach its present state. Many players are still local residents, or live just a short distance away, but several members do come from much further afield.
Whatever their individual residential circumstances, all are quickly aware of the close knit community spirit which is a strong characteristic of the club and often commented on by visiting teams and other guests. Newcomers are readily welcomed, quickly becoming part of the general friendly atmosphere fostered by the long term commitment of so many people. We received our fifteen minutes of fame in July 2005 when we were the focus for a programme about village cricket in the Open Country series on BBC Radio 4. Contact was made via a website supporting a local history project into the history of cricket In Huddersfield and Halifax and then via links to our own which has a wealth of information about the club, including our history, exhaustive statistics, photographs, copies of newsletters and regular match reports.
Throughout its existence the emphasis has, obviously, been on the playing of cricket but pride is taken in wider community links. The ground, the third in our history, has been in use since 1901 and is the venue in early July for the Village Gala. Funds raised benefit the club as well as the nearby St Thomas's Church and Thurstonland First School, and the Playgroup. Other teams hire the ground for Evening League fixtures or for friendly matches and, in recent years, a Huddersfield based athletics club, Longwood Harriers, has used our facilities to stage a 10k race in the locality. Our clubhouse has seen various celebratory events over the years and work is ongoing in maintaining our premises for the benefit of visitors and members alike.
Thurstonland CC's wooden pavilion dates from 1910 with a distinctive Edwardian frontage. Showers were added about twenty years ago although we are at an early stage of planning for its renovation, retaining some of its historic features. Current junior members are the future of the club and we place a great deal of emphasis on looking after them. A large proportion of our two senior teams is made up of current or former junior members but we encourage all comers of all abilities and hope to foster in them a desire for healthy competition, keeping reactions to victory and defeat in perspective.
Throughout the playing membership of the club we stress the importance of fair play, observing the rules and respecting the opposition and, very importantly, the officials.
Thurstonland Cricket Club Development Plan 2005 - 2010 Page / 02 of 34 Current junior members are the future of the club and we place a great deal of emphasis on looking after them.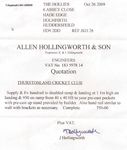 THURSTONLAND CRICKET CLUB Brief Club History by Andrew Pearson The Early Days Many of Thurstonland opponents in its earliest seasons survive today. This is no small tribute to the enthusiasm for the game of cricket in the Huddersfield area.
Indeed, if English cricket is strong when Yorkshire cricket is strong, surely Huddersfield has played a large part in keeping standards high in the county. The earliest traceable scorecard is one for a game on May 6th 1876 against New Mill. It was played at Thurstonland on the first of the three grounds the club has had during its existence. Today it is still possible to see where the square was on the field next to Willie Burgess's farm near the Rose and Crown off Hawcliffe Lane. It was not long before a move was made to the club's second ground at Disney's Field, situated near the road junction in the centre of the village.
This was the club's home until 1900 when the move was made to the present headquarters. Harris Thewlis was the chief figure involved in building the pavilion.
The new field and 'Charlie Mitchell's team' It was not all plain sailing after the move from Disney's Field. Much hard work had to be done on leveling the new ground and local figures such as Harry White, Ben Wood and the redoubtable Matthew Lockwood gave a great deal of help. The last named figure was, until World War II, largely responsible for the maintenance of the ground and any lively young Thurstonlander found larking about on the ground would be sure to get such a reprimand that a repeat performance was extremely ill advised. In addition, the Rev. Jerome, the local parson, was on several occasions able to give assistance with a wheelbarrow to move the large mounds of earth.
During the 1890's, Charlie Mitchell, founder of a local motor engineering firm, began to play for the club. Many people felt that he, perhaps, began to influence the playing personnel to such an extent that it almost became 'Mitchell's team' but undoubtedly at the turn of the century and up to the outbreak of war in 1914 several highly competent players turned out for the club.
At the A.G.M. of the Central League on February 25th 1919 it was resolved that Skelmanthorpe, Thurstonland and Broad Oak be admitted into the league on the payment of ten shillings. Fire at Gill's Joinery Shop Club finances were always a problem, particularly for those clubs which did not have a bar to boost takings. So in 1923 a fire at the local joinery works of Albert Gill was indeed a blow because inside was parked the waggonette which used to convey the team and its tackle to many of its matches. The fire occurred on the Monday morning, before the kit had been removed from the previous Saturday's match.
Several years of financial hardship followed and really it was only in the Diamond Jubilee year of 1934 that many debts were clear and the club was solvent once more. A debt of £50 was cleared then after the celebrations had come to a climax with a grand carnival on the cricket field with numerous sideshows. A profit of £33 accrued so, after a decade when the financial situation was rather precarious, relative affluence came to Thurstonland C. C. once more.
The Holden Cup, by now the first team's knock out trophy, was won in 1938 against Scholes on Skelmanthorpe's ground. Indeed 1938 almost brought the double but the club in a play off against another team new to the league, Penistone Y.S., were defeated. This was the nearest so far to being league champions and 1938 must have come as a welcome change after several lean years. Thurstonland Cricket Club Development Plan 2005 - 2010 Page / 05 of 34 Holden Cup Winners 1938 Allsop Cup Winners 1967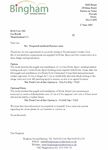 THURSTONLAND CRICKET CLUB The Post War Period The late fifties usually found the team occupying a respectable midtable position until 1959 saw relegation, along with Shelley, to Section 'B'.
Promotion was achieved in 1961 after being runners up to Holmbridge. Senior status was held until relegation in 1965. The best position reached was 4th in 1963 but Section 'B' was the club's home from 1966 apart from a single season in Section 'C' in 1973 when promotion was won easily at the first attempt following a poor season and eventual relegation the year before.
In 1967 when, although very much the underdogs in the final, the Allsop Cup, now the knockout trophy for Sections 'A' and 'B', was won in a game against Scholes. The team played away in each round: at Shelley in round one, at Cumberworth in round two and at Cartworth Moor's ground in the semi final against Holmbridge. After this triumph a less successful period on the playing field was to follow. The 1973 season saw the first team at its lowest ever place, in the Central League's third section, although promotion as champions came at the first attempt. The second eleven also struggled to win more than a handful of games but fortunes both on and off the field were about to change.
A tense victory by the seconds in the Tinker Cup final in 1978 brought the club its first trophy for eleven years and this was followed by five further successes in this competition up to 1998. The first team established itself in the league's second division, eventually winning promotion in 1980. Immediate relegation suggested we were not quite up to the demands of what in recent years has been called the Premier Section but a further second division championship in 1982 saw promotion once again and the 2006 season will be the club's twenty-fourth at our competition's highest level.
The league championship was won for the first time in 1987 to be followed by similar successes in 1996 and 2001.
We have also regularly featured in the top half of the table since the 1982 promotion. Cup triumphs for the first team saw a hat-trick of victories in the final from 1985-1987, the last of these bringing the glory of the cup and league double. During this period the second team played a couple of seasons in the second section, quite a contrast to its fortunes in the early 1970s, but has more recently settled in the third and fourth divisions (out of six) where the increasingly youthful team, often featuring six or seven players in their late teens or early twenties, is able to gain valuable experience.
The senior teams usually have anything between sixty and seventy percent of players who have started life at the club as juniors.
Key factors in this have been the formation of our Under 13s in 1982 and our Under 15s in 1988 to go with the junior team started in the 1960s. The aim is now to form an Under 11 team and to increase links with local junior schools by staging cricket festivals for Under 9s with the schools being encouraged to promote the game with club support. We are also endeavouring to boost the number of adult club members involved in coaching. The last three decades have also seen big changes off the field. The purchase of our own outfield mower in 1977 enabled us to dispense with local authority gang mowing and our heavy roller, bought in 1981, has improved the quality of the square.
The ground has seen league semi-finals and finals, schoolboy county games, representative fixtures featuring Huddersfield Joe Lumb teams, Central League representative elevens and benefit games for Yorkshire CCC stalwarts in the 1980s such as Geoff Cope, Barrie Leadbeater, Phil Carrick and Richard Lumb. Thurstonland Cricket Club Development Plan 2005 - 2010 Page / 06 of 34 Allsop Cup Winners 1986 League & Cup Winners 1987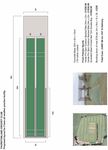 THURSTONLAND CRICKET CLUB The Junior Section The junior section was established with a single team in the early 1960s. This was followed in 1982 by the formation of an Under 13 team. The aim was to encourage younger cricketers to join the club. Associated with this were the establishment of closer links with local First and Junior schools and greater involvement from parents. The gap between this team and the Under 17s was felt to be too big and this led to the creation of an Under 15 side in 1988. All the teams play in the Huddersfield Junior Cricket League and well over half of the club's two senior sides are made up of current or former members of these teams.
Whilst the primary aim at junior level is to encourage participation, we have been greatly encouraged in recent seasons by successes on the field. The Under 13 team has been the winner of its section on three occasions since the late 1990s and this has been followed through at Under 15 level. First or second place in their section has been achieved on four occasions since 2000. There have also been appearances in cup finals and semi-finals with winning trophies twice being gained. The Under 17 team has also been amongst the leading teams in its section in this period and in 2007 lifted the prestigious Philip Oldfield Cup.
After fostering close relations with four local junior schools we felt able in 2007 to field teams at both Under 11 and Under 9 level. The Under 11s play in a structured league while the Under 9s take part in festival days spread out throughout the season. Thurstonland successfully hosted a festival day in 2008 and 2009 it is hoped that this will become an annual event. Each team is looked after by qualified coaches at the weekly practice sessions and the aim is to keep increasing the amount of help available from senior members and from parents. Between the 5 teams there will be a total of around 70 matches played in a typical season.
The club has a Child Protection Officer and the recommendations from the ECB regarding the welfare of children and young adults are followed in practice and supported by the necessary documentation. Thurstonland Cricket Club Development Plan 2005 - 2010 Page / 08 of 34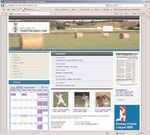 THURSTONLAND CRICKET CLUB Other Community Use Over many years the club has established links with adult activities in the wider community. These include events for members of the club and other sporting organisations in the locality. Brief details of these activities are outlined below: Village Gala - staged on the first Saturday in July, this is an event for people to come together to take part in traditional activities and to buy goods from a variety of stalls as well as enjoy entertainment from, for example, local brass bands.
Profits are shared between the cricket club, the First School, St Thomas's Church (Thurstonland) and the Playgroup.
Coffee mornings - as well as being informal social gatherings, they also raise funds for the club and nominated worthy causes. Darts and dominoes - during the winter the club is entered in a local Winter Games League which gives the opportunity for matches against similar neighbouring organisations as well as providing facilities for recreation and socialising for our own members. Use by other sporting organisations - for approaching twenty years, a team in the Huddersfield Evening League has hired the ground for its fixtures and, from time to time, occasional friendly games are staged by outside agencies.
In recent years a long established Huddersfield athletics club, Longwood Harriers, has staged an annual 10k race in midsummer, using cricket club facilities for changing and refreshment afterwards.
Representative cricket - in recent seasons the club has been host to games involving the Huddersfield Central League's Under 21 representative team and the Joe Lumb team for Huddersfield at Under 17 level. Huddersfield Central League - virtually every season the club is chosen to stage either one of the semi-finals or the final in the knock out competitions for first and second teams. Celebrations - there is also occasional use of the club for special landmark events which over the years have included retirement parties, birthday celebrations, wedding anniversaries and gatherings at Christmas and other significant dates in the calendar.
Thurstonland Cricket Club Development Plan 2005 - 2010 Page / 09 of 34
THURSTONLAND CRICKET CLUB We are fortunate to have a team of volunteer tea ladies, something that is becoming a rarity in local cricket leagues. Volunteering The work of volunteers is the only reason why Thurstonland Cricket Club has survived and flourished for over a century. With the exception of the groundsman, bar staff on a Saturday afternoon and a cleaner every other job in the club is undertaken voluntarily. The Club Structure on pg 07 provides examples of the variety of roles and the large numbers of volunteers involved throughout the Club.
Simple jobs such as staffing the bar for midweek games, maintaining the flowerbeds around the ground, and general maintenance and upkeep of our facilities are some of the many examples of volunteers contributions throughout the year.
The entire junior section is managed by volunteer coaches, giving up their time during the week to umpire games and coach. The club supports these volunteers by funding the training required to coach and provides the equipment and facilities to play cricket. In addition to the coaches there are several helpers, parents, players, and committee members who regularly assist in providing the best possible support to the coaches and junior members. We are fortunate to have a team of volunteer tea ladies, something that is becoming a rarity in local cricket leagues. They are a mixture of past and present players mothers, wives and partners, plus a number of villagers who have no involvement in the cricket, but are keen supporters of their local club.
They provide teas for all games staged at a weekend, including high profile league cup finals and representative games. The club shows its appreciation by hosting a Ladies Dinner every January, provided and made by current players and management committee members. This event has just celebrated its silver jubilee, testimony to the tradition of volunteer support in the club.
The financial security of the club is secured by the unpaid work undertaken by volunteers. The contribution of "in-kind" income is essential to its past, current and future success. The financial involvement extends beyond this, however, in the form of fund raising organised by various people within the club. Fund raising accounts for over 20% of club income, with events such as the annual Christmas Raffle, Christmas Coffee morning, Bonus Ball draw and match ball sponsorship all being organised by individuals who are keen to see the club flourish. The success of these events require time, effort and energy, without which there wouldn't be a Thurstonland Cricket Club.
We can not overstate the contribution of volunteers to the success of Thurstonland Cricket Club. In a small club such as ours we can count on significant contributions from over 40% of our members who are actively involved in any one of the dozens of activities of the club. As we look to strengthen and develop further, the role of volunteers will continue to be pivotal in this process. Developing links with local schools and other organisations will be key in recruiting not only the players of the future, but the volunteer army required to keep the club in operation. Thurstonland Cricket Club Development Plan 2005 - 2010 Page / 10 of 34
THURSTONLAND CRICKET CLUB Website Statistics: From 1st January 2009 To 31st December 2009 Unique Visitors 5,701 Page Views 21,798 Promoting the Club Every effort is made to ensure that the activities of the club are publicised as much as possible in the local area and beyond. Between 2 and 4 newsletters are produced each year, these contain articles and features detailing recent club activities as well as forthcoming fixtures and results. The newsletter is also used as another means of promoting club sponsors and supporters, approximately 100 copies of each edition are produced, these are then delivered throughout the village as well as being available in the club.
Since 2001 Thurstonland CC have also had their own website available to view online at www.thurstonlandcc.com Thurstonland Cricket Club Development Plan 2005 - 2010 Page / 11 of 34
THURSTONLAND CRICKET CLUB The site features images galleries, news items, fixtures and results as well as playing statistics on all First and Second team players. A recent project has seen old scorecards being digitized and added in PDF format. Over 50 years of First XI scorecards are now available on the site with the first being from 1954. Second XI records only reach back until 1982. The cricket club also produces an article for the monthly parish magazine and works closely with the Thurstonland Village Association (www.thurstonlandcc.com/tva) on various projects to enhance village life as a whole.
Thurstonland Cricket Club is also heavily involved in the production of the Arrow Huddersfield Central League site at www.hccl.org.uk and the Cricket Heritage of Calderdale and Kirklees site at www.ckcricketheritage.org.uk. We were contacted in the summer of 2005 by researchers from Radio 4s 'Open Country' who had seen our website and asked to features as the focus for one of their programmes. The write up below is taken from the BBC website and the programme is available to listen to online at: http://www.bbc.co.uk/radio4/factual/opencountry_20050702.shtml. In this season of the Ashes, Open Country gets back to grassroots cricket and visits a keenly fought match with local pride at stake.
Thurstonland Cricket Club is perched on a hill near Holmfirth, West Yorkshire in Last of the Summer Wine country. The handsome cricket pitch is bordered by a whitewashed stonewall, which acts as a sightscreen, an Edwardian pavilion and the sound of leather on willow is interspersed by the bleating of sheep and crowing of a cockerel. In front of a crowd of 30 people, drawn from a village of 200 people, Thurstonland take on Flockton, a nearby pit village, in a cup match. Thurstonland Cricket Club Development Plan 2005 - 2010 Page / 12 of 34 CD Versions of the Radio 4 Programme were distributed.
Radio 4's Open Country
Project 1 - Clubhouse Roof Project Leader - John Eastwood Funded and constructed by members in the mid sixties and extended several times over the years. The clubhouse and bar area provide the major source of income for the club. As can be seen from the pictures below the roof leaks in several different locations. Attempts have been made in the previous couple of years to patch the roof but it is now at the stage where a complete replacement is required if the club is to remain open. Date: Comment: March 05 Receive two quotes for replacement roof March 05 Make initial approaches to council over possible sources of grants.
September 05 Club holds sponsored walk to raise funds for the roof October 05 Council grants £5000 towards the roof November 05 Draft contract between contractor and TCC. November 05 Complete risk assessment for work. November 05 Complete Asbestos Survey of premises. December 05 Submit documents to KMC for approval and release of funds. June 06 Roof Replaced - PROJECT COMPLETED THURSTONLAND CRICKET CLUB The clubhouse and bar area provide the major source of income for the club. Thurstonland Cricket Club Development Plan 2005 - 2010 Page / 13 of 34 Before - March 2005 After - March 2006
THURSTONLAND CRICKET CLUB All Young People within Cricket, regardless of age, gender, race, religion, sexual orientation, ability or disability, have the right to be protected. Project 2 - ECB Child Welfare Compliance / Club Mark Project Leader - Lee Booth Thurstonland Cricket Club is committed to ensuring that all Young People who play Cricket have a safe and positive experience. In accordance with the latest England and Wales Cricket Board (ECB) Child Welfare Good Practice Guidelines. The ECB is committed to developing and implementing policies and procedures which ensure that everyone knows and accepts their responsibility in relation to a duty of care for Young People.
It is committed to ensuring that there are correct and comprehensive reporting procedures, by promoting good practice and sound recruitment procedures for all individuals working within Cricket. The ECB recognises that it is not the responsibility of those individuals working in Cricket to determine if abuse has taken place, but it is their responsibility to act upon and report any concerns.
This policy sets out a framework to fulfil the ECB's commitment to good practice and the protection of Young People in its care within Cricket. Underpinning Principles · All Young People within Cricket, regardless of age, gender, race, religion, sexual orientation, ability or disability, have the right to be protected · All Young People participating in sport and in particular Cricket, have a right to do so in a safe environment · Adults working within Cricket will provide a safe, positive and fun Cricketing experience for Young People · Adults - Volunteers, Coaches, Umpires and Scorers will understand and be supported in their role and responsibility with regard to the Duty of Care for Young People · Individuals will receive support through Education and Training, to be aware of and understand best practice and how to manage any welfare issues which may come to light Thurstonland Cricket Club Development Plan 2005 - 2010 Page / 14 of 34
THURSTONLAND CRICKET CLUB Clubmark Accreditation Sport England Clubmark is used by the ECB as part of their club accreditation programmes for sports clubs with junior sections in recognition of a quality club. Thurstonland Cricket Club aim to be qualified for Clubmark by the end of the 2010 season, as a demonstration of the clubs commitment to the development of junior cricket. Thurstonland Cricket Club Development Plan 2005 - 2010 Page / 15 of 34 Date: Comment: September 06 Initial Meeting with Tony Bowry (CDO) regarding Clubmark application March 08 CRB forms all updated March 09 Attend Time to Listen workshop June 09 Meeting with Tony Eustace to go through Clubmark checklist August 09 Attend First Aid course To Do: Comment: 17th June 10 Club Mark documentation assessment July 10 Club Mark training night assessment
THURSTONLAND CRICKET CLUB Built almost 100 years ago the pavilion at Thurstonland provides a focal point not only for the club but also for the village itself. Project 3 - Pavilion Renovations Project Leaders - Lee Booth, John Eastwood, David Rishton Built almost 100 years ago the pavilion at Thurstonland provides a focal point not only for the club but also for the village itself. However it is beginning to show signs of old age. Initial steps are being investigated into replacing the structure to provide a more flexible modern building that will provide high quality chainging facilities for mixed sex groups as well as including access for the disabled while still maintaining the overall visual impact.
As a temporary measure prior to the 2009 season over £2,000 was invested in re- felting the entire structure and other essential maintenance. It is hoped that this investment will ensure the building remains fit for purpose until the necessary funding can be obtained for a replacement. Thurstonland Cricket Club Development Plan 2005 - 2010 Page / 16 of 34 Date: Comment: October 06 Preliminary meeting with architect November 06 Outline sketch proposals created (see overleaf) April 09 Entire building re-felted To Do: Comment: Before Oct 10 Research possible grant sources Before Oct 10 Complete initial cost assessment