Trinidad and tobago - Caribbean Tourism Organization
If your browser does not support JavaScript, please read the page content below: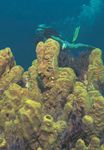 CHAIRMAN: Vincent A Wolfington Chairman Emeritus Carey International, Inc VICE CHAIRMEN: Jean-Marc Espalioux Chairman of Management Board & CEO Accor Jonathan S Linen Vice Chairman American Express Company EXECUTIVE COMMITTEE: Akbar Al Baker CEO Qatar Airways Peter Armstrong President & CEO Rocky Mountaineer Railtours David Babai Chairman Gullivers Travel Associates Andrew Cosslett CEO InterContinental Hotels Group PLC Sebastián Escarrer Vice Chairman Sol Meliá Manuel Fernando Espírito Santo Chairman Espírito Santo Tourism Edouard Ettedgui Group Chief Executive Mandarin Oriental Hotel Group Maurice Flanagan CBE Vice Chairman & Group President The Emirates Group Michael Frenzel Chairman TUI AG Stephen P Holmes Vice Chairman Cendant Corporation David House Group President American Express Company Richard R Kelley Chairman Outrigger Enterprises, Inc Geoffrey J W Kent Chairman & CEO Abercrombie & Kent J W Marriott, Jr Chairman & CEO Marriott International, Inc David Michels Chief Executive Hilton Group plc Hilton International Curtis Nelson President & COO Carlson Companies Mike Ness President The Travel Corporation P R S Oberoi Chairman The Oberoi Group Alan Parker Chief Executive Whitbread PLC Lalit Suri Chairman & Managing Director Bharat Hotels Ltd Jonathan Tisch Chairman & CEO Loews Hotels Bill Waite Managing Director, COnsumer Growth, Corporate and Leveraged Finance CIBC World Markets GLOBAL MEMBERS: Giovanni Angelini CEO & Managing Director Shangri-La Hotels & Resorts Ted Balestreri Chairman & CEO Cannery Row Company Simón BarcelóVadell CEO Barceló Hotels and Resorts Henrik Bartl Managing Director & Head of Real Estate Structured Finance Aareal Bank AG Jürgen Baumhoff CEO Qatar National Hotels Company Raymond Bickson Managing Director The Taj Group of Hotels Regis Bulot Chairman of the Board Relais & Chateaux Marilyn Carlson Nelson Chairman & CEO Carlson Companies Alex Christou Managing Partner Accenture Jennie Chua Chairman Raffles International Ltd David Clifton Managing Director, Europe & Asia Interval International Jim Compton SeniorVP, Marketing Continental Airlines Fernando Conte Chairman & CEO Iberia,Airlines of Spain Glen Davidson SeniorVP,Worldwide Travel Insurance & Related Services American International Group, Inc Alain Demissy President of the Executive Committee Mondial Assistance Group Rod Eddington Chief Executive British Airways plc Rakesh Gangwal Chairman, President & CEO Worldspan Laurence Geller Chairman & CEO Strategic Hotel Capital Naresh Goyal Chairman Jet Airways Stelios Haji-Ioannou Chairman & Founder easyGroup (UK) Ltd Murray Hennessy CEO Avis Europe Plc Pansy Ho Managing Director Shun Tak Holdings Limited Brent Hoberman Co-Founder & CEO lastminute.com James Hogan President & Chief Executive Gulf Air Samuel L Katz Chairman & CEO Travel Distribution Services Division Cendant Corporation Larry Kellner Chairman & CEO Continental Airlines Sol Kerzner Chairman Kerzner International Ltd Dara Khosrowshahi President & CEO Expedia Inc Nigel Knowles Joint CEO DLA Piper Rudnick Gray Cary J T Kuhlman CEO One&Only Resorts Krishna Kumar Vice Chairman The Taj Group of Hotels Gerald Lawless Chief Executive Jumeirah International Leong Wai Leng CEO Raffles International Ltd Manuel Martin Partner CyberDodo Productions Ltd Wolfgang Mayruber CEO Lufhansa German Airlines Paul McManus President & CEO The Leading Hotels of the World Armin Meier President & CEO Kuoni Travel Holding Ltd Alan Mulally ExecutiveVice President The Boeing Company Devin J Murphy President & CEO Carey International, Inc John M Noel President & CEO The Noel Group Tom Nutley Chairman Reed Travel Exhibitions Jean Gabriel Pérès President & CEO Mövenpick Hotels & Resorts Fernando Pinto CEO TAP Air Portugal Wolfgang Prock-Schauer Chief Executive Officer Jet Airways Duan Qiang Chairman Beijing Tourism Group David Radcliffe Chief Executive Hogg Robinson plc Kurt Ritter President & CEO Rezidor SAS Hospitality Christopher Rodrigues CEO Visa International Peter Rogers President & CEO Diners Club International Carl Ruderman Chairman Universal Media Mary Salfen General Manager, Global Travel & Transportation Industry IBM Bruno Schöpfer Chairman of the Board Mövenpick Hotels & Resorts Per Setterberg CEO Global Refund Group Eric J Speck ExecutiveVice President & Chief Marketing Officer Sabre Holdings Corporation Jean-Cyril Spinetta Chairman & CEO Air France David Stein Chairman The Stein Group Barry Sternlicht Chairman & CEO Starwood Hotels & Resorts Ron Stringfellow CEO Tsogo Sun Group Ian Swain President Swain Tours Andrew C Taylor President & CEO Enterprise Rent-a-Car Kathleen Taylor President,Worldwide Business Operations Four Seasons Hotels and Resorts José Antonio Tazón President & CEO Amadeus Global Travel Distribution Jeffrey Toffler Chairman Coventry Partners SimonVincent CEO Opodo Daniela Wagner Managing Director, International octopustravel.com Philip Wolf CEO PhoCusWright, Inc PeterYesawich Chairman & CEO Yesawich, Pepperdine, Brown & Russell MeiYunxin President Beijing Tourism Group Sarmad Zok Chief Executive Officer Kingdom Hotel Investments HONORARY MEMBERS: André Jordan Chairman André Jordan Group Lord Marshall of Knightsbridge Chairman Pirelli UK plc Sir Frank Moore,AO Chairman Taylor Byrne Tourism Group Frank Olson Chairman of the Board The Hertz Corporation Gérard Pélisson Co-Chairman, Supervisory Board Accor SA Henry Silverman Chairman Cendant Corporation Tommaso Zanzotto President TZ Associates Ltd CHAIRMAN EMERITUS: James D Robinson III General Partner RREVentures WTTC Chairman (1990-1994) IMMEDIATE PAST CHAIRMAN: Sir Ian Prosser Retired Chairman InterContinental Hotels Group WTTC Chairman (2001-2003) FORMER CHAIRMEN Harvey Golub Retired Chairman & CEO American Express Co WTTC Chairman (1996-2001) Robert H Burns Chairman Robert H Burns Holdings Limited WTTC Chairman (1994-1996) PRESIDENT: Jean-Claude Baumgarten 18 July 2005 ©2005 WORLD TRAVEL & TOURISM COUNCIL 1-2 QUEENVICTORIA TERRACE.SOVEREIGN COURT.LONDON E1W 3HA. UNITED KINGDOM TEL: +44 (0) 870 727 9882 or + 44 (0) 207 481 8007
FAX: +44 (0) 870 728 9882 or + 44 (0) 207 488 1008
enquiries@wttc.org
www.wttc.org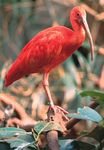 WTTC is delighted to have collaborated with theTourism and Industrial Development Company of Trinidad and Tobago to produce this report, which presents the first simulated Tourism Satellite Account for Trinidad and Tobago. Undertaken byWTTC, together with our research partners Oxford Economic Forecasting, this report quantifies all aspects of Travel & Tourism Demand, from personal consumption to business purchases, capital investment, government spending and exports. It then translates this information into economic concepts of production, such as gross domestic product (GDP) and employment, which can be compared with other industries and the economy as a whole to provide credible statistical information that will assist in policy and business decision-making.
Given its prime location in the Caribbean,the world's most tourismintensive region,Trinidad and Tobago is under no illusions as to Travel & Tourism's importance.The industry currently represents 13.8 per cent of total GDP and is expected to increase its share by nearly three percentage points to 16.5 per cent by 2015. Similarly,Travel & Tourism in Trinidad and Tobago today accounts for 16.7 per cent of total employment, and this is forecast to rise to 19.2 per cent by 2015.The industry's strong role as a generator of wealth and employment across all parts of the country is difficult to match by any other single sector.
It also acts as a catalyst for growth in related areas such as retailing and construction, which would decline if demand for Travel & Tourism were reduced. This significant contribution should not be underestimated, but neither should the industry's potential for growth be taken for granted. As illustrated in the Tourism Trends and Policy Framework sections of this report, several important challenges continue to limit Travel & Tourism's full potential for growth in Trinidad and Tobago.These must be addressed to ensure the long-term sustainable development of Trinidad and Tobago's Travel & Tourism, with maximum benefits for all stakeholders.
Challenges include the development of much needed infrastructure and human capital, the enhancement of product and service quality, and raising awareness and support for the industry within government and the public at large.
This report also sets outWTTC's recommendations on policies that we believe will help optimize the potential benefits of Travel & Tourism in Trinidad and Tobago, ensuring longer-term sustainable development and spreading the benefits equitably across all levels of the economy and the country.Trinidad andTobago'sTravel &Tourism could do even better than the baseline forecasts suggest, as long as certain factors are assured. These include a favourable government fiscal policy, a climate that is conducive to business – offering incentives for investment – sustained and effective marketing and promotions, and policies that respect the environment and local cultures.
WTTC stands ready to support the adoption and implementation of these policies. THE WORLD TRAVEL & TOURISM COUNCIL (WTTC) IS THE BUSINESS LEADERS' FORUM FOR TRAVEL & TOURISM, WORKING WITH GOVERNMENTS TO RAISE AWARENESS OF THE IMPORTANCE OF THE LARGEST GENERATOR OF WEALTH AND JOBS WORLDWIDE. With chief executives of more than 100 of the world's leading companies in membership, WTTC has a unique mandate on and overview of all matters related to success in Travel & Tourism.
The World Travel & Tourism Council would like to express its sincere gratitude to the many individuals and organizations that contributed their knowledge, insight and data/information to the policy review effort.A complete list of contributors can be found on the inside back cover. Jean-Claude Baumgarten President,World Travel & Tourism Council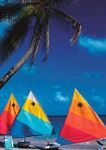 EXECUTIVE SUMMARY _ 4 FUTURE PROSPECTS _ 5 ECONOMIC IMPACT _ 10 GROWTH _ 11 TRINIDAD AND TOBAGO'S TRAVEL & TOURISM AN OVERVIEW OF CURRENT TRENDS AND DEVELOPMENTS _ 13 TRAVEL & TOURISM SATELLITE ACCOUNT TOURISM SATELLITE ACCOUNTING _ 18 TSA CONCEPTS & STRUCTURE _ 20 TRAVEL & TOURISM'S ECONOMIC IMPACT _ 22 TOTAL DEMAND _ 24 EMPLOYMENT _ 25 GROSS DOMESTIC PRODUCT _ 26 CAPITAL INVESTMENT _ 27 PERSONAL & BUSINESS _ 28 EXPORTS _ 29 GOVERNMENT _ 30 THE POLICY FRAMEWORK _ 31 APPENDIX SATELLITE ACCOUNT TABLES _ 44 CONTENTS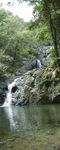 4 With successful energy and manufacturing sectors, Trinidad andTobago is much less dependent onTravel & Tourism than many neighboring Caribbean countries. Nevertheless, it has been clearly identified by the government's Vision 2020 as a means of creating sustainable employment and economic growth over the next 20 years.This recognition of the industry's potential economic contribution is a step in the right direction, although there is still insufficient understanding at all levels of government ofTravel &Tourism's full potential. In 2005, the wider Travel & Tourism Economy is expected to contribute 13.8 per cent of Trinidad and Tobago's GDP and account for 96,539 jobs, representing 16.7 per cent of total employment.
Over the next ten years,Travel & Tourism in the country is forecast to achieve annualized real growth of 5.4 per cent, in terms of GDP, and 6.5 per cent in terms of Travel & Tourism employment. This would take the share of GDP and employment to 16.5 and 19.2 per cent respectively by 2015.
Moreover, the impact could be even greater than forecast if the underlying national policy framework is conducive to growth – ie if underlying conditions for investor confidence, dynamism and sustainability are created. However, this depends on government recognizing and supportingTravel &Tourism as a highpriority industry and employer, factoring it into all policies and decision-making. In a separate analysis of Tobago, undertaken by WTTC and research partner Oxford Economic Forecasting (OEF), the results are even more striking. In 2005, Travel & Tourism in Tobago is expected to account for 46.0 per cent of the island's GDP and 56.8 per cent of total island employment.
Furthermore, Travel & Tourism Visitor Exports are projected to account for nearly 96 per cent ofTobago's total exports. Clearly these figures make Tobago one of the most tourism-intensive economies in the world. With the delicate balance of tourism-intensive Tobago on the one hand and Trinidad's as yet largely unexplored tourism potential on the other, there is a need now to focus on increasing income through a quality and diversified tourism product, rather than simply increasing arrivals.
Past efforts, including the Tourism Master Plan of 1994 and the work of the Vision 2020 Tourism Subcommittee, have helped to put Travel & Tourism firmly on Trinidad and Tobago's political and development agenda. The main challenge that lies ahead is to gain support for the industry from all levels of the public and private sectors, as well as from the population at large, and then to ensure that recommendations are followed up by legislation and implementation. Recent organizational developments, and the formation of the Tourism Development Company (TDC), which will take over responsibility for all THE IMPORTANCE OF TRAVEL & TOURISM TO TRINIDAD AND TOBAGO IS INDISPUTABLE, ALTHOUGH THE INDUSTRY'S POTENTIAL IS A LONG WAY FROM BEING FULLY TAPPED.
HOWEVER, BOTH GOVERNMENT AND INDUSTRY WILL HAVE TO OVERCOME A NUMBER OF CHALLENGES TO ENSURE THAT MAXIMUM BENEFITS TO THE ECONOMY AND SOCIETY ARE ACHIEVED IN A WAY THAT IS SUSTAINABLE IN THE LONG TERM. EXECUTIVE SUMMARY In 2005,Travel & Tourism in Tobago is expected to account for 46.0 per cent of the island's GDP and 56.8 per cent of total employment. Furthermore,Travel & Tourism Visitor Exports are projected to account for nearly 96 per cent of Tobago's total exports. Clearly these figures make Tobago one of the most tourism-intensive economies in the world.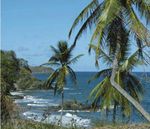 5 tourism development from the Tourism and Industrial Development Company of Trinidad and Tobago (TIDCO), augur well for the country's Travel & Tourism.With a strong and fresh mandate, theTDC has the power to co-ordinate and implement strategies for, among others things, marketing, product development, investment and public awareness – all of which are vital for the sustainable and equitable development of tourism. As the Caribbean Single Market and Economy (CSME) comes into play,Travel & Tourism in Trinidad andTobago will face increased competition, particularly in terms of employment, from neigbouring Caribbean countries.
A highly trained workforce, and an industry that offers employment opportunities to match, will be critical to encouraging and safeguarding the sustainable employment created byTravel &Tourism.The Ministry of Tourism and the TDC should work with private sector employers and training institutes to ensure that Trinidad and Tobago is prepared for the CSME. Many board members of the TDC are representatives of private sector companies, which is a good base from which to develop public-private sector partnership. It is now important to ensure that the synergy between the two sectors is maintained and works effectively.This means ensuring that government authorities and the widerTravel &Tourism industry are closely involved in the decision-making process, so that full buy-in from all stakeholders is guaranteed for the future.
Additional measures recommended in this report are intended to set the stage to help ensure the larger rewards that Travel & Tourism can bring over the short, medium and longer term. FUTURE PROSPECTS THE BASELINE FORECASTS FOR TRINIDAD AND TOBAGO'S TRAVEL & TOURISM ARE GENERALLY VERY POSITIVE OVER THE NEXT TEN YEARS WITH GROWTH SET AT 5.2 PER CENT PER ANNUM UNTIL 2015. Nevertheless, this research has highlighted several weaknesses that threaten to constrain this growth, if not addressed.At the same time,greater co-operation between all leading policy-makers and the private sector, as well as better management of tourism growth, could helpTrinidad &Tobago to perform even better than the current forecasts suggest.This would ensure benefits are maximized and spread equitably across all levels of the population.
RAISING AWARENESS Travel &Tourism clearly has the potential to become one of Trinidad and Tobago's most important economic sectors. In Tobago, moreover, it accounts for nearly 96 per cent of total exports.Travel & Tourism has in the past been presented by consecutive governments in a very negative way. Although the current government has taken steps to rectify this, there is a long way to go to ensure that current negative perceptions of Travel & Tourism as a low-yield, high-cost industry in both economic and social terms are overcome. Government should undertake an industrial image campaign to ensure that all public and private stakeholders recognize Travel & Tourism's full impact across the national economy and factor Travel & Tourism into mainstream policies for employment, trade, investment, education and environmental protection.
Furthermore, the considerable spin-off benefits of tourism that filter down through all levels of the community should be highlighted, and the huge army of Travel & Tourism employees should be encouraged to help spread this message.
INDUSTRY MEASUREMENT Trinidad and Tobago's economic and marketing-related Travel & Tourism research and forecasting are generally inadequate, both in terms of quality and quantity. As a result, public sector analysis and related policies tend to overlook or underestimate the impact of the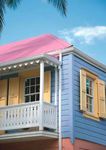 7 industry, or deal only with its smaller components.This TSA research, developed by WTTC and OEF for Trinidad and Tobago, provides a significant tool for planning and policy development. Updating the TSA on an annual basis will help to ensure that adequate data is available to factor Travel & Tourism into economic and employment strategies.
It will also provide the TDC with hard economic data on which to base decisions regarding marketing and promotions. This in turn will help raise awareness among public and private sector stakeholders of Travel & Tourism's full impact across the national economy – not just on hotels, restaurants and retail business, but also on construction, real estate, agriculture and other sectors. TOURISM PLANNING & IMPLEMENTATION The Tourism Master Plan, written in 1994, is a comprehensive document. It should now be updated, incorporating the recommendations from the Vision 2020 Tourism Sub-committee. Past plans have floundered at the implementation stage due to lack of political will, and it is vital that any new plan is adopted as an Act of Parliament to ensure its implementation on a long-term basis.
It is also important that a cohesive and co-operative approach to longer-term planning is adopted, involving all levels of government, local authorities and the private sector. The newly formed TDC should be given a strong and clear mandate to carry forward plans and make decisions.
SUSTAINABLE DEVELOPMENT The successful growth of Travel & Tourism in Trinidad and Tobago will be highly dependent on the natural, social and cultural environments that surround it. In many instances, the natural environment is a central feature of the islands' tourism product. Furthermore, the full potential of Travel & Tourism as an agent for economic growth will only be realized if its benefits flow through all levels of society and linkages between different sectors and local producers are maximized. Environmental management and tourism development plans must be integrated and mutually supportive, and local community engagement is imperative if the full benefits of the industry are to be reaped.
HUMAN RESOURCES In Trinidad and Tobago, the Travel & Tourism industry accounts for 5.8 per cent of the country's workforce. In Tobago, it represents 56.8 per cent of the island's employment. However, Travel & Tourism is seen as a 'last resort' industry in which to work. The Ministry of Tourism should set in motion a concerted campaign, in partnership with the private sector, other ministries and training institutions, to raise the profile of the sector as a serious and desirable employment and career option. Training institutions and employers should work together to ensure that the supply of tourism employees meets employers' expectations, and vice versa.
In addition, government should support the industry in bringing compensation in line with that in other sectors. Moreover, if Travel & Tourism is to become a valued and valuable employment and career option, qualified workers must be supported, encouraged and promoted.
INFRASTRUCTURE & INVESTMENT The Travel & Tourism infrastructure in Trinidad and Tobago is barely able to serve current demand and could severely restrict growth. The most pressing issue is the lack of quality accommodation stock, particularly in Port of Spain. Although the climate for investors is generally favourable, there are still considerable bureaucratic constraints to be addressed.WTTC recommends that a one-stop shop for tourism investors be established and that care should be taken to ensure that fiscal policies such as taxation are not harmful to investment. AIR ACCESS Airlift is critical to the existence of Trinidad and Tobago's tourism industry.
Although BWIA West Indies Airways is locally owned, the majority of tourist traffic that comes into the country travels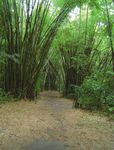 8 on aircraft owned by or under the control of foreign companies. Furthermore, questions have been raised as to the financial viability of BWIA, which has recently been returned to state control after privatization a decade ago.There is a strong argument that the Caribbean would benefit from a regional airline and, given its central geographical location and potential as a hub for business traffic, Trinidad and Tobago could be ideally placed to be the driving force behind such a carrier. Air access is also restricted by inadequate airport facilities. The recent upgrading of Piarco International Airport to Category 1 status is a considerable step forward and development of Crown Point Airport – so that it can meet current and future demand – should now be prioritized.
MARKET & PRODUCT DIVERSIFICATION In the past, responsibility for tourism product development in Trinidad and Tobago has been unclear and,as a result, left somewhat to chance. Trinidad and Tobago has enormous potential to offer a diversified tourism product, which is a critical factor in ensuring sustainable tourism development.
TheTDC must seize this opportunity to put in place a clear strategy to ensure that this potential is optimized. Specifically, WTTC has identified the following sectors as areas on which development should be focused:
business and MICE tourism
cruise tourism
yachting and leisure-boat tourism
adventure and ecotourism
Carnival Product diversification is particularly important for Tobago, which is extremely tourism dependent and whose product comprises mainly sun, sea and sand. Efforts should be made to increase the diversity and value of the tourism product and encourage higher visitor spend and a 'quality' rather than 'quantity' approach.
MARKETING & PROMOTIONS Trinidad and Tobago does not enjoy a high profile in the global market, although it does benefit from its widespread diaspora, which can and does promote the country abroad. Increased funding from government,coupled with the empowerment of theTDC to use that funding,should facilitate the creation of a quality brand 'Trinidad and Tobago'.All product sectors and niche markets should come under the umbrella of one brand to ensure a high-profile, recognizable image for tourism in the country, and should be promoted internationally.The website www.visittnt.com provides a good overview ofTrinidad andTobago's tourism product but does not yet allow for online bookings, nor indeed include a detailed directory of services.
The incorporation of such facilities should be a priority going forward. TOBAGO Travel & Tourism is Tobago's largest employer and contributor to GDP, and it accounts for virtually all the island's exports.
It is therefore of the utmost importance that strategic plans reflect issues specific to Tobago.At present, the industry is fragmented and largely dominated by a few resorts which draw the many charter tourist arrivals. Standardization of, and co-operation between, smaller operators would open up the industry to a wider segment of the population.TheTobago House of Assembly (THA) should be commended for its proactive approach to tourism. It should be supported by central government to improve product development and diversification and enhance education and training, so that valuable manpower is not lost.
Most importantly, perhaps, it should ensure that the air and sea links between the two islands are sufficient to meet tourist needs.
10 ECONOMIC IMPACT IN 2005, TRINIDAD AND TOBAGO'S TRAVEL & TOURISM IS EXPECTED TO GENERATE TT$16,481.2 MN (US$2,616.1 MN) OF ECONOMIC ACTIVITY (TOTAL DEMAND). THE INDUSTRY'S DIRECT IMPACT INCLUDES: HOWEVER, SINCE TRAVEL & TOURISM TOUCHES ALL SECTORS OF THE ECONOMY, ITS REAL IMPACT IS EVEN GREATER. TRINIDAD AND TOBAGO'S TRAVEL &TOURISM ECONOMY DIRECTLY AND INDIRECTLY ACCOUNTS FOR: 33,771 jobs representing 5.8% of total EMPLOYMENT.
TT$4,209.9mn (US$668.2 mn) of GROSS DOMESTIC PRODUCT (GDP) equivalent to 4.8% of total GDP.. 96,539 jobs representing 16.7% of total EMPLOYMENT.
TT$11,982.3mn (US$1,902.0 mn) of GROSS DOMESTIC PRODUCT (GDP) equivalent to 13.8% of total GDP. TT$9,681,1mn (US$1,536.7 mn) of EXPORTS, SERVICES & MERCHANDISE or 16.1% of total Exports. TT$1,786.8mn (US$283.6 mn) of CAPITAL INVESTMENT or 12.6% of total Investment. TT$557.9mn (US$88.6 mn) of GOVERNMENT EXPENDITURES or a 5.2% share.
11 11 GROWTH IN 2005 TRAVEL & TOURISM IN TRINIDAD AND TOBAGO IS FORECAST TO SEE REAL GROWTH OF 8.0% IN TOTAL TRAVEL & TOURISM DEMAND TO TT$16,481.2 MN (US$2,616.1 MN) AND OVER THE NEXT TEN YEARS,TRINIDAD AND TOBAGO'S TRAVEL & TOURISM IS EXPECTED TO ACHIEVE ANNUALIZED REAL GROWTH OF: 5.4% in total TRAVEL & TOURISM GDP, to TT$8,335.0 mn (US$1,221.7 mn) in 2015 for the industry directly and to TT$24,447.8 mn (US$3,583.5 mn) for the Travel & Tourism Economy overall.
2.5% in TRAVEL & TOURISM INDUSTRY EMPLOYMENT (direct impact only), to 33,771 jobs, and 5.9% to 96,539 jobs in the Travel & Tourism Economy overall (direct and indirect). 2.9% in TRAVEL & TOURISM EMPLOYMENT, to 44,666 jobs directly in the industry, and 3.2% to 131,445 jobs in the Travel & Tourism Economy overall in 2015. 5.2% in total TRAVEL & TOURISM DEMAND, to TT$32,154.9 mn (US$4,713.2 mn) in 2015. -0.7% in TRAVEL & TOURISM INDUSTRY GDP TT$4,209.9 mn (US$668.2 mn) for the industry directly and 10.6% to TT$11,982.3 mn (US$1,902.0 mn) for the Travel & Tourism Economy overall (direct and indirect expenditures).
7.2% in VISITOR EXPORTS, rising to TT$7,659.4 mn (US$1,122.7 mn) by 2015. 4.6% in terms of CAPITAL INVESTMENT, increasing to TT$3,278.2 mn (US$480.5 mn) in 2015. 4.6% in terms of GOVERNMENT EXPENDITURES to TT$1,023.5 mn (US$150.0 mn) in 2015.
13 A lack of planned development Located just off the coast of the South American mainland of which it was once part,Trinidad and Tobago comprises the southernmost islands of the Lesser Antilles chain. Despite its prime geographical situation at the crossroads of North, Central and South America, offering easy access to the major markets of North America and Europe,the country's Travel & Tourism growth has nevertheless been sluggish over past decades. Government policies have historically sought to limit and control tourism activity and the oil boom of the 1970s diverted attention away from tourism as a source of foreign exchange revenues.
Travel & Tourism development in Trinidad and Tobago has therefore been largely unregulated, unplanned and unsupported and, since the early 1990s, it has been driven more by regional and international trends and demand than by national policy. As a tourism destination Trinidad and Tobago nonetheless has much to offer – from traditional sun, sea and sand holidays in Tobago, including excellent diving, to adventure and ecotourism on both islands, or business tourism and meetings, incentives, conferences and exhibitions (MICE travel) in Trinidad. Moreover, like many Caribbean TRINIDAD AND TOBAGO'S TRAVEL & TOURISM OVERVIEW OF RECENT TRENDS AND DEVELOPMENTS.
islands, the country remains relatively inexpensive. And Trinidad and Tobago has a strong advantage over many of its neighbours in that it has largely escaped the devastating hurricanes which have hit the region in recent years.
A rich and natural cultural heritage Joined to the South American mainland during the Ice Age when sea levels were lower, Trinidad and Tobago only became islands when movements of the Caribbean tectonic plates submerged the Orinico Delta some 10,000 years ago. The islands owe their immense environmental diversity to this period of attachment, which has left them with many South American plants,animals and birds,as well as the flora and fauna found elsewhere in the Caribbean. More than 430 species of birds can be found on the two islands, andTobago is home to the oldest protected rainforest in the Western hemisphere.The island is also internationally recognized for its drift dives – its seas are home to three hundred species of South Atlantic coral and a variety of spectacular multicoloured fish.
Gulf of Paria Corozal Point Cangrejos Point Lisas Point Pitch Point Cedros Point Icacos Point Erin Point Roja Point Negra Point Moruga Point Galeota Point Guatuaro Point Manzanilla Point Galera Point Mayaro Bay Cocos Bay Matura Bay Cumana Bay Cape Casa Cruz nt's Mouths CARIBBEAN SEA ATLANTIC OCEAN TRINIDAD Monos I. Saut d'Eau I. St. Gilles I. Little Tobago Chacachacare I. TOBAGO Arima Waterloo Pedernales Puerto de Hierro Macuro Charuma San Fernando Diego Martin Chaguaramas Maraval Cantar Blanchisseuse Matelot Matura Valencia Guanapo Cheeyou Upper Manzanilla Mount Harris Poole Talparo Couva Pointe-à-Pierre Gasparillo New Grant Rushville Guayaguayare Pierreville Basse Terre Debe Fyzabad La Brea Point Fortin Buenos Ayres Bonasse Fullarton San Francique Moruga La Lune Preau St.
Joseph Tabaquite Caparo Piarco Caroni Grande Rivière Toco Roxborough Moriah Plymouth Crow Point Charlotteville Rampanalgas Salybia Laventille Tunapuna Lopinot San Juan PORT OF SPAIN Chaguanas Sangre Grande Rio Claro Princes Town Siparia Scarborough VENEZUELA SAINT GEORGE SAINT DAVID TOBAGO SAINT ANDREW NARIVA MAYARO VICTORIA CARONI SAINT PATRICK
14 The varied ethnic groups that have made Trinidad and Tobago their home over the years – including Indians, Chinese, Portuguese, Syrians,Africans, English, French and Spanish – have all contributed to the rich multiculturalism which now defines the islands.This is reflected in the country's music, dance, sports and cuisine – all of which provide a colourful and interesting backdrop for any visitor, and which are showcased in the annual Carnival, the country's cultural highlight. A business centre for the Caribbean?
The booming energy, manufacturing and financial services sectors in Trinidad andTobago have resulted in a steady growth in business arrivals in the country.Trinidad and,in particular,Port of Spain has the potential to become one of the region's busiest business destinations and its central location in relation to the rest of the Americas puts the country in an ideal position to host the headquarters of the Free Trade Area of the Americas (FTAA) and become a regional hub.
This depends, however, on infrastructure developing in line with the needs of a growing business community.
TOURISM PERFORMANCE Stronger growth in arrivals than for much of the Caribbean... Travel & Tourism in Trinidad and Tobago has grown by over 40 per cent, in terms of international arrivals, since the mid-1990s, equalling or exceeding the growth recorded by other Caribbean islands over the ten-year period. Only two years bucked the growth trend.The downturn in 2001 was due not only to the terrorist attacks of 11 September that year (9/11) and the subsequent global downturn in travel demand, but also to the weakness of the euro against the US dollar, which discouraged visitors from Europe. Arrivals stagnated in 2002 but, by the following year, had once again surpassed 2000's peak.
The recovery was consolidated by an 8.2 per cent rise in 2004 and is set to continue through 2005 and beyond as Trinidad and Tobago, not to mention the Caribbean region in general, benefit from the weaker US dollar and image of being a terrorist-free zone.
but the growth in receipts has been much lower The healthy growth in visitor numbers is not, however, reflected in Trinidad and Tobago's international tourism receipts (excluding expenditure on transport). In 2002, receipts fell by 1.4 per cent over 2001 to US$211.4 million – which also meant that, although arrivals increased, tourists spent less per capita. This trend mirrors that of the Caribbean region, which suffered a decline in international tourism receipts of 3.2 per cent over the same period.
However, whileTrinidad andTobago accounted for 2.4 per cent of total international arrivals in the Caribbean in 2002, its share of the region's tourism receipts was only 1.1 per cent.This highlights one of the industry's major problems in the country – Travel & Tourism's full potential is not being tapped by ensuring that tourist arrivals are converted into maximum receipts.
Purpose of visit Examination of the breakdown of arrivals by purpose of visit shows that, in 2003, over a quarter of arrivals were visiting friends and/or relations (VFR travellers), reflecting the wide diaspora of Trinidadians and Tobagonians overseas.The largest share of visitors, however (36 per cent of total arrivals), falls into the leisure/holiday category (officially termed 'leisure/beach/vacation'), primarily visiting Tobago. Business and MICE tourism, which is centred in Trinidad, accounted for an 18 per cent share.
In 2003, leisure generated the fastest growth for Trinidad and Tobago – up 13.5 per cent on 2002. This excluded tourists getting married or honeymooning in the islands, who accounted for a further 10,395 (+8 per cent). Business and MICE arrivals increased by 12 per cent, closely followed byVFR travellers, up 10 per cent. Given the dominance ofVFR tourism in Trinidad and Tobago, it is not surprising that tourism receipts are lower than for some of the country's regional competitors. However, as business tourism continues to grow – in line with the expansion of the country's energy, manufacturing and financial services sectors – the ratio between arrivals and receipts should improve.
1998 1999 2000 2001 2002 2003 2004 50,000 100,000 150,000 200,000 250,000 300,000 350,000 400,000 450,000 -4% -2% 0% 2% 4% 6% 8% 10% 12% Arrivals
% change VFR Leisure Business/ MICE Wedding/ honeymoon Other 20,000 40,000 60,000 80,000 100,000 120,000 140,000 160,000 2002 2003 Sources: Central Statistical Office (CSO); Caribbean Tourism Organization (CTO) Source: CSO International tourist arrivals, 1998-2004 International tourist arrivals by purpose of visit, 2002-03
15 SEASONALITY OF DEMAND Two annual peaks Tourism in Trinidad and Tobago is characterized by a relatively high seasonality of demand.
Arrivals peak during the winter months with highVFR traffic at Carnival time, between February and March.There is also a second wave of visitors in July and August, which are holiday months in the North American and European markets. However, despite these peaks, the country does see steady arrivals throughout the year. In 2004 the month of January, which saw the lowest number of arrivals, accounted for just over 6.5 per cent of the annual total, as against 11 per cent for the busiest month, February. COMPETITION Competition varies according to source market Trinidad and Tobago faces competition from all other traditional destinations in the Caribbean.
Its main competitors are Cuba and Jamaica in the Canadian and German markets, and Barbados and Jamaica in the UK market. Other significant competitors are the Dominican Republic, the Bahamas and Puerto Rico. Trinidad and Tobago's share of arrivals in the Caribbean currently stands at about 2 per cent. However, this is growing and, as more and more potential visitors see the country reasonably untouched by the hurricanes which have affected neighbouring islands over the past years, the trend is set to continue.
Nevertheless, growth will depend on the importance attributed to Travel &Tourism. For the moment,Trinidad andTobago's expenditure MAJOR SOURCE MARKETS The USA generates more than one-third of total arrivals The USA has consistently maintained its position as international market leader over the past five years, generating 36 per cent share of total arrivals in 2004, up from 34 per cent in 2003.This is primarily due to the large share of VFR travellers visiting from the USA. However, Trinidad and Tobago's dependence on the US market is relatively low compared with many other Caribbean countries, for which the USA accounts for as much as, or more than, 80 per cent of arrivals.
The Canadian market generated a 10 per cent share of arrivals in 2004 (down from 10.5 per cent).Again,many Canadian tourists fall into the VFR category. However, Trinidad and Tobago holds a 3 per cent share of the Caribbean's overall Canadian market,behind only Cuba (27 per cent), the Dominican Republic (25 per cent), Cancún (9 per cent), Jamaica (8 per cent), the Bahamas (5 per cent) and Barbados (4 per cent). Canada has shown slower growth than other markets and it is still well down on its 2000 peak.
Europe accounted for a 20 per cent share of total arrivals last year, up 13 per cent over the previous year, led by the UK, which is also one of Trinidad and Tobago's fastest growing sources. Even in 2002, which saw a 7.5 per cent fall in UK arrivals in the Caribbean region, arrivals in Trinidad and Tobago were up more than 6 per cent. This trend is expected to continue if the US dollar does not appreciate against sterling Although there is currently no statistical evidence to substantiate the trend, anecdotal evidence suggests that domestic tourism is an important contributor to the country's Travel & Tourism industry.
Smaller guesthouses and hotels in Tobago, in particular, are dependent on weekend domestic tourism to survive.
Jan Feb Mar Apr May Jun Jul Aug Sep Oct Nov Dec 10,000 20,000 30,000 40,000 50,000 2003 2004 Tourist arrivals by month Sources: CSO; CTO International tourist arrivals by major markets, 1999-2004 USA Canada UK Germany CARICOM Rest of World 1999 118,390 43,459 49,480 10,306 91,789 44,796 2000 132,578 47,382 55,048 11,266 101,374 50,911 2001 118,962 43,291 48,570 11,371 94,808 66,099 2002 133,565 41,506 51,688 5,659 106,201 45,593 2003 138,935 43,036 57,566 7,491 115,557 46,484 2004 159,456 43,565 66,089 8,178 149,946 15,321 CARICOM = Caribbean Community Source: CSO Trinidad and Tobago's share of arrivals is growing and, as more and more potential visitors see the country reasonably untouched by the hurricanes which have affected neighbouring islands over the past years, the trend is set to continue.
16 per visitor on advertising and promotion remains below the levels of spending of many of its competitors. The good news is that, according toWTTC's 2004 Caribbean Report, Trinidad andTobago has the seventh largestTravel &Tourism economy in the Caribbean with a Total Demand of US$1,834 million and a contribution to the country's GDP of US$1,147.5 million (2004 data). ACCOMMODATION Tobago enjoys the greater hotel room capacity... Over 2,200 rooms were added to Trinidad and Tobago's total accommodation stock between 1997 and 2003 – an increase of 63 per cent to 5,943. This growth has been concentrated in Tobago, which overtook Trinidad in terms of capacity in 1999.
In 2003, 57.5 per cent of hotel rooms (3,415) were located in Tobago.
Occupancy rates hovered around the 50 per cent mark from 1997 to 2000, and fell to 41 per cent in 2002 as a result of the decline in arrivals post-9/11. 2003 saw a slight increase to 44.5 per cent and, according to preliminary indications from the Trinidad Hotels, Restaurants and Tourism Association, this should continue into 2004 and 2005. However, during the Carnival season, hotel capacity – especially in Port of Spain – tends to be over-subscribed. Of the more than 100 accommodation establishments in Trinidad and Tobago, only seven have more than 100 rooms, and these provide fewer than 1,000 rooms of the total supply on the two islands.
Facilities for business travel are still lagging behind international standards, although renovation of the government-owned Trinidad Hilton, and the opening of the mid-level Marriott Courtyard, will hopefully pave the way for additional business and convention centre hotel development in the future.
but standards have yet to reach international levels As yet there are no five-star facilities to serve either business or leisure travelers inTrinidad andTobago. InTobago, where leisure tourism is by far the most dominant sector, the up-market villa rental segment is the strongest growth market at present. In 2003, the government introduced fiscal incentives for inhabitants wishing to convert residential houses into guesthouses by granting capital allowance in respect of the actual cost of building materials used in the conversion. This measure will encourage homeowners to venture into the tourism business, thereby providing additional accommodation to sustain tourism.
AIR ACCESS Trinidad and Tobago is home to two international airports – Piarco International in Port of Spain,Trinidad, and Crown Point International inTobago. In 2003, 97 per cent of all arrivals in the country were by air. Piarco International is currently served by 12 local, regional and international carriers (including three cargo carriers) and Crown Point by nine, five of which are international charter airlines. CRUISE TOURISM The Caribbean is currently the leading destination for cruise ships in the world, yet Trinidad and Tobago attracts only 0.4 per cent of total demand. Cruise passengers account for 15 per cent of visitors to Trinidad and Tobago.The sharp downward trend since 2000 has been attributed to a number of factors including shorter itineraries, which have encouraged cruise lines to make calls at ports closer to the US mainland.
Last year's decline was less significant than in previous years as a result of cruises being redirected to avoid Hurricane Ivan. Cruise visitors spend an average of US$42.25 in Trinidad and Tobago, which is much lower than for most other countries in the region.
Tourist accommodation, 1997-2003 No. of Rooms Trinidad Tobago Total Occupancy (%) 1997 1,839 1,813 3,652 50.0 1998 2,087 1,884 3,971 54.1 1999 2,062 2,174 4,236 59.5 2000 2,207 2,325 4,532 52.2 2001 2,362 2,488 4,850 42.9 2002 2,528 2,662 5,190 41.2 2003 2,528 3,415 5,943 44.5 Source: CSO 1997 1998 1999 2000 2001 2002 2003 2004 20,000 40,000 60,000 80,000 100,000 120,000 -40% -20% 0% 20% 40% 60% 80% Arrivals
% Annual change Cruise arrivals, 1997-2004 Source: Port Authority of Trinidad and Tobago Growth will depend on the importance attributed to Travel & Tourism. For the moment, Trinidad and Tobago's expenditure per visitor on advertising and promotion remains below the levels of spending of many of its competitors.
17 Marked improvement in airlift Airlift to Tobago improved considerably over the two-year period from 2001-03, which has contributed to the growth in arrivals. These improvements included:
the introduction of a BWIA service between Washington DC and Tobago in October 2002;
the reinstatement of Condor flights from Germany in November 2001;
the inauguration of a Monarch service from London to Grenada and Tobago in December 2001;
the introduction of a Caribbean Star service between Barbados, Grenada and Tobago in May 2002;
securing the commitment of Excel,with its seating capacity of 260, to fly three times weekly to the island.
However,the decline in scheduled services operating toTobago has resulted in increased dependence on the package tour market, which puts business in the hands of a few large players, leaving smaller operators at a considerable disadvantage. While cruise arrivals in Trinidad and Tobago have declined over recent years,Tobago recorded an increase of over 50 per cent in cruise passengers in 2003, to 15,916. CURRENT OUTLOOK Trinidad and Tobago is at an exciting stage in its Travel & Tourism development. Globally, Travel & Tourism is on the increase with new markets emerging and new technologies rationalizing the industry.
Trinidad and Tobago is ideally placed to take advantage of these developments. It already benefits from a diversified economy, a relatively large population base, a thriving export sector and tourist-friendly natural and cultural heritage.
In addition, the Caribbean as a region is seen as a safe and secure haven far from the threats of terrorism that plague destinations in North America, Europe and other parts of the world. Even more importantly – although there has been a reverse shift in mid-2005 – the depreciation of the US dollar over the past few years has made the region even more attractive to visitors. Left to its own devices,Travel & Tourism will no doubt continue to grow, but in order to ensure a sustainable industry with maximum returns for the country, the focus from government and the private sector must now be on ensuring a high-quality, well-marketed, product.
CARNIVAL Carnival is without doubt the cultural and tourism highlight of Trinidad and Tobago and generates approximately 10 per cent of the country's tourist arrivals each year. The trend in numbers of cruise passengers visiting Trinidad and Tobago have tended to mirror the trends in arrivals generally. However, following the 5 per cent increase in 2004, growth is expected to slow due to current capacity constraints in terms of accommodation and airlift to the islands. Trend towards shorter stays Nearly half of the arrivals linked to Carnival are from the USA with other important sources being CARICOM, the UK, Canada and Germany.Average length of stay is over two weeks (16 days), although this is falling, in line with the global trend towards shorter but more frequent trips.
In 2004, the number of tourists staying for less than four nights increased by 104 per cent over 2002.
Average daily spending of a Carnival visitor was TT$306 in 2004. Germans are the highest spenders during Carnival, averagingTT$5,904 (or TT$422 per day) on goods and services during their stays in 2004. TOBAGO Demand dominated by sun, sea and sand Travel &Tourism is centred on the traditional sun, sea and sand product and, although data quantifying the importance of Travel & Tourism to the island's economy is only now beginning to emerge, it is clear that the sector is the largest generator of employment and GDP for the island.
In contrast to the situation in Trinidad, Travel & Tourism is well established on Tobago and, in 2003, accounted for over 16 per cent of the country's tourism arrivals and 57 per cent of room stock.
The growth in Tobago's arrivals was three times higher than for the country overall in 2003. Seasonality is also less marked in Tobago, with arrivals spread fairly evenly across the four quarters of the year. Travel & Tourism is on the increase with new markets emerging and new technologies rationalizing the industry. Trinidad and Tobago is ideally placed to take advantage of these developments. Q1 25% Q2 22% Q3 25% Q4 28% Arrivals in Tobago by quarter, 2003 Source: Department of Tourism,Tobago House of Assembly
18 Over the last three decades, countries have estimated the economic impact of Travel & Tourism through a range of measures using a variety of definitions and methodologies.Such approaches have prevented meaningful comparisons among nations. Even for the same nation over different periods of time, they have frustrated business and government attempts to draw valid conclusions about the nature and course ofTravel &Tourism demand in national economies.This regime has obscured the substantial, positive role the industry plays in national economies and has thwarted business and government attempts to optimize economic programmes and policies.
The World Travel & Tourism Council (WTTC) recognized the dearth of crucial Travel & Tourism intelligence from the time of its establishment in 1990 and it published the first detailed estimates of world tourism's economic impact that same year.
Since thenWTTC has worked to improve its methodologies and to encourage individual countries to enhance their measurement and understanding of tourism's impact on their national economies. Furthermore, in the spirit of joining forces to enhance world comprehension of the role of Travel & Tourism in national economies,WTTC has strongly supported the programmes of the World Tourism Organization (WTO) to improve tourism statistics worldwide. WTTC'S RESEARCH WTTC and its economic/research partners – Oxford Economic Forecasting, (OEF), since 1999, and Global Insight (previously known as DRI
WEFA), from 1990-1999 – have developed and published research on the economic contribution of Travel & Tourism to the world, regional and national economies. Starting in 1990,WTTC's research team has been working to develop practical, real-world models to illustrate Travel & Tourism's economic contribution based on the needs of private sector leaders, public sector policy-makers and industry researchers, and on the interpretation of the system of national accounts.The research is now firmly anchored in the international standard for tourism satellite accounting that was developed by WTO, OECD and Eurostat, and approved by the United Nations Statistical Commission in 2000. It was launched at the TSA Conference held inVancouver in May 2001 and published as the Tourism Satellite Account: Recommended Methodological Framework (TSA:RMF) in 2001.
Since 1999, WTTC's research has assumed the conceptual framework of the UN-approved standard with a number of discretionary extensions,and it combines the most sophisticated economic modelling and forecasts available with the most up-to-date, publicly available data to generate a comprehensive implementation of Travel & Tourism satellite accounting. This special simulated TSA for Trinidad and Tobago is the product of work commissioned by the Tourism and Industrial Development Company of Trinidad and Tobago (TIDCO) working in co-operation with the Central Statistical Office ofTrinidad andTobago.
In carrying out the work,OEF has drawn extensively on the methodology developed over the years byWTTC to developTSAs as operational tools, and has worked closely withTIDCO and its project steering committee to review the assumptions, models and results produced by this exercise. TRAVEL & TOURISM SATELLITE ACCOUNT TOURISM SATELLITE ACCOUNTING THIS REPORT FOLLOWS THE CONCEPT OF SATELLITE ACCOUNTING DEFINED IN THE TOURISM SATELLITE ACCOUNT: RECOMMENDED METHODOLOGICAL FRAMEWORK (TSA:RMF), AND DEVELOPED UNDER THE AUSPICES OF THE WORLD TOURISM ORGANIZATION.