2015 CORPORATE BUSINESS PLAN
Page content transcription
If your browser does not render page correctly, please read the page content below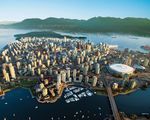 2015 CORPORATE
                     BUSINESS PLAN

     An overview of
the City of Vancouver's
 citizen and customer
 service priorities and
  delivery strategies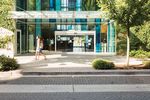 From the City Manager

The City of Vancouver is committed to providing high-quality programs      City employees across the organization deliver the services that help
and services at the best possible value for all those who live, work and   make Vancouver one of the most livable cities in the world. Some
play in Vancouver. The Corporate Business Plan reflects this ongoing       are directly involved in this plan's short-term initiatives, while others
commitment. It is designed to focus and align our work to achieve          contribute to one or more of the long-term strategic goals through
Council priorities, improve service delivery and ensure our regulatory     specific projects or their daily work. Everyone plays a role in its success.
obligations are met. Developed by the City's Corporate Management
                                                                           I encourage all employees to review the 2015 Corporate Business Plan to
Team, the plan encompasses all departments and includes the
                                                                           understand how each of us contributes to making Vancouver a great city
Vancouver Board of Parks and Recreation, Vancouver Public Library
                                                                           of communities that cares about our people, our environment, and our
and Vancouver Police Department.
                                                                           opportunities to live, work, and prosper.
The 2015 Corporate Business Plan maps the progress and
                                                                           Penny Ballem
implementation of the City's priority initiatives, including the Healthy
                                                                           City Manager
City Strategy, the Economic Action Plan, the Housing and Homelessness
Strategy, the Greenest City Action Plan, Transportation 2040 and the
Digital Strategy.
CONTENTS

Purpose of the Corporate Plan                                                        1

Progress on Previous Plan                                                            2

Corporate Plan Foundation                                                           4

Overview of the Plan's Long-Term Strategic Goals                                     6

Goal No. 1: The City Provides Excellent Service                                      8

Goal No. 2: The City is Financially Healthy and Administratively Effective          10

Goal No. 3: The City Leads the Way on Green Issues                                  12

Goal No. 4: The City Inspires Excellence in the Workplace and in its Employees      14

Goal No. 5: The City Optimizes Strategic Partnerships and Collaborations            16

Goal No. 6: Vancouver is a Sustainable, Affordable, Livable and Inclusive City      18

Goal No. 7: Vancouver's Business Climate is Dynamic and Robust                      20

Goal No. 8: Vancouver is a Safe City in Which People Feel Secure                    22

Goal No. 9: Vancouver Offers Extraordinary Civic Amenities                          24

Goal No. 10: Vancouver's Assets and Infrastructure Are Well-Managed and Resilient   26

APPENDICES
1: City of Vancouver Value-For-Money Planning Process                               28

2: City of Vancouver Organization Structure                                         29

3: 2014 Corporate Business Plan Key Achievements                                    30

4: Vancouver Services Review Initiatives Underway                                   42

5: City of Vancouver Long-Term Plans                                                46

6: City of Vancouver 2015 Corporate Business Plan Overview                          52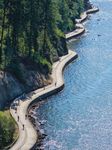 Purpose of the Corporate Plan
The City of Vancouver's Corporate Business Plan sets out the            • be high-risk, associated either with undertaking or with not
organization's highest priorities for 2015. The plan is used by           undertaking the initiative, and/or
the City's senior executive (the Corporate Management Team,             • benefit from regular Corporate Management Team focus.
or CMT) to ensure Council priorities and regulatory obligations
                                                                       This Corporate Plan is one component of the City's value-for-money
are delivered, the City's core service responsibilities are met, and
                                                                       approach to planning, a cycle that starts with public priorities and
service delivery is continually improved upon. The Corporate
                                                                       the City's legal requirements driving resource allocation decisions,
Business Plan also serves the important function of helping City
                                                                       and includes ongoing financial and service delivery performance
staff focus on key priorities, and understand how their work fits
                                                                       tracking and modification as appropriate (Appendix 1). The
into the larger picture of the City's overall goals.
                                                                       Corporate Plan is an important part of this holistic approach to
The plan's ten long-term goals provide a strategic framework that      resource allocation, designed to ensure that over time, the public
is used to align all of the City's programs and projects. In order     funds in the trust of Vancouver City Council are allocated to top
to keep the plan flexible and relevant, the initiatives associated     public priorities, invested effectively and spent efficiently.
with each long-term goal are refreshed annually. Those initiatives
selected for inclusion in the Corporate Plan are seen by the
Corporate Management Team as being critical to moving forward
toward one or more of the plan's long-term strategic goals.

All initiatives included in this plan must be started,
but not necessarily completed in 2015, and as well must:

 • be a significant enabler of one or more Council priorities,

 • be a discrete deliverable, e.g., a strategy or plan, or a new,
   amended or expanded service,

 • be a complex and/or large initiative, with significant cross-
   departmental responsibilities and/or impact,

                                                                                                                                              1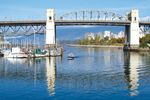 GOVERNANCE GOALS

PROGRESS ON PREVIOUS PLAN
Significant progress has been made on the 2014 Corporate Plan, with some key highlights shown here (see Appendix 3 for more details).

                                      Delivered   13 of 16 Engaged City Task Force quick starts                                3%
           10%                      3,200          INCREASE IN                      OPENED NEW
                                                                                 CUSTOMER-FOCUSED
                                                                                                                    DECREASE IN ANNUAL
                                                 TALK                                                                   FLEET
                                              VANCOUVER                     DEVELOPMENT
                                                                            AND BUILDING                              EMISSIONS
                                                CITIZEN ADVISORY
        REDUCTION OF
                                               PANEL MEMBERSHIP            SERVICES CENTRE
GHG EMISSIONS                                                                                                            CITY
FOR CITY-OWNED                             OPEN DATA
                                                                                                                       COUNCIL
       BUILDINGS                           CATALOGUE                    +1,000                                           FORMALLY
                                                                                                                       ACKNOWLEDGED
COMPARED TO 2007 TO DATE
                                                                  LEADERSHIP TRAINING                                      THAT

         52 Pop-Up
                                             145                            SESSIONS DELIVERED
                                                                                                                    VANCOUVER
                                                                                                                     IS ON THE UNCEDED
                                                                                  Created the                            TRADITIONAL
       City Hall events                                                                                               TERRITORY OF THE
                                                                       Grandview-Woodlands
    bringing a range of municipal
                                          CITY
        services to the streets                                          Citizens' Assembly
                                        DATASETS                  group of residents that will help shape the
                                                                   Grandview-Woodland Community Plan                MUSQUEAM,
                                                                                                                     SQUAMISH
                                                                                                                              AND
                                         FIRST-EVER
                                                                                NEW FLOOD                              TSLEIL-
                                      HEALTHY                                  CONSTRUCTION                           WAUTUTH
                                        CITY                                    LEVELS INCORPORATED                     FIRST
    COMPLETED CONDITION               STRATEGY                                INTO BUILDING AND ZONING
                                                                                                                      NATIONS
                                       APPROVED BY                                  REGULATIONS
      ASSESSMENTS OF
                                         COUNCIL
500 CITY-OWNED                                                                                        Completed development of
     BUILDINGS                                  REDUCED CITY'S                                 enterprise risk management
     8 MILLION                               WAREHOUSED INVENTORY
                                                                                                   strategy and toolset
    SQUARE FEET                         BY APPROXIMATELY 25%

2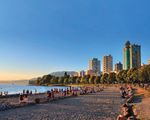 CITY BUILDING GOALS

         Secured 189%
     of 2014 market rental
                                                       2,100 TREES
                                                       SAVED WITH PROTECTION OF
         housing goal                                   TREES BYLAW AMENDMENT     – ESTABLISHED THE –
                                   OVER 60 GRADUATES                              VANCOUVER
         COUNCIL APPROVED THE
                                    OF THE INAUGURAL         MOBILE INSPECTIONS   AFFORDABLE
                                      CLASS OF NEW           IMPLEMENTED OVER     HOUSING AGENCY
         URBAN FOREST              VPD CADET                    10,000
           STRATEGY                 PROGRAM                  INSPECTIONS
                                   FOR YOUTH                  COMPLETED TO DATE
                                                                                       19%
                                                   LAUNCHED THE
                                        GREEN AND DIGITAL                         TRAFFIC FATALITIES

       COLLABORATIVE                 DEMONSTRATION PROGRAM                          REDUCED
 DEVELOPMENT OF THE REGIONAL
   TRANSPORTATION

                                                                  11
     INVESTMENTS                                                                    VIOLENT
VISION BY THE MAYORS' COUNCIL ON                                                     CRIME
    REGIONAL TRANSPORTATION                                                         DECREASED BY

                                                               OVER                    11%
                                                                                        AND

             GREEN JOBS               NEW $1 MILLION          156,000
                     -IN-           MATCHING FUND FOR         ONECARDS
                                     PUBLIC ART
20,000 VANCOUVER                                               ISSUED
        UP 19% SINCE 2010           COMMISSIONS              A UNIVERSAL ACCESS
                                                                                      TOTAL
                                                                                      CRIME
       Vancouver Building Bylaw amended to include higher energy                    DECREASED BY
    performance requirements for residential and commercial buildings
                                                                                      1.5%
                                                                                                   3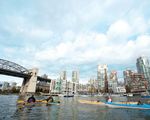 Corporate Plan
                                      Foundation
                                      I. City of Vancouver's Mission

                                      The City's mission is to create a great city of communities that cares
                                      about our people, our environment and our opportunities to live,
                                      work and prosper.

                                      II. Corporate Values

                                      The City's corporate values describe the way staff collectively
                                      conduct themselves in the workplace.

                                      Responsiveness         We are responsive to the needs of our citizens
                                                             and our colleagues.

                                      Excellence             We strive for the best results.

                                      Fairness               We approach our work with unbiased
                                                             judgement and sensitivity.

                                      Integrity              We are open and honest, and honour our
                                                             commitments.

                                      Leadership             We aspire to set examples that others will
                                                             choose to follow.
    Tourism Vancouver/Clayton Perry

                                      Learning               We are a learning workplace that grows
                                                             through our experiences.

4
III. Business Planning Principles
                                                                       IV. Culture Goals
The City's business planning principles describe how staff translate
the organization's corporate values into behaviours; they are the      The City's culture goals direct how staff work together to achieve

lens through which staff plan, make decisions and take action.         our goals and get our work done.

Accountability     We are committed to transparent decision-           Think strategically   We align our decision-making and
                   making, engaging our stakeholders, and                                    behaviours with our long-term goals,
                   measuring and reporting our performance to                                encourage more innovative thinking and
                   the public.                                                               enable measured risks.

Fiscal                                                                 Be accountable        We know how our individual role
                   We serve as responsible stewards of the
responsibility                                                                               influences the City's long-term goals,
                   public's money, ensuring the best value-for-
                                                                                             are outcome-focused, exercise ethical
                   money for the City's taxpayers and ratepayers.
                                                                                             behaviour and good judgment, and take
Long-term          We integrate financial, social, environmental                             ownership for our work.
perspective        and cultural sustainability considerations into
                                                                       Act as a team         We embrace a one-team mindset, build
                   our decisions and actions.
                                                                                             relationships and access talent across the
Economic           We take into account the impacts on                                       organization and celebrate together.
perspective        Vancouver's businesses and economy when
                   making decisions and taking actions.

Corporate          We consider the impacts on and implications
perspective        for the organization as a whole when we
                   make decisions and take actions as individual
                   departments and agencies.

Innovation and     We cultivate a progressive and creative
improvement        approach to our work, incorporating continuous
                   improvements into what we do and how we do it.

                                                                                                                                      5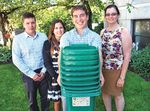 Overview of the
         plan's long term
                                          PEOPLE
         strategic goals          Cultivate and sustain vibrant,
                                    creative, safe and caring
                                   communities for the wide
                                   diversity of individuals and
                                families who live in, work in and
                                        visit Vancouver.

                                               +
    Overview of the Plan's
    Long-Term Strategic Goals         PROSPERITY
                                    Provide and enhance the
                                   services, infrastructure and
                                    conditions that sustain a
                                      healthy, diverse and
                                    resilient local economy.

                                               +

                                    ENVIRONMENT
                                Protect and enhance Vancouver's
                                    climate, ecology, natural
                                resources and connections to the
                                city's remarkable natural setting
                                     for future generations.

6
1. THE CITY PROVIDES EXCELLENT SERVICE:                                                6. VANCOUVER IS A SUSTAINABLE, AFFORDABLE,
                      The City integrates a service focus into all dealings with                             LIVABLE AND INCLUSIVE CITY: The City strives to make
                      citizens and customers, ensures they are appropriately                                 Vancouver a sustainable, affordable, inclusive and livable
                      informed and included in municipal decision-making,                                    city with a strong sense of place, through planning that
                      and maintains the corporate knowledge, data and                                        ensures land use, transportation, energy, public realm,
                      information in a robust and accessible network of                                      community amenities, social services, and food delivery
                      systems, to ensure the right information gets to the right                             systems are well integrated into our diverse communities
                      people to inform decision-making.                                                      and across the city.

                   2. THE CITY IS FINANCIALLY HEALTHY AND                                                  7. VANCOUVER'S BUSINESS CLIMATE IS DYNAMIC AND
                      ADMINISTRATIVELY EFFECTIVE: The City sustains long-                                     ROBUST: The City fosters the relationships and provides
                      term fiscal health and administrative effectiveness through                             the services and regulatory environment that support a
                      responsible financial stewardship and robust internal                                   flourishing local economy, and ensures that the City's land

                                                                                    CITY-BUILDING GOALS
                      administrative structures and processes.                                                use planning reflects the diverse needs of industry and
GOVERNANCE GOALS

                                                                                                              businesses of all sizes over the long-term.
                   3. THE CITY LEADS THE WAY ON GREEN ISSUES: The City
                      develops and maintains the internal corporate systems,                               8. VANCOUVER IS A SAFE CITY IN WHICH PEOPLE FEEL
                      policies, practices and asset-management plans that                                     SECURE: The City provides the high-quality and effective
                      emphasize reducing carbon dependency, enhancing                                         police, fire, emergency preparedness and regulatory
                      energy resilience, conserving energy and resources,                                     services that make Vancouver safe and enjoyable for
                      reducing waste, creating a green corporate culture and                                  residents, businesses and visitors.
                      protecting and enhancing the health of the ecosystem.
                                                                                                           9. VANCOUVER OFFERS EXTRAORDINARY CIVIC
                   4. THE CITY INSPIRES EXCELLENCE IN THE WORKPLACE                                           AMENITIES: The City provides high-quality recreational,
                      AND IN ITS EMPLOYEES: The City develops and sustains                                    social, cultural and lifelong learning amenities that provide
                      a dynamic, healthy and safe workplace environment that                                  everyone in the city the opportunity to develop and enjoy
                      consistently attracts and retains top-quality people and                                themselves, and help attract the talent needed in our city to
                      enables them to perform at their best.                                                  maintain a strong economy.

                   5. THE CITY OPTIMIZES STRATEGIC PARTNERSHIPS                                           10. VANCOUVER'S ASSETS AND INFRASTRUCTURE ARE
                      AND COLLABORATIONS: The City cultivates                                                 WELL-MANAGED AND RESILIENT: The City plans
                      strong intergovernmental relationships and seeks                                        for, develops and sustains the low carbon, energy
                      opportunities to leverage benefits from strategic                                       resilient, environmentally sound, cost-effective, reliable
                      partnerships and collaborations.                                                        and safe public works and infrastructure that play an
                                                                                                              essential role in making Vancouver a healthy, safe and
                                                                                                              prosperous city.

                                                                                                                                                                      7
1         THE CITY PROVIDES
          EXCELLENT SERVICE

    The City integrates a service focus into all dealings with   MEASURED BY
    citizens and customers, ensures they are appropriately       • Percentage of 3-1-1 calls answered in 60 seconds or less
    informed and included in municipal decision-making, and
                                                                 • Percentage of residents very/somewhat satisfied with City
    maintains the corporate knowledge, data and information        of Vancouver services
    in a robust and accessible network of systems, to ensure
                                                                 • Percentage of businesses very/somewhat satisfied with
    the right information gets to the right people to inform       City of Vancouver services
    decision-making.
                                                                 • Percentage of permits applied for online by customers
                                                                 • Number of vancouver.ca website visits
                                                                 • Number of vancouver.ca website page views
                                                                 • Number of people engaged through outreach, online
                                                                   surveys and consultation programs
    8
2015 SHORT-TERM PRIORITIES

1A. Digital                         1B. Permits and Licences          1C. Public Engagement               1D. Recreation Customer
Service Delivery                    Transformation Project            and Outreach                        Service and Business Processes
Implement the City of Vancouver     Substantially improve the         Implement the Vancouver             Enhance the City's recreation
Digital Strategy priority           systems, processes and            Mayor's Engaged City Task           service delivery, with a current-
initiatives, with the current-      customer service associated       Force priorities, with a current-   year focus on (a) implementing
year focus on (a) launching the     with the issue and enforcement    year focus on enhancing online      ActiveNet, the Park Board's
mobile 3-1-1 application,           of municipal permits and          consultation, and building          new information and recreation
(b) integrating and aligning        licences, bringing the business   stronger relationships through      reservation system, and
the business processes of and       processes in line with best       the Pop-Up City Hall and Doors      (b) undertaking a business
services delivered via the City's   practices, with the current-      Open Vancouver programs.            process review with the objective
digital and 3-1-1 contact centre    year focus on building and                                            of improving Park Board
channels, and (c) expanding         development permit and related    Executive Sponsor                   operational efficiencies and
public wifi access.                 engineering processes.            Director, Corporate
                                                                                                          customer service.
                                                                      Communications
Executive Sponsor                   Executive Sponsor                 Chief Digital Officer               Executive Sponsor
GM, Human Resource Services         GM, Planning and                                                      GM, Board of Parks
                                    Development Services                                                  and Recreation
Chief Digital Officer

                                                                                                                                         9
THE CITY IS FINANCIALLY HEALTHY
2     AND ADMINISTRATIVELY EFFECTIVE

The City sustains long-term fiscal health and administrative   MEASURED BY
effectiveness through responsible financial stewardship and    • City of Vancouver credit rating
robust internal administrative structures and processes.
                                                               • Quarterly projection of annual net operating surplus/
                                                                 deficit, $
                                                               • Total outstanding debt owed by the City of Vancouver

10
2015 SHORT-TERM PRIORITIES

2A. Enterprise Risk                 2B. Legal Services Business and     2C. Corporate Fee Review
Management and Business             Technology Improvements
                                                                        Optimize the City's strategic
Continuity Planning
                                    Complete implementation of          approach to revenue-
Continue to embed a culture         new legal enterprise records        generation, with a current-year
of strategic risk management        management system and               focus on undertaking the first
among management and staff,         associated business process         phase of a comprehensive
with a current-year focus on        transformations, with the           review of the City's major
(a) enhancing the City's            objective of improving efficiency   fees and charges, focusing on
capacity for risk identification,   and effectiveness of the City's     planning and development fees.
analysis and mitigation,            Legal Services department.
(b) designing and implementing                                          Executive Sponsor
issue escalation processes for      Executive Sponsor                   GM, Financial Services Group
priority business units, and
                                    Director, Legal Services            GM, Planning and Development
(c) business continuity planning
                                                                        Services
for priority critical business
services and infrastructure.

Executive Sponsor
GM, Financial Services Group

                                                                                                                                11
3A. City Fleet and
                                                                                          Trip Optimization
                                                                                          Redesign business processes
                                                                                          and optimize the use of available
                                                                                          modes of transportation
                                                                                          used for City operations, with
                                                                                          the objective of improving
                                                                                          productivity and service,
                                                                                          reducing travel needs, reducing

3          THE CITY LEADS THE
           WAY ON GREEN ISSUES
                                                                                          fleet costs and supporting
                                                                                          corporate environmental goals,
                                                                                          with a target of a 20% reduction
                                                                                          in fleet size by 2020.

                                                                                          Executive Sponsor
The City develops and maintains the internal corporate systems, policies, practices and
                                                                                          GM, Engineering Services
asset-management plans that emphasize reducing carbon dependency, enhancing
energy resilience, conserving energy and resources, reducing waste, creating a green
corporate culture and protecting and enhancing the health of the ecosystem.

MEASURED BY
• Greenhouse gas emissions from City facilities and operations, tonnes CO2e
• Tonnes of garbage collected from City facilities and operations
• Percentage of Vancouver Landfill gas collected
• Reduction in greenhouse gas emissions associated with the City-owned
  neighbourhood energy utility, tonnes CO2e
• Pages of paper used by City of Vancouver operations
• City facility greenhouse gas emissions per square foot, tonnes CO2e
• Number of units in the City of Vancouver fleet
    12
2015 SHORT-TERM PRIORITIES

3B. Climate Change Adaptation     3C. Solid Waste Strategies           3D. Urban Forest Strategy        3E. Greenest City 2020
                                  and Services                                                          Action Plan Refresh
Implement top-priority                                                 Develop and implement
initiatives articulated in        Update the City's solid waste        Phase 2 of the City's            Building on the current Greenest
the City's Climate Change         strategies and operations, with a    Urban Forest Strategy.           City 2020 Action Plan (GCAP),
Adaptation Strategy, with         focus on (a) developing a long-                                       (a) refresh the GCAP to identify
a current-year focus on           term waste management strategy       Executive Sponsor                next set of priority actions
completing a coastal flood risk   that includes consideration of the                                    required to advance toward
                                                                       GM, Board of Parks
assessment and identifying        role of the Vancouver Landfill,      and Recreation                   the plan's goals, including
highest priority flood-proofing   (b) in consultation with Metro                                        the development of a new
actions.                          Vancouver, updating the                                               biodiversity target, and
                                  Vancouver Landfill tipping                                            (b) develop a plan for reducing
Executive Sponsor                 fee strategy, (c) updating                                            carbon emissions city-wide by
                                  the Vancouver Landfill legal                                          80% by the year 2050.
Deputy City Manager
                                  agreements among the City of
                                  Vancouver, Metro Vancouver                                            Executive Sponsor
                                  and the Corporation of Delta,                                         Deputy City Manager
                                  and (d) continuing to adjust the
                                  City's recycling operations to
                                  accommodate changes arising
                                  from new extended producer
                                  responsibility legislation and
                                  contractual relationships with
                                  Multi-Material British Columbia.

                                  Executive Sponsor
                                  GM, Engineering Services

                                                                                                                                     13
THE CITY INSPIRES EXCELLENCE IN THE
4         WORKPLACE AND IN ITS EMPLOYEES

    The City develops and sustains a dynamic, healthy and       MEASURED BY
    safe workplace environment that consistently attracts and   • Average number of workdays lost to absenteeism
    retains top-quality people and enables them to perform at
                                                                • Employee workplace injury rate
    their best.
                                                                • Percent turnover in first year of employment, excluding
                                                                  VPD and VPL

    14
2015 SHORT-TERM PRIORITIES

4A. Employee Engagement and          4B. Talent Attraction               4C. Corporate Health and
Internal Communications              and Retention                       Safety Initiatives
Implement top-priority initiatives   Enhance the City's current          Enhance the City's health,
arising out of the most recent       talent attraction and retention     wellness and safety strategies,
employee engagement survey,          strategy, with a current-year       with a current-year focus on
with a current-year focus on         focus on (a) replacing the City's   improving safety management
(a) continuing to enhance the        current online recruitment          practices, reducing workplace
skills and capacity of leaders       system, and (b) continuing          injuries and associated lost time.
across the organization,             to improve the efficiency and
(b) implementing strategies to       effectiveness of the City's         Executive Sponsor
improve the effectiveness of         hiring processes, building on       GM, Human Resource Services
internal communications, and         the success of the Park Board
(c) preparing for a constructive     recruitment pilot project.
process to renew the City's
collective agreements that are       Executive Sponsor
due to expire in December 2015.      GM, Human Resource Services

Executive Sponsor
GM, Human Resource Services

                                                                                                                                 15
THE CITY OPTIMIZES STRATEGIC
5         PARTNERSHIPS AND COLLABORATIONS

    The City cultivates strong intergovernmental relationships    MEASURED BY
    and seeks opportunities to leverage benefits from strategic   • Percentage of total capital funding provided by
    partnerships and collaborations.                                external partners
                                                                  • Percentage of total operating funding provided by
                                                                    external partners

16
2015 SHORT-TERM PRIORITIES

5A. First Nations                  5B. Healthy City
Collaboration Initiative           Strategy Partnerships
Continue to engage inter-          In collaboration with Vancouver
departmental staff and expertise   Coastal Health and a number
to strengthen our partnerships     of other strategic partners,
with local First Nations and       develop an implementation
urban Aboriginal citizens on       plan for the highest-priority
projects that contribute to        initiatives recommended in the
reconciliation and betterment      2014 Healthy City Strategy,
of the city.                       with a current-year focus on
                                   (a) developing a set of Healthy
Executive Sponsor                  City metrics and an associated
City Clerk
                                   dashboard to track progress,
                                   (b) collaborating with other
                                   public sector agencies to
                                   leverage under-used space for
                                   childcare and other purposes
                                   beneficial to the community
                                   at large, and (c) increase
                                   public participation in lifelong
                                   learning through the Learning

                                                                                                    Tourism Vancouver/Al Harvey
                                   City's Summer of Learning
                                   pilot initiative.

                                   Executive Sponsor
                                   GM, Community Services
                                   Chief Librarian

                                                                                               17
6A. Local Housing Availability
                                                                                                                                     and Affordability
                                                                                                                                     Advance toward the housing
                                                                                                                                     goals articulated in the City's
                                                                                                                                     Housing and Homelessness

                                                                                                Tourism Vancouver/Cycle City Tours
                                                                                                                                     Strategy, with a current-
                                                                                                                                     year focus on (a) bringing
                                                                                                                                     the City's new Vancouver
                                                                                                                                     Affordable Housing Agency to
           VANCOUVER IS A SUSTAINABLE,
6
                                                                                                                                     steady-state operations and

           AFFORDABLE, LIVABLE AND                                                                                                   developing five hundred new
                                                                                                                                     affordable homes over the
           INCLUSIVE CITY                                                                                                            next three years through this
                                                                                                                                     agency, (b) updating the City's
                                                                                                                                     policy on how to address the
                                                                                                                                     loss of rental housing units
The City strives to make Vancouver a sustainable, affordable, inclusive and livable city with                                        ("rate of change" policy), and
a strong sense of place, through planning that ensures land use, transportation, energy,                                             (c) updating the City's policy on
                                                                                                                                     three-bedroom residential units.
public realm, community amenities, social services, and food delivery systems are well
integrated into our diverse communities and across the city.
                                                                                                                                     Executive Sponsor
                                                                                                                                     Chief Housing Officer
MEASURED BY
• Tonnes of Vancouver residential garbage collected
• Number of City of Vancouver housing units committed and opened
• Number of childcare spaces enabled by the City of Vancouver
• Percentage of trips made using sustainable modes – walking, biking, transit
• Litres of water consumed per capita

    18
2015 SHORT-TERM PRIORITIES

6B. Broadway Corridor              6C. GHG Reduction Plan for        6D. Downtown and Cambie         6E. Community Planning
Rapid Transit                      New and Existing Buildings        Corridor District Energy        and Heritage Action Plan
Coordinate strategy and efforts    Advance toward the Greenest       Working with the appropriate    Ensure future growth meets
with key partners to educate       City 2020 Action Plan GHG         private industry and public     the needs of Vancouver
the public on the benefits of      reduction targets by              sector partners, enable         communities and contributes to
the Mayors' Transportation         (a) implementing the Energy       the delivery of the Cambie      sustainable, affordable, livable
and Transit Plan in anticipation   Retrofit Strategy for Existing    Corridor and downtown           and inclusive neighbourhoods,
of the associated 2015 public      Buildings that was approved       district energy systems.        with a current-year focus on
referendum, to advance             by City Council in 2014, and                                      (a) community planning that
progress on the proposed           (b) developing a strategy for     Executive Sponsor               includes Phase 3 of the Cambie
Broadway SkyTrain Extension        requiring all new buildings       GM, Engineering Services
                                                                                                     Corridor Planning Program,
project planning, and to secure    constructed from 2020                                             the False Creek Flats Plan, the
senior government funding for      onward to be carbon-neutral                                       Downtown Places and Spaces
this project.                      in operations, that includes                                      Plan, and planning related to the
                                   proposed tactics and associated                                   Georgia and Dunsmuir viaducts,
Executive Sponsor                  costs implications for the City                                   and (b) implementing the top-
GM, Engineering Services
                                   and for building developers,                                      priority recommendations in
                                   owners and/or occupiers.                                          the City of Vancouver Heritage
                                                                                                     Action Plan.
                                   Executive Sponsor
                                   Deputy City Manager                                               Executive Sponsor
                                                                                                     GM, Planning and
                                                                                                     Development Services

                                                                                                                                   19
7A. Vancouver Innovation Hub
                                                                                                                         Work with third-party
                                                                                                                         partner to establish an early-
                                                                                                                         stage technology and social
                                                                                                                         enterprise incubator/accelerator
                                                                                                                         in downtown Vancouver that
                                                                                                                         is inclusive and collaborative,
                                                                                                                         and that complements the
                                                                                                                         existing local array of business
                                                                                                                         incubators and accelerators.

                                                                                           Tourism Vancouver/Al Harvey
                                                                                                                         Executive Sponsor
             VANCOUVER'S BUSINESS
7
                                                                                                                         GM, Real Estate and Facilities

             CLIMATE IS DYNAMIC                                                                                          Management
                                                                                                                         CEO, Vancouver Economic
             AND ROBUST                                                                                                  Commission

The City fosters the relationships and provides the services and regulatory
environment that support a flourishing local economy, and ensures that the City's land
use planning reflects the diverse needs of industry and businesses of all sizes over the
long-term.

MEASURED BY
• Square feet of floor area from approved building permits
• Number of business licences issued, excluding vehicles for hire
• Number of green jobs

    20
2015 SHORT-TERM PRIORITIES

7B. Support to Entrepreneurs       7C. Updated Sign Bylaw             7D. Targeted Property               7E. Sport Hosting
and Innovators                                                        Tax Land Averaging
                                   Complete a review of the City's                                        Working with a range of
Undertake a set of initiatives     current Sign Bylaw and update      For the 2015 tax year,              external strategic partners,
to support Vancouver's             legislation and associated         implement the 2014                  develop and implement the
entrepreneurs and innovators,      processes to reflect best          Property Tax Policy Review          City's sport hosting strategic
with a current-year focus on       practices and stakeholder input.   Commission's recommendation         plan, intended to promote
(a) establishing a green                                              to transition from using three-     Vancouver as a premier sport
enterprise zone in the False       Executive Sponsor                  year land value averages for        hosting destination, and
Creek Flats industrial area,                                          calculating property taxes          aligned with other key City
                                   GM, Planning and
designed to bring together         Development Services               for all properties, to applying     objectives including active
various stakeholders to enable                                        three-year land averaging only      living, community development
green business and attract                                            to a select set of properties       and economic development,
investment, (b) implementing                                          that experience an increase         to include enhancements to
a green/digital demonstration                                         in property value above a           sports field infrastructure.
program designed to assist local                                      specified threshold.
entrepreneurs in accelerating                                                                             Executive Sponsor
commercialization of their                                            Executive Sponsor                   GM, Board of Parks
innovations and attracting                                            GM, Financial Services Group        and Recreation
investment capital, and
(c) developing and
implementing the Vancouver
Capital Attraction Initiative,
with the objective of promoting
Vancouver as a destination for
investment capital.

Executive Sponsor
CEO, Vancouver
Economic Commission

                                                                                                                                     21
8A. Emergency Preparedness
                                                                                 Systems and Infrastructure
                                                                                 Enhance City support for public
                                                                                 emergency preparedness,
                                                                                 with a current-year focus on
                                                                                 (a) conducting a functional
                                                                                 emergency exercise,
                                                                                 (b) replacing the City's
                                                                                 emergency management
           VANCOUVER IS A                                                        information system,

8
                                                                                 (c) fully implementing the
           SAFE CITY IN WHICH                                                    new Vancouver Volunteer

           PEOPLE FEEL SECURE                                                    Corps management and
                                                                                 operational structure, and (d) in
                                                                                 collaboration with the private
                                                                                 sector, developing a building
The City provides the high-quality and effective police, fire, emergency
                                                                                 damage assessment program.
preparedness and regulatory services that make Vancouver safe and
enjoyable for residents, businesses and visitors.                                Executive Sponsor
                                                                                 Deputy City Manager
MEASURED BY
• Response time to fire emergency (priority 1) calls
• Average dollar loss per fire
• Number of medical incidents, including motor vehicle incidents
• Response time of Vancouver Police Department to emergency (priority 1) calls
• Number of property crimes reported per 1,000 population
• Number of violent crimes reported per 1,000 population
• Number of traffic collisions per capita
• Number of Emergency Operations Centre staff trained

    22
2015 SHORT-TERM PRIORITIES

8B. Marine and Shoreline Safety    8C. Policing and Mayor's         8D. Vehicle, Cyclist and            8E. Medical
and Environmental Protection       Task Force Implementation        Pedestrian Safety                   Response Optimization
Advance marine and shoreline       Building on the work             Meet the VPD 2.5% annual            Through collaboration and
safety and environmental           undertaken in a series of        reduction target for vehicle        coordination with E-Comm,
protection, with a current-        recent VPD reports as well       collisions that result in injury    British Columbia Emergency
year focus on (a) monitoring,      as the 2014 report of the        and/or death through the            Health Services, Provincial Health
evaluating and responding to       Mayor's Task Force on Mental     initiatives identified in the VPD
                                                                                                        Services Authority and BC
the proposed Kinder Morgan         Health and Addictions,           2012-2016 Strategic Plan that
                                                                                                        Ambulance Services, enhance
oil pipeline expansion, in order   continue the VPD's               include the implementation
                                                                                                        the efficiency of Vancouver Fire
to ensure that the appropriate     multidisciplinary approach       of a new pedestrian and
                                                                                                        and Rescue Services' role in
risk mitigation and emergency      to interactions with mentally    cycling police unit, increased
response measures are in place     ill individuals, including       enforcement and education           emergency medical response.
if/when the project advances,      tracking and reporting VPD       for drivers, cyclists and
                                                                                                        Executive Sponsor
and (b) in collaboration with      calls for service that involve   pedestrians, and collaboration
                                                                                                        Fire Chief
Port Metro Vancouver and           mentally ill individuals.        among the VPD, the City of
inner harbour municipalities,                                       Vancouver Engineering Services
implementing the renewed           Executive Sponsor                department and the Insurance
marine fire response program.      Chief Constable                  Corporation of BC, with a focus
                                                                    on improving the safety of
Executive Sponsor                                                   roadways.
Deputy City Manager
                                                                    Executive Sponsor
Fire Chief
                                                                    Chief Constable

                                                                                                                                       23
VANCOUVER OFFERS
9     EXTRAORDINARY CIVIC AMENITIES

The City provides high-quality recreational, social, cultural and   MEASURED BY
lifelong learning amenities that provide everyone in the city the   • Number of Vancouver Public Library in person and
opportunity to develop and enjoy themselves, and help attract         website visits
the talent needed in our city to maintain a strong economy.         • Number of trees planted
                                                                    • Attendance at Vancouver civic theatres and museums
                                                                    • Number of registrants in community centre programs
                                                                      operated by the Park Board

24
2015 SHORT-TERM PRIORITIES

9A. Arts and                        9B. Vancouver Civic Theatres   9C. Vancouver Public Library
Culture Support                     Customer Service and           Digital Inspiration Lab
                                    Efficiency Improvements
Continue to focus support to                                       Support the City's digital
Vancouver's arts and culture        Continue with implementation   literacy programs through
sectors, by (a) providing City      of recommendations from        launch of the Digital Inspiration
support for proactive financial     the recent Vancouver Civic     Lab at the Vancouver Public
sustainability planning for         Theatres (VCT) business        Library Central Library, and in
cultural organizations,             review, with the objective     collaboration with the digital
(b) establishing a new approach     of enhancing alignment of      entertainment sector, provide
to developing and securing          theatre operations with the    the public a gateway to creative
arts and cultural spaces such as    City's Culture Goals, and      digital expression and related
artist production spaces, and       improving customer service,    skills-building opportunities.
(c) streamlining the City's         revenue-generation and
                                    efficiencies for the Queen     Executive Sponsor
cultural grant process, including
a pilot online application          Elizabeth Theatre, the         Chief Librarian

processing project.                 Vancouver Playhouse, the
                                    Orpheum Theatre, and all
Executive Sponsor                   other VCT facilities.
GM, Community Services
                                    Executive Sponsor
                                    GM, Community Services

                                                                                                                            25
VANCOUVER'S ASSETS AND
10     INFRASTRUCTURE ARE
       WELL-MANAGED AND RESILIENT
 The City plans for, develops and sustains the low carbon,     MEASURED BY
 energy resilient, environmentally sound, cost-effective,      • Percentage of major public works assets in poor condition
 reliable and safe public works and infrastructure that play
                                                               • Number of 3-1-1 engineering asset service requests
 an essential role in making Vancouver a healthy, safe and
                                                               • Percentage of demand maintenance orders completed
 prosperous city.

 26
2015 SHORT-TERM PRIORITIES

    FOR
    LEASE

10A. City-Owned Property        10B. Capital Projects              10C. Safety and Energy              10D. End-of-Lease
Leased to Non-Profit Agencies   Operational Efficiency             Performance of                      Valuation Methodology
                                                                   City-Owned Buildings
Implement an effective          Enhance management and                                                 Request that the provincial
business strategy that          coordination of capital projects   Optimize the management of          government enact regulations
establishes a centralized       undertaken by the City,            City-owned buildings, with a        under the Strata Property
structure and process for       with the primary objectives        current-year focus on               Act that establish a valuation
managing and overseeing the     of maximizing efficiencies         (a) developing and                  methodology for determining a
City-owned property leased to   and value-for-money, and           implementing a seismic strategy,    lessee's end-of-lease interest in a
non-profit agencies.            minimizing disruptive impacts      and (b) implementing the City's     leasehold strata lot, that reflects
                                on the public and other            facility energy plan with the aim   a balance between the interests
Executive Sponsor               stakeholders, with current-year    of reducing greenhouse gas          of the lessees and those of the
                                focus on the establishment of      emissions associated with City-     broader stakeholders, including
GM, Real Estate and
Facilities Management           a new project management           owned buildings.                    all taxpayers.
                                centre of excellence within the
                                City's Engineering Services        Executive Sponsor                   Executive Sponsor
                                department, with a mandate         GM, Real Estate and                 GM, Real Estate and
                                to develop, implement, and         Facilities Management               Facilities Management
                                oversee leading-practice
                                project management
                                frameworks and processes.

                                Executive Sponsor
                                GM, Engineering Services
                                GM, Financial Services Group

                                                                                                                                       27
APPENDIX 1

CITY OF VANCOUVER VALUE-FOR-MONEY PLANNING PROCESS
Shown here is the City's value-for-money planning cycle, that starts with the various drivers that inform City services and service levels, leading
to standardized evaluation of new initiatives, through to annual service planning, financial allocations, and regular performance reviews.

                             PUBLIC PRIORITIES          REGULATORY REQUIREMENTS            COUNCIL/BOARD PRIORITIES
            INPUTS

                                                              CMT PRIORITIES
  DIRECTIONAL
   PLANNING

                          CORPORATE BUSINESS PLAN           POLICY DIRECTIONS              EMERGING PRIORITY/ISSUES

                                                 STRATEGIC ANALYSIS AND VALUE PROPOSITION
  SERVICE AND FINANCIAL
    PLANNING ANALYSIS

                                                                                                                                    LONG-TERM
                                                                                                                                    FINANCIAL
                                                                                                                                       PLAN
                                                            SERVICE PLANNING

                                         BUDGET                            SERVICE AND PERFORMANCE REVIEWS

28
APPENDIX 2

CITY OF VANCOUVER ORGANIZATION STRUCTURE

                                                     THE COMMUNITY

    VANCOUVER                                  MAYOR AND CITY COUNCIL
  LIBRARY BOARD

                                             OFFICE OF THE CITY MANAGER
   VANCOUVER
  POLICE BOARD

                           CITY CLERK'S DEPARTMENT                     COMMUNITY SERVICES
 BOARD OF PARKS
 AND RECREATION

                         CORPORATE COMMUNICATIONS                     ENGINEERING SERVICES

                          FINANCIAL SERVICES GROUP                   FIRE AND RESCUE SERVICES

                          HUMAN RESOURCE SERVICES                         LEGAL SERVICES

                                PLANNING AND                             REAL ESTATE AND
                            DEVELOPMENT SERVICES                      FACILITIES MANAGEMENT

                                                                                                        29
APPENDIX 3

2014 CORPORATE BUSINESS PLAN KEY ACHIEVEMENTS
Shown here is a summary of the key progress and achievement highlights for the previous-year Corporate Plan's short-term priorities.

 2014 CORPORATE PLAN SHORT-TERM PRIORITY                            ACHIEVEMENTS SINCE JANUARY 2014

 1A. Advance City's Digital Citizen and Customer Services           • Chief Digital Officer on-boarding complete and team formation optimized
                                                                      to support execution of the Digital Strategy and establish Digital Services
      Implement the City of Vancouver Digital Strategy top
                                                                      organization and governance.
      priorities, with a focus on (a) developing a standard and
      user-friendly customer-facing interface that integrates       • Consolidated highly-used services available on the City website in an
      the City's suite of digital services and online transaction     easy-to-use, highly visible Online Services launch page.
      processing, (b) enhancing mobile accessibility to City
                                                                    • Developed corporate standards for digital services and applications, and
      digital services, (c) advancing availability of the City's
                                                                      consolidated access point for City of Vancouver digital services.
      open data, and (d) optimizing digital governance.
                                                                    • Delivered a fully responsive website, designed to optimize viewing on mobile
                                                                      devices, and City's open data catalogue expanded to over 145 City datasets.

 1B. Permits and Licences Transformation Project                    • Opened a consolidated, customer-focused Development and Building Services
                                                                      Centre for in-person permits and licences enquiries and transactions.
      Substantially improve the systems, processes and
      customer service associated with the issue and                • New enterprise system (POSSE) to manage permit applications launched, over
      enforcement of municipal permits and licences,                  7,500 trade permits processed to date.
      bringing the business processes in line with best
                                                                    • Mobile inspections implemented, with over 10,000 inspections completed to
      practices, including the replacement of up to forty
                                                                      date.
      existing systems with a single, state-of-the-art
      integrated system.

 1C. Improve Public Engagement and Outreach                         • Delivered 13 of the 16 Engaged City Task Force quick start actions, including:
      Implement the Vancouver Mayor's Engaged City Task                -- Pop-Up City Hall, a mobile City Hall providing easy access to key municipal
      Force priorities, with a focus on (a) operationalizing              services in various neighbourhoods,
      the City's social media strategy, (b) refreshing the
                                                                       -- Doors Open Vancouver, a one-day event that invites the public to explore
      City's Development Services' consultation and
                                                                          popular Vancouver buildings and learn about civic services,
      communications approach, including new notification
      design, new webpages, new methods of gathering input             -- block party promotions, and
      online, standardized reporting tools for consultation
      results, and guidelines for developers, (c) building             -- redesigned development notification signs.
      membership and the overall effectiveness of Talk              • Implemented a corporate social media policy, accompanied by a handbook
      Vancouver, the City's online consultation platform,             and staff training.
      and (d) establishing and operationalizing standards
      for internal and public reporting/information-sharing         • Talk Vancouver citizen advisory panel increased to 3,200 members, reflecting
      concerning public consultation findings.                        the diversity of Vancouver's population.

30
APPENDIX 3

2014 CORPORATE PLAN SHORT-TERM PRIORITY                            ACHIEVEMENTS SINCE JANUARY 2014

2A. Development-Related Benefits Plan                               • Implemented new tools to achieve public benefits without requiring individual
                                                                      site-specific rezonings, resulting in reduced time and cost of development
    Improve the alignment of development-related benefits
                                                                      approvals, and increased certainty and predictability for developers and
    with corporate priorities and processes by (a) using
                                                                      the community.
    relevant metrics to optimize allocation of development-
    related benefits, (b) evaluating and planning for the              -- Approval of new inclusionary density bonus zones included in the West End
    long-term financial implications of new development-                   Community Plan and Downtown Eastside Area Plan, allowing additional
    related benefits, (c) updating and rationalizing existing             density in exchange for social and/or rental housing.
    development cost levy bylaws, and (d) exploring new
                                                                       -- New density bonus zones included in the Marpole Community Plan allow
    tools/approaches to achieve and manage development-
                                                                          additional density in exchange for "amenity share" contributions, to be
    related benefits.
                                                                          applied toward affordable housing and other public benefits identified in the
                                                                          plan's public benefit strategy.
                                                                       -- City policies and procedures amended to accommodate new extended
                                                                          Development Cost Levy (DCL) rate protection legislation approved by the
                                                                          Province, intended to provide more certainty regarding DCL rates over
                                                                          development process.
                                                                       -- Expanded use of flat rate target community amenity contributions (CACs) to
                                                                          include Cambie Corridor, Norquay Village, Little Mountain Adjacent Area and
                                                                          Marpole neighbourhoods.

2B. Enterprise Risk Management and                                  • Completed development of the enterprise risk management strategy and
    Business Continuity Planning                                      supporting tools, and restructured the City's Risk Management Committee.
    Develop and implement an enterprise risk management             • Multi-year implementation of enterprise risk management function designed
    framework, organizational structure that assists Council          and underway, for five programs: compliance, risk registers, business
    and staff in strategically assessing and addressing               continuity, issues management, and project management.
    the various risks facing the City over time, including a
    business continuity planning function.

2C. Business Intelligence Program                                   • Business Intelligence Strategy Phase 1 completed.
    Develop and implement a coordinated strategy for                • Corporate Driver Services dashboard designed and implemented.
    enhancing internal decision support and analytic
    capabilities, that considers metric development, business
    intelligence tools, internal skills/capacities, and existing
    software system capabilities; deliverables to focus on
    public works planning, land development planning,
    human resources and financial information/data.

                                                                                                                                                     31
APPENDIX 3

 2014 CORPORATE PLAN SHORT-TERM PRIORITY                        ACHIEVEMENTS SINCE JANUARY 2014

2D. Warehousing and Inventory Optimization                      • Designed and implemented a consolidated organizational structure for
                                                                  Phase 1 warehouses under the Director, Supply Chain Management, based
          Enhance warehouse and inventory management,
                                                                  upon leading practice, standardized warehouse and inventory processes and
          streamlining and standardizing operations across
                                                                  procedures.
          the City's warehouses, and optimizing site layouts
          and equipment to provide a single view of the         • Reduced inventory value for Phase 1 warehouses by approximately 25% over
          City's inventory operations and ensure the right        the twelve months ending December 2014.
          supplies are available and delivered as needed in
                                                                • Consolidated a number of standalone inventory tracking systems to the
          the most sustainable and cost-efficient way.
                                                                  City's enterprise SAP system, including Heavy Urban Search and Rescue and
                                                                  National Works Yard's non-stock inventory.

3A.   City Fleet Optimization                                   • Completed GPS Initialization Phase, background work required for the
                                                                  incorporation of vehicle telematics into all City-managed fleet units, targeted
          Implement the City's Green Fleet Plan, with a
                                                                  for 2016.
          focus on developing and initiating implementation
          of a plan to leverage technology such as GPS          • Lowered annual City fleet emissions by 3% by the end of Q3/2014 over the
          to optimize City vehicle fleet in terms of cost,        same period last year, attributed to idle reduction programs, enhanced route
          customer service and GHG efficiencies, with a           planning, and replacement of end-of-life fleet units with newer, more fuel
          target of reducing size of overall vehicle fleet by     efficient technologies.
          20%.
                                                                • Notable fleet additions include two hybrid electric garbage collection
                                                                  vehicles, eight electric vehicles and sixty-one VPD patrol vehicles with
                                                                  reduced engine size and idle reduction technology.

3B.   Climate Change Adaptation                                 • Phase 1 of the Coastal Flood Risk Assessment completed, with recommended
                                                                  new flood construction levels, associated building and zoning bylaw
          Implement the top priorities of the City's Climate
                                                                  amendments have been enacted.
          Change Adaptation Strategy, including (a)
          completing a coastal flood risk assessment, (b)       • Completed Phase 1 of the backup power inventory, and generated VanMap link
          updating regulated flood construction levels,           to map backup power with seismic, soil condition and flood map layers.
          (c) developing a back-up power strategy, (d)
                                                                • Completed the Extreme Heat Initial Response Guideline in conjunction with the
          developing an extreme heat response plan, and (e)
                                                                  Medical Health Officer, Vancouver Coastal Health and Environment Canada,
          developing an integrated storm water management
                                                                  Cool Building pilot project, using heat island and vulnerability mapping,
          plan.
                                                                  underway at Simon Fraser University.
                                                                • City-Wide Integrated Stormwater Management Plan (ISMP) completed,
                                                                  including a partnership with Musqueam First Nation for the Musqueam
                                                                  Creek ISMP.

32
APPENDIX 3

 2014 CORPORATE PLAN SHORT-TERM PRIORITY                           ACHIEVEMENTS SINCE JANUARY 2014

3C.   Update Solid Waste Strategies and Services                   • Multi-material British Columbia (MMBC) agreement has been executed,
      to Adapt to Changing Landscape                                 resulting in increased financial support for City's recycling programs.
      Update the City's solid waste strategies and operations      • Green bin service collecting food scraps and organic waste expanded to
      to respond to the changing regulatory landscape and to         include approximately 1,800 multi-family buildings.
      operational requirements, with a focus on                       -- Garbage tonnage decreased by 40%
      (a) developing a long-term strategy for the Vancouver
      Landfill that includes the City's landfill gas collection       -- Compost recovery increased by 60%
      targets, (b) developing a strategy to respond to                -- Overall diversion from landfill of residential solid waste is 60%, up from 55%
      Metro Vancouver's waste-to-energy plans, (c) aligning              in 2013.
      the City's recycling collection/disposal operations
      with changes arising from new "extended producer             • In 2014, Council approved the Construction and Demolition Waste Diversion
      responsibility" legislation, (d) developing an action plan     Strategy, the Building Materials Reuse and Recycling Bylaw and an organics
      to respond to imminent/potential legislative changes           waste ban.
      such as the construction demolition ban, organics waste
      ban, and zero waste legislation, and (e) expand the
      City's compostables collection and disposal program to
      include multi-unit residential buildings.

3D.   Urban Forest Strategy                                        • Council approved the Urban Forest Strategy, informing the protection,
                                                                     planting and management of the city's urban forest.
      Develop and implement an urban forest strategy and
      management plan.                                             • Approximately 2,100 trees saved annually via amendment to the Protection
                                                                     of Trees Bylaw.

4A.   Employee Engagement Action Plan and                          • Enhanced the City's leadership development programs, with focus on
      Internal Communications                                        front-line managers and supervisors, including a new CityLearn leadership
                                                                     framework, delivered almost 1,000 leadership training sessions in 2014.
      Implement the top priority actions arising out of the
      2013 employee engagement survey aimed at improving           • Business unit leaders have developed and implemented action plans to
      employee engagement, including development and                 address priorities identified in the most recent employee engagement survey.
      implementation of an internal communications strategy.

4B. Recruitment Strategy                                           • Implemented centralized recruiting function for Vancouver Board of Parks and
                                                                     Recreation, with substantial improvements in hiring process efficiency and
      Develop and implement an updated recruitment
                                                                     quality of hiring outcome.
      strategy to support City management in attracting
      the best talent to work at the City, including specific      • Increased in-house capacity to support senior-level recruitment and to reduce
      strategies around how to best leverage technology and          reliance on contracted search firms.
      social media for these purposes.

                                                                                                                                                          33
APPENDIX 3

 2014 CORPORATE PLAN SHORT-TERM PRIORITY                           ACHIEVEMENTS SINCE JANUARY 2014

 5A.   First Nations Collaboration Initiative                      • Vancouver City Council formally acknowledged that Vancouver is on the
                                                                     unceded traditional territory of the Musqueam, Squamish and Tsleil-Waututh
       Create an internal organizational structure for
                                                                     First Nations.
       enhancing collaboration among the City and local First
       Nations leadership both within the local bands and          • City of Vancouver and the Musqueam entered into a comprehensive services
       within the urban Aboriginal communities, by tracking          agreement.
       and ensuring alignment among relevant initiatives
                                                                   • City Council and senior staff were welcomed at a dinner hosted by the
       being led by disparate City departments that include
                                                                     Tsleil-Waututh Nation.
       External Relations and Protocol Office, City Clerk's,
       Office, Engineering Services, Community Services,           • Elected officials and staff involved in a wide range of Year of Reconciliation
       Vancouver Police Department, and Park Board.                  activities.

 5B. Regional Funding Allocation Decisions                         • City involved in collaborative development of the Mayors' Transportation and
                                                                     Transit Plan for Metro Vancouver, a document that identifies a plan for regional
       Improve the City's ability to influence key regional
                                                                     transit expansion and associated funding, to be put to a public referendum in
       funding allocations in order to ensure fair and
                                                                     2015.
       equitable outcomes, including the Broadway rapid
       transit project and upcoming Metro Vancouver liquid         • City staff and elected officials working with Metro Vancouver to ensure fair
       waste and solid waste capital investments.                    and equitable allocations for other major capital works.

 5C.   Healthy City Strategy Partnership with                      • Council approved the City's first-ever Healthy City Strategy: A Healthy City for
       Vancouver Coastal Health                                      All, supported by a public engagement process that included over
                                                                     10,000 people.
       In collaboration with Vancouver Coastal Health, the
       Vancouver Police Department, and a number of other          • Established the Healthy City for All Leadership Table, comprised of the City
       key stakeholders, develop an long-term integrated             and various partner agencies, with the mandate of advancing the highest-
       strategy that focuses on advancing the overall                priority recommendations in the Healthy City Strategy.
       health of Vancouver's citizens, communities and             • Partnered with Vancouver Coastal Health on the Healthy People,
       local environment, focusing on mental health issues           Healthy Places Summit.
       and sex trade workers, and aligned to key strategies
       such as the Vancouver Police Department 2012-2016
       Strategic Plan, the City's Greenest City Action Plan, the
       Vancouver Economic Action Strategy, the Housing and
       Homelessness Strategy, and Transportation 2040.

 5D. Municipal Access to Fraser River Shoreline and                • Negotiations underway with the Province of BC to renew approximately thirty
     Other Provincial Land                                           leases and sewer outfalls along the north shore of the Fraser River.
       Engage the BC provincial government to secure long-
       term recreational and other municipal-purpose access
       to the north shore of the Fraser River as well as other
       key locations.

34
APPENDIX 3

2014 CORPORATE PLAN SHORT-TERM PRIORITY                           ACHIEVEMENTS SINCE JANUARY 2014

6A. Refine Policies and Structures to                             • Significant progress toward meeting City of Vancouver's housing targets, have
    Advance Housing Availability and Affordability                  achieved:
     Using the City's Housing and Homelessness Strategy              -- 65% of the City's 2014 non-market housing target,
     as a guiding framework, develop a set of clearly                -- 86% of the City's 2014 supportive housing target,
     articulated deliverables associated with meeting
     the City's housing, affordability and homelessness              -- 189% of the City's 2014 market rental target, and
     objectives, to include                                          -- 90% of the City's 2014 suites and laneway homes target.
     (a) evaluating options for establishing a City of
     Vancouver housing development company that                   • Established the Vancouver Affordable Housing Agency, a corporation owned
     acquires and develops new homes, (b) exploring how             by the City of Vancouver with the mandate to serve as the City's agent in
     community amenity contributions can be leveraged               enabling the development and delivery of new affordable housing units in
     to create more family-oriented housing, (c) working            Vancouver.
     to improve the capacity of the non-profit and co-op
     housing sectors to enable them to help meet the City's
     housing availability and affordability objectives, and
     (d) regularly reporting to Council on progress toward
     meeting the City's housing targets.

6B. Support Shift to Transit, Cycling and                         • The Mayors' Council on Regional Transportation, representing twenty-one
    Pedestrian Transportation                                       municipalities, came together to develop a ten-year plan for enhancing
                                                                    Metro Vancouver's transit and transportation system and for funding these
     Support the goals articulated in the City's                    enhancements, significant progress on Broadway SkyTrain extension project.
     Transportation 2040 Plan, by focusing on (a) by
     working with Translink to support/optimize Broadway          • Contextual work for parking strategy completed, including a cruising for
     Corridor rapid transit planning, (b) implementing              parking study to better understand how long it takes to find a parking space,
     a public bike share system, and (c) developing a               a meter compliance survey, and on-street residential parking best-practices
     comprehensive parking strategy for Vancouver.                  research.

6C. GHG Reduction Plan for New and Existing Buildings             • The Energy Retrofit Strategy for Existing Buildings approved by Council,
                                                                    external implementation funding secured.
     Develop and implement an action plan for achieving
     the Greenest City Action Plan goals of (a) reducing          • Vancouver Building Bylaw amended to include higher energy performance
     energy use and GHG emissions from existing buildings           requirements for residential and commercial buildings.
     citywide by 20% over 2007 levels, and (b) requiring all
                                                                  • An external network of certified energy advisors established to verify
     buildings constructed from 2020 onward to be carbon
                                                                    compliance with new energy requirements for one- and two-family homes.
     neutral in operations – articulating the City's tactics to
     achieve these goals, as well as associated costs to the
     City and to building owners/occupiers.

                                                                                                                                                    35