Korite - 2016 Jewelry Catalogue
If your browser does not support JavaScript, please read the page content below:
Korite - 2016 Jewelry Catalogue
2016 Catalogue DISCOVER ONE OF THE RAREST GEMS ON EARTH All prices are MSRP in U.S. Dollars Prices subject to change without notice Updated May 2016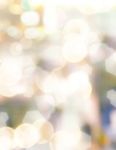 1. Short shipments or damaged goods must be reported to KORITE within 48 hours of receiving. 2. KORITE'S Unconditional Lifetime Guarantee. All Ammolite stones set in gold jewellery by KORITE, are covered by an unconditional lifetime guarantee. Any damage to Ammolite gemstones during sizing of rings is the responsibility of the party performing the work. KORITE does not encourage the sizing of bezel-set rings.
The best alternative is to order the particular style in the size needed. KORITE shall not guarantee jewellery or loose Ammolite stones that have been set or altered by a party other than KORITE.
If you have an item that is damaged, please visit our website for instructions on how to return it to KORITE for repair or replacement. 3. Exchange of Goods. All exchanges must be pre-approved and given an authorization number by your respective sales representative before said goods are returned for exchange. A standard 15% restocking fee shall be charged only on goods returned for exchange that were purchased in excess of 12 months prior to the return date. The client will bear responsibility for the shipment and shipping charges for exchanges. All packages containing goods returning to KORITE must be labeled on the outside (visible to customs): "Canadian Goods Returning to Manufacturer for Repair/Exchange" Additionally: **Itemized list for each shipment** Please include a copy of the original invoice for any item that is returning.
All product for exchange must be returned individually bagged or boxed or the restocking fee will be charged. All designer pieces must be returned in their original box. 4. Minimum Reorders All reorders must be a minimum of $500. This is necessary for us to continue to provide the best possible product, quality and service. PLEASE MAKE NOTE OF FOLLOWING KORITE COMPANY POLICIES AMMOLITE GRADING Grade Colors Brilliance & Intensity Clarity AAA 3+ Vibrant vivid colors from any angle No matrix or flaws visible AA 3+ Extra bright colors Fine matrix lines can be present A 2+ Bright colors Matrix lines can be present Standard 1-2 Good color Matrix lines can be present B 1 Dim color Matrix lines can be present 2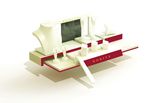 Precious Unique Rare Exotic THE SOLARA COLLECTION SOLARA EARRINGS Solara (Petite) $5,855 OR891E AA, 12x10 mm 18K Solara (Royal) $8,920 OR834E AA, 15x12 mm 18K Solara (Royal) $14,385 OR823 AA, 30x25mm 18K Solara (Princess) $4,970 OR891 AA, 15x12 mm 18K Solara (Petite) $2,900 OR898 18K, AA 12x10 mm Solara $6,735 OR834 AA, 19x16 mm 18K RARE, PRECIOUS, EXOTIC Top grade Ammolite is so rare that KORITE produces less than 100 of the award winning "Grand Solara" designs a year. This exquisite pendant is truly a masterpiece. Available in yellow and white gold. 3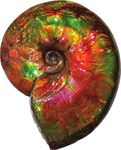 Precious Unique Rare Exotic Rosalind $365 SP3141F1 Standard, 18x13 mm Silver THE ROSALIND COLLECTION Rosalind (Royal) $320 SR3129F Standard,14x10 mm Silver Rosalind (Royal) $635 SP3142F Standard, 25x18 mm Silver Rosalind $225 SE368F Standard, 8x6 mm Silver Rosalind $1,105 P2161 A, 14x10 mm 14K Rosalind (Royal) $4,600 P891 AA, 25x18 mm 14K Rosalind $1,440 E257P A, 8x6 mm 14K Rosalind (Petite) $1,525 R2060 A, 9x7 mm 14K Gold Silver 4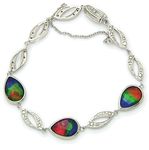 Precious Unique Rare Exotic THE PRISCILLA COLLECTION Priscilla $3,215 R8538F5 AA, 10x5 mm 14K Priscilla $1,595 PS8036F5 AA, 14x7 mm 14K Priscilla $1,435 E8108F1 AA, 10x5 mm 14K THE RENE COLLECTION Rene (Royal) $2,920 P824 AA, 22x13 mm 14K Rene (Royal) $670 SP3068 Standard, 22x13 mm Silver Rene (Princess) $1,160 P2257 A, 15x10 mm 14K Rene $1,465 P2150 A, 18x11 mm 14K Silver Rene $1,700 E231P A, 12x8 mm 14K 5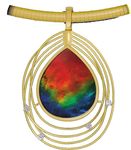 Precious Unique Rare Exotic THE NEDA COLLECTION Neda $1,260 P2870F5 A, 26x5 mm 14K Silver Neda $300 SP3377WF Standard, 26x5 mm Silver Neda $430 SE3003F Standard, 15x5 mm Silver Neda $1,340 E2029F5 A, 15x5 mm 14K THE EMMIE COLLECTION Emmie $1,395 E232 A, 9X7 mm 14K Emmie $990 P2313 A, 11x9 mm 14K Emmie $285 SP3047 Standard, 11x9 mm Silver Silver Emmie $550 SE272 A, 9X7 mm Silver 6
Precious Unique Rare Exotic THE NINA COLLECTION Nina (Royal) $1,595 P2341 A, 18x11 mm 14K Nina (Petite) $135 SP3043 Standard, 9x6 mm Silver Nina $555 SE269 A, 9x6 mm Silver Silver Nina $1,315 E223 A, 9x6 mm 14K Nina $825 P277 A, 12x8 mm 14K LUXURIOUS BRACELETS Nea $735 SBR321F1 Standard, 12x8 mm (3) Silver Paisley $8,365 B809D AA, 10x4 mm (5) 14K 7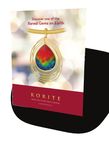 Precious Unique Rare Exotic GOLD SETS Norah $830 P8362 AA, 12x8 mm 14K Norah $1,450 E2110L A, 8x5 mm 14K Column $5,890 OR8026 AA, 26x5 mm 18K Column $5,890 OR8026E AA, 15x5 mm 18K Column (Petite) $3,195 OR832 AA, 15x5 mm 18K Pearl $955 P2436F1 A, 12x8 mm 14K Pearl $1,380 E2020PF A, 9x6 mm 14K Nola $1,510 E2171PF A, 8x8 mm 14K Nola $1,520 P8791F5 AA, 10x10 mm 14K Pia $1,935 E2127 A, 9x6 mm 14K Pia $1,095 PS8003 AA, 9x6 mm 14K 8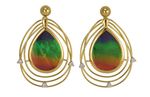 Precious Unique Rare Exotic Raye $345 SR3135TF Standard, 10x10 mm Silver Raye $260 SP3333TF Standard, 10x10 mm Silver Raye $335 SE3066TF Standard, 8x8 mm Silver Emily $375 SP3161WF1 Standard,18x11 mm Silver Emily $550 SE2010WF1 A, 9x6 mm Silver Emily $245 SR3140F1 Standard, 12x8 mm Silver Rachelle $385 SP3314WFG Standard, 10 mm Silver Rachelle $405 SE3062WFG Standard, 6 mm Silver Madison $235 SP3343F Standard, 10 mm Gold Plated, Silver Madison $380 SE2071FG2 A, 6 mm Gold Plated, Silver Madison $205 SR3160FG2 Standard, 8 mm Silver SILVER SETS Naomi $245 SP2017 A, 8x6 mm Silver Naomi $520 SE261 A, 8x6 mm Silver 9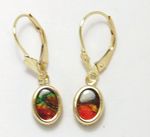 Precious Unique Rare Exotic Chloe $590 SR3119W Standard, 14x10 mm Gold Plated, Silver Chloe $695 SP3253W Standard, 12x10 mm Gold Plated, Silver Chloe $1,010 SE3029W Standard, 12x10 mm Gold Plated, Silver Nyla $380 SP3212WF Standard, 18x11 mm Silver Nyla $430 SE3022F1 Standard, 12x8 mm Silver Elenor $220 SP3230WF1 Standard, 13x6 mm Silver Elenor $380 SE3016WF Standard, 13x6 mm Silver SILVER SETS Arianna $260 SP3195F Standard, 14x10 mm Silver Arianna $300 SE3086FL Standard, 9x7 mm Silver 10
Precious Unique Rare Exotic Ingrid $375 SP3369WF Standard, 16x7 mm Silver Ingrid $360 SR3172WF Standard, 16x7 mm Silver Evita $535 SPM250 A, 30x4 mm Silver Evita $1,195 SEM250 A, 20x4 mm Silver Emerald $380 SE3085F Standard, 12x8 mm Silver Emerald $305 SP3301WF Standard, 15x10 mm Silver SILVER SETS Kylie $455 SE2070FG A, 8X6 mm Gold Plated, Silver Kylie $225 SR3159FG Standard, 10x8 mm Gold Plated, Silver Kylie $260 SP3341FGP Standard, 12x10 mm Gold Plated, Silver Ricki $395 SE273 A, 10x4 mm Silver Ricki $135 SP3056 Standard, 10x4 mm Silver 11
Precious Unique Rare Exotic Canadiana $635 P2133 A, 9x7 mm 14K GOLD PENDANTS Nelia $765 PS891 AA, 9x7 mm 14K Philda $970 P896 AA, 9x7 mm 14K Porsha $935 P2364 A, 16x8 mm 14K Layla $1,125 P2612 A, 8 mm 14K Claire $1,485 P2772F1 A, 10x10 mm 14K Lucia $3,790 P8468D AA, 14x13 mm 14K Harper $1,940 P2542 A, 20x12 mm 14K Alyssa $1,045 P2862F1 A, 13x6 mm 14K 12
Precious Unique Rare Exotic Hannah $170 SP3342WF5 Standard, 10x5 mm Silver Rose $320 SP2338F A, 9x7 mm Silver SILVER PENDANTS Etta $340 SP3332WF Standard, 12 mm 2 Tone, Silver Mia $240 SP2371 A, 10x4 mm Silver Rana $775 SP2266W A, 10 mm Silver Nova $2,150 SP2273W A, 18 mm Silver Zoey $715 SP3330WF Standard, 15x10 mm Silver Eva $320 SP3327WFG Standard, 8x8 mm 2 Tone, Silver Emma $475 SP3331WF Standard, 9 mm Silver Ria $385 SP3258F1 Standard, 18x13 mm Silver 13 Scarlet $240 SP3194 Standard, 12x10 mm Silver Isabella $295 SP3316WFG Standard, 16x7 mm 2 Tone, Silver Lily $375 SP3192M Standard, 14x10 mm Silver Amore $360 SP3300WF Standard, 10 mm Silver
Precious Unique Rare Exotic GOLD EARRINGS Natalia $1,540 E873PF1 AA, 9x6 mm 14K Pamela $1,315 E2089DP A, 5x5 mm 14K Penelope $785 E272P A, 6 mm 14K Nikita $1,095 E812AP AA, 8x6 mm 14K Mila $885 E267L A, 8x6 mm 14K 14
Precious Unique Rare Exotic Elberta $255 SE3005F1 Standard, 9x6 mm Silver SILVER EARRINGS Emerson $520 SE2059WF A, 9x6 mm Silver Ellen $275 SE3090F Standard, 8 mm Silver Eden $325 SE3017WF1 Standard, 13x6 mm Silver Nasima $485 SE3105F Standard, 10x8 mm Silver All KORITE sterling silver jewellery are rhodium plated to prevent tarnishing. 15
Precious Unique Rare Exotic GOLD RINGS India $1,075 R291DF1 A, 8x6 mm 14K Coby $1,690 R8034 AA, 9x7 mm 14K Paula $1,495 R848F1 AA, 9x6mm 14K Patricia $2,545 R8346F1 AA, 12x8 mm 14K Peggie $3,670 RH849DF AA, 12x10 mm 14k Stella $945 R267 A, 8x6 mm 14K Piper $1,065 R2147 A, 8x6 mm 14K Alice $1,810 R2094 A, 14x10 mm 14K Maria $2,400 R2525F1 A, 10x8 mm 14K Unisex 16
Precious Unique Rare Exotic SILVER RINGS Raylene $210 SR3103 Standard, 10x8 mm Silver Raven $240 SR3108W Standard, 9x6 mm Silver Lindsay $260 SR2122T A, 6x6 mm Silver Ilene $240 SR3171WF1 Standard, 10x8 mm Silver Bella $215 SR3153 Standard, 10x8 mm Silver Taylor $300 SR3144FG2 Standard, 8x8 mm Silver Marquee $315 SR3164WF Standard, 13x6 mm Silver Ivana $290 SR3031F1 Standard 9x7, 7x5 mm (2) Silver Blair $210 SR3038 Standard 10x4 mm Silver Camila $360 SR3111M Standard, 14x10 mm Silver Unisex 17
Precious Unique Rare Exotic Neil $555 SC308F Standard, 12x10 mm Silver CLASSIC MEN'S STYLE Noland $560 SC304 Standard, 14x10 mm Silver Martin $2,740 R8088 AA, 10x8 mm 14K Paul $3,055 R856 AA, 16x12 mm 14K Ken $760 SRH2328F1 A, 14x10 mm Silver Martin $555 SRH2088 A, 10x8 mm Silver Paul $940 SRH256 A, 16x12 mm Silver Peter $3,120 R254 A, 12x10 mm 14K Robbie $3,260 R253 A, 12x10 mm 14K 18
Hand Specimen $105 and up Canadian Ammonite Prices vary POINT OF SALE AMMONITES AND SPECIMENS 19
Precious Unique Rare Exotic www.korite.com 1-800-917-2228    #KORITEcolor