2017 Wind Technologies Market Report
If your browser does not support JavaScript, please read the page content below:
2017 Wind Technologies Market Report
ii This report is being disseminated by the U.S. Department of Energy (DOE). As such, this document was prepared in compliance with Section 515 of the Treasury and General Government Appropriations Act for fiscal year 2001 (public law 106-554) and information quality guidelines issued by DOE. Though this report does not constitute "influential" information, as that term is defined in DOE's information quality guidelines or the Office of Management and Budget's Information Quality Bulletin for Peer Review, the study was reviewed both internally and externally prior to publication.
For purposes of external review, the study benefited from the advice and comments of 12 industry stakeholders, U.S. Government employees, and national laboratory staff. NOTICE This report was prepared as an account of work sponsored by an agency of the United States government. Neither the United States government nor any agency thereof, nor any of their employees, makes any warranty, express or implied, or assumes any legal liability or responsibility for the accuracy, completeness, or usefulness of any information, apparatus, product, or process disclosed, or represents that its use would not infringe privately owned rights.
Reference herein to any specific commercial product, process, or service by trade name, trademark, manufacturer, or otherwise does not necessarily constitute or imply its endorsement, recommendation, or favoring by the United States government or any agency thereof. The views and opinions of authors expressed herein do not necessarily state or reflect those of the United States government or any agency thereof. Available electronically at SciTech Connect: http://www.osti.gov/scitech Available for a processing fee to U.S. Department of Energy and its contractors, in paper, from: U.S. Department of Energy Office of Scientific and Technical Information P.O.
Box 62 Oak Ridge, TN 37831-0062 OSTI: http://www.osti.gov Phone: 865.576.8401 Fax: 865.576.5728 Email: reports@osti.gov Available for sale to the public, in paper, from: U.S. Department of Commerce National Technical Information Service 5301 Shawnee Road Alexandria, VA 22312 NTIS: http://www.ntis.gov Phone: 800.553.6847 or 703.605.6000 Fax: 703.605.6900 Email: orders@ntis.gov
2017 Wind Technologies Market Report iii Preparation and Authorship This report was prepared for the Wind Energy Technologies Office within the U.S. Department of Energy's Office of Energy Efficiency and Renewable Energy. Primary authors of the report are: Ryan Wiser and Mark Bolinger, Lawrence Berkeley National Laboratory Contributing authors include: Galen Barbose, Naïm Darghouth, Ben Hoen, Andrew Mills, Joe Rand, and Dev Millstein (Lawrence Berkeley National Laboratory); Kevin Porter, Katherine Fisher, and Nicholas Disanti (Exeter Associates); and Frank Oteri (National Renewable Energy Laboratory)
2017 Wind Technologies Market Report iv Acknowledgments For their support of this ongoing report series, the authors thank the entire U.S. Department of Energy (DOE) Wind Energy Technologies Office team. In particular, we wish to acknowledge Patrick Gilman, Rich Tusing, and Valerie Reed. For reviewing elements of this report or providing key input, we also acknowledge: Patrick Gilman, Liz Hartman, Mikayla Rumph (DOE); Christopher Namovicz, Cara Marcy, Manussawee Sukunta (U.S. Energy Information Administration, EIA); Andrew David (U.S. International Trade Commission, USITC); John Hensley and Celeste Wanner (American Wind Energy Association, AWEA); Charlie Smith (Energy Systems Integration Group); Matt McCabe (Clear Wind); Ed DeMeo (Renewable Energy Consulting Services, Inc.); Danielle Preziuso (Pacific Northwest National Laboratory); Tyler Stehly (National Renewable Energy Laboratory, NREL); and Lawrence Willey (University of Wyoming).
For providing data that underlie aspects of this report, we thank the EIA, Bloomberg New Energy Finance (BNEF), MAKE Consulting, and AWEA. Thanks also to Donna Heimiller and Billy Roberts (NREL) for assistance with the wind project and wind manufacturing maps as well as for assistance in mapping wind resource quality; and Carol Laurie (NREL) and Liz Hartman (DOE) for assistance with layout, formatting, production, and/or communications. Lawrence Berkeley National Laboratory's contributions to this report were funded by the Wind Energy Technologies Office, Office of Energy Efficiency and Renewable Energy of the DOE under Contract No.
DE- AC02-05CH11231. The authors are solely responsible for any omissions or errors contained herein.
2017 Wind Technologies Market Report v List of Acronyms AWEA American Wind Energy Association BNEF Bloomberg New Energy Finance BPA Bonneville Power Administration CAISO COD California Independent System Operator commercial operation date DOE U.S. Department of Energy EDPR EDP Renováveis EIA U.S. Energy Information Administration ERCOT Electric Reliability Council of Texas FAA Federal Aviation Administration FERC Federal Energy Regulatory Commission GE General Electric Corporation GW gigawatt HTS IEC Harmonized Tariff Schedule International Electrotechnical Commission IOU investor-owned utility IPP independent power producer ISO independent system operator ISO-NE New England Independent System Operator ITC investment tax credit kV kilovolt kW kilowatt kWh kilowatt-hour LCOE levelized cost of energy m2 square meter MISO Midcontinent Independent System Operator MW megawatt MWh megawatt-hour NREL National Renewable Energy Laboratory NYISO New York Independent System Operator O&M operations and maintenance OEM original equipment manufacturer PJM PJM Interconnection POU publicly owned utility PPA power purchase agreement
2017 Wind Technologies Market Report vi PTC production tax credit REC renewable energy certificate RGGI Regional Greenhouse Gas Initiative RPS renewables portfolio standard RTO regional transmission organization SGRE Siemens Gamesa Renewable Energy SPP Southwest Power Pool USITC U.S. International Trade Commission W watt WAPA Western Area Power Administration WECC Western Electricity Coordinating Council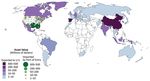 2017 Wind Technologies Market Report vii Executive Summary Wind power capacity in the United States continued to experience strong growth in 2017. Recent and near- term additions are supported by the industry's primary federal incentive—the production tax credit (PTC)—as well as a myriad of state-level policies.
Wind capacity additions have also been driven by improvements in the cost and performance of wind power technologies, yielding low-priced wind energy for utility, corporate, and other power purchasers. The prospects for growth beyond the current PTC cycle remain uncertain, however, given declining tax support, expectations for low natural gas prices, and modest electricity demand growth. Key findings from this year's Wind Technologies Market Report include: Installation Trends • Wind power additions continued at a rapid pace in 2017, with 7,017 MW of new capacity added in the United States and $11 billion invested.
Supported by favorable tax policy and other factors, cumulative wind power capacity grew to 88,973 MW. In addition to this newly installed wind capacity, 2,131 MW of partial wind plant repowering was completed in 2017, mostly involving upgrades to the rotor diameters and major nacelle components of existing turbines in order to increase energy production with more-advanced turbine technology, extend project life, and access favorable tax incentives. • Wind power represented the third-largest source of U.S. electric-generating capacity additions in 2017, behind solar and natural gas. Wind power constituted 25% of all capacity additions in 2017.
Over the last decade, wind represented 30% of all U.S. capacity additions, and an even larger fraction of new capacity in the Interior (55%) and Great Lakes (44%) regions. Its contribution to generation capacity growth over the last decade is somewhat smaller in the Northeast (19%) and West (18%), and considerably less in the Southeast (2%). [See Figure 1 for regional definitions]. • Globally, the United States ranked second in annual wind capacity additions in 2017, but was well behind the market leaders in wind energy penetration. Global wind additions equaled 52,500 MW in 2017, well below the record 63,600 MW added in 2015, yielding a cumulative total of 539,000 MW.
The United States remained the second-leading market in terms of annual and cumulative capacity as well as annual wind generation, behind China. A number of countries have achieved high levels of wind penetration; end-of-2017 wind power capacity is estimated to supply the equivalent of 48% of Denmark's electricity demand, and roughly 30% of demand in Ireland and in Portugal. In the United States, the total wind capacity installed by the end of 2017 is estimated, in an average year, to equate to 7% of electricity demand.
• Texas installed the most capacity in 2017 with 2,305 MW, while fourteen states exceeded 10% wind energy penetration as a fraction of total in-state generation. New utility-scale wind turbines were installed in 24 states in 2017. On a cumulative basis, Texas remained the clear leader, with 22,599 MW of capacity. Notably, the wind capacity installed in Iowa, Kansas, Oklahoma, and South Dakota supplied 30%–37% of all in-state electricity generation in 2017. • A record level of wind power capacity entered transmission interconnection queues in 2017; solar and storage also reached new highs in 2017.
At the end of 2017, there was 180 GW of wind power capacity seeking transmission interconnection, representing 36% of all generating capacity in the reviewed queues. In 2017, 81 GW of wind power capacity entered interconnection queues, second only to solar capacity additions. Energy storage interconnection requests have also increased in recent years. The Southwest Power Pool, Texas, and Mountain regions experienced especially sizable wind additions to their queues in 2017.
2017 Wind Technologies Market Report viii Industry Trends • Vestas, GE, and Siemens Gamesa captured 88% of the U.S. wind power market in 2017. In 2017, Vestas captured 35% of the U.S. market for turbine installations, edging out GE at 29% and followed by Siemens-Gamesa Renewable Energy (SGRE) at 23%. Vestas was also the leading turbine supplier for land-based wind installations worldwide in 2017, followed by SGRE, Goldwind, and GE. • Some manufacturers increased the size of their U.S. workforce in 2017 or otherwise expanded their existing facilities, but expectations for significant long-term supply-chain expansion have become less optimistic.
Domestic wind sector employment reached a new high of 105,500 full-time workers in 2017. Moreover, the profitability of turbine suppliers has generally been strong over the last four years. Although there have been a number of plant closures over the last 5+ years, the three major turbine manufacturers serving the U.S. market have domestic manufacturing facilities. Domestic nacelle assembly capability stood at roughly 11.7 GW in 2017, and the United States had the capability to produce blades and towers sufficient for approximately 8.9 GW and 7.4 GW, respectively, of wind capacity annually.
The domestic supply chain faces conflicting pressures, including significant near-term growth, but also strong competitive pressures and an anticipation of reduced demand as the PTC is phased out.
• Domestic manufacturing content is strong for some wind turbine components, but the U.S. wind industry remains reliant on imports. The United States is reliant on imports of wind equipment from a wide array of countries, with the level of dependence varying by component. Domestic manufacturing content is highest for nacelle assembly (>85%), towers (70–90%), and blades and hubs (50–70%). • The project finance environment remained strong in 2017. The U.S. wind market raised $6 billion of new tax equity in 2017, on par with the three prior years. Project-level debt finance decreased to $2.5 billion.
Tax equity yields held at just below 8% (in unlevered, after-tax terms), while the cost of term debt hovered around 4% for much of the year, before pushing higher during the first half of 2018. Looking ahead, 2018 should be another busy year, given the abundant backlog of turbines that met safe- harbor requirements to qualify for 100% PTC, along with another reported 10 GW of safe-harbored turbines at 80% PTC, still to be deployed.
• Independent power producers own the vast majority of wind assets built in 2017. IPPs own 91% of the new wind capacity installed in the United States in 2017, with the remaining assets owned by investor-owned utilities (9%) and other entities (