Kawasaki Engines - 2017 Product Catalog
Page content transcription ( If your browser does not render page correctly, please read the page content below )
When you have big goals in mind, you want a Kawasaki engine in your mower. More landscapers
               prefer Kawasaki power and reliability than any other engine brand1. Premium mowers count on
               their proven strength and quality. Kawasaki re-powers extend the productive life of hard-working
               equipment. Authorized Kawasaki dealers meet your needs with world-class service and parts.
               And Kawasaki's 3-year limited warranty gives you confidence you can count on.

               In landscaping, success is driven by ambition. And often powered by Kawasaki.




1 According to survey of lawn care professionals conducted in 2016 by Orman Guidance, Inc., an independent research firm commissioned by Kawasaki Motors Corp., U.S.A.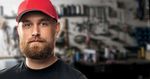 CONTENTS
                                                                                                                                   GLOBAL HERITAGE 6
                                                                                                                                  60 YEAR TIMELINE 7
                                                                                                                                           FX SERIES 8 – 15
                                                                                                                                           FS SERIES 16 – 19
                                                                                                                                           FR SERIES 20 – 22
                                                                                                                                    EFI TECHNOLOGY 23
                                                                                                                                           FD SERIES 24 – 25
                                                                                                                                   FJ/FJ KAI™ SERIES 26
                                                                                                                                    CRITICAL POWER 27
                                                                                                                            KAWASAKI GENUINE PARTS 28 – 31
                                                                                                                                           REPOWER 32 – 33
                                                                                                                               COMPLETE ENGINE LINE 34
                                                                                                                                 OPTIONAL FEATURES 35




You need more than strong engines. You need strong support. Your Authorized Kawasaki Engines Dealer has what it takes
to keep you running like a well-oiled machine: efficient new equipment, cost-effective repowers and rebuilds, genuine
parts, service and advice. Your dealer is trained, equipped, factory-supported and personally motivated to help you work
smart. As a professional, you put a lot into your business — your authorized Kawasaki engines dealer can help you get the
most out of it. Find him at www.Kawasaki.com/DealerLocatorPower/Search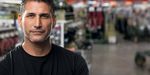 1957 – FIRST KAWASAKI SMALL ENGINE                          2010 – FS SERIES, FR SERIES INTRODUCED
                                                                                                                          Kawasaki General Purpose Engines division releases a        Mid-duty and residential engines expand Kawasaki
                                                                                                                          250cc engine with airplane air-cooled technology and        performance to wider markets
                                                                                                                          cast-iron cylinder liners
                                                                                                                                                                                      2012 – FIRST SAE POWER CERTIFIED SMALL ENGINES
                                                                                                                          1968 – FIRST MILLION SMALL ENGINES                          Kawasaki moves to SAE J2723, the tightest horsepower-
                                                                                                                          Total production for division reaches 1,000,000 engines,    rating standard in the industry, ensuring full, consistent
                                                                                                                          including a new outboard design                             power from its Critical Power engines

                                                                                                                          1970 – FIRST SNOWMOBILE RACING ENGINE                       2015 – NEXT-GENERATION EFI ENGINE INTRODUCED
                                                                                                                          Kawasaki creates a powerplant designed especially for       Breakthrough electronic fuel injection technology elevates
    Kawasaki has been building premium general purpose engines for 60 years, backed by the depth, strength and            popular winter racing                                       the new FS730V-EFI engine to new level of performance
    creativity of a world-wide engineering and production powerhouse. Innovations from across our entire aerospace,
                                                                                                                          1983 – FIRST 10 MILLION SMALL ENGINES                       2016 – KAWASAKI EFI POWER EXPANDS
    transportation, energy, industrial and consumer-products family constantly improve the engines you use, keeping you
                                                                                                                          Kawasaki sets industry record for total combined            New FX730V-EFI model added, giving more users the
    productive and competitive year after year.
                                                                                                                          production                                                  efficiency, power and quality results of Kawasaki EFI

                                                                                                                          1987 – FIRST LIQUID-COOLED KAWASAKI ENGINE                  2017 – NEW FX850V-EFI INTRODUCED
                                                                                                                          New liquid-cooled, 2-cylinder FD model is released,         New commercial-grade FX Series EFI model gives top
                                                                                                                          along with Kawasaki's first walk-behind mower engine        OEMs and pro landscapers a new power option

                                                                                                                          1988 – FIRST 15 MILLION SMALL ENGINES
                                                                                                                          Combined GPE production sets another industry record

                                                                                                                          1989 – MARYVILLE, MISSOURI PLANT OPENS
                                                                                                                          Kawasaki begins building world-class engines in the heart
                                                                                                                          of the USA

                                                                                                                          1993 – FIRST 20 MILLION SMALL ENGINES
                                                                                                                          Includes new engine designs that set record sales levels

                                                                                                                          2001 – FJ SERIES INTRODUCED
                                                                                                                          Tough, air-cooled single-cylinder, powerplant brings
                                                                                                                          Kawsasaki performance to a new range of products

                                                                                                                          2005 – FX SERIES INTRODUCED
                                                                                                                          Breakthrough commercial-grade engines bring new
                                                                                                                          performance levels to the toughest jobs




6                                                                                                                                                                                                                                                  7
Air-Cooled V-Twin: Vertical Shaft




                                                                                                                                                                                                                                                                                           FX
                                                         FX481V / 15.5 HP                                                         FX541V / 16.5 HP                                                         FX600V / 19.0 HP




The FX engine elevates "commercial grade" to a
new level: strictly heavy duty, built for the toughest
jobs, crafted with hands-on precision through
every step from initial pressure casting to final,
                                                                                             Forced Air-Cooled V-twin 4-cycle                                          Forced Air-Cooled V-twin 4-cycle                                          Forced Air-Cooled V-twin 4-cycle
                                                          Engine type                                                               Engine type                                                               Engine type
individual inspection. Components are premium                                                Vertical Shaft OHV Gasoline Engine                                        Vertical Shaft OHV Gasoline Engine                                        Vertical Shaft OHV Gasoline Engine
                                                          Number of Cylinders                2                                      Number of Cylinders                2                                      Number of Cylinders                2
professional quality. Tolerances are incredibly           Bore x Stroke                      2.9 x 2.8 in. (73 x 72mm)              Bore x Stroke                      2.9 x 2.8 in. (73 x 72mm)              Bore x Stroke                      2.9 x 2.8 in. (73 x 72mm)

tight. Power delivery is tested, confirmed and SAE        Displacement                       603cc (36.8 cu. in.)                   Displacement                       603cc (36.8 cu. in.)                   Displacement                       603cc (36.8 cu. in.)
                                                          Compression Ratio                  8.1:1                                  Compression Ratio                  8.1:1                                  Compression Ratio                  8.1:1
Certified to ensure full rated horsepower. When           Maximum Power                      15.5hp (11.6kW) / 3600 rpm             Maximum Power                      16.5hp (12.3kW) / 3600 rpm             Maximum Power                      19.0hp (14.2kW) / 3600 rpm
                                                          Maximum Torque                     31.4 ft. lbs. (42.6 N•m) / 1800 rpm    Maximum Torque                     32.1 ft. lbs. (43.4 N•m) / 2000 rpm    Maximum Torque                     32.5 ft. lbs. (44.1 N•m) / 2200 rpm
your job, your product, or your reputation demands        Oil Capacity                       2.1 U.S. qt. (2.0 liter) w/Filter      Oil Capacity                       2.1 U.S. qt. (2.0 liter) w/Filter      Oil Capacity                       2.1 U.S. qt. (2.0 liter) w/Filter

the best you've got, this is                              Dry Weight                         89.7 lbs. (40.7kg)                     Dry Weight                         89.7 lbs. (40.7kg)                     Dry Weight                         89.7 lbs. (40.7kg)


the engine to get.
                                                         • 90° V-twin                                                              • 90° V-twin                                                              • 90° V-twin
                                                         • Pressurized lubrication system                                          • Pressurized lubrication system                                          • Pressurized lubrication system
• Commercial mowers                                      • Electronic spark ignition                                               • Electronic spark ignition                                               • Electronic spark ignition
                                                         • Automatic compression release                                           • Automatic compression release                                           • Automatic compression release
• Heavy-duty industrial and construction equipment      • Multi-Stage canister air filter                                         • Multi-Stage canister air filter                                         • Multi-Stage canister air filter
                                                         • Cast-iron cylinder liners                                               • Cast-iron cylinder liners                                               • Cast-iron cylinder liners
                                                         • Rotating grass chopper screen                                           • Rotating grass chopper screen                                           • Rotating grass chopper screen
                                                         • Metal engine cover with integrated                                      • Metal engine cover with integrated                                      • Metal engine cover with integrated
                                                           clean out ports                                                           clean out ports                                                           clean out ports
                                                         • Heavy-duty shift-type starter                                           • Heavy-duty shift-type starter                                           • Heavy-duty shift-type starter




                                                                                                                                                                                                                                                                                       9
FX




                                                                                                                                                                                                                                                                                                                                FX
          FX651V / 20.5 HP                                                         FX691V / 22.0 HP                                                         FX730V / 23.5 HP                                                                          FX730V-EFI / 25.5 HP




                                              Forced Air-Cooled V-twin 4-cycle                                          Forced Air-Cooled V-twin 4-cycle                                          Forced Air-Cooled V-twin 4-cycle                                            Forced Air-Cooled V-twin Fuel Injected
           Engine type                                                               Engine type                                                               Engine type                                                               Engine type
                                              Vertical Shaft OHV Gasoline Engine                                        Vertical Shaft OHV Gasoline Engine                                        Vertical Shaft OHV Gasoline Engine                                          4-cycle Vertical Shaft OHV Gasoline Engine

           Number of Cylinders                2                                      Number of Cylinders                2                                      Number of Cylinders                2                                      Number of Cylinders                  2
           Bore x Stroke                      3.1 x 3.0 in. (78 x 76mm)              Bore x Stroke                      3.1 x 3.0 in. (78 x 76mm)              Bore x Stroke                      3.1 x 3.0 in. (78 x 76mm)              Bore x Stroke                        3.1 x 3.0 in. (78 x 76mm)
           Displacement                       726cc (44.3 cu. in.)                   Displacement                       726cc (44.3 cu. in.)                   Displacement                       726cc (44.3 cu. in.)                   Displacement                         726cc (44.3 cu. in.)
           Compression Ratio                  8.2:1                                  Compression Ratio                  8.2:1                                  Compression Ratio                  8.2:1                                  Compression Ratio                    8.2:1
           Maximum Power                      20.5hp (15.3kW) / 3600 rpm             Maximum Power                      22.0hp (16.4kW) / 3600 rpm             Maximum Power                      23.5hp (17.5kW) / 3600 rpm             Maximum Power                        25.5hp (19.0kW) / 3600 rpm
           Maximum Torque                     39.0 ft. lbs. (52.9 N•m) / 2200 rpm    Maximum Torque                     39.4 ft. lbs. (53.4 N•m) / 2200 rpm    Maximum Torque                     39.9 ft. lbs. (54.1 N•m) / 2400 rpm    Maximum Torque                       40.3 ft. lbs. (54.6 N•m) / 2800 rpm
           Oil Capacity                       2.1 U.S. qt. (2.0 liter) w/Filter      Oil Capacity                       2.1 U.S. qt. (2.0 liter) w/Filter      Oil Capacity                       2.1 U.S. qt. (2.0 liter) w/Filter      Oil Capacity                         2.1 U.S. qt. (2.0 liter) w/Filter
           Dry Weight                         101.4 lbs. (46.0kg)                    Dry Weight                         101.4 lbs. (46.0kg)                    Dry Weight                         101.4 lbs. (46.0kg)                    Dry Weight                           110.7 lbs. (50.2kg)



          • 90° V-twin                                                              • 90° V-twin                                                              • 90° V-twin                                                              • 90° V-twin
          • Pressurized lubrication system                                          • Pressurized lubrication system                                          • Pressurized lubrication system                                          • Integrated electronic governor
          • Electronic spark ignition                                               • Electronic spark ignition                                               • Electronic spark ignition                                               • Pressurized lubrication system
          • Automatic compression release                                           • Automatic compression release                                           • Automatic compression release                                           • Electronic ignition with variable
          • Multi-Stage canister air filter                                         • Multi-Stage canister air filter                                         • Multi-Stage canister air filter                                           spark timing

          • Cast-iron cylinder liners                                               • Cast-iron cylinder liners                                               • Cast-iron cylinder liners                                               • Automatic compression release

          • Rotating metal grass chopper screen                                     • Rotating metal grass chopper screen                                     • Rotating metal grass chopper screen                                     • Sequential multi-port fuel injection

          • Metal engine cover with integrated                                      • Metal engine cover with integrated                                      • Metal engine cover with integrated                                      • Compact electronic control unit
            clean out ports                                                           clean out ports                                                           clean out ports                                                         • Proven open loop design
          • Heavy-duty shift-type starter                                           • Heavy-duty shift-type starter                                           • Heavy-duty shift-type starter                                           • Electronic altitude compensation
                                                                                                                                                                                                                                        • High pressure fuel injection
                                                                                                                                                                                                                                          technology with electronic fuel pump
                                                                                                                                                                                                                                        • Cast iron cylinder liners
                                                                                                                                                                                                                                        • Integrated clean out ports

     10                                                                                                                                                                                                                                                                                                                    11
FX




                                                                                                                                                                                                                                                                                                                         FX
          FX751V / 24.5 HP                                                         FX801V / 25.5 HP                                                         FX850V / 27.0 HP                                                                                FX850V-EFI / 29.5 HP




                                              Forced Air-Cooled V-twin 4-cycle                                          Forced Air-Cooled V-twin 4-cycle                                          Forced Air-Cooled V-twin 4-cycle                                            Forced Air-Cooled V-twin 4-cycle
           Engine type                                                                Engine type                                                              Engine type                                                               Engine type
                                              Vertical Shaft OHV Gasoline Engine                                        Vertical Shaft OHV Gasoline Engine                                        Vertical Shaft OHV Gasoline Engine                                          Vertical Shaft OHV Gasoline Engine
           Number of Cylinders                2                                       Number of Cylinders               2                                      Number of Cylinders                2                                      Number of Cylinders                  2
           Bore x Stroke                      3.33 x 2.99 in. (84.5 x 76mm)           Bore x Stroke                     3.33 x 2.99 in. (84.5 x 76mm)          Bore x Stroke                      3.33 x 2.99 in. (84.5 x 76mm)          Bore x Stroke                        3.33 x 2.99 in. (84.5 x 76mm)
           Displacement                       852cc (52 cu. in.)                      Displacement                      852cc (52 cu. in.)                     Displacement                       852cc (52 cu. in.)                     Displacement                         852cc (52 cu. in.)
           Compression Ratio                  8.2:1                                   Compression Ratio                 8.2:1                                  Compression Ratio                  8.2:1                                  Compression Ratio                    8.2:1
           Maximum Power                      24.5hp (18.3kW) / 3600 rpm              Maximum Power                     25.5hp (19.0kW) / 3600 rpm             Maximum Power                      27.0hp (20.1kW) / 3600 rpm             Maximum Power                        29.5hp (22.0kW) / 3600 rpm
           Maximum Torque                     44.4 ft. lbs. (60.2 N•m) / 2200 rpm     Maximum Torque                    44.6 ft. lbs. (60.5 N•m) / 2400 rpm    Maximum Torque                     44.6 ft. lbs. (60.5 N•m) / 2400 rpm    Maximum Torque                       48.5 ft. lbs. (65.7 N•m) / 2600 rpm
           Oil Capacity                       2.5 U.S. qt. (2.4 liter) w/Filter       Oil Capacity                      2.5 U.S. qt. (2.4 liter) w/Filter      Oil Capacity                       2.5 U.S. qt. (2.4 liter) w/Filter      Oil Capacity                         2.5 U.S. qt. (2.4 liter) w/Filter
           Dry Weight                         124 lbs. (56.4kg)                       Dry Weight                        124 lbs. (56.4kg)                      Dry Weight                         124 lbs. (56.4kg)                      Dry Weight                           131.6 lbs. (59.7kg)



          • 90° V-twin                                                              • 90° V-twin                                                              • 90° V-twin                                                              • 90° V-twin
          • Pressurized lubrication system                                          • Pressurized lubrication system                                          • Pressurized lubrication system                                          • Integrated electronic governor
          • Electronic spark ignition                                               • Electronic spark ignition                                               • Electronic spark ignition                                               • Pressurized lubrication system
          • Automatic compression release                                           • Automatic compression release                                           • Automatic compression release                                           • Electronic ignition with variable
          • Multi-Stage canister air filter                                         • Multi-Stage canister air filter                                         • Multi-Stage canister air filter                                           spark timing

          • Cast-iron cylinder liners                                               • Cast-iron cylinder liners                                               • Cast-iron cylinder liners                                               • Automatic compression release

          • Rotating metal grass chopper screen                                     • Rotating metal grass chopper screen                                     • Rotating metal grass chopper screen                                     • Sequential multi-port fuel injection

          • Metal engine cover with integrated                                      • Metal engine cover with integrated                                      • Metal engine cover with integrated                                      • Compact electronic control unit
            clean out ports                                                           clean out ports                                                           clean out ports                                                         • Proven open loop design
          • Heavy-duty shift-type starter                                           • Heavy-duty shift-type starter                                           • Heavy-duty shift-type starter                                           • Electronic altitude compensation
          • High efficiency oil cooler                                              • High efficiency oil cooler                                              • High efficiency oil cooler                                              • High pressure fuel injection
                                                                                                                                                                                                                                          technology with electronic fuel pump
                                                                                                                                                                                                                                        • Cast iron cylinder liners
                                                                                                                                                                                                                                        • Integrated clean out ports

     12                                                                                                                                                                                                                                                                                                             13
FX




          FX921V / 31.0 HP                                                         FX1000V / 35.0 HP




                                              Forced Air-Cooled V-twin 4-cycle                                          Forced Air-Cooled V-twin 4-cycle
           Engine type                                                               Engine type
                                              Vertical Shaft OHV Gasoline Engine                                        Vertical Shaft OHV Gasoline Engine
           Number of Cylinders                2                                      Number of Cylinders                2
           Bore x Stroke                      3.5 x 3.15 in. (89.15 x 80mm)          Bore x Stroke                      3.5 x 3.15 in. (89.15 x 80mm)
           Displacement                       999cc (61 cu. in.)                     Displacement                       999cc (61 cu. in.)
           Compression Ratio                  8.4:1                                  Compression Ratio                  8.4:1
           Maximum Power                      31.0hp (23.1kW) / 3600 rpm             Maximum Power                      35.0hp (26.1kW) / 3600 rpm
           Maximum Torque                     54.3 ft. lbs. (73.6 N•m) / 2400 rpm    Maximum Torque                     56.0 ft. lbs. (75.9 N•m) / 2800 rpm
           Oil Capacity                       2.5 U.S. qt. (2.4 liter) w/Filter      Oil Capacity                       2.5 U.S. qt. (2.4 liter) w/Filter
           Dry Weight                         138.0 lbs. (62.6kg)                    Dry Weight                         138.0 lbs. (62.6kg)



          • 90° V-twin                                                              • 90° V-twin
          • Pressurized lubrication system                                          • Pressurized lubrication system
          • Electronic spark ignition                                               • Electronic spark ignition
          • Automatic compression release                                           • Automatic compression release
          • Multi-Stage canister air filter                                         • Multi-Stage canister air filter
          • Cast-iron cylinder liners                                               • Cast-iron cylinder liners
          • Rotating metal grass chopper screen                                     • Rotating metal grass chopper screen
          • Metal engine cover with integrated                                      • Metal engine cover with integrated
            clean out ports                                                           clean out ports
          • Heavy-duty shift-type starter                                           • Heavy-duty shift-type starter
          • High efficiency oil cooler                                              • High efficiency oil cooler
          • Three Valves per cylinder                                               • Three Valves per cylinder




     14                                                                                                                                                       15
Air-Cooled V-Twin: Vertical Shaft

                                                   FS481V / 14.5 HP                                                        FS541V / 15.0 HP                                                        FS600V / 18.5 HP




                                                                                                                                                                                                                                                                                   FS
FS Series engines master the mid-duty jobs that
make up the bulk of your business. Easy starting
and smooth running add to operator comfort. Long
service intervals and simple maintenance boost
                                                                                      Forced Air-Cooled V-twin 4-cycle                                         Forced Air-Cooled V-twin 4-cycle                                         Forced Air-Cooled V-twin 4-cycle
uptime. With the well-proven FS, you get plenty     Engine type
                                                                                      Vertical Shaft OHV Gasoline Engine
                                                                                                                             Engine type
                                                                                                                                                               Vertical Shaft OHV Gasoline Engine
                                                                                                                                                                                                      Engine type
                                                                                                                                                                                                                                        Vertical Shaft OHV Gasoline Engine
                                                    Number of Cylinders               2                                      Number of Cylinders               2                                      Number of Cylinders               2
of power to drive big ride-ons, reliability that    Bore x Stroke                     2.9 x 2.8 in. (73 x 72mm)              Bore x Stroke                     2.9 x 2.8 in. (73 x 72mm)              Bore x Stroke                     2.9 x 2.8 in. (73 x 72mm)

keeps mowers on the job, and the kind of clean,     Displacement                      603cc (36.8 cu. in.)                   Displacement                      603cc (36.8 cu. in.)                   Displacement                      603cc (36.8 cu. in.)
                                                    Compression Ratio                 8.1:1                                  Compression Ratio                 8.1:1                                  Compression Ratio                 8.1:1
consistent results that impress customers.          Maximum Power                     14.5hp (10.8kW) / 3600 rpm             Maximum Power                     15.0hp (11.2kW) / 3600 rpm             Maximum Power                     18.5hp (13.8kW) / 3600 rpm
                                                    Maximum Torque                    30.9 ft. lbs. (42.0 N•m) / 1800 rpm    Maximum Torque                    31.0 ft. lbs. (42.1 N•m) / 1800 rpm    Maximum Torque                    32.5 ft. lbs. (44.1 N•m) / 2000 rpm

• Zero-turn riders                                  Oil Capacity                      2.1 U.S. qt. (2.0 liter) w/Filter      Oil Capacity                      2.1 U.S. qt. (2.0 liter) w/Filter      Oil Capacity                      2.1 U.S. qt. (2.0 liter) w/Filter
                                                    Dry Weight (no muffler)           80.9 lbs. (36.7kg)                     Dry Weight (without muffler)      80.9 lbs. (36.7kg)                     Dry Weight (without muffler)      80.9 lbs. (36.7kg)

• Lawn and garden tractors
                                                   • 90° V-twin                                                             • 90° V-twin                                                             • 90° V-twin
• Wide-area walk-behind mowers                     • Pressurized lubrication system                                         • Pressurized lubrication system                                         • Pressurized lubrication system
                                                   • Electronic spark ignition                                              • Electronic spark ignition                                              • Electronic spark ignition
                                                   • Automatic compression release                                          • Automatic compression release                                          • Automatic compression release
                                                   • Dual element air filtration                                            • Dual element air filtration                                            • Dual element air filtration
                                                     system with reinforced                                                   system with reinforced                                                   system with reinforced
                                                     primary filter                                                           primary filter                                                           primary filter
                                                   • Cast-iron cylinder liners                                              • Cast-iron cylinder liners                                              • Cast-iron cylinder liners
                                                   • Rotating grass chopper screen                                          • Rotating grass chopper screen                                          • Rotating grass chopper screen
                                                   • Integrated clean out ports                                             • Integrated clean out ports                                             • Integrated clean out ports




                                                                                                                                                                                                                                                                              17
FS651V / 22.0 HP                                                        FS691V / 23.0 HP                                                        FS730V / 24.0 HP                                                        FS730V-EFI / 25.5HP
FS




                                                                                                                                                                                                                                                                                                                    FS
                                             Forced Air-Cooled V-twin 4-cycle                                         Forced Air-Cooled V-twin 4-cycle                                         Forced Air-Cooled V-twin 4-cycle                                          Forced Air-Cooled V-twin 4-cycle
           Engine type                                                              Engine type                                                              Engine type                                                              Engine type
                                             Vertical Shaft OHV Gasoline Engine                                       Vertical Shaft OHV Gasoline Engine                                       Vertical Shaft OHV Gasoline Engine                                        Vertical Shaft OHV Gasoline Engine
           Number of Cylinders               2                                      Number of Cylinders               2                                      Number of Cylinders               2                                      Number of Cylinders                2
           Bore x Stroke                     3.1 x 3.0 in. (78 x 76mm)              Bore x Stroke                     3.1 x 3.0 in. (78 x 76mm)              Bore x Stroke                     3.1 x 3.0 in. (78 x 76mm)              Bore x Stroke                      3.1 x 3.0 in. (78 x 76mm)
           Displacement                      726cc (44.3 cu. in.)                   Displacement                      726cc (44.3 cu. in.)                   Displacement                      726cc (44.3 cu. in.)                   Displacement                       726cc (44.3 cu. in.)
           Compression Ratio                 8.2:1                                  Compression Ratio                 8.2:1                                  Compression Ratio                 8.2:1                                  Compression Ratio                  8.2:1
           Maximum Power                     22.0hp (16.4kW) / 3600 rpm             Maximum Power                     23.0hp (17.2kW) / 3600 rpm             Maximum Power                     24.0hp (17.9kW) / 3600 rpm             Maximum Power                      25.5hp (19.0kW) / 3600 rpm
           Maximum Torque                    39.4 ft. lbs. (53.3 N•m) / 2000 rpm    Maximum Torque                    39.9 ft. lbs. (54.1 N•m) / 2200 rpm    Maximum Torque                    40.0 ft. lbs. (54.2 N•m) / 2400 rpm    Maximum Torque                     40.0 ft. lbs. (54.2 N•m) / 2400 rpm
           Oil Capacity                      2.1 U.S. qt. (2.0 liter) w/Filter      Oil Capacity                      2.1 U.S. qt. (2.0 liter) w/Filter      Oil Capacity                      2.1 U.S. qt. (2.0 liter) w/Filter      Oil Capacity                       2.1 U.S. qt. (2.0 liter) w/Filter
           Dry Weight (without muffler)      90.4 lbs. (41.0kg)                     Dry Weight (without muffler)      90.4 lbs. (41.0kg)                     Dry Weight (without muffler)      90.4 lbs. (41.0kg)                     Dry Weight (without muffler)       91.5 lbs. (41.5kg)



          • 90° V-twin                                                             • 90° V-twin                                                             • 90° V-twin                                                             • 90° V-twin
          • Pressurized lubrication system                                         • Pressurized lubrication system                                         • Pressurized lubrication system                                         • Integrated electronic governor
          • Electronic spark ignition                                              • Electronic spark ignition                                              • Electronic spark ignition                                              • Pressurized lubrication system
          • Automatic compression release                                          • Automatic compression release                                          • Automatic compression release                                          • Electronic ignition with
          • Dual element air filtration                                            • Dual element air filtration                                            • Dual element air filtration                                              variable spark timing
            system with reinforced                                                   system with reinforced                                                   system with reinforced                                                 • Automatic compression release
            primary filter                                                           primary filter                                                           primary filter                                                         • Sequential multiport fuel injection
          • Cast-iron cylinder liners                                              • Cast-iron cylinder liners                                              • Cast-iron cylinder liners                                              • Compact electronic control unit
          • Rotating metal grass                                                   • Rotating metal grass                                                   • Rotating metal grass                                                   • Proven open loop design
            chopper screen                                                           chopper screen                                                           chopper screen
                                                                                                                                                                                                                                     • Electronic altitude compensation
          • Integrated clean out ports                                             • Integrated clean out ports                                             • Integrated clean out ports
                                                                                                                                                                                                                                     • High pressure fuel injection
                                                                                                                                                                                                                                       technology with electronic fuel pump
                                                                                                                                                                                                                                     • Cast-iron cylinder liners
                                                                                                                                                                                                                                     • Integrated clean out ports

     18                                                                                                                                                                                                                                                                                                        19
Air-Cooled V-Twin: Vertical Shaft

                                                     FR541V / 15.0 HP                                                        FR600V / 18.0 HP                                                        FR651V / 21.5 HP




                                                                                                                                                                                                                                                                                     FR
FR Series engines are engineered to blend muscle,
economy and efficiency into a residential-use
powerhouse. Torque and power are ideal for lawn
and landscape grasses. Operation is smooth and
                                                                                        Forced Air-Cooled V-twin 4-cycle                                         Forced Air-Cooled V-twin 4-cycle                                         Forced Air-Cooled V-twin 4-cycle
quiet, perfect for neighborhood use. Compact          Engine type
                                                                                        Vertical Shaft OHV Gasoline Engine
                                                                                                                               Engine type
                                                                                                                                                                 Vertical Shaft OHV Gasoline Engine
                                                                                                                                                                                                        Engine type
                                                                                                                                                                                                                                          Vertical Shaft OHV Gasoline Engine
                                                      Number of Cylinders               2                                      Number of Cylinders               2                                      Number of Cylinders               2
design means nimble operation, and Kawasaki           Bore x Stroke                     2.9 x 2.8 in. (73 x 72mm)              Bore x Stroke                     2.9 x 2.8 in. (73 x 72mm)              Bore x Stroke                     3.1 x 3.0 in. (78 x 76mm)

durability helps ensure long service life. When it    Displacement                      603cc (36.8 cu. in.)                   Displacement                      603cc (36.8 cu. in.)                   Displacement                      726cc (44.3 cu. in.)
                                                      Compression Ratio                 8.1:1                                  Compression Ratio                 8.1:1                                  Compression Ratio                 8.2:1
comes to getting things done, this is the engine      Maximum Power                     15.0hp (11.2kW) / 3600 rpm             Maximum Power                     18.0hp (13.4kW) / 3600 rpm             Maximum Power                     21.5hp (16.0kW) / 3600 rpm
                                                      Maximum Torque                    31.7 ft. lbs. (43.0 N•m) / 2000 rpm    Maximum Torque                    32.4 ft. lbs. (44.0 N•m) / 2200 rpm    Maximum Torque                    39.3 ft. lbs. (53.3 N•m) / 2200 rpm
that brings professional quality home.                Oil Capacity                      2.1 U.S. qt. (2.0 liter) w/Filter      Oil Capacity                      2.1 U.S. qt. (2.0 liter) w/Filter      Oil Capacity                      2.1 U.S. qt. (2.0 liter) w/Filter
                                                      Dry Weight                        80.9 lbs. (36.7kg)                     Dry Weight                        80.9 lbs. (36.7kg)                     Dry Weight (without muffler)      88.2 lbs. (40.0kg)
• Residential zero-turn mowers
                                                     • 90° V-twin                                                             • 90° V-twin                                                             • 90° V-twin
• Lawn and garden tractors
                                                     • Pressurized lubrication system                                         • Pressurized lubrication system                                         • Pressurized lubrication system
                                                     • Electronic spark ignition                                              • Electronic spark ignition                                              • Electronic spark ignition
                                                     • Automatic compression release                                          • Automatic compression release                                          • Automatic compression release
                                                     • Single-stage air filter                                                • Single-stage air filter                                                • Single-stage air filter
                                                     • Cast-iron cylinder liners                                              • Cast-iron cylinder liners                                              • Cast-iron cylinder liners
                                                     • Rotating grass screen                                                  • Rotating grass screen                                                  • Rotating metal grass
                                                                                                                                                                                                         chopper screen




                                                                                                                                                                                                                                                                                21
FR691V / 23.0 HP                                                        FR730V / 24.0 HP
FR




                                                                                                                                                            open-loop TECHNOLOGY
                                                                                                                                                            Fuel efficient, reliable and cooler running

                                                                                                                                                            HIGH ENERGY IGNITION
                                                                                                                                                            Fast starts in hot or cold, wet or dry conditions

                                                                                                                                                            HIGH PRESSURE FUEL SYSTEM
                                                                                                                                                            Consistent fuel delivery and smooth operation at
                                             Forced Air-Cooled V-twin 4-cycle                                         Forced Air-Cooled V-twin 4-cycle
           Engine type
                                             Vertical Shaft OHV Gasoline Engine
                                                                                    Engine type
                                                                                                                      Vertical Shaft OHV Gasoline Engine    high temp commercial use
           Number of Cylinders               2                                      Number of Cylinders               2
           Bore x Stroke
           Displacement
                                             3.1 x 3.0 in. (78 x 76mm)
                                             726cc (44.3 cu. in.)
                                                                                    Bore x Stroke
                                                                                    Displacement
                                                                                                                      3.1 x 3.0 in. (78 x 76mm)
                                                                                                                      726cc (44.3 cu. in.)
                                                                                                                                                            CUTTING-EDGE ECU
           Compression Ratio                 8.2:1                                  Compression Ratio                 8.2:1                                 Maximum productivity that's sealed and secure
           Maximum Power                     23.0hp (17.2kW) / 3600 rpm             Maximum Power                     24.0hp (17.9kW) / 3600 rpm
           Maximum Torque
           Oil Capacity
                                             39.5 ft. lbs. (53.6 N•m) / 2200 rpm
                                             2.1 U.S. qt. (2.0 liter) w/Filter
                                                                                    Maximum Torque
                                                                                    Oil Capacity
                                                                                                                      39.7 ft. lbs. (53.9 N•m) / 2200 rpm
                                                                                                                      2.1 U.S. qt. (2.0 liter) w/Filter
                                                                                                                                                            MULTI-PORT SEQUENTIAL FUEL INJECTION
           Dry Weight (without muffler)      88.2 lbs. (40.0kg)                     Dry Weight (without muffler)      88.2 lbs. (40.0kg)                    Improved fuel efficency and cutting power

          • 90° V-twin                                                             • 90° V-twin                                                             SAE CERTIFIED HORSEPOWER
          • Pressurized lubrication system                                         • Pressurized lubrication system                                         Certified to deliver the trusted power you count on
          • Electronic spark ignition                                              • Electronic spark ignition
          • Automatic compression release                                          • Automatic compression release
          • Single-stage air filter                                                • Single-stage air filter
          • Cast-iron cylinder liners                                              • Cast-iron cylinder liners
          • Rotating metal grass chopper screen                                    • Rotating metal grass chopper screen
                                                                                                                                                            For those who prefer fuel-injected power, Kawasaki EFI is the clear choice. The integrated
                                                                                                                                                            electronic governor — the eGov system — maintains steady blade tip speed through
                                                                                                                                                            changing turf and terrain. Advanced ECU and sequential-firing injectors get more power
                                                                                                                                                            from less fuel. Superior torque cuts fast and clean. Automatic enrichment and timing mean
                                                                                                                                                            quick starts and optimum power. Integrated head-temp monitor guards against overheating
                                                                                                                                                            through long days and heavy loads. Top performance: that's how you master productivity.
     22                                                                                                                                                                                                                                                  23
Liquid-Cooled V-Twin: Horizontal Shaft                                           FD750D / 25.0 HP                                                        FD791D-DFI / 26.0 HP                                                  FD851D-DFI / 31.0 HP




                                                                                                                                                                                                                                                                                                          FD
The FD Series engines are high-torque powerplants
with small footprints, ideal for tight installations.
Efficient liquid cooling disperses heat in compact
engine bays. Light weight enhances equipment
                                                                                          Liquid-Cooled V-twin 4-cycle                                            Liquid-Cooled V-twin 4-cycle, Digital Fuel                                        Liquid-Cooled V-twin 4-cycle, Digital Fuel
handling for nimble operation. Available fuel             Engine type
                                                                                          Horizontal Shaft OHV Gasoline Engine
                                                                                                                                   Engine type
                                                                                                                                                                  Injected, Horizontal Shaft OHV Gasoline Engine
                                                                                                                                                                                                                     Engine type
                                                                                                                                                                                                                                                    Injected, Horizontal Shaft OHV Gasoline Engine
                                                          Number of Cylinders             2                                        Number of Cylinders            2                                                  Number of Cylinders            2
injection, overhead V-valves, full pressure               Bore x Stroke                   3.07 x 3.07 in. (78 x 78mm)              Bore x Stroke                  3.07 x 3.07 in. (78 x 78mm)                        Bore x Stroke                  3.2 x 3.1 in. (82 x 78mm)

lubrication, and cast-iron cylinder liners help           Displacement                    745cc (45.5 cu. in.)                     Displacement                   745cc (45.5 cu. in.)                               Displacement                   824cc (50.3 cu. in.)
                                                          Compression Ratio               8.6:1                                    Compression Ratio              9.0:1                                              Compression Ratio              9.0:1
ensure long, productive life in heavy use.                Maximum Power                   25.0hp (18.7 kW) / 3600 rpm              Maximum Power                  26.0hp (19.4 kW) / 3600 rpm                        Maximum Power                  31.0hp (23.1 kW) / 3600 rpm
                                                          Maximum Torque                  41 ft. lbs. (55.6 N•m) / 2600 rpm        Maximum Torque                 40.5 ft. lbs. (54.9 N•m) / 2800 rpm                Maximum Torque                 47.1 ft. lbs. (63.9 N•m) / 3200 rpm

• Zero-turn and stand-on riders                           Oil Capacity                    2.1 U.S. qt. (2.0 liter) w/Filter        Oil Capacity                   2.1 U.S. qt. (2.0 liter) w/Filter                  Oil Capacity                   2.1 U.S. qt. (2.0 liter) w/Filter
                                                          Dry Weight (without muffler)    127.9 lbs. (58.0kg)                      Dry Weight (without muffler)   130.1 lbs. (59.0kg)                                Dry Weight (without muffler)   126.8 lbs. (57.5kg)

• Lawn and garden tractors
                                                        • 90° V-twin                                                             • 90° V-twin                                                                      • 90° V-twin
• Utility vehicles                                      • Oil pressure switch                                                    • Multi-port digital fuel injection                                               • Multi-port digital fuel injection
                                                        • Twin barrel carburetor w/fuel                                          • Compact electronic control unit                                                 • Compact electronic control unit
• Generators and pumps                                    shut-off solenoid                                                      • Choke-free operation                                                            • Choke-free operation
                                                        • Water temperature switch                                               • Electronic cold operation enrichment                                            • Electronic cold operation enrichment
• Construction and industrial equipment:               • Multi-position, dual element                                           • Electronic altitude compensation                                                • Electronic altitude compensation
                                                          air cleaner
  scissor lifts, trenchers, trash pumps                 • Magneto spark ignition
                                                                                                                                 • High pressure electronic fuel pump                                              • High pressure electronic fuel pump
                                                                                                                                 • Water temperature switch                                                        • Water temperature switch
                                                                                                                                 • Magneto spark ignition                                                          • Electronic ignition w/spark
                                                                                                                                                                                                                     advancement




                                                                                                                                                                                                                                                                                                     25
FJ180V


Air-Cooled Single Cylinder: Vertical Shaft




                                                                                                                                 • Dual element air cleaner
                                                                                                                                                                          Critical Power: SAE Certified Muscle
                                                                                            Forced Air-Cooled 4-cycle
                                                                       Engine type
                                                                                            Vertical Shaft OHV Gasoline Engine
                                                                                                                                 • Flywheel magneto transistor ignition
                                                                       Number of Cylinders 1
                                                                                                                                 • Recoil starter with automatic
                                                                       Bore x Stroke        2.6 x 2.1 in. (65 x 54mm)
                                                                                                                                   compression release
                                                                                                                                                                          Kawasaki Critical Power engines are SAE Certified for
    Compact, lightweight, quiet and clean-running,                     Displacement         179cc (10.9 cu. in.)                                                          consistent, accurate horsepower. They are rated per
                                                                                                                                 • Low-toner muffler with guard
    FJ engines are ideal for smaller machines and
                                                                       Compression Ratio    8.5:1
                                                                                                                                 • Fuel shut-off valve
                                                                                                                                                                          SAE J2723, the tightest standard in the industry, so
                                                                       Fuel Tank Capacity   1.69 U.S. qt. (1.6 liter) Standard
                                                                                                                                                                          you'll get all the hard-working capacity you expect.
    applications where functionality, reliability and                  Oil Capacity         0.6 U.S. qt. (0.6 liter)             • Cast iron cylinder liner
                                                                       Dry Weight           37.5 lbs. (17.0kg)
                                                                                                                                                                          Kawasaki is the first turf engine to apply such a
    convenience are paramount. FJ KAI™ engines are                                                                                                                        high rating standard, achieve third- party power
    designed for professionals, with a commercial-                                                                                                                        verification, and deliver SAE Certified performance.
                                                                                                                                                                          We insist on the best. Just like you.
    grade air cleaner and blower housing, heavy-duty                   FJ180V KAI                  ™




    recoil assembly, and beefed-up ball-bearing
    crankshaft support that improves performance                                                                                                                          3-Year Limited Warranty:
    and durability.                                                                                                                                                       Solid Confidence
                                               FJ OPTIONS
                                                                                                                                                                          Kawasaki engines are covered by one of the
    • Turf and golf                  • Shaft variations                                                                                                                   strongest warranties in the industry: three years,
                                     • Fly wheel brake                                                                                                                    parts and labor. For complete warranty details,
    • Agricultural and industrial    • Various speed control options
                                                                                                                                                                          go to kawasakienginesusa.com/kawasaki-warranties
                                     • Spin-on oil filter
    • Construction                   • M10 threaded mounting holes
                                     • Fuel tank option
    • Walk-behind mowers
                                                                                            Forced Air-Cooled 4-cycle            • Pressurized lubrication
                                                                       Engine type
                                                                                            Vertical Shaft OHV Gasoline Engine
                                                                                                                                 • Automatic compression release
                                                                       Number of Cylinders 1
                                                                                                                                 • Dual element air cleaner
                                                                       Bore x Stroke        2.6 x 2.1 in. (65 x 54mm)

                                                                       Displacement         179cc (10.9 cu. in.)
                                                                                                                                 • Rotating grass screen
                                                                       Compression Ratio    8.5:1                                • Cast-iron cylinder liner and
                                                                       Fuel Tank Capacity   1.9 U.S. qt. (1.8 liter) Standard      chrome plated piston rings
                                                                       Oil Capacity         0.6 U.S. qt. (0.6 liter) w/Filter    • Combined crankcase design
                                                                       Dry Weight           37.26 lbs. (16.9kg)                  • Large sealed fan

                                                                                                                                                                                                                                  27
As a pro landscaper, you know that parts that aren't crafted for your Kawasaki engine might work – or might not. They can
     introduce impurities into precision components, lead to rough running and wasted fuel, and actually damage your engine.
     Why risk it? Instead of cutting corners with aftermarket parts, protect your investment with parts crafted to fit and work
     right: Kawasaki Genuine Parts. It's the smart way to keep your Kawasaki-powered mowers doing what they do best.

28                                                                                                                                29
HIGH-PERFORMANCE OIL                      OIL FILTERS                              AIR AND FUEL FILTERS                      TUNE-UP KITS                                                                      SHORT BLOCK ASSEMBLIES
     Kawasaki oils are specifically            Most oil filters look the same on the    Kawasaki air and fuel filters are         Kawasaki tune-up kits contain high-efficiency oil and air                         Now you can repower your Kawasaki FS or FX Series
     formulated for Kawasaki engines,          outside. But inside a Kawasaki filter,   designed with media, materials            filters, premium engine oil, and spark plugs, all matched                         engine faster and more cost-effectively, with a factory-
     with additives that maintain viscosity,   a slotted alloy tube protects media      and permeability that match the flow      to your specific engine. No more searching for parts, or                          made short block assembly. Available in nine different
     reduce oil consumption, support stay-     integrity and oil flow. A pressure-      rates, operating pressures and            missing what you need — everything is included, it all fits                       sizes, all crafted with the quality and precision of your
     in-grade performance, and help control    activated bypass valve prevents cold-    temperatures of your Kawasaki engine.     and works, and it is all designed to make quick work of a                         original Kawasaki engine. Contact your local authorized
     foaming and shearing. Kawasaki            start wear and maintains flow in case    And they fit exactly right. Generic       critical job.                                                                     Kawasaki engines dealer for information and ordering.
     has oils that are approved for both       of blockage. Silicone valves, rubber     filters may not be as precise, so
     gasoline and diesel applications.         seals and heavy canister stand up to     effective protection may not be there.




                                                                                                                                                                                                                                                                                                                           GENUINE PARTS
                                               high temps and severe use. This is
                                               engine protection you can count on.




                                                                                                                                      KIT #                              COMPATIBILITY                                    PART #                ENGINE APPLICATION                           PTO SIZE

                                                                                                                                   99969-6142B                           select FJ models
         SAE 10W-30              SAE 30                                                                                                                                                                                59341-0011            FS & FX: 481V / 541V / 600V                 1" X 80MM PTO
        1 Quart Bottle        1 Quart Bottle                                                                                       99969-6287                            select FJ models
         99969-6081            99969-6281                                                                                                                                                                              59341-0019            FS & FX: 481V / 541V / 600V              1 1/8" X 100MM PTO
                                                                                                                                   99969-6397                              FJ180V KAI

                                                                                                                                   99969-6353                  FH451V / 500V / 531V / 541V / 580V                      59341-0014            FS & FX: 481V / 541V / 600V             1 1/8" X 108.8MM PTO

                                                                                                                                   99969-6378                      FH601V / 641V / 680V / 721V
                                                                                                                                                                                                                       59341-0012            FS & FX: 651V / 691V / 730V                 1" X 80MM PTO
                                                                                                  FJ / FR / FS / FX Fuel Filter
                                                                                                                                   99969-6355             FH601V / 641V / 661V / 680V / 721V / 770D KAI
                                                                                                         49019-0027                                                                                                    59341-0016            FS & FX: 651V / 691V / 730V              1 1/8" X 100MM PTO
                                                            Fits Most Engines                                                      99969-6377         FH381V KAI / 430V KAI / 480V KAI / 541V KAI / 580V KAI
                                                               49065-7010                                                                                                                                              59341-0017            FS & FX: 651V / 691V / 730V             1 1/8" X 108.8MM PTO
                                                                                                                                   99969-6371                           FR541V / FR600V

                                                                                                                                   99969-6372    FR651V / 691V / 730V / FS481V / 541V / 600V / 651V / 691V / 730V      59341-0013             FX751V / FX801V / FX850V               1 1/8" X 108.8MM PTO

                                                                                                                                   99969-6373                         FX481V / 541V / 600V
                                                                                                                                                                                                                       59341-0015                  FX921V / FX1000V                   1 1/8" X 100MM PTO
                                                                                                                                   99969-6374                         FX651V / 691V / 730V
                                                                                                                                                                                                                       59341-0018                  FX921V / FX1000V                  1 1/8" X 108.8MM PTO
         SAE 10W-40            SAE 20W-50                                                                                          99969-6375                         FX751V / 801V / 850V
        1 Quart Bottle        1 Quart Bottle                   FR/FS/FX                                  FD Fuel Filter
         99969-6296            99969-6298                     49065-7007                                 49019-1055                99969-6376                            FX921V / 1000V                             Kawasaki short block assemblies are covered by a 90-day warranty from the retail sale date. For
                                                                                                                                                                                                                             complete warranty details visit kawasakienginesusa.com/kawasaki-warranties

30                                                                                                                                                                                                                                                                                                                    31
You don't always have to replace a hard-working mower — restore its power and productivity with a fresh Kawasaki engine.
     Direct, same-model Kawasaki replacement engines make installation easy. You may be able to upgrade to a different
     Kawasaki model, for higher productivity from older equipment. A new Kawasaki engine might even replace another engine
     brand, giving you renowned Kawasaki reliability and performance.

     Kawasaki replacement engines come with a 3-year limited warranty and nationwide Authorized Dealer network support. Ask
     your dealer about Kawasaki replacement engines, for a cost-effective, well-proven way to get the most from your mowers.




32                                                                                                                              33
COMPLETE LINE OF 2017 ENGINES                                                                                 OPTIONAL FEATURES
      ENGINE       AIR-    LIQUID-   OVERHEAD      SINGLE      TWO                      FUEL     HORIZONTAL   VERTICAL                     ENGINE
                                                                        CARBURETED                                       HORSEPOWER                             FX        FS         FR       FD
      MODEL       COOLED   COOLED    90º V-TWIN   CYLINDER   CYLINDER                INJECTION     SHAFT       SHAFT                       SERIES

      FD750D                 •           •                      •           •                        •                      25.0        Multi Position
                                                                                                                                                                 •         •
                                                                                                                                         Recoil Start
     FD791D-DFI              •           •                      •                       •            •                      26.0

     FD851D-DFI              •           •                      •                       •            •                      31.0            Bendix
                                                                                                                                                                 •         •         •
                                                                                                                                             Start
      FJ180V        •                                •                      •                                    •         179 cc
                                                                                                                                             Shift
     FJ180V KAI     •                                •                      •                                    •         179 cc
                                                                                                                                             Start
                                                                                                                                                                 •                             •
      FR541V        •                    •                      •           •                                    •          15.0
                                                                                                                                      Optional Fuel Pump
      FR600V        •                    •                      •           •                                    •          18.0                                 •         •         •         •       Kawasaki is the first turf engine that's SAE Certified for consistent, accurate
                                                                                                                                         Side Muffler
                                                                                                                                                                                                       horsepower. Critical Power is rated per SAE J2723, the tightest standard in the
      FR651V        •                    •                      •           •                                    •          21.5
                                                                                                                                      Optional Oil Filter                                              industry, so you get all the hard-working power you expect. Kawasaki is the first
                                                                                                                                                                 •         •         •
      FR691V        •                    •                      •           •                                    •          23.0        Side Muffler                                                   turf engine to apply such a high standard, the first to achieve third-party power
      FR730V        •                    •                      •           •                                    •          24.0                                                                       verification, and the first SAE Certified turf engine. We insist on the best. Just
                                                                                                                                           15 Amp
                                                                                                                                                                 •         •         •                 like our customers.
                                                                                                                                       Charging System
      FS481V        •                    •                      •           •                                    •          14.5

      FS541V        •                    •                      •           •                                    •          15.0           20 Amp
                                                                                                                                                                 •                             •
                                                                                                                                       Charging System
      FS600V        •                    •                      •           •                                    •          18.5

      FS651V        •                    •                      •           •                                    •          22.0           30 Amp
                                                                                                                                                                                               •
                                                                                                                                       Charging System
      FS691V        •                    •                      •           •                                    •          23.0
                                                                                                                                         Clutch Coil
                                                                                                                                                                 •         •
                                                                                                                                                                                                       Critical Power Engines
      FS730V        •                    •                      •           •                                    •          24.0
                                                                                                                                       Charging System
                                                                                                                                                                                                       Only Kawasaki Critical Power engines listed in this brochure have been tested in
     FS730V-EFI     •                    •                      •                       •                        •          25.5
                                                                                                                                                                                                       accordance with SAE J1995, verified by TÜV Rheinland Group, horsepower-rated
                                                                                                                                         Tune-up Kit           See       See       See       See
      FX481V        •                    •                      •           •                                    •          15.5          Available           Pg. 31    Pg. 31    Pg. 31    Pg. 31     in accordance with SAE J2723, and certified by SAE International. Torque ratings
                                                                                                                                                                                                       of these engines were not certified by SAE. Actual power and torque output will
      FX541V        •                    •                      •           •                                    •          16.5
                                                                                                                                         Filter Minder
                                                                                                                                                                 •                             •       vary depending on numerous factors, including, but not limited to, the operating
      FX600V        •                    •                      •           •                                    •          19.0           Available
                                                                                                                                                                                                       speed of the engine in application, environmental conditions, maintenance, and
      FX651V        •                    •                      •           •                                    •          20.5         Short Block           See       See                           other variables.
                                                                                                                                          Available           Pg. 31    Pg. 31
      FX691V        •                    •                      •           •                                    •          22.0

      FX730V        •                    •                      •           •                                    •          23.5
                                                                                                                                                                                                       Non-Critical Power Engines
     FX730V-EFI     •                    •                      •                       •                        •          25.5                          CRANK SHAFT SIZE OPTIONS                     The gross power ratings of these engines are referenced for OEM customers.
      FX751V        •                    •                      •           •                                    •          24.5                                                                       Kawasaki does not intend this information to accompany the engine and/or the
      FX801V        •                    •                      •           •                                    •          25.5        FX Series        1" x 80mm, 1 1/8" x 100mm, 1 1/8" x 108.8mm   lawnmower at the time of retail sale to a consumer. The gross power ratings
                                                                                                                                                                                                       were determined by using measurements according to SAE J1995 as rated by
      FX850V        •                    •                      •           •                                    •          27.0
                                                                                                                                                                                                       Kawasaki, not witnessed by a third party tester. Actual power output will vary
     FX850V-EFI     •                    •                      •                       •                        •          29.5        FS Series              1" x 80mm, 1 1/8" x 108.8mm             depending on numerous factors, including, but not limited to, the operating
                                                                                                                                                                                                       speed of the engine in application, environmental conditions, maintenance, and
      FX921V        •                    •                      •           •                                    •          31.0
                                                                                                                                        FR Series                        1" x 80mm                     other variables.
      FX1000V       •                    •                      •           •                                    •          35.0


34                                                                                                                                                                                                                                                                                          35
P/N 99969-6401
©2016 Kawasaki motors corp., u.s.a.
Printed in the u.s.a.

WWW.KAWASAKIENGINESUSA.COM