Australian Retail Outlook 2019
If your browser does not support JavaScript, please read the page content below:
Australian Retail Outlook 2019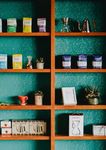 Start with WHY? Define a vision of success and align strategy We provide tailor-made solutions to drive performance improvement, including strategy development, change management, digital, real estate advisory and retail leasing. The retail market is changing We help people navigate uncertainty and achieve their potential www.azurium.com.au | 03 9604 5600 www.fh.com.au | 03 9600 4922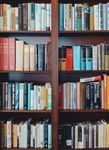 3 2019 AUSTRALIAN RETAIL OUTLOOK www.insideretail.com.au The Australian Retail Outlook is printed by Octomedia HEAD OFFICE Level 10, 51-57 Pitt St Sydney, NSW 2000 PO Box R217 Royal Exchange NSW 1225 Tel : +61 2 9901 1800 Fax : +61 2 9901 1800 EDITOR Dimitri Sotiropoulos dimitri@octomedia.com.au ADVERTISING Amir Angler amir@octomedia.com.au GRAPHIC DESIGN Sofia Costales sofia.c@octomedia.com.au GENERAL MANAGER Amie Larter amie@octomedia.com.au FOR MEDIA RELEASES irnews@octomedia.com.au Octomedia Pty Ltd accepts no liability for any errors, ommissions, or consequences, including any loss or damage, arising from reliance on information in this publication.
The views expressed in this publication reflect opinions of the writers and are not necessarily endorsed by Octomedia Pty Ltd. We recommend obtaining professional advice from an accredited advisor before relying on the information in this publication. Octomedia Pty Ltd reserves all copyright over the content included in this publication. No part of this publication may be reproduced, stored in a retrieval system, or transmitted in any form, as per the Australian Copyright Act 1968.
CONTENTS FOREWORD STATE OF PLAY 2019 AUSTRALIAN RETAIL OUTLOOK SURVEY RESULTS WINNERS AND LOSERS by Ferrier Hodgson & Azurium JB HI-FI: FROM STRENGTH TO STRENGTH ACCENT: STEPPING UP IN 2019 MECCA: A RETAIL MAKEOVER MYER: WHO SAID RETAIL IS EASY? "JUST AFTERPAY IT" FRANCHISING HEADWINDS 4 5 11 19 20 21 22 23 24 RETAIL TRENDS by Ferrier Hodgson & Azurium LAST MILE STAND AUSTRALIA'S NEW RETAIL CALENDAR THE AGE OF BRANDSPARENCY STAND FOR SOMETHING AMAZON: ONE YEAR ON 27 28 29 30 32 RETAIL PROFILES GREENLIT: HOUSEHOLD NAME TARGETS BIG 2019 DYMOCKS: PAGING MORE SUCCESS ALDI'S 'ALTERNATIVE' TREND-FOCUS CAMILLA: FASHIONING MORE GROWTH 38 42 46 48 EXPERT FORECASTS FORTIFYING AGAINST DIGITAL ATTACKS RECIPES FOR SUCCESS MANAGING ORGANISATIONAL CHANGE IN RETAIL STAYING ONE STEP AHEAD IN FMCG 53 54 56 57 30 32 38 nR k2 1 9®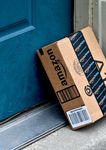 www.insideretail.com.au FOREWORD AUSTRALIAN RETAIL OUTLOOK 2019 4 | WELCOME TO THE AUSTRALIAN RETAIL Outlook 2019, co-produced by Octomedia – publisher of Inside Retail – and Azurium. It's certainly been a big year in Australian retail, even by its own lofty and competitive standards. Impacted by the effects of e-commerce, the entry of international heavyweights and consumers benefiting from having more choice than ever, retailers certainly have their hands full keeping up with the pace of change in today's business landscape. It's sink or swim for those in retail Down Under.
In this year's edition we look at the latest trends set to take shape in the industry, hear from some of the largest local retail names, including the newly formed Greenlit Brands [formerly Steinhoff APAC, owner of Freedom Furniture, Harris Scarfe, Best & Less, Fantastic Furniture] and examine the results from our industry-wide survey.
Ferrier Hodgson's consulting business, Azurium, runs the rule over the winners and losers from the retail scene and provides its customary expert forecasts. Here's to another successful year in retail, happy reading!
DIMITRI SOTIROPOULOS Editor From the editor 2018 in review RETAILING ISN'T EASY AND 2018 PROVED to be another challenging year for many retailers. Roger David and Laura Ashley entered administration and we saw Esprit announce the closure of all Australian stores as it exits the Australian and New Zealand markets. Department stores continued to feel the pinch as digitised consumers challenged business models. A slew of scandals resulted in a parliamentary inquiry into the Australian franchising industry. The year saw a number of changes begin (or continue) to take place. Australia's traditional retail calendar is being transformed by the growing number and size of retail events in November placing pressure on traditional Christmas trading.
In addition, shifts in consumer behaviour are placing greater value on transparency and demand for retailers to stand for something.
And while broadly the retail market remains tough, many retailers made 2018 a year to remember. Amazon Australia bolstered its range and introduced the highly anticipated Amazon Prime, and we saw Afterpay transform (and reap the rewards) of the adoption of new payment solutions. Retail heavyweight JB Hi-Fi defied its critics and continued to perform strongly and the digital transformation of Accent Group's brands [Footlocker, Platypus] saw it post record profits. The stage is set for a big 2019 for Australian retail. JAMES STEWART, Partner, Head of Retail – Ferrier Hodgson, Azurium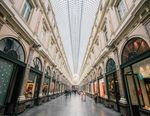 5 2019 AUSTRALIAN RETAIL OUTLOOK www.insideretail.com.au STATE OF PLAY CHANGE IS THE NEW NORMAL IN 2019
AUSTRALIAN RETAIL OUTLOOK 2019 6 | www.insideretail.com.au STATE OF PLAY Retail Down Under in 2019 The pace of change in Australian retail is not slowing down anytime soon – here's a brief look at the local business landscape. THOUGH THE LAST 12 MONTHS LAID CLAIM TO YET MORE HIGH profile fashion casualties, with Ed Harry joining the list early in 2019, moving forward it's not all doom and gloom for retailers operating in Australia. The glut of small-middle market clothing chains entering administration or winding up is not exactly a new phenomenon, as consolidation of the market in this crowded space is neverending.
For every headline failure, there's a matching success story in the fashion world.
This year's Australian Outlook Survey (ARO) provides an inside view of those operating across the industry, straight from the horse's mouth so to speak and not those on the outside. The results make for interesting reading and show that there's 'more than meets the headline', when it comes to the art of retailing. Of the 427 participants in this year's survey, over 22 per cent are C-suite executives and more than 10 per cent are area/store managers. Participants represent small, middle and large-sized retail firms, across all retail categories including fashion, household goods, food/grocery, general consumer goods and automotive accessories.
While 2019 will be no less challenging than previous years for retailers, (has there ever been an 'easy' year?) this year's survey is a good indicator of what those in the game, make of the market Down Under.
GOOD WITH THE BAD Somewhat intriguingly and at odds with the usual catch cry that business sentiment is low or crashing, this year's survey found there's been an increase in respondents that said the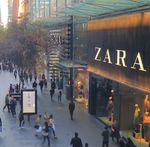 7 2019 AUSTRALIAN RETAIL OUTLOOK www.insideretail.com.au past 12 months were the best trading conditions they'd experienced, while a healthy host think that conditions have been good [page 12]. In bucking the trend, Azurium says 2018 was a winner for JB Hi-Fi [page 19] as it navigated technological transformation through its product mix and added whitegoods to its offering through the acquisition of The Good Guys.
Backed by same-store sales growth in its Australian stores rising by 3.4 per cent and total sales increasing by 5.3 per cent in the September 2018 quarter, JB Hi-Fi's earnings defy the average downturn in discretionary spending. Equally, success stories can be seen in the likes of Accent Group – owner of The Athlete's Foot, Hype DC and Platypus [page 20] – and Mecca [page 21] to name but a few retailers successfully plying their trade in the current climate.
But it would be remiss to say it's rosy for everyone. The continued struggles across the industry are evident – from The Reject Shop to Myer to multiple fashion firms – 2019 is set to be a testing year for several retailers. Azurium has placed Myer onto its list of losers for the third year in a row, describing 2018 as arguably its toughest year yet [page 22]. 2019 is shaping up to be the defining year for department store retailers. It's hard to argue this point, given the continued decline of Australia's iconic Myer and David Jones department store chains, which both have gargantuan turnaround tasks on their hands.
Meanwhile, in a post-Christmas trading update, Wesfarmers revealed that Kmart's total sales (excluding Kmart Tyre and Auto Services) rose 1 per cent in the first-half of financial year 2019, while comparable sales dropped 0.6 per cent. Citi research analysts have asserted that Kmart's 19-quarter run of like-for-like sales growth had likely come to an end, with Target and Big W to deliver positive sales in the low single digits. IDES OF NOVEMBER One of the overwhelming trends to note from the end of 2018 and moving into the current year, is the embrace of online sales events in November by consumers.
According to data from the Australian Bureau of Statistics (ABS), Australian retail businesses saw record sales in November 2018, with turnover increasing 3.6 per cent yearover-year. No longer is Christmas the be-all and end-all for businesses bottom line it seems. The growing importance of retail sales events including Black Friday, Cyber Monday and Click Frenzy, now act as the established prelude to the traditional holiday retail period. National Retail Association (NRA) deputy chief executive, Lindsay Carroll, anticipates even stronger figures for the month of December as a result of November's strong showing in 2018.
Retail turnover from online sales ► While consumer confidence, discounting and rental overheads occupied the headline challenges nominated by retailers in this year's survey, the threat of offshore online retailers has eased slightly, a reflection of local firm's rising confidence against overseas e-commerce players." "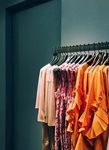 8 | www.insideretail.com.au AUSTRALIAN RETAIL OUTLOOK 2019 continues to increase at a high rate, and this can be attributed to the rise in popularity of events such as Click Frenzy and Cyber Monday, combined with the fact that buying online is a convenient option for many shoppers." Online retail contributed 6.6 per cent to total retail turnover for the period, compared to 5.9 per cent in October 2018. According to the ABS, this is the highest level recorded and continues the pattern of increasing online contributions to sales in November. But the NRA says rising online sales need to be viewed in perspective.
Online turnover still only accounts for less than 9 per cent of total retail sales and many retailers offer an online channel that complements their physical store," says Carroll.
Australian Retailers Association executive director, Russell Zimmerman is confident that the industry will "show its stripes" when December trade figures are released. "Based on what we have seen and heard from retailers and our members, we believe the overall Christmas trade will indicate secure growth, with many large retailers noticing growth in-store," Zimmerman says. In this year's ARO survey, over 30 per cent of retailers say they increased revenue from e-commerce operations 'significantly' over the past 12 months, while over 32 per cent enjoyed 'slight' increases. Only 4 per cent of participants experienced decreases from online revenue last year.
All digital positivity aside, it should be noted that despite the bumper increases, over 43 per cent of retailers surveyed said the percentage of total revenue coming from e-commerce represented less than five per cent of their total revenue. Just over 5 per cent said 100 per cent of their revenue came from online retailing. SPENDING TIMESHIFT Azurium says there is an evident shift in when Australian consumers spend in the critical Christmas quarter [page 28], with movement in consumer spending in the last few years mirroring the rise of global online retail events.
Meanwhile Greenlit [formerly Steinhoff APAC] CEO Michael Ford says the group's Fantastic Furniture brand "generated very strong online sales in 2018 while undergoing a rebranding of its own" while the company's general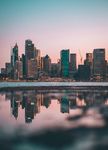 9 2019 AUSTRALIAN RETAIL OUTLOOK www.insideretail.com.au merchandise operations performed solidly with "Harris Scarfe emerging as one of the best performing department store brands in the country" [page 38]. Dymocks general manager Sophie Higgins says 2018 was the year that Black Friday became a "much bigger shopping event in Australia" [page 42]. Even supermarket giant Woolworths now participates in Black Friday, offering discounts on hundreds of products online for the second year in a row.
During December, Australia Post says it delivered over 40 million parcels last year, a new record thanks to the growing popularity of online shopping and sales events.
This was 11.7 per cent up on the 37 million parcels the delivery service handled in December 2017. The nation's postal company says it delivered a record three million parcels across the country on December 17, representing the busiest day in its history. According to Australia Post CEO, Bob Black, 2.7 million parcels were delivered on Christmas Eve, with Australians increasingly leaving Christmas shopping to the end of the month.
COME ONE, COME ALL Despite the retail alarms sounded around the influx of international retailers entering Australian shores in recent years, this year's survey paints a picture of local resilience, with over 45 per cent of respondents claiming they are not concerned by overseas firms entering the fray. But Azurium's James Stewart observes that sceptics should beware Amazon's 'slow start' after launching in Australia last year. The US giant continues to invest heavily into the local market and Stewart thinks that Australian firms should do the same, by turning defence into attack [page 32].
CHALLENGES AND OPPORTUNITIES While consumer confidence, discounting and rental overheads occupied the headline challenges nominated by retailers in this year's survey, the threat of offshore online retailers eased slightly, a reflection of local firms' rising confidence against overseas e-commerce players.
Meanwhile entering new markets [24.8 per cent] remains a significant priority for retailers as does expanding product ranges, with over 26 per cent ►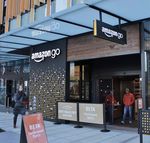 AUSTRALIAN RETAIL OUTLOOK 2019 10 | www.insideretail.com.au looking to achieve a wider offering. Azurium notes that fast food franchising is seen as a sector that is somewhat isolated from the headwinds of online retail and the digital revolution [page 54]. BUSINESS AS USUAL As for the year ahead, retailers predominantly believe trading conditions will either remain the same or slightly change. Recent Urban Property Australia (UPA) research finds the Australian retail property investment market had a strong 2018, despite a pullback from Chinese purchasers, with $9.7 billion transacted, the second highest annual level on record.
The near record year of transactions was boosted by the sale of several major regional shopping centres and CBD-based assets. "In 2019, we expect a bifurcation of the retail investment market with investor demand for Australian CBD retail assets and regional shopping centres to remain stable for trophy assets; whereas demand for neighbourhood and large format centres will ease, impacted by the challenging retail conditions" says Sam Tamblyn, UPA founder and managing director. In looking ahead and with e-commerce expected to continue increasing its share of the retail pie, Tamblyn expects rental growth to remain subdued for retail assets, while yields for retail property will be under upward pressure as investor demand eases for the asset class. 2019 is shaping up to be the defining year for Australian department store, most notably the iconic Myer and David Jones retail chains.
11 2019 AUSTRALIAN RETAIL OUTLOOK www.insideretail.com.au SURVEY: AUSTRALIAN RETAIL OUTLOOK 2019
www.insideretail.com.au AUSTRALIAN RETAIL OUTLOOK SURVEY 2019 Voices of the industry Perennial challenges, relative confidence in the face of international players and generally positive sentiment to get on with the job – depending on who you ask – are the key findings from the ARO Survey for 2019. THIS YEAR'S AUSTRALIAN RETAIL OUTLOOK survey drew responses from 302 local retailers and 170 related industry members. Of the survey respondents, 22.9 per cent identified as c-suite executives, owners or board members and 36 per cent worked at businesses with more than 400 people.
The survey includes responses from all sectors in the industry, with 10.6 per cent working in marketing, 7.2 per cent in buying and merchandise planning, 10.8 per cent in area/store management and 10 per cent in sales and customer service. All retail categories were healthily represented, with 25.9 per cent trading in apparel and accessories, 12.1 per cent in household goods, 9.1 per cent in food and grocery, while 11.2 per cent operate in the general consumer goods/variety sector. Pointing to the diverse retail landscape Down Under, 38.1 per cent of respondents identified in the Other category within sectors including travel, pharmacy, and luxury goods.
All data is in percentages.
For the first time in three years, over five per cent of retailers said that trading conditions were the best they'd experienced, compared with 2.5 per cent last year and 3.4 per cent in 2017. At the other end, nearly 7 per cent indicated that conditions were the worst experienced, representing a rise on last year's 4 per cent. The overwhelming majority of responses were less extreme, with 38.3 per cent classifying conditions as good, while 36.2 per cent indicated ordinary trading. The number of retailers characterising trading conditions as poor slightly rose on last year's results, with 12.9 per cent up from 12 per cent in 2018.
Q.1 How would you describe trading conditions in the past 12 months? 12 | AUSTRALIAN RETAIL OUTLOOK 2019 5.1% 38.3% 36.2% 12.9% 6.9% Best I have experienced Good Ordinary Poor Worst I have experienced
13 2019 AUSTRALIAN RETAIL OUTLOOK www.insideretail.com.au In a positive sign for the industry, 17.4 per cent of the industry said their full-year results were a significant improvement on the previous year, which compares favourably with 10.9 per cent of last year's respondents providing the same response. Significantly, 34.5 per cent asserted that there'd been a slight improvement, up on 31.1 per cent from last year, while the number of respondents indicating their full-year was slightly worse decreased from last year's 22.3 per cent to 19.7 per cent.
Somewhat alarmingly, the number of retailers who experienced a significantly worse full-year rose to 7 per cent, up on last year's 3.9 per cent. Significant improvement Q.2 How did your full-year compare to the previous? With respondents asked to select the three major challenges facing the industry in 2019, the same old culprits once again prominently featured. The major challenge according to respondents, backed by 51.3 per cent, was consumer confidence, closely followed by discounting with 48.5 per cent, mirroring the top two threats from last year's survey. Respondents said rental overheads remained a significant problem, with 44.5 per cent of votes up on last year's 36.8 per cent.
Despite the influx of international e-commerce conglomerates Down Under, the threat of offshore online retailers declined to 34.1 per cent, down from 37.7 per cent last year. Labour costs [33 per cent], global economic factors [18.9 per cent] and the value of the Australian dollar [16.7 per cent] were the other significant challenges nominated by retailers. ► Q.4 What are the biggest challenges facing the retail industry in 2019? Q.3 In the year ahead, how do you expect trading conditions to change? Meanwhile, the overwhelming majority of respondents expect trading conditions to moderately change, with 48.9 per cent indicating they expect slight changes, while 30.3 per cent expect conditions to remain about the same.
Only 20.8 per cent of respondents think there will be significant changes within the trading environment. Significant changes Remain about the same Slight changes 20.8% 30.3% 48.9% Slight improvement Remained about the same Slightly worse Significantly worse 17.4% 34.5% 21.4% 19.7% 7% Rental overheads International entrants Offshore online retailers Discounting Consumer confidence Labour costs Global economic factors Value of Australian dollar Taxes Private label Government regulation Other 44.5% 20.5% 34.1% 48.5% 51.3% 33% 18.9% 16.7% 12.5% 5.9% 5.5% 8.5%
AUSTRALIAN RETAIL OUTLOOK 2019 14 | Respondents were once again given three choices to select from and most are keen to increase margin [56.8 per cent] and turnover [60.6 per cent] in 2019, with retailers (predictably) selecting the two key financial elements.
E-commerce [45.1 per cent] remains an area of focus, with over 35 per cent of retailers looking to prioritise omnichannel initiatives. Entering new markets [24.8 per cent] remains a significant priority for retailers as does expanding product ranges, with over 26 per cent looking to achieve a wider offering.
Other comments included prioritising the improvement of personalisation, one-toone marketing and seeking alternate revenue streams. In 2019, 28.4 of retailers plan to increase their physical presence, while 9.3 per cent of respondents expect to reduce the number of stores they operate. The majority of respondents [36.9 per cent] expect to keep the same amount of stores. Q.5 What will be the top priorities for your business this year? Q.6 Do you plan to change your number of stores this year? YES – INCREASE THE NUMBER OF STORES Increasing margin 56.8% E-commerce Expanding store network 60.6% Increasing turnover Omnichannel initiatives Entering new markets Closing stores Rebranding Expanding product range Reducing product range Others 45.1% 35.6% 17.4% 24.8% 26.1% 6.4% 9.3% 9.3% 8.7% YES – DECREASE THE NUMBER OF STORES NO – STAY ABOUT THE SAME WE DO NOT OPERATE ANY PHYSICAL STORES 28.4% 9.3% 36.9% 25.4% Q.7 Does the influx of international retailers to Australian shores worry you?
Respondents remain bullish about the prospect of international firms entering Down Under, with over 45 per cent asserting they are not concerned. Meanwhile, those more concerned than last year dropped from 54.3 per cent to 32 per cent and those less concerned than last year rose from 12.1 per cent to 22.9 per cent in this year's survey, reinforcing the local confidence from local firms against new competitors. More concerned than last year Less concerned than last year Not concerned 45.1% 22.9% 32% www.insideretail.com.au
15 2019 AUSTRALIAN RETAIL OUTLOOK www.insideretail.com.au Q.8 How do you believe the Australian retail market is placed compared to other international markets? The majority of respondents indicated the local retail market is located firmly in the middle-range, compared with overseas marketplaces.
While less than 2 per cent said the Australian market was in the high rank, 13.3 per cent placed Australian retail in the lowest-tier. Q.9 Did you find that you received more flexibility and help from landlords last year? 0.5 1 1.5 2 2.5 3 3.5 WEIGHTED AVERAGE In a hotly-debated topic for the industry, respondents provided some interesting responses to what is a contentious issue in the industry.
While the majority of respondents [65.5 per cent] said they received about the same flexibility and help from landlords, over 19 per cent said they received more. In contrast, over 15 per cent said that they received less help and flexibility from landlords. Significantly more Remained about the same Slightly more Slightly less Significantly less 3.6% 15.7% 65.5% 10% 5.3% 2.7% Q.10 How do you expect leasing terms to change this year? It's very much a status-quo, in terms of retailer expectations for leasing charges this year. Over half [52.7 per cent] expect leasing terms to remain the same, while nearly 40 per cent anticipate slight changes.
Only 7.8 per cent expect significant changes to leasing terms to occur in 2019. ► SIGNIFICANT CHANGES SLIGHT CHANGES REMAIN ABOUT THE SAME 7.8% 39.4% 52.7%
AUSTRALIAN RETAIL OUTLOOK 2019 16 | www.insideretail.com.au Over half [57 per cent] of respondents expect the Aussie dollar to negatively impact their business this year – a possible indication of the effects from globalisation and political volatility across several continents. While 34.7 per cent expect no impact on their business, over 8 per cent are more optimistic about benefits afforded from the value of the dollar. Reflecting the continued evolution of the industry, retailers' response to e-commerce's impact was predominantly positive. Only 4 per cent said revenue from e-commerce operations decreased.
Meanwhile, over 30 per cent said revenue had significantly increased, while nearly 33 per cent said revenue had increased slightly. 30.5% Increase significantly Increase slightly Stay about the same Decrease Q.11 How will the value of the Australian dollar impact your business this year?
Q.12 How has your revenue from e-commerce changed in the past 12 months? Positive impact Negative impact No impact 8.3% 57% 32.8% 32.6% 4% Though revenue growth has been large for the majority of retailers, it's interesting to note that most respondents said total revenue from e-commerce represented less than 5 per cent. Only 5.3 per cent of retailers gained all of their earnings through e-commerce. Less than 75% 100% of revenue Less than 10% Less than 5% Less than 25% Less than 50% 0 10 20 30 40 50 43.2% 22.2% 18.6% 7.2% 3.4% 5.3% Q.13 What percentage of your total revenue comes from your e-commerce channel?
34.7%
Q.14 Which are the most effective social media channels your retail business uses? Respondents were asked to select two platforms and the results were predictable, with Facebook [74.6 per cent] and Instagram [62.9 per cent] clearly on top, mirroring last year's result albeit with a marked rise of over 10 per cent for Instagram. Native content/blog had a solid response, with 18.2 per cent nominating their use of this channel. Pinterest Blog/native content on website Snapchat WeChat Don't use social media Twitter LinkedIn Instagram Facebook 74.6% 62.9% 23.5% 6.4% 18.2% 2.7% 2.5% 3.7% 5.5% E-commerce's impact on the industry can be seen in the response to consumer expectations, with online delivery options and speed usurping customer service [34.1 per cent] and price [32.8 per cent] as the areas where customers will expect more from retailers in 2019.
Product freshness/relevance [17.16 per cent] remains an integral area of customer expectation, according to the survey responses.
Q.15 What areas do you think consumer expectations will increase the most in? Online delivery options Online delivery speed Price Customer service In-store digital functionality Product quality Product variety Product freshness/ relevance Other (please specify) 5.7% 5% 4.5% 3.3% 3.4% 3.4% 2.7% 2.7% 2.1% 2.1% Aldi Woolworths CottonOn Kmart JB Hi-Fi Mecca Aesop Coles The Iconic Smiggle Q.16 What is the best Australian retail brand for 2018? Though this question is hardly definitive in its findings, Australia's typical who's who came out on top.
Interesting to note, was the general commentary offered by many respondents, who claimed it way "far too hard to tell" and that "none stood out". | 17 2019 AUSTRALIAN RETAIL OUTLOOK www.insideretail.com.au 38.8% 41.3% 32.8% 34.1% 11% 13.3% 9% 17.2% 2.5%
AUSTRALIAN RETAIL OUTLOOK 2018 18 | WINNERS AND LOSERS AUTHORS James Stewart, Partner, Head of Retail – Ferrier Hodgson, Azurium Nicholas Tsaptsalis, Ferrier Hodgson Philip Muscari, Ferrier Hodgson Charlie Griffiths, Ferrier Hodgson Alexandra Askey, Ferrier Hodgson David Hacker, Ferrier Hodgson Peter Mann, Ferrier Hodgson
19 2019 AUSTRALIAN RETAIL OUTLOOK From strength to strength Despite a raft of new challenges, this electronics powerhouse shows no signs of slowing down. WINNERS AND LOSERS THE RETAIL ICON THAT IS JB HI-FI (JBH)HAS BEEN IN EXPANSION since listing in 2003.
Its recipe for success has largely been driven off a high energy store format, low price points supported by a strong in-store discount ambiance and extensive product range. While JBH's long-term success is something to admire, 2018 presented no shortage of potential challenges for the brand as Amazon entered the market and the online electronics retailer Kogan went from strength to strength. While the impact of Amazon in Australia has been somewhat muted – remember it should be compared to a tsunami not an earthquake – JBH has continued to deliver on its core business by leveraging an efficient supply chain, digital capabilities and new market growth.
JBH has also navigated technological transformation through its product mix and has added whitegoods to its offering through the acquisition of The Good Guys. As a result, JBH's earnings defy the downturn in discretionary spending and the broader retail landscape, with same-store sales growth in its Australian stores rising by 3.4 per cent and total sales increasing by 5.3 per cent in the September 2018 quarter. Over the same period, The Good Guys also reported same-store sales growth of 1 per cent and total sales growth of 2.3 per cent.
While trading conditions softened for household goods in 2018, The Good Guys still outperformed its largest rival, Harvey Norman, which reported a 1.1 per cent fall in same-store sales over the same period.
A GOOD BUY The acquisition of The Good Guys arguably provides a more compelling strategic rationale for the JBH business through diversification of the JB brand to include larger items, typically purchased in-store and difficult to sell online. The difference in performance between The Good Guys and JBH inevitably invites comparisons between the two, and how JBH will replicate its successful model across two brands with significantly different product propositions.
Last year saw The Good Guy's promotional strategies moving closer to JBH's, as well as a greater emphasis on consumer electronics in store. In 2018, JBH also defied expectations as the most shorted stock on the ASX by delivering a strong FY18 full year result and confirming its sales guidance for FY19. The company reported an increase in its EBIT margin from 6.3 per cent to 6.4 per cent which would suggest that the electronics Goliath is holding up well in an increasingly competitive market. The US retail market suggests that bricks-and-mortar retailers can compete with Amazon. Best Buy has been trading strongly in recent years, but it took a significant shift in pricing strategies and a recalibration of its online offer to move the dial after poor performance in the years leading up to 2012.
JBH is in an interesting space. On the one hand, consumer spending on tech products is arguably the highest it has ever been, with Quartz reporting consumer spending has surpassed spending on apparel in the US market since 2010. On the other hand, spending on household goods is facing significant headwinds as consumers tighten their belts under pressure from falling house prices, falling equities markets and the weakening Australian dollar. The stage is set for an interesting 2019 for JBH. ...JBH has continued to deliver on its core business by leveraging an efficient supply chain, digital capabilities and new market growth." " BY JAMES STEWART, Partner, Head of Retail – Ferrier Hodgson, Azurium and CHARLIE GRIFFITHS, Ferrier Hodgson
AUSTRALIAN RETAIL OUTLOOK 2019 20 | Stepping up in 2019 With a focus on digital initiatives and backed by retail veterans, this footwear firm has eyes on more growth this year. WINNERS AND LOSERS DESPITE AUSTRALIA'S CHALLENGING RETAIL climate, Accent Group (Group), whose brands include The Athlete's Foot, Platypus and Hype, continued to thrive in 2018. The Group posted a record net profit of $47.1 million and EBITDA of $90.8 million, up 17.9 per cent and 16 per cent respectively on the previous year, off the back of $860.8 million in sales.
The Group, formerly RCG Corporation Limited, operates 420 stores across Australia and New Zealand under 10 retail brands, holding exclusive distribution rights for 10 international brands.
Underpinning these results is a fresh digital strategy focused on connecting the physical and digital stores to offer a seamless experience to customers. The digital strategy centers around the Group's newly created 'Digital Hub', a place where the organisation's digital talent can connect, collaborate and drive changes.
The Digital Hub has allowed the Group to gather customer data and make substantial changes to the business, which have enhanced the in-store and online experience across their brands. For example, the Group has created endless isle capability for their customers, providing access to the entire inventory catalogue across all brands. This includes inventory of all stores and online warehouses. The Group is also focusing heavily on speed-to-market. Accent already offers next day delivery for online sales, however in July 2018, same day delivery commenced in 12 Platypus stores with a $14 delivery fee.
After just 10 days of going live, the Group said same day delivery accounted for 3 per cent of total orders and this is expected to increase to 5 per cent after year one of operating and 10 per cent within 2 years. Ultimately, it is expected same day delivery will roll out across all 350 stores with the possibility of 3-hour delivery in the future. A TOE IN THE MARKETS?
Other initiatives introduced as part of the businesses omnichannel transformation included the introduction of clickand-collect and click-and-dispatch. Click-and-collect was introduced across all retail brands and accounted for more than 5 per cent of digital sales for the Group in FY18. Click-and-dispatch grants an online customer access to the catalogue of all stores and accounted for 36 per cent of digital sales in FY18. The early results from these digital initiatives have been promising with a 130 per cent increase in digital sales in FY18. The digital strategy has been supplemented by investments in brick-and-mortar stores and reduced discounting.
During FY18, 29 stores were refurbished while CEO, Daniel Agostinelli, banned discounting at all Group stores in late 2017 deriding it as "lazy retailing" and creating the perception that the product was substandard.
Moving forward, the focus shifts to expansion. The Group expects to open 30 new stores in FY19 including a 600 square metre Platypus megastore in Melbourne Central. There are also plans for an additional 30-40 new stores opening over the next two-three years. Perhaps the most exciting and ambitious proposal is the planned international expansion of the Platypus brand. The Group plans to introduce the Platypus model overseas, starting in Singapore, by leveraging the experience and knowledge of retail icon, Brett Blundy, the Group's largest shareholder. BY JAMES STEWART, Partner, Head of Retail – Ferrier Hodgson, Azurium and PHILIP MUSCARI, Ferrier Hodgson
21 2019 AUSTRALIAN RETAIL OUTLOOK A retail makeover There's seemingly no end in sight for the growth of this cosmetics powerhouse, as it continues to delight customers with physical and digital nous. WINNERS AND LOSERS FRUSTRATED WITH IN-STORE RV cosmetics? Not getting what you want online? For those of you looking for some divine intervention in personal cosmetics... Welcome to Mecca. Mecca is arguably the hottest cosmetic retailer in Australia and has established itself as the place to be for beauty products, service and knowledge for the Australian customer. CURATE YOUR STYLE While the traditional beauty market was being dominated by department stores, with single brand counters operated by a brand representative, Mecca's founder, Jo Horgan, recognised the desire of Australian consumers to try imported, high-end labels, that moved away from the department store approach.
Rewind to 1997 and Mecca's first store opened in South Yarra, offering consumers a handful of imported, innovative brands.
Now Mecca offers over 120 brands across its physical and online stores, providing consumers the opportunity to curate their own beauty collection and style. Mecca's successful expansion has capitalised on the choice that beautyloving customers are after. The beauty sector is defined by a level of customer engagement that is unique. Beauty customers are passionate, socially aware and want to understand a beauty brands story, brand values, its product ingredients and expect a commitment to environment and often animal welfare. At $5 billion in sales a year, global brands take notice of what the customer wants.
The emergence of challenger brands was recognised by Horgan, with Mecca's original store offering a curated sample of these brands, such as Nars, Too Faced and Hourglass. These challenger brands now take up 10 per cent of the beauty market, with McKinsey reporting their sales growing four times faster than the legacy brands of the department store era. Today, Mecca's approach to cosmetics has landed itself as a beauty destination, offering cutting edge brands side-byside to high-end labels. THE POWER OF THE SELFIE The growth of online engagement in beauty products has revolutionised the way major brands engage with their target customer.
YouTube and Instagram now offer a steady stream of beauty tutorials and product reviews that 10 years ago largely didn't exist. In 2017, YouTube beauty content videos grew from 55 million to 88 million, registering more than 700 million views. Mecca has successfully leveraged these platforms developing a loyal following of 'beauty junkies' who can access the brand's online content, top beauty products for the season and video tutorials for new releases. Thoughtfully curated content creates a sense of community and loyalty between the brand and its devotees. Physical and online stores have also been successfully integrated, creating a seamless shopping experience across platforms.
In-store, customers are greeted by the physical counter-part of Mecca's 'Top 5 Products for Summer Skin' that they may have read about online before going into store.
Customers can also use the in-store snap-chat decals, studio lights (for the 'perfect camera-ready look') and even selfie-studios, to create their own online content. Not only does the amalgamation of physical and digital create an enticing experience for customers, but it also furthers Mecca's online reach through micro-influencers. Although the brand is reluctant to discuss its financials, industry sources estimate Mecca annual revenues to be circa AU$350 million and that it holds roughly 25 per cent of the market. What is most impressive is Mecca's growth, with Horgan on the record in late 2017 stating that the brand had experienced year-on-year growth of 45 per cent for the previous five years.
In the era of choice and instant gratification that beauty customers desire, Mecca is their match. A truly modern Australian brand with a thoughtful digital strategy and interaction between online and physical, we expect Mecca will continue to grow its loyal fan base in 2019. The growth of online engagement in beauty products has revolutionised the way major brands engage with their target customer." " BY JAMES STEWART, Partner, Head of Retail – Ferrier Hodgson, Azurium and ALEXANDRA ASKEY, Ferrier Hodgson
AUSTRALIAN RETAIL OUTLOOK 2019 22 | Who said retail is easy? It's been 12 tough months for Myer and 2019 is not looking any easier for the department store retailer.
WINNERS AND LOSERS ONCE THE MAIN ATTRACTION OF THE MALLS AND SHOPPING precincts across the country, Australia's long-standing love of department stores is finally fading. Impacted by fast fashion retail chains, online retail models and digitised consumers, across the globe department store heavyweights are restructuring their businesses, changing their product mix and closing stores due to poor performance.
The department store model, a model that is over 100 years old, is under siege as customers lose patience with substandard service, poor pricing and product range parameters that are limited by their physical store environment. FROM BAD TO WORSE Myer has now made its way onto our list of losers for three consecutive years, with 2018 arguably its toughest year yet. While Myer has become the poster child for the challenging retail landscape retailers now live in, controversy and ongoing speculation regarding its financial future have continued to embattle the retailer.
In 2018 Myer posted an annual loss of AU$486 million, its first loss since listing on the ASX in 2009, largely due to the company's move to write-down its brand name and goodwill, but also impacted by a total sales decline of 3.2 per cent and operating gross profit down by 2.9 per cent.
This poor financial result has simply added fuel to the fire for significant shareholder and retail icon, Solomon Lew, who continued to relentlessly attack Myer's management for incompetence, calling for the board to step down. Indeed, at Myer's annual general meeting in November 2018, the retailer's management team suffered a second strike against its board and executive remuneration, however a spill motion to declare all director positions was defeated.
A silver lining to Myer's 2018 results is the increase in online sales, which rose 34.1 per cent to AU$192.5 million in FY18, albeit only a small portion (7 per cent) of total sales. In a performance-driven industry, Myer's poor results have inevitably seen key leadership changes. John King was brought in from the UK to replace the outgoing Richard Umbers in June last year. While King's CV included a role as chief executive of UK retailer House of Fraser (which itself went through a performance turnaround), analysts have questioned the appropriateness of this appointment given his lack of Australian retail experience and point to the fact that House of Fraser entered administration in the UK shortly after his appointment as Myer CEO.
As 2018 progressed, more issues arose as shares were put into trading halt late in November by the ASX compliance unit in response to reports of falling sales for the first quarter of FY19. The share price closed at 45 cents prior to the trading halt, almost a tenth of their listing price of $4.10 in 2009. ACROSS THE SEGMENT Comparatively speaking and less publicised than Myer, rival department store David Jones posted a reduction in same store sales of 0.4 per cent for the year to June 24, 2018. Like Myer, David Jones experienced strong online sales growth (21 per cent) but the online channel is currently too small (5.3 per cent of total sales) to make a meaningful impact on total sales.
While key department store players have been challenged, some discount department stores, which have also encountered significant headwinds in recent years, led the way in FY18. Wesfarmers' Department Store Division posted $8.8 billion in revenue and a record EBIT of $660 million (an increase of 21 per cent year-on-year) for FY18. The results of the division, which is made up of discount department stores Kmart and Target, offered a positive story among an industry which continues to be challenged. Kmart's run of success has come through continued evolution of product mix, store formats and customer service, and shows the discount department store can hold a valuable place in Australian retail.
However, Kmart's 2018 Christmas sales failed to meet expectations, prompting Wesfarmers to flag lower earnings for the division for the half-year. 2019 looks to be defining year for the department store model. BY JAMES STEWART, Partner, Head of Retail – Ferrier Hodgson, Azurium and PETER MANN, Ferrier Hodgson
23 2019 AUSTRALIAN RETAIL OUTLOOK www.insideretail.com.au "Just Afterpay it" Though regulatory clouds loom ahead, rapid and relentless growth for this fintech firm highlights the spending habits of millennial consumers. WINNERS AND LOSERS YOU KNOW YOU'VE MADE IT AS A START-UP WHEN YOUR company's name becomes a verb. We "Google" questions to find the answer, "Uber it" to get from A to B, and "YouTube it" to find out how it's done. So what do millennials call it when they want to "buy-now-pay-later"? They "Afterpay" it!
Afterpay, the payment platform allowing an immediate purchase that is then paid-off in four equal fortnightly instalments, went from fintech start-up in 2015 to a darling of the ASX worth nearly AU$5 billion in 2018.
In three years, Afterpay has rapidly grown to have 2.3 million active customers and over 18,000 retailers, including Kmart, The Iconic, Rebel Sports and Officeworks. All this has amounted to Afterpay delivering AU$2.2 billion in sales for its retail partners and processing approximately 25 per cent of total online fashion retail sales and 8 per cent of total online retail sales in Australia [Australian Financial Review, 2018].
Co-founder Nick Molnar came up with the concept when trying to grow basket size and conversion rates in his online jewellery business. Molnar was convinced millennials would be more willing to make purchases if there was a service available that could smooth the payment process, and he's been proven right so far. Afterpay's business model captures the shifting spending behaviour of millennials, which Molnar believes is increasingly cashless and free of credit. Afterpay pays the retailer for the customer's purchase, less a commission of course, and then assumes the risk of recovering this amount from the customer.
However, should the customer miss a payment, Afterpay charges a late fee allowing it to collect revenue from both sides of the transaction. At last report, customer late fees account for 24 per cent of Afterpay's revenue with the remaining 80 per cent representing retailer commissions. As Afterpay doesn't technically charge any interest to the customer, it's avoided being governed by the National Consumer Credit Protection Act. REGULATORY CLOUDS, INTERNATIONAL GOODS This could all be about to change due to the growing calls for Afterpay to be subject to responsible lending regulations. The Australian Labor Party has called a parliamentary inquiry into financial products not subject to scrutiny in the Royal Commission and Afterpay appears to be in the firing line.
While regulatory uncertainty looms, the changing Australian landscape seems unlikely to be stemming Afterpay's growth as their venture into the USA continues full steam ahead. Since launching in the USA in May 2018, Afterpay has signed over 900 retailers, including Urban Outfitters, amassing around 300,000 consumers. These early signs suggest Afterpay has the potential to make a huge splash as it took the business nearly 18 months to reach similar numbers in Australia. Considering the size of the US market, US$450 billion in annual online sales vs US$18 billion in Australia, any foothold Afterpay can build is likely to be significant to its overall performance.
2018 has seen Afterpay's share price double during some of the toughest retail conditions in recent history making it an unarguable winner. With the potential for global expansion gaining traction, its winning days may continue well into 2019 and beyond. Molnar was convinced millennials would be more willing to make purchases if there was a service available that could smooth the payment process, and he's been proven right so far." " BY JAMES STEWART, Partner, Head of Retail – Ferrier Hodgson, Azurium and NICHOLAS TSAPTSALIS, Ferrier Hodgson
AUSTRALIAN RETAIL OUTLOOK 2019 24 | Franchising headwinds A slew of scandals and a parliamentary inquiry dealt a number of blows to Australia's franchise industry in 2018. Is the industry set for a major shakeup? WINNERS AND LOSERS A FAR CRY FROM THE FRANCHISE BOOM OF PAST DECADES, Australia's franchising industry is facing some serious headwinds. The AU$170 billion sector came out of 2018 battered and bruised, with several franchise models embroiled in scandals ranging from poor treatment of franchisees to systemic underpayments of employees.
The industry has faced scrutiny under the very public microscope of the parliamentary inquiry into the Franchising Code of Conduct, which saw a number of submissions to the enquiry label the franchise model broken and detail widespread mistreatment of franchisees.
The public scrutiny overlays difficult trading circumstances where many franchisees are struggling to make a buck in the face of flatlining (or declining) sales, high franchise licensing fees and high occupancy and wage expenses (from trading outside normal hours).
RETAIL FOOD GROUP Perhaps the most publicised example of the franchise industry's struggles last year is Retail Food Group (RFG). The group, whose brands include Gloria Jeans Coffee, Donut King and Brumby's Bakery has been dragged through the mud in 2018. RFG has experienced troubles since a Fairfax Media investigation revealed the business model had created financially distressed franchisees. This prompted questions about the value of its brands and the quality of the company's performance. Despite a 7.1 per cent increase in revenue, the group reported a full year loss of AU$307 million for FY18.
The questions raised from the investigation severely damaged the brands, which saw Gloria Jeans Coffee book a AU$90 million goodwill impairment and Michel's Patisserie record a AU$59 million impairment for the period. These were among a total of AU$403 million in impairments across its suite of brands.
To further RFG's pain, CEO Richard Hinson abruptly resigned at the end of last year, following a management restructure outlined at the company's annual meeting. HARVEY NORMAN Harvey Norman was dealt several blows last year after a bumper 2017. Shareholders voted to reject the retailer's remuneration report at its AGM in November, with the board receiving a first strike. This presents the challenge of a potential board spill at this year's meeting should a second strike be received. Shareholders cited the lack of independent directors on the board, loans made to a franchise and the businesses risk assessment capabilities following failed agriculture and It's not been a great year for the parent company of Michel's Patisserie, Brumby's Bakery, Donut King and Gloria Jeans.
BY JAMES STEWART, Partner, Head of Retail – Ferrier Hodgson, Azurium and DAVID HACKER, Ferrier Hodgson