Contributions and Charges 2021 - Byford Secondary College
Page content transcription
If your browser does not render page correctly, please read the page content below
BYFORD SECONDARY
                                                                                          COLLEGE
                                                                                      AN INDEPENDENT
                                                                                       PUBLIC SCHOOL

                                                                                      Our vision is to create a
                                                                                       vibrant and successful
                                                                                     secondary college with a
                                                                                      culture of success and a
                                                                                    comprehensive curriculum
                                                                                   to enable your child to aspire
                                                                                           to excellence.

                 Important Information
           for the start of the College Year
      College First Day for Students Monday - 1 February 2021

    The payment of voluntary contributions and compulsory charges can take place prior to
    the first day for students at our Administration Office. See below for our opening dates and
    hours.
    Education Program Allowance (EPA) forms can be completed at this time. Please make sure
    you bring any relevant Concession Cards with you if you are applying for the EPA.

         Payment of Voluntary Contributions and Compulsory Charges
         Office Opening Hours Prior to Commencement of School Year
              Monday 25 January 2021                        8:15am to 3:45pm
              Wednesday 27 January 2021                     8:15am to 3:45pm
              Thursday 28 January 2021                      8:15am to 3:45pm
              Friday 29 January 2021                        8:15am to 3:45pm

2
Uniform Shop
Wearing College uniform is compulsory for all students.

In anticipation for the 2021 school year, Perm-a-Pleat have advised the College of the following
extended trading hours and fitting availability:

> Set appoints for fittings are now available online. Having an appointment enables the
shop to have enough time with a student to fit correctly. Bookings can be made at https://
byfordsecondarycollege.permapleat.com.au/schoolbookings/, alternatively, the store
phone number is 0403 728 733

> Before school commences in 2021, the uniform shop will be open as per the below:
     Tuesday 19 January 2021 : 9:00am to 3:30pm
     Thursday 21 January 2021 : 9:00am to 3:30pm
     Thursday 28 January 2021 : 9:00am to 3:30pm
     Friday 29 January 2021 : 9:00am to 3:30pm
     Monday 1 February 2021 : 9:00am to 3:30pm
     Tuesday 2 February 2021 : 9:00am to 3:30pm
     Thursday 4 February 2021 : 9:00am to 3:30pm

                                                                                                   3
Personal Items List (Booklist)
Recommended personal and stationary items are detailsed on the relevant Personal Items List
for each year group. Items may be purchased from Ziggies, or from a supplier of your choice.
If you intend to purchase through Ziggies, please follow the instructions on the booklet.

Bring Your Own Devices (BYOD)
BYOD can be ordered through the JB Hi;Hi portal fro our College website.
https://byfordsc.wa.edu.au/our-college/personal-items-lists/

SmartRider Identification Cards
SmartRider Identification cards are ordered for all new students on commencement and arrive by
Week 4 of Term 1. The cost of the initial card is free. All cards include a photo for identification
purposes. Replacement cards can be issued at the cost of $5.00 per card. Students are requested
to pay this to Administration before the replacement card can be ordered. Further information is
available on our website.
Education Program Allowance (EPA)
Applications close 1 April 2021
The Western Australian Department of Education provides an allowance to assist eligible families
with secondary schooling costs. The EPA will be paid directly to the College and will be applied to
voluntary contributions for Years 7 - 10 and compulsary charges for Years 11 and 12. For those
parents or carers who elect to allocate their clothing allowance directly to the College these funds will
be deducted from the Compulsory Charges first and then any other Contributions and/or Charges.
The allowances below are available to secondary students providing the eligibility criteria is met.
http://www.concessions.wa.gov.au/Concessions/Pages/Secondary-Assistance-Scheme.aspx
Eligibility Criteria                                     Secondary Assistance Scheme Allowance
The parent or carer must be the holder of a card that    The allowance consists of two components:
is valid during Term 1. The only exception to this       • $235.00 EPA paid directly to the College and
is when a student holds a health care card in their         applied to voluntary contributions for Years 7 - 10
name and is declared an independent youth by the            and compulsary charges for Years 11 and 12.
Department of Human Services (Centrelink) (e.g.          • $115.00 Clothing Allowance paid directly to the
living away from home). In this instance, a letter of       parent/carer or to the College if you wish the
confirmation from Centrelink needs to accompany the         allowance to be allocated towards any additional
application.                                                charges and contributions. These funds can
Parent or carer must hold one of the following cards:       not be transferred to the Uniform Shop by the
• Centrelink Family Health Care Card                        College.
• Centrelink Pensioner
                                                         Abstudy Supplement Allowance (ASA)
    Concession Card
• Veterans' Affairs Pensioner                            The ABSTUDY Supplement Allowance is available
    Concession Card (blue card only)                     to valid Department of Human Services (Centrelink)
                                                         cardholders; this funding supplements the Department
The allowance is paid up to and including the year the
                                                         of Human Services (Centrelink) ABSTUDY Fees
student turns 18 years of age. Applications are made
                                                         Allowance payment.
by the parent or carer for students enrolled in Years
                                                         Applicants apply through the Department of Human
7 - 12. Application forms are to be completed at the
                                                         Services (Centrelink) for the ABSTUDY Fees
College during term one and close 1 April 2021.
                                                         Allowance. A payment of $79.00 is then made to the
Processing of Payments                                   College directly by Centrelink.
These forms are now forwarded electronically to          Furthermore, the College or parent/carer must have
Schools Resourcing and Support Directorate for           received the School Fee Allowance of $78.00 or
processing which allows the Uniform money to be          $156.00 from the Department of Human Services
credited to Parent/Carers' accounts faster (allow 5-10   (Centrelink) as part of the student's ABSTUDY School
working days).                                           Fees Allowance.
Schools Resourcing and Budgeting Directorate will        Payment of the ABSTUDY Supplement Allowance is
endeavour to have all clothing payments made to the      made directly to the College and will be applied to
parent/guardian by 31 May 2021.                          voluntary contributions for Years 7 - 10, and Charges
                                                         for Years 11 and 12.
Late Applications
Late applications will only be accepted in extenuating
                                                         Please note you cannot claim both the SAS and ASA.
circumstances and must be accompanied with a
written explanation OR the student has recently
arrived from interstate or overseas and enrolled after
the end of first term.

                                                                                                                  5
Payment of Contributions and Charges
    We believe that the best way to provide a quality education is through the provision of modern resources
    and equipment for our students. These resources and equipment, although supported by our public
    education system, are also provided through the payment of Contributions and Charges. We have
    endeavoured to keep these Contributions and Charges to a minimum; however your support in paying
    those listed here for your child will enable our College to enhance our programs and learning resources.
    We recommend you start making plans now so that you are in a position to pay your Voluntary
    Contributions and Compulsory Charges prior to the end of Term One. Funds collected within the
    year are spent on resources for that year.
    We appreciate that the payment of these Contributions and Charges can be a financial burden for
    some families. Should you be experiencing difficulties with making these payments, please contact
    our Administration Office.

    Payment Options
    The College has the following payment options:
      • 		 BPay using the information on the Contributions and Charges Sheet eg: Student Number (SN)
      •    Internet Banking to: BSB: 633 000 Account No: 172482648.
           Please ensure the following information is entered in the details section:
           Name, Yr, SN - (located on the Contributions & Charges Sheet eg: John Smith Yr8
           24458404)
      •    Credit Card: Visa or MasterCard only. By completing the credit card information at the
           bottom of the Contributions & Charges Sheet and posting to the College.
      •    Payment plans are welcome - please contact Administration to discuss.
      •    By telephone using credit card facilities on 9550 6100.
      •    In person during office hours.

6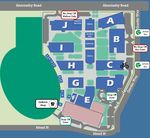 Contribution and Charges Information
The following information is provided to help make the College contributions and charges structure
clear for parents and carers.
Byford Secondary College Board has directed our efforts towards keeping costs as low and as
equitable as possible. The Byford Secondary College Board has examined the contributions and
charges structure and has approved the amounts shown in accordance with the Education Act.
Where do Contributions and Charges go?
Some examples include: ingredients in food production, art materials, timber, metal, consumable
tools, external instructors, sporting equipment etc.
For years 7 to 10 the maximum voluntary contributions a College may charge is currently fixed at
$235.00, however additional compulsory charges above that figure can be requested for consumables
and additional resources. For Years 11 and 12 there are no maximum charges set by the State
Government. Schools endeavour to set their own charges for these years and such charges are
compulsory. (The school can also request a 50% confirmation charge for these years).
Voluntary Contribution Years 7 - 10
Revenue collected from your voluntary contributions is used to help cover expenses for students
in compulsory learning areas. Examples of these expenses are physical education equipment,
information and communication technology (ICT) equipment, information technology network, food
production, metalwork, woodwork, textiles and photocopied materials.
Compulsory Charges
Extra cost courses (electives) outside the basic core program incur additional charges above the
voluntary contribution of $235.00. For example; sports, visual art, woodwork, metalwork and food
attract compulsory charges for items such as consumable materials and venue hire. The Instrumental
Music School Services (IMSS) program also incurs extra charges. Charges relate to items that
students consume over and above what is supplied by the Department of Education.
Charges for electives are required to be paid in full by the end of Week 9, Term 1 2021.
Charges for high cost electives (over $55.00) are required to be paid in full by the end of Week 1
Term 1 to ensure your students placement in their chosen elective.
Year 11 and 12 Student Charges
All subjects costs for Years 11 and 12 students are considered to be charges and therefore payment
is compulsory. All Charges are required to be paid in full by the end of Term 1 2021. Charges
will depend upon the course chosen. These are due to items such as text books, subject specific
resources, materials, excursions, certificates and work placement. Students involved in work
placement must pay the associated fees prior to commencement of the work placement.
The Legal Position
The State Government through the Department of Education provides placement at educational
facilities for all students who choose to attend Government schools. The Department also pays
for the salaries and wages of all teaching and school support staff plus costs such as repairs,
maintenance and utilities. The Government does not provide for many of the goods and services
which students use and it is reasonable for parents and carers to meet these costs.
Voluntary Approved Requests
Library ($25.00) is used by the College to purchase an expansive range of equipment, books and
ebooks. Limited funds are provided for Library resources.
Pastoral Care ($25.00) is an integral part of the College's Student Services program, these funds
help us to provide additional support such as school chaplain and school social workers.
Information Technology ($10.00) is required to provide a quality range of IT equipment to enable
students to continue to have access to the most up to date and modern technology. The Department
of Education provides limited funding to provide resources for this area.
P&C Association ($15.00) This contribution enables the P&C to purchase much needed equipment
for students use. Expressions of interest are welcome, please contact Administration on 9550 6100.
College Bus ($10.00) This contribution is used by the College to assist with the maintenance of the
bus. This allows us to charge the bus out to students at a lower rate through the year for excursions.

                                                                                                         7
Who should pay?
    Given that all students benefit from the pool of collected fees, it is fair to expect that all parents or
    carers should pay the balance of voluntary contributions and charges. All would agree that it is
    unfair for those parents or carers who meet their financial commitments to be seen to subsidise the
    education of those students whose parents or carers do not pay their contributions and charges.
    The College is committed to an even-handed and responsible approach so that all parents or carers
    should make contributions towards their children's education.
    A Compassionate View
    The College is only too aware that the payment of College contributions and charges can be a
    burden for some families. Part payments and deferred payments are available to support parents
    or carers experiencing difficulties. Ignoring accounts and reminders is unhelpful to all parties. The
    College is also keen to assist parents or carers in selecting options that they can afford. To this end
    subject charges will always be provided to parents or carers prior to selection of subjects.
    Collecting Contributions and Charges
    The College will take a positive approach to collecting contributions from parents or carers of
    students. In particular, the College will highlight the benefits to students if all parents or carers meet
    their contributions. The College will actively seek full payment of charges.
    • In 2021 a statement will be posted during Term 1. In Term 2 the College will post a reminder
        notice to show any outstanding balances.
    • Compulsory charges unpaid as at the 1 July 2021 may be referred to a debt collection agency
        unless prior arrangements have been made.
    • Outstanding charges are rolled over to the student's record in the following year where applicable.
    • Year 9, 10, 11 and 12 high cost subjects require a 50% confirmation charge prior to enrolment.
    • Where parents with outstanding Compulsory Charges have failed to arrange and commit to a
        payment plan, the student may be removed from their chosen Elective courses and be placed in
        a course that satisfies the requirements of the Curriculum Framework. Or, in the case where the
        unpaid Compulsory Charges cover the cost of materials for the practical classes, the student will
        not be able to participate in the practical lessons and will have to complete theory work.
    Printing of Receipts
    Receipts for payment of camps, excursions and smart rider cards will not be printed unless specifically
    requested.
    Excursion / Incursion Information
    Byford Secondary College uses Compass for our incursion and excursion planning. All information
    is stored in accordance with the Australian privacy requirements.

    Parents and carers will receive an email invitation when your child is scheduled to attend curriculum
    excursions. Parents and carers are able to provide consent, make payment, amend contact details,
    your child's medical and allergy information through Compass.

    Please contact the College on 9550 6100 if you require your username and password for Compass.

8
Workplace Learning (ADWPL)
Students from Years 10 to 12 may wish to enrol in Workplace Learning (ADWPL) to gain credits
towards their WACE. There are strict reporting requirements that must be met. Students will be
required to fully complete the College Logbook/s and Skills Journal/s along with completing mandatory
workplace hours.
Byford Secondary College students may participate in activities such as paid or unpaid employment
outside of school hours. These programs often occur outside of school hours and are referred to
as outside of school workplace arrangements. An expression of interest form must be collected from
the VET office, all aspects must be completed and approved prior to enrolment.
Byford Secondary College students may participate in unpaid Workplace Learning during school
hours in some instances. This is often targeted BLOCK release, as part of a VET Qualification. An
expression of interest form must be collected from the VET office, all aspects must be completed and
approved prior to enrolment.
School Based Traineeship/Apprenticeship students will also be enrolled in ADWPL, this process
needs to be negotiated with the VET office and is approved on a case by case basis.
At all times students must meet industry standards and this is the responsibility of students and their
caregivers. This may require holding a current White Card, completing Drug and Alcohol testing and/
or providing appropriate PPE (Personal Protection Equipment).
Other Endorsed Programs
An endorsed program is a significant learning program that has been developed for senior secondary
students. The program may have been developed by the School Curriculum and Standards Authority,
or it may have been developed by a private provider or a school and subsequently endorsed by the
Authority. Endorsed programs can be delivered as part of the school curriculum or as extra-curricular
activities. Enrolment in Endorsed Programs needs to be negotiated with the VET office or Associate
Principal and is approved on a case by case basis.

                                                                                                          9
Education Support
                                           Year 7 - 10
                            Education Support - Discrete (No Electives)
                              Cost of Educational Programs for 2021
                 Subject                  Year 7          Year 8          Year 9             Year 10
     English                                 $40.00          $40.00          $40.00             $40.00
     Mathematics                             $40.00          $40.00          $40.00             $40.00
     HASS                                    $20.00          $20.00          $20.00             $20.00
     Science                                 $20.00          $20.00          $20.00             $20.00
     Hire of Specialist Equipment,           $10.00          $10.00          $10.00             $10.00
     eg: Independent Living Equip.
     ASDAN Resources /                        $10.00         $10.00              $10.00             $10.00
     Workbooks
     Workplace Readiness Program              $10.00         $10.00              $10.00             $10.00
     Life Skills (Cooking, Laundry,           $20.00         $20.00              $20.00             $20.00
     Household Skills)
     Leisure & Recreation                     $10.00         $10.00              $10.00          $10.00
     Enterprise Learning                      $10.00         $10.00              $10.00          $10.00
     Protective Behaviours                    $10.00         $10.00              $10.00          $10.00
     Ed Support Program Charges               $35.00         $35.00              $35.00          $35.00
     Total Voluntary Contributions           $235.00        $235.00             $235.00         $235.00
                                          Year 11 - 12
                              Education Support and Alternative VET
                                  Compulsory Charges for 2021
                         Subject                             Year 11                      Year 12
     English                                                           $40.00                       $40.00
     Mathematics                                                       $40.00                       $40.00
     HASS                                                              $20.00                       $20.00
     Science                                                           $20.00                       $20.00
     Hire of Specialist Equipment, eg: Independent                     $10.00                       $10.00
     Living Equipment
     ASDAN Resources / Workbooks                                     $10.00                      $10.00
     Life Skills (Cooking, Laundry, Household Skills)                $20.00                      $20.00
     Leisure & Recreation                                            $10.00                      $10.00
     Enterprise Learning                                             $10.00                      $10.00
     Protective Behaviours                                           $10.00                      $10.00
     Ed Support Program Charges                                      $35.00                      $35.00
     Work Experience Program                                         $50.00                      $50.00
     Certificate Course Enrolment / TAFE Profile                    $150.00                     $150.00
     Total Charges                                                  $425.00                     $425.00

     ED Support - Elective Subject Note: If your child selects a mainstream elective subject (e.g:
     Dance / Drama), in any year, please note you will be charged as per the BSC Contributions and
     Charges Booklet
     Ed Support - Smart Riders Note: SmartRiders may be required for use by students for some
     excursions. Parents will be notified in advance, you will have sufficient time to organise your
     child's SmartRider with travel money before the excursion takes place.

10
Year 7 2021

  Code           Subject         Cost             Code           Subject           Cost
07ENG      English              $20.00    V     Technologies
07MAT      Mathematics          $20.00    V     07D&T/     Technologies           $75.00    V
                                                07HEC      Taster
07HASS     HASS                 $20.00    V
07SCI      Science              $25.00    V     07TDT      Digital Technologies   $10.00    V
07PEHPC    Health, PE and       $20.00    V     The Arts
           Pastoral Care
                                                07PERF     Performing Arts        $15.00    V
                                                07VAR      Visual Art             $30.00    V
Total Year 7 Voluntary Contributions for 2020                                     $235.00
Year 7 Compulsory Charges
Specialised Music               $20.00    C
Sports Science AFL              $20.00    C
Sports Science Netball          $20.00    C

                                   Year 8 2021

  Code              Subject      Cost             Code           Subject           Cost
08ENG      English              $20.00    V     Technologies
08MAT      Mathematics          $20.00    V     08D&T/     Technologies           $75.00    V
                                                08HEC      Taster
08HASS     HASS                 $20.00    V
08SCI      Science              $25.00    V     08TDT      Digital Technologies   $10.00    V
08PEHPC    Health, PE and       $20.00    V     The Arts
           Pastoral Care
                                                08PERF     Performing Arts        $25.00    V
                                                08MED      Media                  $20.00    V
Total Year 8 Voluntary Contributions for 2020                                     $235.00
Year 8 Compulsory Charges
Specialised Music               $20.00    C
Sports Science AFL              $20.00    C
Sports Science Netball          $20.00    C

   V=      Voluntary Contribution
   C=      Charge (Compulsory payment required)

                                                                                                11
Year 9 2021

       Code           Subject             Cost         Code              Subject       Cost
     09ENG      English                  $40.00   V   09SCI    Science                $70.00    V
     09MAT      Mathematics              $40.00   V   09PEHPC Health, PE and          $40.00    V
                                                               Pastoral Care
     09HASS     HASS                     $45.00   V
     Total Year 9 Voluntary Contributions for 2021                                    $235.00
     Year 9 Compulsory Charges - Semester Courses
     The Arts                                         Materials and Technologies
     09APSM     Specialised Music        $35.00   C   09TDT    Digital Technologies   $45.00    C
     09AMF      Music                    $25.00   C   09TJE    Jewellery              $85.00    C
     09ADD      Dare to Dance            $20.00   C   09TEM    Metal Technology       $60.00    C
     09APP      Performing Drama         $20.00   C   09TEW    Wood Technology        $60.00    C
     09ADA      Digital Art              $25.00   C   09TED    Design Graphics        $25.00    C
     09AMD      Media Arts               $40.00   C   Food and Fibre Production
                Gaming
     09AMH      Media Arts               $35.00   C   09TFF    Food Science:          $75.00    C
                Hollywood                                      Fun and Fitness
     09A2D      2D Visual Art.           $45.00   C   09TEF    Food Science:          $75.00    C
                Painting & Printmaking                         Fun with Foods
     09A3D      3D Visual Art            $50.00   C   09TEX    Fun with Fabrics       $40.00    C
                Sculpture & Ceramics
     Mathematics                                      Health and Physical Education - Annual
                                                      Courses
     09MRO      Robotics                 $26.00   C   09PESA    Sports Science      $60.00      C
                Engineering 1                                  AFL
     Science                                          09PES    Sports Science         $60.00    C
                                                               General
     09SIA     Introductory       $25.00          C   09PESN   Sports Science         $60.00    C
               Astronomy                                       Netball

     Health and Physical Education
     09PEO      Outdoor Pursuits         $60.00   C

        V=       Voluntary Contribution
        C=       Charge (Compulsory payment required)

     In Years 9 and 10, students may be offered selected off site programs which are
     delivered by external providers. Should your child be offered a place in such a
     program an extra charge may be levied to a maximum value of $250.00.

12
Year 10 2021

  Code             Subject           Cost         Code               Subject        Cost
10ENG      English                  $40.00   V   10SCI     Science                 $50.00    V
10MAT      Mathematics              $40.00   V   10PEHPC   Health, PE and          $40.00    V
                                                           Pastoral Care
10HASS     HASS                     $45.00   V
Total Year 10 Voluntary Contributions for 2021                                     $235.00
Year 10 Compulsory Charges - Semester Courses
The Arts                                         Materials and Technologies
10APSD     Specialised Dance        $50.00   C   10TED     Design Graphics         $20.00    C
10APCM     Specialised Music        $50.00   C   10TDT     Digital Technologies    $45.00    C
10APC      Dare to Dance            $25.00   C   10TJE     Jewellery               $95.00    C
10AMP      Photography              $20.00   C   10TEM     Metal Technology        $65.00    C
10ADG      Digital Art              $35.00   C   10TEW     Wood Technology         $65.00    C
10AMV      Media                    $35.00   C   Food and Fibre Production
           Music Video Production

10A3DS     3D Visual Art            $50.00   C   10TFH     Food Science:           $80.00    C
           Sculpture & Ceramics                            Food for Health
10A2DS     2D Visual Art            $45.00   C   10TFE     Food Science:           $80.00    C
           Painting & Printmaking                          Food for Entertaining
Mathematics                                      10TEX     Textiles                $35.00    C

10MRO      Robotics                 $50.00   C   10TCC     Caring for Children     $35.00    C
           Engineering
English                                          Health and Physical Education
10EOW      The End of the World $35.00       C   10PEO     Outdoor Pursuits        $60.00    C
Science                                          Health and Physical Education - Annual
                                                 Courses
10CHEV     Powering Careers in      $35.00   C   10PESA    Sports Science        $60.00      C
           Energy                                          AFL

HASS                                             10PESN    Sports Science          $60.00    C
                                                           Netball
10HCI      Criminal                 $30.00   C   10PES     Sports Science          $60.00    C
           Investigation
   V=      Voluntary Contribution
   C=      Charge (Compulsory payment required)

In Years 9 and 10, students may be offered selected off site programs which are
delivered by external providers. Should your child be offered a place in such a
program an extra charge may be levied to a maximum value of $250.00.

                                                                                                 13
Year 11 2021
     Code                    Subject                                  Cost
     English
     AEENG                   English ATAR                            $50.00   C
     G1ENG / G2ENG           English General                         $70.00   C
     HASS
     AEGEO                   Geography ATAR                          $80.00   C
     AEHIM                   Modern History ATAR                     $80.00   C
     G1HIA / G2HIA           Ancient History General                 $60.00   C
     G1PSY / G2PSY           Psychology General                      $80.00   C
     G1BME / G2BME           Business Management General             $60.00   C
     G1CAE / G2CAE           Career & Enterprise General             $50.00   C
     G1PAL / G2PAL           Politics & Law General                  $65.00   C
     Mathematics
     AEMAA                   Mathematics: Applications ATAR          $50.00   C
     AEMAM                   Mathematics: Methods ATAR               $50.00   C
     AEMAS                   Mathematics: Specialist ATAR            $50.00   C
     G1MAE / G2MAE           Mathematics Essentials General          $50.00   C
     Science
     G1BLY / G2BLY           Biology General                         $80.00   C
     AEHBY                   Human Biology ATAR                      $80.00   C
     G1HBY / G2HBY           Human Biology General                   $80.00   C
     AECHE                   Chemistry ATAR                          $80.00   C
     AEPHY                   Physics ATAR                            $75.00   C
     G1ISC / G2ISC           Integrated Science General              $80.00   C
     Technologies
     G1FST / G2FST           Food Science & Technology General      $180.00   C

     G1MDTM / G2MDTM         Materials Design & Technology:         $160.00   C
                             Metal General
     G1MDTW / G2MDTW         Materials Design & Technology:         $160.00   C
                             Wood General
     G1CFC / G2CFC           Children, Family & Community General   $100.00   C

       C=      Charge (Compulsory payment required)

14
Year 11 2021
   Code                    Subject                                    Cost
   Health & Physical Education
   AEHEA                   Health Studies ATAR                       $65.00   C        Y
   GEHEA                   Health Studies General                    $65.00   C        Y
   AEPES                   Physical Education Studies               $150.00   C        Y
                           ATAR
   G1PES / G2PES           Physical Education Studies General       $110.00   C        Y
   VET
   ADWPL                   Workplace Learning                        $50.00   C        Y
   Certificate Courses
   C2BUS                   BSB20115 Certificate II in               $150.00   C        Y
                           Business
   C2CSC                   CHC20112 Certificate II in               $185.00   C        Y
                           Community Services - Childcare
   C2SR                    SIS2115 Certificate II in Sport and      $150.00   C        Y
                           Recreation
   C2VA                    CUA20715 Certificate II in Visual Arts   $160.00   C        Y
   C2IDMT                  ICT20115 Certificate II in               $150.00   C        Y
                           Information, Digital Media and
                           Technology
   C2HOSIIO                SIT20316 Certificate II in               $195.00   C        Y
                           Hospitality
   C2MUS                   CUA20615 Certificate III in Screen       $150.00   C        Y
                           and Media
   C2CI                    Certificate II in Creative Industries    $150.00   C        Y
                           Media

      C=      Charge (Compulsory payment required)

In Year 11, students may be offered selected off site programs which are delivered by
external providers. Should your child be offered a place in such a program an extra charge may
be levied to a maximum value of $5,000.00.

                                                                                                 15
Year 12 2020
     Code                 Subject                                  Cost
     English
     ATENG                English ATAR                            $70.00   C
     GTENG                English General                         $70.00   C
     HASS
     GEPAL                Politics & Law General                  $65.00   C
     GEGEO                Geography General                       $60.00   C
     ATGEO                Geography ATAR                          $80.00   C
     ATHIM                Modern History ATAR                     $80.00   C
     GTCAE                Career & Enterprise General             $45.00   C
     GTPSY                Psychology General                      $80.00   C
     GTBME                Business Management General             $50.00   C
     GTHIA                Ancient History General                 $60.00   C
     Mathematics
     ATMAA                Mathematics: Applications ATAR          $50.00   C
     ATMAM                Mathematics: Methods ATAR               $50.00   C
     ATMAS                Mathematics: Specialist ATAR            $50.00   C
     GTMAE                Mathematics Essentials General          $50.00   C
     Science
     ATHBY                Human Biology ATAR                      $80.00   C
     GTHBY                Human Biology General                   $80.00   C
     GEBLY                Biology General                         $80.00   C
     ATCHE                Chemistry ATAR                          $80.00   C
     ATPHY                Physics ATAR                            $75.00   C
     GTISC                Intergrated Science General             $80.00   C
     Technologies
     GTCFC                Children, Family & Community General   $100.00   C
     GTFST                Food Science & Technology General      $165.00   C
     GTDEST               Design - Technical Graphics General     $80.00   C
     GTMDTM               Materials Design & Technology:         $160.00   C
                          Metal General
     GTMDTW               Materials Design & Technology:         $160.00   C
                          Woodwork General

       C=      Charge (Compulsory payment required)

16
Year 12 2020
Code                     Subject                                              Cost
Health & Physical Education
ATHEA                    Health Studies ATAR                                 $65.00   C
ATPES                    Physical Education Studies                         $150.00   C
                         ATAR
GTPES                    Physical Education Studies                         $110.00   C
                         General
The Arts
ATVAR                    Visual Arts General                                $150.00   C
ATMPA                    Media Production & Analysis ATAR                   $100.00   C
GTMPA                    Media Production & Analysis General                 $60.00   C
GTDRA                    Dance General                                       $80.00   C
VET
ADWPL                    Workplace Learning                                  $50.00   C
Certificate Courses
C2BUS12                  BSB20115 Certificate II in                         $150.00   C
                         Business
C2CSC12                  CHC20112 Certificate II in                         $185.00   C
                         Community Services - Childcare
C2SR                     SIS2115 Certificate II in Sport and Recreation     $150.00   C
C2VA                     CUA20715 Certificate II in Creative Industries -   $160.00   C
                         Visual Arts
C2IDM12                  ICT20115 Certificate II in                         $150.00   C
                         Information, Digital Media and Technology
C3SAM12                  CUA31015 Certificate III in Screen and Media       $150.00   C
C2HOSP                   SIT20316 Certificate II in                         $195.00   C
                         Hospitality

    C=     Charge (Compulsory payment required)

In year 12, students may be offered selected off site programs which are delivered by
external providers. Should your child be offered a place in such a program an extra charge
may be levied to a maximum value of $5,000.00.

                                                                                             17
Extra Cost Optional Components of Education Programs
             Anticipated Excursions, Incursions and Competitions
     As required by the Department of Education, we are informing parents and carers of the planned
     excursions, incursions, camps and competitions that may take place during 2021. If your child is in one
     of the following categories, they may be participating in the relevant activity. The costs of each activity
     will not exceed the amount listed. There may be additional excursions that do not incur a cost to the
     parents or carers. There may also be extra activities undertaken by your child that may not be listed
     below but may incur extra costs. You will be contacted with the details closer to the activity date – do
     not send in any money for any of these activities at this stage.

           Course                           Activity                                                 Cost($)
                                                                                                    Per student

     Whole College                      Photographs                                                     $60.00
     Whole College                      Science Competitions                                            $10.00
     Whole College                      Maths Competitions (AMC)                                         $1.50
     Whole College                      English curriculum excursions/incursions                        $40.00

                                        Technologies: extra or upgraded
     Whole College                                                                                    $350.00
                                        materials for projects, ie: Jarrah instead of Pine

     Whole College                      Instrumental Music excursions/incursion                         $60.00
     Whole College                      Interschool Athletics Carnival                                  $20.00
     Whole College                      Junior / Senior Touch Rugby Competition                         $20.00
     Whole College                      Highschools Cup Netball Competition                             $20.00
     Whole College                      Junior / Senior Boys Basketball Competition                     $20.00
     Literacy and Numeracy Support Curriculum related excursions/incursions                             $50.00
     Years 7 - 8                        Junior Boys Eagles Cup                                          $20.00
     Years 7 - 9                        Maths Challenge for Young Australians                           $20.00
     Years 7 - 9                        FLL - First Lego League Competition                          $2000.00
     Years 7 - 9                        Reward Excursions x 2 per year                           up to $60.00
     Years 7 - 10                       Physical Education - Lightning Carnivals                 $20.00 each
     Years 7 - 10                       ASPIRE excursions/incursions                            up to $100.00
     Years 7 - 10                       AFL / Netball Program Uniform                                   $80.00
     Years 10 -12                       Junior / Senior Girls AFL Freo Dockers Cup                      $20.00
     Years 10 - 12                      Senior Boys AFL Competition                                     $20.00
     Years 10 - 12                      Senior Boys Soccer Competition                                  $20.00
     Years 11 - 12                      Senior Boys Netball Competition                                 $20.00
     Year 7 Aspire                      Aspire Day                                                      $60.00
     Year 7 Science                     Curriculum related excursions/incursions                        $50.00
     Year 7 Mathematics                 Curriculum related excursions/incursions                        $50.00
     Year 7 English                     Curriculum related excursions/incursions                        $60.00
     Year 7 HASS                        Curriculum related excursions/incursions                        $20.00
     Year 7 Sport Science Netball       Curriculum related excursions/incursions                        $50.00
     Year 7 Sport Science AFL           Curriculum related excursions/incursions                        $20.00
     Year 7 Music                       Curriculum related excursions/incursions                        $25.00
     Year 7 Visual Arts                 Curriculum related excursions/incursions                        $25.00
     Year 7 Dance                       Curriculum related excursions/incursions                        $25.00
     Year 7 Student Services            Year 7 Camp                                                   $200.00

18
Extra Cost Optional Components of Education Programs
       Anticipated Excursions, Incursions and Competitions
     Course                       Activity                                Cost($)
                                                                          per student

Year 8 Aspire                  Aspire Camp                                  $120.00
Year 8 Science                 Curriculum related excursions/incursions      $50.00
Year 8 Mathematics             Curriculum related excursions/incursions      $50.00
Year 8 English                 Curriculum related excursions/incursions      $50.00
Year 8 HASS (Geography)        Curriculum related excursions/incursions      $25.00
Year 8 HASS                    Curriculum related excursions/incursions      $50.00
Year 8 Drama                   Curriculum related excursions/incursions      $25.00
Year 8 Media                   Curriculum related excursions/incursions      $25.00
Year 8 Music                   Curriculum related excursions/incursions      $25.00
Year 8 Sport Science Netball   Curriculum related excursions/incursions      $50.00
Year 8 Sport Science AFL       Curriculum related excursions/incursions      $20.00
Year 9 Aspire                  Aspire Camp                                  $120.00
Year 9 Science                 Curriculum related excursions/incursions      $50.00
Year 9 Science Astronomy       Curriculum related excursions/incursions      $50.00
Year 9 Mathematics             Curriculum related excursions/incursions      $50.00
Year 9 Robotics                Curriculum related excursions/incursions      $50.00
Year 9 English                 Curriculum related excursions/incursions      $50.00
Year 9 HASS                    Curriculum related excursions/incursions      $20.00
Year 9 Media                   Curriculum related excursions/incursions      $50.00
Year 9 Visual Arts             Curriculum related excursions/incursions      $50.00
Year 9 Dance                   Curriculum related excursions/incursions      $50.00
Year 9 Drama                   Curriculum related excursions/incursions      $50.00
Year 9 Music                   Curriculum related excursions/incursions      $50.00
Year 9 Sport Science Netball   Curriculum related excursions/incursions     $100.00
Year 9 Sport Science AFL       Curriculum related excursions/incursions     $100.00
Year 9 Sport Science General   Curriculum related excursions/incursions      $25.00
Year 9 Outdoor Education       Curriculum Excursions                        $200.00

                                                                                        19
Extra Cost Optional Components of Education Programs
            Anticipated Excursions, Incursions and Competitions
                                                                                          Cost ($)
          Course                           Activity                                       per student

     Year 10 Mathematics                Curriculum related excursions/incursions            $50.00
     Year 10 Robotics                   Curriculum related excursions/incursions            $50.00
     Year 10 Science                    Curriculum related excursions/incursions            $50.00
     Year 10 Astronomy                  Curriculum related excursions/incursions            $50.00
     Year 10 Criminal Investigations    Curriculum related excursions/incursions            $15.00
     Year 10 English                    Curriculum related excursions/incursions            $50.00
     Year 10 HASS                       Curriculum related excursions/incursions            $40.00
     Year 10 Dance                      Curriculum related excursions/incursions            $75.00
     Year 10 Drama                      Curriculum related excursions/incursions            $75.00
     Year 10 Media                      Curriculum related excursions/incursions            $75.00
     Year 10 Music                      Curriculum related excursions/incursions            $75.00
     Year 10 Visual Arts                Curriculum related excursions/incursions            $75.00
     Year 10 Sport Science Netball      Curriculum related excursions/incursions           $200.00
     Year 10 Sport Science AFL          Curriculum related excursions/incursions           $200.00
     Year 10 Sport Science General      Curriculum related excursions/incursions            $25.00
     Year 10 Outdoor Education          Curriculum Excursions                              $200.00
     Year 10 Student Services           River Cruise (Term 3)                               $65.00
     Year 10 Student Services           Canberra Camp 2021                                $2000.00
     Year 10 Student Services           Leavers' Jacket (Term 4 for delivery in Term 1)    $118.00
     Year 11 Integrated Science         Curriculum related excursions/incursions            $80.00
     General
     Year 11 Physics ATAR               Curriculum related excursions/incursions            $80.00
     Year 11 Chemistry ATAR             Curriculum related excursions/incursions            $80.00
     Year 11 Human Biology ATAR         Stem Cells / Harry Perkins Institute                $80.00
     Year 11 Human Biology General      Curriculum related excursions/incursions            $80.00
     Year 11 Biology General            Curriculum related excursions/incursions           $100.00
     Year 11 Mathematics Specialist     Curriculum related excursions/incursions            $50.00
     Year 11 English ATAR               Curriculum related excursions/incursions            $50.00
     Year 11 Literature General         Curriculum related excursions/incursions            $60.00
     Year 11 Health Studies ATAR        Health Promotion Excursion                          $15.00
     Year 11 Politics and Law General   Curriculum related excursions/incursions            $50.00
     Year 11 Modern History ATAR        Curriculum related excursions/incursions            $30.00
     Year 11 Business Management        Curriculum related excursions/incursions            $30.00
     & Enterprises General

20
Extra Cost Optional Components of Education Programs
       Anticipated Excursions, Incursions and Competitions
     Course                          Activity                                        Cost($)
                                                                                    per student

Year 11 Ancient History General   Curriculum related excursions/incursions             $25.00
Year 11 Geography ATAR            Curriculum related excursions/incursions             $50.00
Year 11 Business Management       Curriculum related excursions/incursions             $80.00
& Enterprises General
Year 11 Psychology General        Curriculum related excursions/incursions             $50.00
Year 11 Visual Arts General       Curriculum related excursions/incursions             $75.00
Year 11 Media Production ATAR     Curriculum related excursions/incursions             $75.00
Year 11 Dance General             Curriculum related excursions/incursions             $75.00
Year 11 Music General             Curriculum related excursions/incursions             $75.00
Year 11 Student Services          Dinner Dance (Term 2)                                $70.00
Year 11 Student Services          Leavers' Jacket (Term 4 for delivery in Term 1)     $118.00
Year 12 Human Biology ATAR        Mutations & PCR (Harry Perkins)                      $80.00
Year 12 Human Biology General     Curriculum related excursions/incursions             $80.00
Year 12 Biology General           Curriculum related excursions/incursions             $80.00
Year 12 Physics ATAR              Curriculum related excursions/incursions             $80.00
Year 12 Chemistry ATAR            Curriculum related excursions/incursions             $80.00
Year 12 Integrated Science Gen    Curriculum related excursions/incursions             $80.00
Year 12 Mathematics Essentials    Curriculum related excursions/incursions             $50.00
Year 12 English ATAR              Curriculum related excursions/incursions             $50.00
Year 12 Psychology General        Curriculum related excursions/incursions             $80.00
Year 12 Economics ATAR            Curriculum related excursions/incursions             $30.00
Year 12 Modern History ATAR       Curriculum related excursions/incursions             $25.00
Year 12 Ancient History General   Curriculum related excursions/incursions             $25.00
Year 12 Geography ATAR            Curriculum related excursions/incursions             $50.00
Year 12 Geopraghy General         Curriculum related excursions/incursions             $50.00
Year 12 Politics & Law General    Curriculum related excursions/incursions             $50.00
Year 12 Dance General             Curriculum related excursions/incursions             $75.00
Year 12 Drama General             Curriculum related excursions/incursions             $75.00
Year 12 Media Production ATAR     Curriculum related excursions/incursions             $75.00
Year 12 Music General             Curriculum related excursions/incursions             $75.00
Year 12 Visual Arts ATAR          Curriculum related excursions/incursions             $75.00
Year 12 Student Services          Leavers Jacket                                      $118.00
Year 12 Student Services          College Ball 2021                                   $120.00
Year 12 Student Services          Valedictory                                         $120.00
Year 12 Student Services          Leavers Breakfast                                    $15.00

                                                                                                  21
VET Courses
     Careers Expo                    Perth Convention Centre (May)                      $10.00
     Skills West Careers Expo        Perth Convention Centre (August)                   $10.00
     Short Courses as they arise     Try-A-Trade / Taster Courses                       $10.00
     White Card                      White Card                                       $120.00
     Hillside Program                Certificate I Agrifoods                          $250.00
     Work Experience                 PPE                                              $120.00
     ECU Industry Fair               Engineering Industry Fair - Joondalup              $15.00
     VET                             Curriculum related excursions/incursions           $50.00
     First Aid Course                Curriculum related incursion                       $50.00
     Fee for Service courses may arise throughout the year, these costs are to be paid before
     the course can commence.

     Education Support
     Year 8                          WADSA/ESSN Related Excursions                      $40.00
     Year 10                         BSC River Cruise                                   $65.00
     Year 11                         BSC Dinner Dance                                   $70.00
     Year 11                         BSC Leavers Jacket                                $118.00
     Year 10 - 12                    PPE - Work Placement                             $120.00
     Year 10 - 12                    Work placements & VET Course access              $200.00
     Year 12                         BSC Leavers Breakfast                              $15.00
     Year 12                         BSC College Ball                                 $120.00
     Year 12                         BSC Valedictory                                  $120.00
     All Years                       ASDAN resources                                    $60.00
     All Years                       BSC Reward Excursions                              $65.00
     All Years                       Community Access                                 $200.00
     All Years                       Hydrotherapy Pool                                  $40.00
     All Years                       Day Camp / Incursion - on site                   $100.00
     All Years                       Leisure & Recreation Activities                  $100.00
     All Years                       SmartRiders                                      $200.00
     All Years                       Life Skills                                      $100.00

22
Byford Secondary College Map
57 Abernethy Road,
 BYFORD WA 6122
 www.byfordsc.wa.edu.au

Administration                             Student Services
9550 6100                                  Absentee Hotline: 9550 6101
Byford.SC@education.wa.edu.au              SMS: 0437 780 398
Byford.SC.Enrolments@education.wa.edu.au   Byford.SC.absentees@education.wa.edu.au