GAINSBOROUGH MEADOWS BRASSAL, IPSWICH QLD - Capital Wealth Managers
Page content transcription
If your browser does not render page correctly, please read the page content below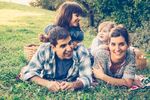 901

                                         TEMPORARY
                                         TURN AROUND

                                    124 123                                117
                                            122 121 120                                                                                                                        FUTURE
                                                              119

                                                                                   R
                                                                                                                                                                               BUS STOP

                                                                                  A
                                                                                  O
                                                                                ID GE
                                                                    118                                                                                                        LOCATION

                                                                              R
                                                                            R IN
                                                                                          85

                                                                           D
                                                                          CO RA
                                  125   126 127
                                                  128                                                         84          83    82        81
                                                        129                              86                                                      80            79                                                                                                      41
                                                                                                                                                                         78         46             45           44            43         42
                                                                                          87                                                                                                                                                                       40

                                                                                                                                                                                                                                                      14m WIDE
                                                                             116

                                                                                                              88                                                                                                                                                   39
                                                                                                                          89         90                   76         77
                                                                             115                                                                                                   64
                                                                                                                                                                                                               63                       47
                                                                                    114 113
                                                                                                              112                                                                                                                                                  38
                                                                                                                                      91                                                                       62                        48
                                                                                                                                                          75
                                                                                                                                                                                     65                                                                            37

                                                                                                                                                                                                 LARTE
                                                                                                                                                                                                                                                      ARBUR

                                                                                                              111                     92                                                                        61                           49
                                                                                                                                                           74
                                                                                                                                                                                        66                                                                             36

                                                                                                                                                                                                       R STR
                                                                                                                                          93                                                                                                 50
                                                                                                                                                                                                                                                        RY CRE

                                                                                                               110                                         73                                                       60                                                  35

                                                                                                 HOLRO
                                                                                                                                                                                                      EET
                                                                                                                                                                                         67
                                                                                                                                           94                                                                                                    51
                                                                                                                                                                                                                                                            SENT

                                                                                                                   109                                         72                                                   59
                                                                                                                                                                                                                                                                        34

                                                                                                     YD STR
                                                                                                                    108                    95                                                                           58                        52
                                                                                                                                                                                          68

                                                                                                       EET
                                                                                                                                                                                70                                                                                          33
                                         IRO                                                                         107                        96                       71                                              57                       53
                                               NPO
                                                        T                                                                                            97                                                                                                                      32
                                                                                                                                                                                                                         56
                                                                                                                          106                                                                                                                         54
                                                                                                                                                                                              69                                                                             31
                                                                                                                                105                                                101
                                                                                                                                                          98              100                                                55
                                                                                                                                                                                                                                                                                 30
                                                                                                                                                                    99
                                                                                                                                                                                                                                                           28
                                                                                                                                  104                                                                                              27                                             29

                                                                                                                                      103                                                               26
                                                                                                                                                                                          25
                                                                                                                                           102                                     24
                                                                                                                                                                         23                                       NT                               20
                                                                                                                                                                22                                             ESE
                                                                                                                                                                                                   Y CR                                 19
                                                                                                                                                 21                                URR                                        18                                              PARK
                                                                                                                                                                                ARB                                 17
                                                                                                                                                                                                         16

                                                                                               CRE
                                                                                                                                                                                         15
                                                                                                                                                                              14
                                                                                                                                                                    13

                                                                                                EK
                                                                                                                                                          12
                                                                                                                                                                                                                                                                   1
                                                                                                                                                                                                                                                       2

BRASSALL
                                                                                                                                                                                                                                             3
                                                                                                                                                                                                                                    4
                                                                                                                                                                                                                              5
                                                                                                                                                                                                                    6
                                                                                                                                                                                                          7
                                                                                                                                                                                             8
                                                                                                                                                                                    9                                                    ARD                                           PROPOSED
                                                                                                                                                                          10                                                          LEV
                                                                                                                                                                11                                                                BOU                                                  BUS STOP
                                                                                                                                                                                                               INA
                                                                                                                                                                                                            ANT
                                                                                                                                                                                                       DIAM                                                                            LOCATION

           GAINSBOROUGH MEADOWS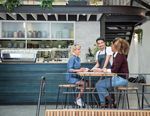 IPSWICH
THE FASTEST GROWING CITY IN SEQ
Ipswich's population is 190,125 (31 July 2015 - ICC) and is projected to boom to an amazing 435,000
by 2031 (Source - SEQ Regional Plan QLD Government).

The regional economy increased from $4.2 billion to an estimated $4.9 billion gross value added
production, an increase of 17.8% in two years.

By 2026, the economy is predicted to be $12.7 billion with a population of 354,926. Ipswich LGA is
expected to be the states fastest growing local government area over the next 25 years, with an annual
average growth rate of approximately 4.6% compared to Queensland's 1.7% per annum.

IPSWICH HAS A STRONG BASE OF ECONOMIC                           SIGNIFICANT          POPULATION          GROWTH           IS
ACTIVITY, WHICH WILL GROW AND EXPAND. There                     ANTICIPATED TO BE DRIVEN BY EMPLOYMENT
are a number of established developments in Ipswich that        GENERATION AS WELL AS THE DEVELOPMENT
provide significant contribution to employment and               AND RELEASE OF LARGE RESIDENTIAL AREAS
economic activity and are expected to continue to do so         TO MEET HOUSING DEMAND.
in the future. Key centres of existing economic activity        Population projections indicate that the Ipswich between
include, but are not limited to, the office and commercial      2008 and 2026 is expected to grow by 4.6% per annum
space in Ipswich Central (CBD), industrial/manufacturing        to approximately 354,956 people in 2026. This is
areas such as the Carole Park and Wulkuraka Industrial          compared to approximately 1.7% per annum growth for
Estates and the Dinmore Abattoir, retail precincts such         Qld. Population growth is expected to be driven by
as Ipswich Central (CBD), Riverlink and Orion Springfield,       significant employment growth in Ipswich LGA over the
health and education facilities such as the Ipswich Hospital,   next 18 years as well as the development of a
the University of Queensland (Ipswich campus) and TAFE          number of large residential precincts such as the
Queensland South West as well as infrastructure such as         Greater Springfield and Ripley Valley developments.
the Swanbank Power Station, Amberley Air Force Base             Employment in Ipswich is anticipated to increase by
and recreational precinct of Willowbank Raceway.                approximately 80,000 jobs, which is an increase of
                                                                more than 150% from current employment (source
IPSWICH       WILL     EXPERIENCE          SIGNIFICANT          www.ipswich.qld.gov.au Ipswich economic profile).
POPULATION AND ECONOMIC GROWTH AS LARGE
AREAS OF RESIDENTIAL AND INDUSTRIAL LAND                        QLD GOVERNMENT'S COMMITMENT.
ARE DEVELOPED AND RELEASED.                                     The state government has committed $21.7 billion
Signficant population, employment and regional economic          to developing the western corridor over the next
development within Ipswich LGA is likely to be driven by        20 years.
a number of core developments and changes such as
                                                                BILLIONS IN MAJOR INFRASTRUTURE PROJECTS
the development of Greater Springfield, the expansion            • $1.1 BILLION - Amberley Aerospace Park and RAAF Base
of Amerberly Air Force Base, the implementation of                redevelopment & expansion
the Ipswich State Development Area (Ipswich CBD),               • $1.2 BILLION Ipswich Rail line extension and upgrade $1.8
                                                                  BILLION Extension of Centenary Highway
and a range of Industrial parks such as Carole Park,
                                                                • $1.5 BILLION Ripley Town Centre Development – Ripley
Citiswich (formerly Bremer Park), Redbank River Park,             Valley (120,000 new residents by 2030)
Swanbank Enterprise Park and Ebenezer Industrial Park.          • $1 BILLION Citiswich project-commercial, residential,
Other developments are also anticipated such as retail          • $1.7 BILLION Western Corridor Recycled Water project
developments, residential developments (eg. Ripley              • $160 MILLION Logan/Ipswich Motorway interchange
Valley), as well as the expansion of Ipswich Hospital and       • $70 MILLION Cunningham Highway upgrade
the University of Queensland Ipswich campus, with many          • $200 MILLION Western Ipswich Bypass
of these developments largely linked to and driven by           • $90 MILLION Cunningham Highway upgrade
population demands or growth in economic activity.              • $345 MILLION Ipswich Logan Motorway extension
                                                                • $320 MILLION Springfield Rail Extension
                                                                • $150 MILLION redevelopment of the Ipswich CBD
                                                                • $290 MILLION - Ipswich Hospital Upgrade
                                                                • $315 MILLION - 13 New schools from 2005-2026

                                                                Source: Springfield Land Corporation, Ipswich City Council,
                                                                Queensland Office of Economic and Statistical Research,
                                                                Ipswich Resident Profile, October 2015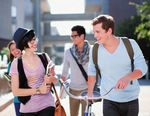 THE

  BESTOF BOTH WORLDS

Gainsborough Meadows is a Master-
Planned Development catering for the
needs of tomorrows future market
through infrastructure and community
facilities.

It is situated in one of the fastest
growing    regions  of  South   East
Queensland.

Ipswich has been named one of the
worlds most livable mid-sized cities and
it's easy to see why! It boasts plenty of
shopping and recreational facilities
nearby and is one of the fastest
growing areas in Queensland, yet it
maintains its small community charm.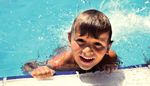 BRASSALL - PRIME LOCATION

                                                    Brassall is a residential suburb located in the
                                                    local government area of Ipswich City Council,
                                                    43.9km west of Brisbane CBD and 5.7km north-west
                                                    of Ipswich CBD.
                                                    Brassall's central location offers quick access to
                                                    the Warrego Highway for the busy Brisbane or
                                                    Toowoomba commuter whilst only being 5 minutes
                                                    drive from the Ipswich CBD.
                                                    Transport is also taken care of with regular bus services
                                                    available from almost anywhere in Brassall.
                                                    Brassall is without question one of the fastest
                                                    growing regions in Ipswich and is considered an area of
                                                    LQ³XHQce within the Ipswich region.
                                                    Gainsborough Meadows is an impressive new precinct in
                                                    the major master planned community of Gainsborough
                                                    Meadows, nestled within the thriving region of Brassall.

                                                    Brassall   presents   good      value    in     a    high-growth
                                                    location, the ideal place to build your dream or to
                                                    capitalise on your positively geared investment, with
                                                    annual capital growth in the area 9.80%.
                                                    Gainsborough     Meadows        offers     convenience,           an
                                                    excellent community      lifestyle   and      great      schooling
                                                    options, with Ipswich       State       High        School       and
                                                    Brassall Primary School both within walking distance.
                    W
                     ARR
                           EGO H
                                 W   Y              Immediately    across     the     road        from       the    new
                                                    Gainsborough Meadows precinct              is       an   approved
                                                    shopping centre with        Woolworths          committed         as
                                                    the   cornerstone tenant.
        SCHOOLS
                                                    Ideally located 5 minutes from Ipswich CBD and 30
                                                    minutes to Brisbane CBD and with easy access to the
                                                    Warrego Highway and a large                variety       of    public
      BRASSALL
      SHOPPING                                      transport, getting around is made easy.
       CENTRE                              TAFE
                                                    Here you will enjoy the convenience of the
                  RIVERLINK                         Brassall shopping centre which offers you all you
                  SHOPPING
                  CENTRE                            need in terms of food , fashion, d ining, medical,
                                                    health and beauty, home wares and financial.
                    IPSWICH CBD
                                                    The Brassall community presents a range of

QLD                                                 recreation areas and parks, making it a great
                                                    location for families.

OOWOOMBA                                 BRISBANE
                                         BRISBA
       IPSWICH
       IPSWICH
           GOLD COAST
       GOLD COOAST T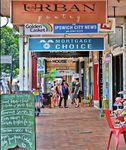 LIVE A
 CONNECTED
                 LIFESTYLE

Gainsborough Meadows is positioned on
the national road network, only 30
minutes drive from Brisbane, and an
hour's drive from the Gold Coast.

A new Woolworth's is within easy
walking distance and numerous schools,
shopping precincts and entertainment
venues are located nearby.

Ipswich Council has taken steps to
ensure    infrastructure   copes    with
demand. A key project was the upgrade
of the Ipswich Motorway in 2012, which
greatly improve connectivity to Brisbane
for commuters.

Gainsborough       Meadows        caters
comfortably for the needs of all
residents, centrally located near to
shops, schools, public transport, sports
and recreational centres and beautiful
parks.

                                               THE AREA IS
                                              LOVED FOR ITS
                                               COMMUNITY
                                             FEEL, FABULOUS
                                                LIFESTYLE
                                             ATTRIBUTES AND
                                                PEACEFUL
                                                 SETTING.
                                           PRIVATE & PUBLIC
                                           SCHOOLS
IPSWICH PROPERTY MARKET

• 2016 National Top 10 place to invest in Hotspotting.com.au
annual list
• Leading QLD for Property Price Growth 2016 – REIQ June
                                                                                  INFRASTRUCTURE
2016
• Capital growth of up to 20% forecast in 2016-2017 by Real
Estate Researcher Michael Matusik
• Vacancy Rate – 2% (Dec 2016) SQM research – A vacancy
rate of 3% or less is considered to be "very healthy" according
to the REIQ )
• Rental Demand – Ipswich is a High Rental Demand Area
(realestate.com.au - 387 visits per listed property versus 245
average QLD)
• Land Values – are predicted to eclipse $200,000 in 2016.

                                                                                  MAJOR ARTERIAL ROAD
 MEDIAN PRICES (4brm house)                                                       > Warrego Motorway
 $
     350,000
  $
      315,000                                                                     SHOPPING
 $
     280,000                                                                      > Brassall Shopping Centre
 $
     245,000                                                                      > Approved Woolworths Shopping Centre

  $
                                                                                  > Riverlink Shopping Village
      210,000
                                                                                  > Ipswich City Square
     $
         175,000
 $
     140,000                                                                      PLACES OF INTEREST
  $
     105,000
                                                                                  > Haig Street Quarry Bush Reserve

      $
                                                                                  > Denman Hill Conservation Park
         70,000
                                                                                  > Paperbark Flat Picnic Area
      $
          35,000
                                                                                  > Purga Nature Reserve
              0
                                                                                  > Brookwater Golf Course
                   05 06 07 08         09      10   11   12   13   14   15   16
                                                                                  > Ipswich Golf Club
                                             Year

                        Brassall                    Ipswich Area
                                                                                  PRE-SCHOOLS AND PRIMARY SCHOOLS
                                                                                  > Tivoli Pre-school & Primary School
                                                                                  > Blair State School
 HOUSEHOLD INCOME (%)                                                             > Brassall Primary
      25                                                                          > St Francis Xavier Catholic Primary
                                                                                  > Ipswich Adventist Primary

     20
                                                                                  > Ipswich East Pre-school

                                                                                  HIGH SCHOOLS
         15                                                                       > Brassall State High School
                                                                                  > Ipswich High
         10                                                                       > Ipswich Grammer

                                                                                  UNIVERSITY
          5
                                                                                  > University of Southern QLD
                                                                                  > TAFE Queensland South West
          0
              0-15     15-31   31-52   52-78 78-130 130-180 180+                  TRANSPORT
                                   $1000's
                                                                                  > Wulkuraka Railway Station
                   Brassall                  Ipswich Area
                                                                                  > Ipswich Bus Services available

Source: RP Data as as 08/01/2016
FAST FACTS

                                                                        IPSWICH, QLD
IPSWICH
PROJECTED ANNUAL UNDERLYING DEMAND                                      POPULATION GROWTH
                                                                        Ipswich city is the fastest growing city in

  5,000
                                                                        Queensland. It will grow by a staggering 241%
                                                                        from 180,000 in 2014 to 434,788 by 2031. It
  4,000
                                                                        will need an additional 5000 new homes per
  3,000                                                                 year to meet demand.
  2,000
                                                                        JOBS / LABOUR FORCE
     1,000
                                                                        Future population growth in the city will
            0
                                                                        create demand for another 120,000 jobs over
                            2006   2011   2016     2021   2026   2031
                                                                        the next 22 years. (The city has capacity
                                            YEAR
                                                                        to provide 335,000 jobs by then).

                                                                        ECONOMIC GROWTH
SEQ POPULATION FORECASTS                                                By 2026, the economy is projected to be
                                                                        worth $12.7 billion with a population of
5.0%
            ANNUAL GROWTH

                                                                        355,000.
4.5%
                                                                        LOCATION
4.0%
                                                                        Ipswich is strategically positioned:
3.5%                                                                    > located on national road networks
3.0%
                                                                        > 45 minute drive to downtown Brisbane
                                                                        > 60 minute drive to Brisbane Airport
2.5%                                                                    > quick access to Sunshine and Gold Coasts
2.0%                                                                    > rail to Brisbane and the Gold Coast
                                                                        > easy access to capital city facilities.
1.5%

1.0%

0.5%

0.0%
            E

                                             N

                                           SA

                                             D

                                             S

                                           ST

                                             E

                                             Y

                                             A

                                             H
                                         ER
            N

                                           R

                                           H

                                          IC
                                           N
                                           A

                                           R
                                         A

                                         U
                                         O
       A

                                         C

                                         D
                                         A
                         G

                                      SW
                                        O
                                       IV

                                      LT

                                       O
        B

                                       O

                                       N
                                       L
                       LO

                                     C
     IS

                                   ED

                                     R

                                     O

                                     U
                                     N

                                    O

                                   IP
                                 LO
                                 LD
  R

                                   R
                                   E

                                  O
                                 R
 B

                                 A
                                 N

                                B

                               A
                               O

                              M
                              PI

                              A

                             C
                            G

                            C
GAINSBOROUGH MEADOWS
                        BRASSALL

              WARREGO HIGHWAY
                                                                                                                       M2
                                                                                 TIVOLI STATE
                                                                                 PRIMARY SCHOOL

                                              BRASSALL STATE
                            THE IPSWICH STATE SCHOOL
                                  HIGH SCHOOL
                                                                                                                  BRISBANE CBD
                                                        ST JOSEPH'S                                                      45 MINUTES
                                                      PRIMARY SCHOOL
                                          BRASSALL
                                       SHOPPING CENTRE

   GAINSBOROUGH                       ST MARY'S COLLEGE
                                           HIGH SCHOOL
     MEADOWS                                                            RIVERLINK
                                            ST MARY'S                   SHOPPING CENTRE
                                       PRIMARY SCHOOL
                                                                                                                   TAFE QUEENSLAND
                             IPSWICH GRAMMAR                                                                       SOUTH WEST
                                   HIGH SCHOOL
                                                 IPSWICH                                IPSWICH GIRLS GRAMMAR
                                             CITY SQUARE                                HIGH SCHOOL
                                                                           ST ANDREW'S IPSWICH
                                   UNIVERSITY OF QUEENSLAND                PRIVATE HOSPITAL
                                                    IPSWITCH

                                                  IPSWICH                IPSWICH
                                          GENERAL HOSPITAL               DAY HOSPITAL

                                                           UNIVERSITY OF
                                                           SOUTHERN QUEENSLAND
                                                           IPSWITCH

RAAF
AMBERLEY
BASE                                                                             BETHANY LUTHERAN
                                                                                 PRIMARY SCHOOL

                                                                                                                                       2

                                                   NEARBY
           AMMENITIES
           4km to Local Shops                                                      - Train & Buses

           6km to The Terrace Shopping Centre                                      - Motorway to Brisbane CBD
           6km to Burnett Four Square Shopping Centre
                                                                                   - Multiple shopping centres
           7km to Ipswich Central Shopping District
                                                                                   - Multiple Childcare centres
           30 minutes to Brisbane city

           14 minutes to Ipswitch CBD                                              - Wide choice of Private & Government schools

           Easy walk to new Woolworths                                             - Buzzing with Restaurants, cafes & entertainment
           2 Universities